Let's talk ethical manufacturing: an insight chat with our Head of Product Creation in our Australian production studio.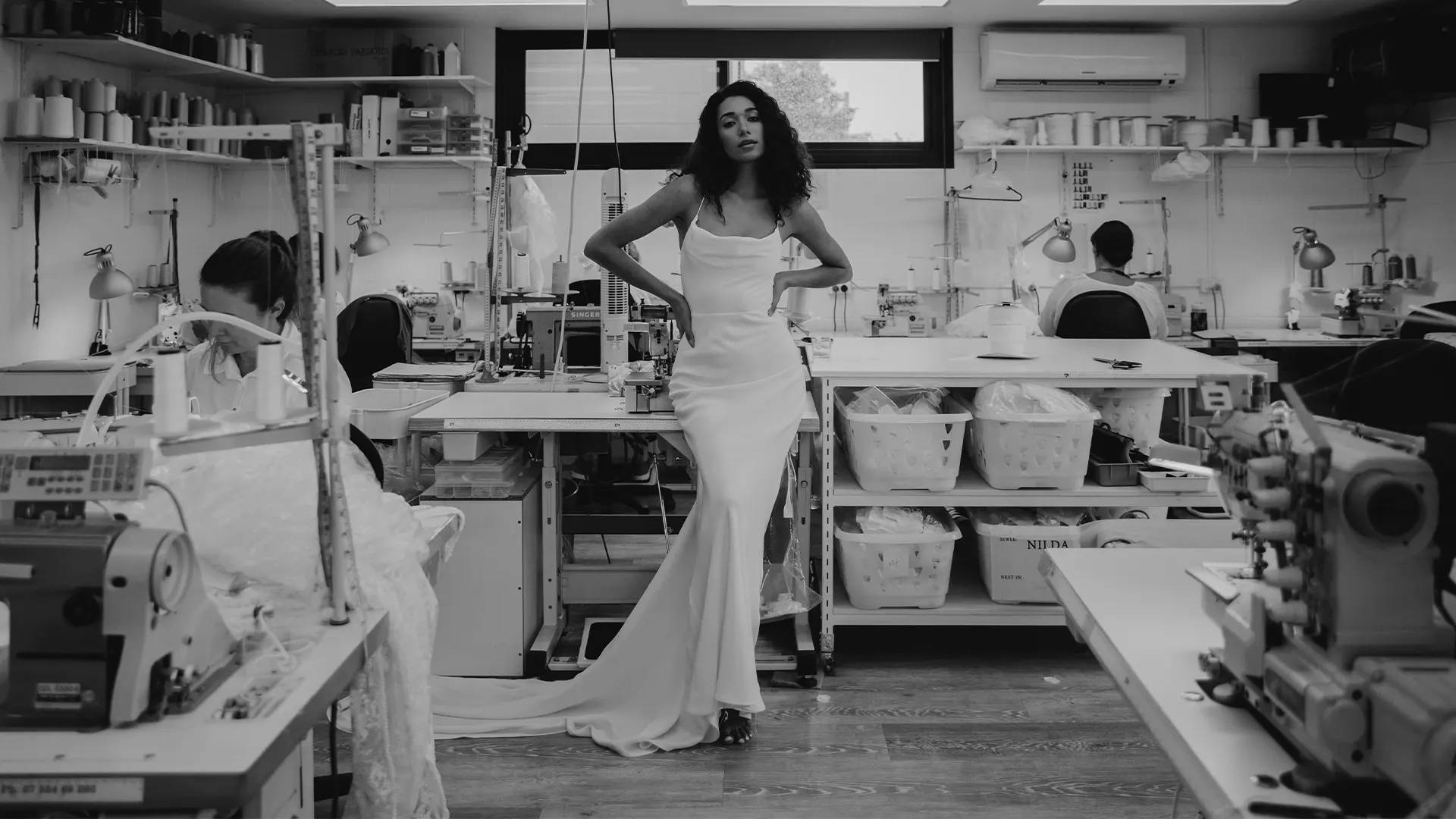 As an Australian owned bridal brand, we champion the ethical and sustainable manufacturing of handmade wedding dresses. Supporting the ethical bridal manufacturing industry is a major priority for Grace Loves Lace. We made the commitment from day one to design, develop, and produce ethically. We wouldn't be where we are today without our incredibly talented and hardworking team creating authentic, luxurious and high-quality bridal gowns for our women across the globe. 
We sat down with our Head of Product Creation, Tara, to take you inside the studio and run through the beauty that goes on at our sunlit studio in Burleigh Heads on the Gold Coast.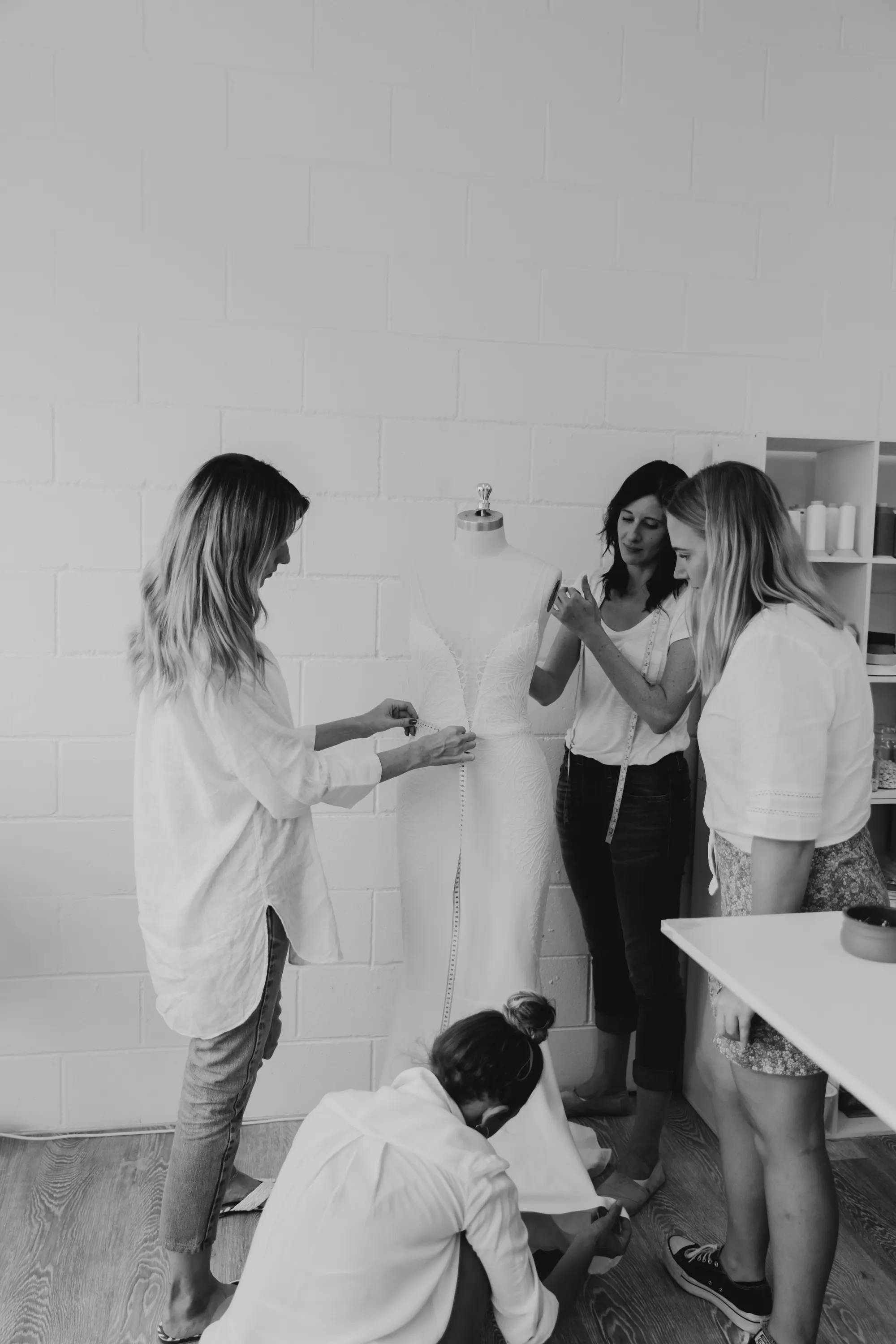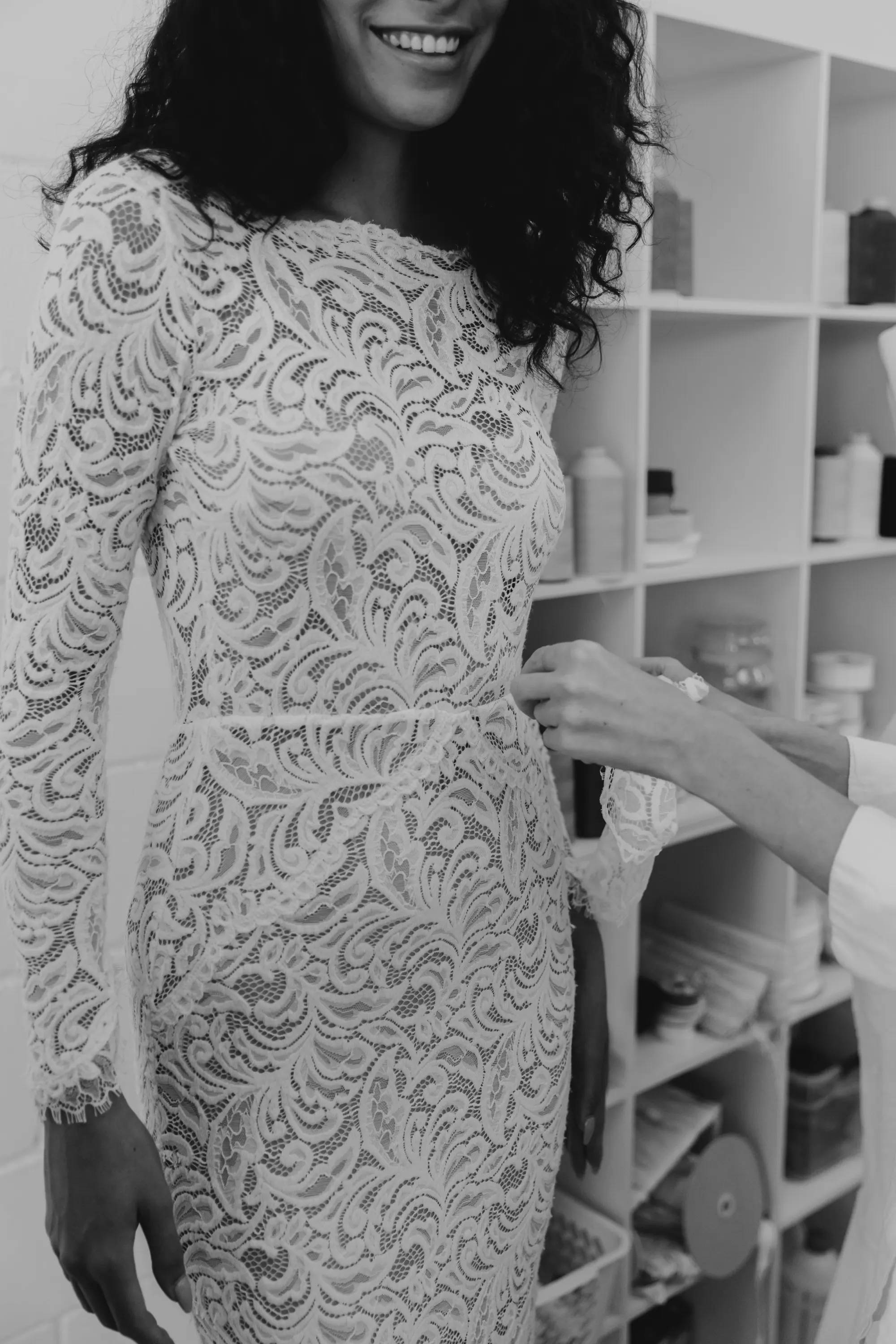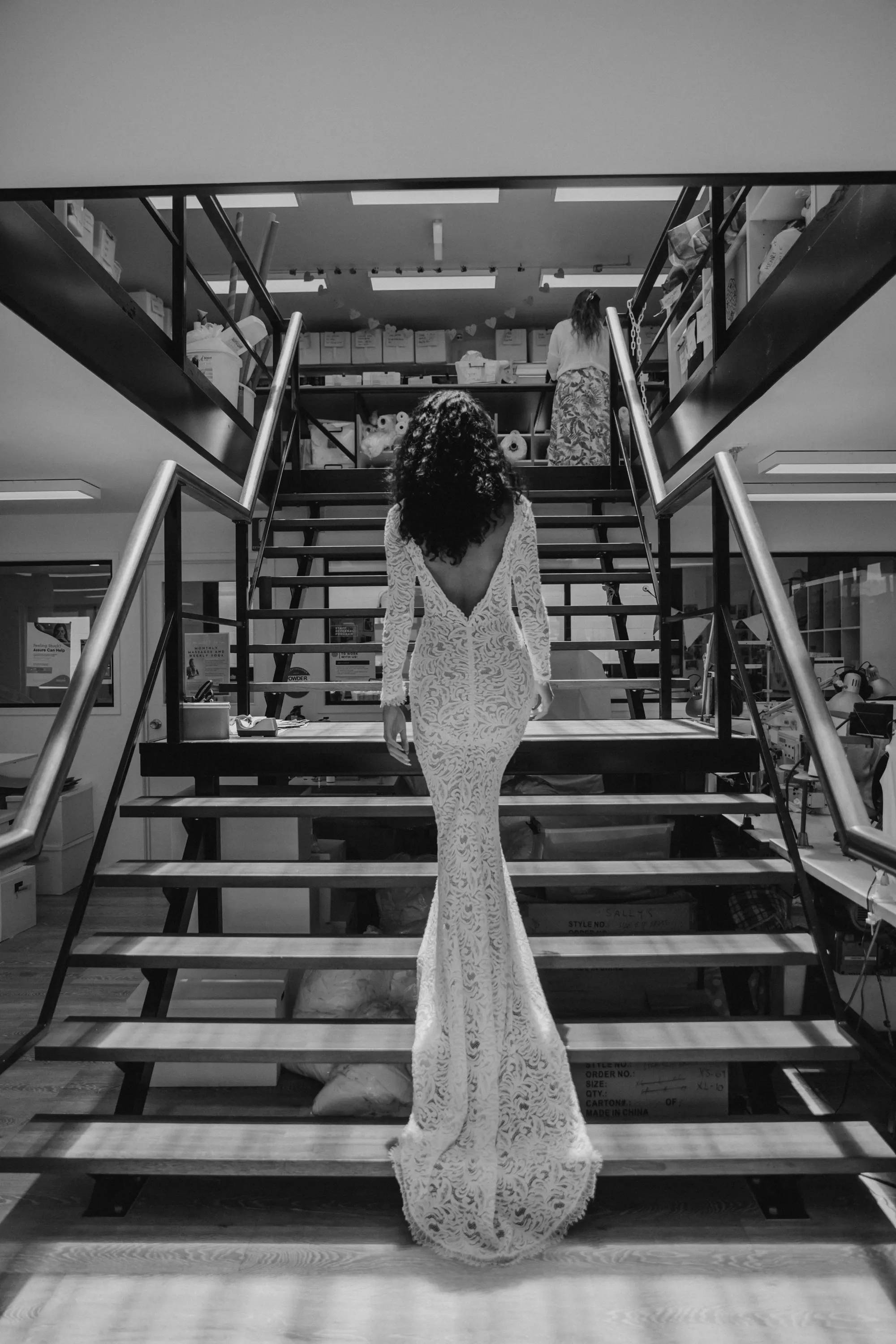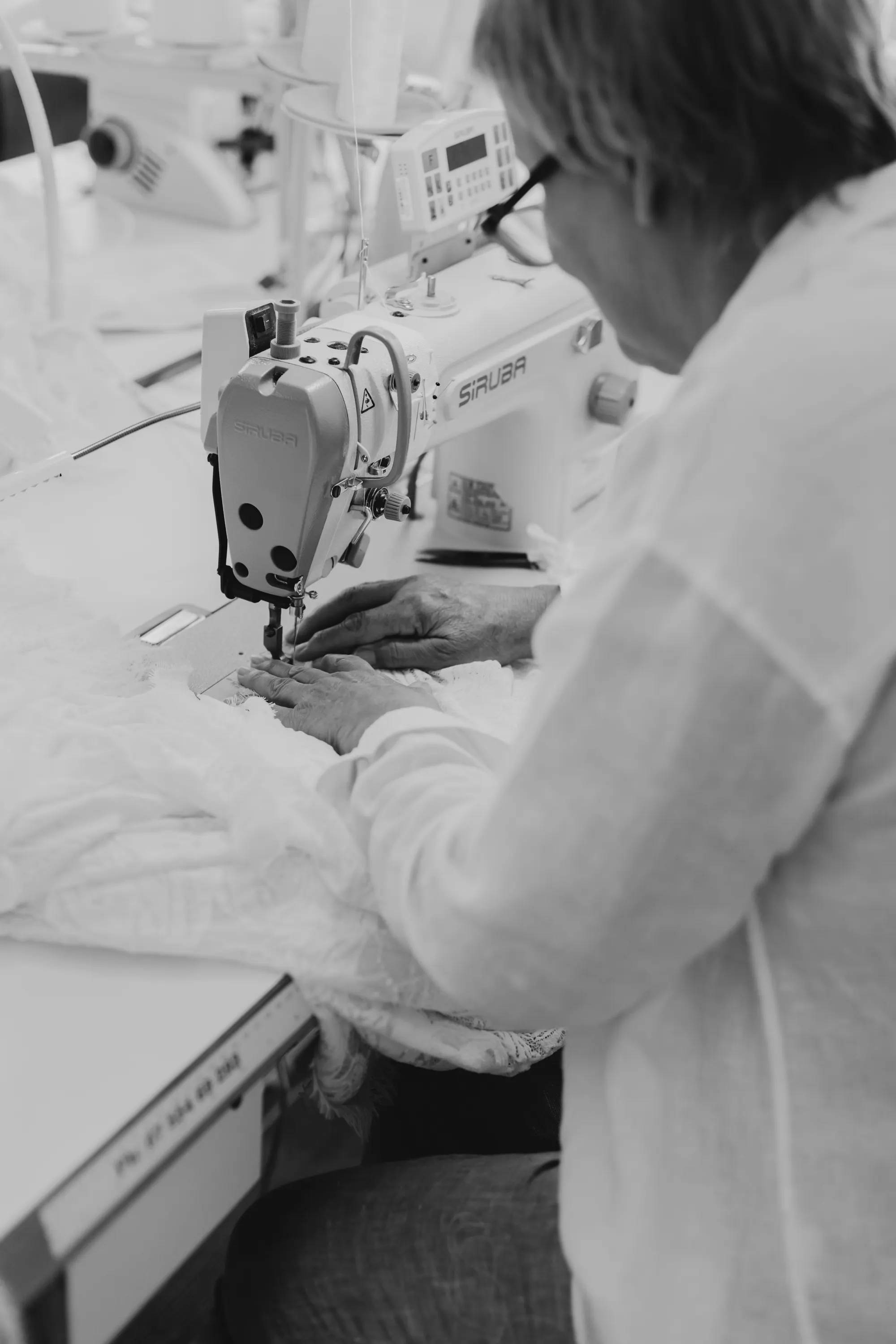 Tell us about the studio.
We have an incredible team of artisans that range from Development, QC, Sewing, Design and Cutting to develop our handmade wedding dresses. Our team is so incredibly passionate and hard working. The atmosphere is always buzzing and happy. We all want to work together to achieve the overall goal of getting the dress out in the best possible condition, to make sure we have happy brides. We have a lot of fun along the way and so collaboratively to make sure every element of the dress making process is seamless.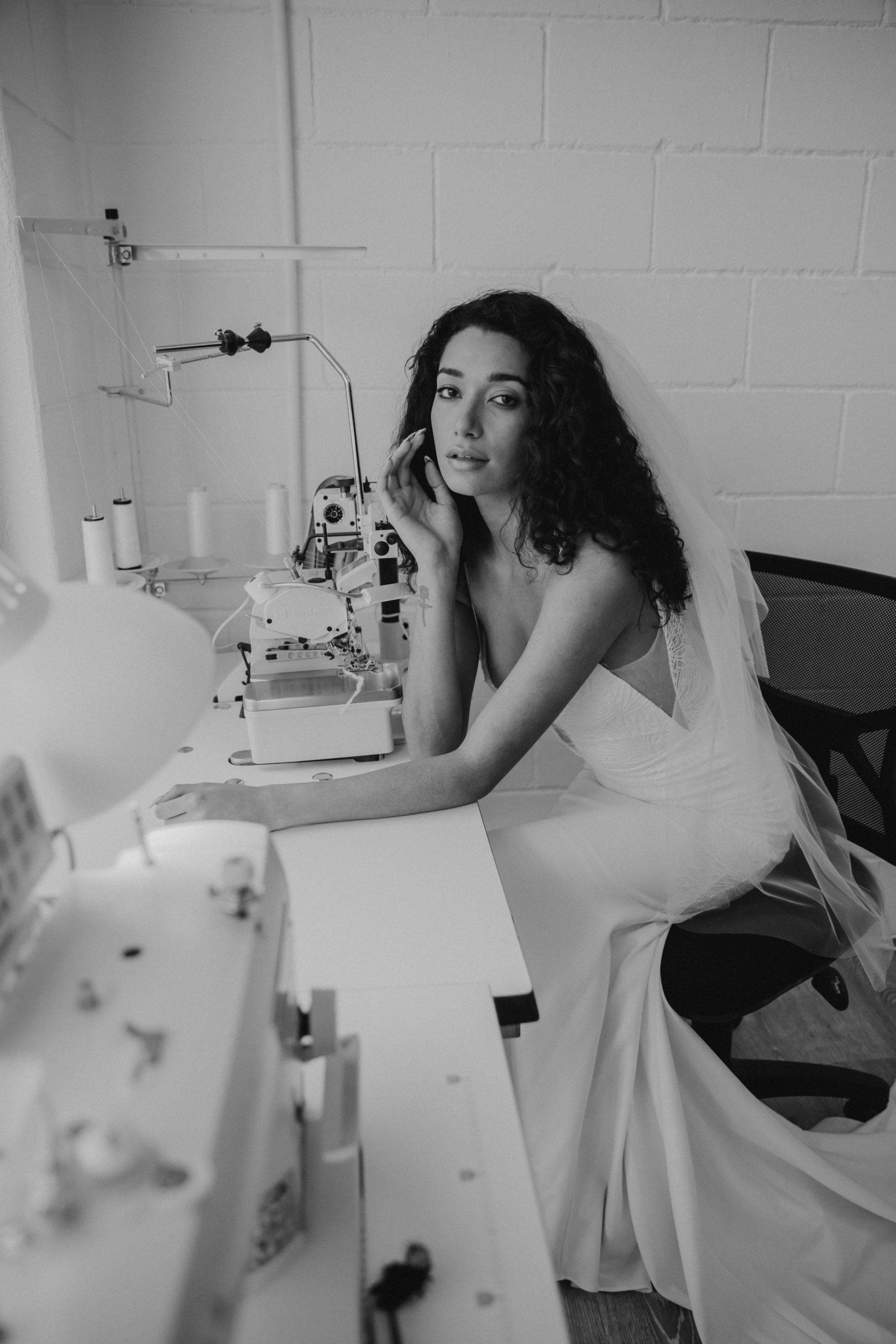 What makes Grace Loves Lace ethical?
Ethical wedding dress manufacturing is quite difficult to find nowadays, especially in the bridal industry. It is really incredible to work for a company that values bespoke craftmanship, ethical manufacturing and sustainable practices.
 
Being an ethically made business benefits us in so many ways. We are able to provide our team members with a working environment that is not only safe and healthy, but also a place of learning, celebrating and collaborating. Our team is provided with supporting living wages and champions quality design and manufacturing.
 
We are also really passionate about sustainability. We do not mass produce and we use sustainable materials to make our products. Over 80% of our gowns are made to order, which means we are using limited amounts of fabrics and that ensures we never have excess stock going to landfill. We have great initiatives set in place to ensure we are repurposing and recycling our materials, take GRACE Mini for example - using bridal gown off-cuts and recreating them into gorgeous pieces.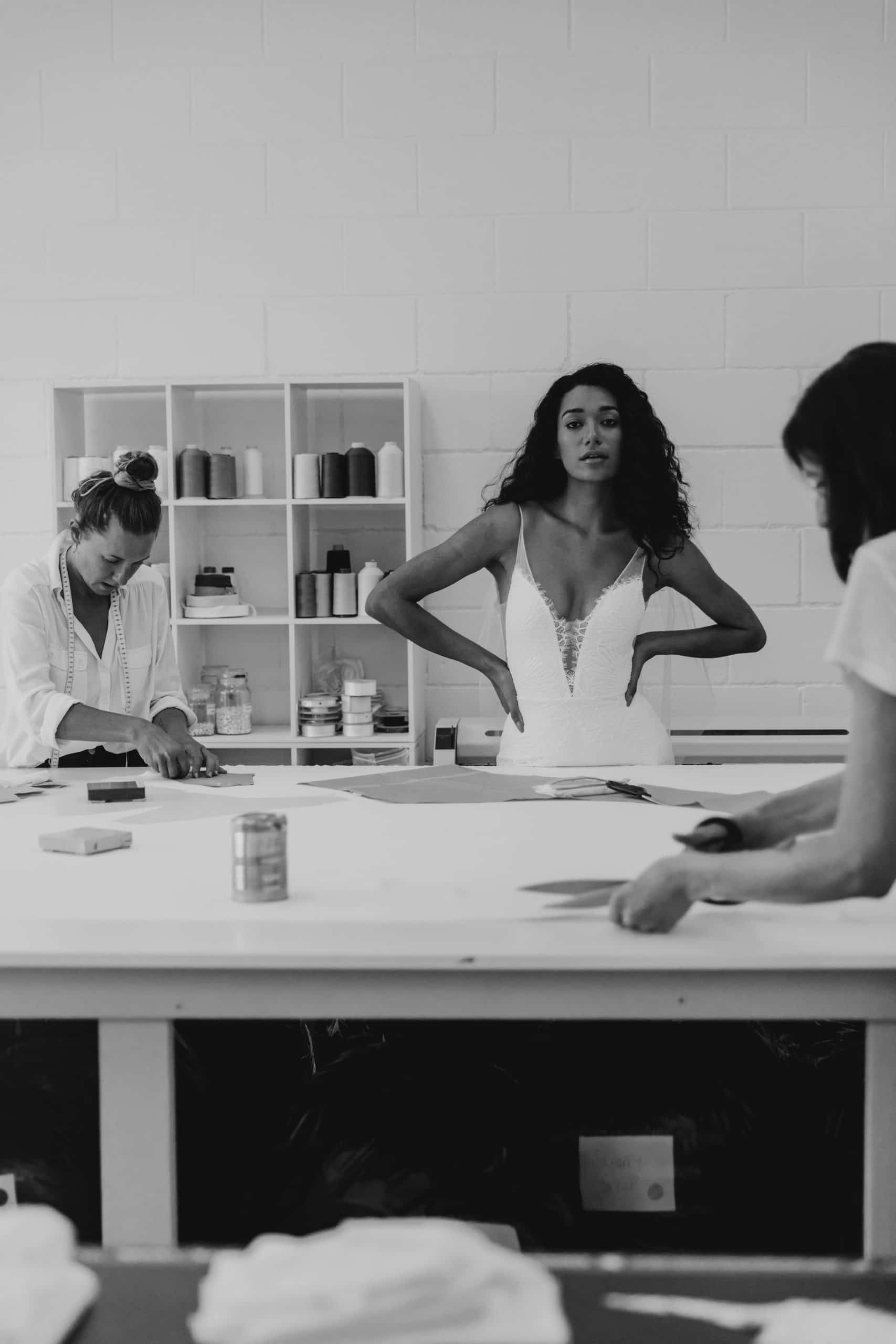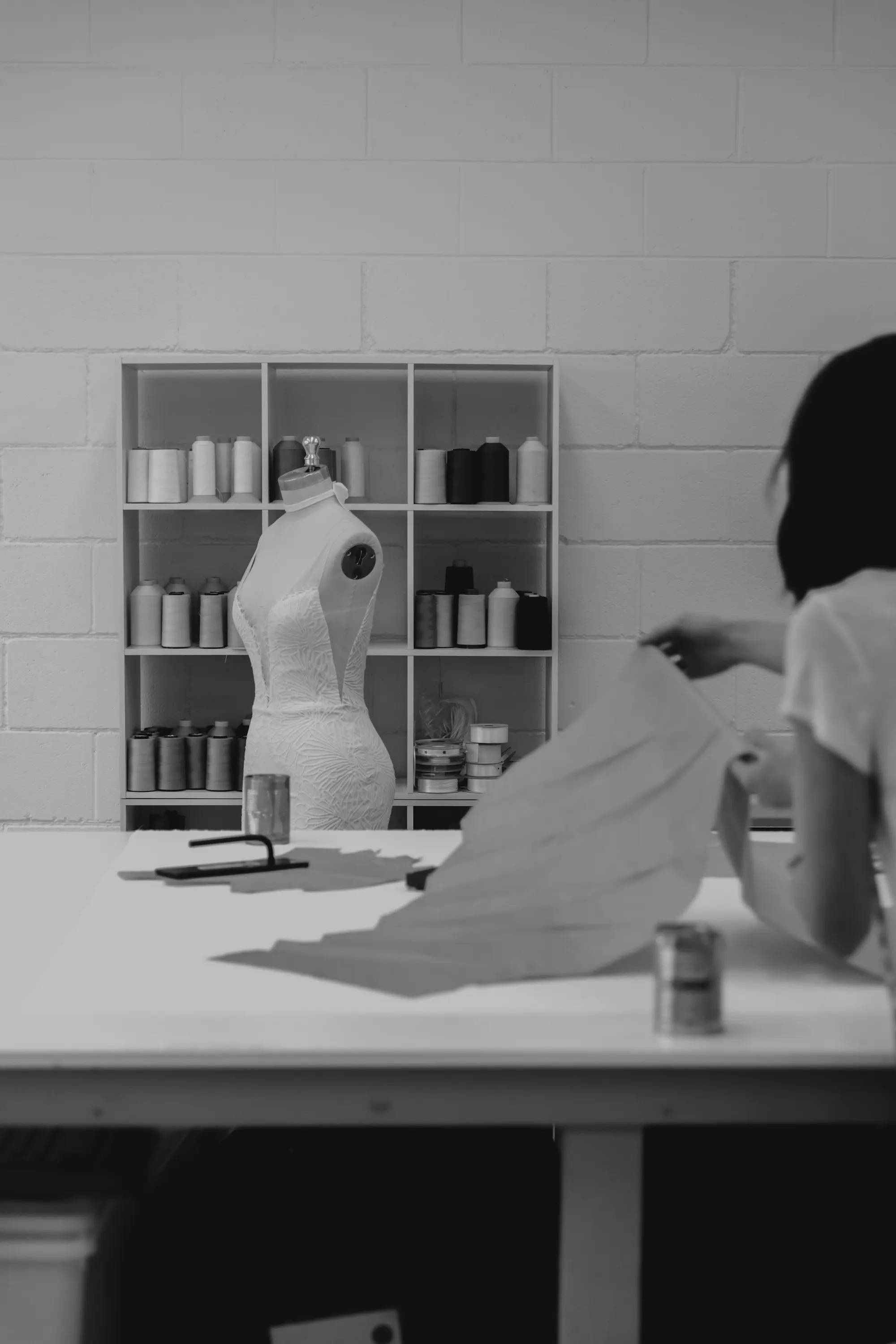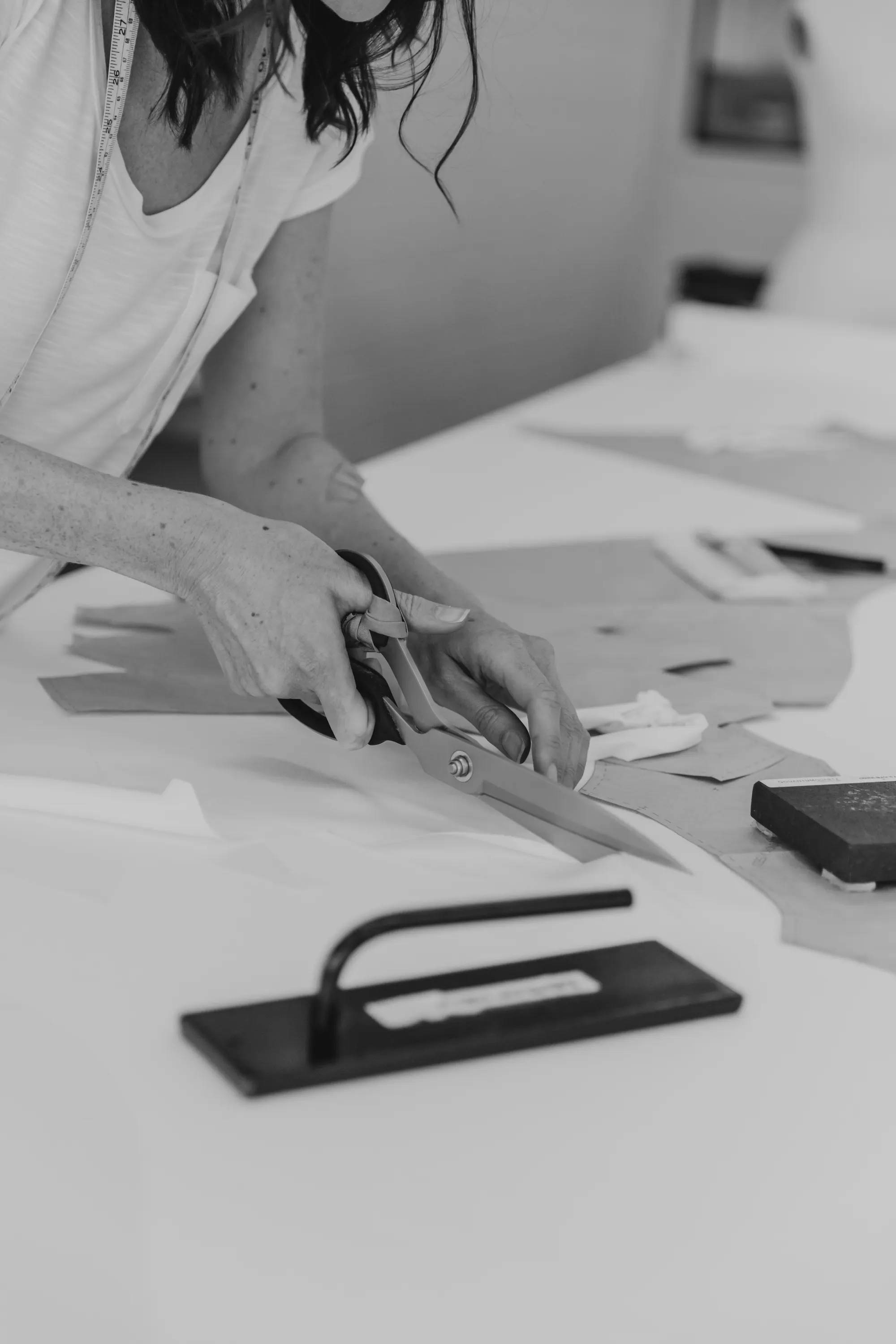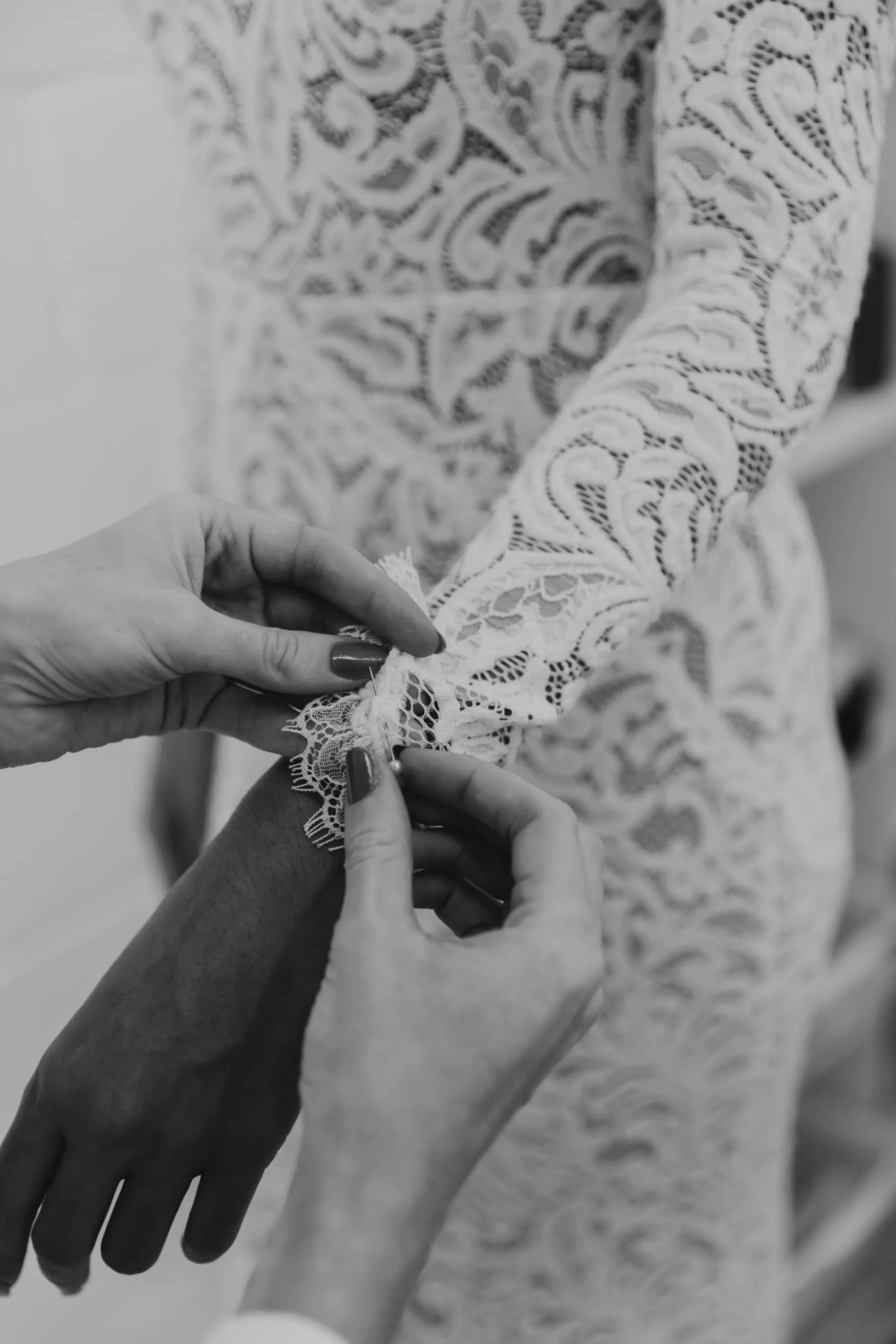 Run us through the process of making a wedding gown and the departments you have.
We have the development department who design the gowns. Our Head Designer Rosie works with Meg, our Founder & Creative Director to create the sketches and then our Development team turn those designs into patterns, which then get passed onto the sample sewers who bring the concept to life. We then have our Cutting Department and Production Assistants that work on a rotation basis and get to learn different skills in the production line. Our Cutting Department also conduct all of the grading, which is a really important aspect of the gown making process, it really is a make or break. Our Head Cutter Sam has orchestrated a huge training program due to the demand for new employees within the Cutting Department. 


From cutting we then have the Sewing Department, they work on priority gowns, the first sample runs and they also perfect styles that we have been having problems with. They also do repairs for the gowns which we notice during the QC process. 


We then have our QC (Quality Control) Department. Every single dress gets put on a mannequin and the gown is measured to the middle of the size range in which it is supposed to be. The gown gets set to the required height and then hemmed to the correct fit. Then we have a repair check, this check comes from the person that does the hem-fit. Then finally the gown goes to Final Check. Final Check is our last stop, which is our third department in QC. This is a final overview; the gown gets popped into its white bag and then it goes out the door to our dispatch team where they pack the products beautifully.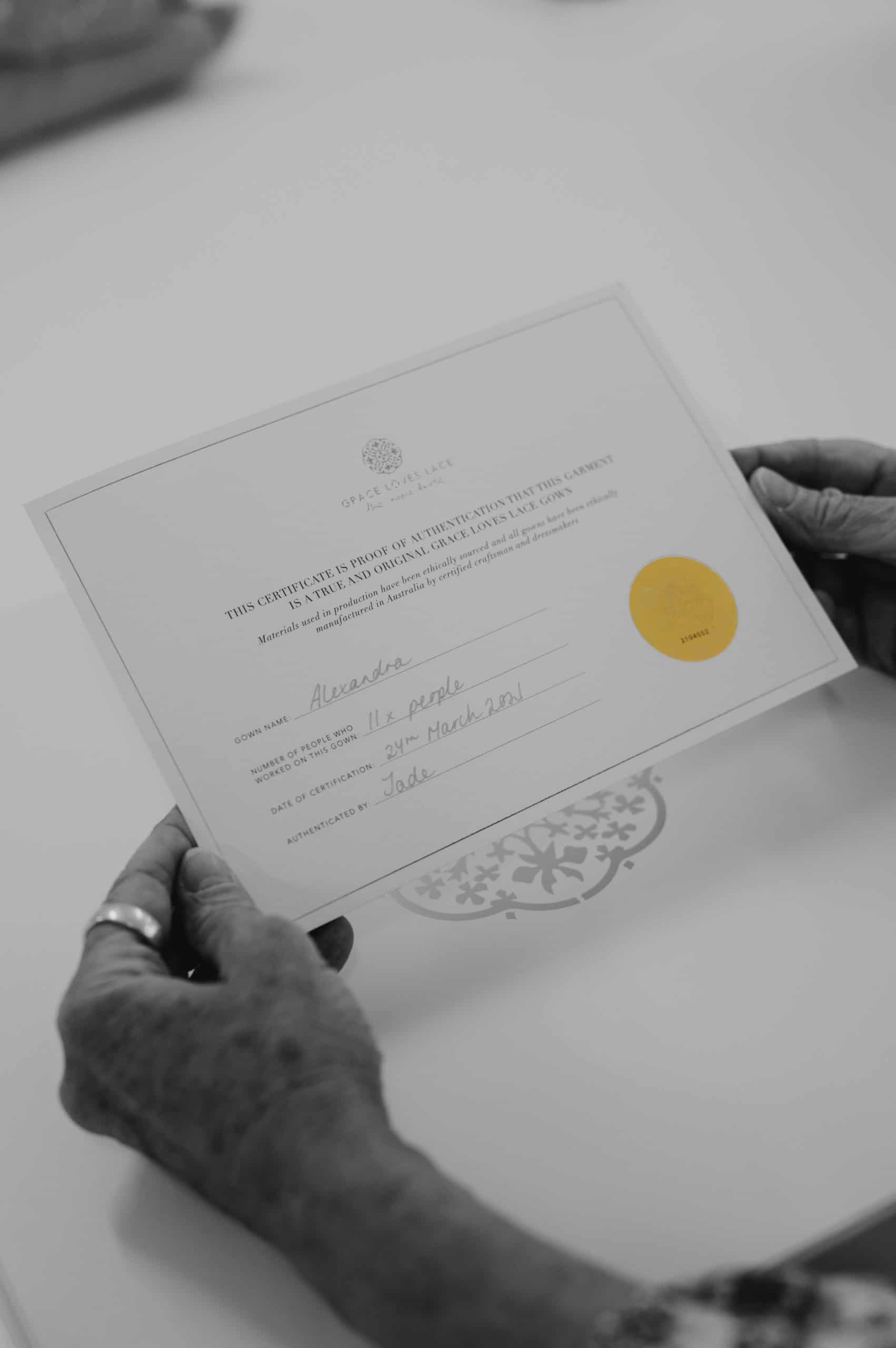 Tell us more about the Authentication Certificate.
Knowing personally each and every person who touches a bride's gown on its journey of being created is so special to Grace Loves Lace. We are in the less than 15% off brands who can actually provide a certificate of authentication. We are so humbled to know this information and we thought our brides would too. It is also a way of recognise our incredible team who make our gowns and hopefully makes our brides feel even more celebrated on their journey down the aisle, knowing the many hands who created their gown.


At the helm of this movement, Grace Loves Lace, is proud to produce every garment in beautiful, safe, and honourable working conditions. We value bespoke craftsmanship and transparency. What does ethical fashion mean to you?