Meet the dancers who brought Prelude to life

Meet the Australian ballerinas behind Prelude. These incredibly talented and inspiring women were the driving forces that brought this film to life. Working across both the choreography and the dance itself, these young ballerinas, along with Founder and Creative Director Megan Ziems worked together seamlessly for months on end. The result of their collaboration was a work of art that perfectly told the story of Grace Loves Lace and that our dresses really are luxury you can dance in.
Get to know Bethany, Tahnee and Layla…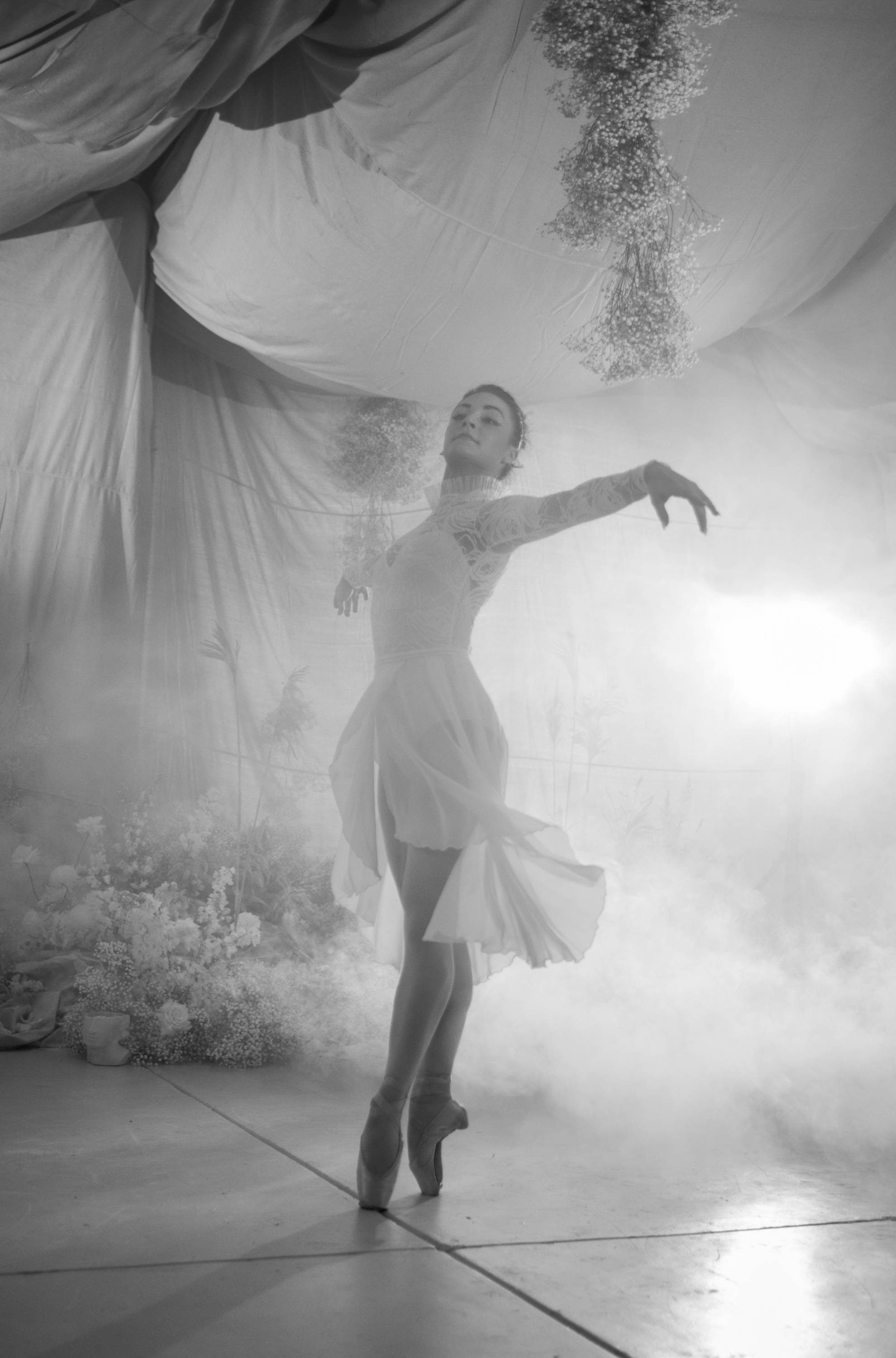 Bethany's love of ballet began when she started dancing at 3yrs old. Showing immediate focus and dedication she completed all of her Royal Academy of Dance exams with High Distinction, gaining 100% for Advanced 2.
She went on to achieve outstanding results at competitions including the prestigious City of Sydney Eisteddfod where she made history becoming the first female dancer to be awarded 5 Gold Medals in one competition, not once but twice.
Selected as a finalist at Sydney Eisteddfods Ballet Scholarship held at the Sydney Opera House Bethany won the opportunity to perform in the principal role of Lilac Fairy with the Australian Conservatoire of Ballet in their production of Sleeping Beauty. In 2014 Bethany was selected from over 200 global competitors to advance to the finals of the prestigious Prix de Lausanne International Ballet Competition in Switzerland, where she was awarded 9 scholarships to complete her training at internationally renowned Ballet Schools. She chose Canadas National Ballet School's Professional Ballet Program and graduated in 2016. During her time in Canada Bethany choreographed multiple pieces for the school, including work that was presented in front of international government officials as part of the PANAM Games.
Bethany then chose to focus on her passion for choreography and teaching and completed her Royal Academy of Dance Certificate in Ballet Teaching Studies. As Owner and Director of BMC Coaching, Bethany now owns her own specialised classical ballet studio facility on the Gold Coast for dedicated and passionate young dancers to train and pursue their goals.
Tahnee began her ballet training at the age of 6 and has had a passion for ballet since then. At 14, she began full-time training with Suzanne Way at Professional Ballet Coaching Academy and over this time, she was involved in several competitions, including being a finalist in the Robert & Elizabeth Albert Ballet Scholarship and at the Jacqueline Moreland Awards, and winner of J.J. Richards Memorial Scholarship. At 15, Tahnee was accepted into English National Ballet School, The Royal Ballet School's Summer School and offered a full tuition scholarship to Canada's National Ballet School in Toronto, where she studied for the remainder of her training. After completing her training, Tahnee has turned to teaching to provide a nurturing and positive environment for young dancers to flourish. Tahnee now offers private ballet tuition to dance students and teaches ballet at several dance schools on the Gold Coast.
Layla Burgess was born in Queensland and commenced her training at the age of 4. Layla has won numerous competitions including the "most promising dancer" at the Murwillumbah repertoire and first place at the Brisbane senior repertoire. In 2016 Layla made it to the top 25 of the Youth American Grand Prix finals in New York City. There she won a contract with the American Ballet Theatre Studio company in New York City. After joining the studio company, Layla went on to perform with the main company whilst they toured California performing "Nutcracker" and worked with many professional dancers and choreographers. A few of her highlights were working with Liam Scarlett for a group piece in collaboration with the Royal Ballet School. She also worked with Marcelo Gomes where she was chosen as one of the few to be choreographed on for a new pas de deux. Layla has recently turned her focus into teaching and is loving broadening her horizons into the new generation of young ballerinas. She is also a qualified personal trainer, Pilates instructor and certified Australian Conservatoire of Ballet Teacher.