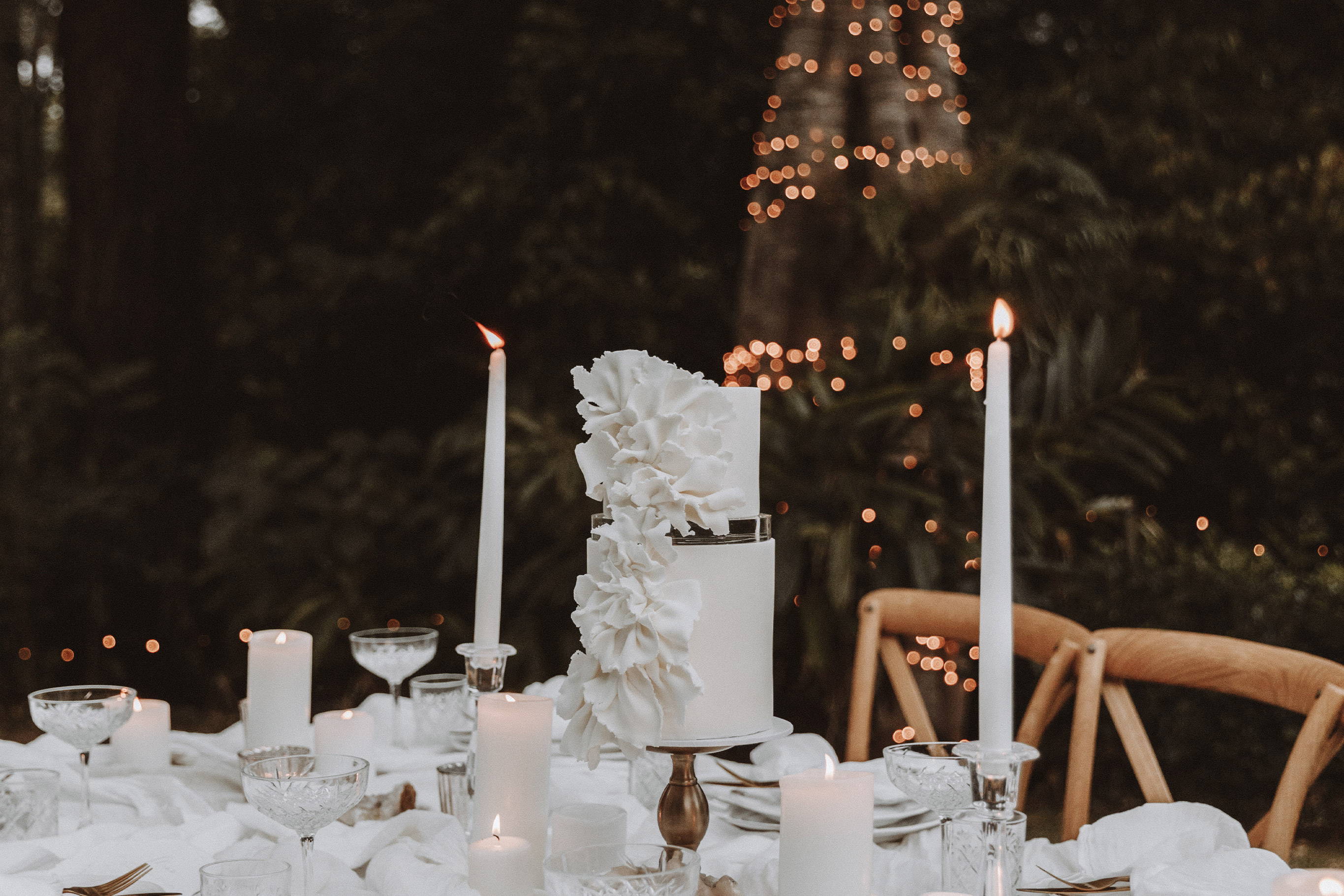 Congratulations on your engagement! This is such an exciting time for couples as they begin their wedding journey. Whether you're 1000 pins deep on wedding Pinterest or just starting to think about your wedding vision now, there's a few key things you need to consider when planning your special day. To help get you started, we've created a simple step-by-step guide to planning your wedding.  
Before you begin your wedding planning journey, be sure to sit down with your partner and discuss your visions, priorities and any non-negotiables for your special day. For example, you may want a specific wedding theme, or your partner may want a certain musician to play. No matter the case, it's important to be clear on your priorities for the day and know that everything else is still on the table. 
A Step-by-Step Guide to Planning Your Wedding
---
Step 1: Make A Wedding Budget & Stick to It
The first step in your wedding planning should be deciding on a budget with your partner. This will include everything from fashion and photography to catering, venue costs and so on. Once you have your overall budget, feel free to break it down further and set a budget for each stage in your wedding planning. For example, set a designated budget for catering, wedding dress and accessories, tuxedos, bridesmaid dresses, decorations and all other costs involved to ensure you stay on track. 


If any family members are offering to contribute, understand what they're comfortable spending and incorporate this into your budget. Your finances will have a huge impact on the choices you make regarding different aspects of your wedding so make sure you and your partner are clear and set on a specific budget.  
---
Step 2: Choose Your Guest List
Deciding on your guest list can be a complicated process, but an easy way to start is by listing the key and most important people you would like in attendance, starting with your family and close friends. 
The number of guests greatly depends on your budget and wedding venue capacity. Be sure to confirm the number of guests with your venue before you send out invitations. Your guest list can also depend on the style of wedding you'd like. For example, if you want something more intimate, your guest list will be significantly smaller.  
Don't forget to discuss with your partner your stance on children at your wedding and if you're allowing plus ones.  
---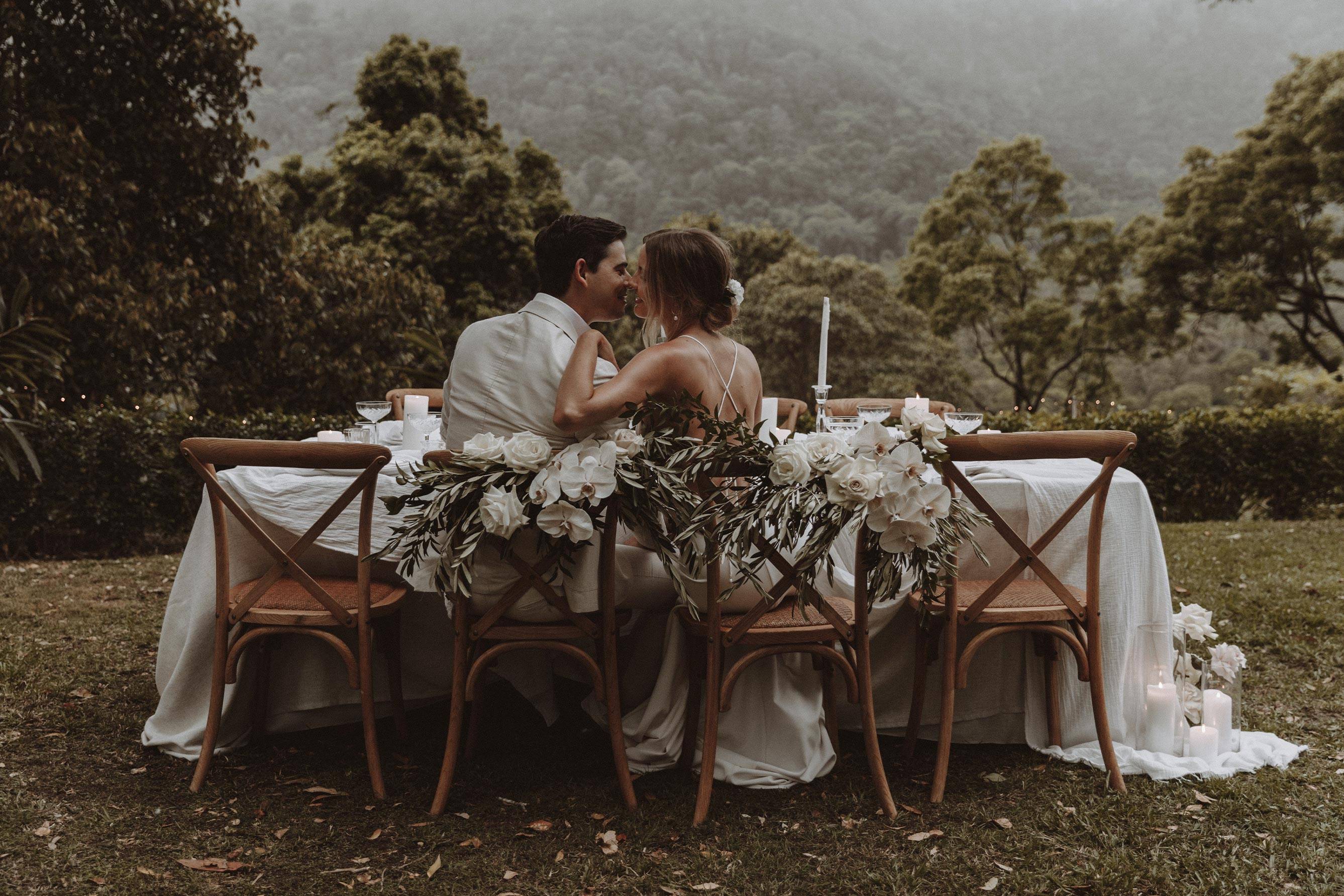 ---
When it comes to choosing a venue for your wedding, it's important you do your research and consider pricing and packages, as well as other factors such as the weather and if there are any limitations regarding the number of guests or a minimum spend on budget.  
Consider whether you want an indoor or outdoor wedding, as well as the theme or general style of your wedding. For example, an outdoor garden or indoor rustic barn wedding. For a more personal experience, if yourself, family or friends live on a beautiful estate, consider hosting your wedding on private property.  
---
Step 4: Find Your Wedding Attire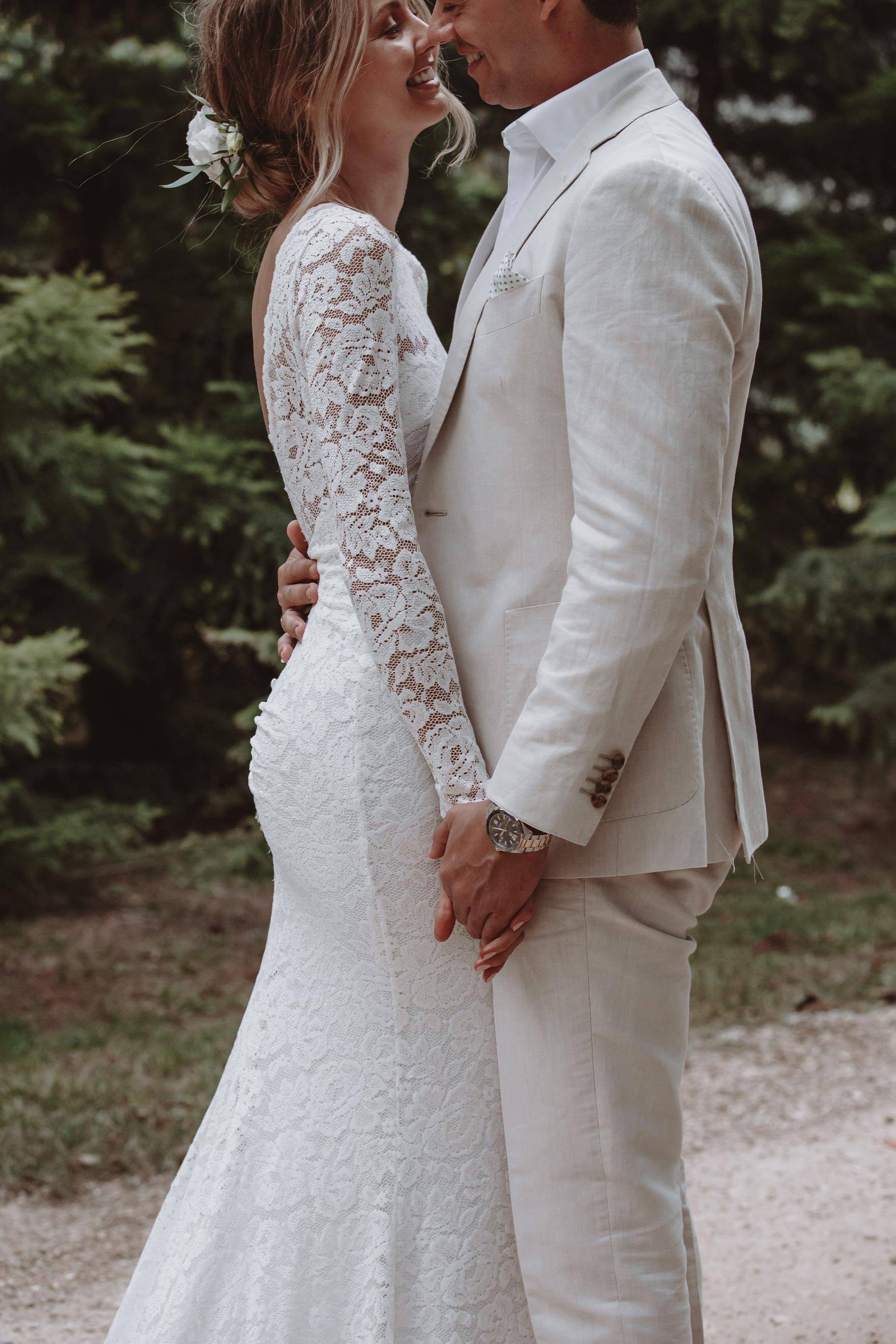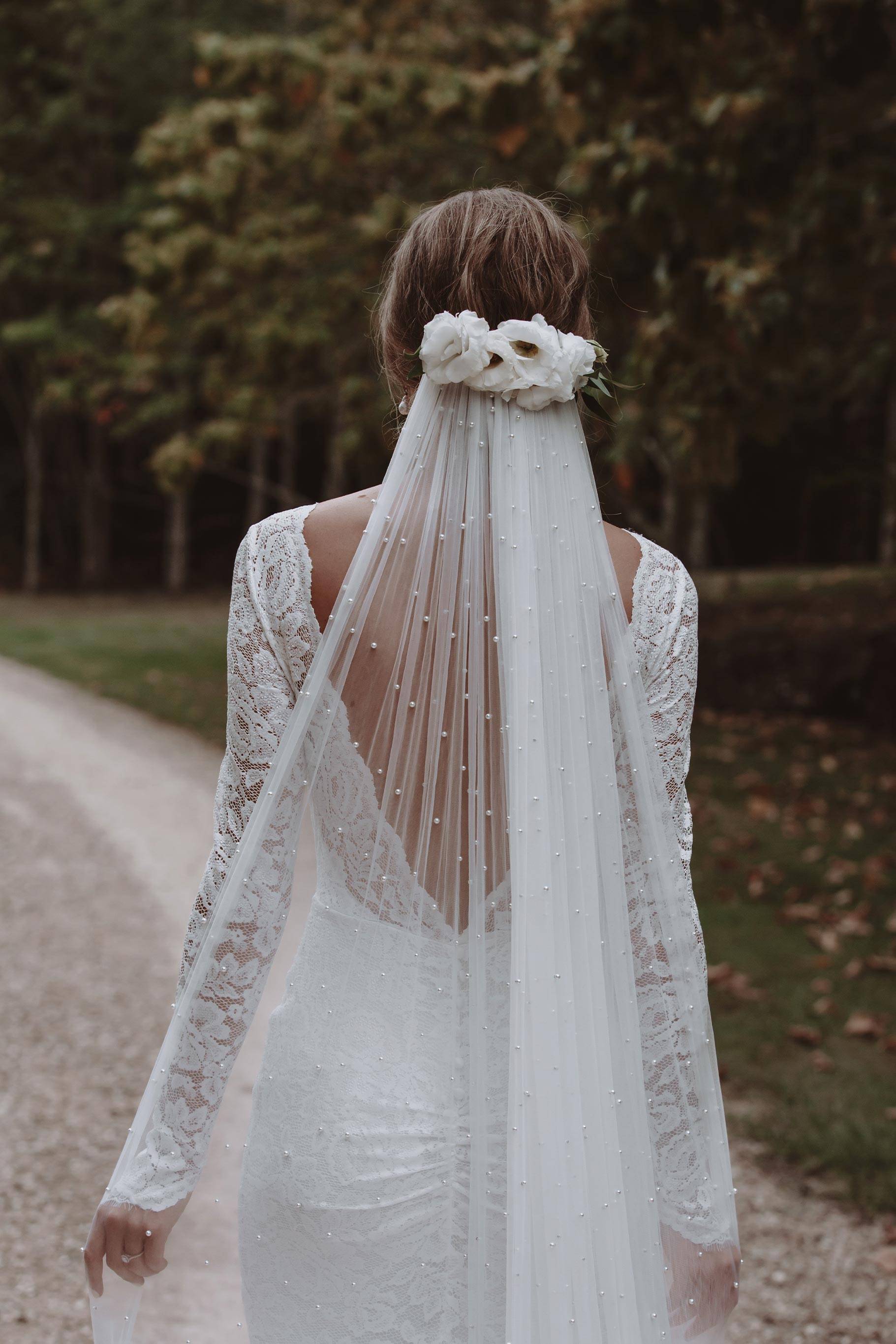 It's important to begin your search for the perfect wedding attire months in advance, particularly for made to order wedding dresses that may take a few months to make. It's also important to consider time for fittings and alterations, if necessary for both wedding dresses and tuxedos.  
Shop our handmade and crafted to perfection, effortlessly beautiful wedding gowns, veils, accessories and bridesmaid dresses, featuring signature silhouettes designed for comfort, luxury and movement. 


Step 5: Book Photography & Videography
It's time to begin your search for your wedding photographer and videographer. Be sure to do your research, read reviews, deep dive into portfolios and any previous wedding photography experience and see if you like their work. 
Another key piece of advice is to always read wedding contracts, such as the one you will sign for your wedding photography and videography, carefully as some photographers will state that they are not liable for any lost footage or photography. Be sure that whoever you book is backing up their content throughout the day.  
---
Step 6: Choose Your Officiant
Finding a licenced officiant to bear witness to your ceremony is crucial and can be an opportunity for couples to personalise their experience. Do your research and be sure that you're both comfortable with the officiant you choose.  
For a more intimate experience, couples have been officiated by a family member or close friend to curate a more personal and meaningful experience. When opting for this, just be sure they are legally certified beforehand with a marriage licence. Keep in mind this may take some time to acquire so start this process relatively early. 
---
Step 7: Choose Your Music
Whether you want a live band or musician playing at your wedding or a curated playlist of your favourite songs, be sure to decide this early on to ensure you secure the live music you envision. If you're hiring an artist to play live at your wedding, be clear in your communication to ensure they understand exactly what kind of music you want and don't want on your special day.  
---
Step 8: Design Your Invitations
Sending out your wedding invitations is an exciting time for all couples. We recommend sending your invites appropriately 3 months before your wedding date to allow for your guests to take time off work if required. There are many free wedding invitation templates available online to help inspire the design of your invitations if you're unsure of where to start or how to do it. 
Your invitations are also a great opportunity for you to incorporate your wedding theme, colour palette and florals to personalise your experience and ensure consistency. We're seeing more modern couples creating their own website as opposed to sending out individual invitations by mail. An online website gives couples the creative freedom to add as much detail as they like, as well as help keep everything is one place, making it easier to manage RSVP's, meal preferences and other details.


Step 9: Pick Your Flowers
Your floral arrangements and wedding bouquet will depend on your budget, theme and vision for your special day. Consider colour palettes, textures, hues and elements you love before reaching out to a florist. Do your research and go in-store to visit a variety of different florists to find one you like. Be sure your chosen florist has the capabilities and resources to follow through on your vision and preserve and transport your flowers where necessary so they're fresh on the day.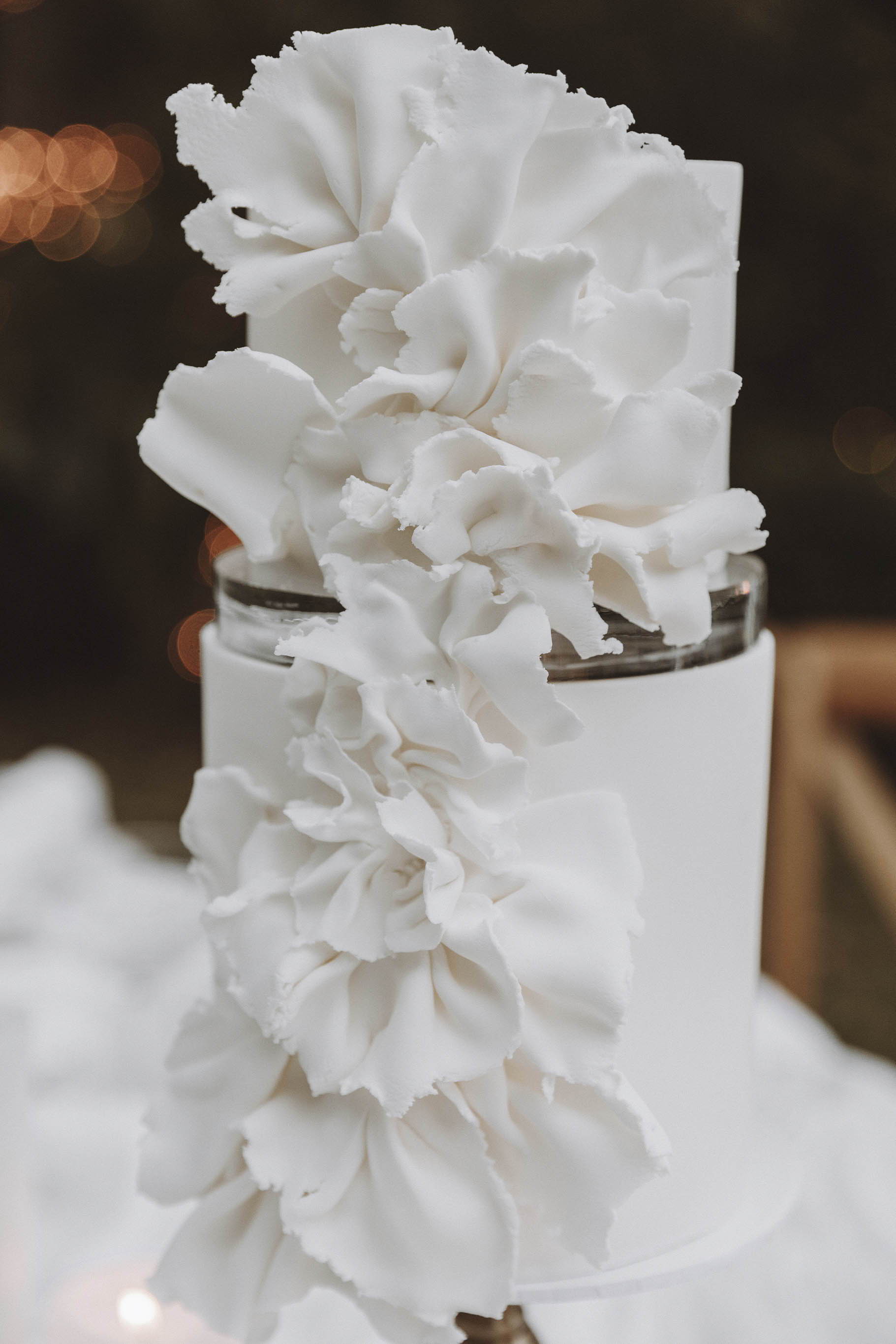 We said it before and we'll say it again, do your research! Have a look online and ask around your local community for any wedding cake bakery recommendations and reviews. Have a chat with your partner and choose some potential cake flavour options that you can have at your cake tasting. You may want to take into consideration any allergies of loved ones attending.  
Step 11: Buy Your Wedding Bands

Make a day of it and go wedding band shopping with your partner! Consider different styles, colour options and sizing. Depending on the rings and your budget, you may want to consider getting insurance on both your wedding bands and your engagement ring. 
Step 12: Choose Your Wedding Décor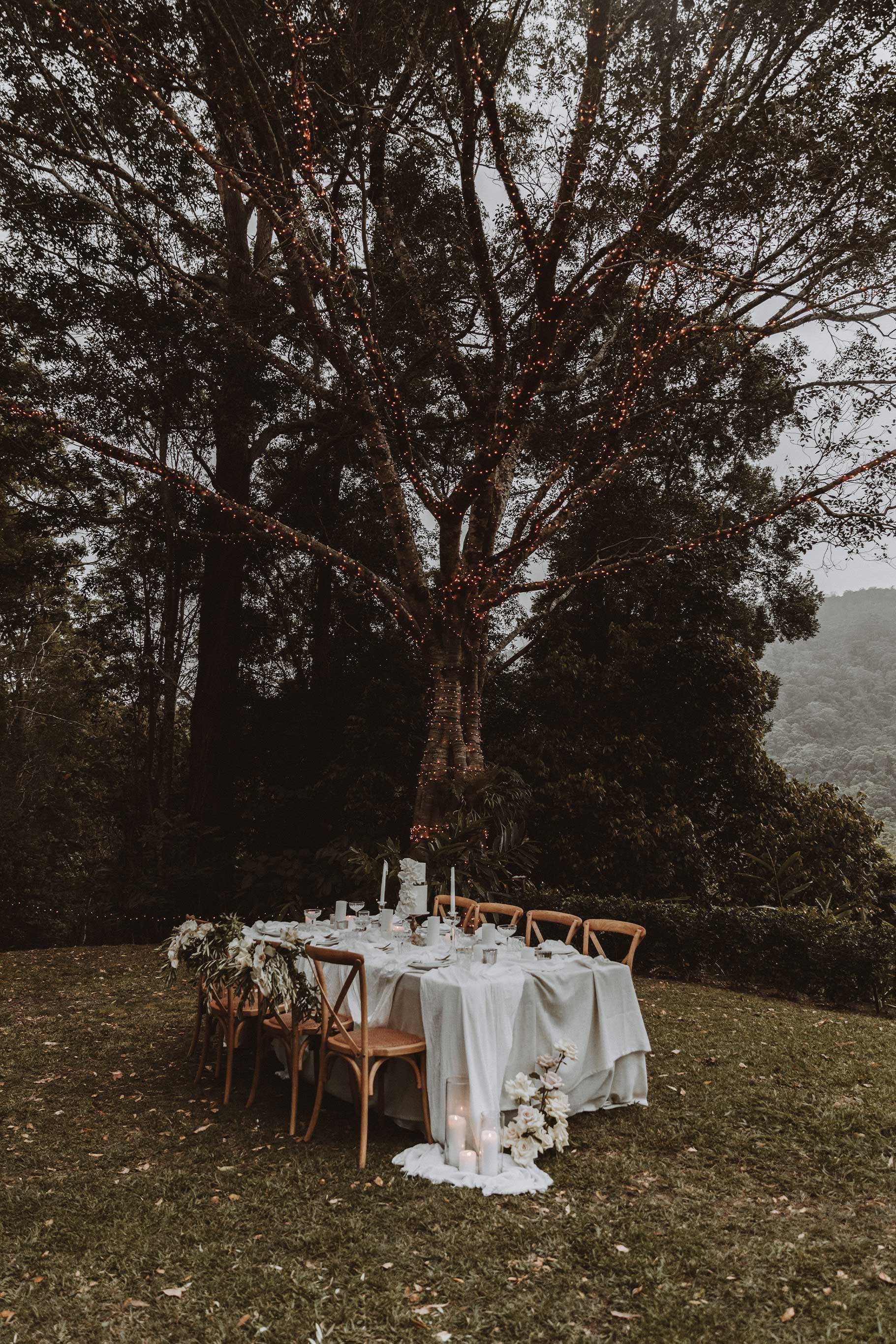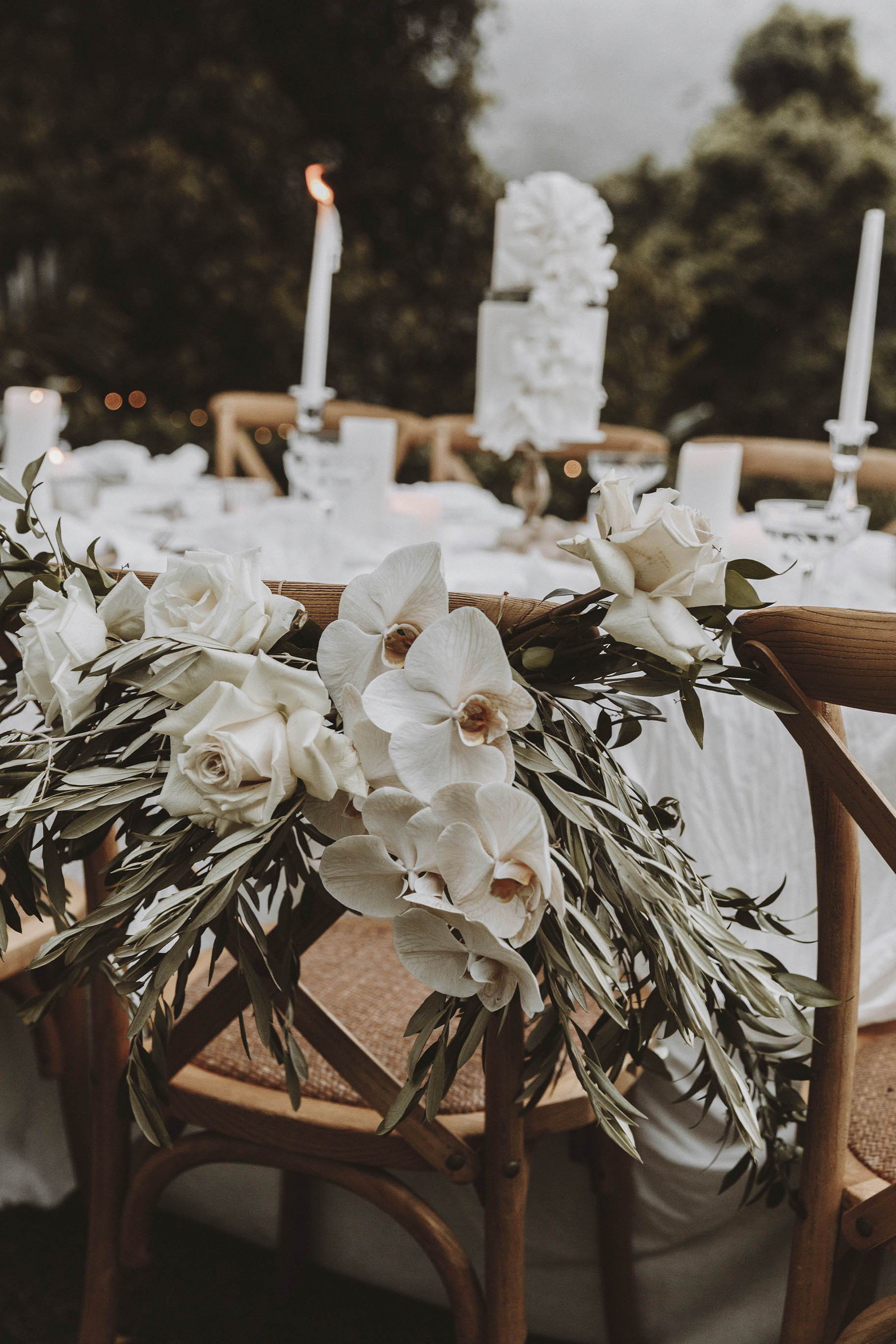 If you haven't already made yourself a wedding board on Pinterest, now's the perfect time! Your wedding decorations can include everything from table settings and centrepieces to custom signage and lighting. Consider the styles you both like – classic, rustic, boho, modern and so on, and search for wedding décor that speaks to your own personal style and vision.  
Step 13: Organise Transport and Accommodation
Depending on your wedding budget and venue, you may need to organise transportation and accommodation for your guests. You can book an optional shuttle bus or some other form of transport for guests to be transported from your venue to nearby accommodations if they would like to stay the night. 
Don't forget to book transport and accommodation for yourselves either. Some venues may offer for you and your partner to stay on-site so be sure to ask when booking your venue. You and your partner may also want to consider booking a limousine or private transfer to be transported to your ceremony and back to your accommodation after your reception. 
---
Step 14: Choose Your Hair & Makeup
If you're deciding to have your hair and makeup done professionally for your special day, talk to previous brides and research different hair stylists and makeup artists to see if they have experience with wedding and bridal makeup. The next step is to book a trial appointment for each.  
Trials are super important to ensure the artist can achieve the look you have in mind for your wedding before confirming your booking. Have a think about what you want for your hair and makeup before going to your trial appointments. Consider whether you want a soft, bronzy look or a full glam, or if you want to wear your hair up or down.  
Tip: If you're wearing a veil or other hair accessory on your wedding day, bring it to your hair appointment trial so you can see exactly how it will look on the day.  
Confirm a 'day of' schedule with your hair stylist and makeup artist so they are clear on exactly what time they need to be there and have time to organise transport to your venue. 
---
Ready For Your Next Step?

Amidst all the chaos and excitement of planning your wedding, don't forget to take the time to relax and enjoy with your fiancé. This is such a special time for couples, after all it's not every day you get married! Be present in these moments and know that whatever issues arise along the way that you'll conquer them together.