The Most Iconic Celebrity Veils of All Time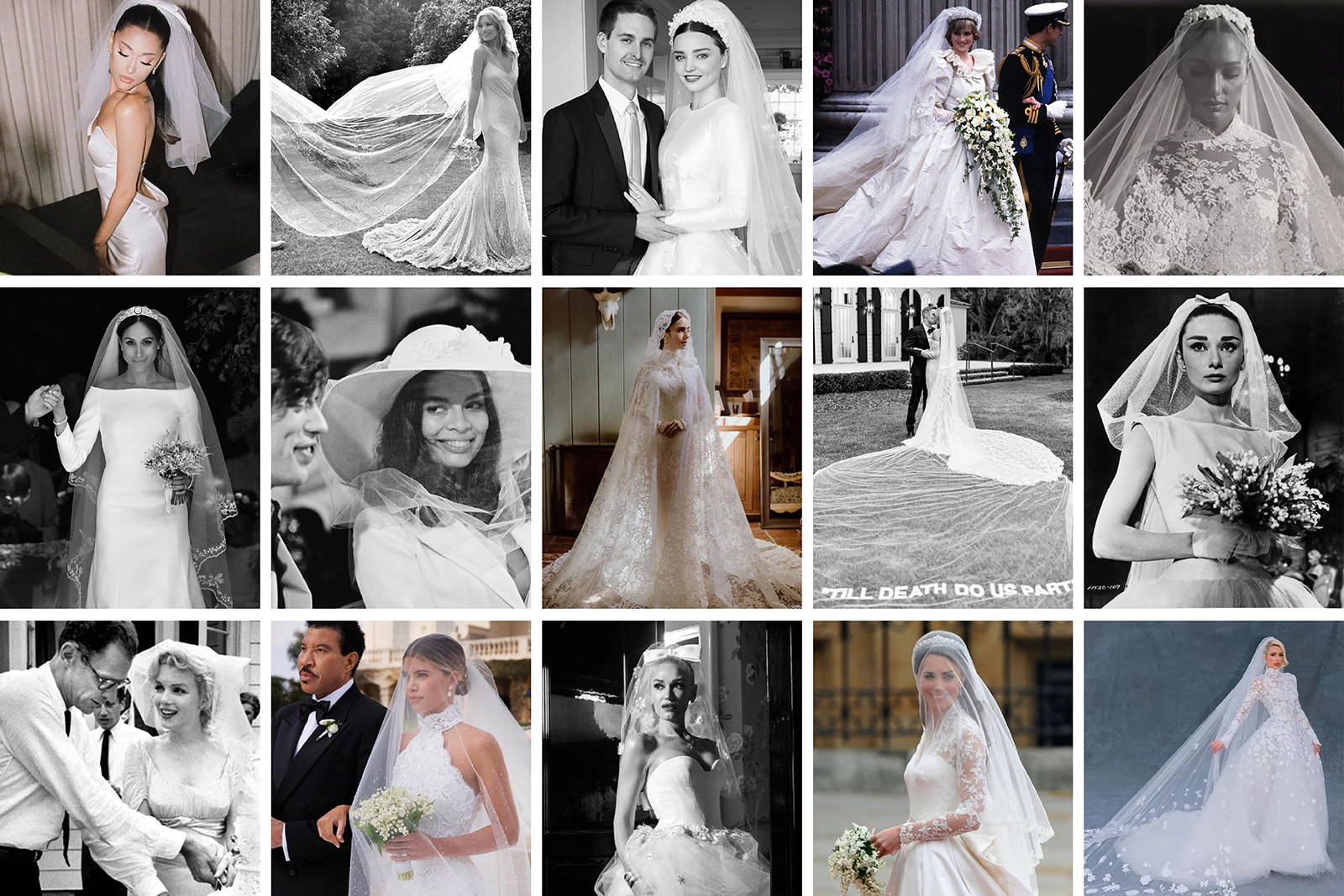 From Meghan Markle's graceful walk down the aisle to Hailey Bieber's bold statement veil, we have learned that veils present opportunities to go all out on your special day. At GRACE, we believe in the magic of wedding veils and that they can be cherished and passed down for generations.
Look back at some of the most magnificent veil moments and get the look with Grace Loves Lace.
Arianna Grande Channelling Audrey Hepburn
When envisioning an iconic ceremony, Ariana Grande's intimate celebration immediately comes to mind! Held in California, the event was a tiny and intimate affair. The singer's short veil and bow was styled to perfection, exuding Audrey Hepburn-style timeless elegance. 


If you would like to remain classic with an elegant veil choice, you cannot go wrong with our Oceania Veil. A drop of 75cm will magnify any modern or classic dress with a touch of refinement.
If a high ponytail hairstyle is your thing, you will want a veil that features a silver hair comb to support your hairstyle. Aura Veil may be the ideal choice for you. She is made of sheer Italian tulle and is adorned with freshwater pearls.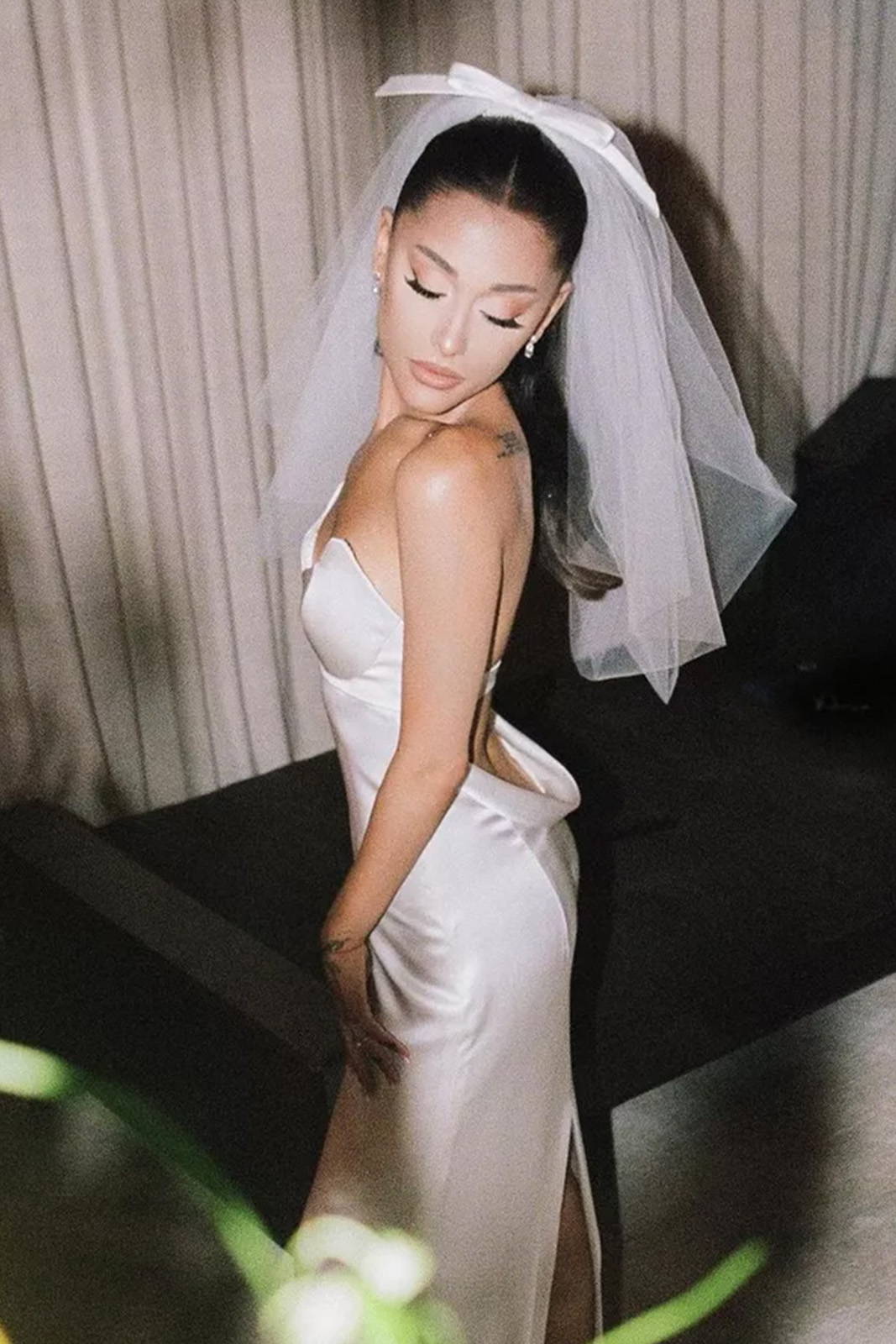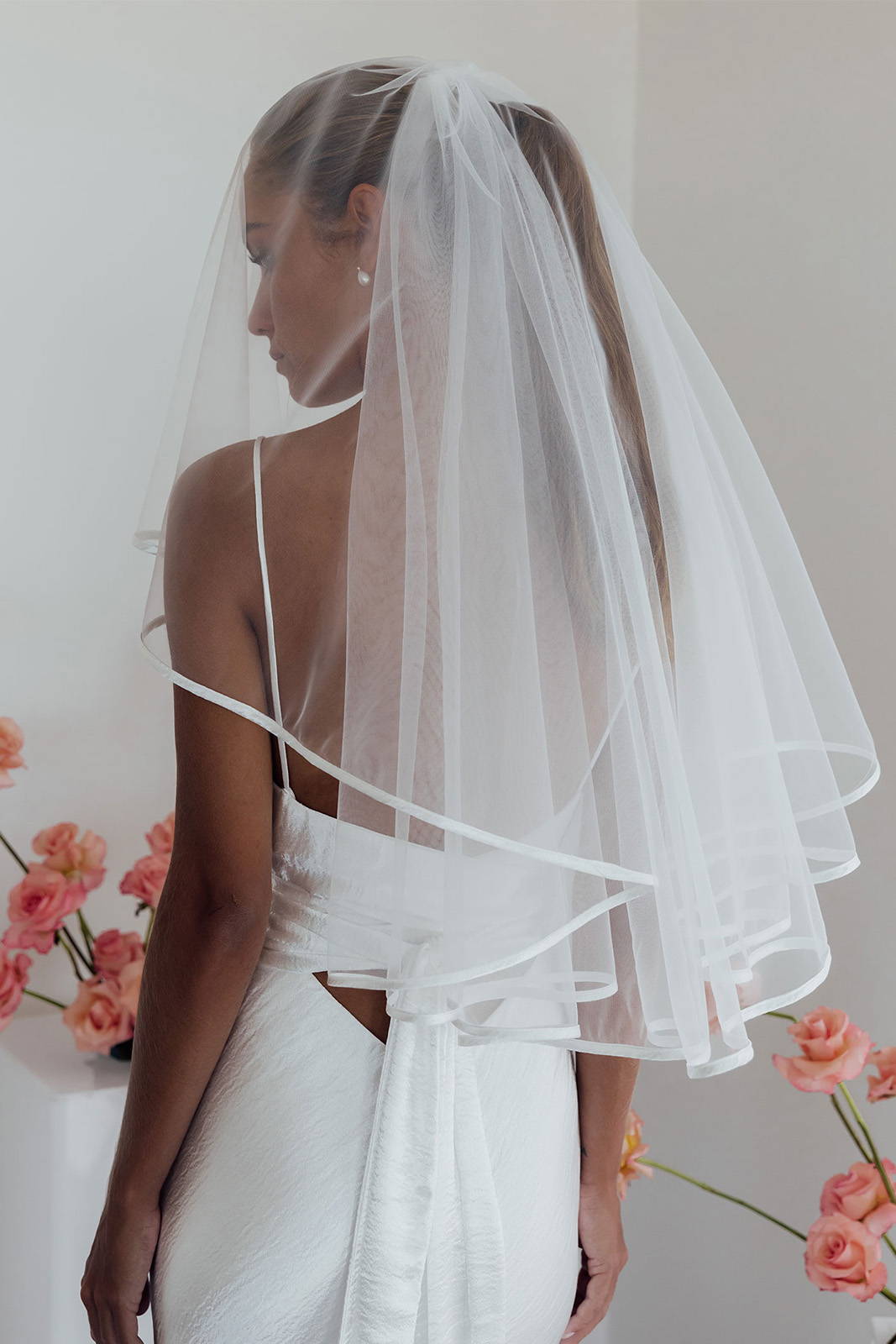 Make A Statement like Hailey Bieber
For a 'wow' moment and a dramatic entrance, opt to make a statement like Hailey Bieber. Her cathedral-length veil extended well beyond the length of her wedding gown; featuring delicate lace detailing around the edges and "til death do us part" in block lettering embroidery.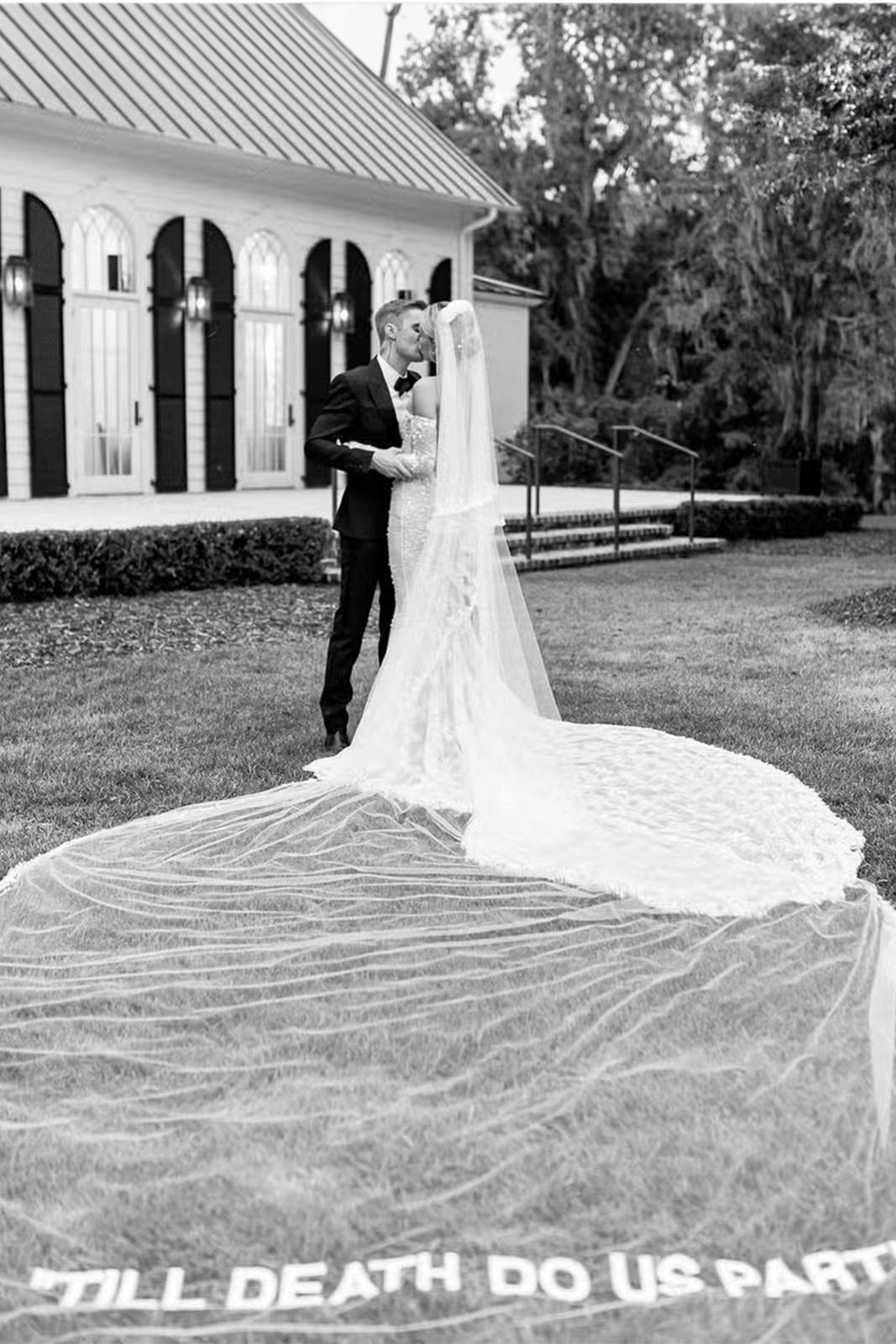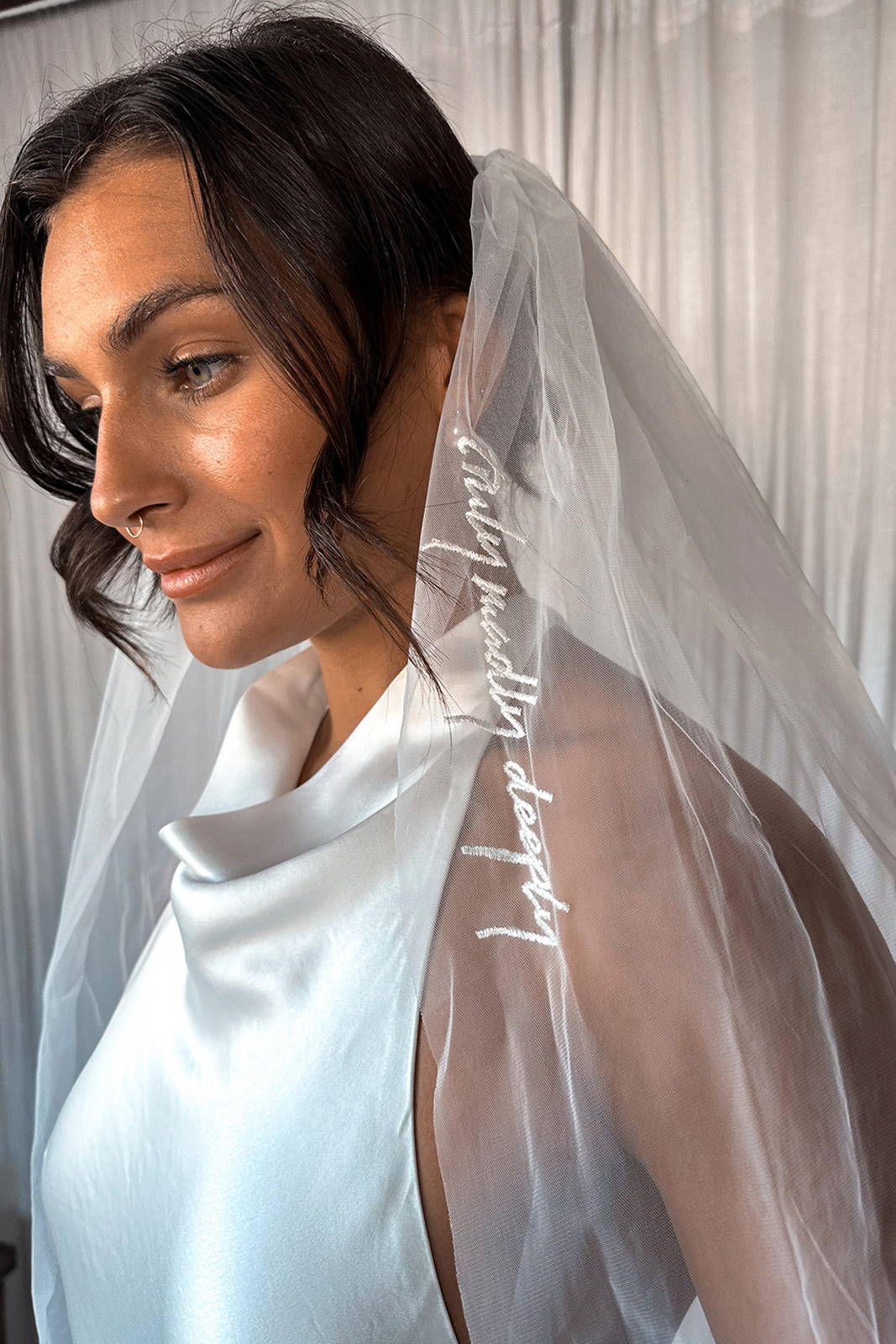 Megan Markle's Traditional Embroidery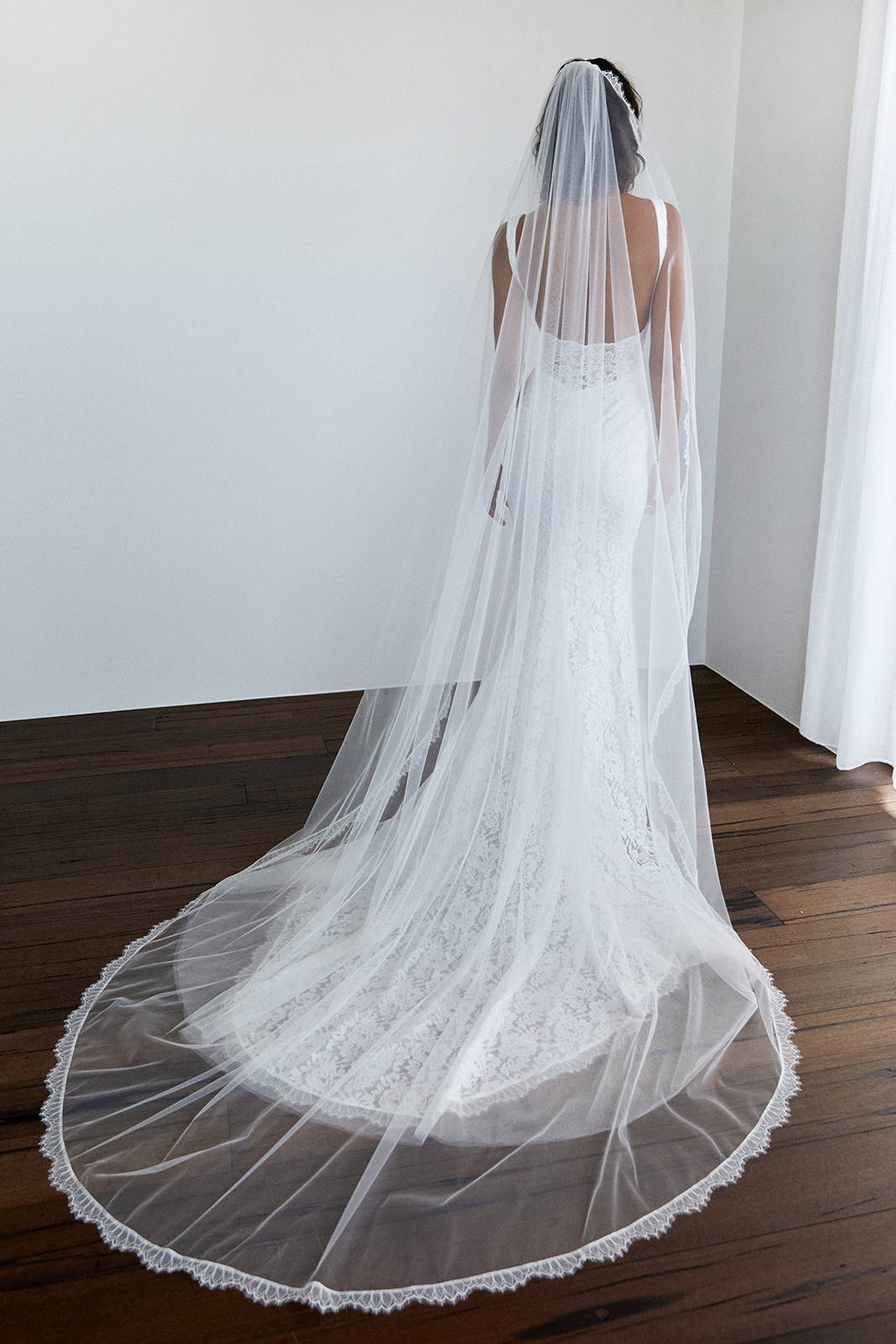 Sofia Richie's Water Droplet Veil
From Chanel's camellias to pearl details, Sofia Richie made sure nothing went unnoticed on her special day. If you are obsessed with a classic, romantic, and chic bridal veil, look no further than her droplet veil.
The model's single-layer tulle veil, adorned with water droplets, has served as a great inspiration for many brides-to-be.
Get the look with the Pearly Long Veil, a captivating addition to our GRACE collection. This long veil gracefully drapes over your gown, adorned with pearls that create a captivating illusion of floating drops. The Pearly veil is a versatile choice that complements various dress styles, adding a touch of elegance and depth to your gown's simplicity.
You could also make your wedding day truly unforgettable by adding a touch of sparkles to your bridal look. Shimmy Veil draws inspiration from a trail of glitter, crafted to never be forgotten.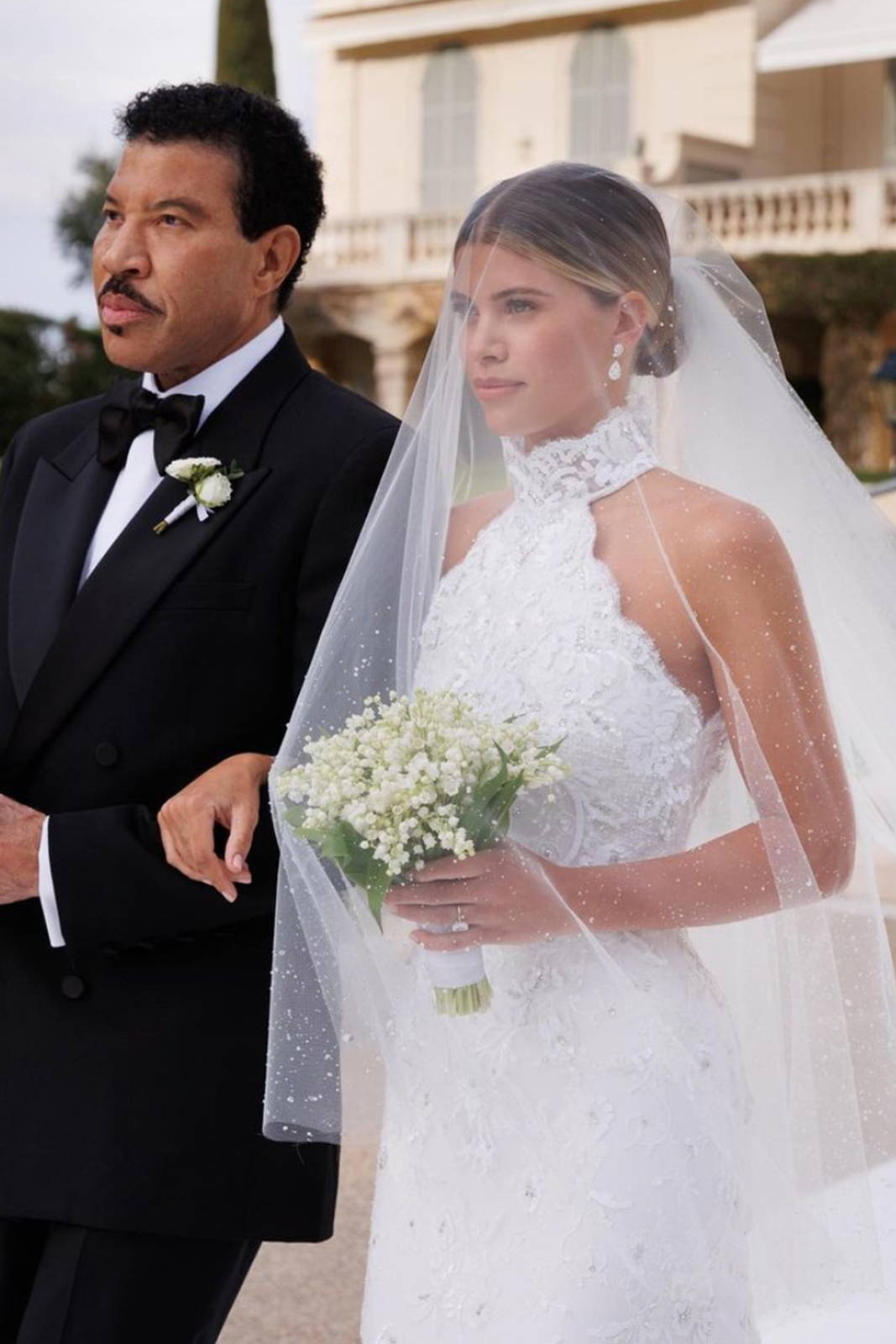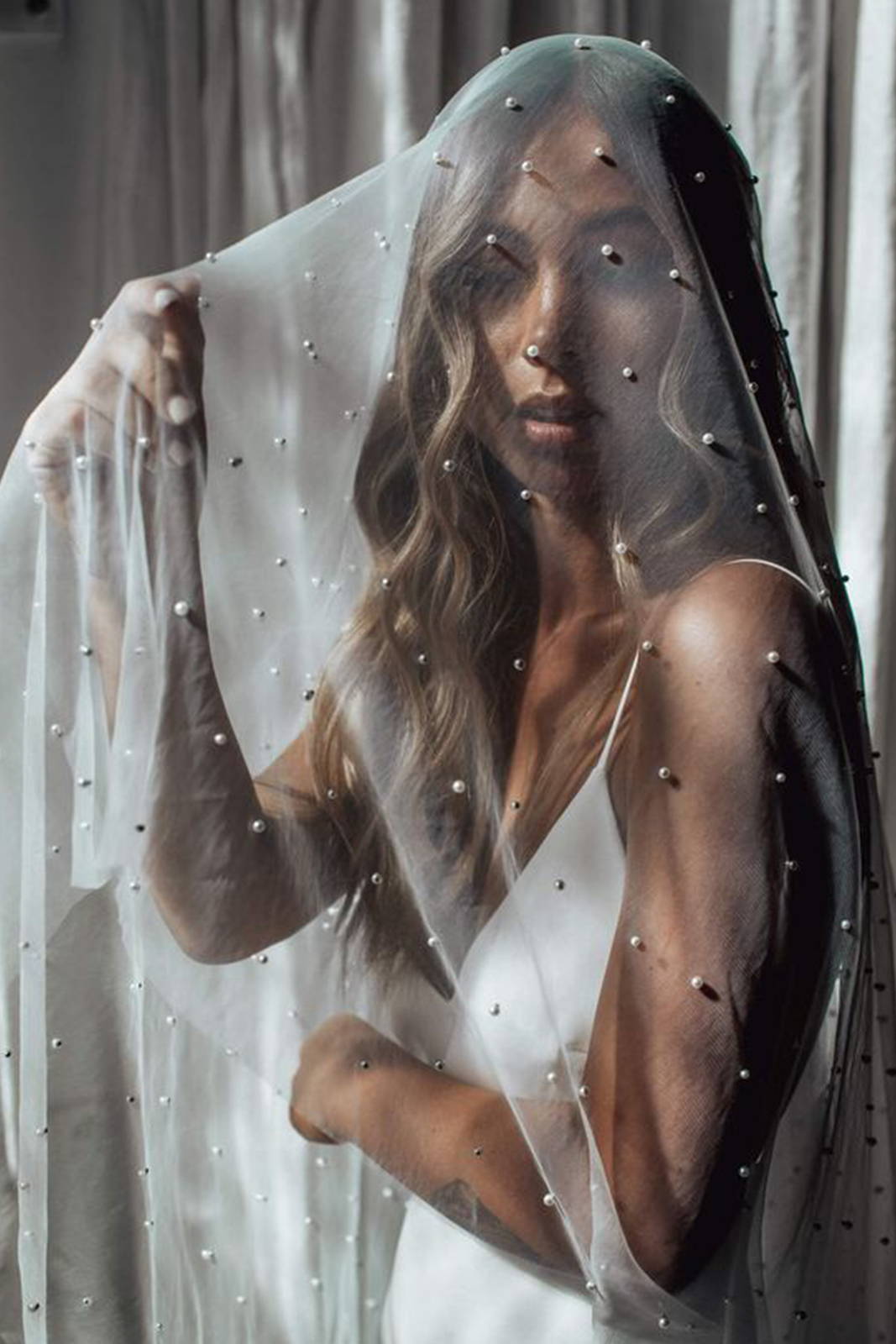 Embracing Your Personal Veil Choice
When choosing your veil, consider the style of your dress, your hairstyle and the overall theme of your wedding. Additionally, consult a bridal specialist or hairstylist to ensure the veil complements your look and stays in place throughout the celebration.
If you are unsure about the veil, it is okay to wait until you have your wedding dress. Just make sure to avoid leaving this decision until the last minute to minimise unnecessary stress.