Alex & Kathy in the Aura Gown
Kathy and Alex tied the knot at the Estate in Trentham Victoria. An original c1902 three bedroom federation house set amongst the most beautiful gardens, in the heart of Trentham. Inspired by Scandinavian interiors, fresh white walls, dark floors and airy rooms, complemented by natural wood furniture, a mix of old and new curated collections from European flea markets, to local country finds.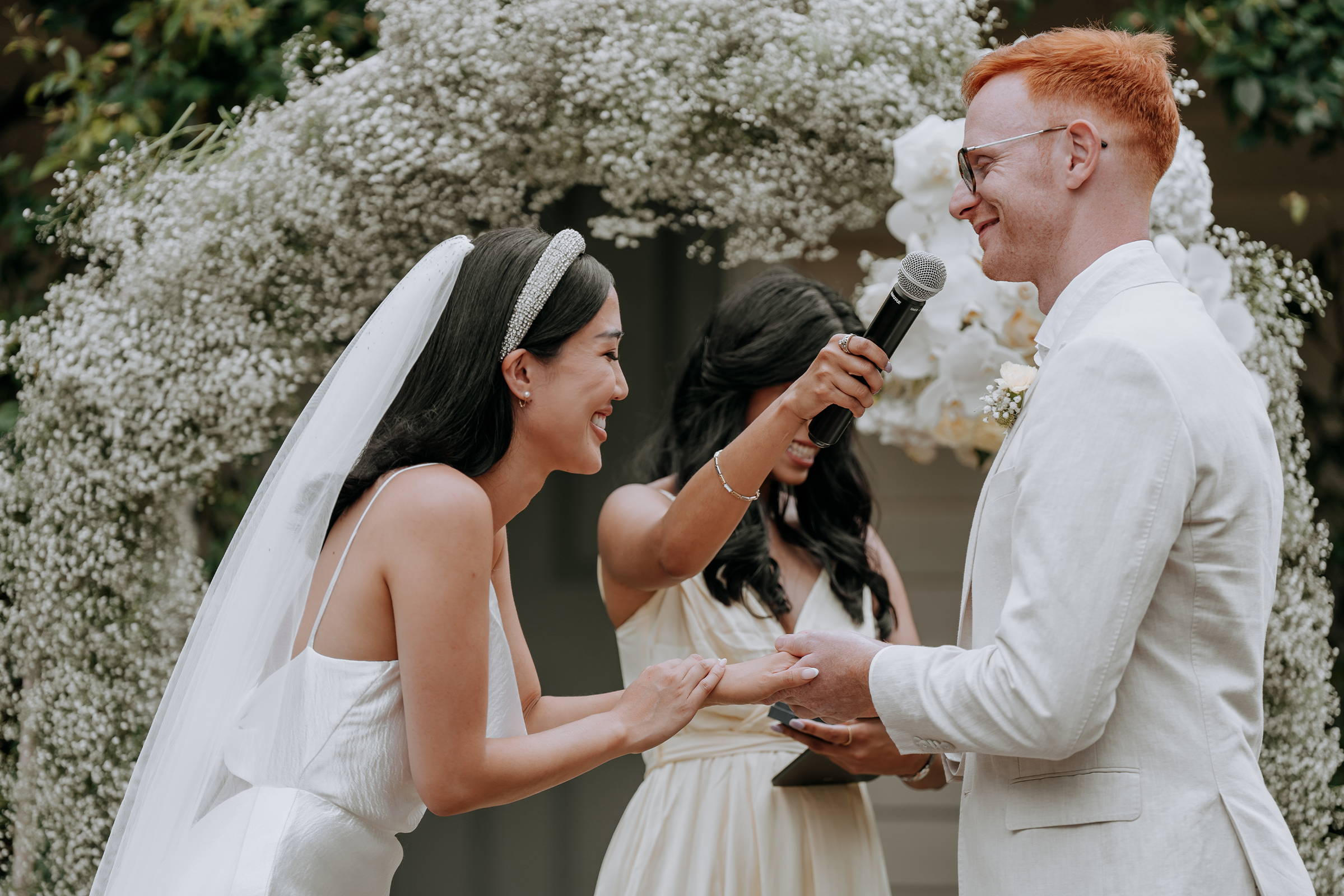 What is a GRACE woman to you?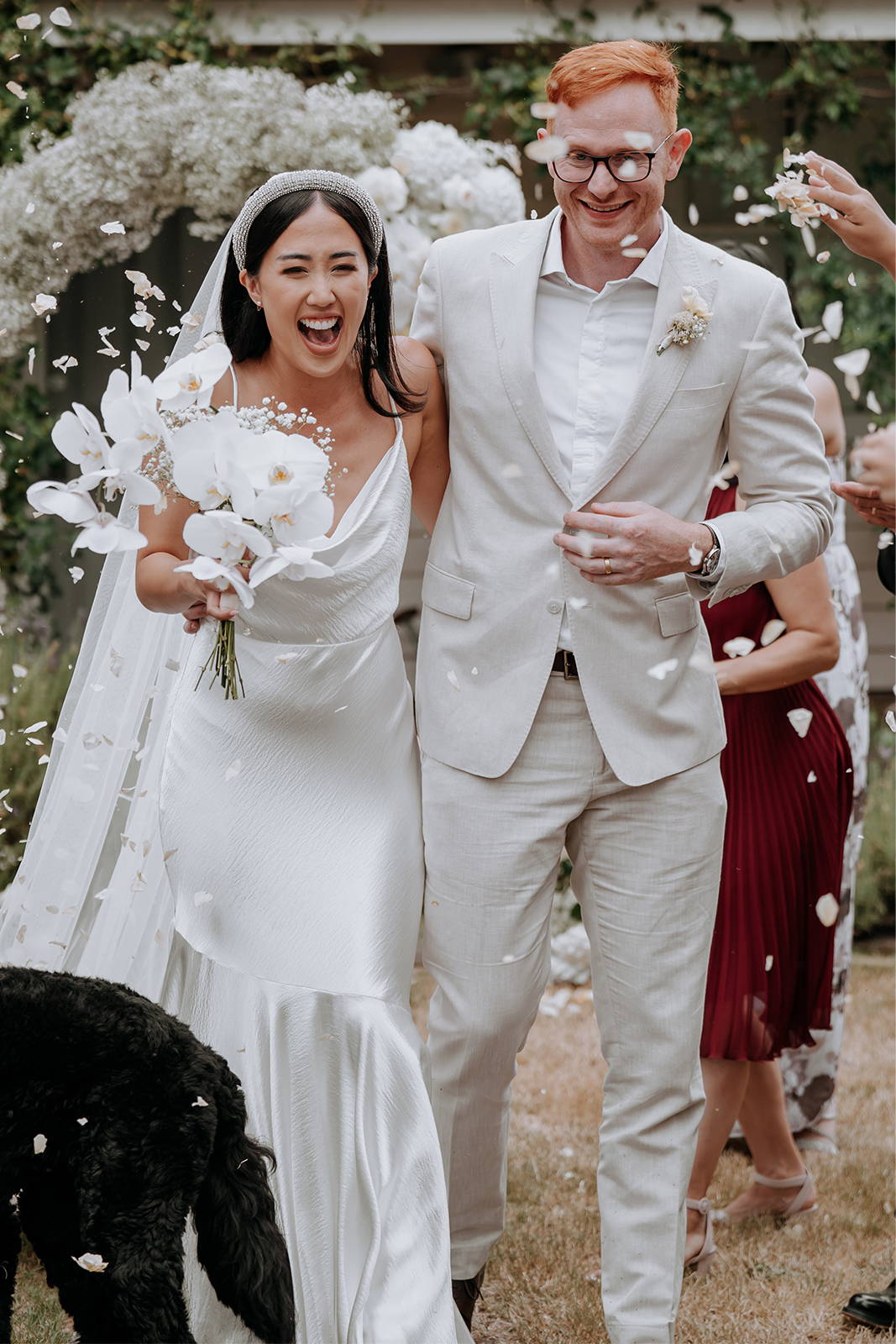 Which GRACE dress did you wear and how did you know it was 'The One'?
Aura - It made me feel like me with confidence, chicness and comfort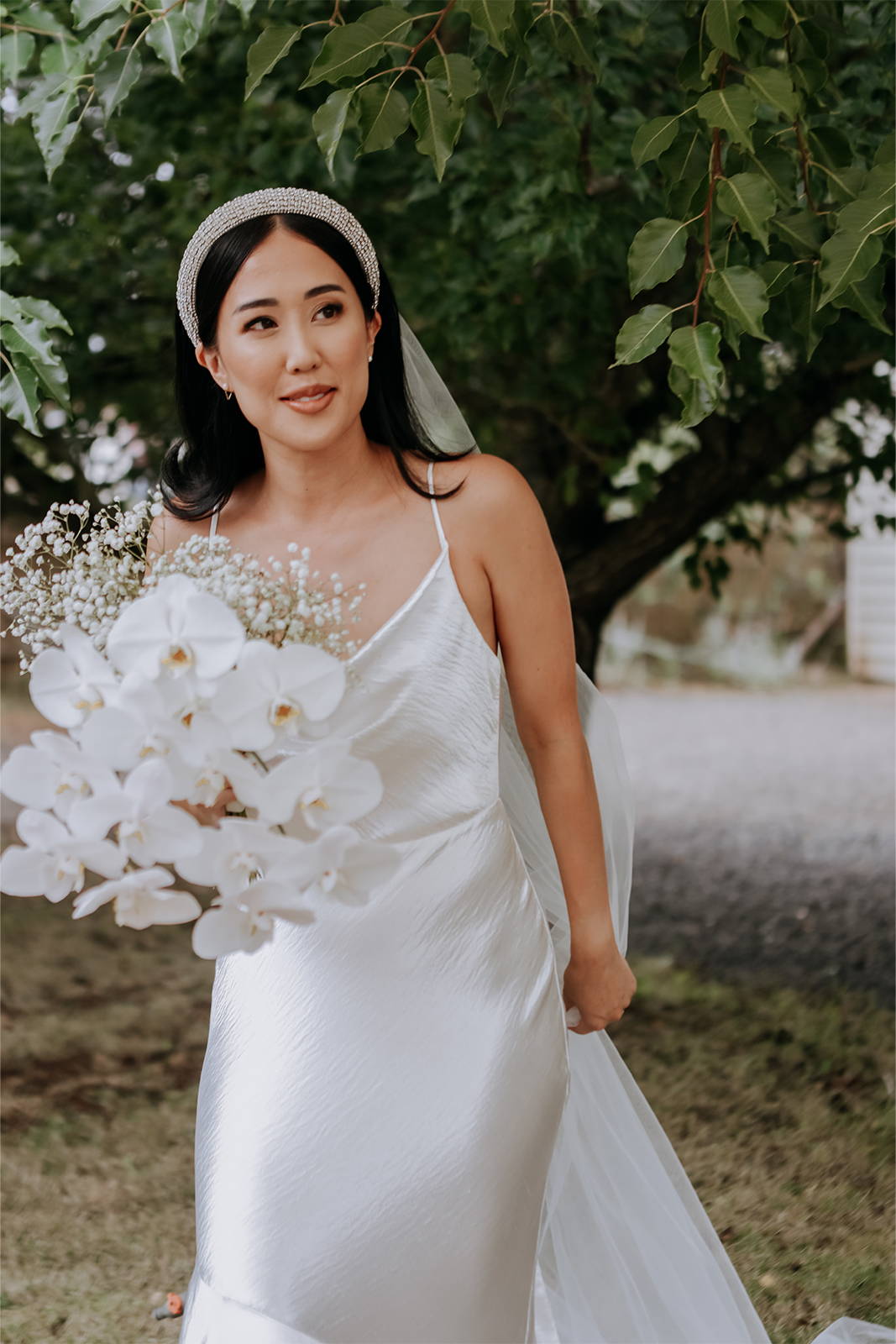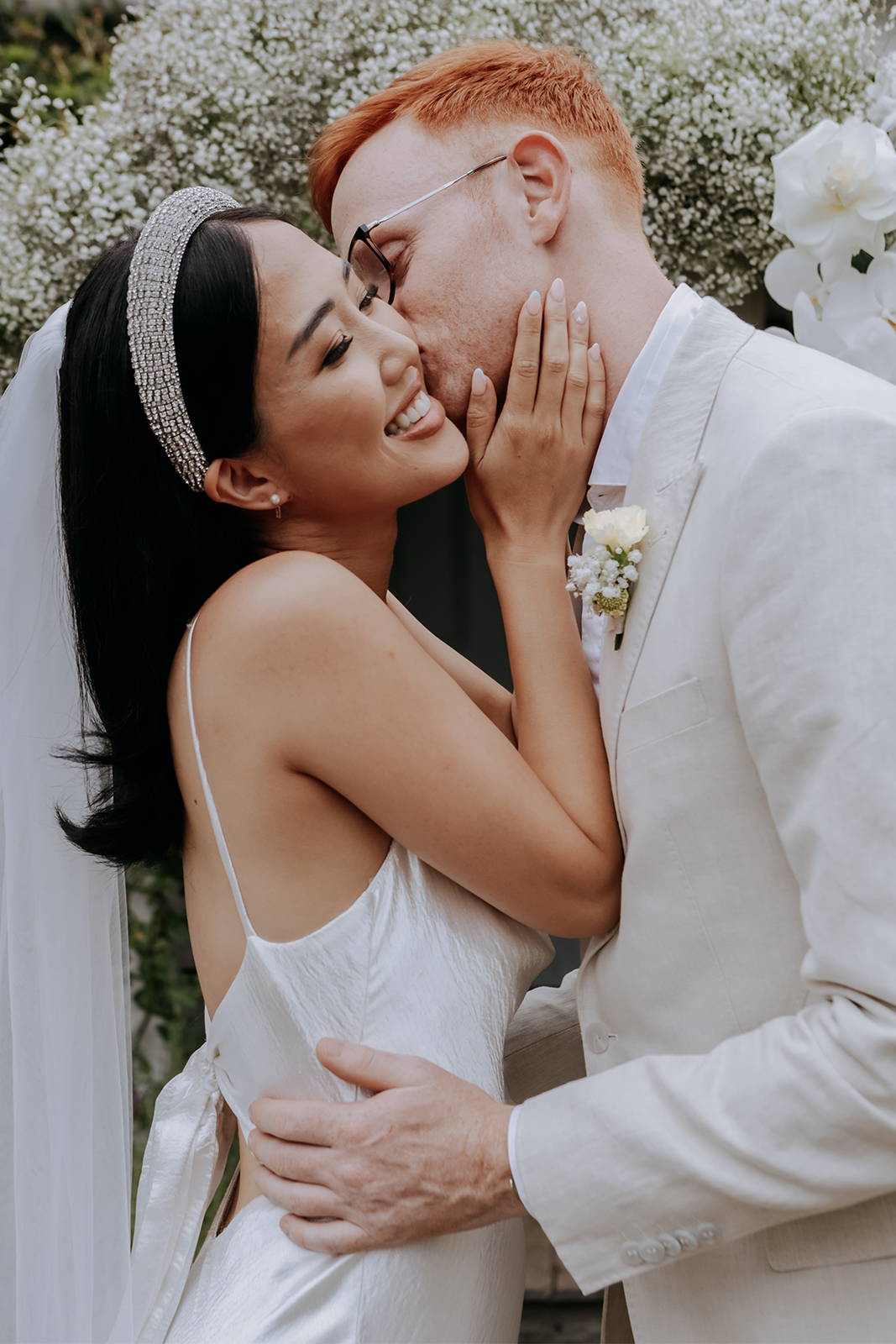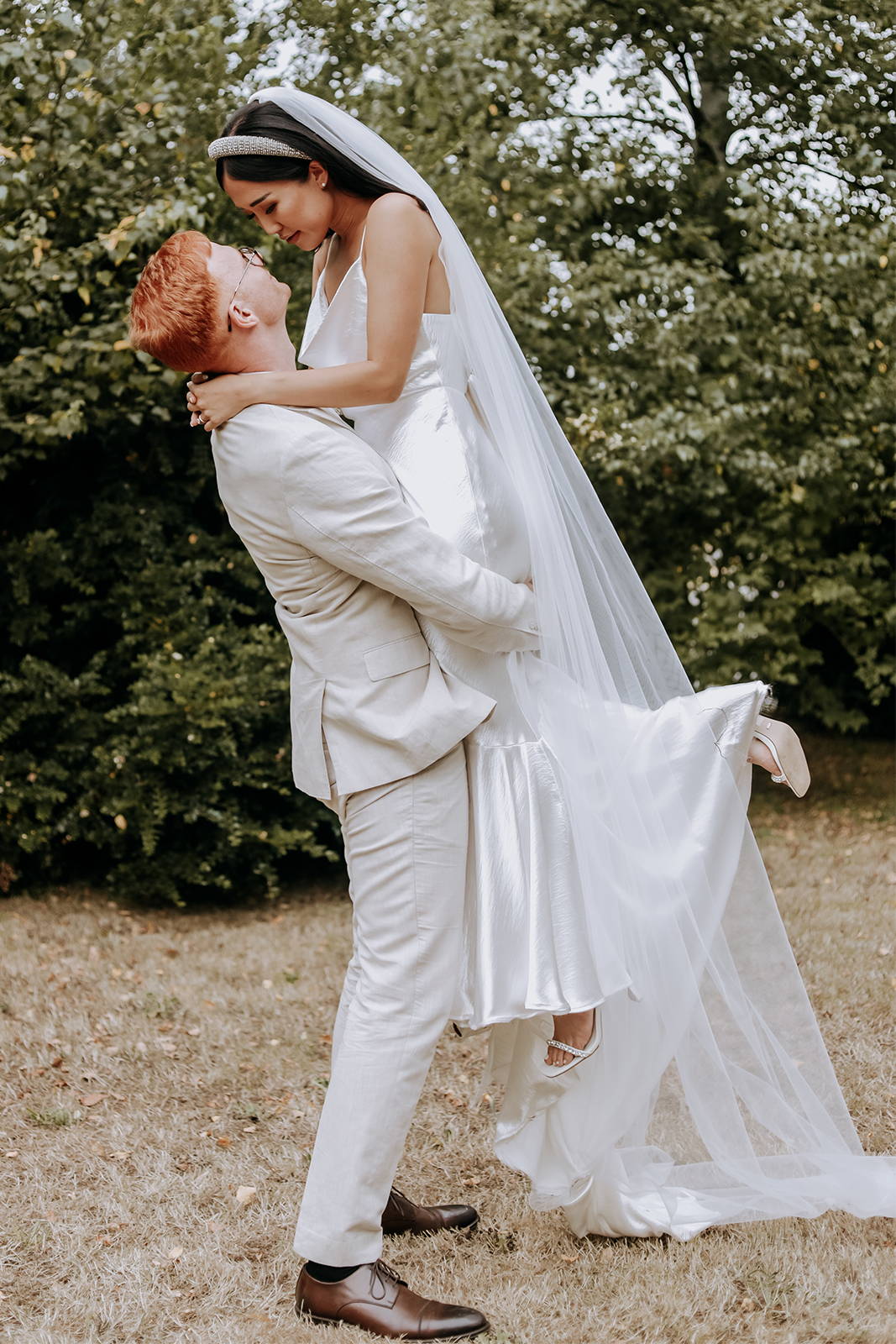 Tell us about your experience when you found your dress.
Did you buy your wedding dress online or visit one of our Showrooms?
I went to the showroom (a handful of times) in South Melbourne, Australia - with all the lovely ladies being so helpful with all my questions and nerves.
What was your first date?
Alex took me to Cape Schanck (or as we would call it Cape Snacks) for a beach walk and picnic (filled with plenty of snacks to win me over).
.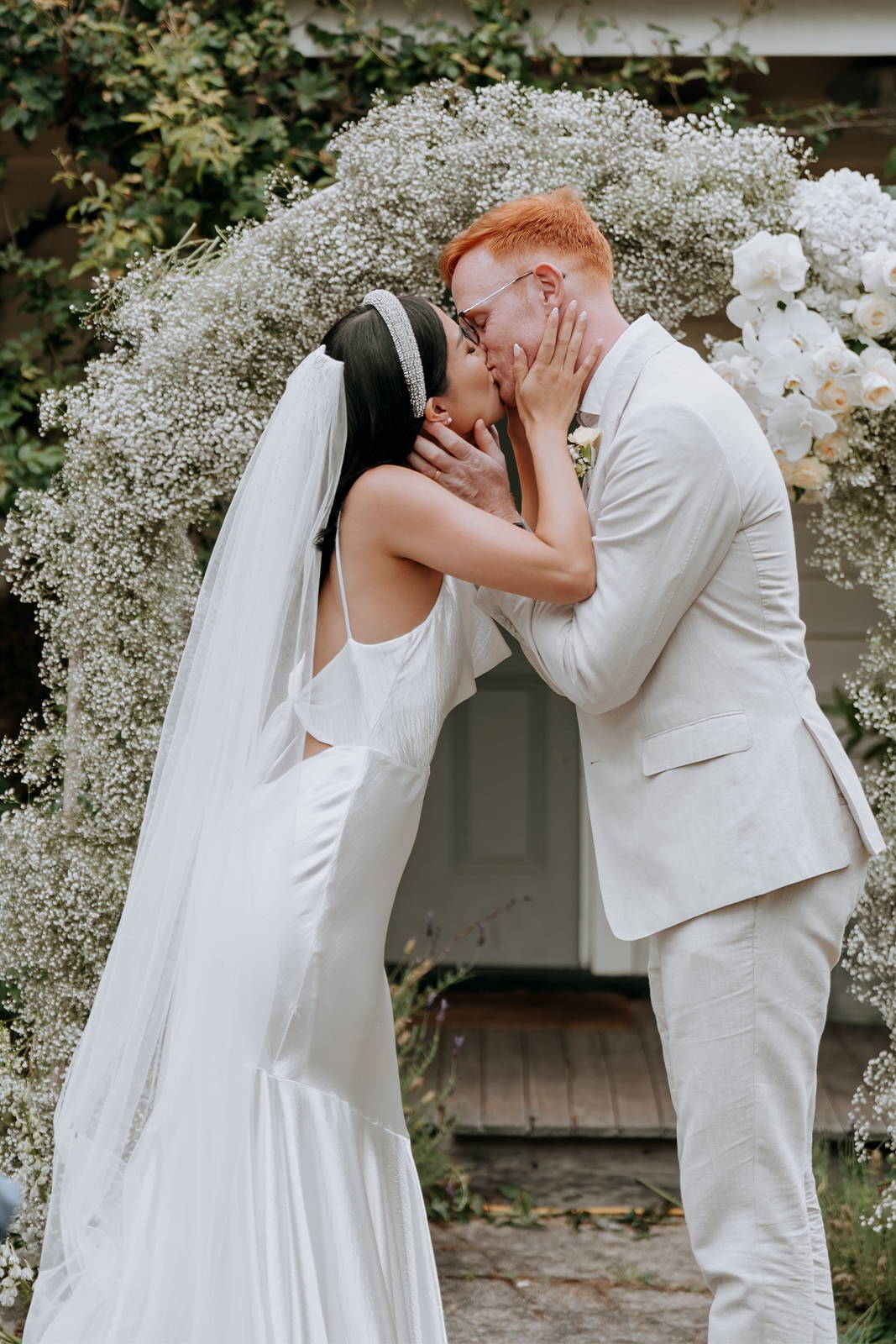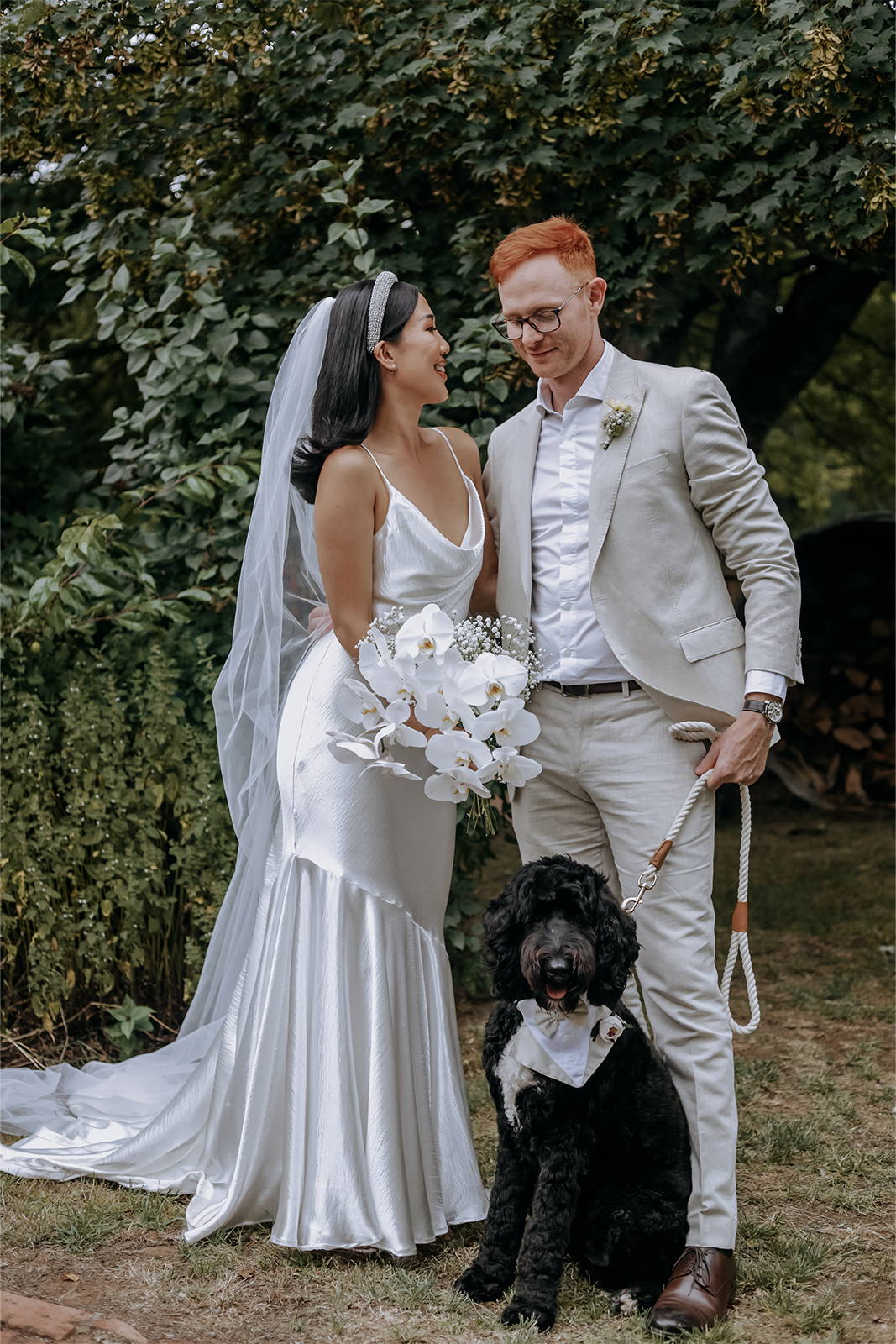 DIY the whole entire wedding style and plan, table decorations, all the wedding signage, menus, lawn games, crossword puzzles, Lychee & Soda and Gingerbeer and Mint mocktails.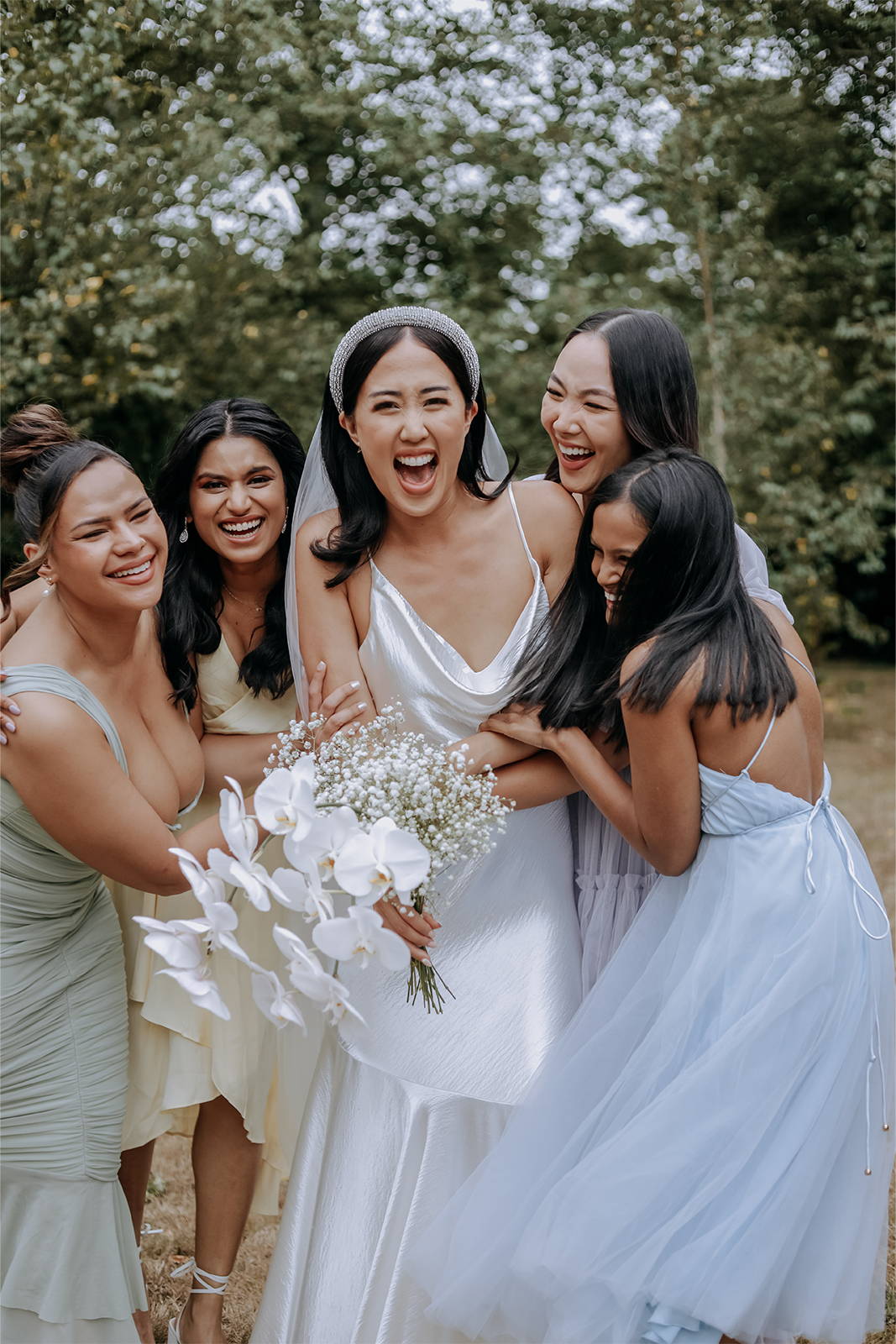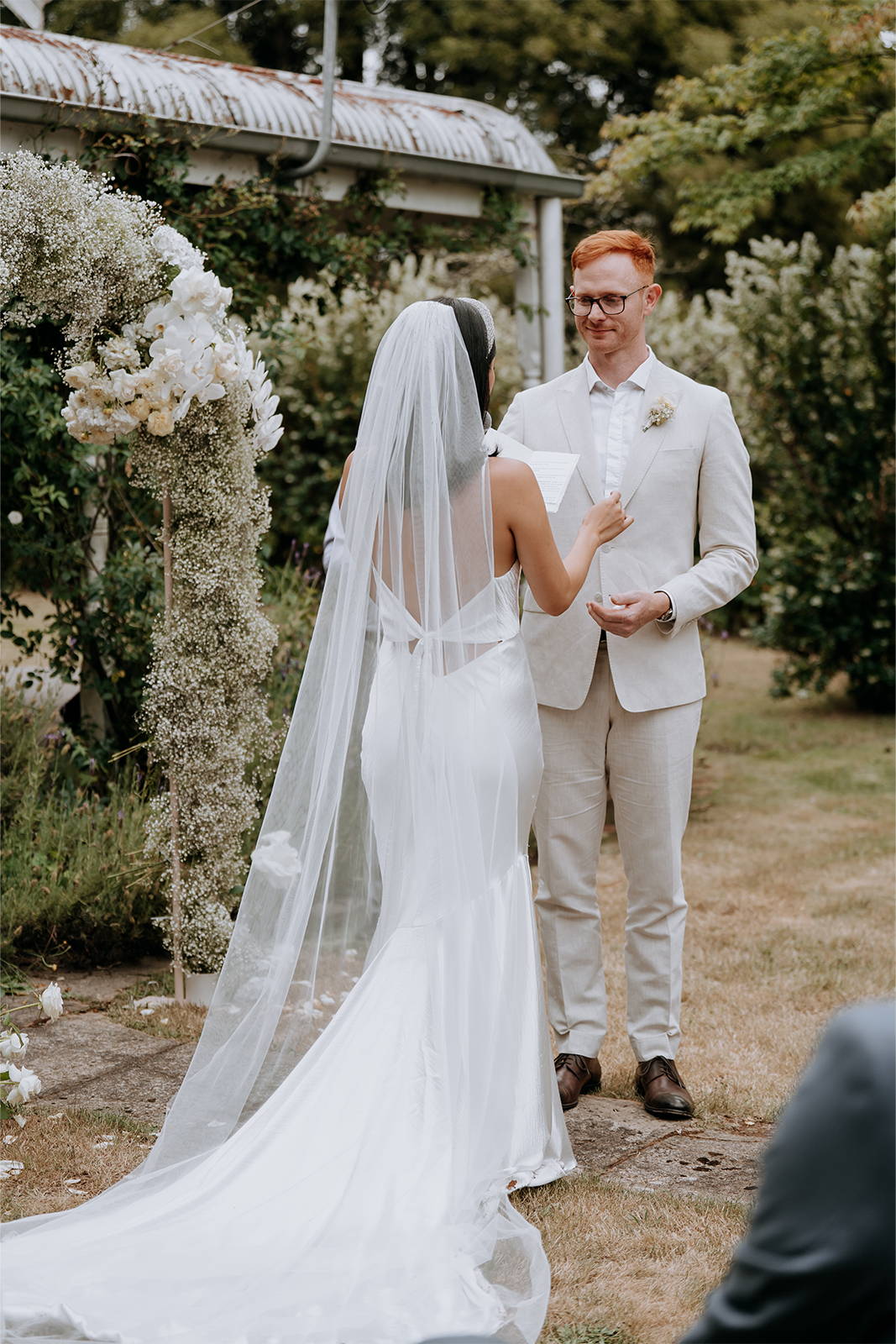 Where did you get married?
Tell us about the location & the style of your wedding.
The Estate in Trentham Victoria. Lynda's fairytale cottage-style home with the most intimate barn.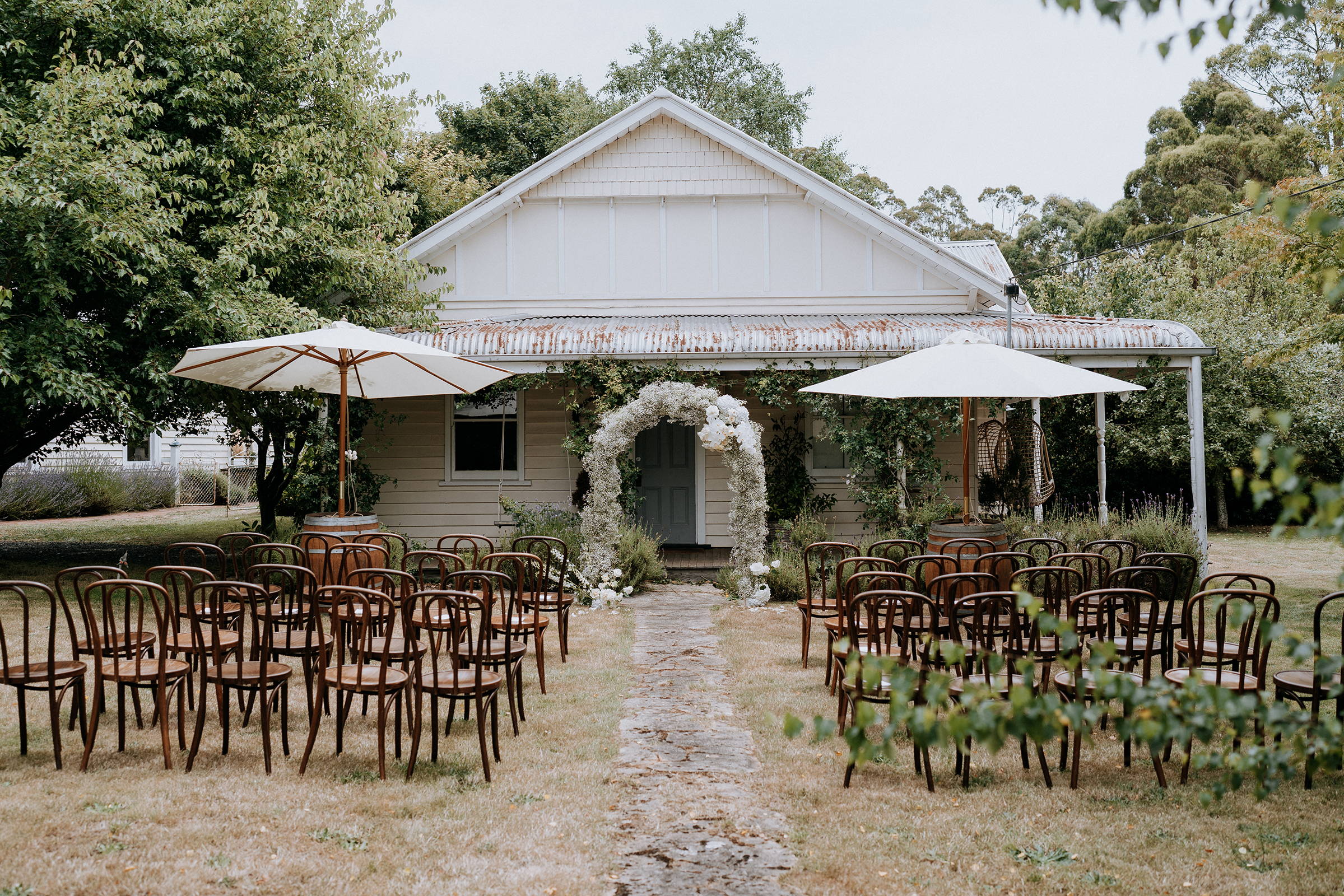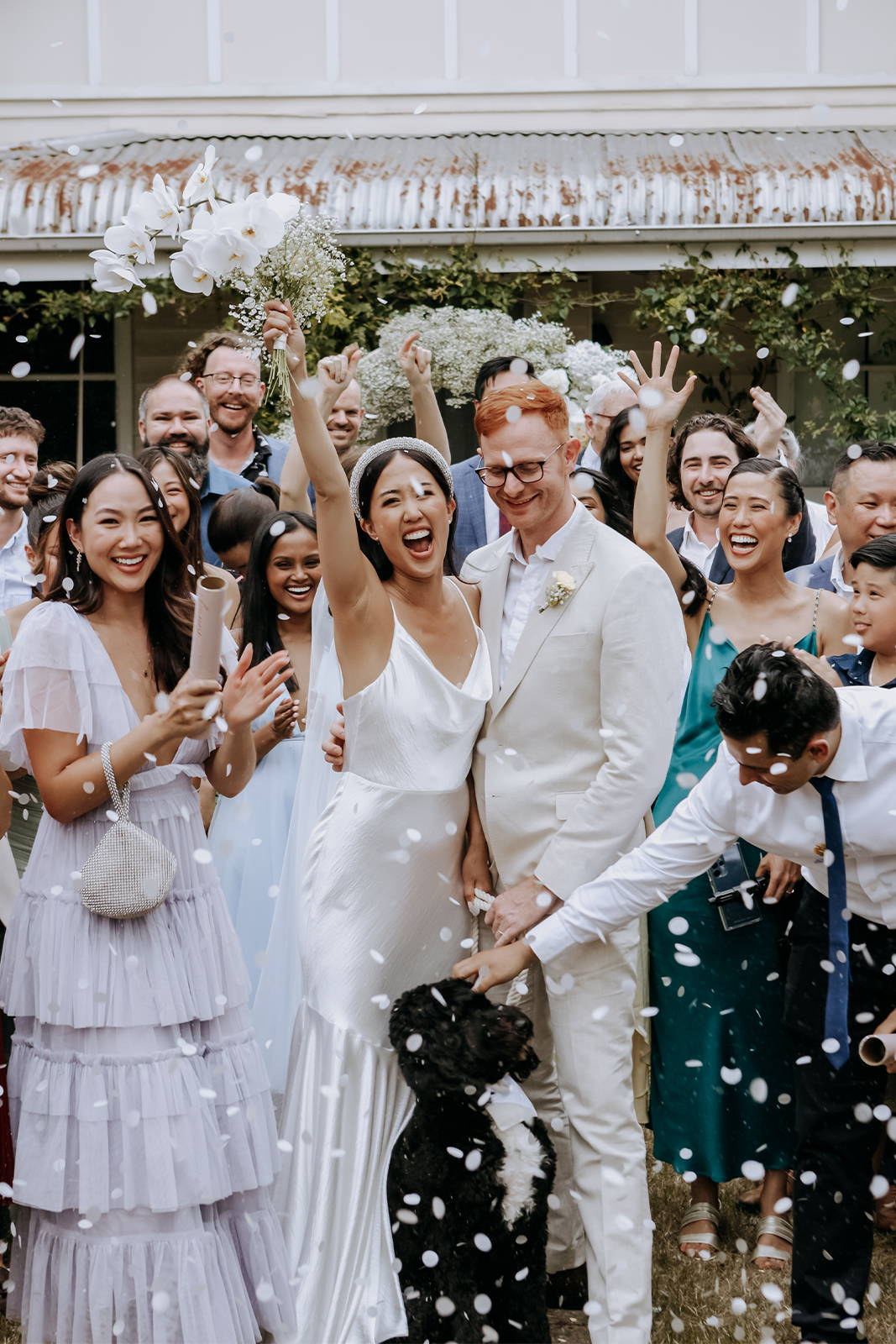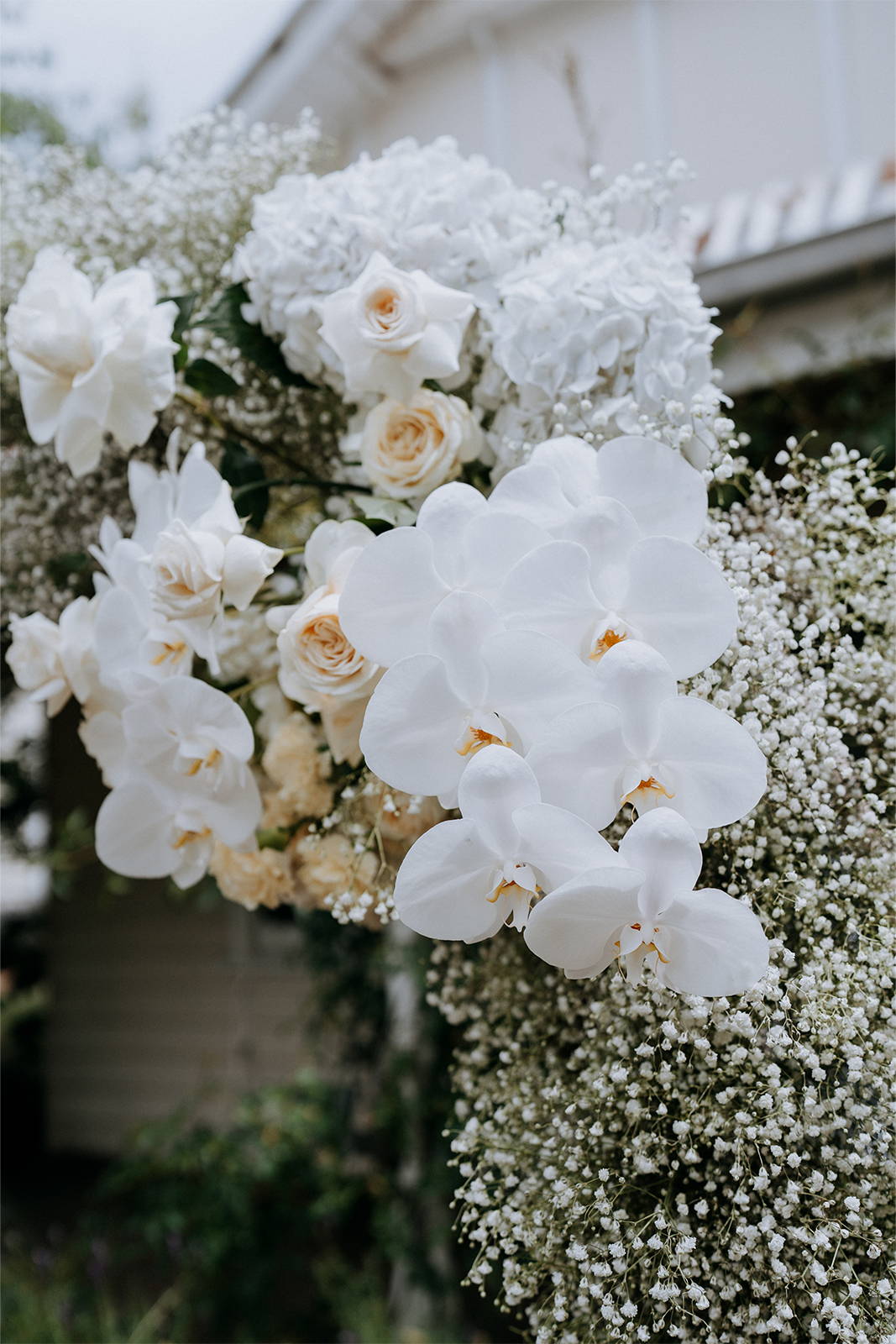 The funniest moment on the day or something that surprised you?

Alex's faux first look with one of our good mates in a $50 Salvo's wedding dress (obviously not as amazing as my Grace gown).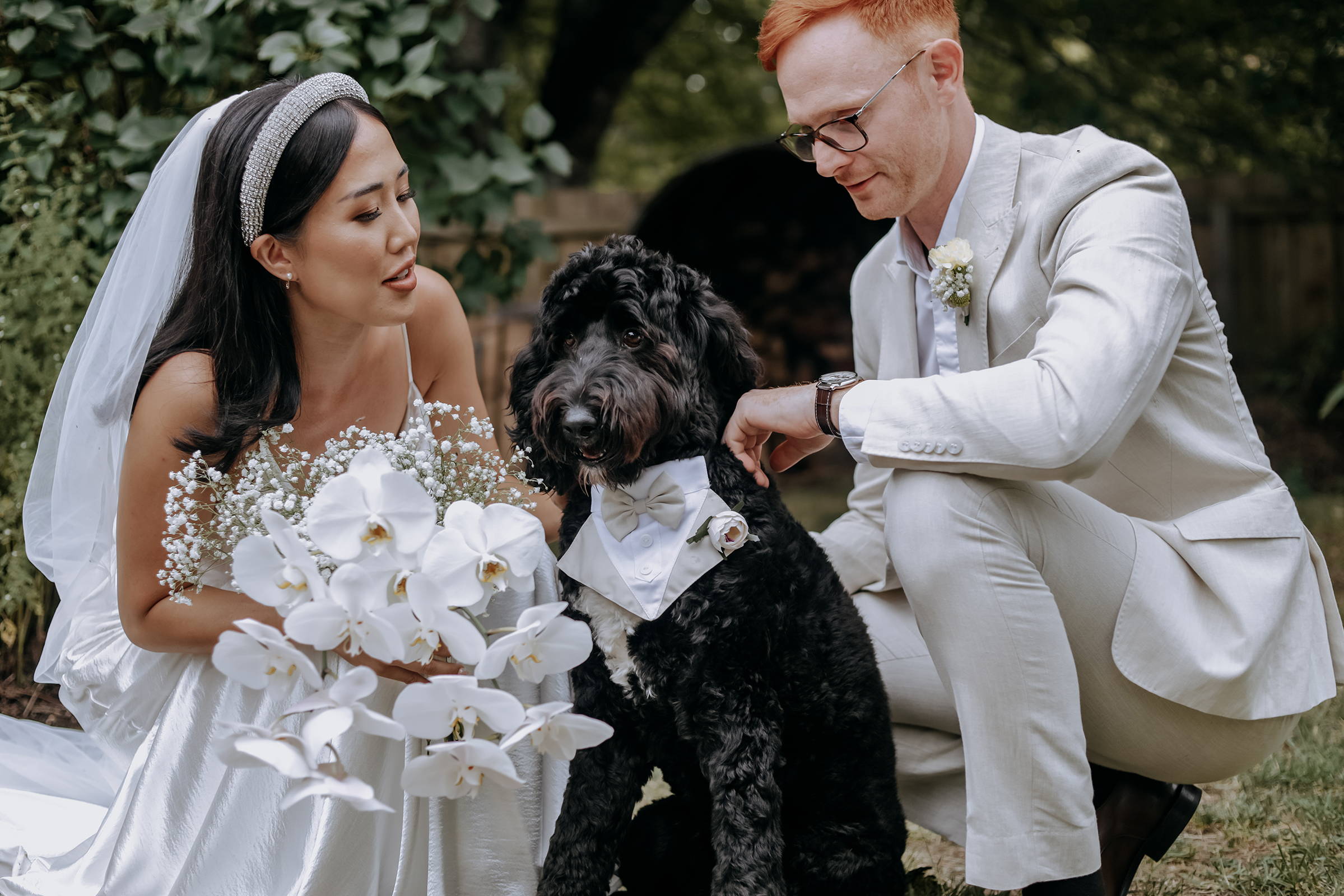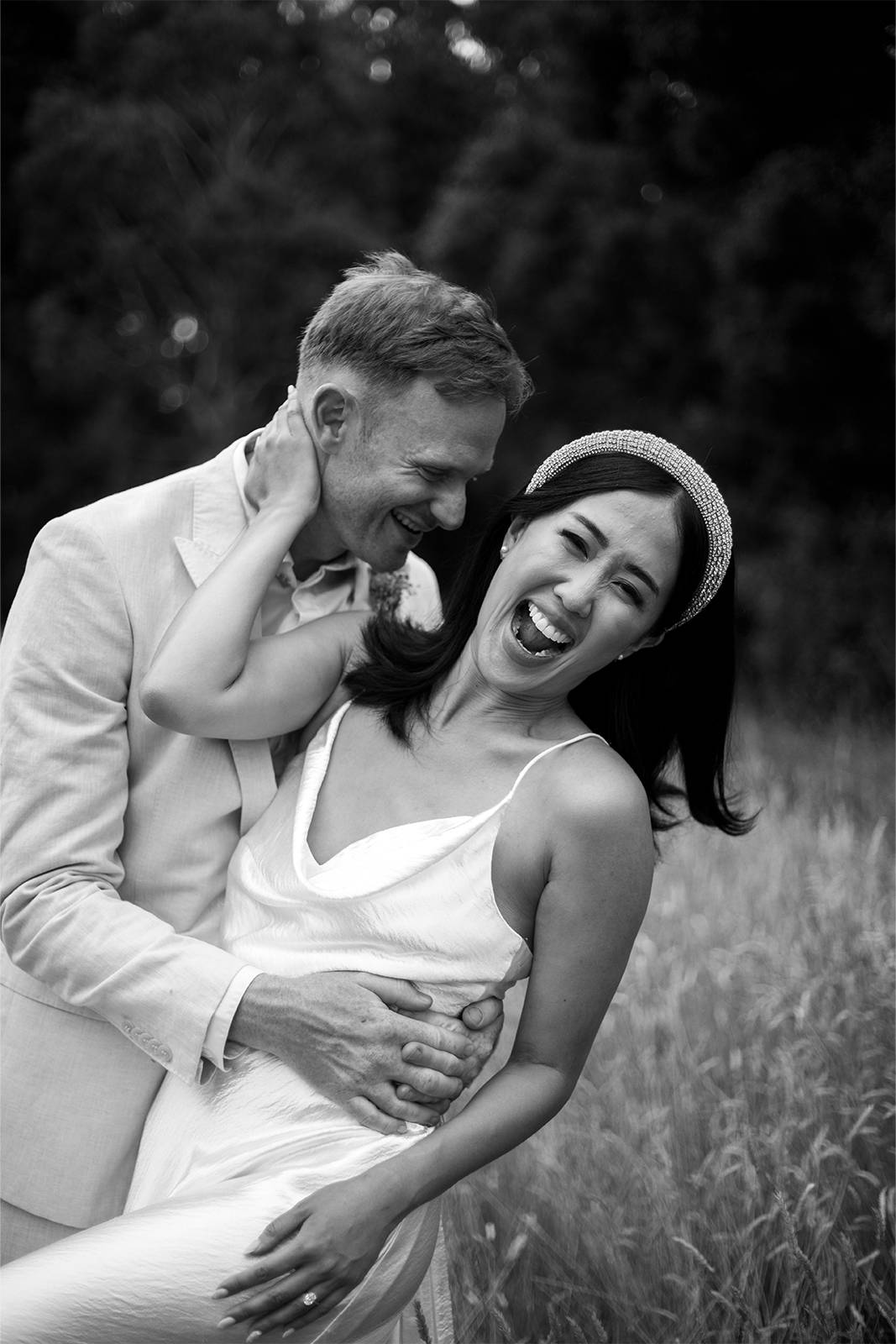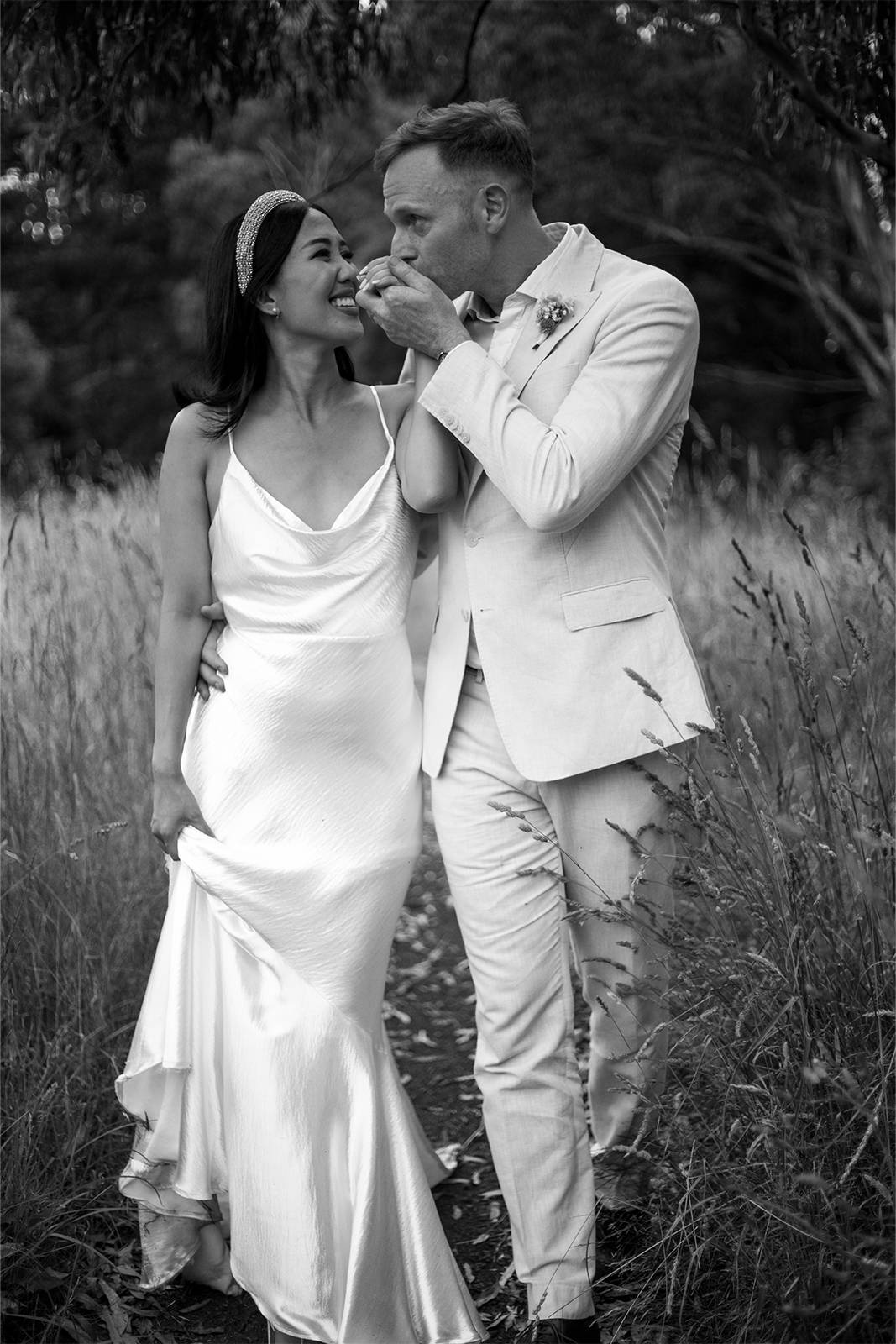 ---
Any last advice or words of wisdom that you can share?
Pick a word with your significant other that will prompt you to stop, breathe and look around in that moment - and be so grateful of the people who are there to celebrate your special day. As time will fly and it is so easy to get lost in the chaos. Our word was 'Grapefruit' and we did this throughout the whole wedding weekend not just the wedding day. Even included it in my thank you speech!
---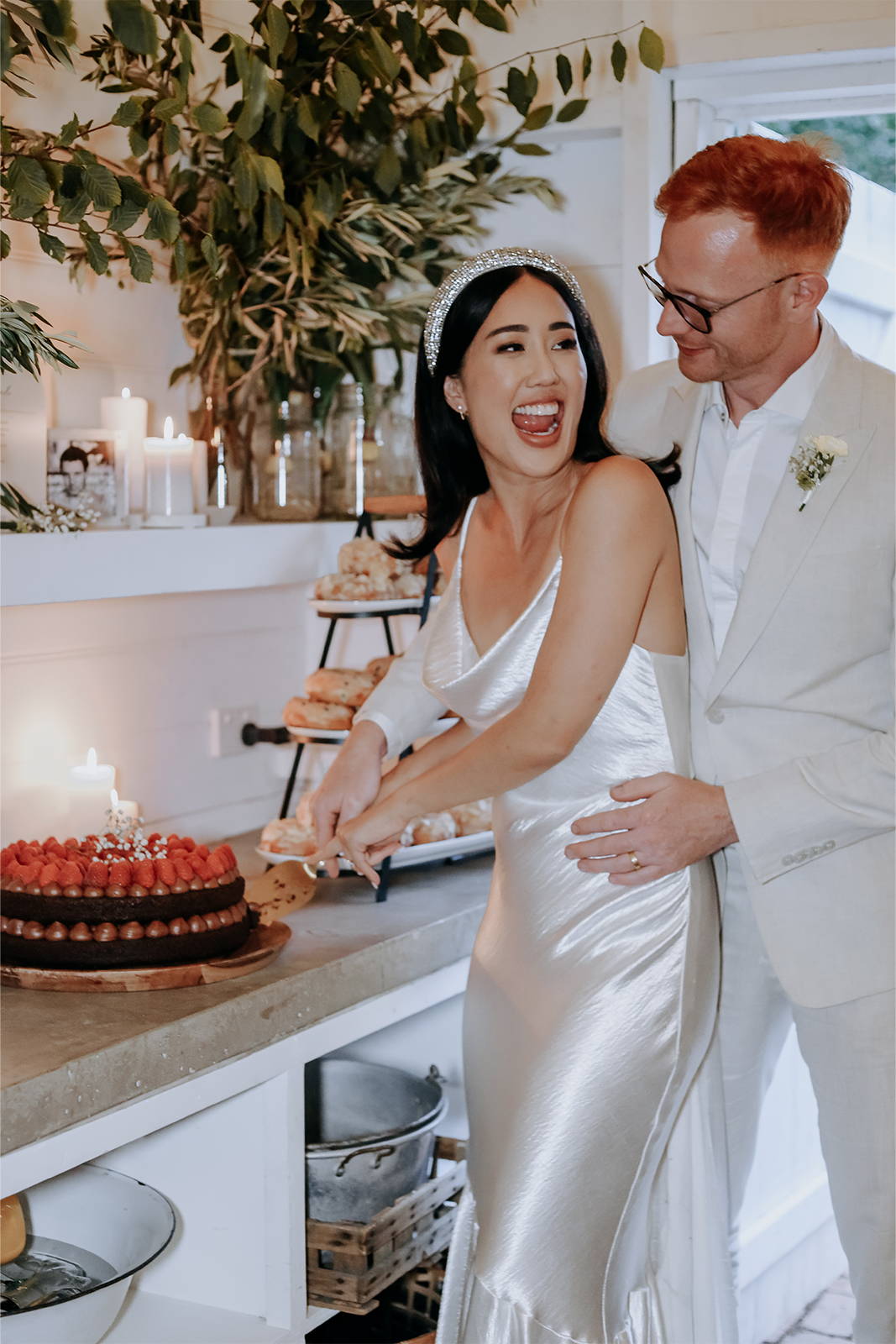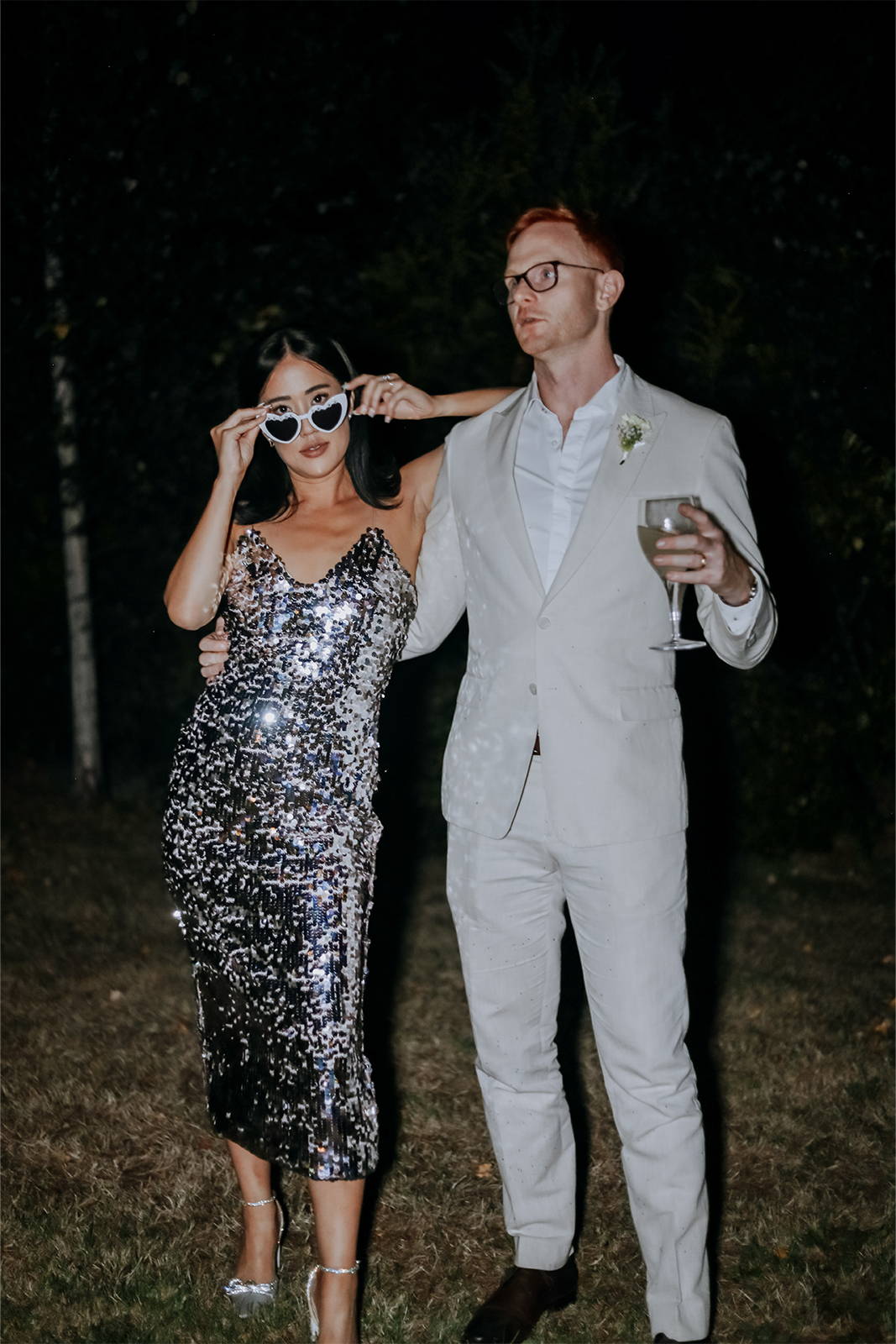 Groom's outfit: Calibre
WEDDING PLANNER: ME!