Angus & Jess in the Summer Gown
Styled ever-so angelically in Summer, #GRACEBride Jess and new hubby Angus wedded amongst their closest friends at Howard Smith Wharves in Brisbane, Australia.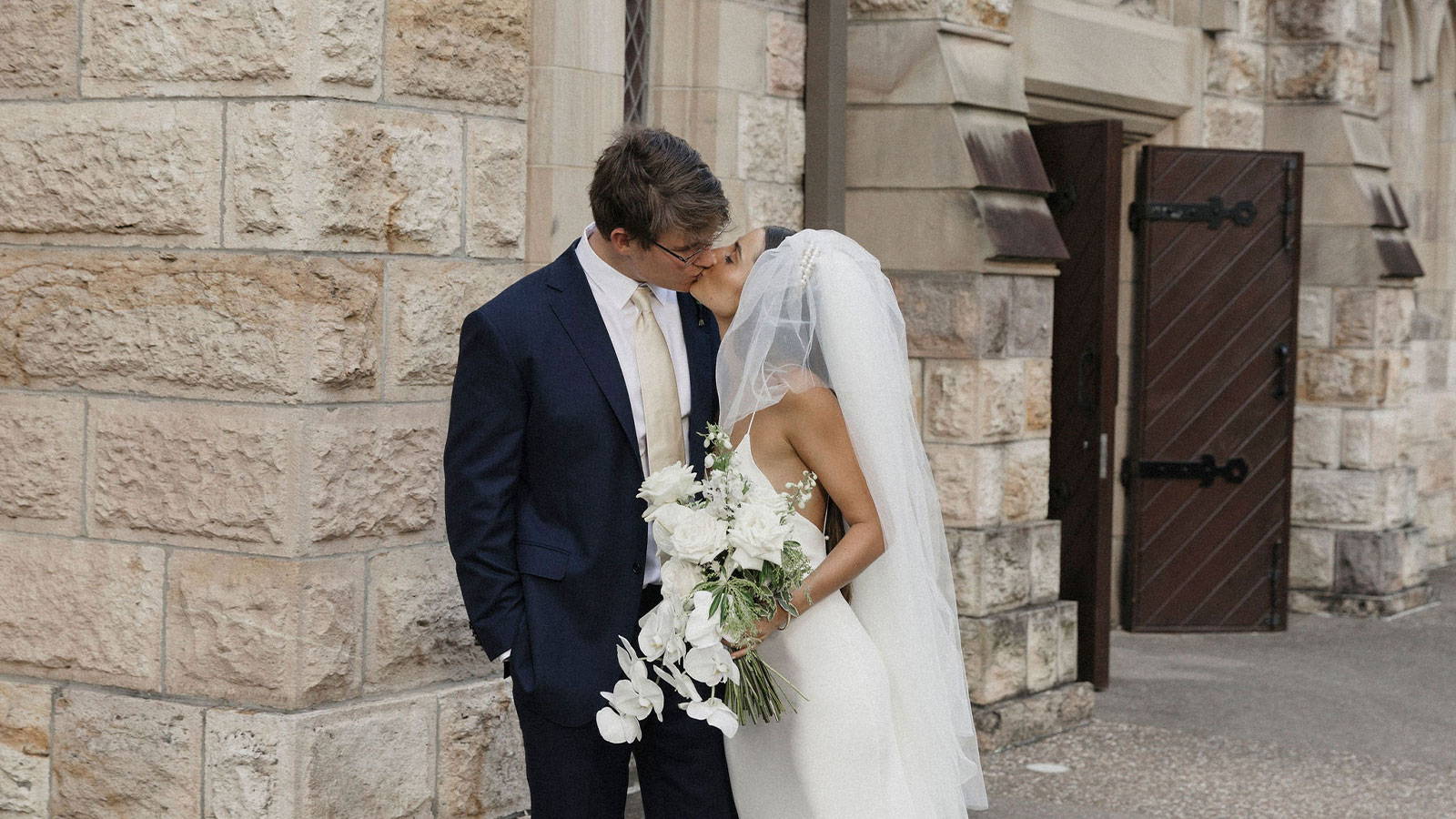 What is a GRACE woman to you?
A woman who prioritises how she feels, rather than how she looks. If you feel beautiful in what you're wearing, nothing else matters!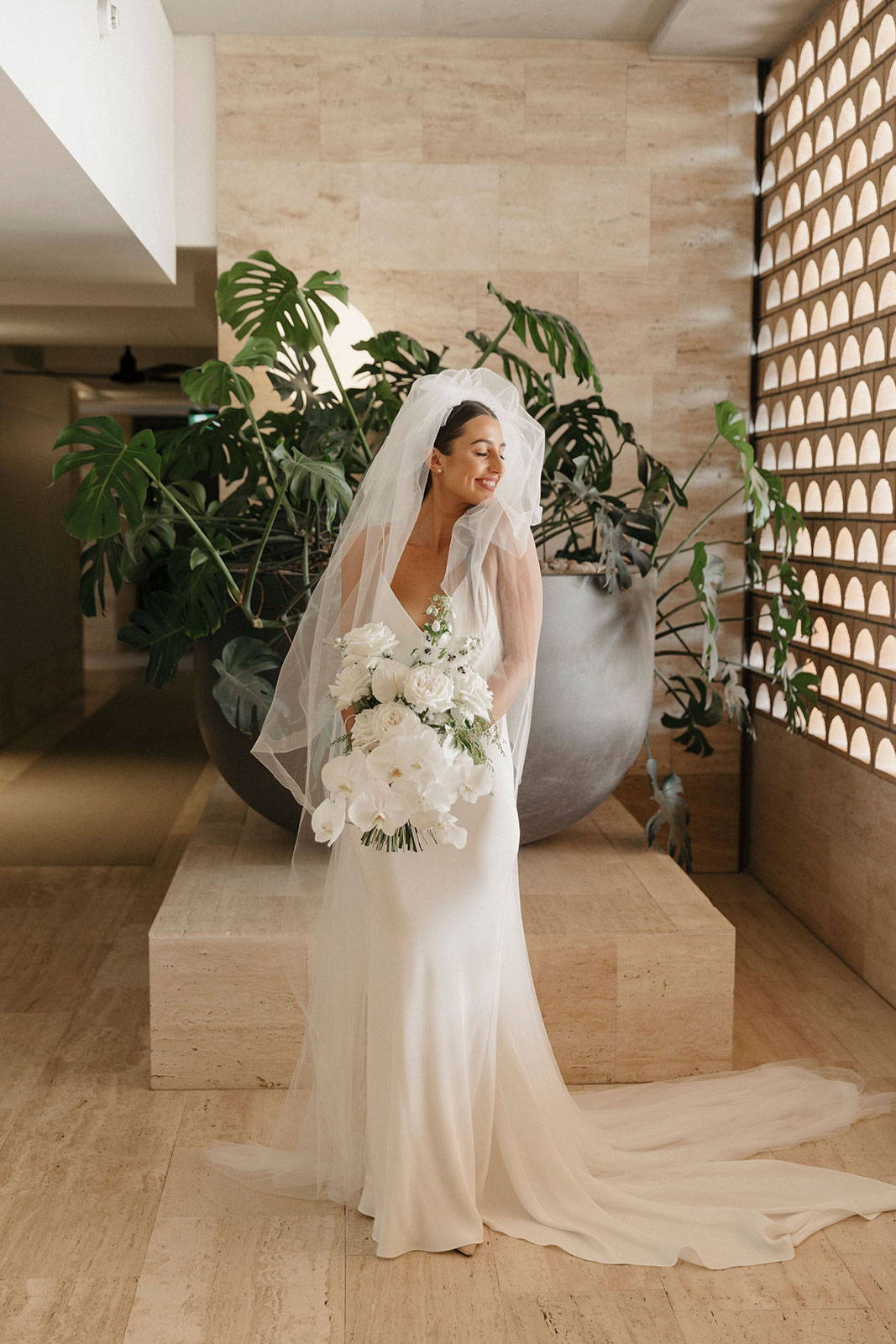 Which dress did you wear and how did you know it was 'The One'?
I chose the Summer Gown. As soon as I put it on it felt very me. I struggled with a lot of wedding dresses because I felt so foreign in them! I'm used to moving around in active wear and barefoot, so big white gowns were a little intimidating. This dress made me feel so special yet completely comfortable and myself.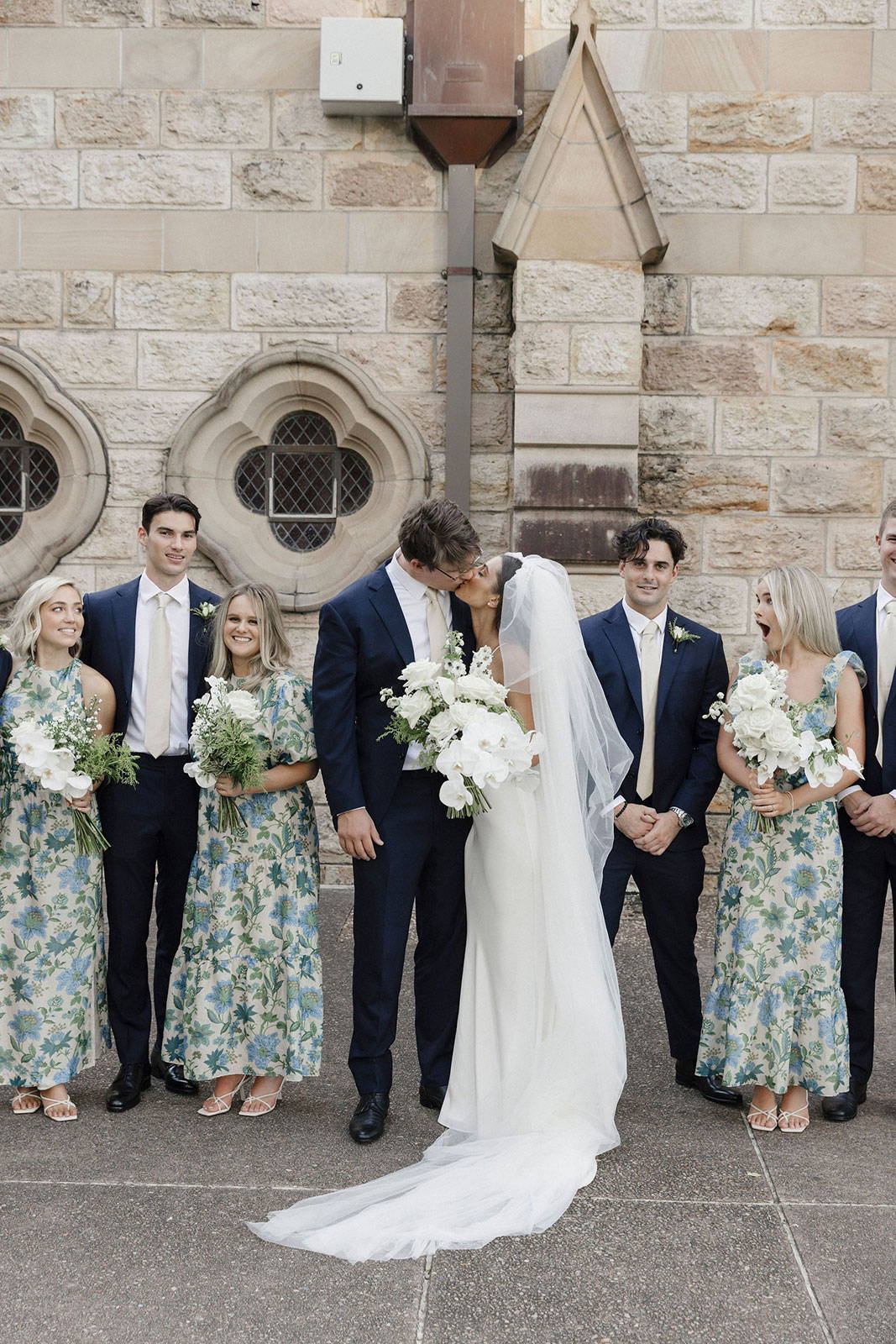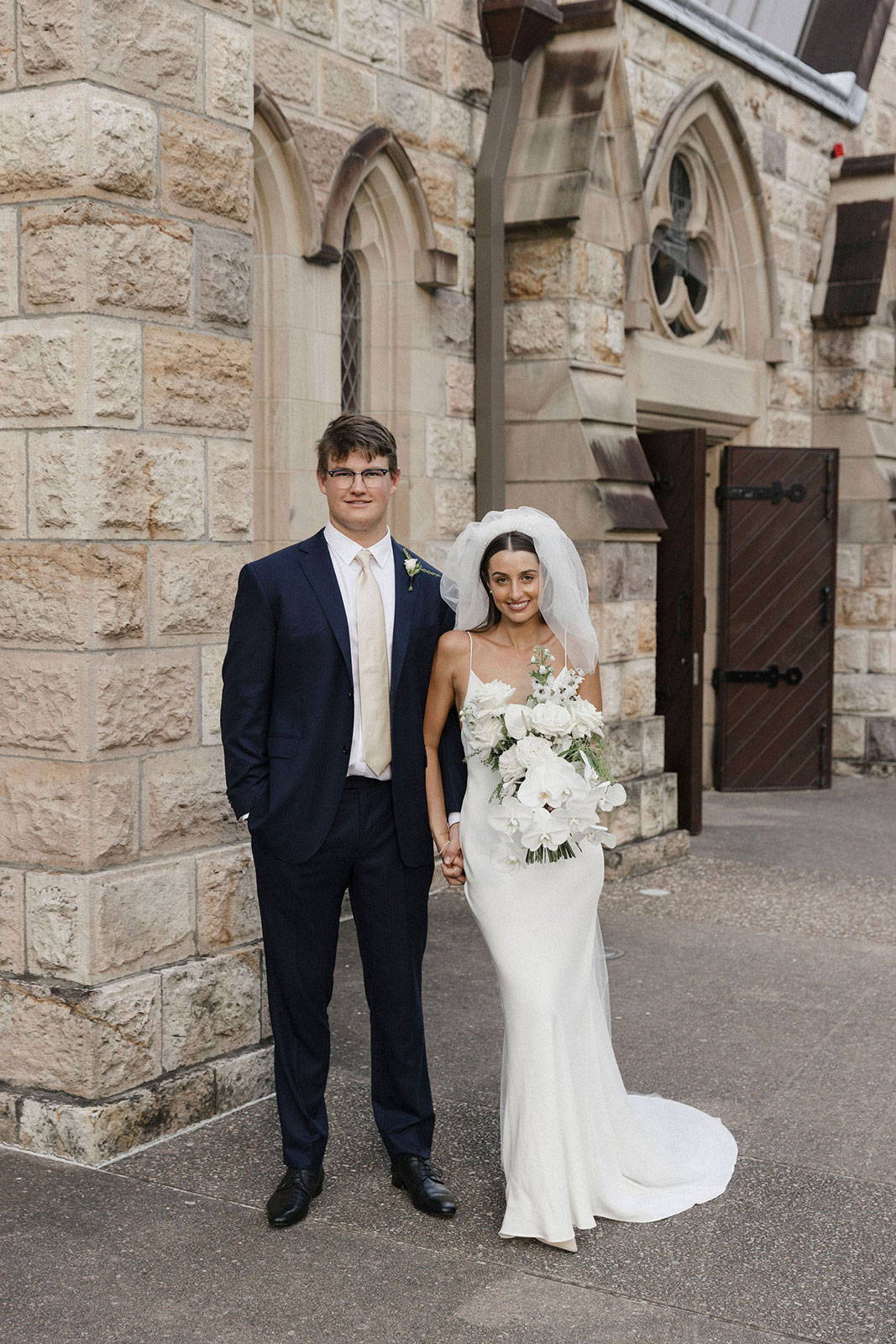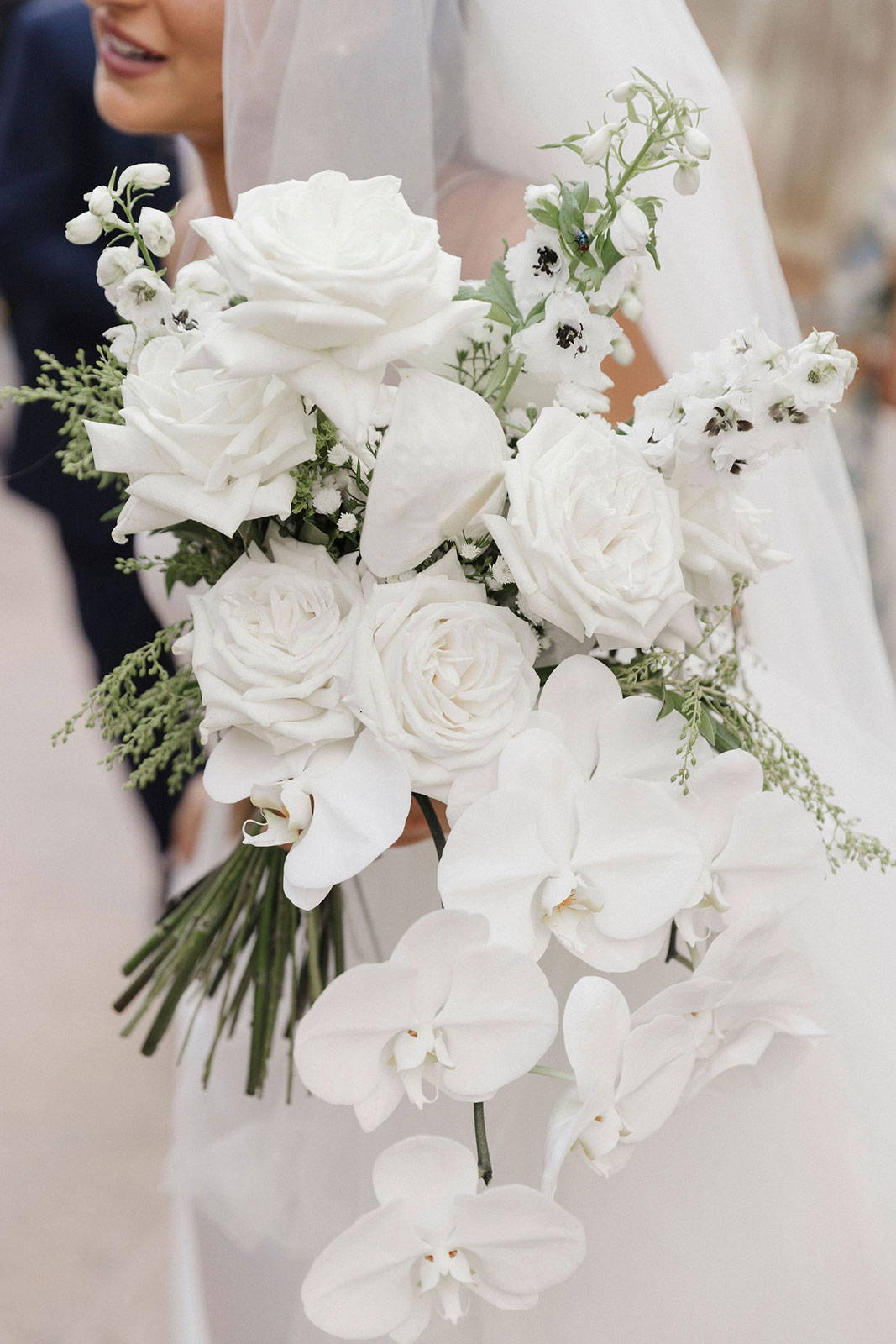 Tell us about your experience when you found your dress.
Did you buy your wedding dress online or visit one of our Showrooms?
I was telling my girlfriends how much I was dreading going to more fittings and they mentioned the Grace showroom so the next morning we decided to pop in just for fun. We had the best time and I'd found the dress within 10 minutes.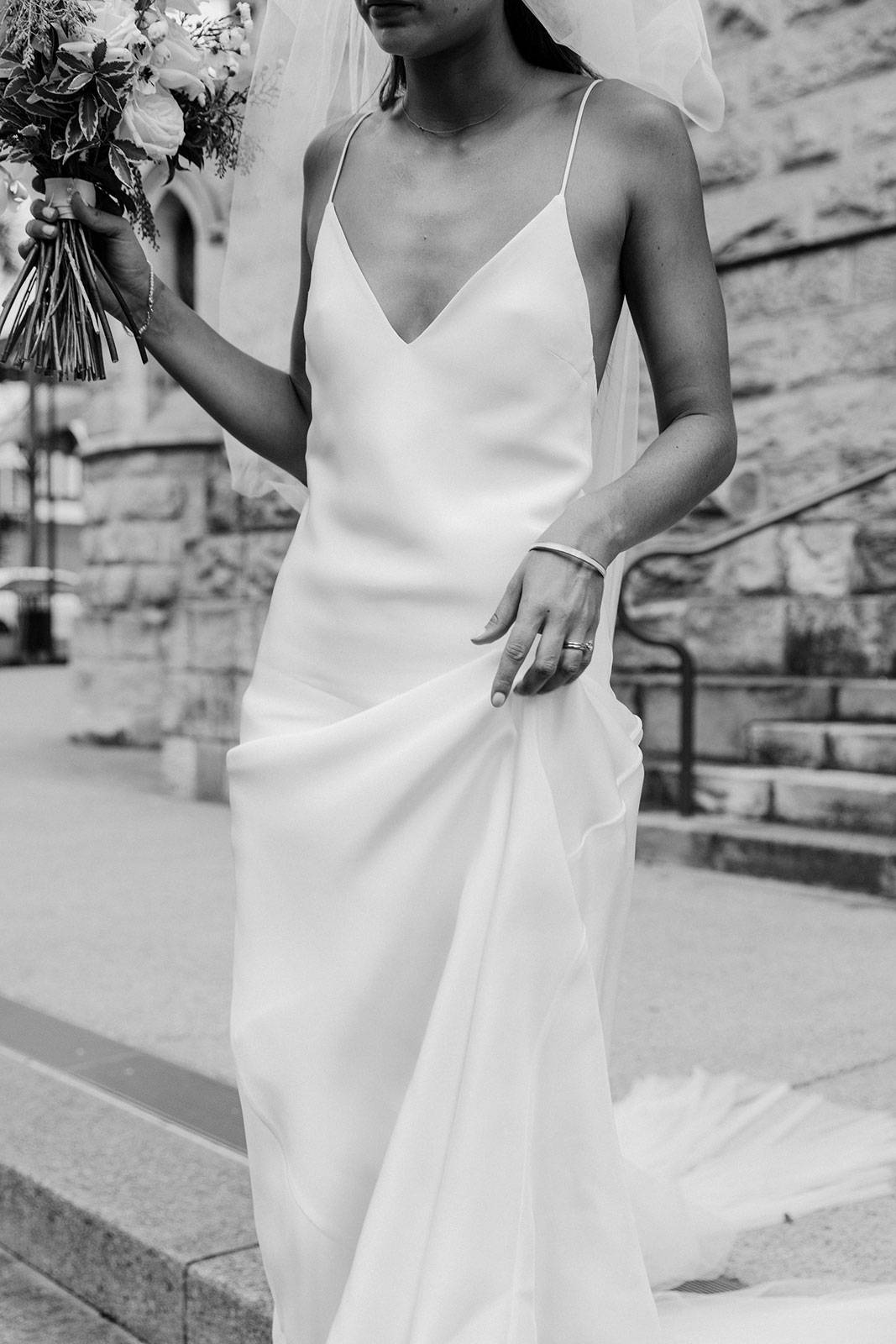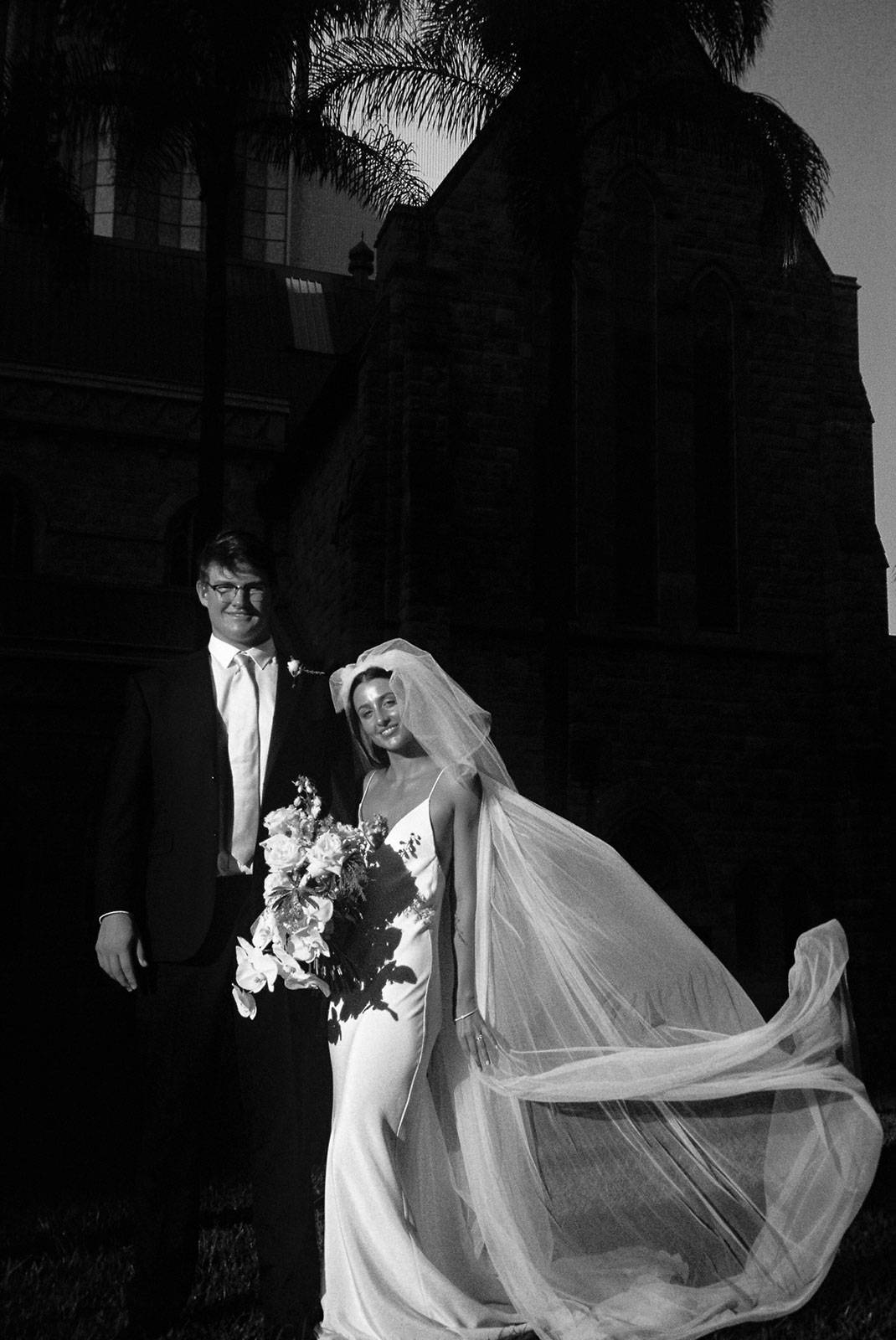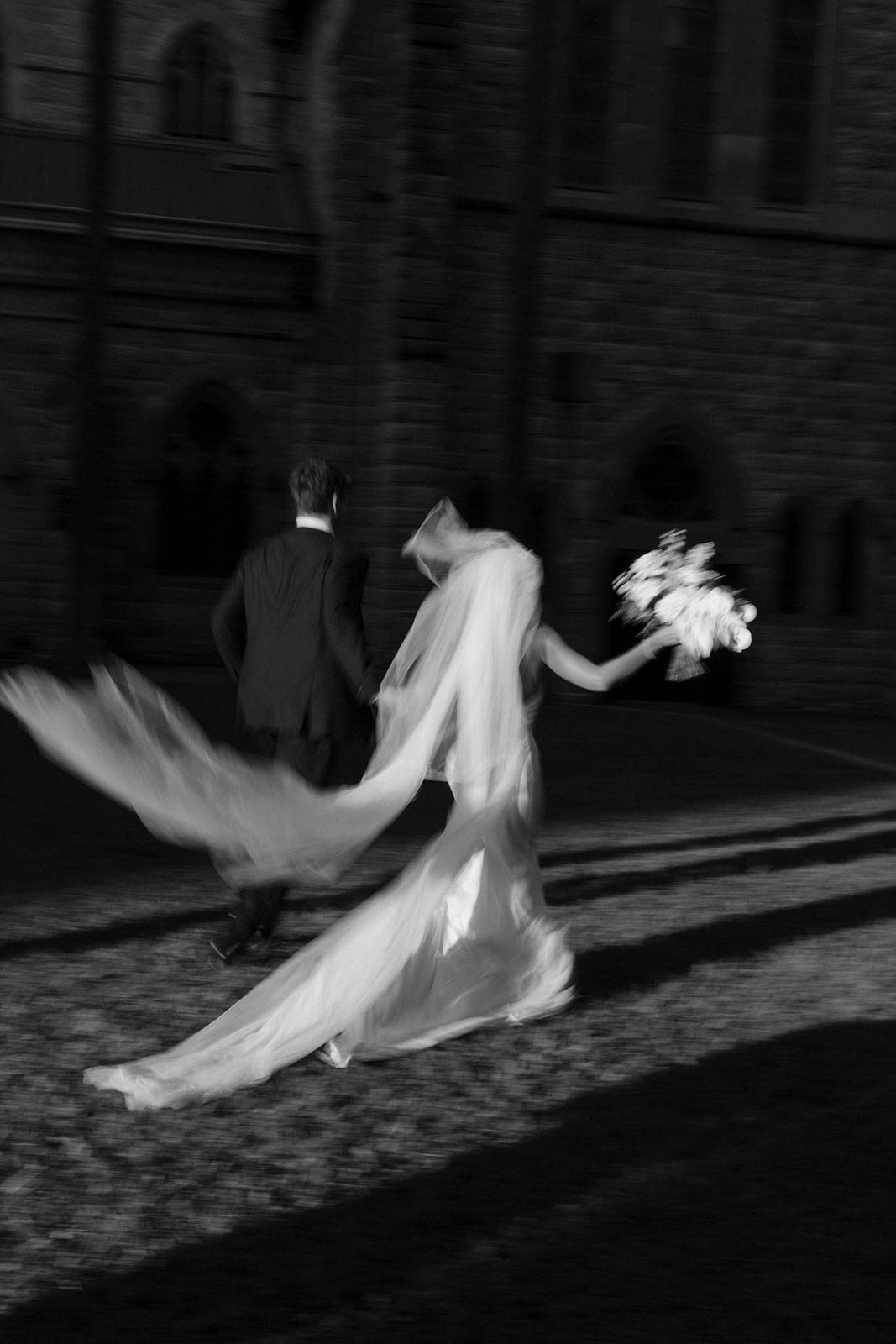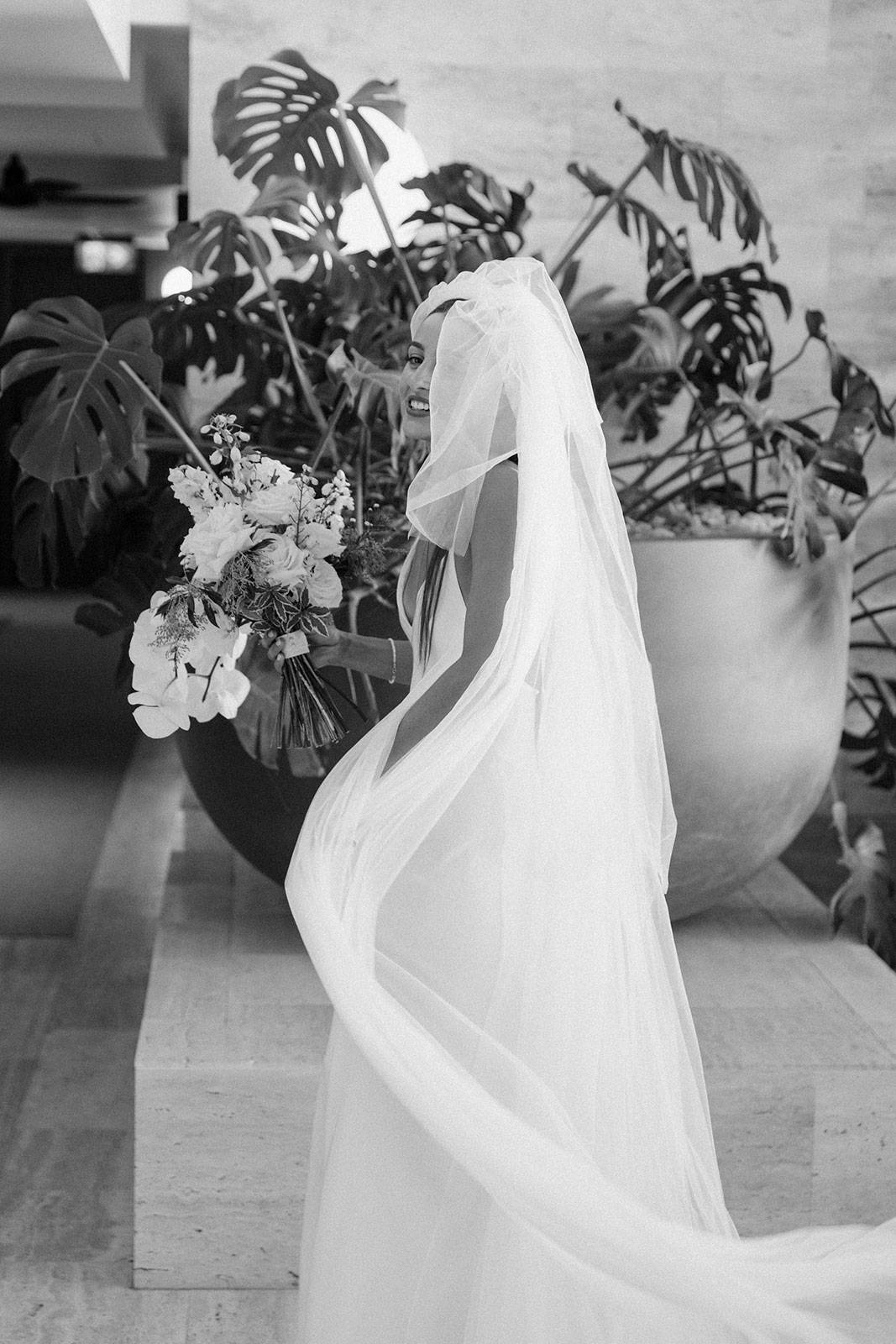 How did you feel in your dress on the day?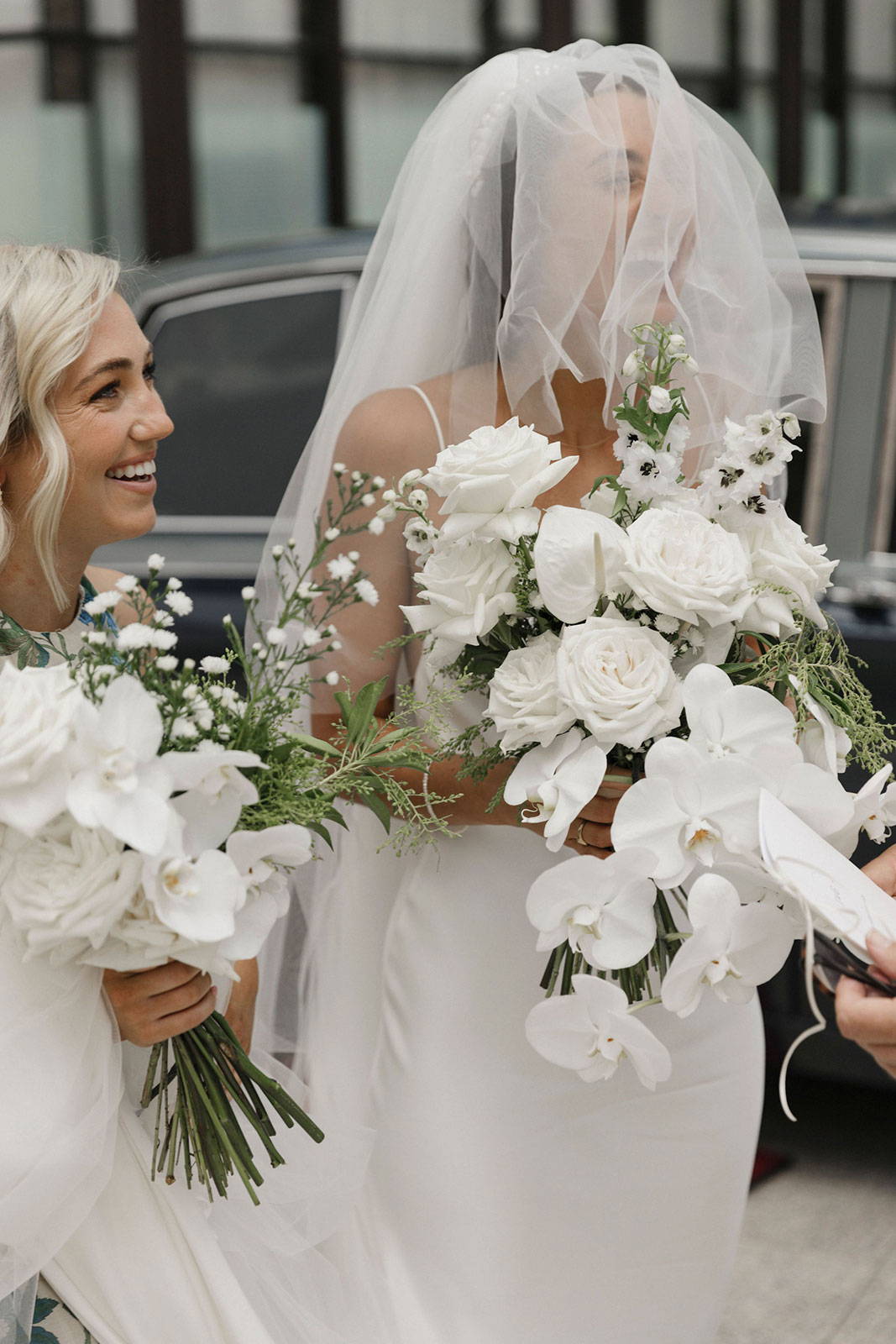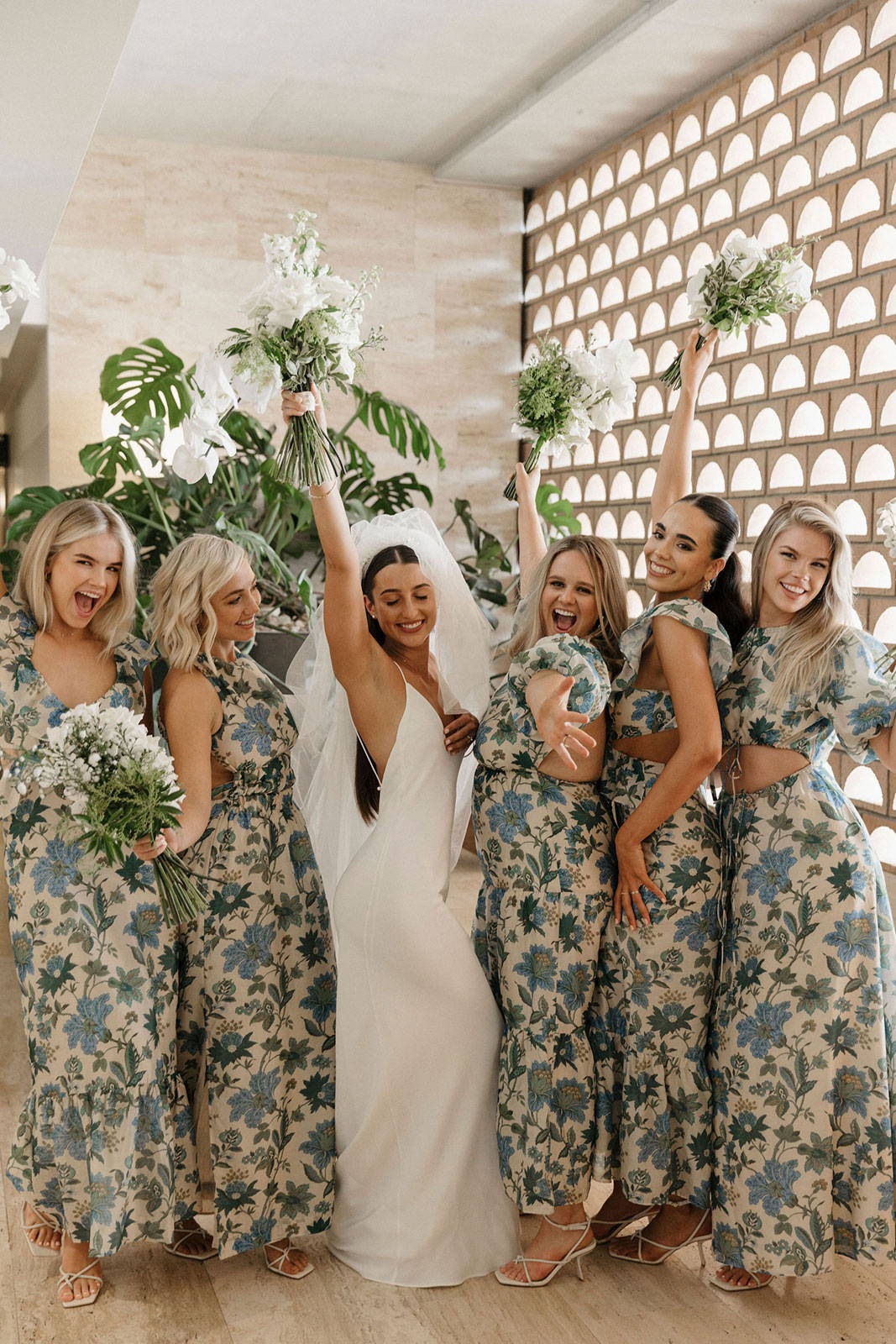 Where did you get married?
Tell us about the location & the style of your wedding.
We were married amongst all our closest family and friends. The style of the day was purely to celebrate love.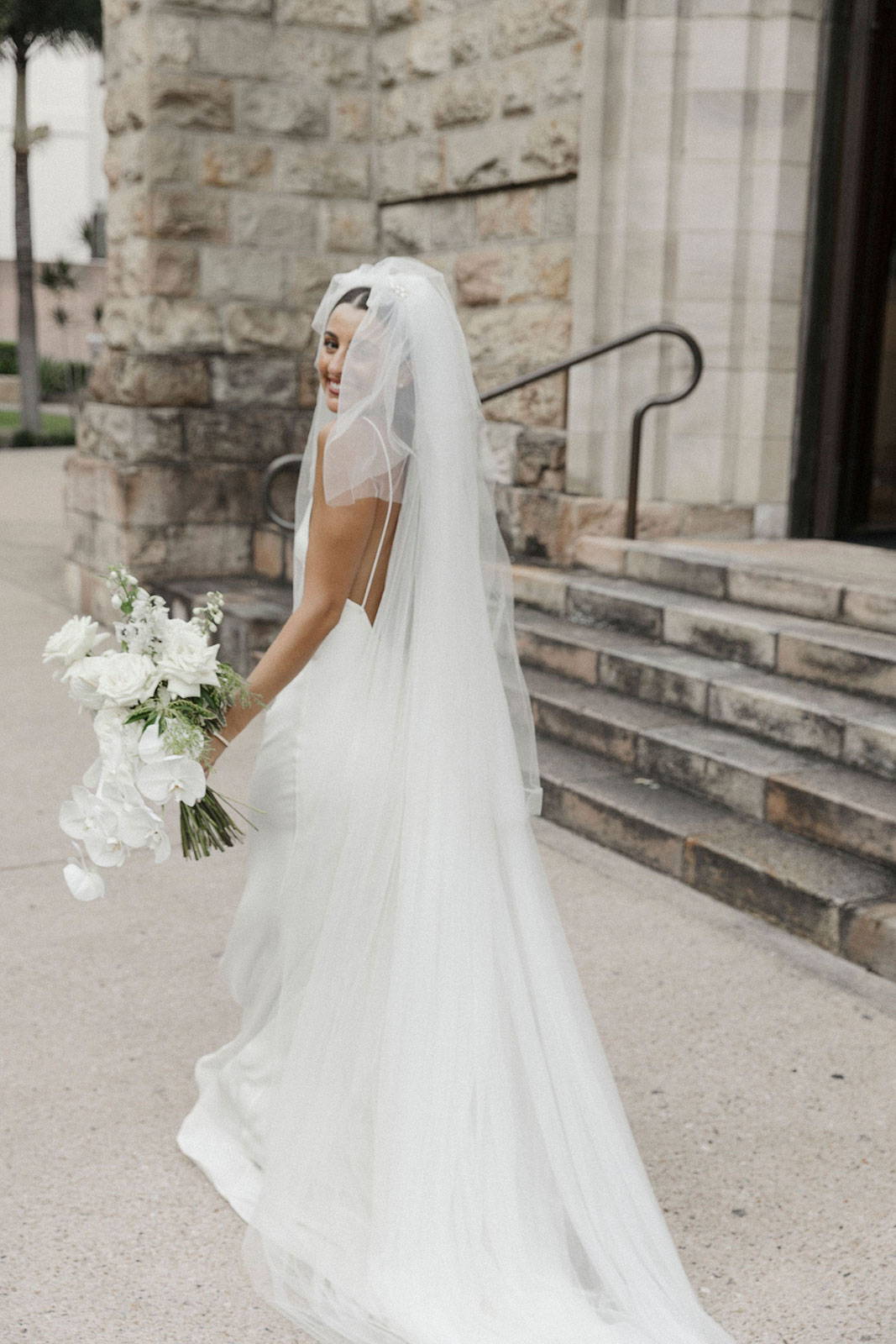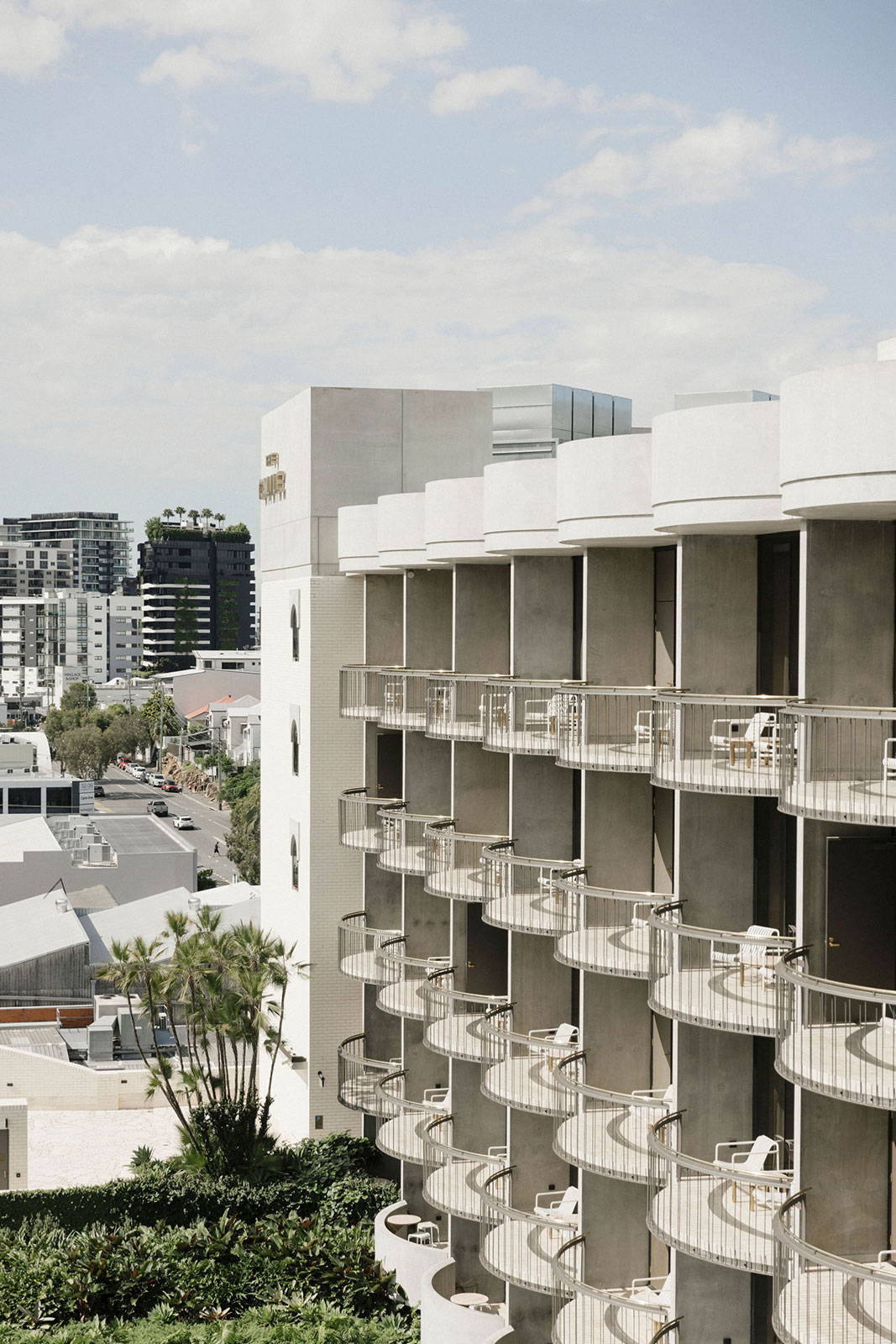 Tell us about your hair and makeup look as well as the accessories you chose.
Natural, golden and dewy - always!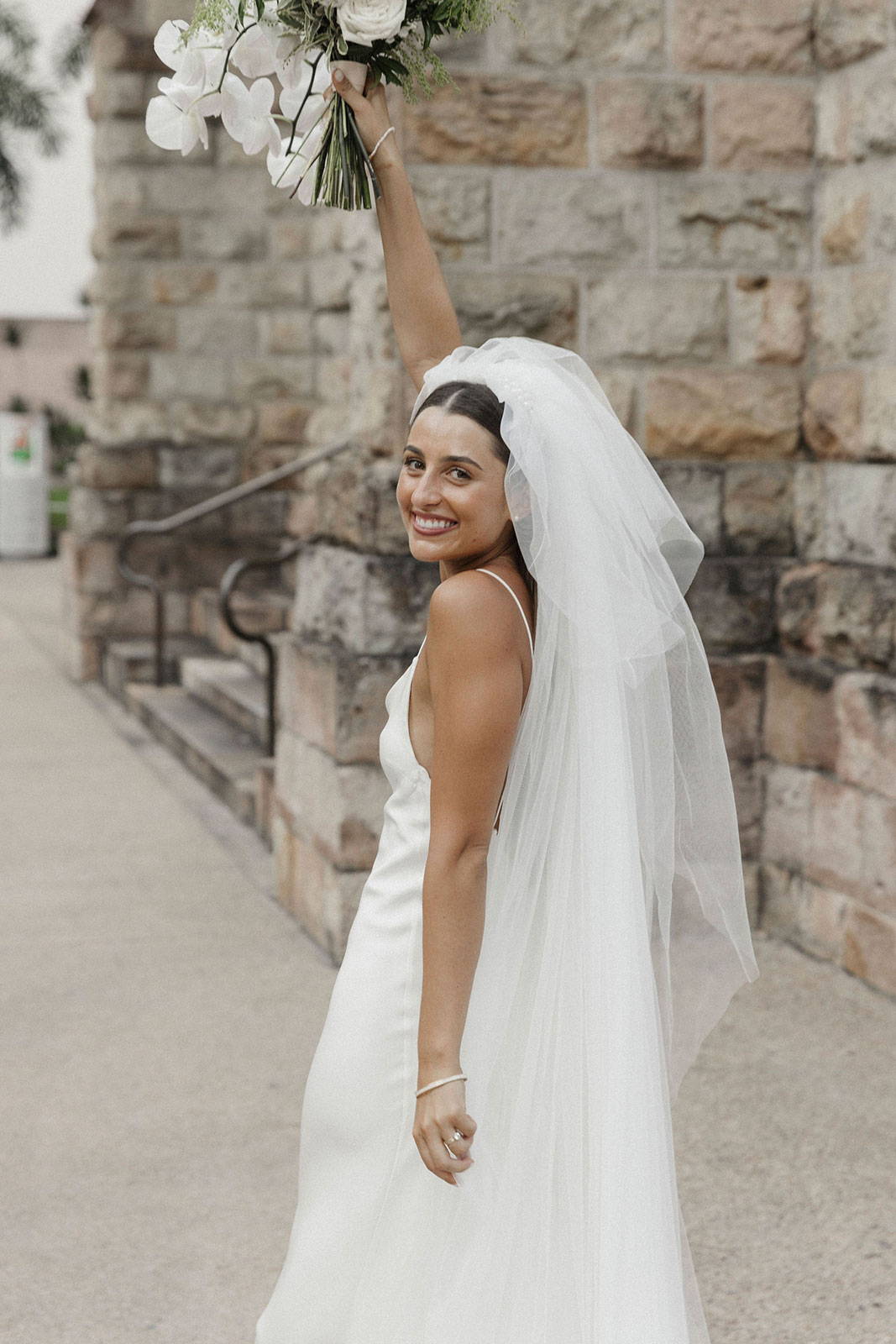 What made your wedding day extra special?
Our little honeypots made from a family friends bee hive. I loved receiving morning texts of my loved ones enjoying fresh honey on sourdough, reminiscing on the fun we had together.
The funniest moment on the day was…
Telling my hairdresser that if he can cut hair, he can cut my veil. I accidentally got lipstick all over it when leaving the room to head to the church. Love you Brad.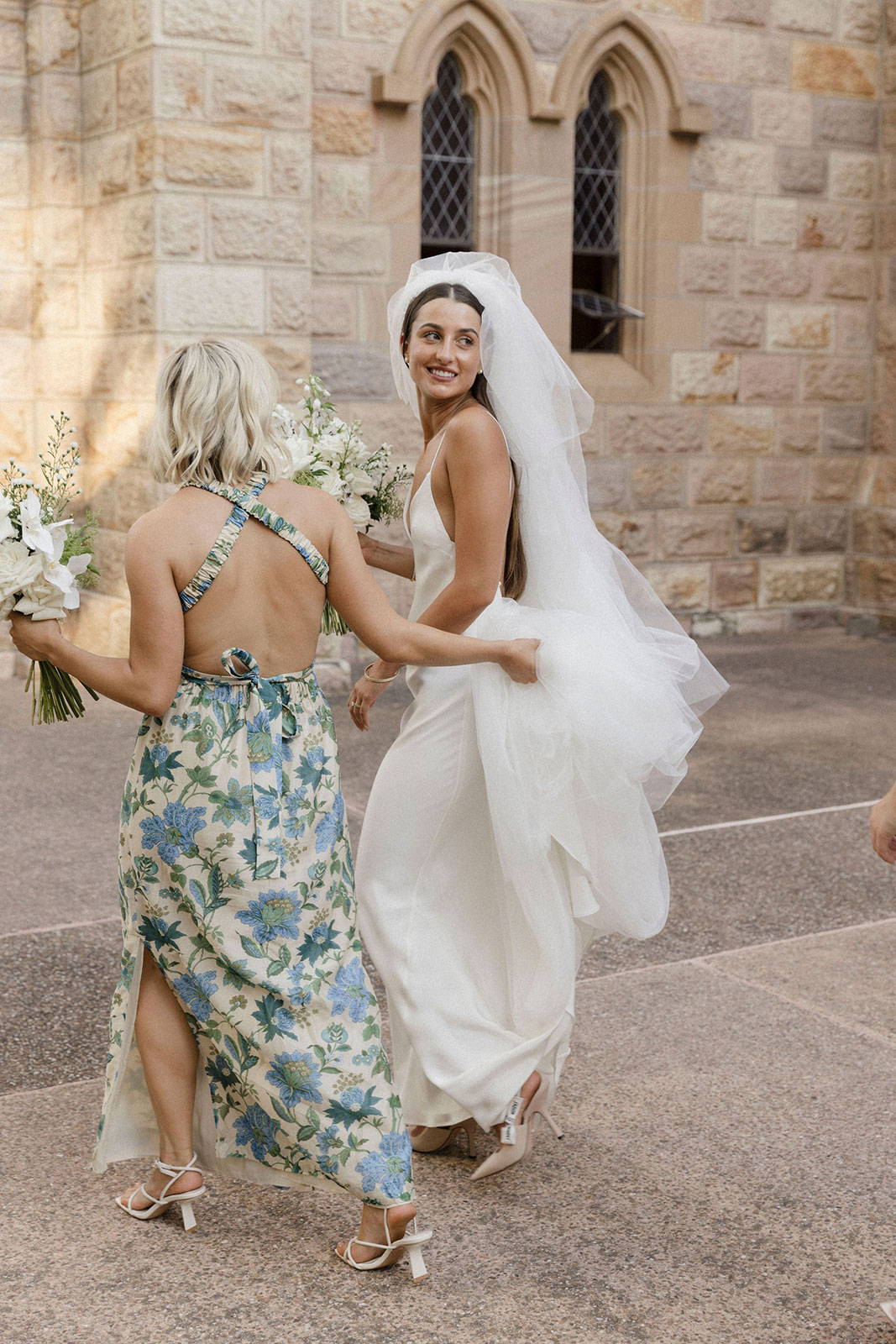 Where was your honeymoon?
Byron Hinterland & Fraser Island.
Any last advice or words of wisdom that you can share?
Savour the moments and try and stay as present as possible. It's easy to get caught up in the future when you're thinking about an event every single day for months. Remind yourself that this day is a celebration of love, life and champagne.



Makeup Stylist: Serena Wiley