Babak & Eden in the Coco Gown
After meeting on Bumble and instantly clicking on their date, #GRACEBride Eden and new hubby Babak just knew this romance was meant to be. "I'm Jewish and Babak is Persian, so we incorporated wedding traditions from both of our backgrounds." Creating the most beautiful Cross-Cultural, Southwestern and Romantic styled wedding at a beautiful Hacienda called "Hacienda Doña Andrea de Santa Fe," up in the mountains of Los Cerrillos south of Santa Fe, New Mexico.
​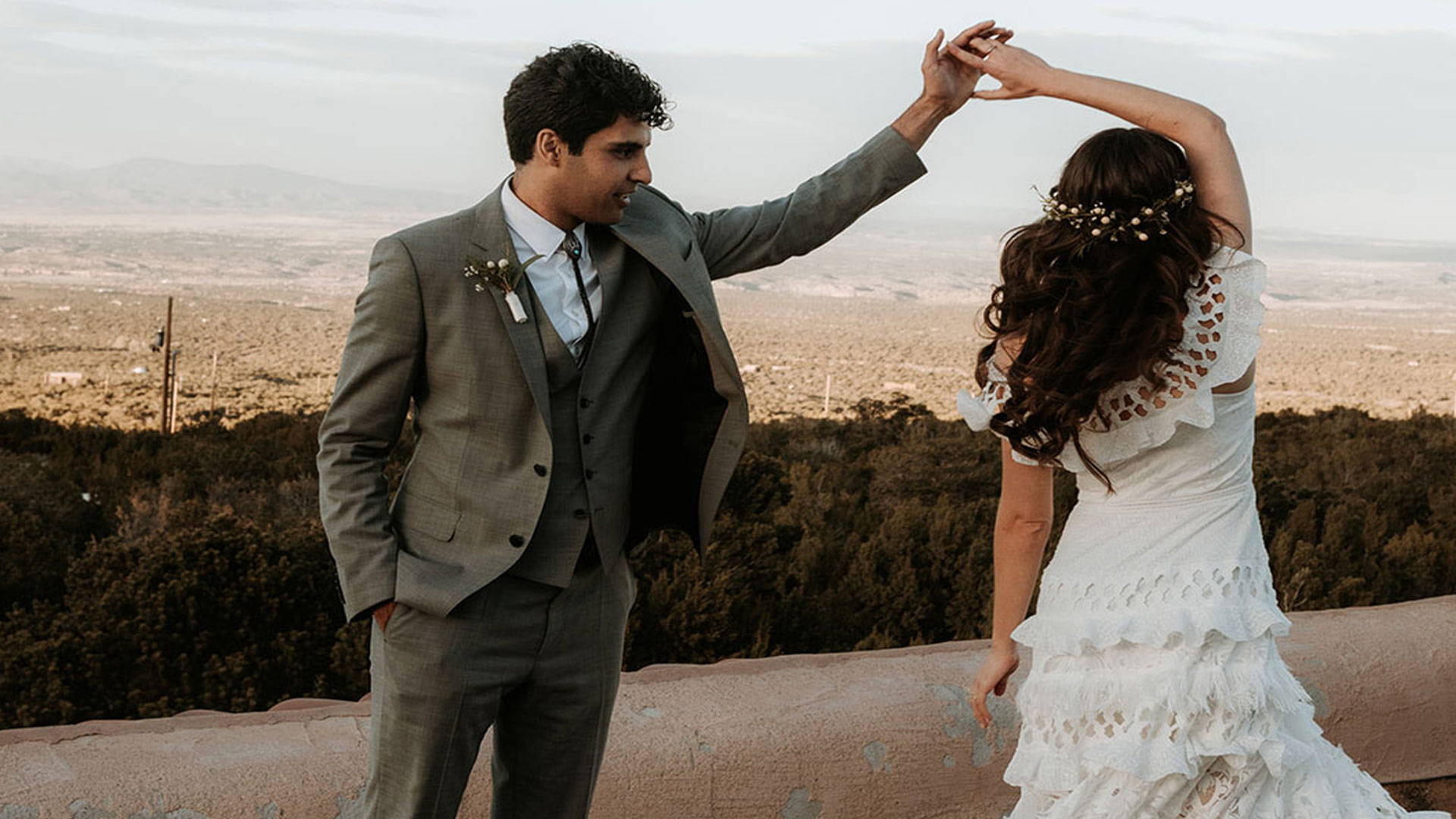 What is a GRACE woman to you?
A woman who is confident and knows her own sense of style. So many wedding dress designers play it safe and the dresses tend to all look alike. A GRACE woman wants something special that reflects her personal style.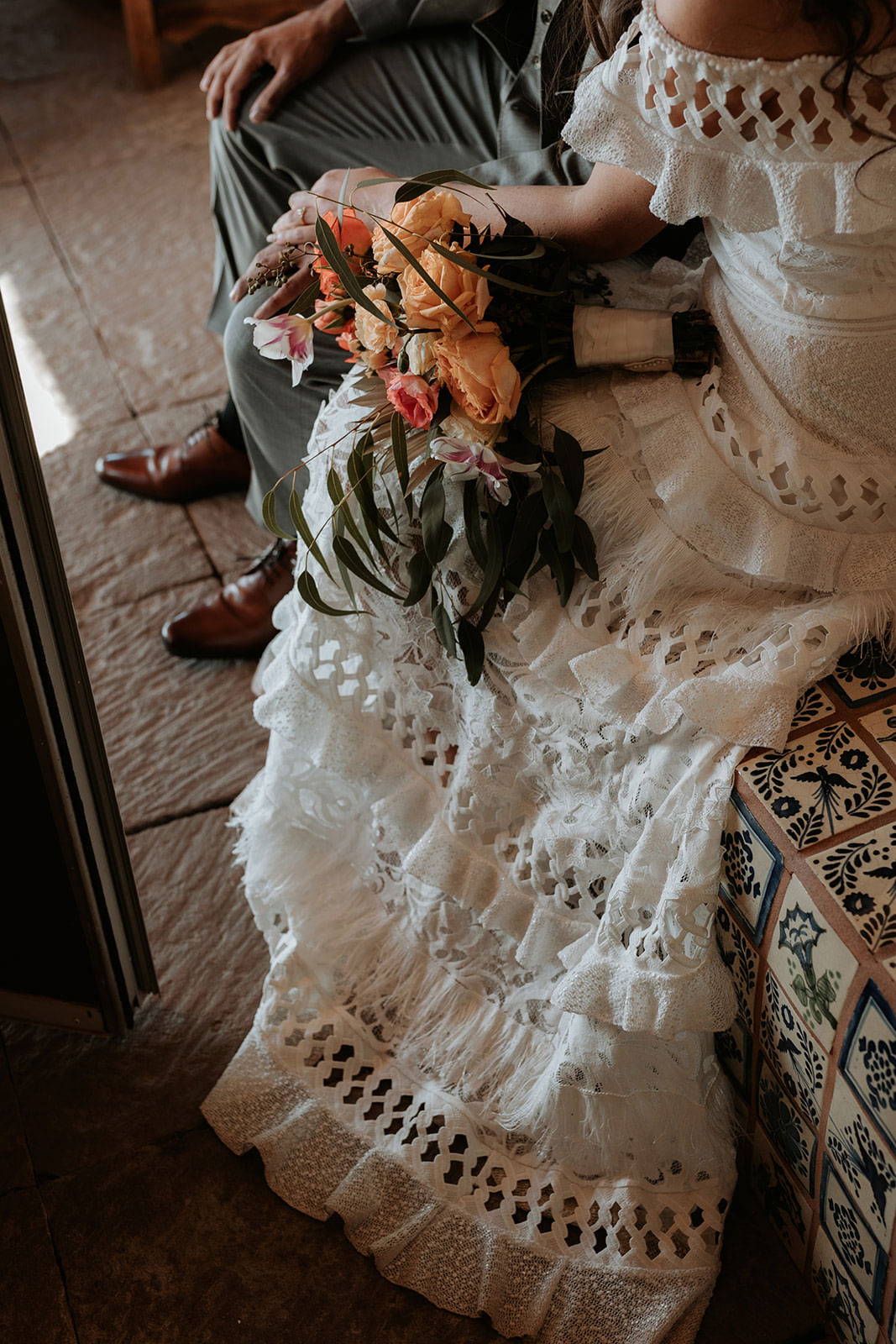 You chose the COCO dress, who did you know she was 'The One'?
I look at hundreds of dresses online the year and a half leading up to my wedding. The Coco dress was one of the only ones that I was actually excited about. I loved it passionately and it was the first dress I did try on.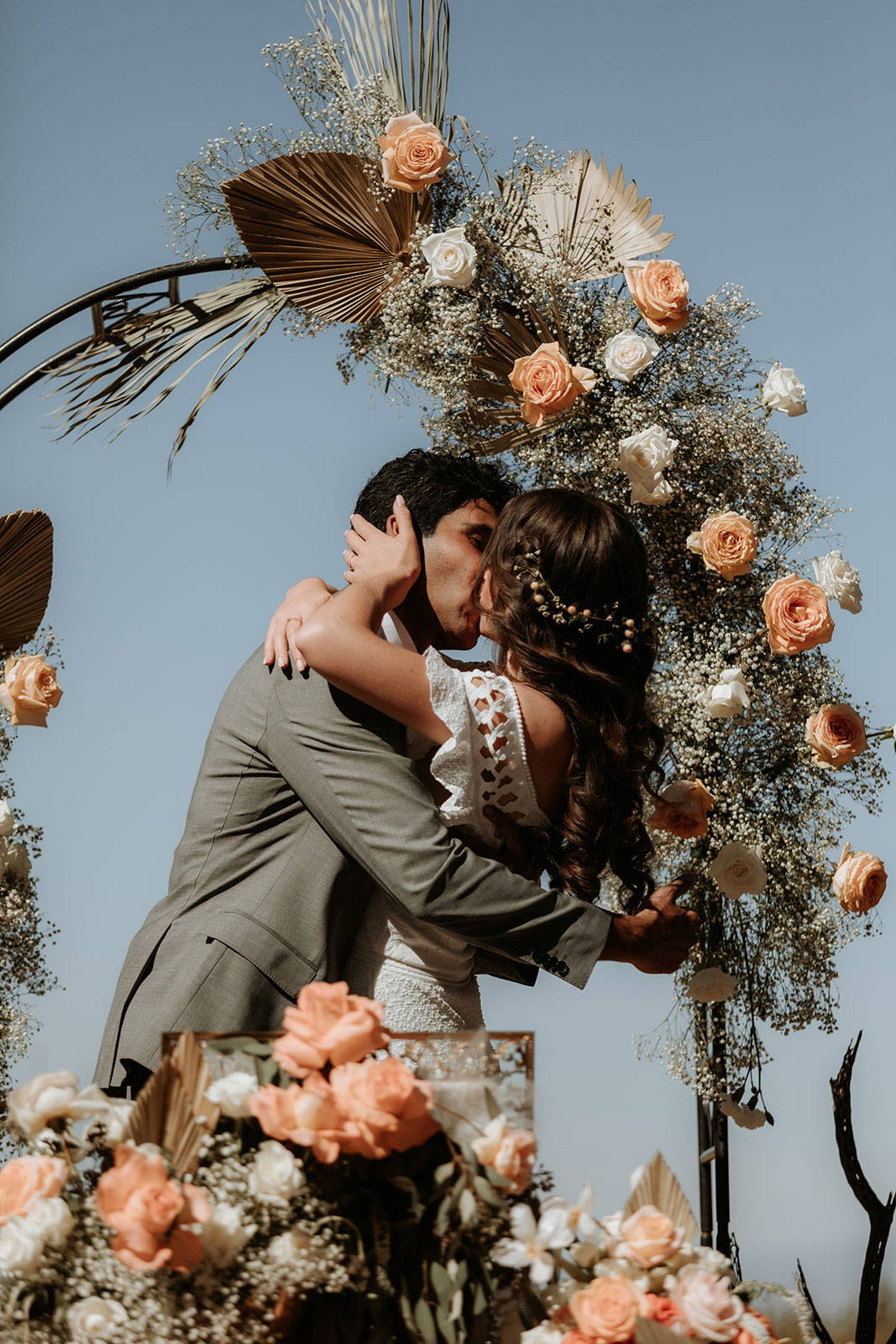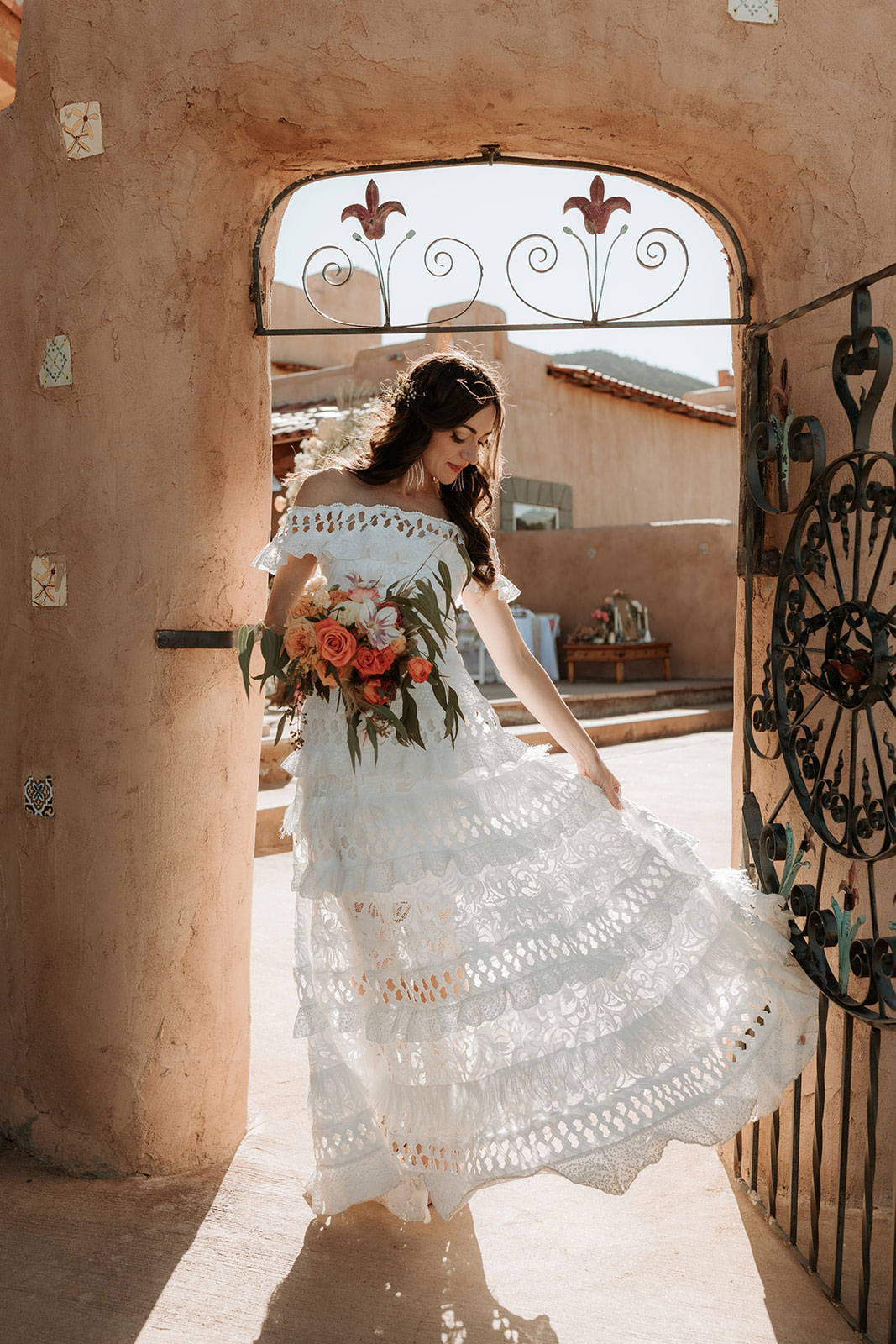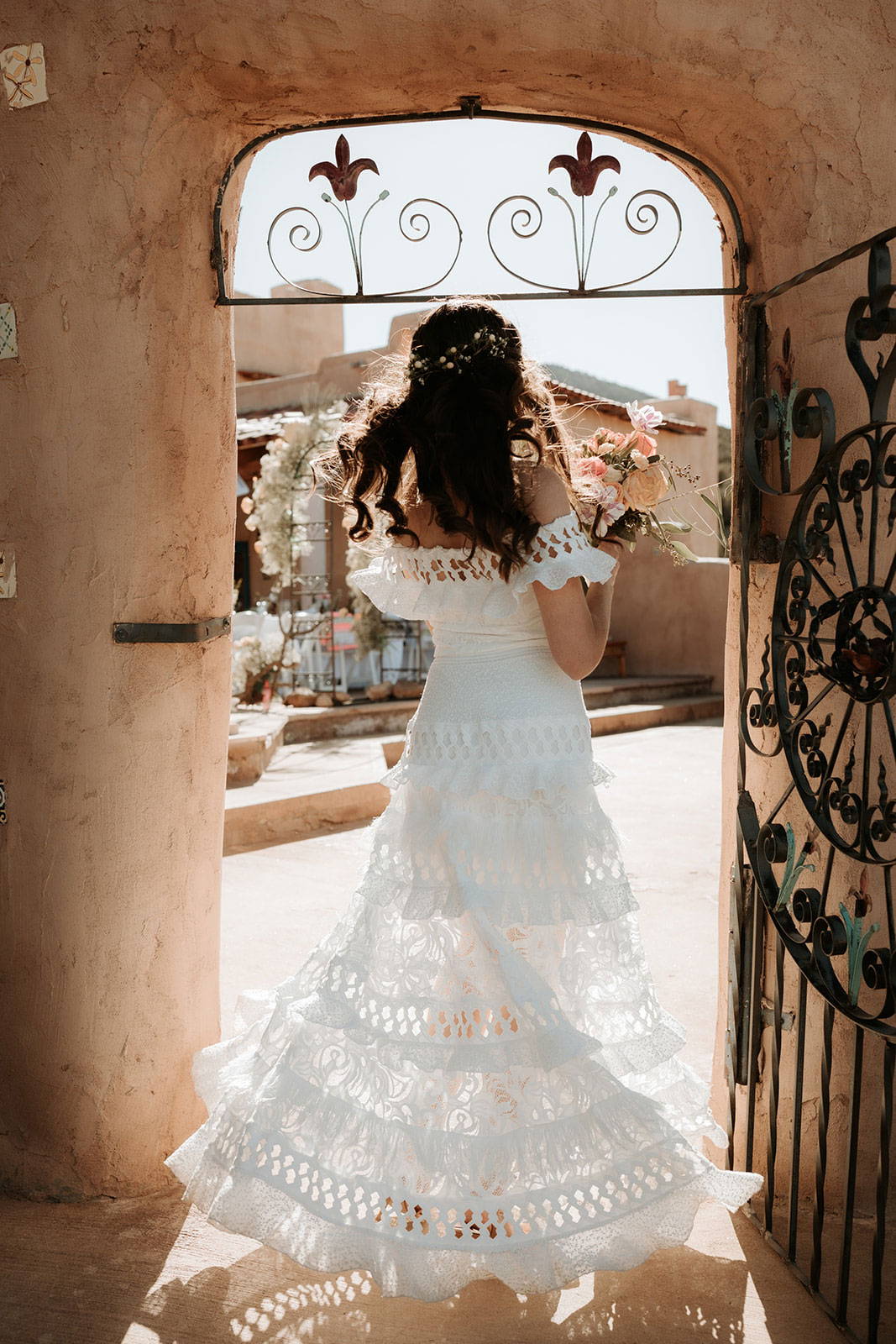 Tell us about your experience when you found COCO, did you buy your wedding dress online or in one of our showrooms?
I tried it on in the NYC showroom, and it was the classic experience of instantly knowing that COCO was "the one." I choked up looking at myself in the mirror, threw back the dressing room curtain and said to my sibling Han and my friend Clea; "You guys...am I GORGEOUS??" I was kidding, but not really - I felt amazing. I was like a little girl; I couldn't stop twirling around in the mirror to watch the skirt spin.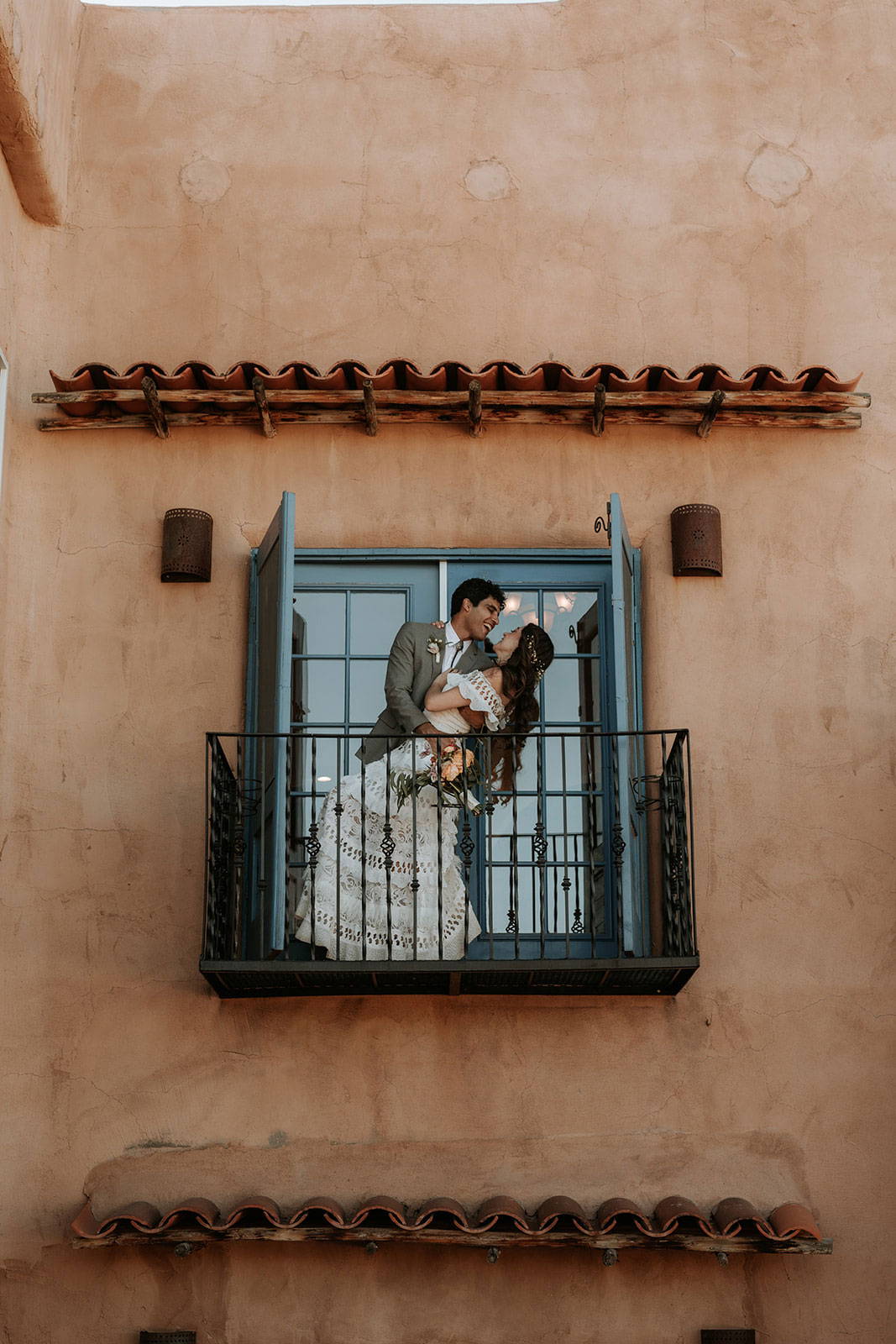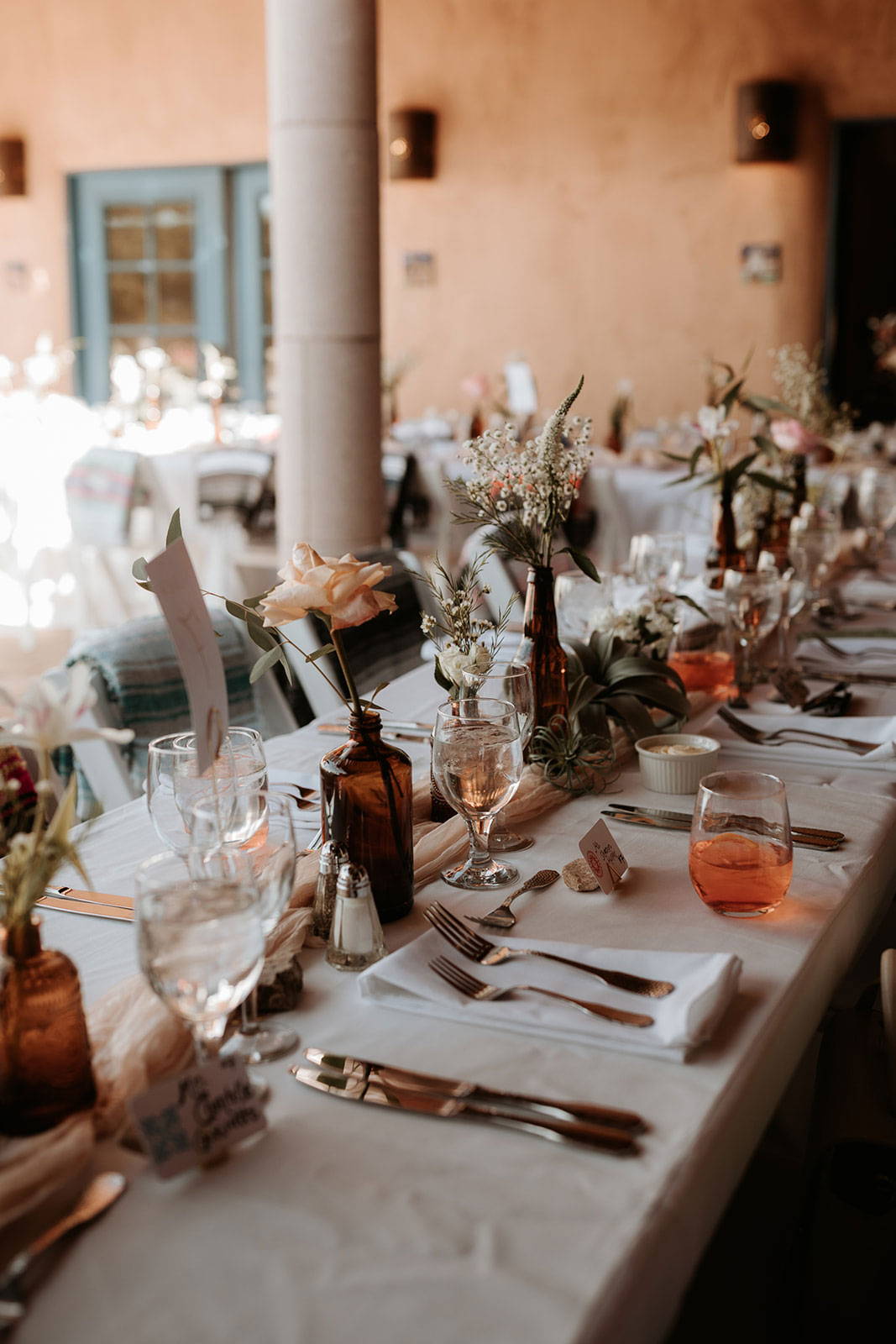 We met on Bumble! It was both of our second Bumble date and we just instantly clicked.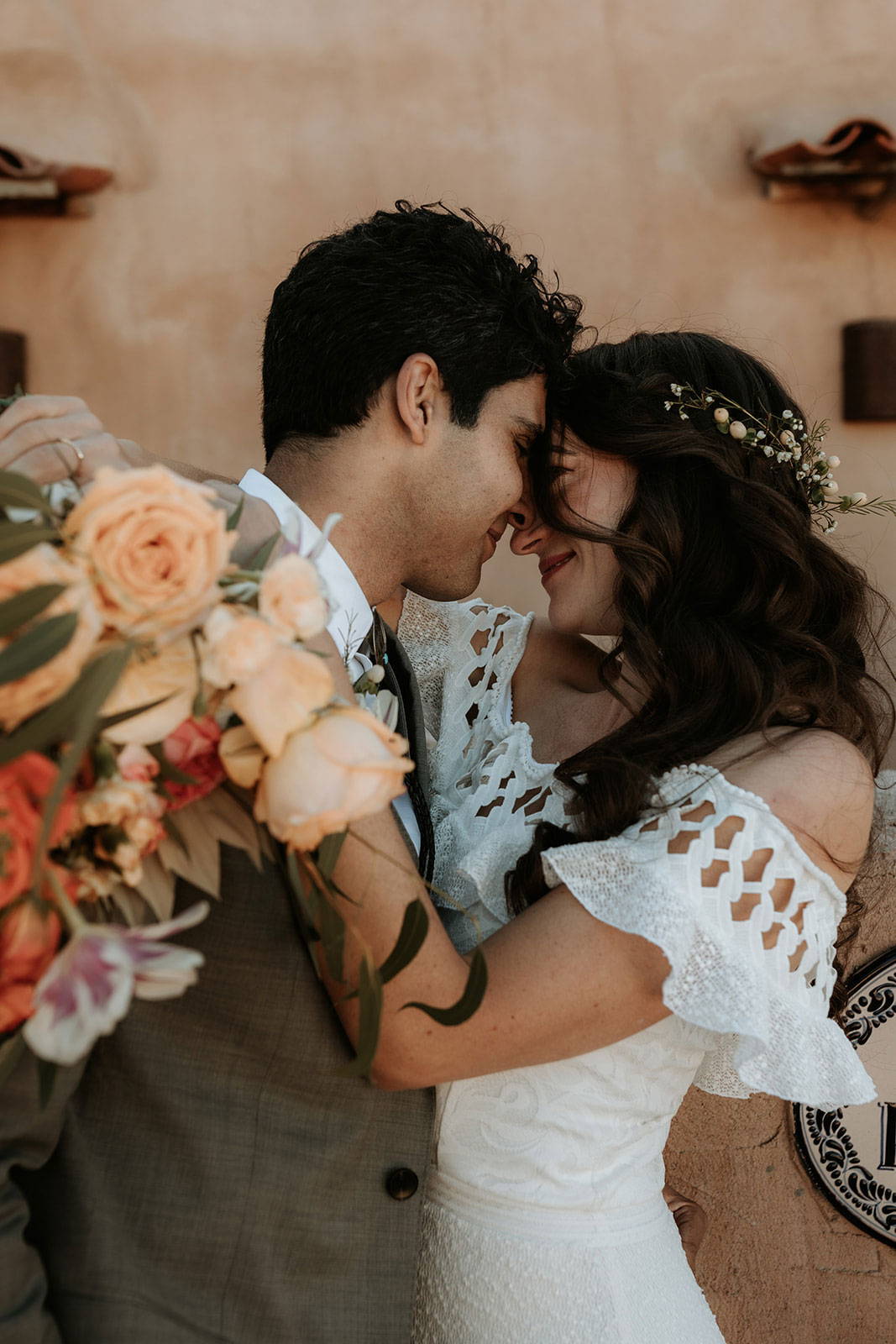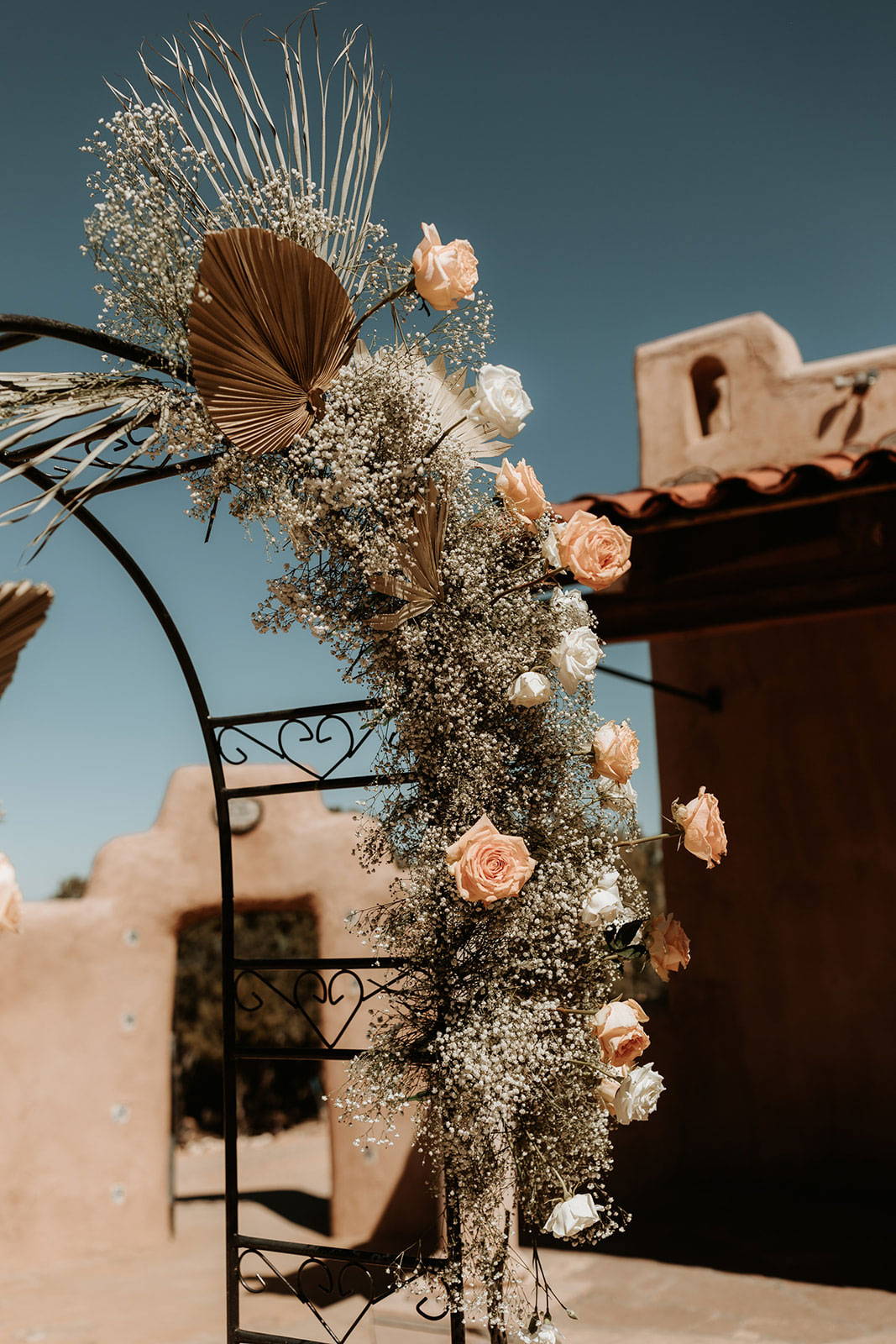 Did you DIY anything at your wedding?
So, so much! The Hacienda is just a blank canvas and you bring in every element, from the decor to the tables and chairs. I have a wonderful, talented group of friends who came up three days early and spent hours and hours putting together flower arrangements for the tables, bouquets and decor all over the house. Fun fact - we bought all of the flowers from Trader Joe's! My dear friend Amanda Wallace is an incredible designer and has a lot of experience working in flower installations in NY, so was the mastermind behind the glorious arrangements.
Your wedding location looked beautiful! Where did you get married?
Tell us about the location & style of your wedding day.
We were married at a beautiful Hacienda called "Hacienda Doña Andrea de Santa Fe," up in the mountains of Los Cerrillos south of Santa Fe, NM.
Babak and I live in Brooklyn, NY, but Babak is from Albuquerque and we've spent a lot of time in New Mexico over the years. It's such a magical place- the land feels almost holy.
Since we got engaged during Covid lockdown, we weren't able to visit venues, so I scoured the internet to find something I felt I could be sure of. When I saw the Hacienda I plotzed. We had a facetime tour with the manager of the house and made a deposit instantly.
I would describe the style of the wedding as being "Cross-Cultural, Southwestern and Romantic." I'm Jewish and Babak is Persian, so we incorporated wedding traditions from both of our backgrounds. We ended up with something so personal and so "us." It felt perfect.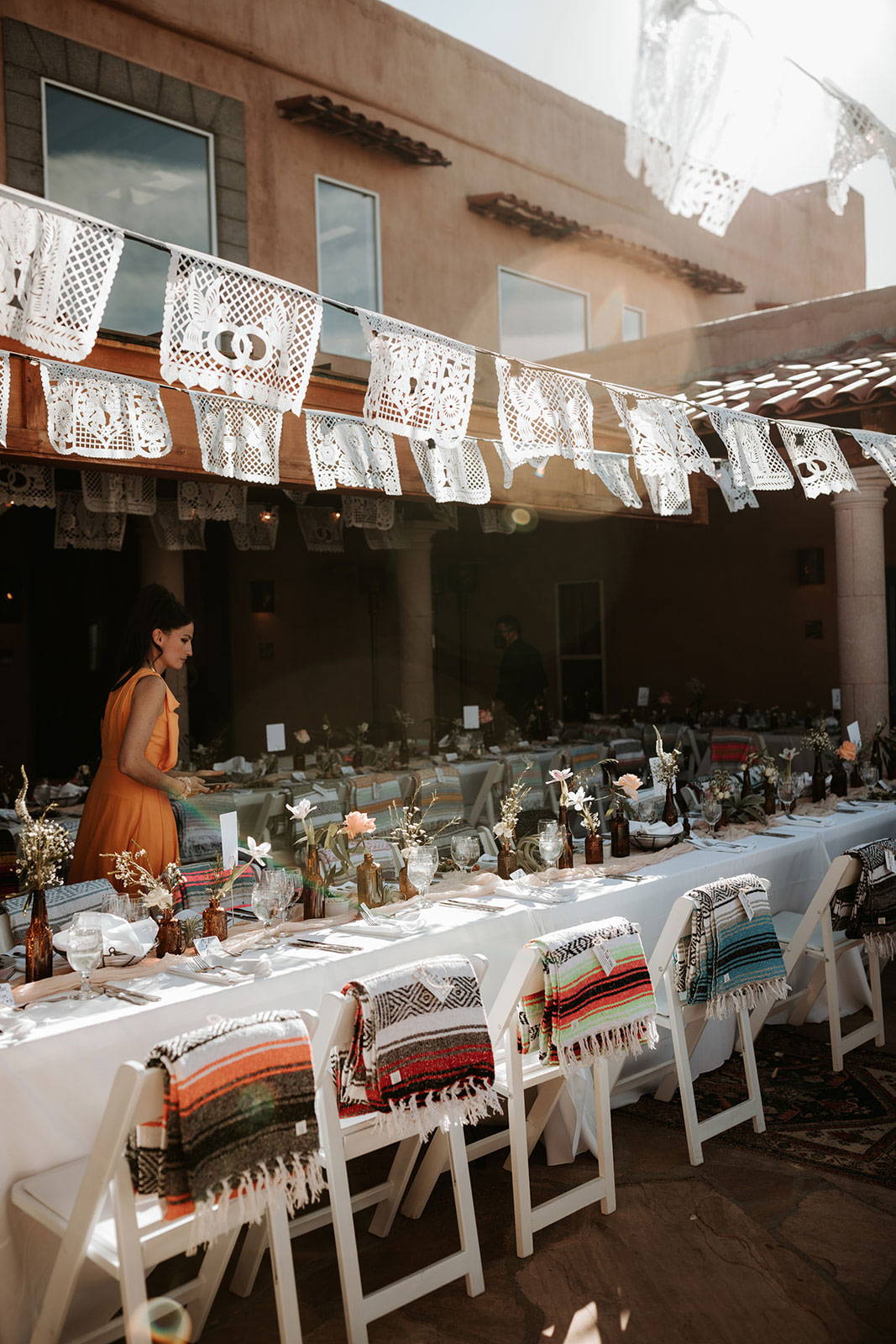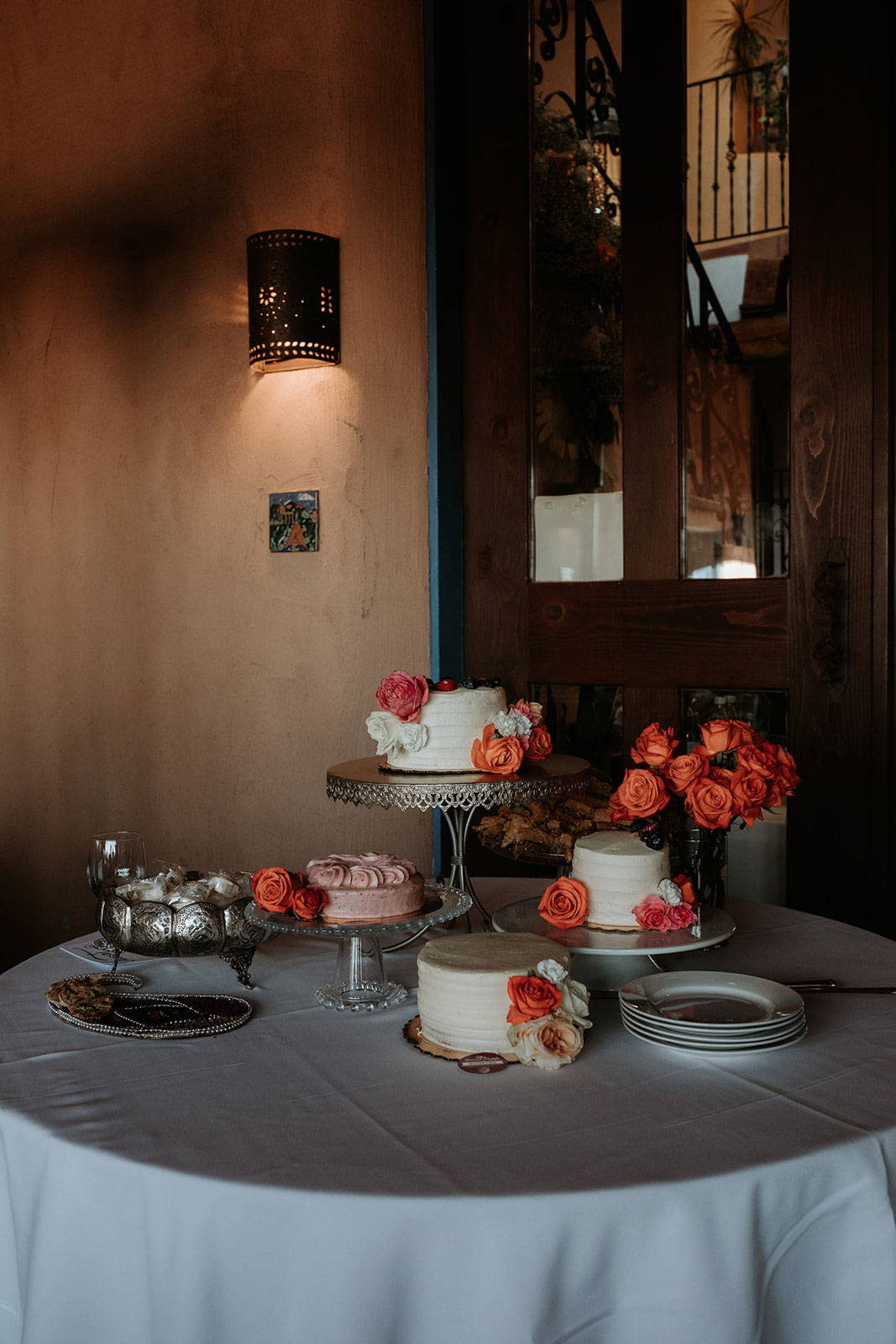 Were there any funny moments on your special day?
My best friend, Matthew, was my Man of Honor. We've been best friends since we were kids and he is an absolutely hilarious and charming individual. For his speech, he had a long, long scroll that he pulled out and let drop about 4 feet, as though he were about to give an hour-long speech. It was hilarious.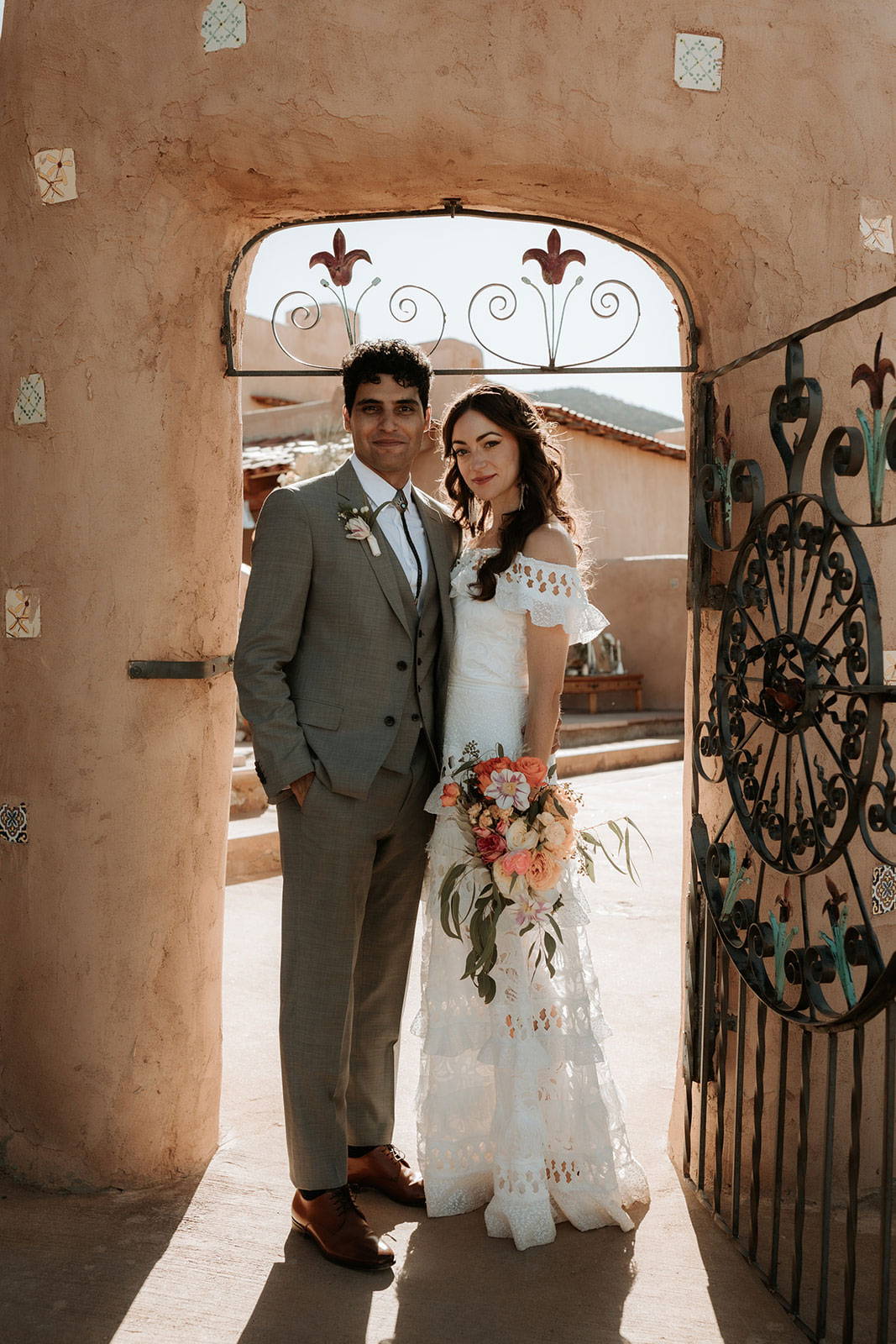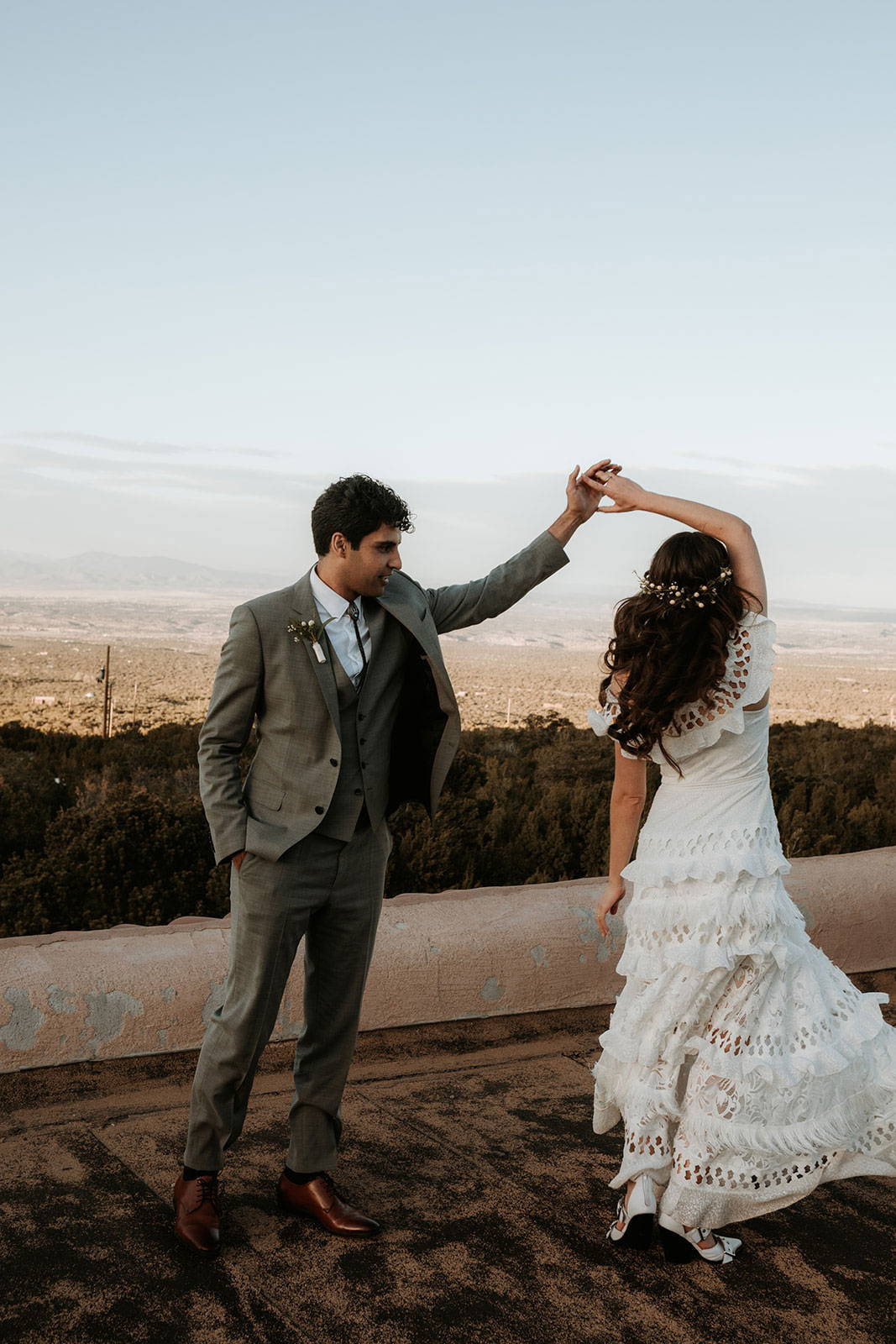 ---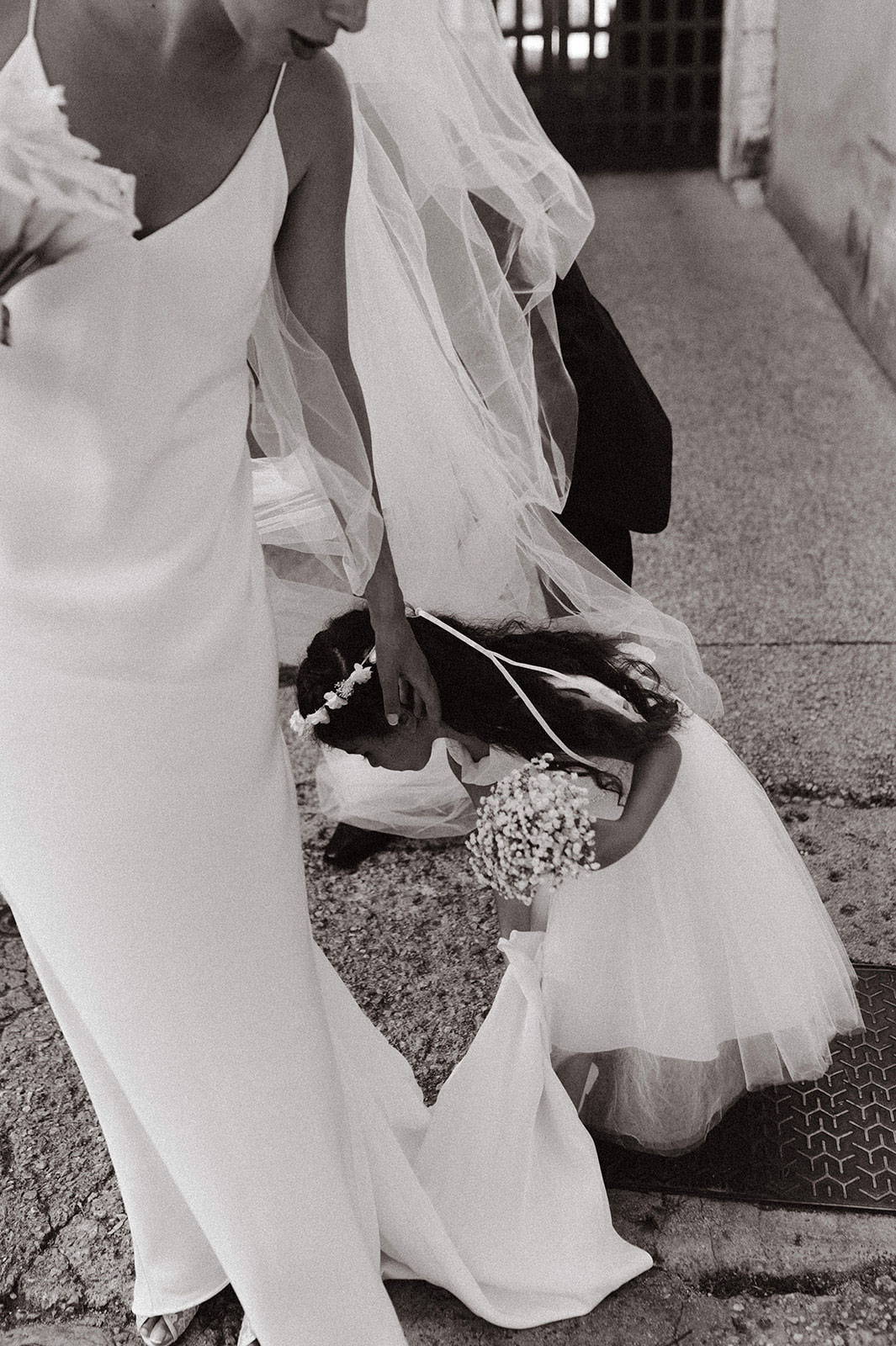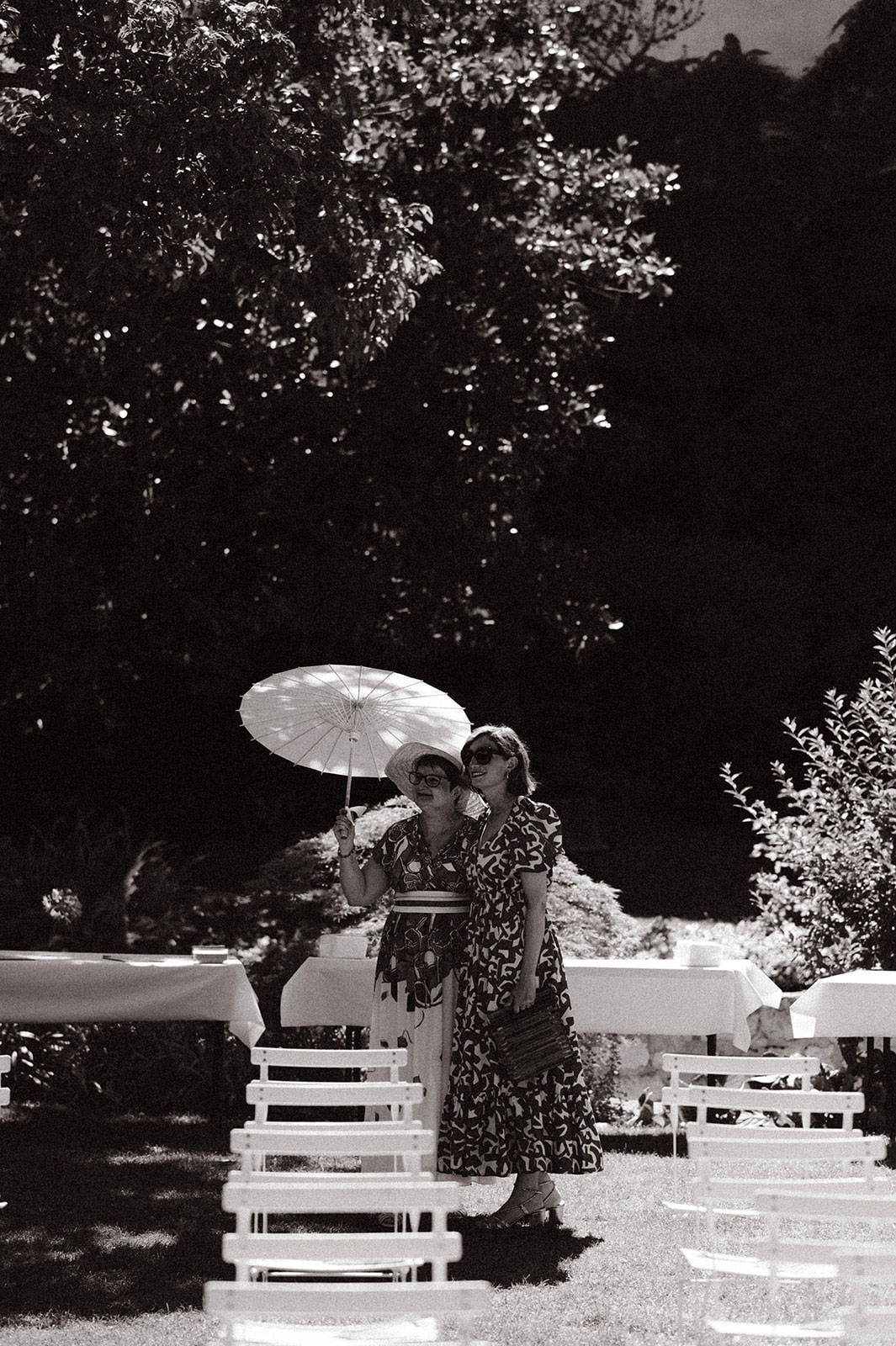 Any last advice or words of wisdom that you can share with future GRACE brides...
The thing that made our day so special, was that it was so to our taste, and so "us." Every element was something that we absolutely loved, from the food to the music (a friend of my's band, The Drakes, who I used to LOVE going out and dancing to in my 20s in LA). My sister Maggie and my cousin Caleb sang. I had a detailed vision and it was very satisfying to see everything come together. A lot of people will weigh in (unsolicited, I might add) and knowing how to pick your battles and what things really matter to you is hugely important.



FLORIST: Amanda Wallace
HAIR STYLIST & MAKEUP STYLIST: Cara Hartley
WEDDING STYLIST: Just me!