Brian & Bryn in the Inca Gown
Bryn and Brian said 'I Do' at a beautiful French styled estate, surrounded by vineyards in Bakersfield, California. Their rustic yet modern boho wedding seriously melted our hearts!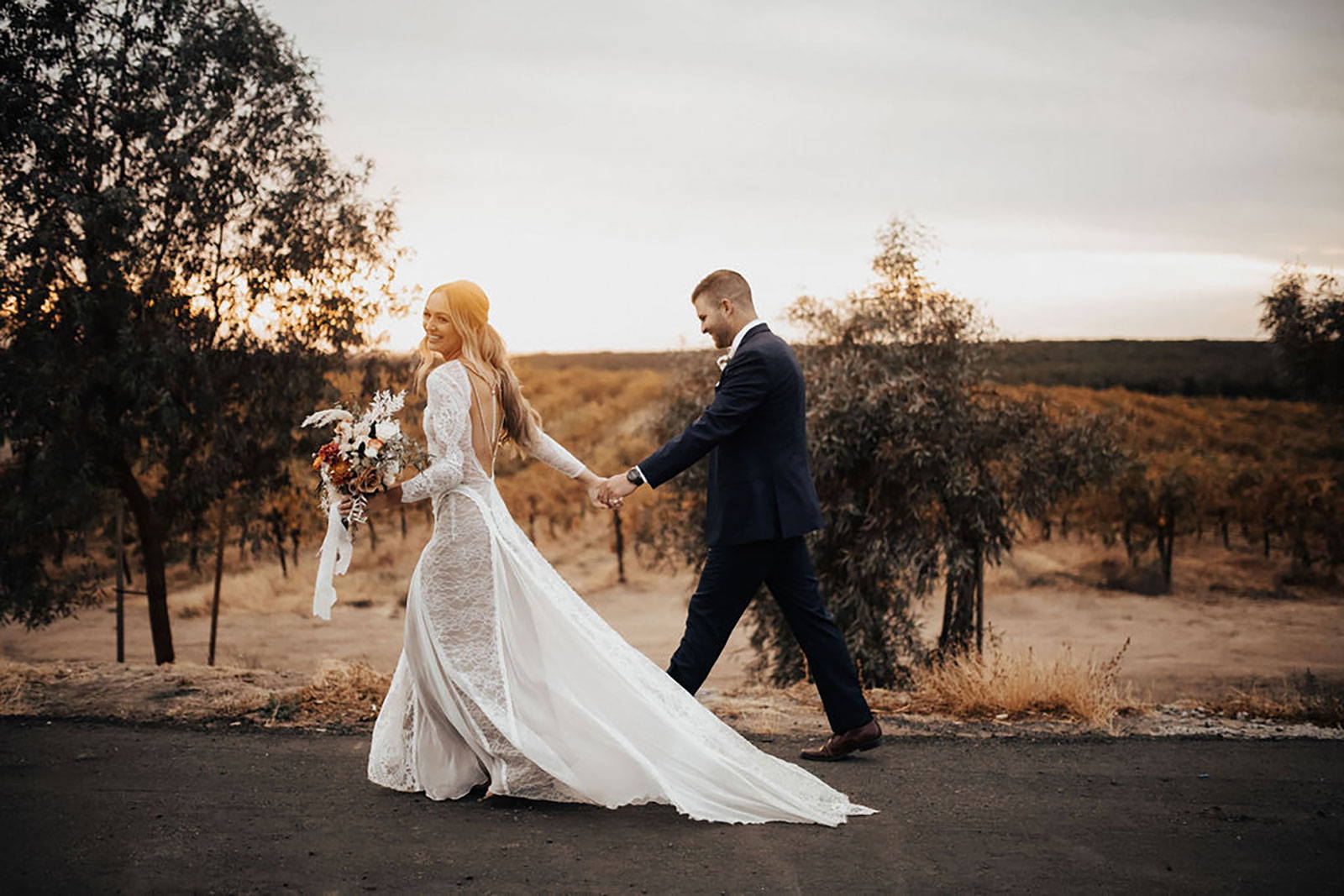 What is a GRACE woman to you?
Someone who is confident and effortlessly comfortable in her own skin.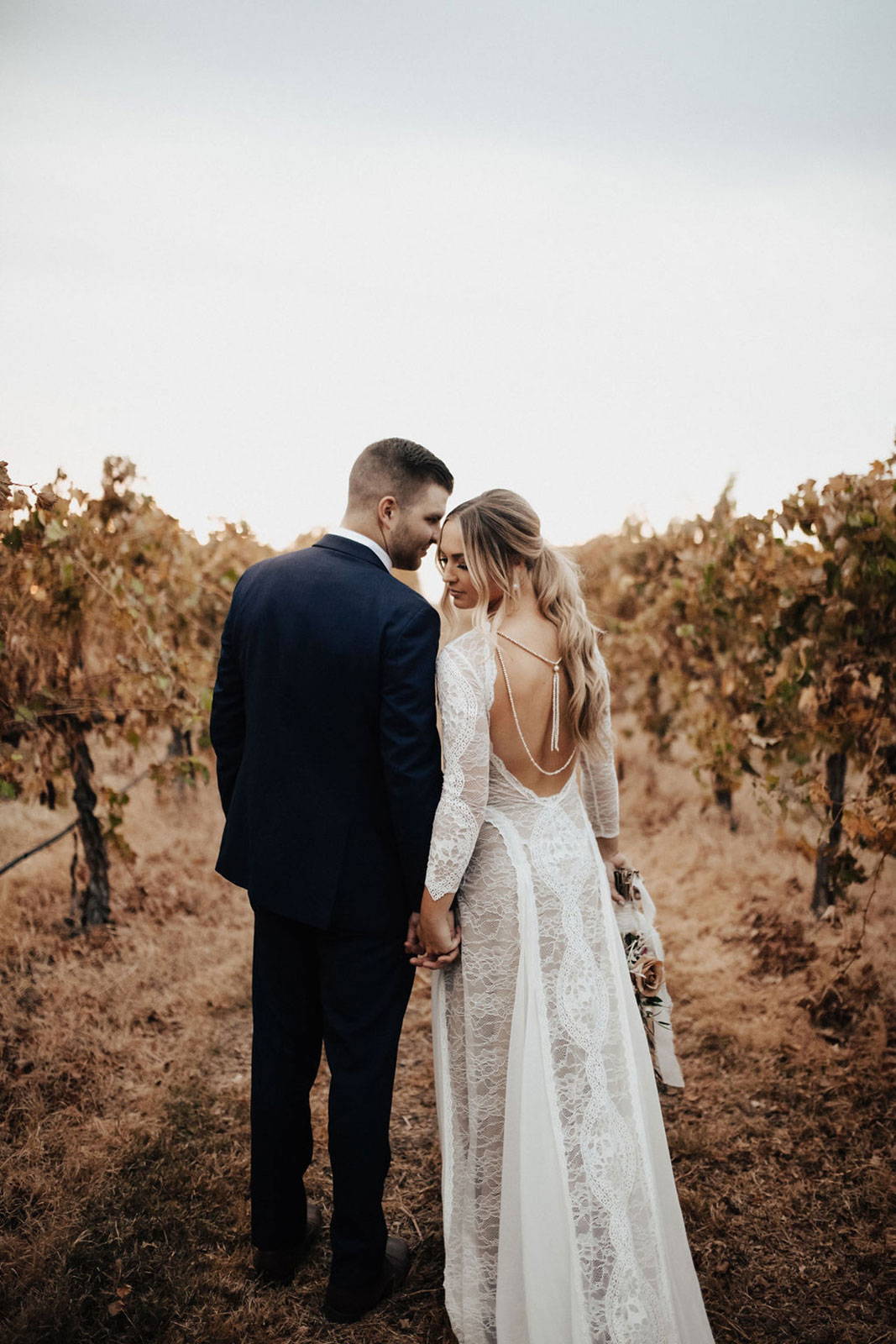 Which dress did you wear and how did you know it was 'The One'?
I chose the Inca dress. I pinned this dress on Pinterest 4 years before I was engaged! It was the first dress I tried on and I instantly knew it was the one.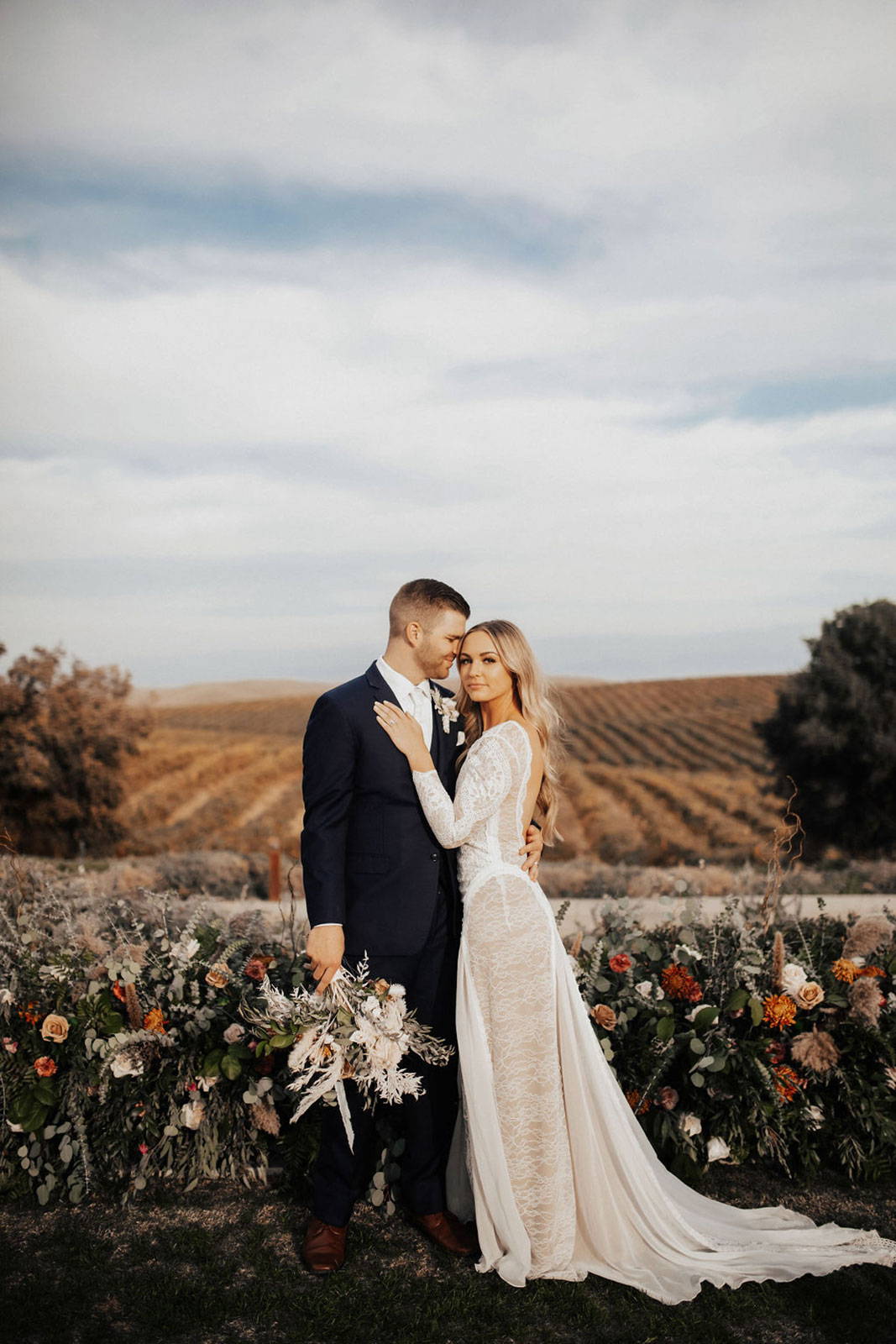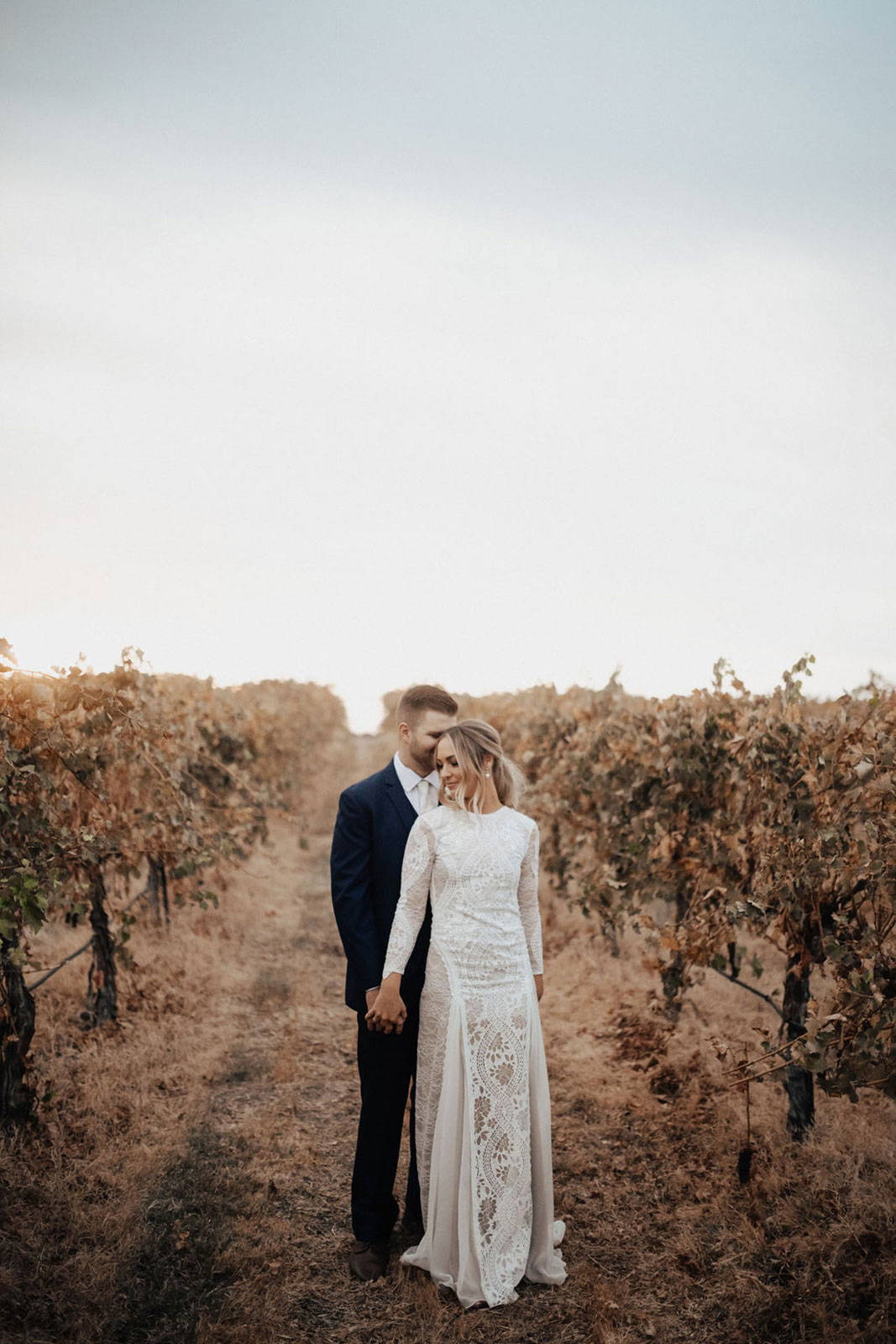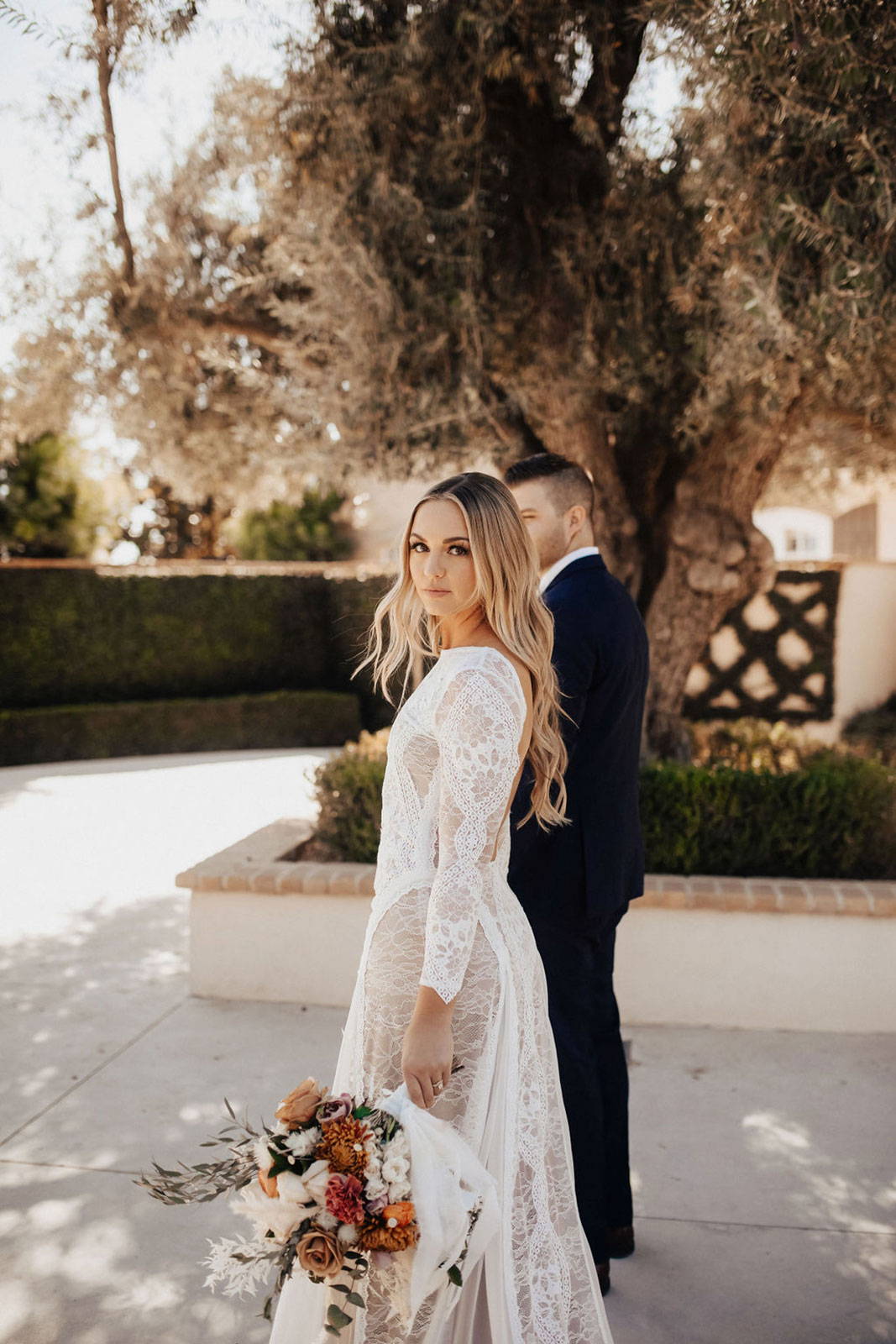 Tell us about your experience when you found your dress.
Did you buy your wedding dress online or visit one of our Showrooms?
I got my dress from the LA showroom. I had such a wonderful experience. My stylist knew my exact vision and perfectly styled my wedding look with my GRACE shoes and back piece.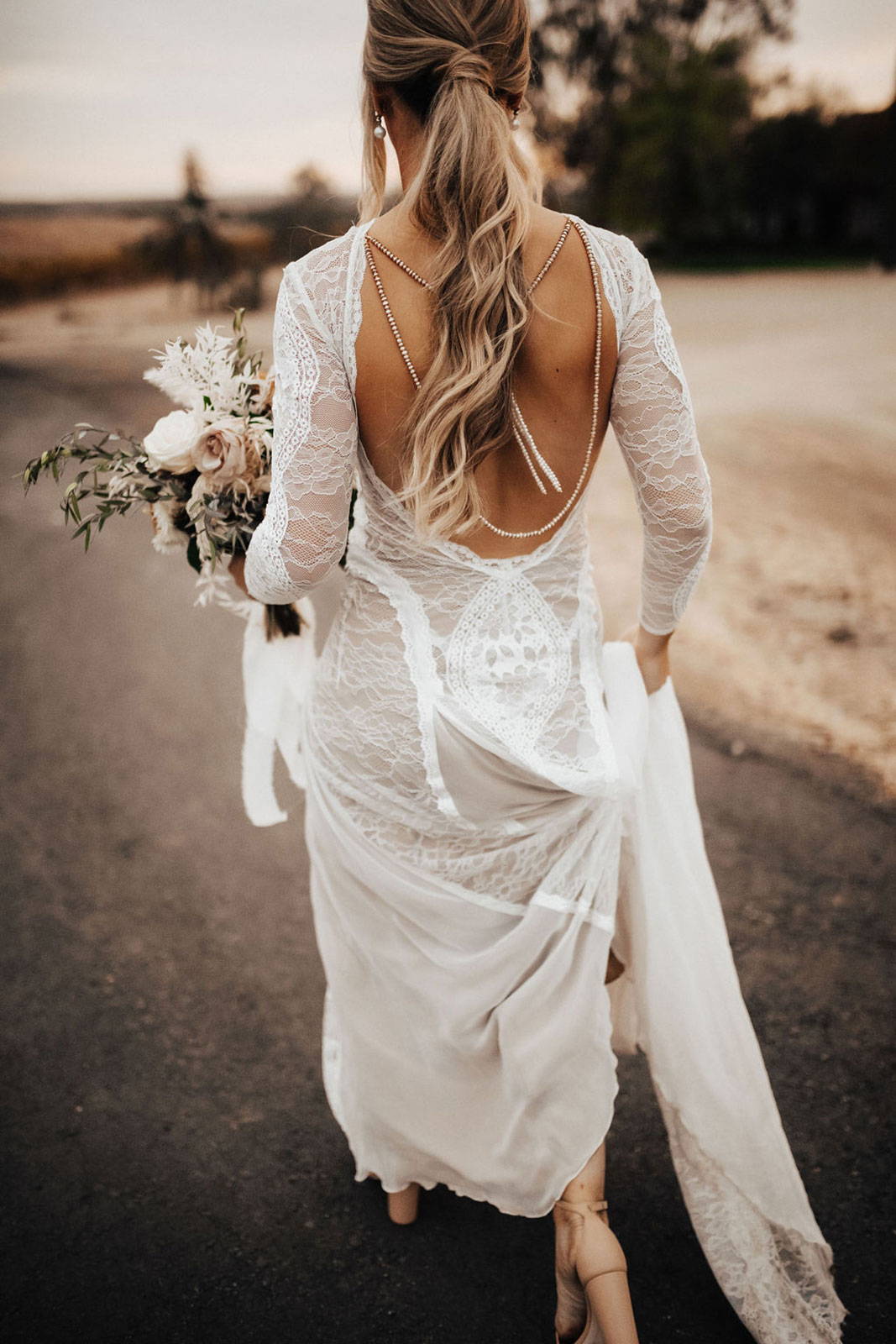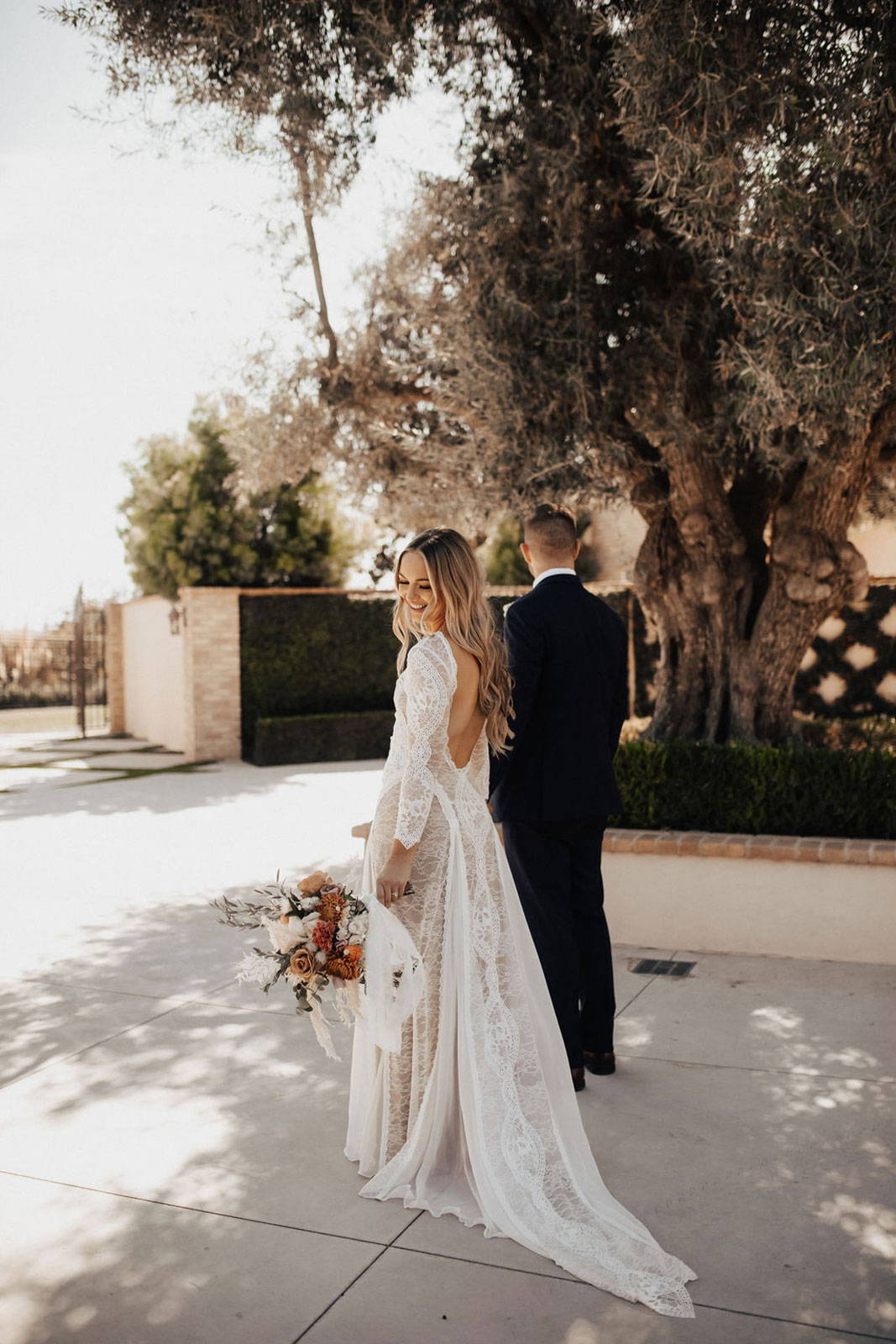 What did you do for your first date?
Our first date was at a college party where he asked me to be his drinking partner...so romantic haha.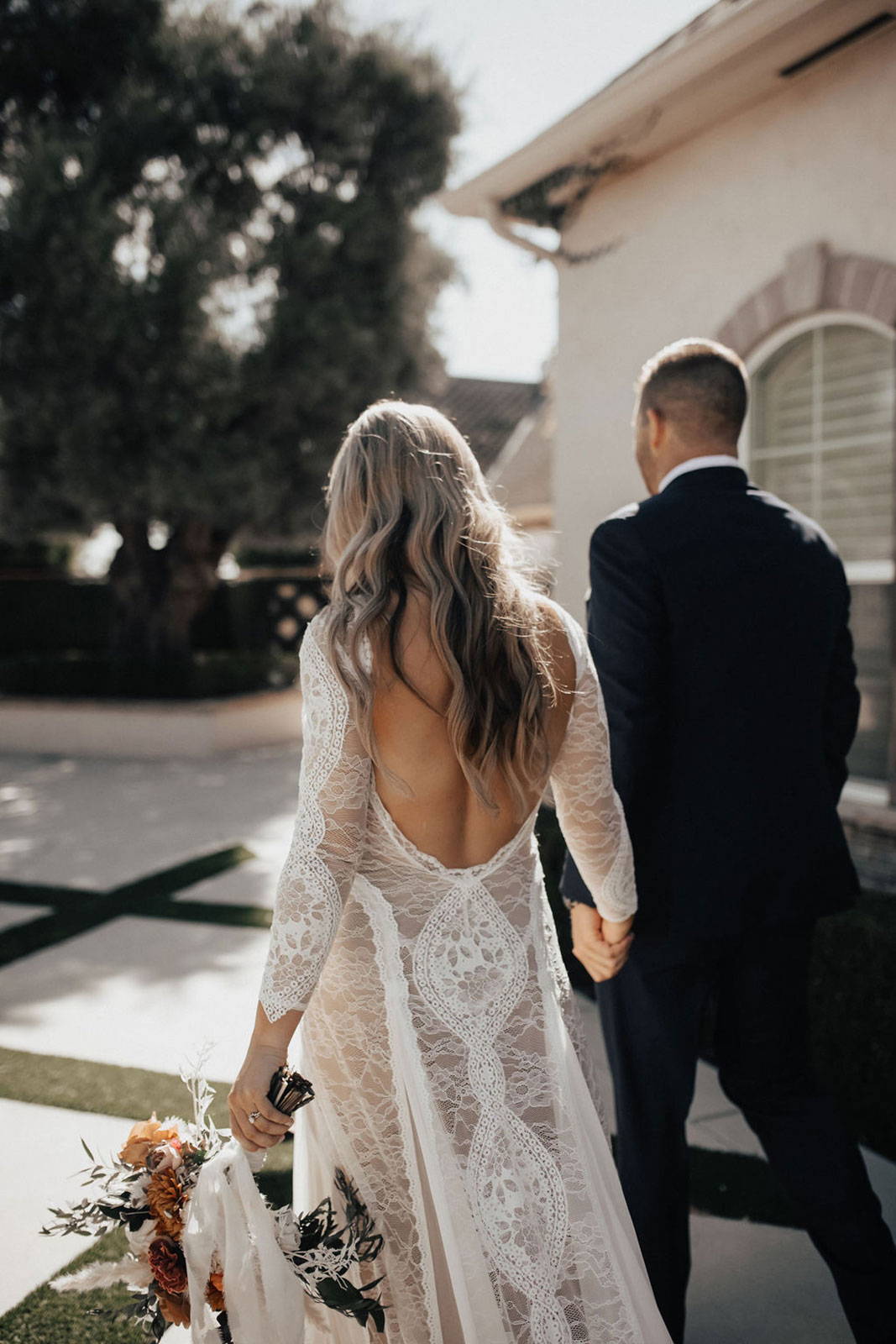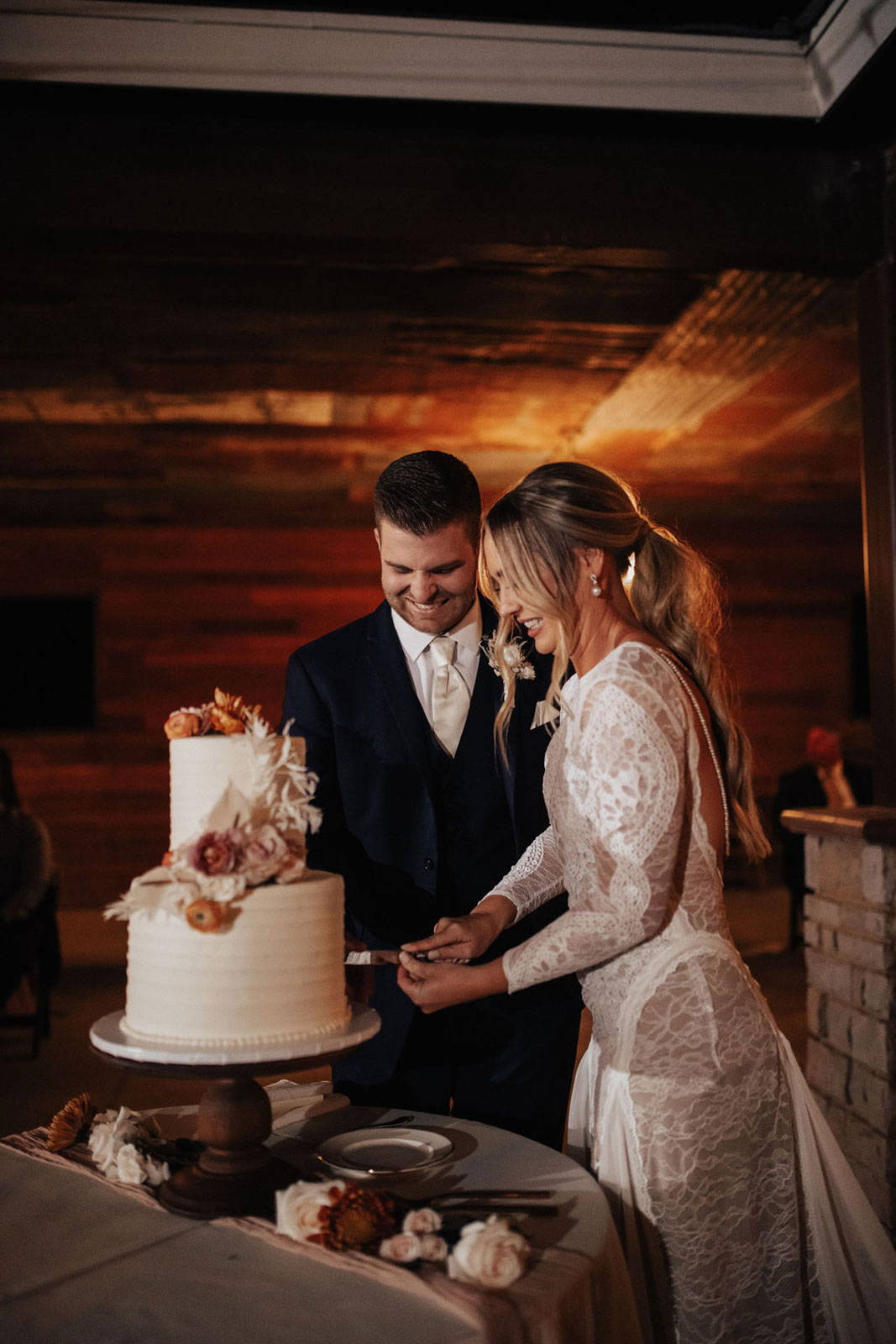 Where did you get married?
Tell us about the location & the style of your wedding.
We got married at an estate in my hometown of Bakersfield, CA. The beautiful French style estate was surrounded by vineyards and had a beautiful rustic reception area. The style of the wedding was kind of a modern boho theme. Lots of neutral and warm tones.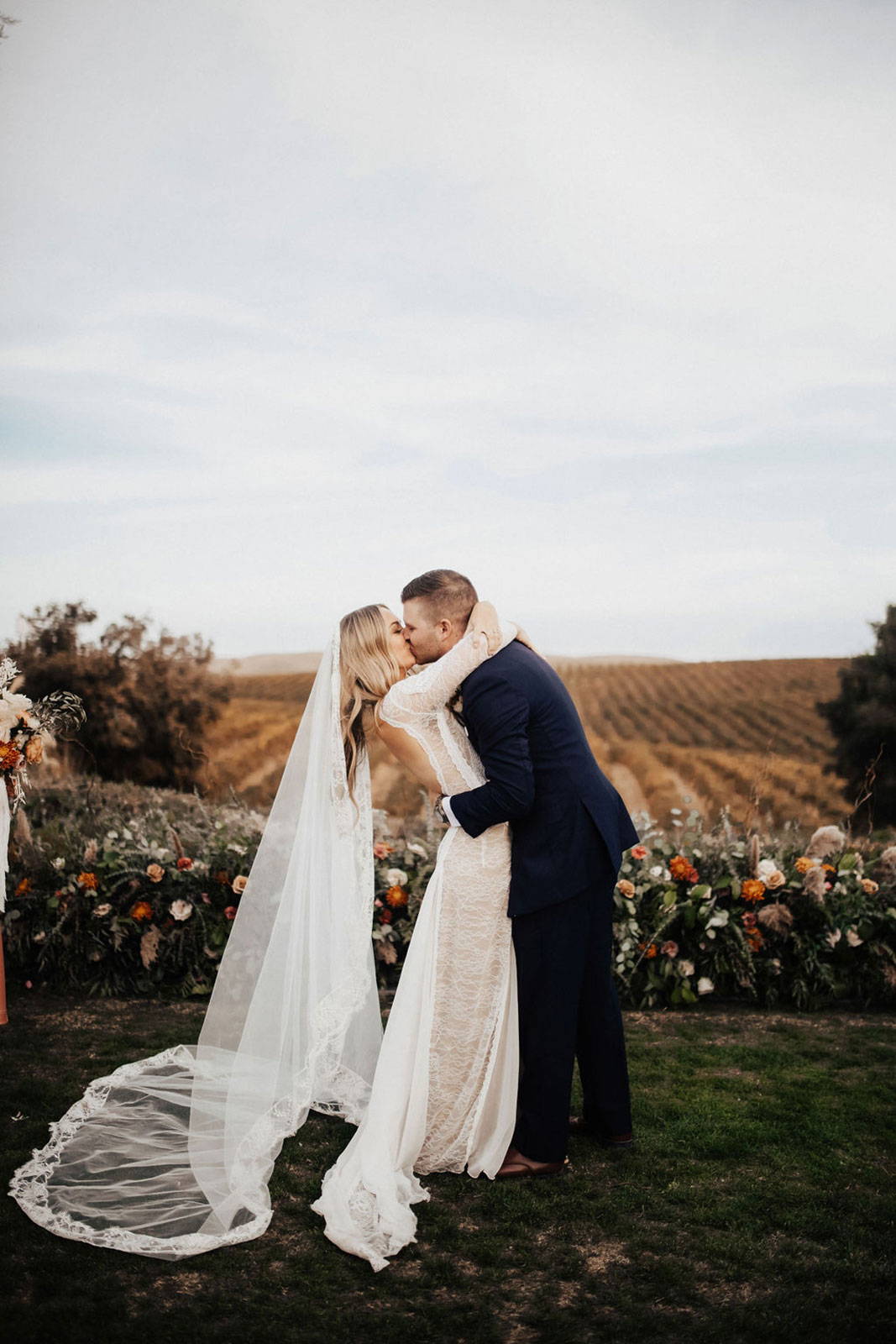 The funniest moment on the day was…
Our DJ was the life of the party and had literally EVERYONE out of their seats in on the dance floor. He lead everyone in a full choreographed routine and it was the most fun ever!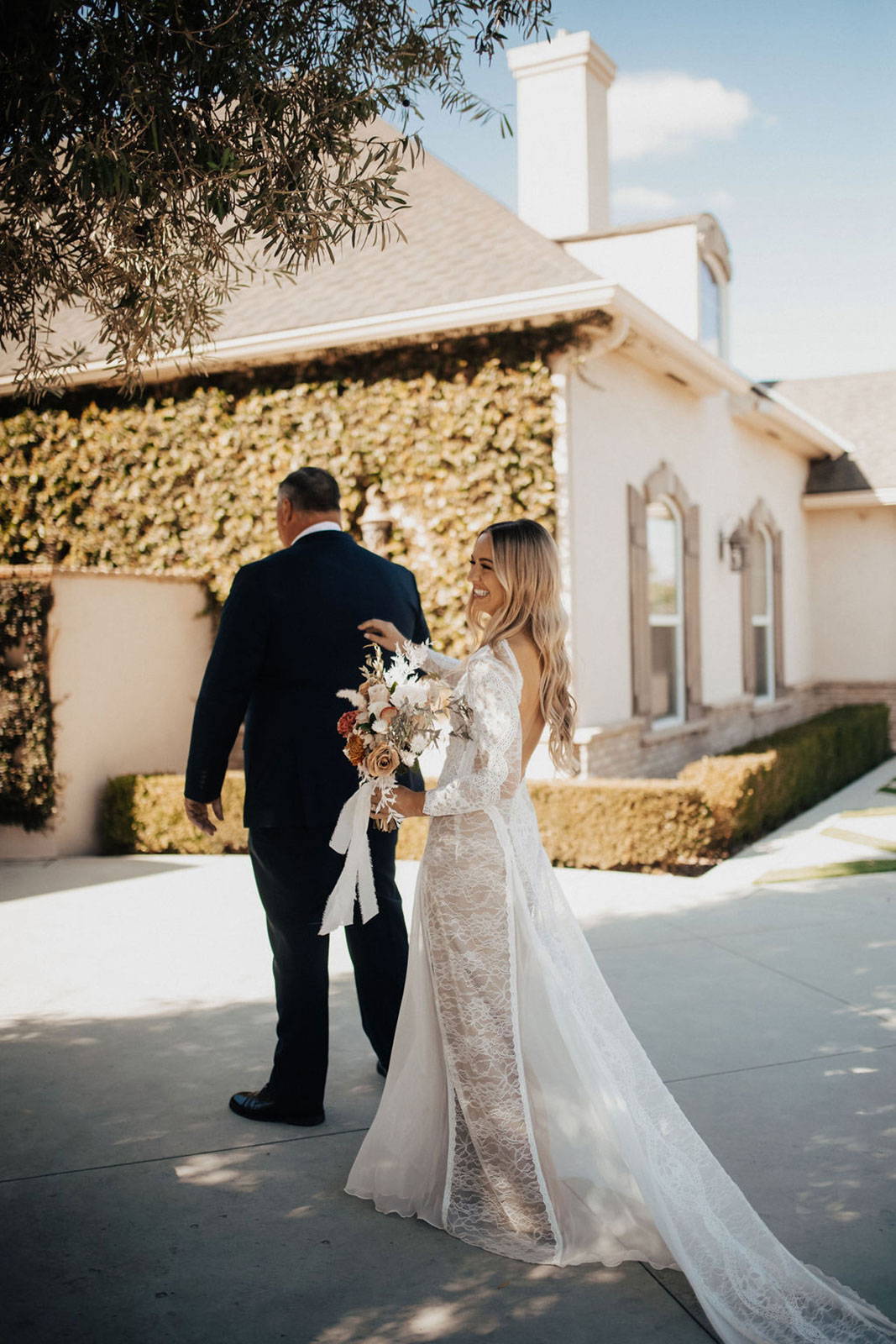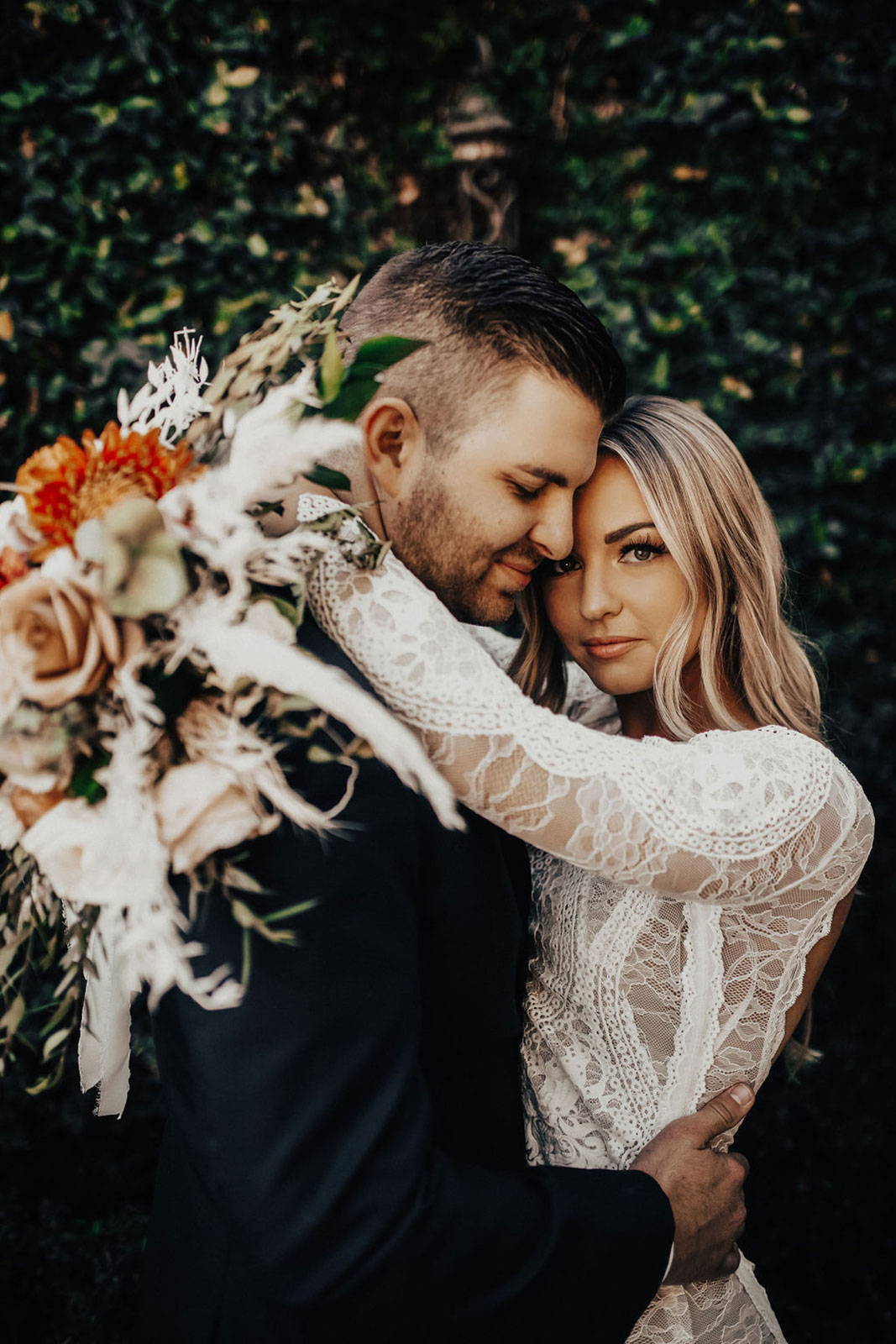 My mom, who is an elementary principal and not a florist, did all of the beautiful florals. From the beautiful floral floor installation to my bouquet...she did absolutely amazing.
Any last advice or words of wisdom that you can share?
Enjoy every little moment of your planning process + wedding day because it will fly by!



Groom's outfit: Fino's
Florist: My mom - Aimee Williamson