Carl & Katy in the Aura Gown
Our beautiful #GRACEBride Katy wears AURA, whilst getting hitched with new hubby Carl at their picturesque wedding venue - Wine + Garden, Ft. Lauderdale in Florida.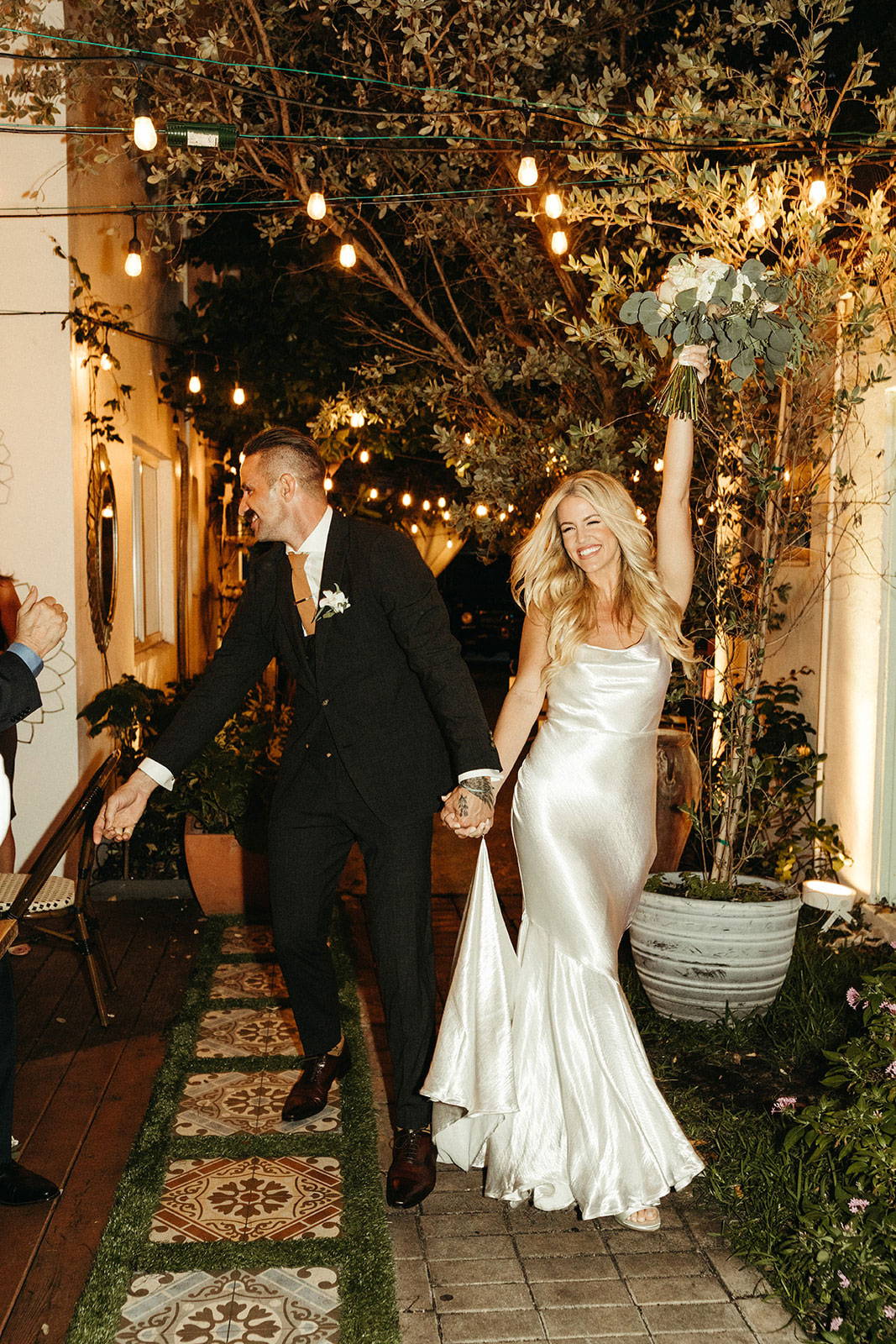 What is a GRACE woman to you?
A woman who is confident, eternally optimistic, radiates light and positivity.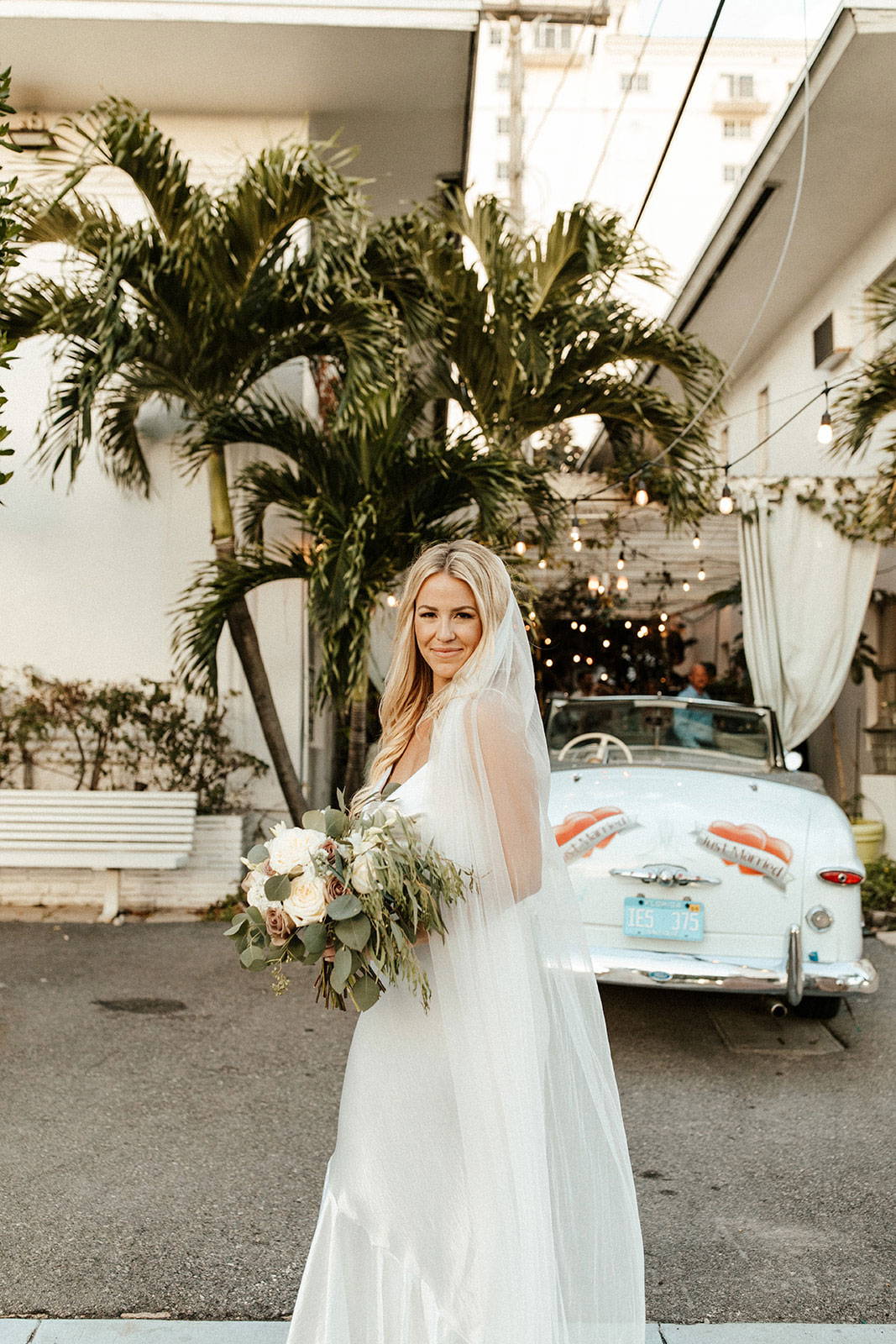 Which dress did you wear and how did you know it was 'The One'?
I was instantly drawn to the simplicity and elegance the Aura gown encompassed.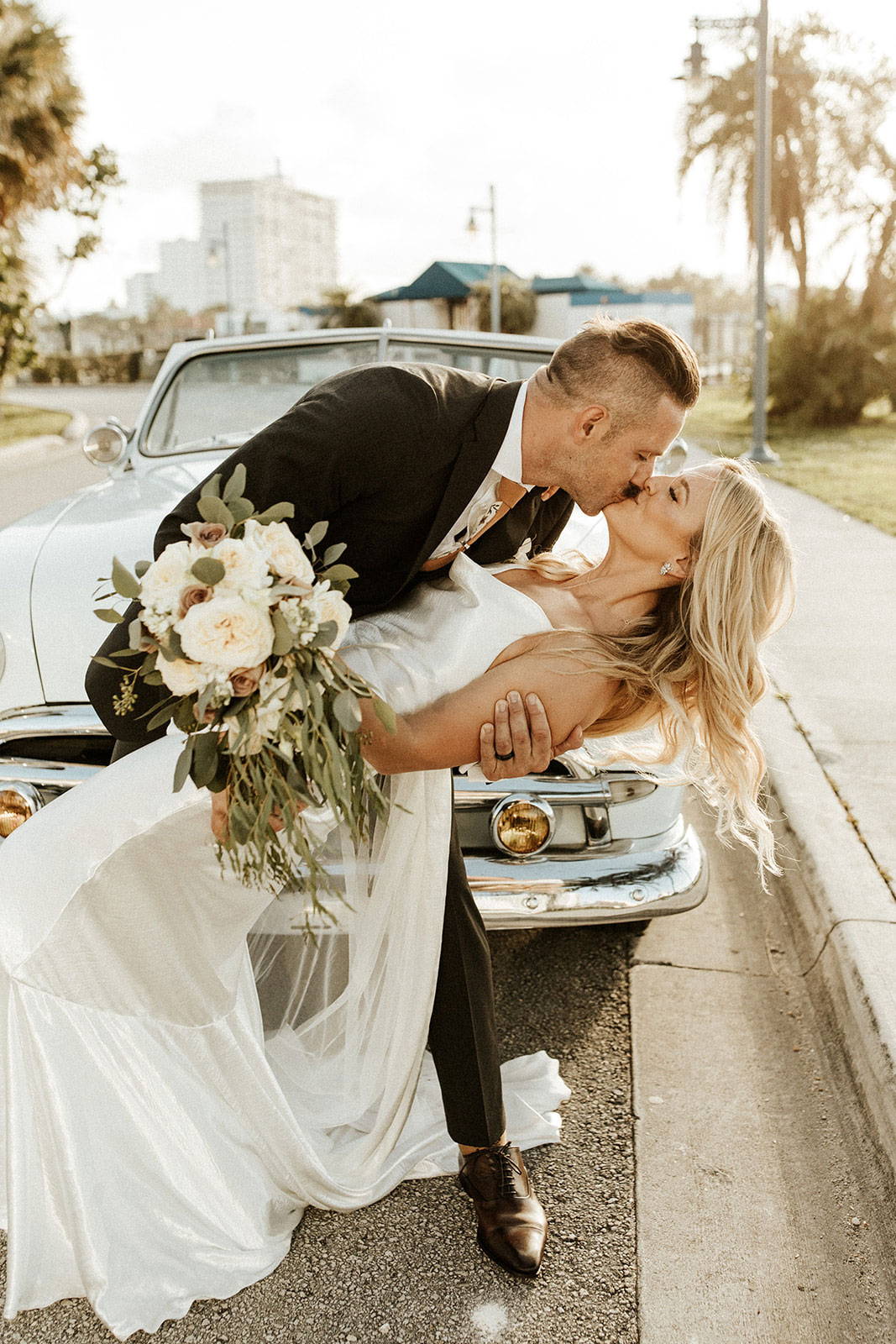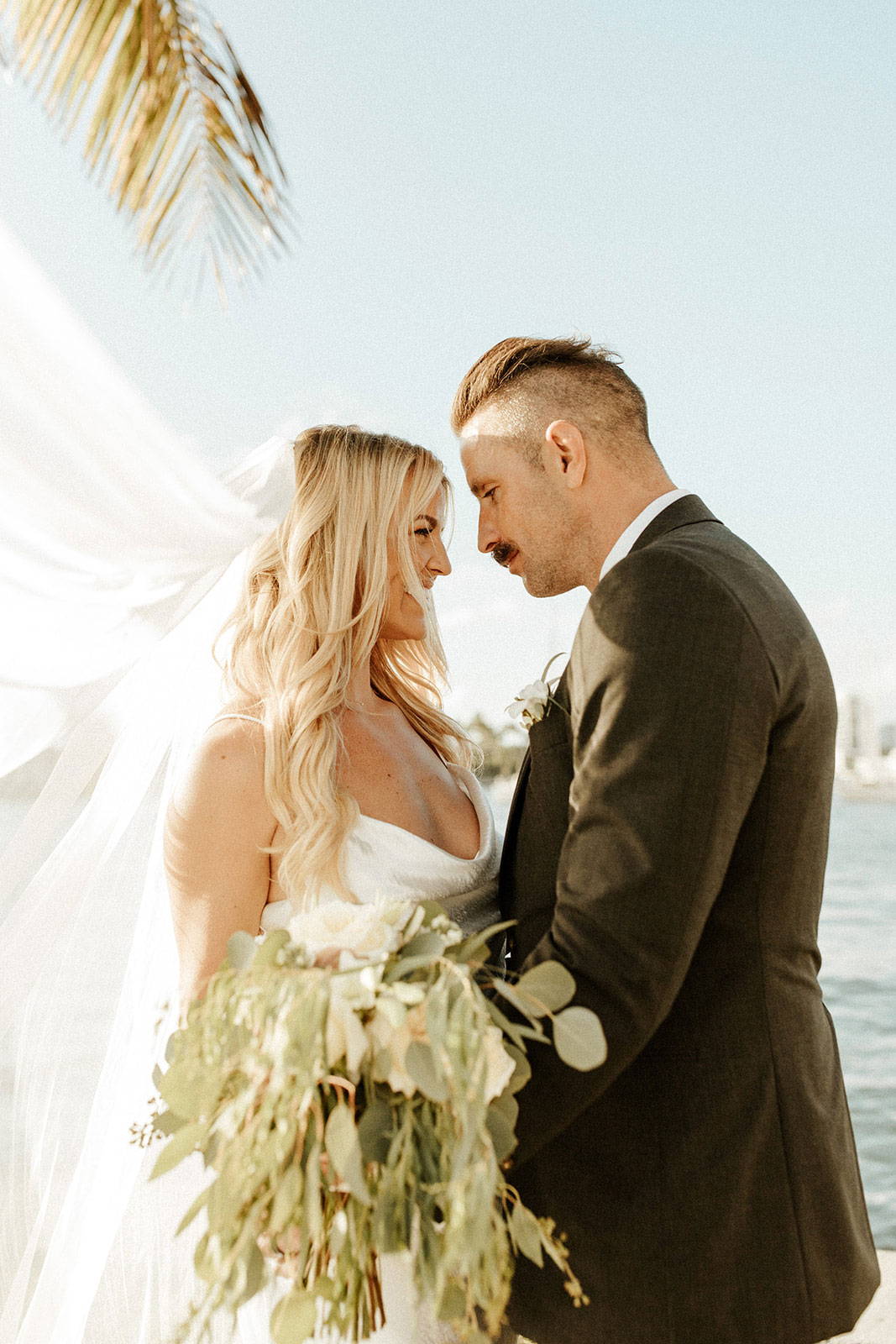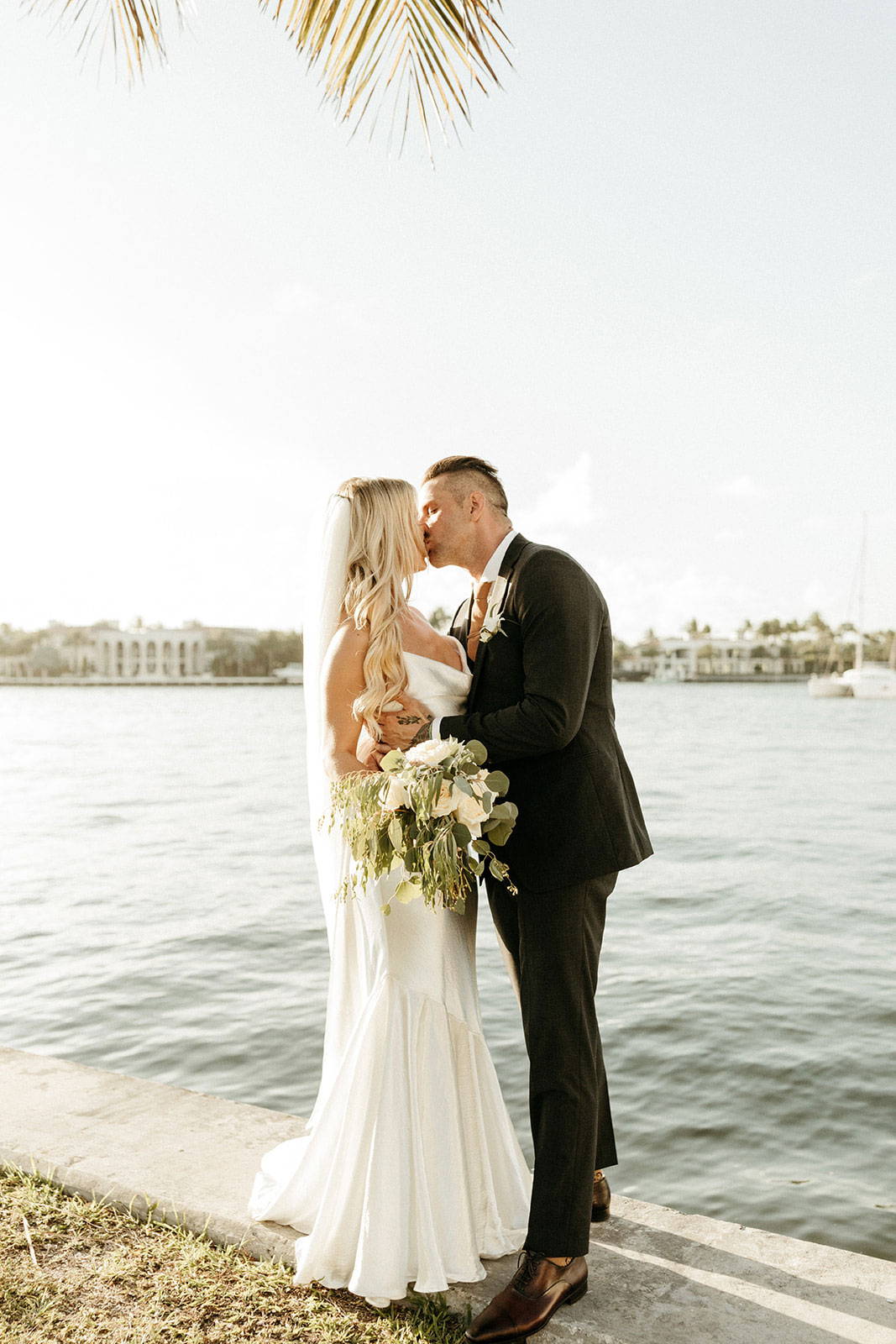 Tell us about your experience when you found your dress.
Did you buy your wedding dress online or visit one of our Showrooms?
I have been admiring GRACE gowns for several years and always knew they would be one of my top choices. I came across a photo featuring the back of the Aura gown, and I before I even saw the front I was instantly drawn to it. I'm pretty sure the night I got engaged I went online to schedule an appointment at the Grace Loves Lace showroom in Miami, FL. Alejandra Cortes was my consultant, she had the Aura waiting for me to try, along with several other styles.
She had me try on gowns that I typically wouldn't have chosen for myself, which made the experience even more unique and fun.
Although they were all incredibly beautiful, when I put on the Aura gown, I just knew. It was perfect. I purchased my gown during the 10 year anniversary celebration, and Alejandra pulled out the veil that I would be receiving as a gift with my dress, and put it on. There were no words. I am still blown away by the beauty of my wedding gown. I am forever grateful for such an memorable experience.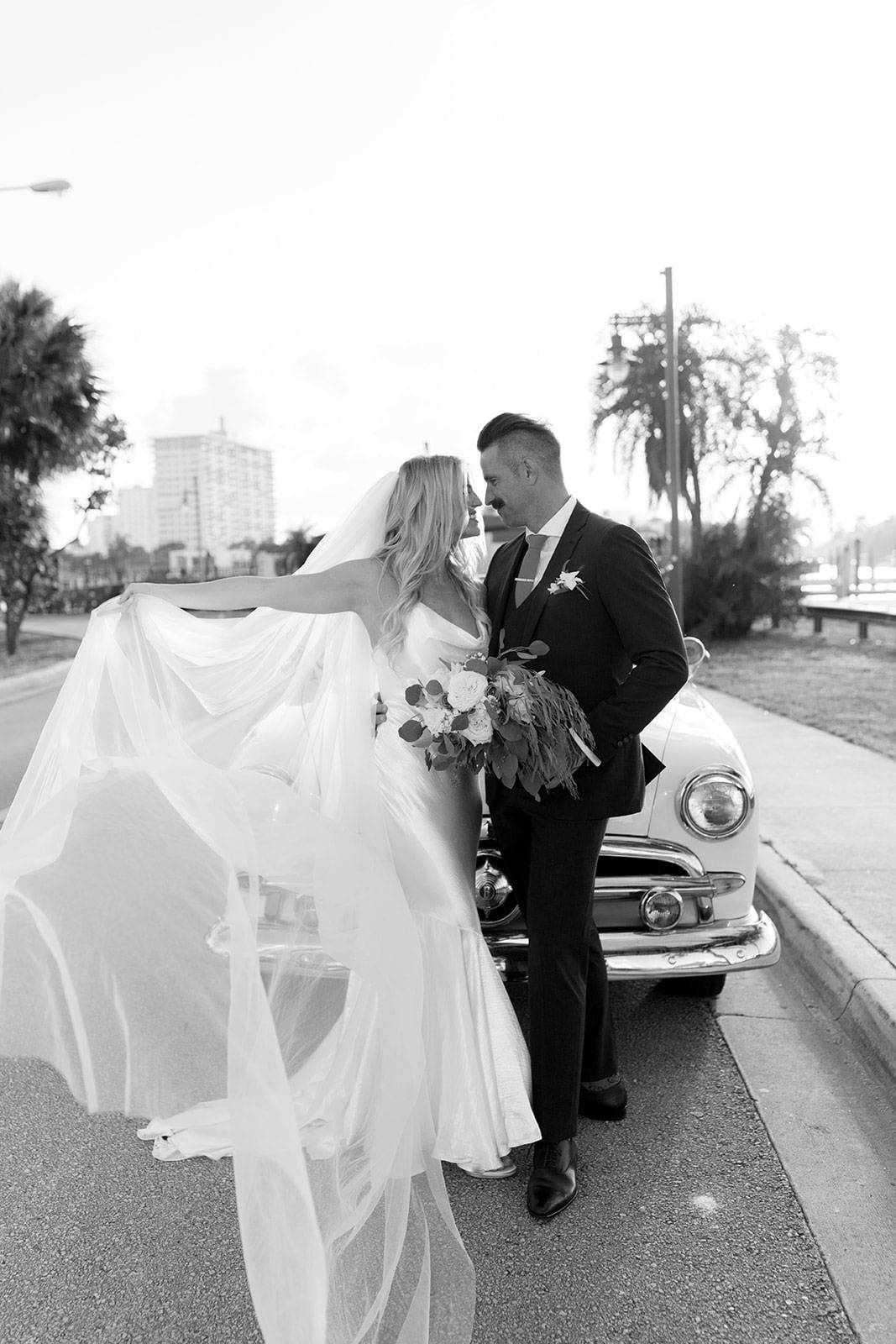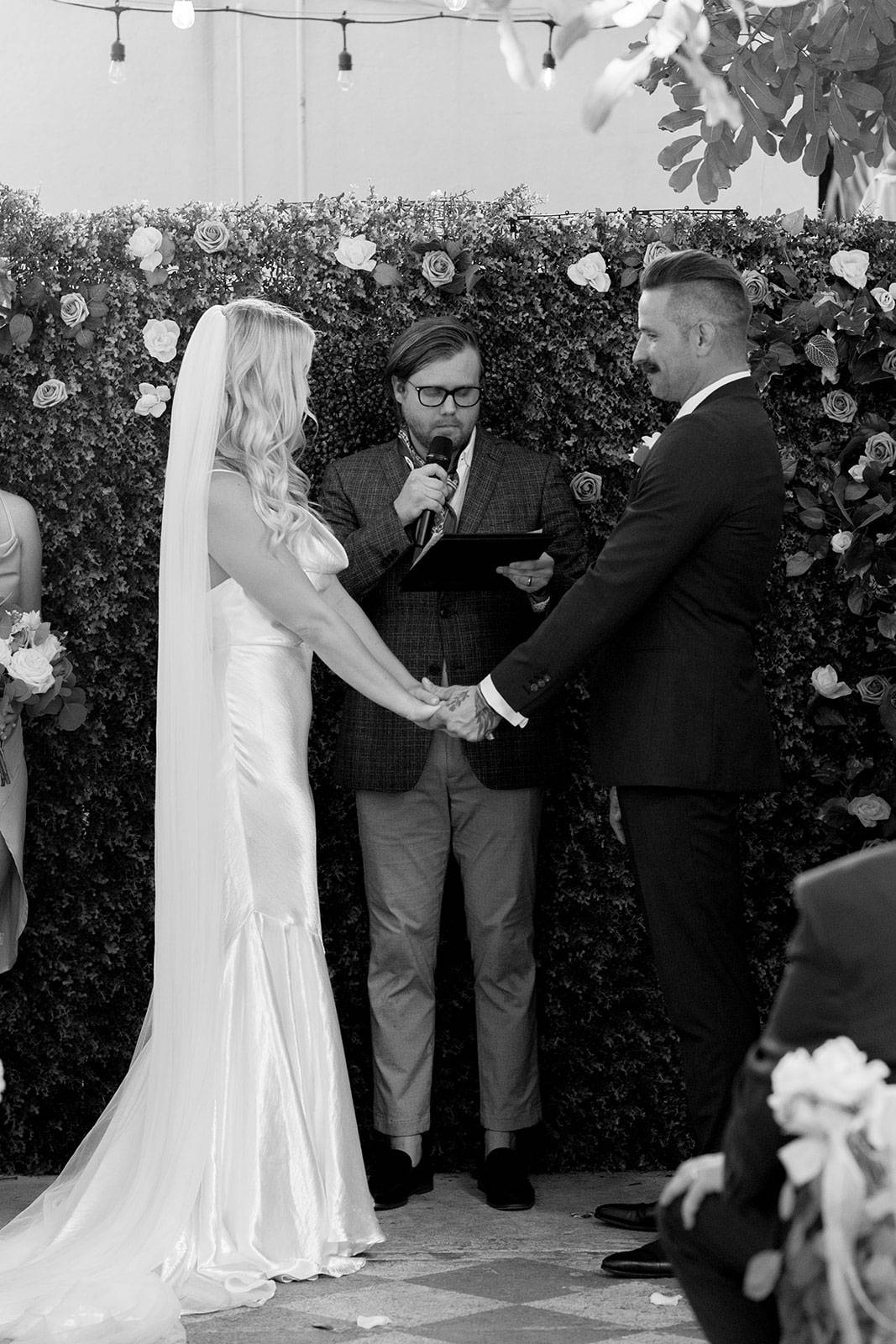 Describe your wedding day look…
My wedding day look was sleek and effortless. I wanted something minimalistic but still made heads turn. That is exactly what was captured with my Aura dress.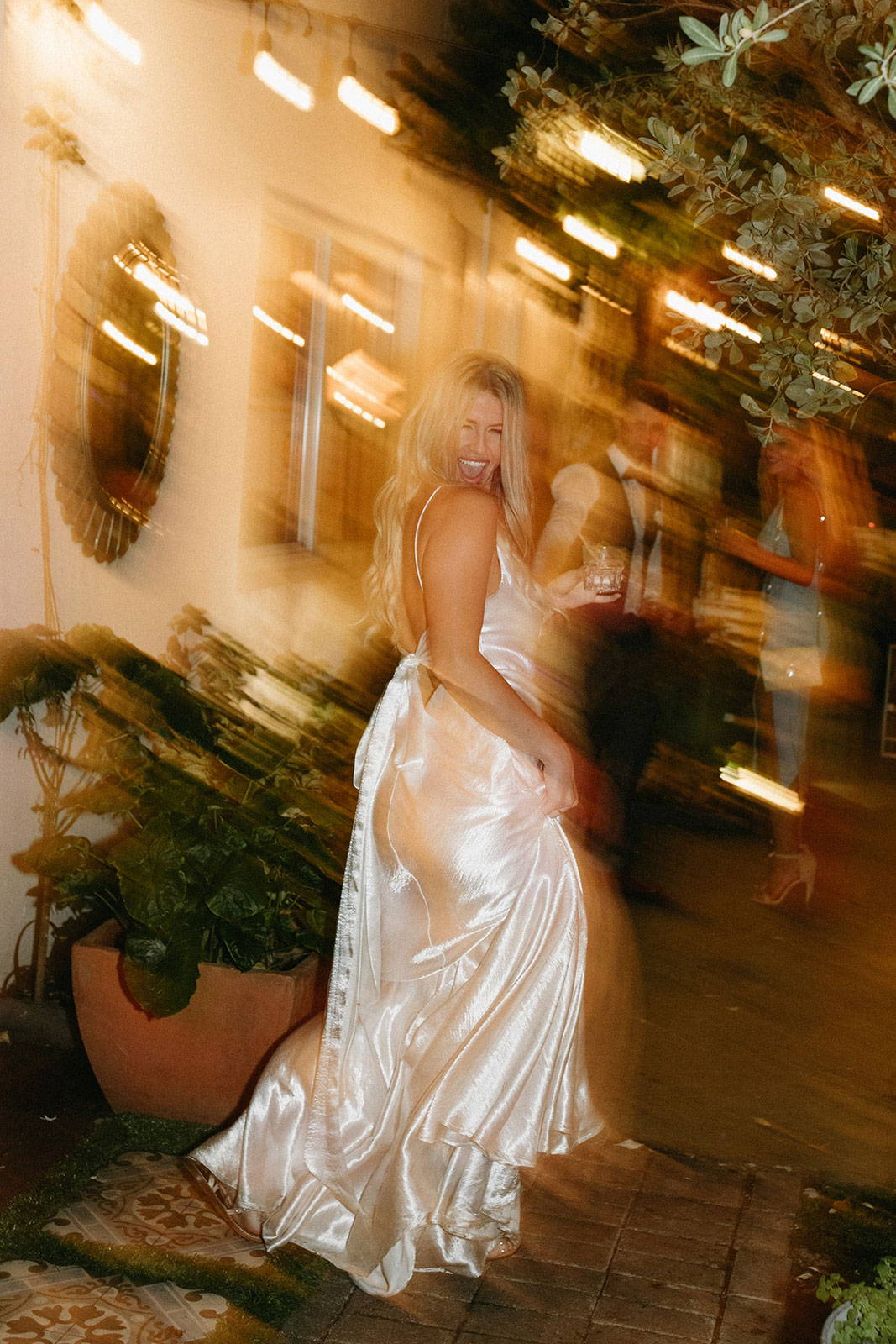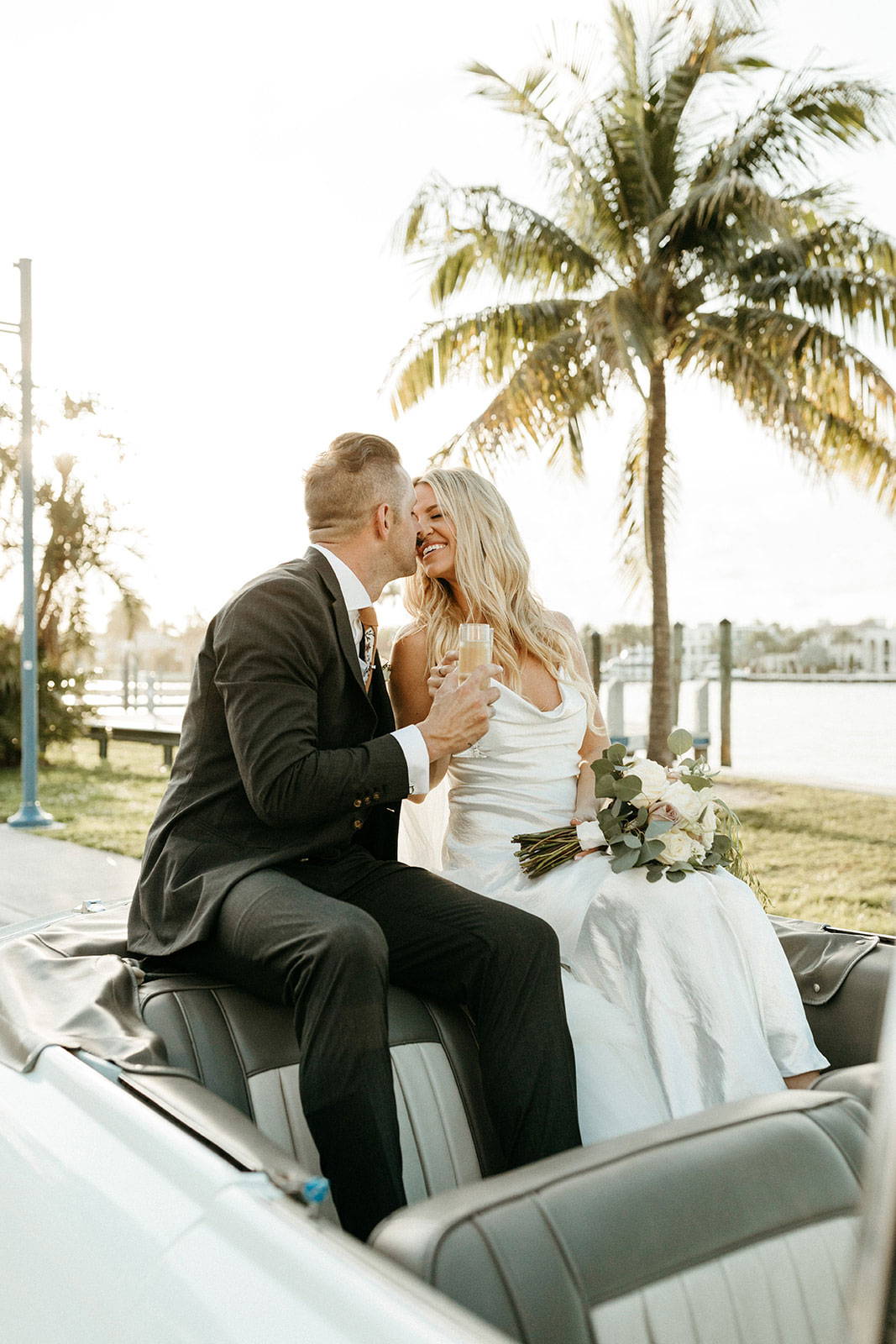 He proposed to me in Costa Rica, at one of the most incredible resorts, Nayara Gardens. The trip was originally planned for my "birthday" but I unfortunately got covid so we had to reschedule for a few weeks later - imagine his anticipation. He had a romantic private dinner planned, which he played off as a "delayed birthday dinner". Somewhere a photographer was hiding to capture all of my ugly tears. We didn't even get through the first course before he popped the question. Easiest yes of my life.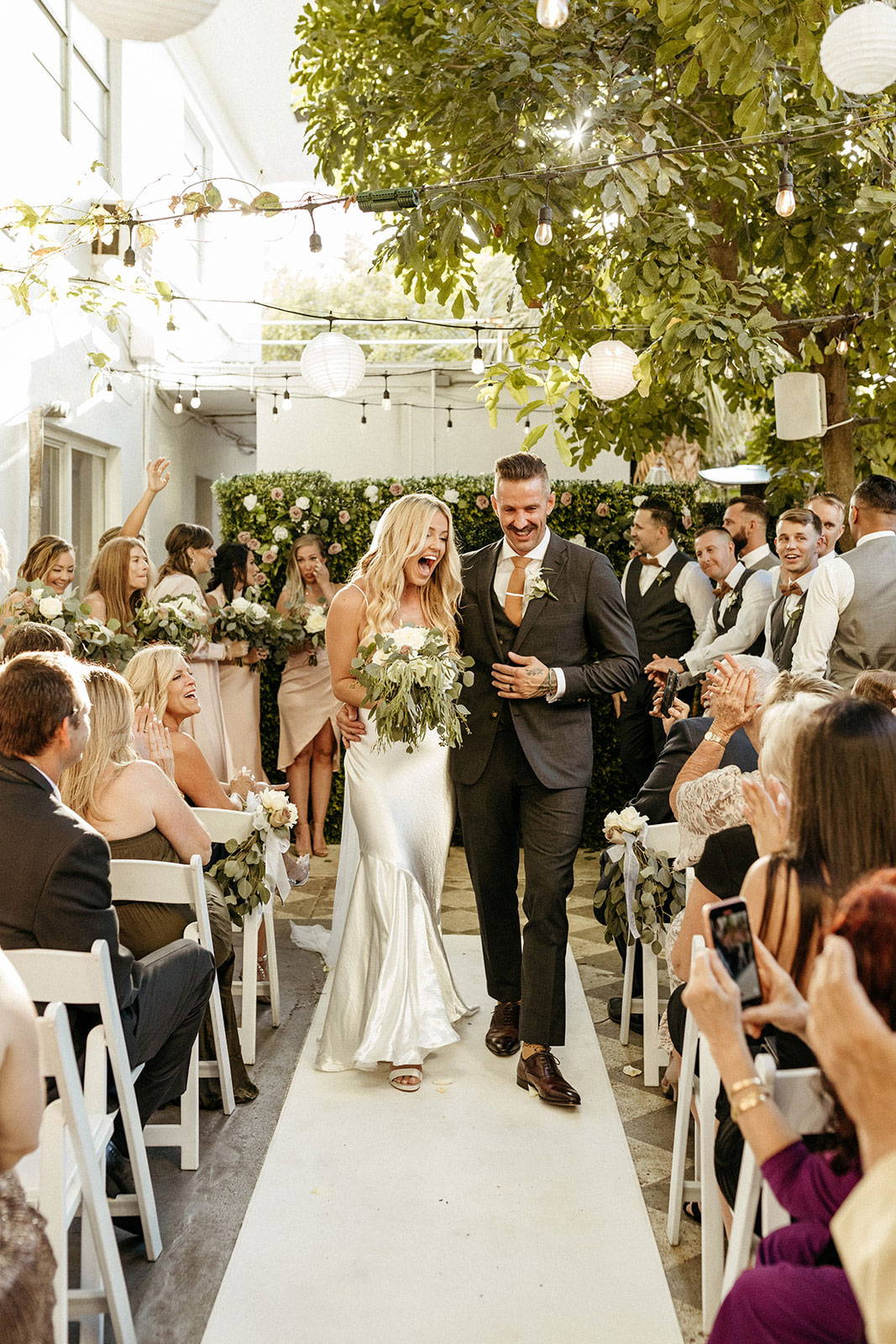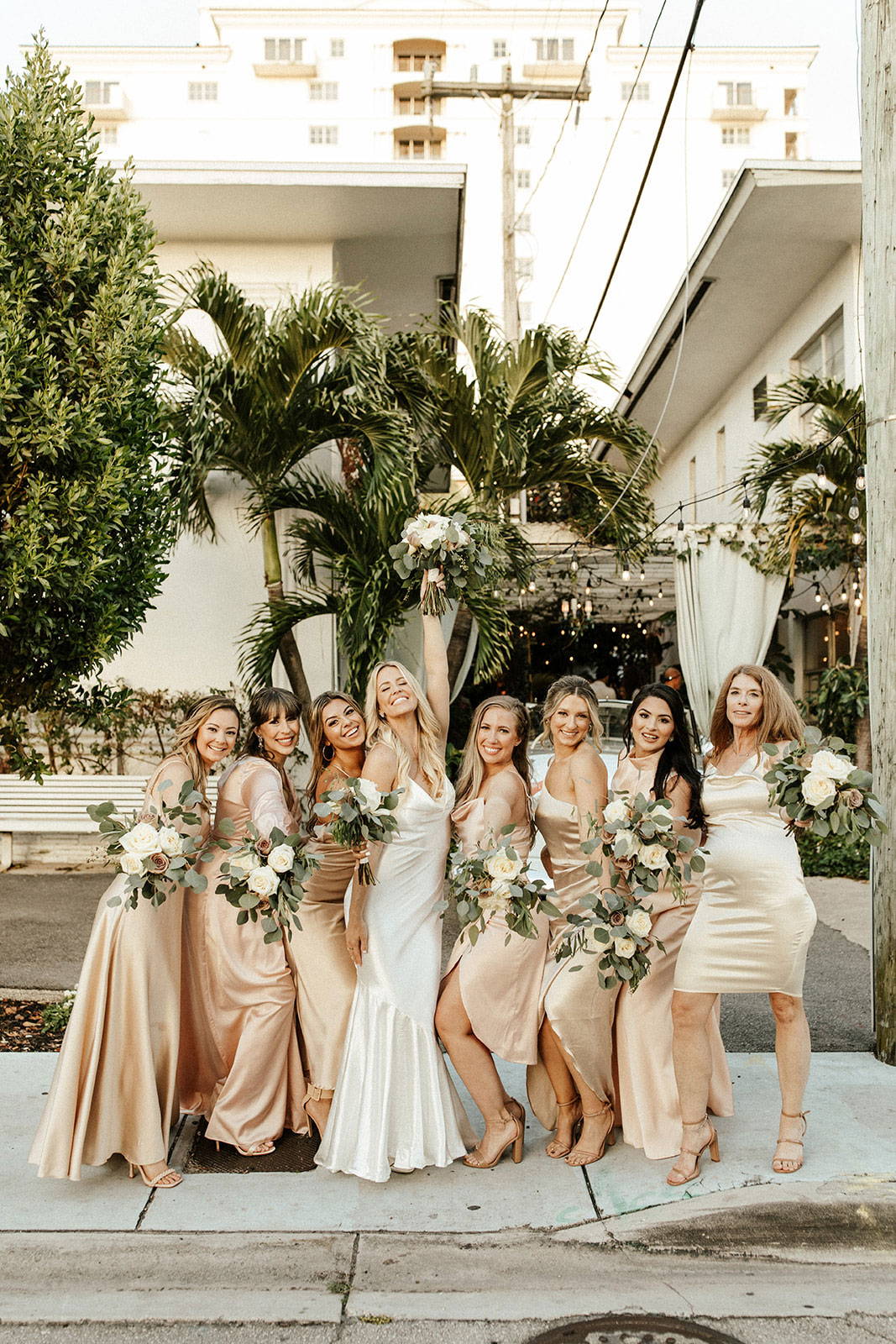 What was your goal for your wedding / what was the most important aspect to you?
The goal of my wedding was for it to feel effortless. I wanted it to feel close, and intimate, even with 100+ people.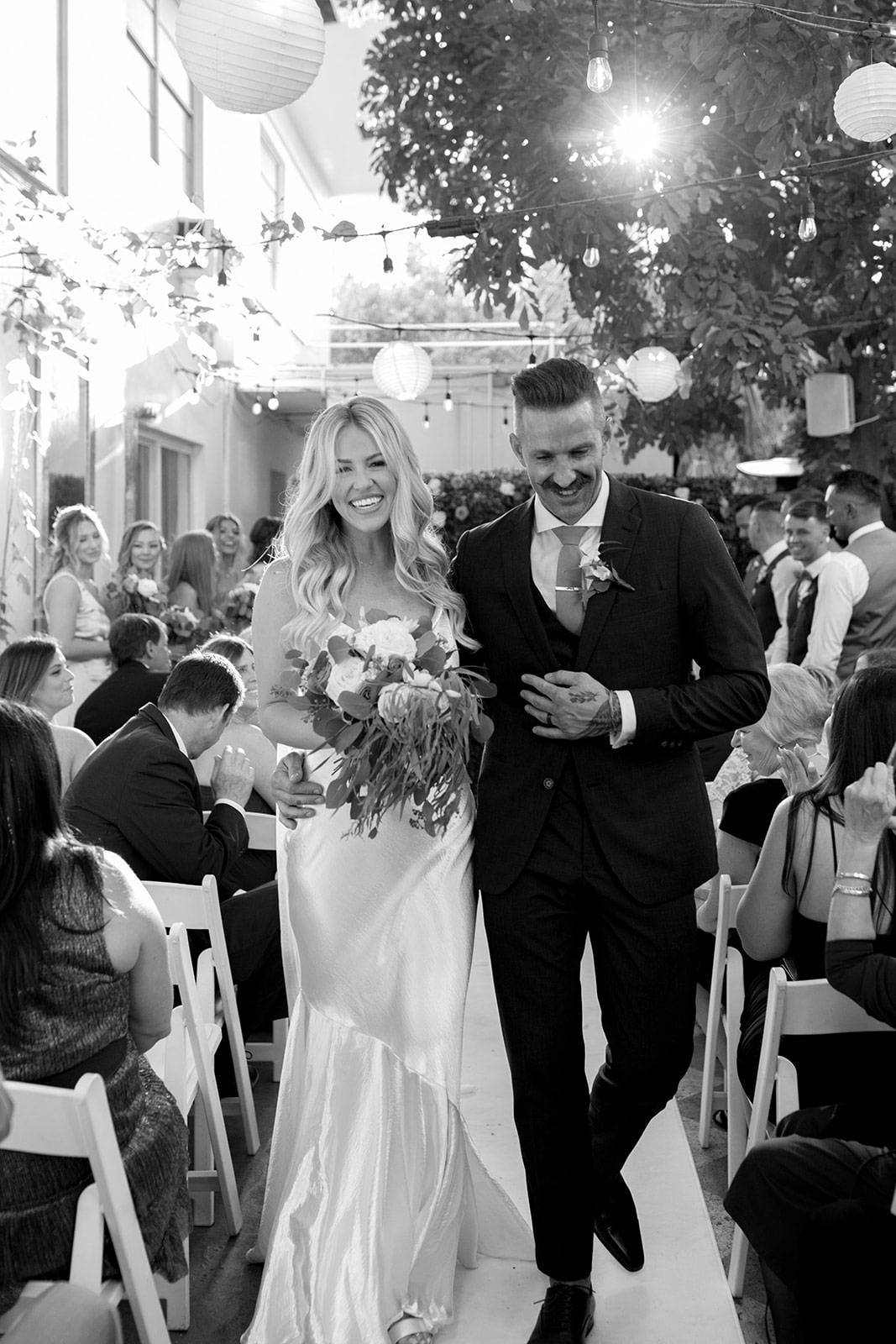 The funniest moment on the day was…
What was the most stressful part to planning?
The two weeks before the wedding was the only time I felt like we were "planning". Prior to this, everything came together perfectly, our vision, our bridal party looks, our vendors. I even remember saying "what's so hard about wedding planning?". Come to find out the real planning was two weeks before, making all of the small last minute decisions. Looking back, these tiny details probably went unnoticed, and it all came down to the overall vibe we achieved.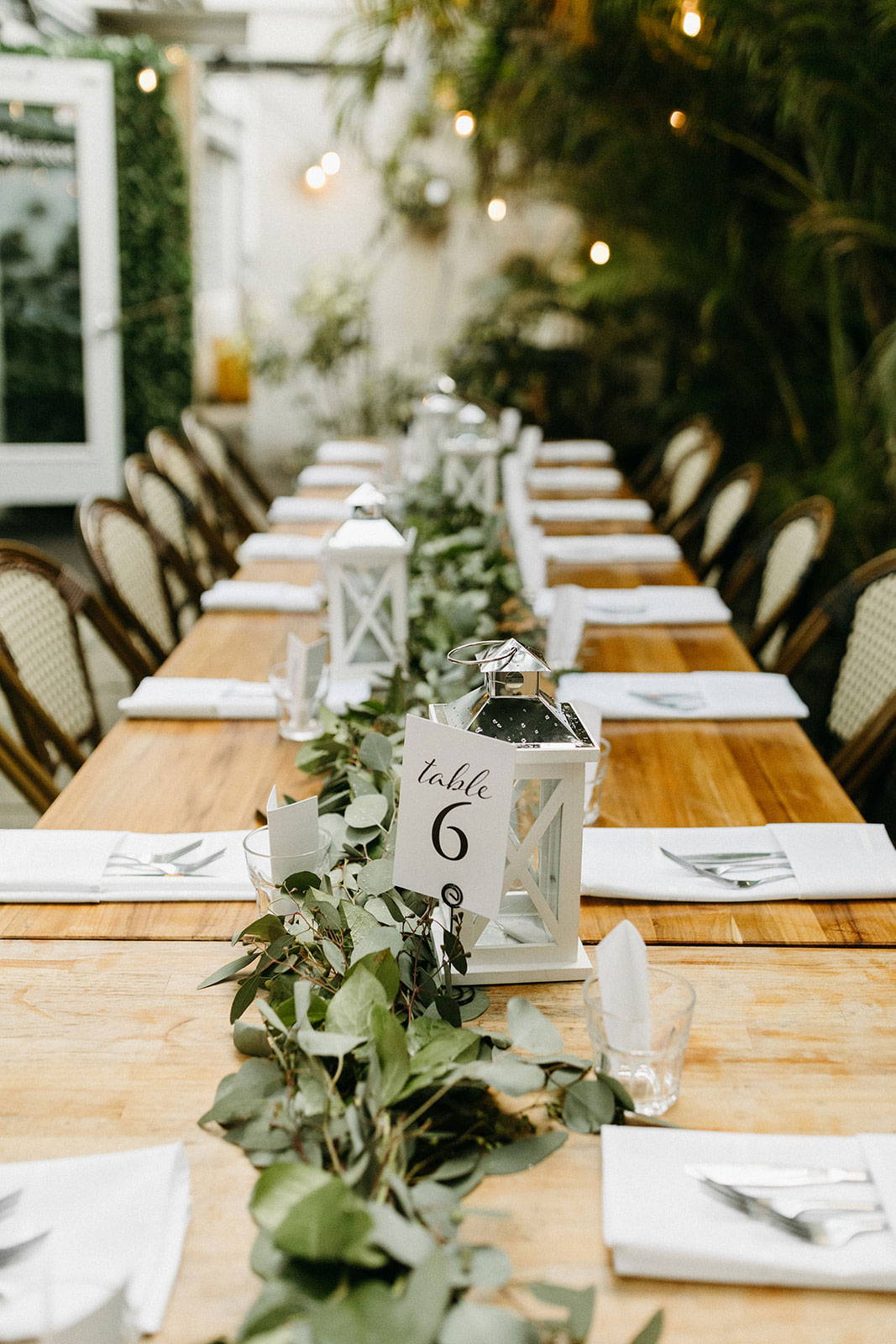 Any top beauty/health/fitness or wedding preparation advice that you can share…
I'm a Nurse Practitioner and the one thing I have found that kills your immune system is wearing yourself out. Don't go crazy working out or crash dieting. Be consistent with your workout routine, eat clean (but still treat yourself), take your vitamins, and drink water! The stress of wedding planning will already affect your immune system, use exercise as a therapeutic escape, not a chore because you're getting married.
Any last advice or words of wisdom that you can share?
Embrace the love and energy of everyone surrounding you. Take a moment to step back and take it all in. It's a truly indescribable feeling.