Carol & Katia in the Summer Gown
#GRACEBride Katia and husband Carol got hitched in Côte d'Azur, South of France – with the theme of their wedding being chic and elegant; white, beige and pink flowers decorated their special day. Katia is from Paris and Carol grew up by the seaside of Romania, so this venue was the perfect combination for the lovers.​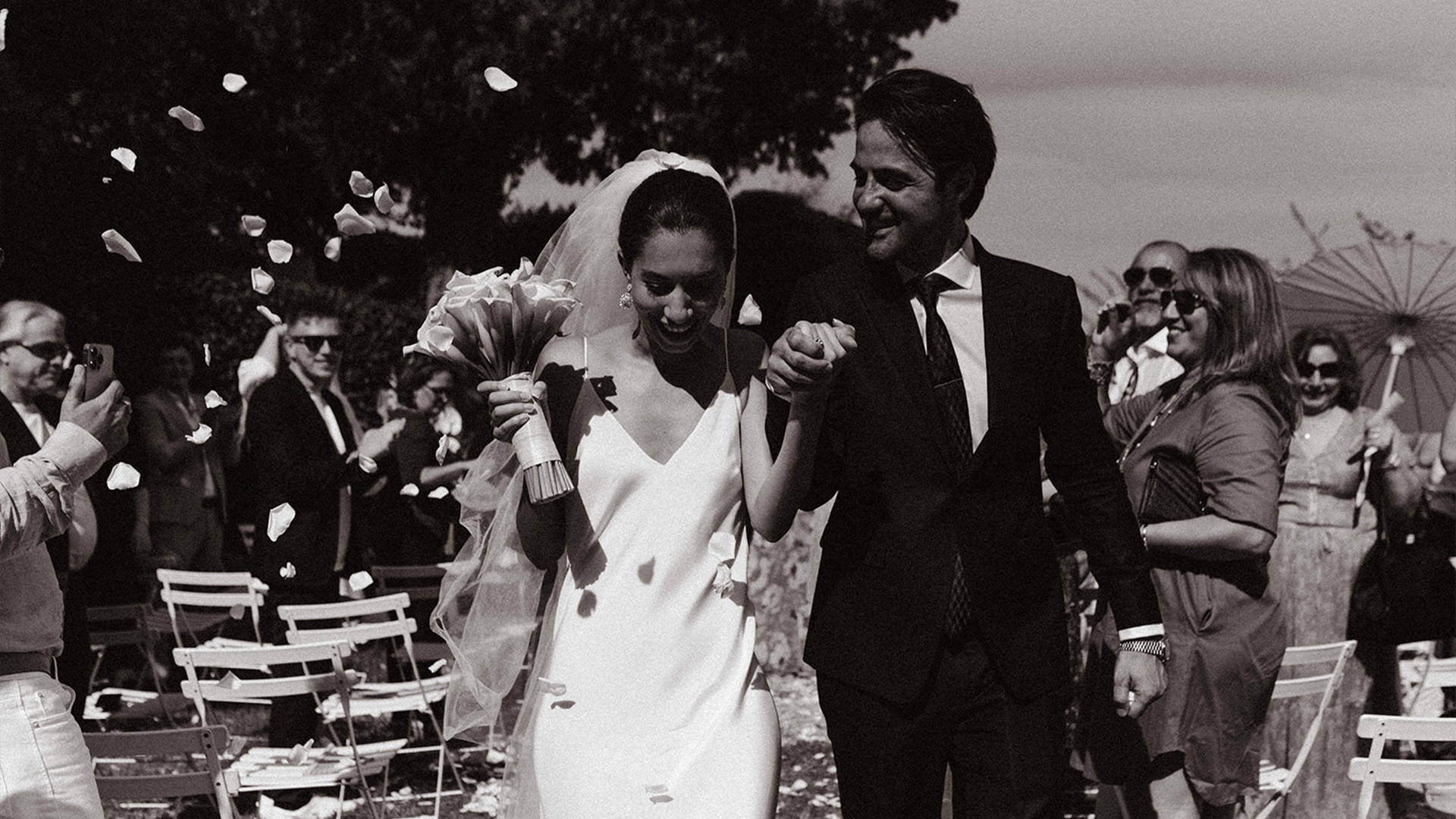 What is a GRACE woman to you?
A modern bride who knows what she wants. She is not interested by conventional things and stands up for what matters.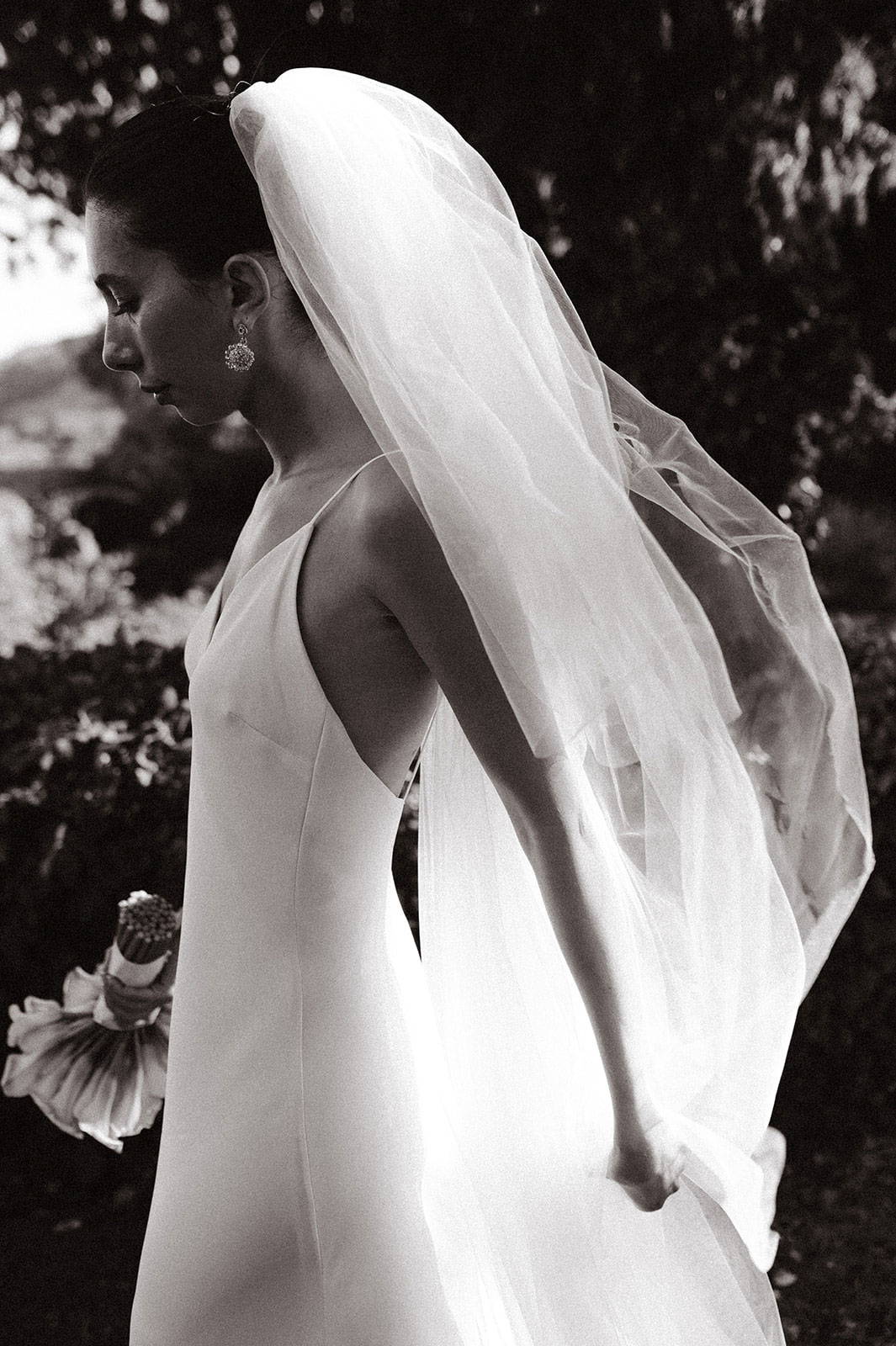 Which GRACE dress did you wear and how did you know it was 'The One'?
That's a bit of a long story here... I went to the end of collection GLL sales with my mom who came from Paris especially for that and found the Arlo dress (very similar to the Summer gown but previous collection). I knew straight away it was what I was looking for. After taking the dress to the dry cleaner, it unfortunately got damaged. I was devastated, but I knew about the Summer dress which was actually even nicer. I went on my own to the showroom and gladly picked it. This dress was a dream and I was so fortunate to know about it without having to look again for a dress. Before looking, I wanted to go for a minimalist, chic, silky white dress. The Summer gown was exactly that. I decided to combine the dress with the beautiful Posey Veil that brought a bit of character to the look.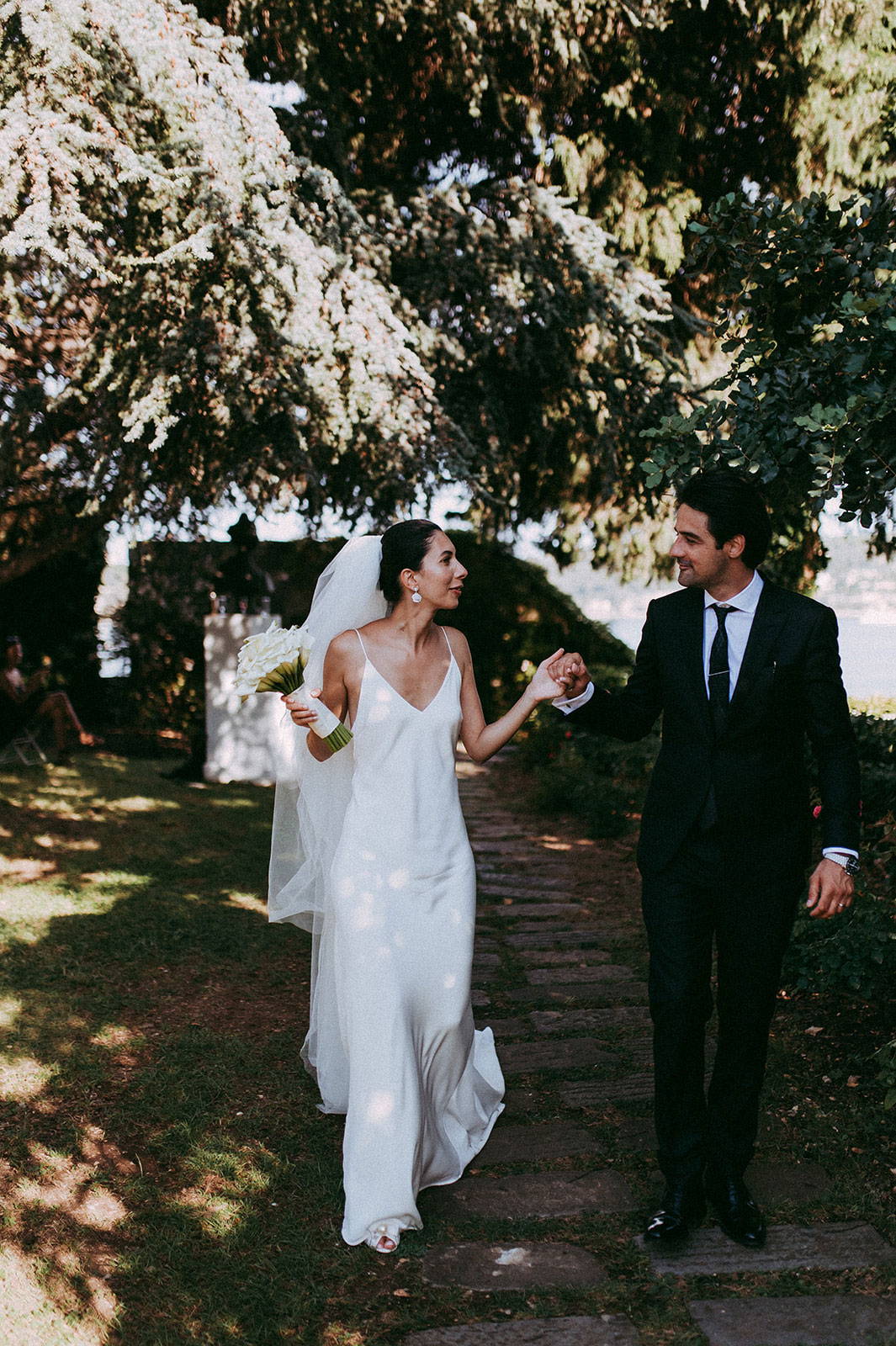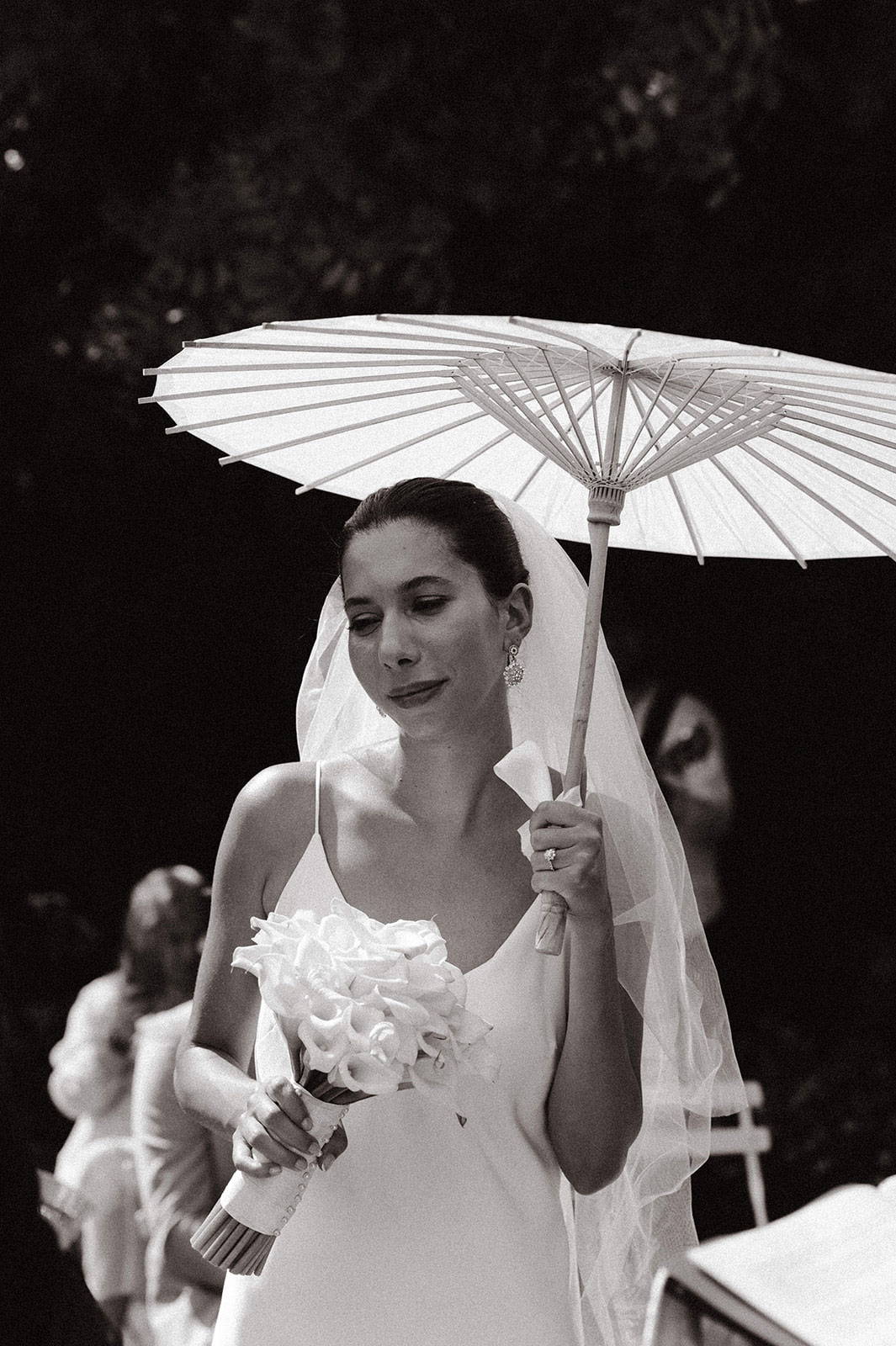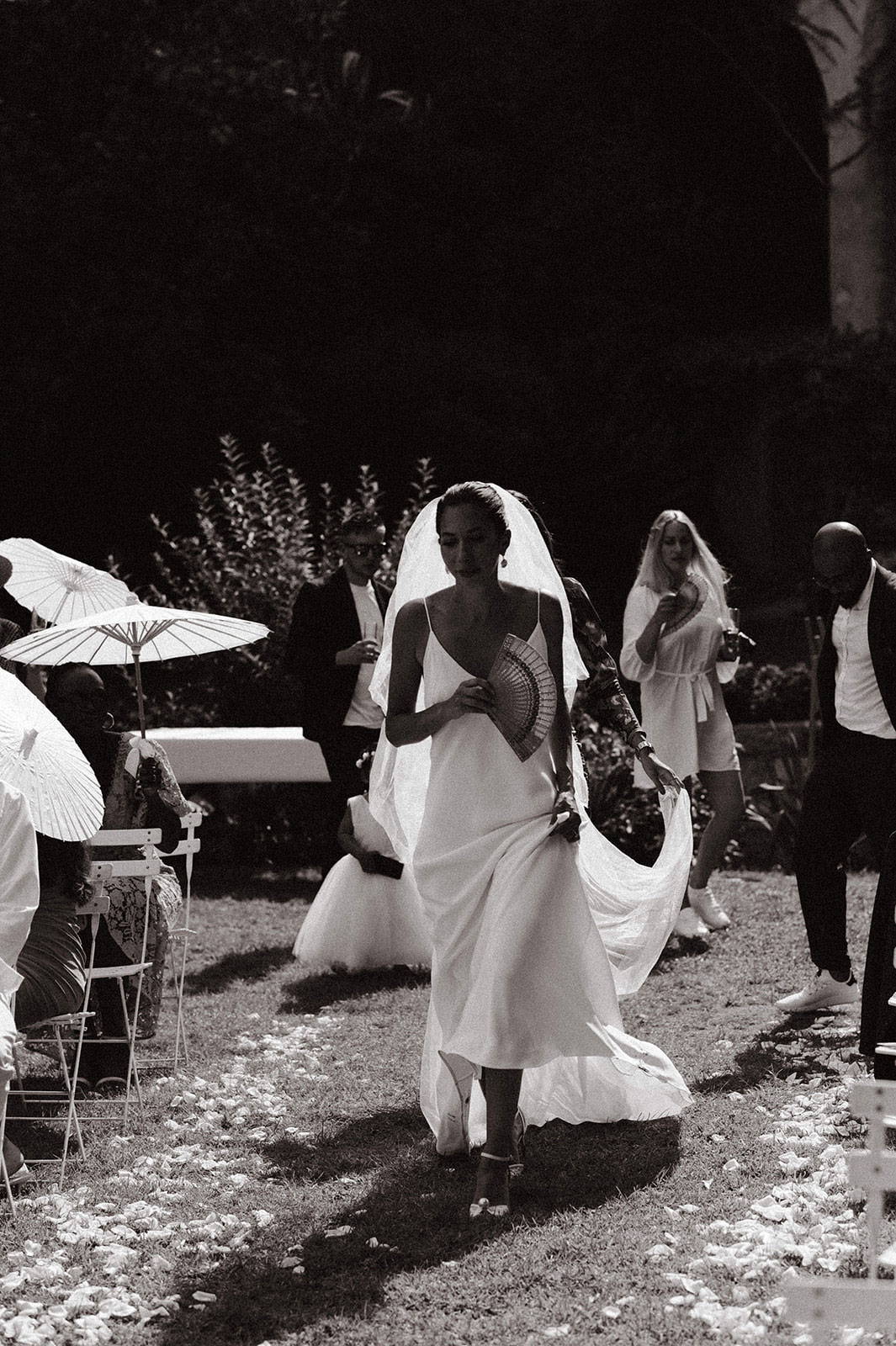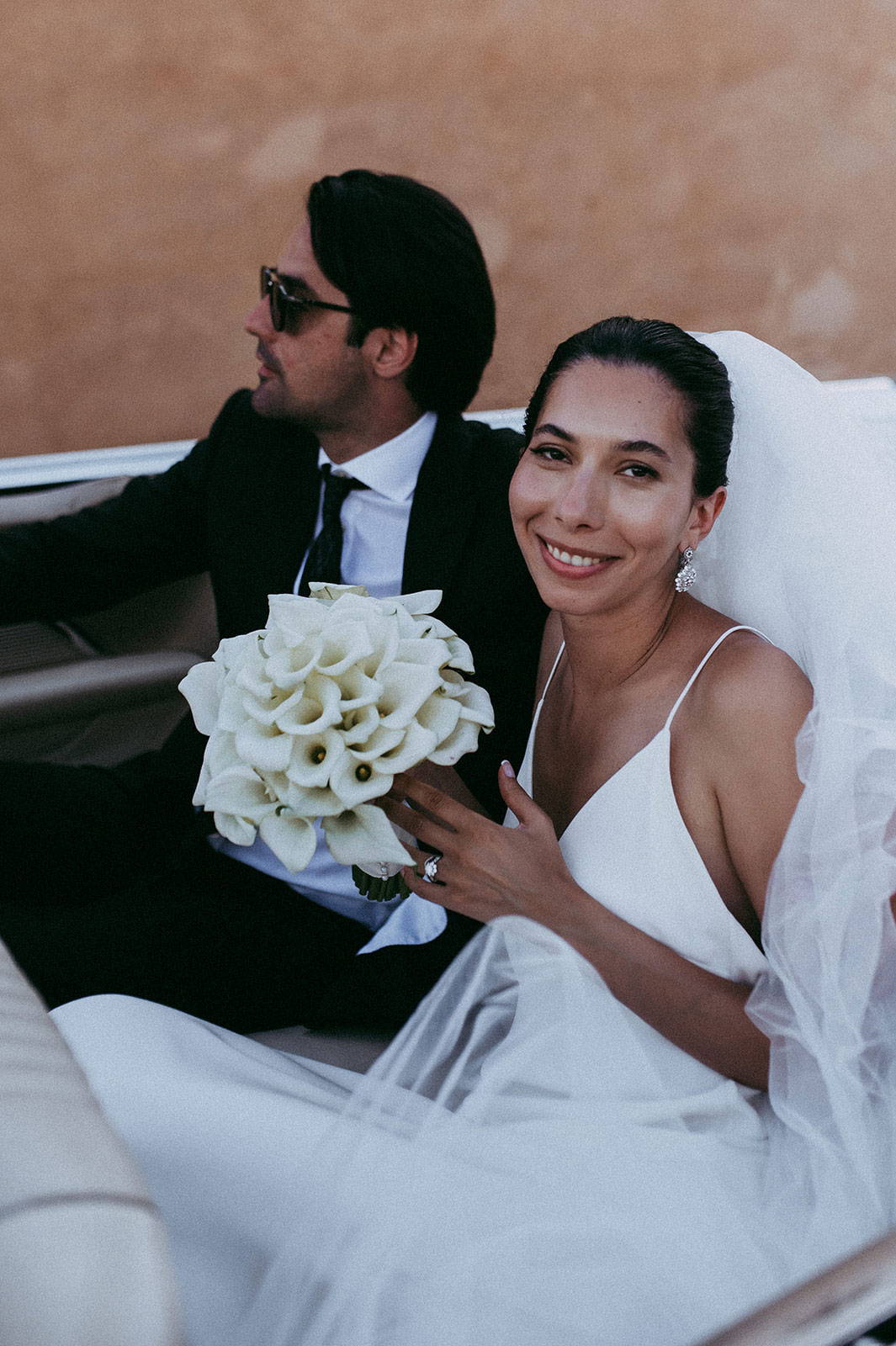 Tell us about your experience when you found your dress.
Did you buy your wedding dress online or visit one of our Showrooms?
I bought the dress from the showroom in London and all the ladies there were so helpful and kind.
Even though I was on my own the second time, I felt very supported and the process was very smooth.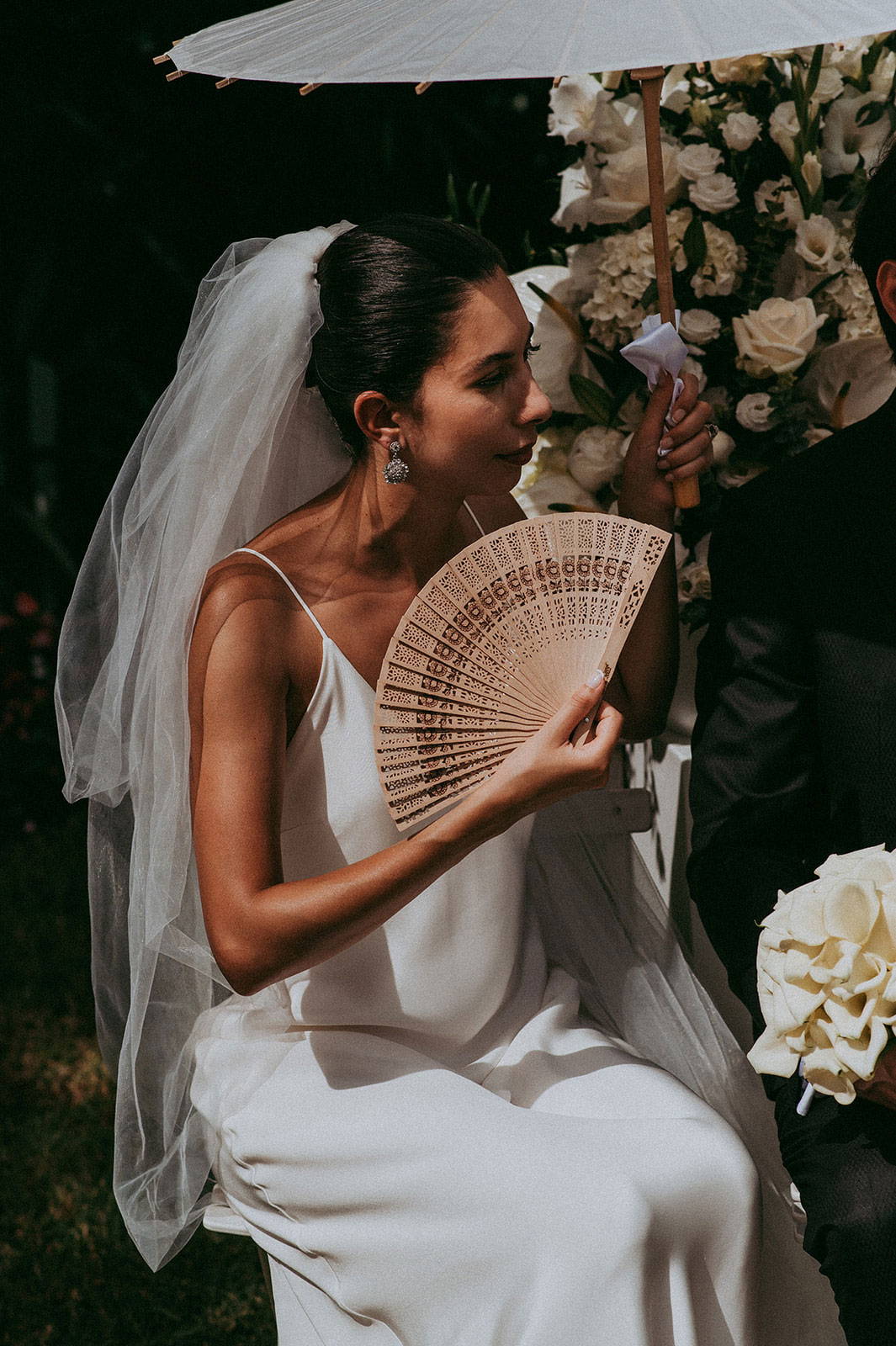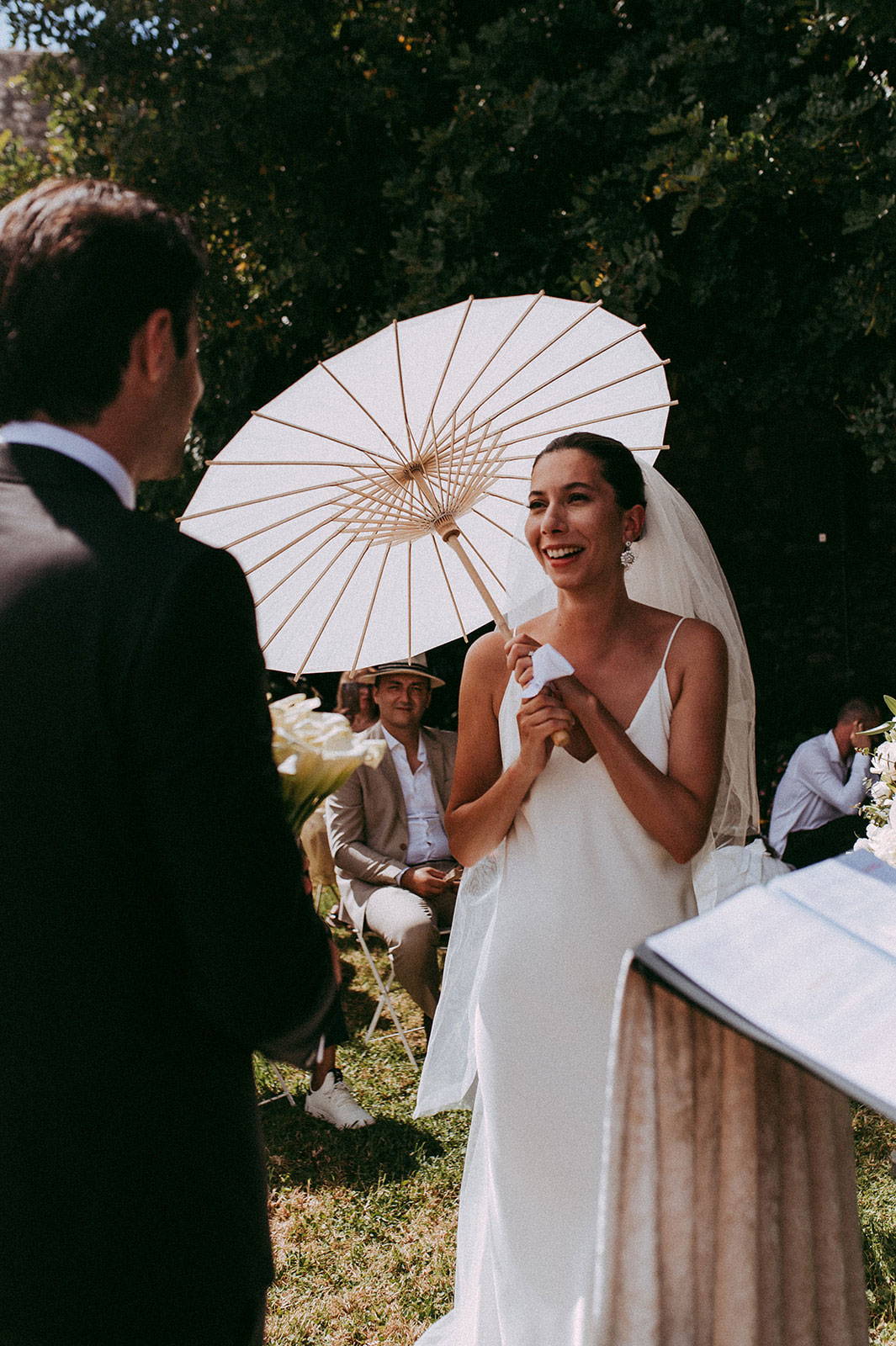 What was your first date?
Our first date happened in a vibrant bar in Soho, London 7 years ago. We spoke about our life while lots of time passed by. We ended up at the casino as everything around was closing so we could continue our chatting. We had so many things to say in such a short time! We both felt really good. Funny enough my English was less than average at this time, but it didn't stop us to talk endlessly.
.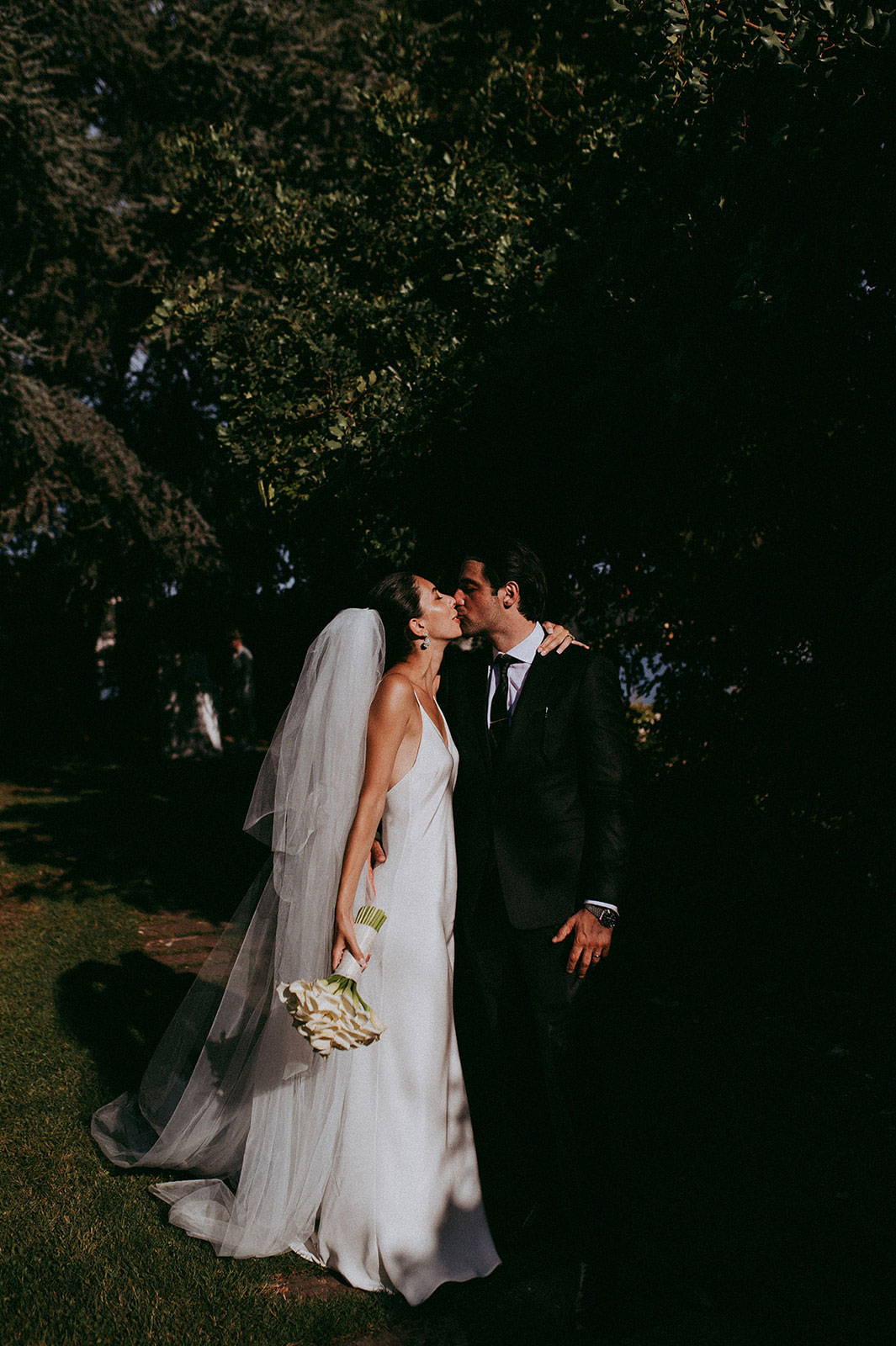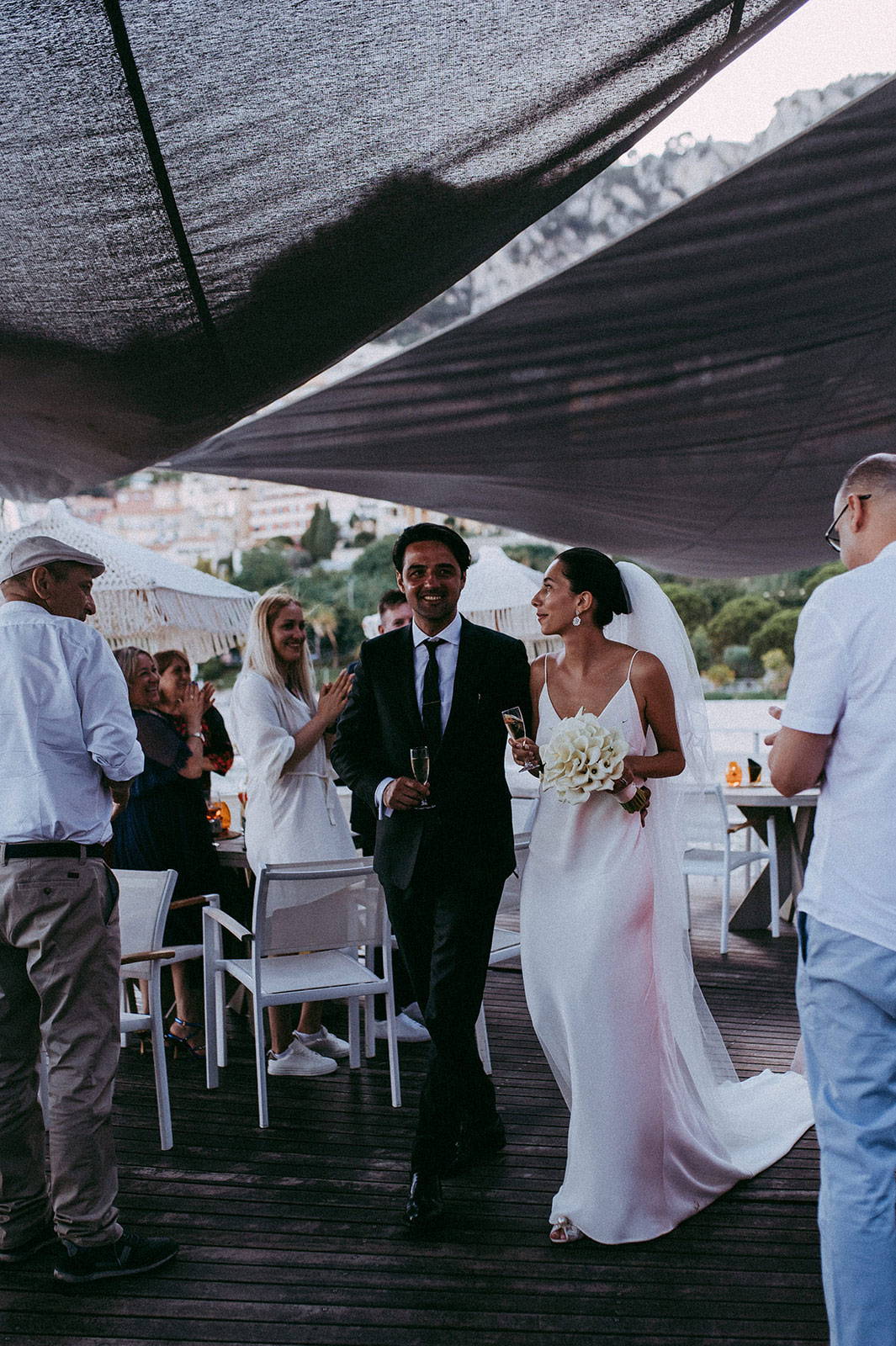 We didn't DYI anything, but we made sure to focus on details such as providing fans and summer umbrellas for the ceremony as it was very hot. We also had a Polaroid that was shared between the guests so we could add the pictures to our wedding guest book.
Where did you get married?
Tell us about the location & the style of your wedding.
We decided to get married in Côte d'Azur, South of France as I am from Paris, and Carol grew up by the seaside in Romania. It was the perfect combination for both of us. We also spent many summers there and built so many beautiful memories.

The ceremony took place in the Citadelle of Villefranche sur mer, followed by the reception at A'trego, a restaurant designed by Philip Stark in Cap d'ail next to Monaco.
We organised a brunch the day after at La Vela in Nice to enjoy our wedding weekend with our guests a bit more. The theme of our wedding was chic and elegant with a lot of white, beige, pinkish flowers.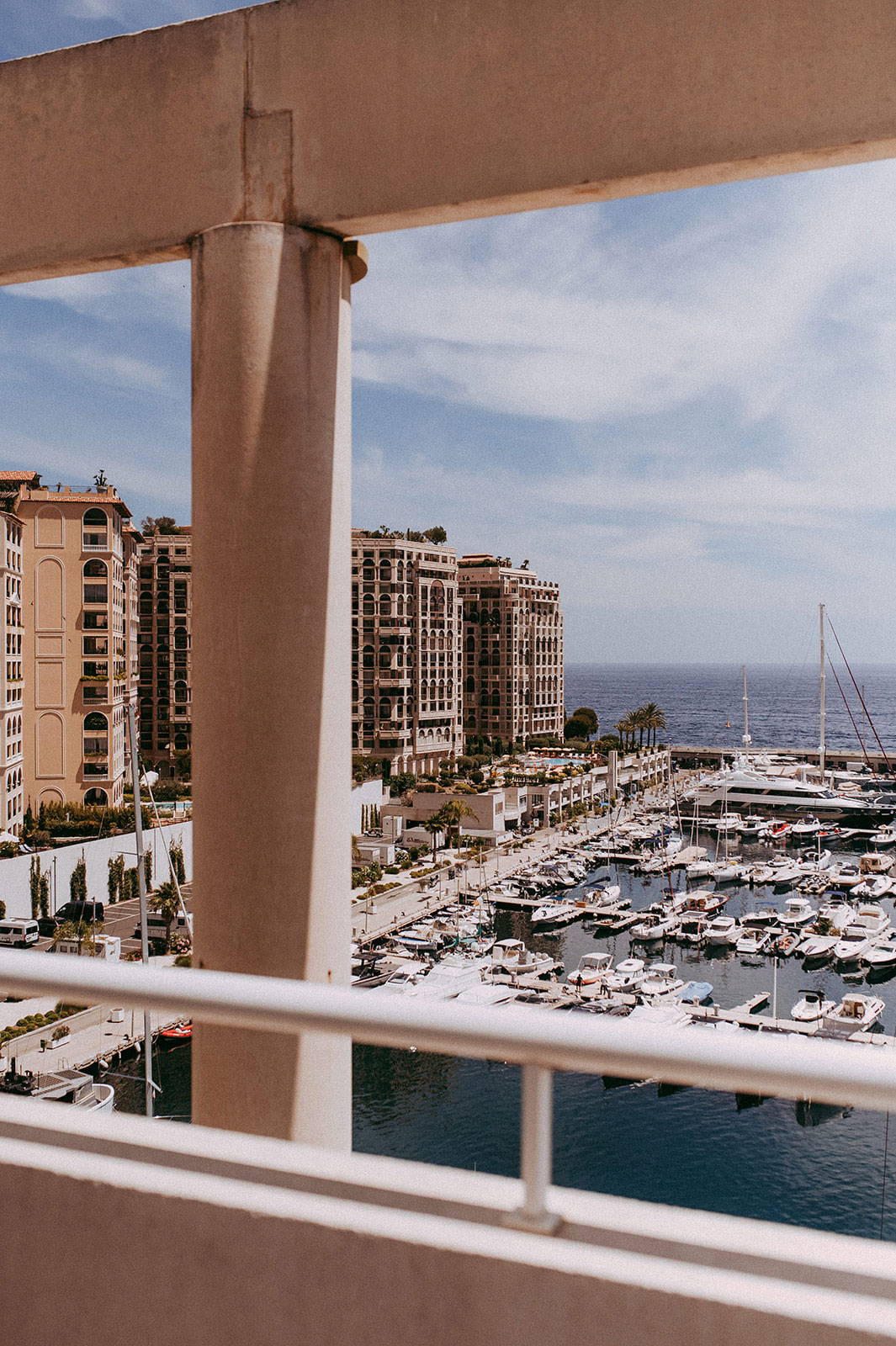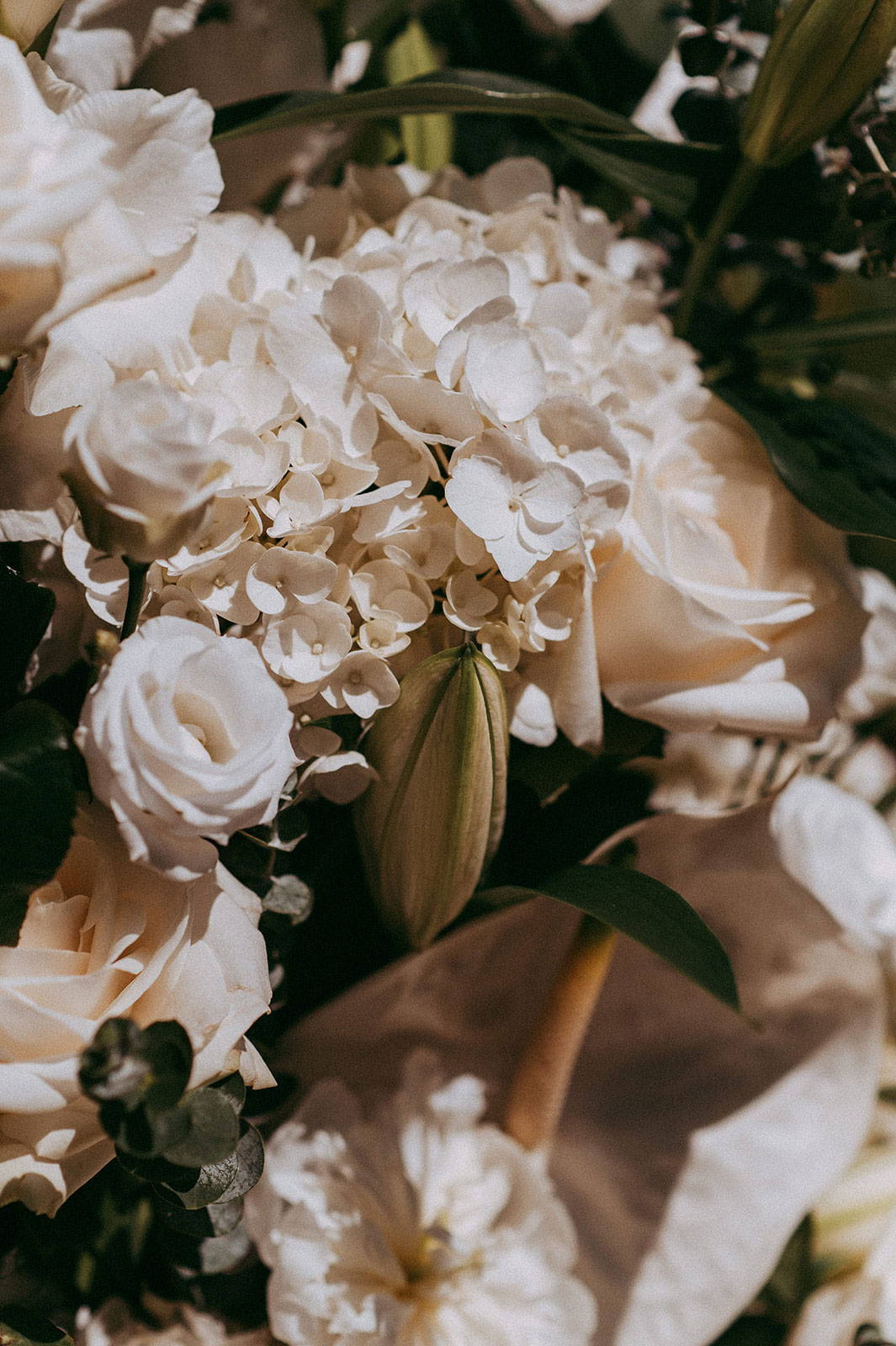 ---
The funniest moment on the day was…
The speeches of our guests were brilliant, smart and funny. Some of them revealed a lot of details about our childhood that could maybe stay hidden lol. We were very emotional and proud by their creativity and sincerity.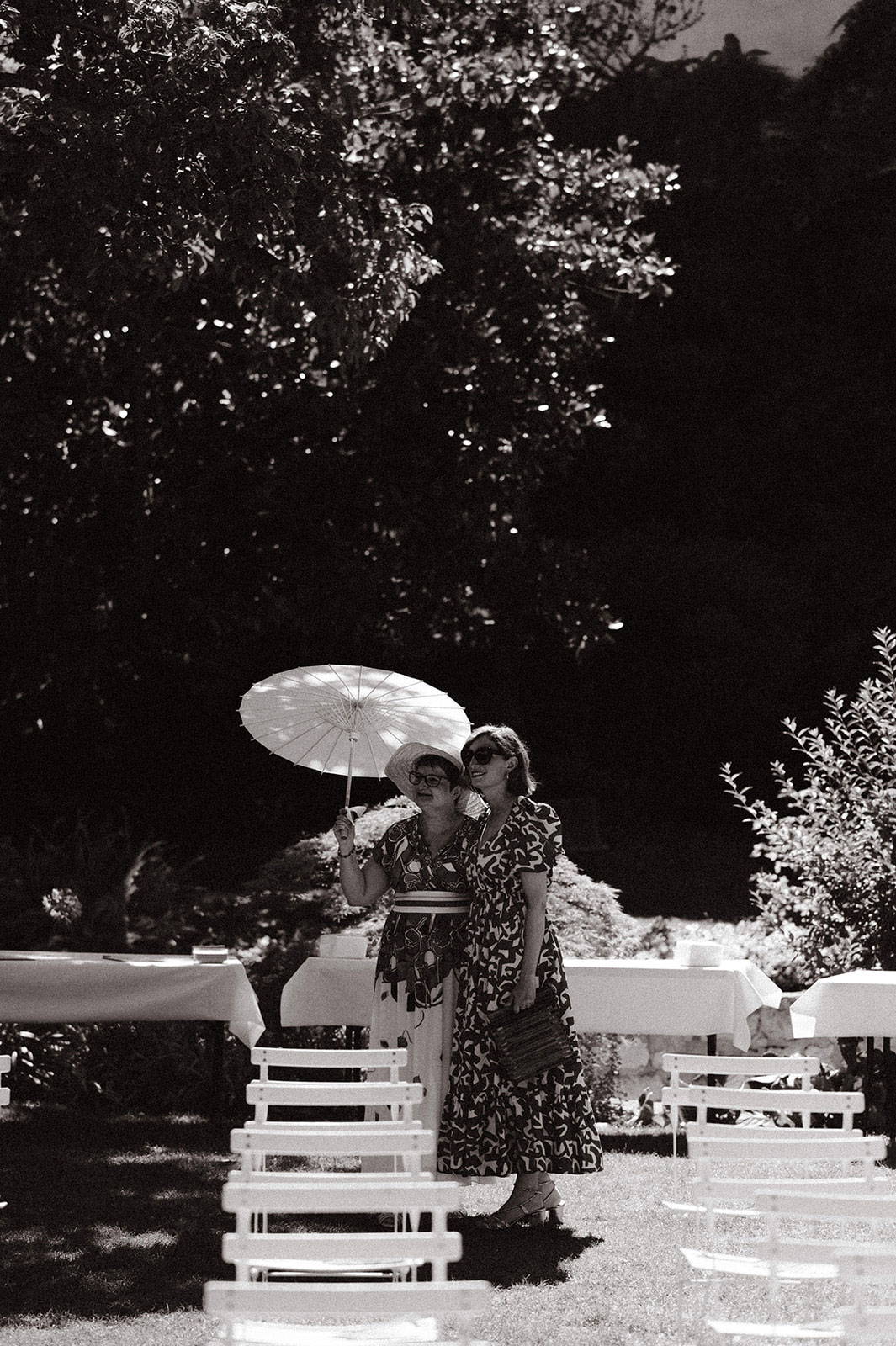 ---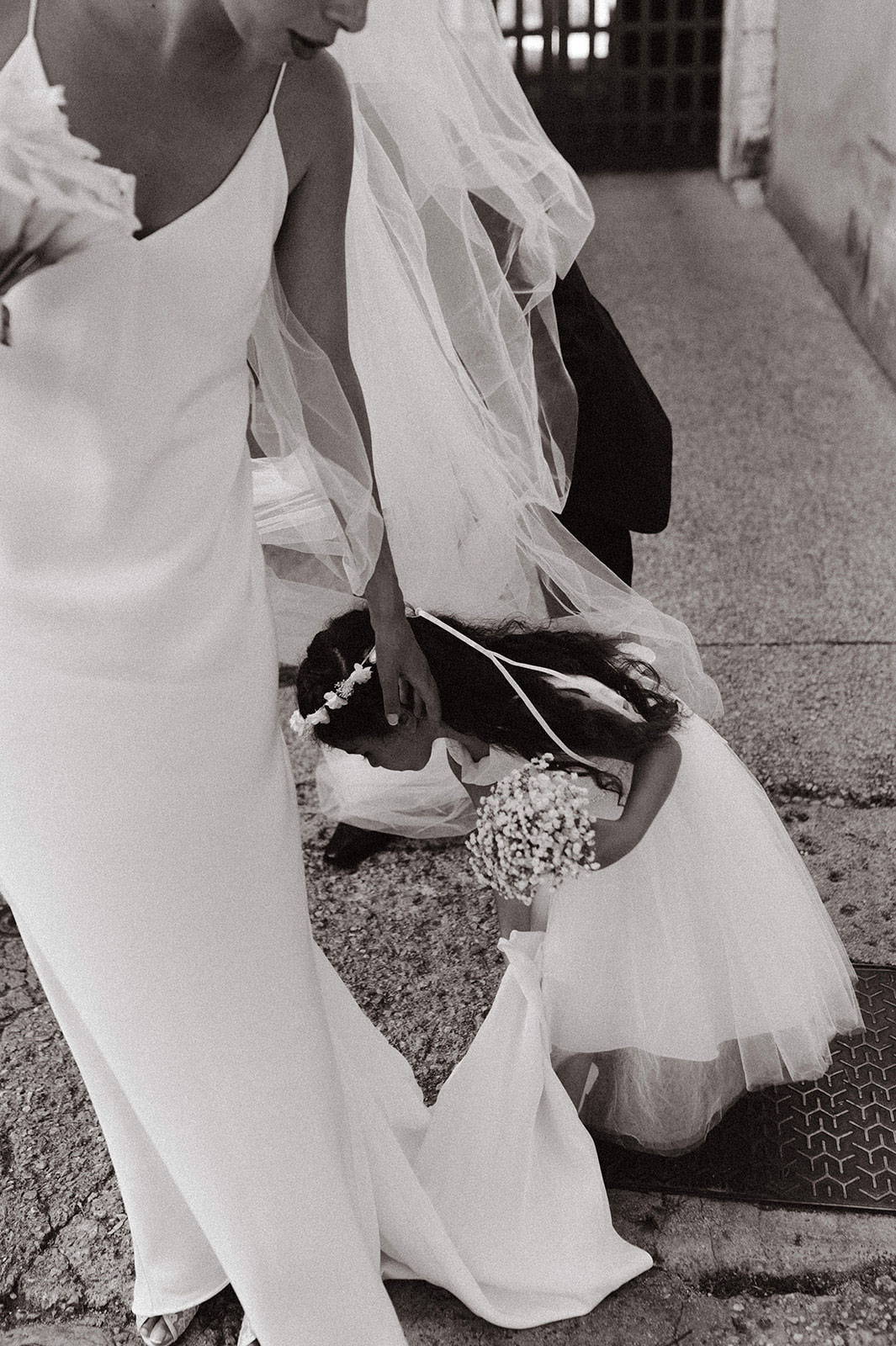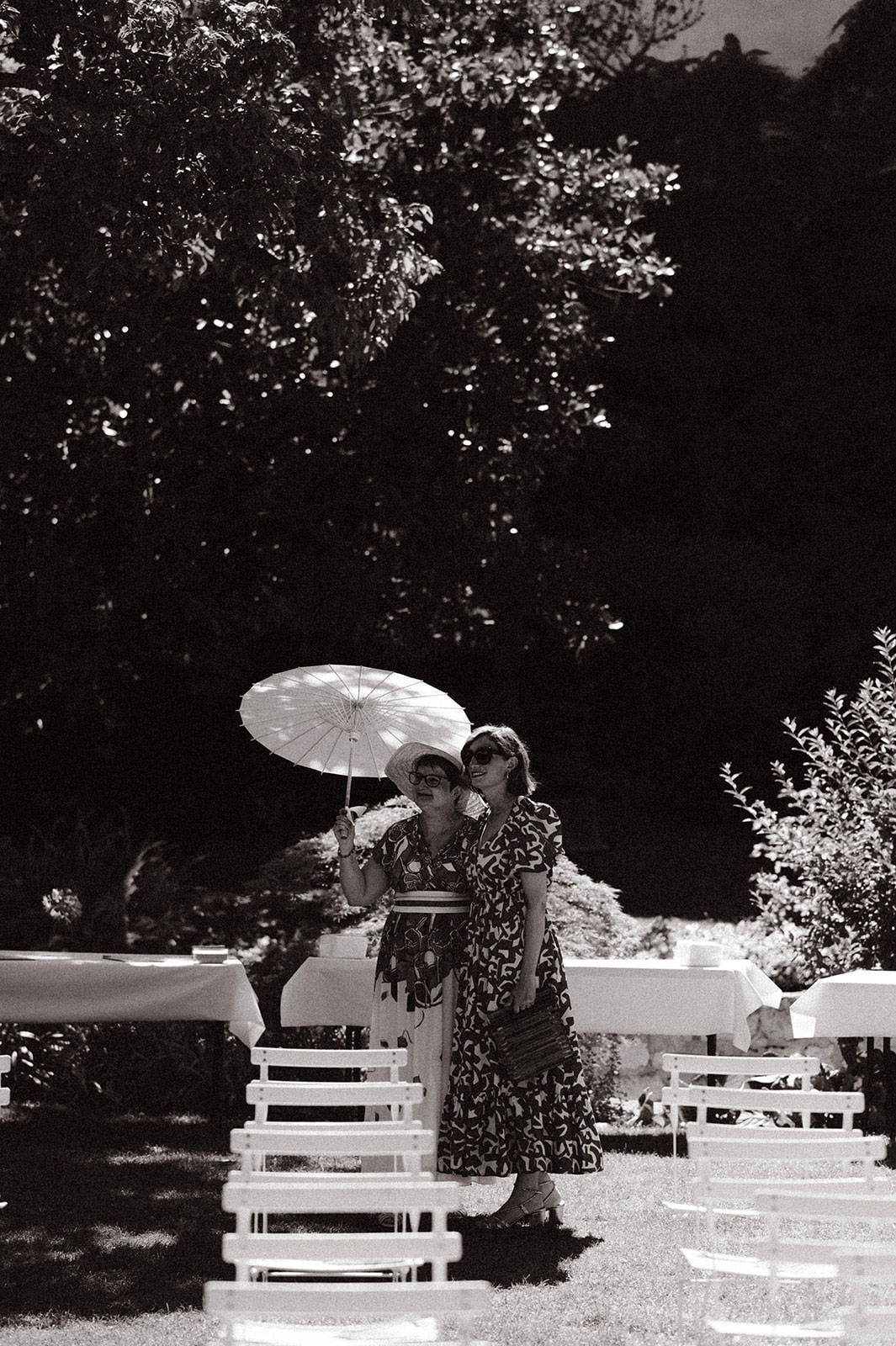 Any last advice or words of wisdom that you can share?
If I could give any advice that many people gave me prior the wedding, it would be to enjoy every single second of this marvellous day that will happen only once. Taking the time to understand and process every moment and don't focus on what could not go as per the plan. It doesn't matter! This day is your day and you should live it at the fullest.