Chris & Nicole in the Menha Gown
With a child on either side, Nicole and Chris walked down the aisle and celebrated their love for one another. The Rift Estate reflected them. To be minimal, simple and to whole heartedly represent their love with their loved ones. This day was nothing short of a fairytale.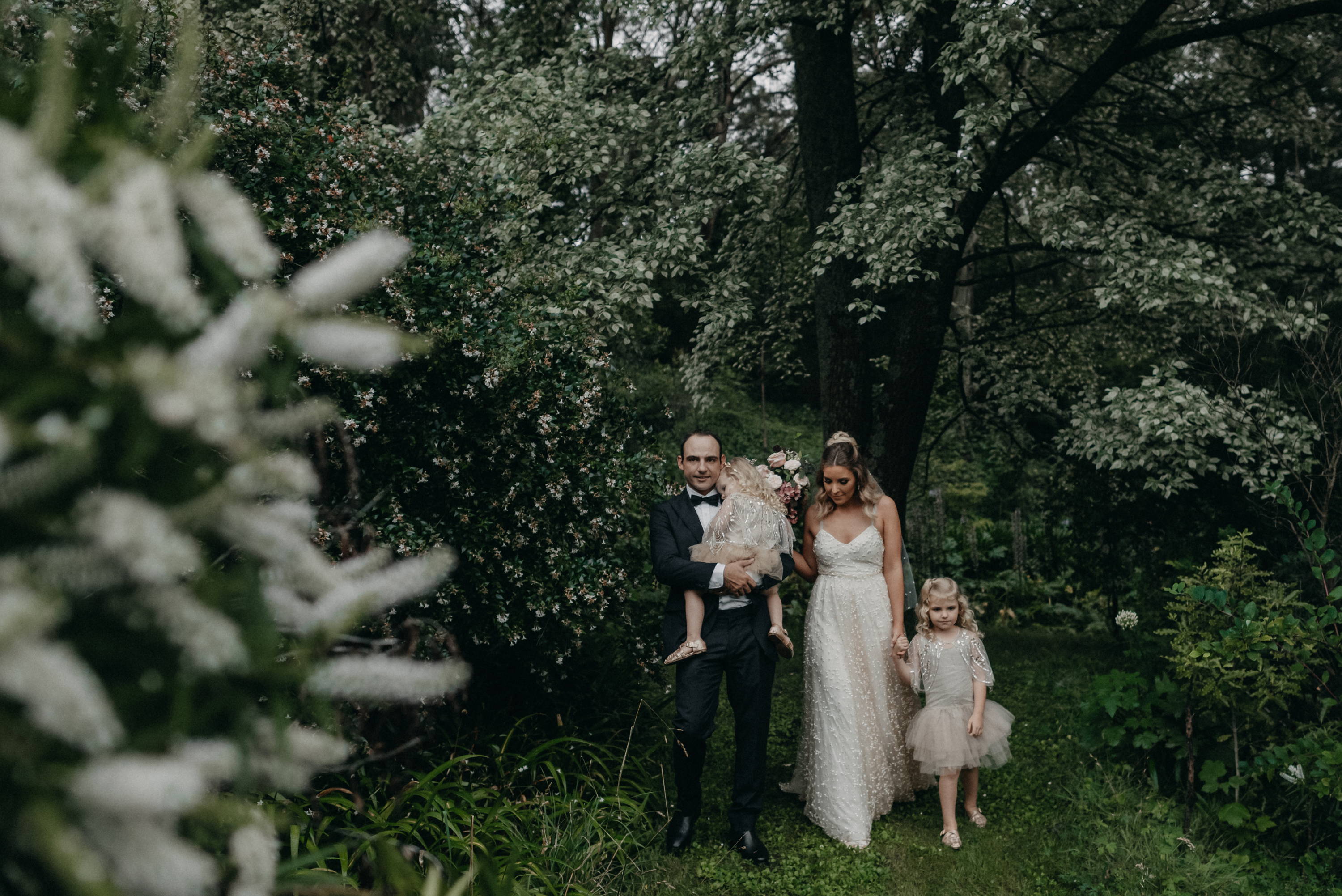 What is a Grace Woman to you?
A woman who oozes elegance and confidence.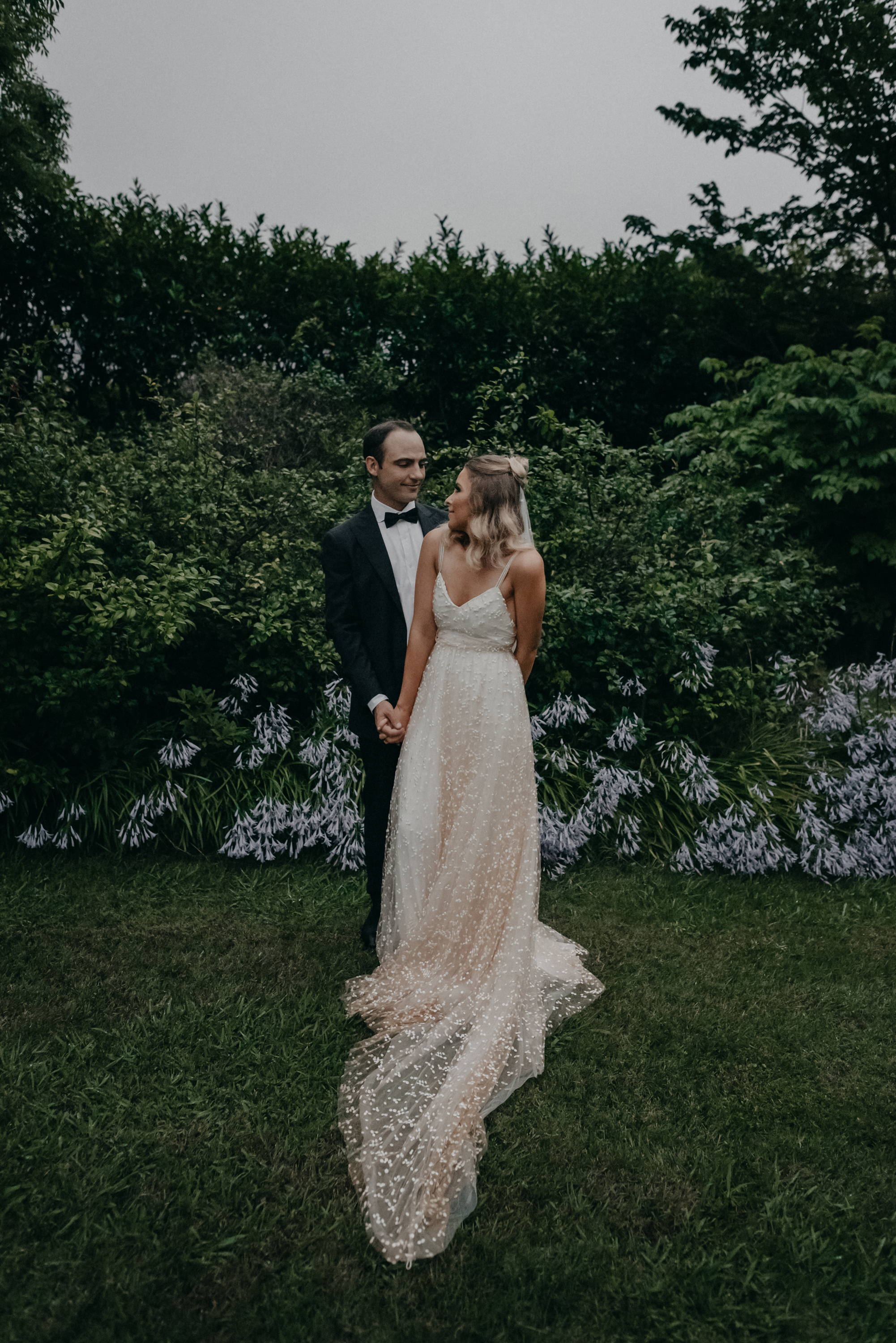 Which Grace dress did you choose and how did you know it was 'The One'?
The Menha Gown was my dream dress before I was engaged, the moment I saw it I knew that is all I wanted. It has elegance and sophistication, it just radiated magic when I saw it.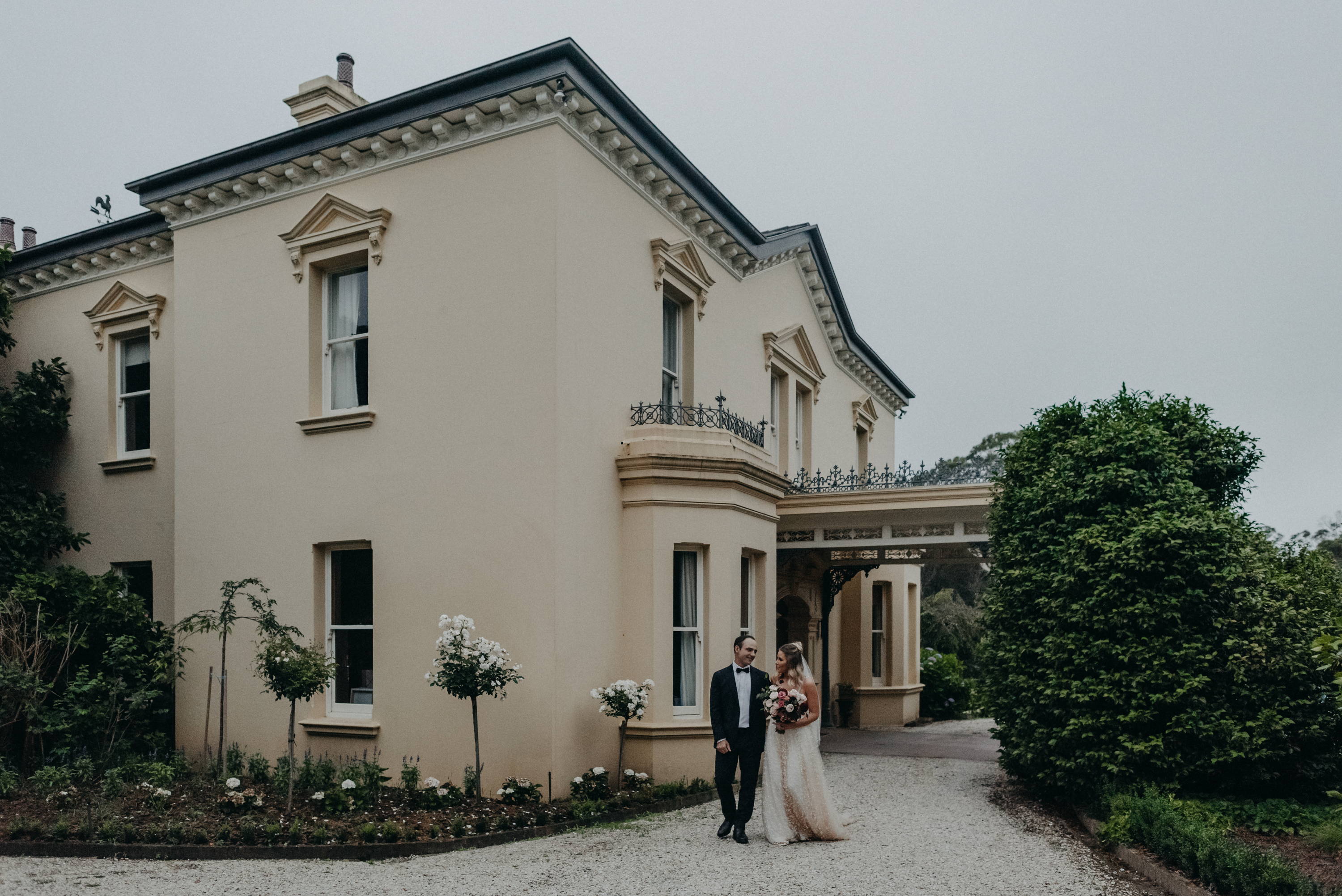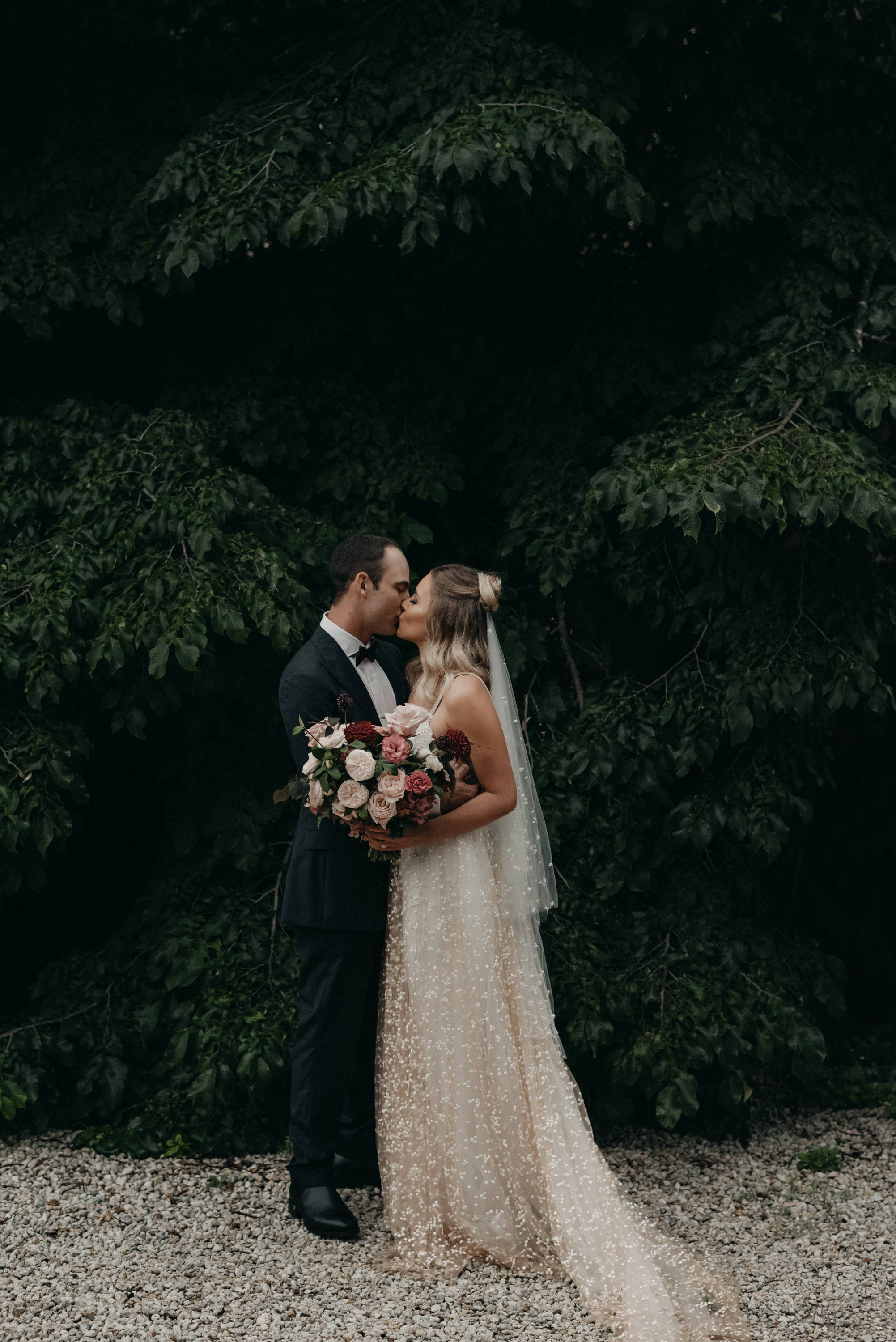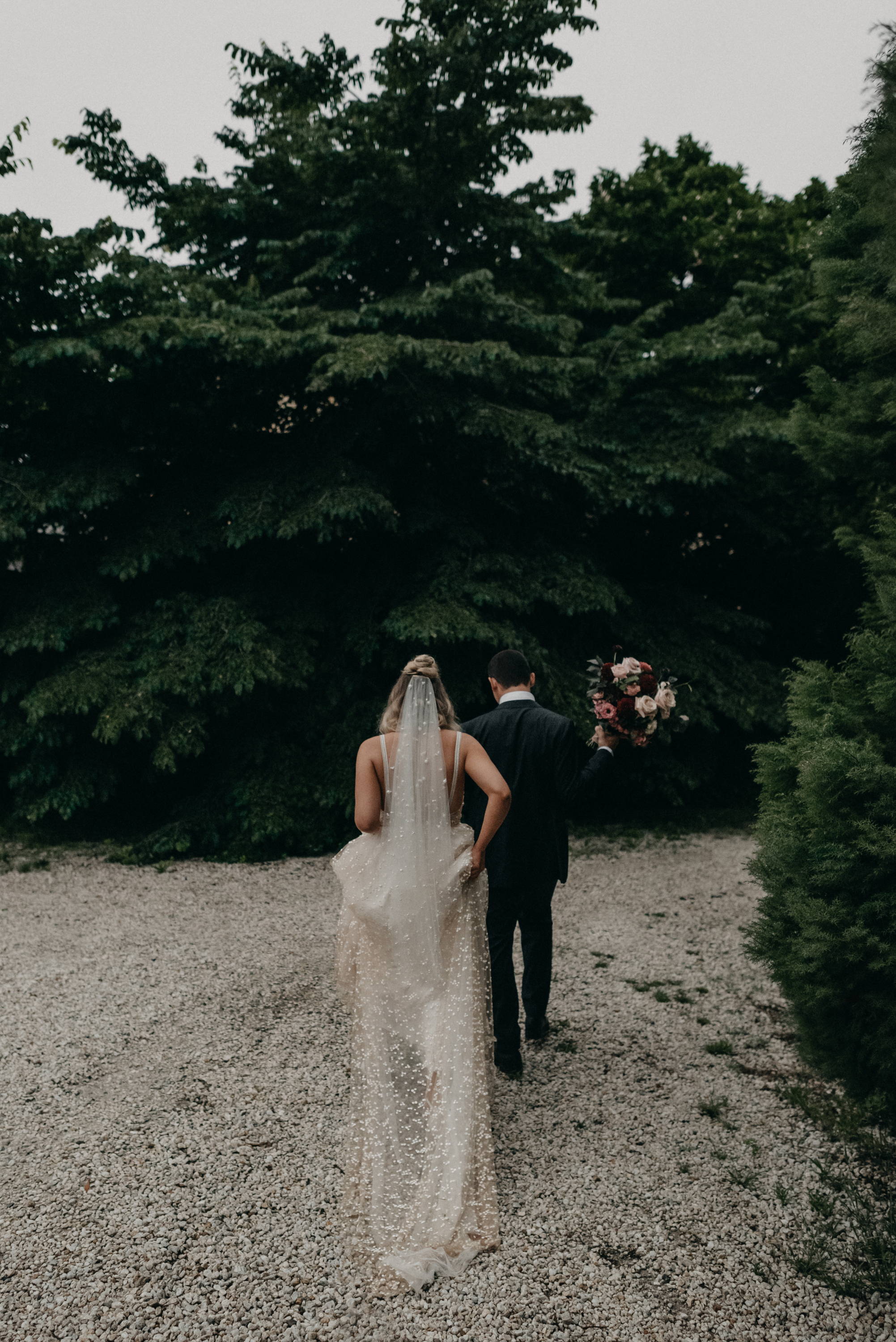 Tell us about your experience when you found your dress, did you buy your wedding dress online or in one of our showrooms?
The day we got engaged I said I knew the dress I wanted, Chris said if you love it go for it. So the next day I phoned the store and spoke with the amazing stylist team, I gave them all the measurements and they straight away said the ready made will be perfect. The very next day I placed my order and my dress had arrived at my parents before we were home from our holiday.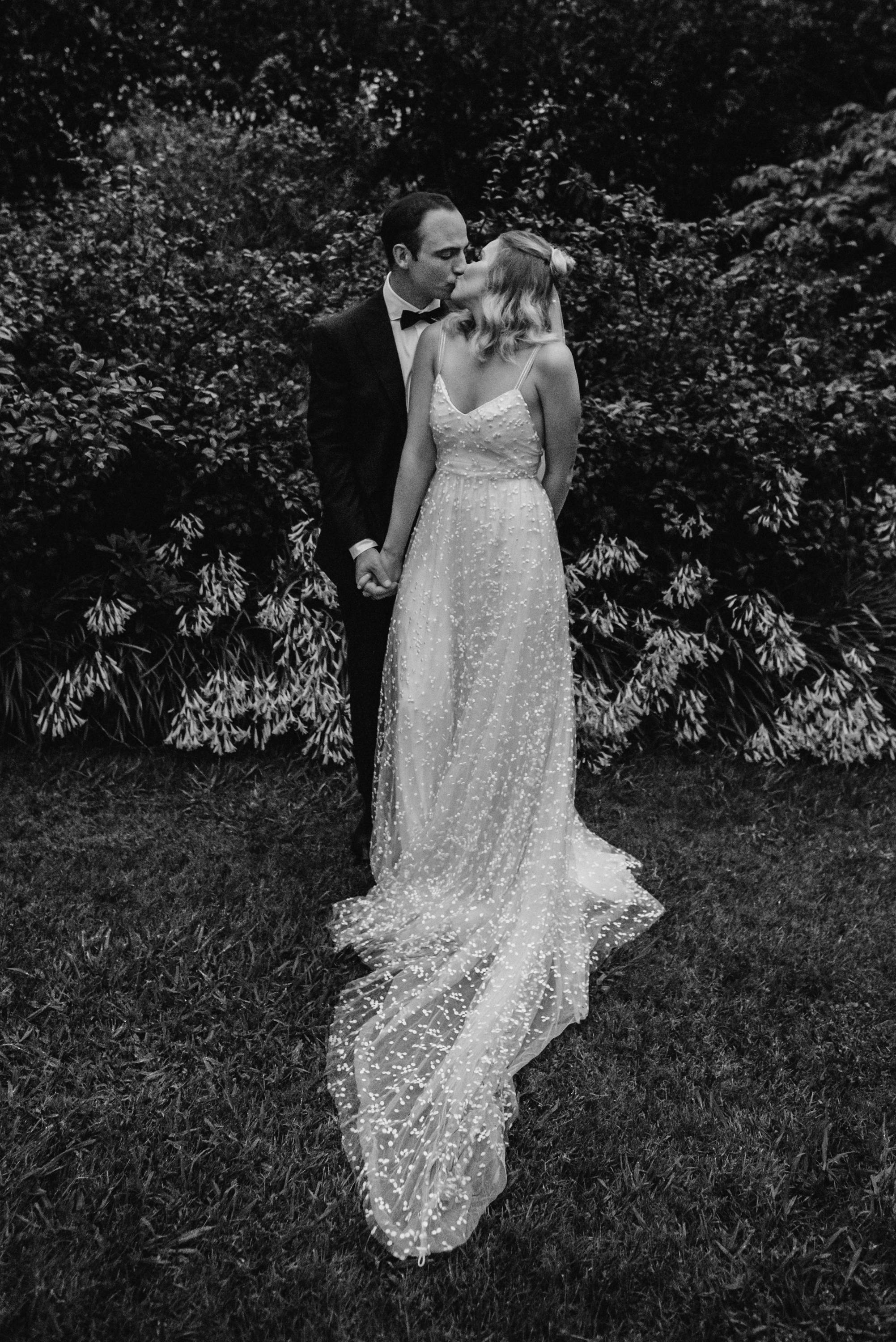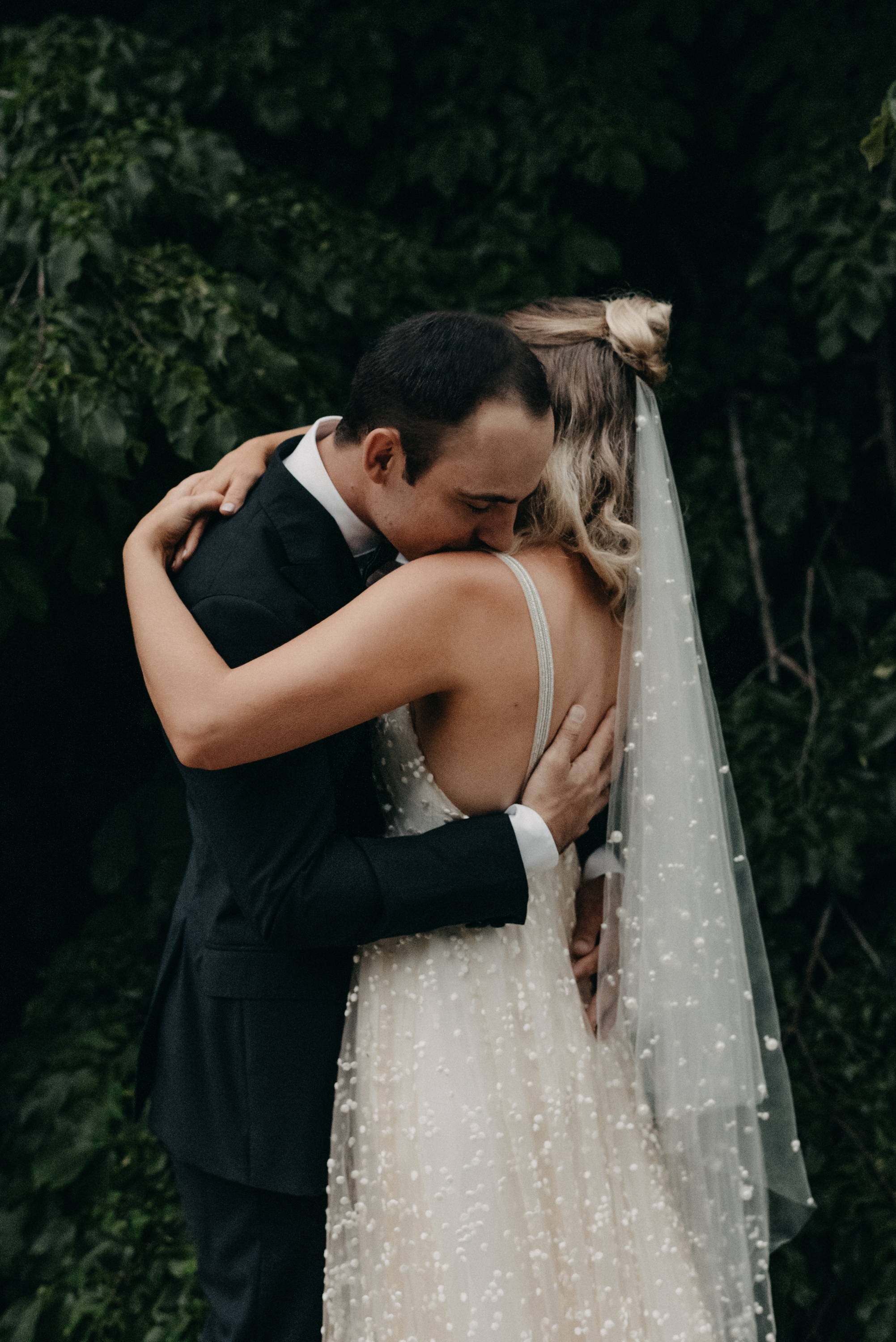 Describe your wedding day look…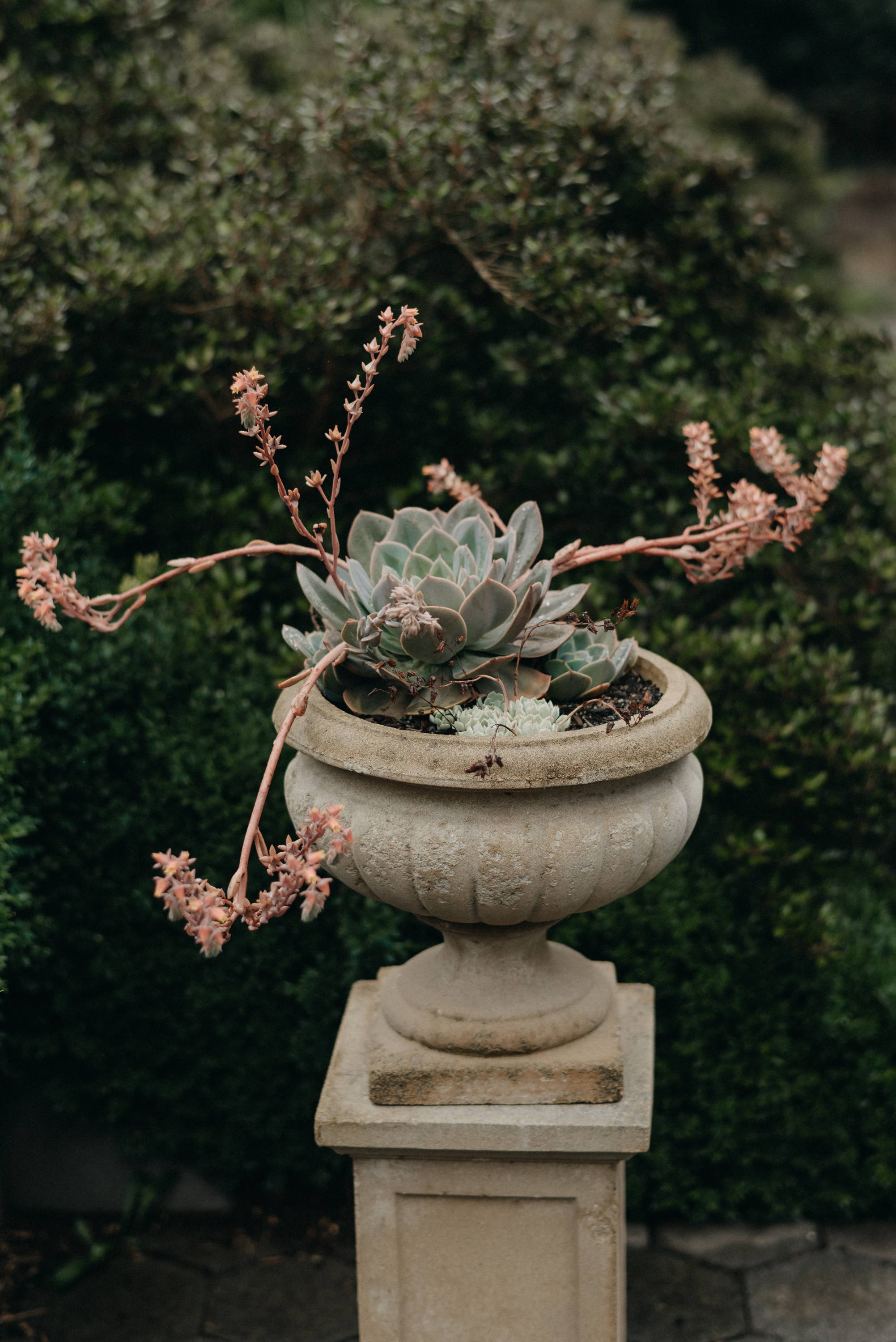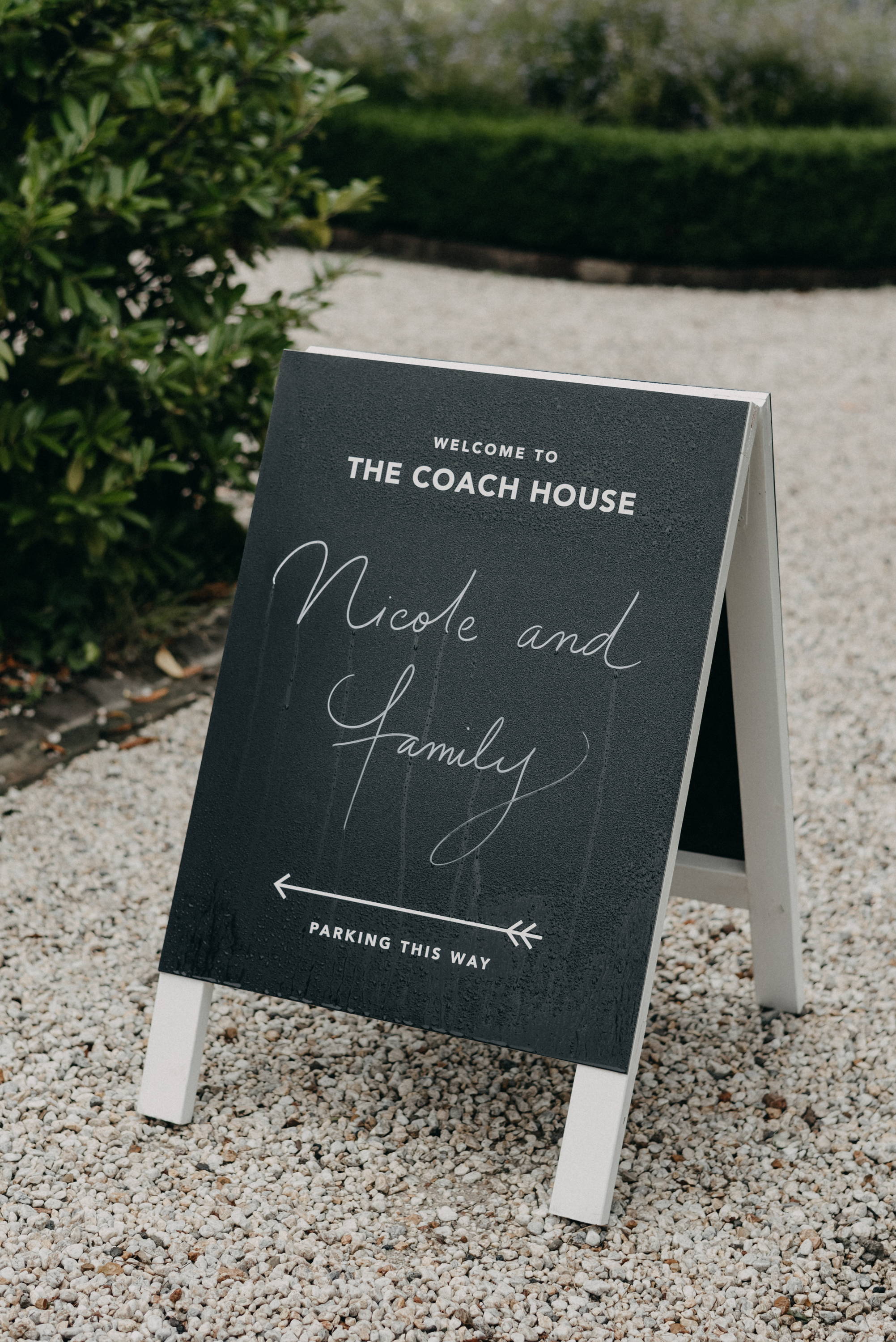 We were on holidays visiting Chris's Family in NSW and he spoke the day before of taking us to the perfect beach we hadn't been to yet. His sister suggested a secluded beach and we packed a picnic and headed their with our two daughters the following day. It was surreal the array of colours everywhere you looked. Our girls were building sandcastles at the waters edge when he proposed and it was just perfect and just US.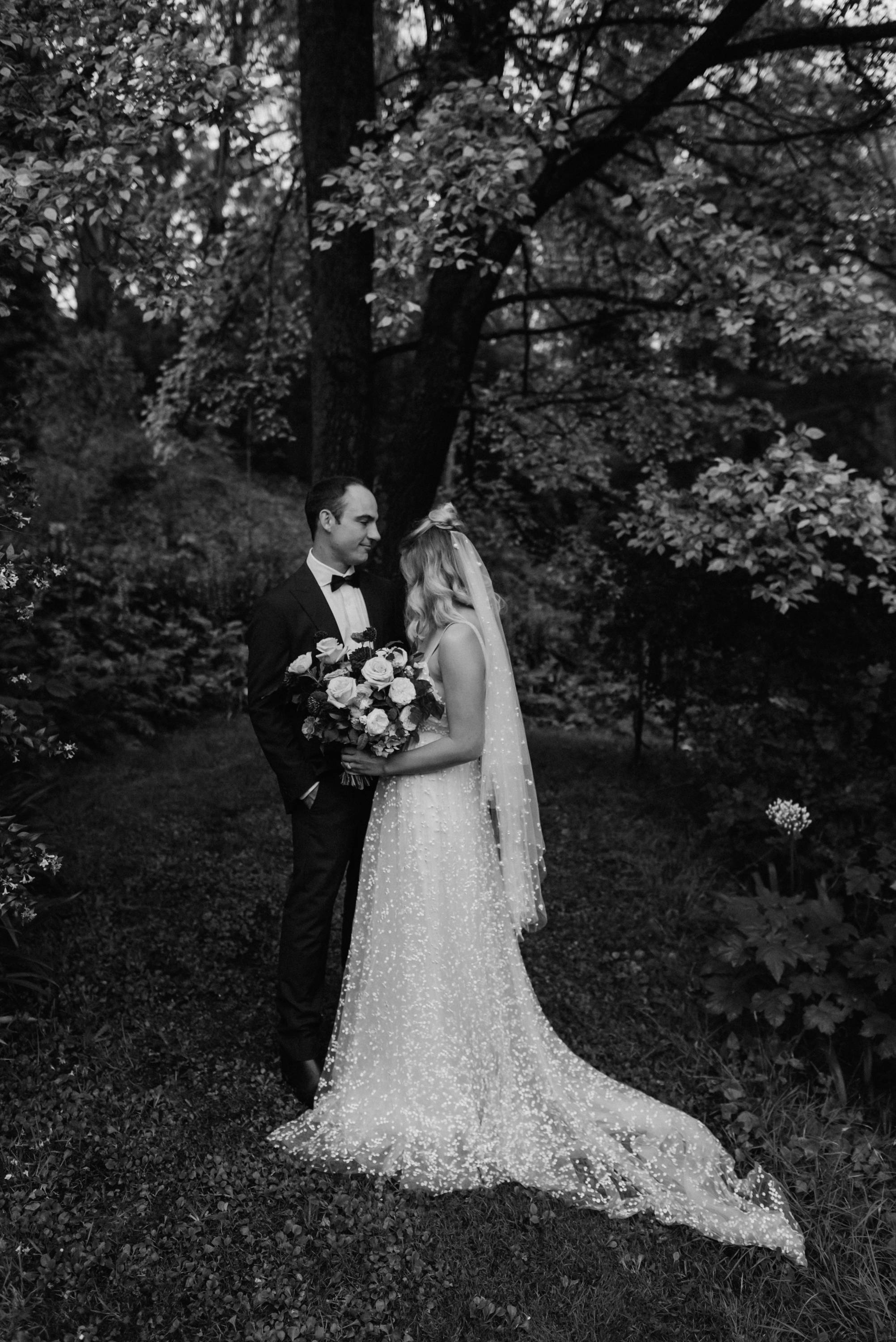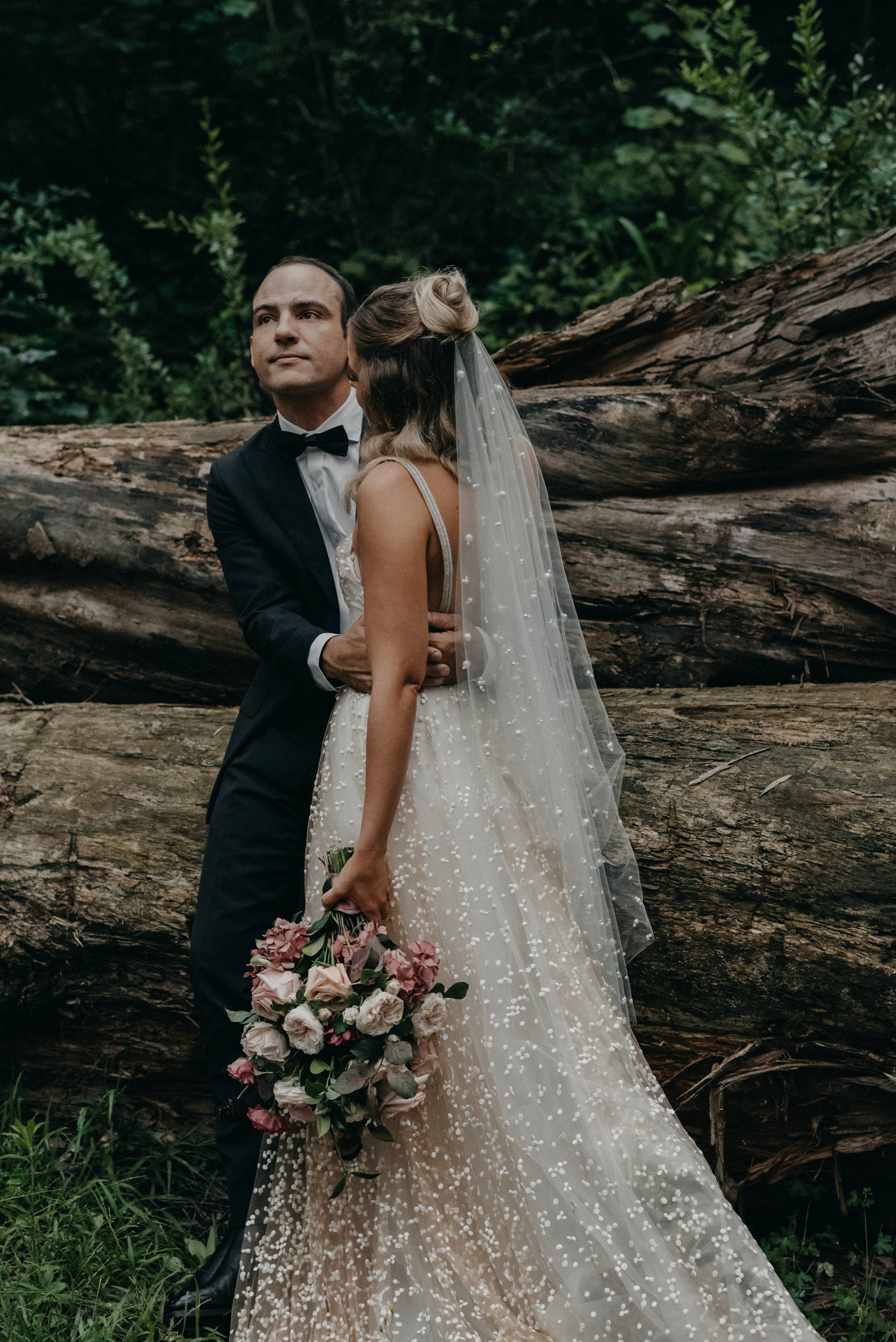 What was your goal for your wedding / what was the most important aspect to you?
Our most important goal for our wedding day was for it to feel natural and to reflect us. We chose 'The Elopement Collective' to elope with as their values matched ours. Minimal, simple and to whole heartedly represent our love with our loved ones. We chose to elope with our immediate family present as family is the most important thing to us. They loved us and have supported us through everything. We stayed at 'The Rift Estate' my entire family who travelled all stayed together at the Estate and Chris's family who are from NSW stayed close by. That is what we wanted, for it to feel like a celebration of us and to celebrate them for always being there.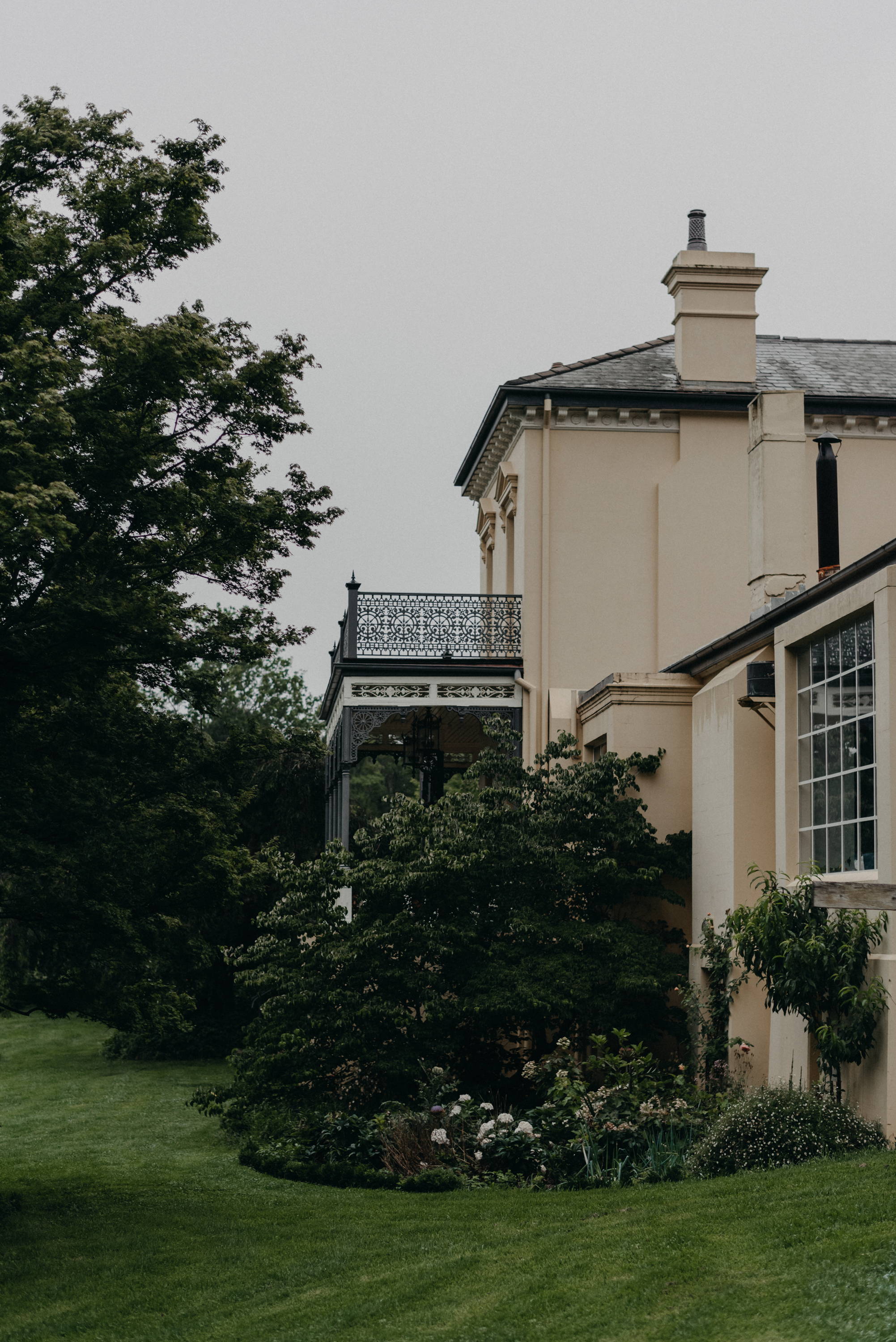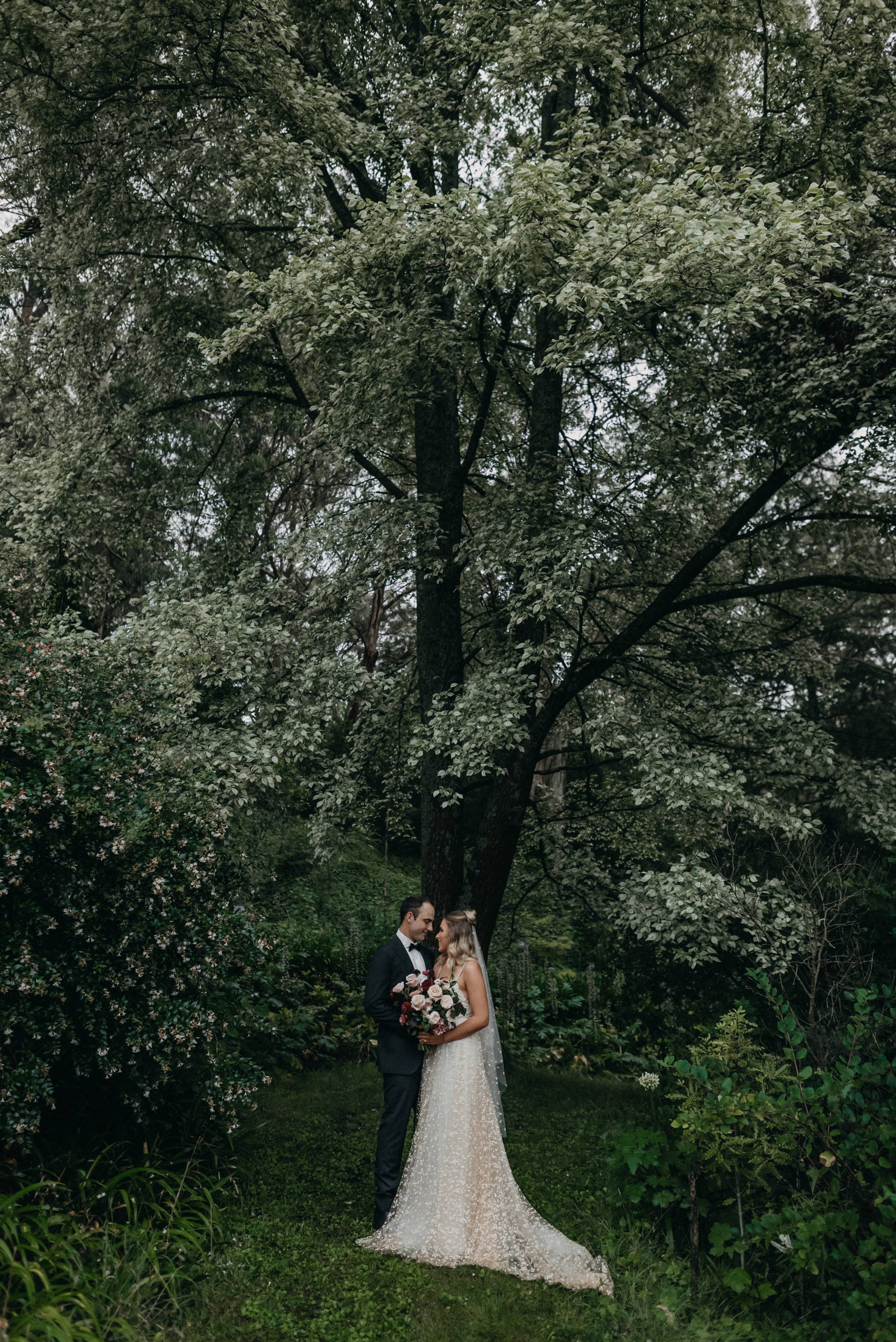 The funniest moment on the day was…
Our daughters (they swooned over the whole day) were so excited to see us married and repeatedly told us how beautiful we looked.
What was the most stressful part to planning?
Because we eloped, there wasn't any stress for planning. That was the smoothest part.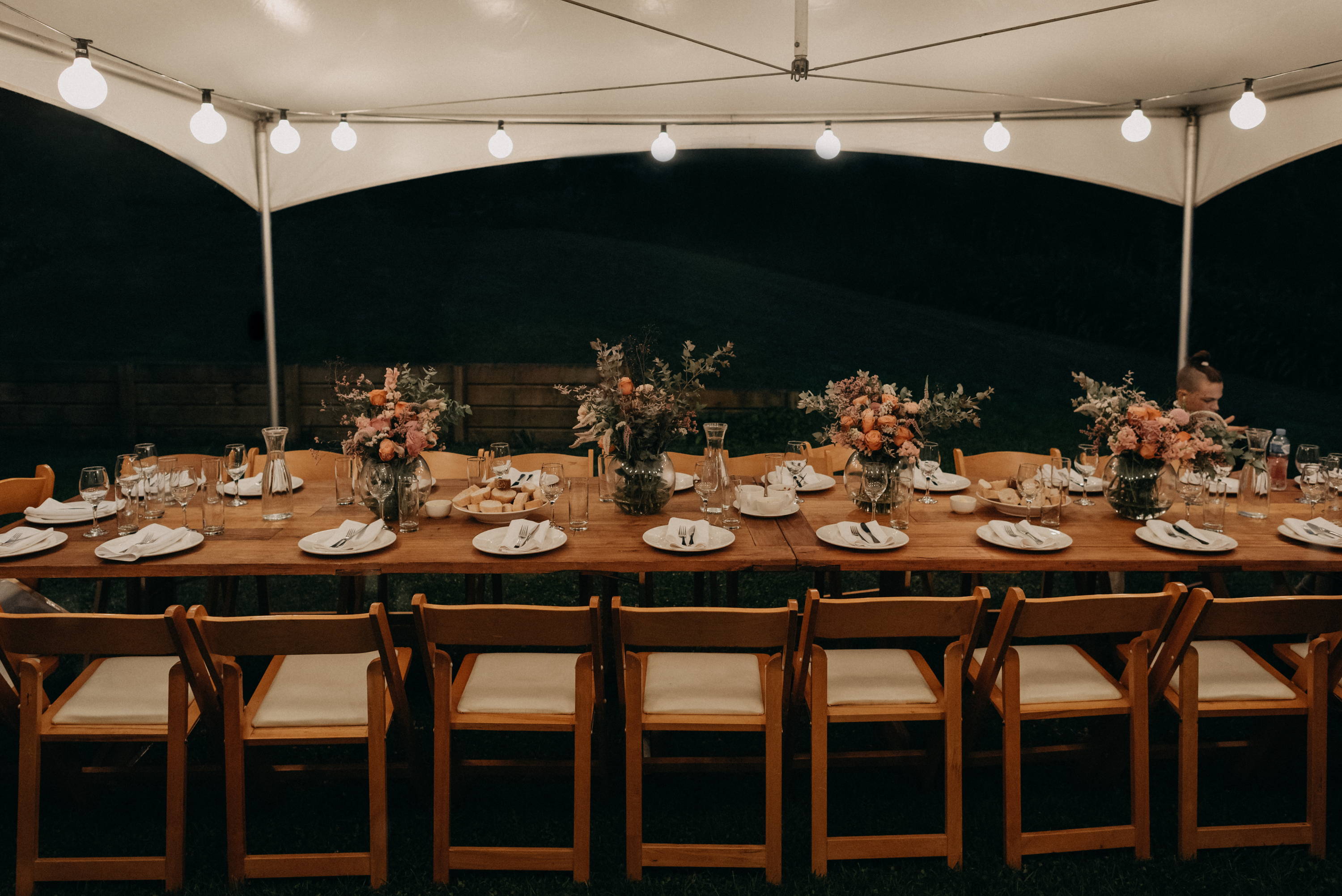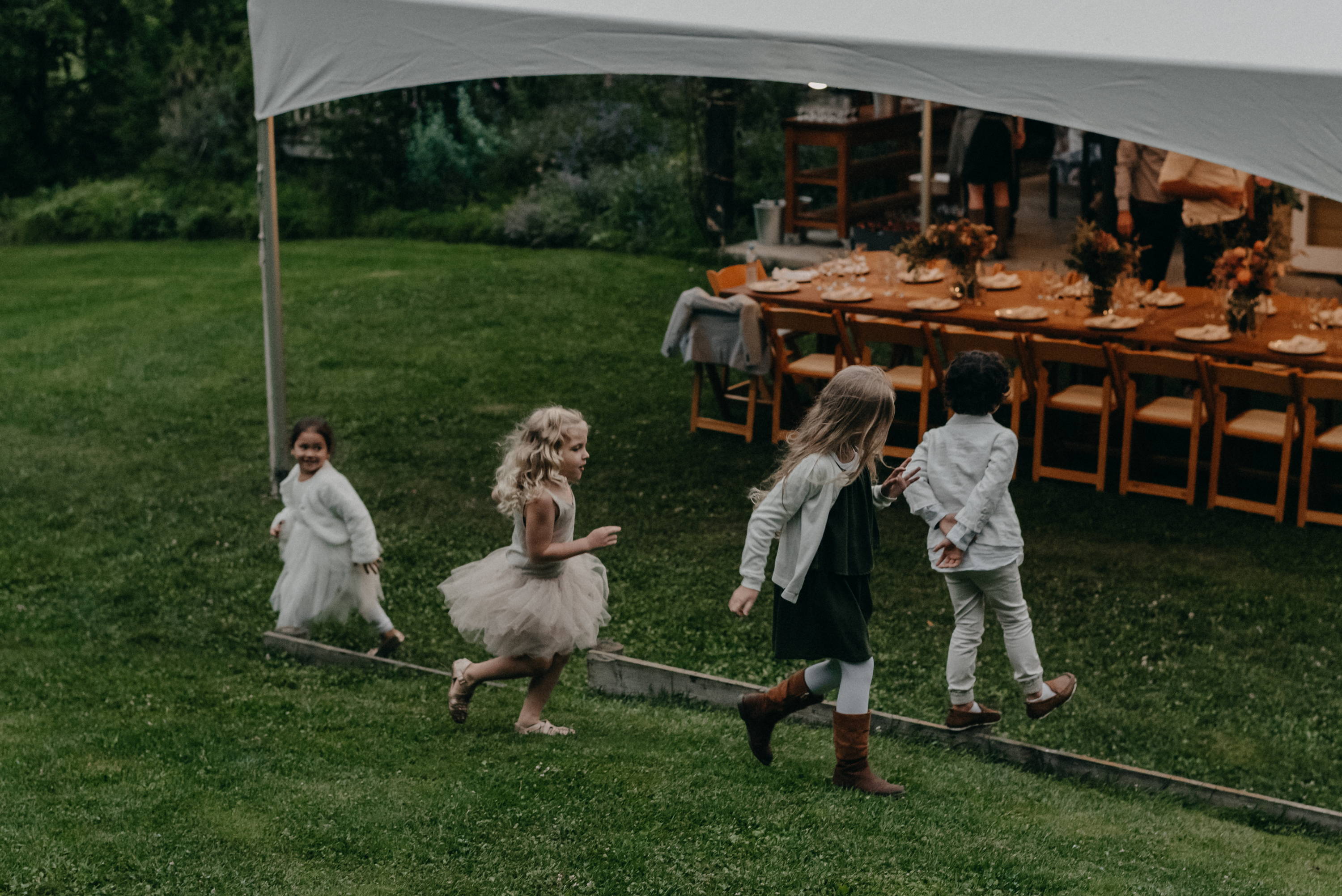 Any top beauty/health/fitness or wedding preparation advice that you can share…
To be happy within yourself.
Any last advice or words of wisdom that you can share…
Find a dress that you cannot stop thinking about and can not wait to wear, and dream of wearing again, everything else falls into place around it.