Clayton & Tina in the Noah Gown
Dressed in our NOAH gown, babe of a bride Tina & new hubby Clayton wedded in Belize, Central America.​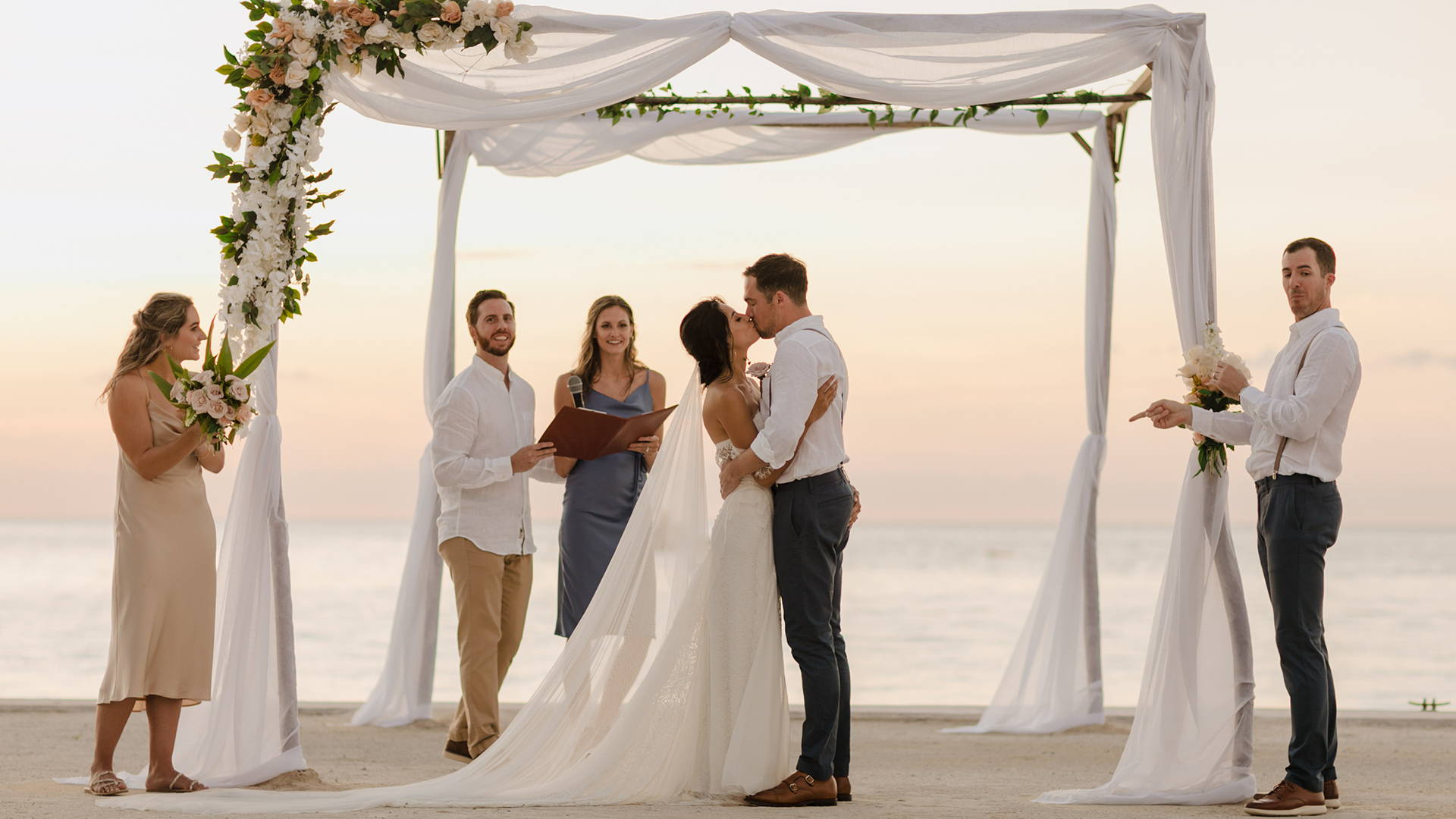 What is a Grace Woman to you?
An unexpected cocktail of class, comfort, and simplicity with a modern twist.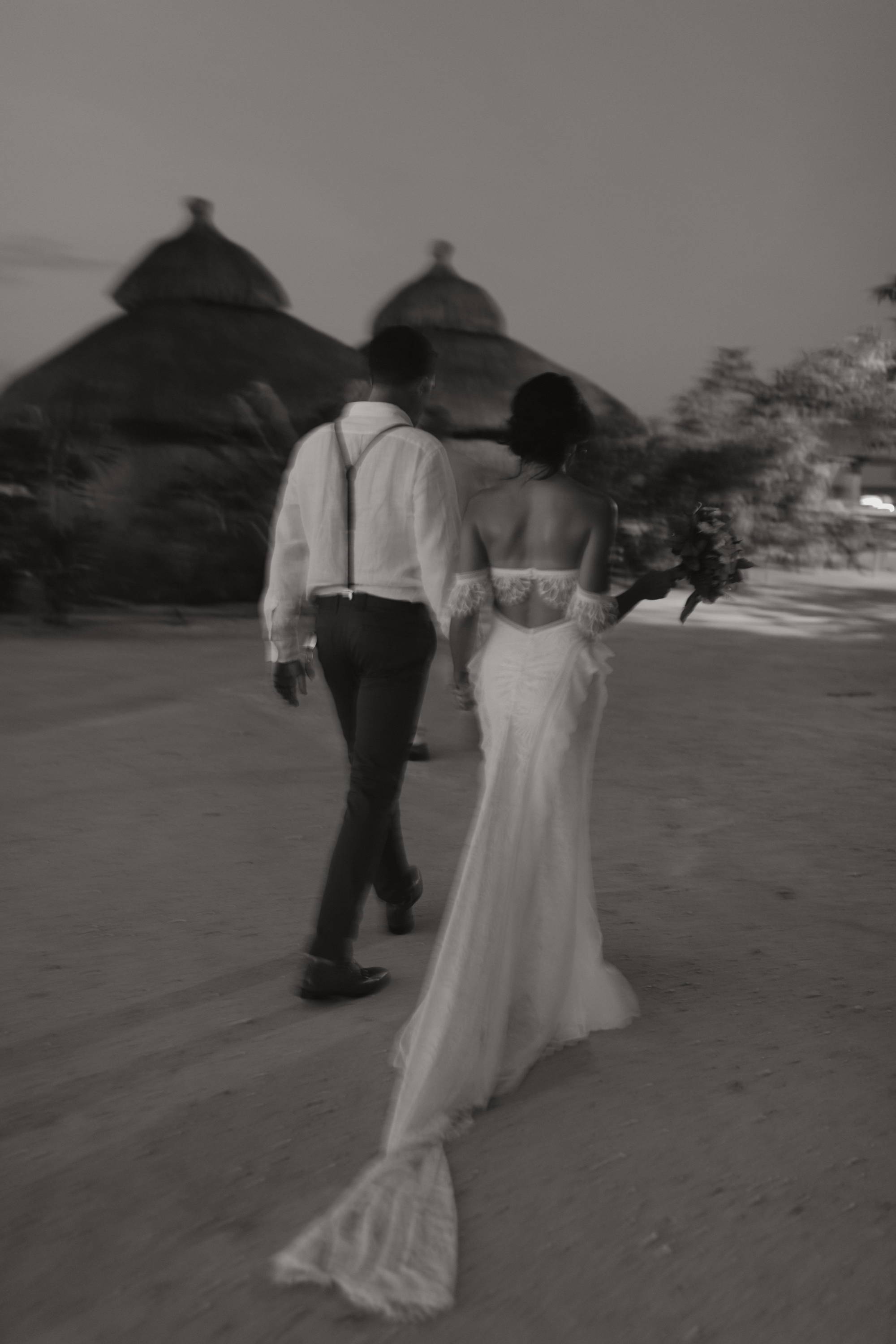 Which Grace dress did you choose and how did you know it was 'The One'?
I chose the Noah, which wasn't on my list of dresses AT ALL. I had every intention of getting the Summer, but when I saw another GRACE bride in the Noah, I couldn't stop thinking about what it would be like to try it on. I booked another dress appointment a week later, tried on Noah, and knew it was the dress for me immediately. I've never seen another dress like it, particularly with all the intricate back details and delicate lace work. It was really important to me to not have a dress like one I've seen before, and equally important that I had a dress that I felt I could wear all day without adjustments or worries, and that was Noah for me.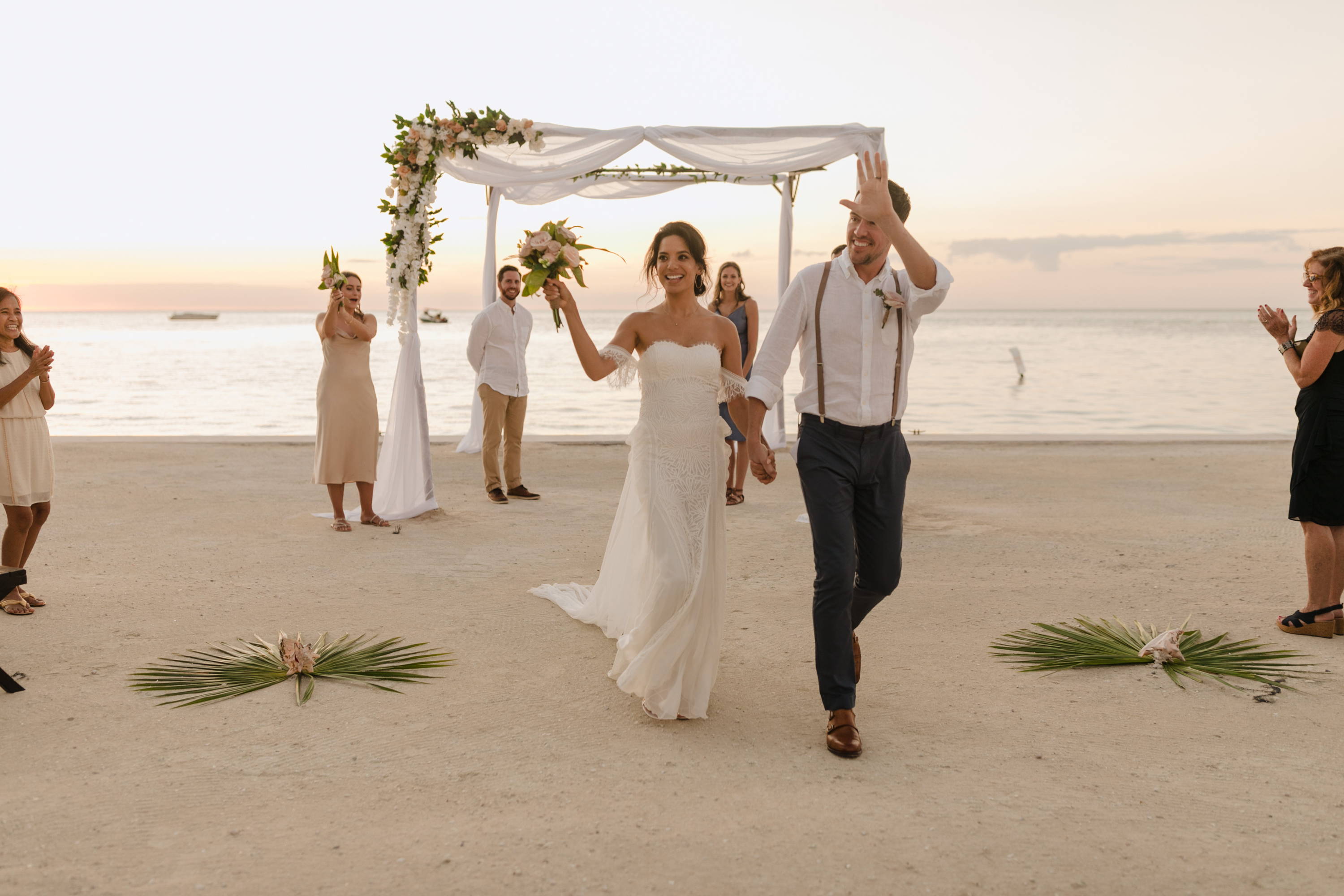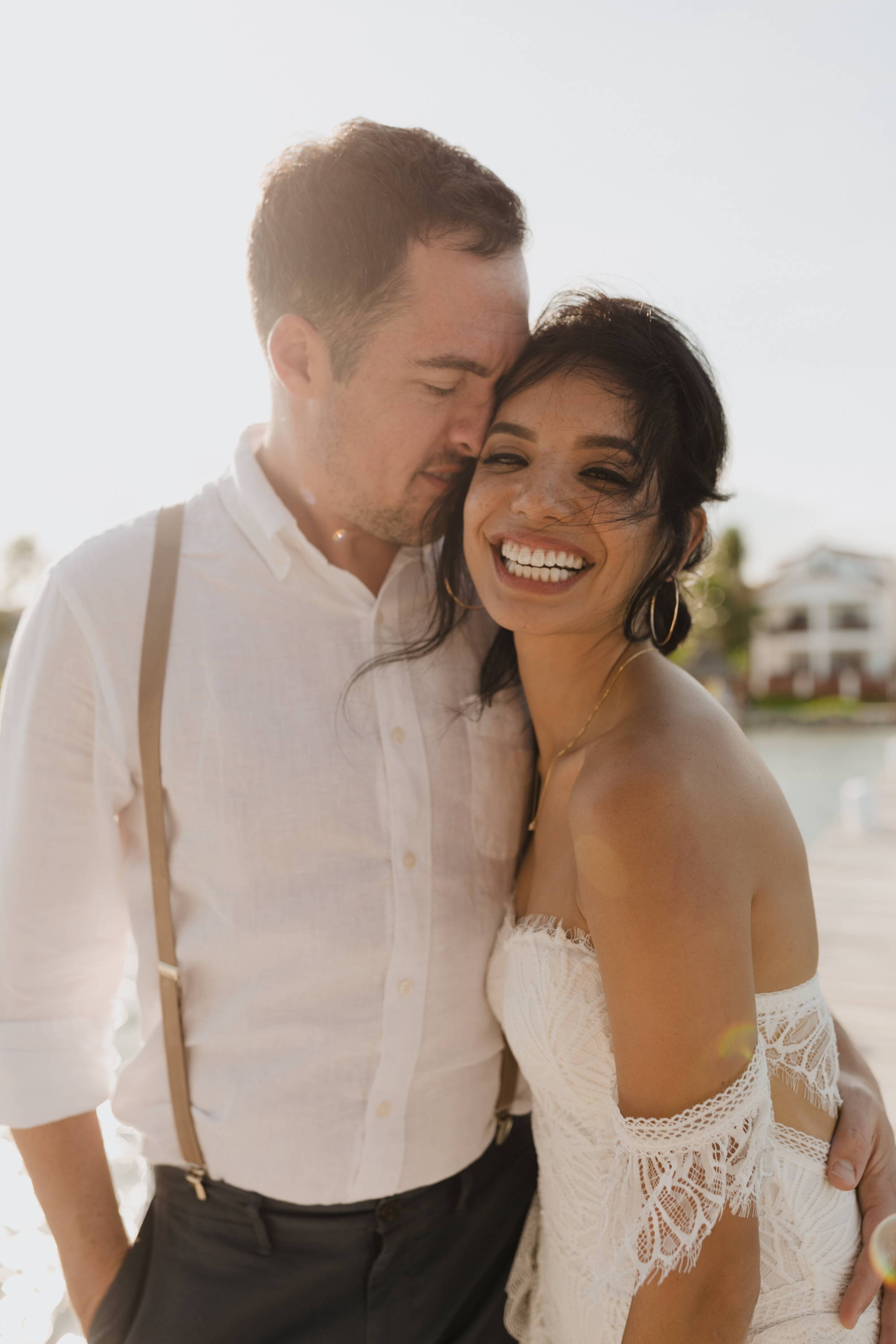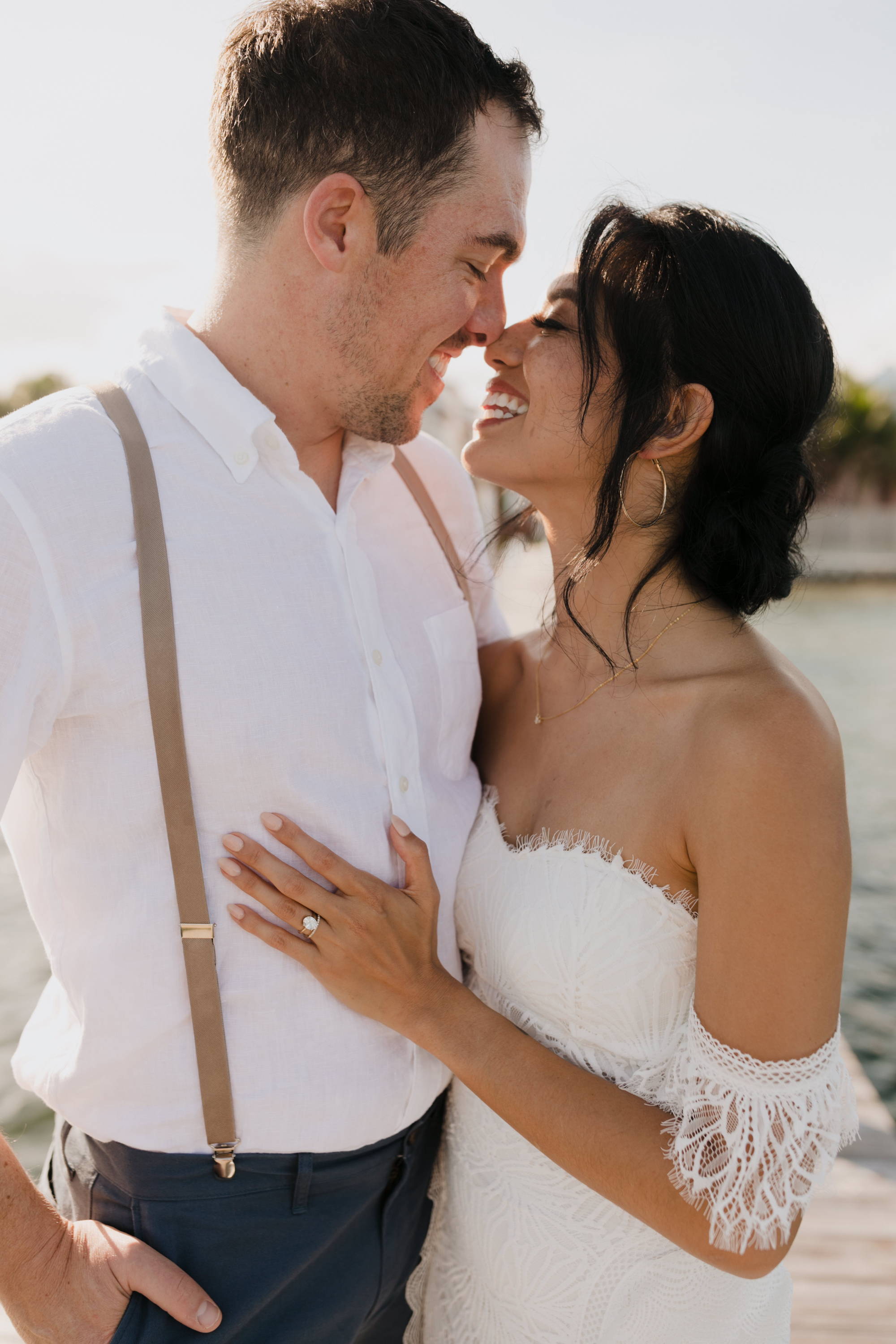 Tell us about your experience when you found your dress, did you buy your wedding dress online or in one of our showrooms?

We don't live in a state with a Grace showroom, so when we booked a vacation to Sedona, I knew that was my chance to try on some GRACE gowns in Phoenix. I ended up visiting twice–the first time I tried on some dresses I thought I'd like, but none of them ended up being a match. The second visit I tried on Noah, and knew that was the one instantly. Danielle, the store manager, helped me both visits, and her friendliness, knowledge, and overall demeanor put me at ease.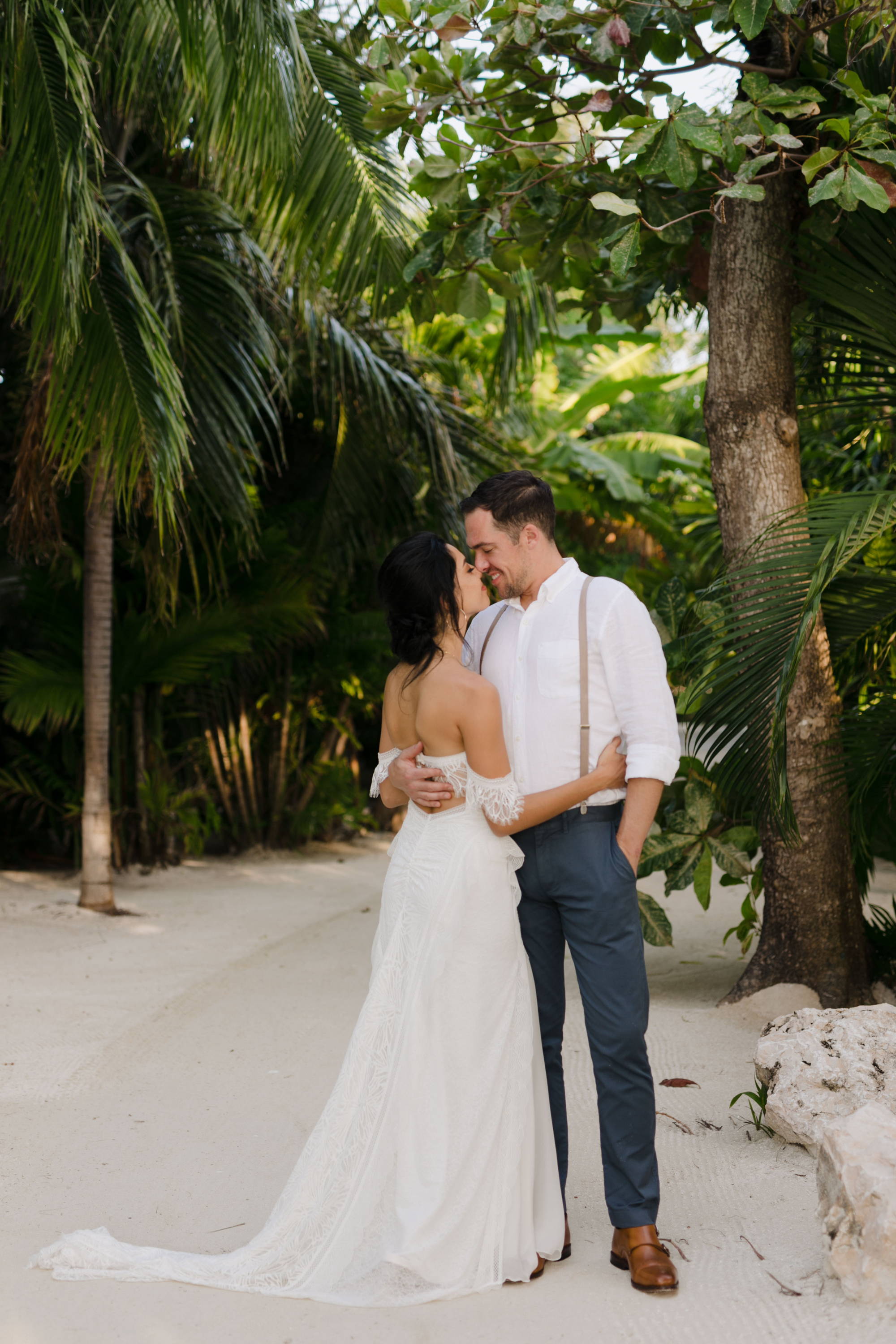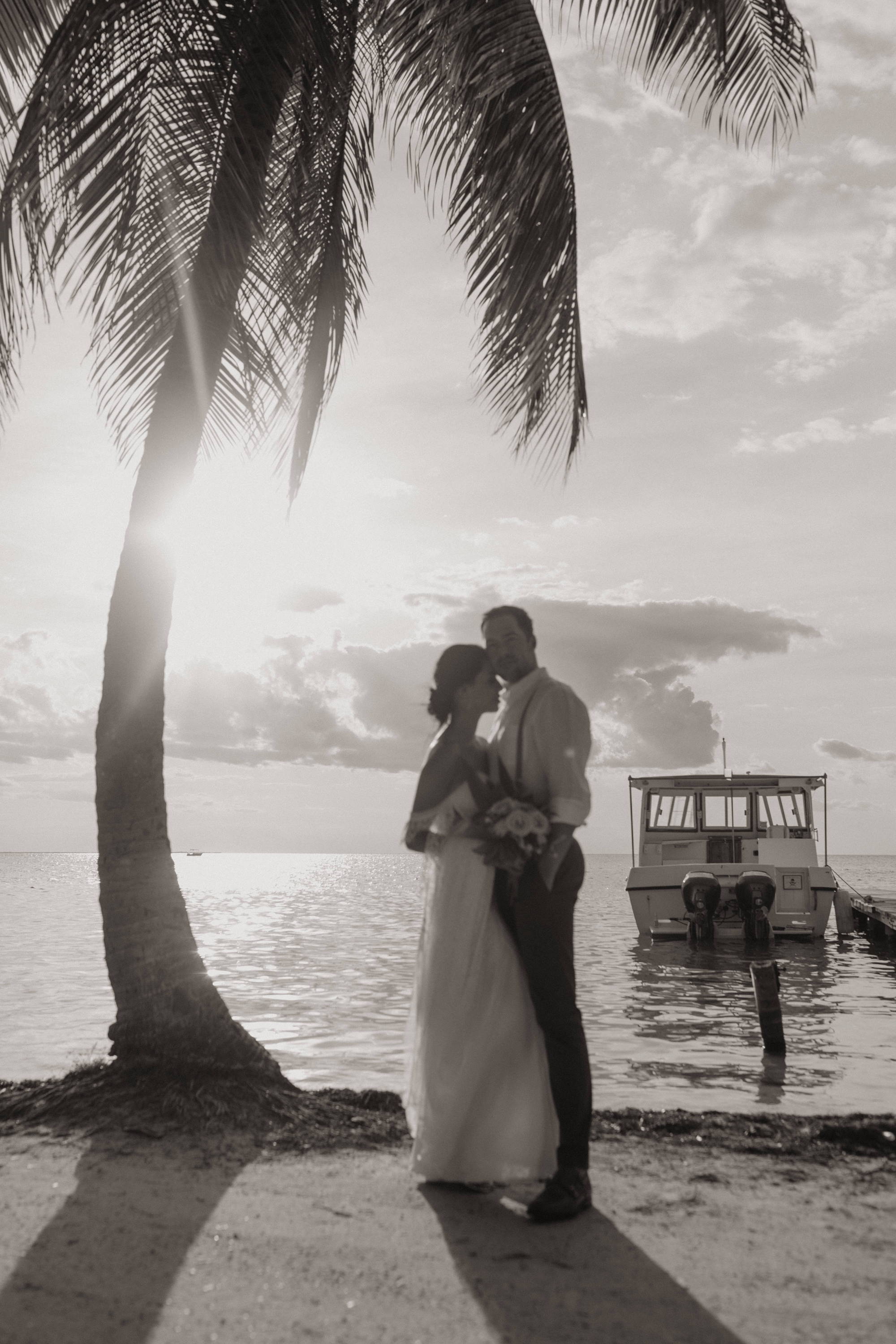 How did you feel in your dress on the day?

I felt like the queen of the island. It was so light, airy, and perfectly fitting that all I could think about was how it was the perfect dress for the island vibe.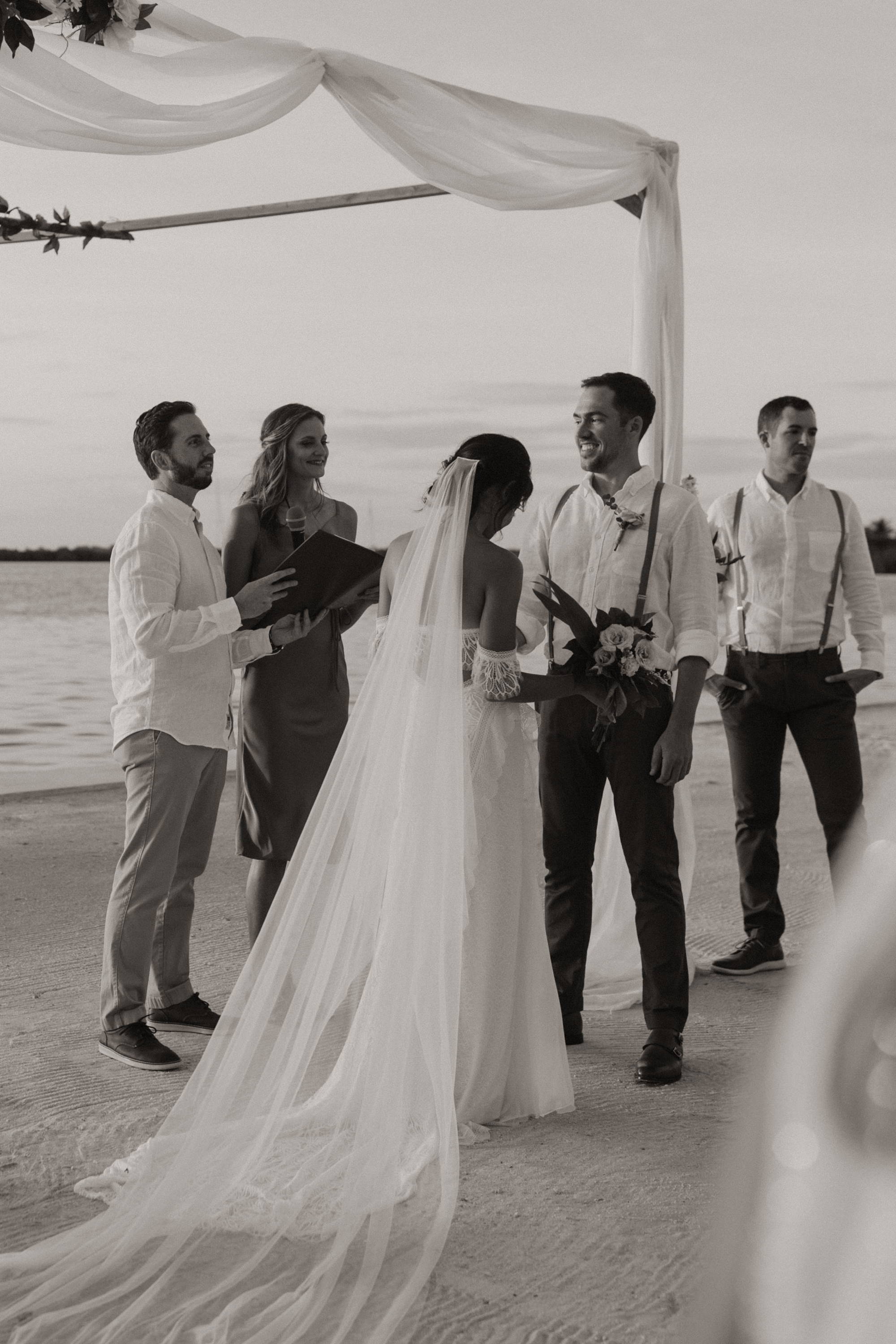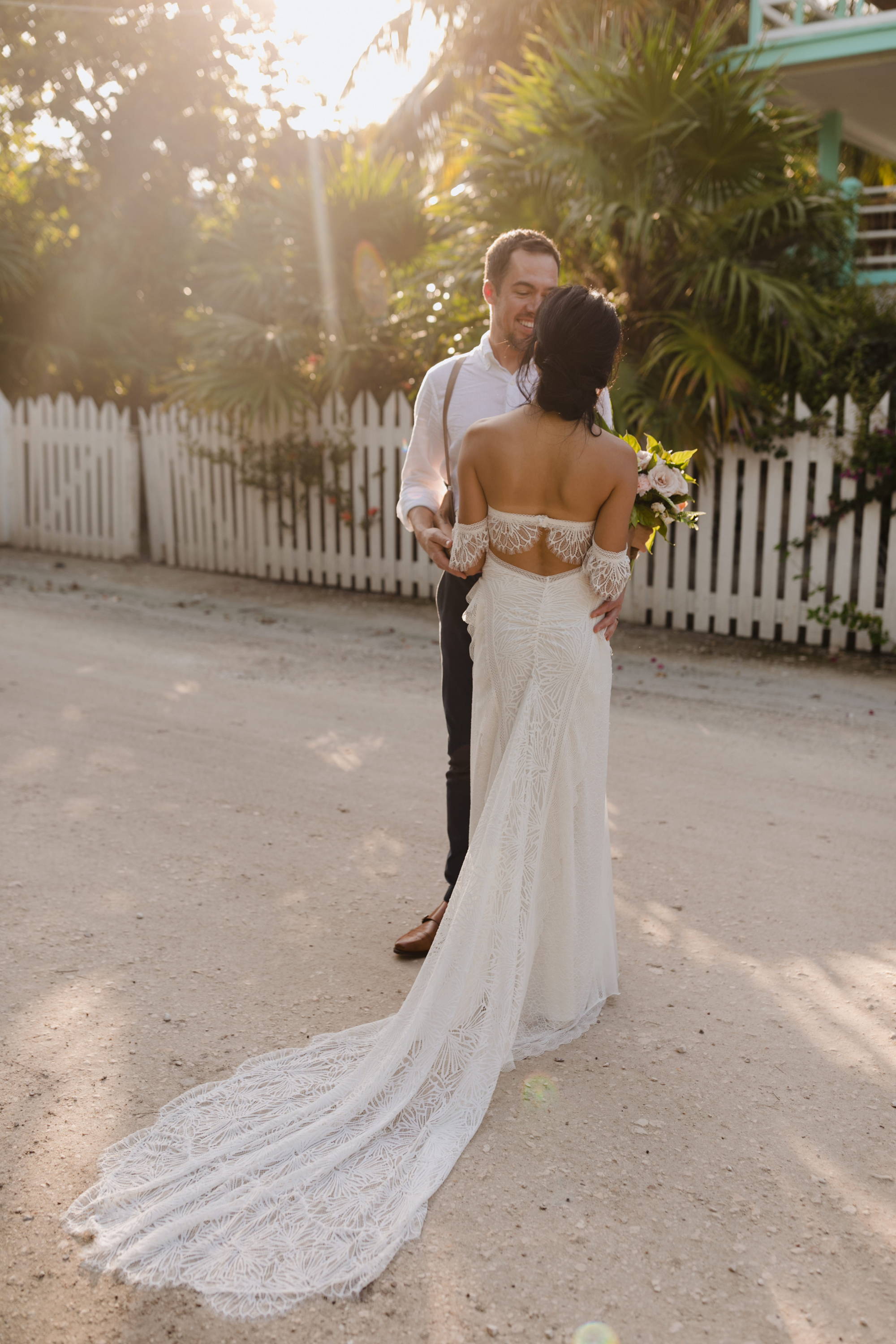 Where did you get married? Tell us about the location & the style of your wedding day.

We got married in Caye Caulker, which is a tiny island in Belize, Central America. Caye Caulker is so tiny, that there aren't even any cars on the island! The island motto is "go slow," which is exactly what we tried to embody for our wedding. We wanted something that was relaxed and laid back, while still embracing the culture and customs of Belize. We had traditional Belizian cuisine, chose a venue that was familiar to us (we'd been to Caye Caulker 3 times prior to our wedding trip), and told our guests to come classy but comfortable. I walked down an aisle in the sand lined with palm leaves and conch shells, and the ceremony took place under a beautiful wooden arch decorated with native flowers in front of the Carribbean Sea at sunset.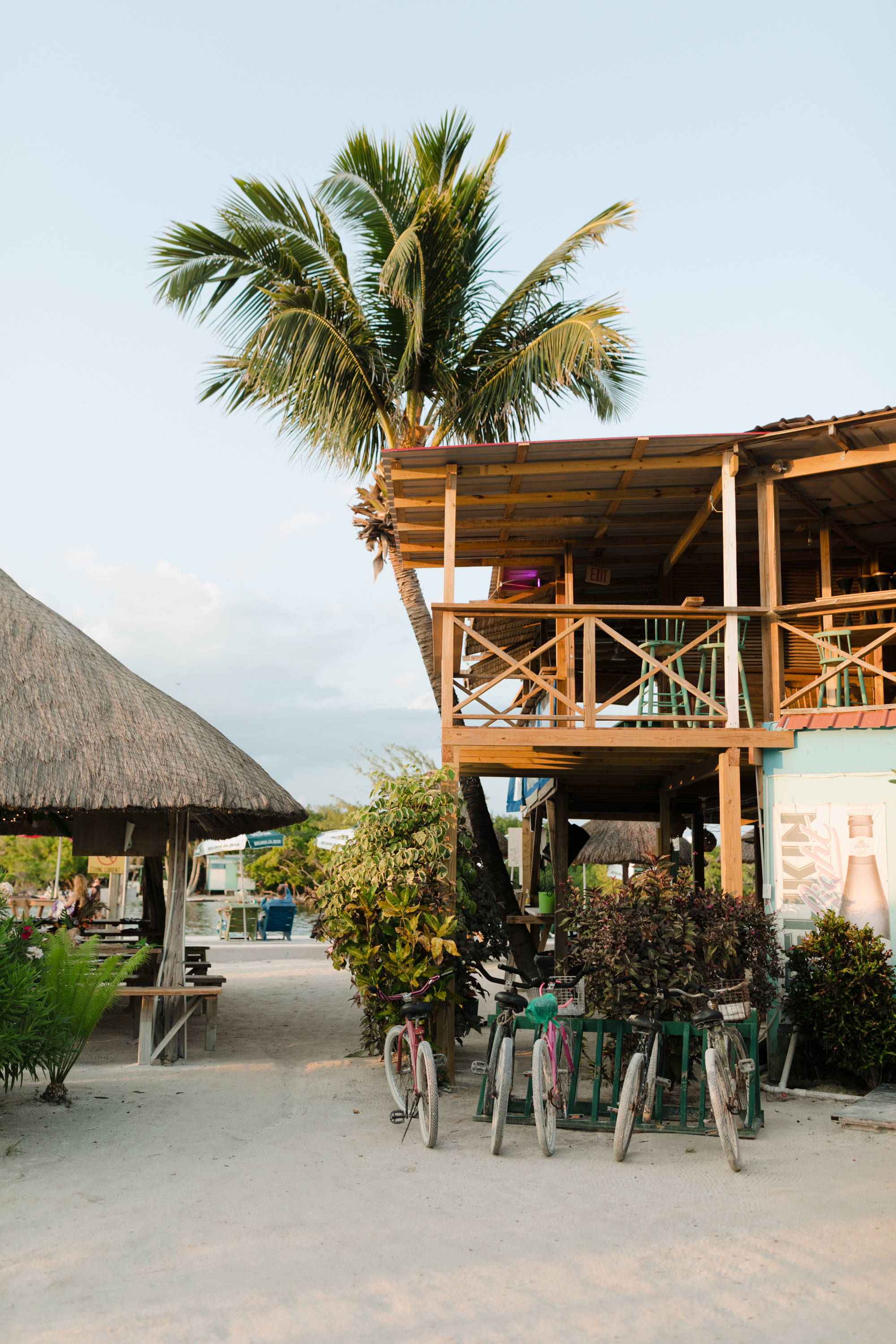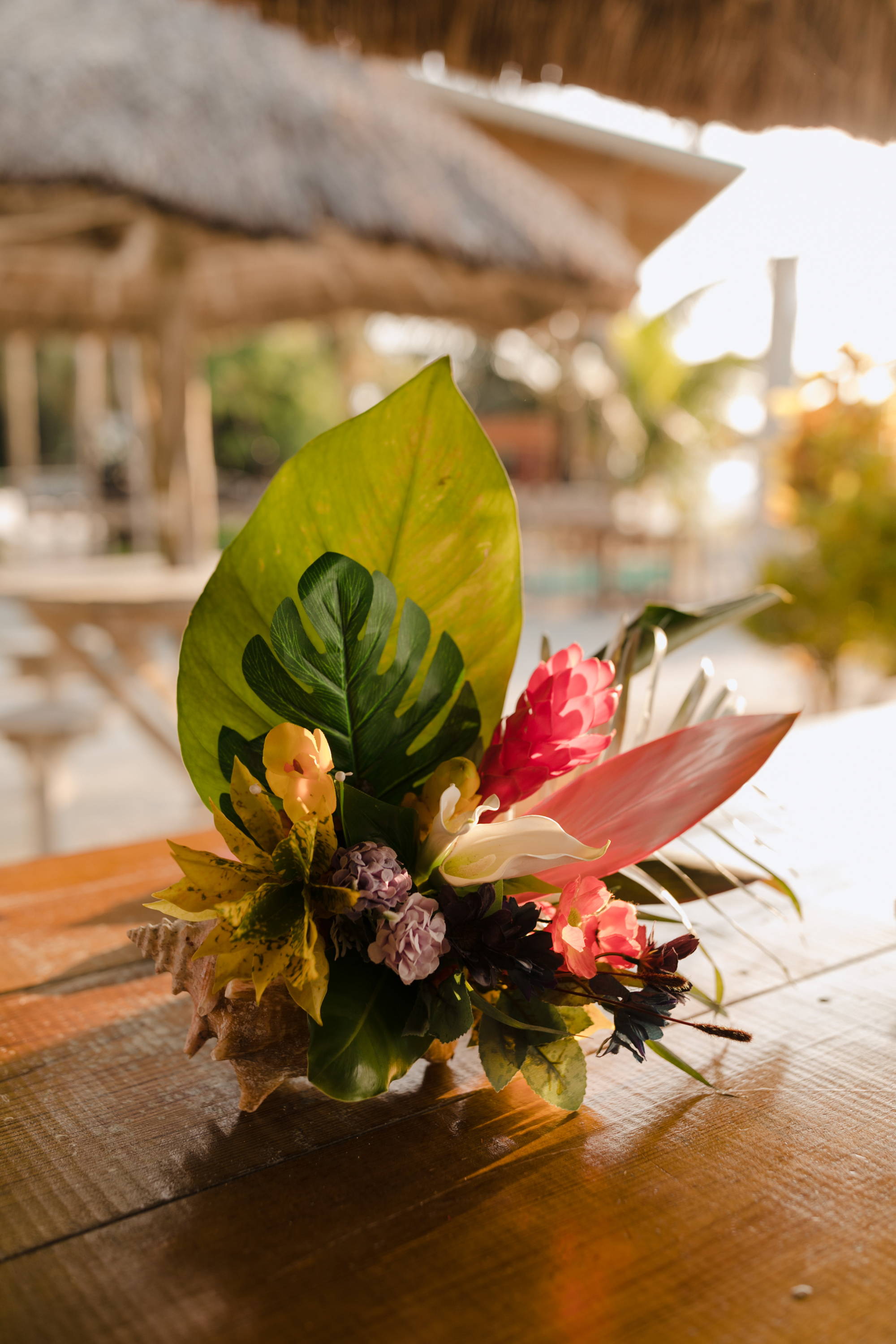 Tell us about your hair and makeup look and the accessories you chose...

My mom was actually surprised that I chose an updo for this day, but my husband, Clayton, loves it when I wear my hair up. I chose a loose, low, braided bun that complemented the laid-back, easy going vibe of the day. For my makeup, I chose to keep it natural, but noticeable. To accessorize, I wore white leather lace-up sandals, a simple diamond pendant from Clayton, and gold hoop earrings.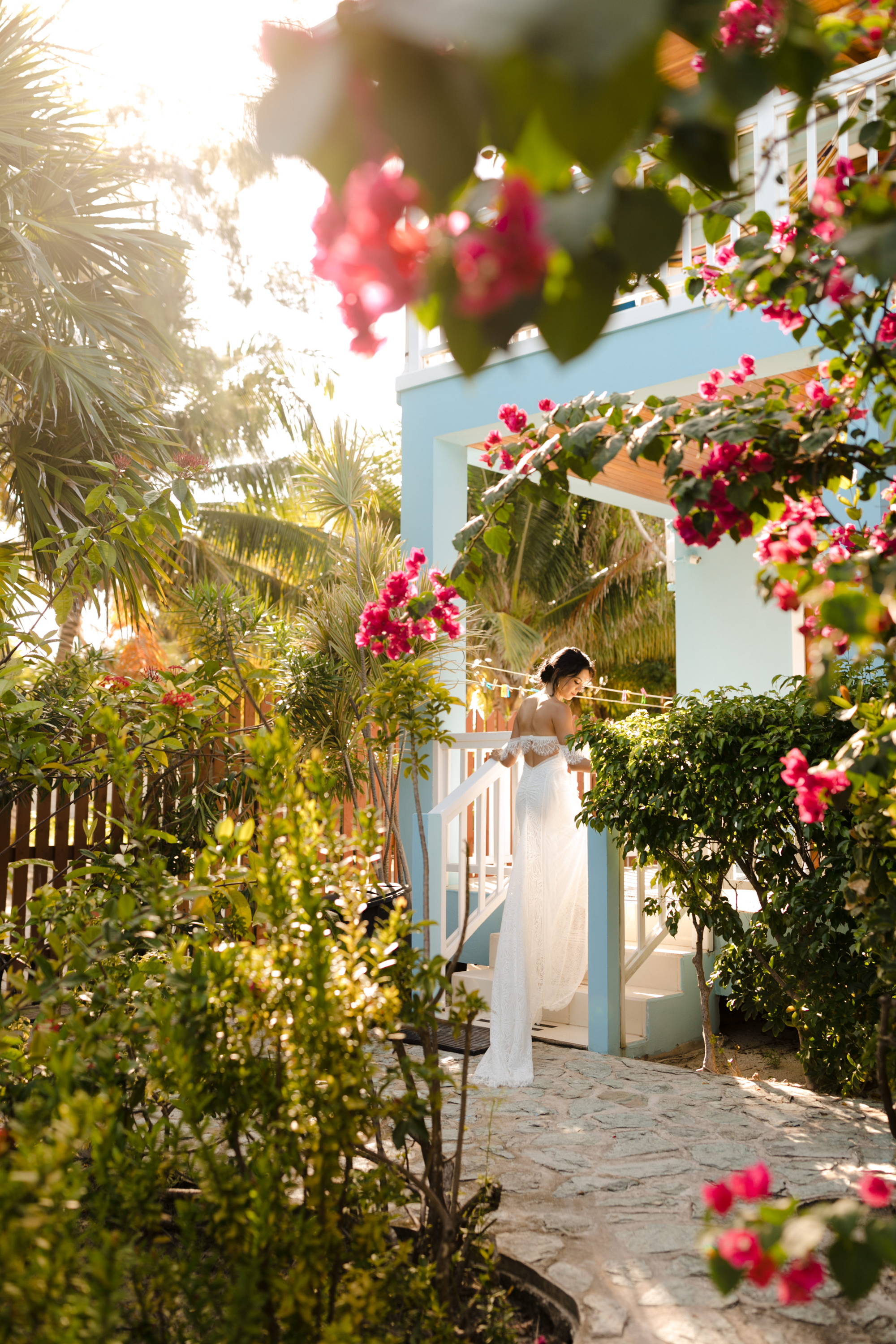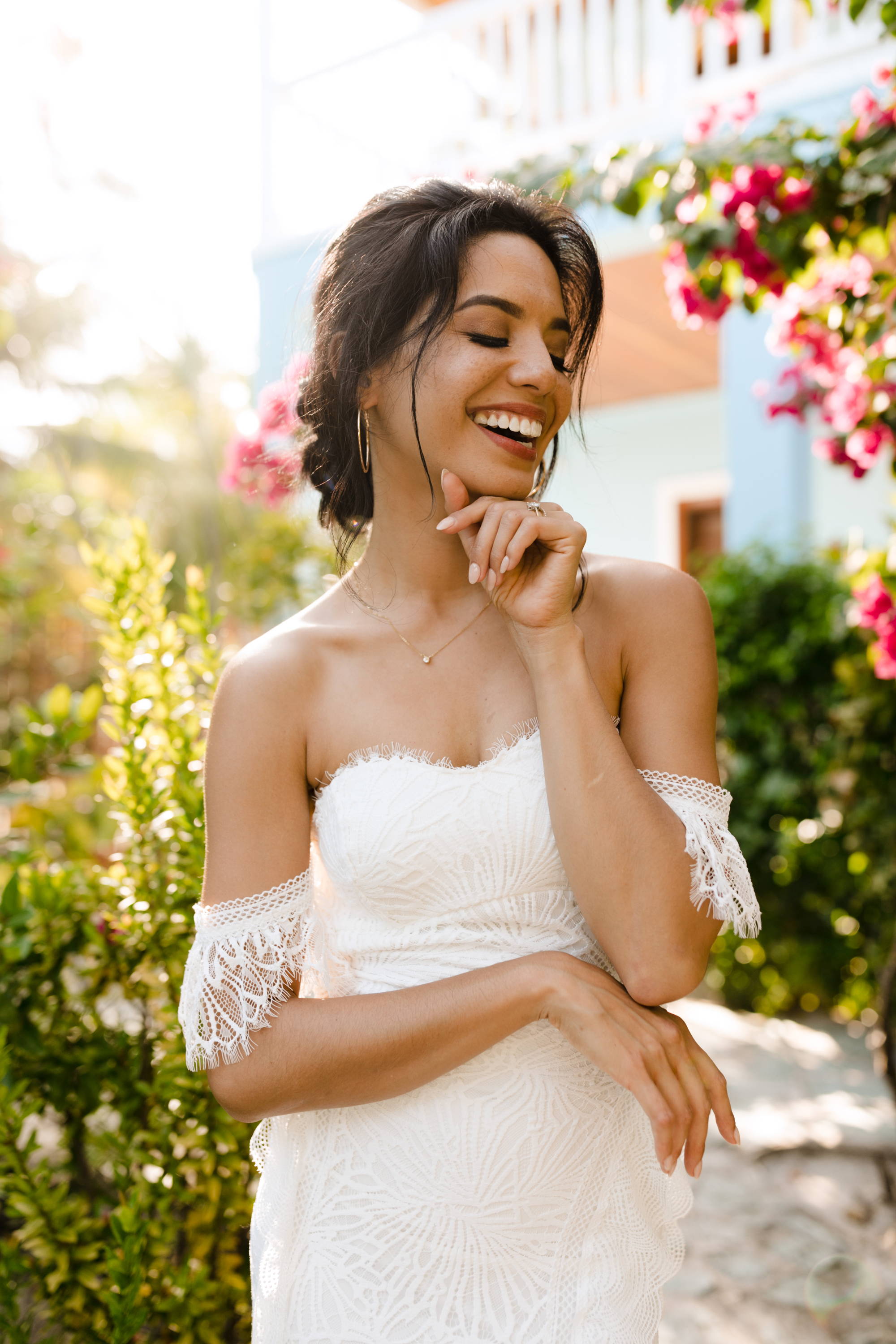 What made your day extra special?

Our people! We were so grateful to have 50 of our loved ones travel internationally, during a pandemic, to celebrate our day. We also had such a blast with the locals and staff at our venue–our wedding was the first one they hosted since before the pandemic and it was a celebration for them as well. 
The funniest moment on the day was…
It's a tie between finding a cute island cat lounging by the pool (and documenting this in photos), and our incredibly dedicated photographer almost getting run over by a golf cart taxi to get this incredible shot of us under a palm tree.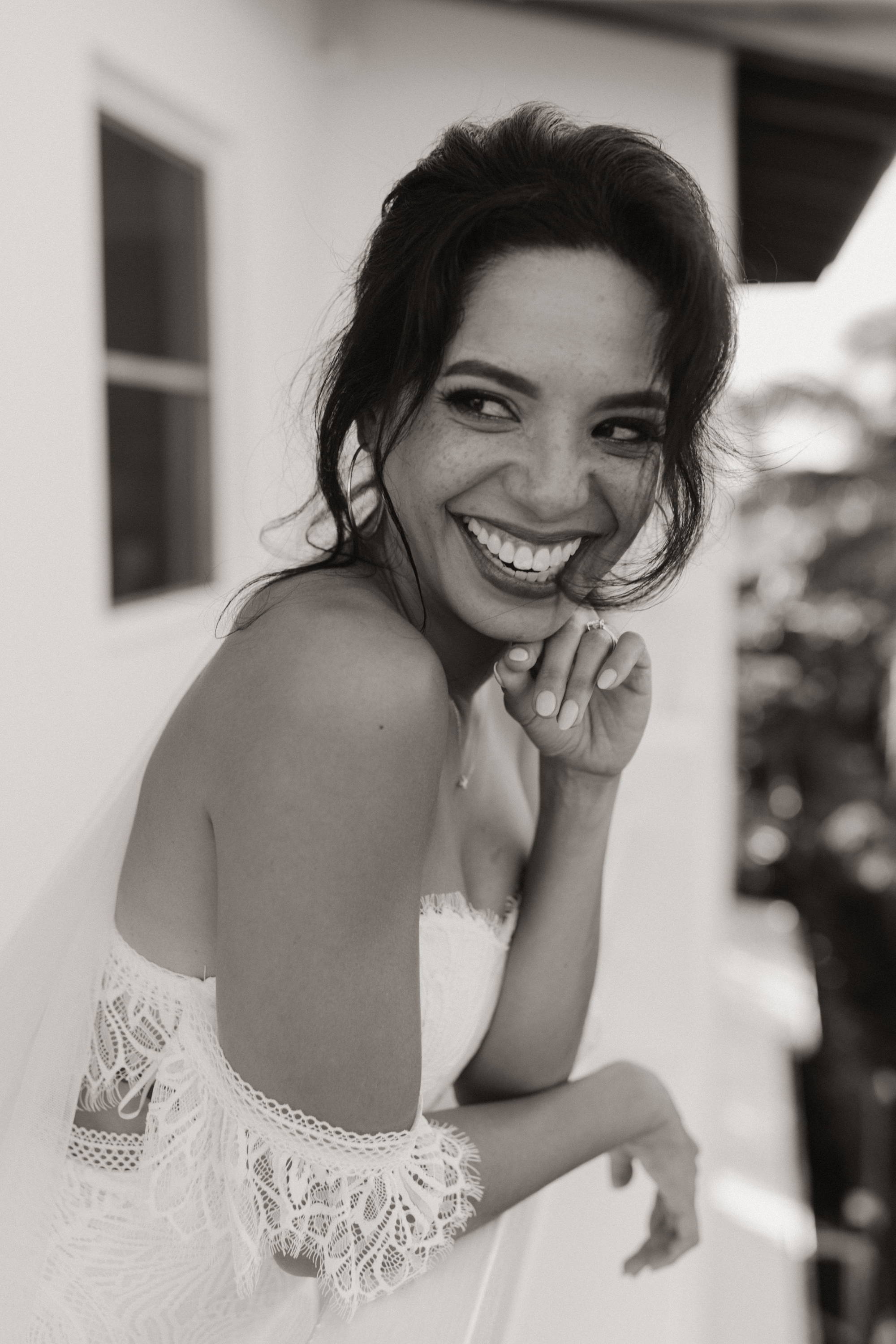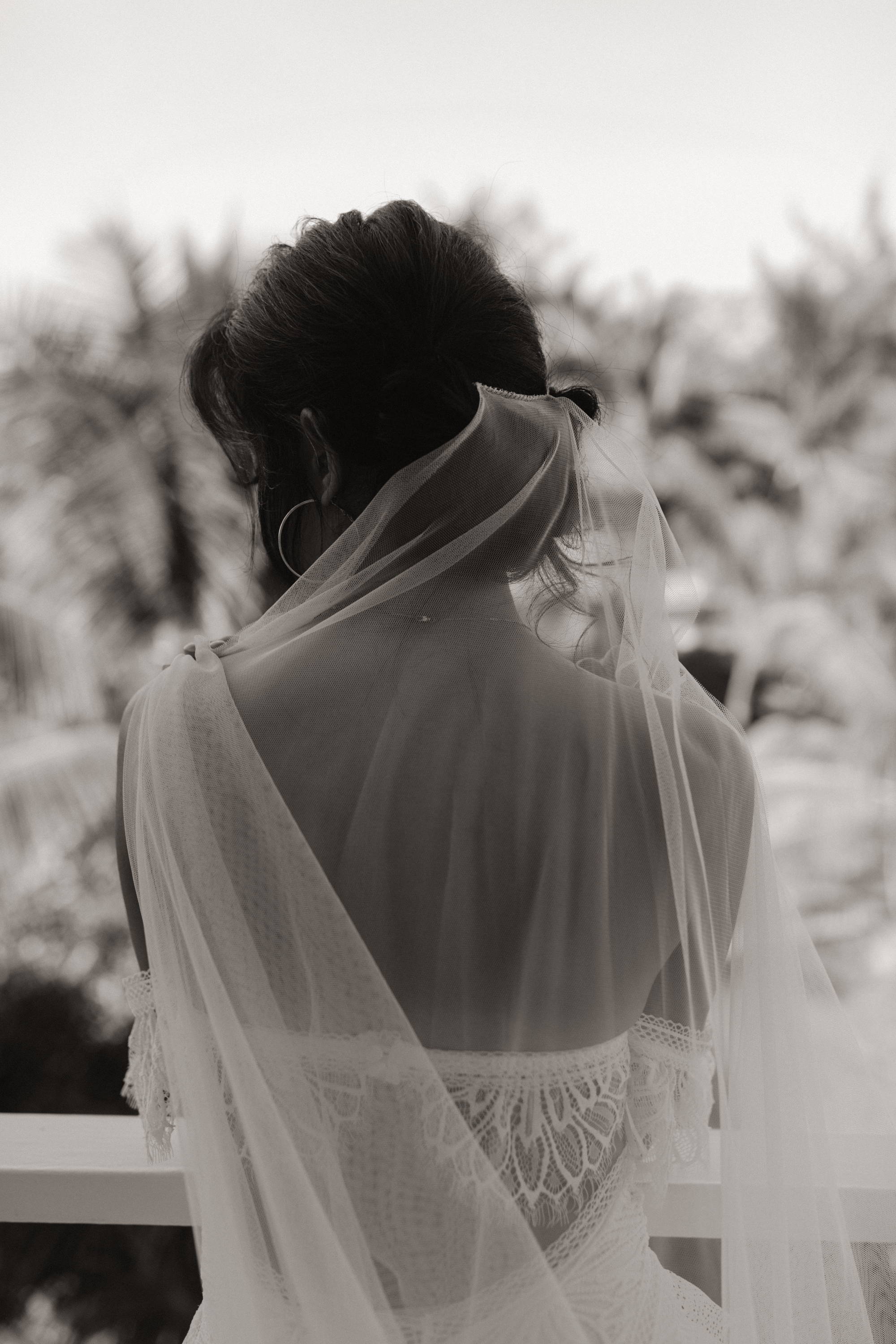 Where will you be honeymooning?

We plan on taking our first trip to Europe together in 2023–Greece, here we come! Bring on the wine, olives, and feta cheese. 
Any last advice of words of wisdom that you can share with future GRACE brides...
try on a dress you didn't think to put on your list–it just might be The One.



Groom's outfit:

J Crew, Allen Edmonds, Tie Bar