Cody & Amber in the Honey Silk

"I saved the Honey Silk dress to my Pinterest board SO MANY times without even realising! It was actually the first dress I saved to my board... I was ready to buy it online right then and there, no questions asked. I hadn't even tried on any other dresses yet! But my mom insisted we fly out to Dallas to try it on in the showroom. We planned our trip, and in the month leading up to our visit, I tried on other dresses. Each time I tried one on, all we could think about was how nothing quite stacked up to the Honey Silk. When I finally put on the Honey Silk, I just KNEW!" - GRACE Bride Amber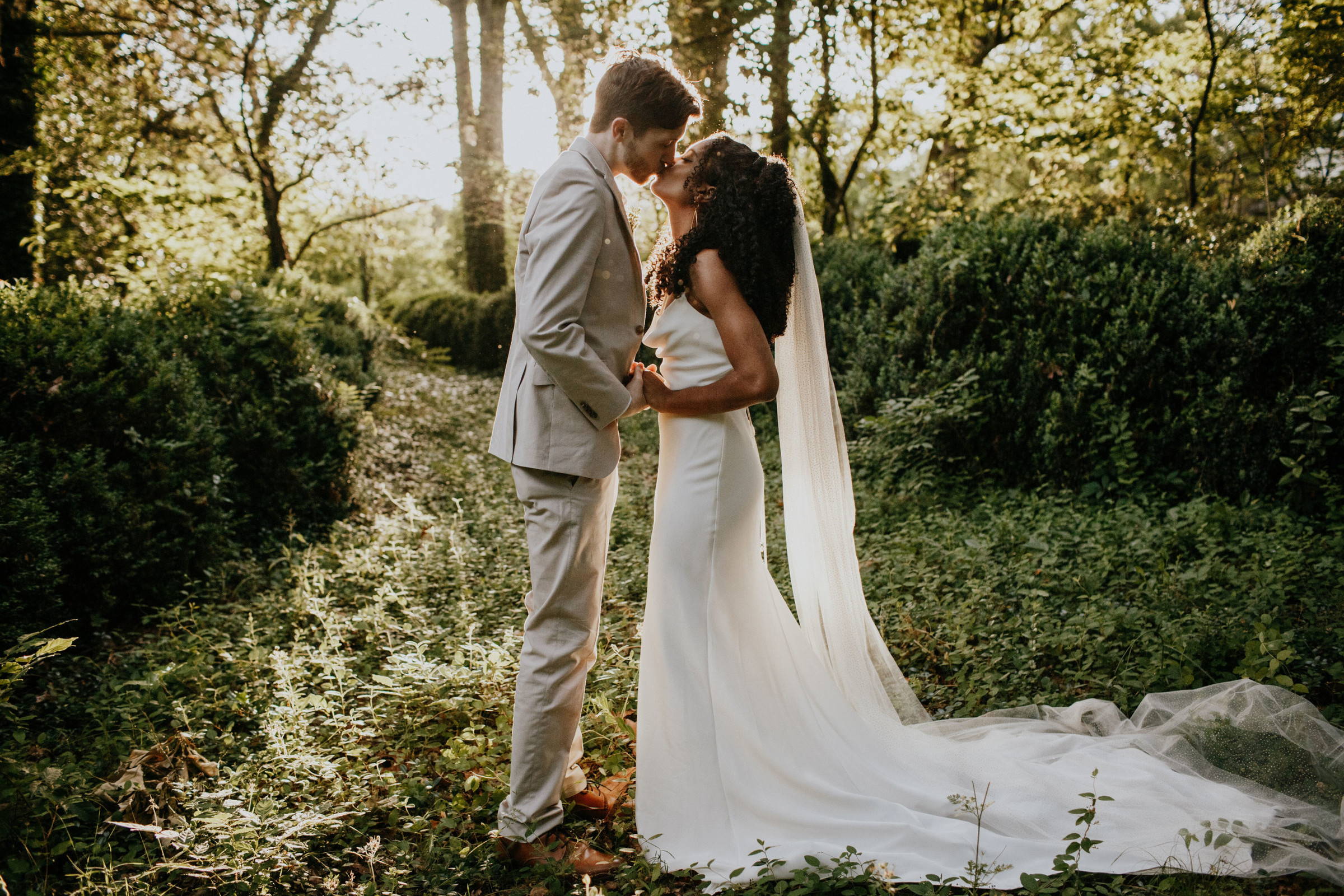 What is a Grace Woman to you?
A woman with a strong sense of herself and her vision. She is a woman who embraces the natural beauty in herself and doesn't fear nor apologize for being bold or different.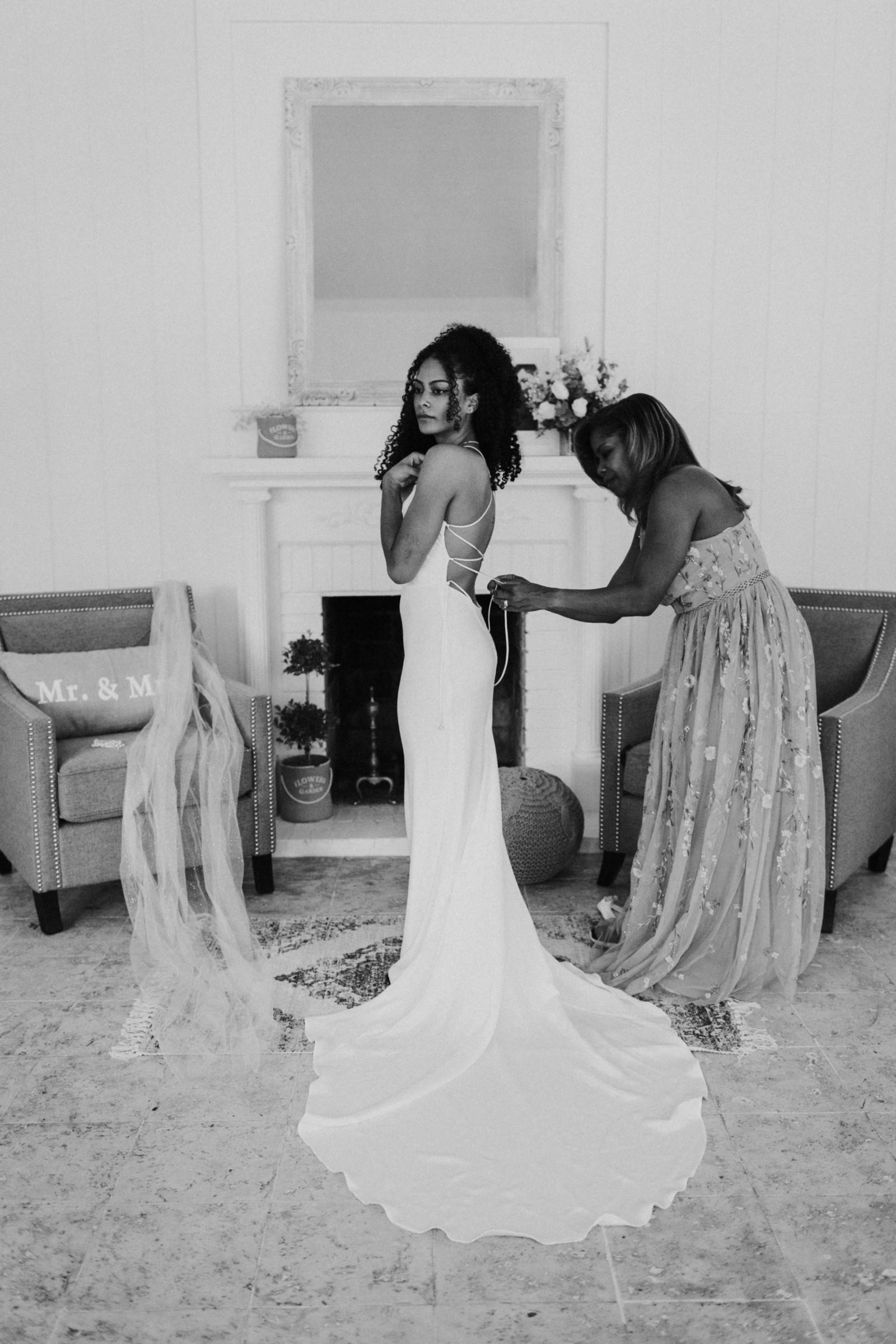 What is it you loved about your GRACE gown and accessories?
It made me feel confident and fun. Instantly upon putting the Honey Silk on I wanted to hit the dance floor. I just felt really comfortable in my own skin. Did you go to a GLL showroom or purchase your gown online? Tell us about this experience. I went to the GLL in Venice thinking I was going to walk away with the Loyola Gown, but immediately upon putting on the Honey Silk my world turned upside down. The way it hugged me in all the right places, the delicate eyelash lace, and the train. It completely took me by surprise and honestly confused me a bit, I was torn. But once I got the veil on I knew that was my look.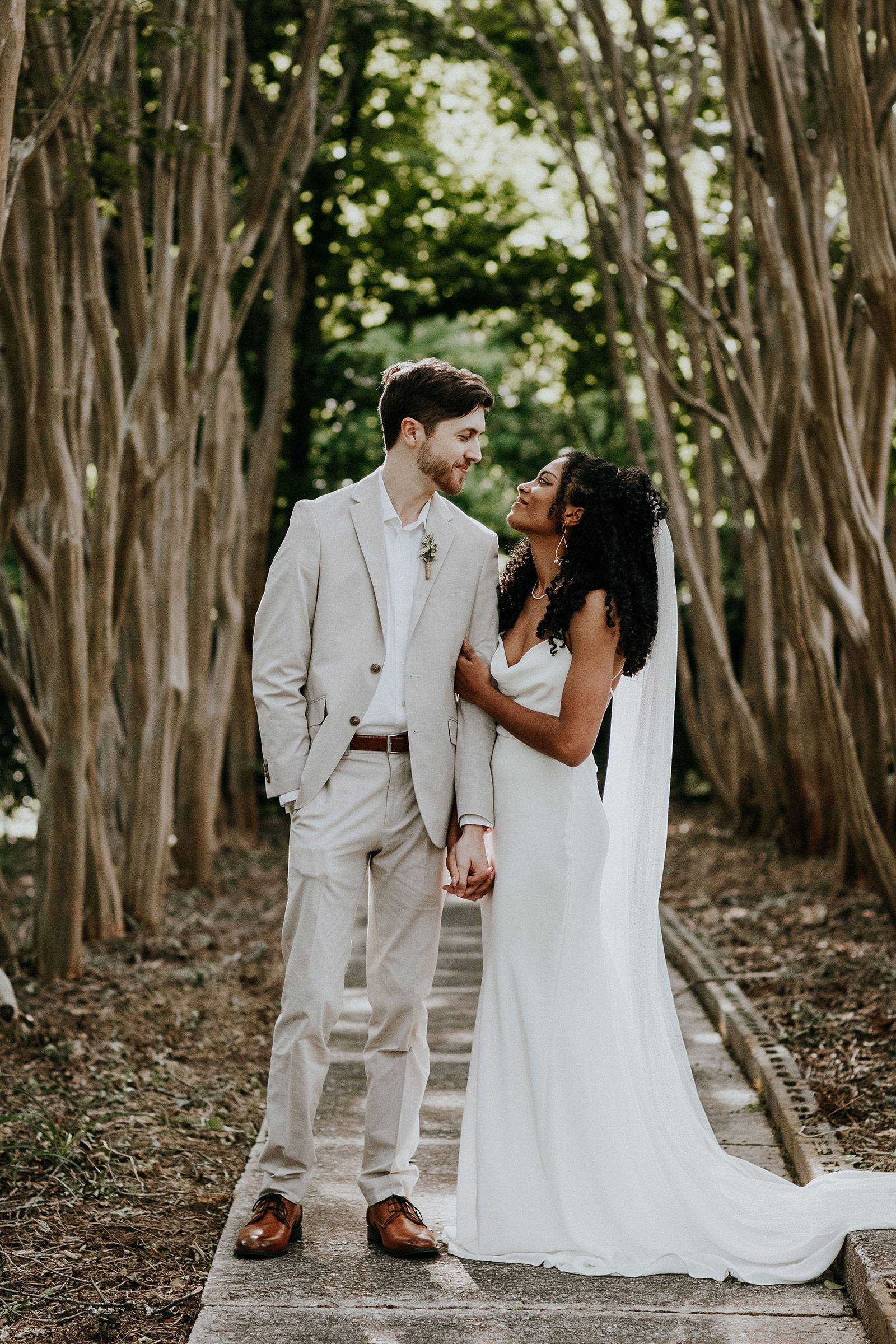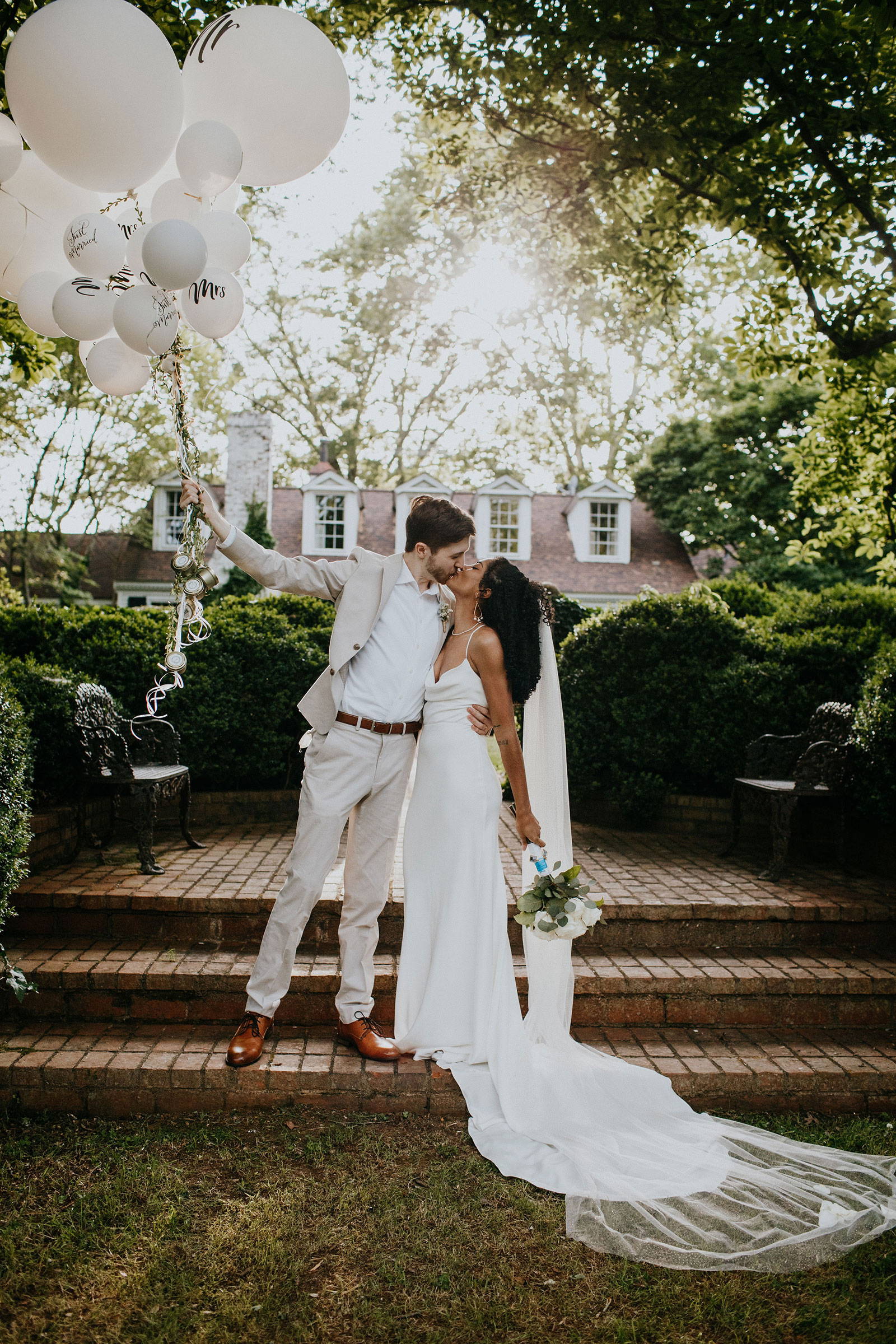 Describe your wedding day look…

My general everyday look isn't too fussy and I wanted my wedding day look to feel just the same. My goal was to be elevated while still feeling and looking like myself. So going in I wanted soft neutrals for my makeup; the number one thing I was concerned about was making sure that my freckles weren't hidden under a bunch of makeup, that's why finding my makeup artist was such a relief. All her products are clean and eco-friendly and she definitely gets the idea of a glowing soft makeup look. My hair was a bit more tricky because I have A LOT of it. I wanted to make sure that everything was loose and as natural looking as possible; nothing too stuffy. To avoid being overwhelmed by my locks we put it in a loose low bun with flowing pieces around my face, and for the reception I took it all out, threw it in a quick half up half down ponytail with my big bow in the car on the way to the second venue!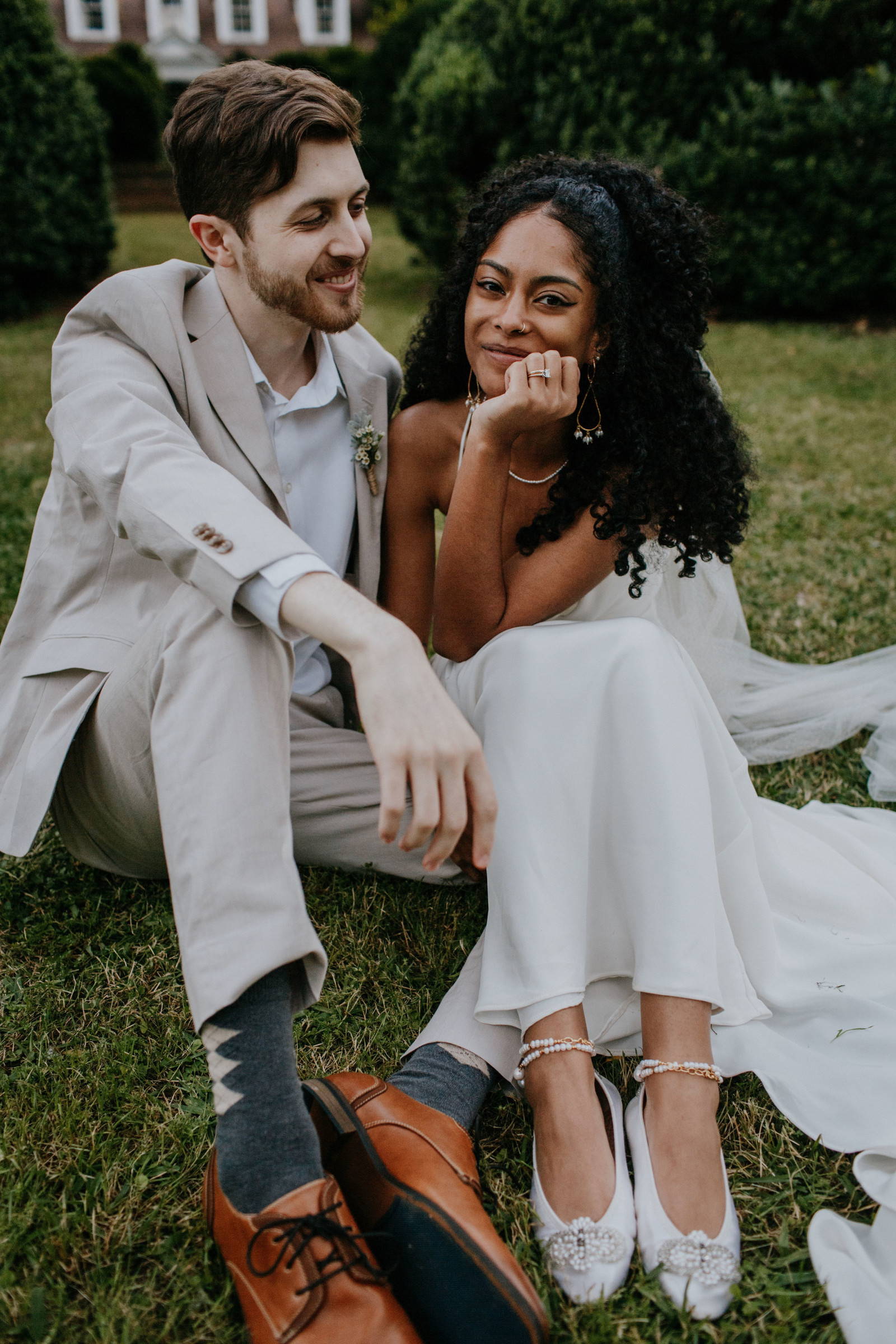 What was the most stressful part to planning?

I am a very detail oriented person and I also tend to hyperfixate on things until I feel they're "perfect". So letting go of the things that weren't truly important was a bit difficult. You have to take a step back and remind yourself that all your guests care about is that you got married and they had a good time.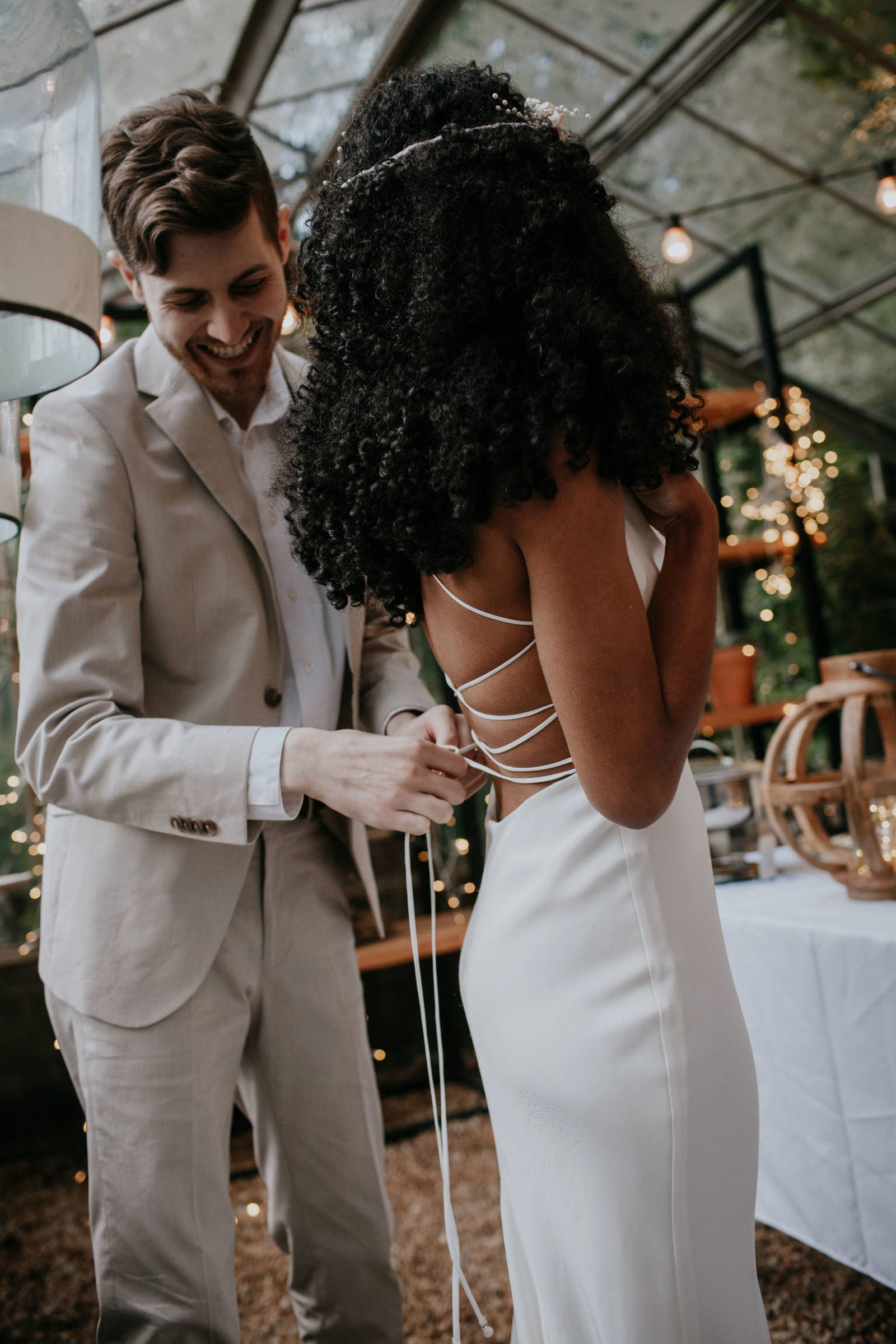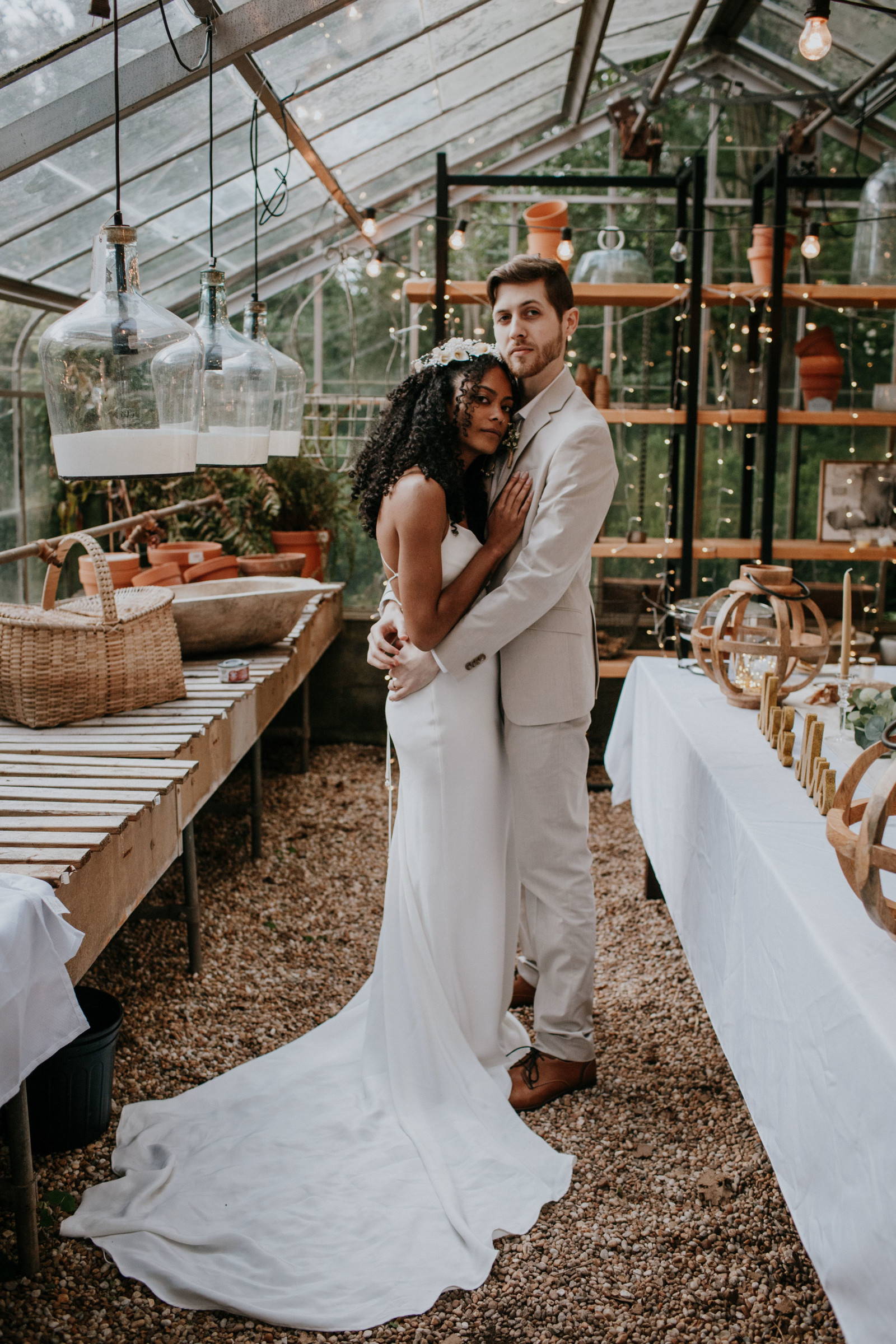 We met and began dating in Boston. So while we were in the area visiting family we decided to jaunt around town one afternoon after lunch with friends. As we were beginning to make our way back to the train he stopped me right in the spot where we met for our first official date, dropped down to one knee and asked me to marry him. I was shocked! I didn't even think he had a ring!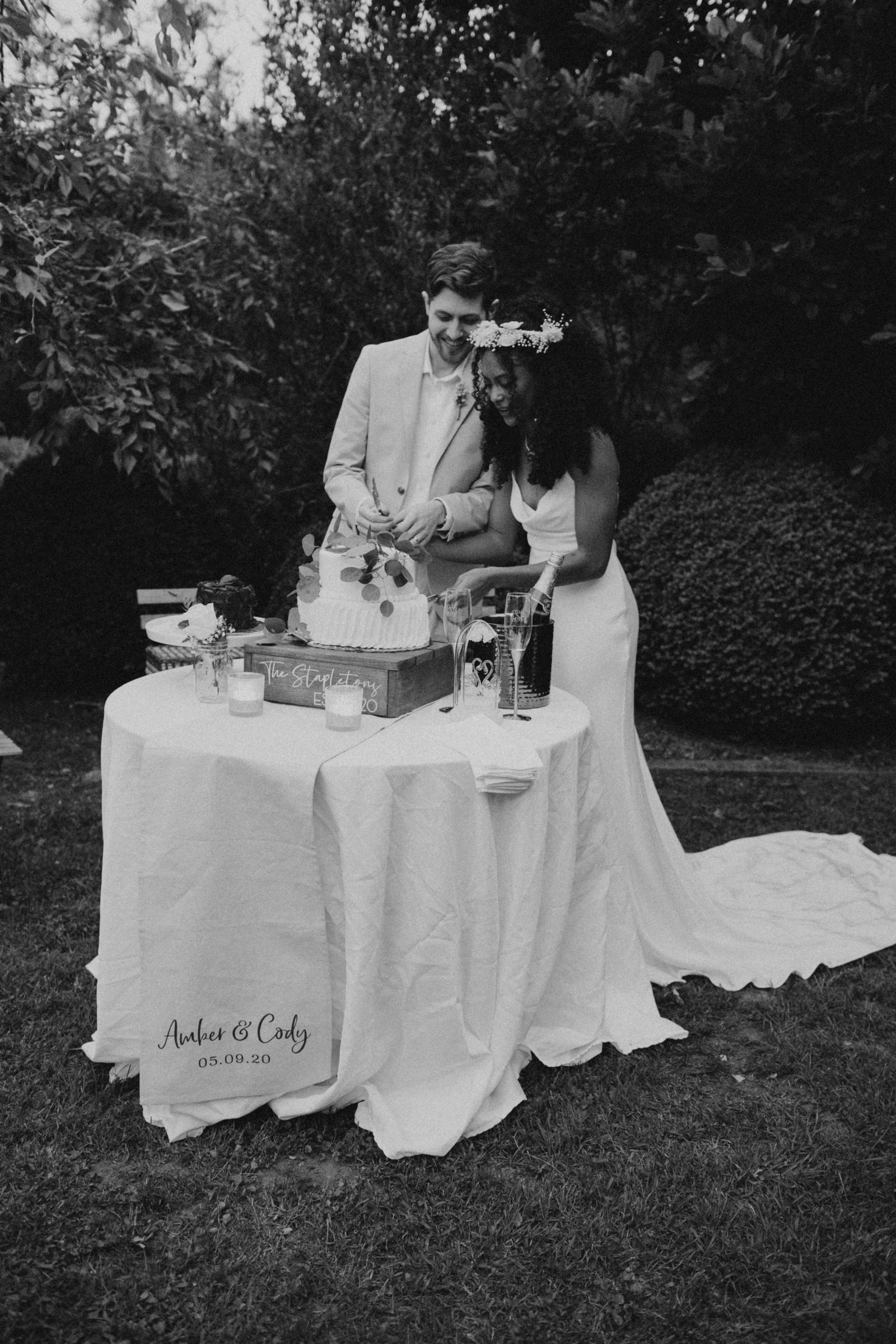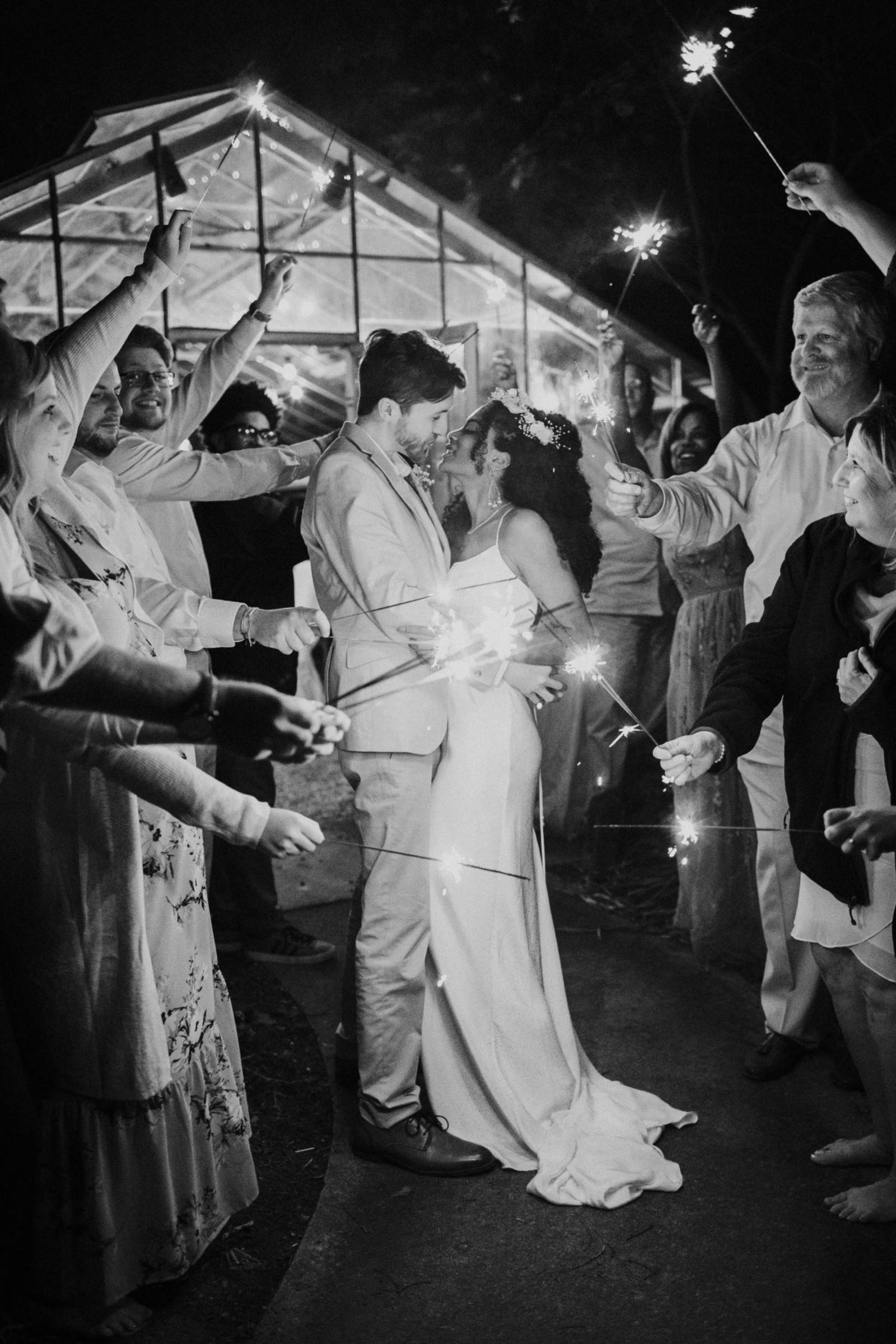 What was your goal for your wedding / what was the most important aspect to you?

We had two main priorities, for the day to reflect us as a couple and for everyone to have a great time. We wanted everything to feel thoughtful but relaxed and for people to party their pants off on the dancefloor. Most of our vendors were friends which I think really translated into how much love was put into the details.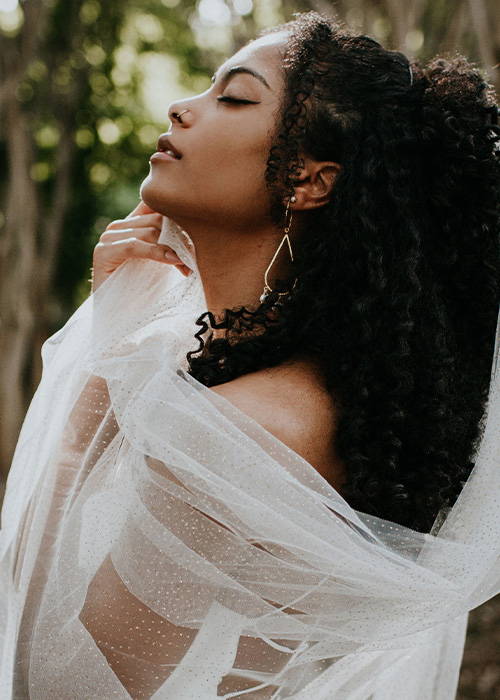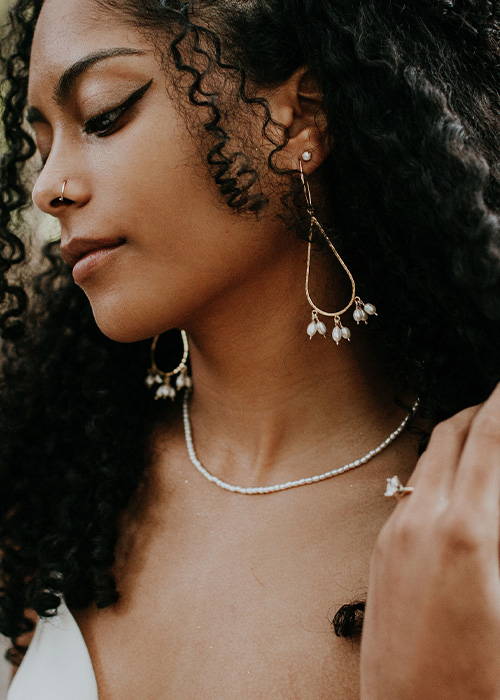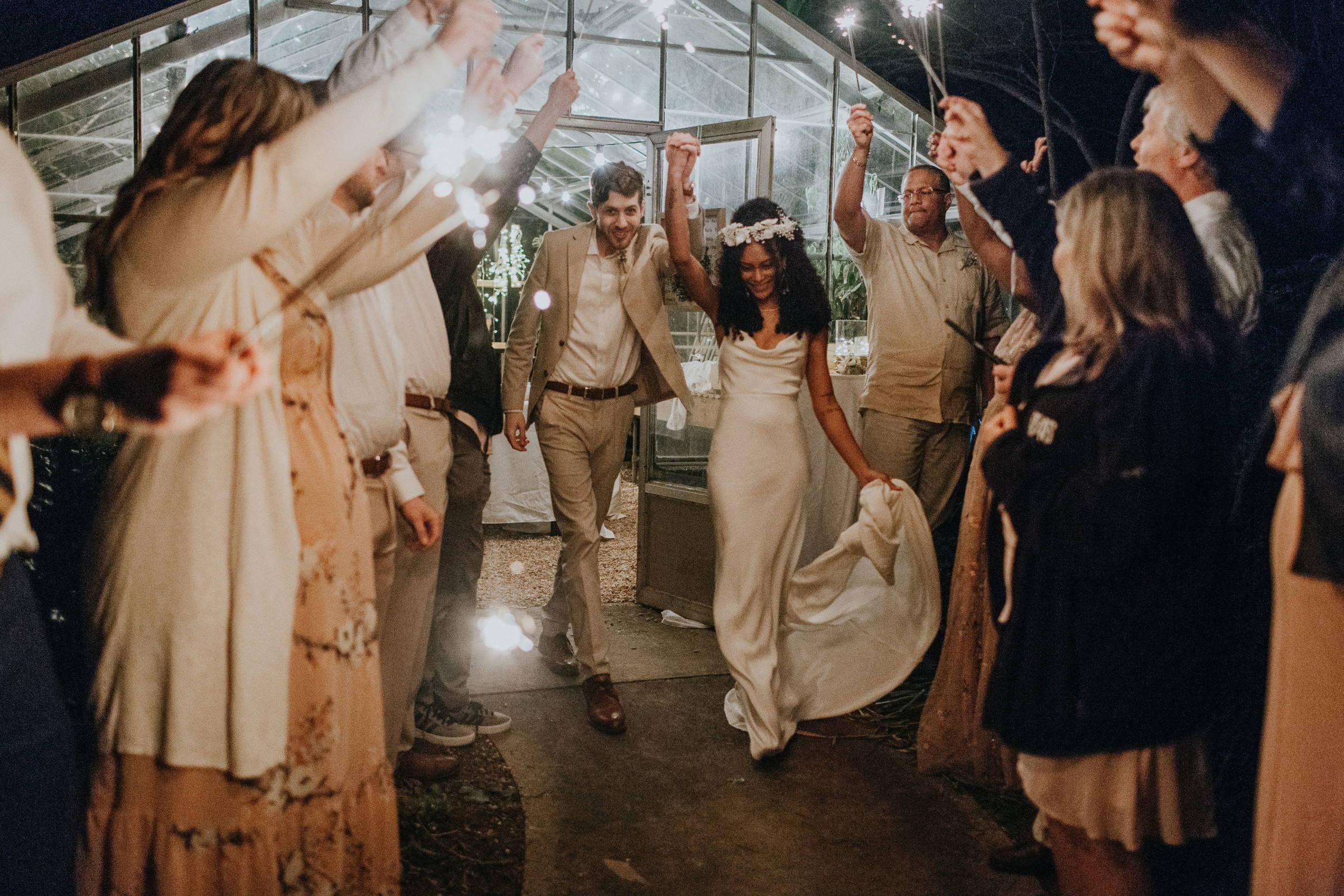 Any top beauty/health/fitness or wedding preparation advice that you can share…

My main concern was for my skin, hair, and nails to be healthy. So I made sure to drink lots of water, implemented a new skincare routine, added some collagen to my smoothies, and tried to do everything in moderation. There were no crazy restrictions because I felt there was no need to have any added pressure on myself in such an overwhelming time. The week of, I got a facial and other than that I just tried to keep my stress levels down by asking for help from those around me that I could trust.
The funniest moment on the day was…
Oh there were so many...but our vows had everyone cackling. We are both very lighthearted people and although we had some sentimental parts thrown in we really didn't feel the need to be super mushy.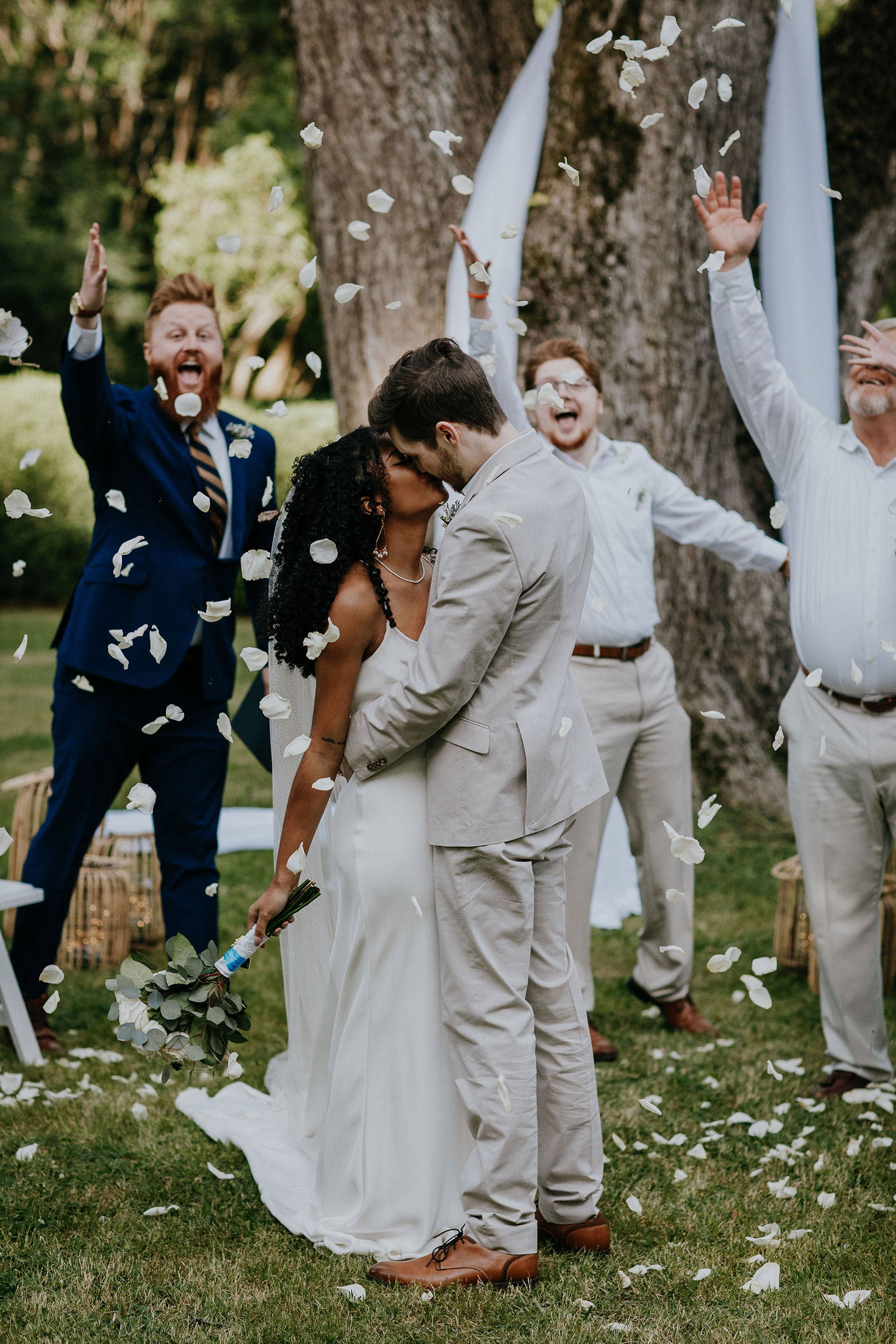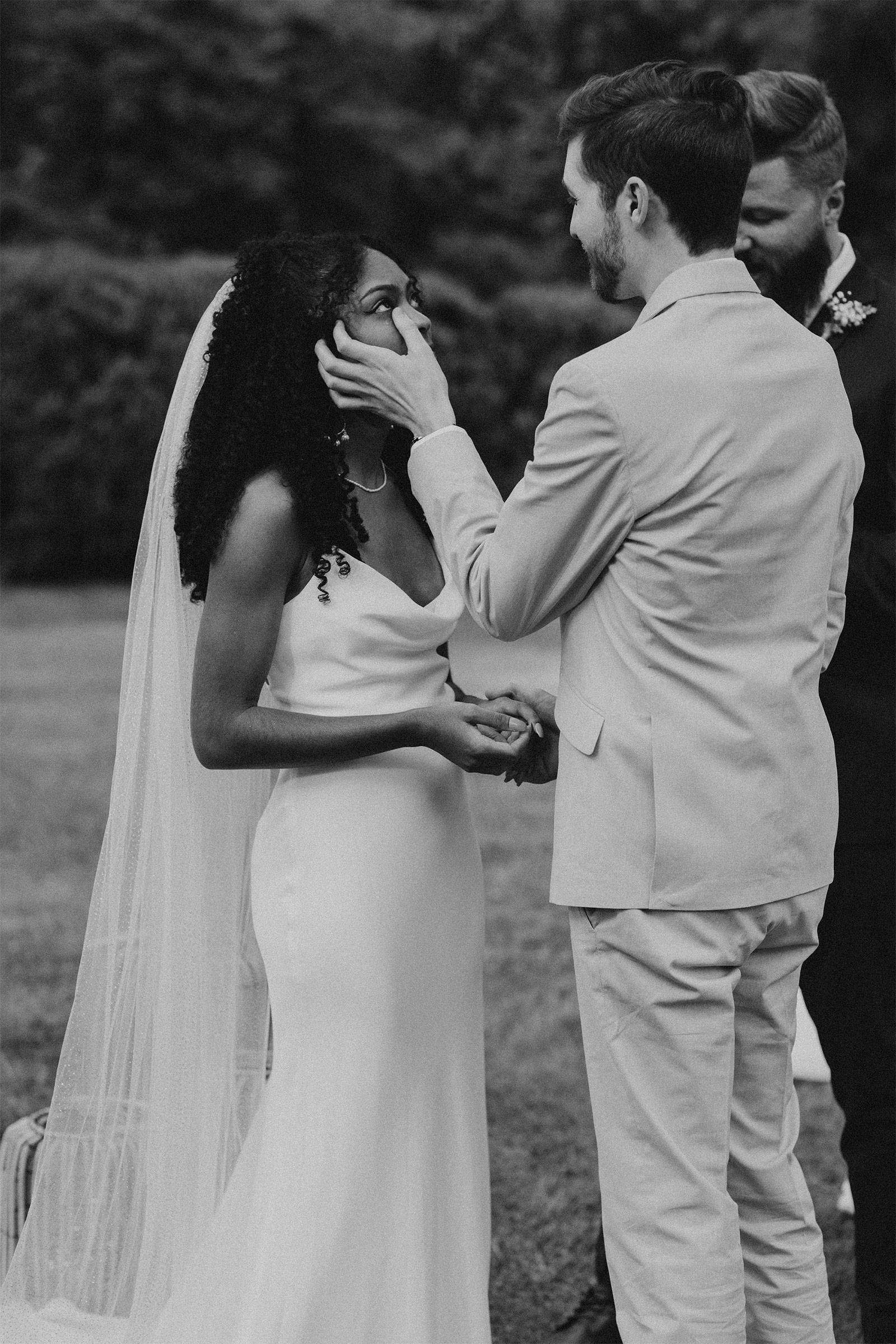 Any last advice or words of wisdom that you can share…
Let go of the little things. In the end all that matters is that all of your favorite people are gathered together to celebrate you and your partner. Bask in the abundance of love and make as many memories as possible.