Dylan & Catherine in the Nathalia Gown
Our gorgeous #GRACEBride Catherine and new hubby Dylan got married in Central Park, New York - alongside the Gapstow bridge. This intimate wedding location was an obvious choice for the two, being the original city they fell in love in. "Knowing that our vows would be read to each other amongst the trees, alongside our closest family and friends, nothing else mattered."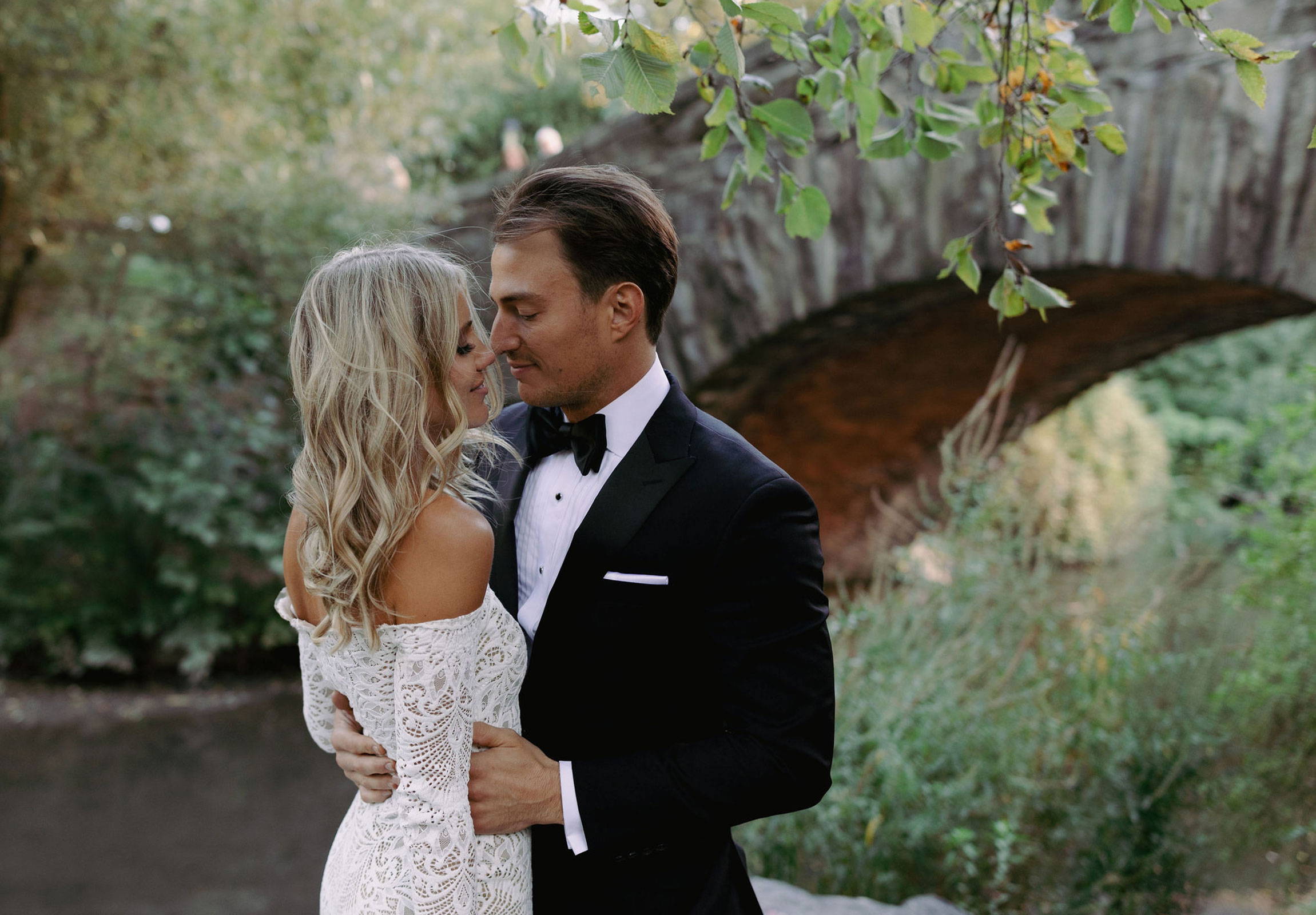 What is a GRACE woman to you?
Authentic and effortlessly chic.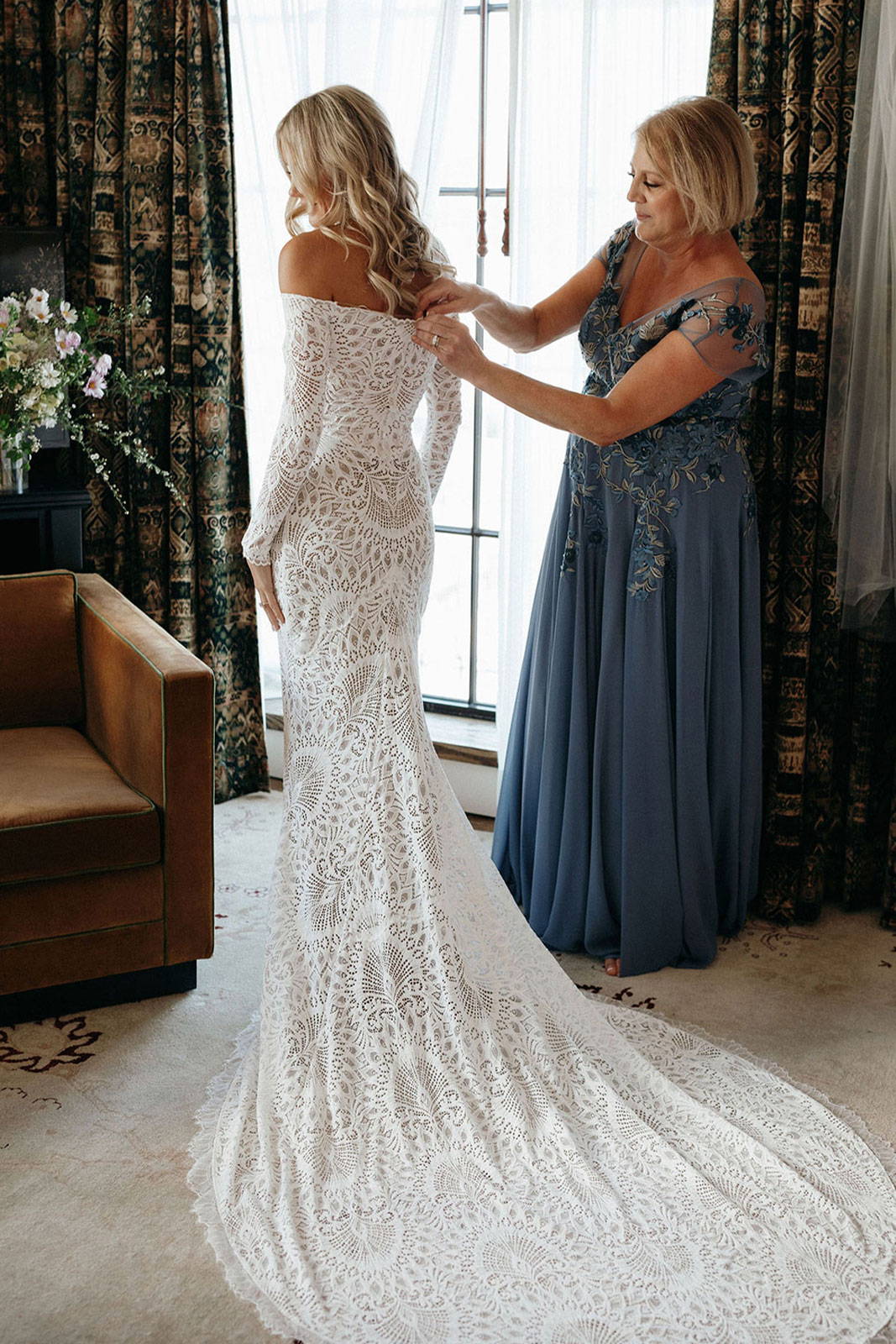 Which GRACE dress did you wear and how did you know it was 'The One'?
The dress I chose for my wedding day was Nathalia! I'm terms of it being 'the one' — when I slipped the Nathalia dress on over my head and saw it on my body, I realized it was everything I had been searching for but wasn't able to find until then. It exuded a subtle sexy chic vibe, but it was by no means over the top; it was classy and timeless at the same time! Most important, it made me feel beautiful and accentuated my body in all the right parts.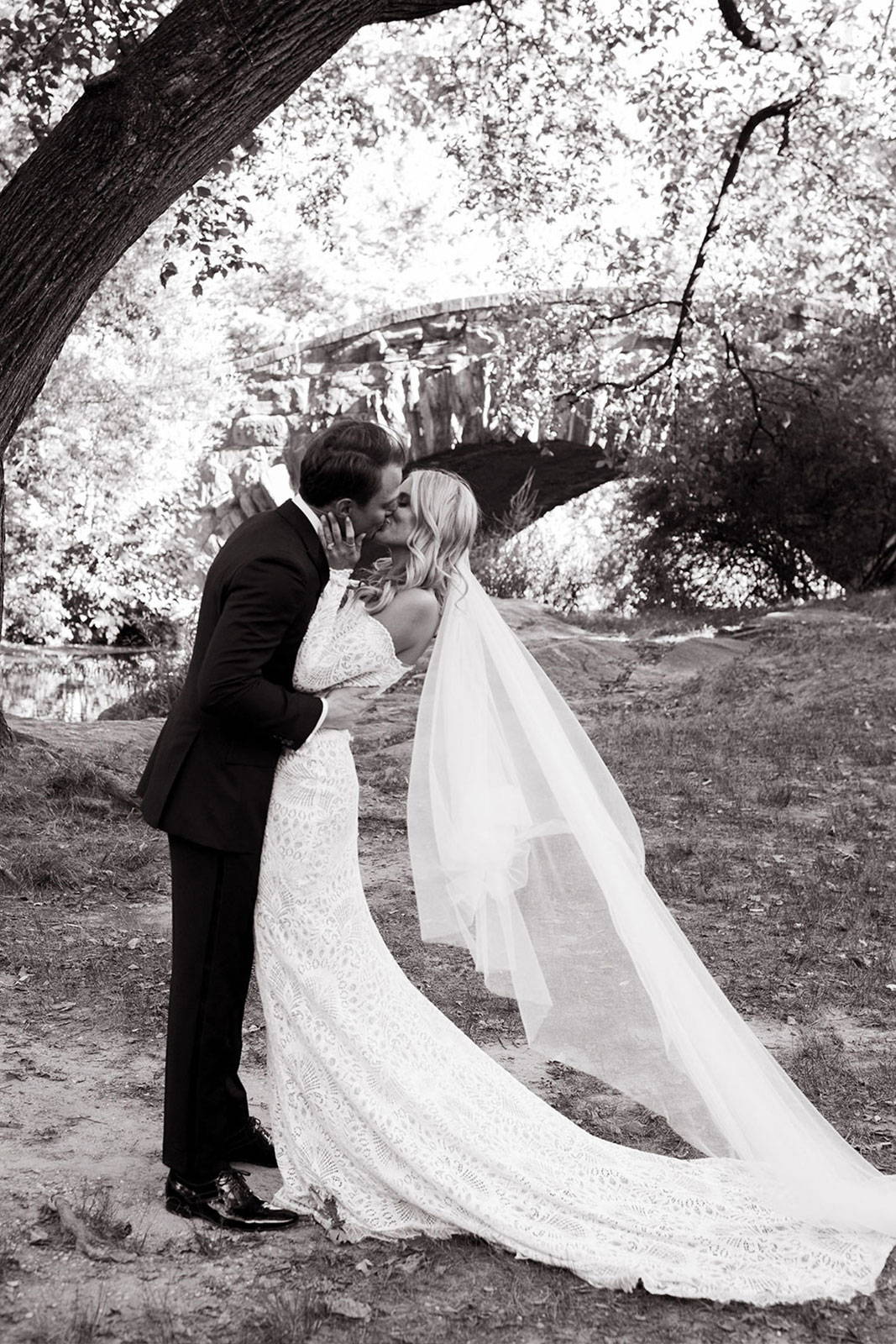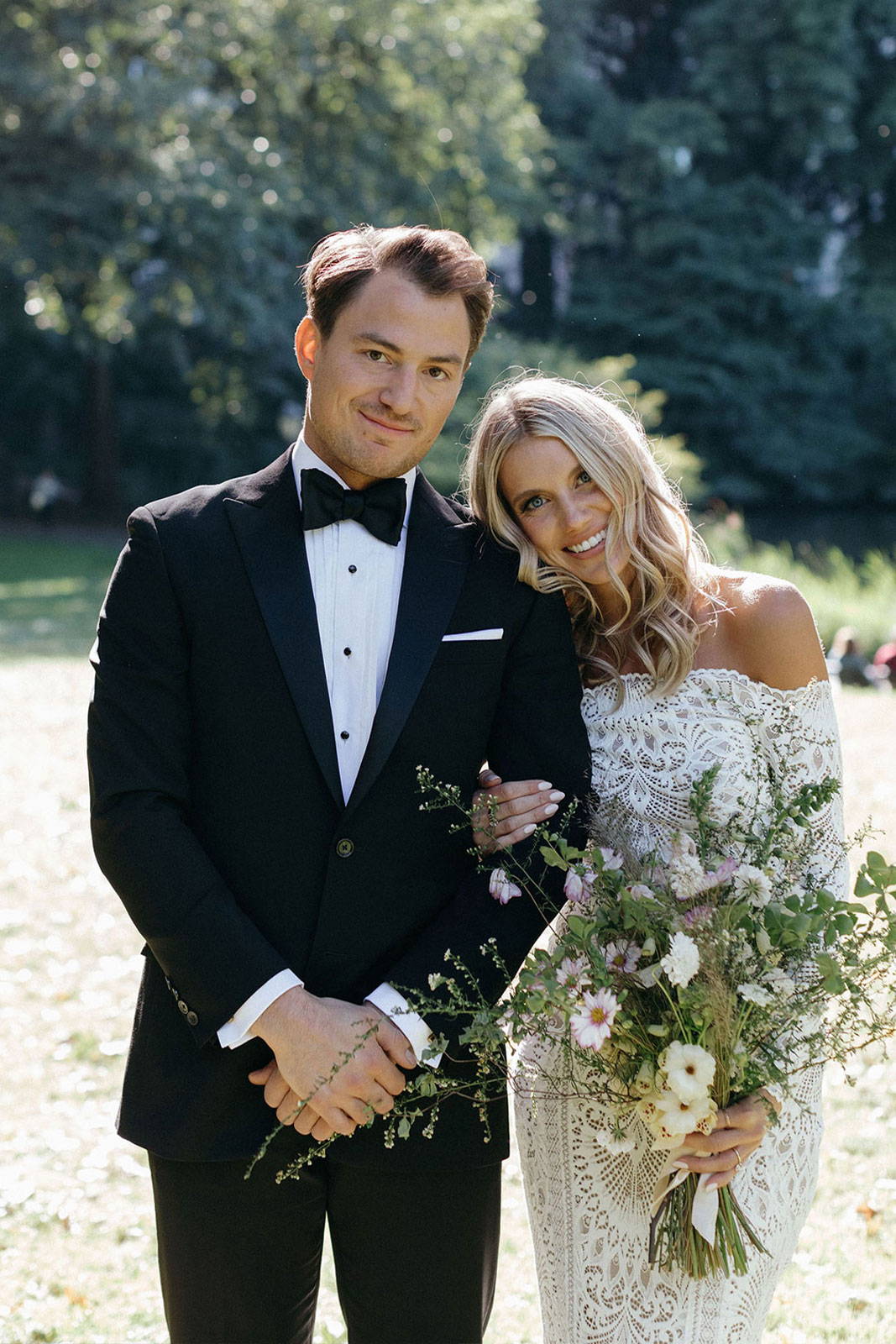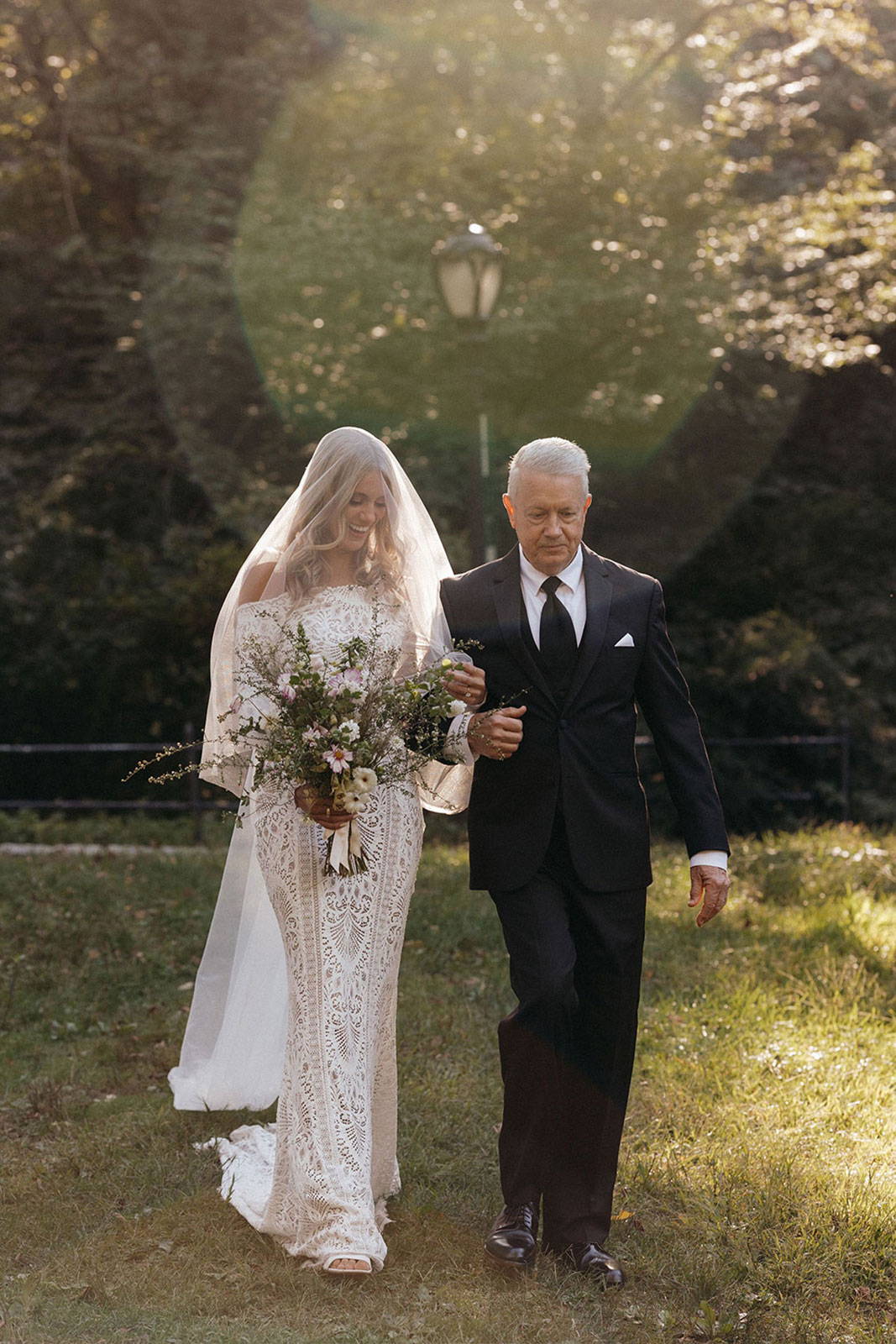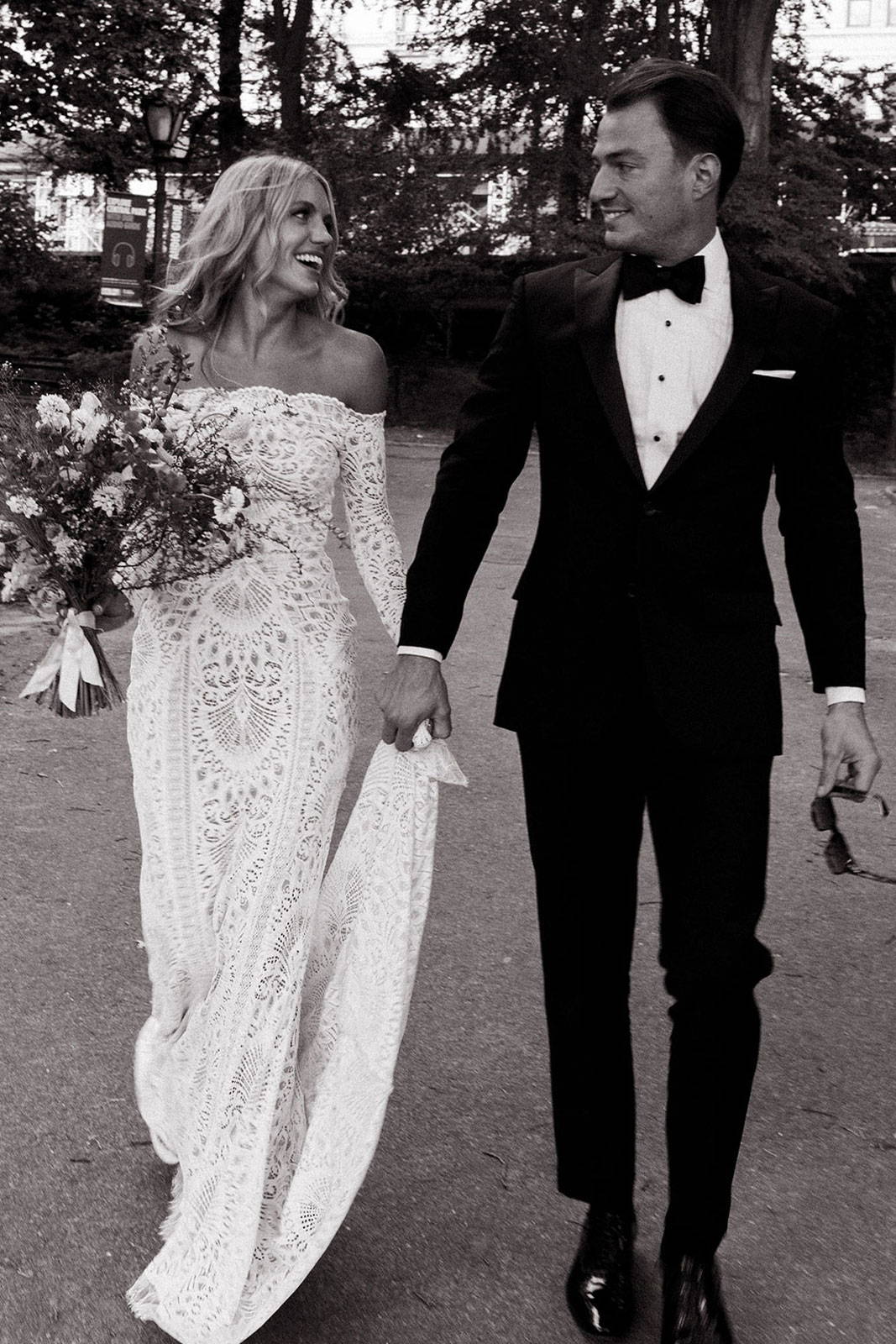 Tell us about your experience when you found your dress.
Did you buy your wedding dress online or visit one of our Showrooms?
Honestly, I did not have an enjoyable dress trying on experience outside of Grace Loves Lace. Other boutiques refused to show me designers I had asked to see as they were outside of my budget, but that was not made clear prior to arriving to the boutique. What I loved most about Grace Loves Lace was the transparency throughout the whole process. When I first went to the GLL showroom in Soho, New York City, my stylist listened to what I wanted and provided me with all the options and honest input!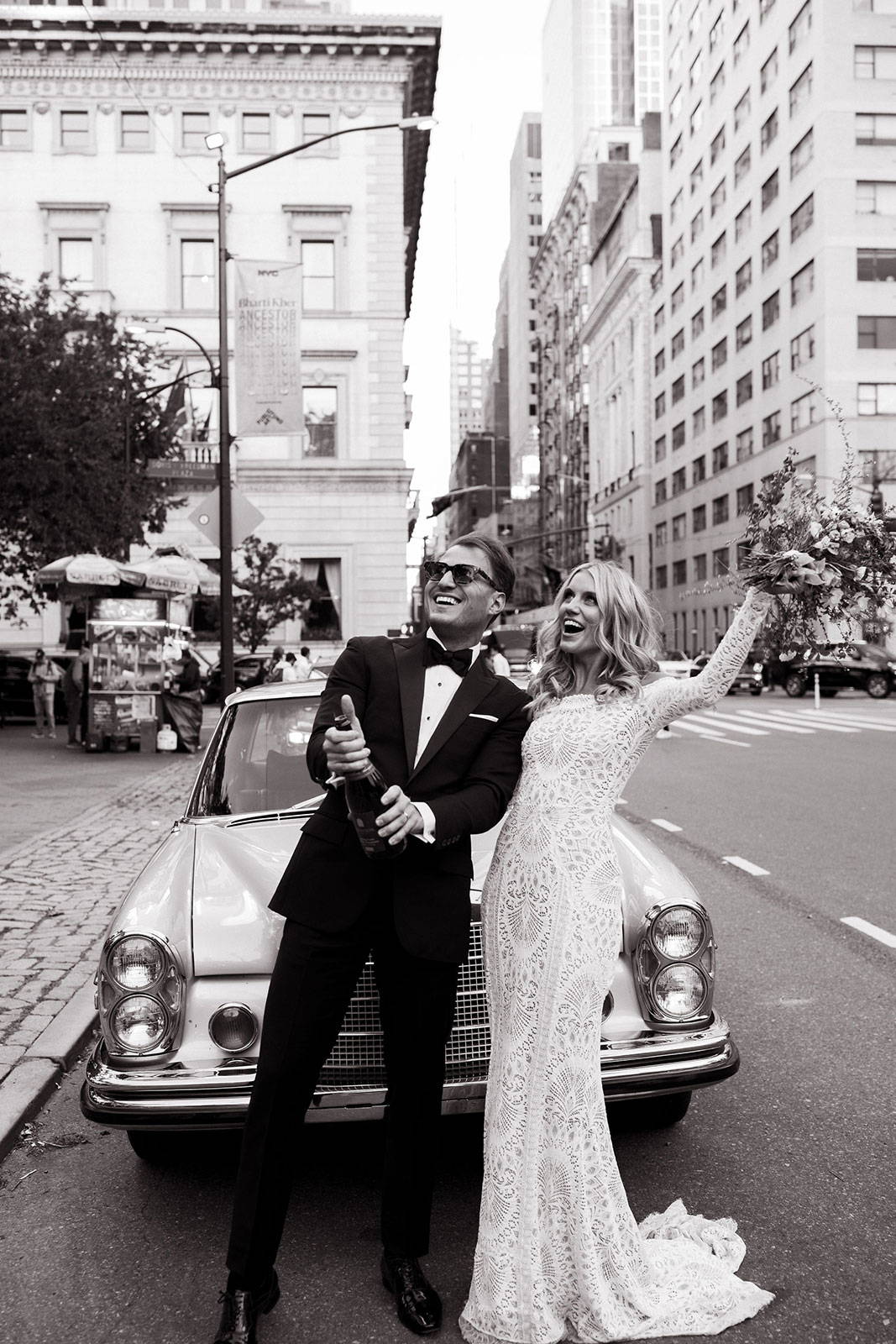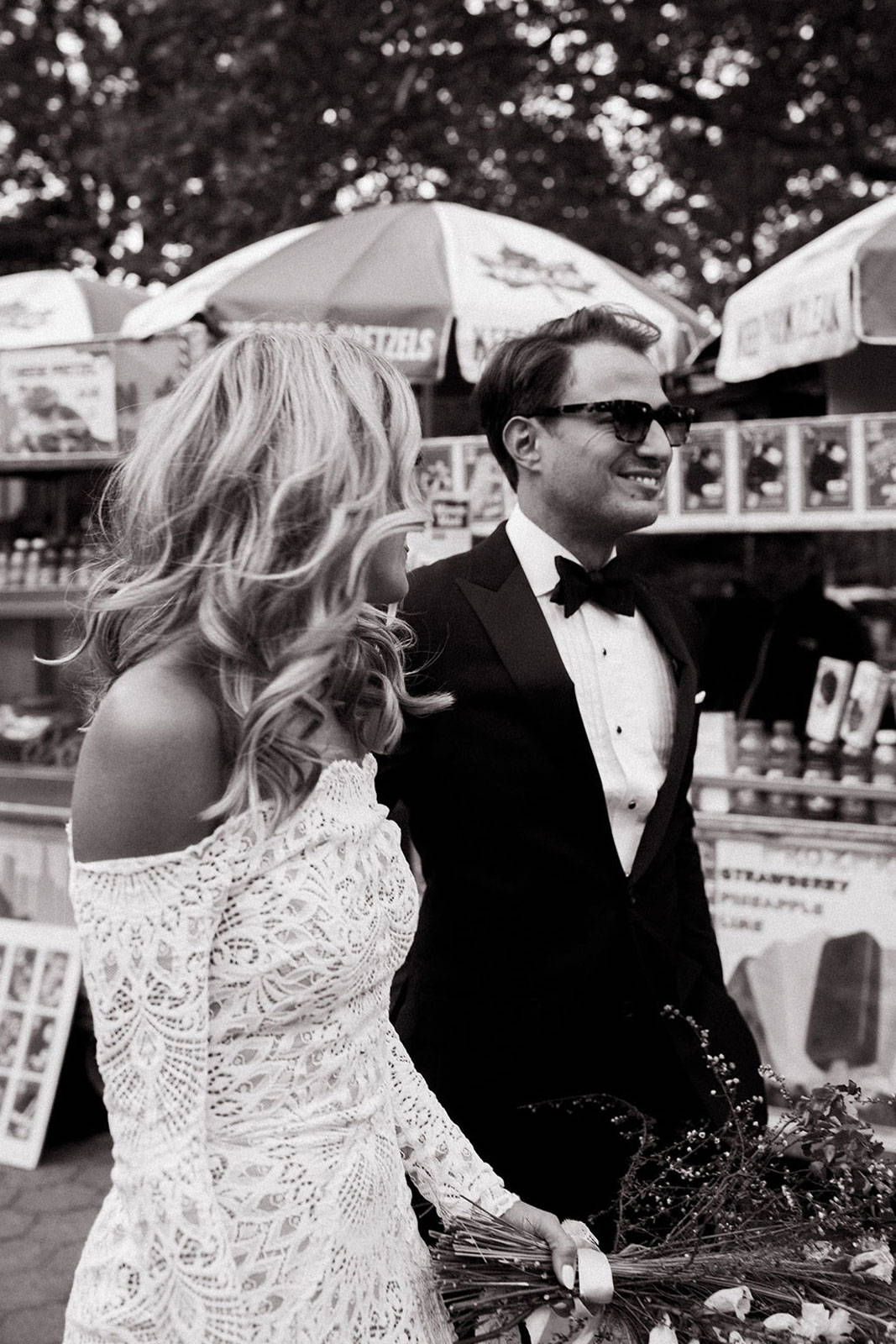 What was your first date?
Our first date was actually following two nights spent together out and about in Manhattan. We had met through some friends and had a fun weekend exploring the city and meeting a few close friends, but decided we wanted time to get to know each other better! We set out to the West Village in Manhattan and had cocktails and dinner at a local spot called Mermaid Oyster Bar.
.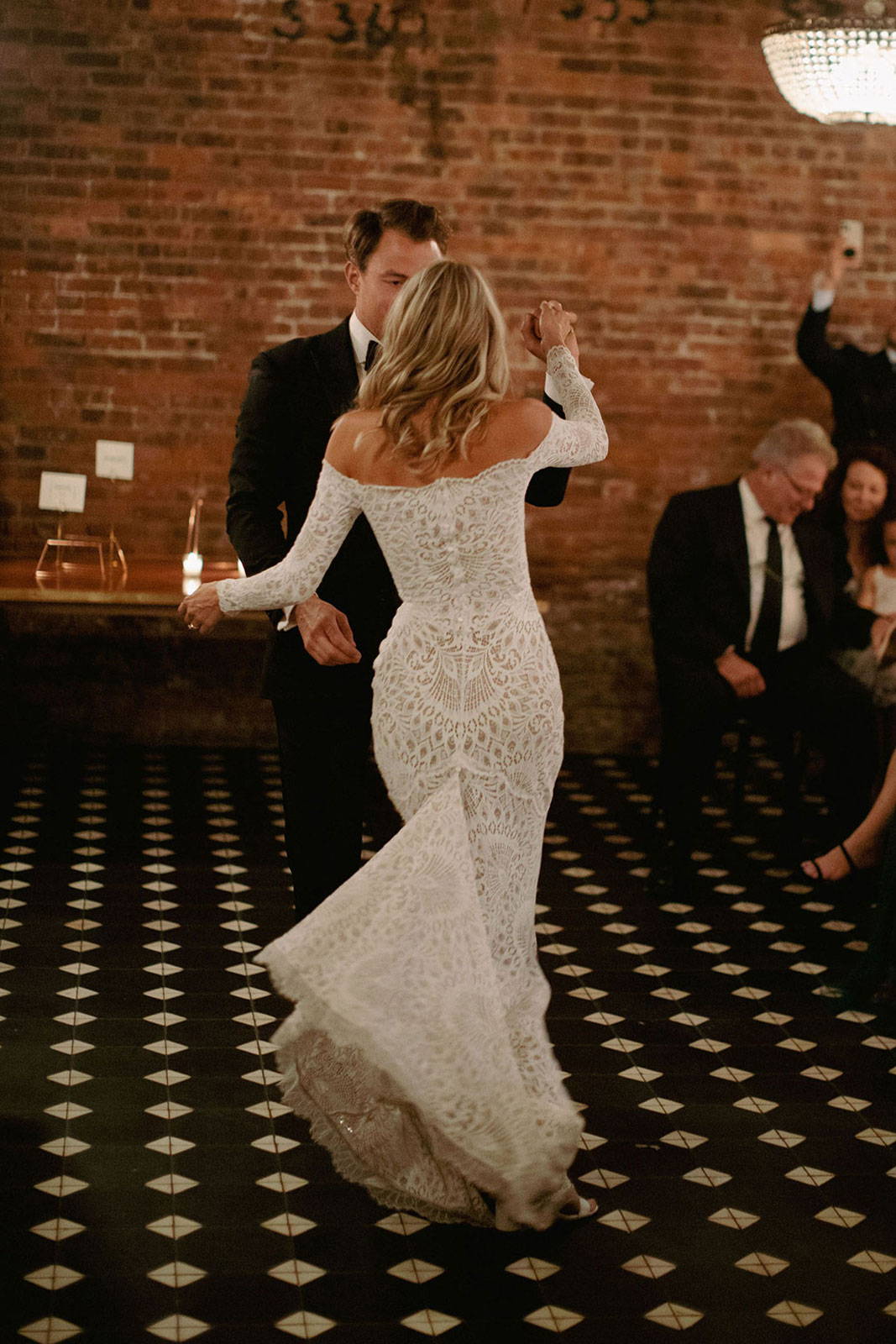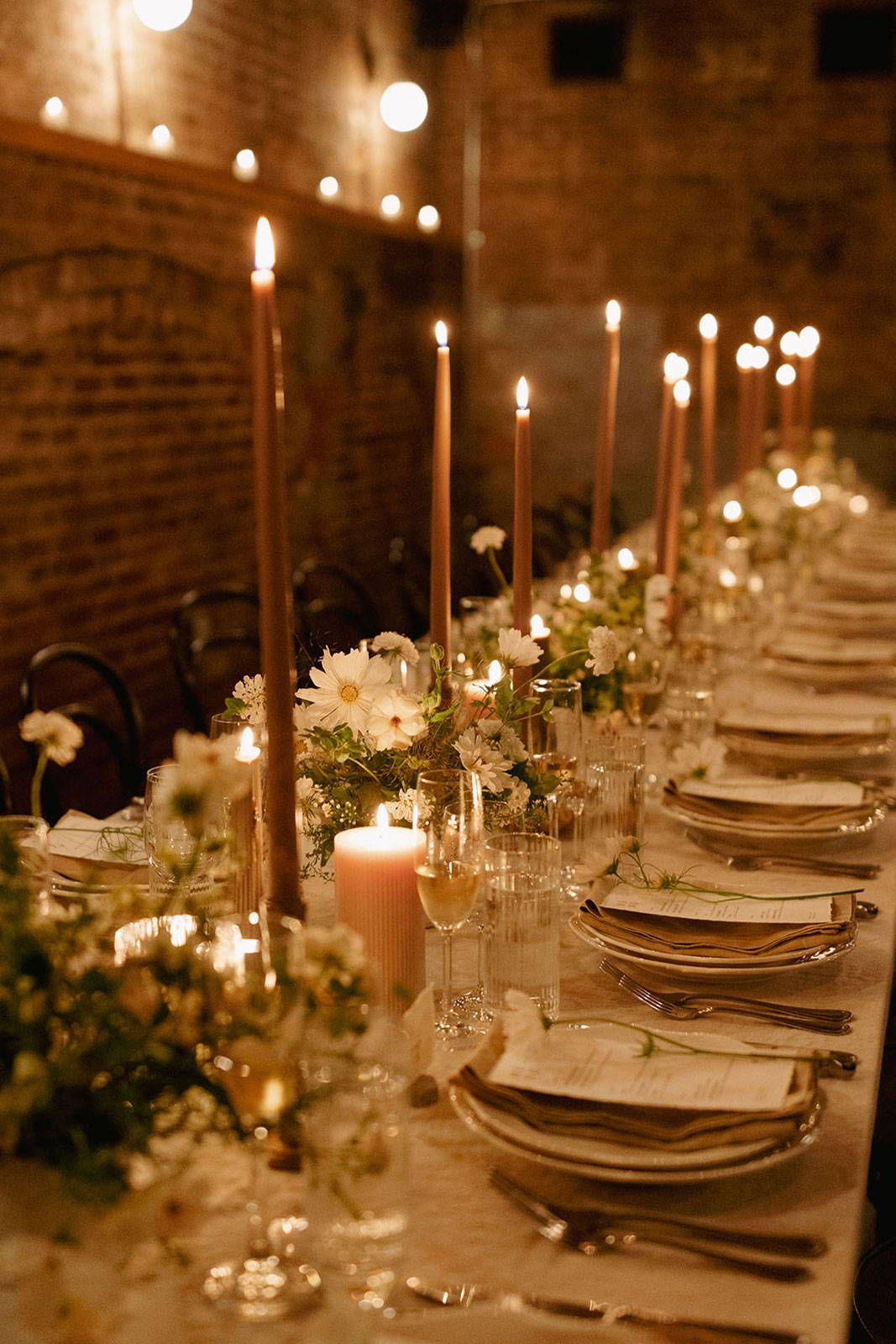 I am an event planner, so while I would not use the term DIY, I planned, sourced and executed every detail of the day myself. It was strategic and I had an extremely clear vision of our wedding day that I wanted to bring to life! I would say I am most proud of our dinner tablescape decor.
Where did you get married?
Tell us about the location & the style of your wedding.
Dylan and I got married in Central Park alongside one of the oldest bridges in the park, Gapstow Bridge. After planning a large wedding in Sonoma, California — only to realize we wanted something much more intimate — we knew New York City, the city where we fell in love, was an obvious choice for us. However as anyone will tell you, New York City is not typically the place for an intimate wedding amongst nature, which is what I had always envisioned for our wedding day. After months of research and venue vetting, it hit me — let's just find an intimate location that we can "show up at", filled with all the greenery and overgrown grasses to say 'I do', and Gapstow Bridge quickly became our dream ceremony location. Getting married in Central Park meant we couldn't have any of the things that people have during a typical ceremony. No chairs, no decor, no amplified sound. But knowing that our vows would be read to each other amongst the trees, alongside our closest family and friends, nothing else mattered.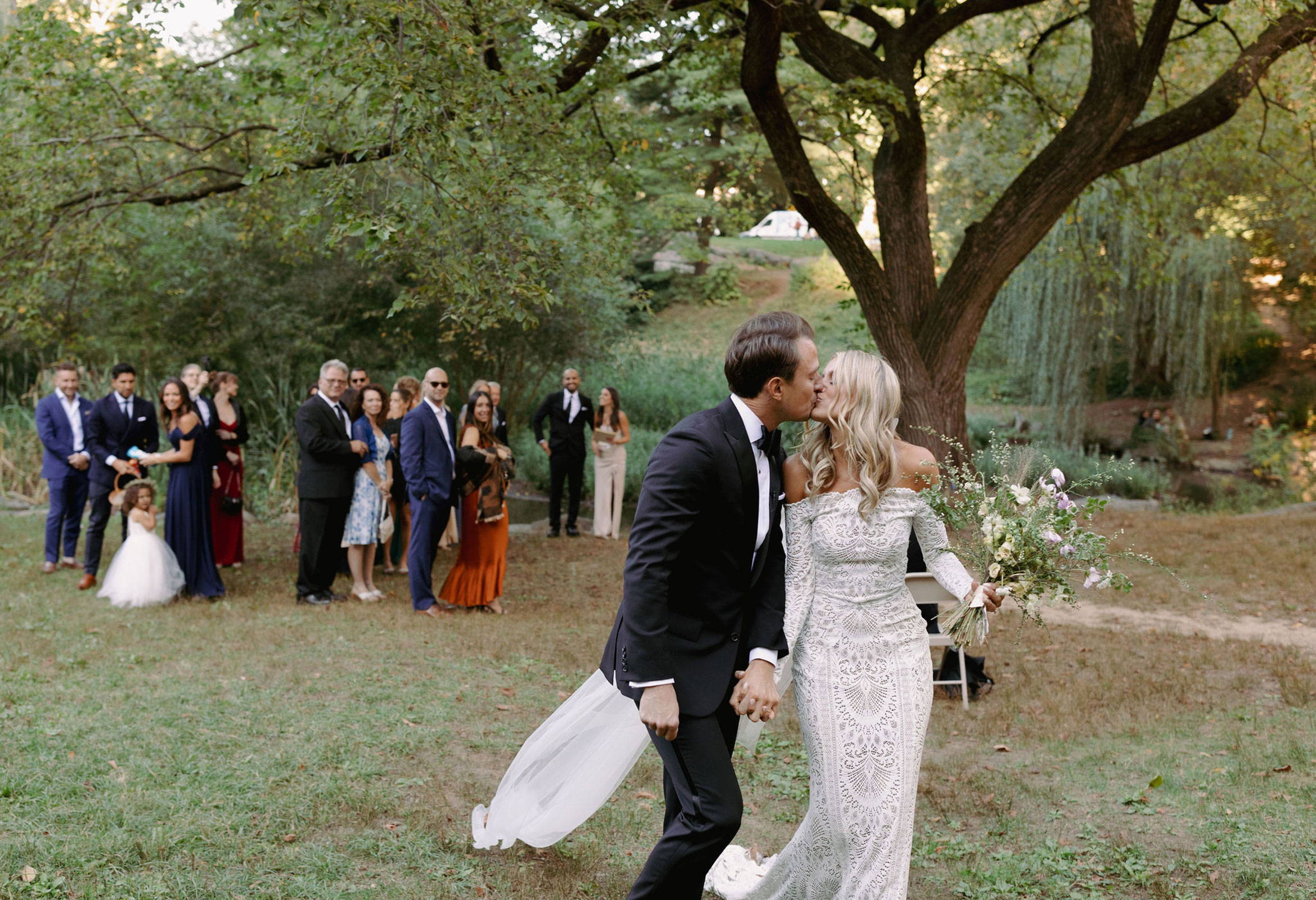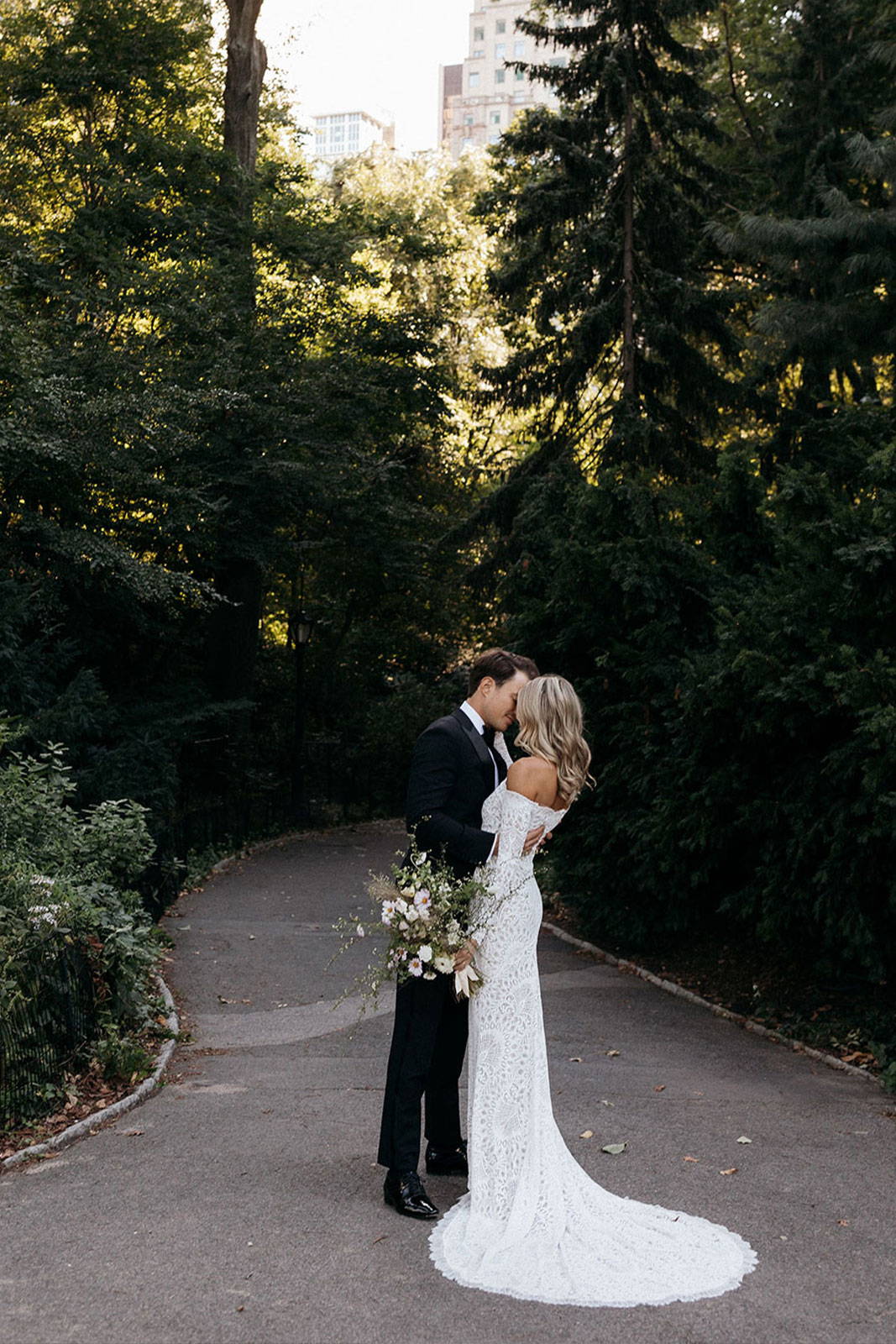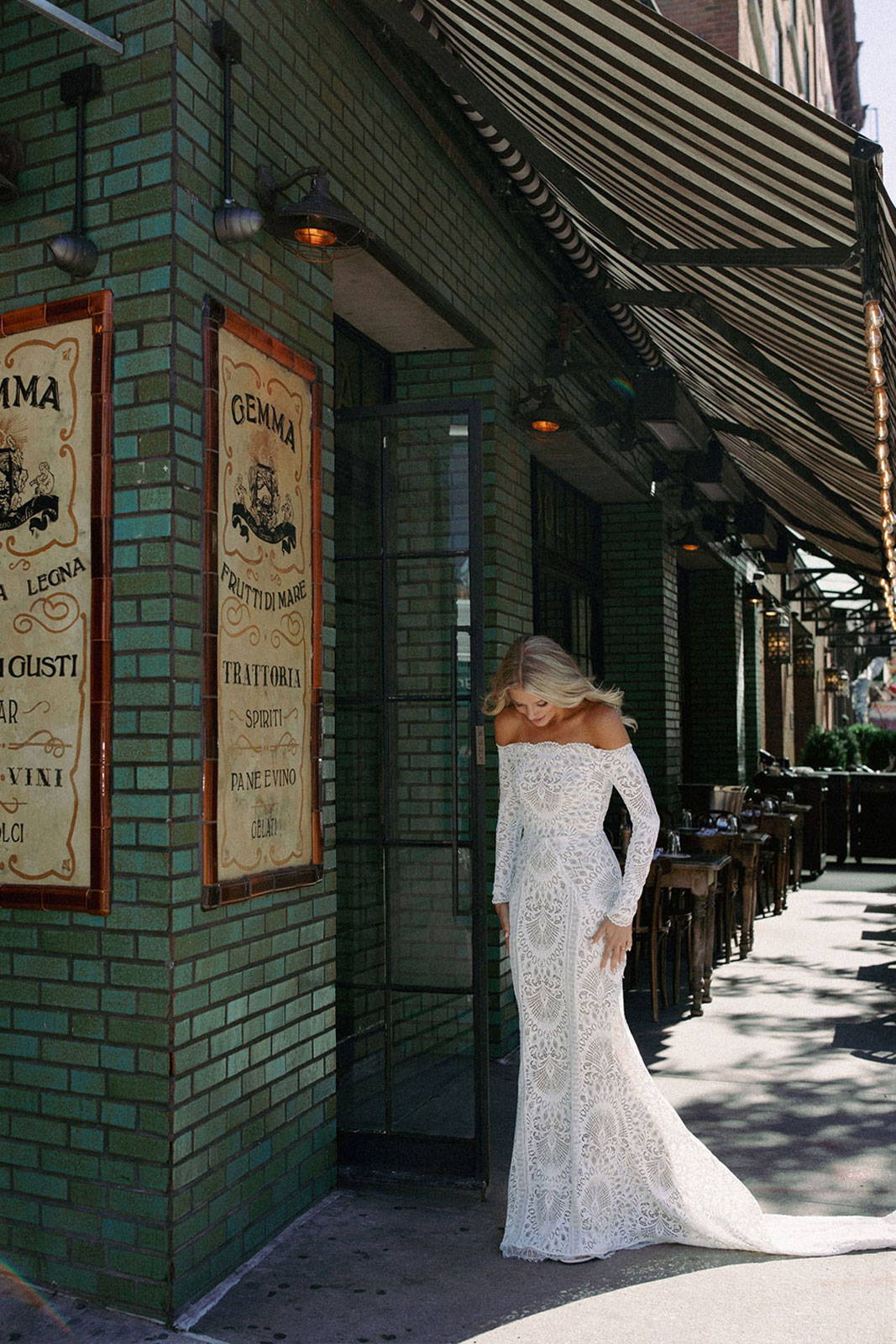 ---
The funniest moment on the day was or something that surprised you?
I was not expecting to get as emotional as I did at just about every aspect of the day! Also, getting married in Central Park meant we were in a public space, so we had plenty of onlookers. One high schooler even asked me to prom!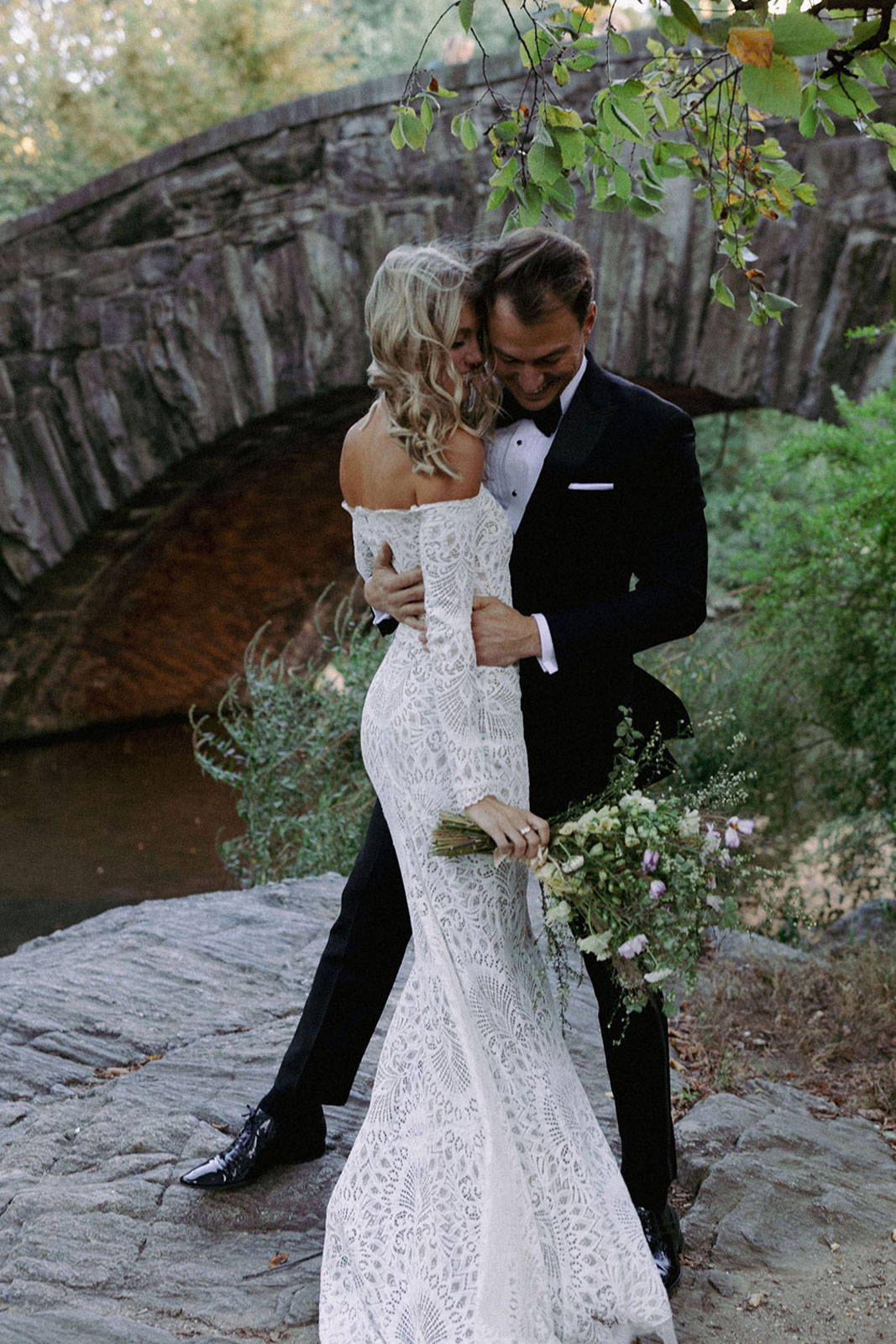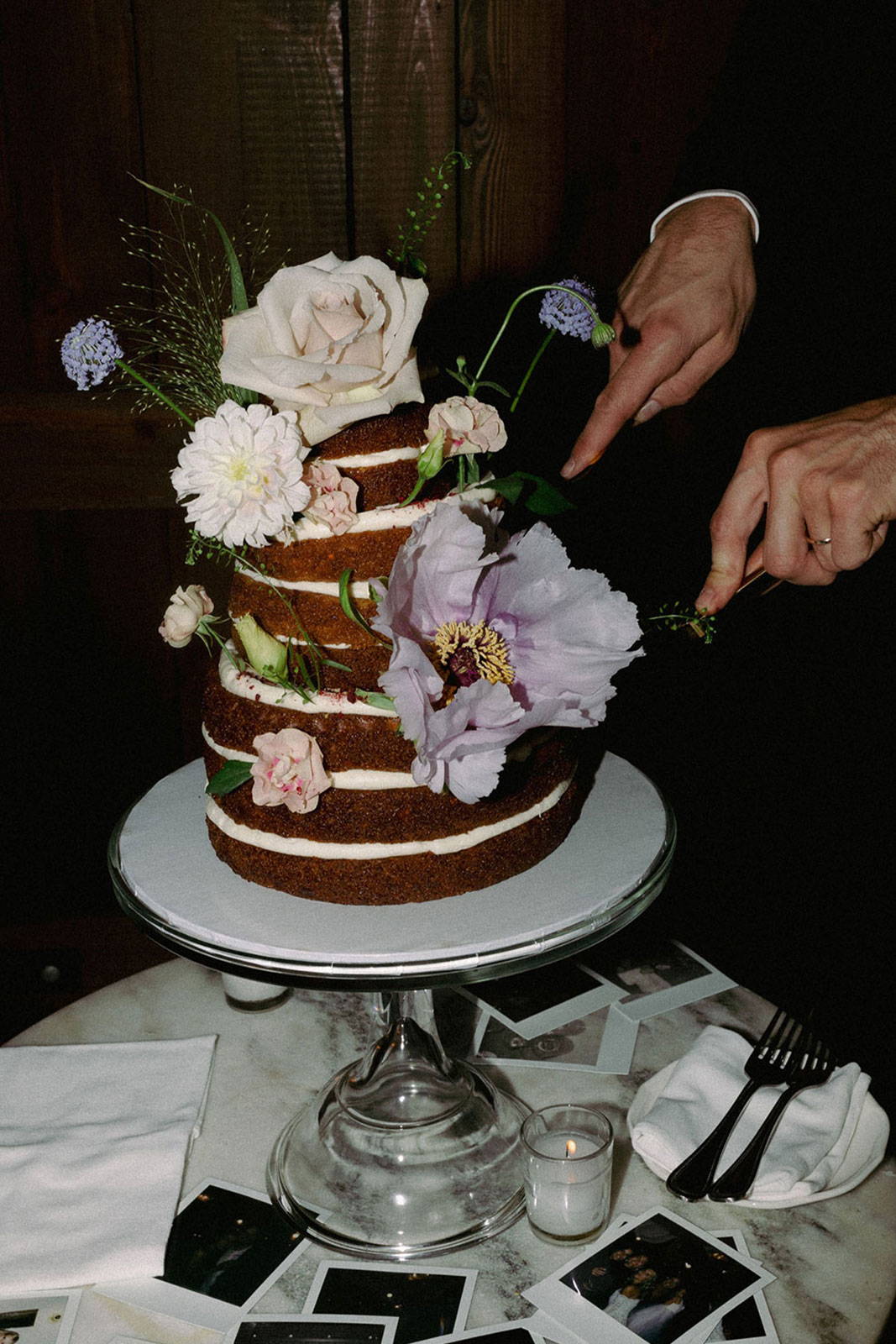 ---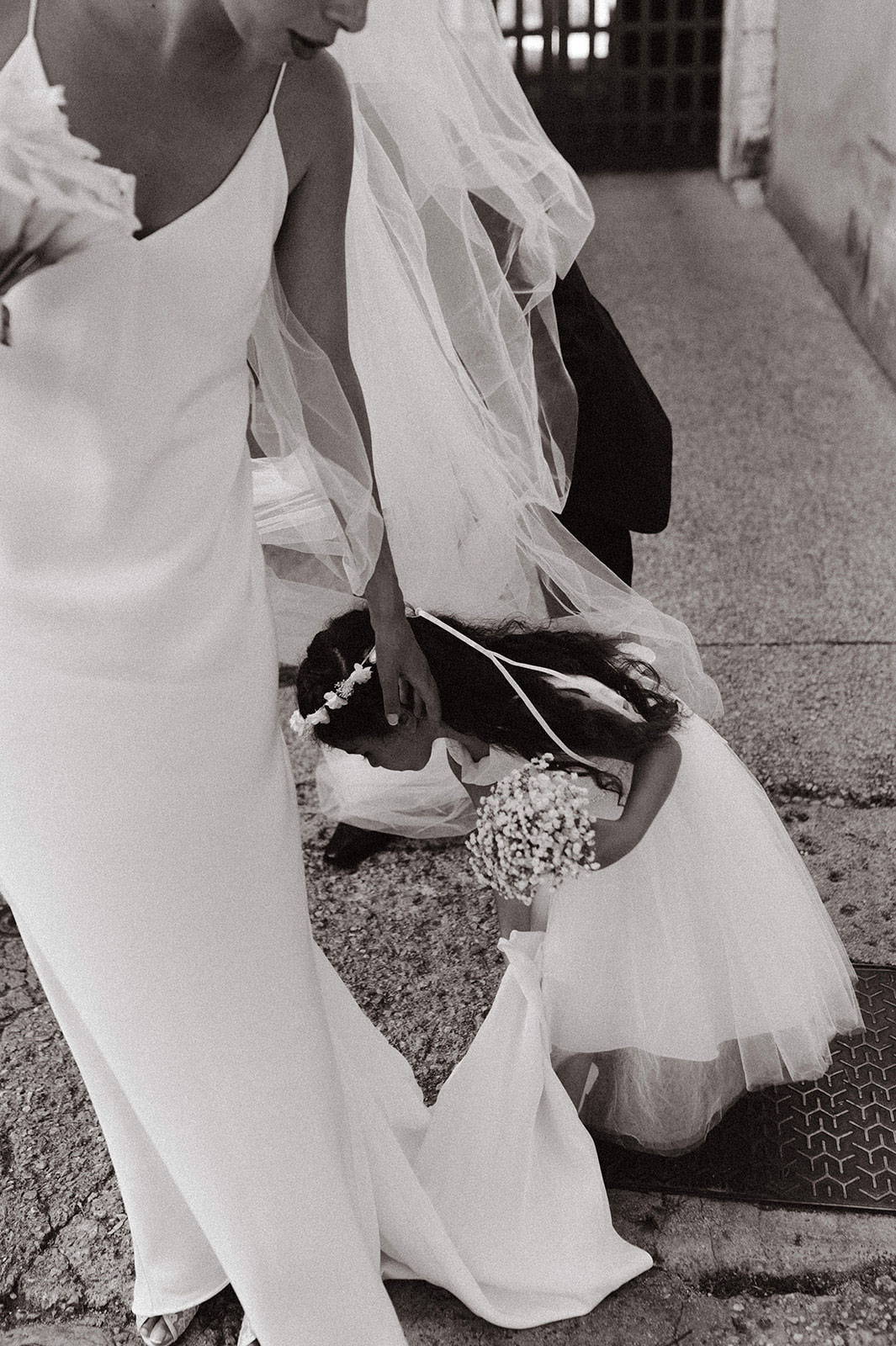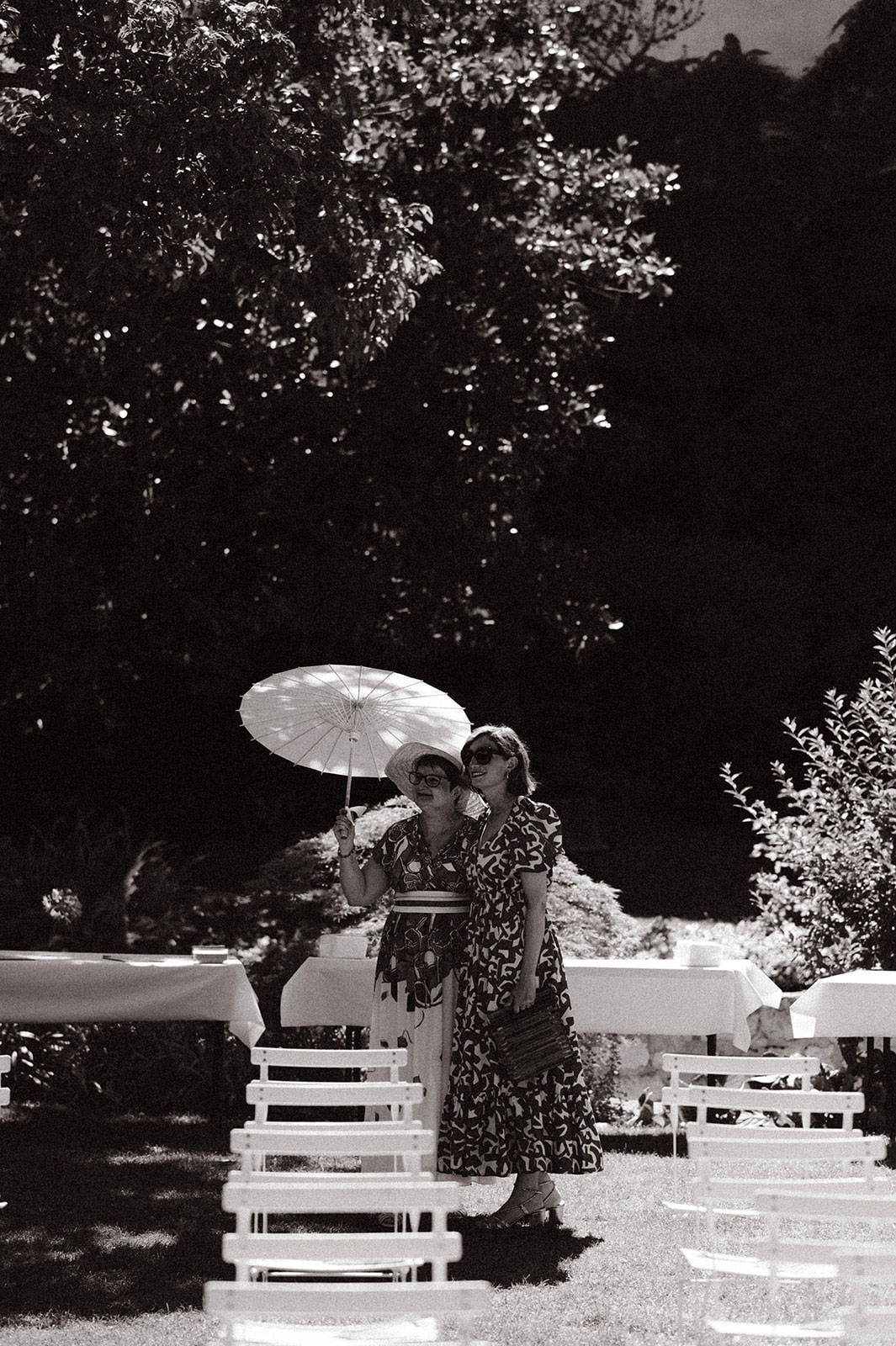 Any last advice or words of wisdom that you can share?
Take as many moments as you can to stop and take in all the feelings and emotions of the day. The feelings of butterflies, happiness, extreme joy and love take over the day and are feelings I never want to forget.



Groom's outfit: Jcrew and vintage Dior shoes
Photographer: Kelly Vahos
Venue: Ceremony: central park. Reception: Wythe Hotel