Emmanuel & Caitlin in the Alexandra
The dreamy Sydney wedding we all wish we had! Whether it was the greenery and white rose theme of the wedding, which was fitting to the rustic venue and the gorgeous back drop of greenery and land! Or if it were the Alexandra gown that also matched... we are obsessed. Congratulations to Emmanuel & Caitlin.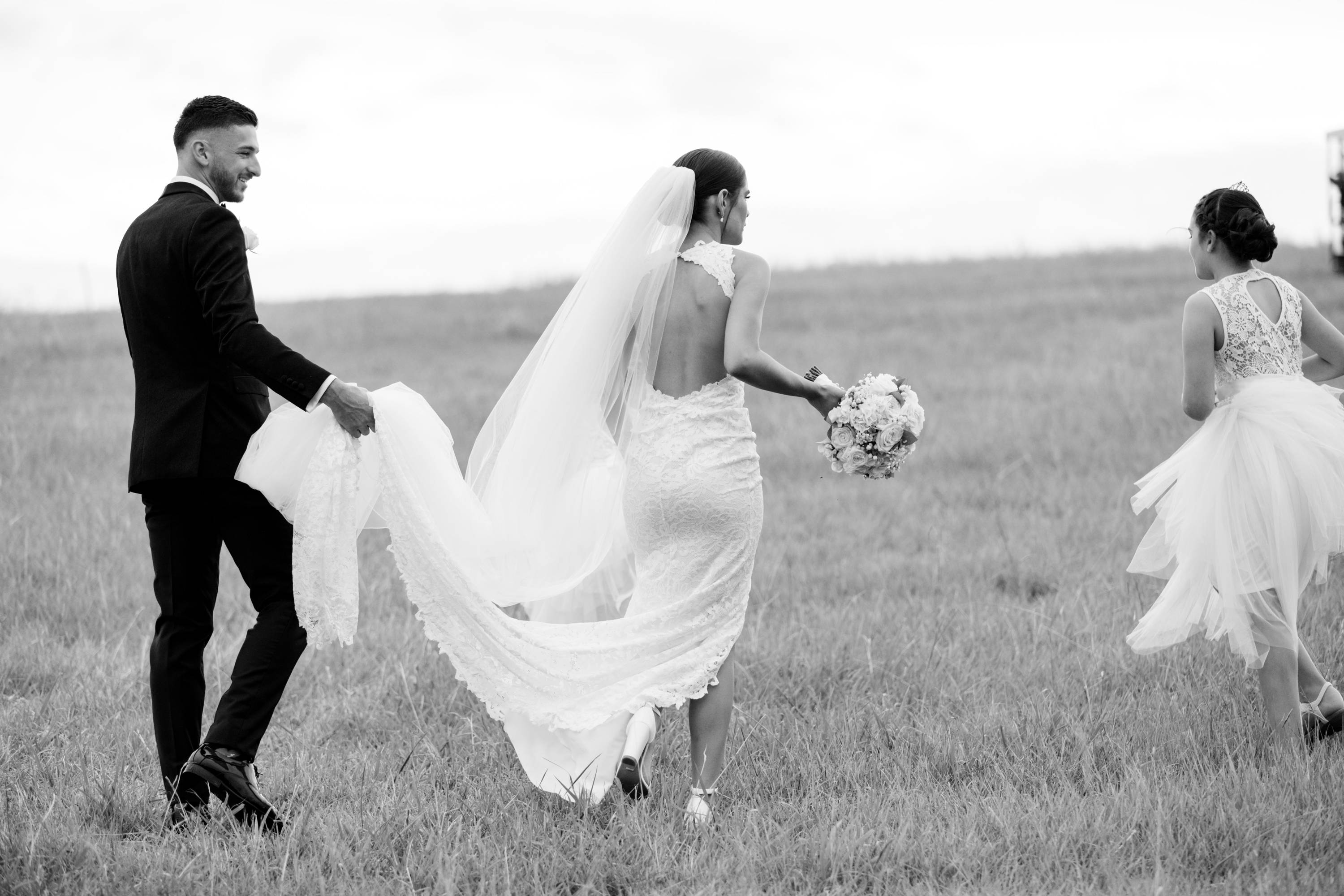 What is a Grace Woman to you?
Someone who is confidant. A woman who can walk into a room and say everything about her personality just from her smile. A woman who is brave, courageous and never afraid of what's next!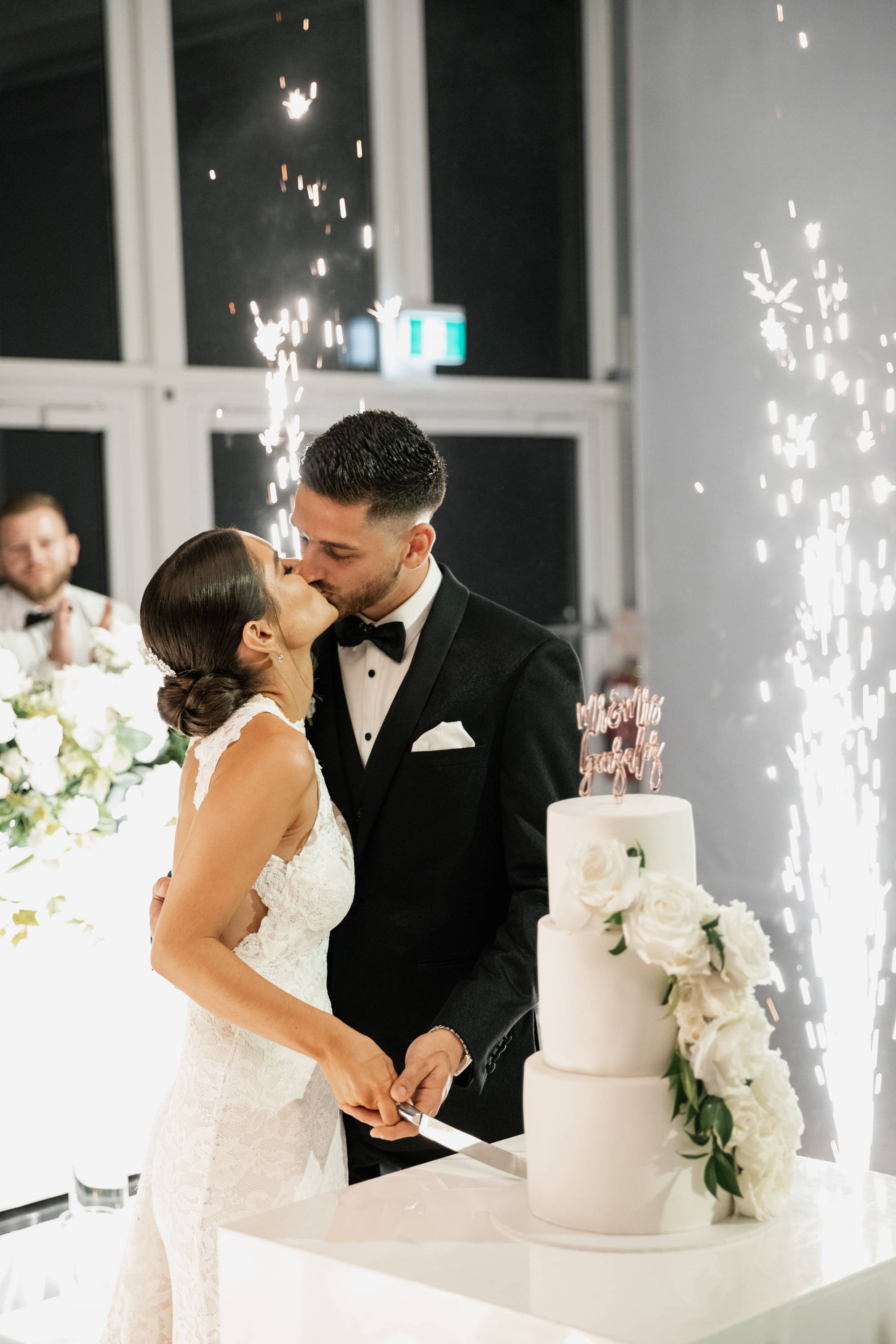 Which Grace dress did you choose and how did you know it was 'The One'?
My amazing dress I picked was Alexandra and veil was Henri. As soon as I put it on, I knew it was the one. I didn't want to take it off! As I am quite busy, The high neck gave me that reassurance I needed and the low back was everything I was looking for. I felt sexy and elegant in it all at once. The way it hugged my body and I still felt so comfortable in it. I had the whole room crying, mum, dad and sister! The water works came out and I knew then that it was meant to be and that it was the one.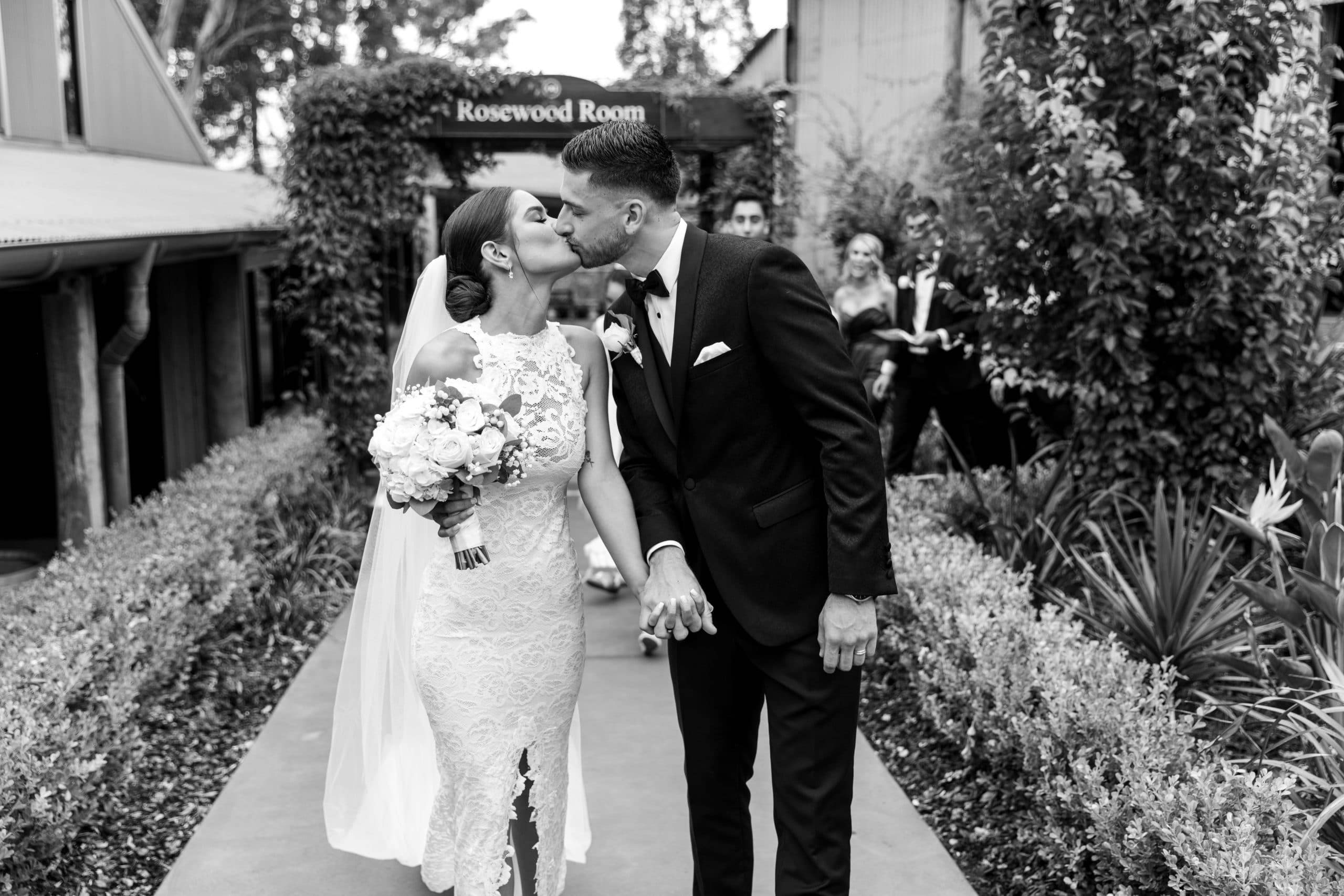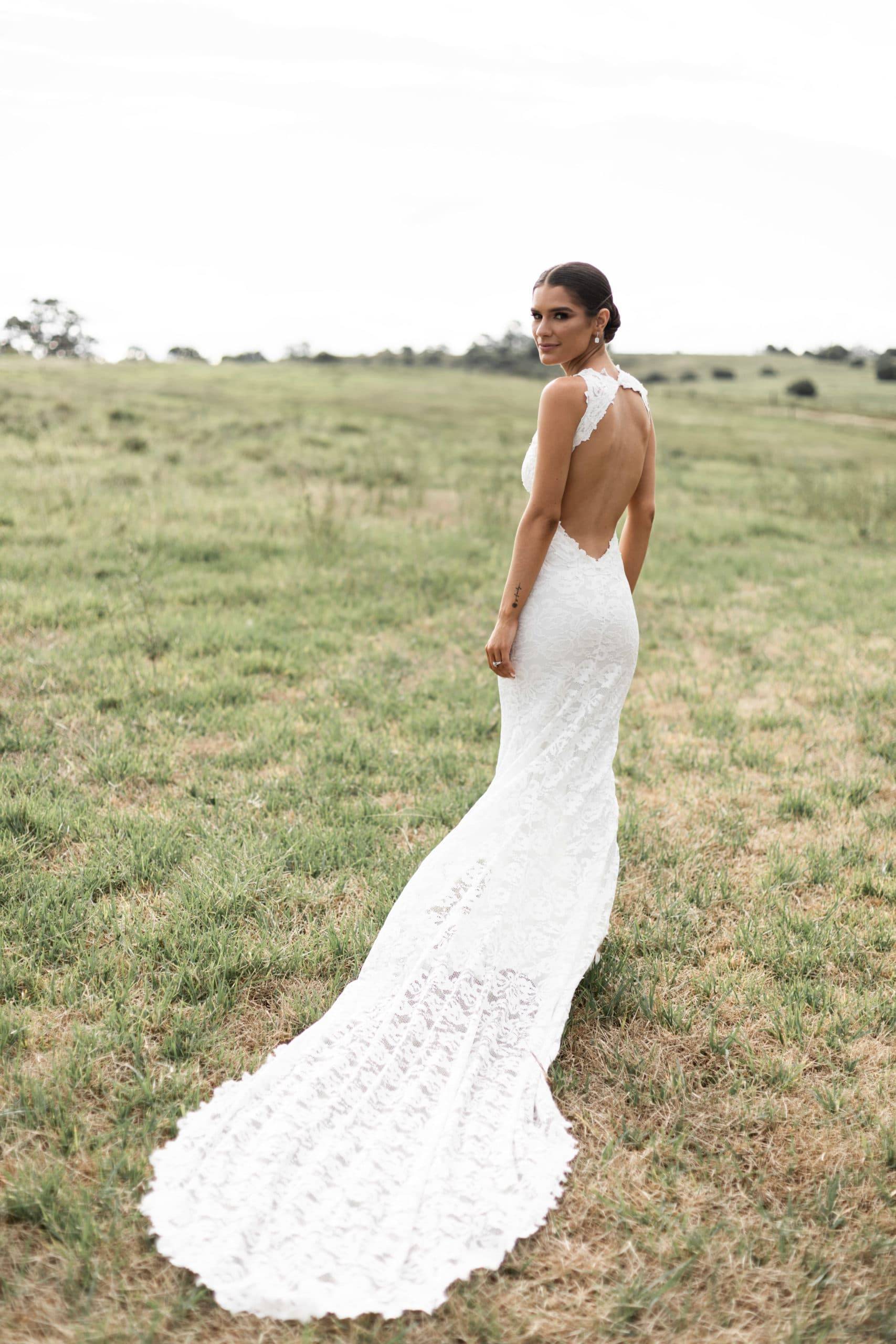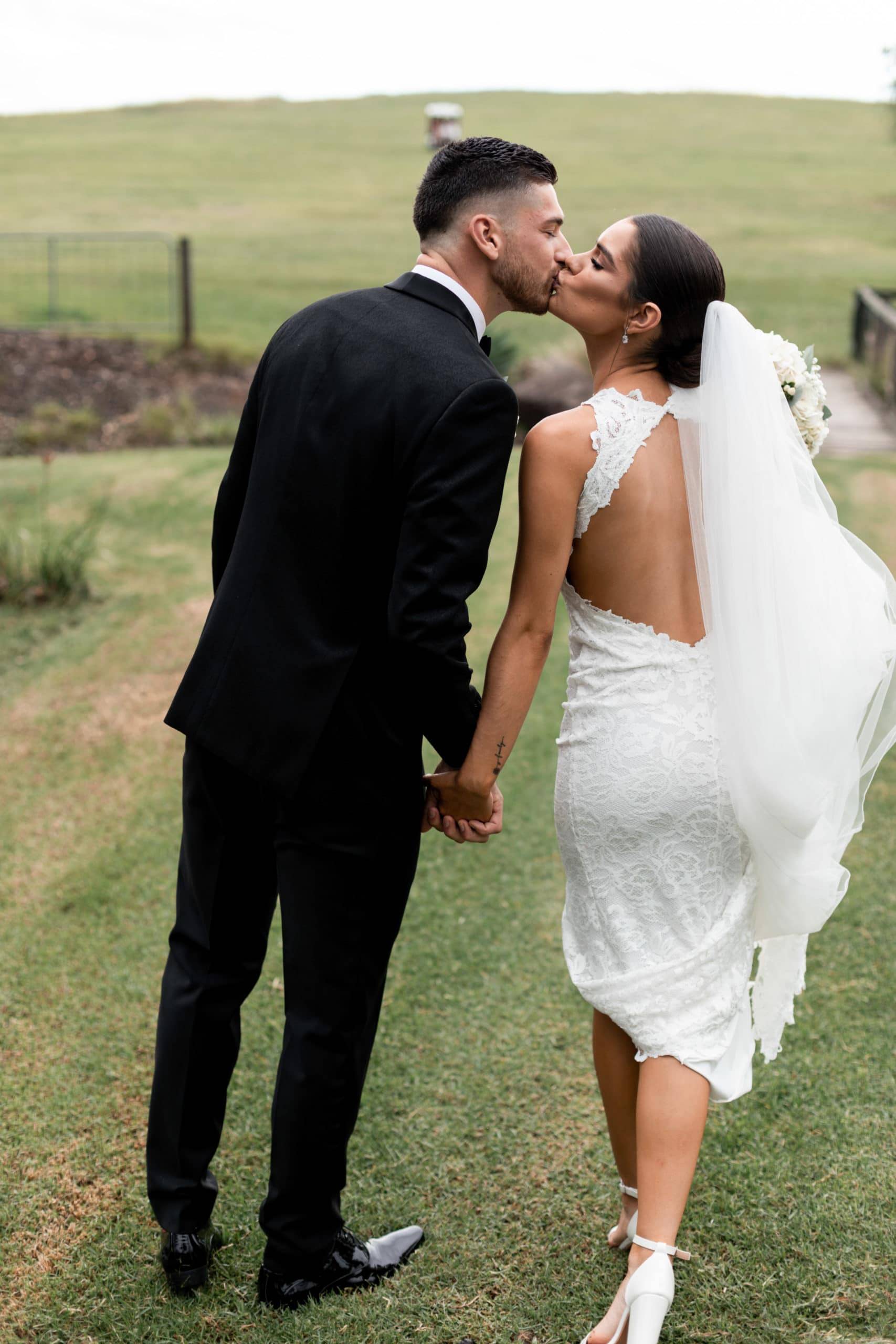 Tell us about your experience when you found your dress, did you buy your wedding dress online or in one of our showrooms?

My experience was amazing the whole time. All the ladies in both show rooms were so welcoming and so patient.
As soon as I walked into both I felt a sense of relief. I had travelled to QLD showroom 2 weeks before COVID-19 hit and we were in lockdown, so I was super lucky to have gone when I did. I am from Sydney and the Alexandra showroom was under works when I had picked my dress. I was extremely lucky to have gone when I did but SO grateful that the Sydney showroom open as I could still travel to see my beautiful dress.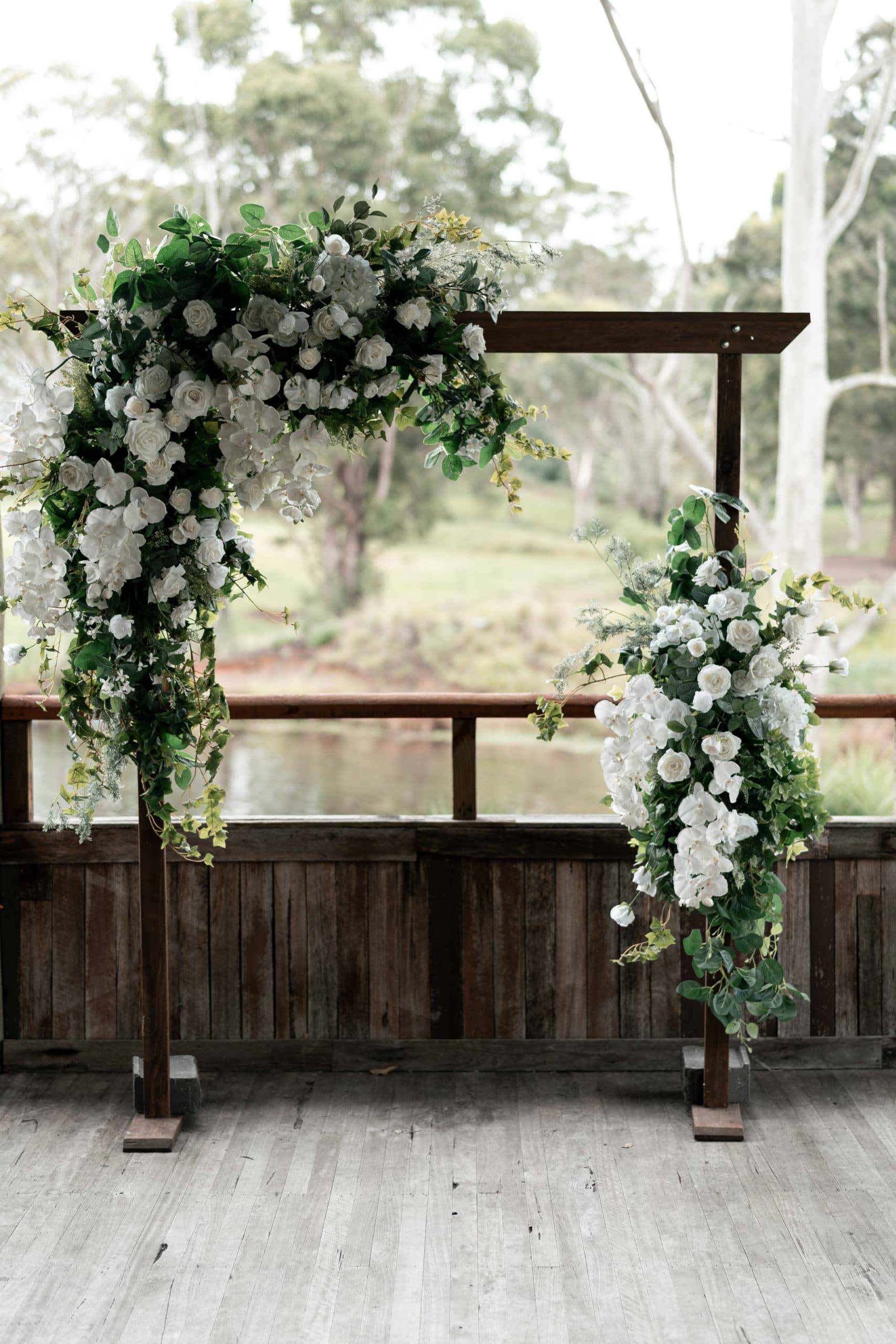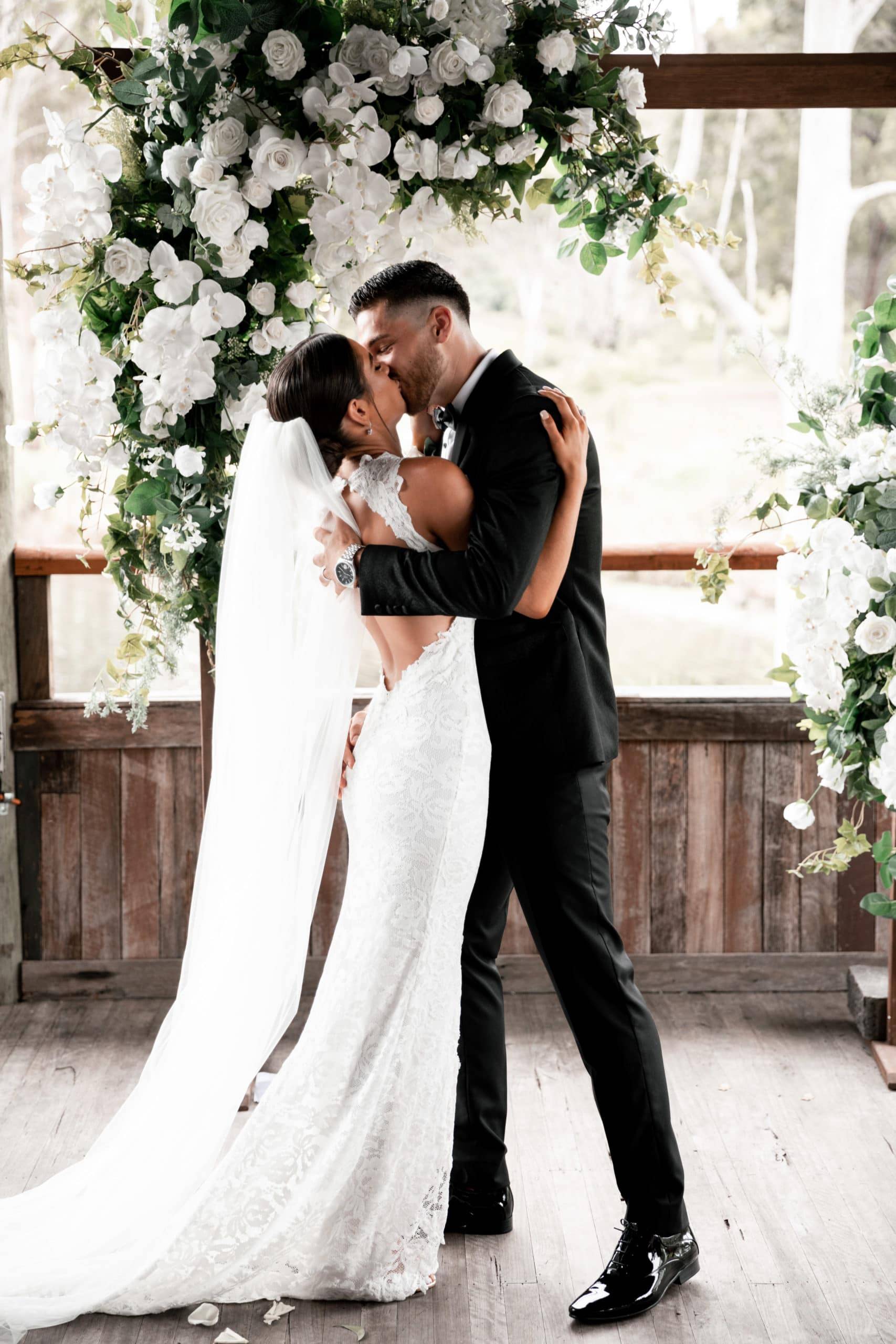 How did you feel in your dress on the day?
I felt amazing. The way it hugged my body and the amount of comfort I had in it as well! The spilt down the front of the dress made it even more amazing and I felt so elegant but yet a side of sexy in it also! The low back was the highlight. Everybody had so many wonderful things to say about it! I wish I could wear it every weekend!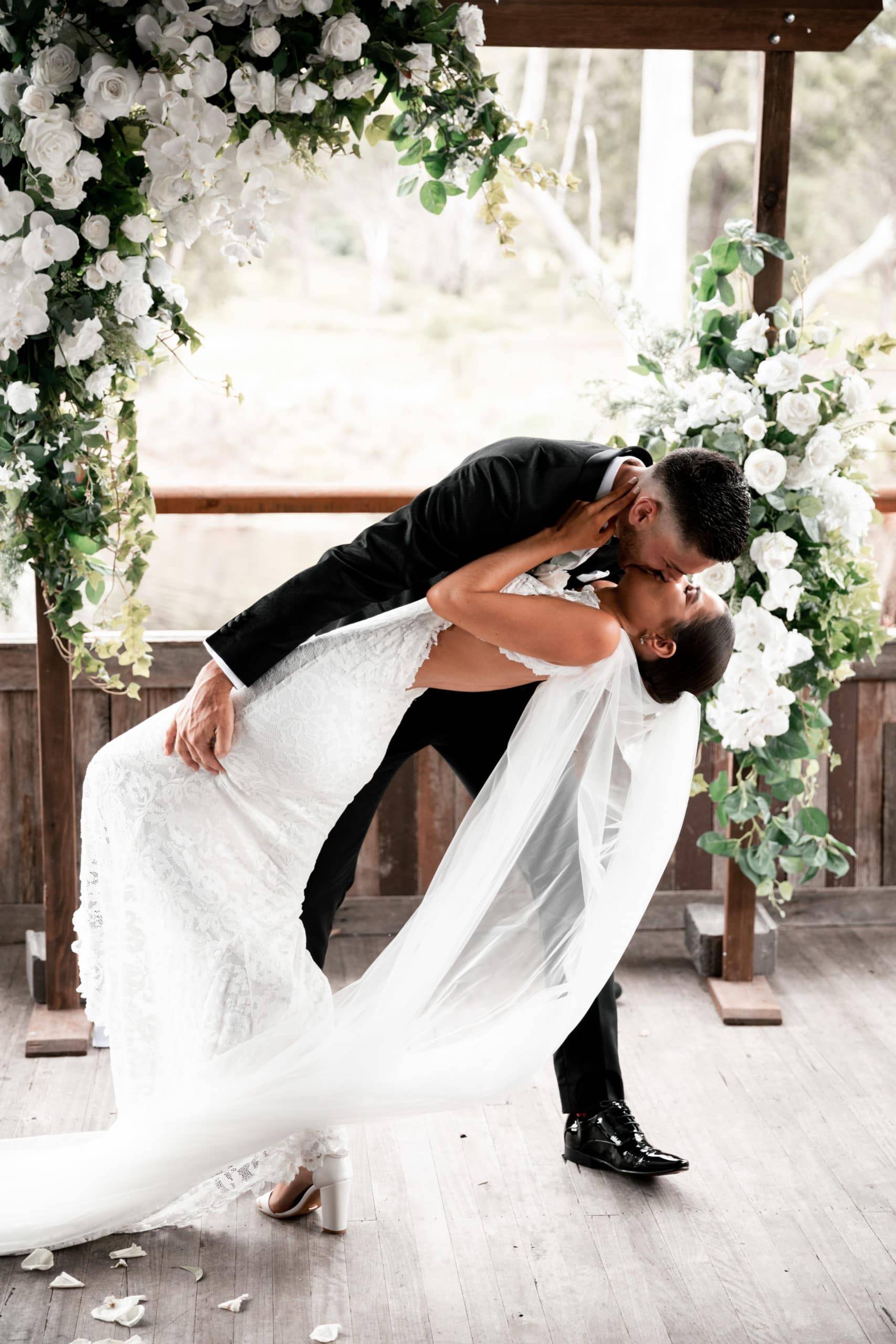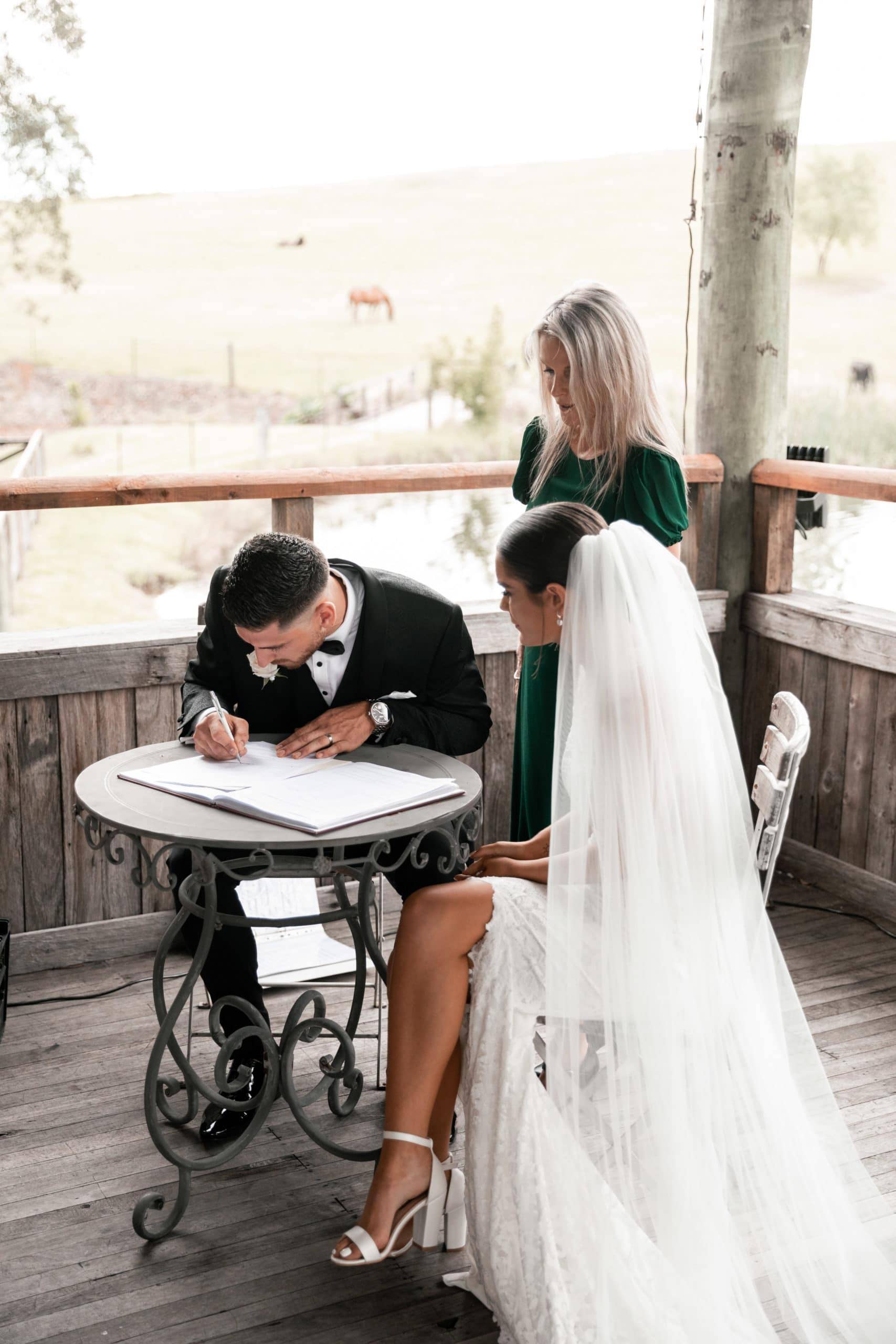 Where did you get married?
Tell us about the location & the style of your wedding day.
I got married at Ottimo House. A Rustic venue with a gorgeous back drop of greenery and land! I wanted to keep it in the same style. I went for the greenery and white roses theme. It was a vision that came to life! It was truly breath taking and everything I could of imagined.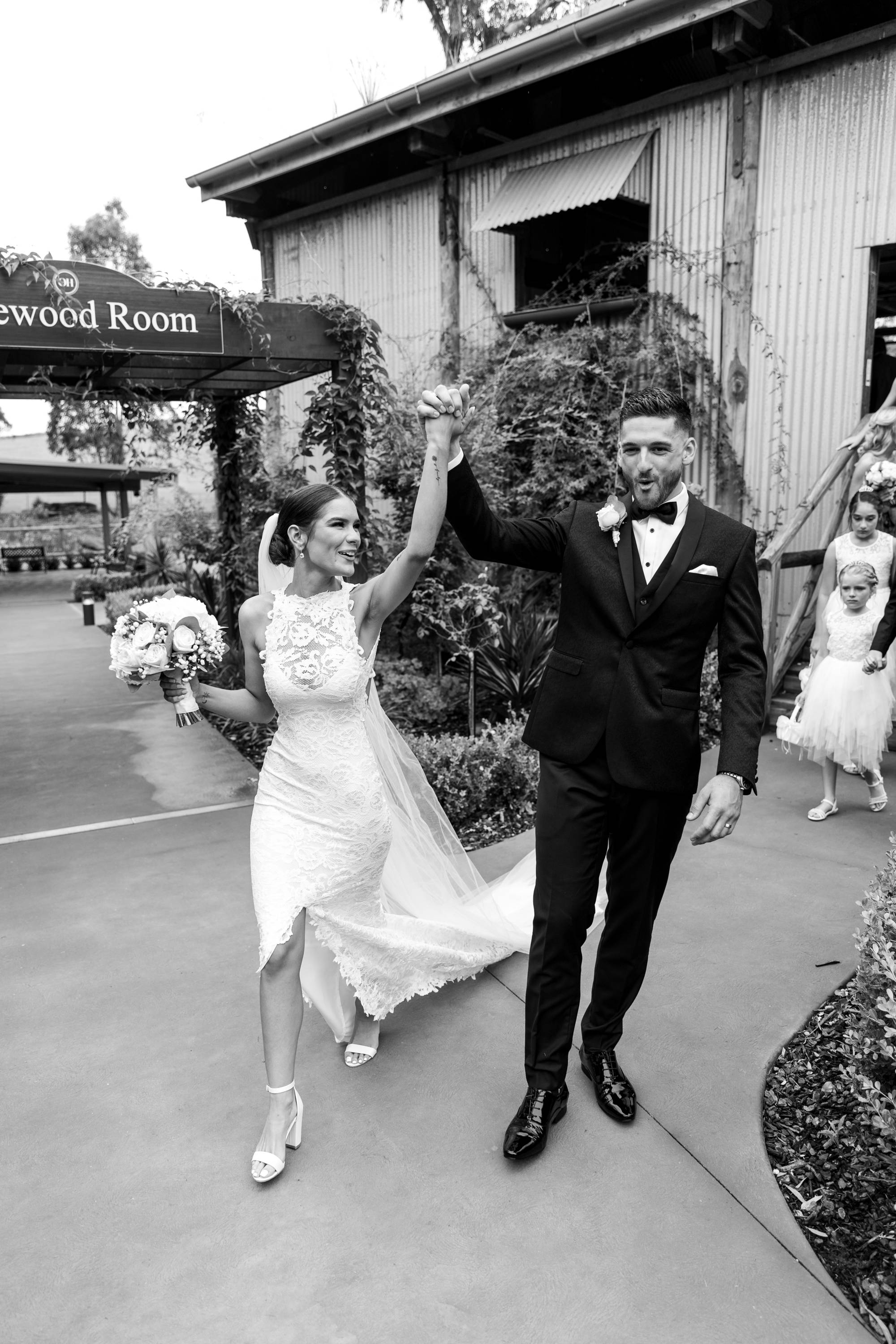 Tell us about your hair and makeup look
and the accessories you chose…
I chose to have my hair in a low bun as I wanted the detail of the low back to show when I took my veil off. My husband had bought me diamond earrings as our present to wear and they felt like the missing piece of my accessories. My makeup I chose was gold and bronze tones and I felt amazing. The low bun with the highlights and shadows of my makeup was everything I asked for!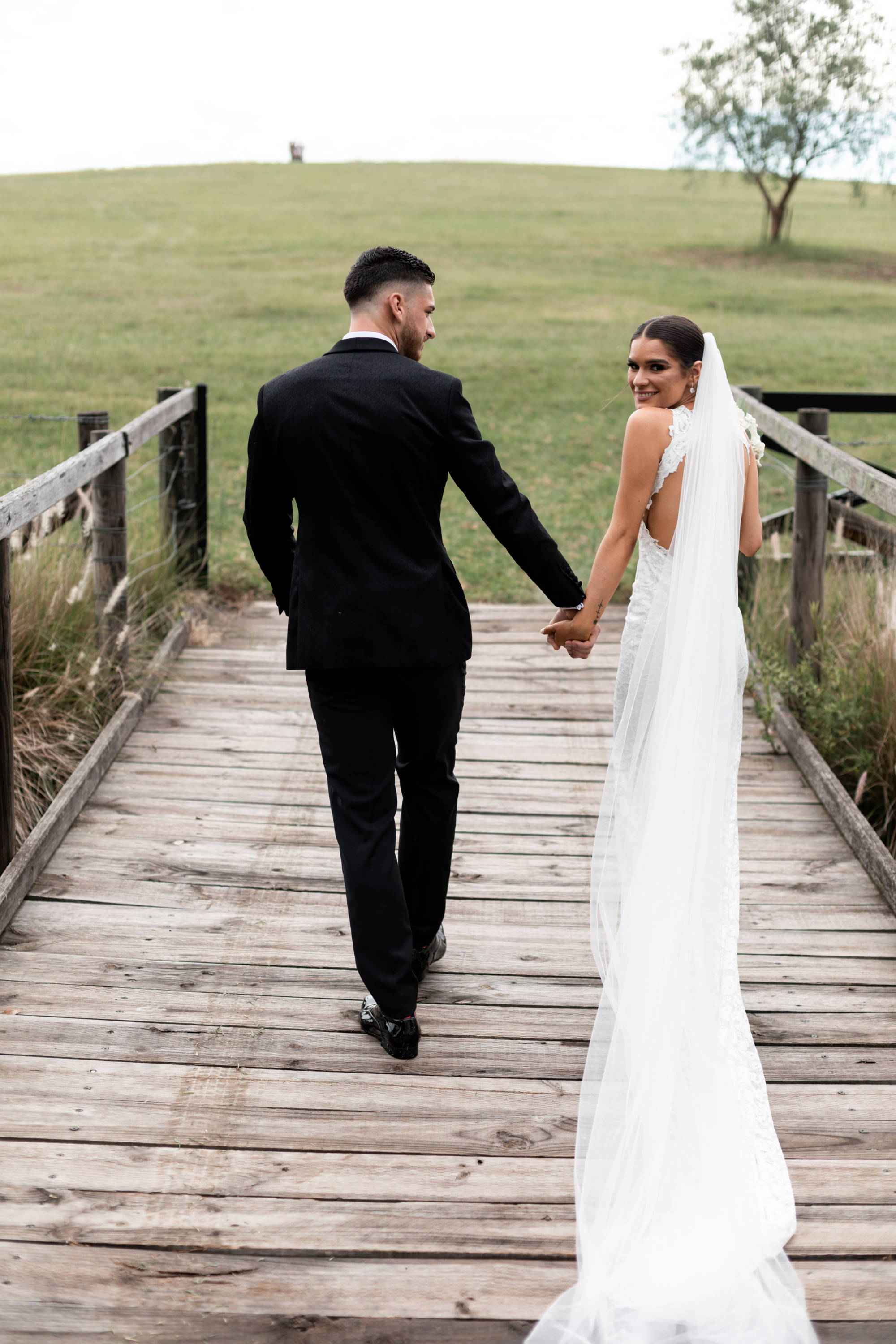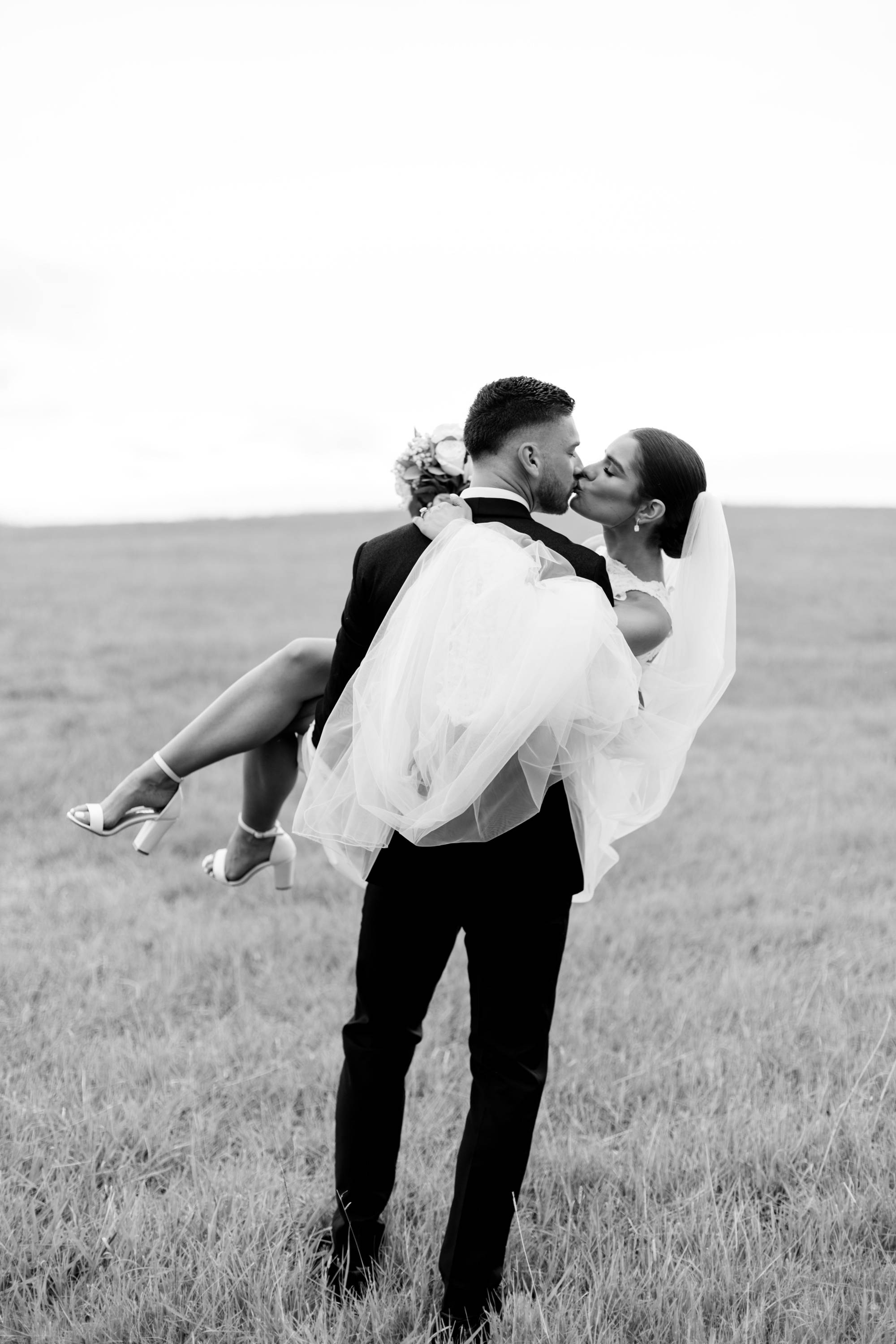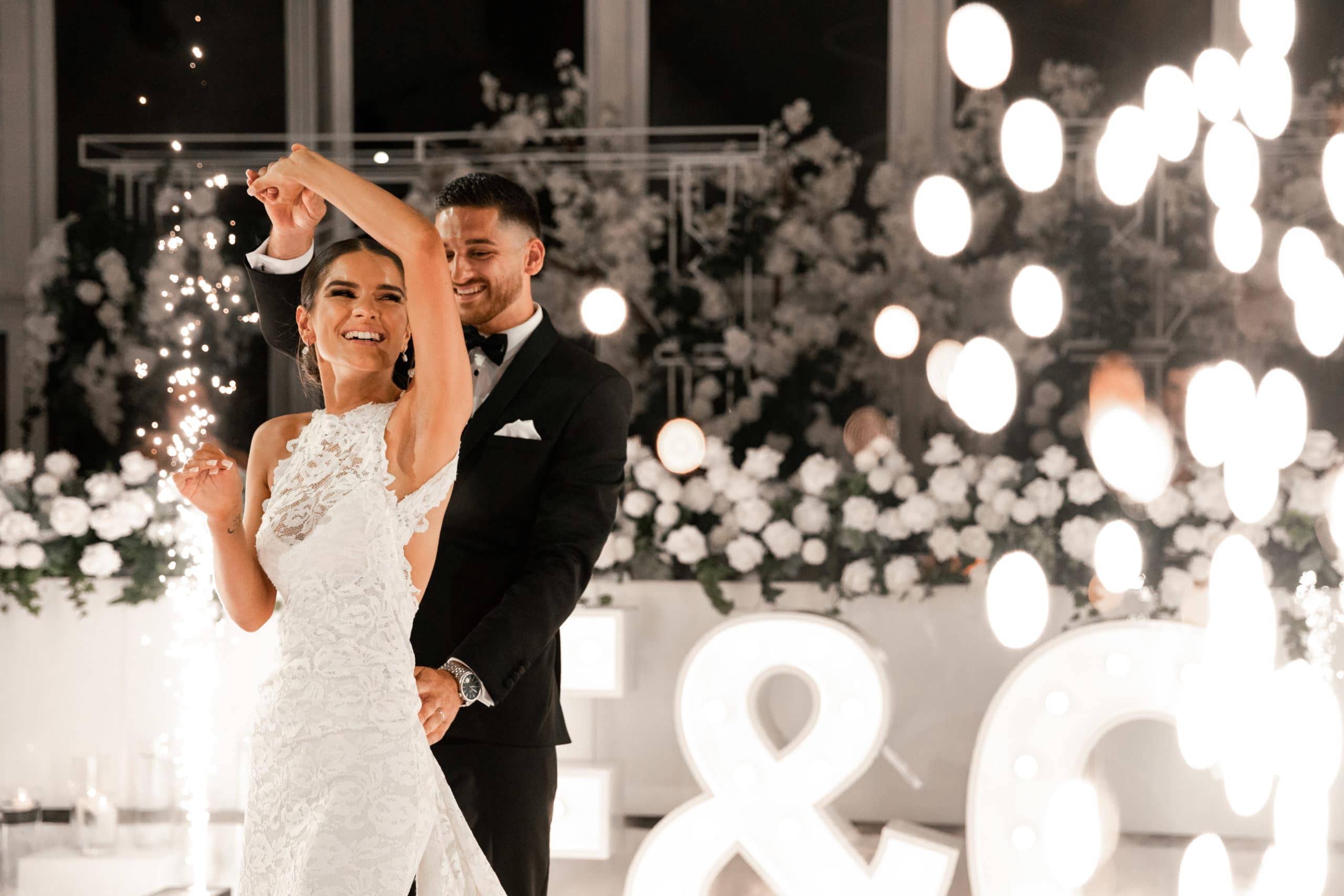 What made your day extra special?
Might seem different but what made the day extra special was the kids table we had at the wedding. We had 9 kids total, so we decided to be creative and have a kids table for all the kids to have some fun (and let the parents relax!). We provided games on the table, coloring in pencils and books as well with board games also. Seeing all the kids happy and smiling, and everyone getting alone was extra special for me. The innocence and fun they had was a highlight for me!
The funniest moment on the day was…
Before we were going to be introduced as Mrs. & Mr. in our reception, I realized I had forgot my garter... I was so upset that I forgot it and could not believe it! My husband searched high and low (5 minutes before we were going to walk out) for anything! He had cut some ribbon he found and tied it around my leg and we went with that for the garter and eventually we laughed about it!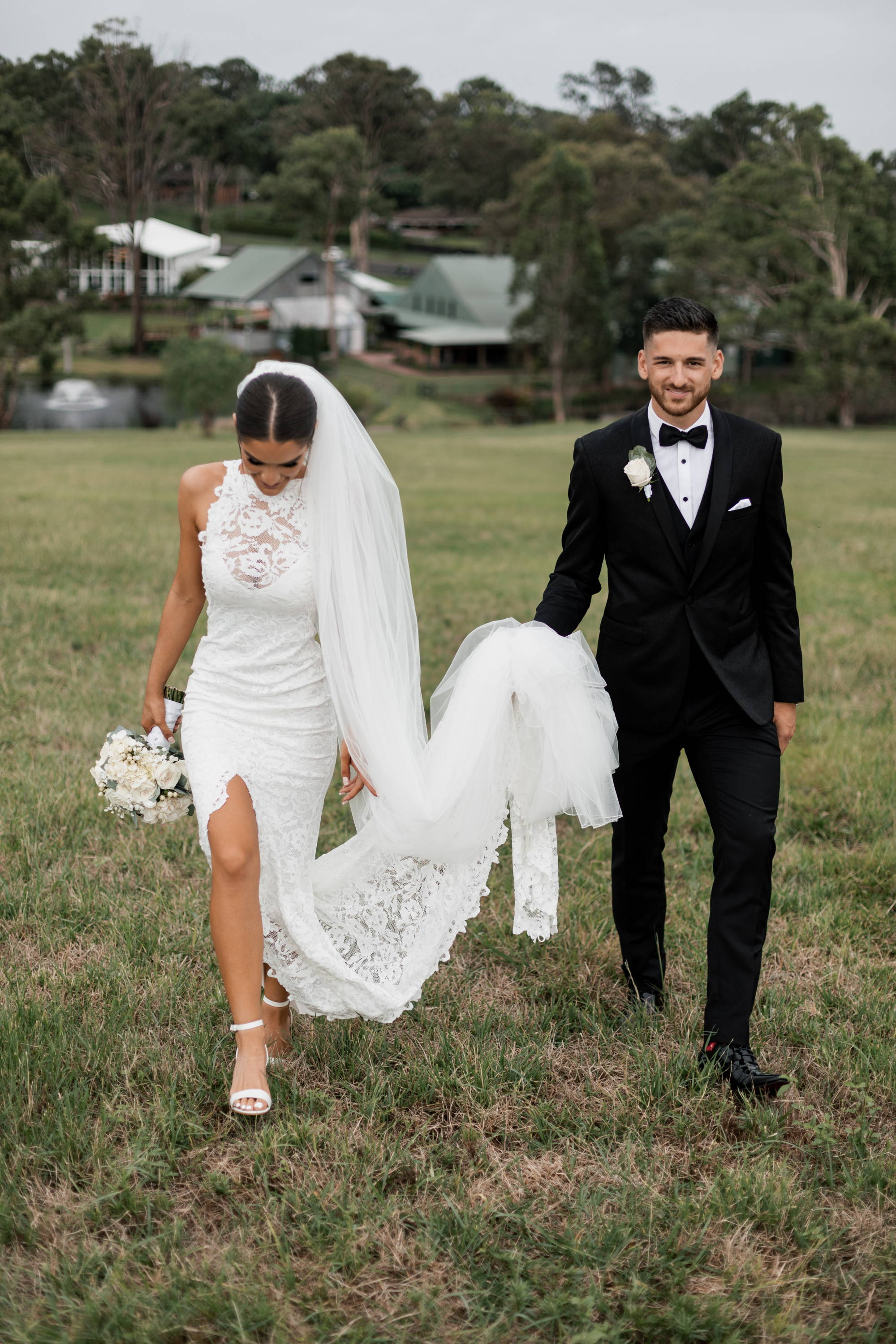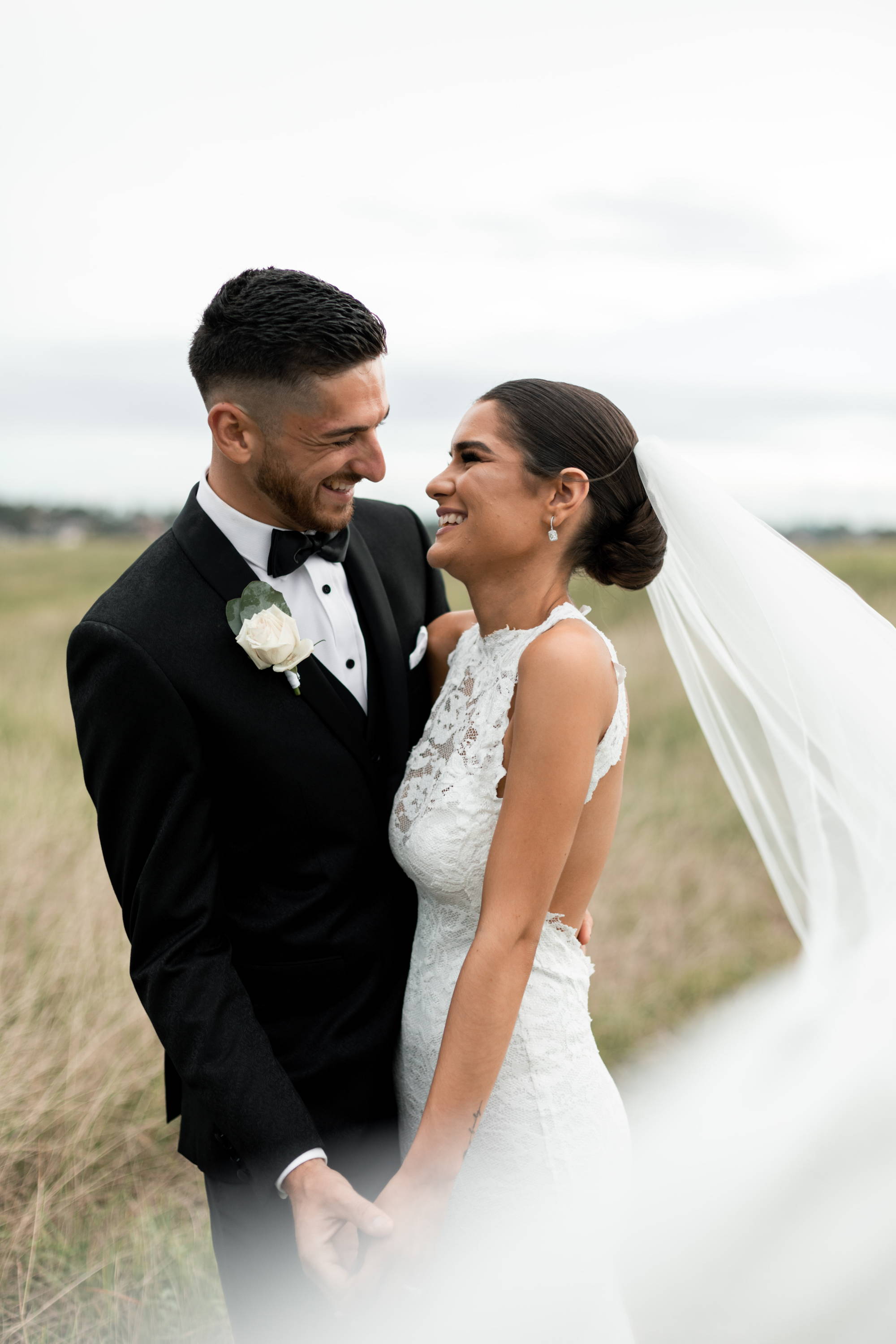 Where will you be honeymooning?
We were originally booked to go to Hamilton Island for our honeymoon, but with boarder closes we had to cancel. Instead, we went to beautiful Byron Bay and we were so happy we picked it! The weather was incredible and food was even better! We were there for 7 days and then all our families flew up after that and spent 5 days with us! 'family mooning'.
Any last advice or words of wisdom that you can share…
Keep a diary and write everything you have already organized and keep track of it so you don't overwhelm yourself. Don't be afraid to ask for help!! I tried to do so much on my own and it only made me flustered. I asked for help eventually and everything fell into place! Take thing step by step and don't rush them. Enjoy every bit of planning and process it all slowly because it goes way to quick! When you are feeling stressed, take a deep breath and relax. Enjoy each other as well along will the process and take in both opinions of what you both are after. Laugh about thins often as well. You are both on the same team!