Eric & Tara in the Summer Gown
Just like a destination wedding off our Pinterest Boards! #GRACEBride Tara got hitched to Eric in Abbazia San Pietro in Valle in Umbria, Italy.​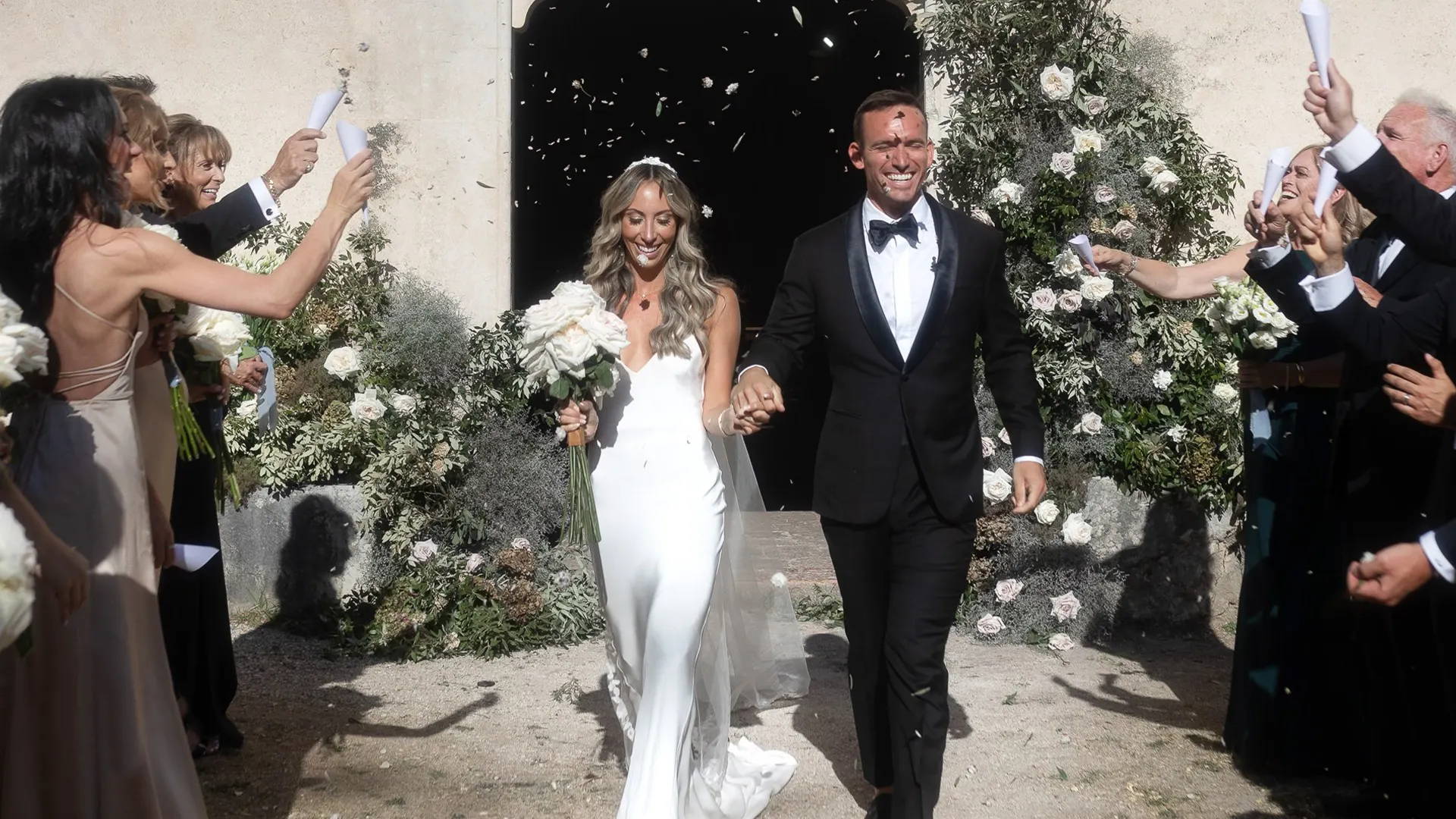 What is a Grace Woman to you?
Effortlessly elegant and wildly untamed at the same time. A force that can't be stopped, and you can't take your eyes off of.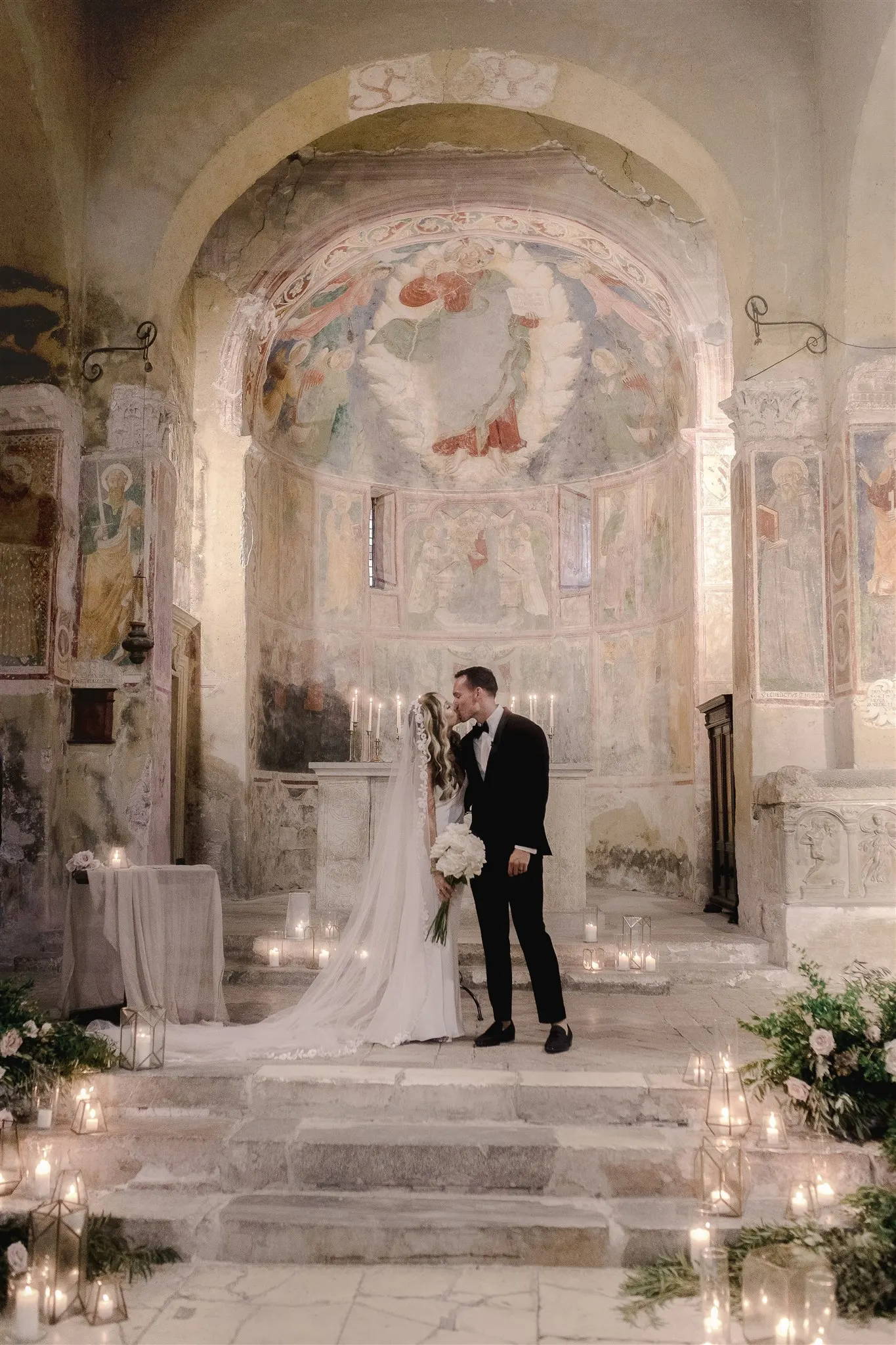 Which Grace dress did you choose and how did you know it was 'The One'?
I chose Summer well before I had even met my husband! As soon as I got the opportunity to try on Summer, it was the one. I didn't have this overwhelming emotion when I tried it on even though I had been dreaming of it for so long. It just felt right. Similar to when I met Eric. after our first date I knew he was going to be my husband. It was the same with Summer, I tried her on and it was a perfect match as if it was meant to be.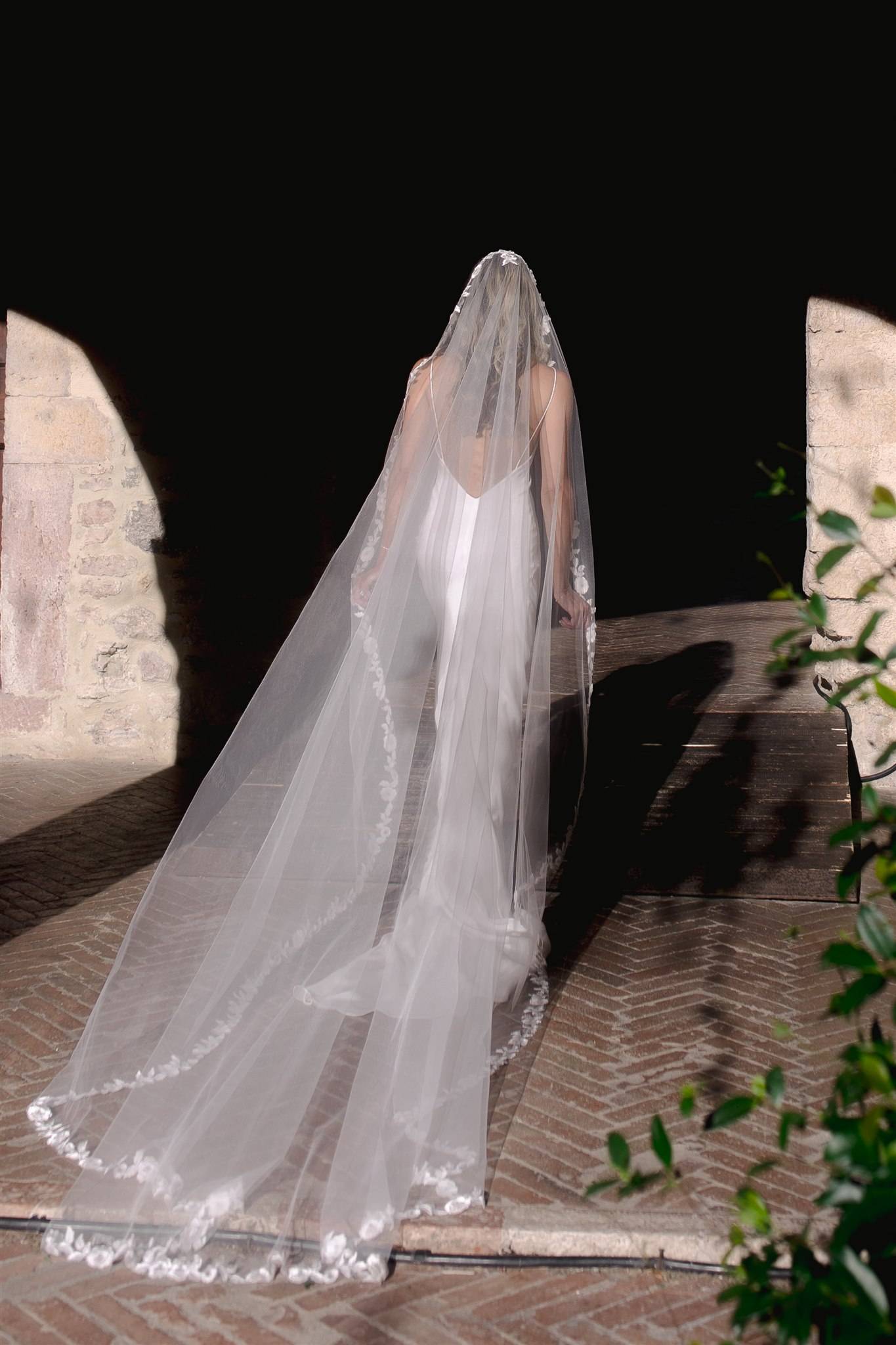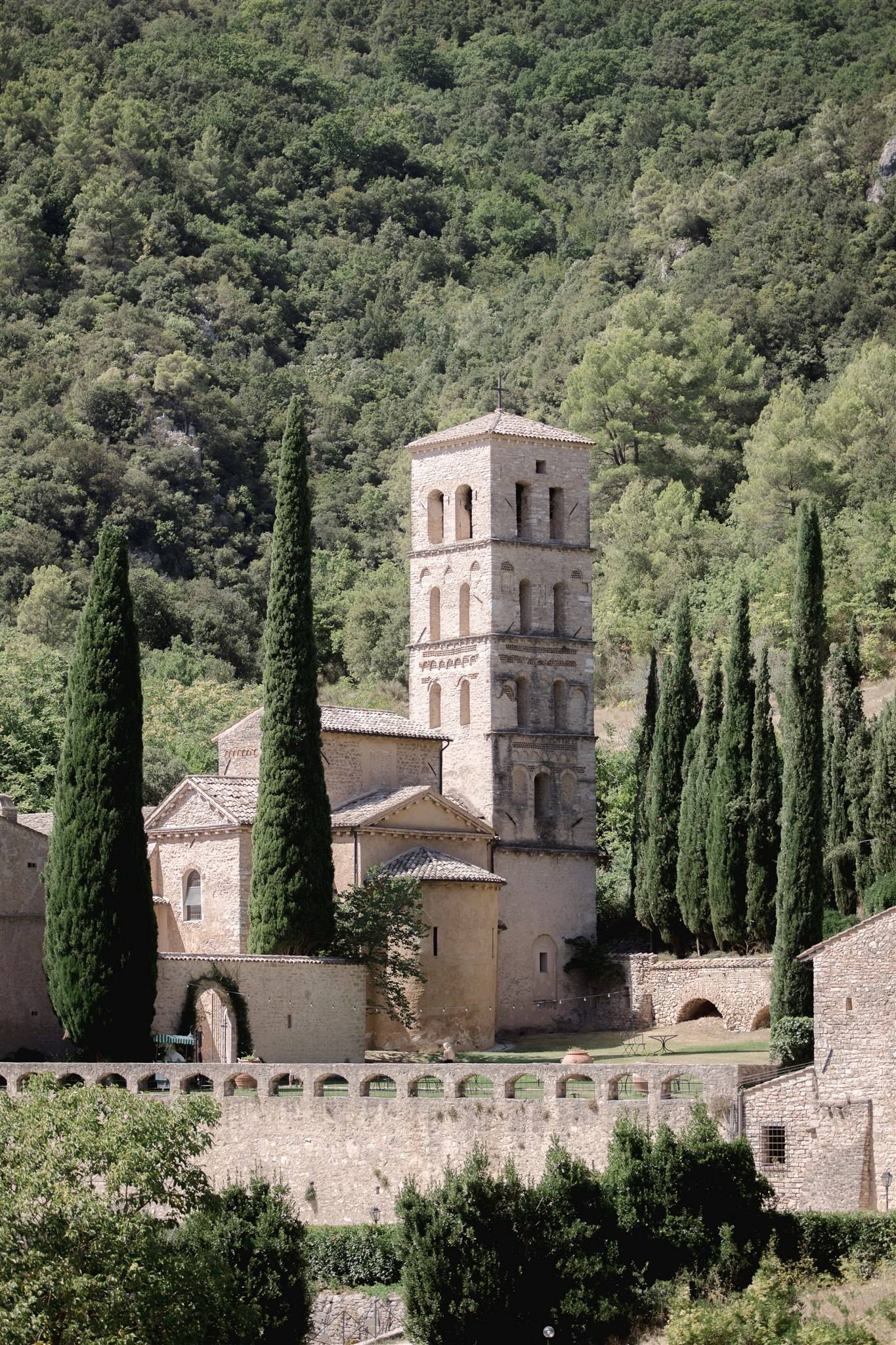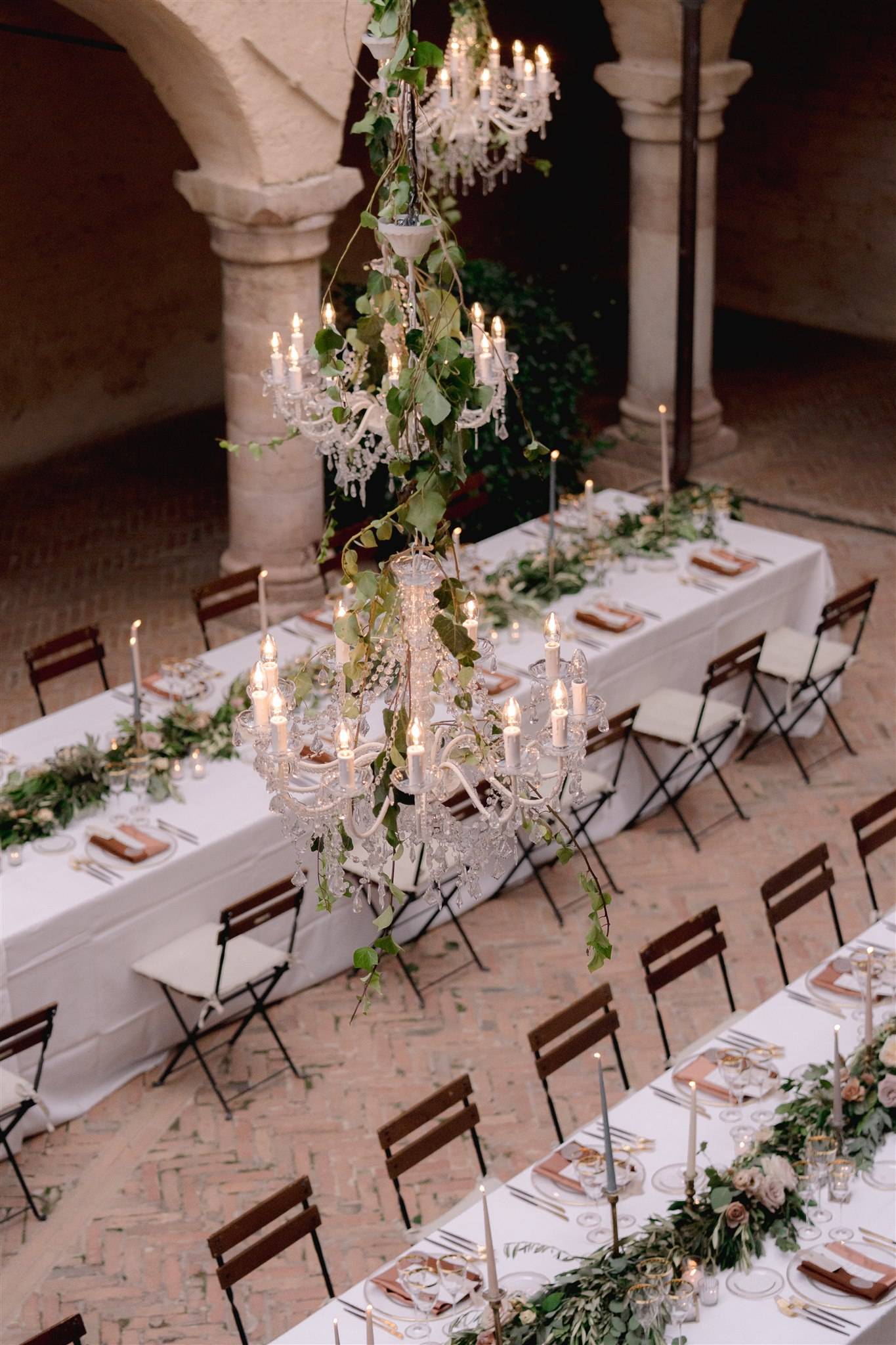 Tell us about your experience when you found your dress, did you buy your wedding dress online or in one of our showrooms?

I went to the New York showroom and had the help of Anna. She was amazing and made the experience that much better. It was during more significant COVID restrictions, but luckily I was able to bring along my mom and sister in law. My something borrowed was my sister in laws veil, and as soon as I put summer on, Anna helped add the veil we brought and I was speechless. I felt like myself; comfortable, effortlessly beautiful, and elegant, and knew I would be able to dance the night away in the same dress! I didn't want to take it off!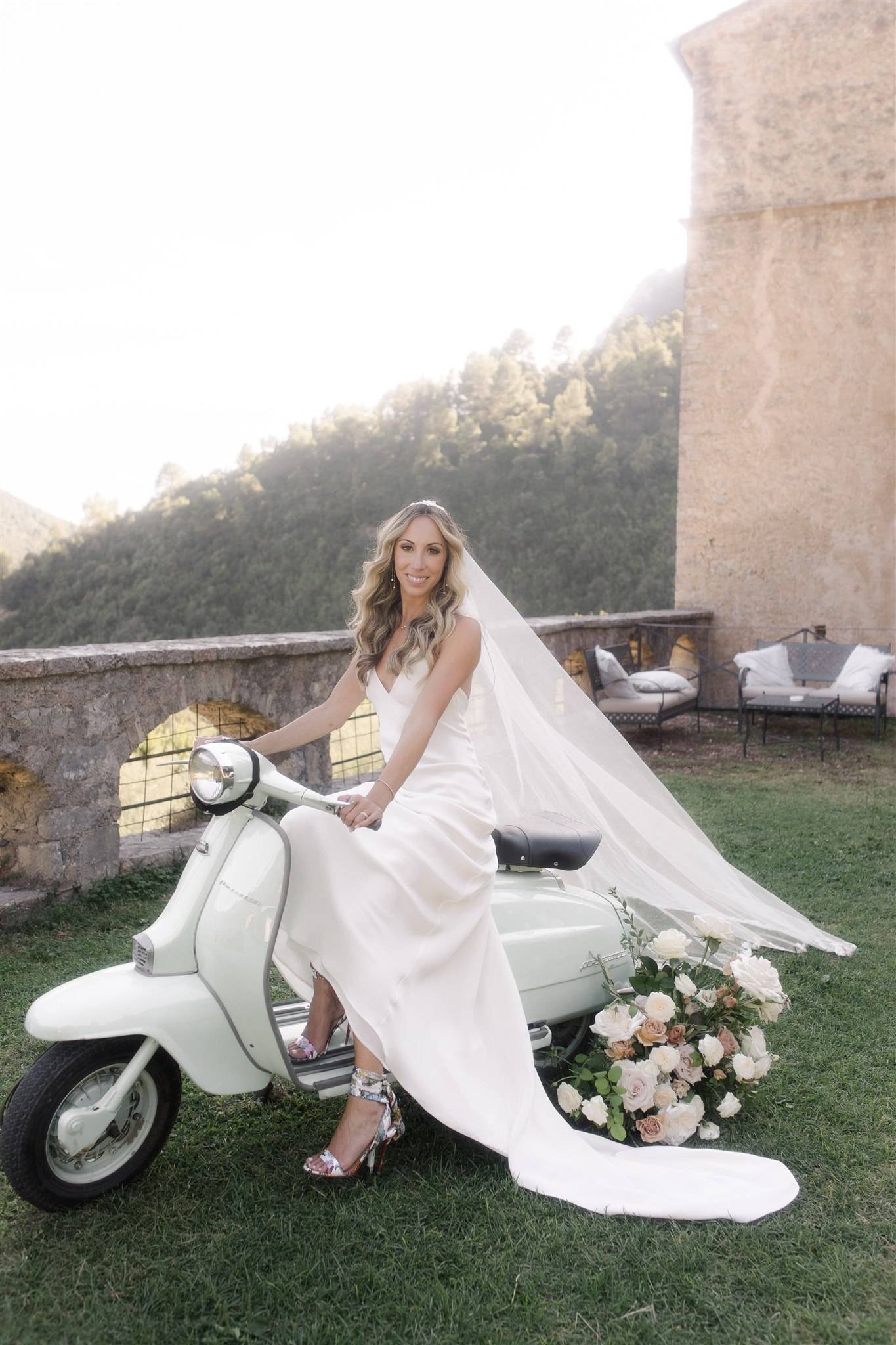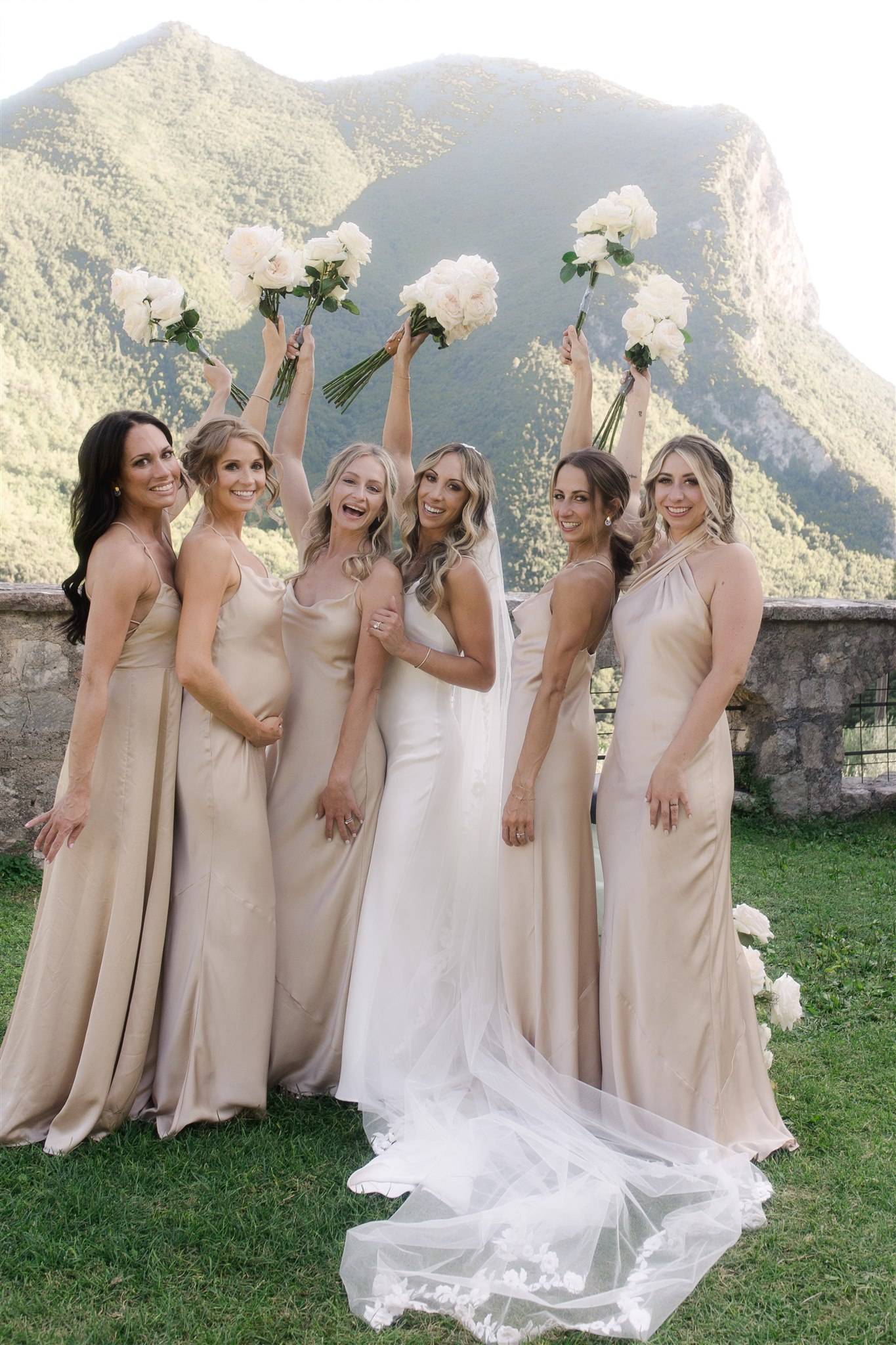 How did you feel in your dress on the day?

While getting ready the day of the wedding I was nervous and excited. As soon as it was time to put Summer on, I felt instantly calm. Summer made me feel like the bride I had always dreamed of; confident, sexy, elegant, and in love.
Where did you get married? Tell us about the location & the style of your wedding day.

We got married at Abbazia San Pietro in Valle in Umbria, Italy. Eric and I love to travel and having a destination wedding was a perfect way to celebrate our love. The style for the wedding day was romantic organic elegance. We wanted tons of flowers and candles while still feeling natural to not take away from the setting. The 8th century abbey was an unbelievable back drop for our perfect day. Sitting in the valley of acres of green, you couldn't look away from the amazing views. It was effortlessly beautiful, the same feeling I got from Summer. The outside of the church was my favorite arraignment for the day. The way the flowers and greens climbed their way up either side of the church door felt so natural, as if they had roots from the 8th century too! It was both amazing and difficult for us to plan a destination wedding amid a pandemic. We had the most outstanding planners and owe everything to Catherine and Roberta. Due to flight cancellations, we were unable to see our venue before our wedding, so as we showed up onsite two days before the wedding we were just blown away by the beauty. Standing on the main lawn, it finally hit us, we really are going to get married in Italy like we always dreamed!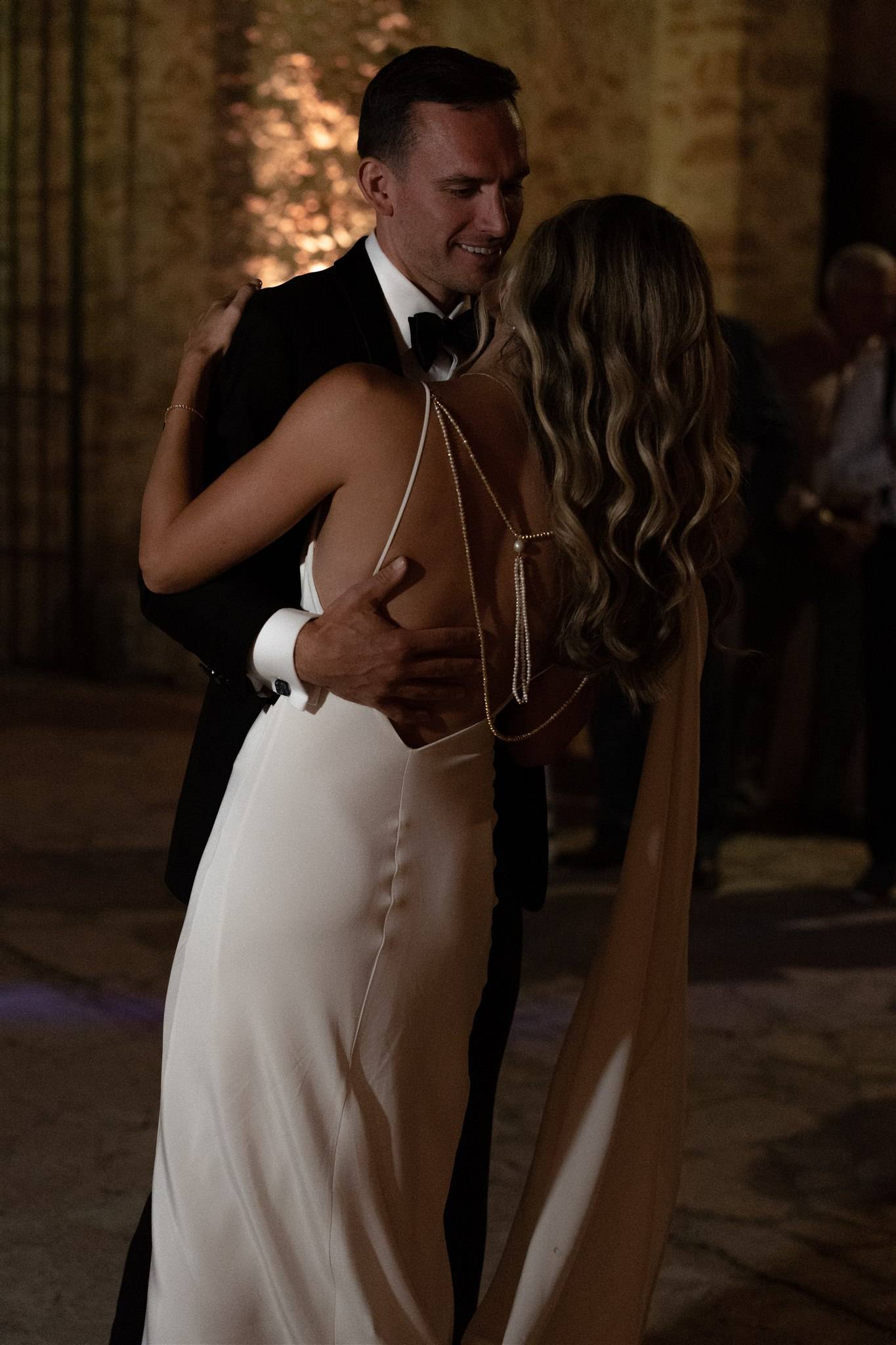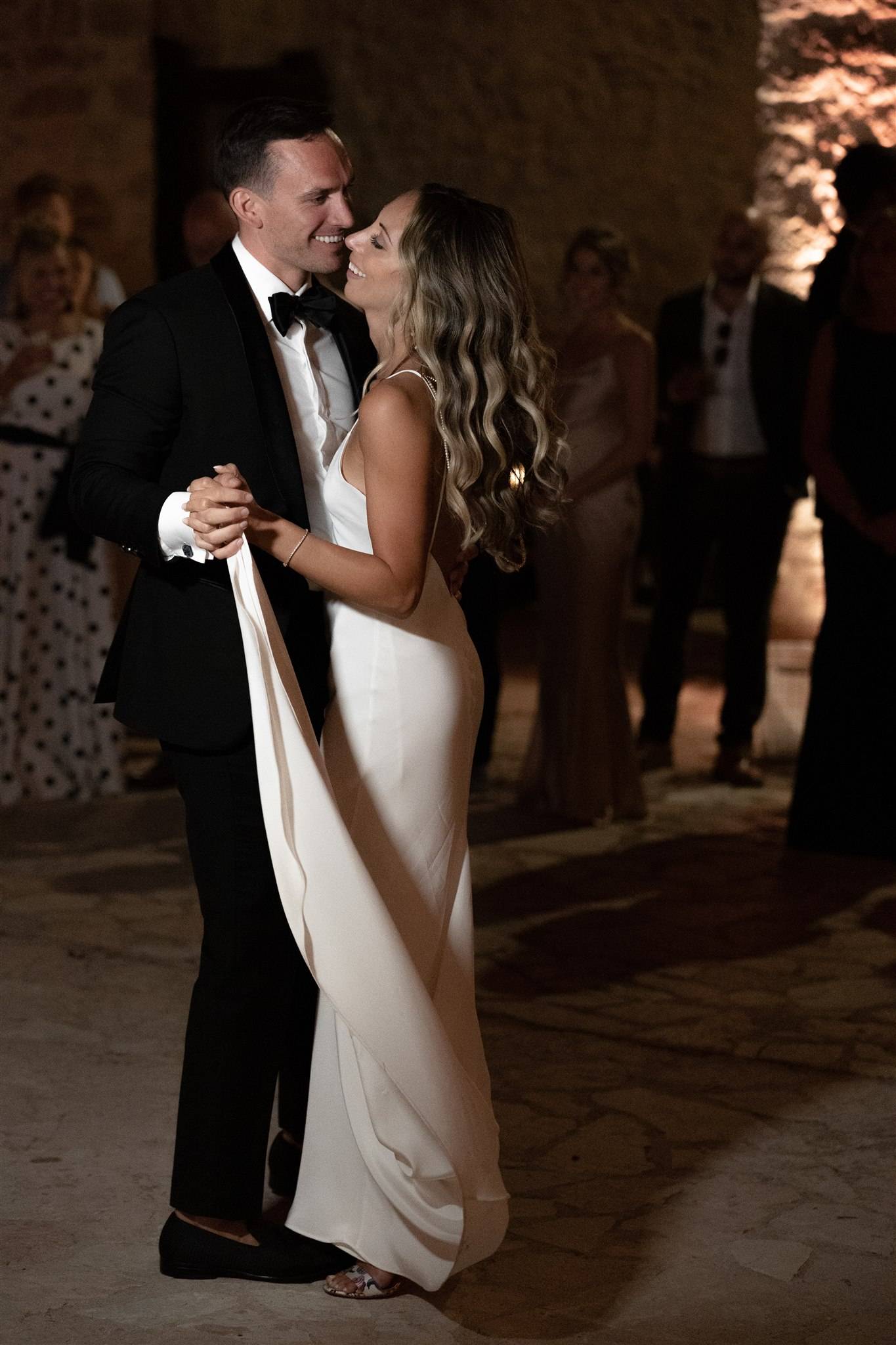 Tell us about your hair and makeup look and the accessories you chose...

I wanted to feel like myself on the day of my wedding so hair and makeup had to be natural, but more elevated than every day. Alessandro knew just want I had wanted. We didn't even do a hair or makeup trial and it was everything I dreamed of. Because of summer's simplicity, I knew I could spice it up with accessories. That's where the Mata Back piece came in! For the reception, I took off my veil and donned the back piece for a fun surprise! I love an open back, and what better way to draw your eye to it than with a statement piece.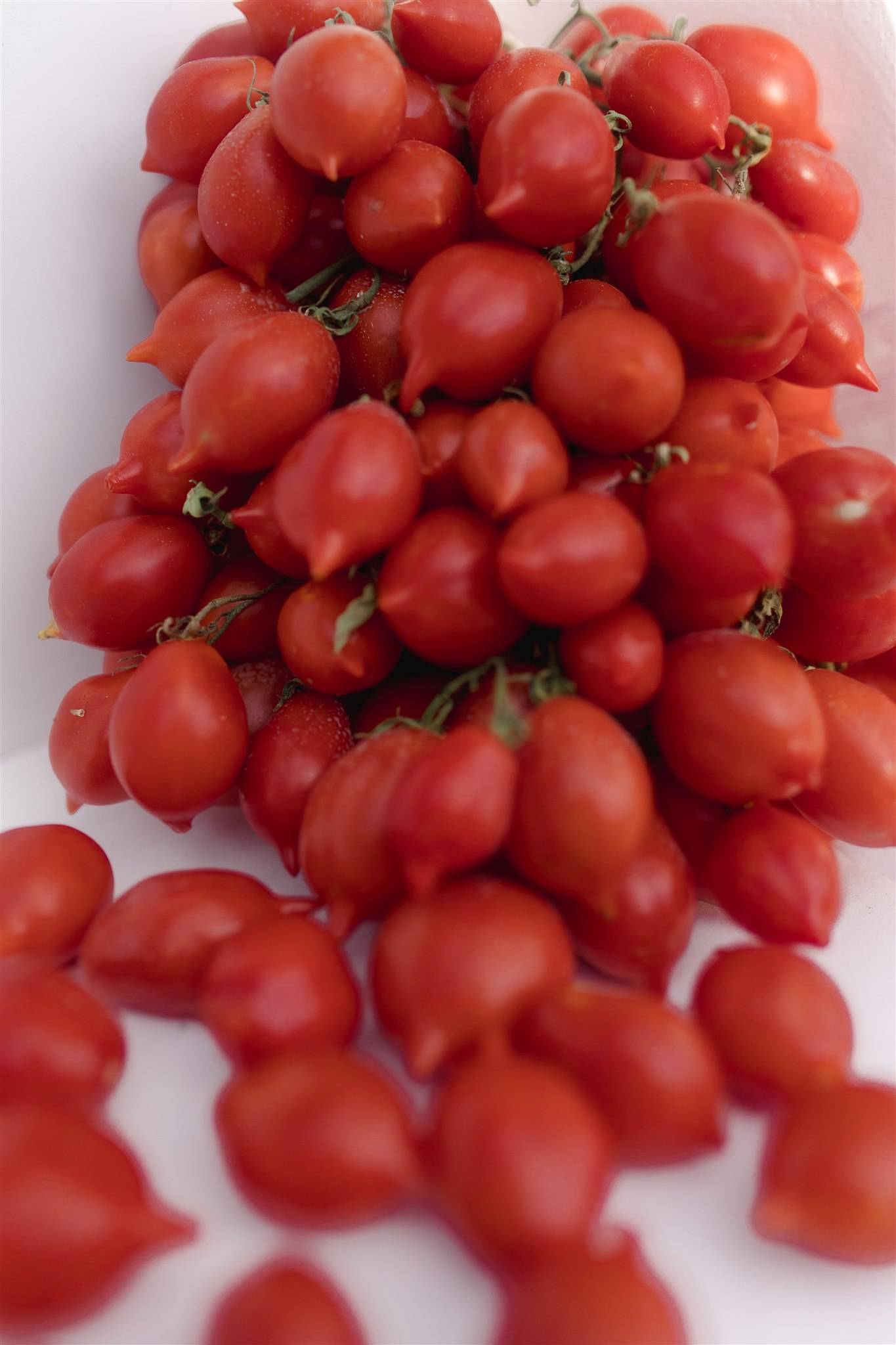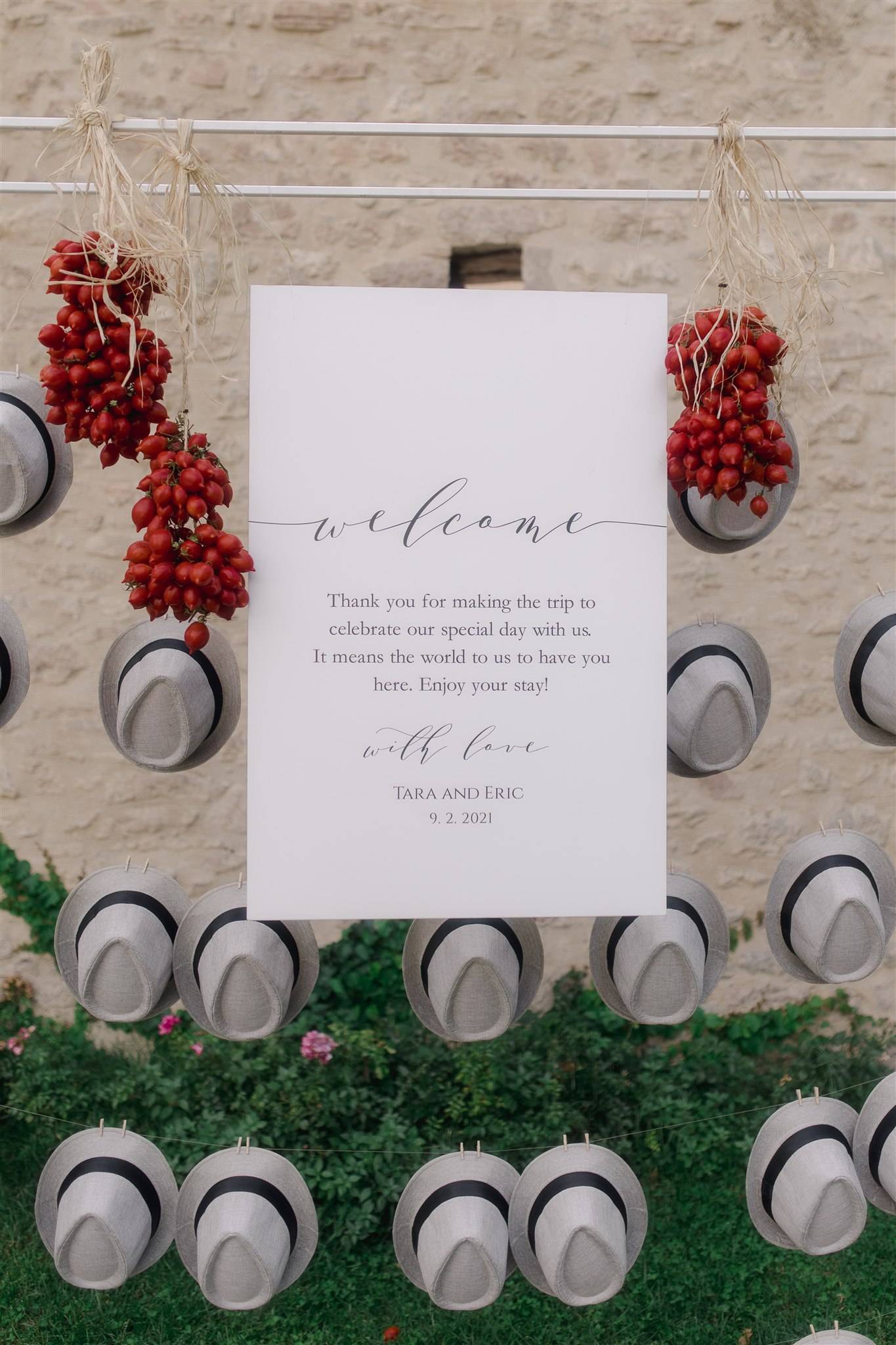 What made your day extra special?

We felt so grateful that 50 of our closest friends and family were able to travel safely with us to Italy to celebrate our day. We loved nothing more than being on vacation all together after a year and half of isolating.
The funniest moment on the day was…
Instead of a photobooth, we opted for a Vespa for our guests to pose and take photos on-Italian Style! It was so funny to watch everyone hop on and pretend like they were speeding through the backroads of Italy!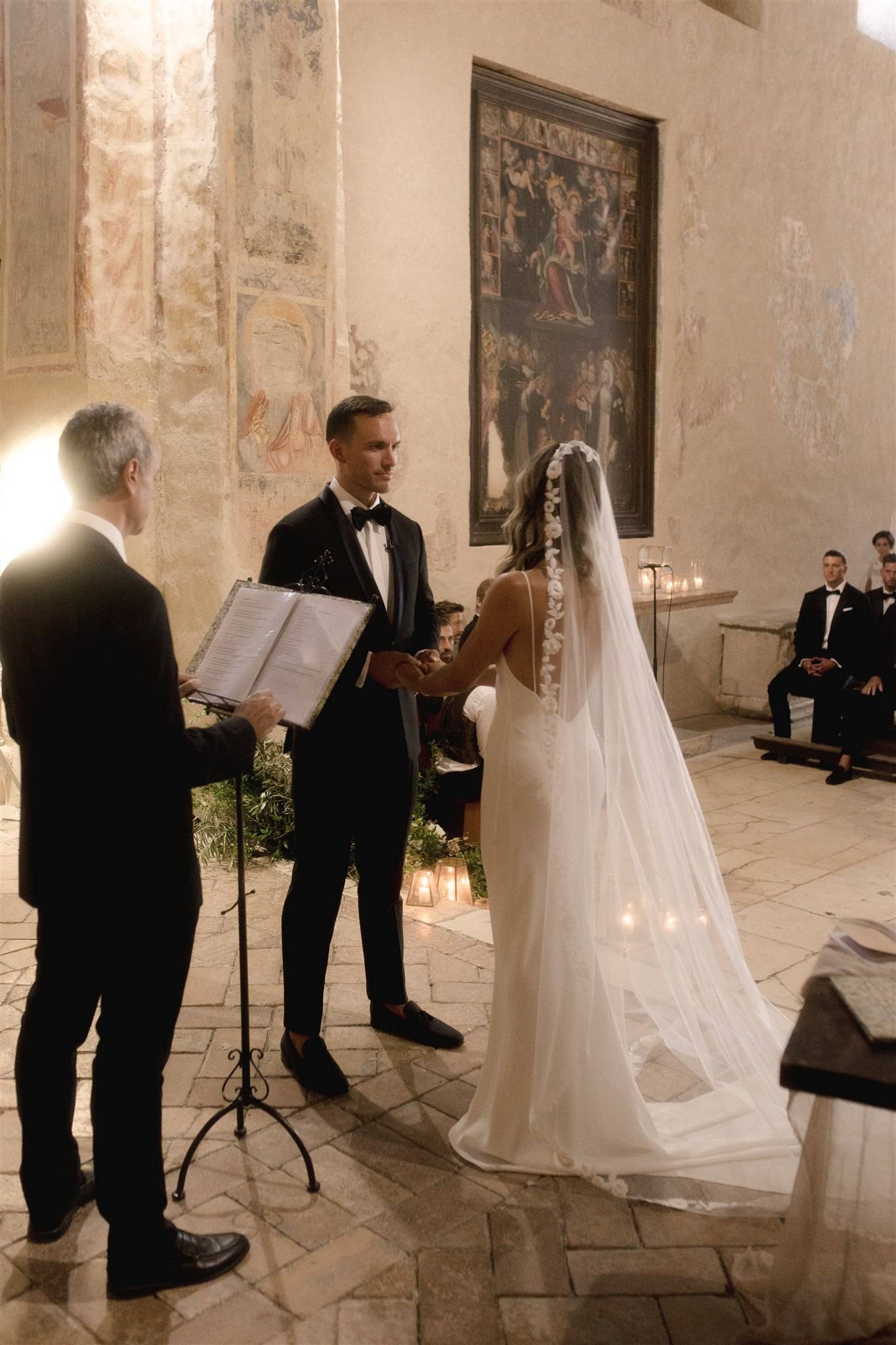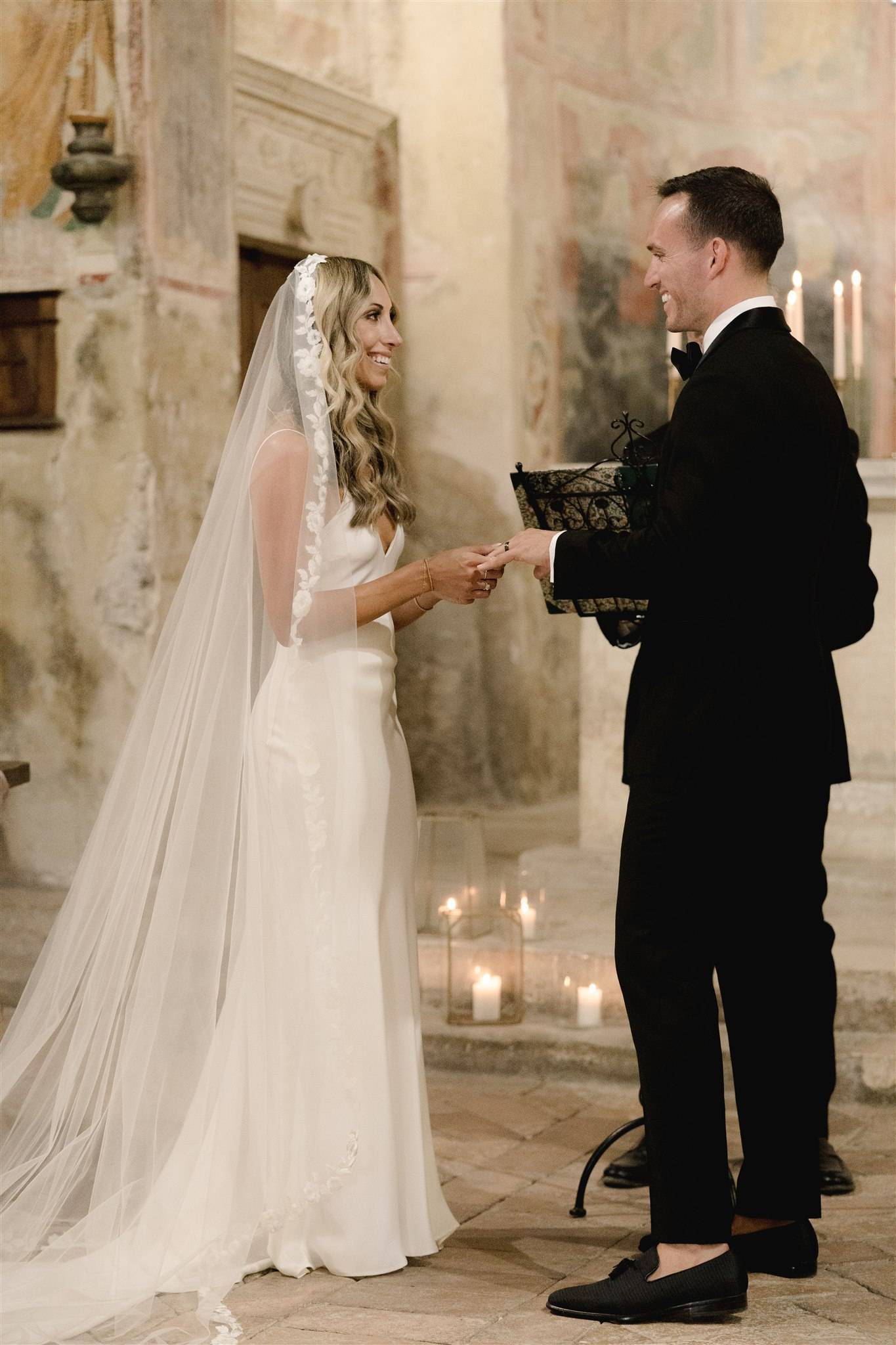 Where will you be honeymooning?

After the wedding, we traveled down to the Amalfi coast and spent time in Capri and Positano. We visited the blue grotto, vineyards, Pompeii, had sunset boat cruises, hiked the path of the Gods, and ate every different pasta shape we could find!
Any last advice of words of wisdom that you can share with future GRACE brides...
Just go for it! Dream up your perfect day manifested dour perfect day despite the odds against us in a Pandemic. That Grace dress gave me the power to stay positive during times of unrest.