Ethan & Alana in the Honey Silk
We are so in love with this pastel perfect beach wedding on the gold coast! Walking down the aisle with Ethan waiting at the alter, Alana wears our Honey Silk gown and Shimmy Veil.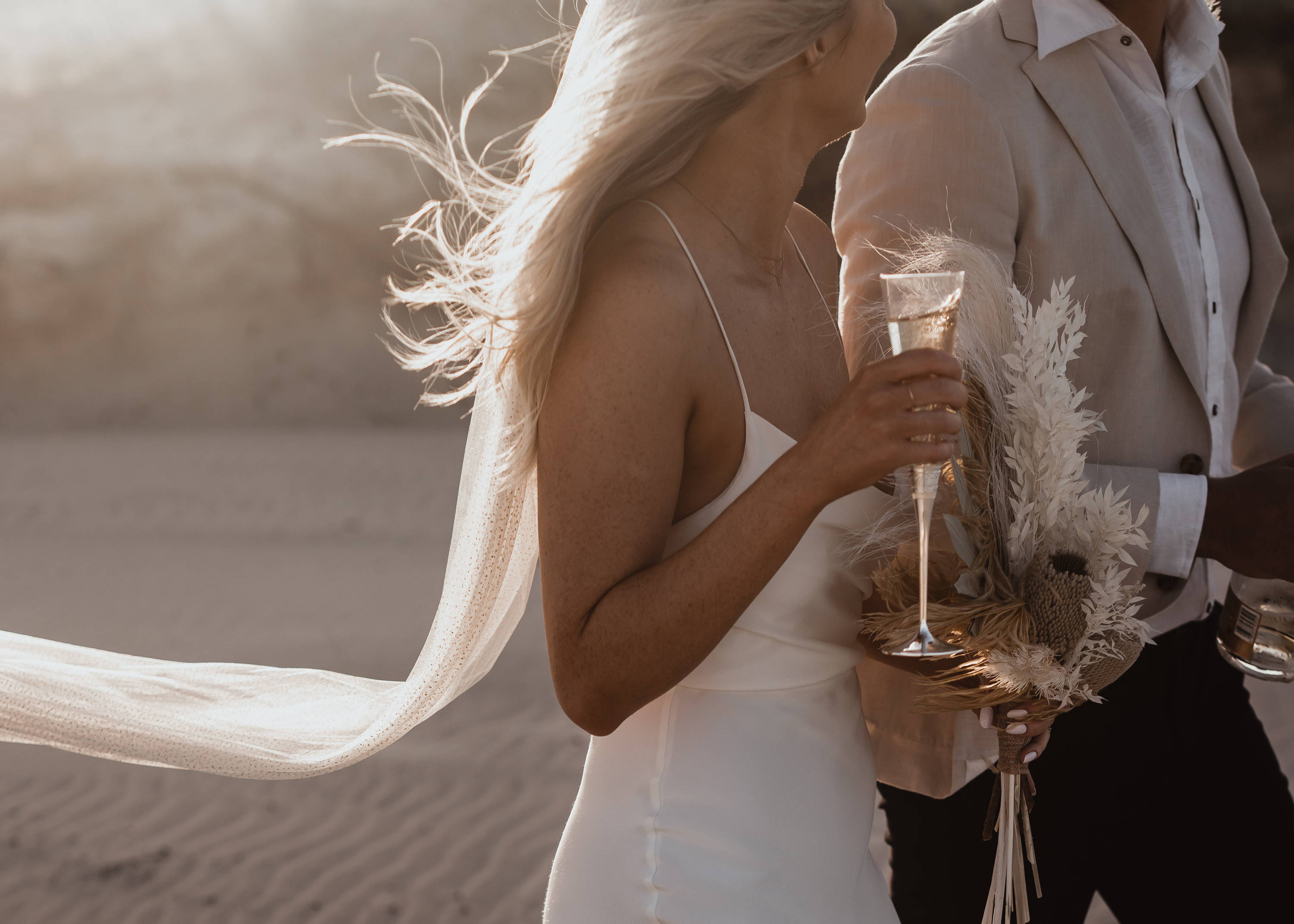 What is a Grace Woman to you?
A woman who embraces who she is. Your dress reflects your personality, and a Grace gown embodies your style and elegance in a bespoke way.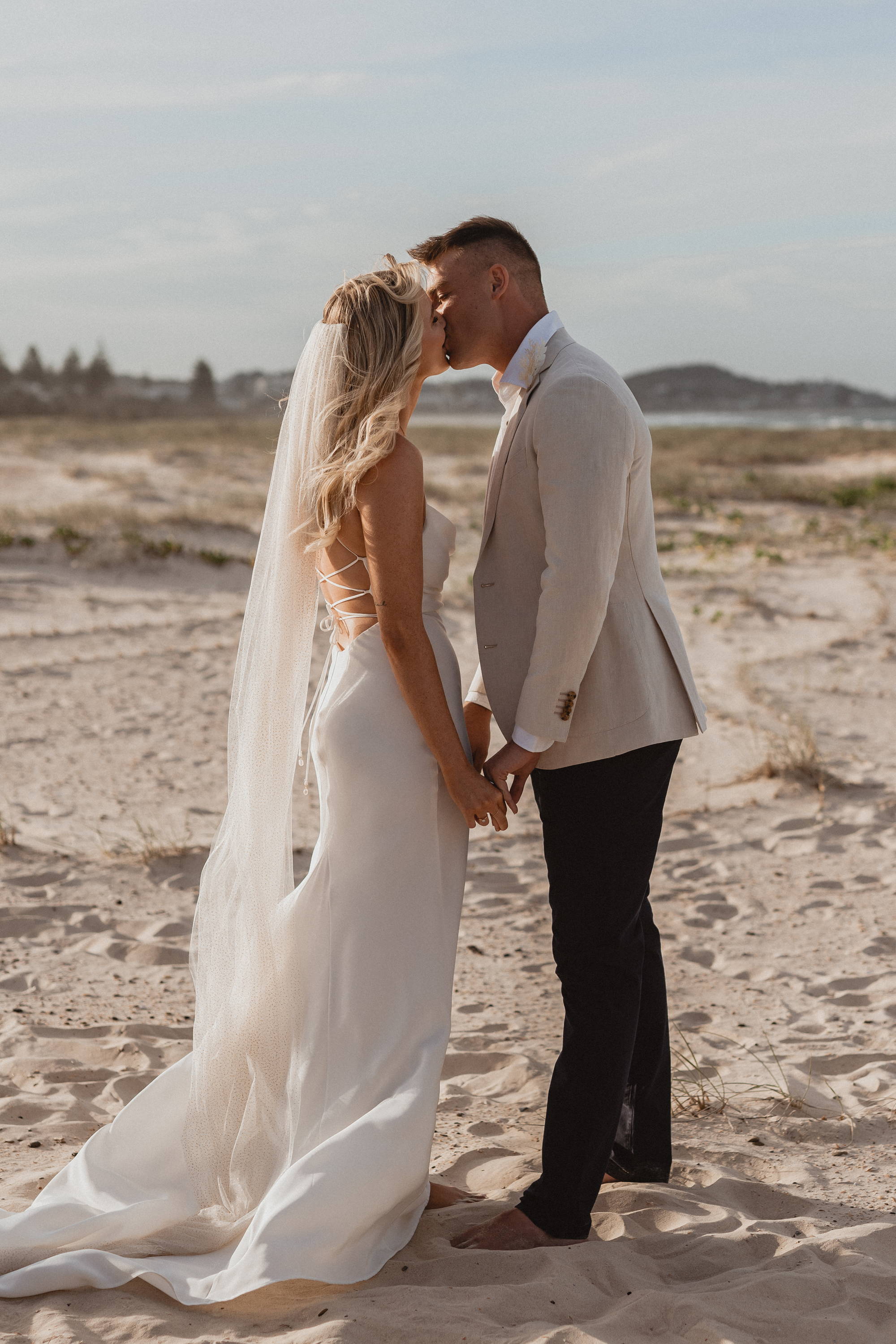 Which Grace dress did you choose and how did you know it was 'The One'?
I chose the Honey Silk Gown, and when I first saw it online I knew it was the one. It was so simple, yet had everything I could have ever imagined. Its simplicity was its beauty. It accentuated your natural figure beautifully, and seeing women of all shapes and sizes wearing it, glowing, I knew I had to have it.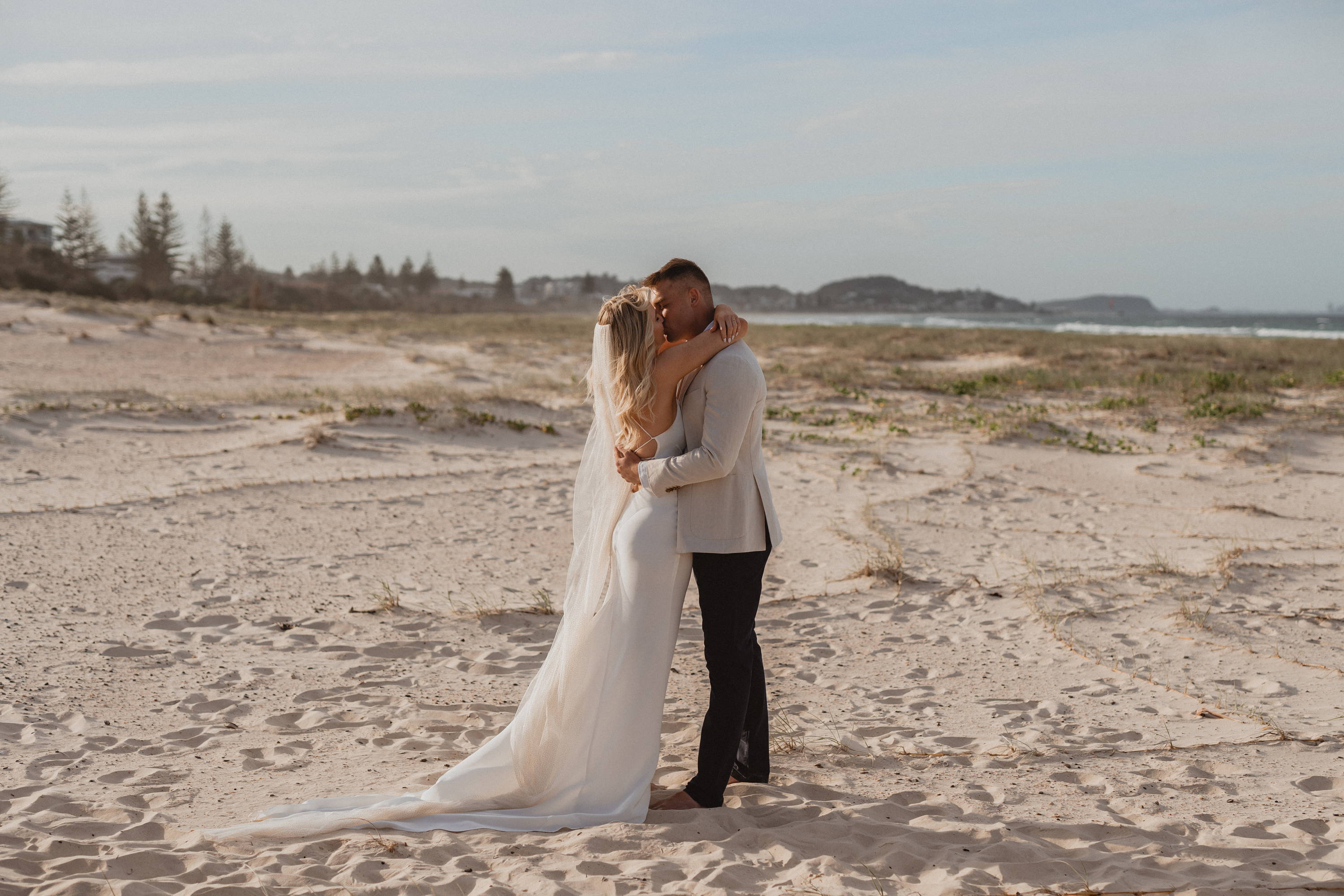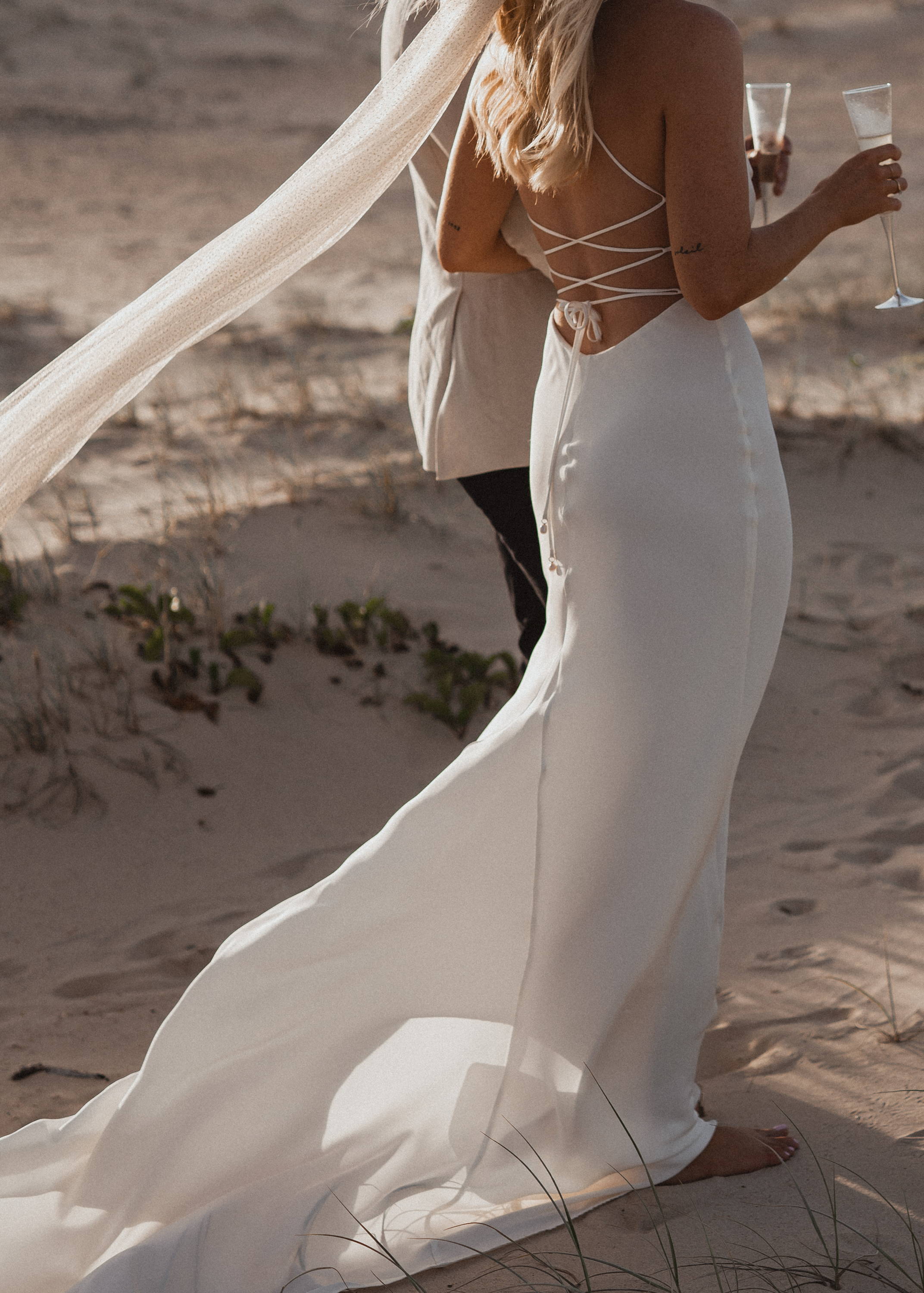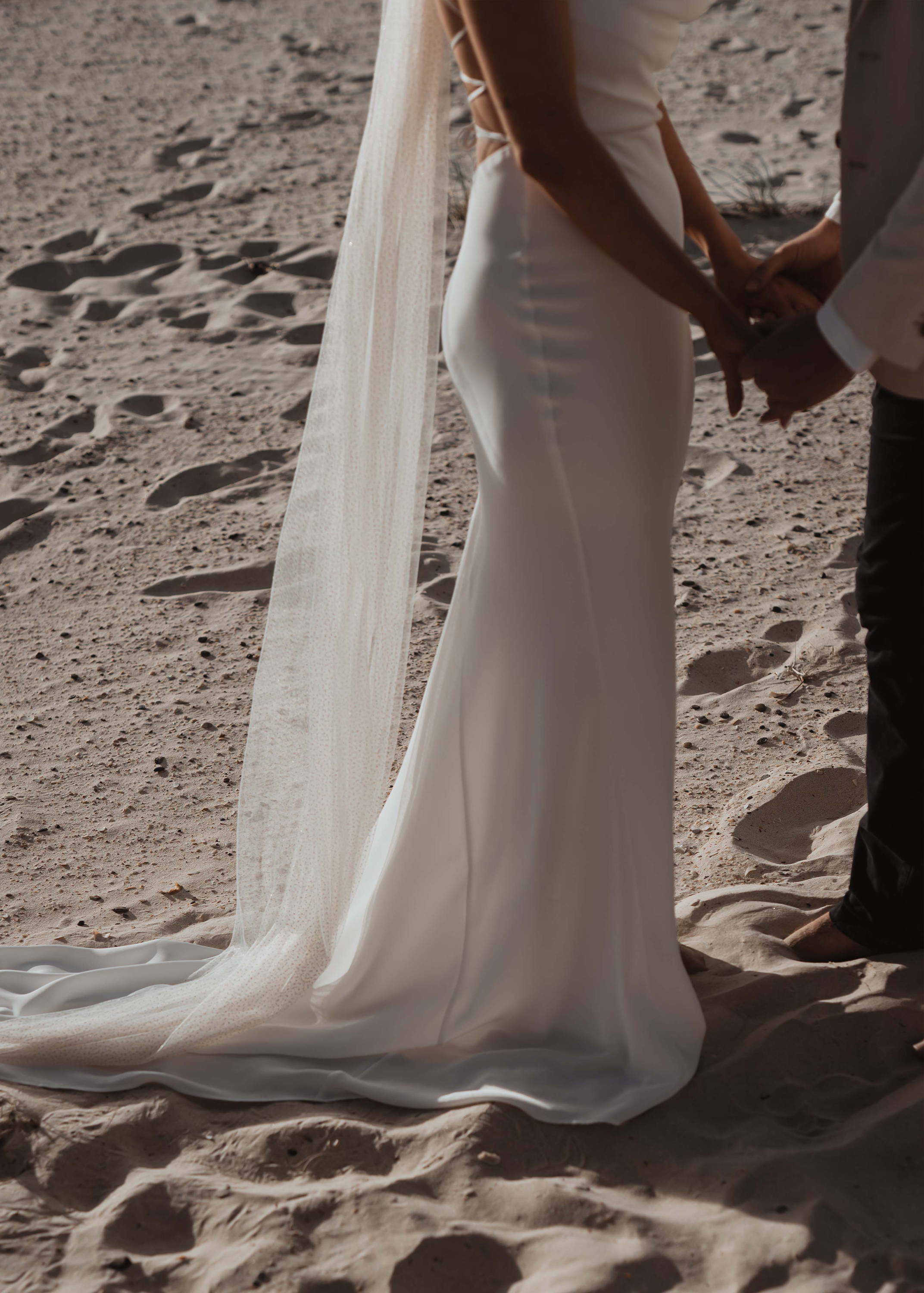 Tell us about your experience when you found your dress, did you buy your wedding dress online or in one of our showrooms?

I went to the beautiful Burleigh showroom. I've never had so much fun for an exciting and overwhelming experience. Choosing a wedding dress is something you always dream of, and I couldn't of had a better support team around me! The grace loves lace experience was one of a kind.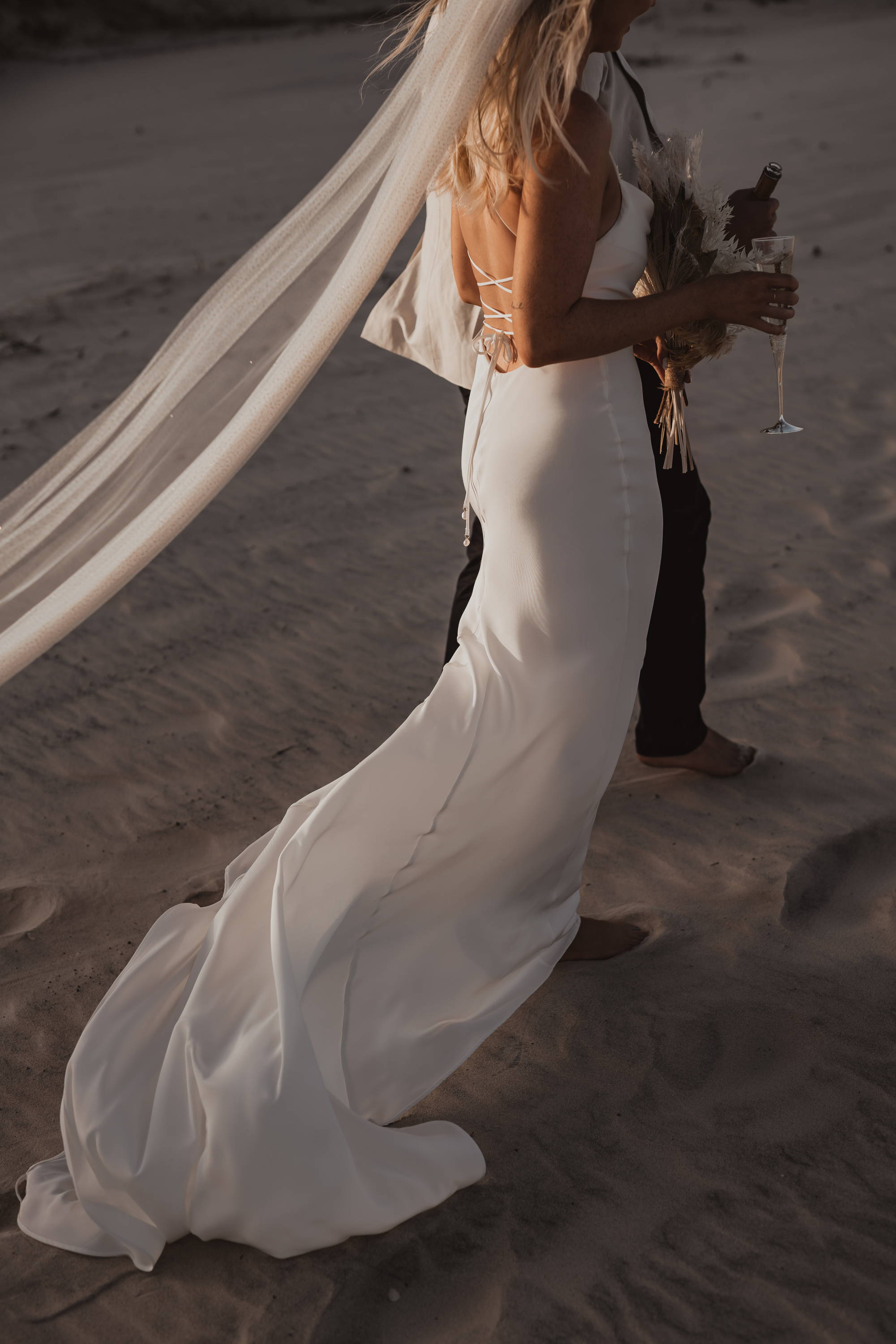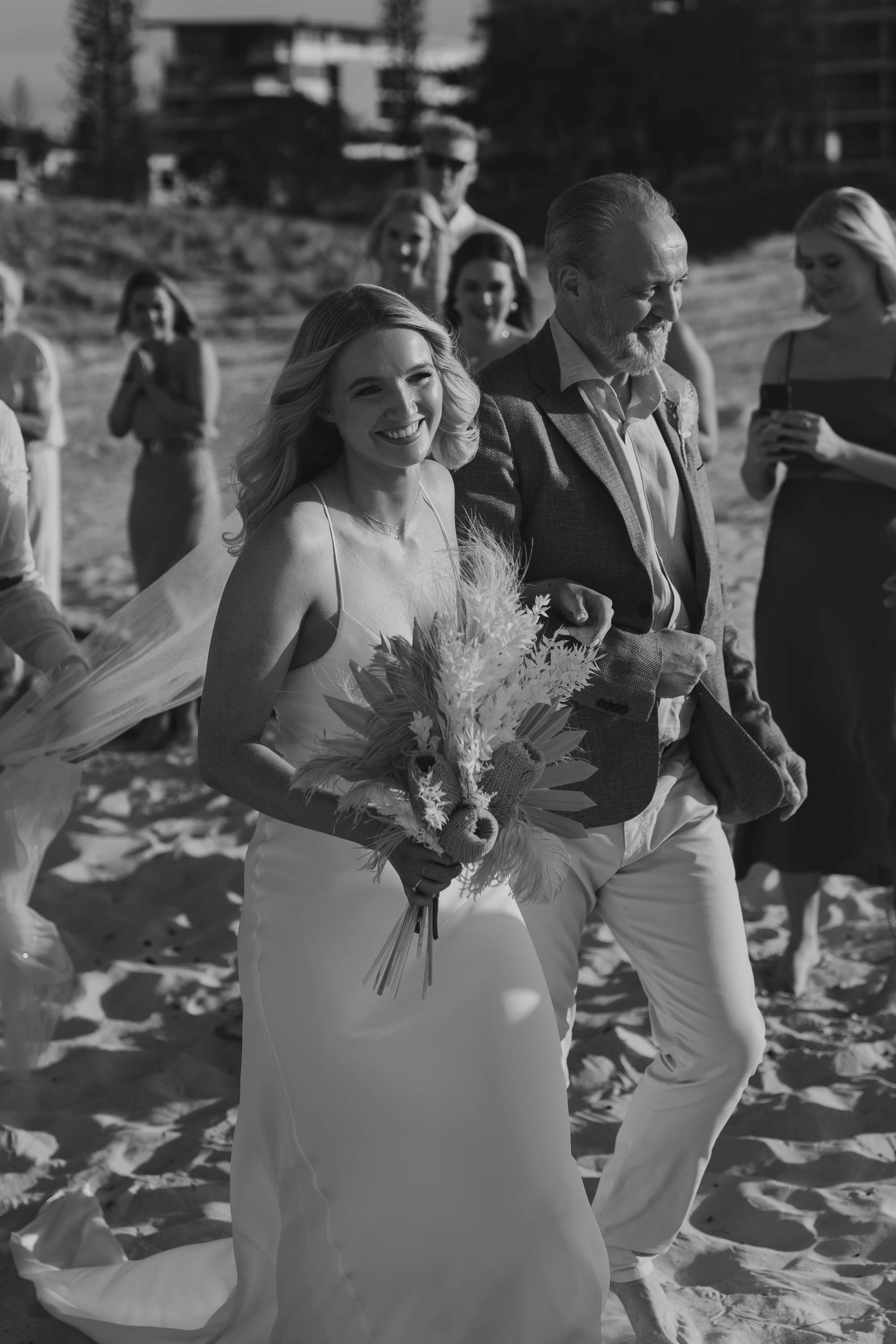 How did you feel in your dress on the day?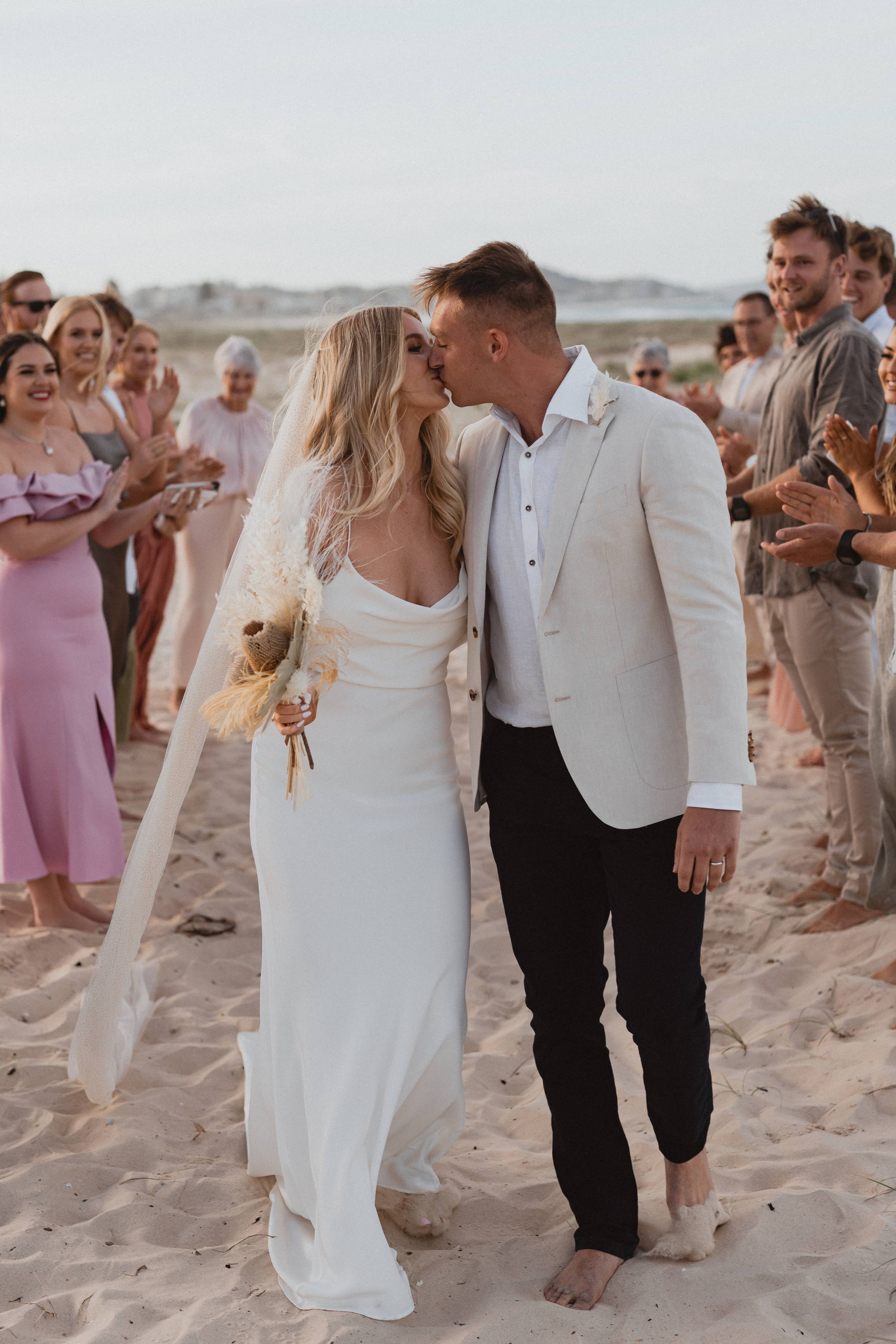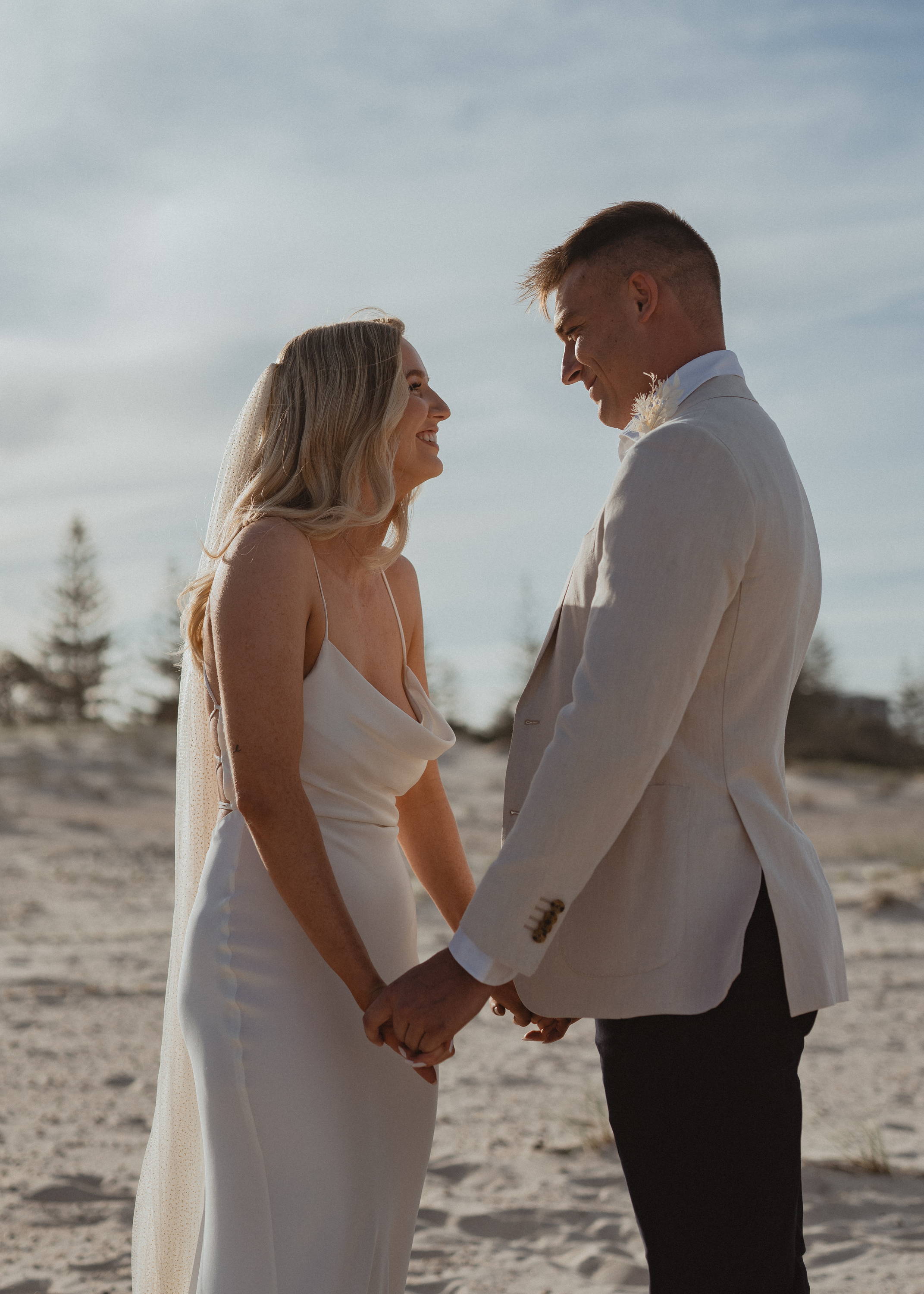 Where did you get married? Tell us about the location & the style of your wedding day.

We got married on the beach on the Gold Coast. It was a quiet beach, and we wanted something super simple and unique. We asked 20 of our closest family and friends to come wearing soft pastels and neutrals and to all be standing up casually around us as we had our quick 10-minute ceremony with some champagne. We couldn't have imagined anything more perfect. Then, we headed to a whiskey bar to meet 60 of our friends and family to celebrate (and yes, I kept my veil on the whole time… because why would I want to take it off?!)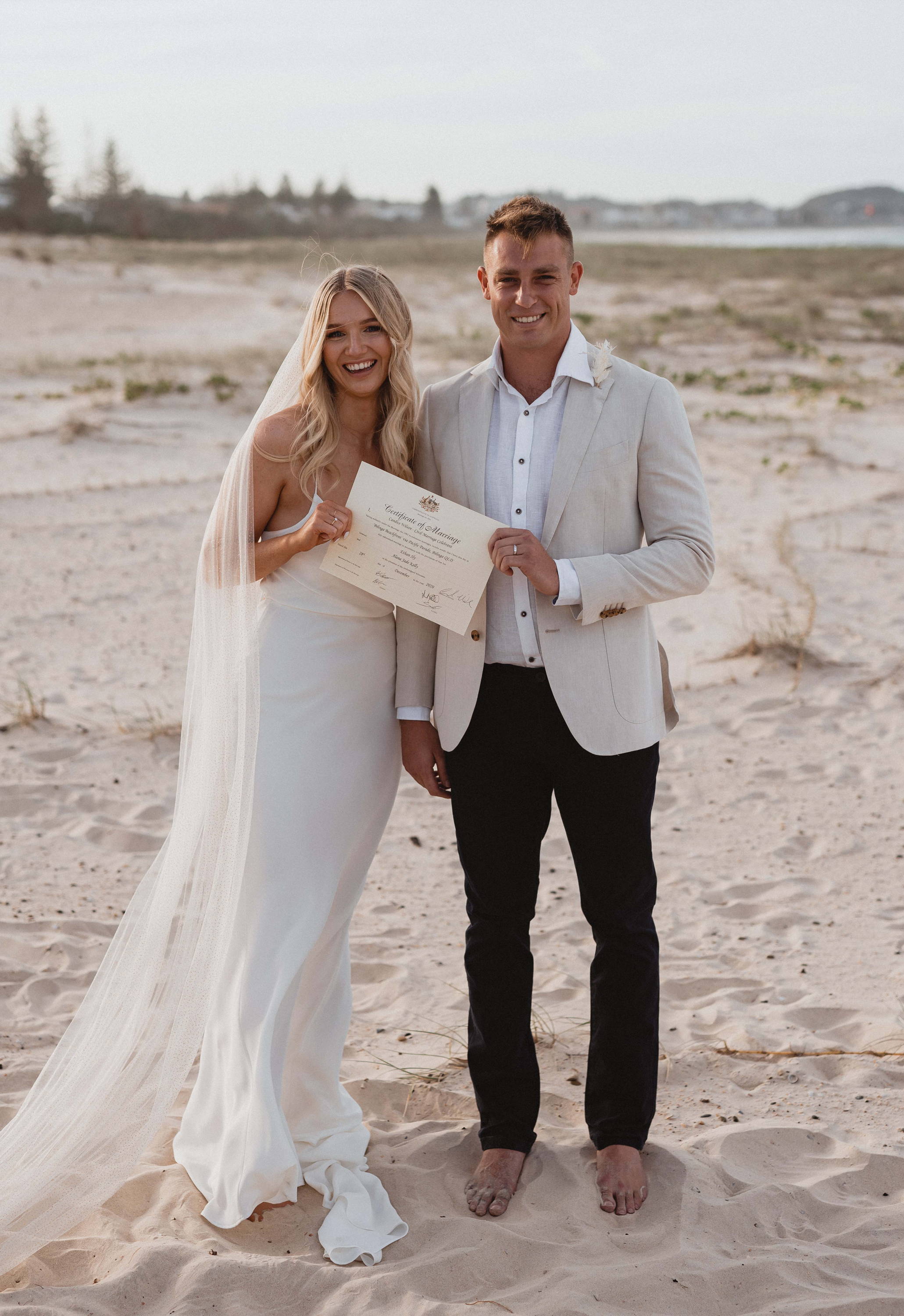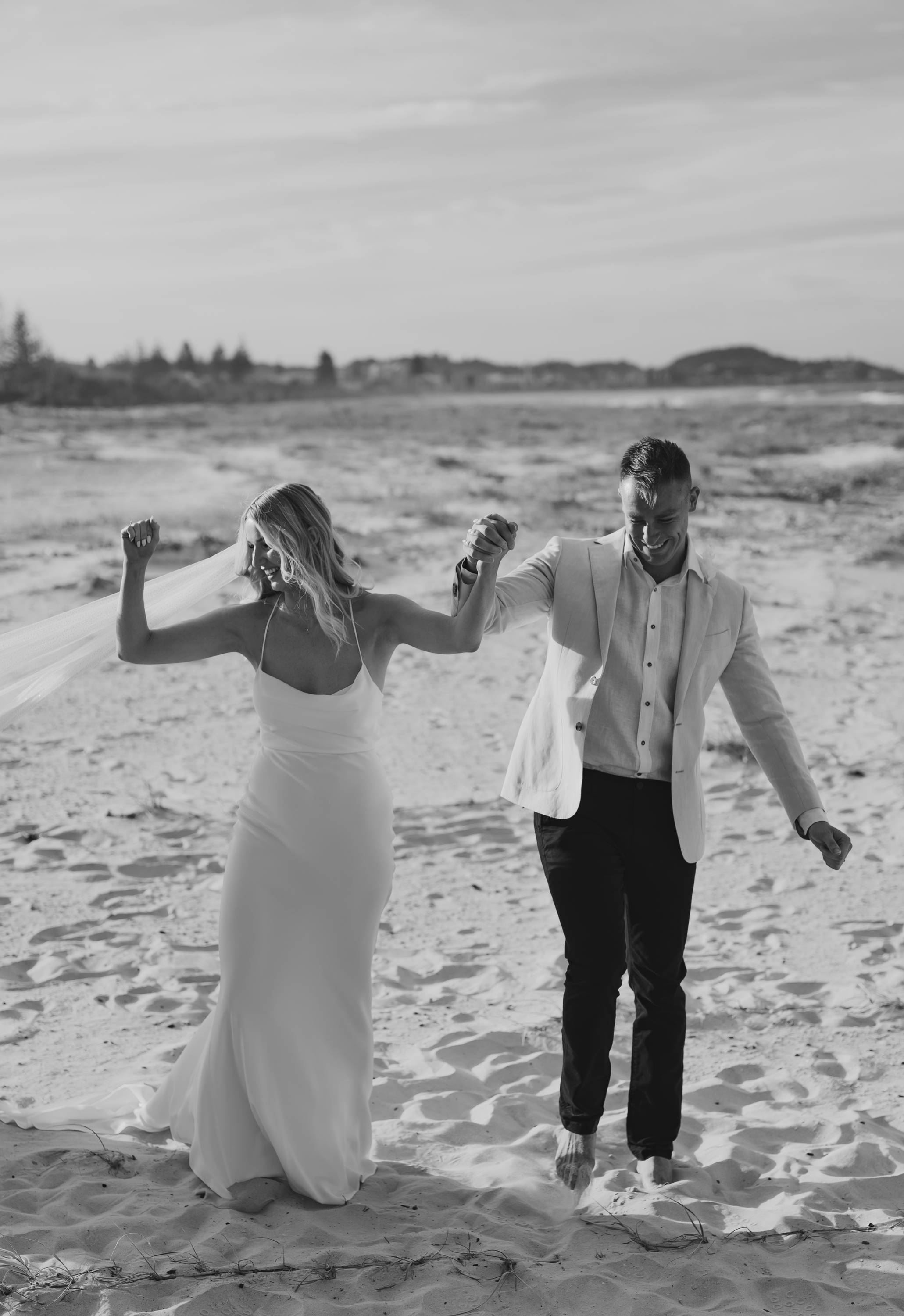 Tell us about your hair and makeup look and the accessories you chose...

I chose something natural, glowy and elegant. I wanted light makeup so you could see my freckles and enhance my natural features. My only accessories were my Veil and necklace my husband gave me before he left for the army. Simple and meaningful.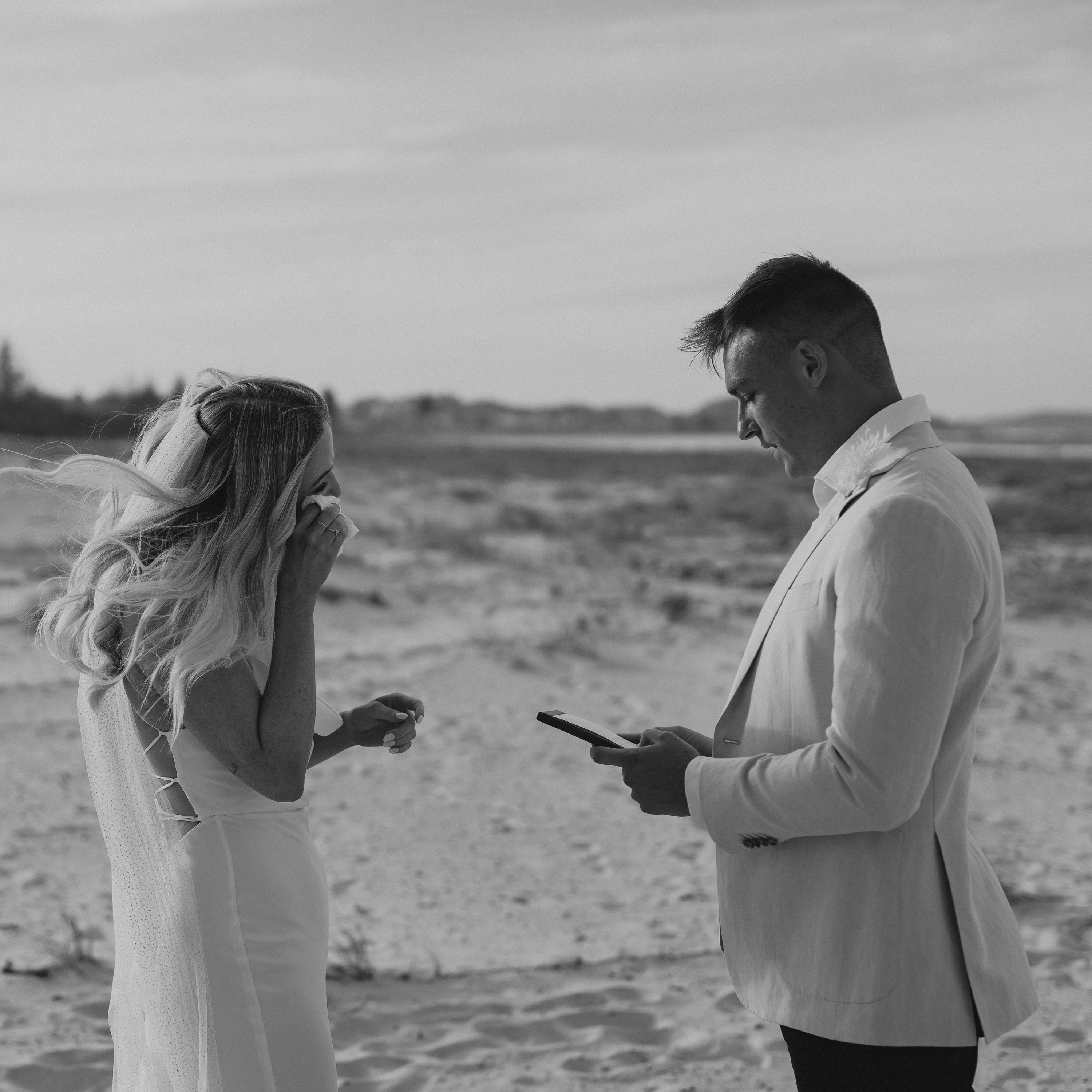 What made your day extra special?

After 6 months apart from my husband due to COVID – we were able to finish of the year of 2020 on a positive note with everyone close to us.
The funniest moment on the day was…
I couldn't say my vows… I've never choked up before, but I couldn't stop laughing!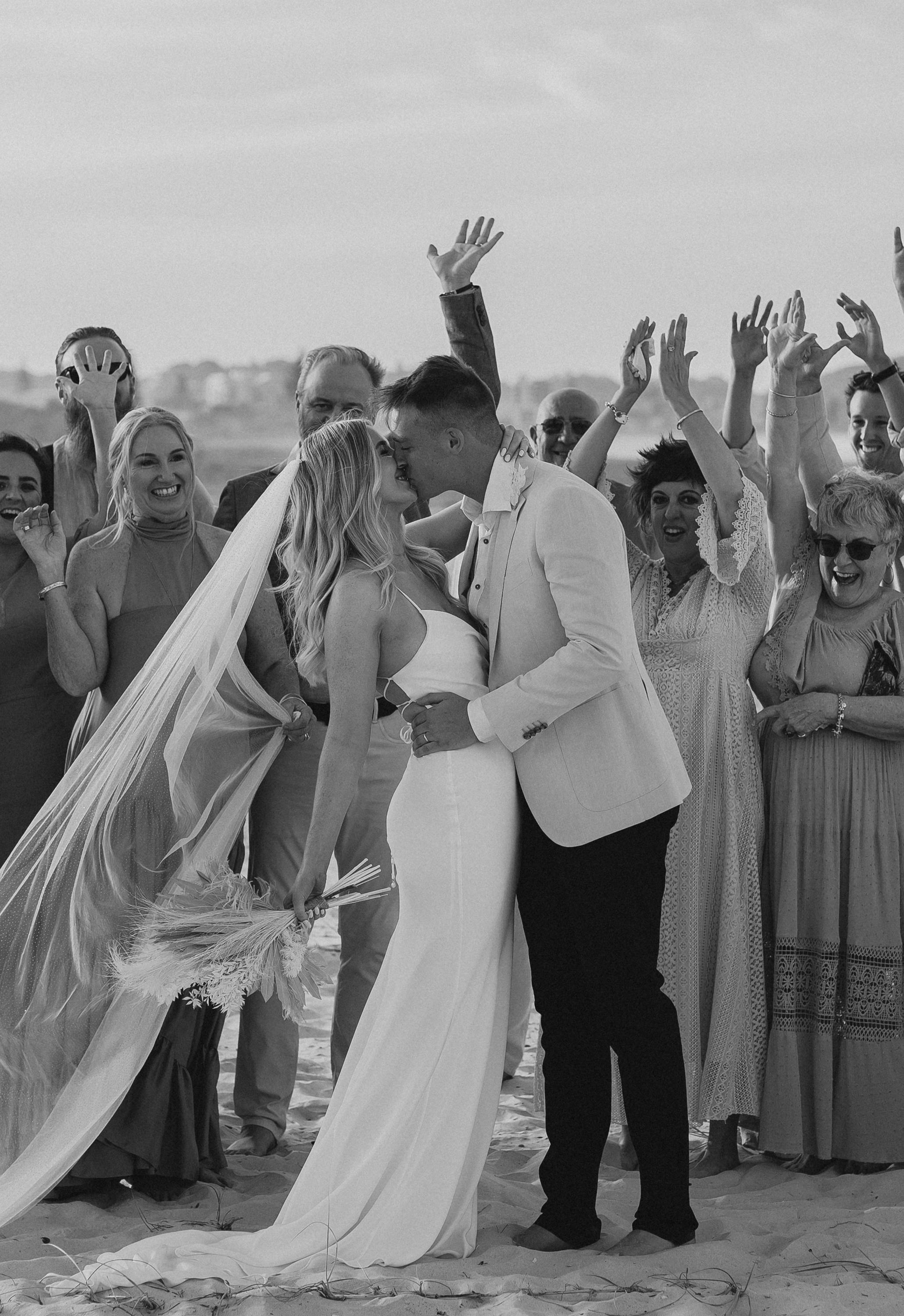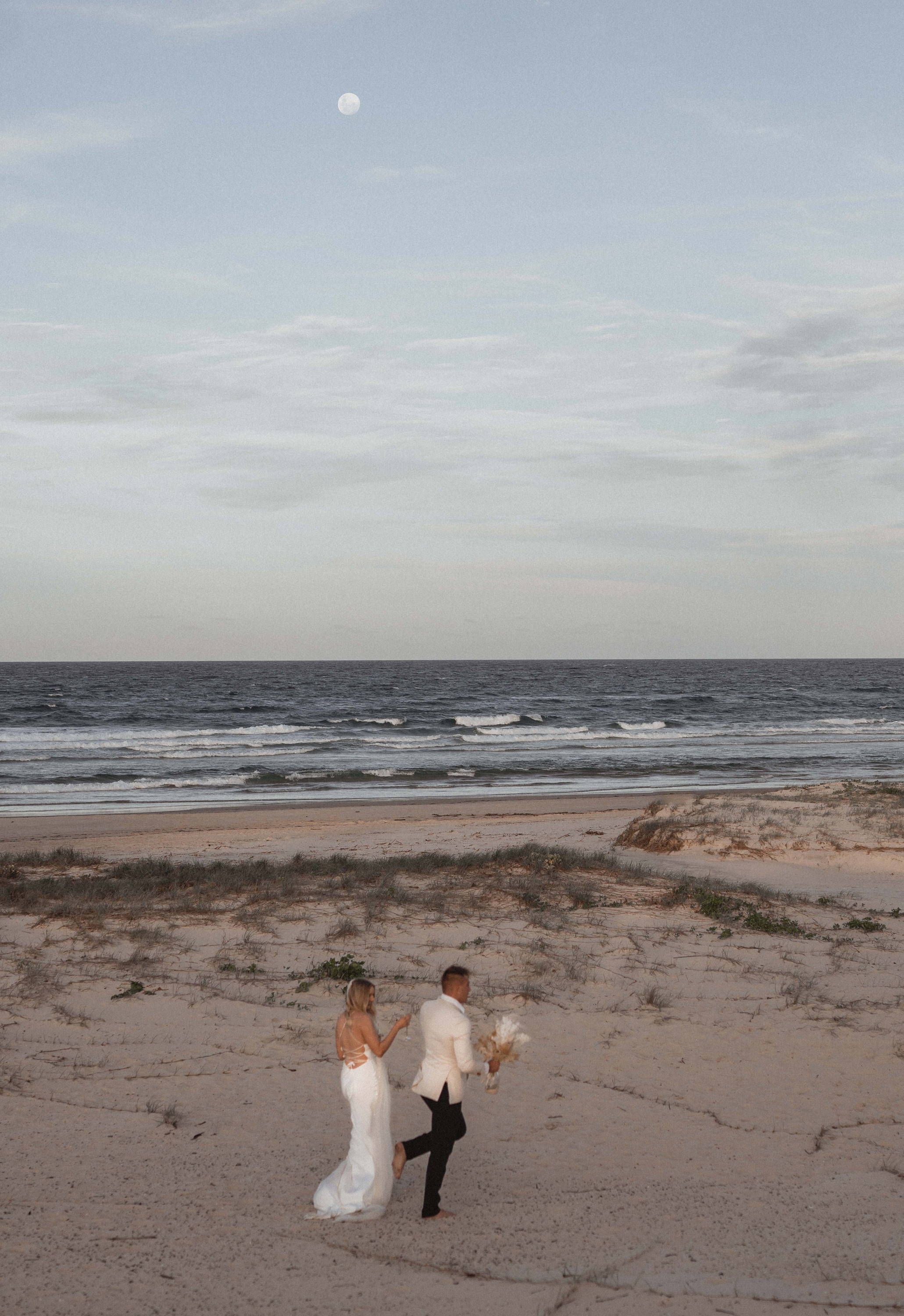 Where will you be honeymooning?

Due to COVID, we spent time at home with the family after getting married, but looking to go to Japan where we actually planned to elope on the slopes!
Any last advice of words of wisdom that you can share with future GRACE brides...
Always do you. Weddings bring opinions, and if you keep it simple, keep it about the two of you, about what you want, then your day will be perfect.