Garrett & Gabbie in the Clo Gown
Dressed beautiful in our Clo Crepe gown #GRACEBride Gabbie walked down the aisle of The Nightingale in Athens, Texas – getting hitched to new hubby, Garrett.​
What is a GRACE woman to you?
A timeless and elegant bride that's confident.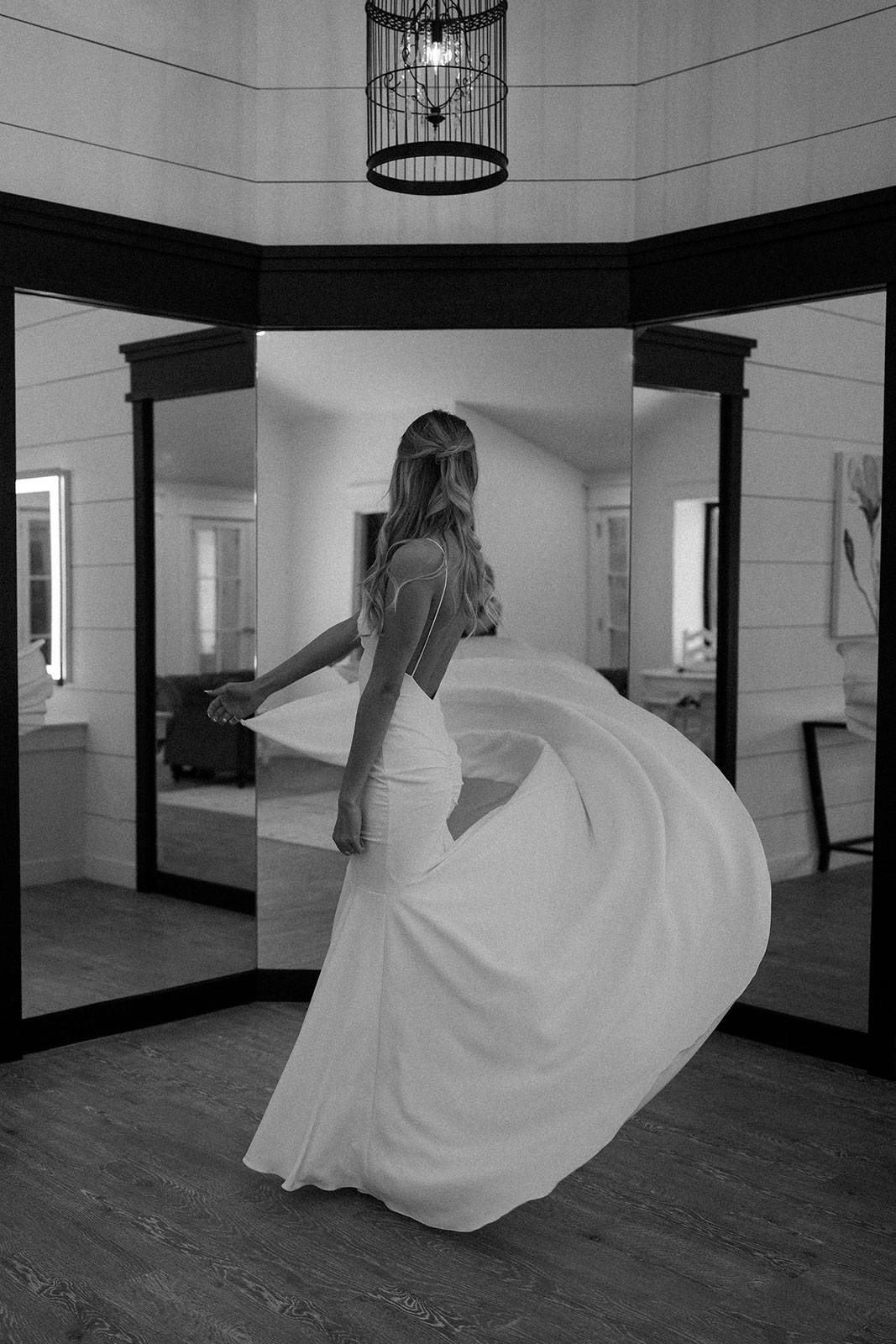 Which GRACE dress did you wear and how did you know it was 'The One'?
I chose Clo Crepe and knew it was my dress the second I put it on. I wanted a dress that was elegant, minimalist but also sexy. I couldn't have picked a better dress for me.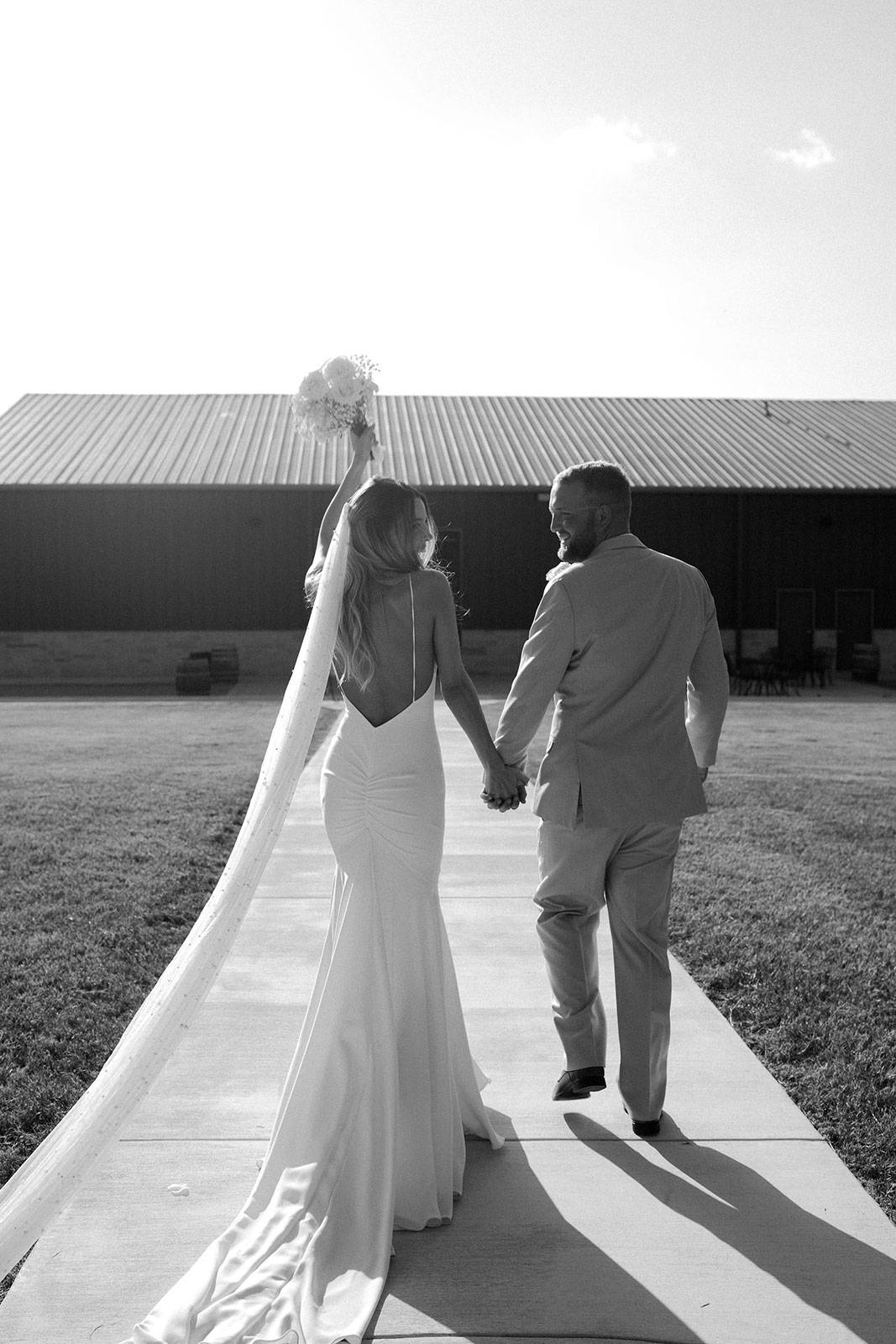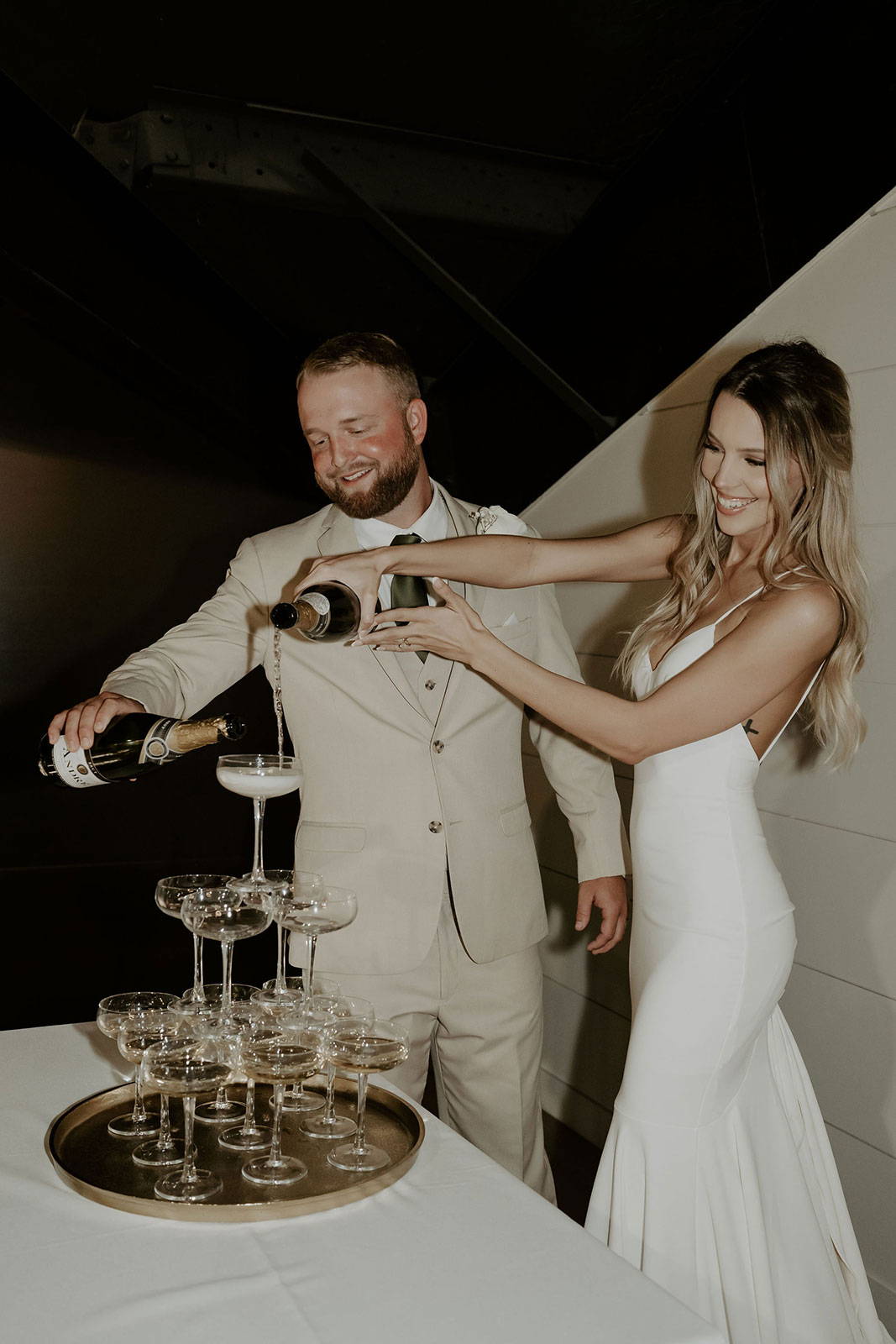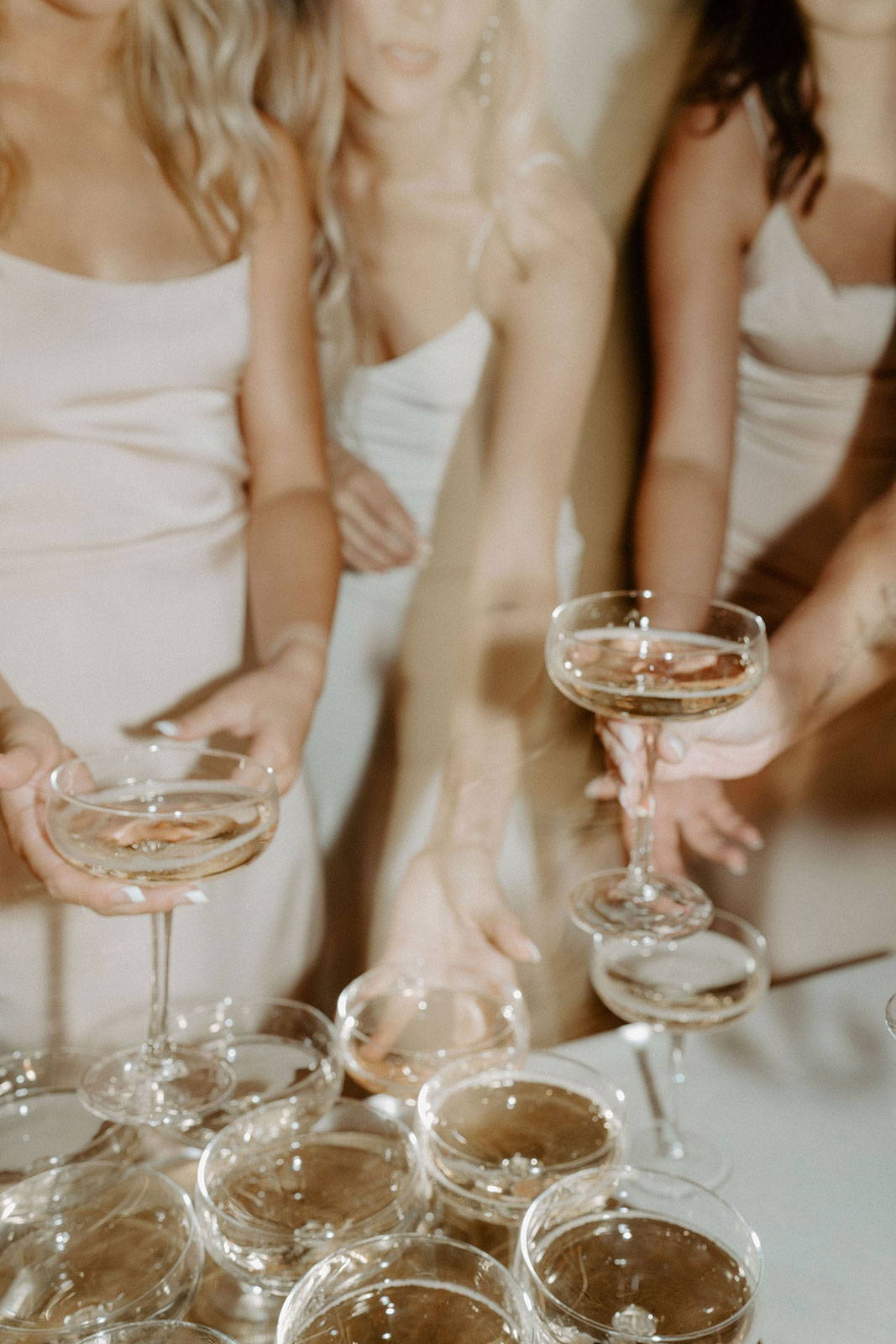 Tell us about your experience when you found your dress.
Did you buy your wedding dress online or visit one of our Showrooms?
I went to the GRACE showroom in Dallas, Texas. The experience was the best dress shopping I had. The showroom was beautiful and the staff was extremely nice.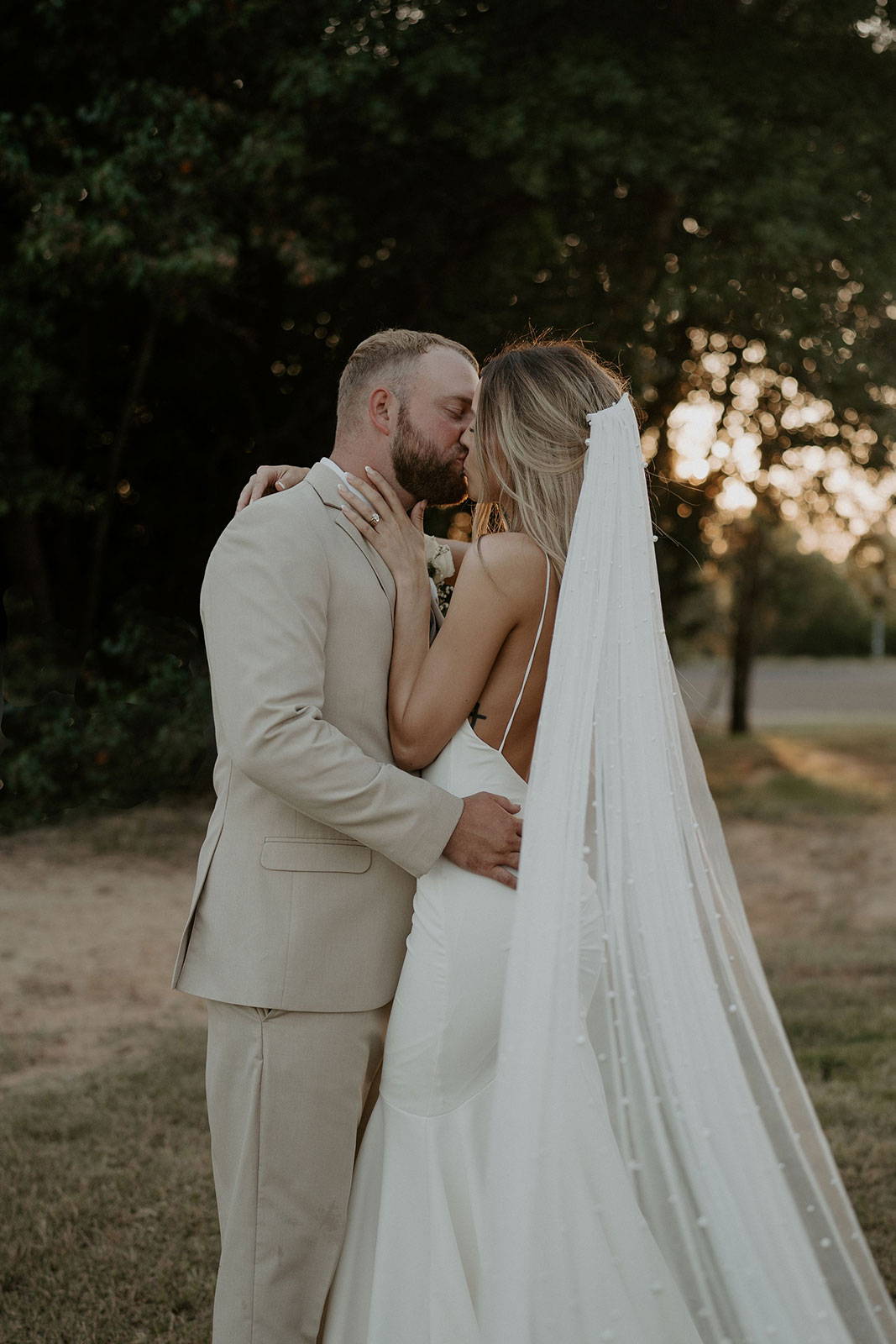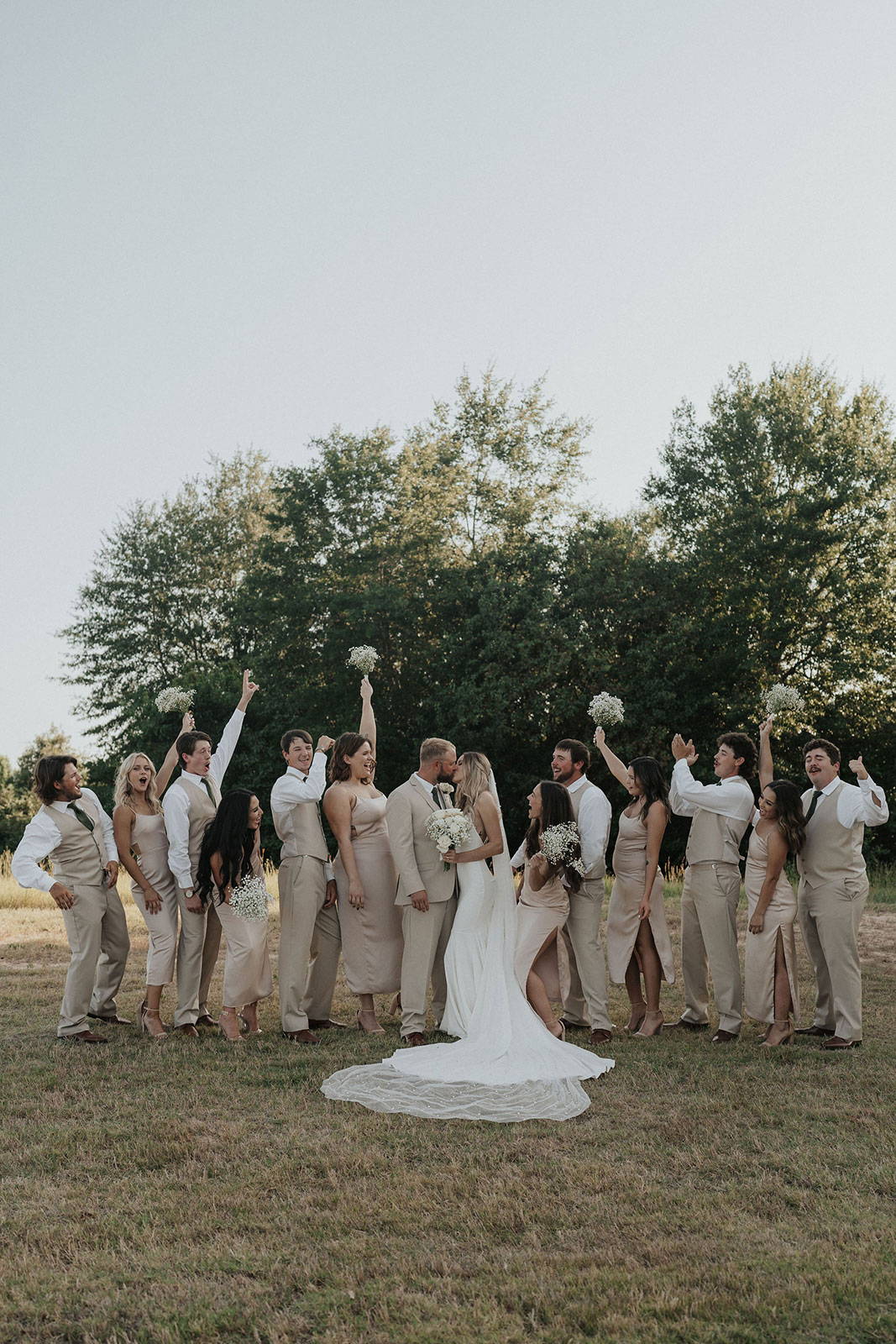 What was your first date?
We met for dinner in my hometown and ended up talking for 3 hours!
.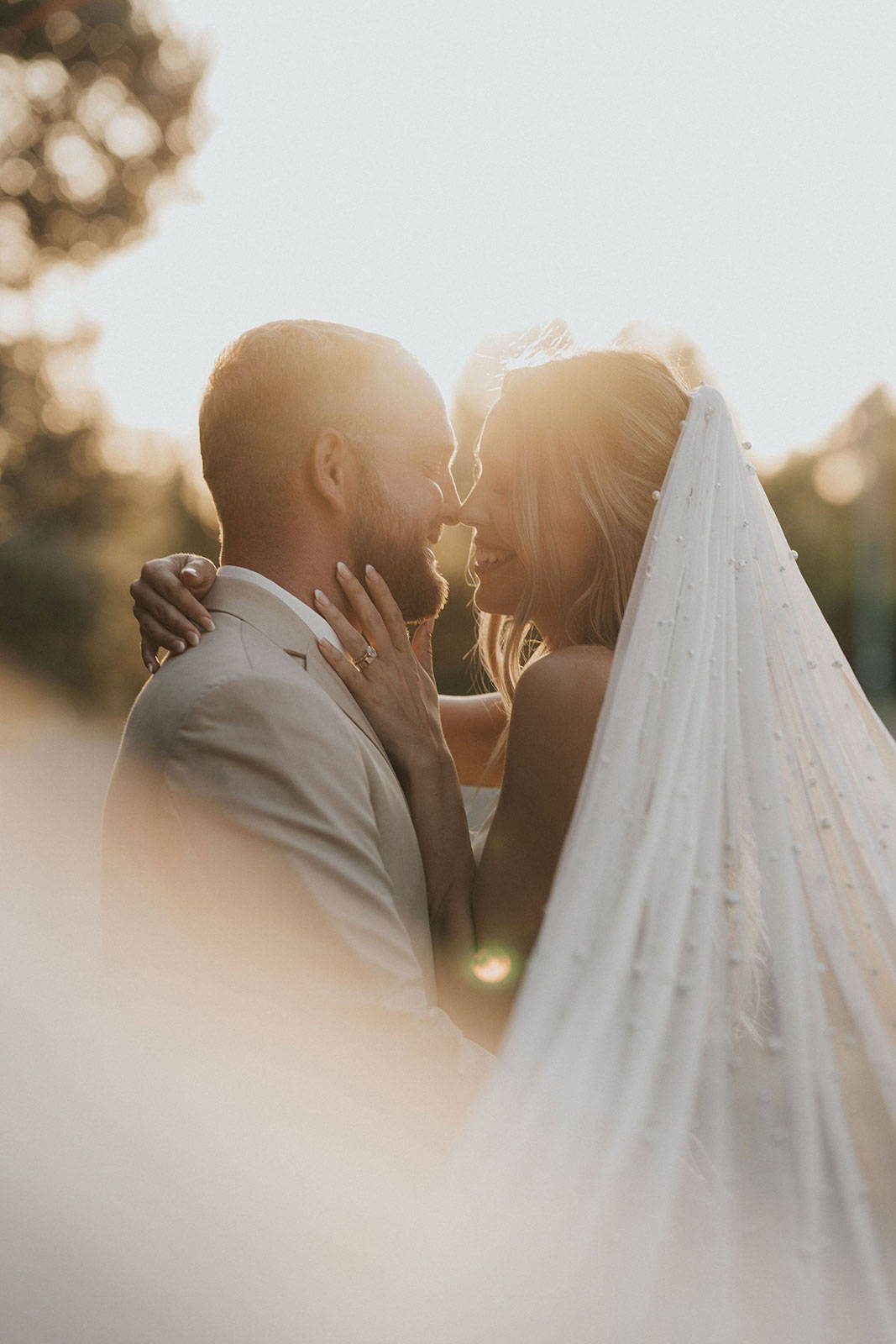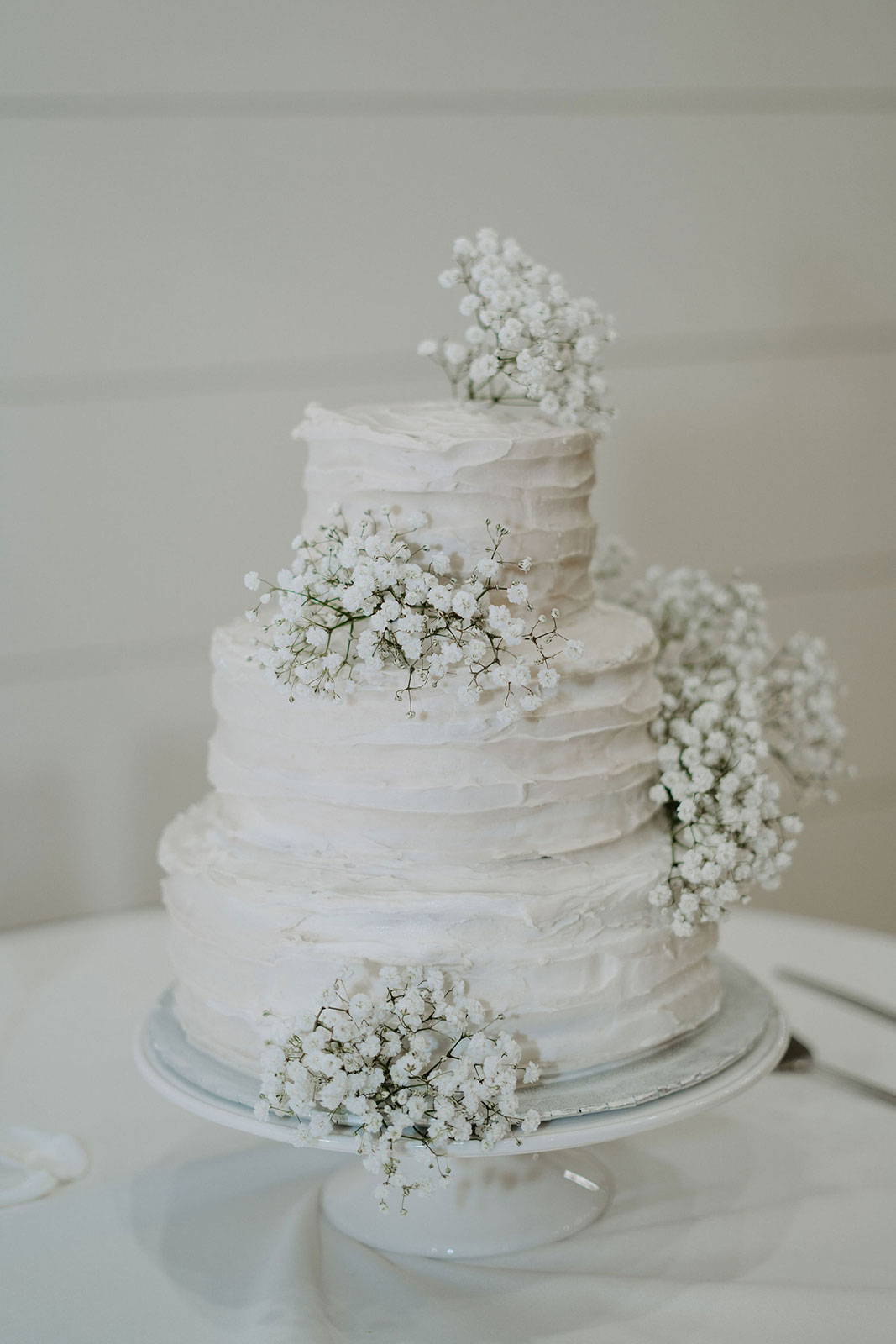 We decided to do our own floral to save some money and loved the way the floral turned out for the ceremony.
Where did you get married?
Tell us about the location & the style of your wedding.
We got married in a small Texas town called Athens. This was also the same town we had our first date in so it was special to us. Our wedding was minimalist and timeless with babies breath and white roses being our only floral and colors.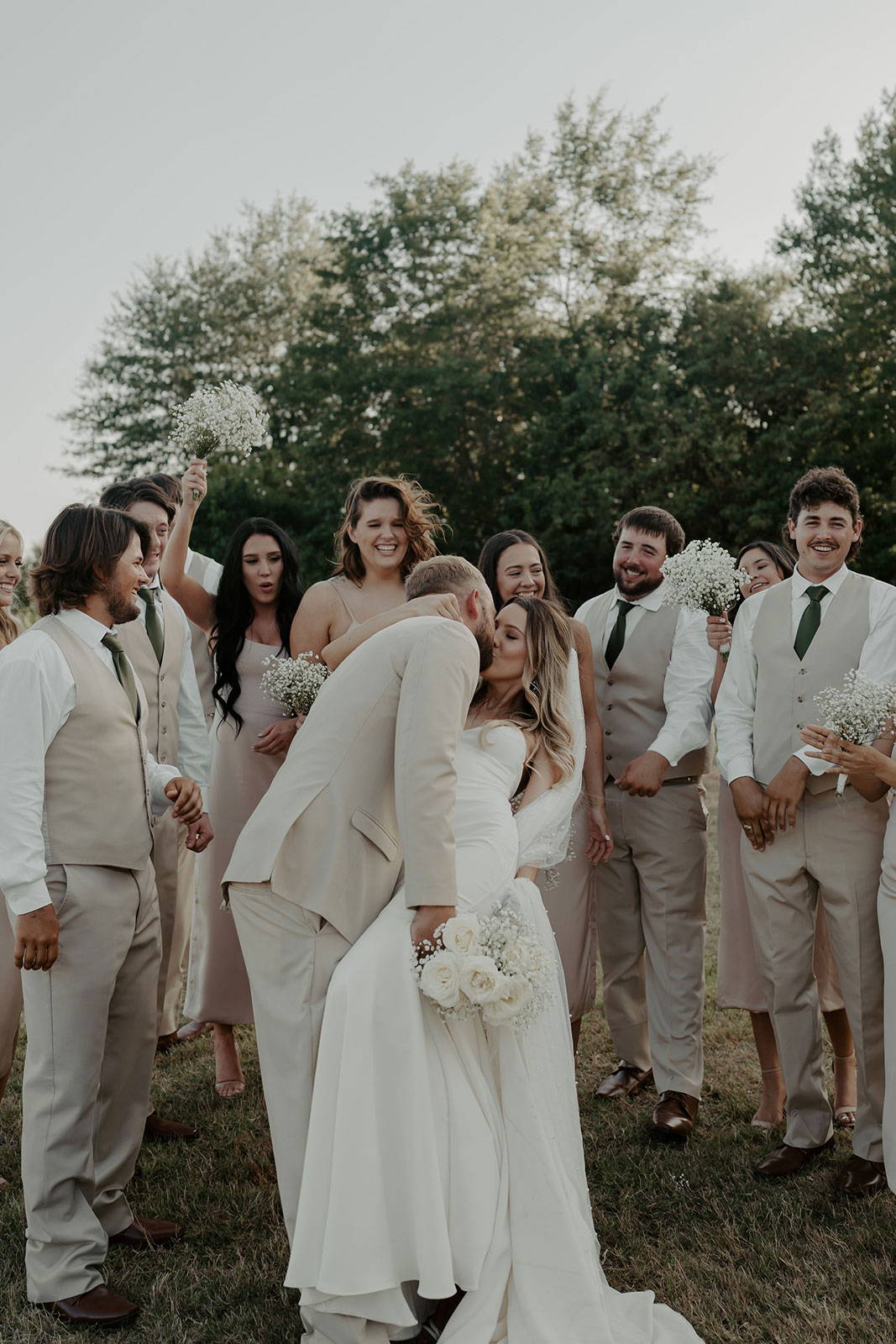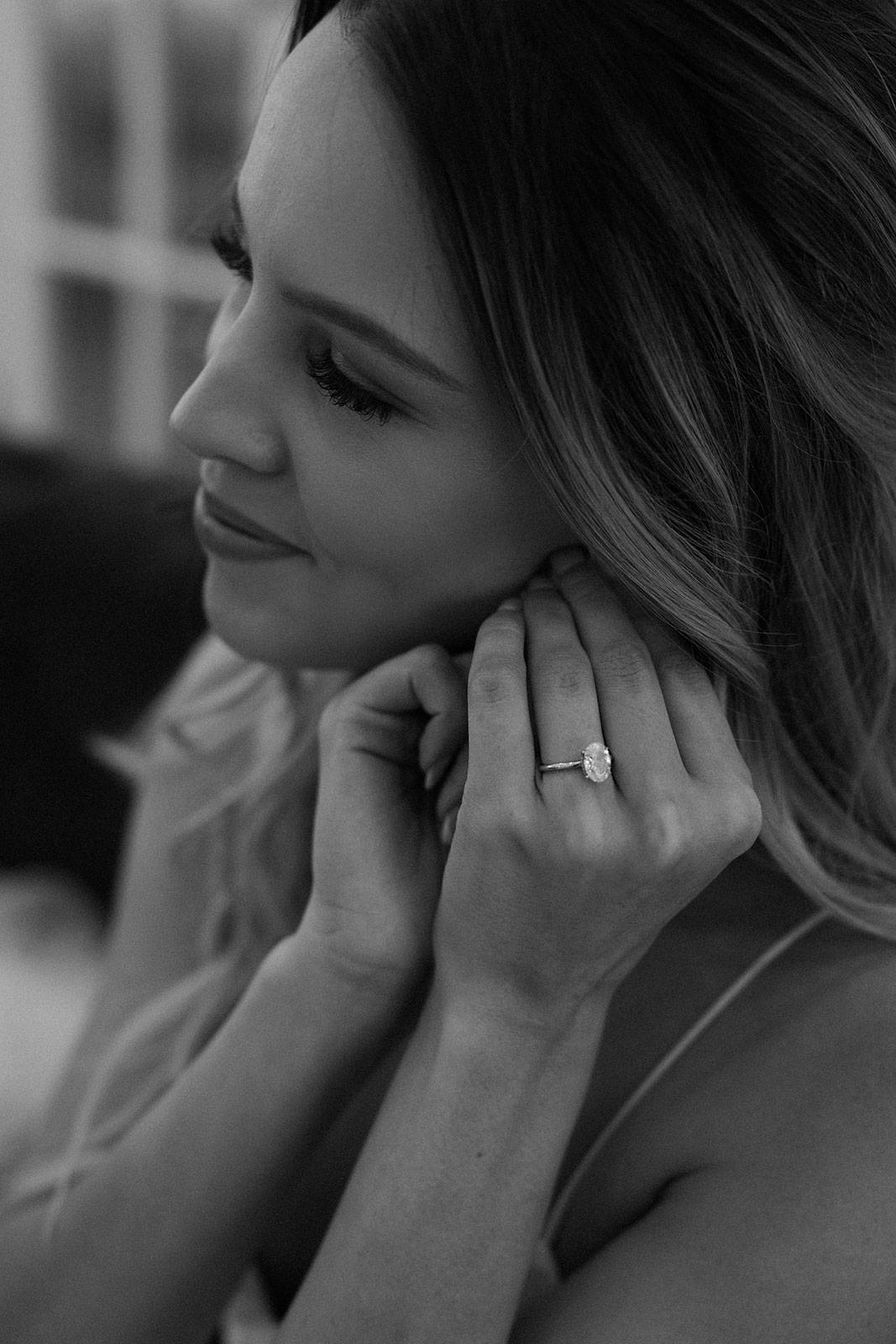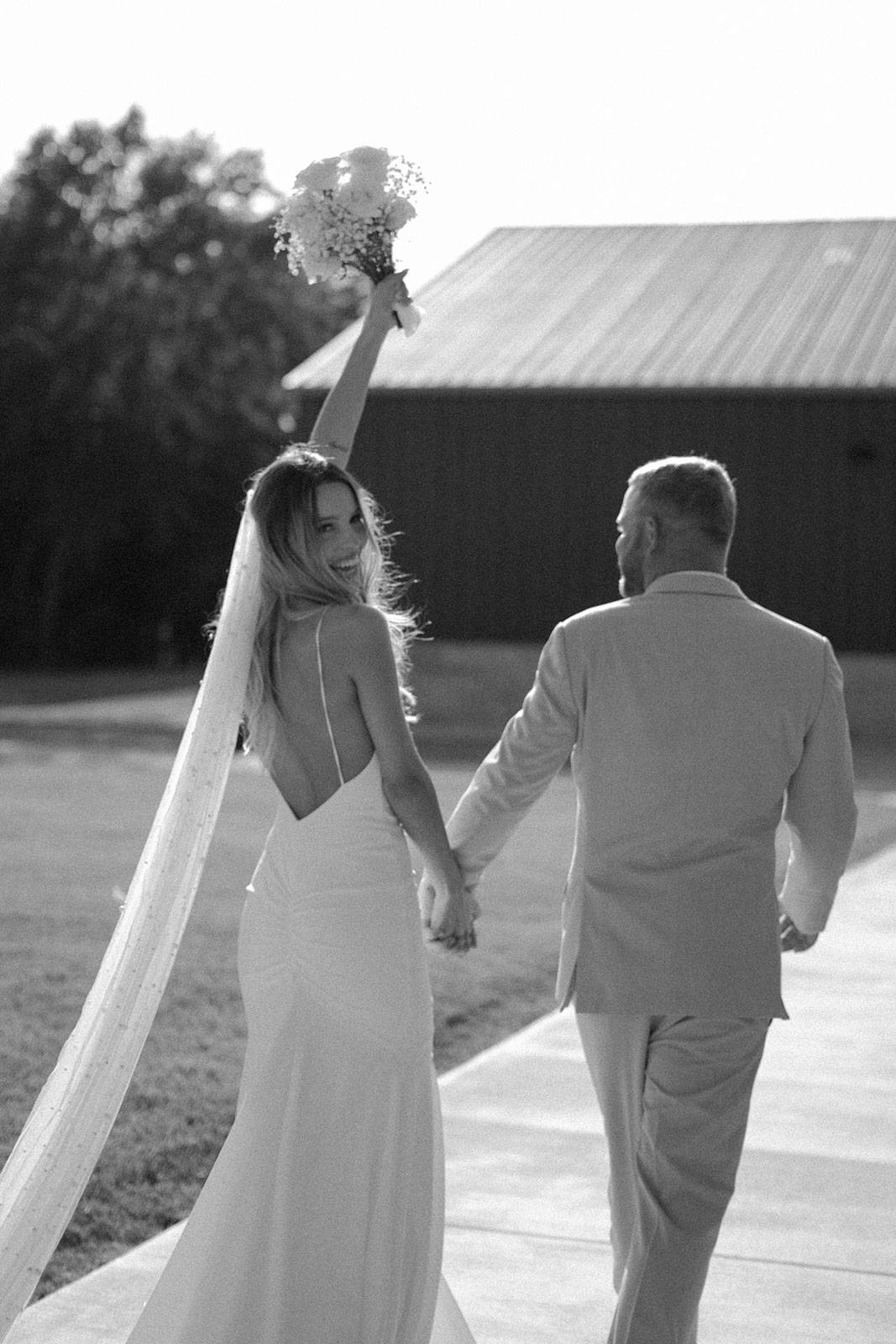 The funniest moment on the day was…
We had some moments that are funny now but not so funny in the moment. One being that I forgot my veil at home and realized it in the middle of having my makeup and hair done. I stopped everything and drove home with half of my hair curled to get my veil. Luckily, I only lived 20 minutes away.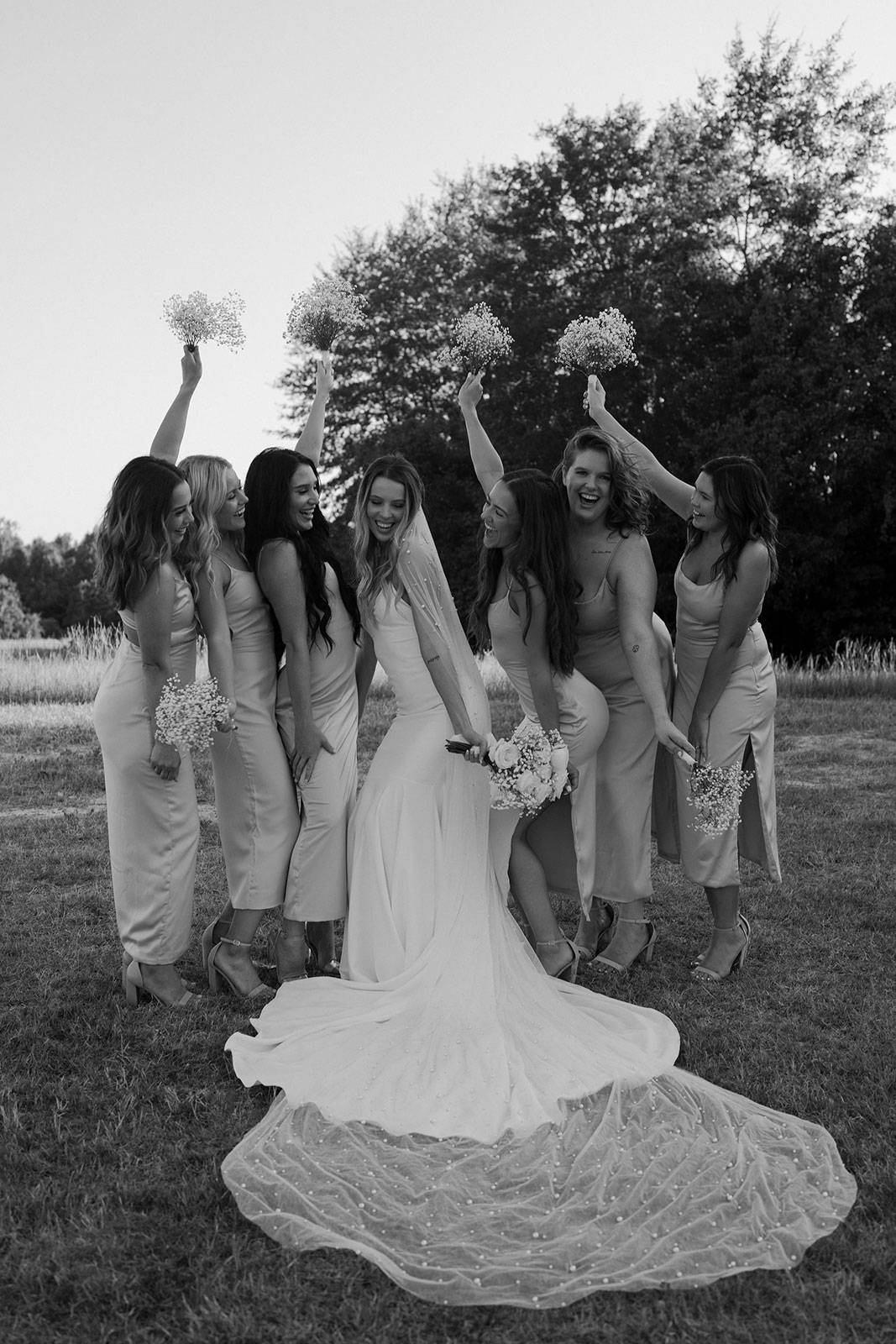 Any last advice or words of wisdom that you can share?
Cherish the engagement and wedding planning season. It's easy to stress over the little things but know it will all come together and you'll be standing at the altar with your spouse before you know it.



wedding planner: HANNAH TALLON