Jacob & Megan in the Clo Gown
Surrounded by the stunning hills of the Hinterland and Megan & Jacob's nearest and dearest – this Gold Coast wedding was truly a special day celebrating love. #GRACEBride Megan wears our CLO gown and FLEUR veil and we just can't get enough.​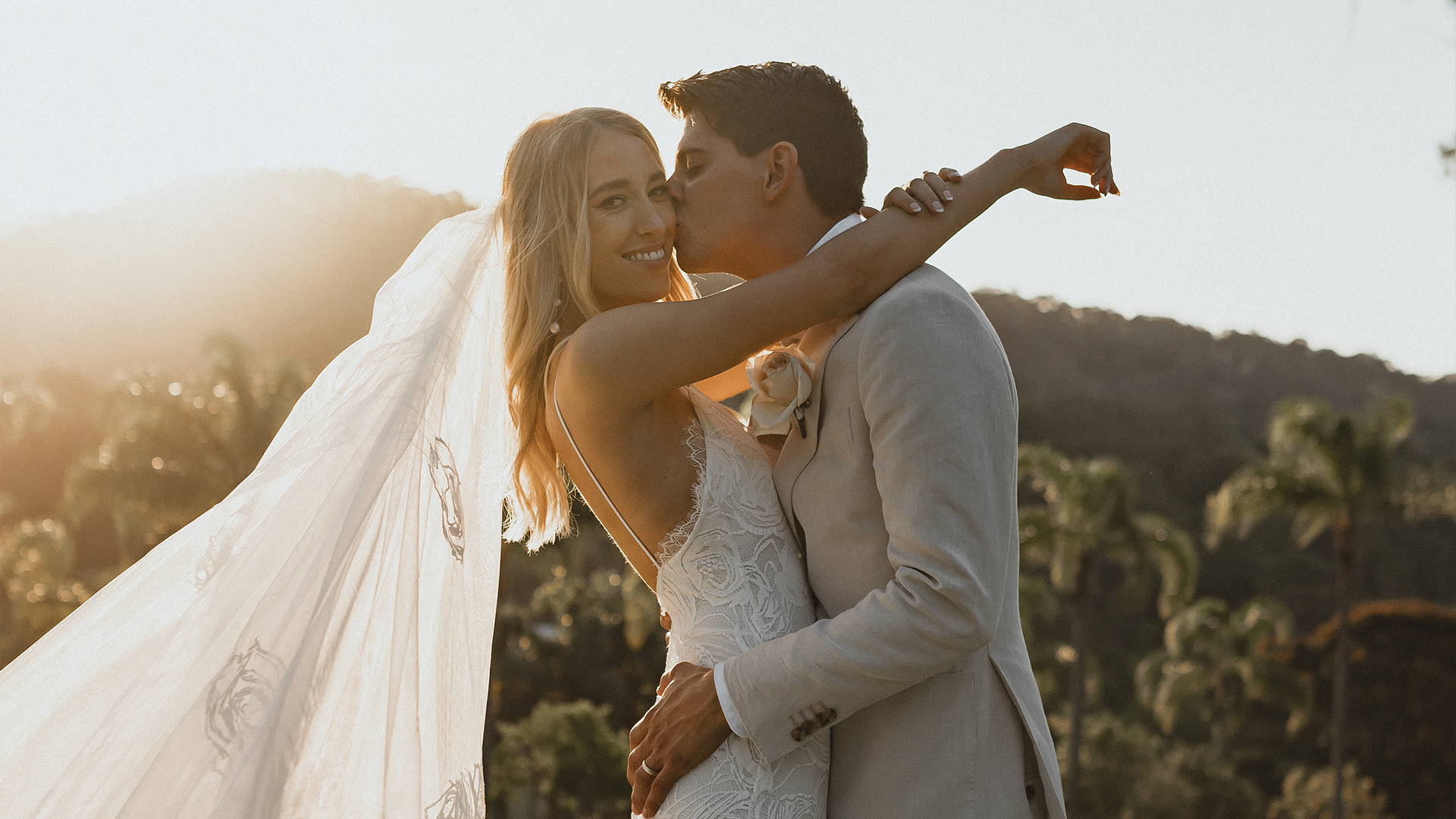 What is a Grace Woman to you?
A GRACE woman to me is grace itself. She is effortlessly beautiful with a quiet and poised strength. She knows what she wants and she chases it wholeheartedly.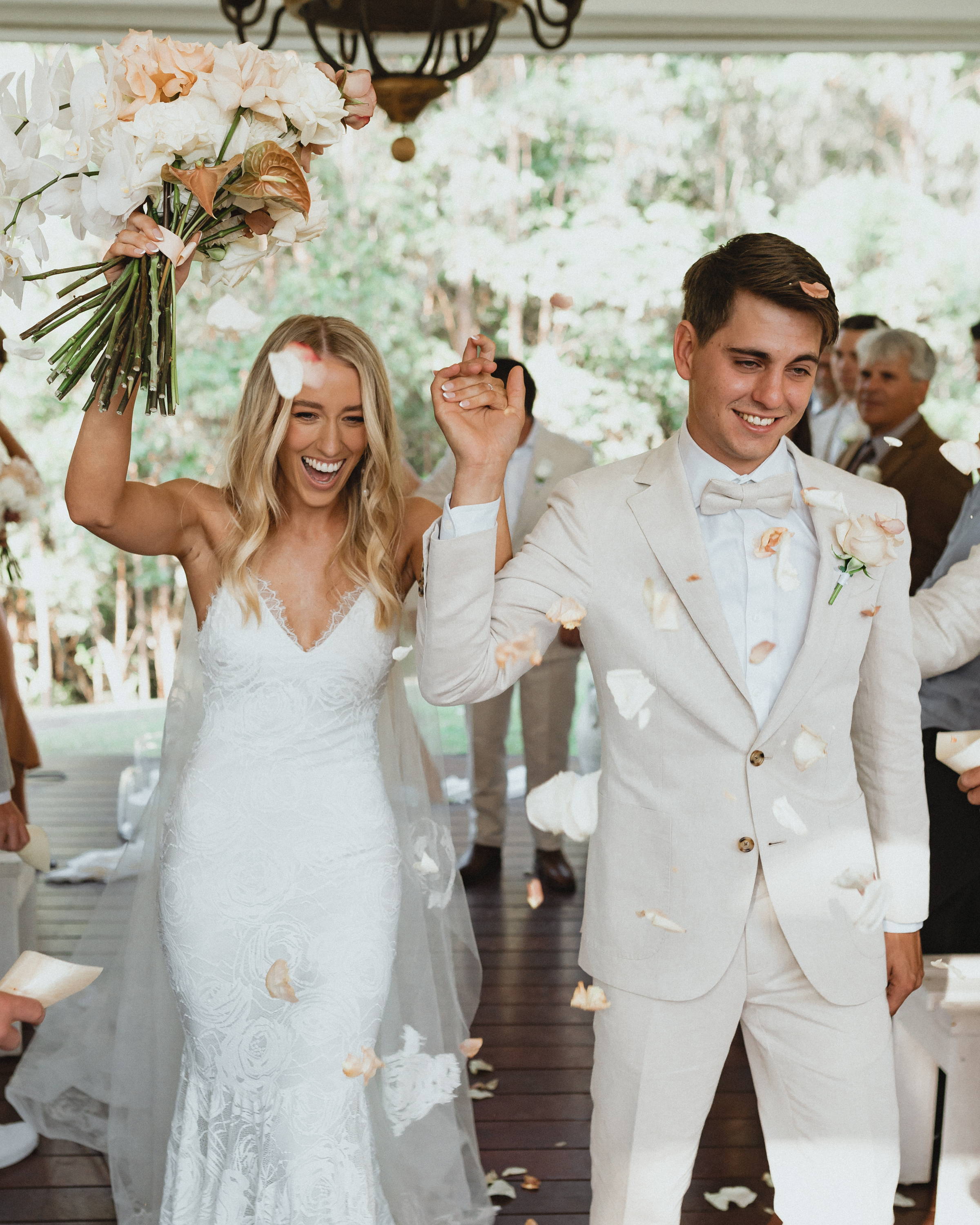 Which Grace dress did you choose and how did you know it was 'The One'?
I chose the Clo dress paired with the Fleur veil. My pinterest boards had been covered with the GRACE Rosa gown from the year I met, my now, husband! When I tried on the Clo, it felt like someone had created the gown with me in mind. It was absolutely everything I could have dreamt of and so much more! 
---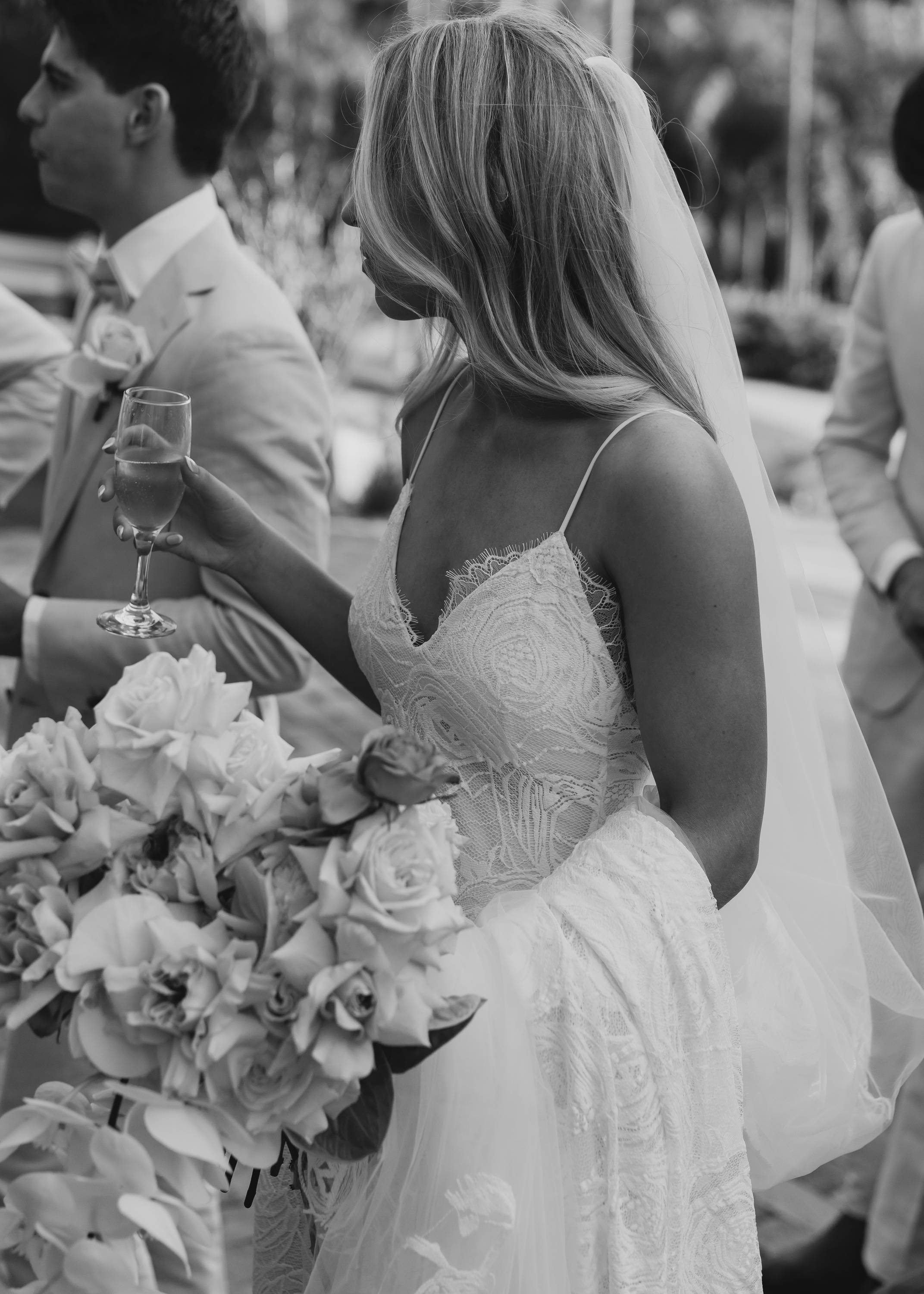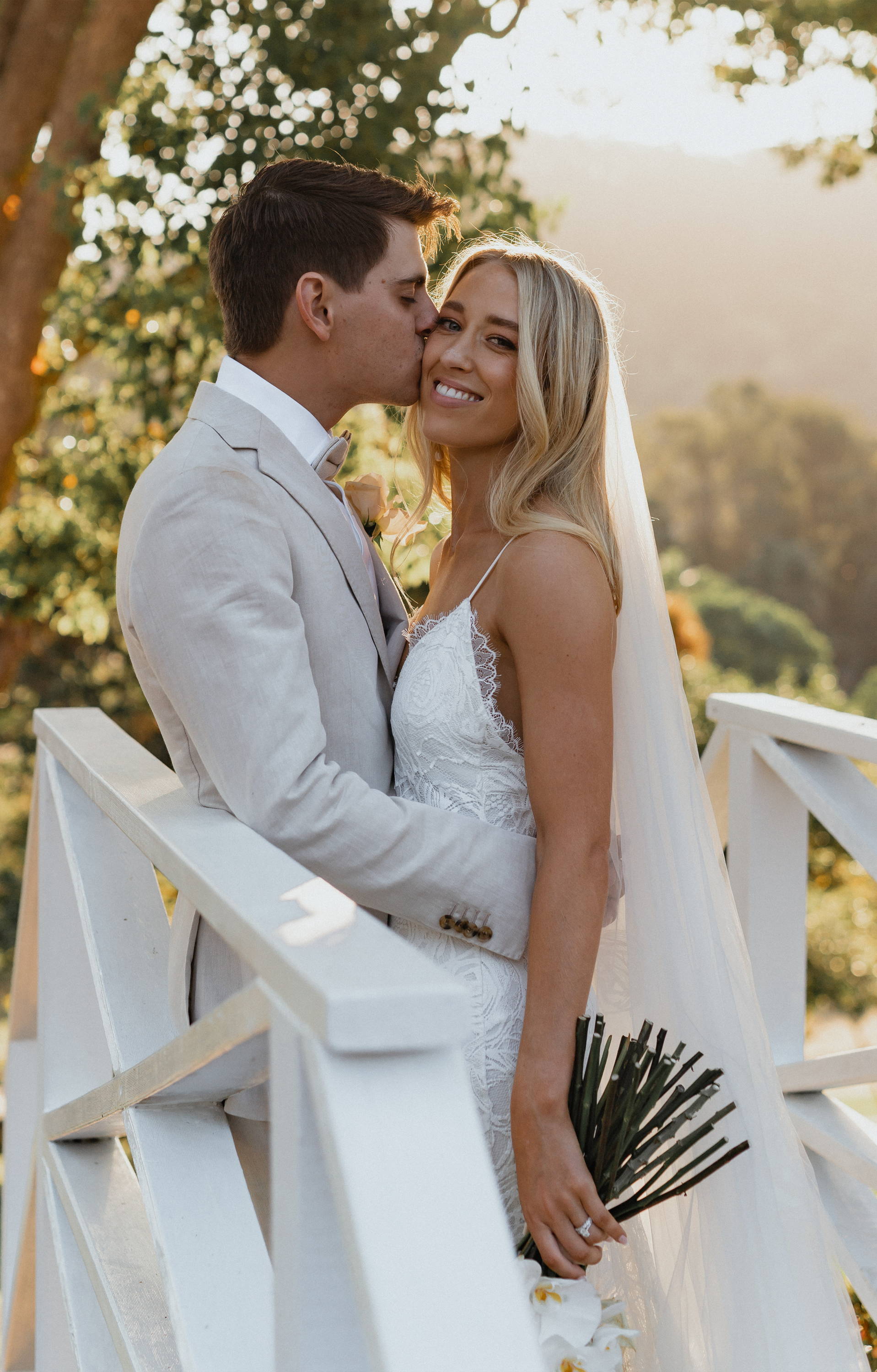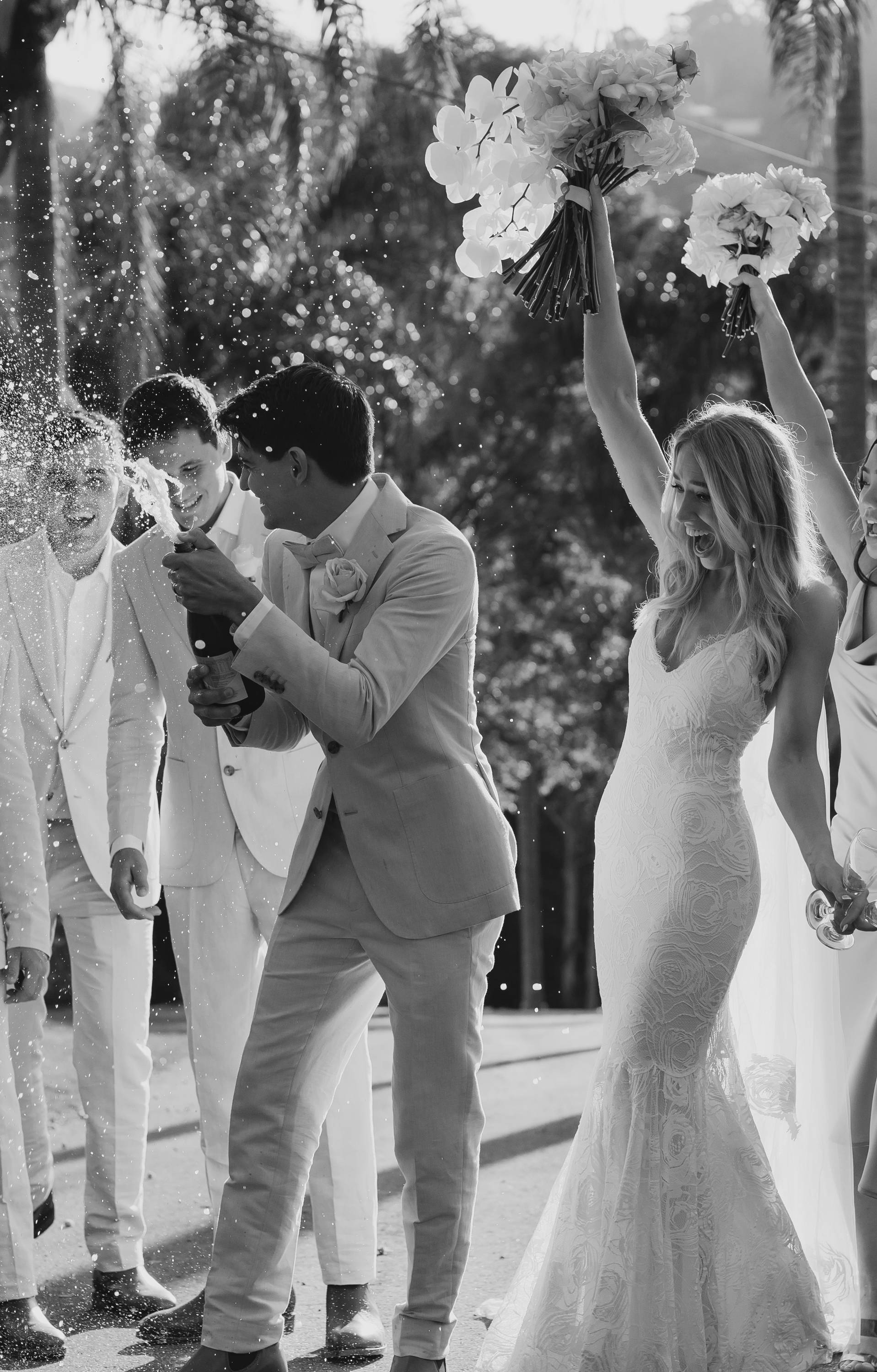 Tell us about your experience when you found your dress, did you buy your wedding dress online or in one of our showrooms?
I had the pleasure of visiting the Burleigh Heads showroom. It was my first time trying on wedding dresses, but as soon as I tried on my first gown, I knew that I was not going to have to look any further. The lovely ladies in the showroom were so spectacular, helpful and so accommodating!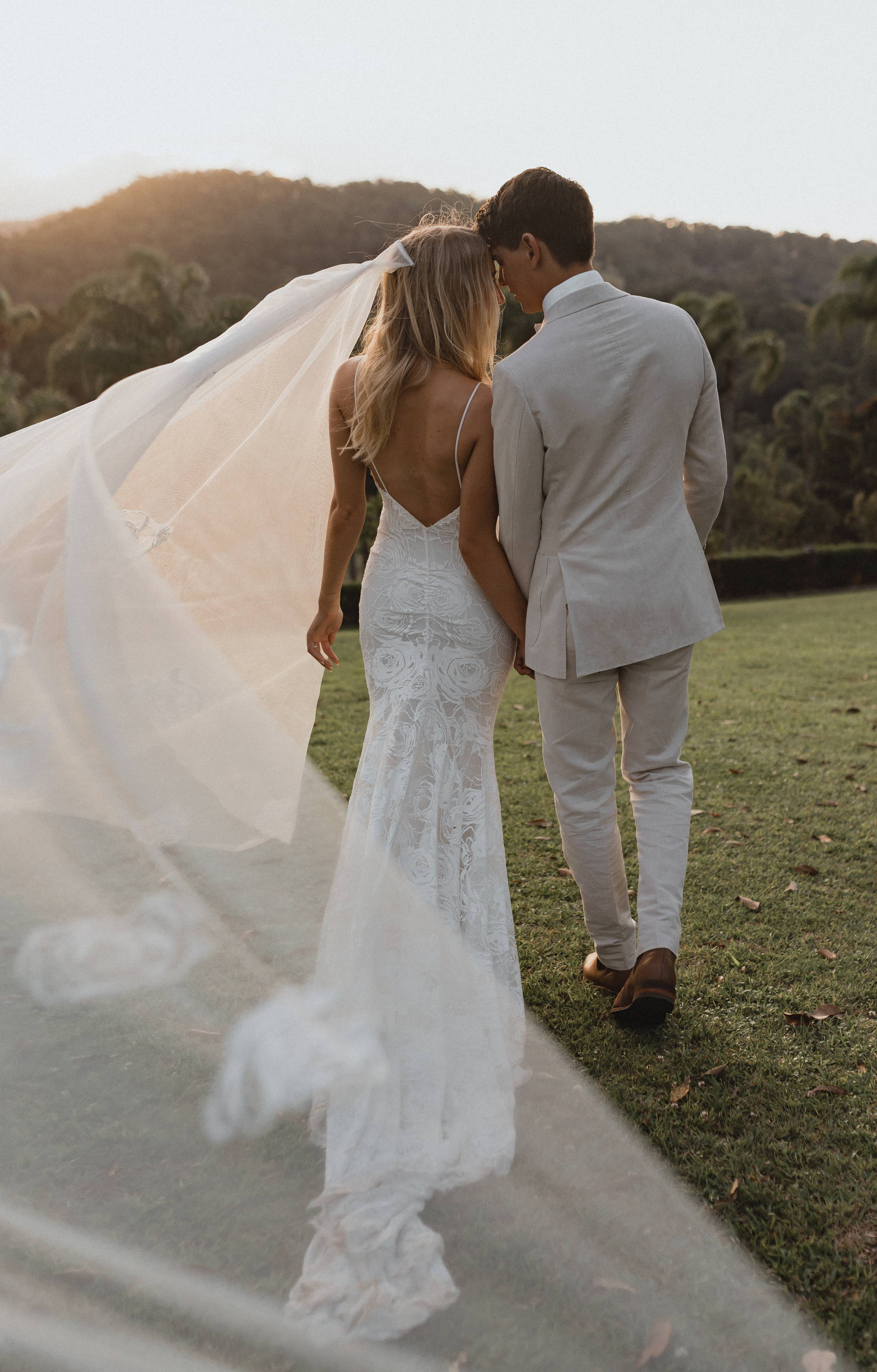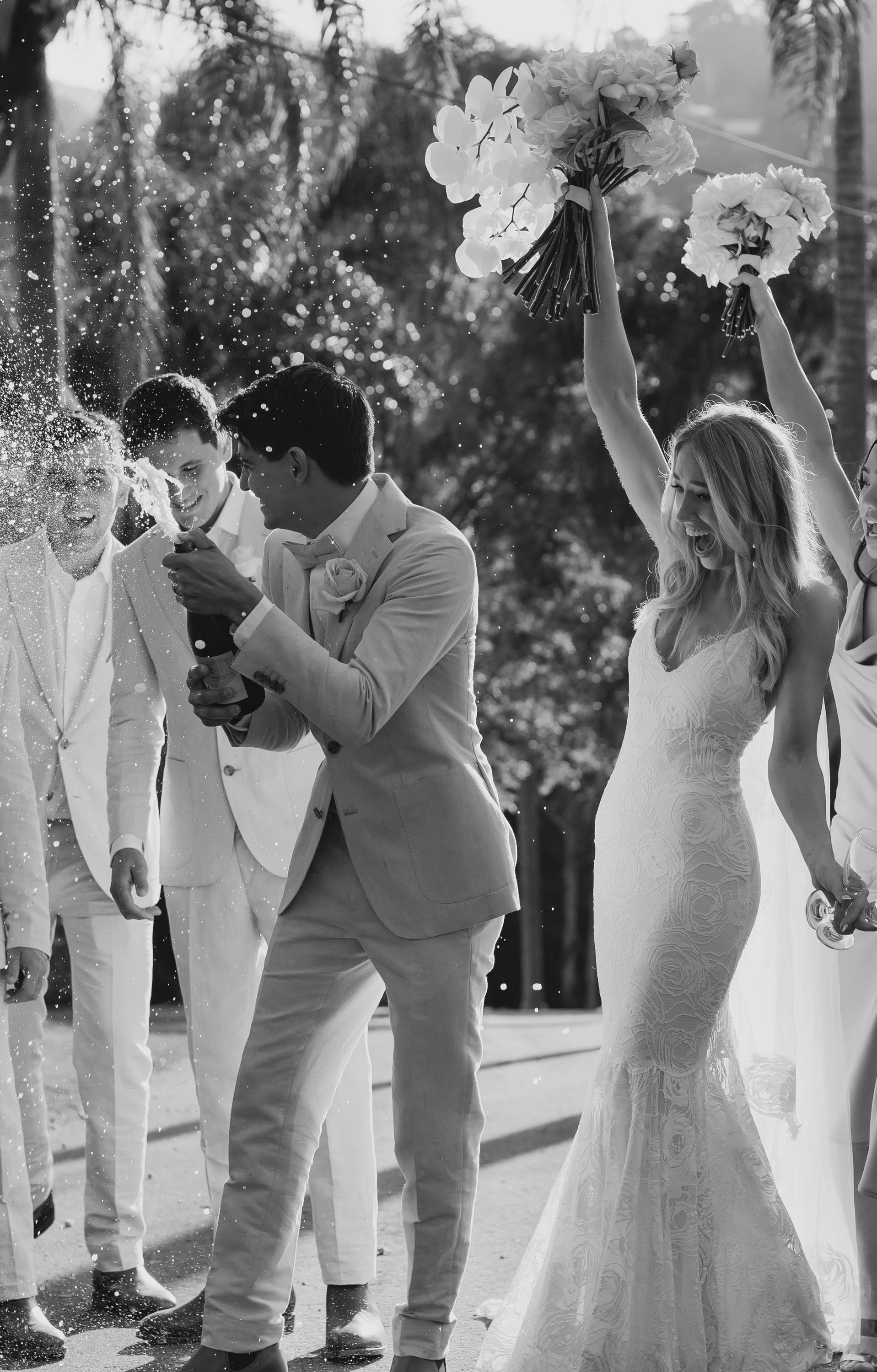 How did you feel in your dress on the day?

I felt so confident and so comfortable on my wedding day! Clo was the perfect gown and made me feel so beautiful.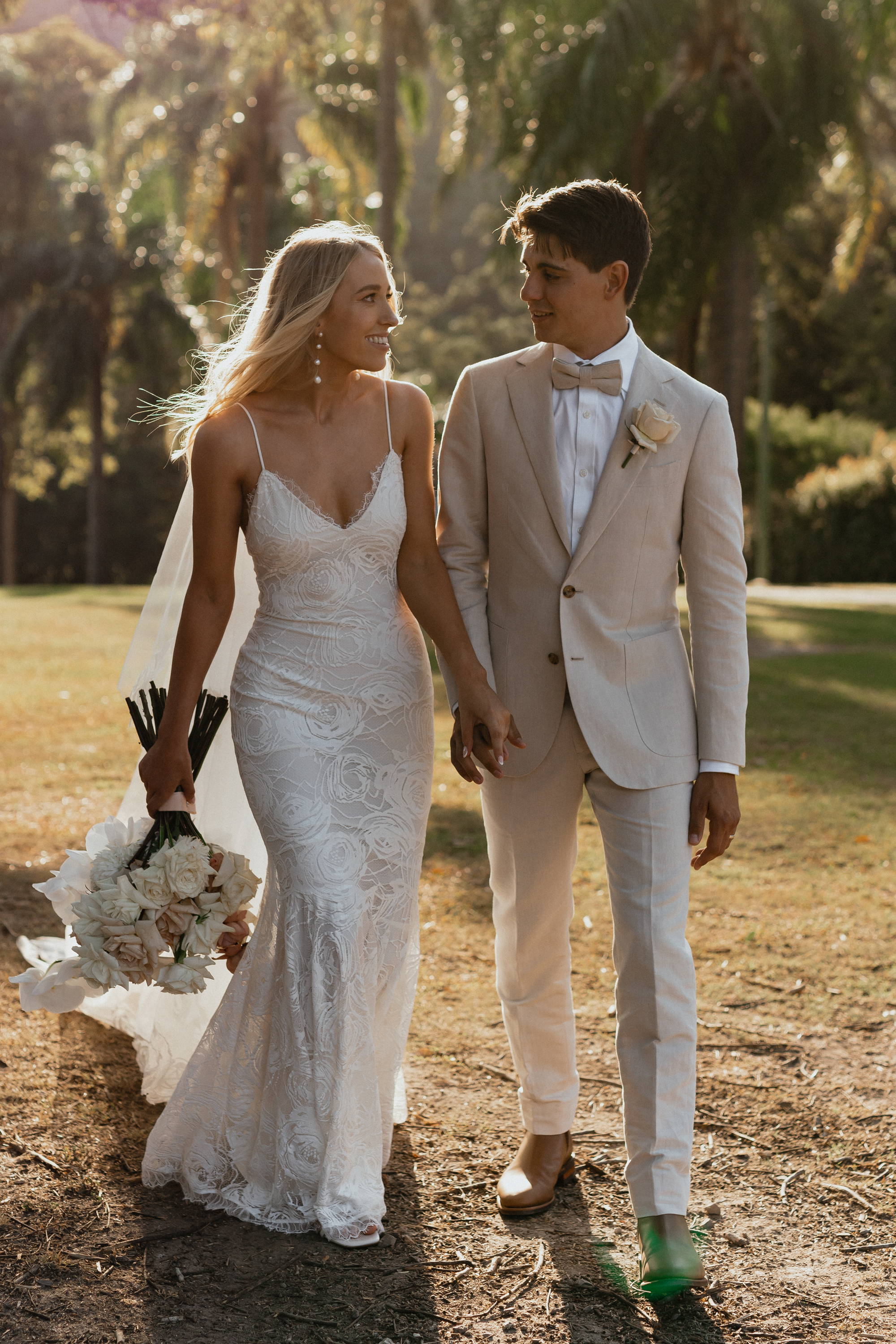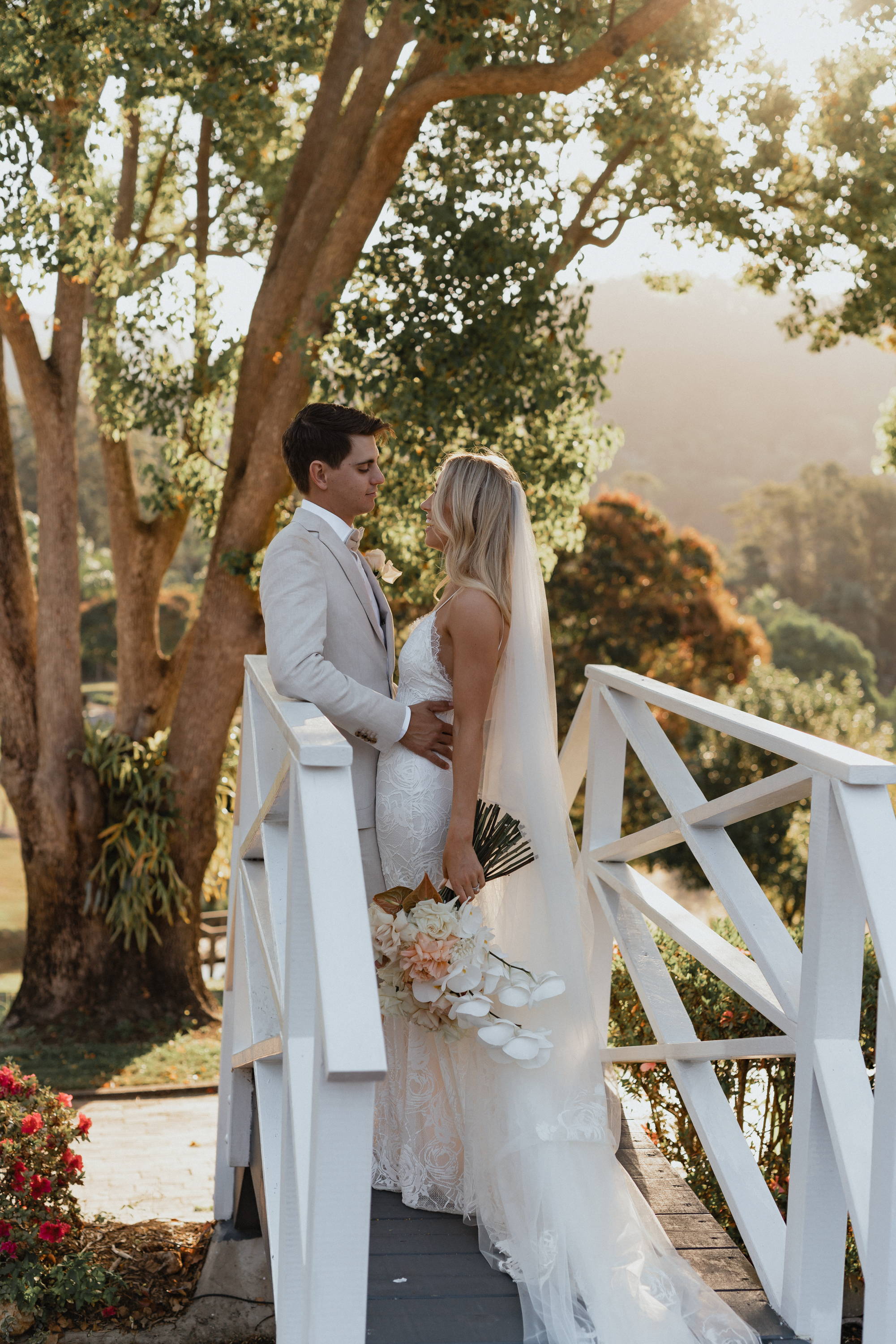 Where did you get married? Tell us about the location & the style of your wedding day.
We got married on a lovely little property on the Gold Coast. It actually used to be a cattle farm, which was perfect, as my husband's family own a cattle farm. The property is so beautiful, surrounded by the stunning hills of the Gold Coast hinterland.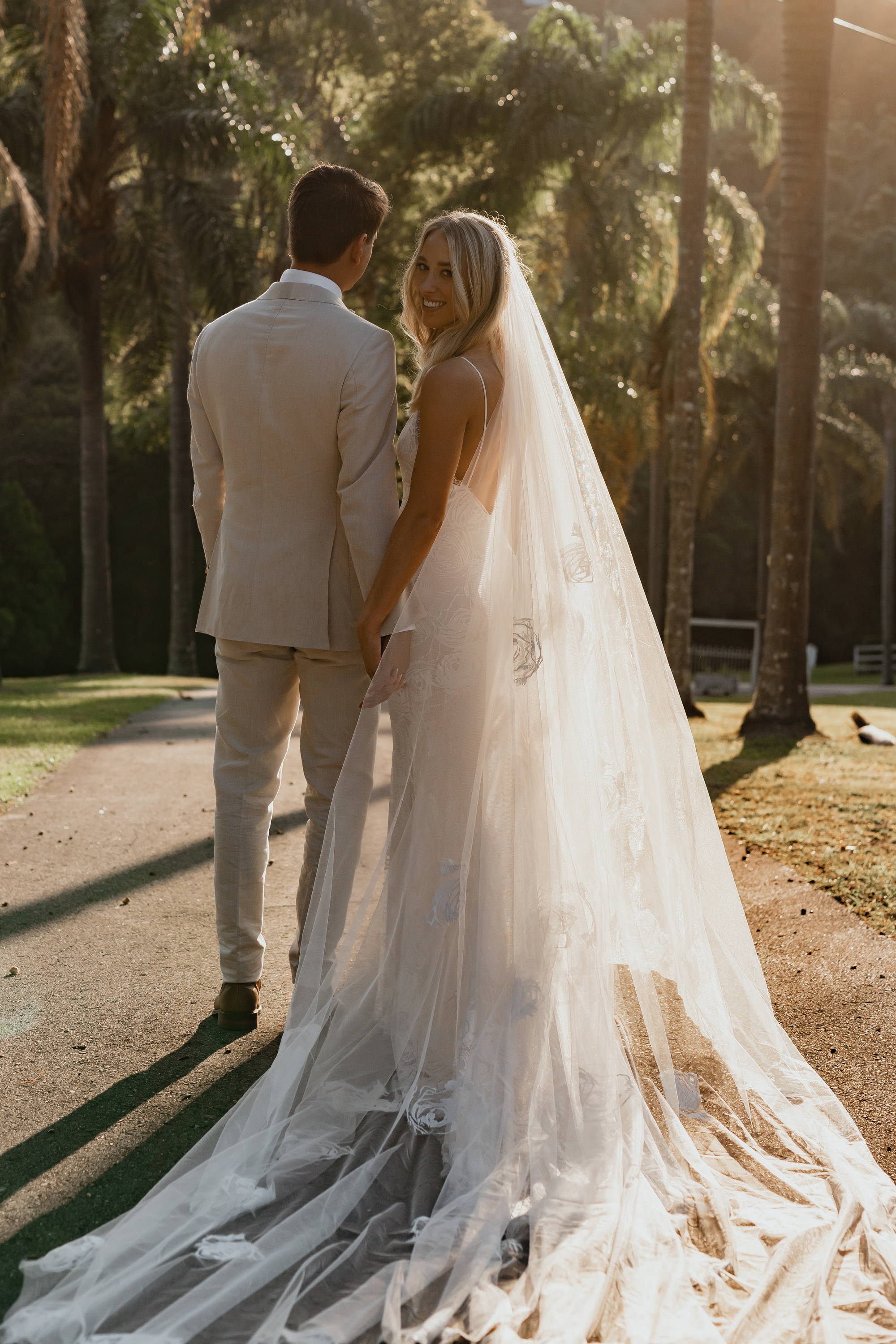 ---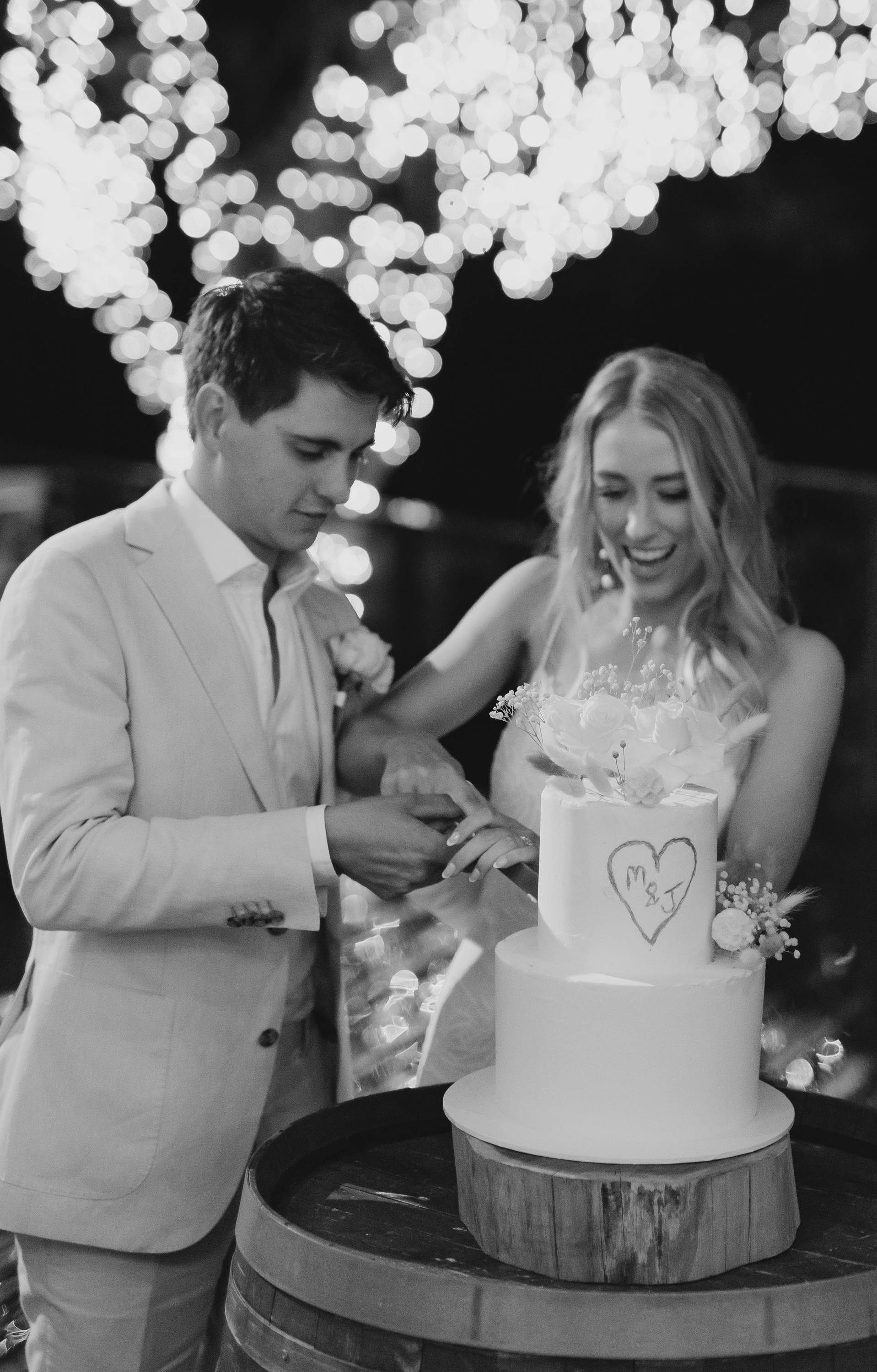 Tell us about your hair and makeup look and the accessories you chose...

When it came to my hair and makeup, I wanted to look and feel like my true self. My hair and makeup artists did an amazing job of achieving this. I want to look back on photos from my wedding day when I am old and recognise the person in the photos.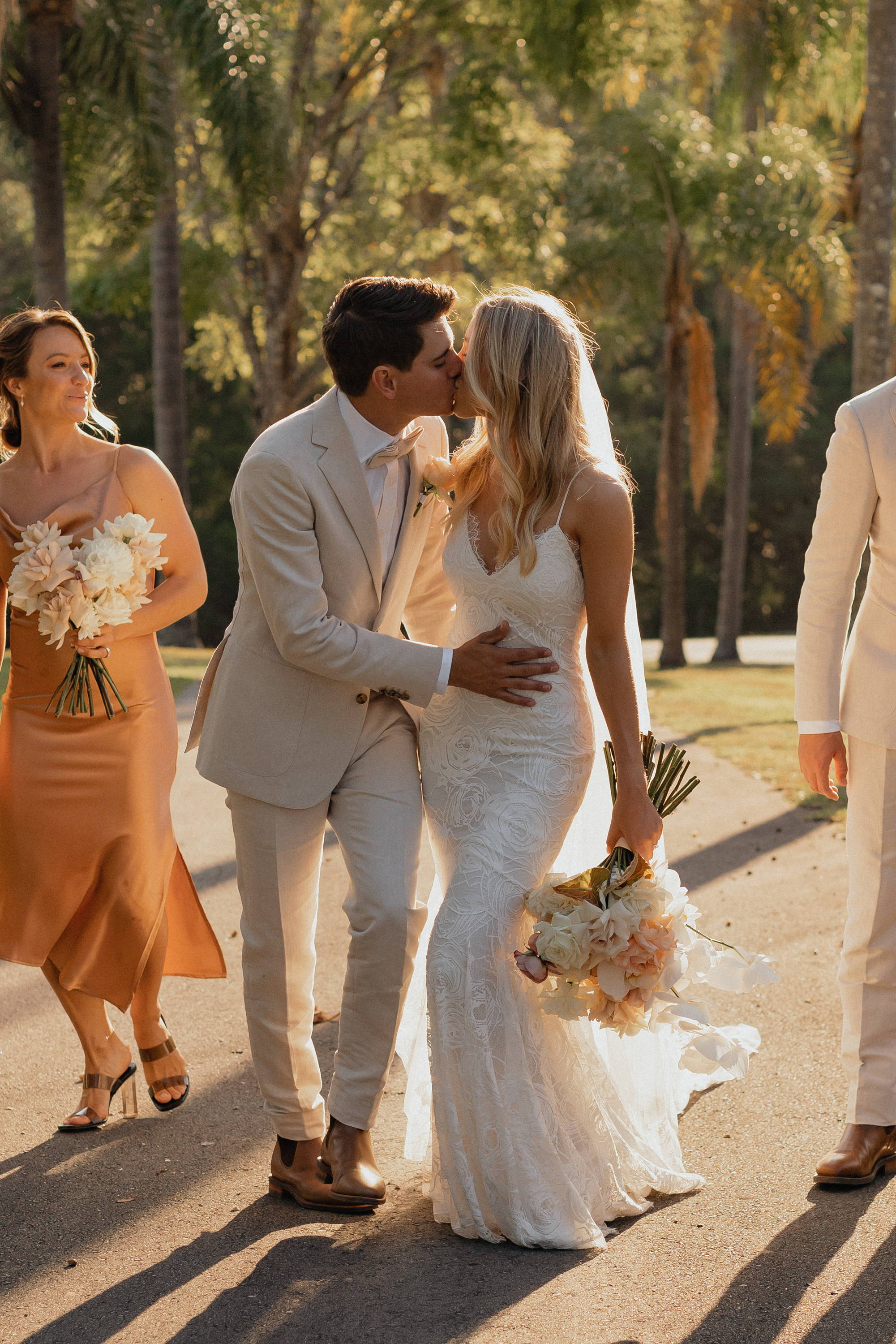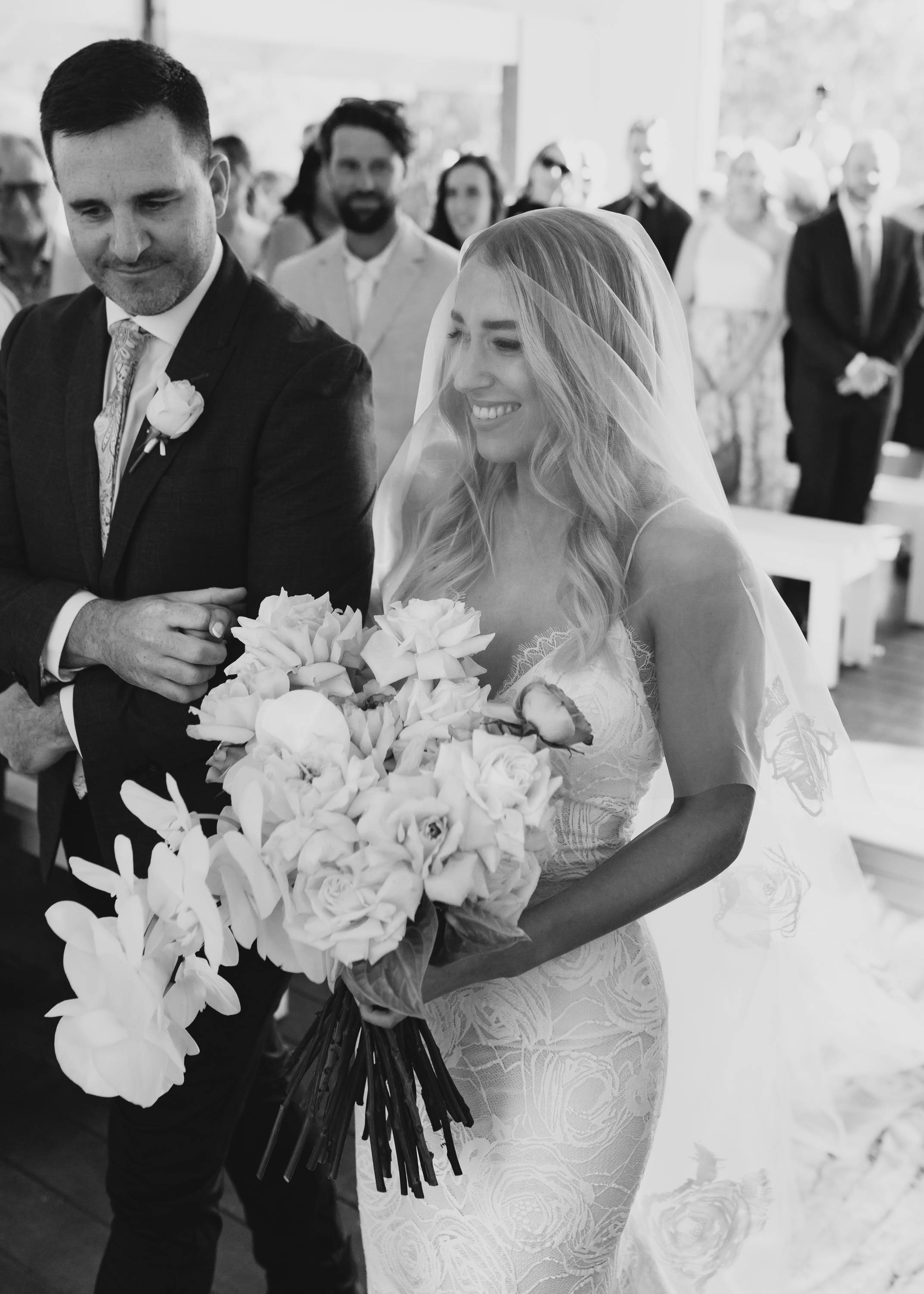 What made your day extra special?
My day was made extra special by all our guests who travelled near and far to be there celebrating love with us. Our wedding was a destination wedding, for most, and having our nearest and dearest travel for our special day will always mean so much to us. My husband & I have been enduring a long-distance relationship, so this truly meant the beginning of togetherness for us!
The funniest moment on the day was....

My husband's speech, for sure! He is one of the shyest people you will ever meet, and he had been stressing over his vows and speech for the whole period between our engagement and wedding. But he managed to blow everyone away with his speech on the night! We all still laugh about it!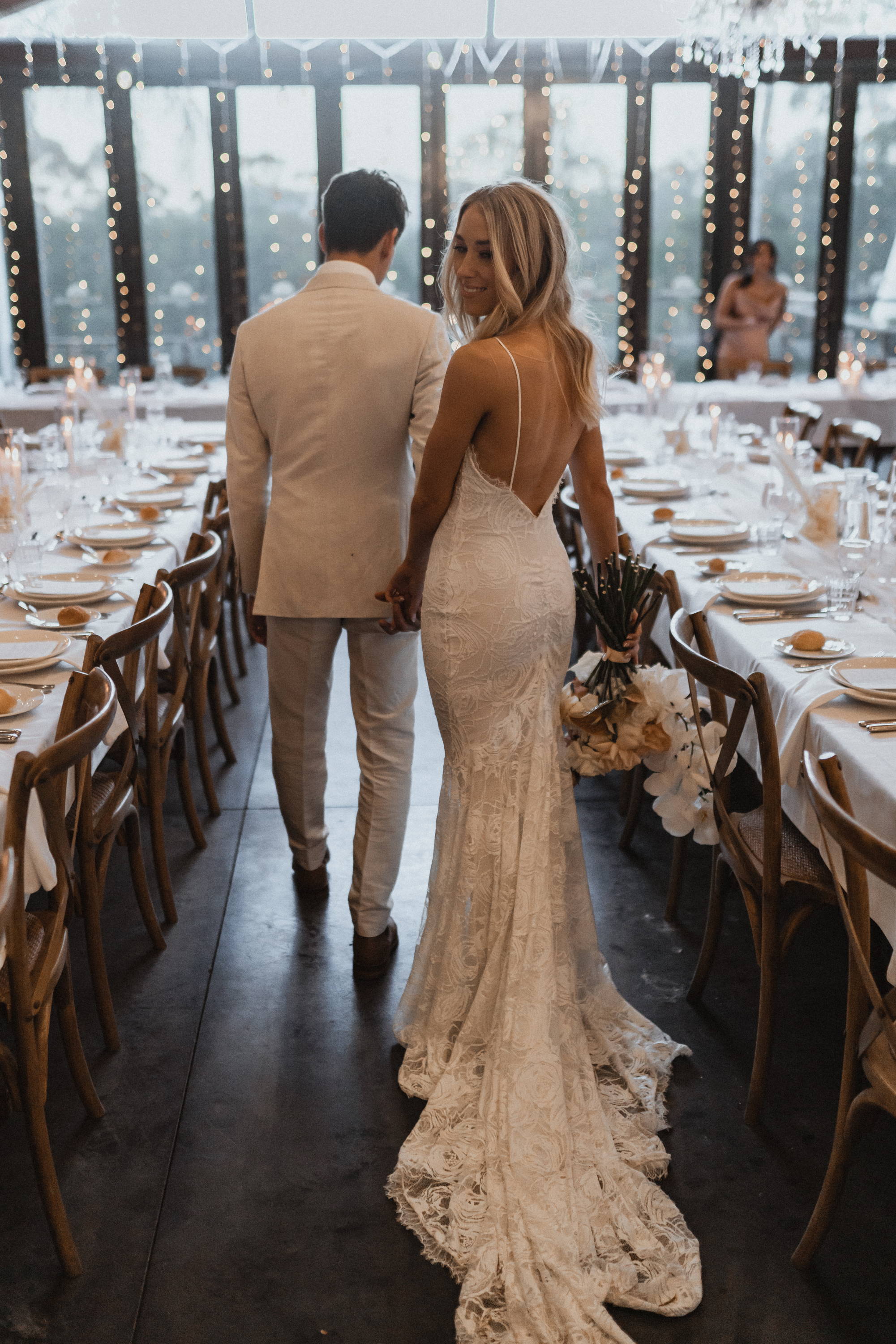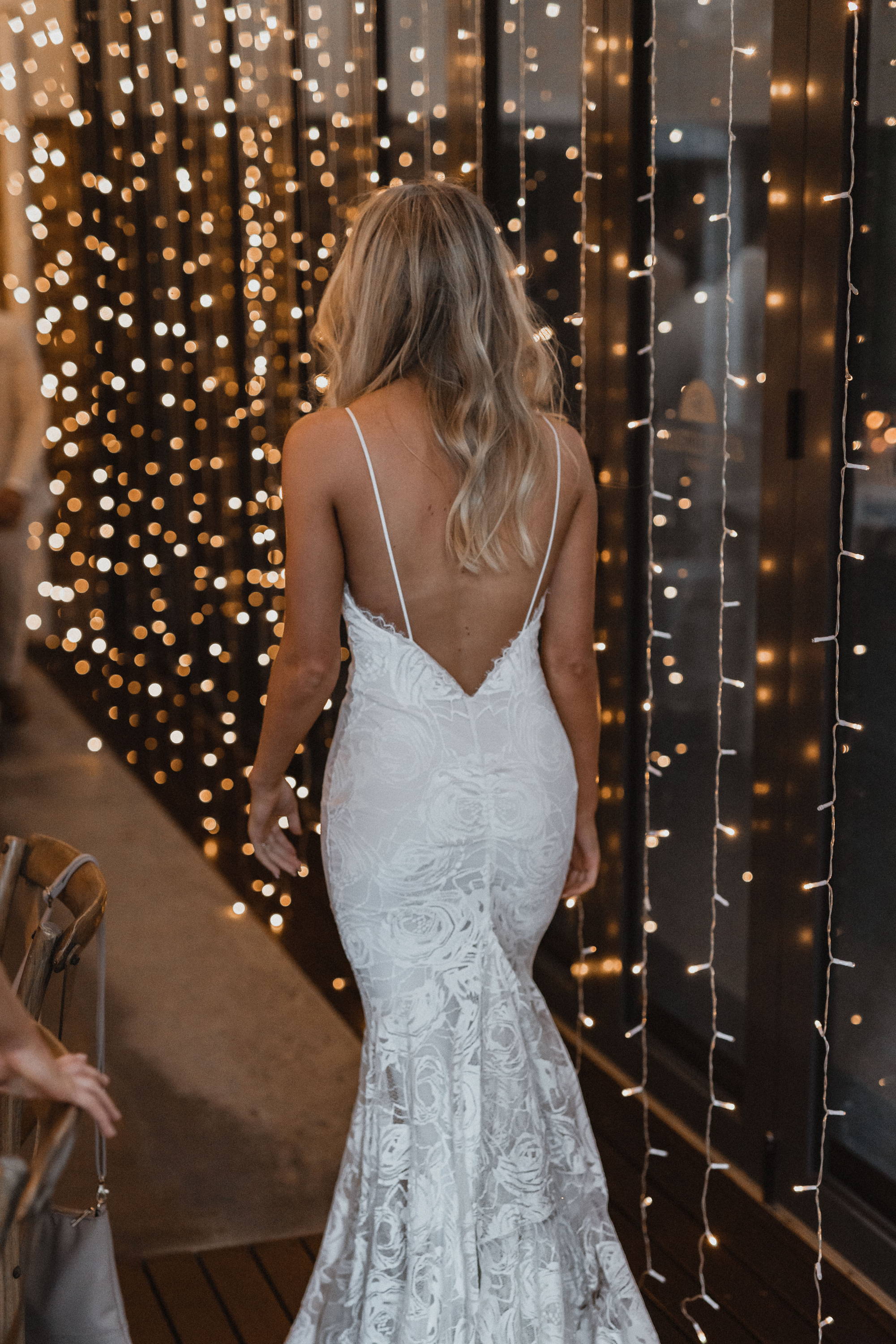 Where will you be honeymooning?

We will be honeymooning in the beautiful Whitsundays. 
Any last advice of words of wisdom that you can share with future GRACE brides...
All brides-to-be here this hundreds of times leading up to their special day, I am sure, but the day truly does go by so quickly. Take time to greet all of your guests, take moments away with your partner to reflect. Don't get too caught up on the little details, I promise, everything will all come together just as you imagined!