John & Sydney in the Lumi Gown
#GRACEBride Sydney and new hubby John got hitched at the East Angel in Los Angeles, California. Hosting a simple yet classy ceremony outside and finishing their special night off with the reception inside, surrounded by the two lovers' nearest and dearest.
​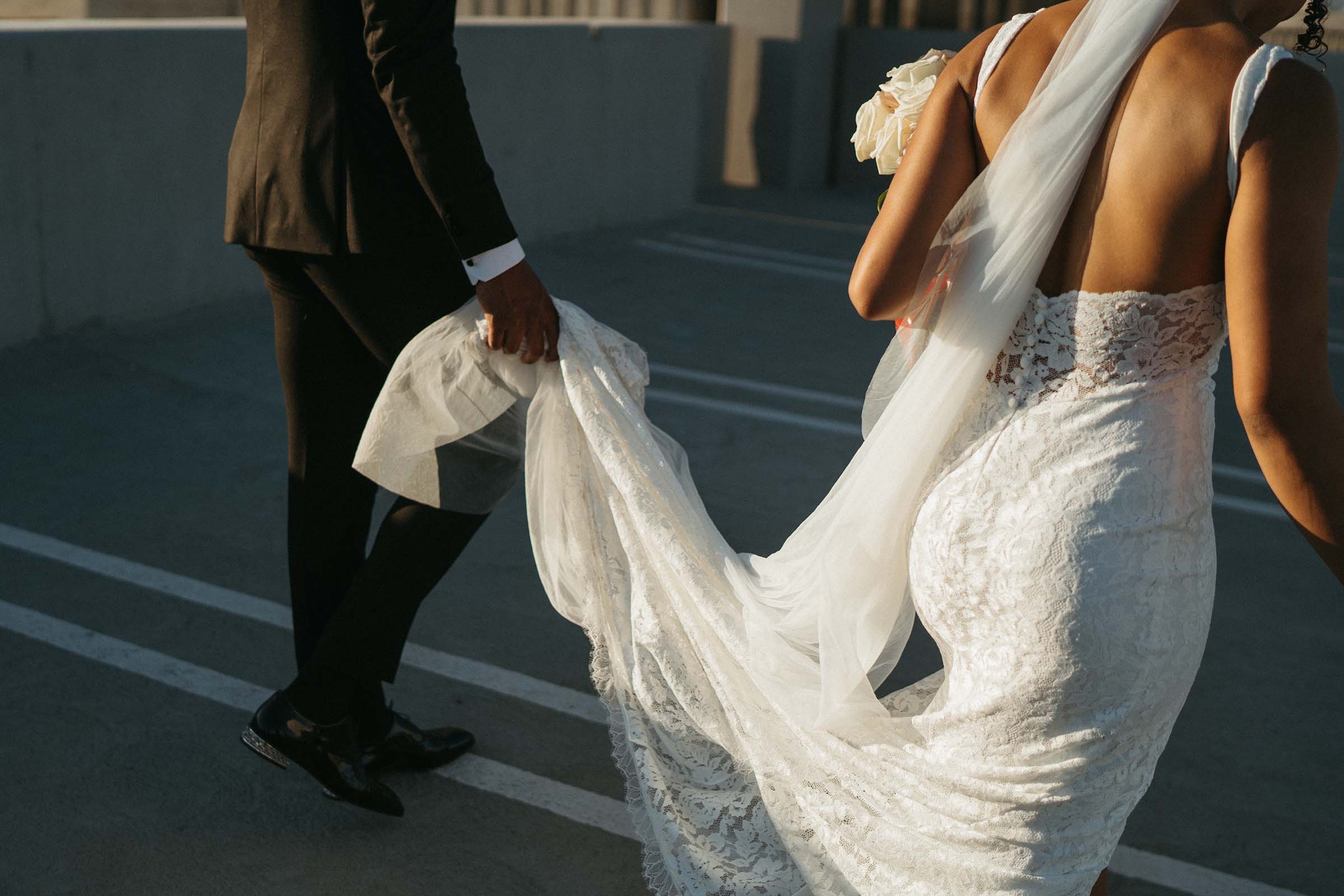 What is a GRACE woman to you?
Classy, meek, and confident.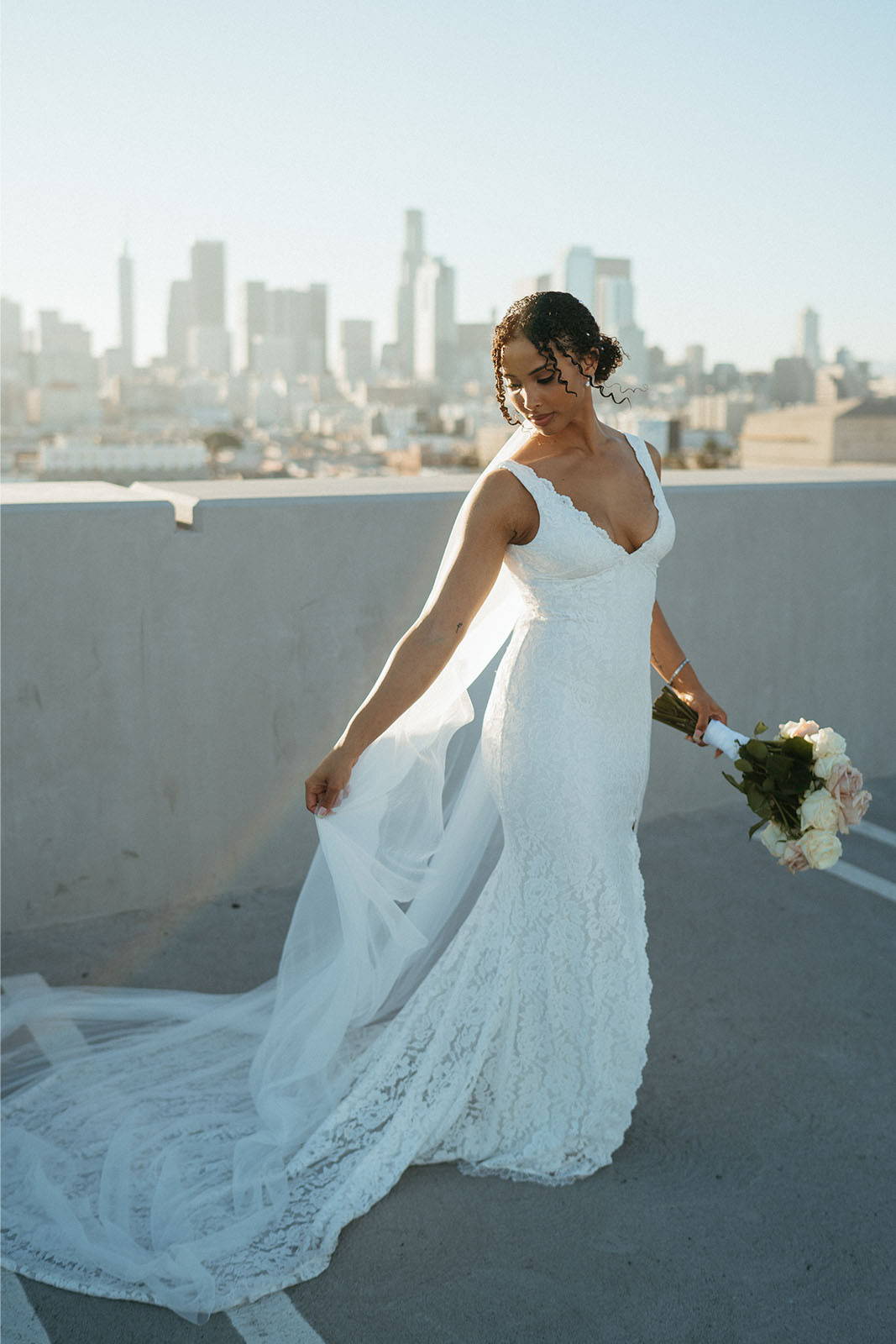 Which GRACE dress did you wear and how did you know it was 'The One'?
I chose the Lumi gown. I knew it was the one because not only was I comfortable, but it complimented my figure giving me that confidence I needed in order to stand in front of everyone and marry the man of my dreams.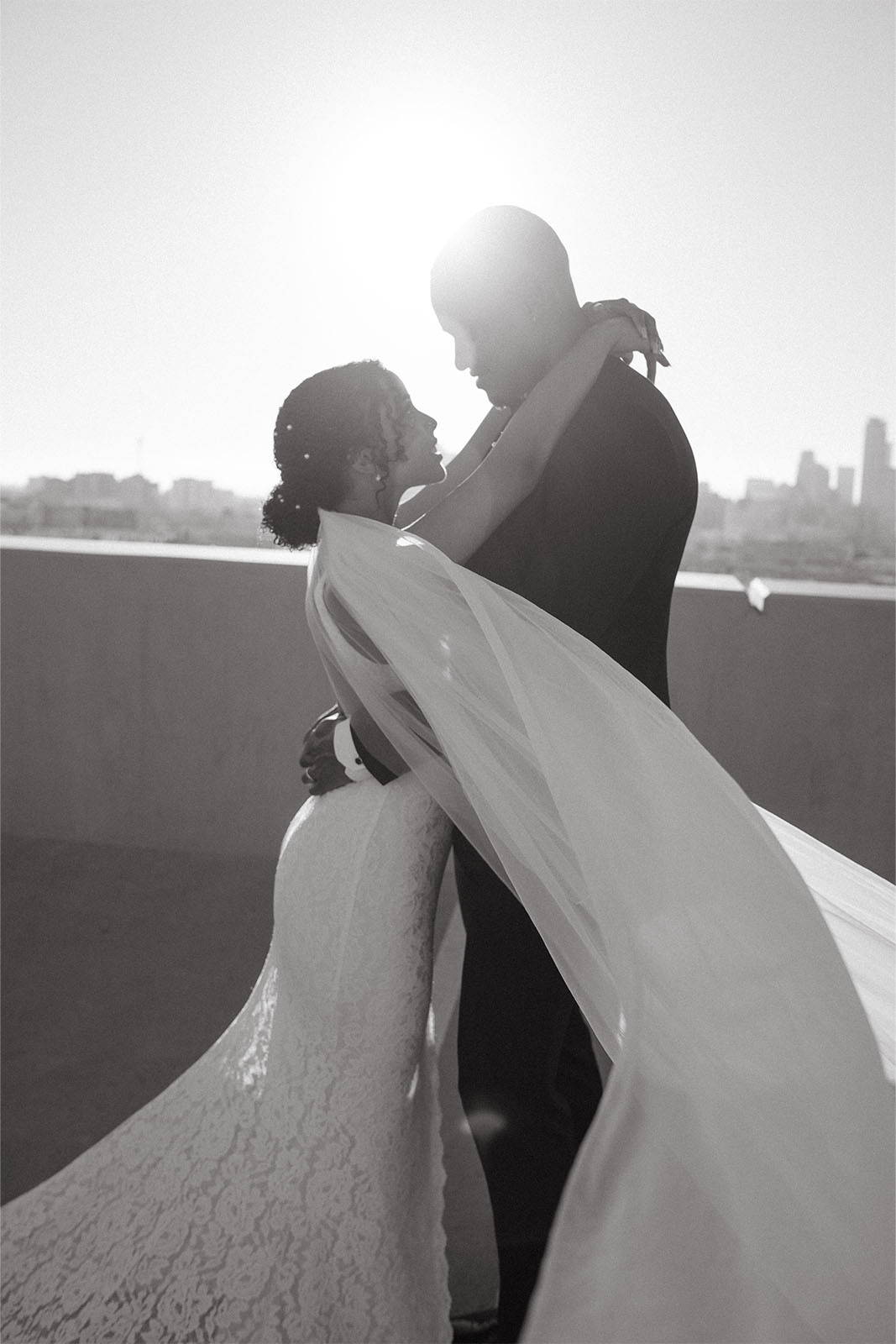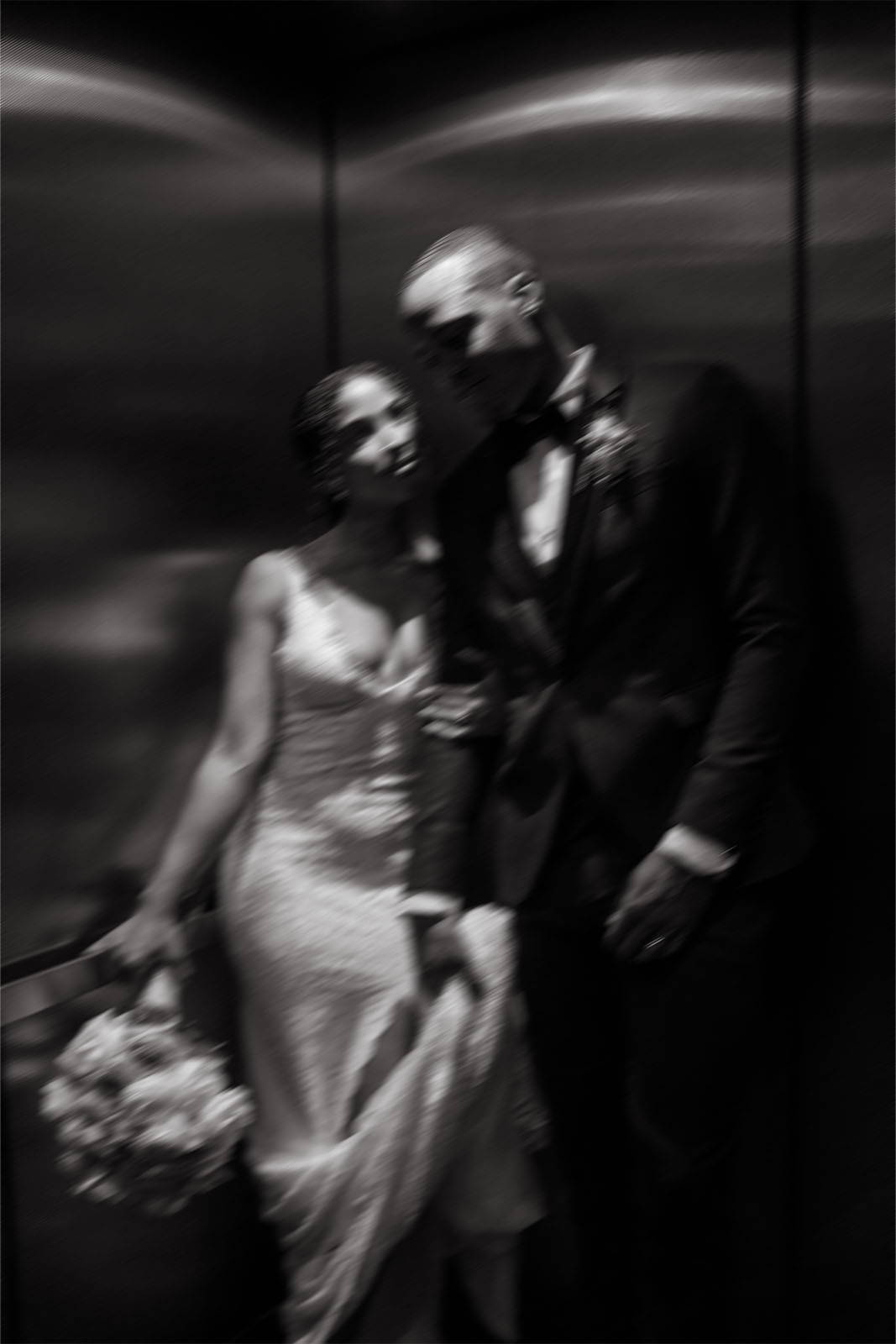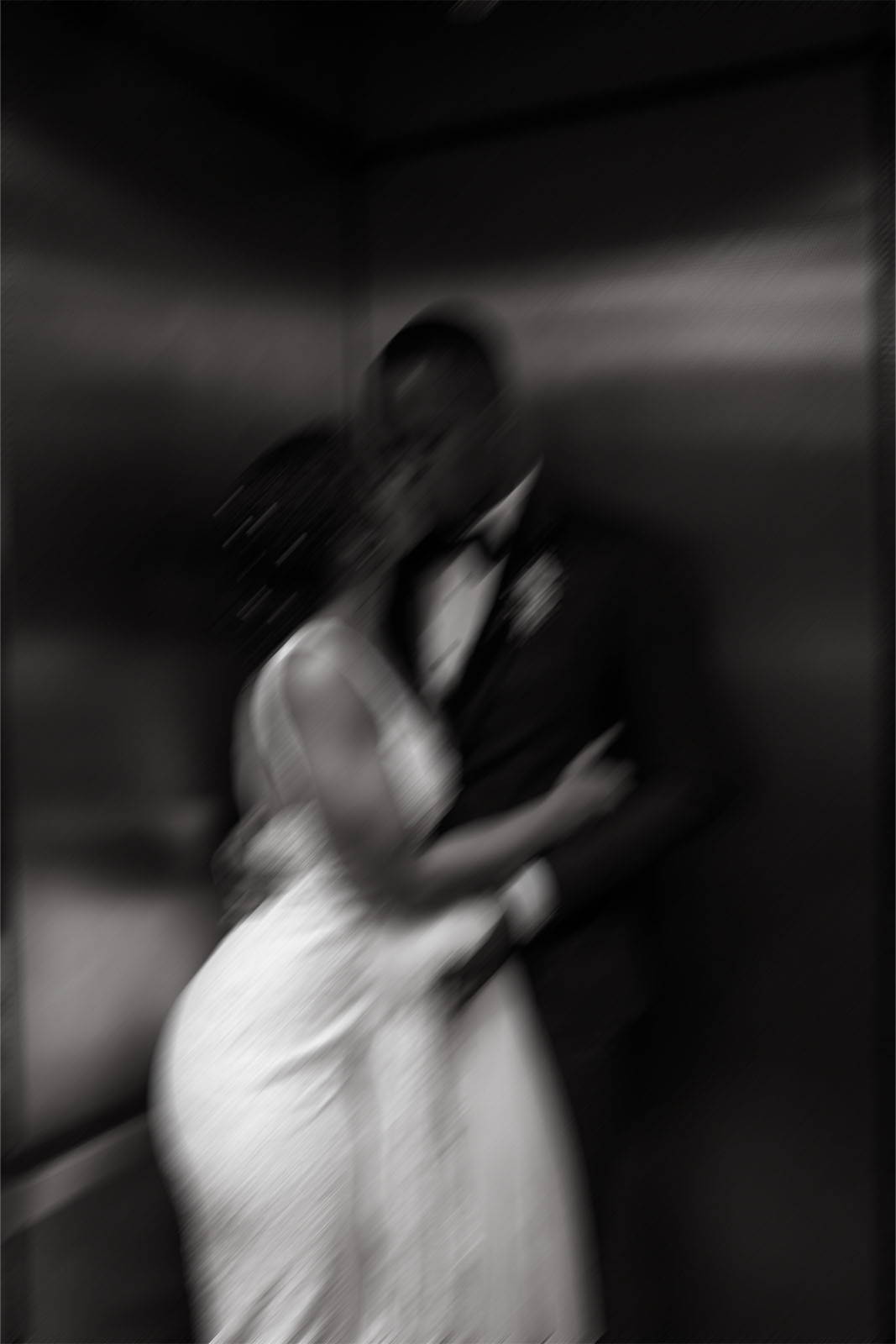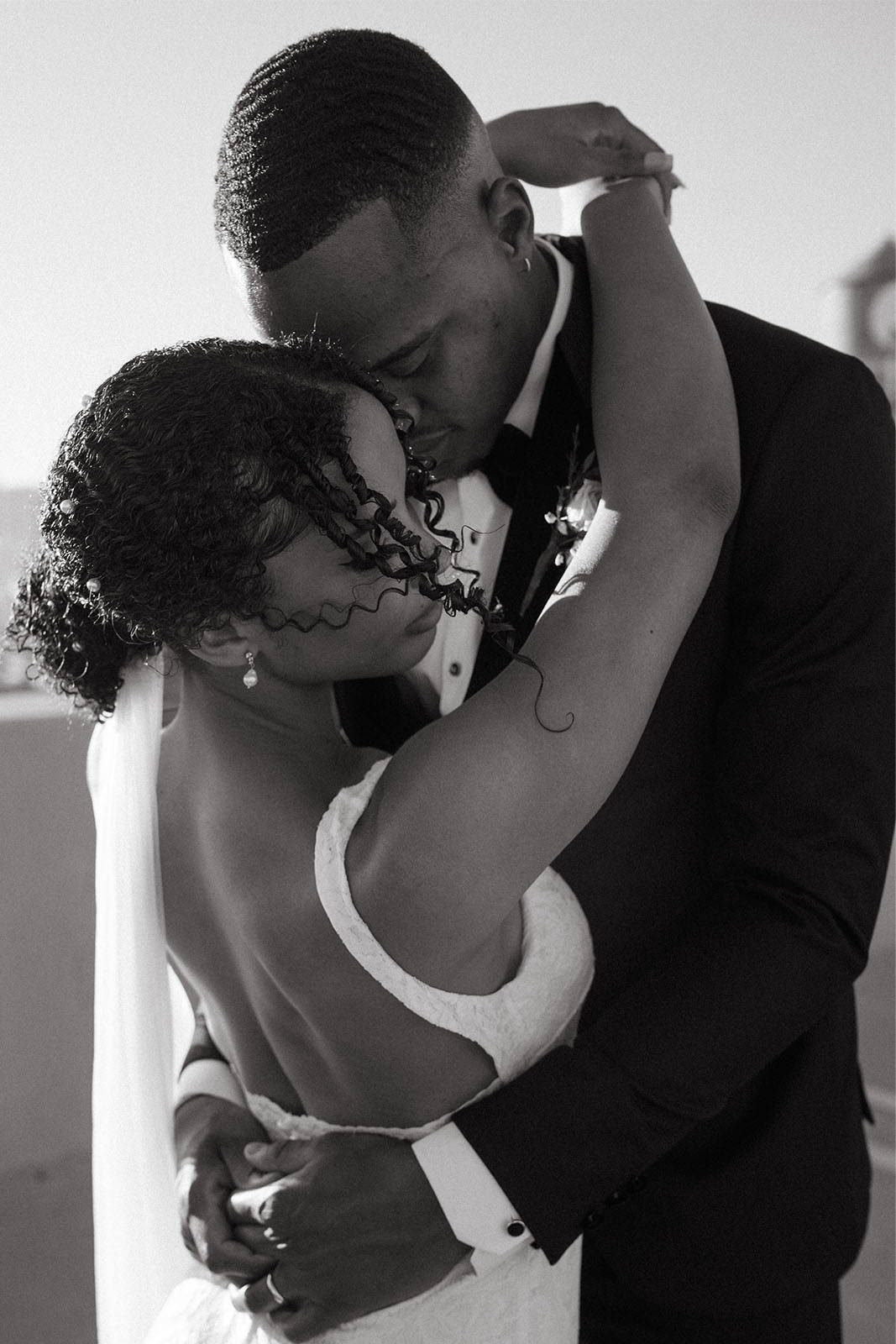 Tell us about your experience when you found your dress.
Did you buy your wedding dress online or visit one of our Showrooms?
I wanted a dress that said "Me," so something natural, classy and form fitting. The first time I saw the Lumi Gown was on Pinterest and right away, I fell in love. Then when the time finally came along to choose my wedding dress, I knew exactly what store I needed to go to. I went to the Grace Loves Lace boutique in Los Angeles, CA. I tried on many dresses, but the moment I tried on Lumi, I knew it was the one. Right before I went to the boutique I just got off of the plane from Chicago and I was not quite feeling myself that morning, but as soon as I put on the Lumi dress it made me look amazing. So, the fact that I looked BOMB in this dress after a 4-5hr plane ride, I knew that this was the one.
What was your first date?
We went to the Aquarium of the Pacific, then ate at Bubba Gump restaurant, and finished the day at a Christmas party.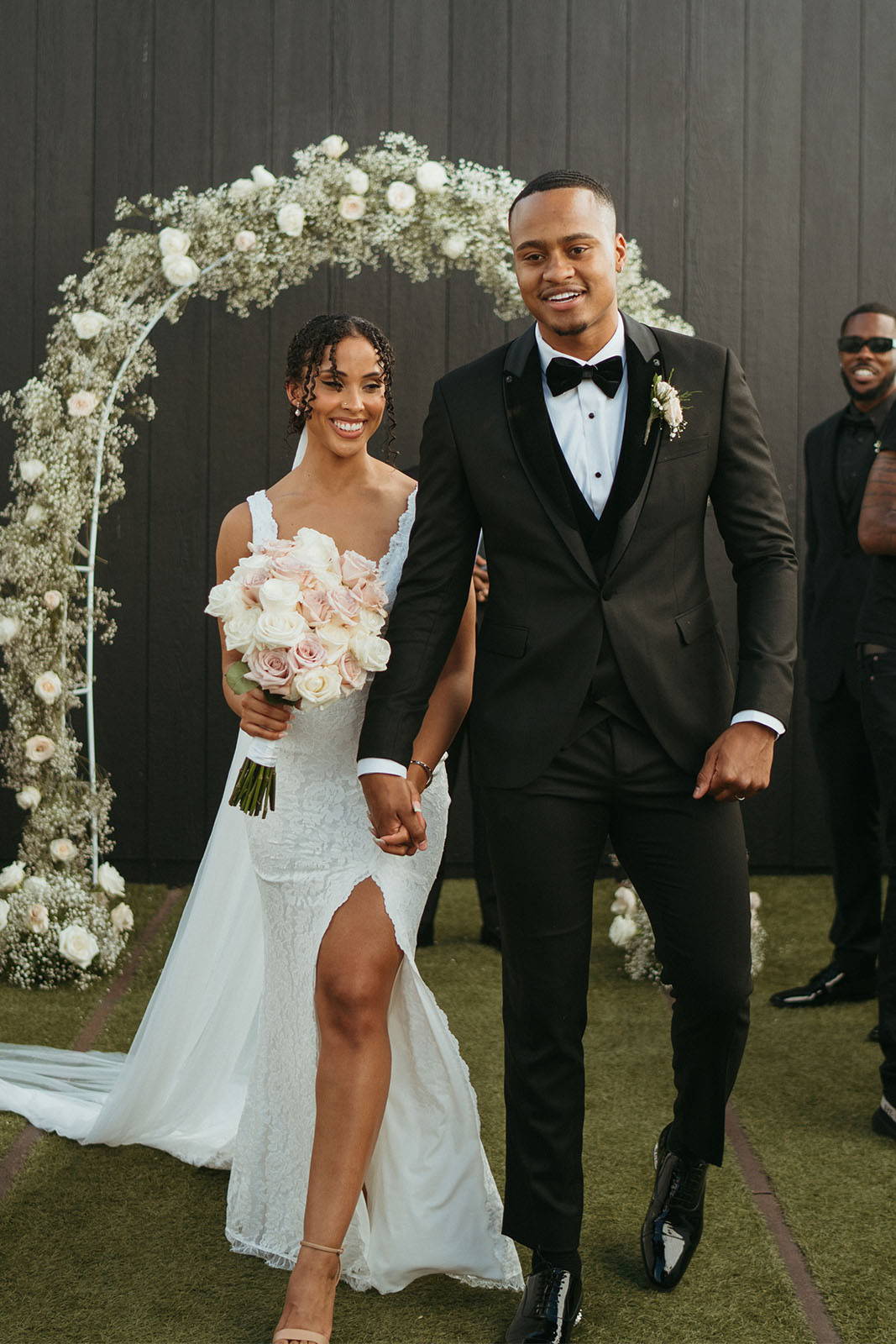 Yes, so pretty much everything besides the flowers were all DIY. (table signs, unplugged sign, welcome sign, table place cards on the champagne glasses, bar signs, the arch) All of the signs were done by my best friend Janneylee Joyce.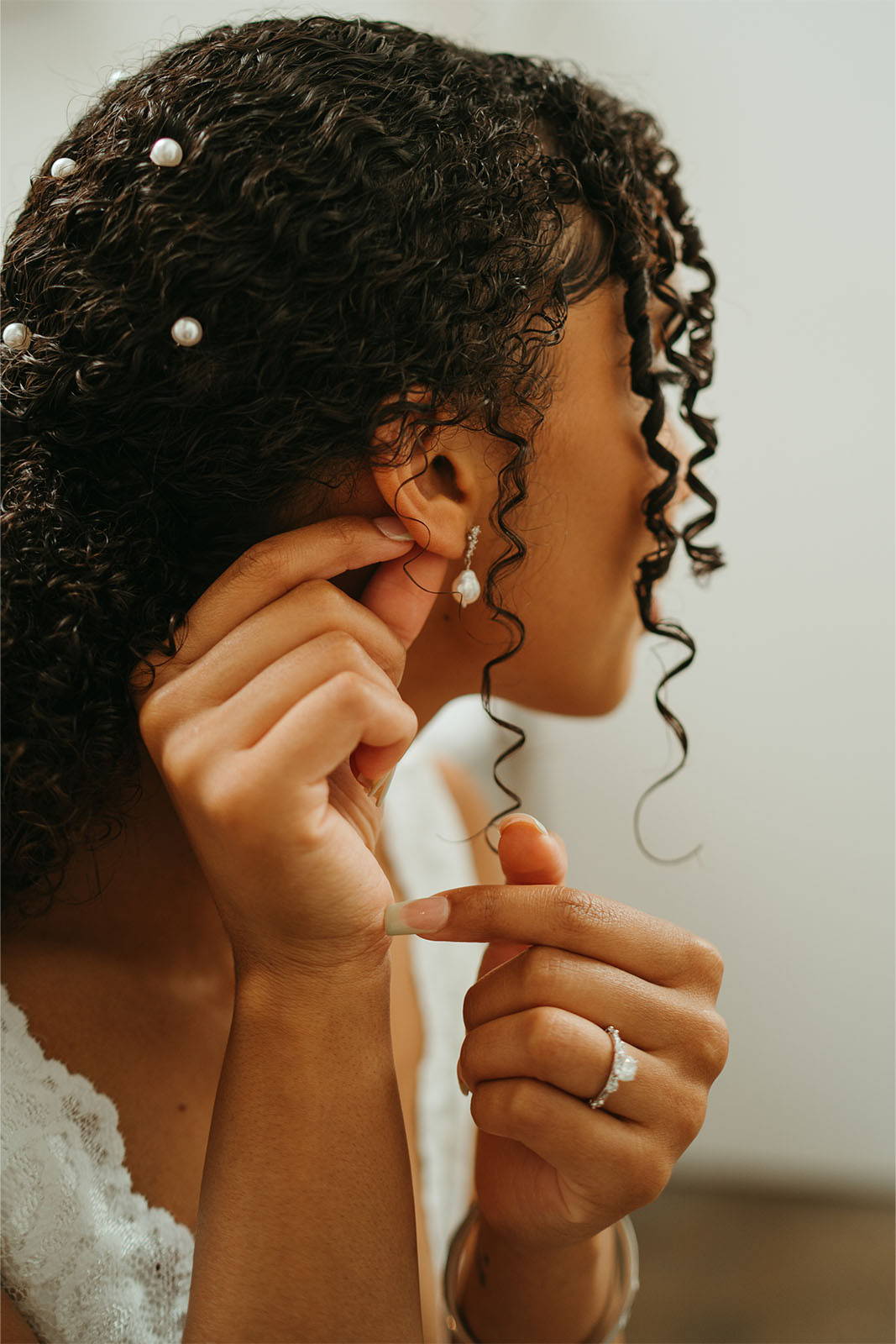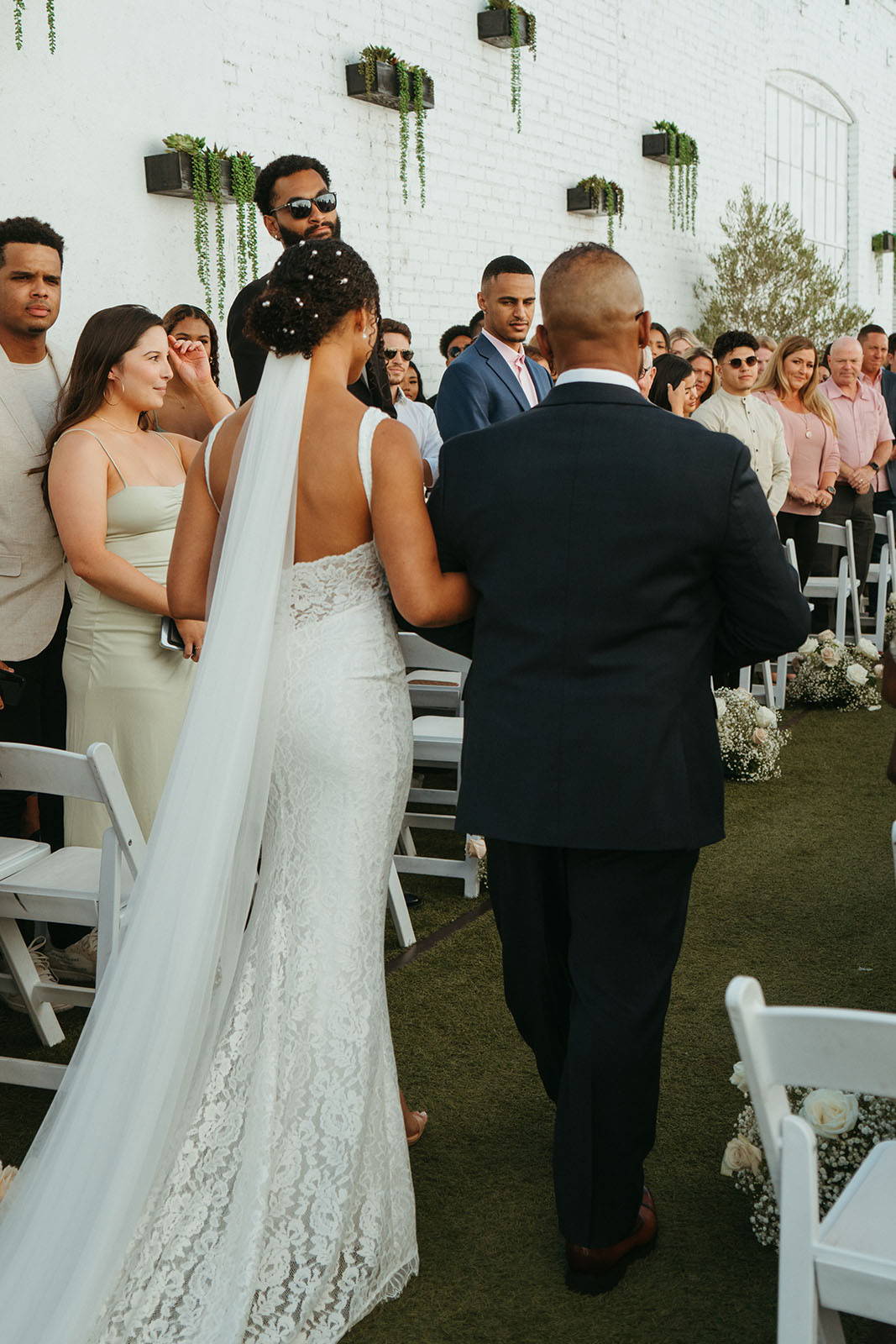 Where did you get married?
Tell us about the location & the style of your wedding.
I got married at The East Angel in Los Angeles, CA. I wanted my wedding to be simple, but classy. Not only that, I wanted my ceremony to be outside and my reception inside. I did not care too much about the location, I just wanted the freedom to do whatever I wanted. This venue allowed me to have however many people I wanted, an open bar, my own caterer with no extra charge, photo booth, and twinkling lights.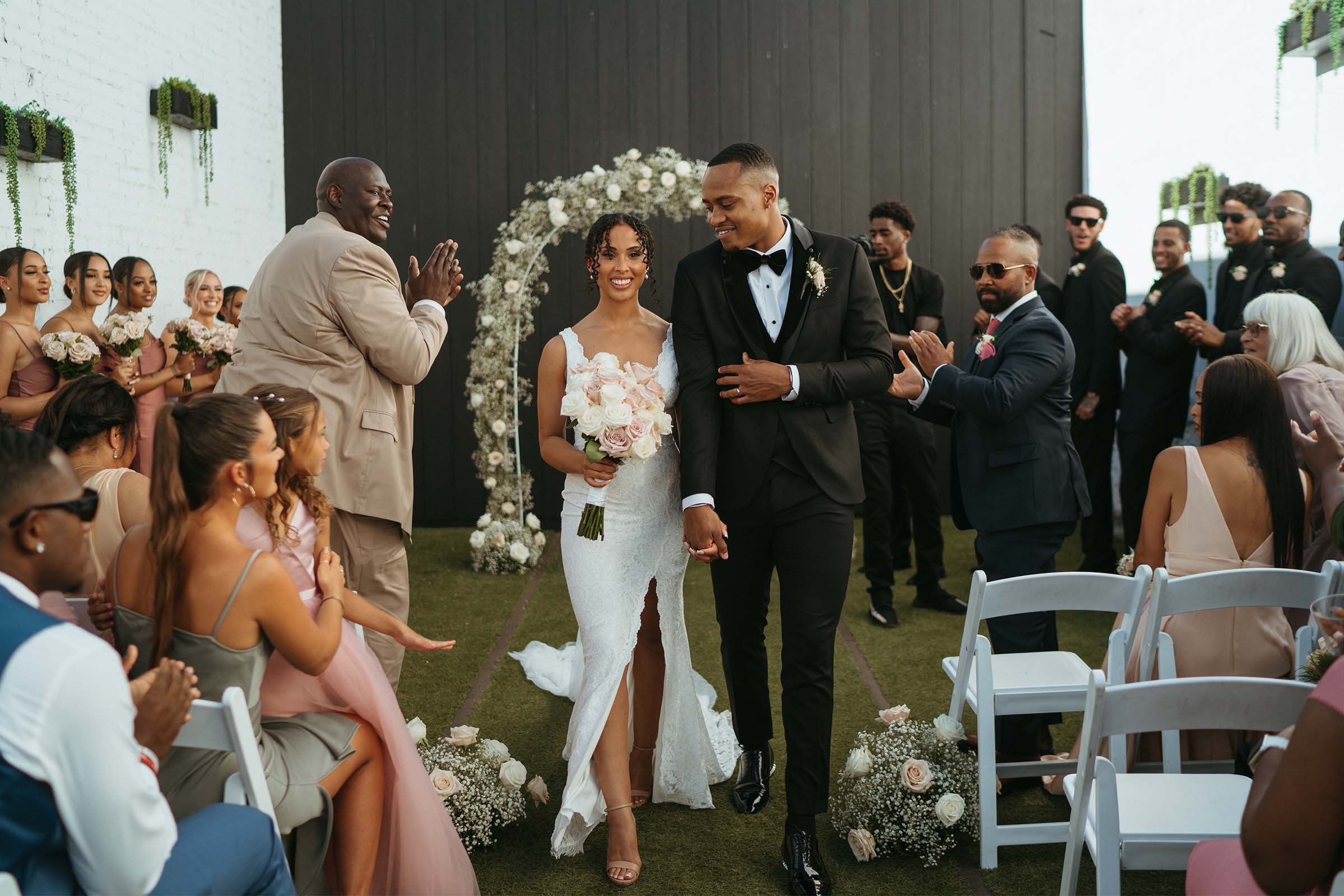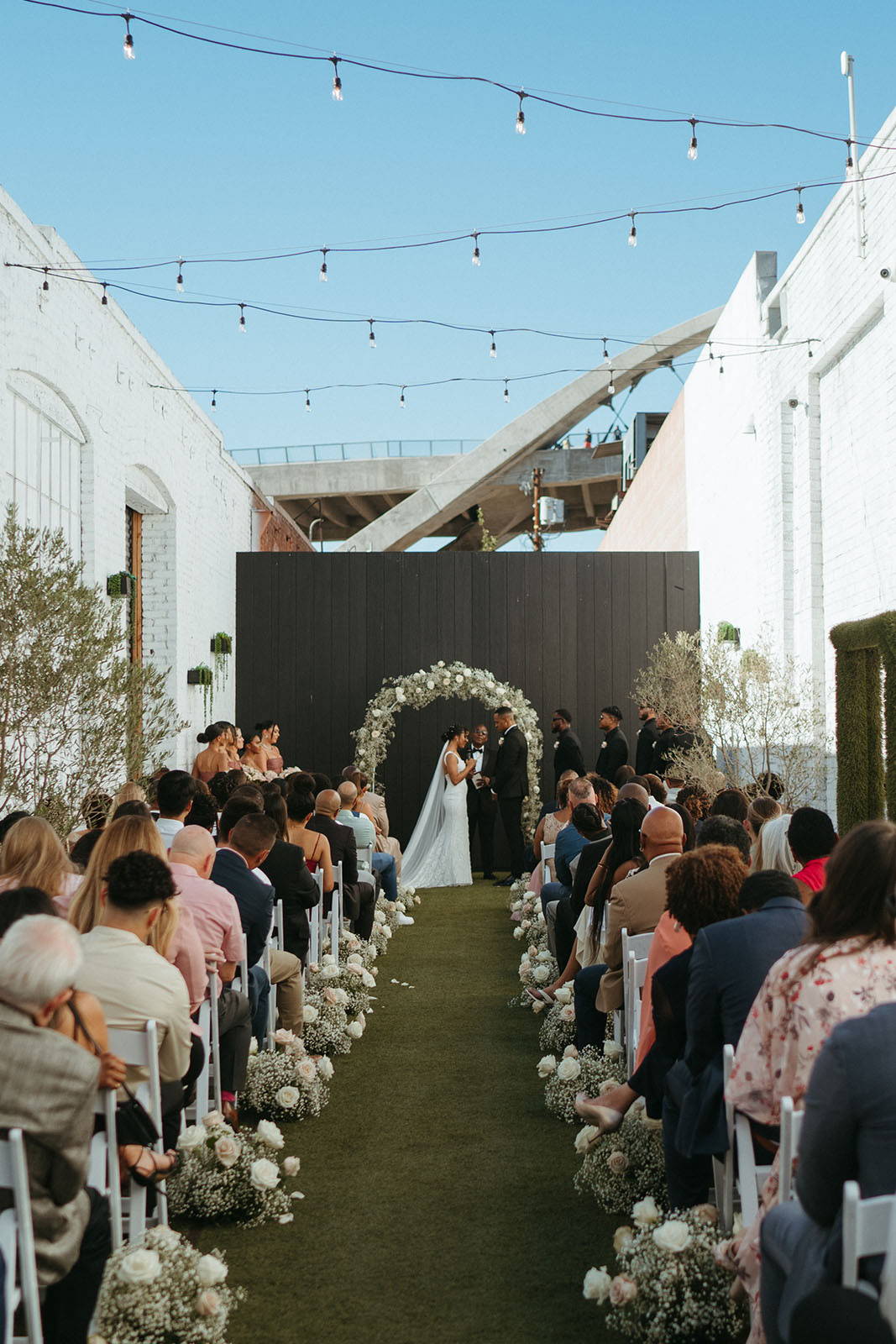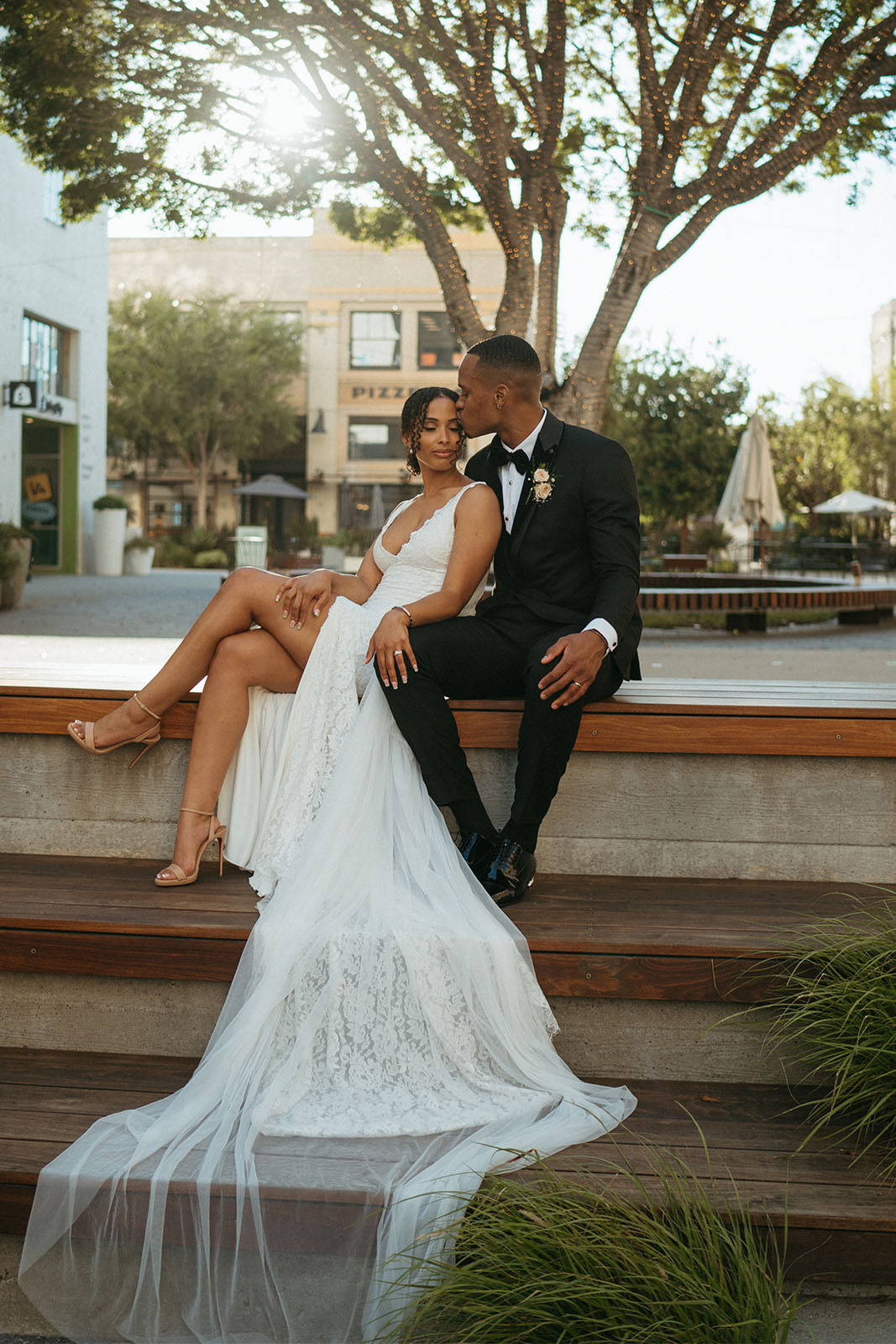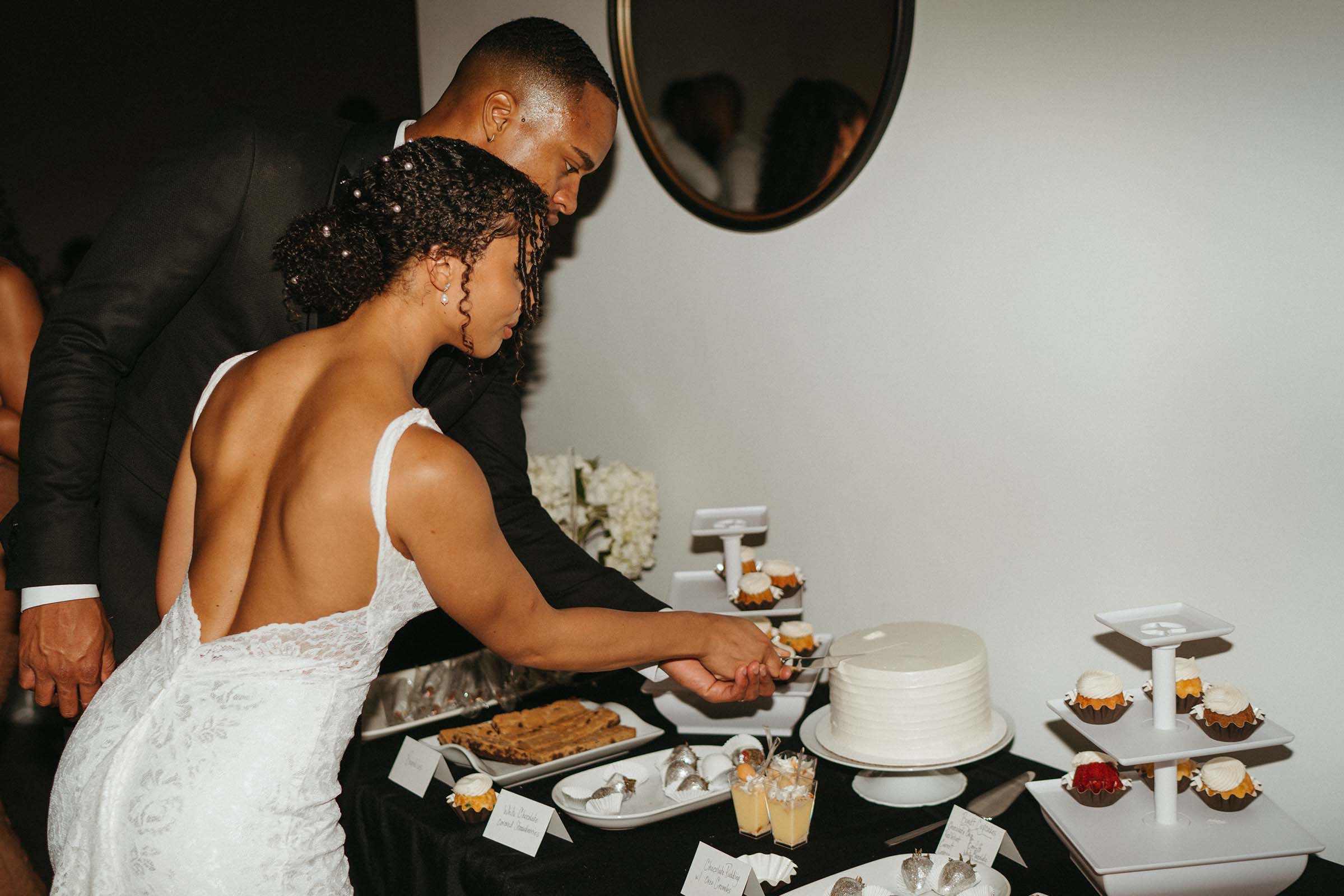 ---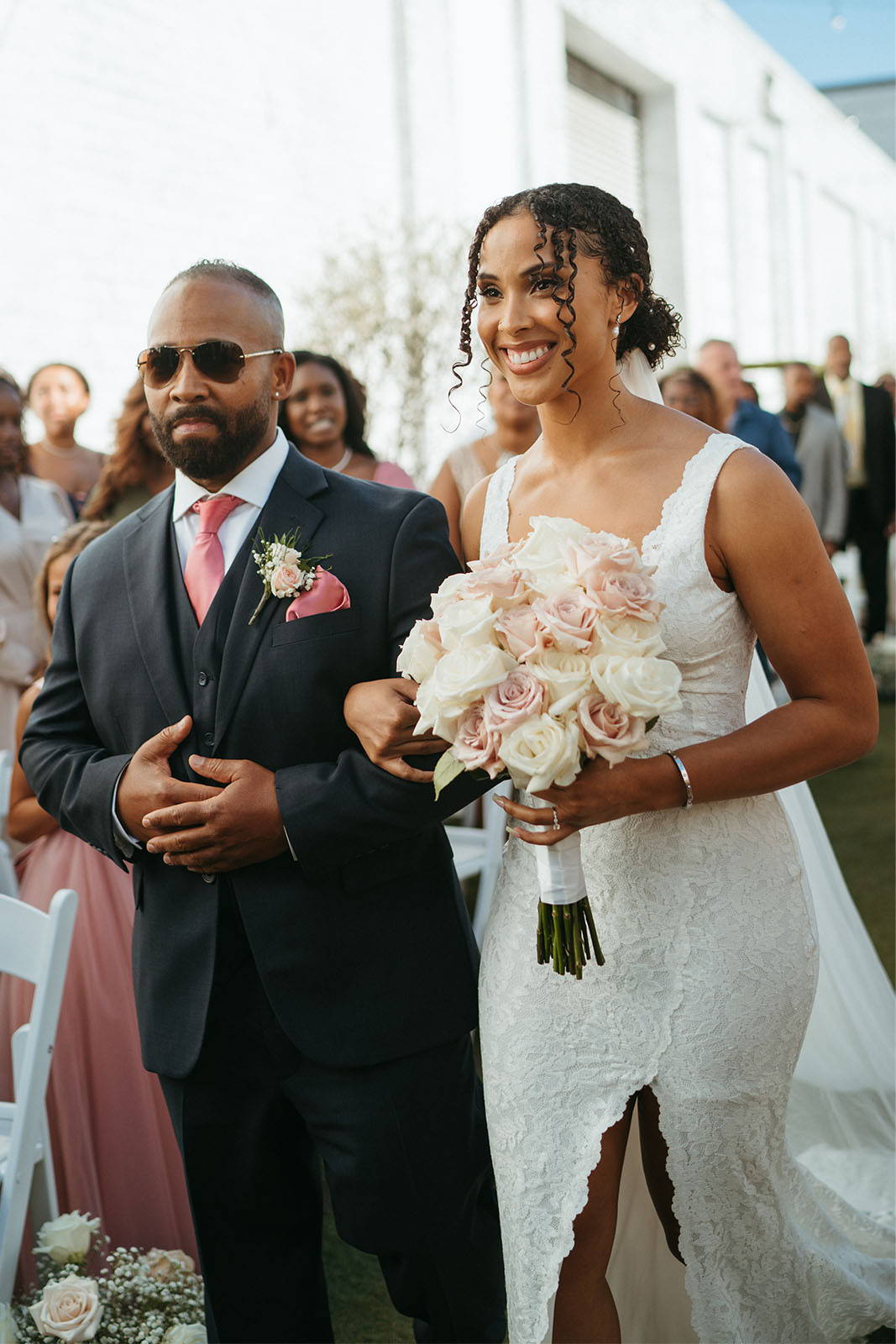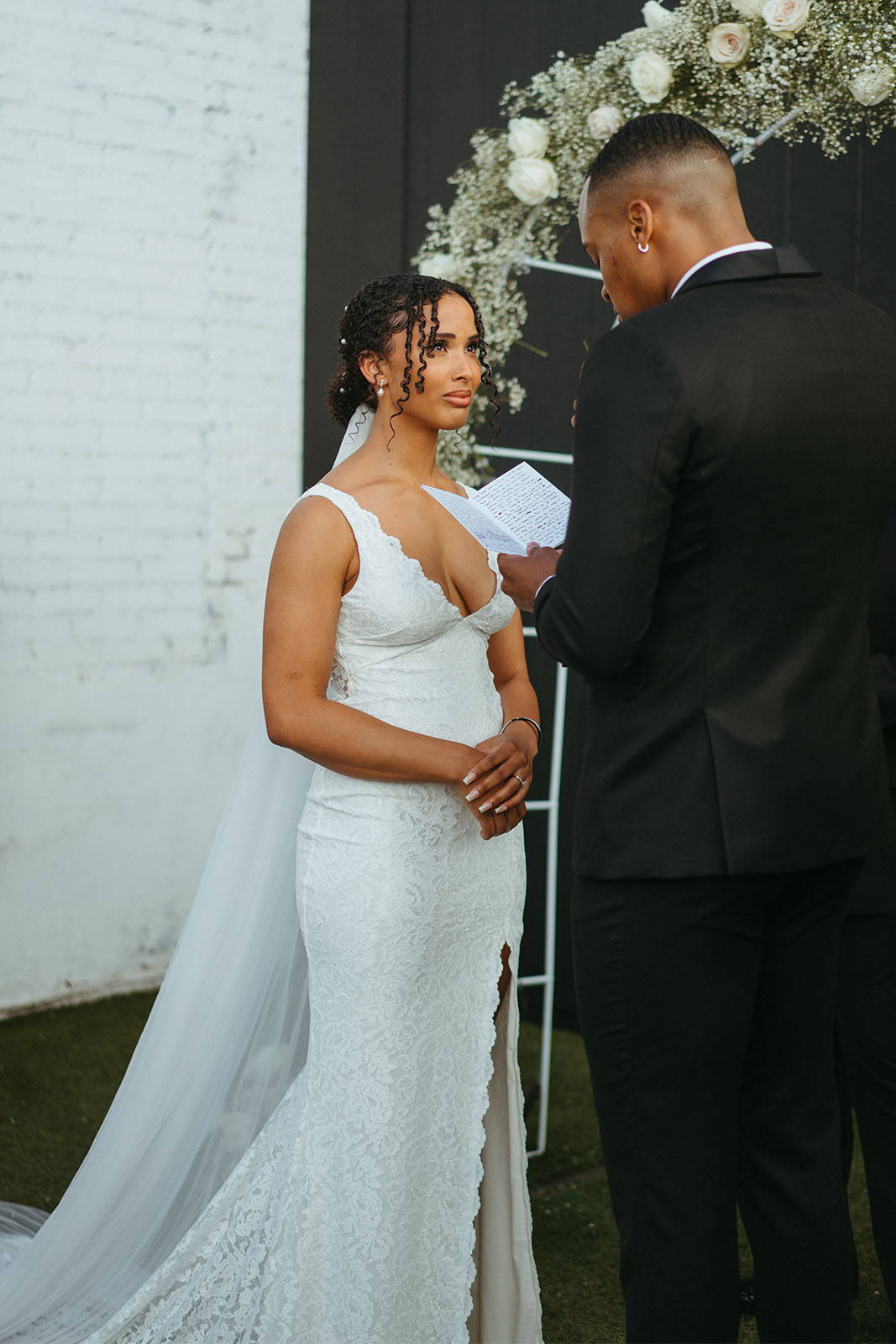 ---
Any last advice or words of wisdom that you can share?
If the wedding dress is comfortable and it makes you look even more beautiful, get it!
---