Jordan & Alex in the Summer Gown
Alex and Jordan got married at Cypress Sea Cove in Malibu. This beautiful private estate was lined with rose gardens and brick walkways. To focus on the natural beauty of the property, the vibe was minimal, natural & vintage - decorating the ceremony with bamboo linen, vintage cutlery, sea glass vases, and half fresh - half dried flowers.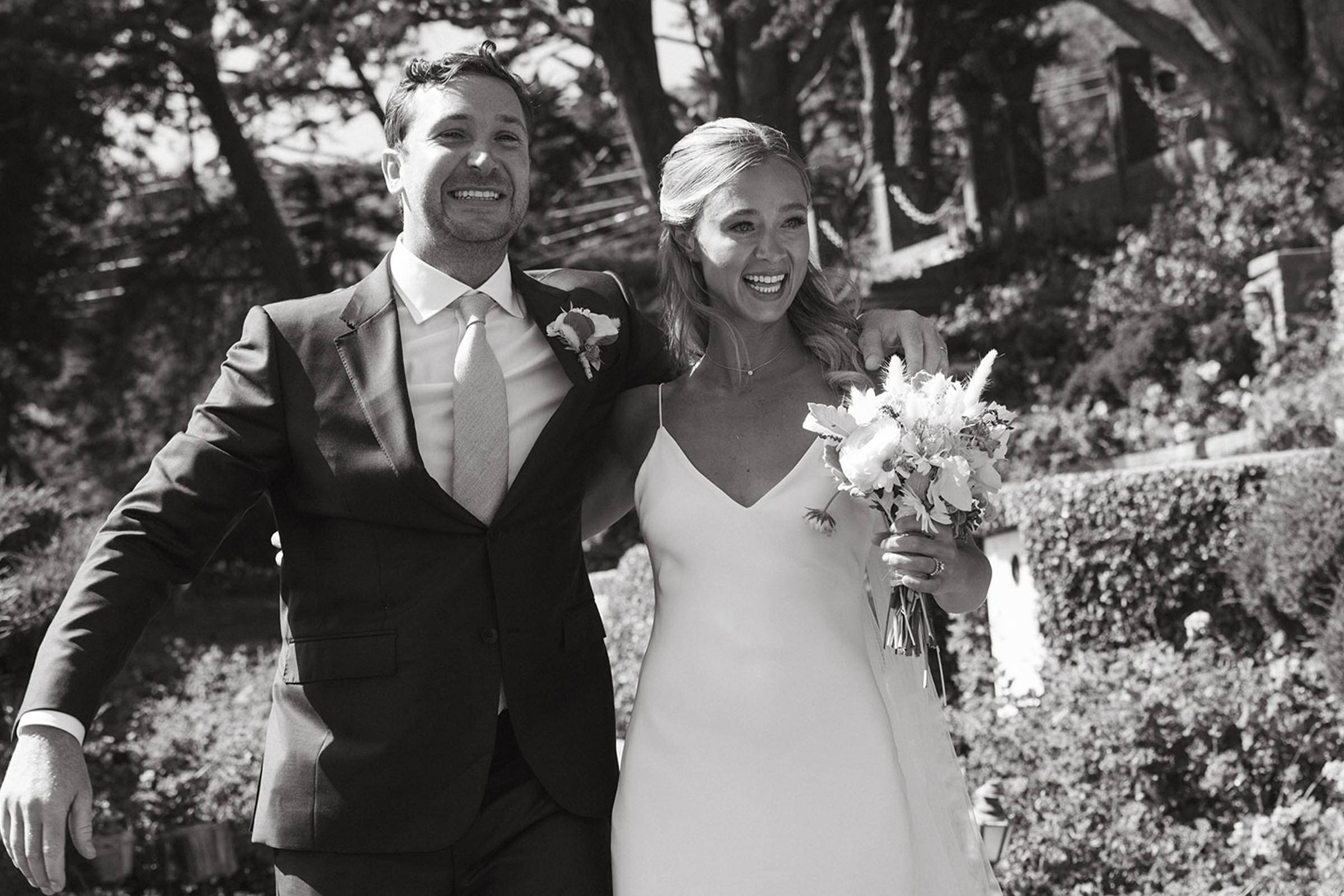 What is a GRACE woman to you?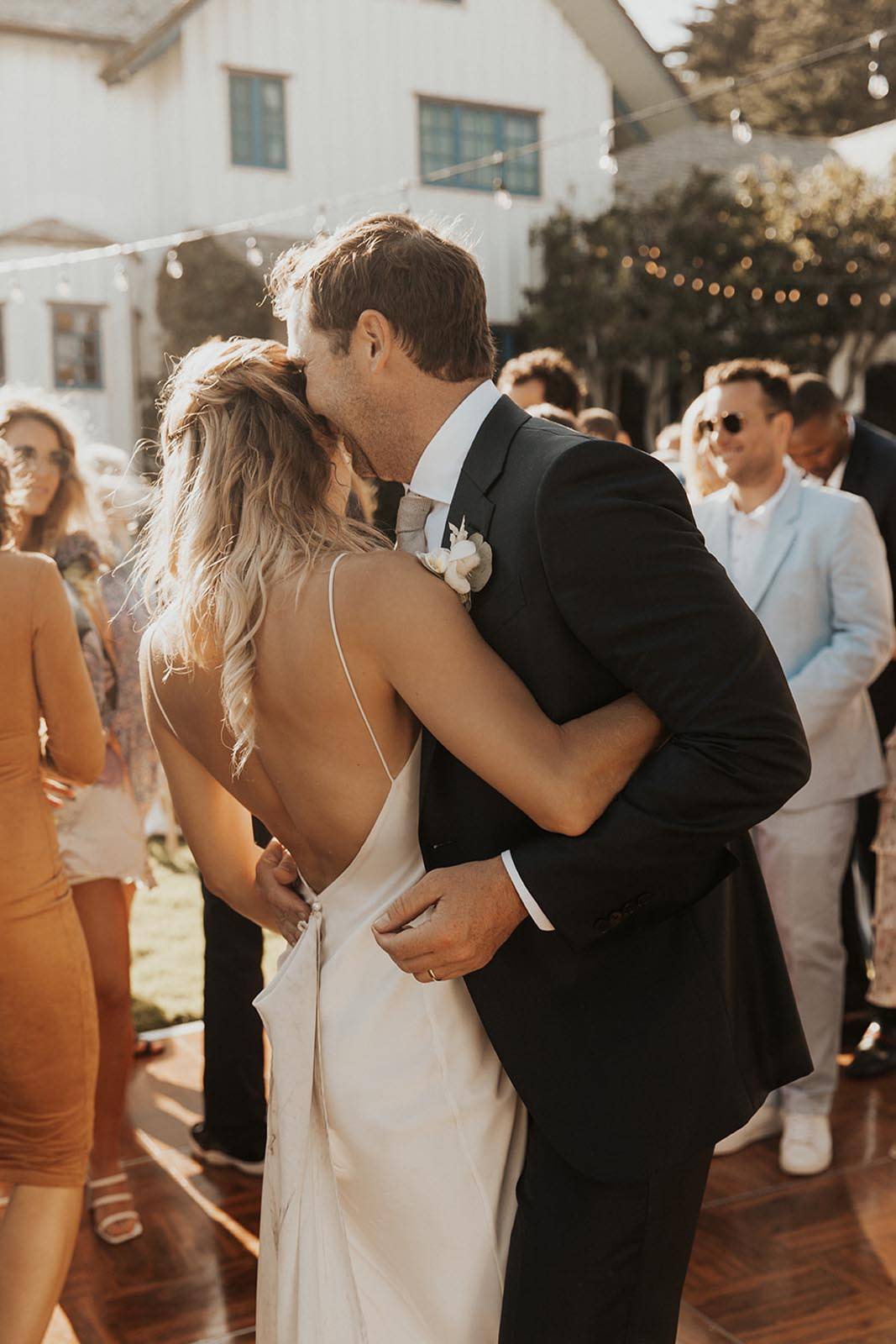 Which GRACE dress did you wear and how did you know it was 'The One'?
Summer. I surf so my back is pretty muscular. I wanted a dress that made me feel comfortable and feminine.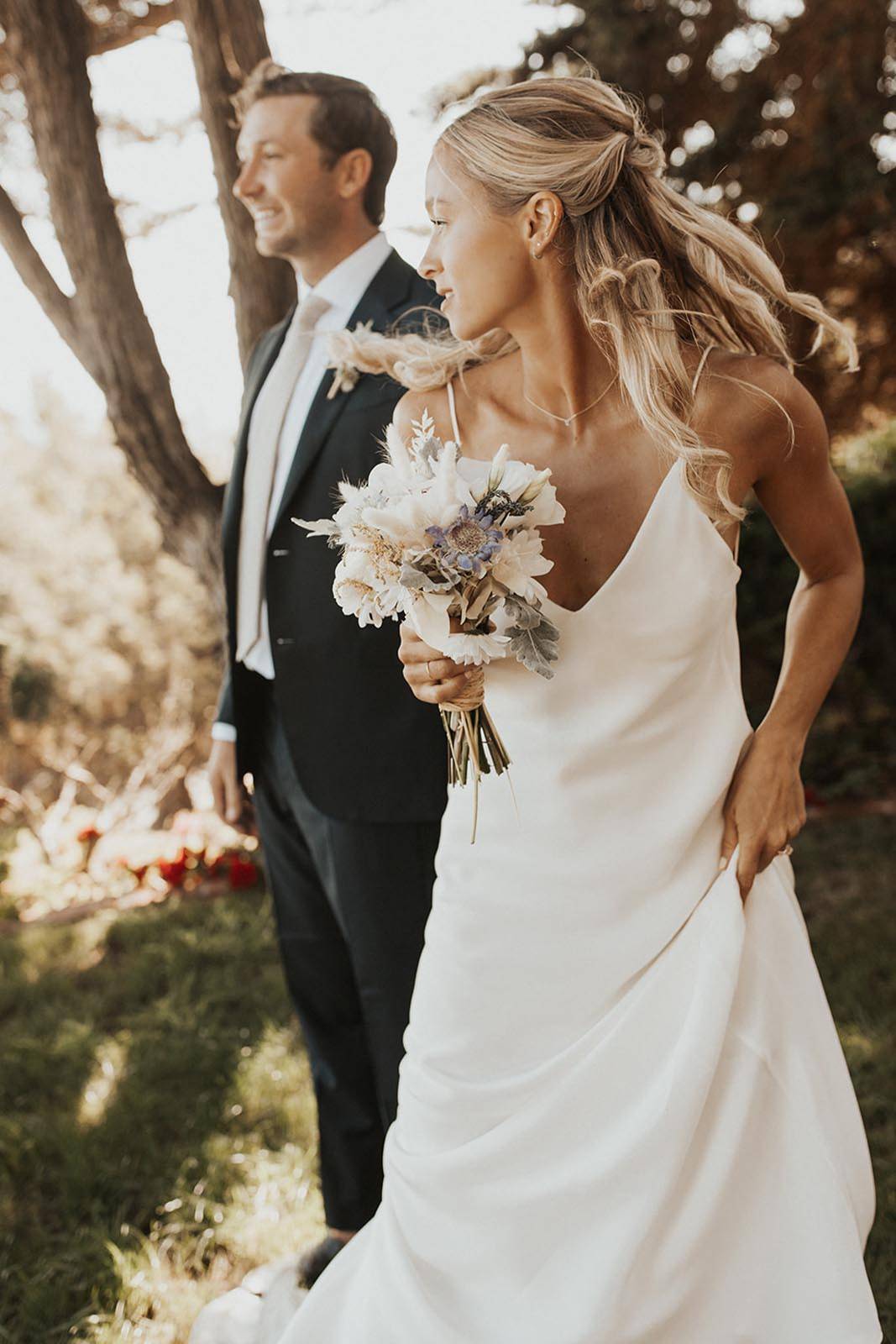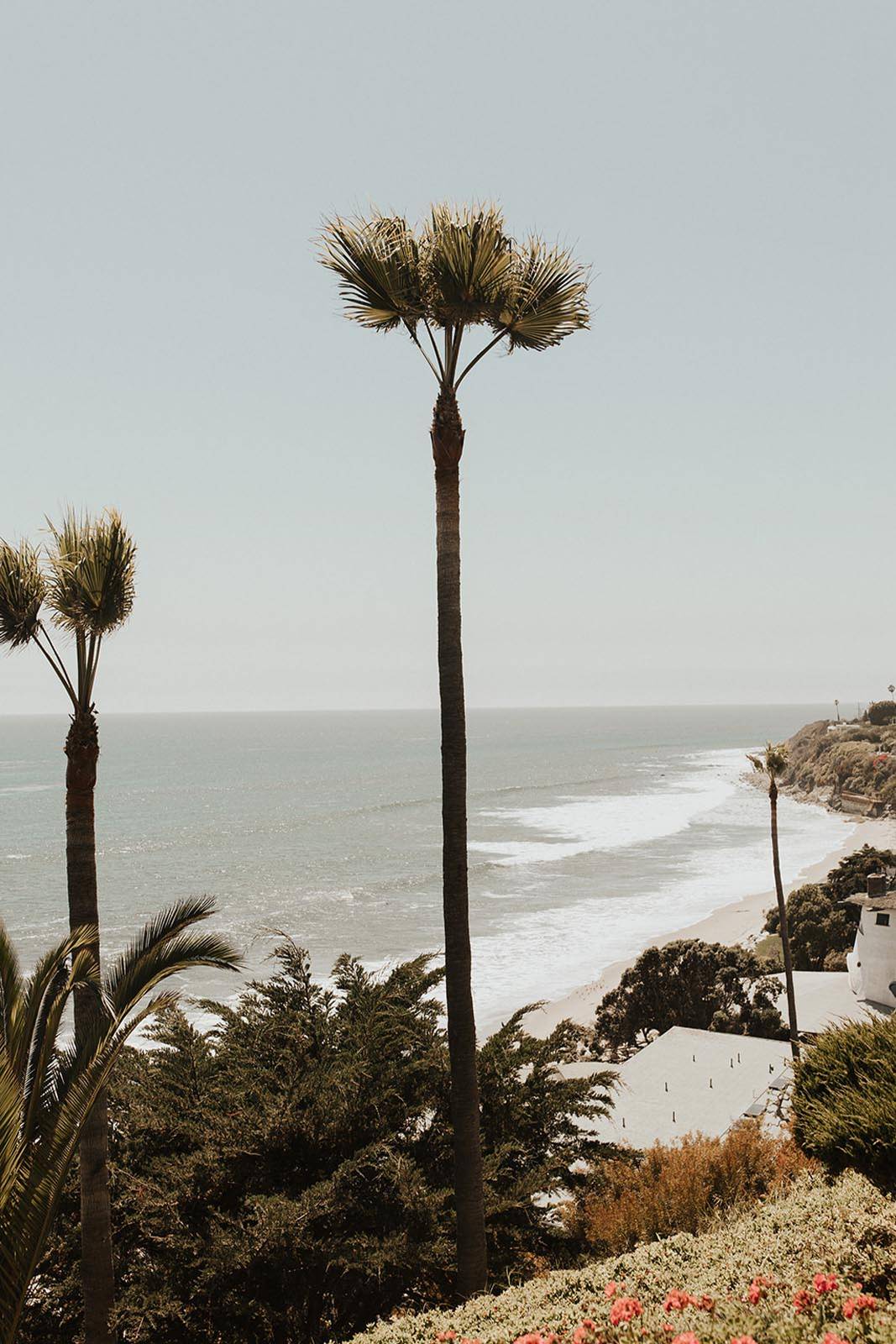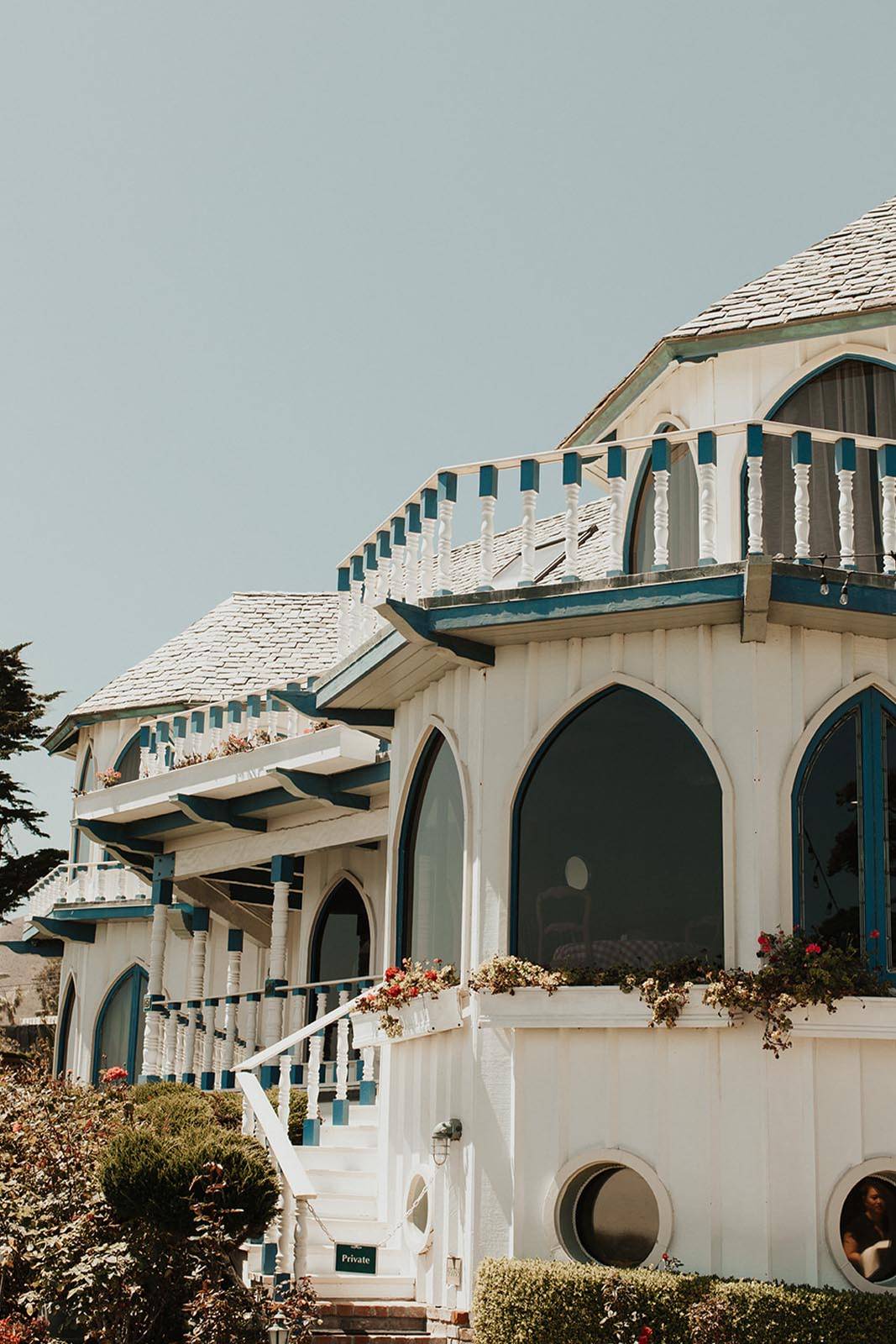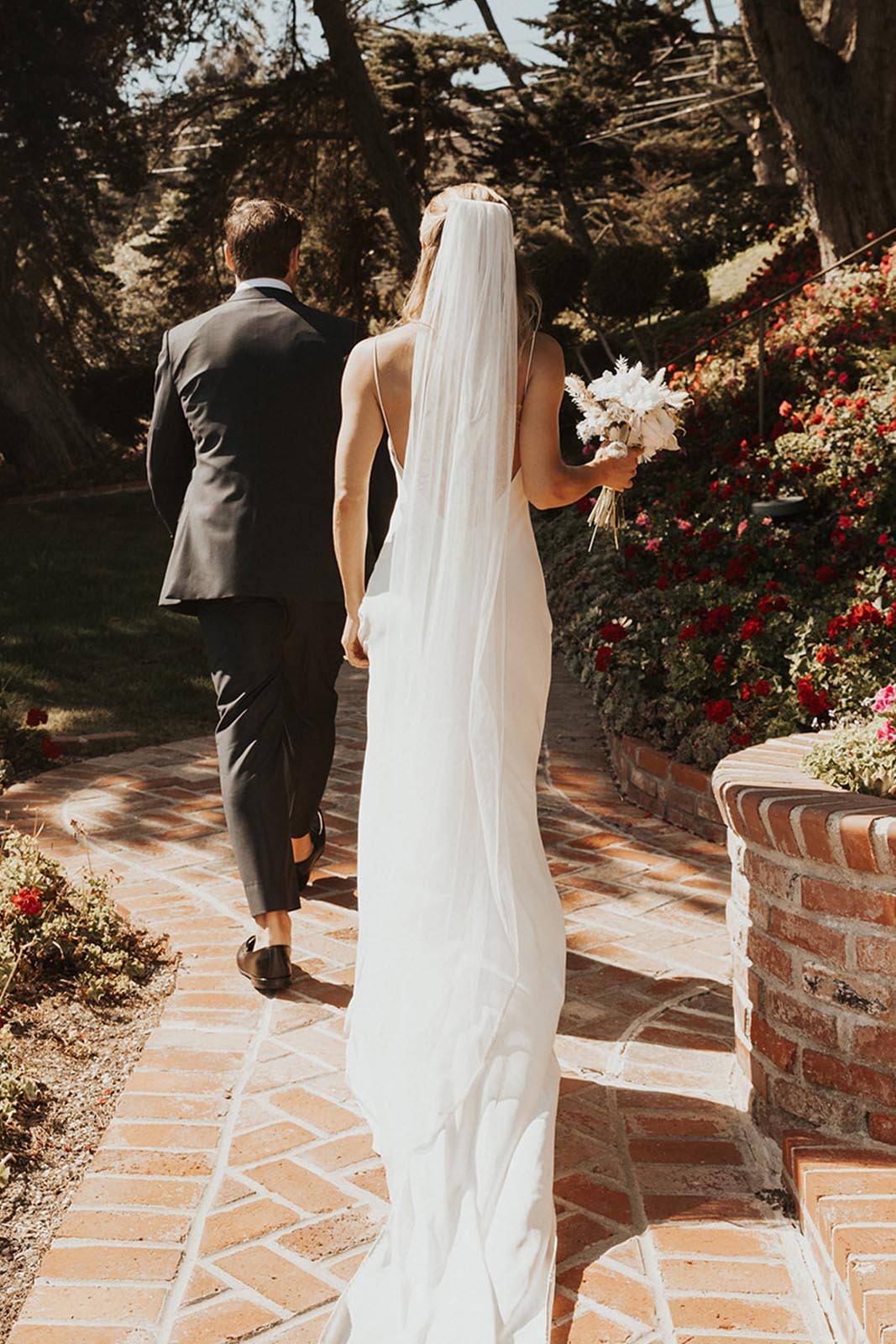 Tell us about your experience when you found your dress.
Did you buy your wedding dress online or visit one of our Showrooms?
I live in Manhattan Beach but my family is in New Jersey. I flew home for the holidays and made an appointment at your New York showroom. My mom really wanted to be a part of the process. It was covid so there was no one else in the showroom. It was a pretty special experience. The Summer dress was the first one I tried on. The stylist pulled three other dresses but I only tried them on the confirm what I already knew, that the summer dress was the one.
What was your first date?
For our first date, we had drinks at Bacari PDR in Playa Del Rey, CA. I think we shut the restaurant down.
.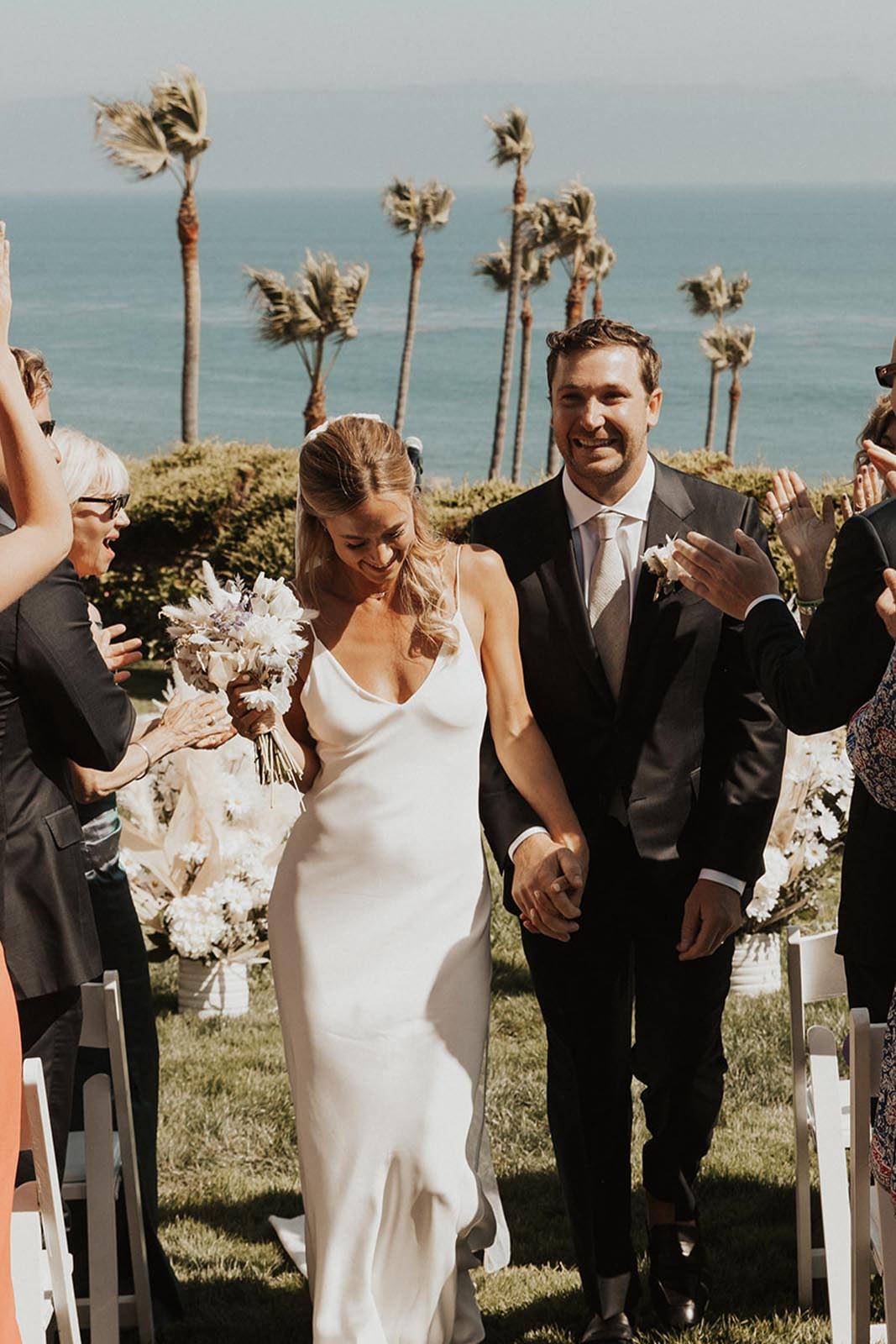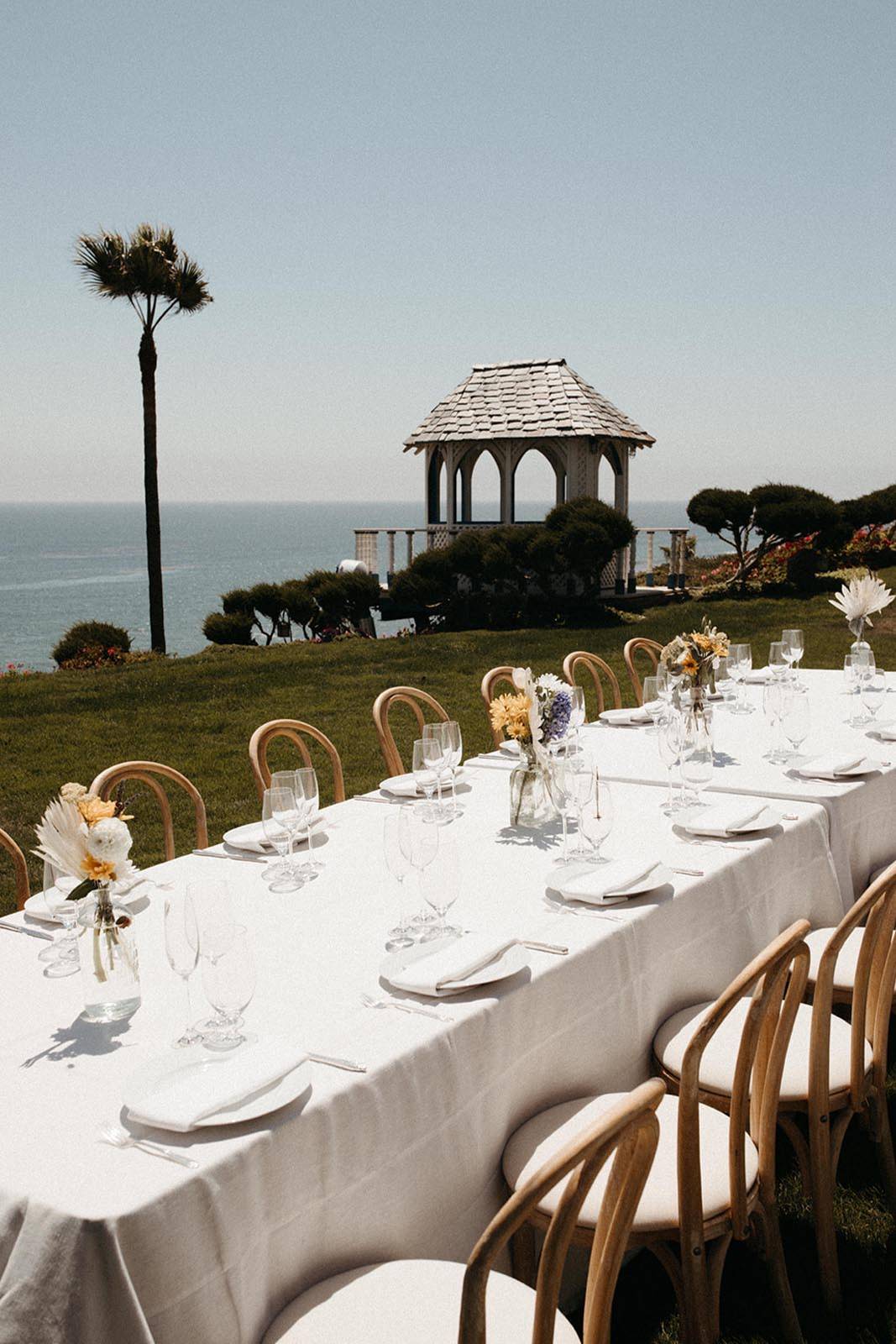 Yes, I diy-ed a lot of it. I went to various antique markets to collect the vintage sea glass vases for the centerpieces. I also designed the signage for the seating chart, bar menu, and buffet menu. I choreographed our dance too!
Where did you get married?
Tell us about the location & the style of your wedding.
Just like my dress experience, my venue experience was the same. It was the first venue visited and we immediately knew it was the one. We got married at Cypress Sea Cove in Malibu. It's a private estate and it came with just the property. We had to bring in everything including renting chairs, tables, bathrooms, the caterers had to build out a kitchen. The backdrop was the ocean on all edges of the property. The property also had the most beautiful rose gardens with brick walkways and cute gazebo right on the cliff. I wanted to focus on the natural beauty around the property. The vibe was minimal, natural, vintage. We had bamboo linen, vintage cutlery, sea glass vases, and half fresh- half dried flowers.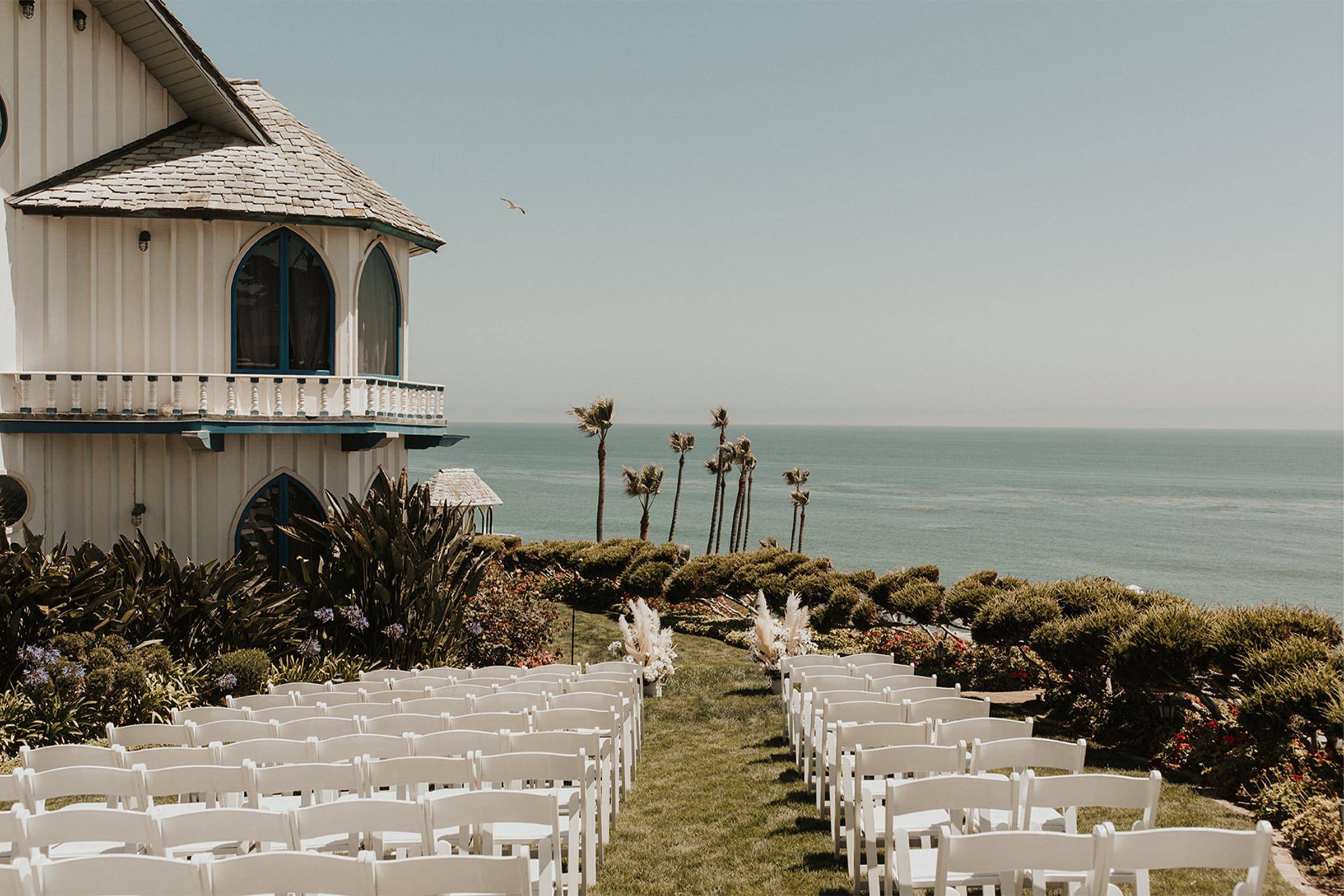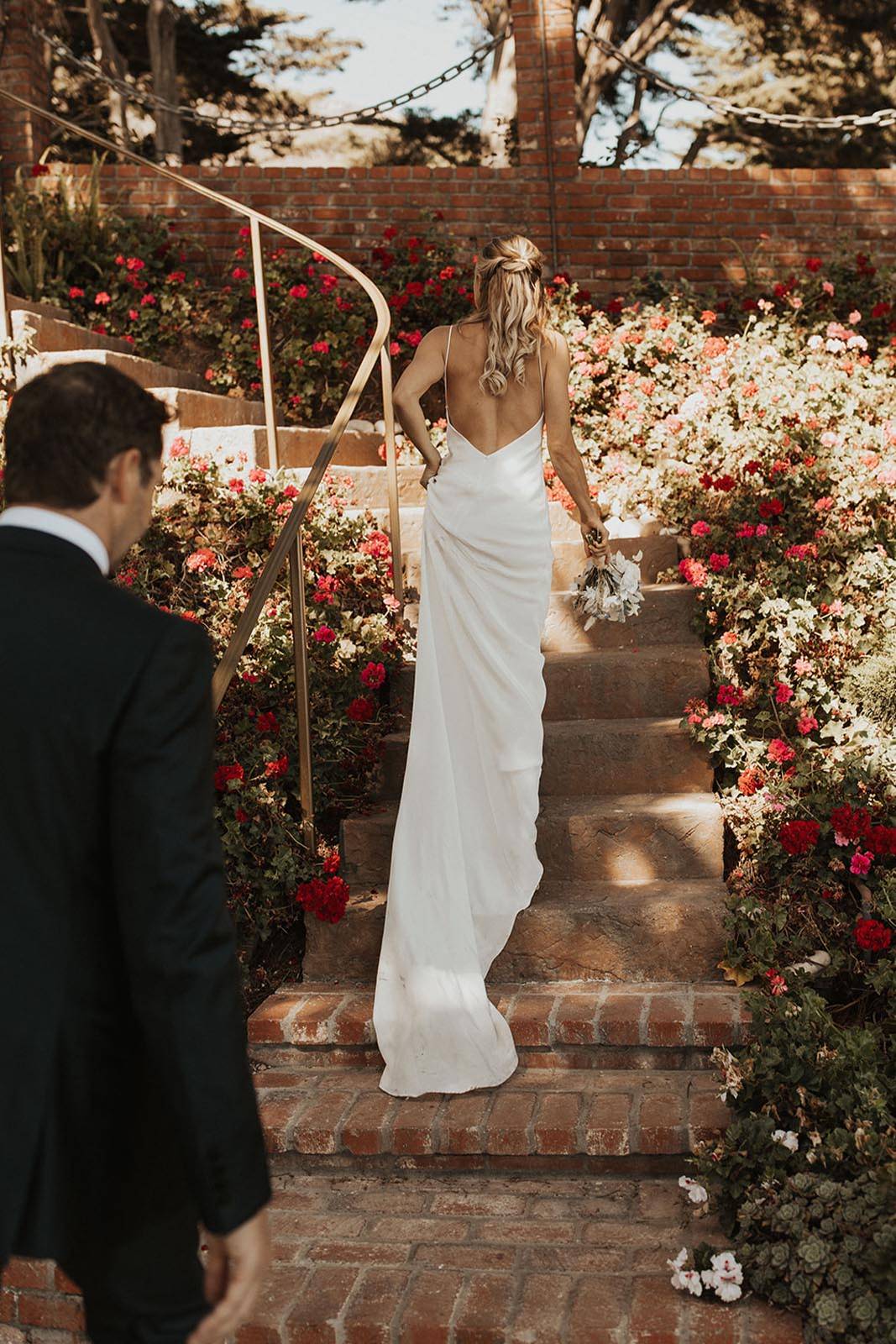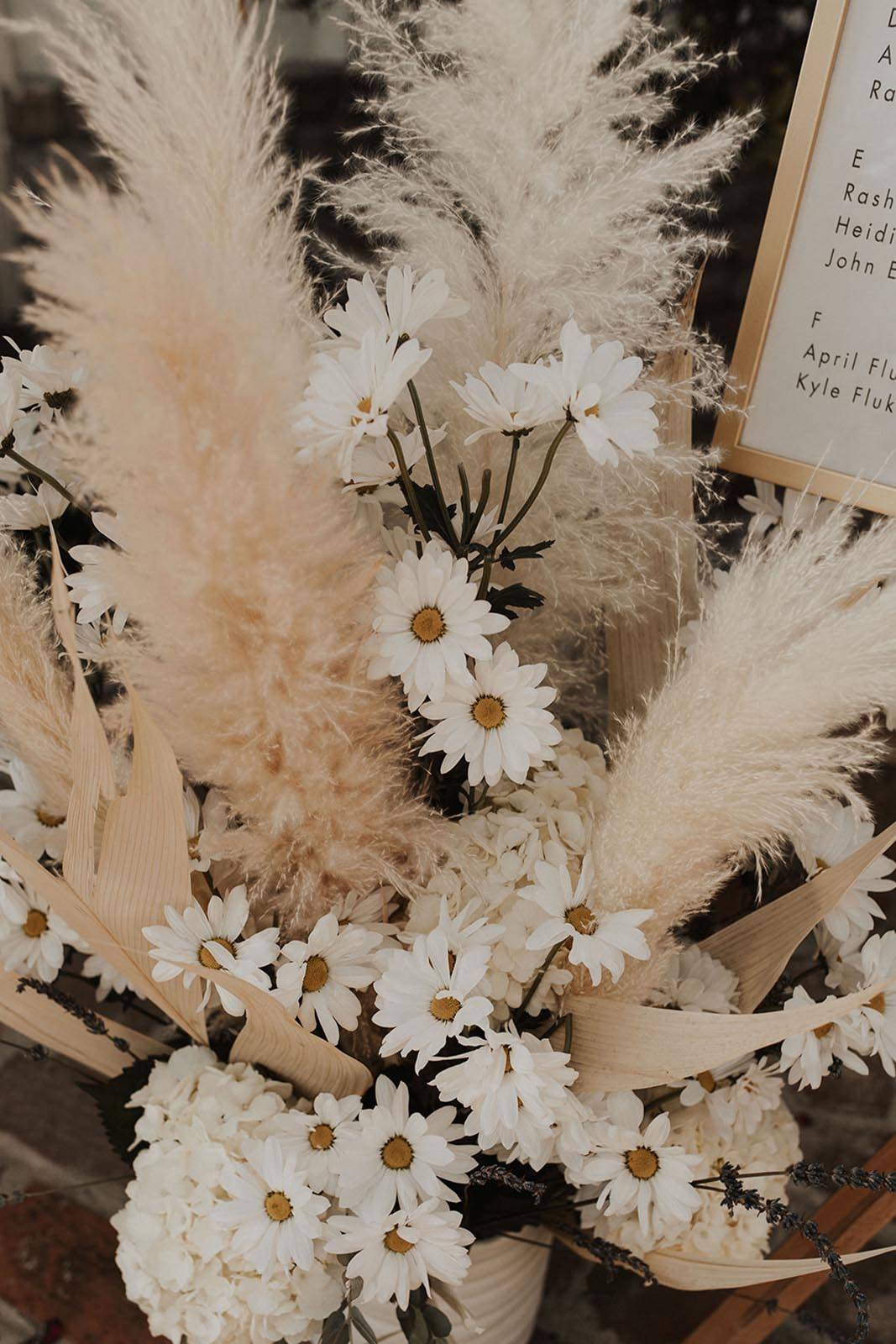 The funniest moment on the day or something that surprised you?

It was a surprise we ran out of Tequila. Luckily our wedding coordinators ran out to pick up a few bottle towards the end of the evening. My jalapeño margaritas were a huge hit!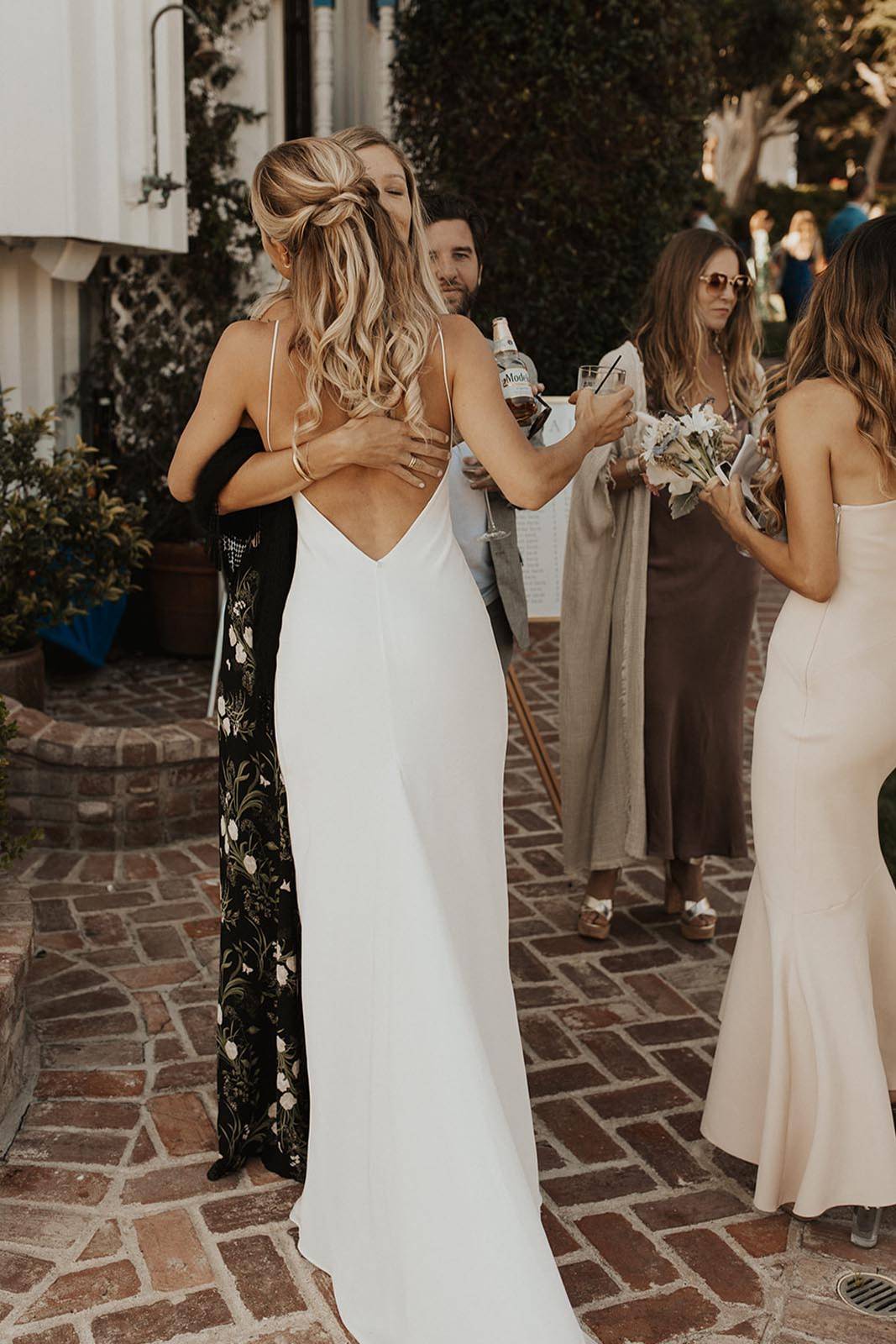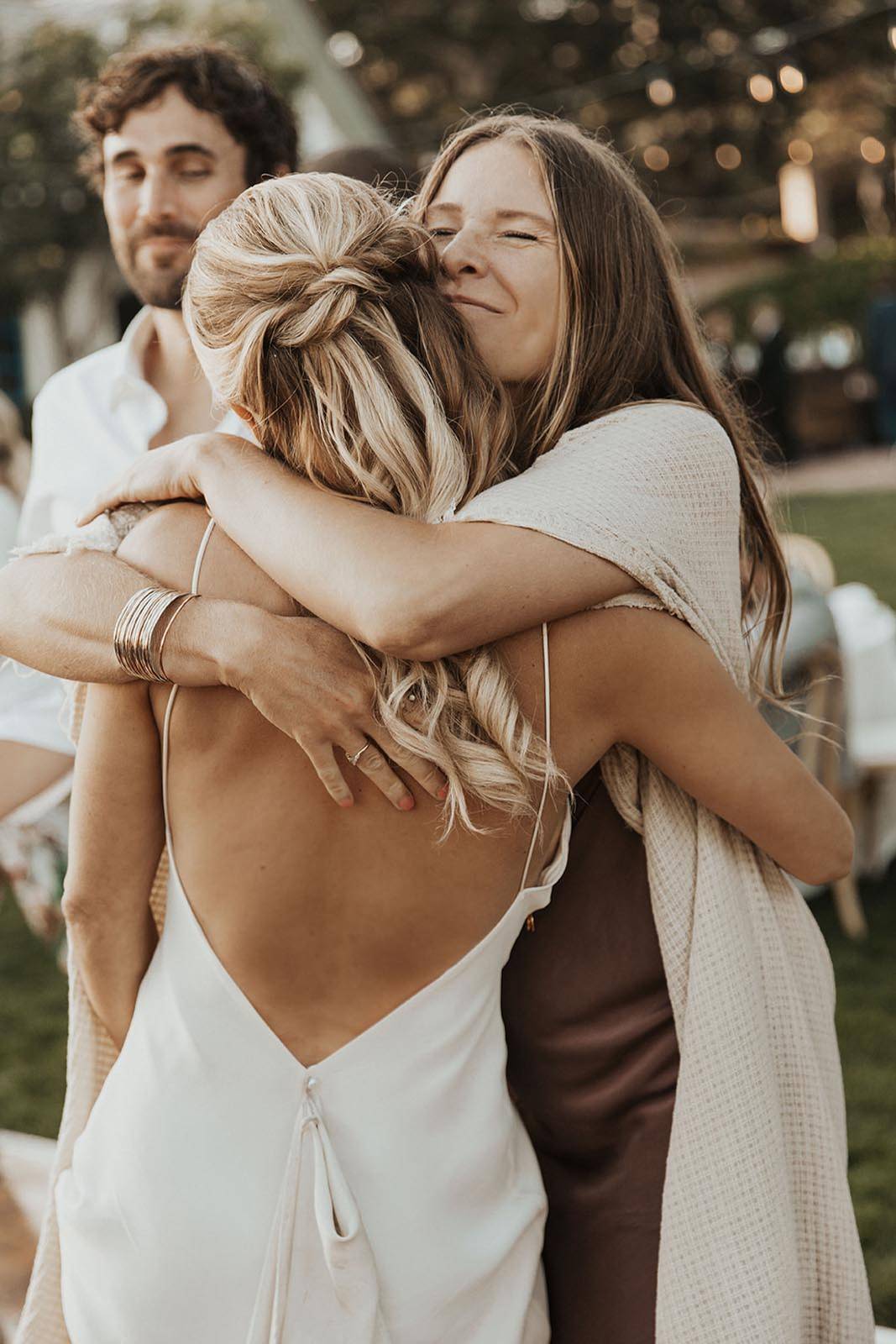 ---
Any last advice or words of wisdom that you can share?
It goes by fast. Don't sweat the small stuff! Be present!
---