Jordan & Cyndi in the Arlo Gown
Modern, romantic and laid back is the type of dream wedding Jordan and Cyndi were striving for and that is exactly how it turned out. With the glamorous skyline of NYC in the back, it truly was chic.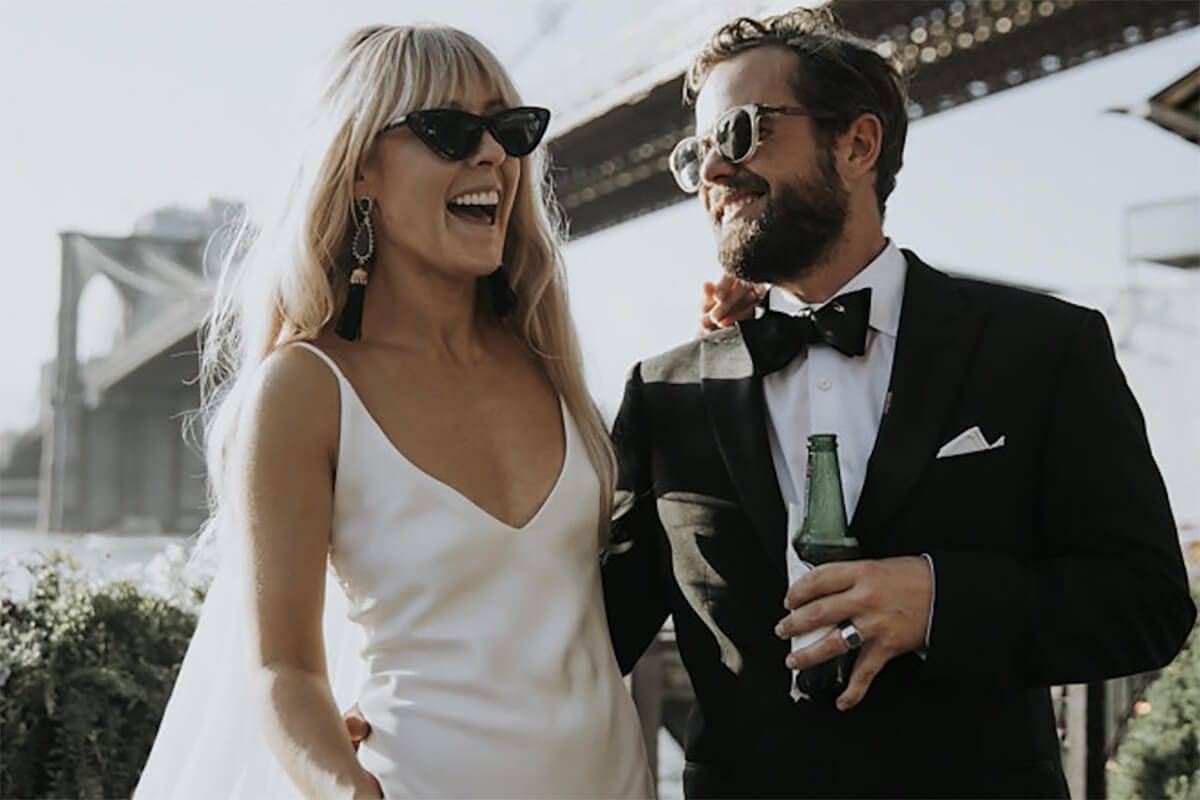 What is a Grace Woman to you?
A free-spirited romantic.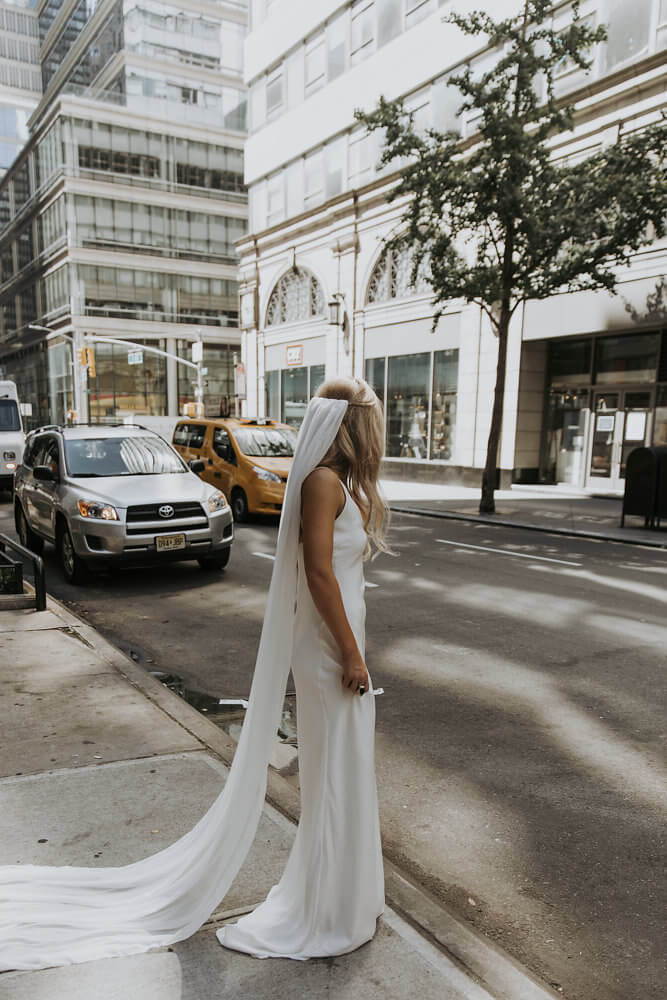 What is it you loved about your GRACE gown and accessories?
For me, I loved the Arlo gown's striking simplicity. It was classic and timeless. I loved the way it draped over my body and with the Gabriela veil, it felt effortless.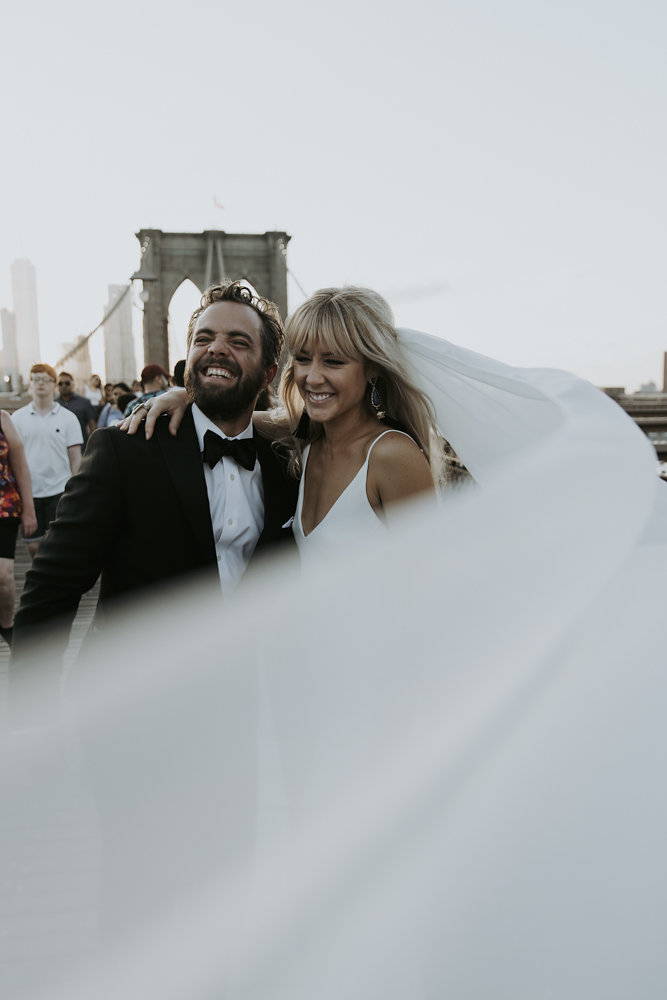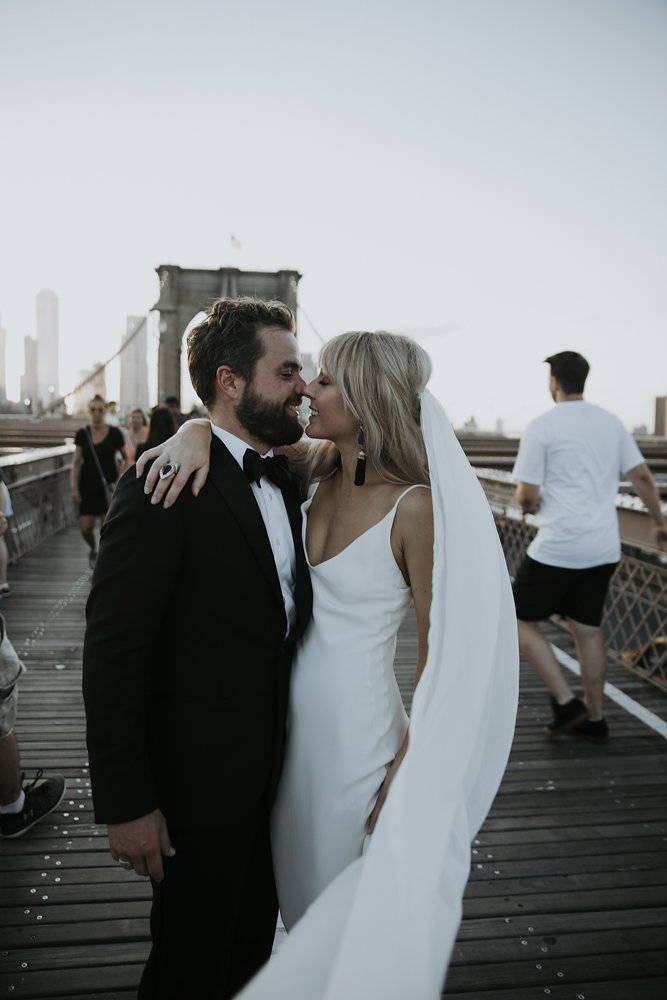 Tell us about your experience when you found your dress, did you buy your wedding dress online or in one of our showrooms?
I actually went into the Burleigh Showroom to look at two different dresses. While I was sipping on my second glass of champagne, I saw the Arlo hanging. It was silk perfection, and the simplicity was exactly what I really wanted.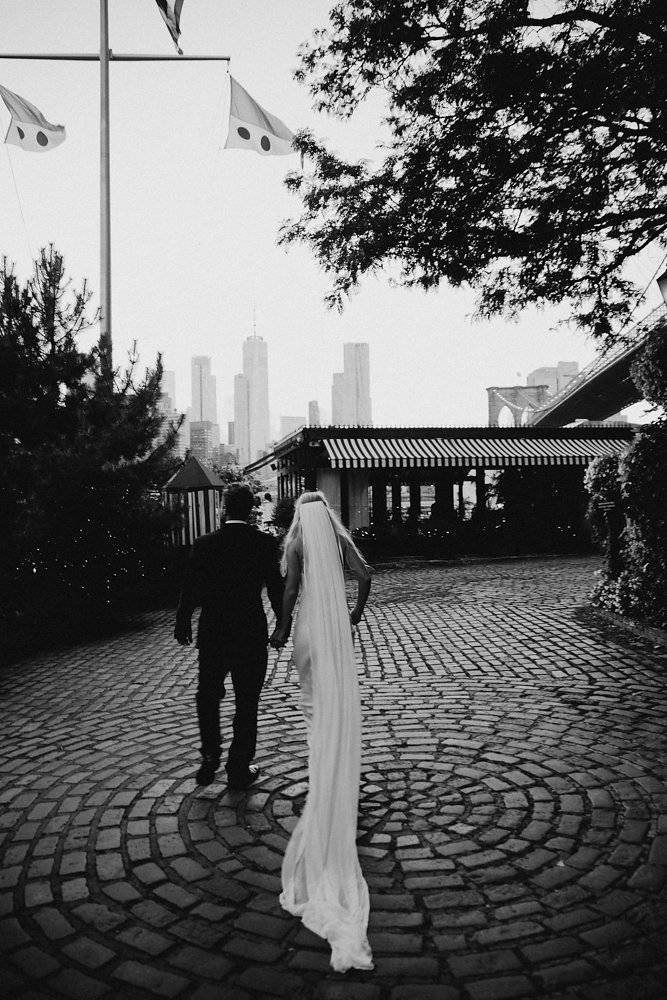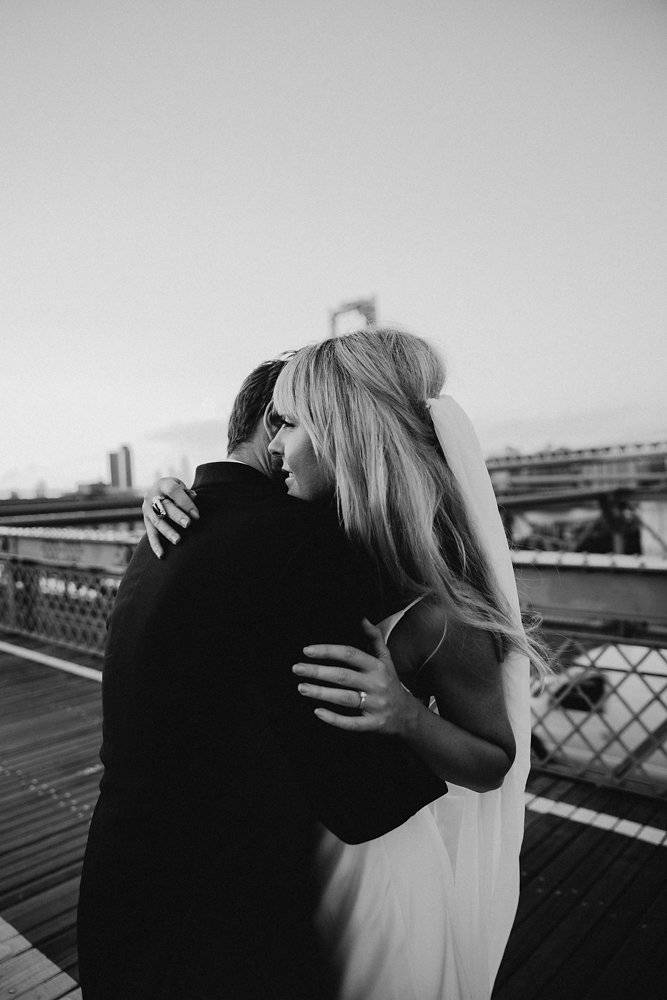 Describe your wedding day look…
I think my look was simple and classic. I never wanted to look back at something I would regret. You can never regret a gown like the Arlo, she is timeless. She will never age, never go out of style.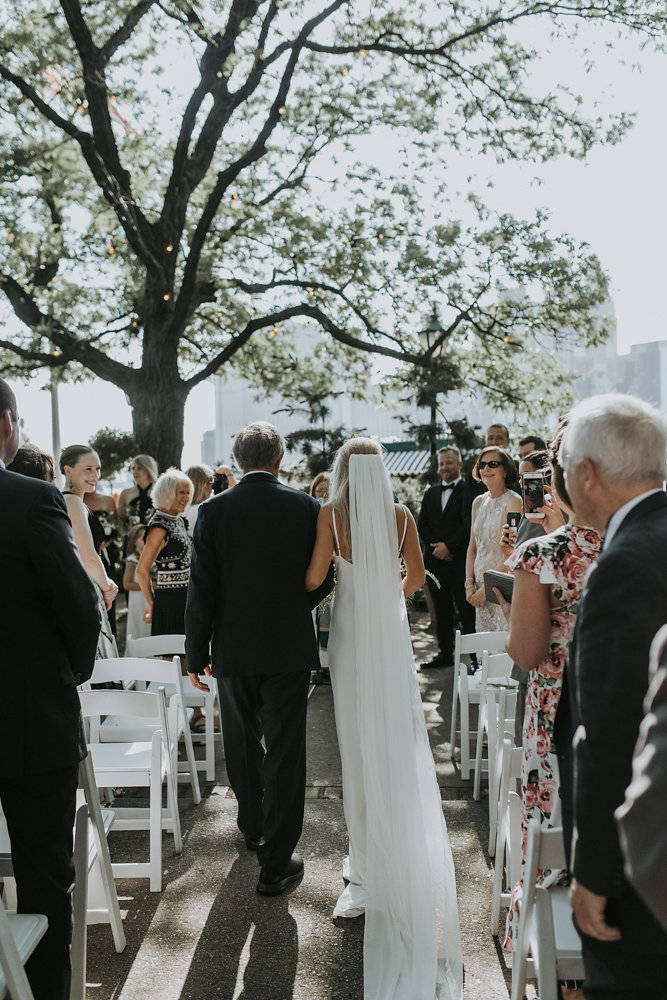 We were over on Nusa Lembongan, one of the islands of Bali. Apparently, Jordy had planned to propose on the beach at sunset, but there was a lot more people than he had planned and it wasn't the intimate setting he had hoped for, and I was also lagging along the beach asking to stop for a beer. So, we went and had some drinks and dinner, as we got back to our villa, I walked inside and he called me back out. He was under the frangipani tree on one knee and the moonlight was on the ocean behind him. It actually turned out pretty cute, I think.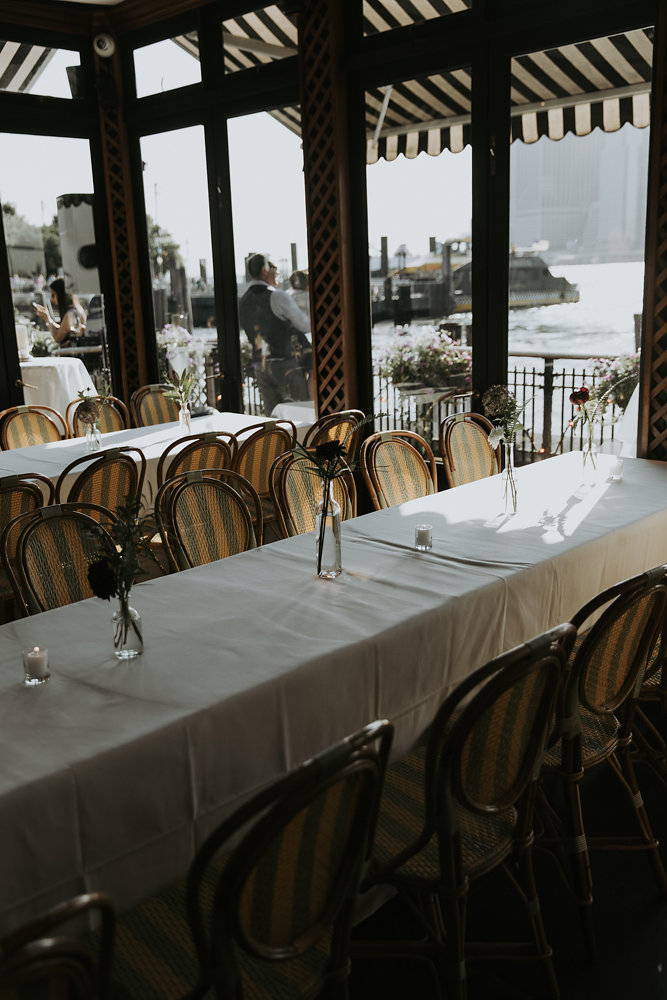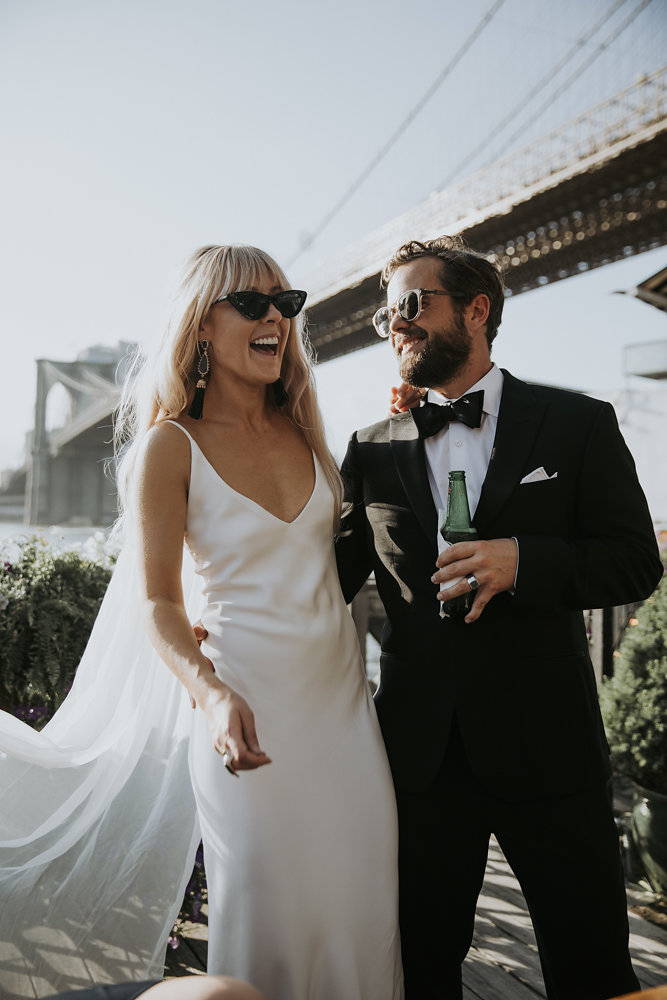 What was your goal for your wedding / what was the most important aspect to you?
Our main goal for our wedding was for it to feel personal and like us. We didn't want it to feel like a monotonous structured old fashioned wedding. We wanted it to feel modern and romantic, keeping our laid back vibes with the glamorous New York skyline. The important aspects were good food, good tunes, good people and of course a good dress.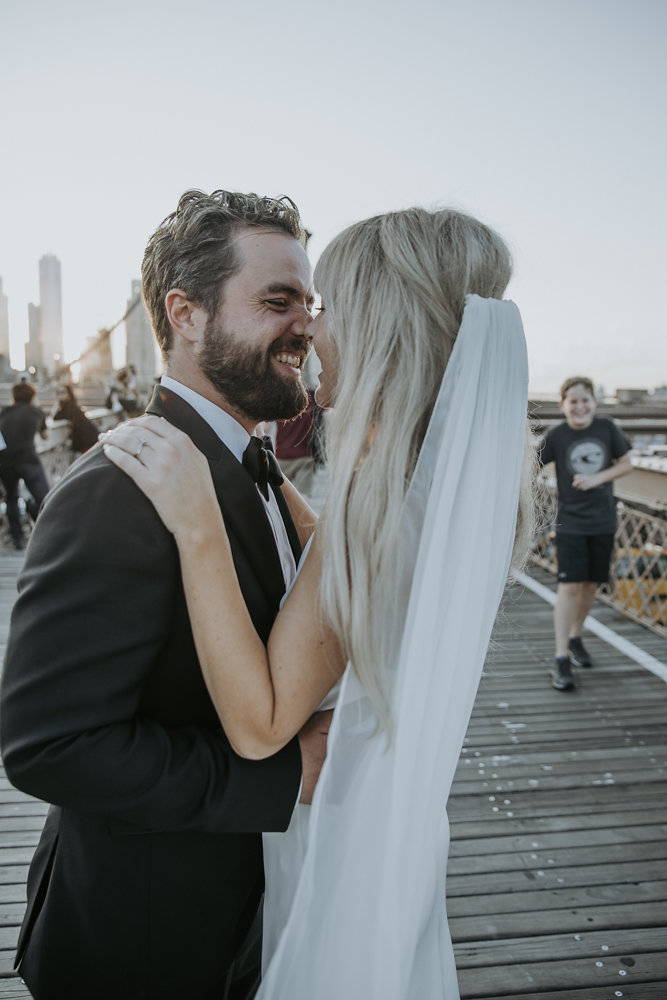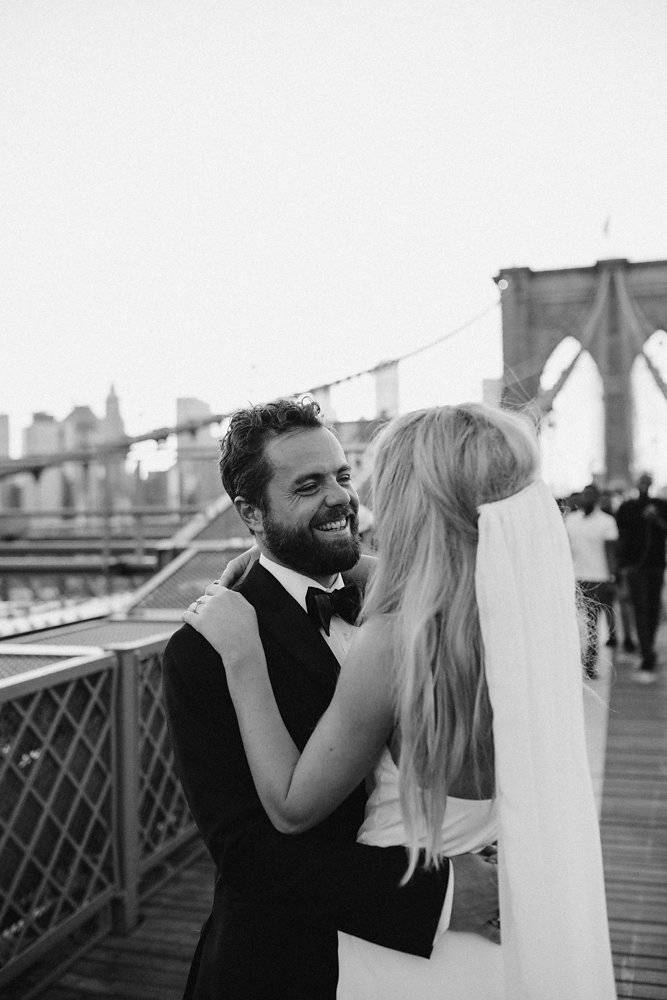 The funniest moment on the day was…
Probably the whole shoe situation. I have a thing for shoes and there were a few problems with the groomsmen's shoes and my dad's. Apparently, my dads and one of the groomsmen's shoes I had ordered didn't fit, but because it was July 4th the day before the wedding they had trouble trying to get new ones. So, when I arrived at our first look with Jordy and our bridal party, the first thing I noticed was one of the groomsman was in thongs! It was funny having him cruisin' around in his tux and thongs. Then when I met my dad right before he walked me down the aisle the first thing I saw were his shoes, they weren't thongs but they also definitely weren't what I had picked. Still funny.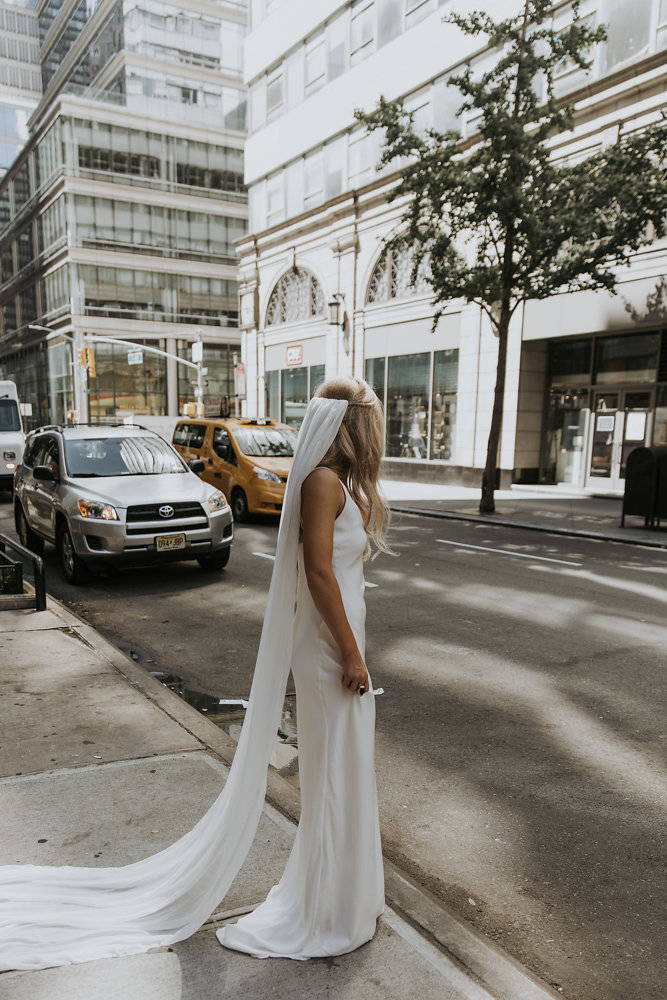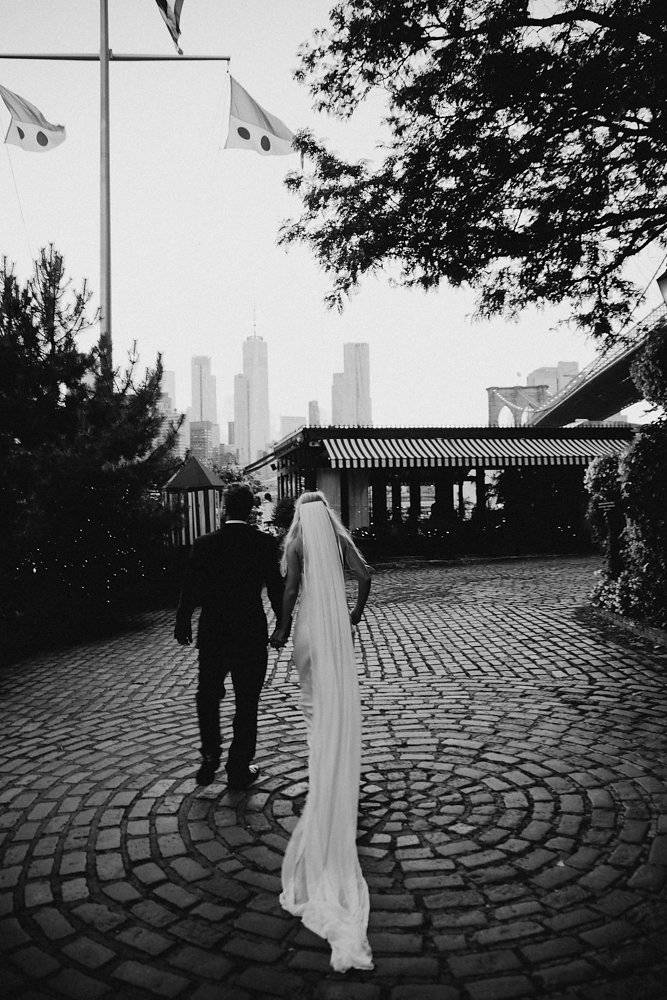 What was the most stressful part to planning?
Being across the other side of the world was stressful! I'm a very personal person, I like to meet face to face, or talk on the phone. I also was pretty stressed about hair and makeup, which sounds so funny now. At the time though I found it difficult to get my hands on hair and makeup, I was terrified of getting bride glammed. Although I was super lucky to have Jordan's sister and Luke, who runs the events at The River Cafe, over in New York helping with everything. They were amazing.
Any last advice or words of wisdom that you can share…
Enjoy all the planning with your husband to be. This day is just really for the two of you!



THE BRIDE WORE: THE DISCONTINUED ARLO GOWN