Jordan & Nicole in the Arlo Gown
Nicole and Jordan's ceremony was at the Calile Hotel in Brisbane. The curved brick lines, beautiful city views, concrete and simplicity of it all was so typically 'them'. The day was intimate and special for all close friends and family who joined.
What is a Grace Woman to you?
Bold, unique and confident.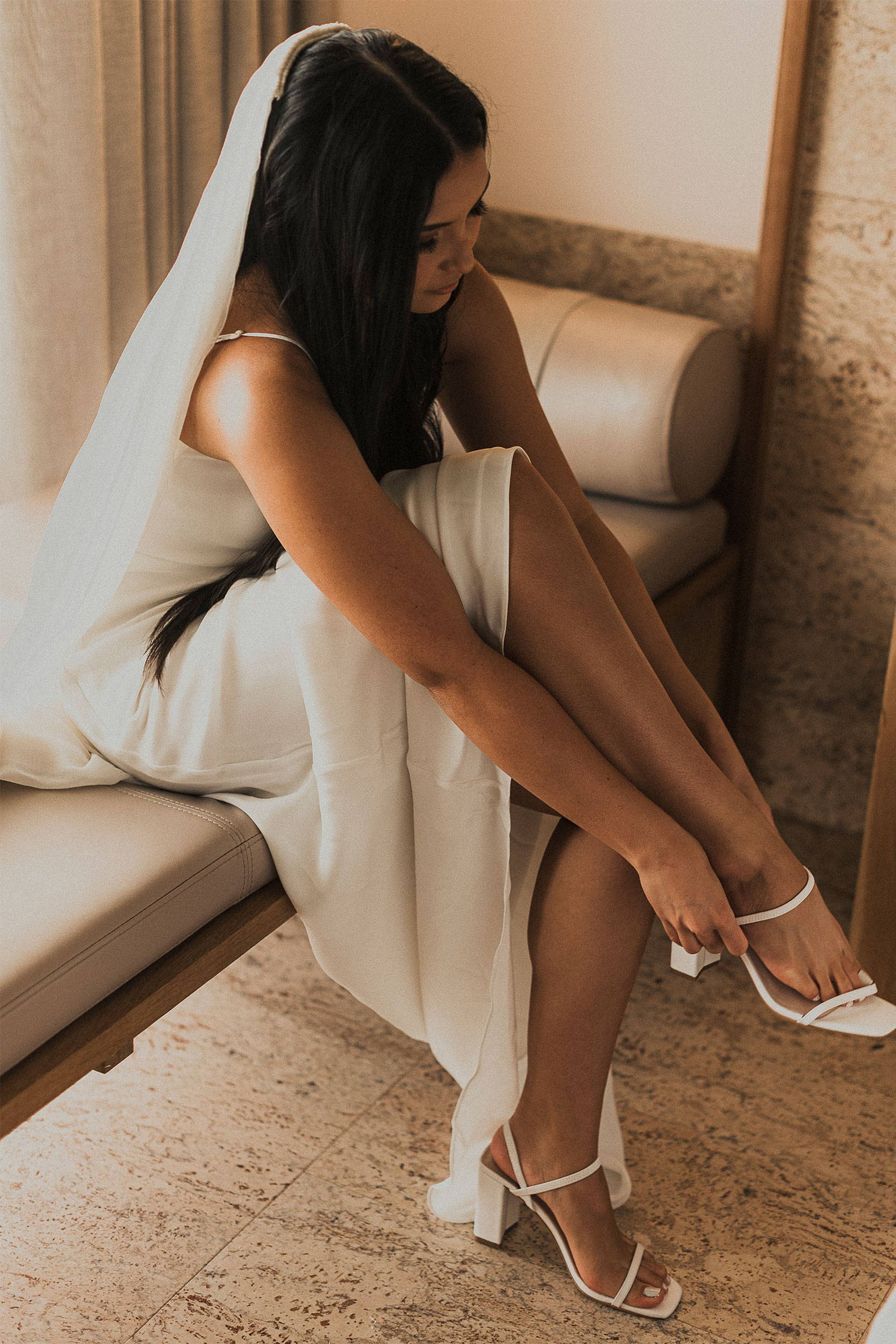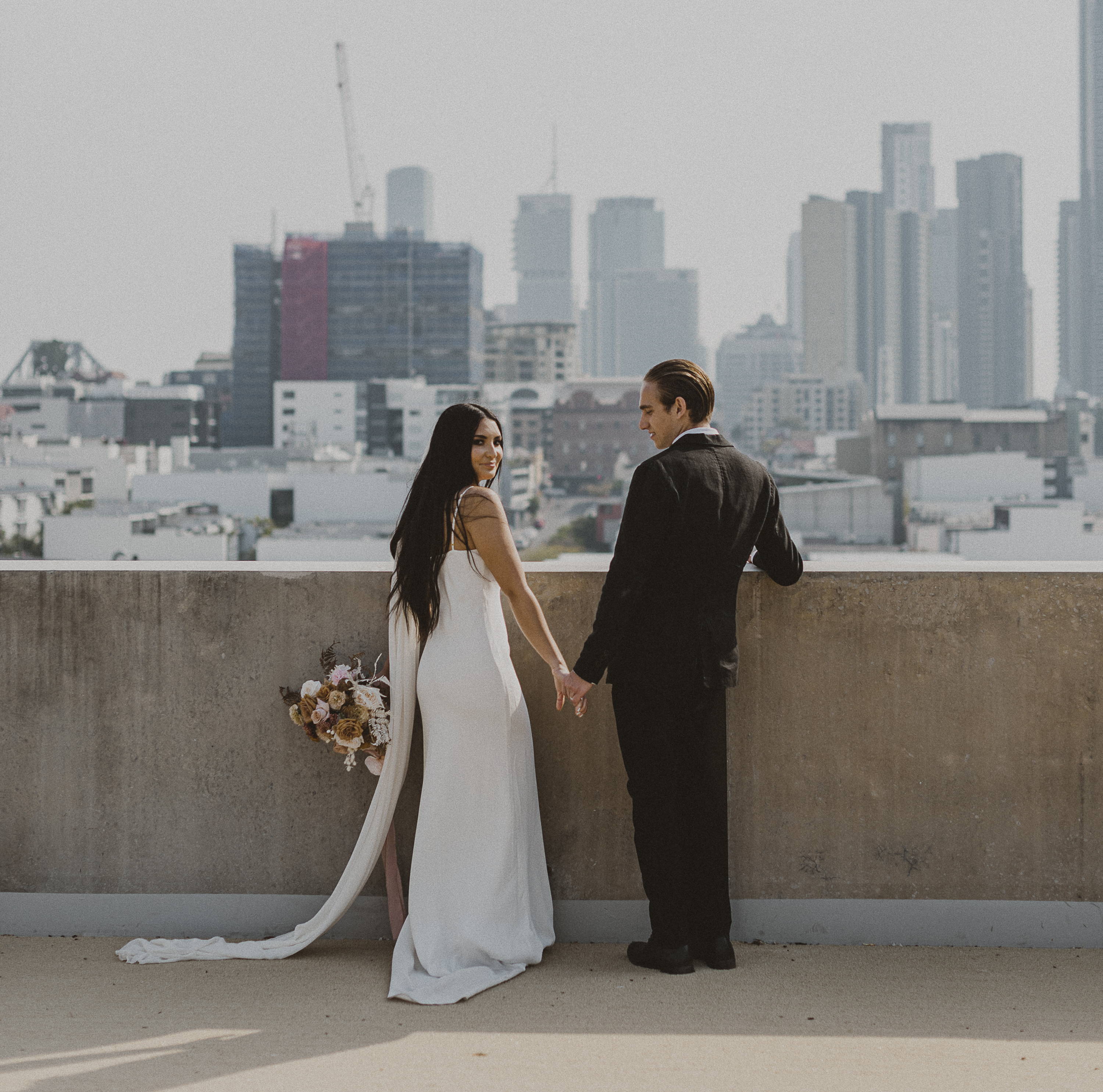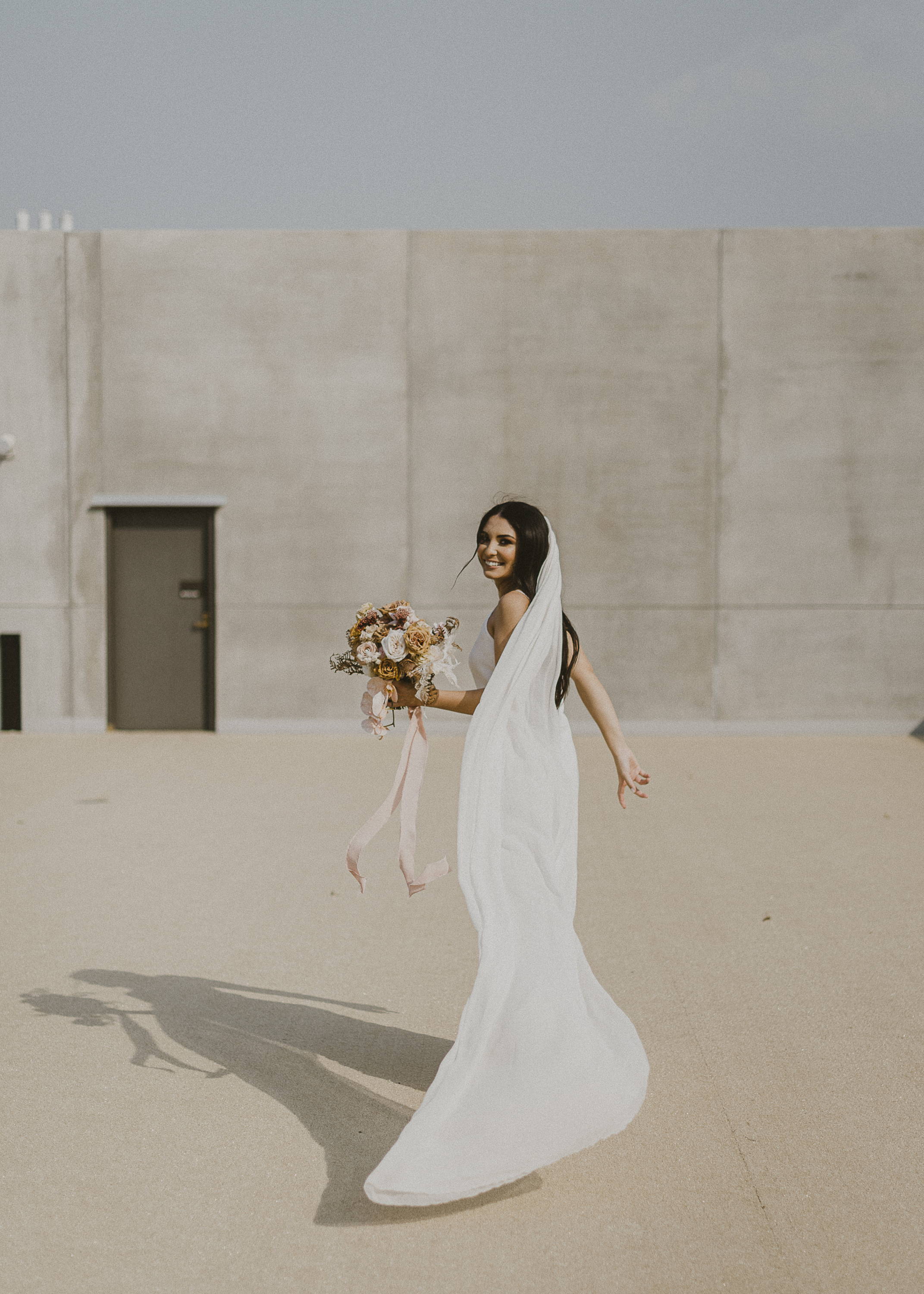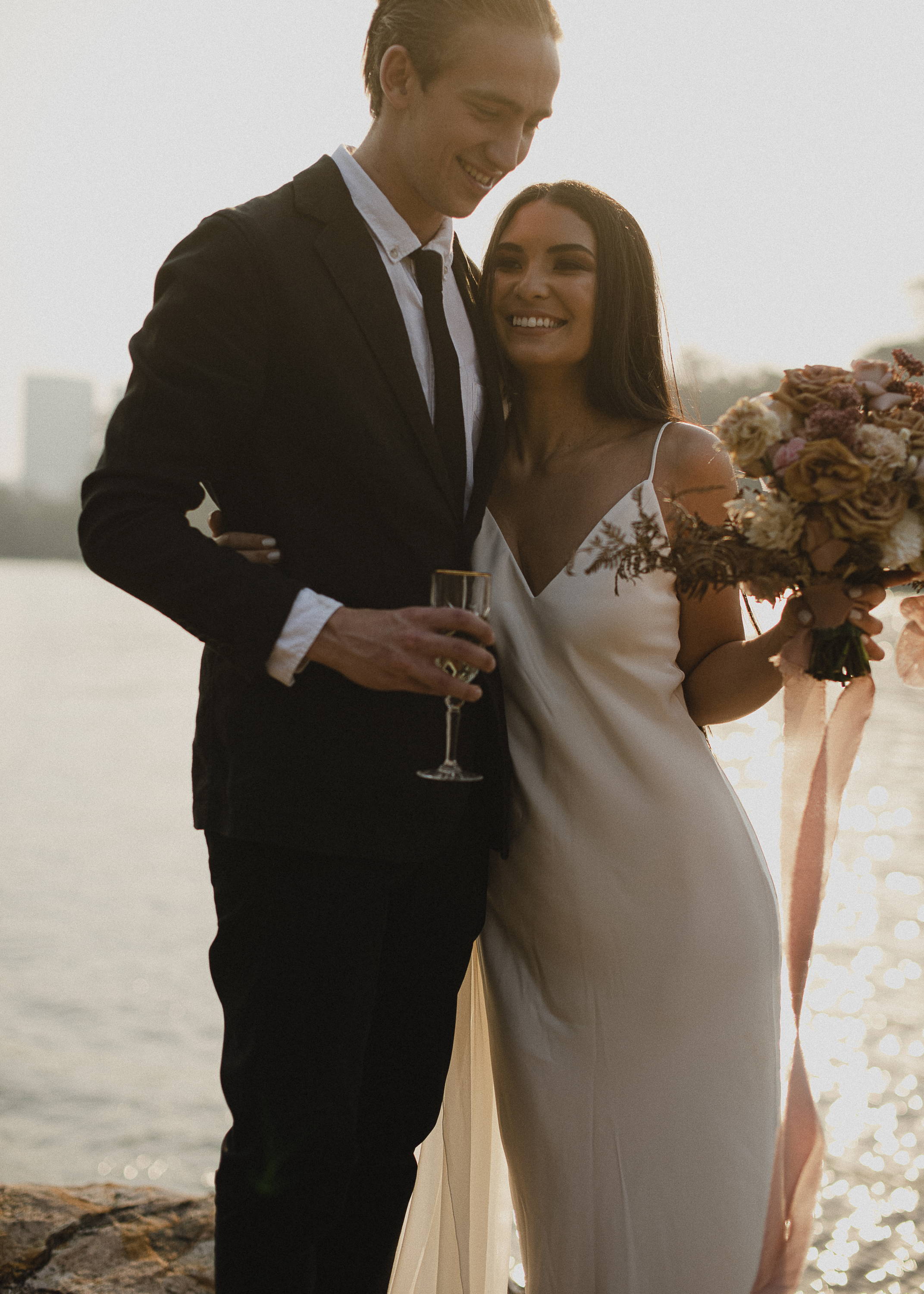 Which GRACE gown did you choose and how did you know it was 'The One'?
I have absolutely loved the Arlo for years! Every time I saw it on Instagram and Pinterest it just looked incredible on every bride! I had no doubt in my mind this dress was what I was going to be wearing for my wedding day!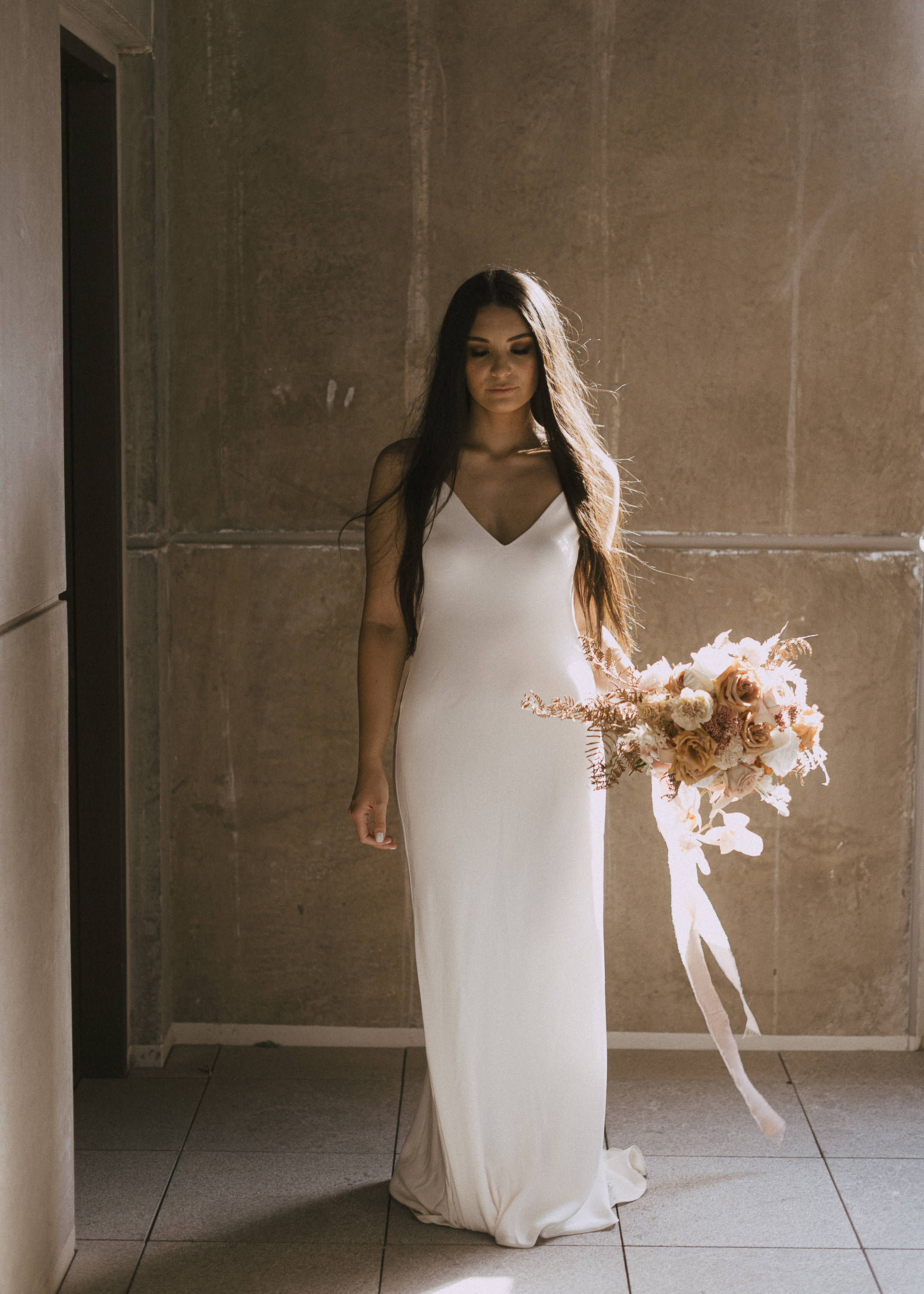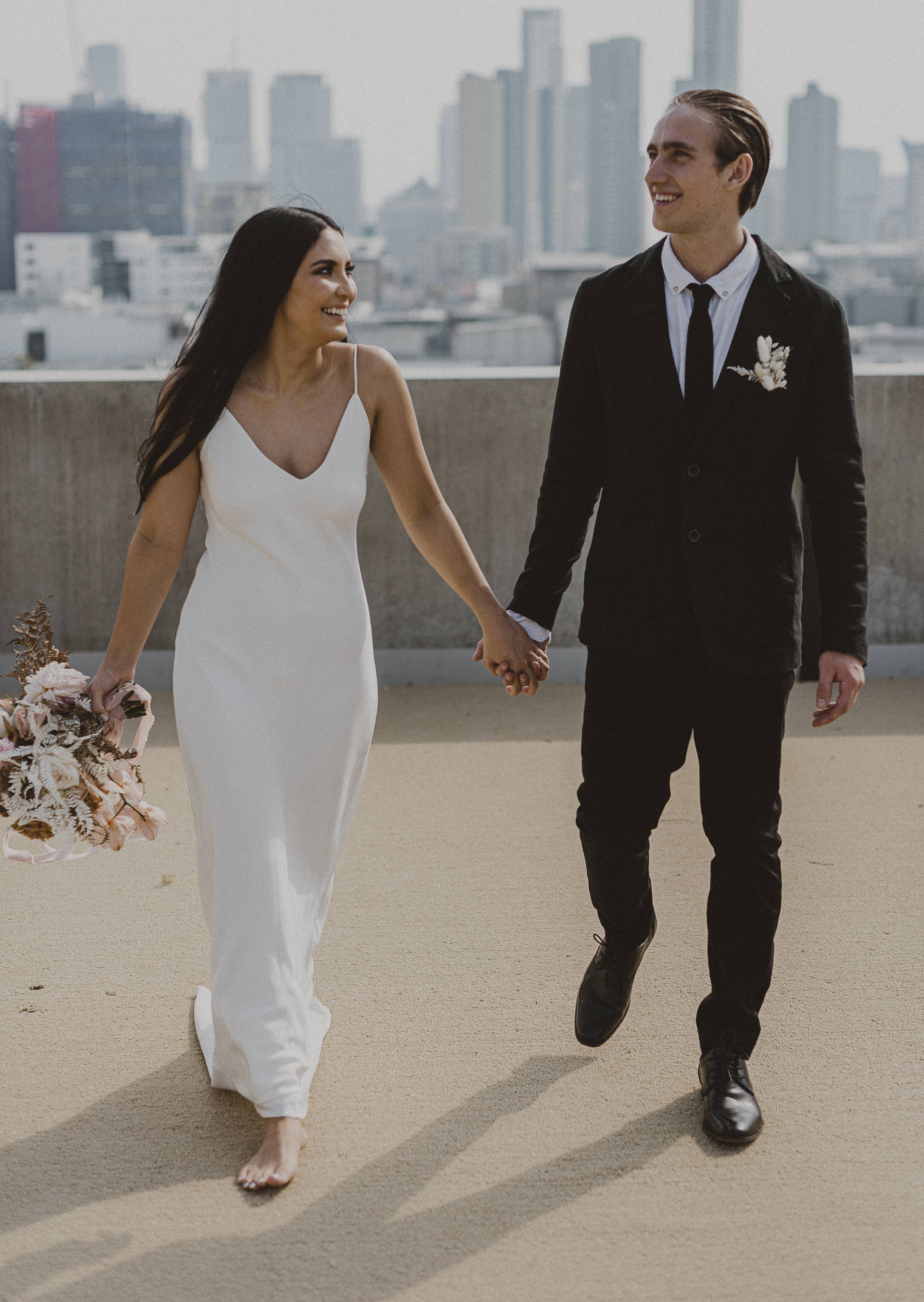 Tell us about your experience when you found your dress, did you buy your wedding dress online or in one of our showrooms?
When I had my fitting at the Gold Coast Showroom, the first dress I tried on was the Arlo and I fell in love as soon as I put it on. There was no question this gorgeous dress was the one!!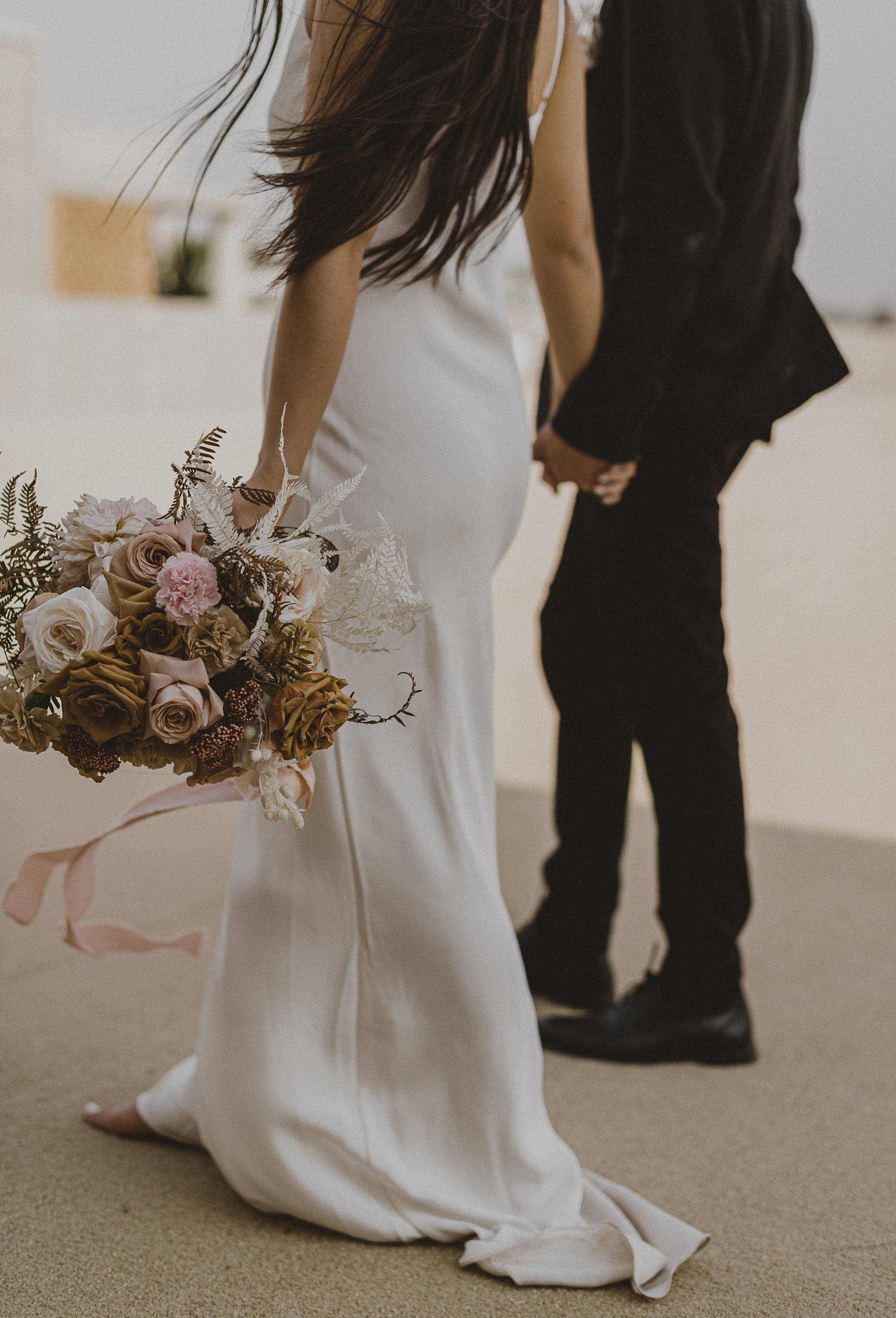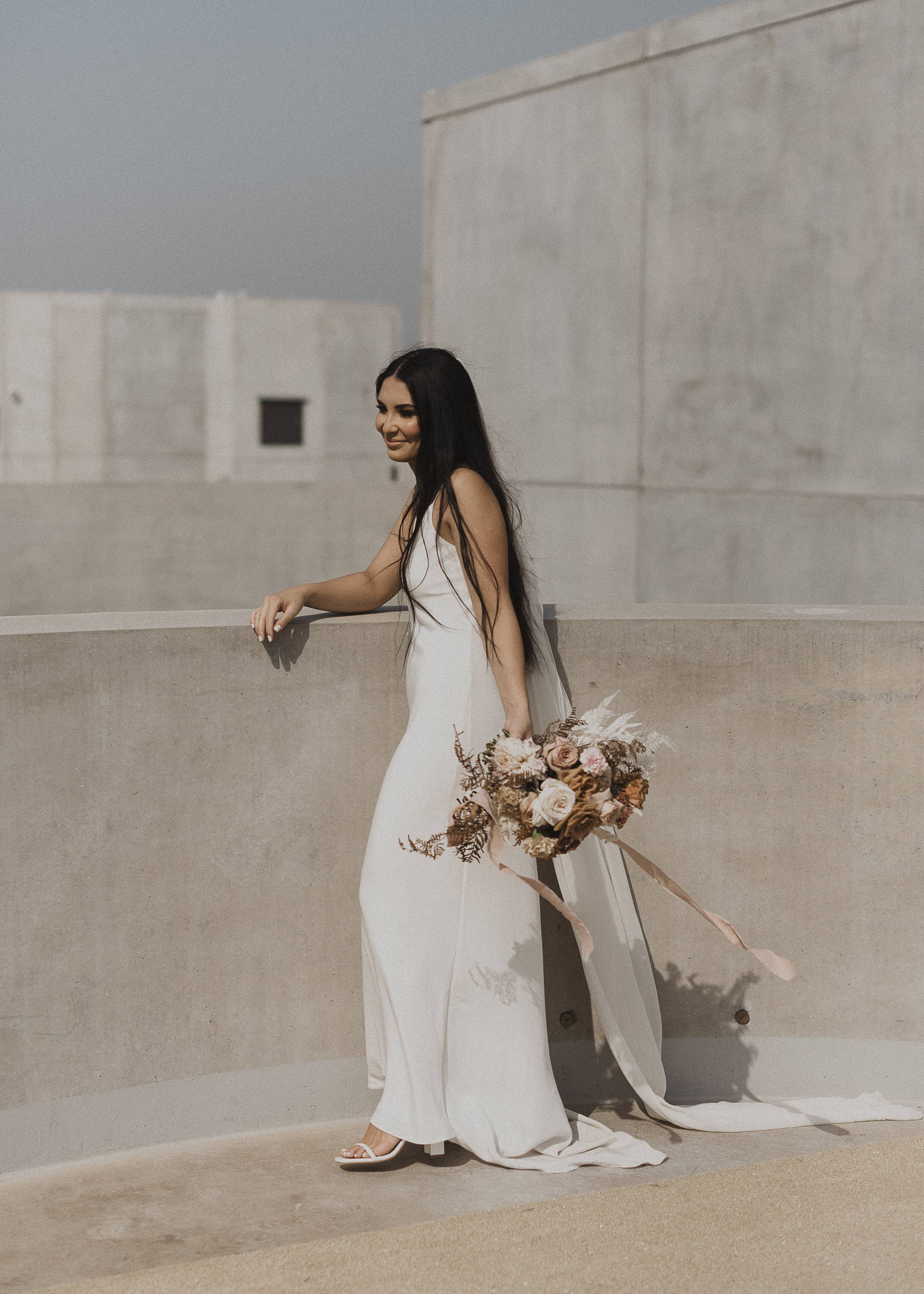 How did you feel in your dress on the day?
Amazing! The simplicity of the dress along side our ceremony location and details was more than I could have ever dreamt of!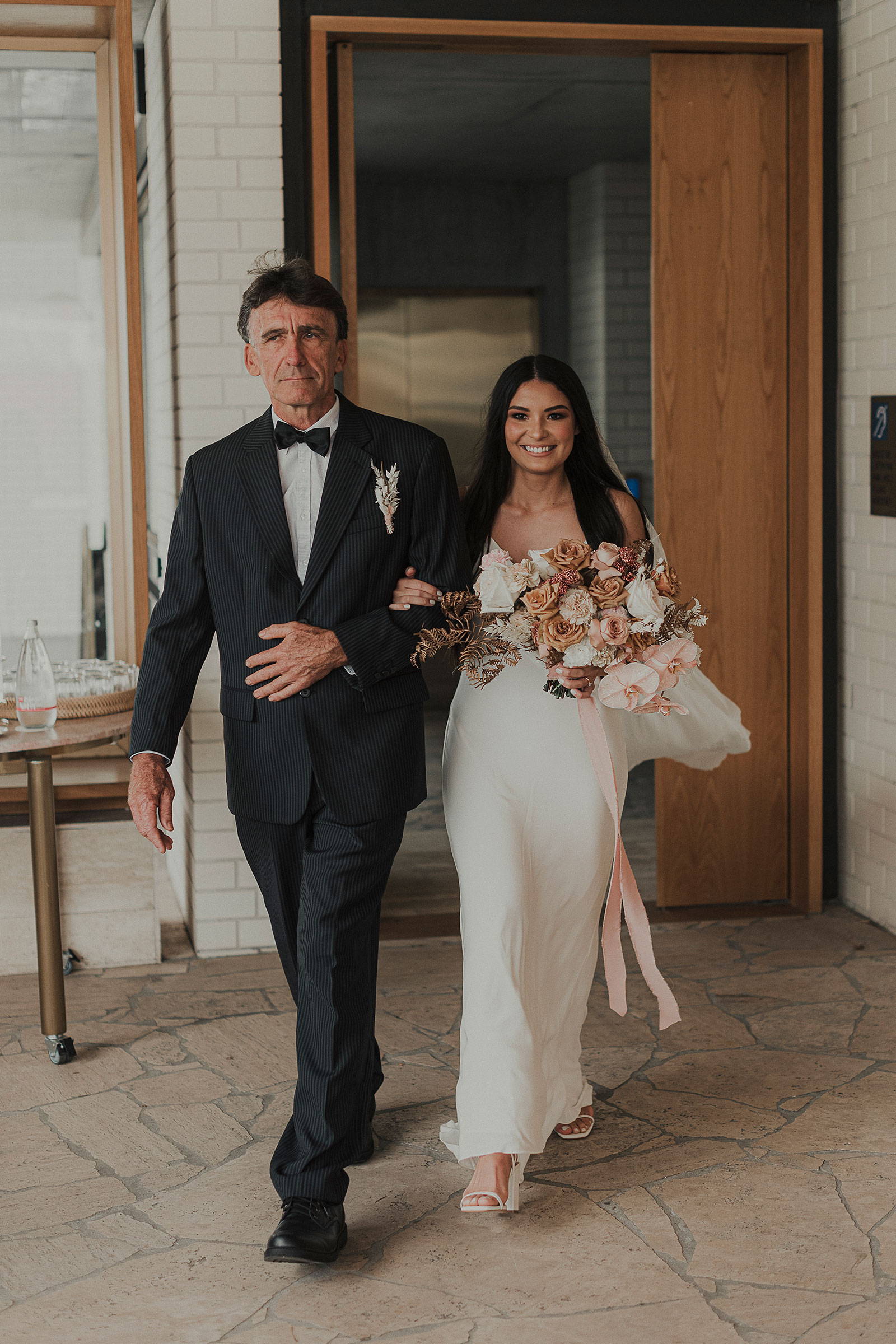 Where did you get married? Tell us about the location & the style of your wedding day.
We chose to have our ceremony at the Calile Hotel in Brisbane. Everything about this hotel is so us. My husband and I are obsessed with the curved brick lines, concrete and simplicity of it all, especially how it looks over the beautiful city. This just felt like the perfect place for our wedding.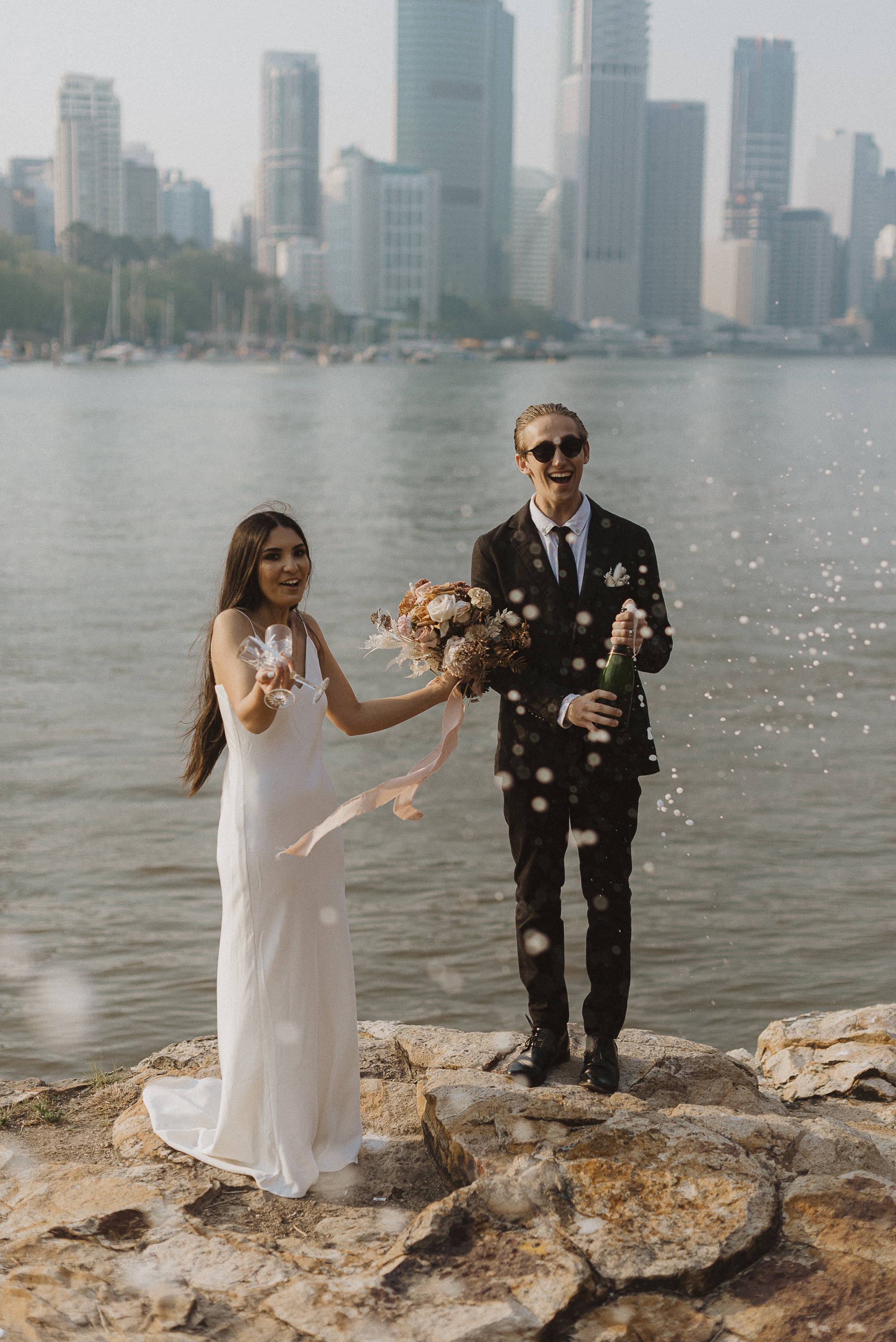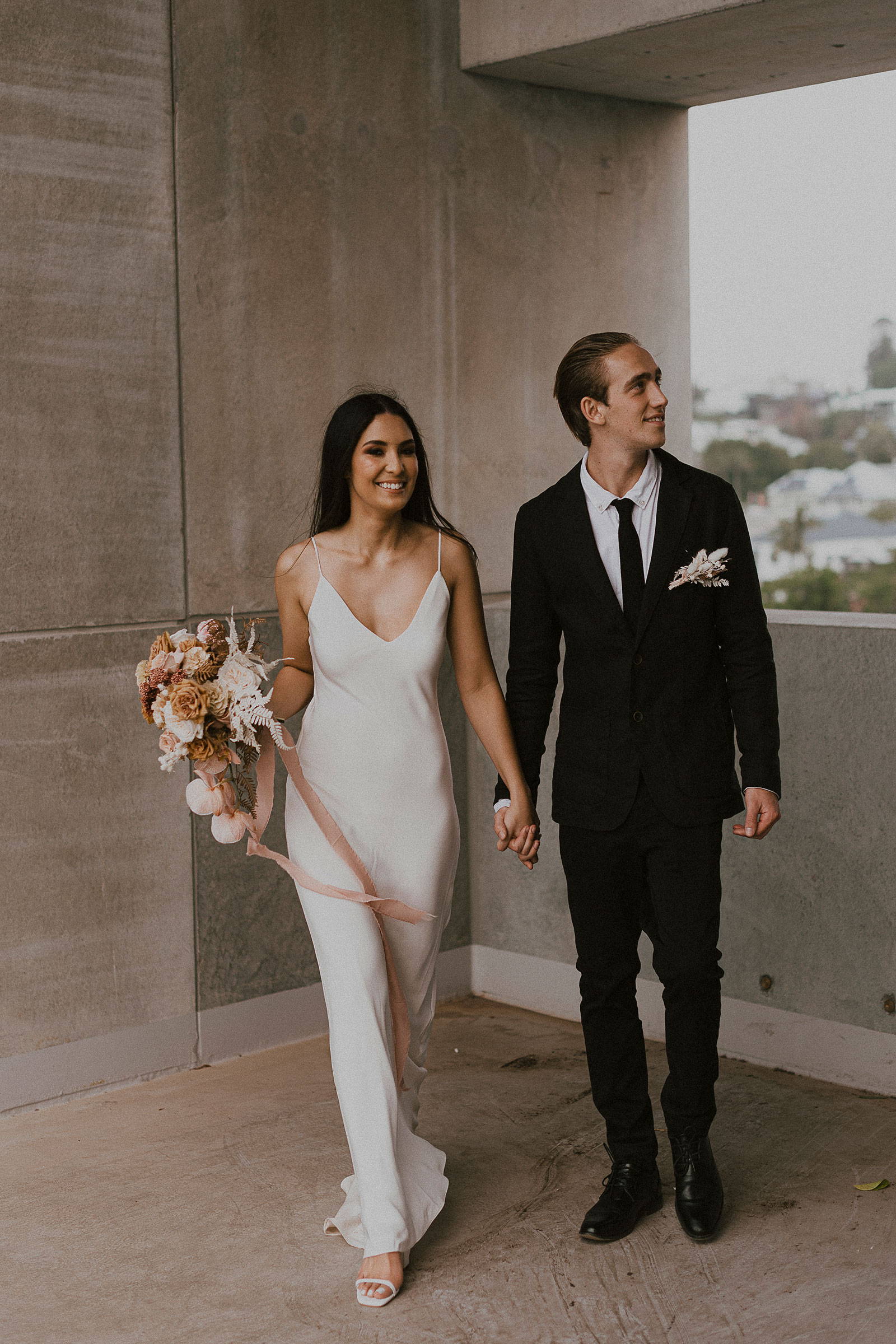 Tell us about your hair and makeup look and the accessories you chose…
I had the amazing Rikki Spinks Makeup Artist do my makeup for my special day! I had a brown smokey eye with a neutral lip. For my hair, I just had loose waves!
What made your day extra special?
Just having all our family and friends there meant so much to us! The fact everyone had a great time and that they would remember our wedding to be a day to remember.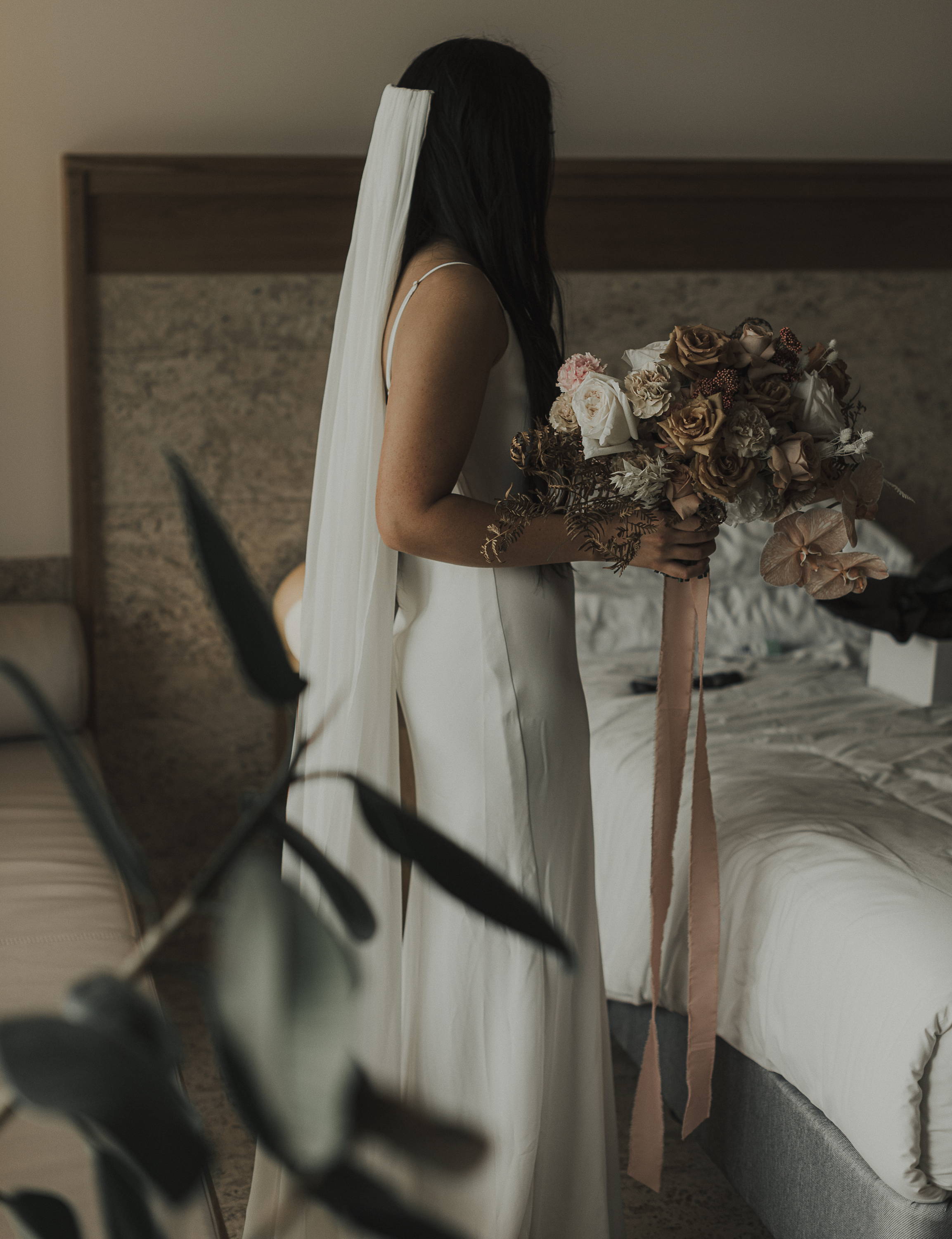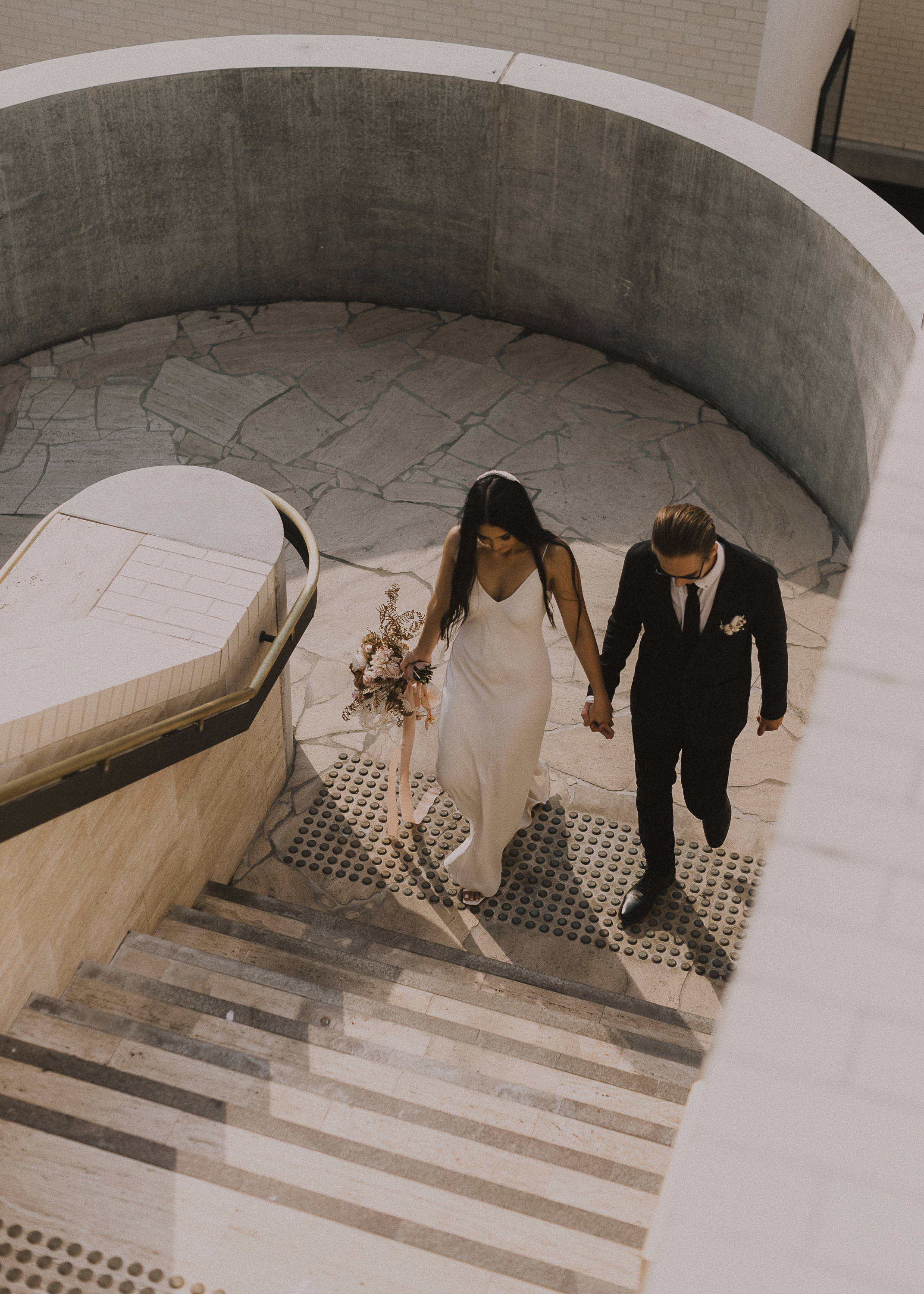 The funniest moment on the day was…
When we were getting photos on the rooftop of the Calile, and a gust of wind came and my veil went flying off the roof, we rushed after it to see where it went! It flew in the air for while until getting tangled on a balcony railing of the building across the road!! We were all laughing while Jordan had to make the trip to the neighbouring building and find it for me!
Any last advice or words of wisdom that you can share…
Just remember to enjoy every moment of your special day. It goes WAY too quickly!!



THE BRIDE WORE: ARLO Gown
THE GROOM WORE: Academy Brand