Joshua & Alexa in the Summer Gown
Alexa and Joshua tied the knot in a beautiful destination wedding on the island of Hawaii. The two had always imagined their perfect day to be somewhere tropical. The style of their wedding was minimal, modern and neutral.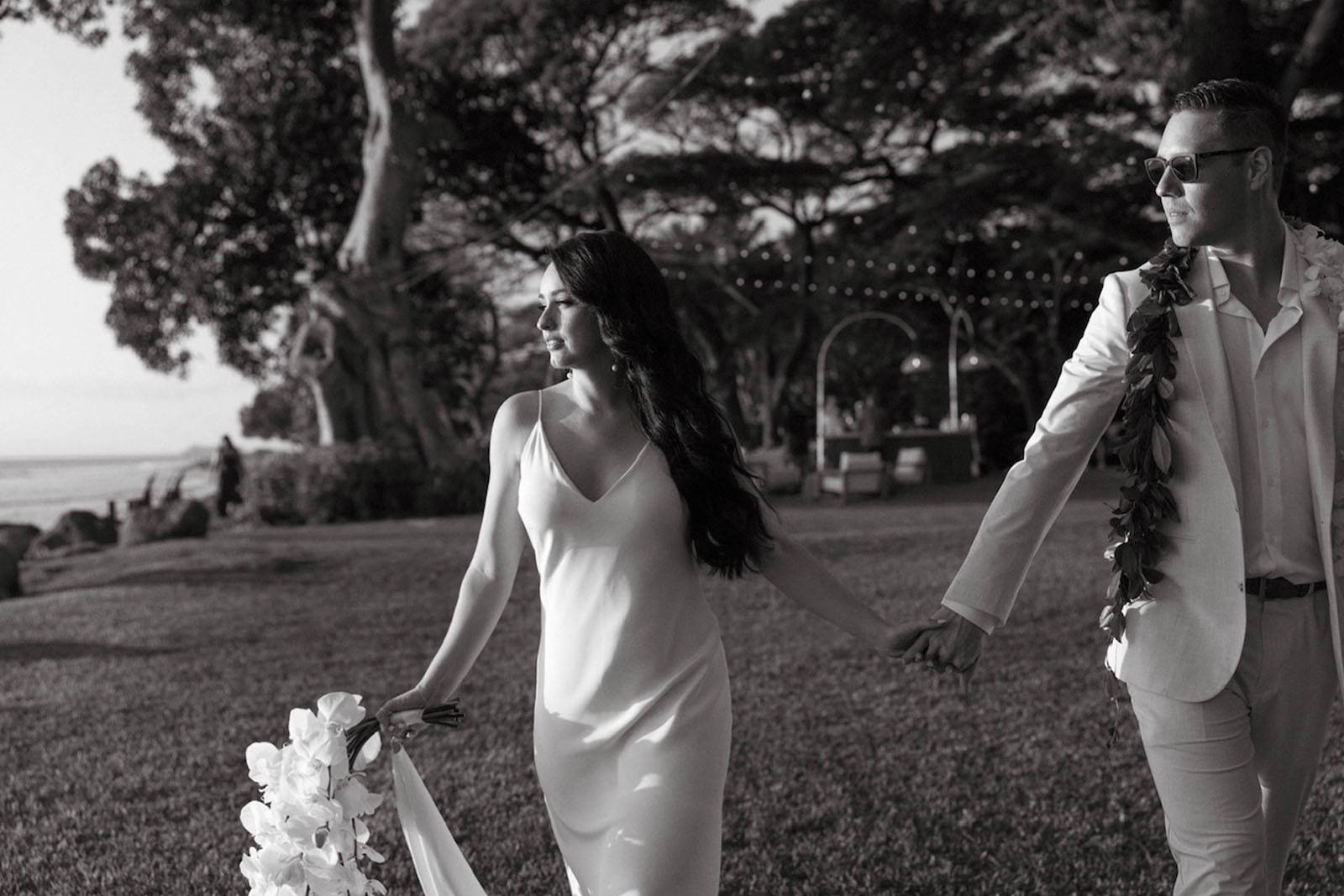 A Modern Botanical Wedding in Maui
Alexa and Joshua tied the knot on the island paradise of Hawaii, amongst the lush surrounds of the Olowalu Plantation House in Maui. The two had always envisioned their celebration surrounded by nature, paired with modern, minimal and neutral styling, where they could share the moment intimately with their closest family and friends. So, as expected, this tropical oasis perfectly matched their Pinterest board dream.
The ceremony took place on a Sunday afternoon on the oceanfront lawn, with the sound of crashing waves nearby. The cherry on top to their picturesque ceremony was the sighting of a humpback whale playing in the distance - an unforgettable moment for the couple and their guests.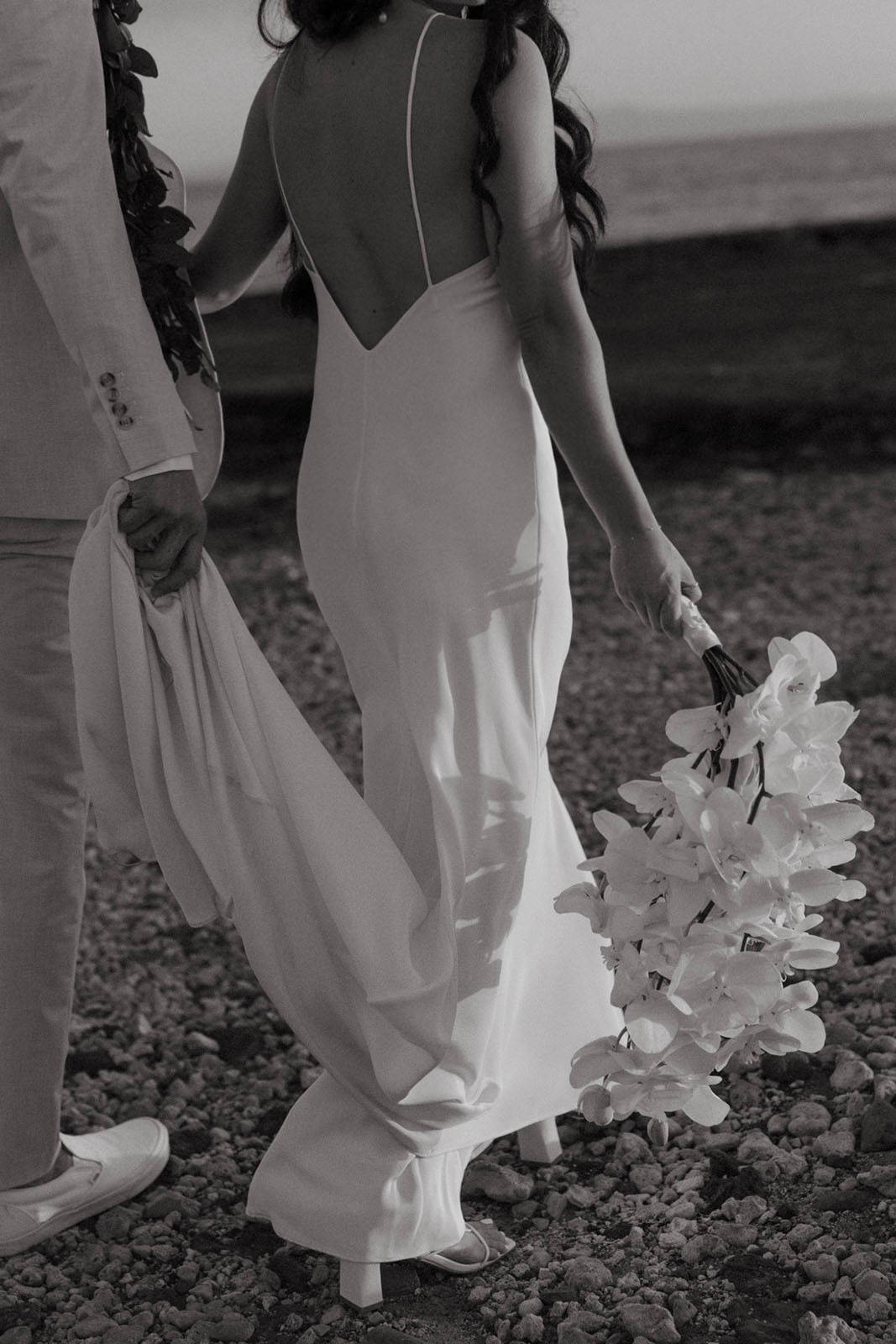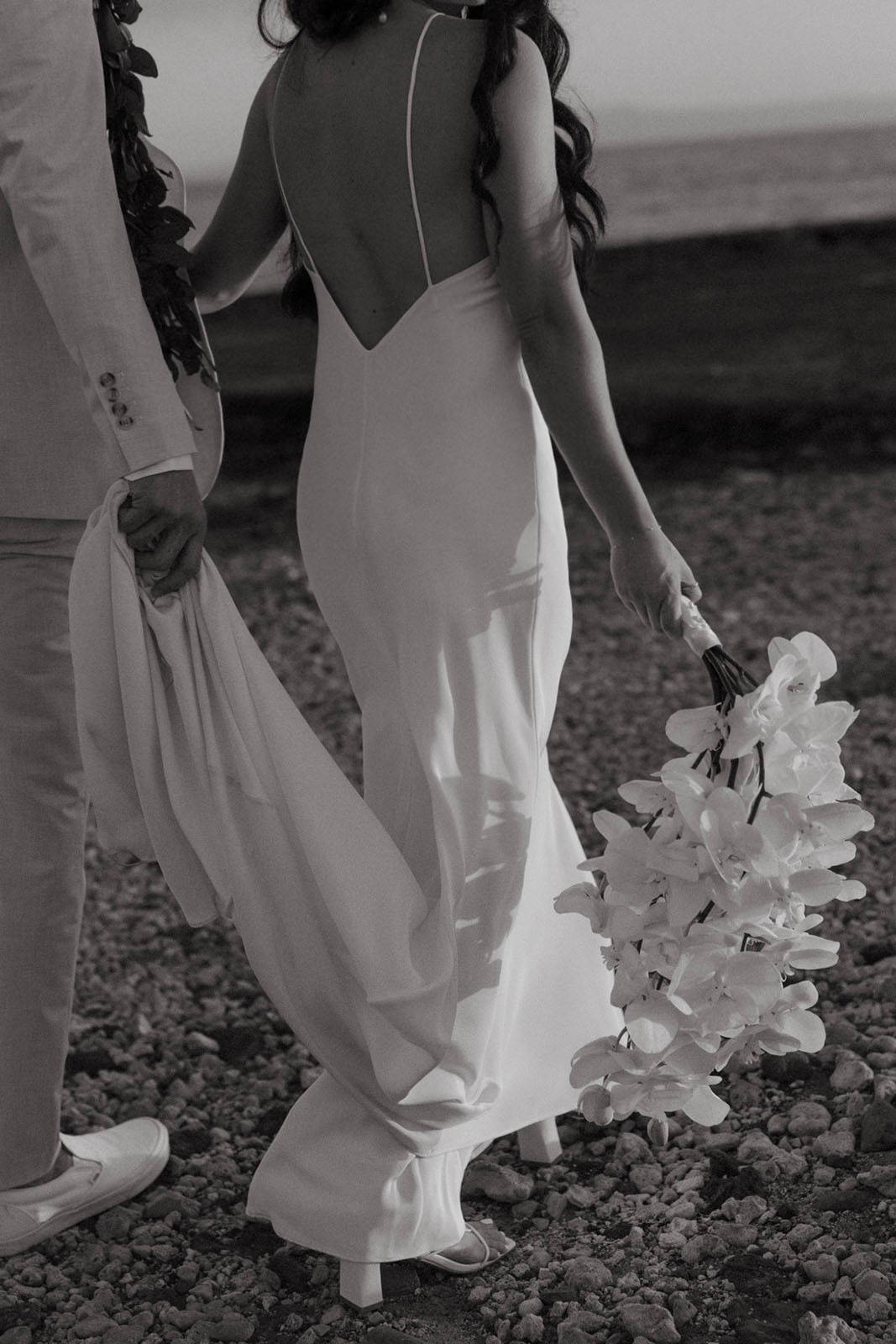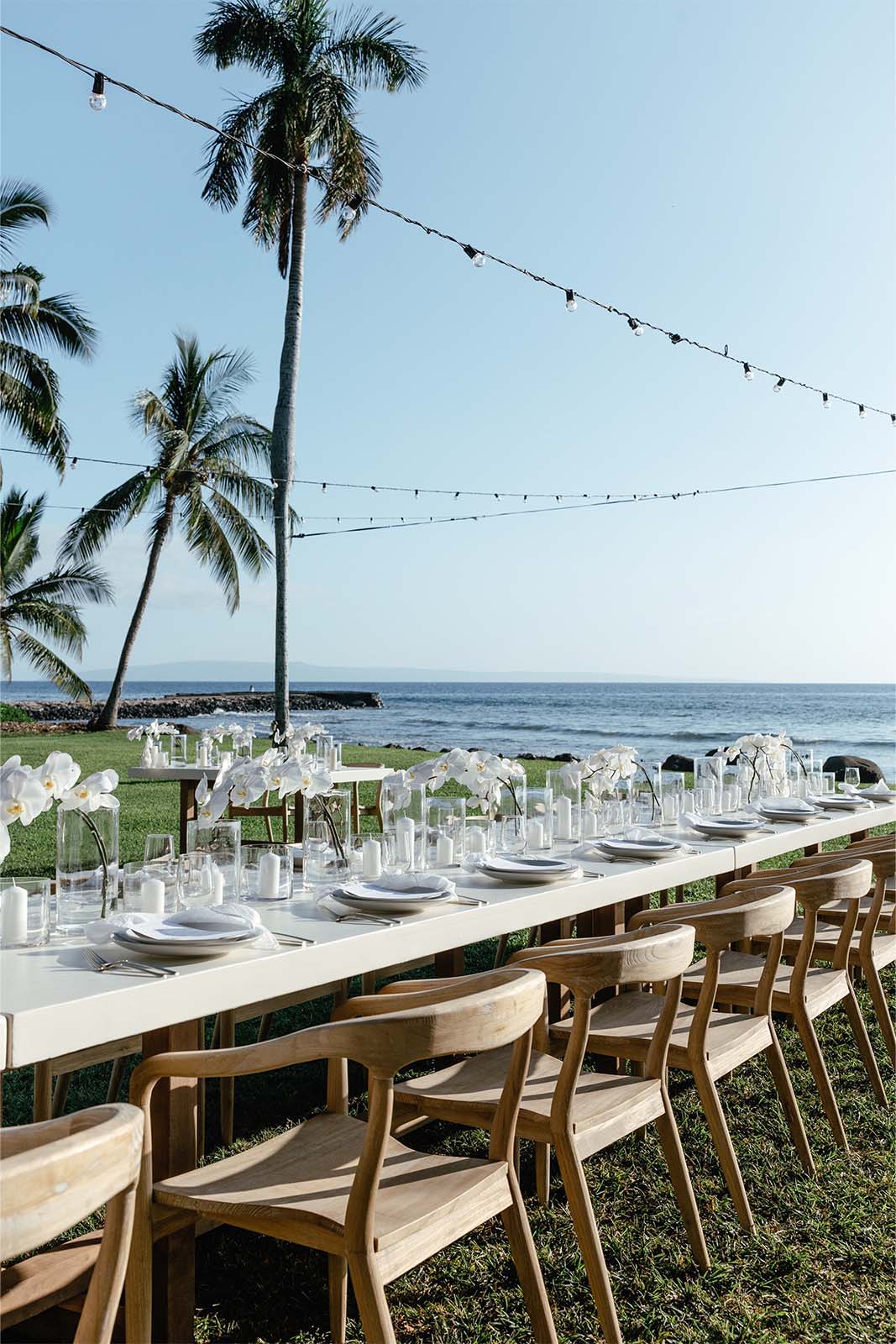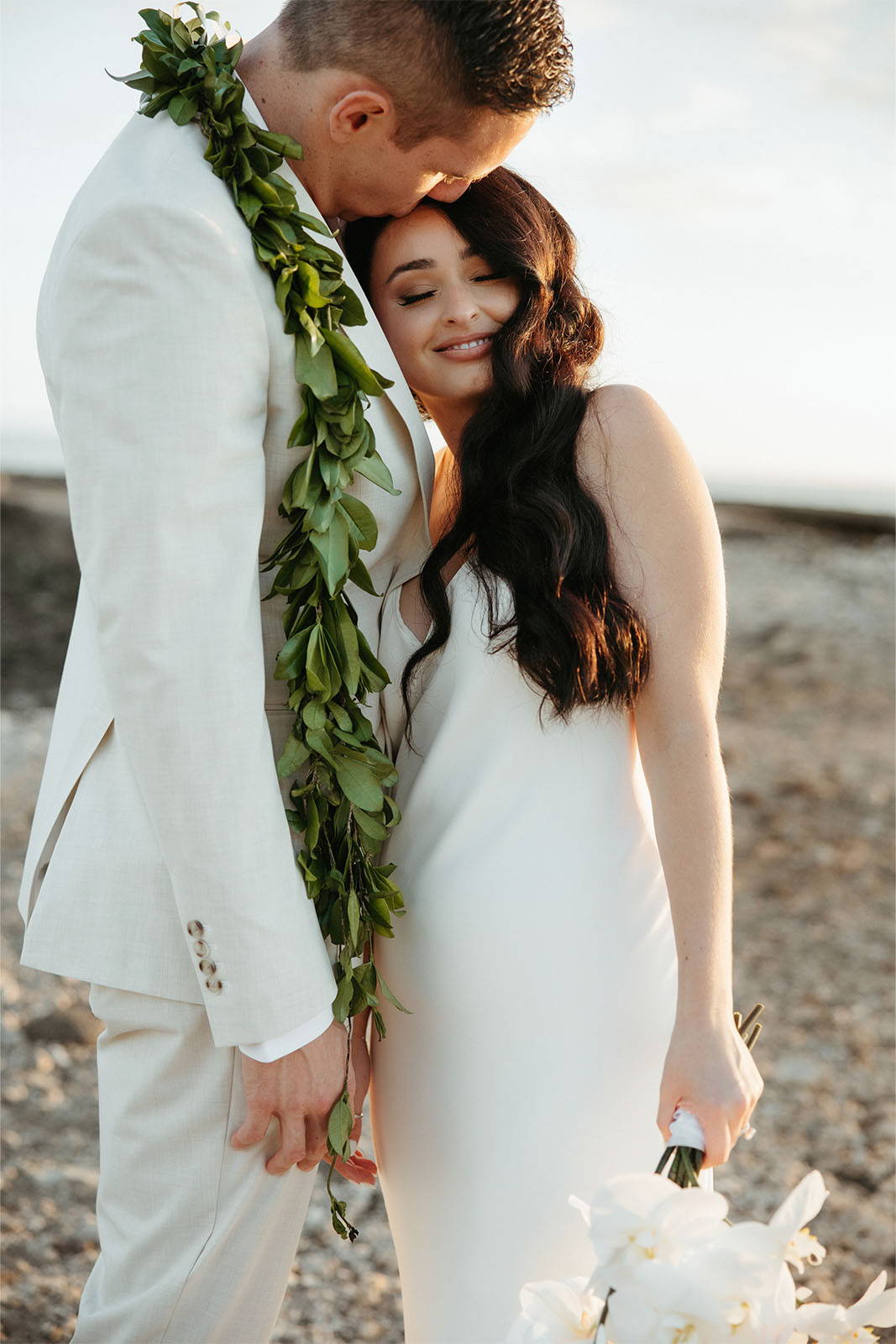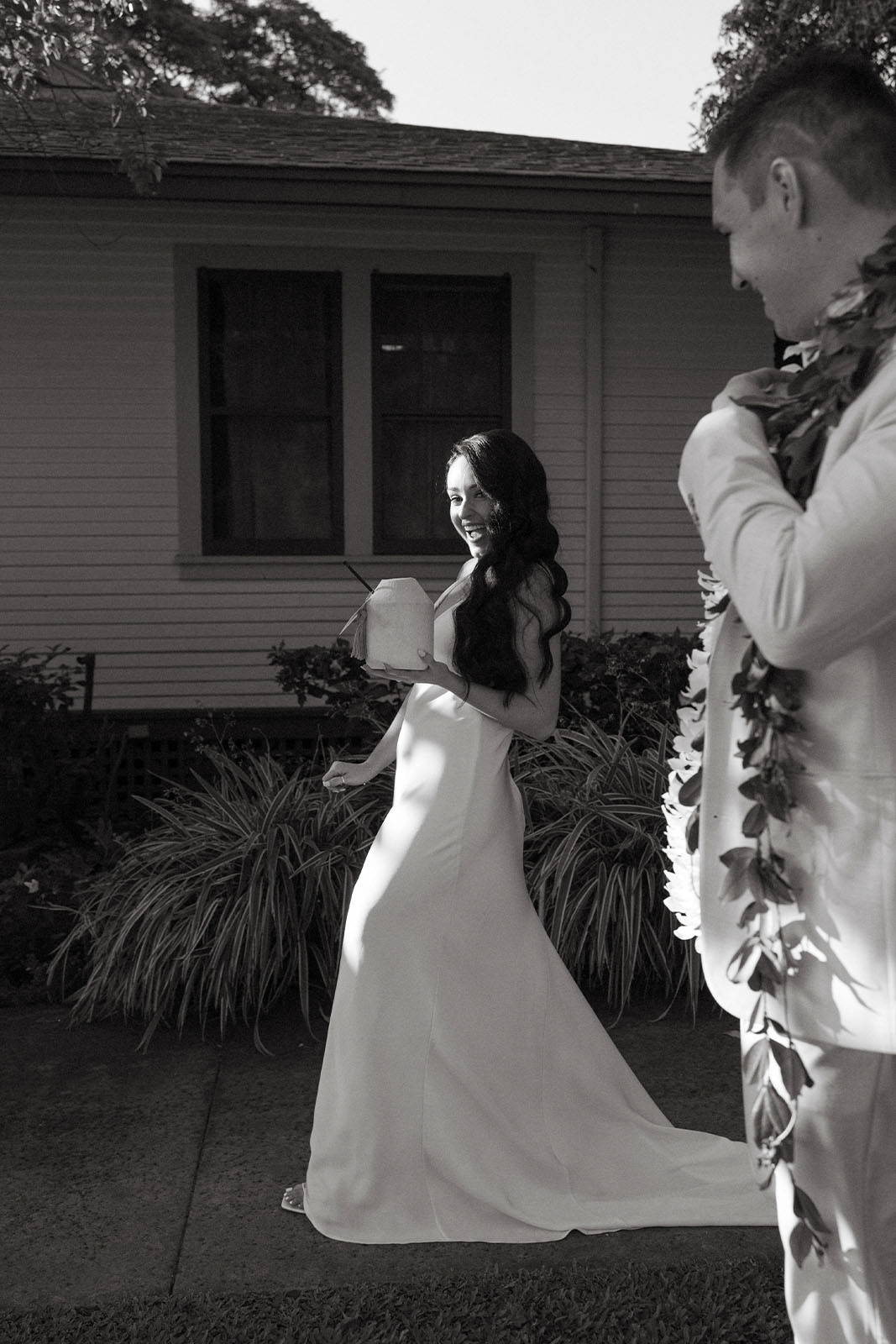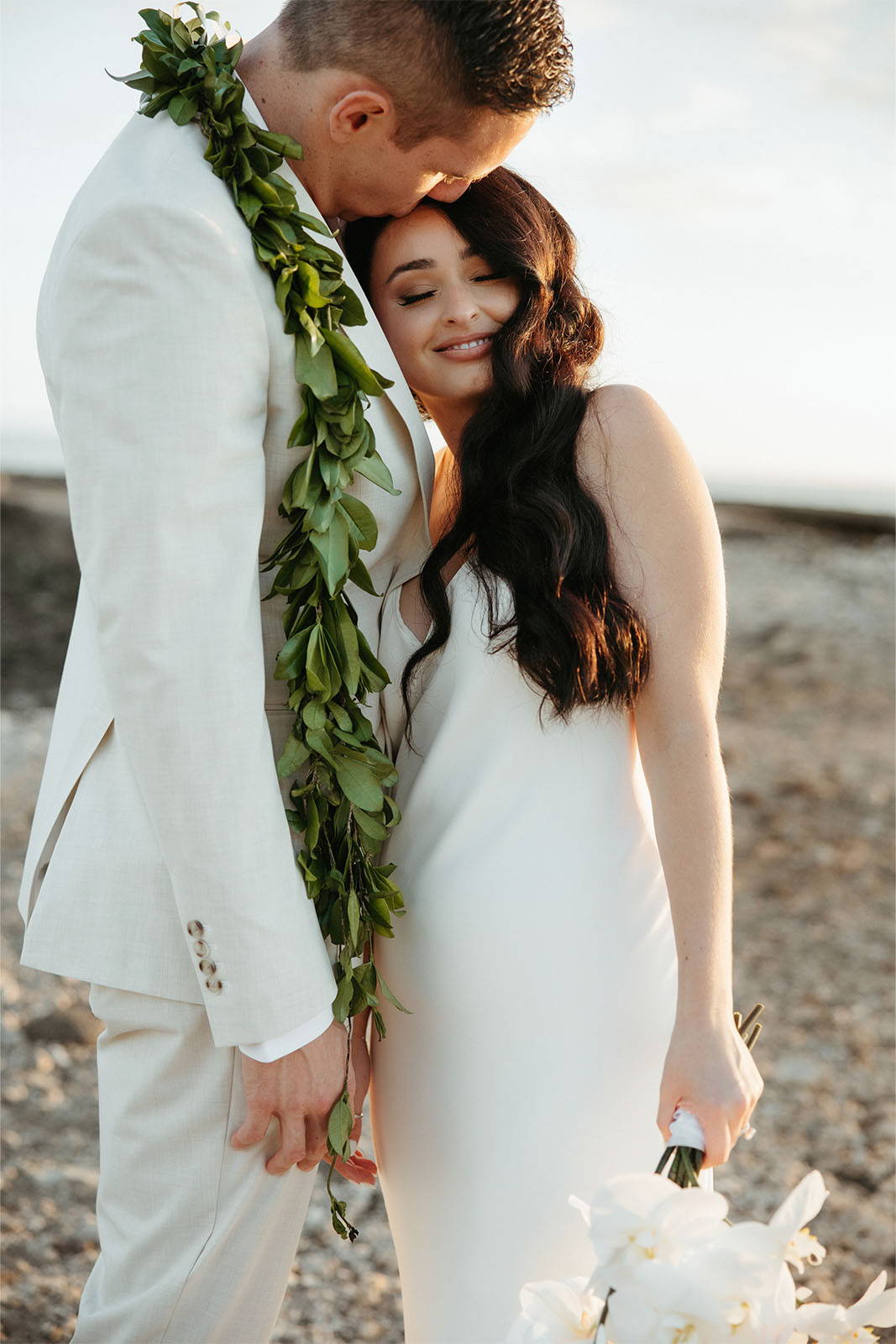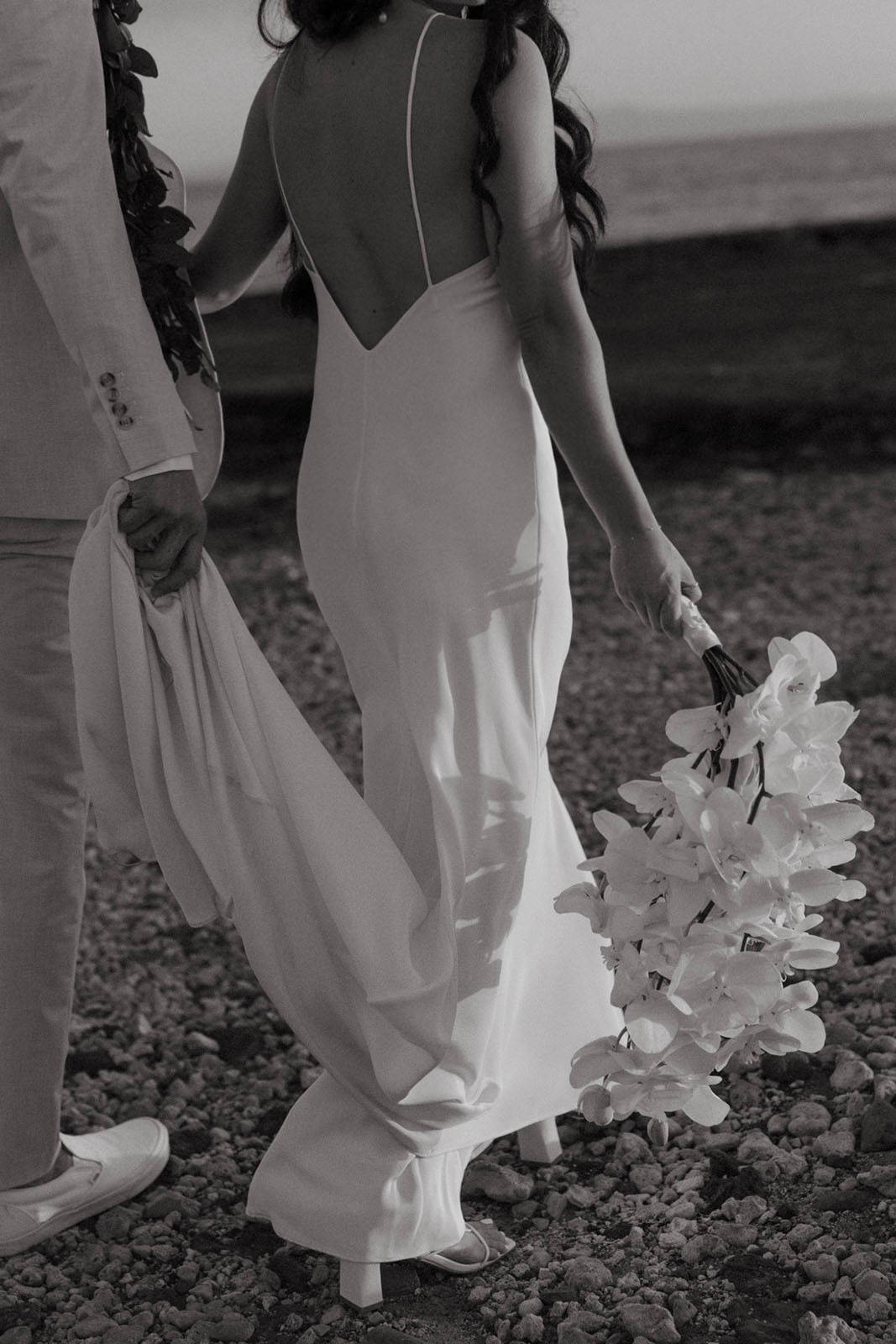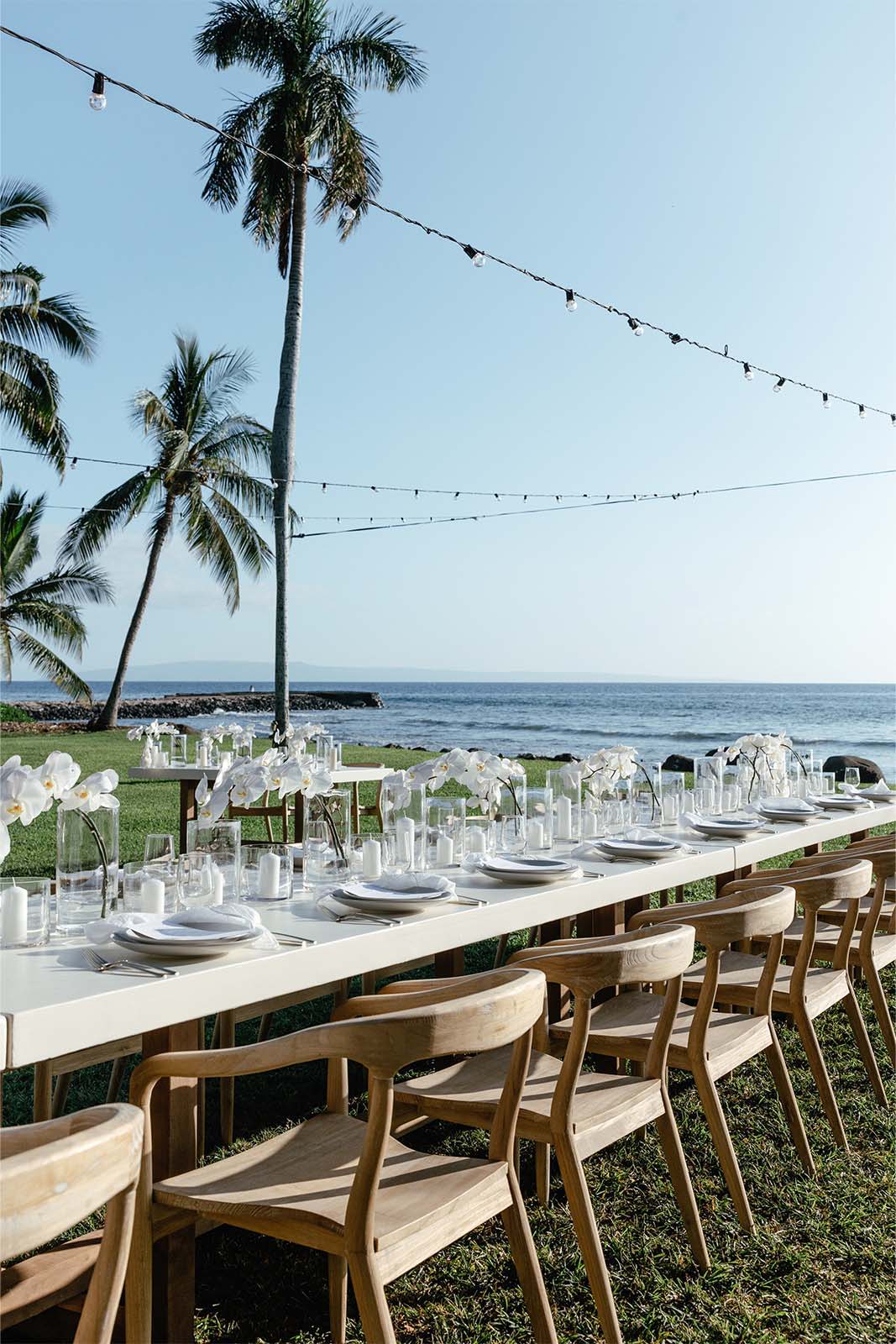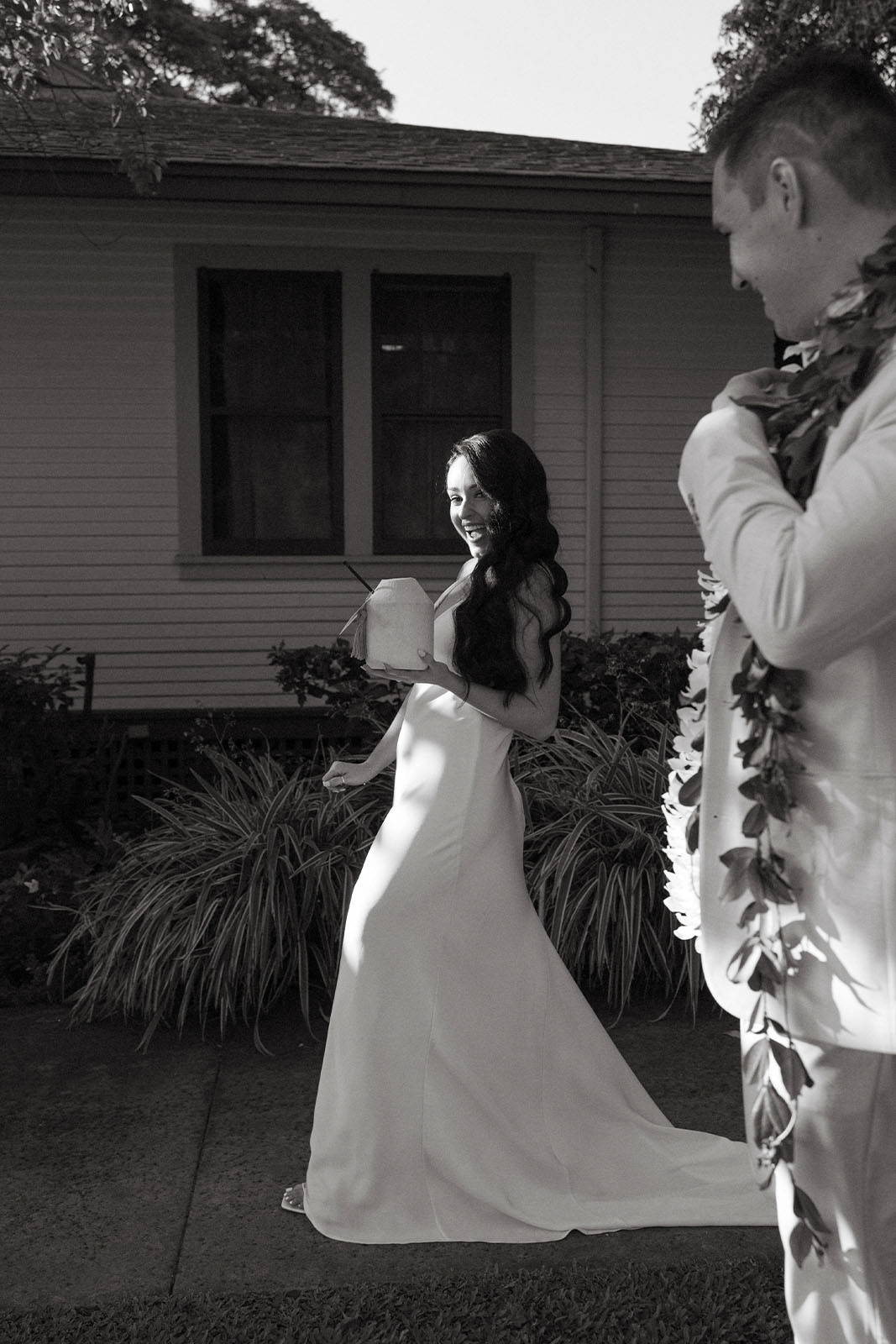 Bespoke Tropical Elements
On her special day, Alexa chose to add her personal touch by hand making some of her stationary items, with the help of her sister. She packed an extra suitcase brimming with organic materials to ensure her vision was perfectly executed. Alexa reveals, "I took on the design challenge of our wedding and brought most of our items in the easiest way possible since we were traveling to our wedding." From Conch shells used for crafting name cards to stencils and tassels for their seating charts, they adorned everything with the essence of a tropical paradise.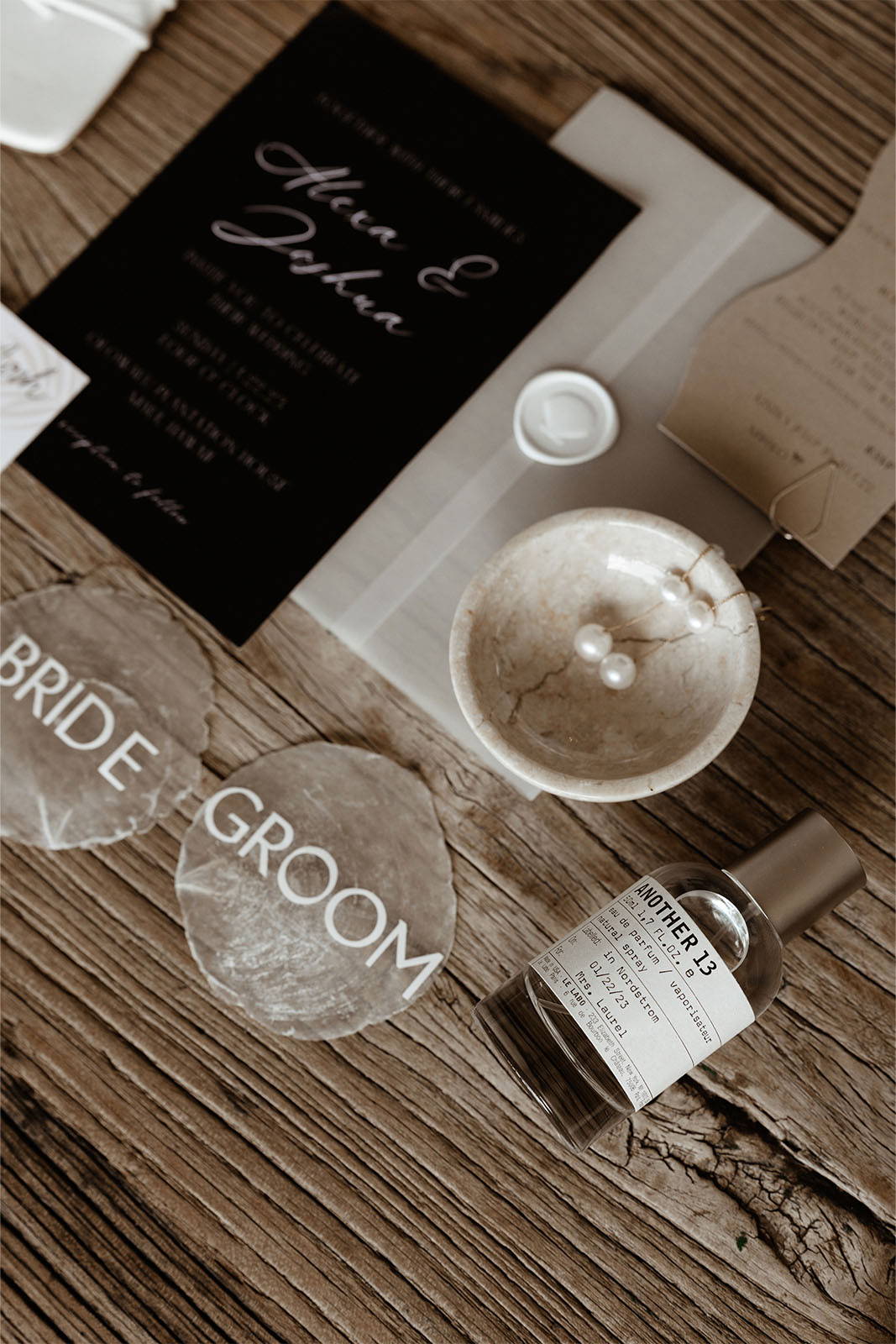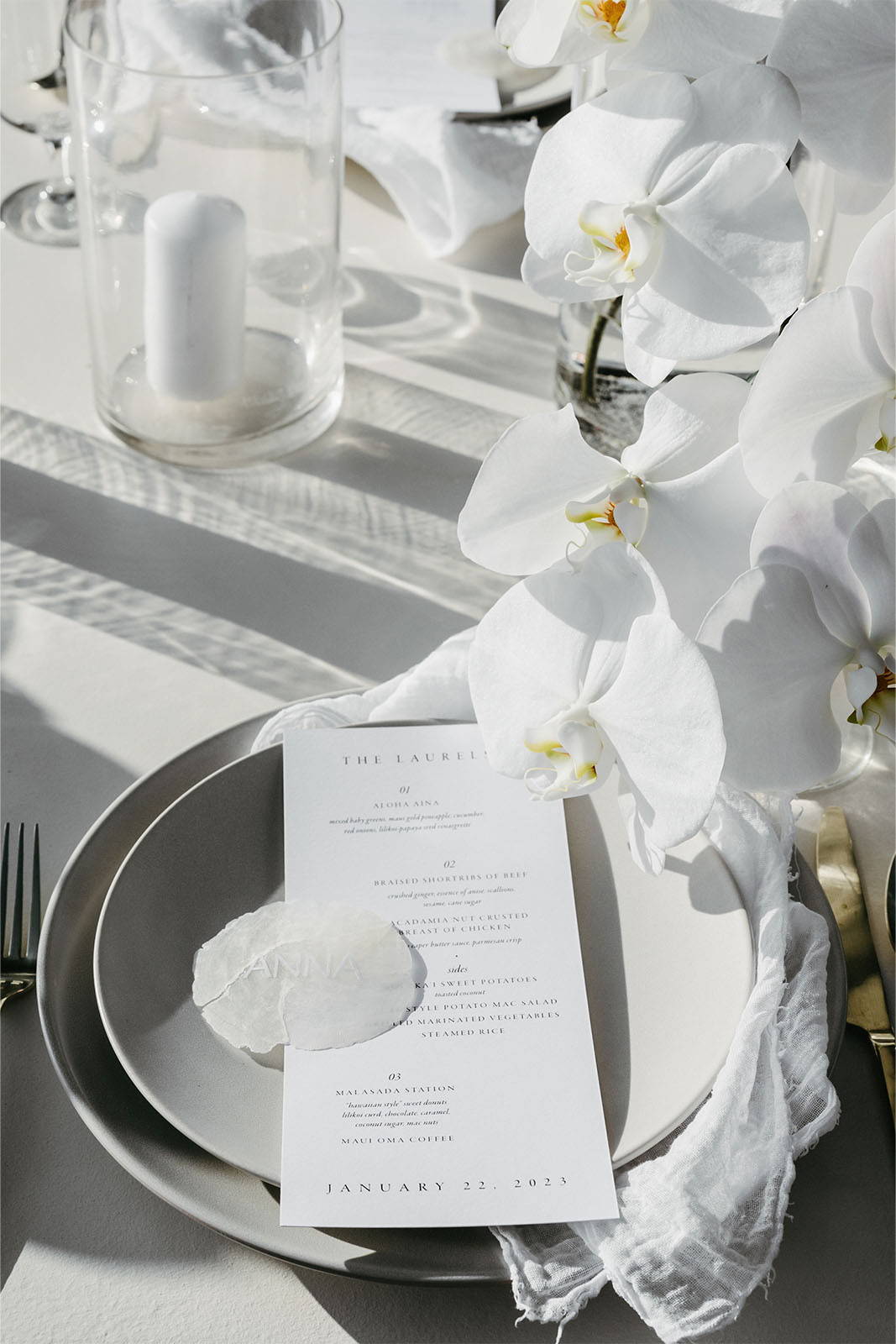 The Experience Behind the Dress
When it came to the dress, Alexa had dreamt of wearing the Oceania gown, a luminescent textured satin number, long before her engagement took place. However, it would not be the dress she'd end up getting married in. On the day of her first appointment, Alexa tried on three gowns, one of which was Summer, an elegant, silk slip gown. When she put it on, she knew instantly it was 'the one' and purchased the gown on the spot, without thinking twice. Once the gown was finally delivered, Alexa tried it on for a second time at home. She was overcome with emotion all over again. Although she knew it was love at first sight in her appointment, it was the second time trying Summer on that it truly sunk in that it was the gown she would marry the man of her dreams in.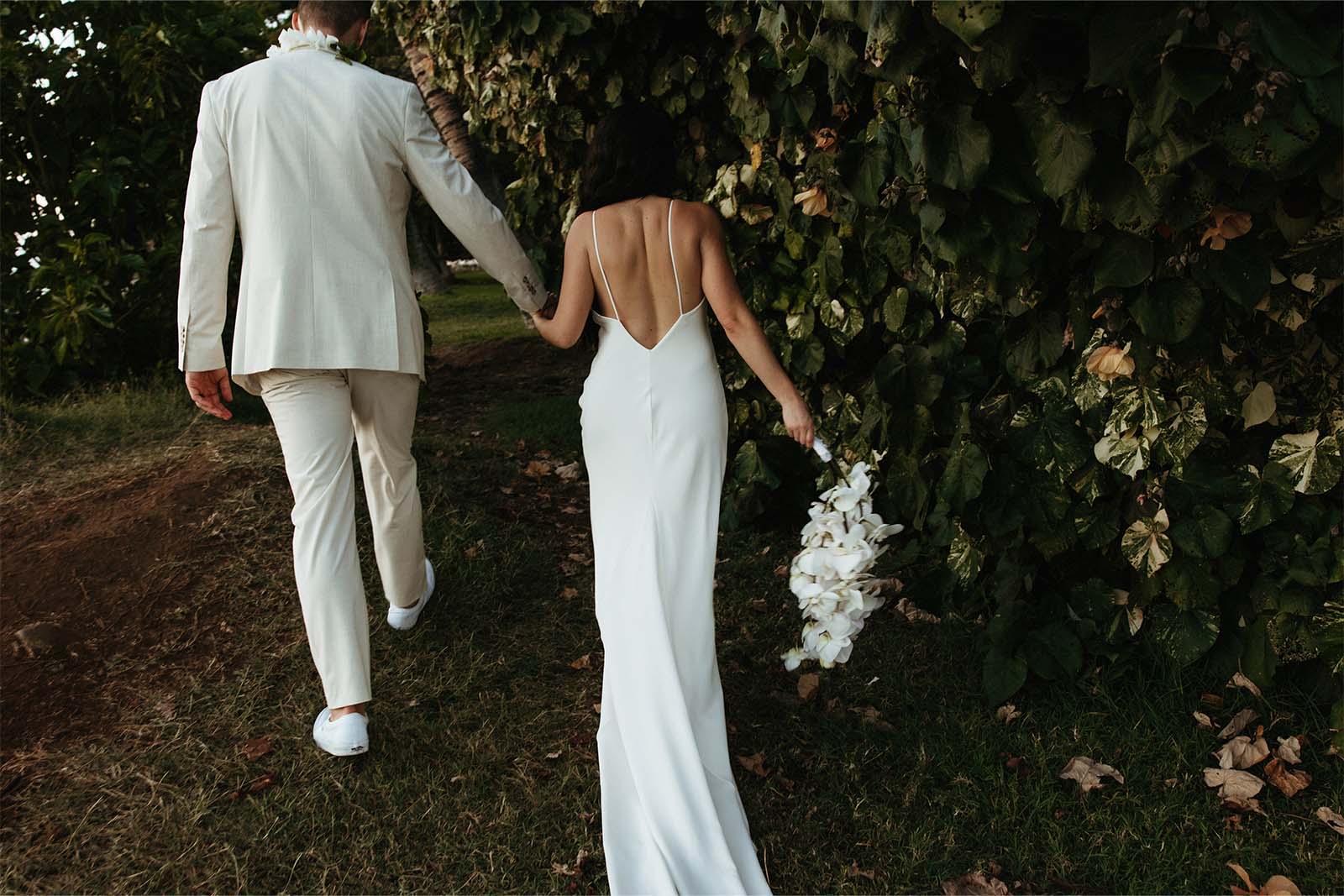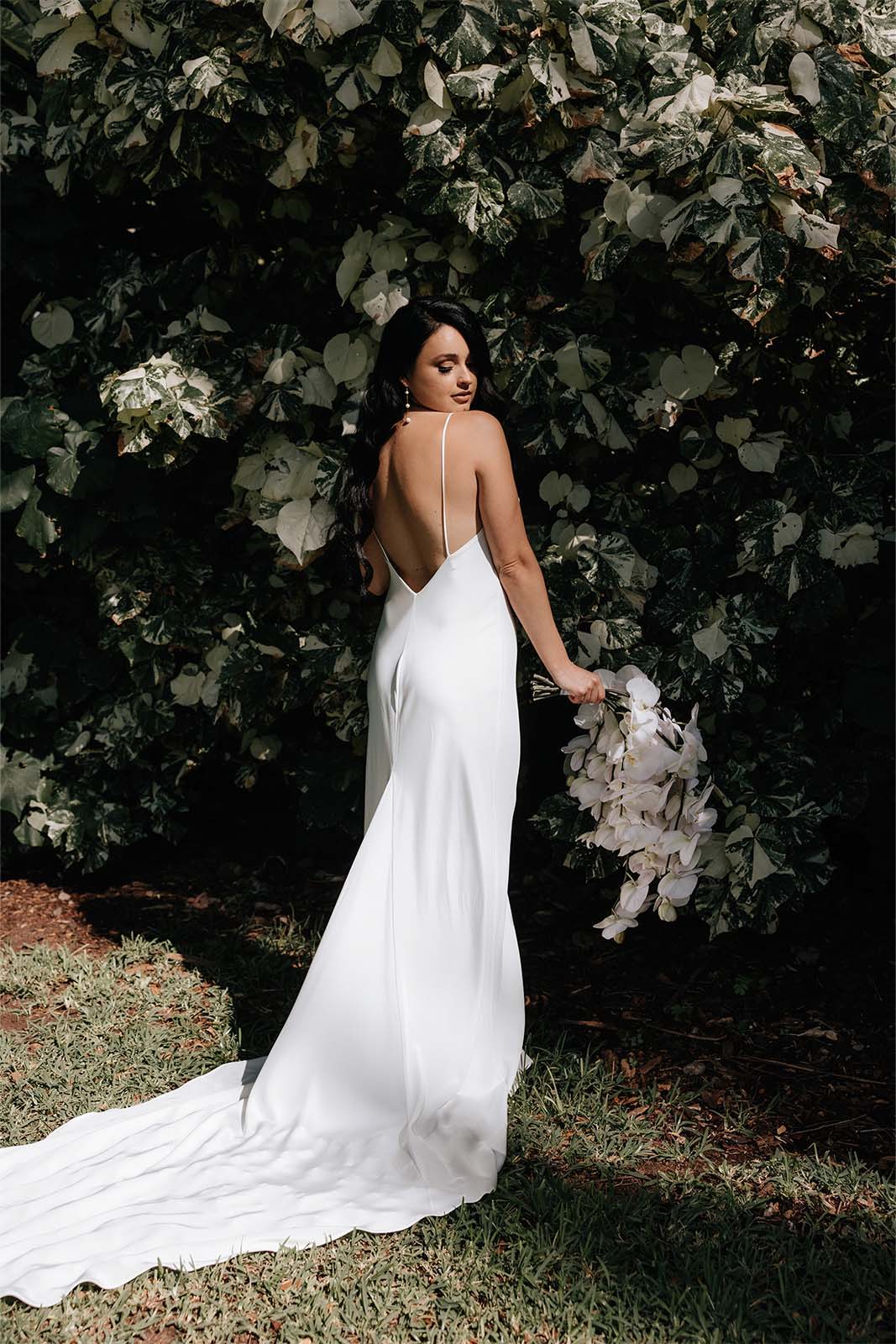 A Mother-Daughter Dance Duo
One of the most memorable moments for Alexa, was the choreographed mother-daughter dance planned a few weeks prior. Their dance routine was set to an iconic medley, blending Beyoncé's "Crazy in Love" and JLo's "Get Right." Before the performance kicked off, Alexa's mother was riddled with nerves feeling a bit hesitant to take the stage. Alexa recalls, "My mom had some stage fright at first, but the dance ended up being a big hit. It's something we now look back on with laughter."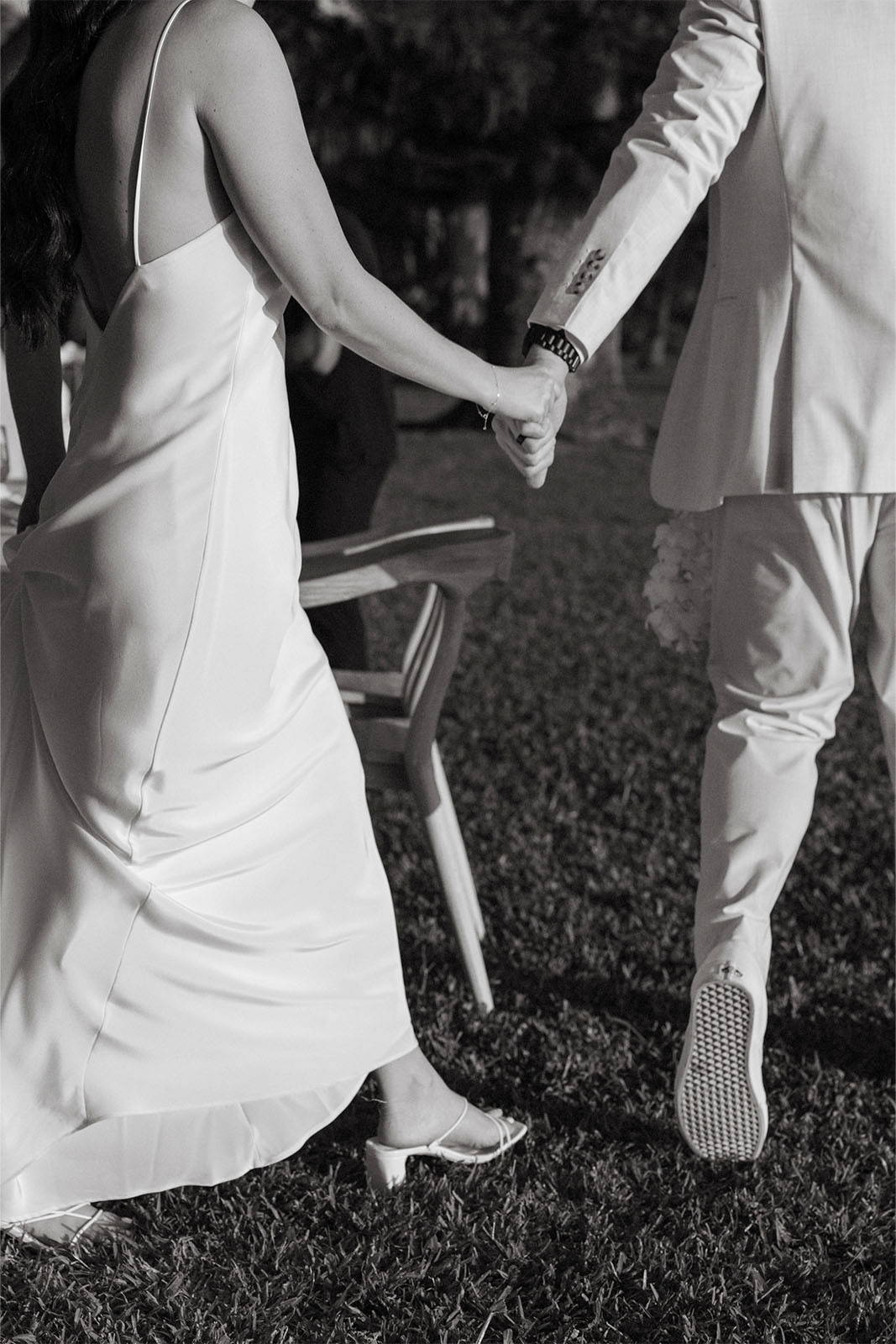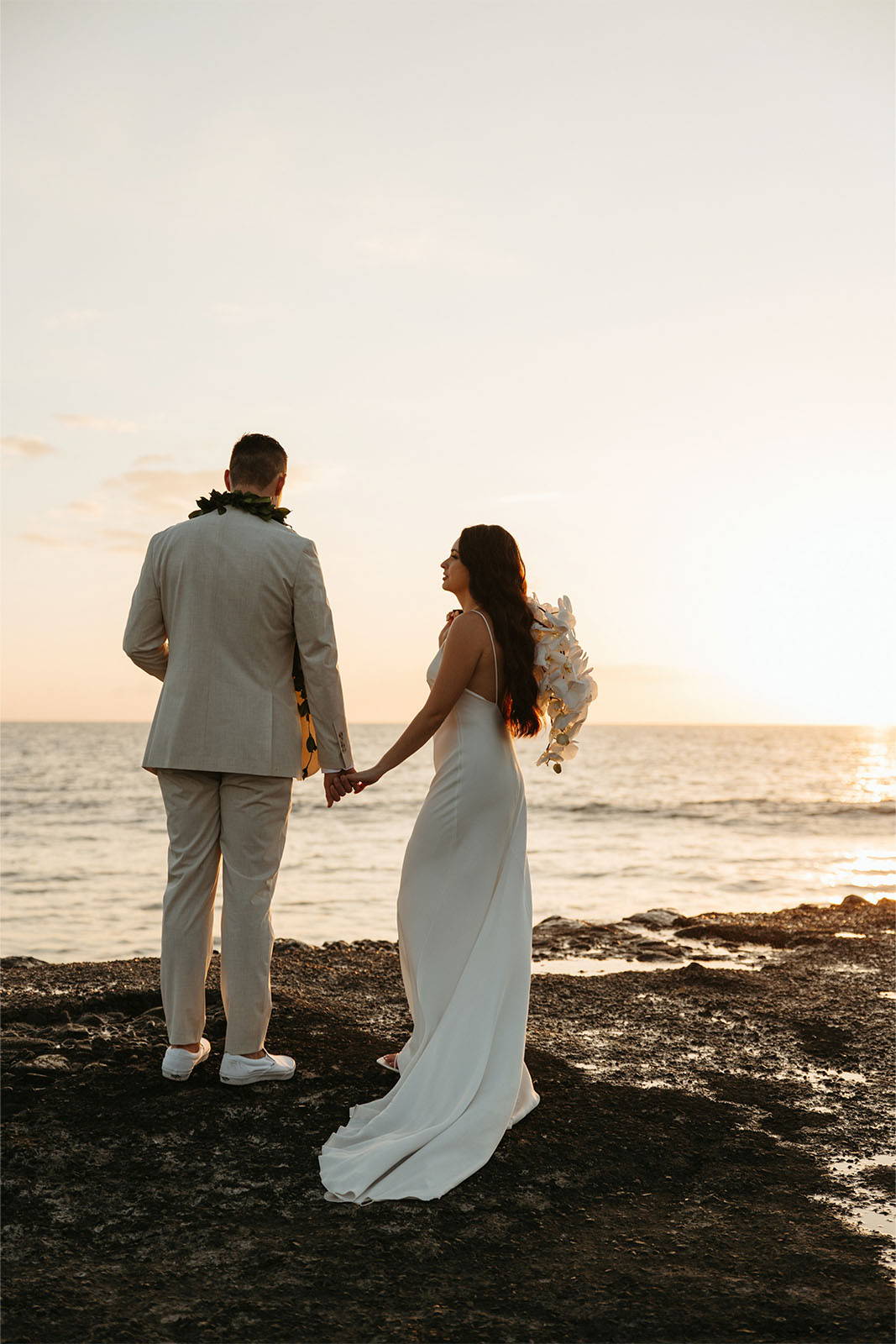 Memories are everything on your wedding day, which is why Alexa recommends investing in those who create and capture them for a living, mentioning that "when planning a destination wedding, capturing the moments is key. That's why having a planner and, most importantly, a great photographer is essential!" And aren't their photos true testament to that! 

Congratulations to Alexa and Joshua for making their tropic postcard wedding dreams come true, and for letting us be inspired by their special day.