Juan & Ashley in the Chelo Gown
Newlyweds Ashley and Juan tied the knot in Fallbrook, California at Tivoli Italian Villa. Their modern boho ceremony was atop a mountain side overlooking the hills of Fallbrook, making it the most magical wedding day the two could have dreamed of.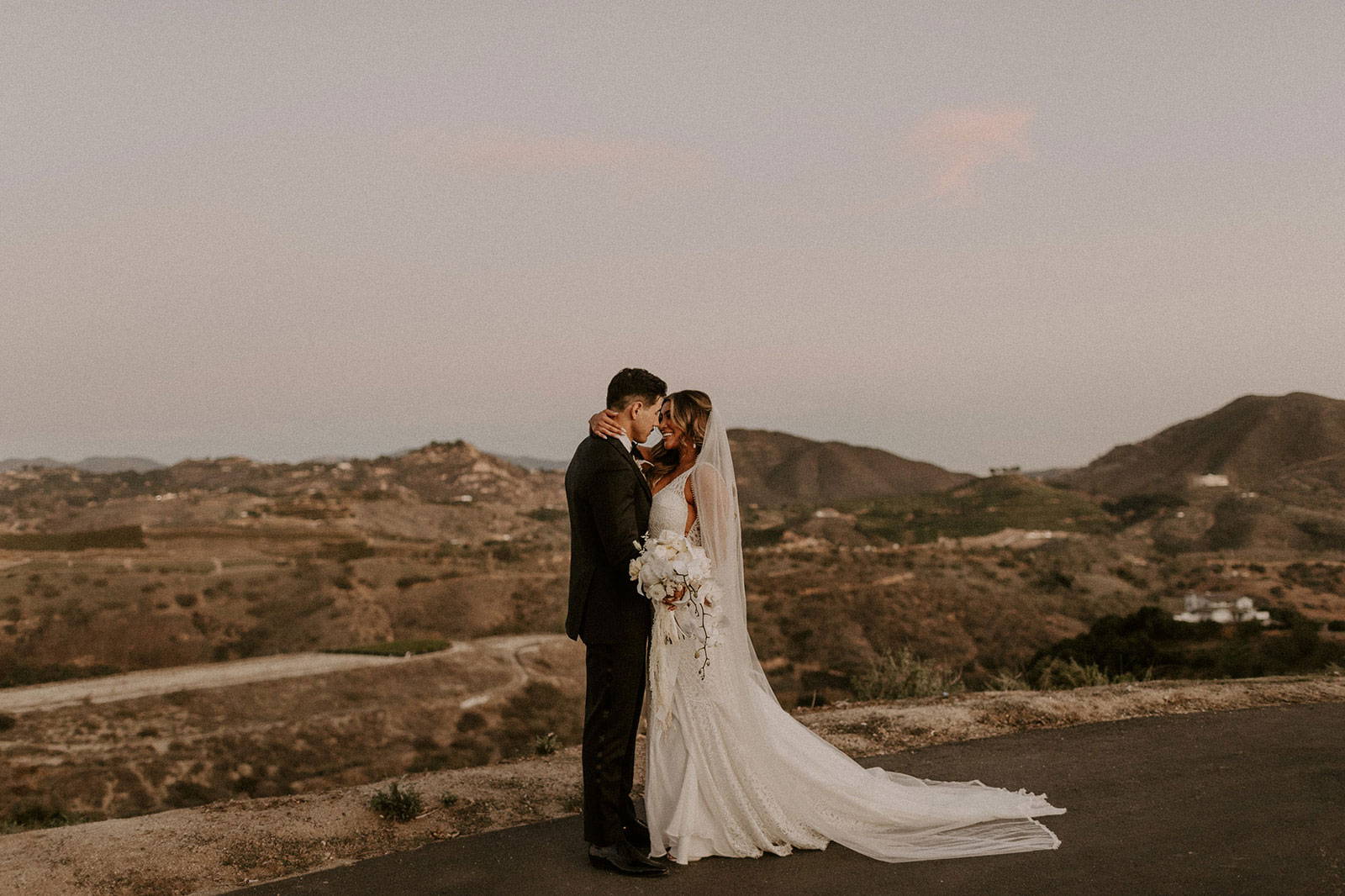 What is a GRACE woman to you?
A GRACE woman to me is a woman who is graceful, lacks nothing and smiles at everything life throws at her.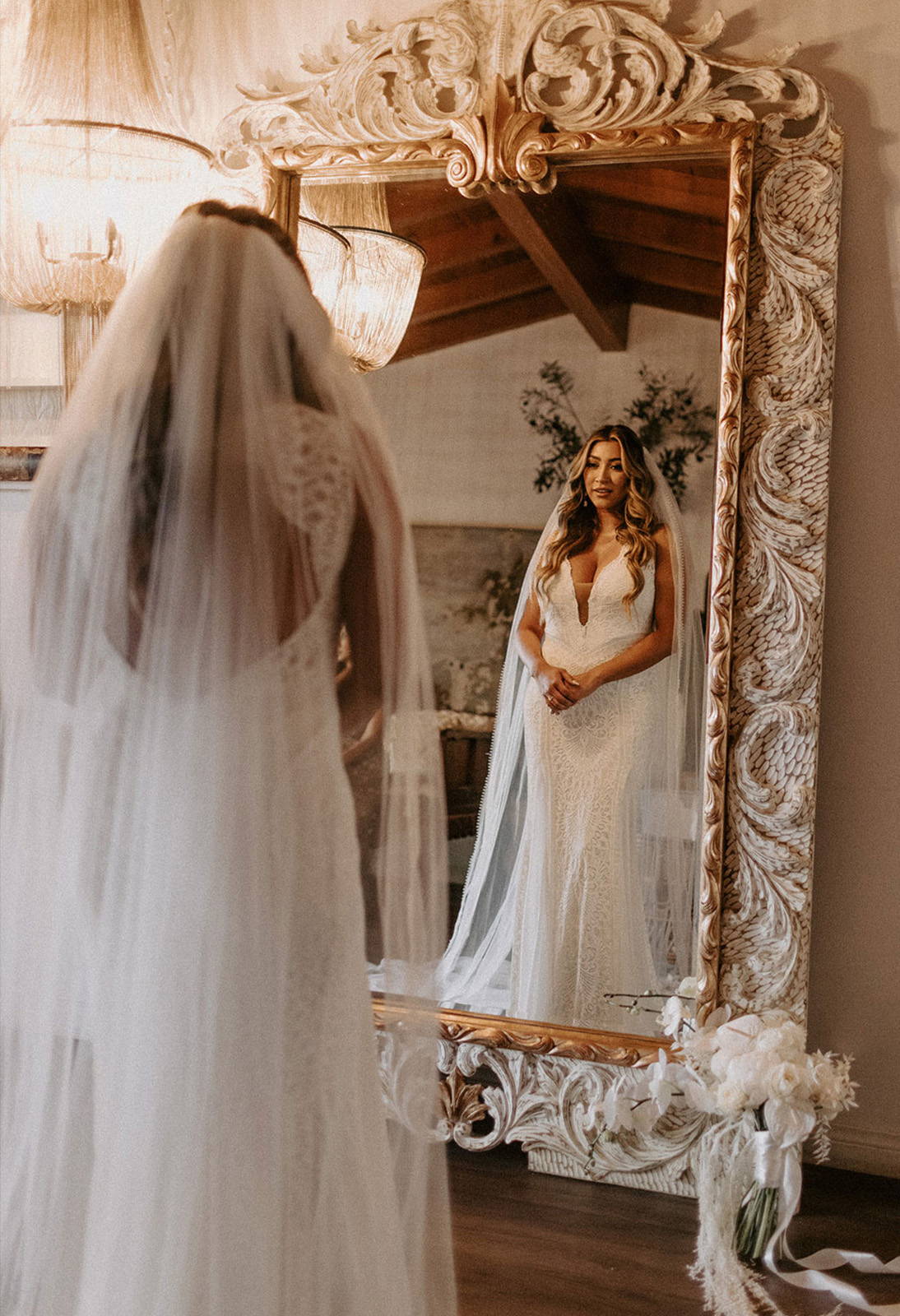 Which GRACE dress did you choose and how did you know it was 'The One'?

I chose the Chelo in Ivory. I had seen so many prior to this one at other bridal shops and I did not feel comfortable or confident in them at all. I remember when I first walked into the San Diego GLL showroom I saw another girl trying on the Chelo and thought she looked stunning in it... It was the first GLL dress I tried on and the last wedding dress I tried on. It truly made me feel so confident!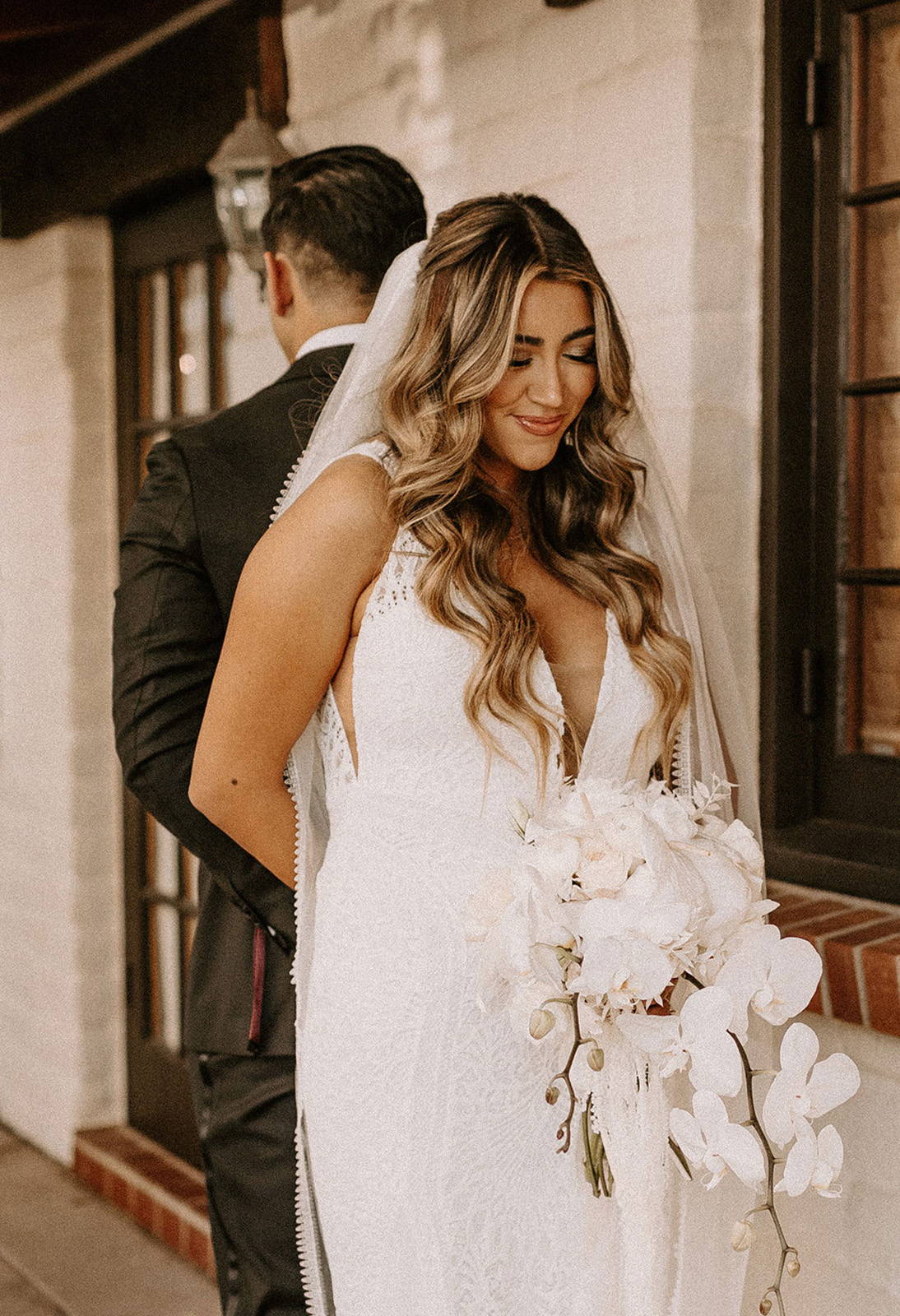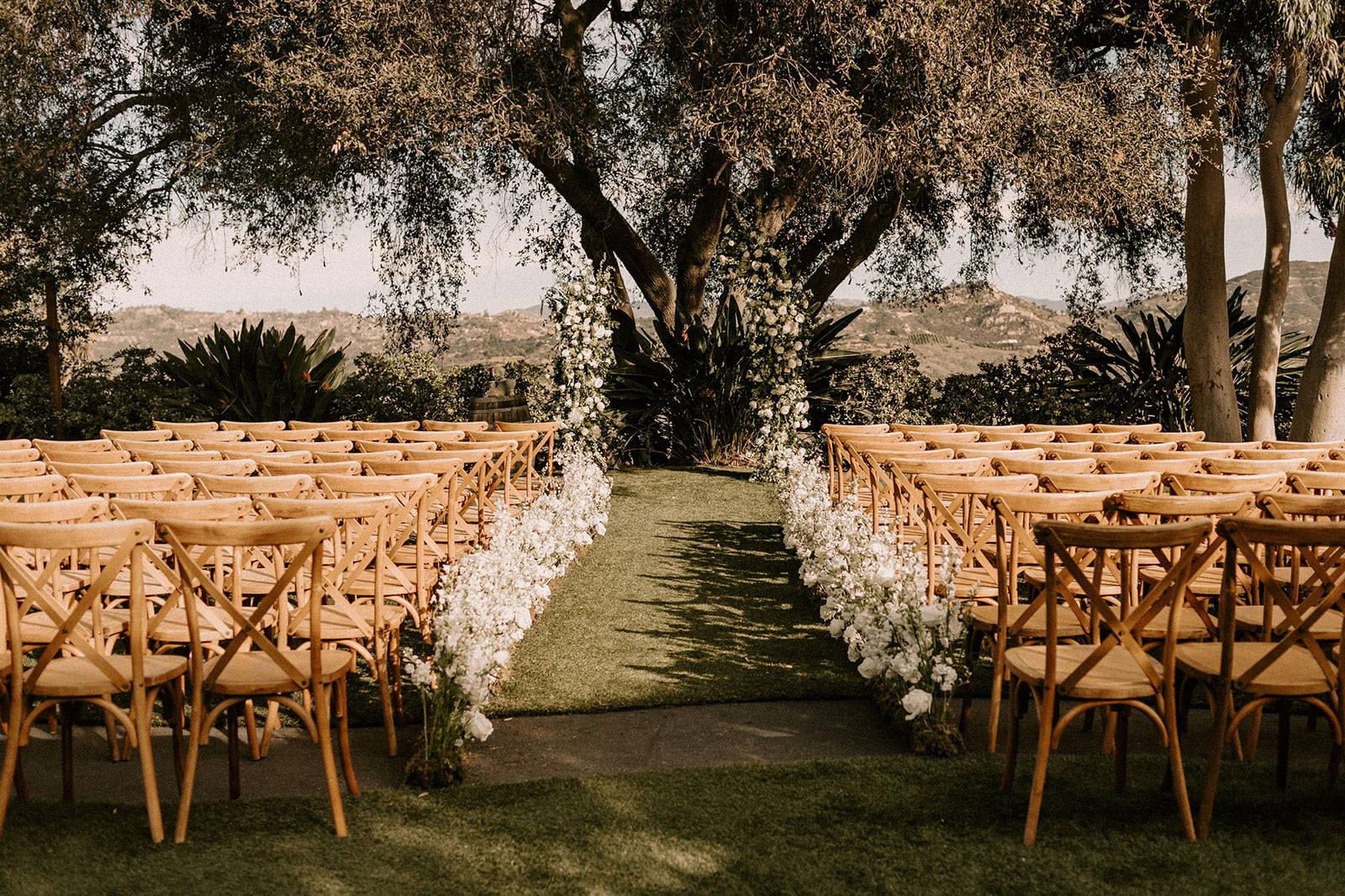 Tell us about your experience when you found your dress, did you buy your wedding dress online or in one of our showrooms?

My mother, sister and aunt went with me to the San Diego showroom. Prior to this, they had seen me in a few other dresses from other bridal stores but none of the dresses had stood out to us. When I tried on the Chelo, my mom teared up and I knew I had found the dress. My sister and aunt said it was at that moment that it finally hit them that I was going to be a bride. We all drank champagne and celebrated. It was truly one of those "ahaaaa" moments you see in the movies. When you know you know, ya know?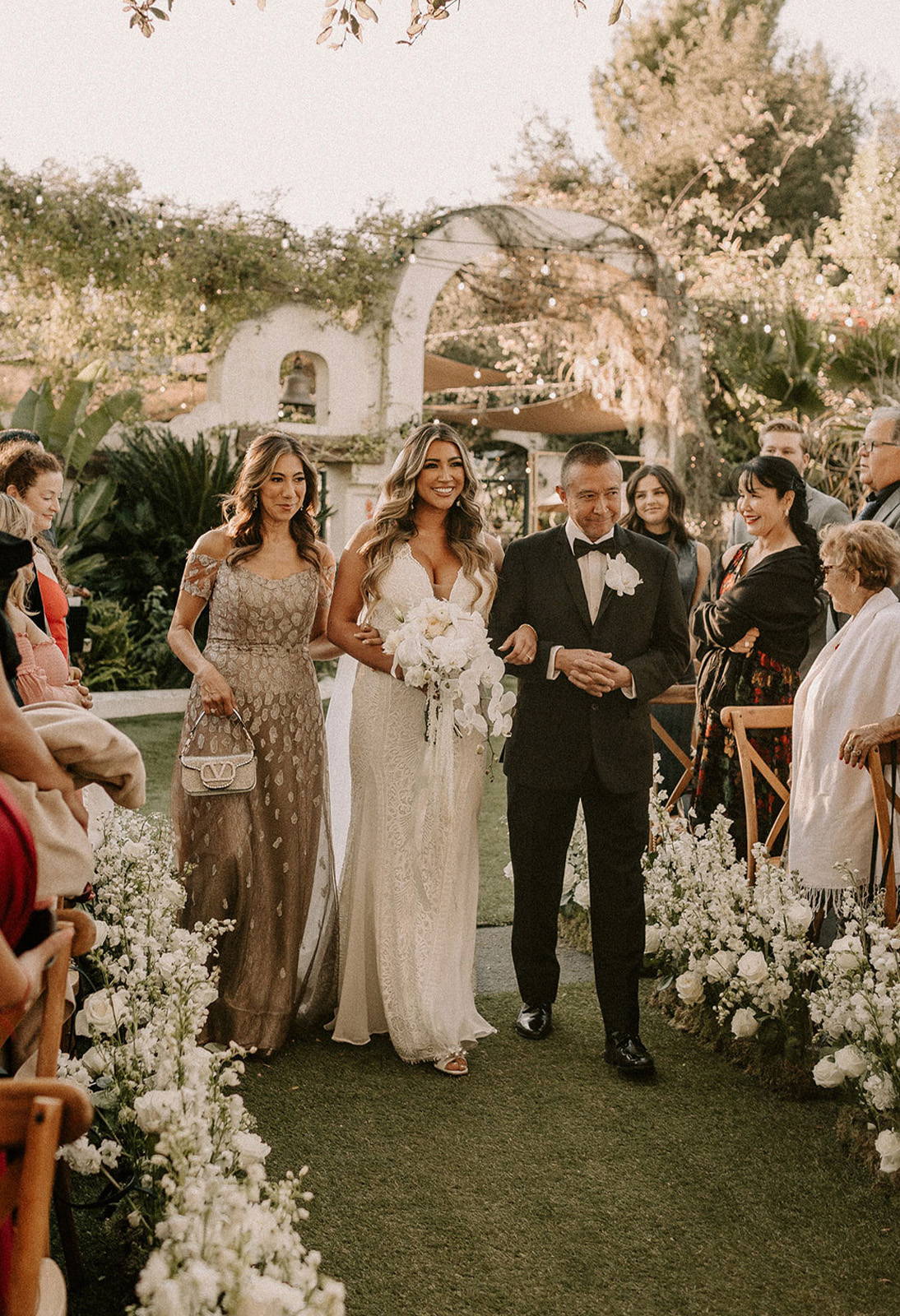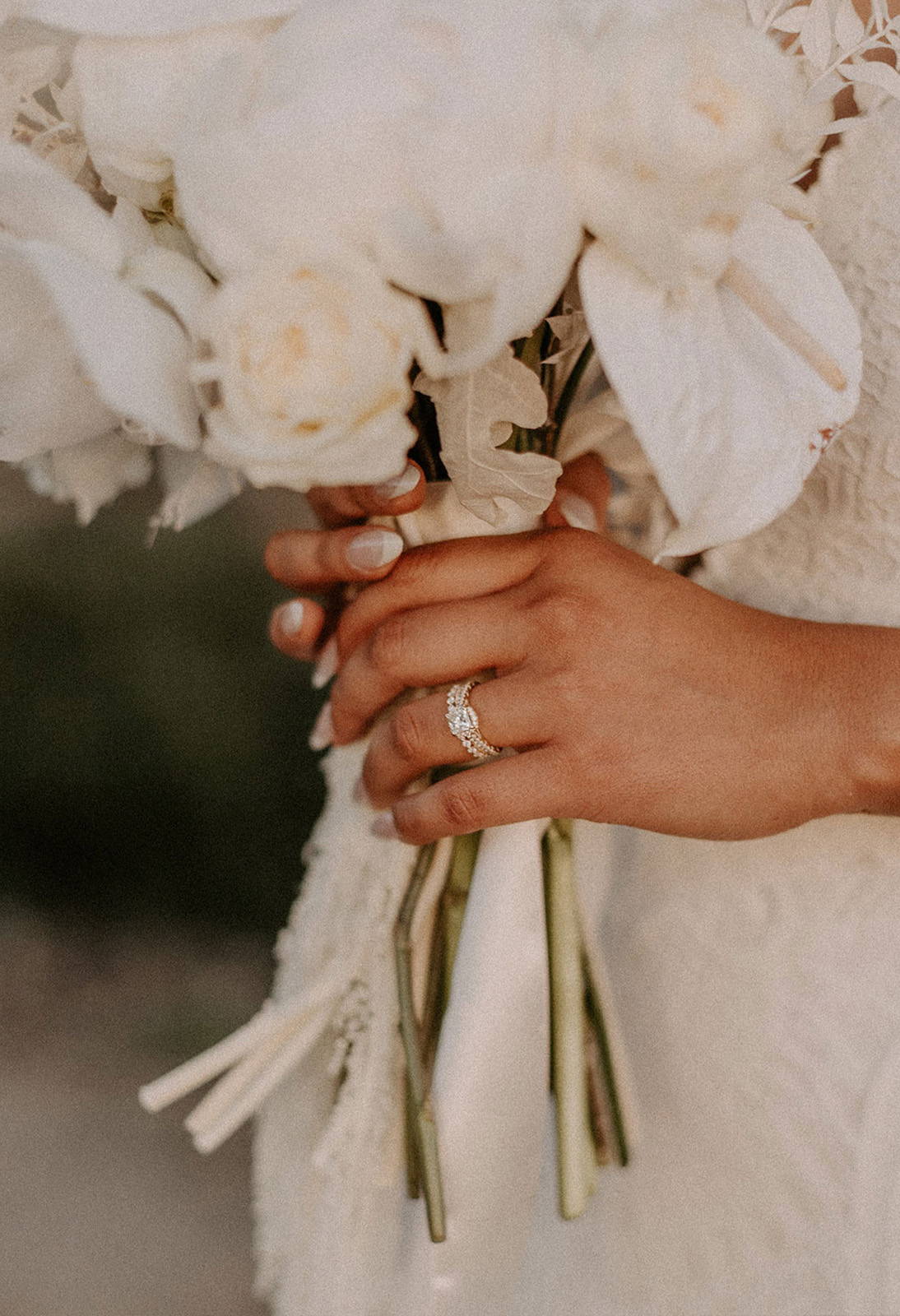 Where did you get married? Tell us about the location & style of your wedding day.

We got married in Fallbrook, California at Tivoli Italian Villa. Our wedding location was atop a mountain side overlooking the beautiful hills of Fallbrook. It was truly so magical. Our wedding style was modern boho with a timeless look. We did white, ivory, champagnes and black as our wedding colors because we believed those colors were classic and timeless.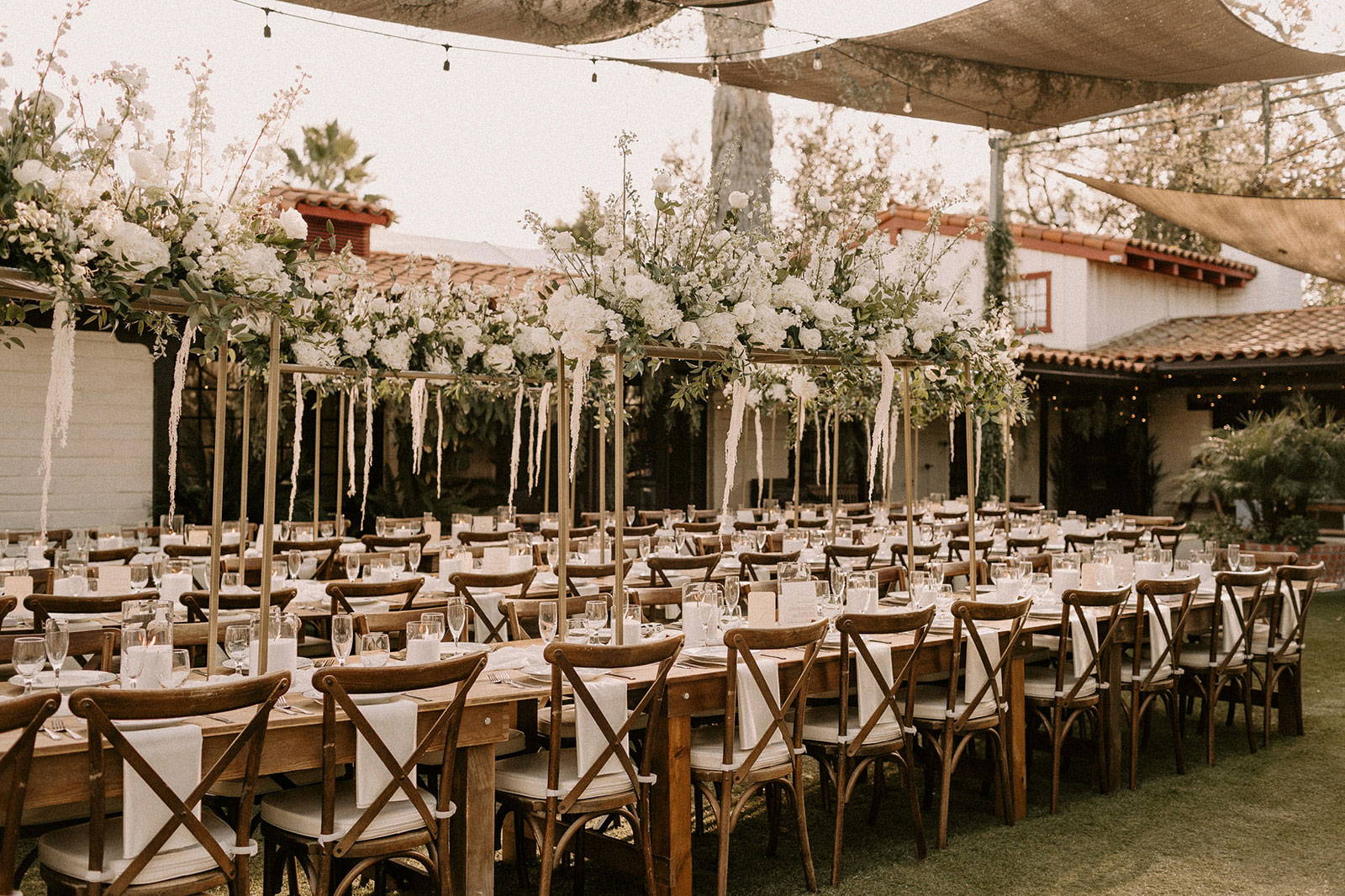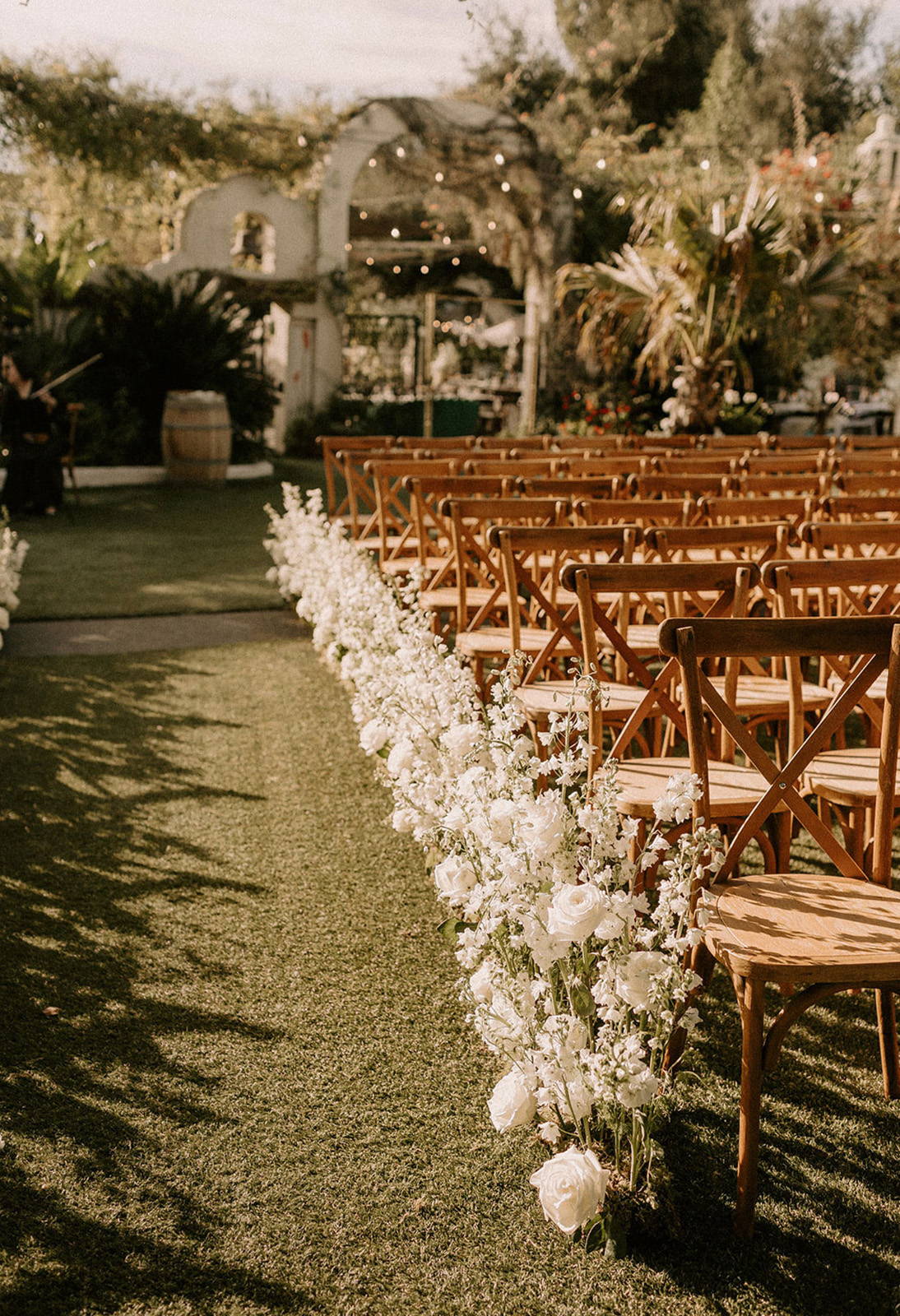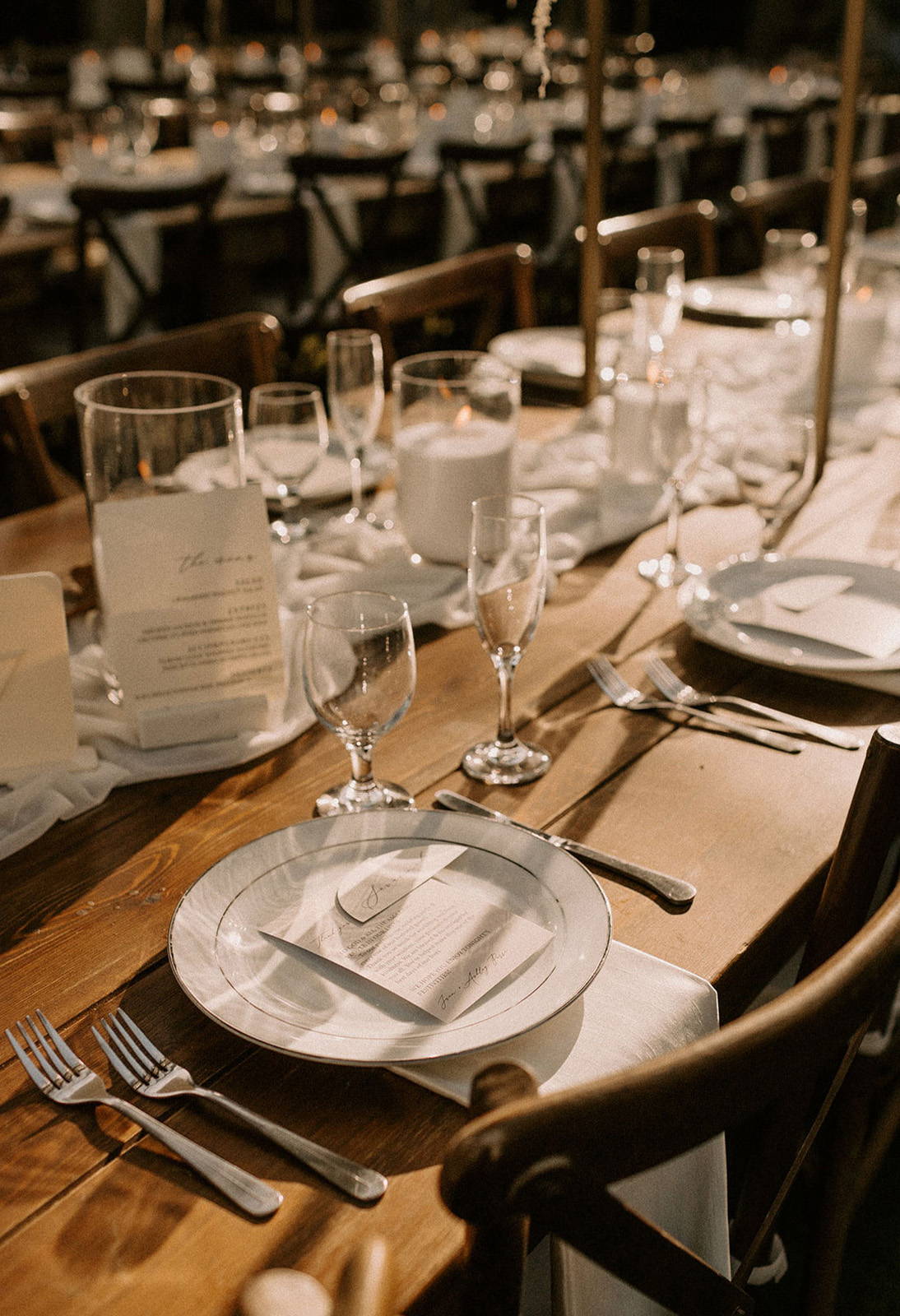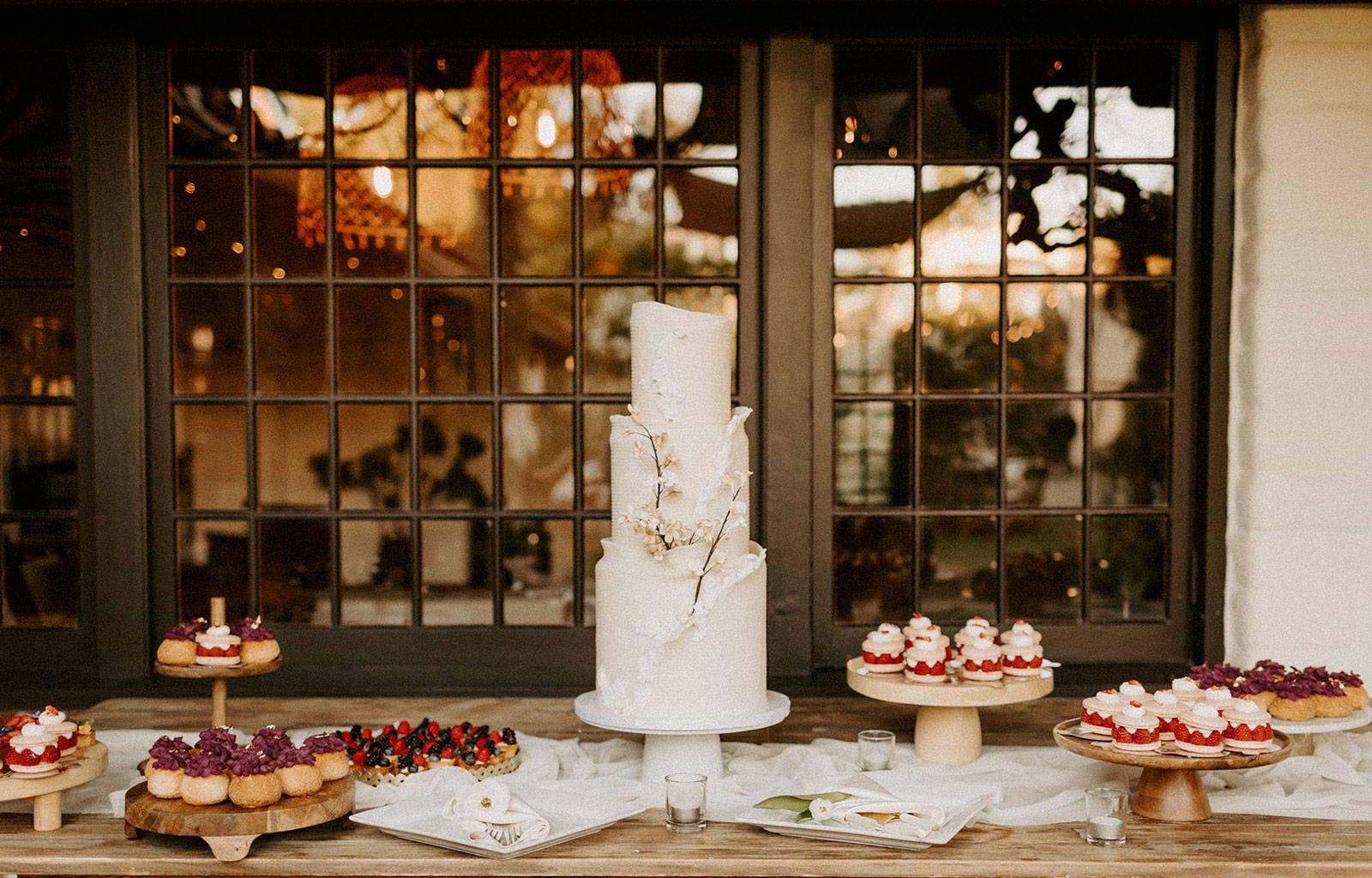 What did you do for your first date?
Juan and I both met at the gym one night through a mutual friend. Rather than working out we starting talking until our mutual friend suggested we all go to the smoothie bar down the street. Our friend said she would meet us there and had me drive with Juan separately. She basically set us up for a blind date and never showed up to the smoothie bar but instead let Juan and I have a date! Juan and I ended up getting smoothies and driving around San Diego bay until midnight listening to some oldies in his car and laughing all night!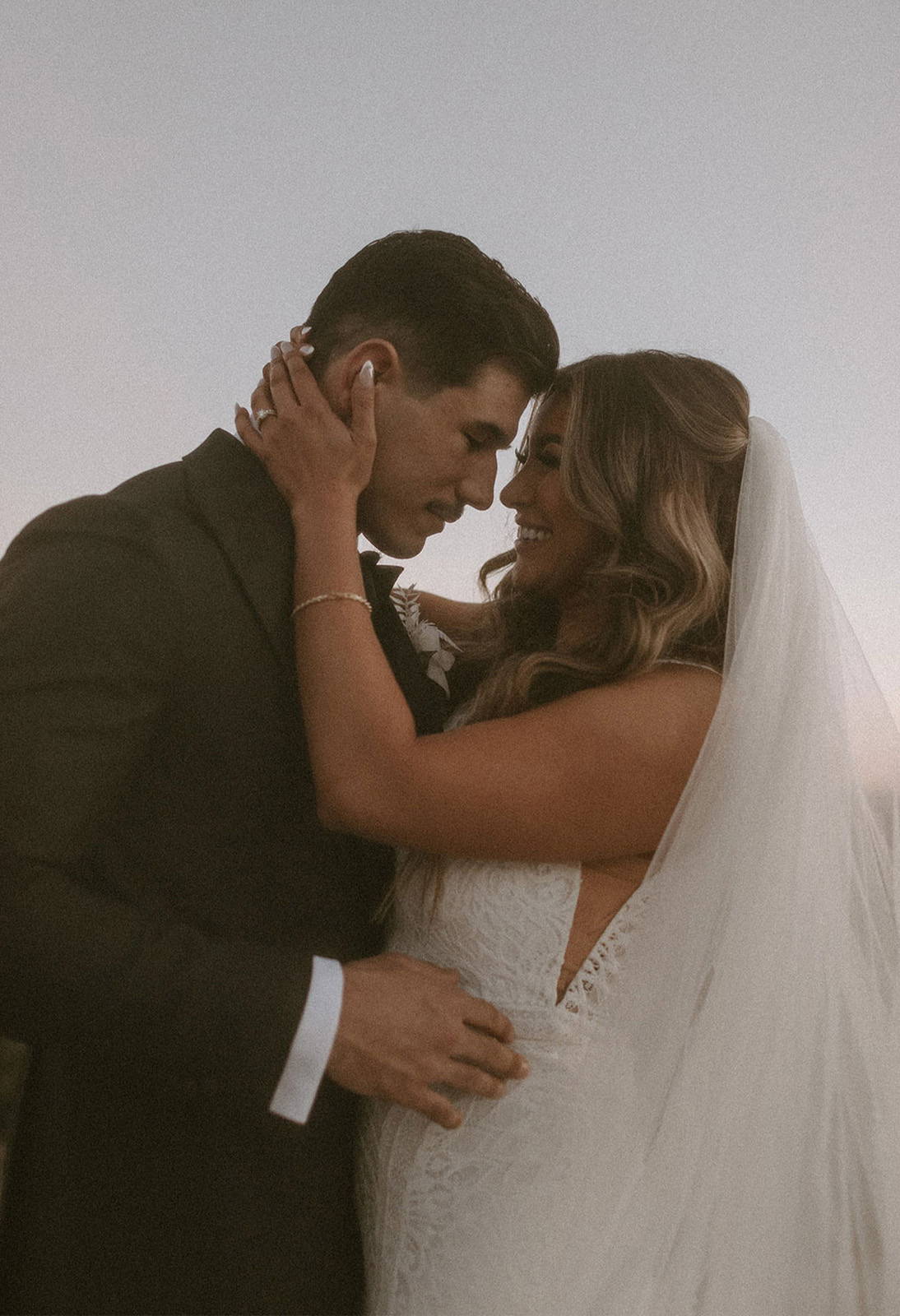 I DIY'd all of our wedding invitations and hand pressed each card with wax seal stamps and dried flowers to add a personal touch to each invitation.
The funniest moment on the day was or something that surprised you?
This still makes me laugh and cry a little. I had rented a classic 1966 mustang convertible as a surprise gift/going away car for Juan and I. We both love vintage cars and I thought it would be the perfect gift. I picked the car up the day before the wedding and drove it around all day feeling like the coolest girl ever. The morning of the wedding I had to move the car in front of my hotel suite to prevent Juan from seeing the car but to my surprise, the car would not start! All my bridesmaids were getting ready inside and I was outside trying to jumpstart a 66' vehicle LOL! Finally, I gave up and the owner of the vehicle came to pick up the car. It was a sad moment for sure but I can look back and laugh now (don't worry, we got fully reimbursed).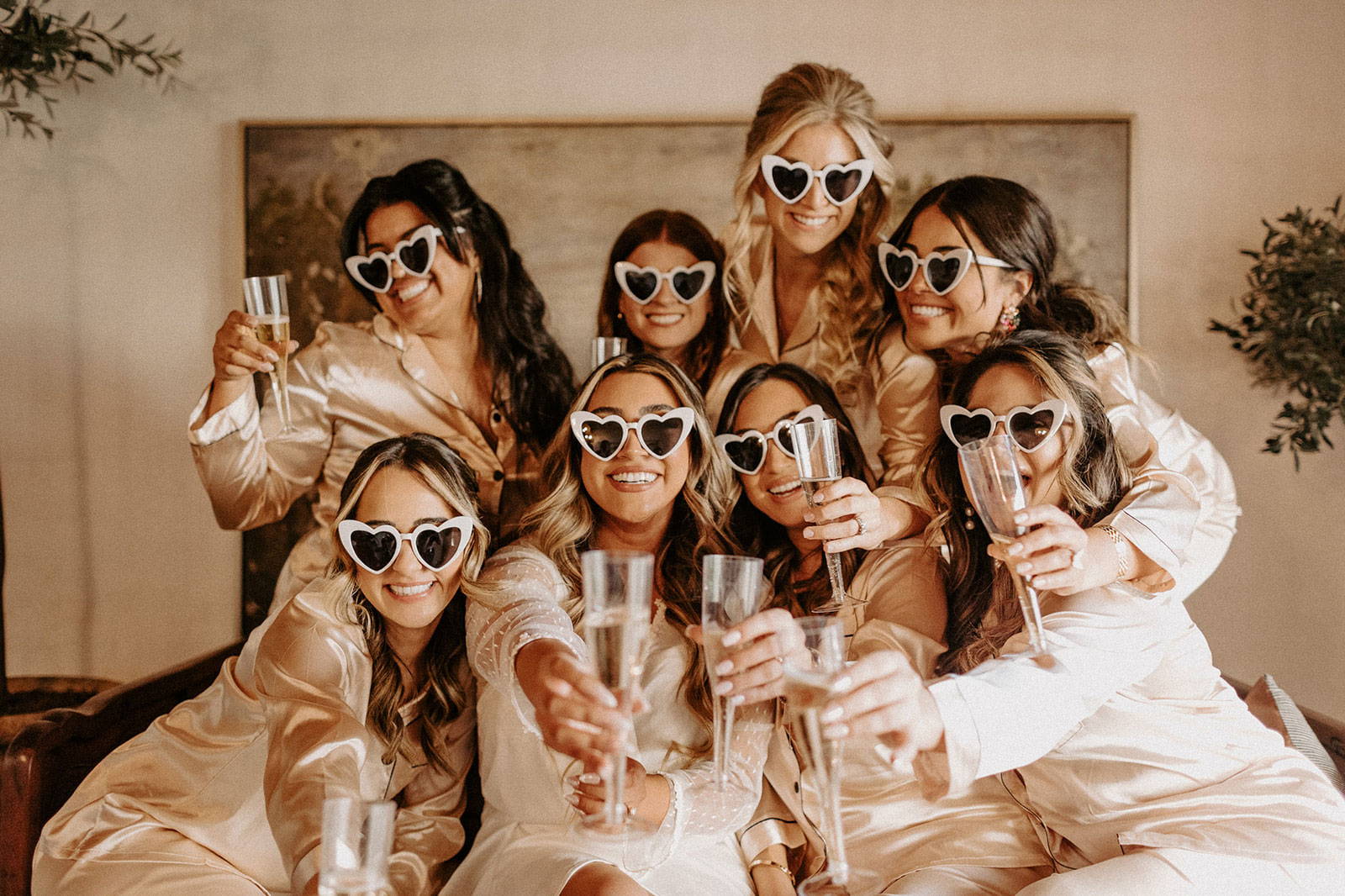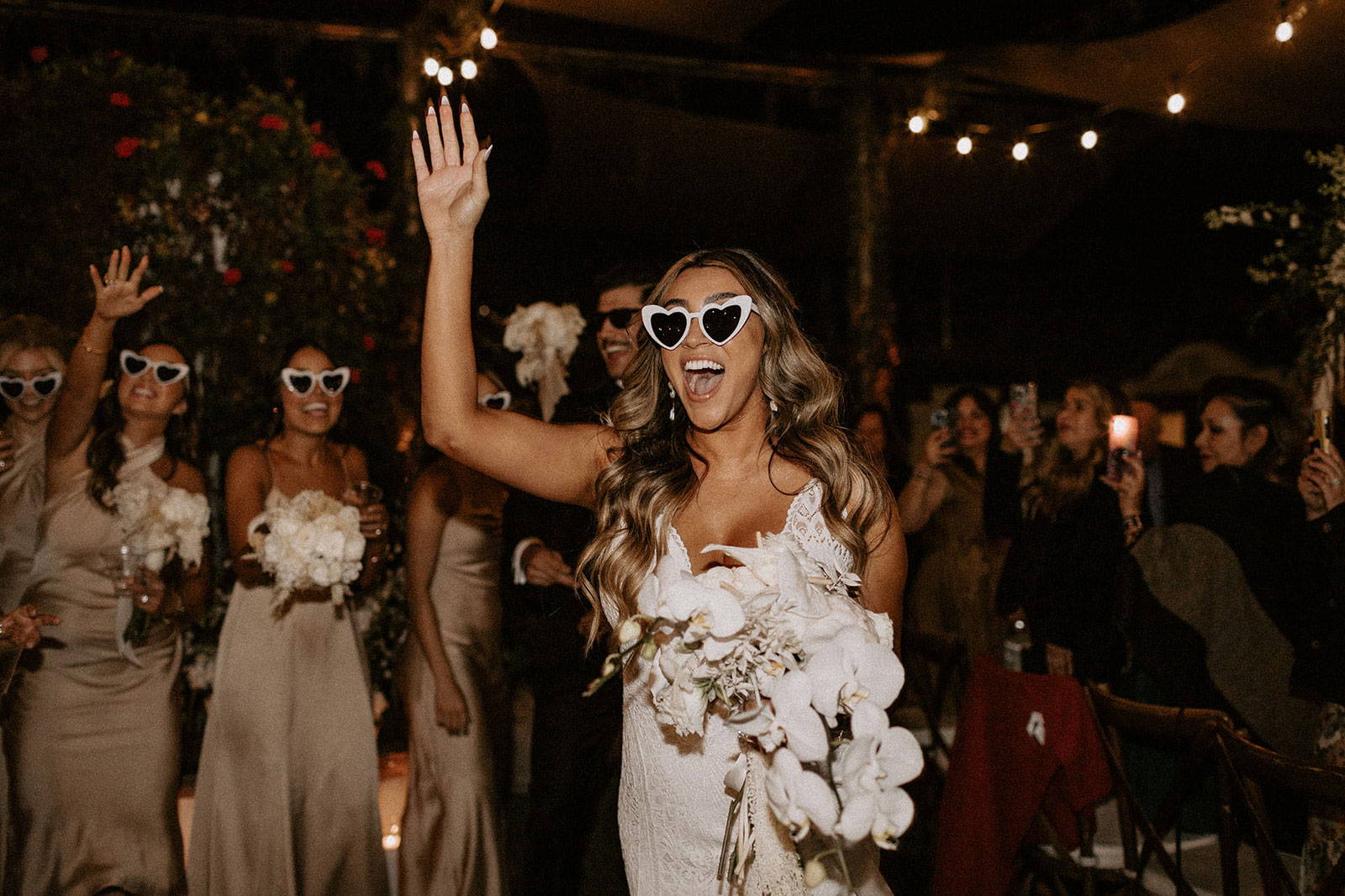 Any last advice or words of wisdom that you can share with future GRACE brides...

On your wedding day, be present! Remind yourself that you only have this one day once in your lifetime so take a few moments throughout the day to reel yourself back in and enjoy every bit of it. Laugh, love and dance the night away.