Mackenzie & Abbey in Monet and Bella​
Celebrating a day of love from one of our own... GRACE Showroom manager by day, #GRACEBride by night – alongside newly wedded hubby Mackenzie, Abbey wears our Monet and Bella gown.​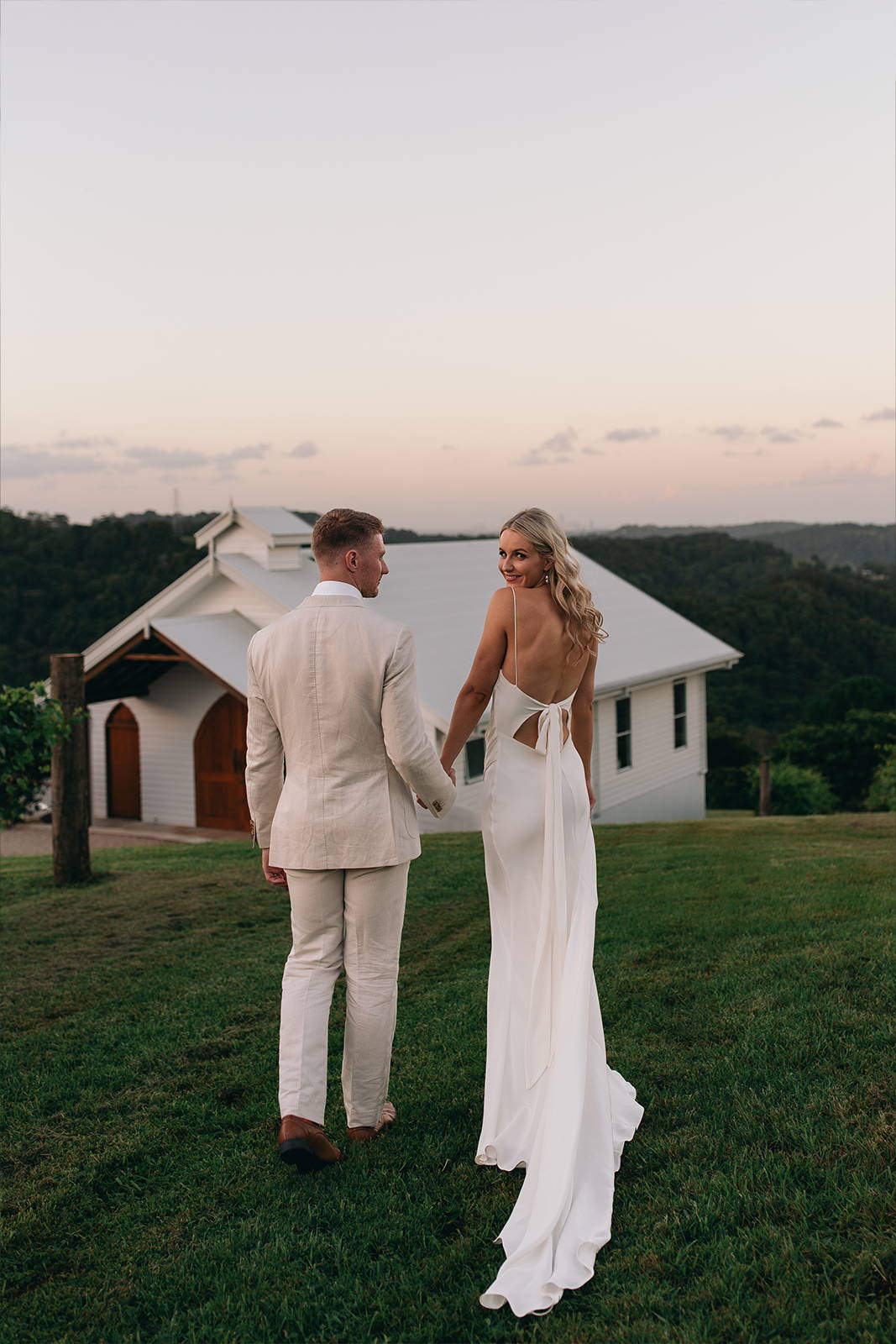 What is a GRACE woman to you?
Someone that cares about where her gown is made, cares about ethical and sustainable manufacturing. She's a woman who is happy, confident, and relaxed!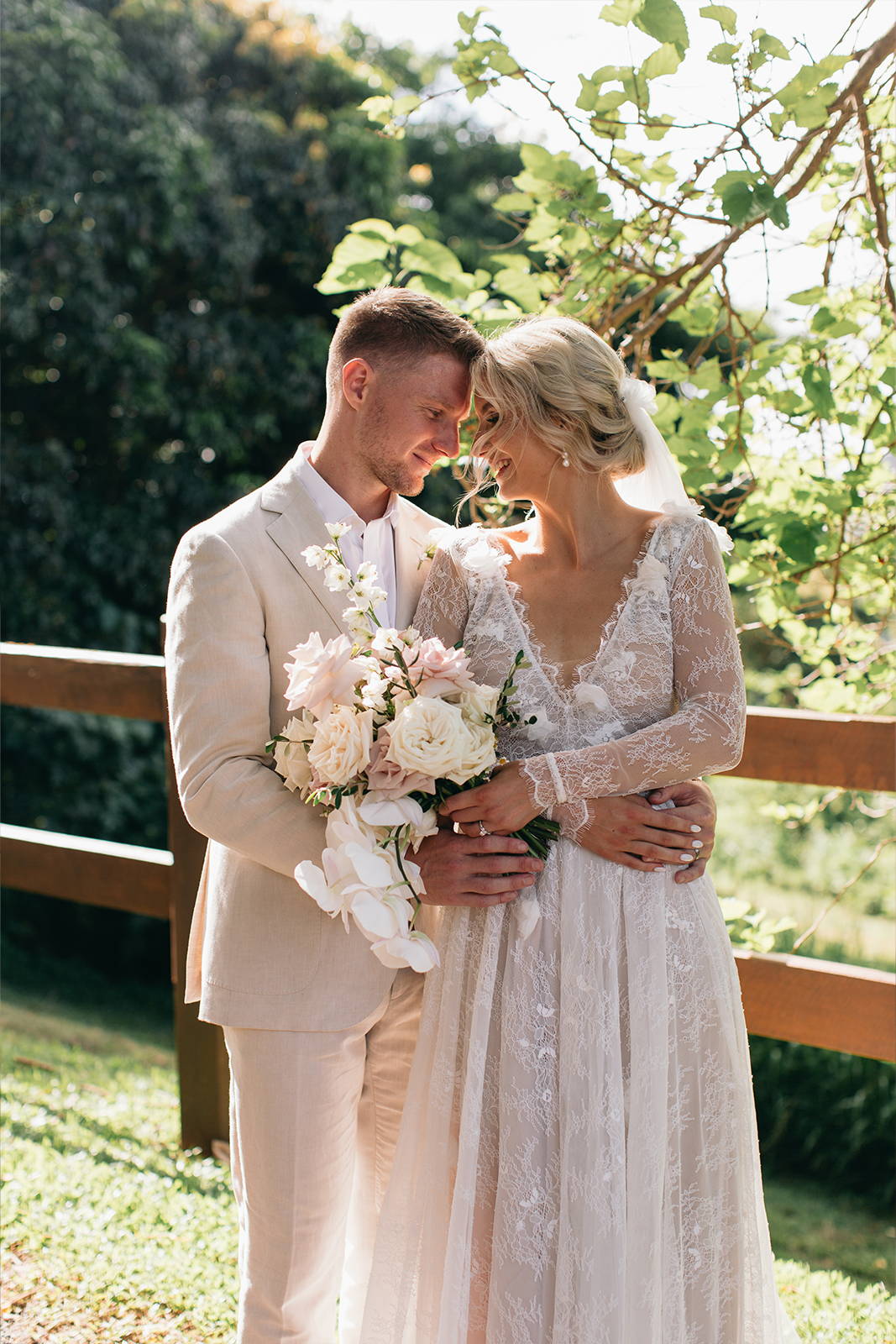 Which dress did you wear and how did you know it was 'The One'?
My first look was Monet, I feel like I really channelled my more girly side with this gown! I felt like a real life princess pairing it with the Monet Veil, it was a very romantic look. For my second look, I paired the Bella with the Celest headband (unfortunately not pictured). I wanted a more sexy and classic look for my reception and it was absolutely perfect!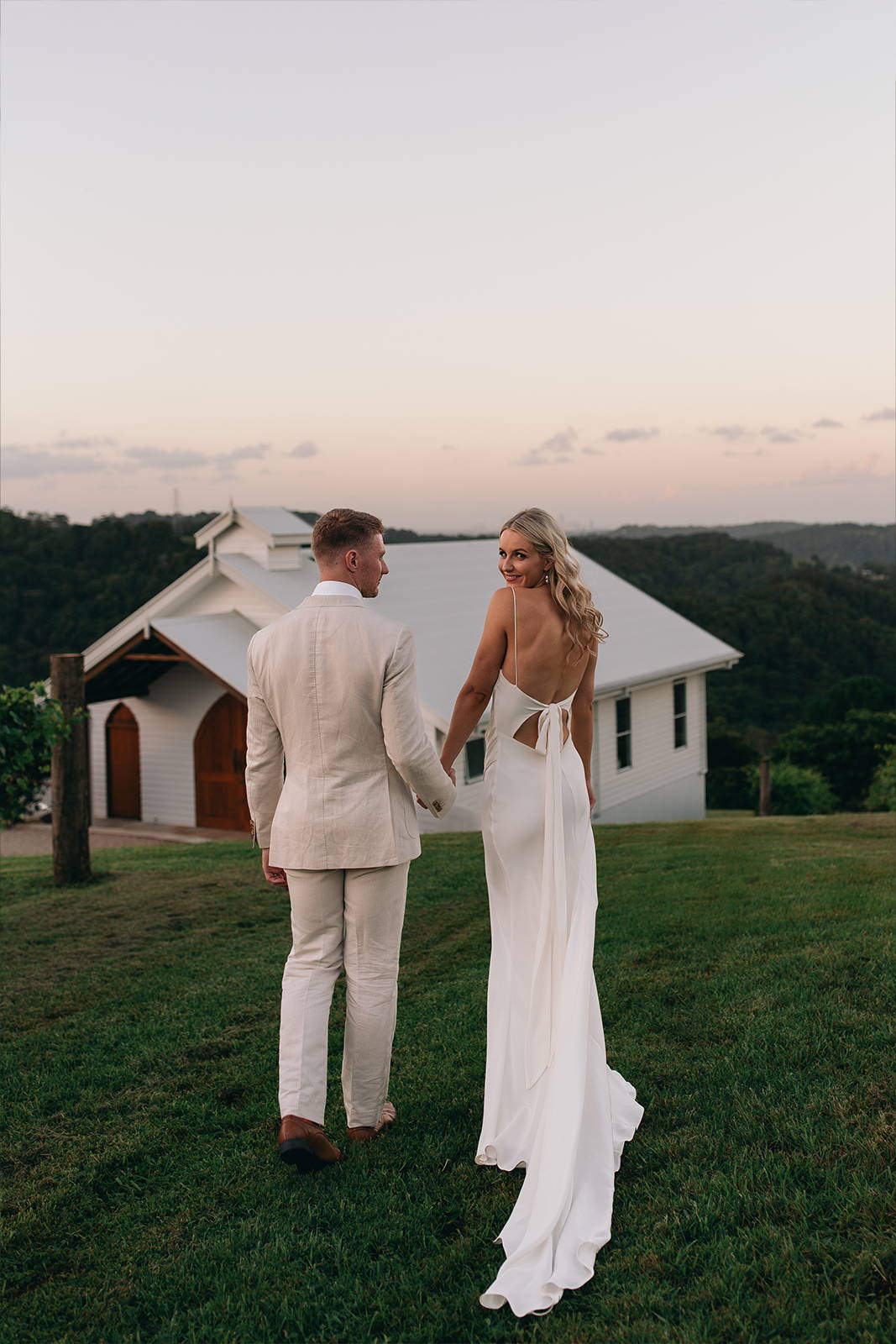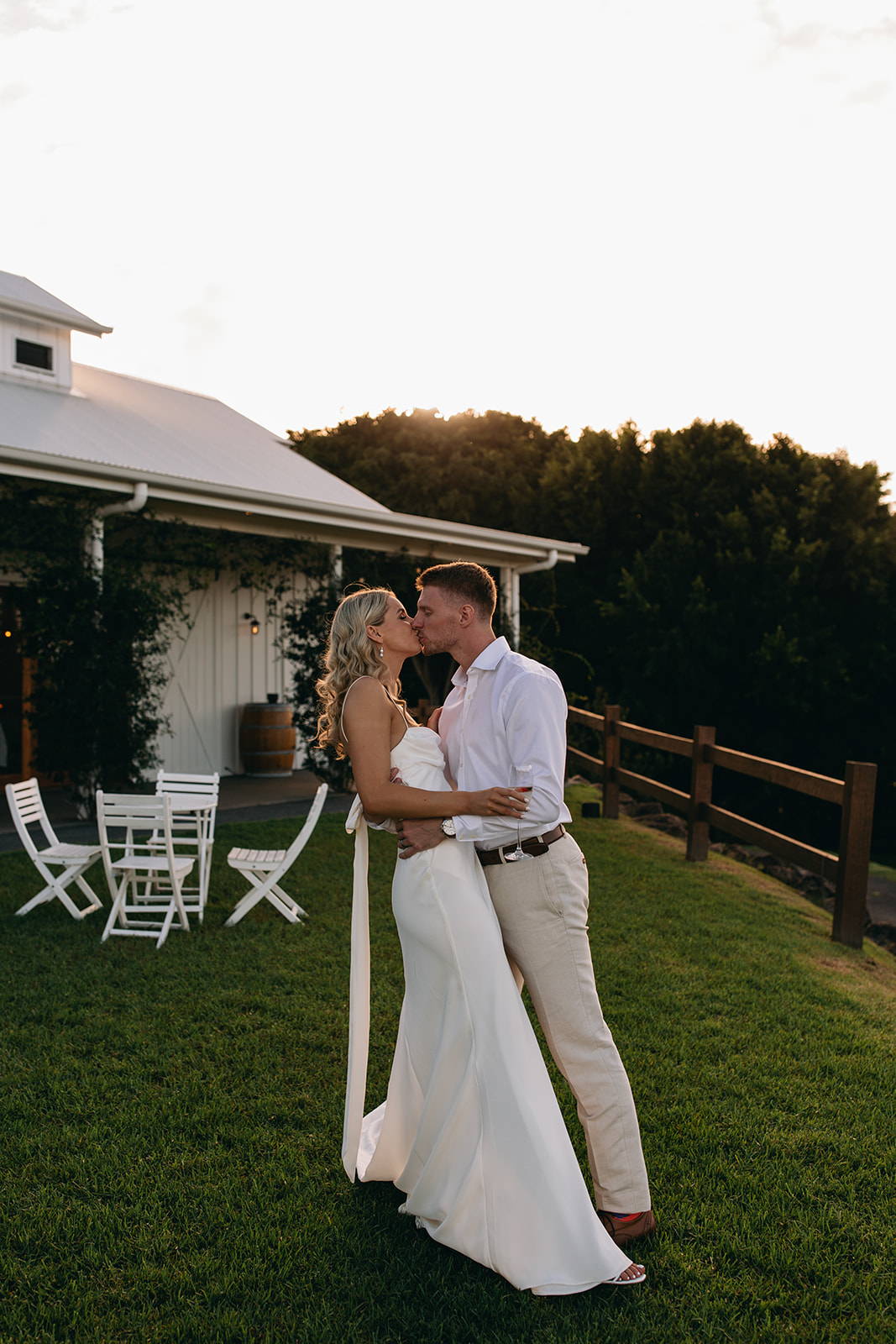 Tasmania originally but we moved to the Gold Coast for my husband's work about 6 years ago! It's the best thing we ever did, we love the lifestyle here!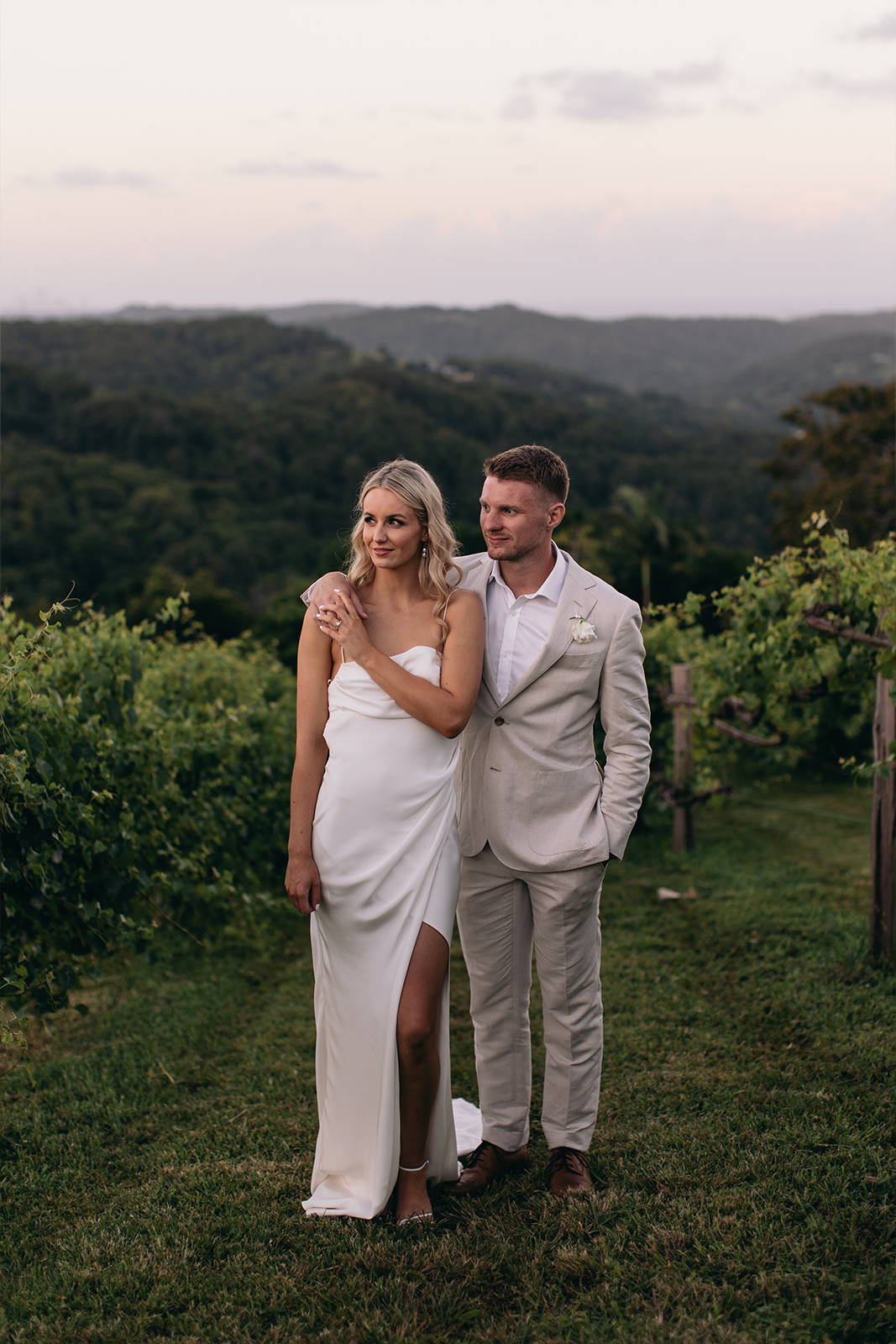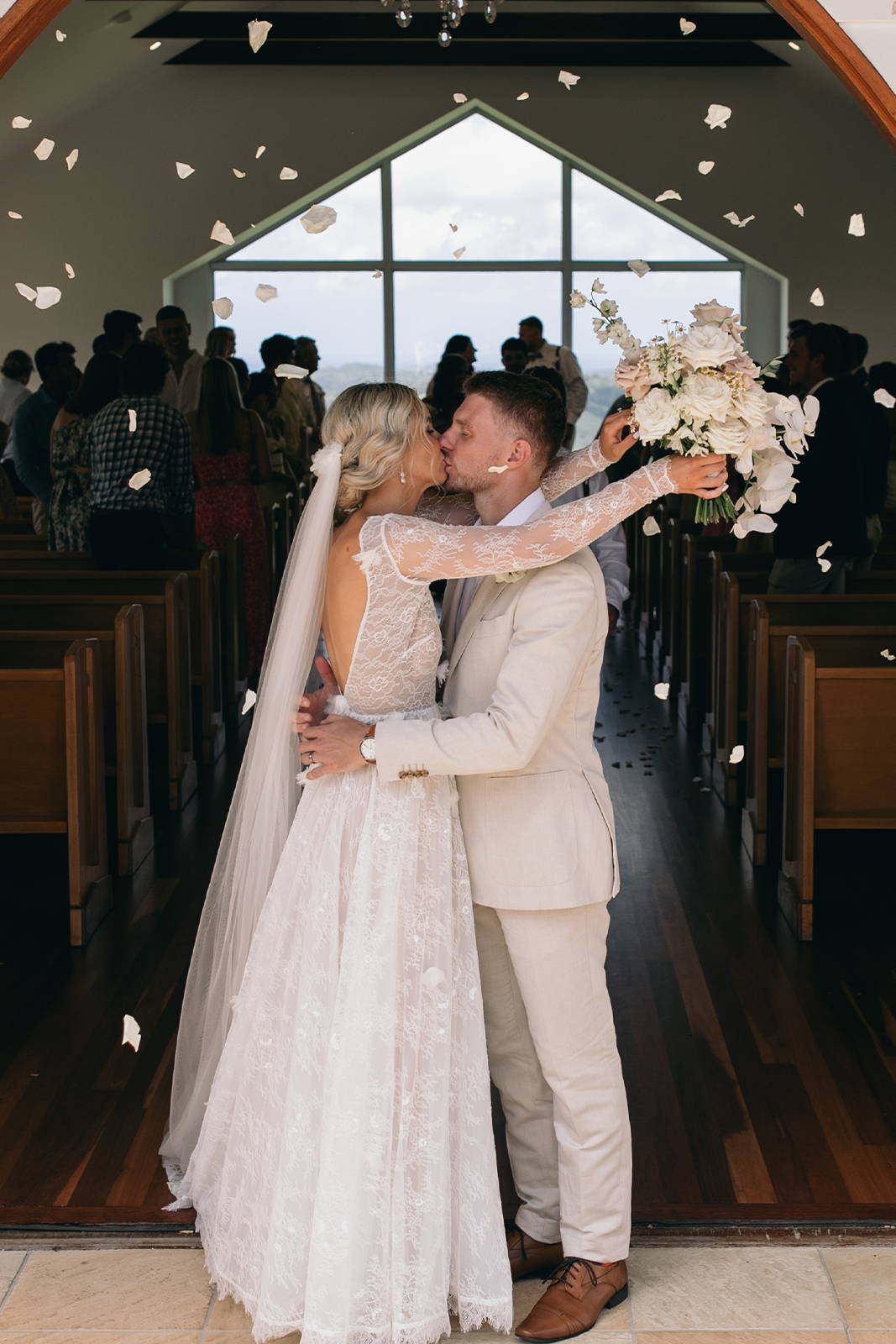 Your role at GRACE and how long you have been working here for?​
I'm the Regional Showroom Sales Manager for Australia and the UK, I've been working for GLL for just under 2 years now.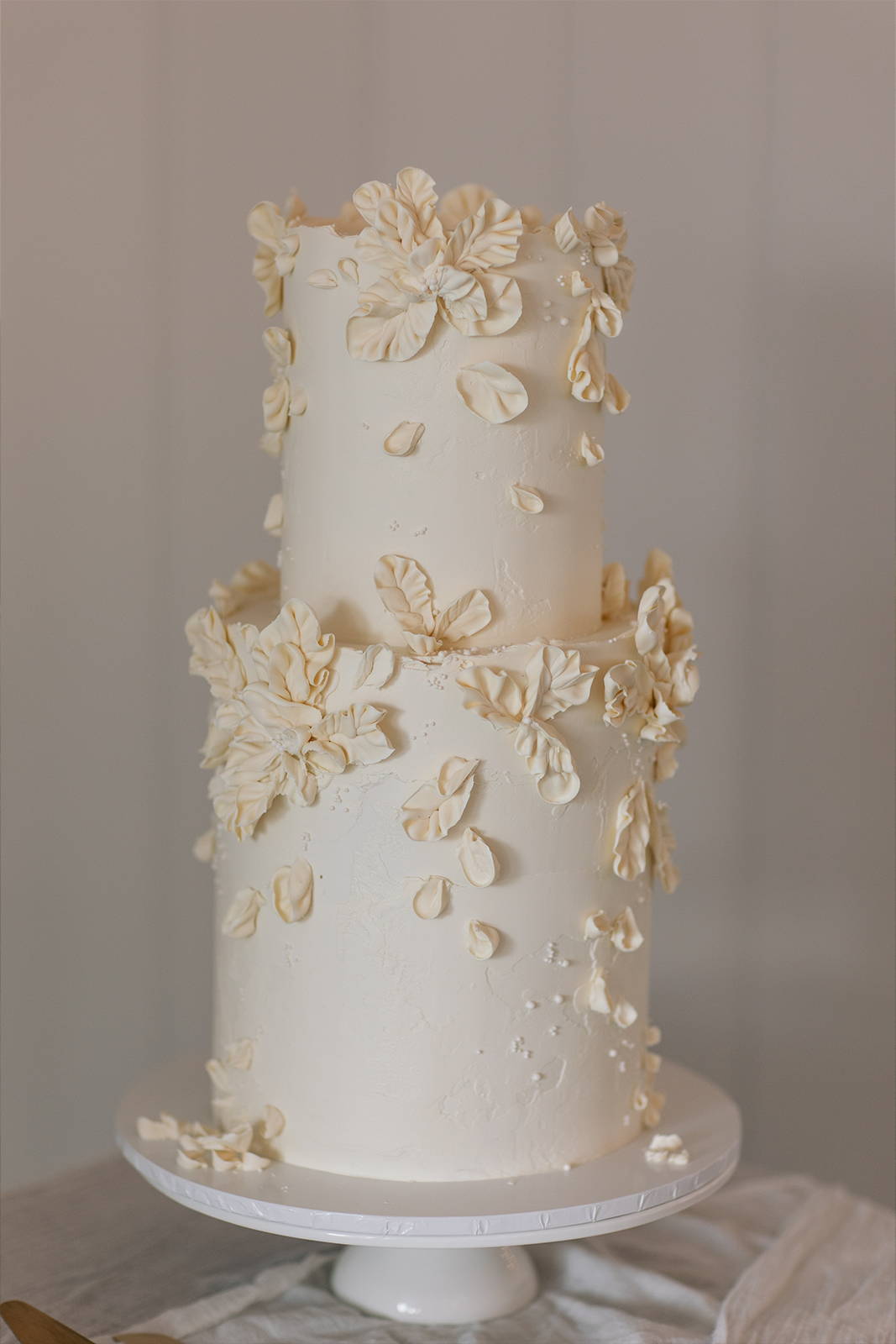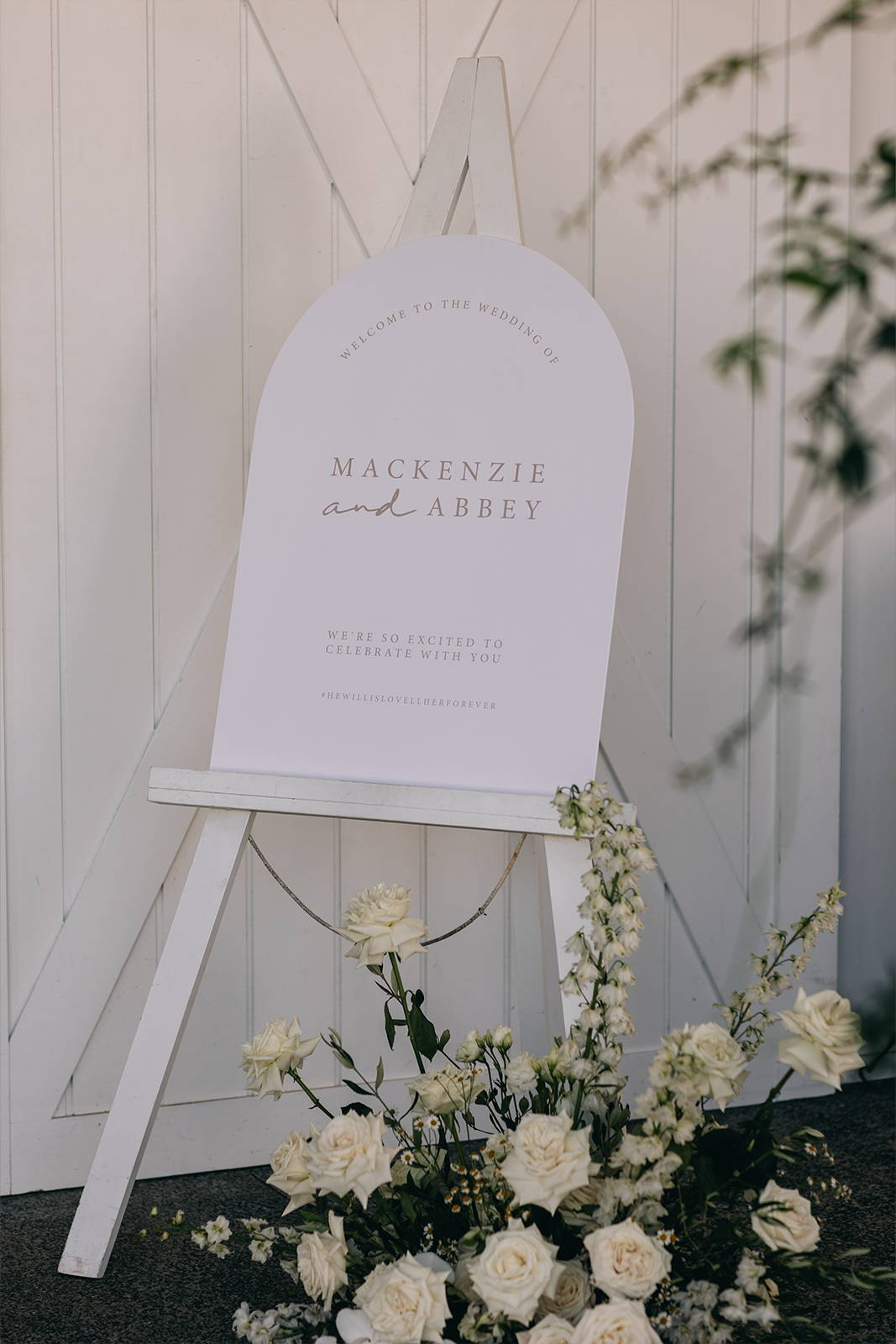 Your favourite thing about GRACE?
My favourite thing about working for a company like GLL is the incredible and inspiring women I get to work with every single day. Plus of course working with our stunning gowns, wonderful brides and occasionally playing dress up's. It is so rewarding to play a small part in helping a woman find the most important dress of her life.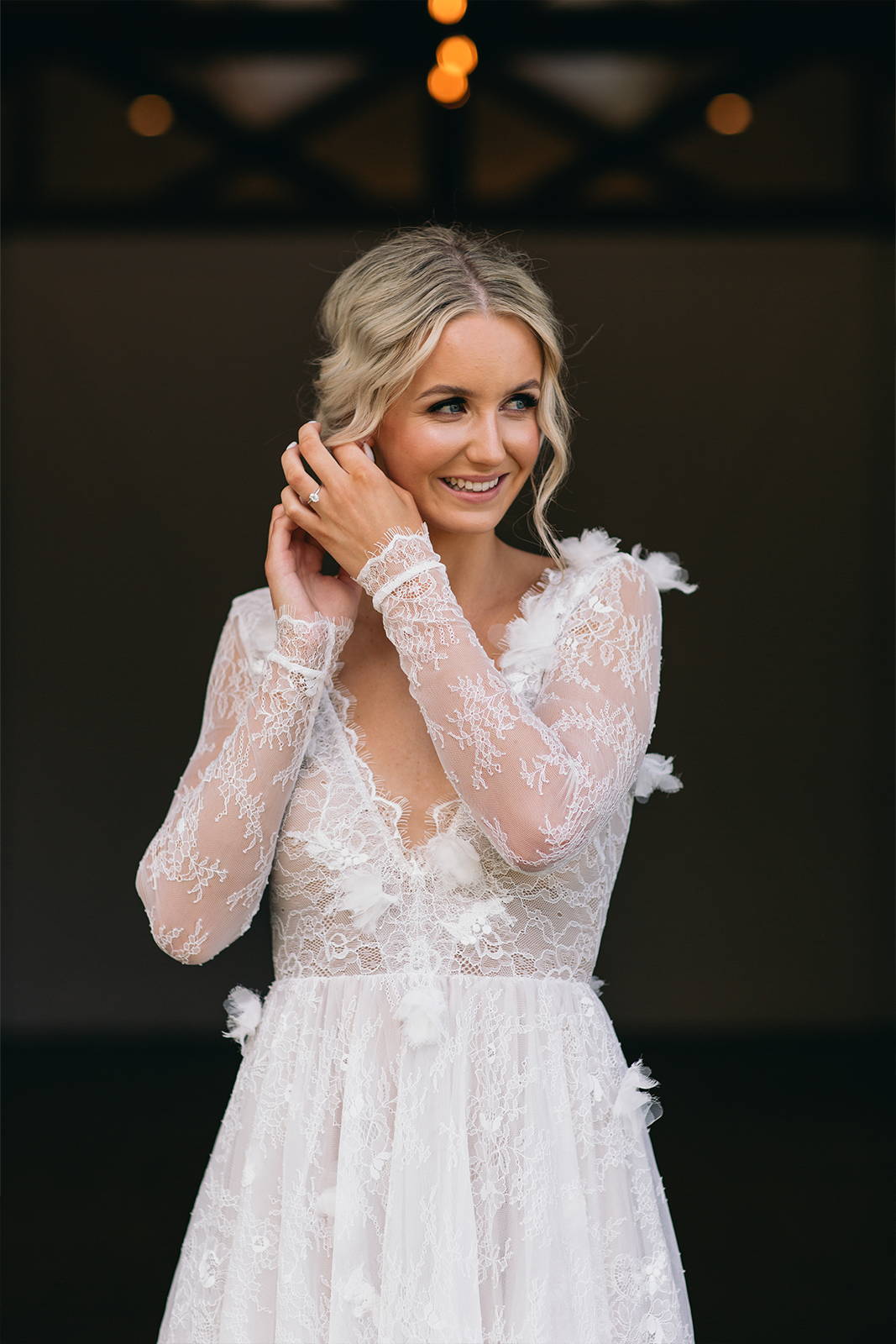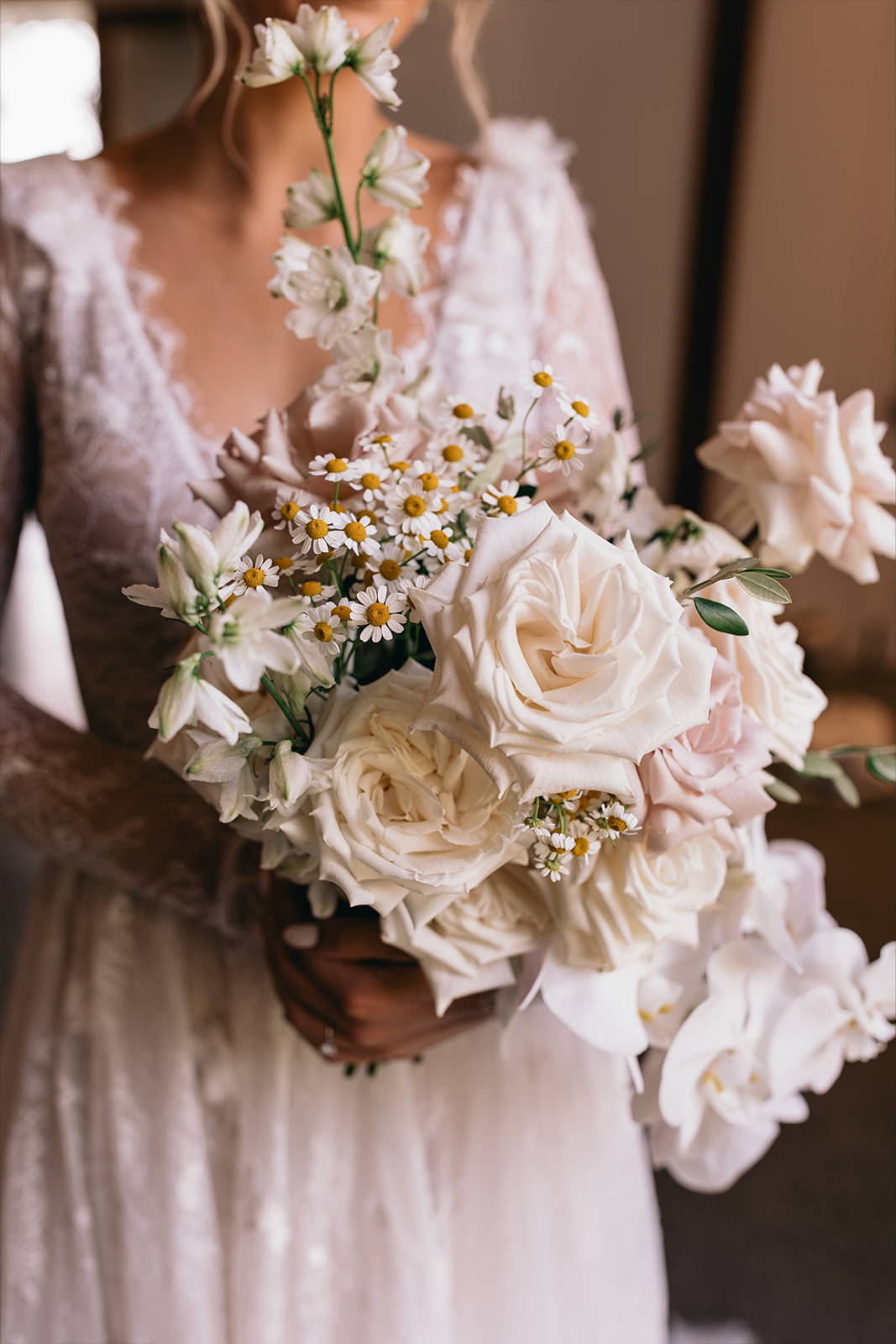 How has working at GRACE influenced your wedding planning, styling & ideas?
I took so much inspiration from all of the brides I've seen, I love hearing about each of their weddings and how they were styling their days. A lot of my brides had a similar style to myself and chatting all things weddings with them really helped me plan my own day.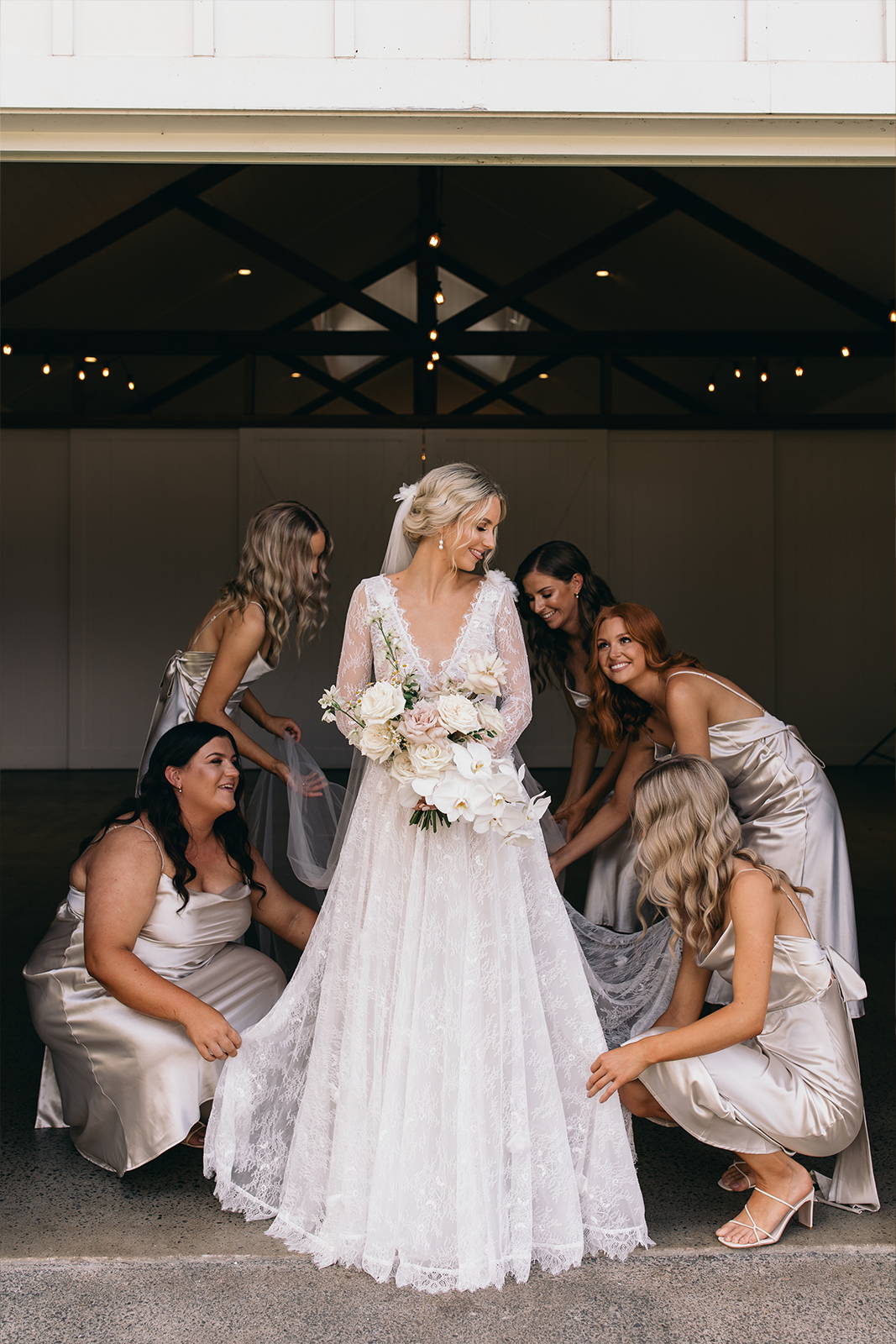 What was your original favourite GRACE gown?
When I first started working at GLL my favourite gowns were the Poppy and Palm!
What is it you loved about your GRACE gown and accessories?
I loved how comfortable they were to wear all day and all night long. The Monet made me feel like a princess, I loved the soft lace and the way it softly floats as you walk. The Bella was the perfect reception gown, the split made it that little bit sexy and also a dream to dance in!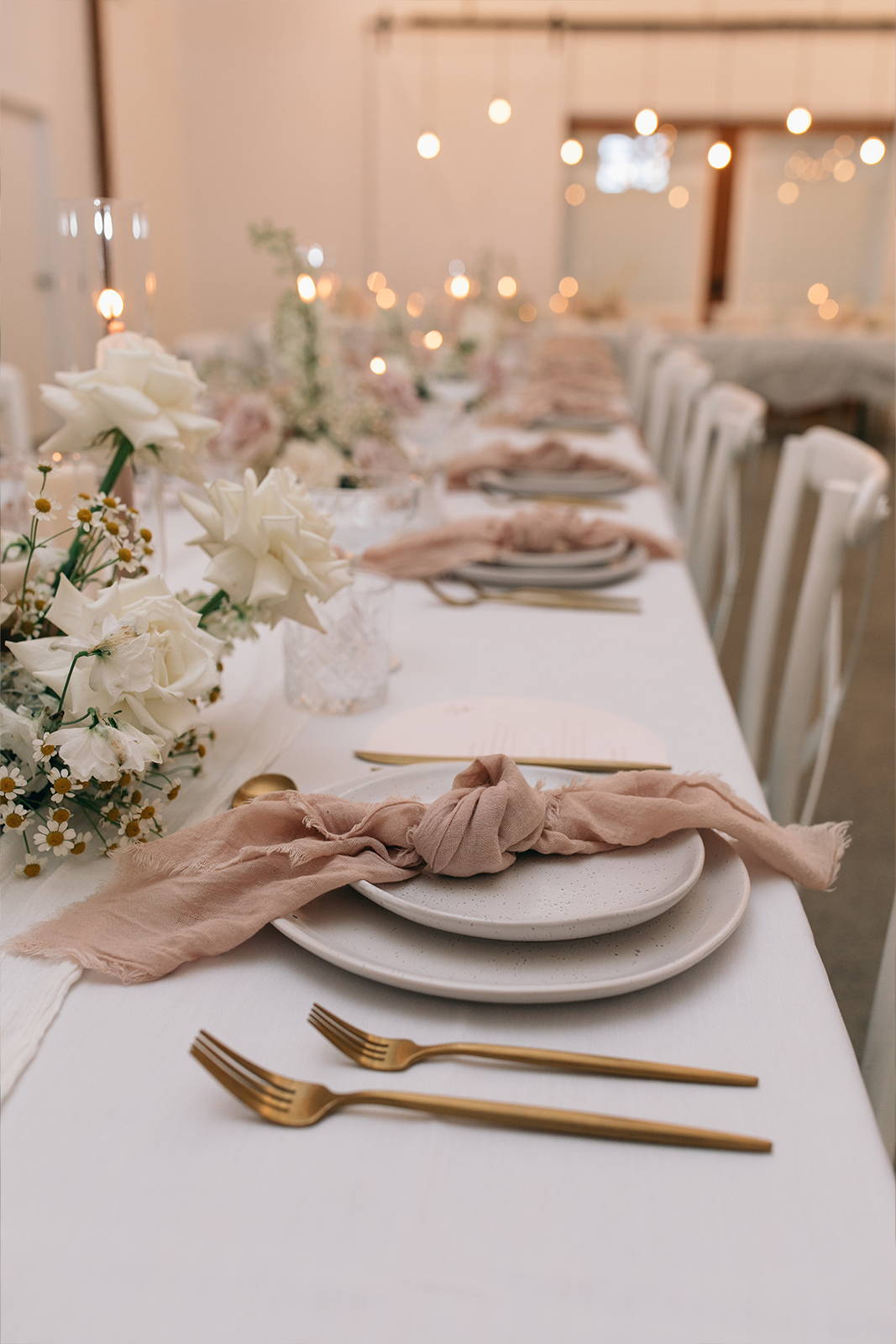 Did you go to a GRACE showroom or purchase your gown online? Tell us about this experience.​
I purchased my GLL gown through the Gold Coast Showroom from my good friend and co-worker Meg! I obviously had the most incredible experience with Meg and I was lucky enough to bring along my mum and bridesmaids from Tassie! The GLL Showroom experience is like no other, I had shopped around before choosing both my GLL gowns and I can comfortably say that I had the most fun at GLL!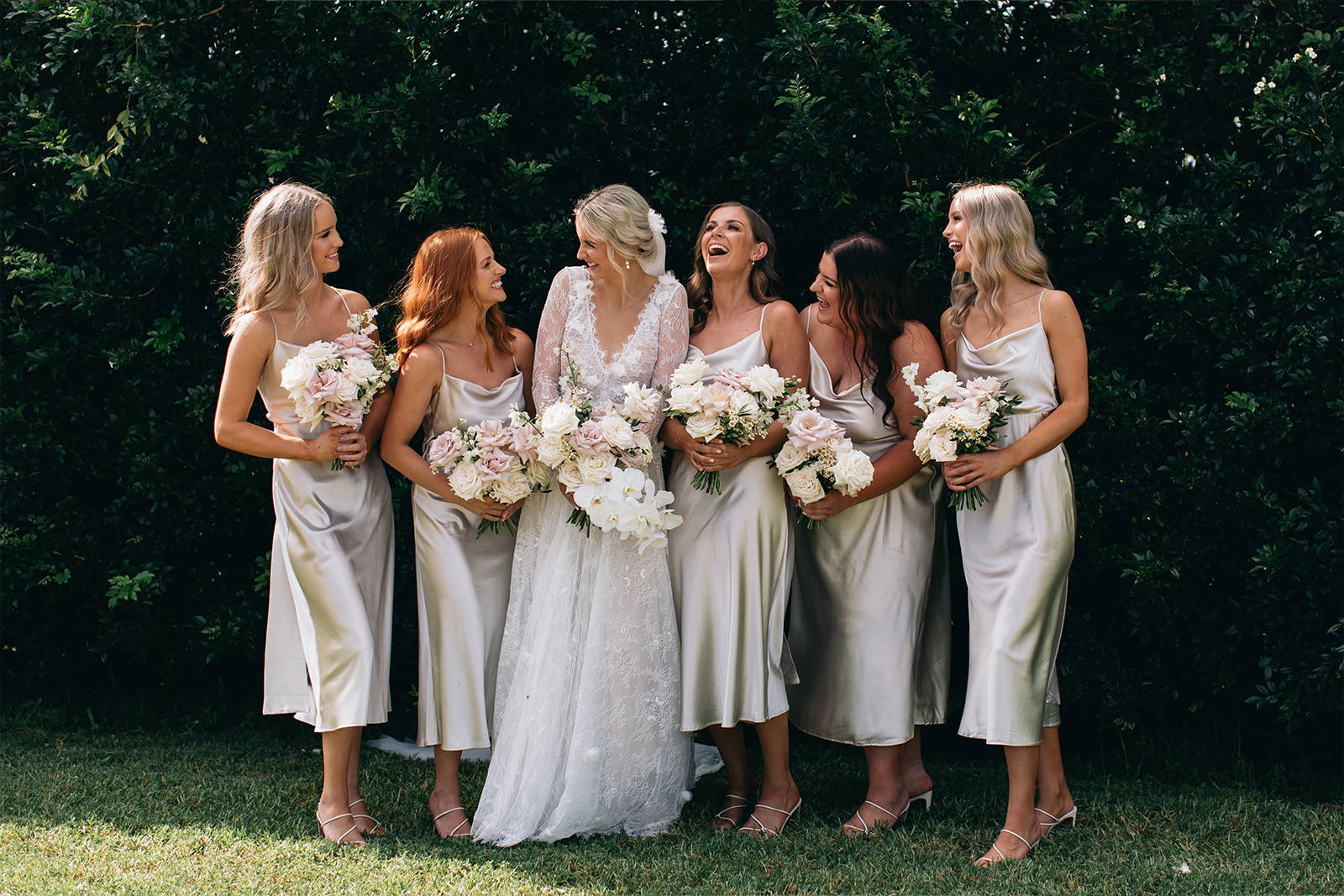 Macca had told me a few weeks before proposing that he had won a helicopter flight in a footy raffle, of course I said I'd love to go with him, I'd never been on one before. The day of the flight came around and there was a terrible storm, I told him I no longer wanted to get on and said that it wouldn't matter if we didn't go as he'd won it, it's not like we'd be losing any money! He still really wanted me to go and assured me he'd spoken with the company to ensure it was safe. I was in a pretty bad mood getting on that helicopter (thought I was going to die) but the experience ended up being amazing and the thought of him possibly proposing crossed my mind. We landed, and nothing happened so I presumed he really did win it and I wasn't getting proposed to today. He ended up taking me to a beautiful park on our way home, we went for a little walk (even though it was pouring with rain) and he dropped a knee and asked me to marry him! I was completely shocked that he had planned the ring and proposal without me finding out, and just stood there not really listening to any of the lovely things he was saying. I obviously said yes, and he then surprised me with my favourite bottle of wine so we could celebrate! It ended up being the most perfect day, we were lucky enough to fly home to Tassie a few days after to continue the celebrations.
---
What was your goal for your wedding / what was the most important aspect to you?​
I wanted to feel comfortable so that I could enjoy the day celebrating with loved ones!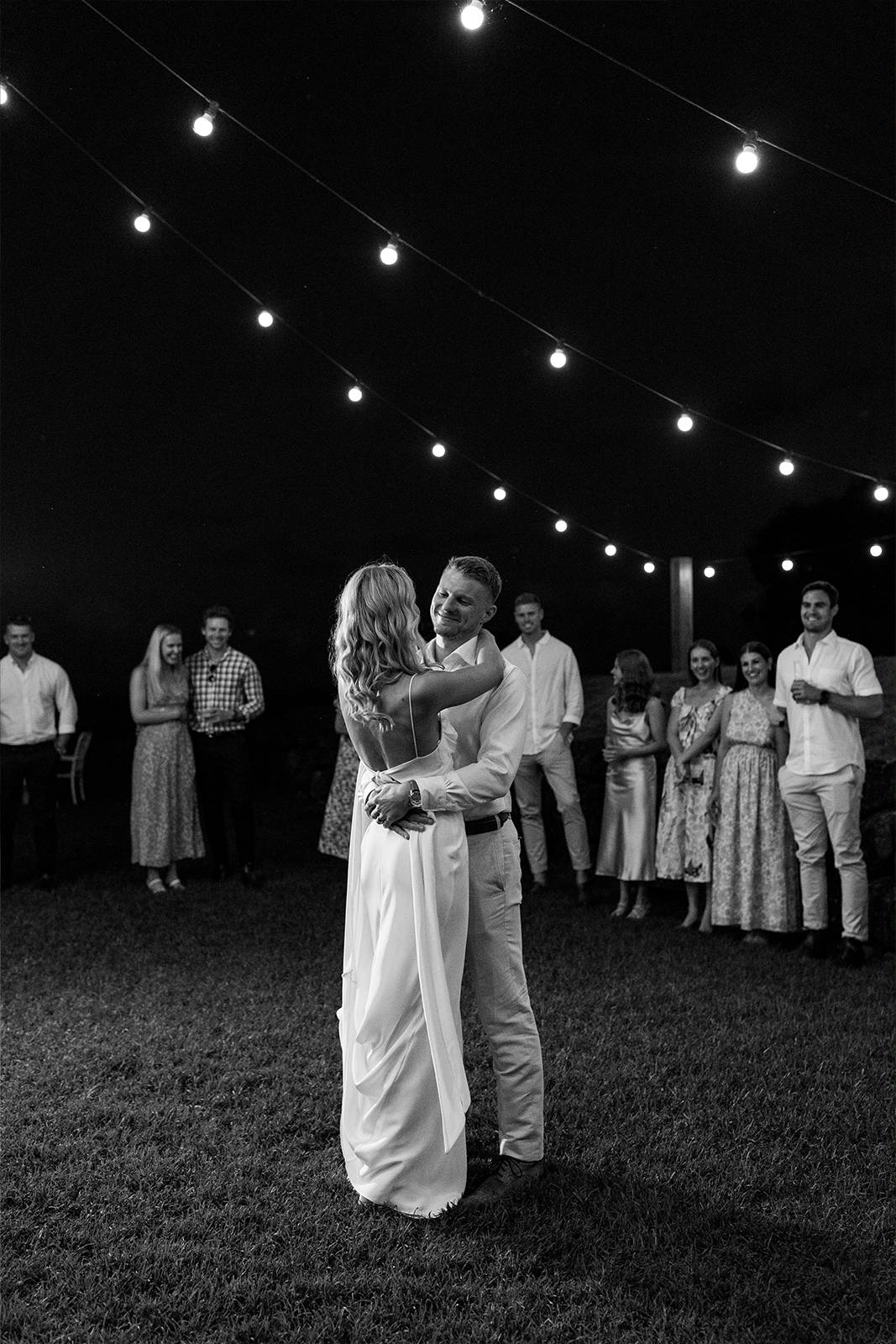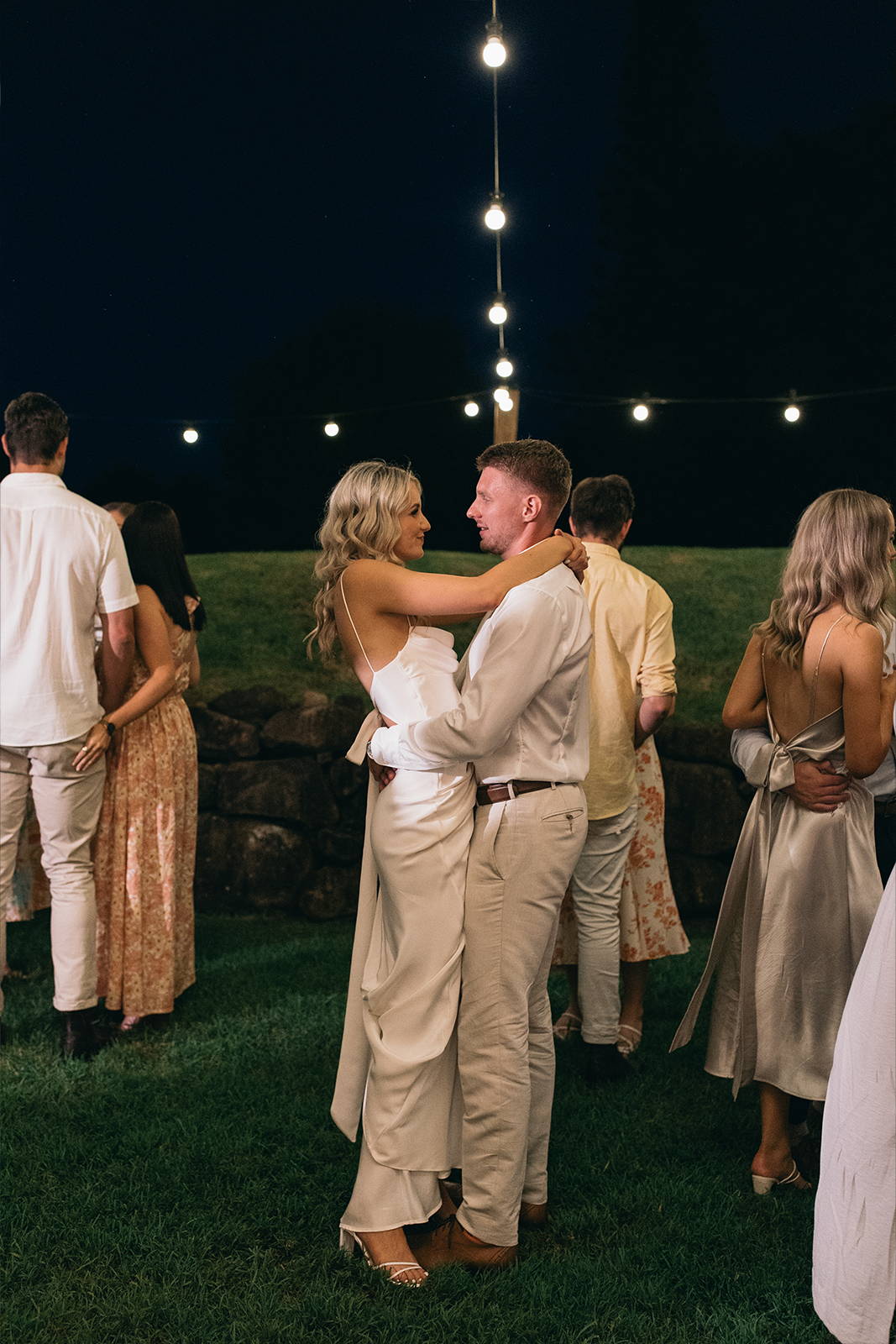 The funniest moments on the day were…​
Our bridal party planned our entrance to the reception on the day while we were getting photo's! Pretty unorganised of us, but it turned out to be a hilarious mess because half of us forgot the dance steps (mainly me).
What was the most stressful part to planning?​
Our bridal party planned our entrance to the reception on the day while we were getting photo's! Pretty unorganised of us, but it turned out to be a hilarious mess because half of us forgot the dance steps (mainly me).
---