Maurice
&
Kris
in the Orla Gown
#GRACEBRIDEKris wears our ORLA gown, eloping at the naturally beautiful Joshua Tree, Los Angeles.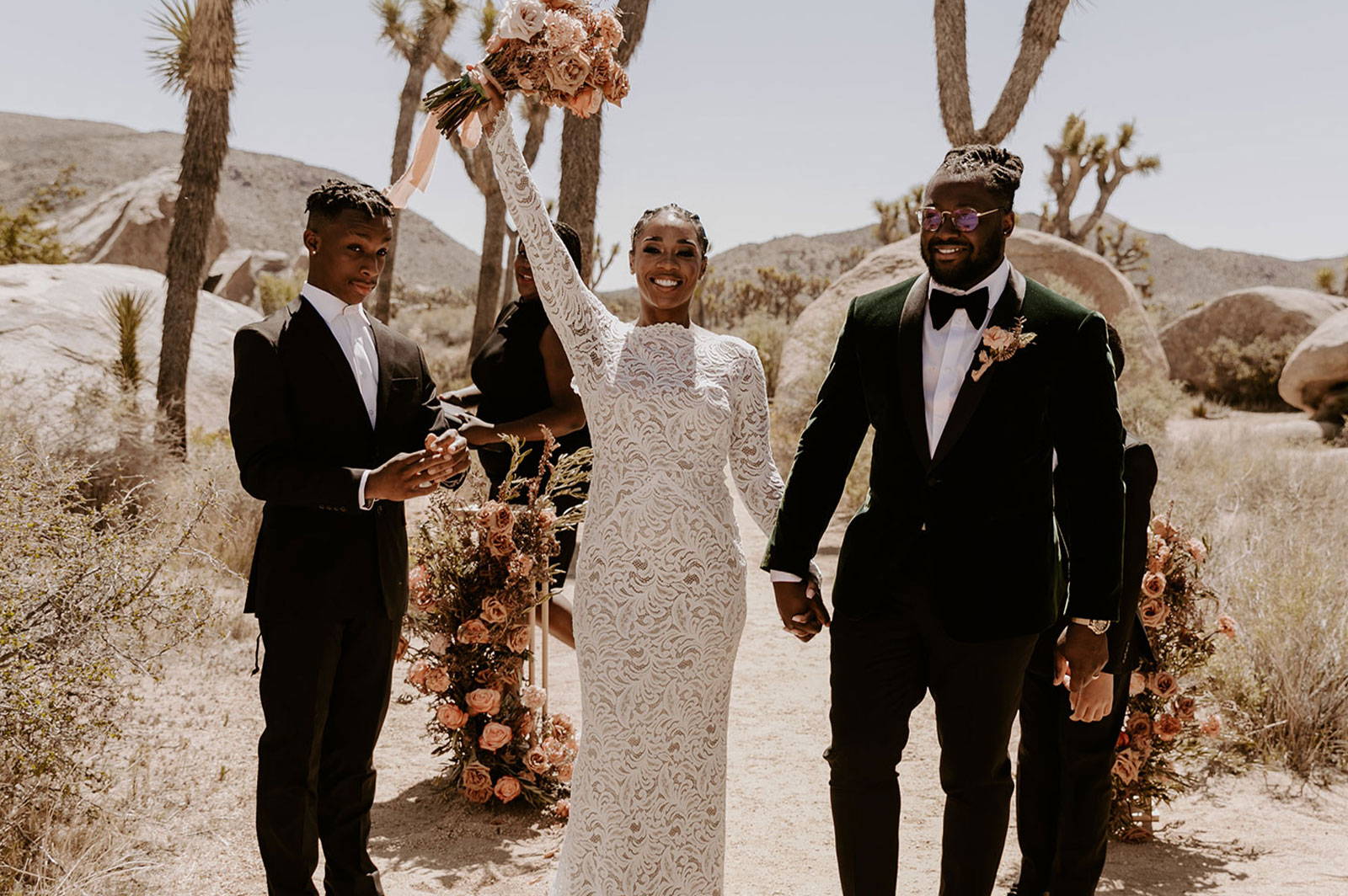 What is a GRACE woman to you?
A GRACE woman is a woman of elegance. She enjoys simplicity, basking in the now, and dancing as if no one is watching. She is on the journey of loving her self deeper and more authentically so she may extend the same grace to others.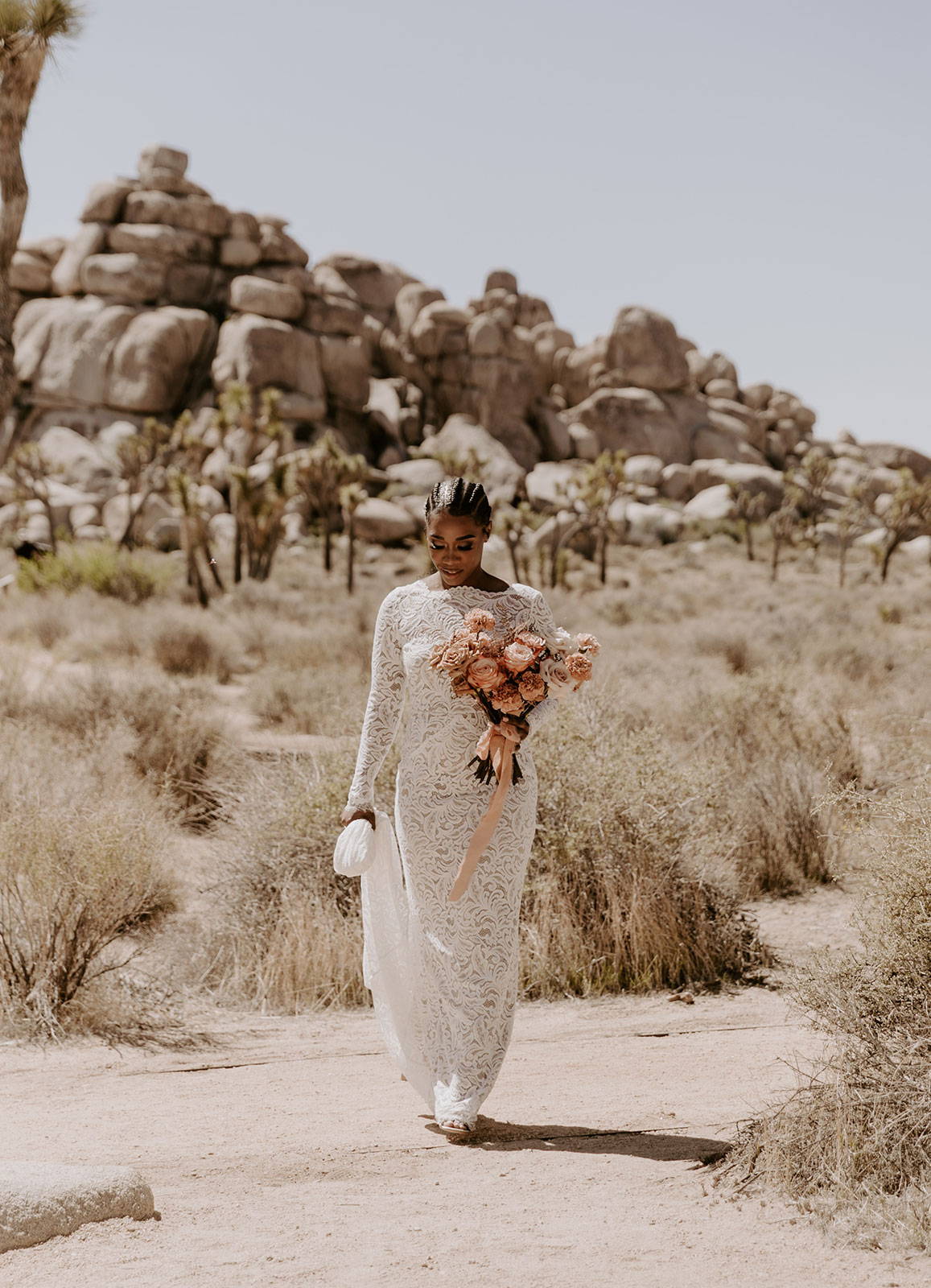 Which dress did you wear and how did you know it was 'The One'?
I chose the Orla gown. As soon as I put the dress on I knew it was the ONE. I actually cried! The dress fit my shape perfectly and the fit was comfortable. It was the perfect blend of vintage, simplicity, and elegance.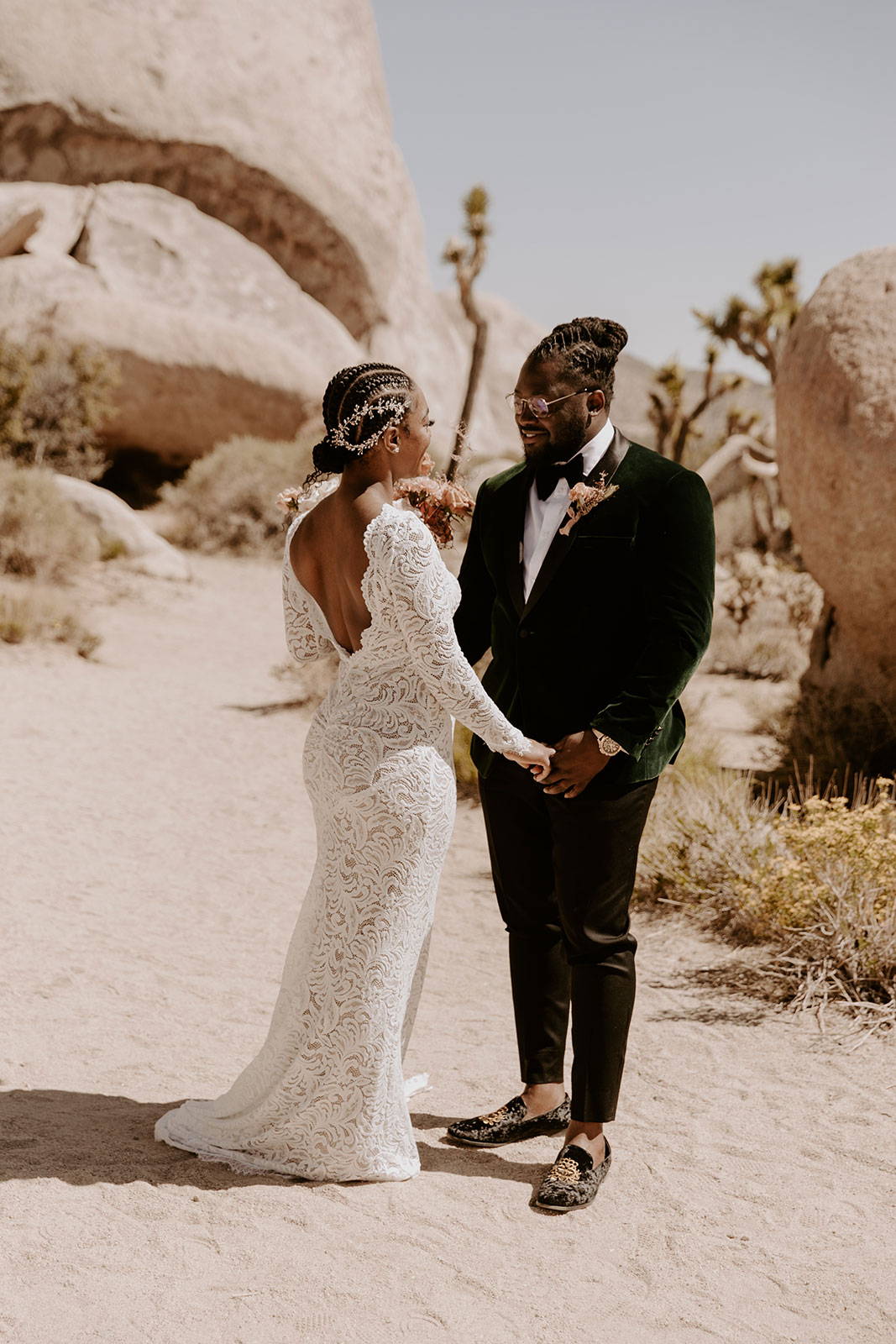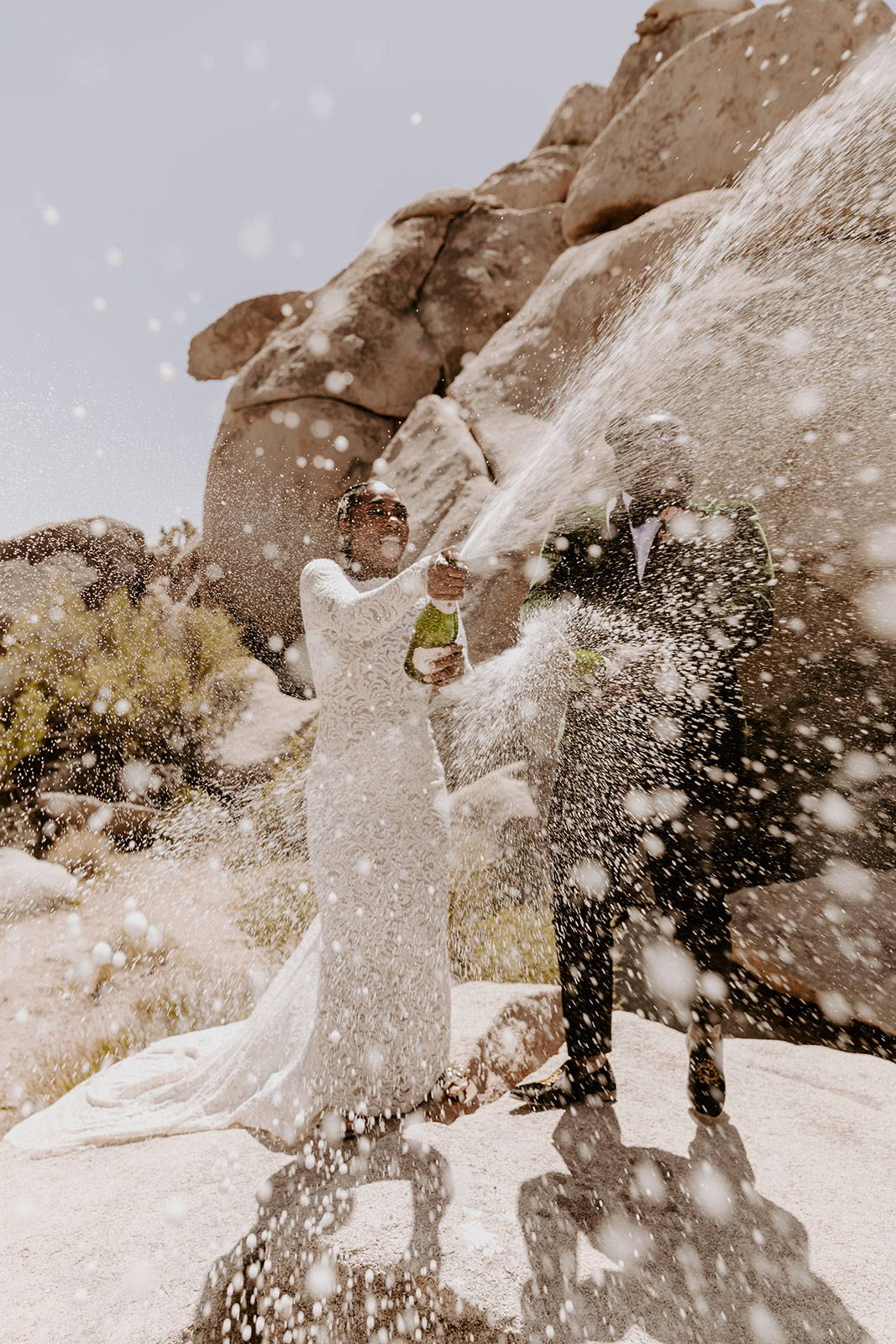 Tell us about your experience when you found your dress.
Did you buy your wedding dress online or visit one of our Showrooms?
I bought my dress in your Showroom. My mom and childhood friend came with. The experience was amazing! My stylist was personable, knowledgeable, helped me pick our dresses based on my vision, and was present the entire time. Definitely felt like I had an individualized appointment. I couldn't have asked for a better stylist. Can't forget the champagne!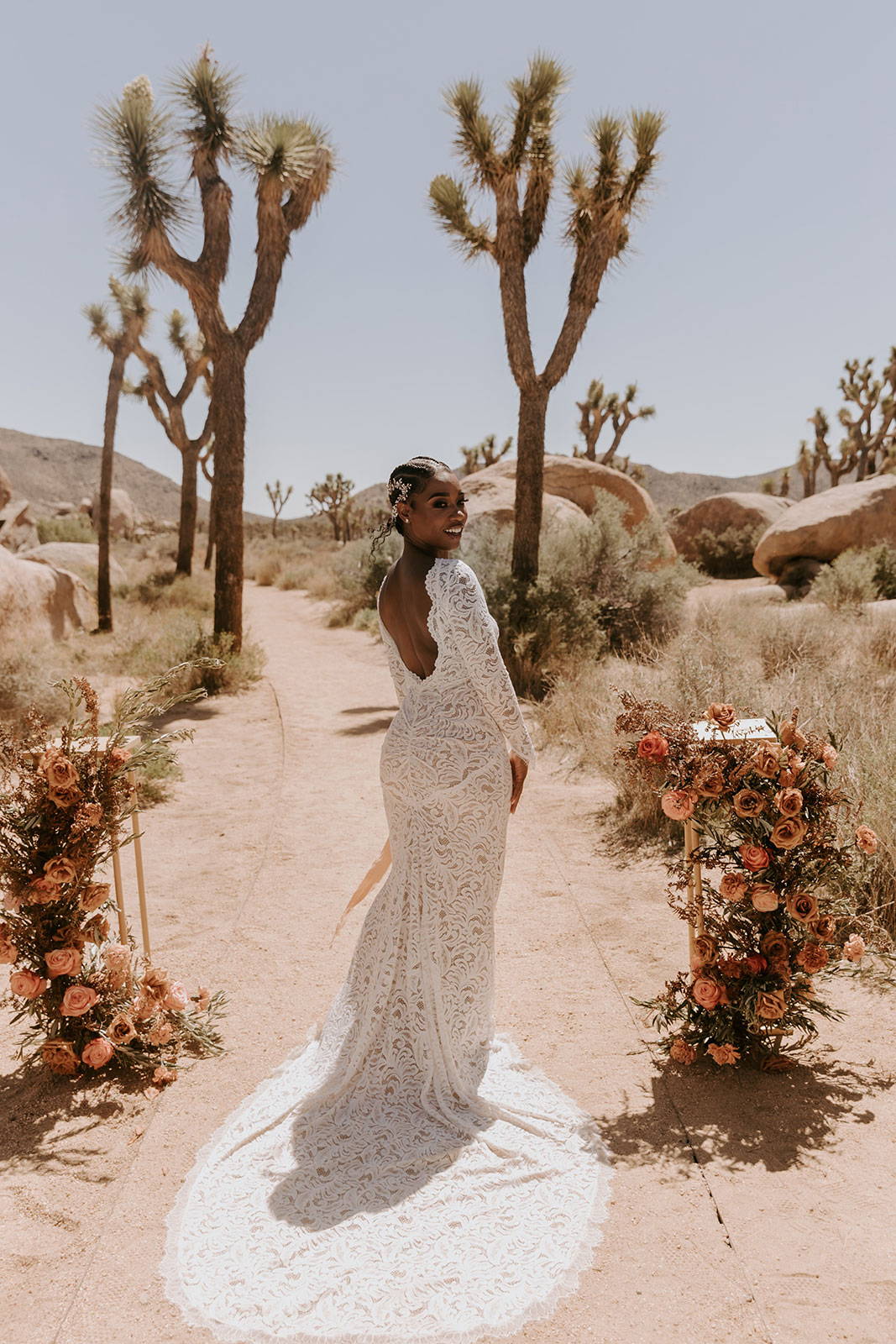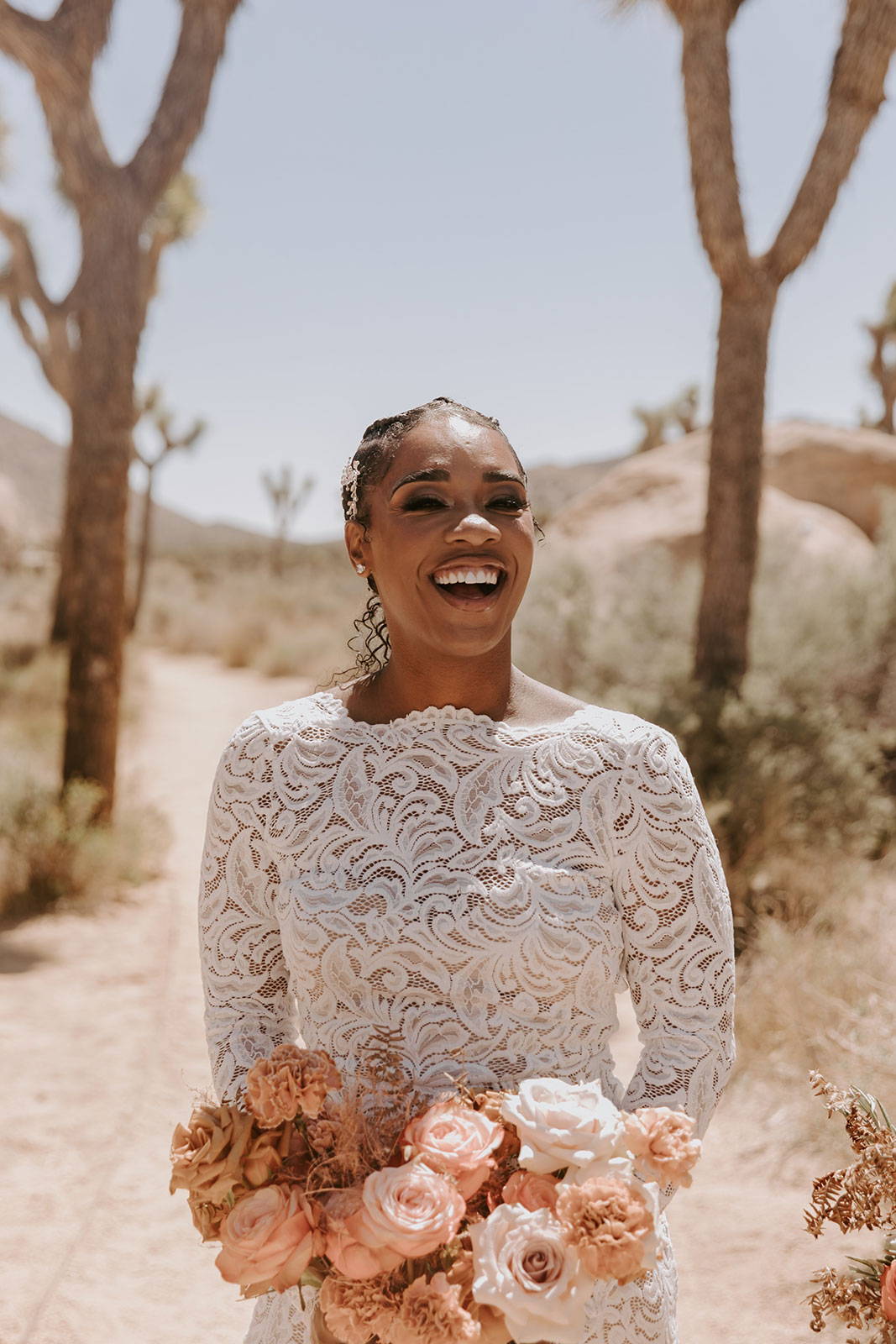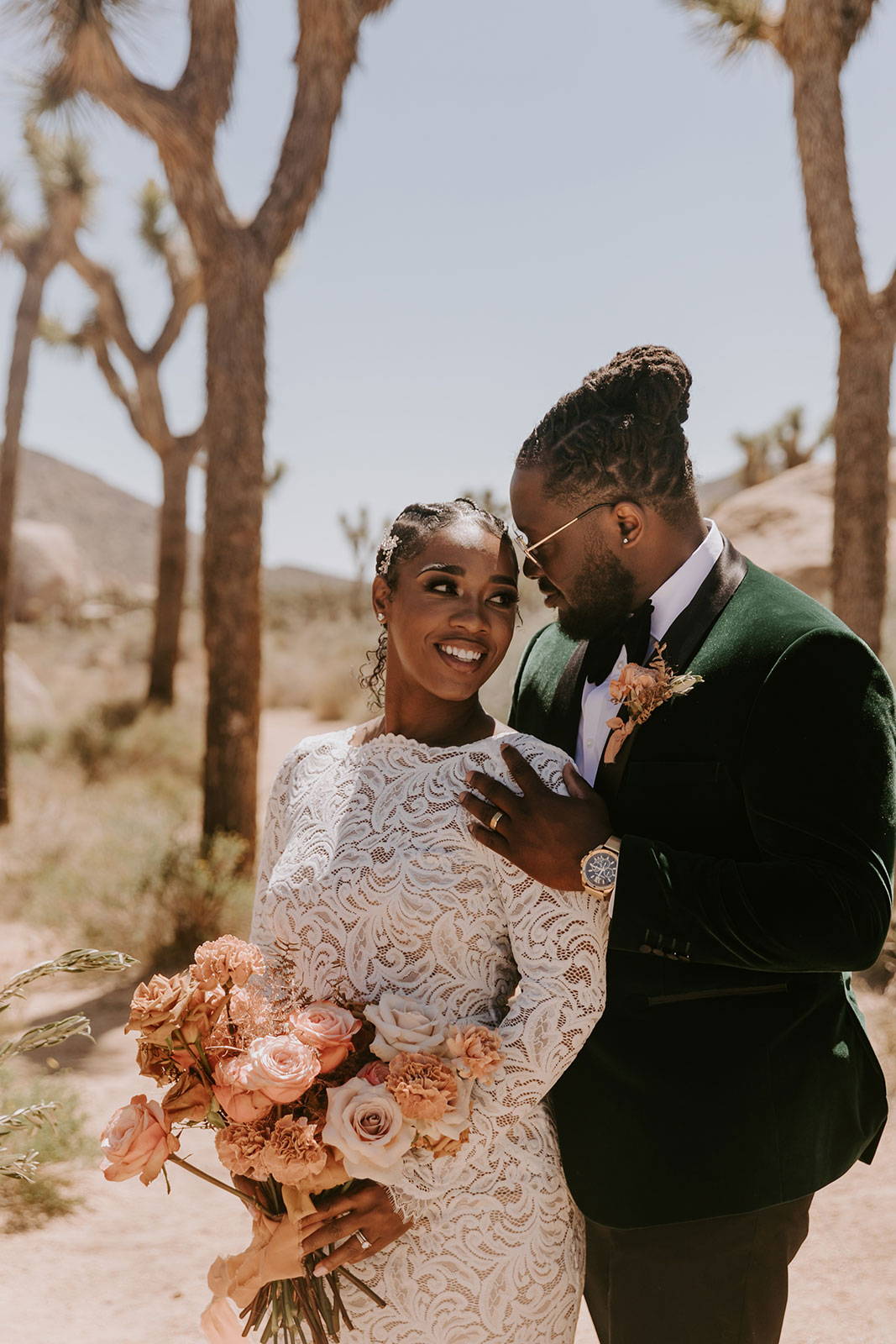 Where did you get married?
Tell us about the location & the style of your wedding.
We had our ceremony in Joshua Tree. We wanted a location that was naturally beautiful and unconventional.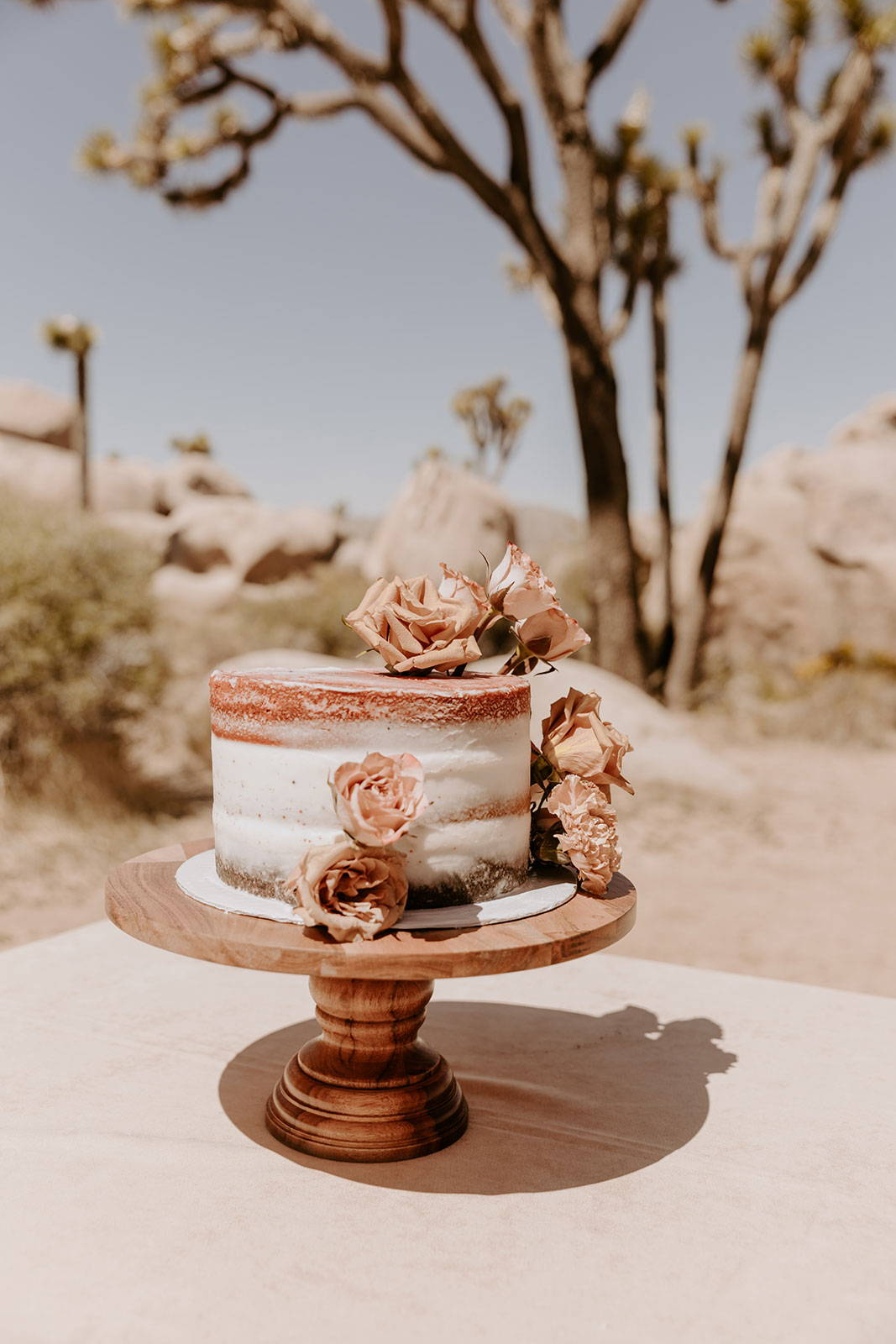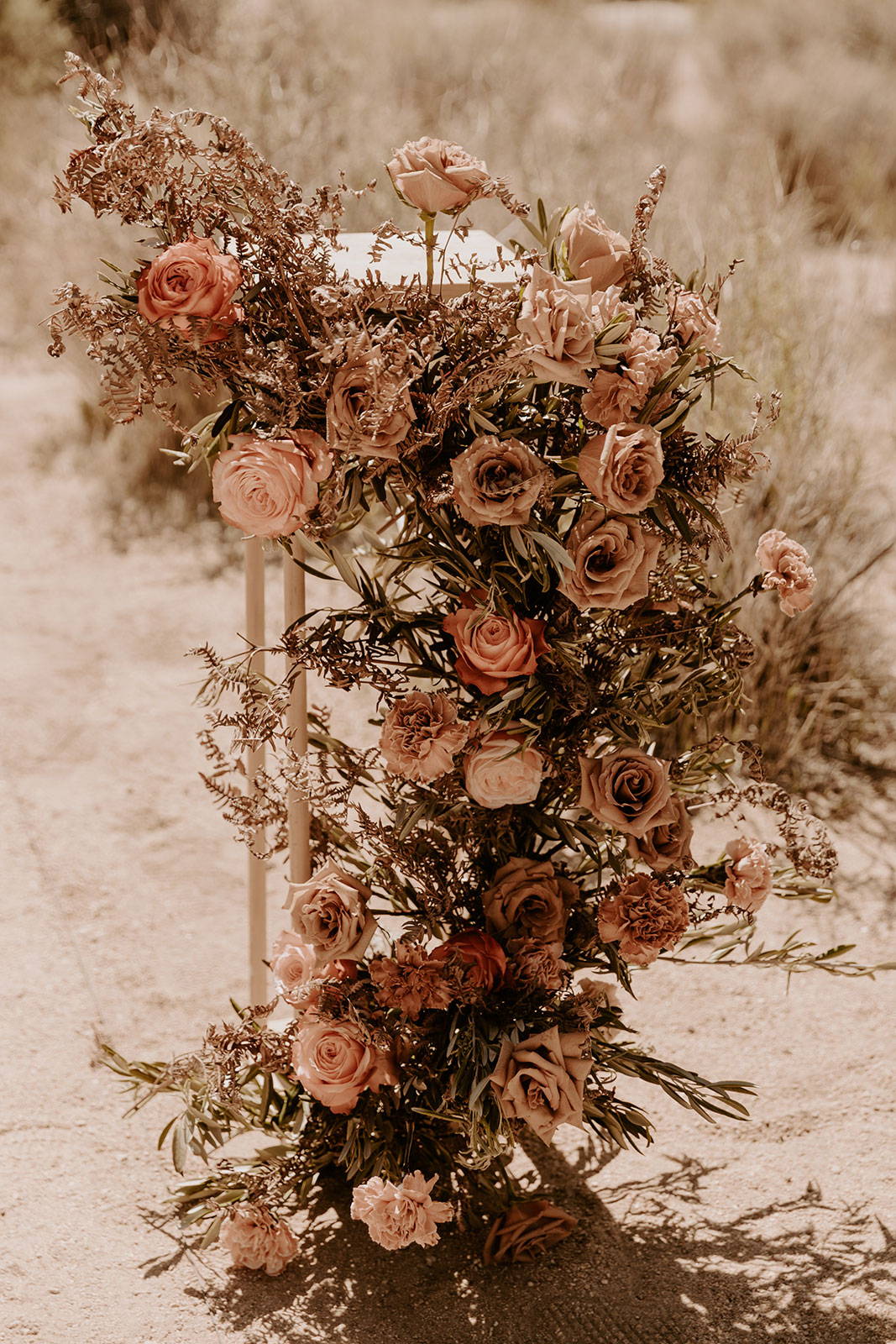 What was something that surprised you on your wedding day?
What surprised me was the ease of the day. My friends literally ensured that everything flowed. I'm so grateful for them.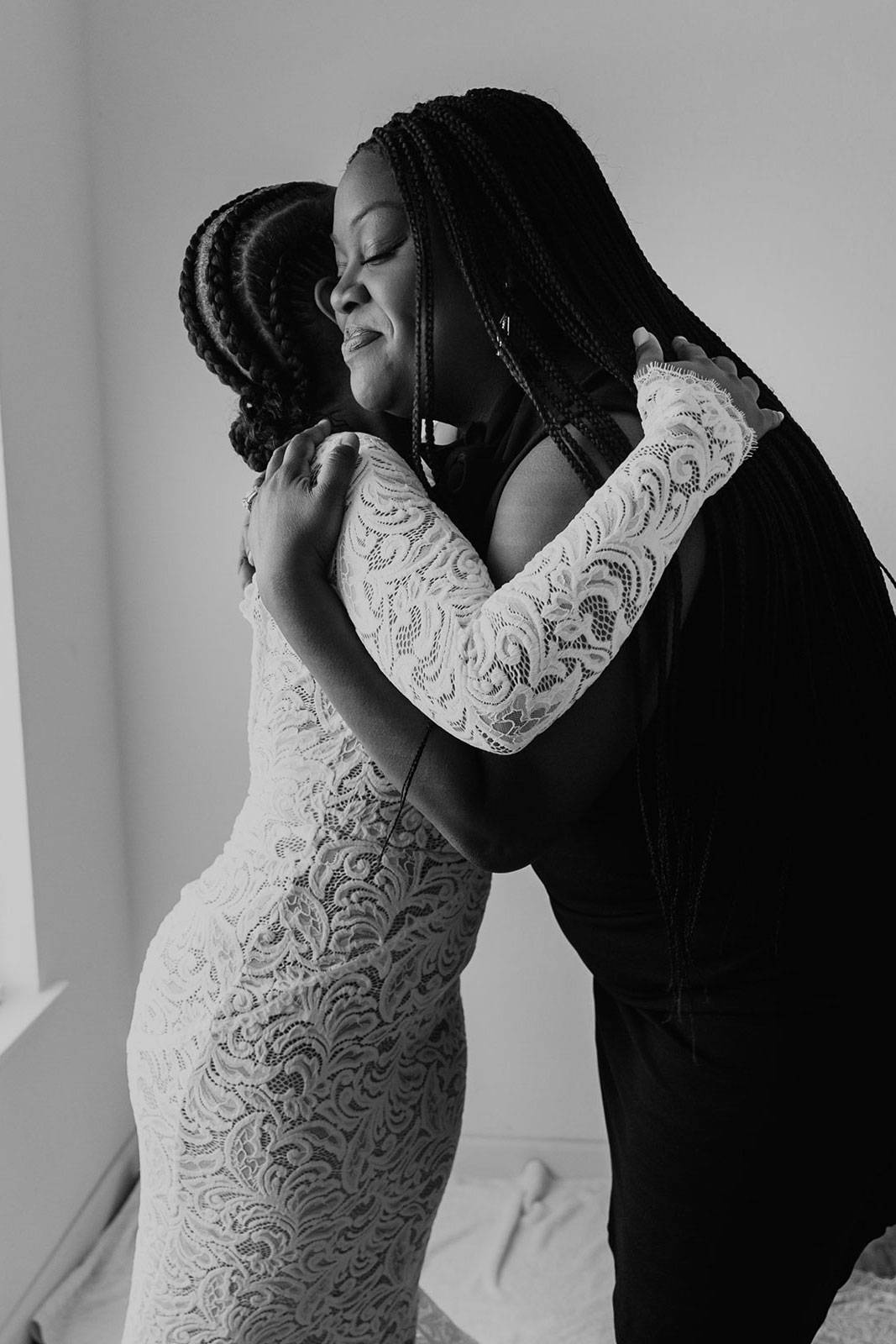 Any last advice or words of wisdom that you can share?
Allow yourself to be fully present in the moment. Be fully present from the moment you wake to get ready, to the sliding on of your shoe, to the first glance of your forever. The present moment is the only one that matters.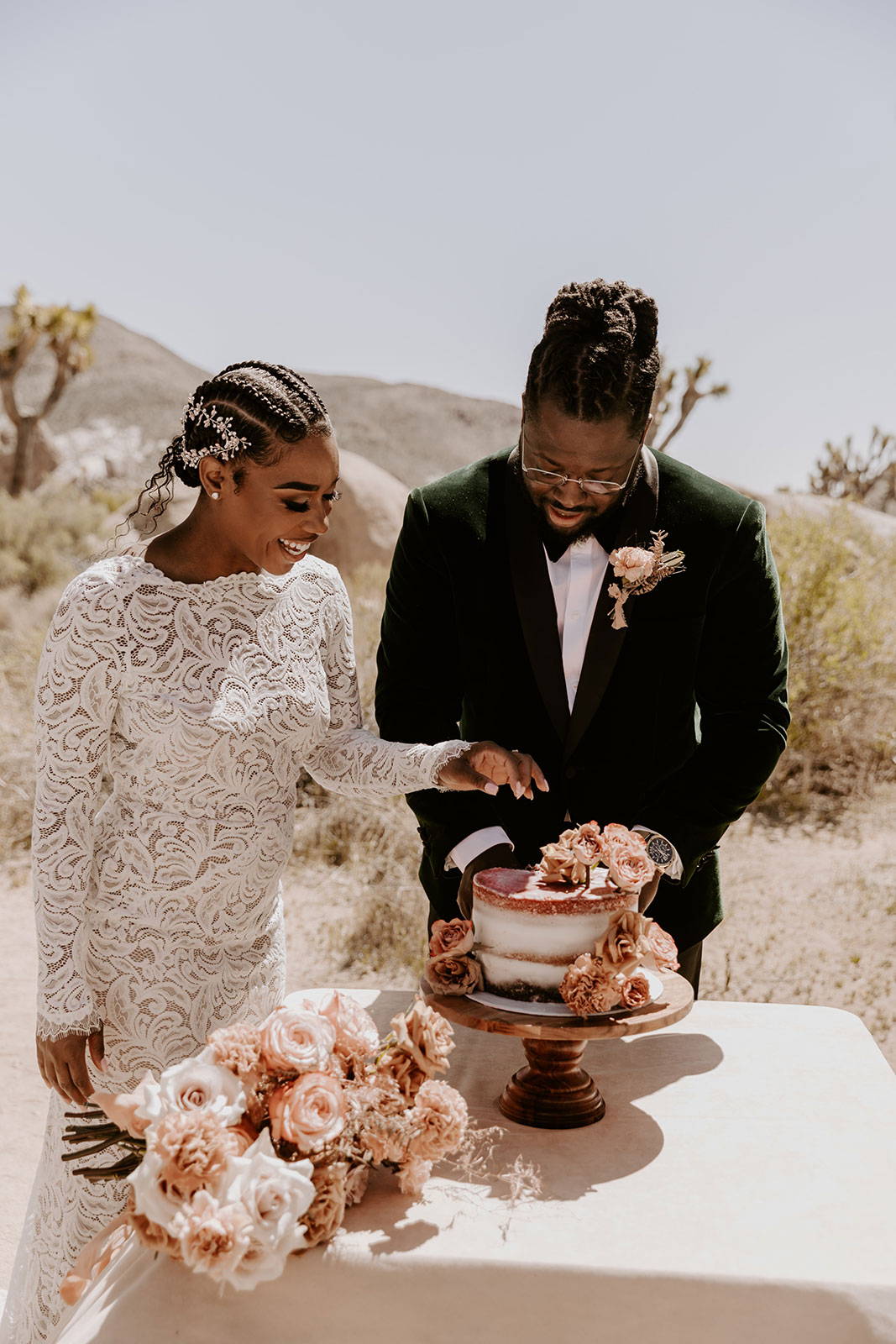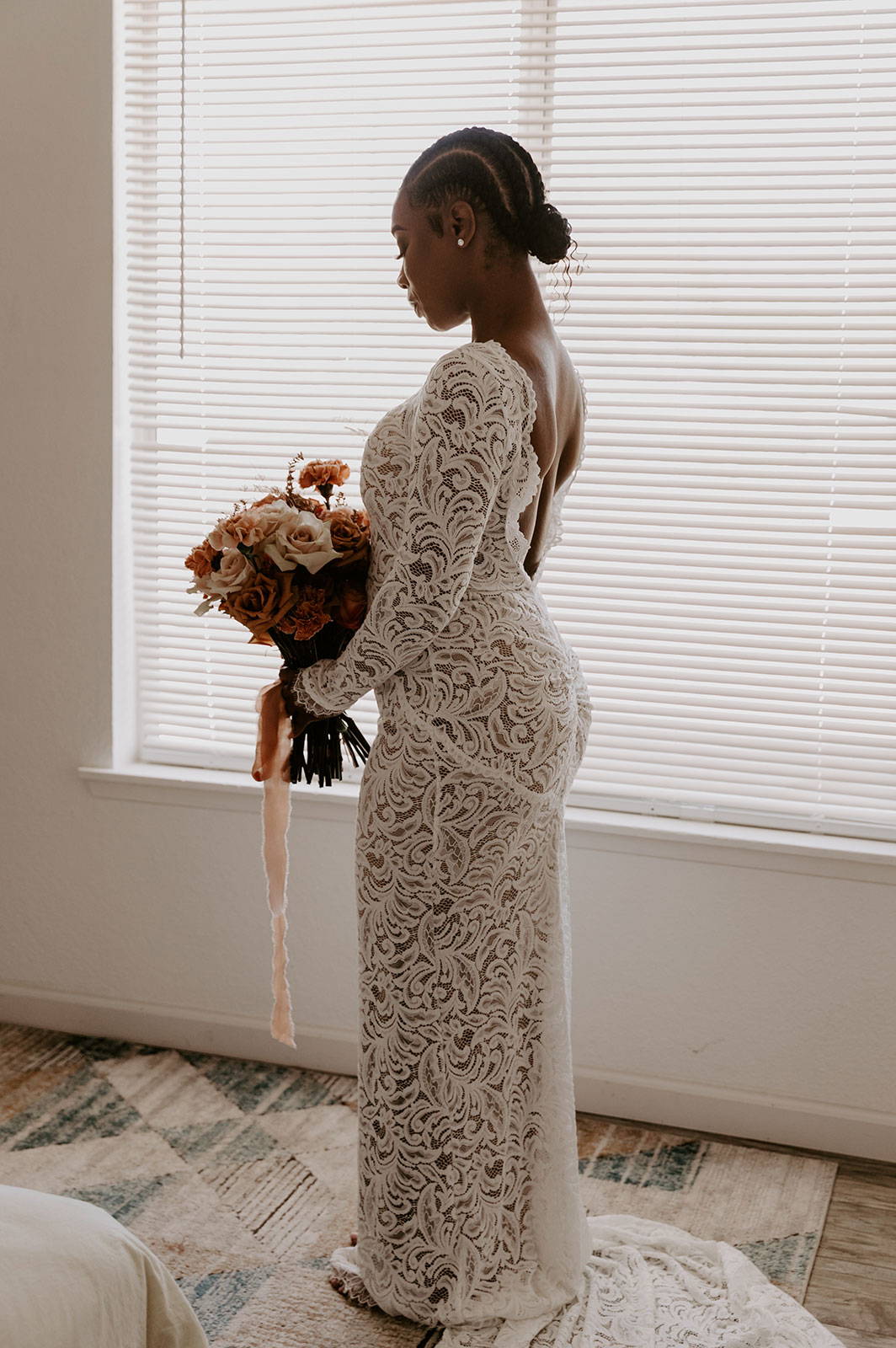 Venue: Joshua Tree National Park