Max and Keita's special day was beautiful, fun, intimate love fest with everyone's favourite food, champagne, music and view. These two lovebirds destined for a soft italian garden vibe to honour them falling in love along the Amalfi Coast of Italy, in the earlier days of their love story.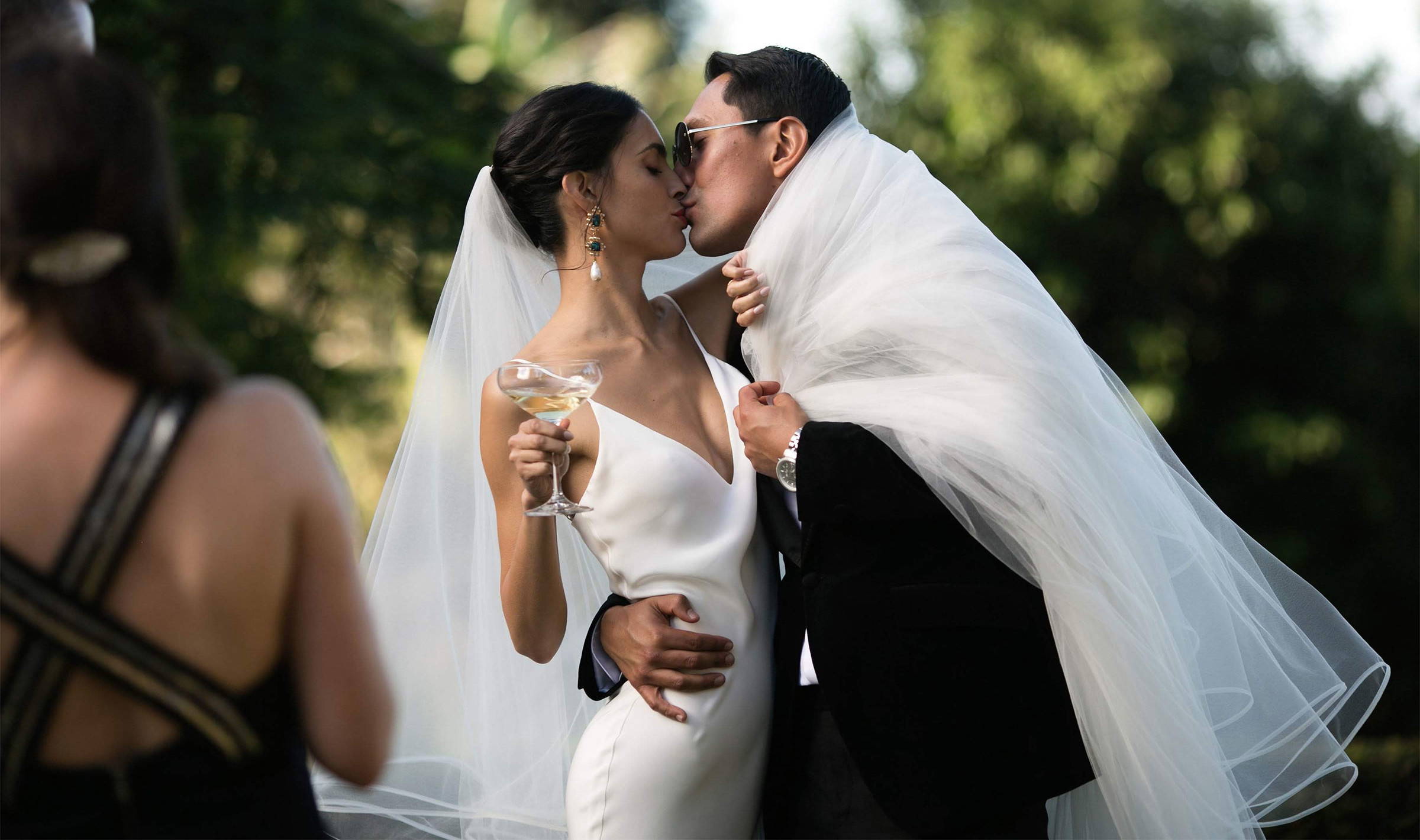 What is a Grace Woman to you?
A woman with a romantic, free spirit that looks for things that represent who she is in the most magical light.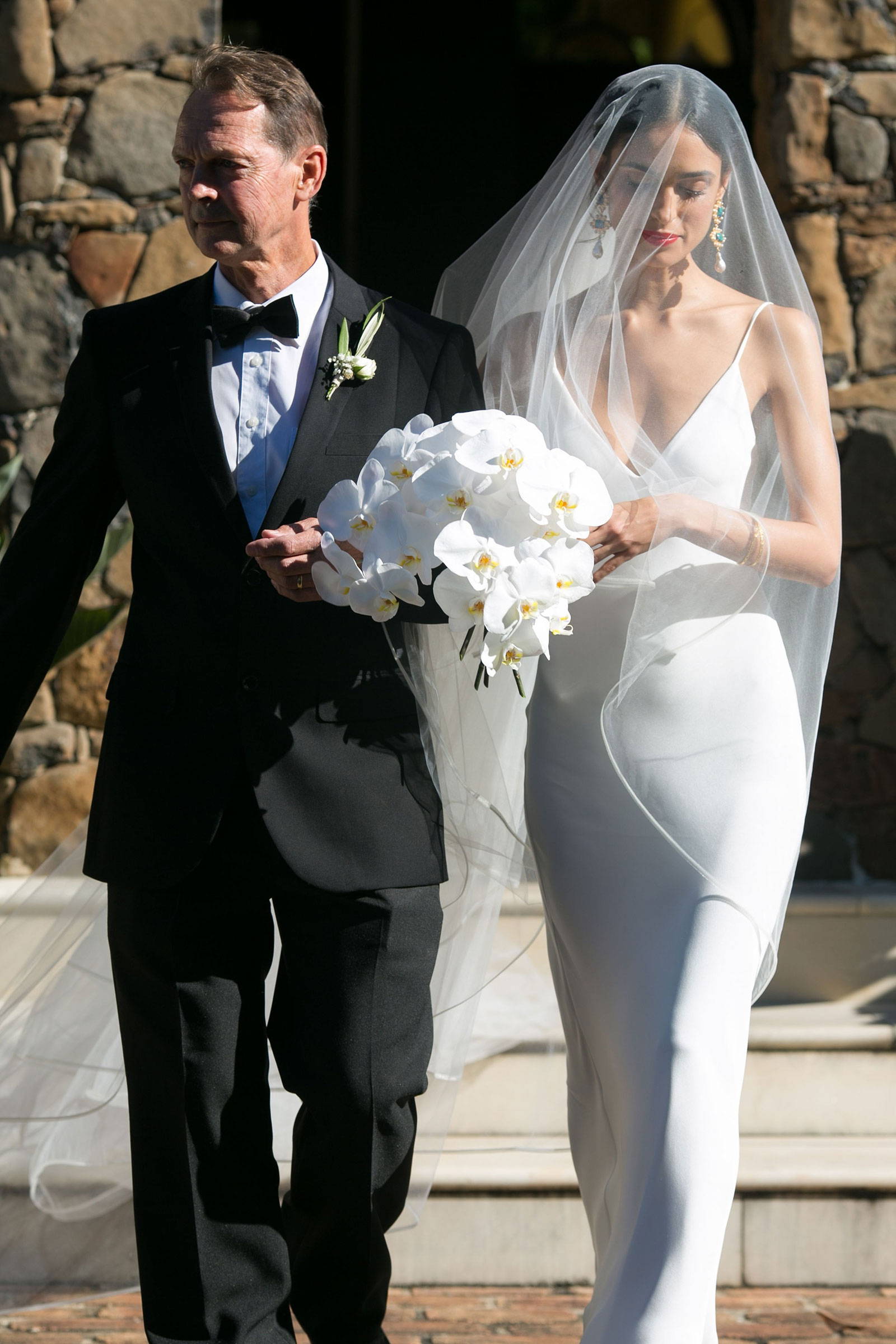 Which Grace dress did you choose and how did you know it was 'The One'?
I chose the Arlo silk dress. I had my eye on it for ages! My most favourite wedding dress of all time, is Carolyn Bessett-Kennedy's silk slip wedding dress. It's classic, elegant, chic and forever timeless. I tried on a few wedding dresses, but as soon as I put this on, I felt like me. I don't like being the centre of attention, but in my dress I felt like my natural self, just the way I wanted to be walking down the aisle to marry the love of my life.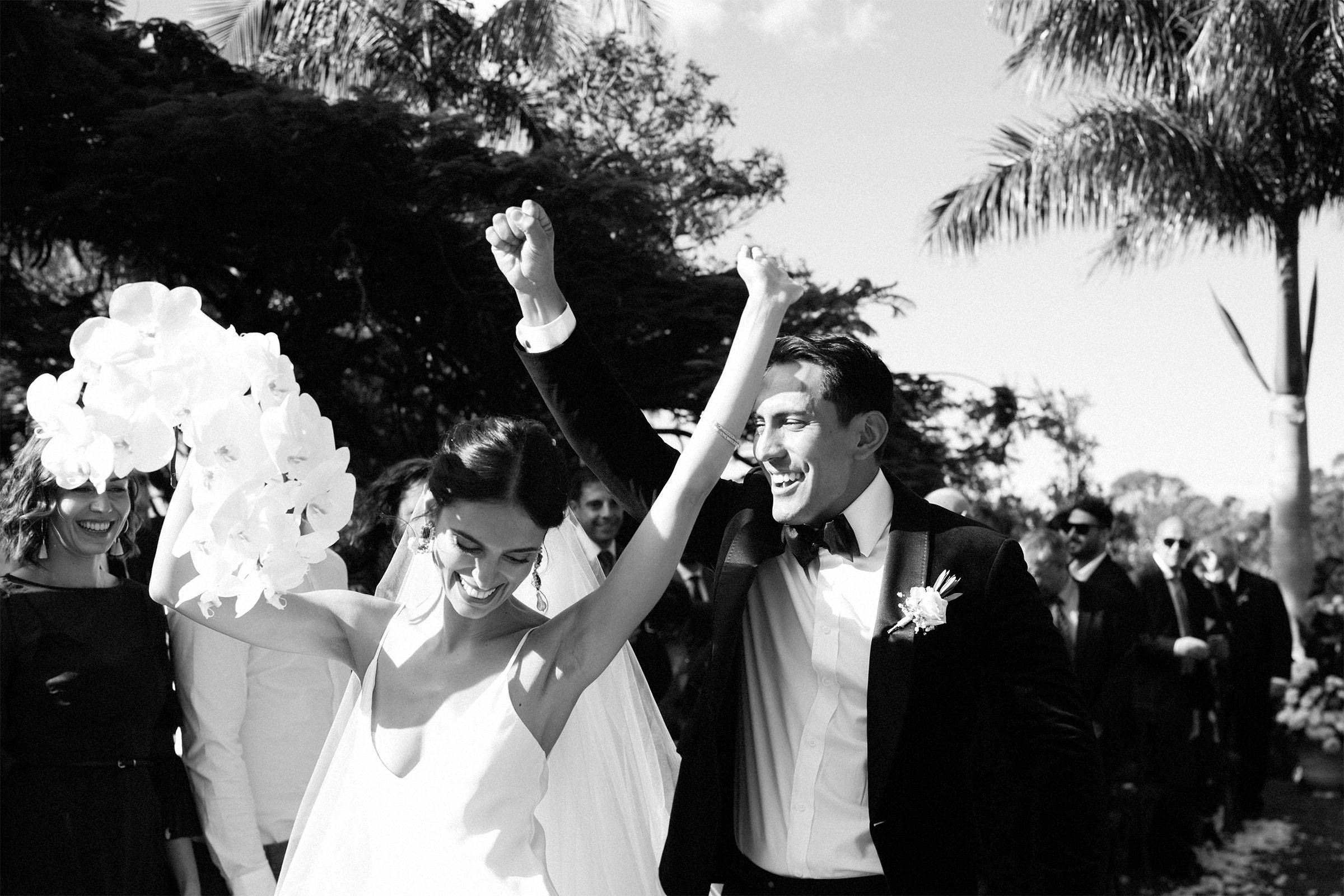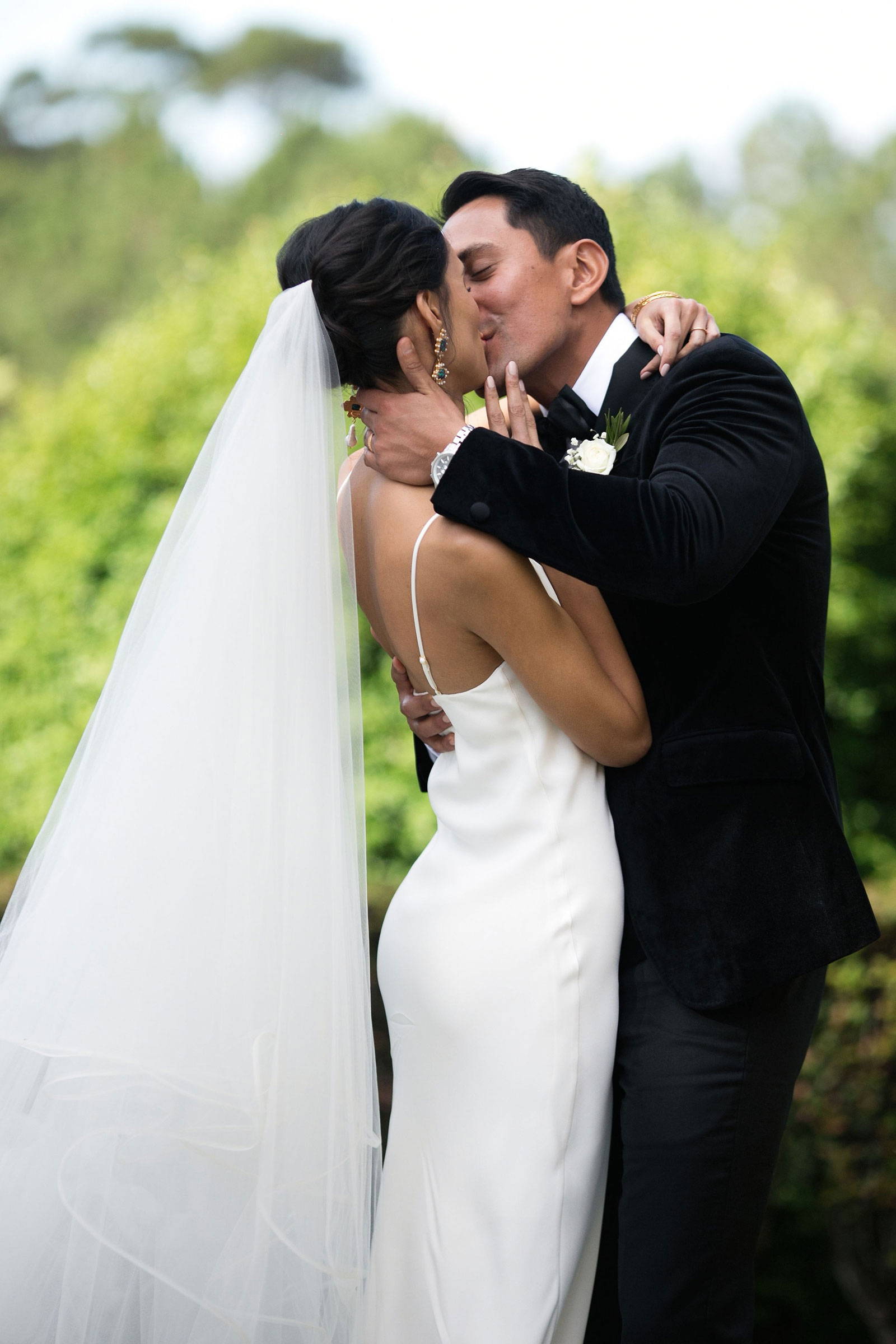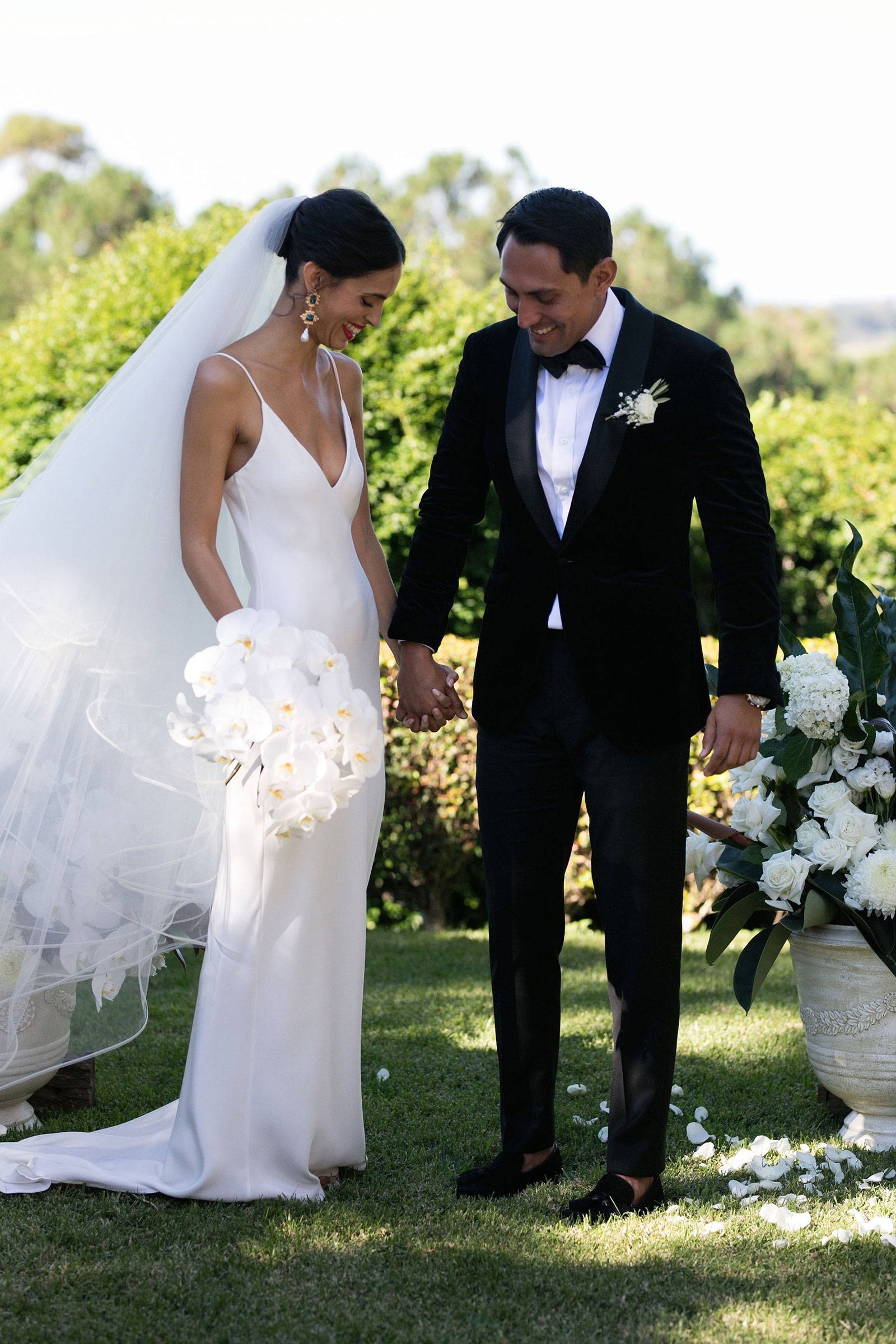 Tell us about your experience when you found your dress, did you buy your wedding dress online or in one of our showrooms?
I was very lucky, I was in Byron Bay looking at a venue for our wedding, so I was able to nip up to the Gold Coast showroom to try it on. My bridesmaid lives on the GC so it was amazing she could come with me. We sipped champagne and played dress ups, all with my mum and sister watching on Facetime.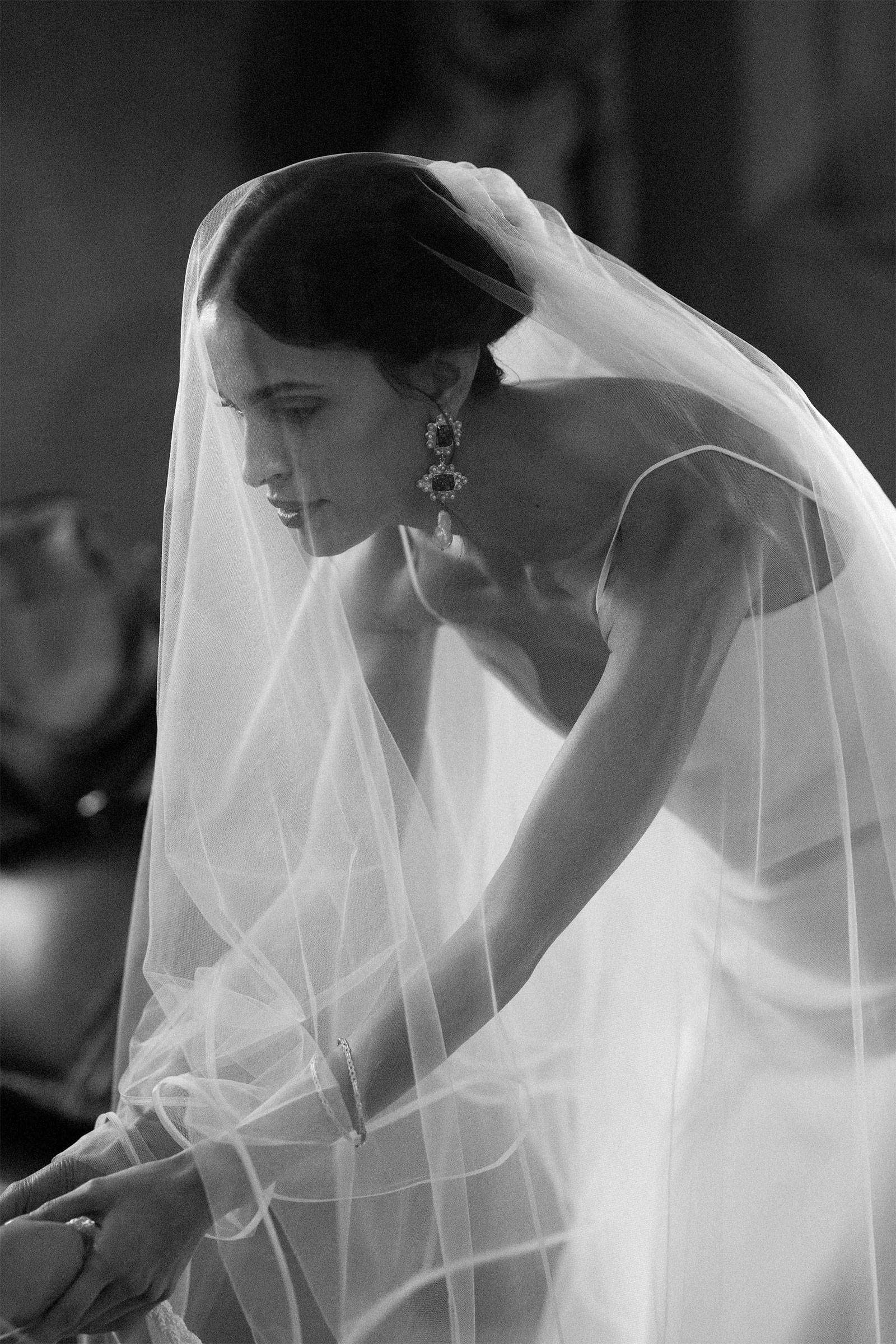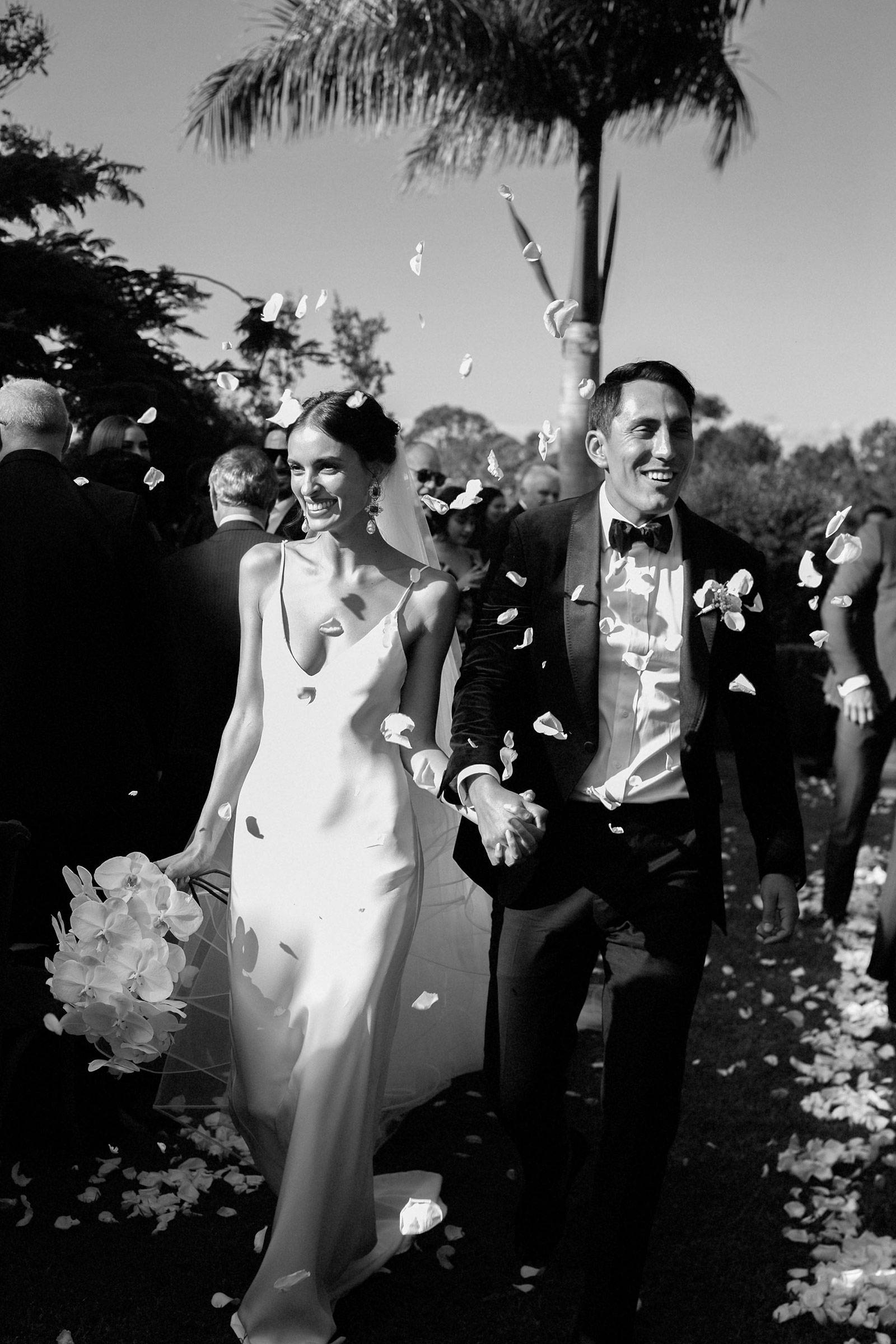 How did you feel in your dress on the day?
I felt exactly how I envisioned myself to be on my wedding day, 100% me. My dress was perfect for adding those bits and pieces of my personality. To add some "bridal drama" to the outfit, I styled my dress with an Oscar de la Renta cathedral 5 metre long veil with billowing layers of tulle. It was spectacular. I love a wedding veil!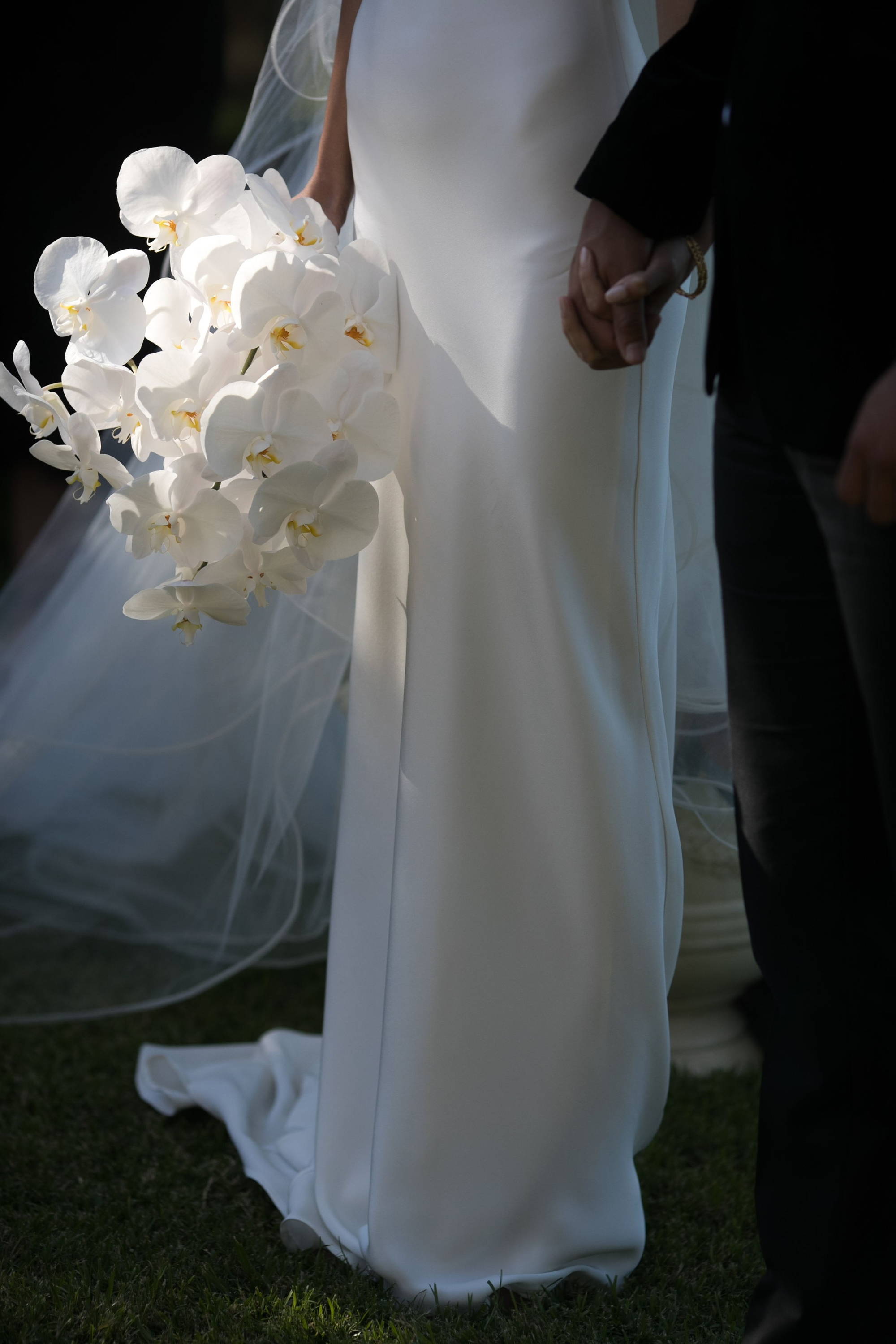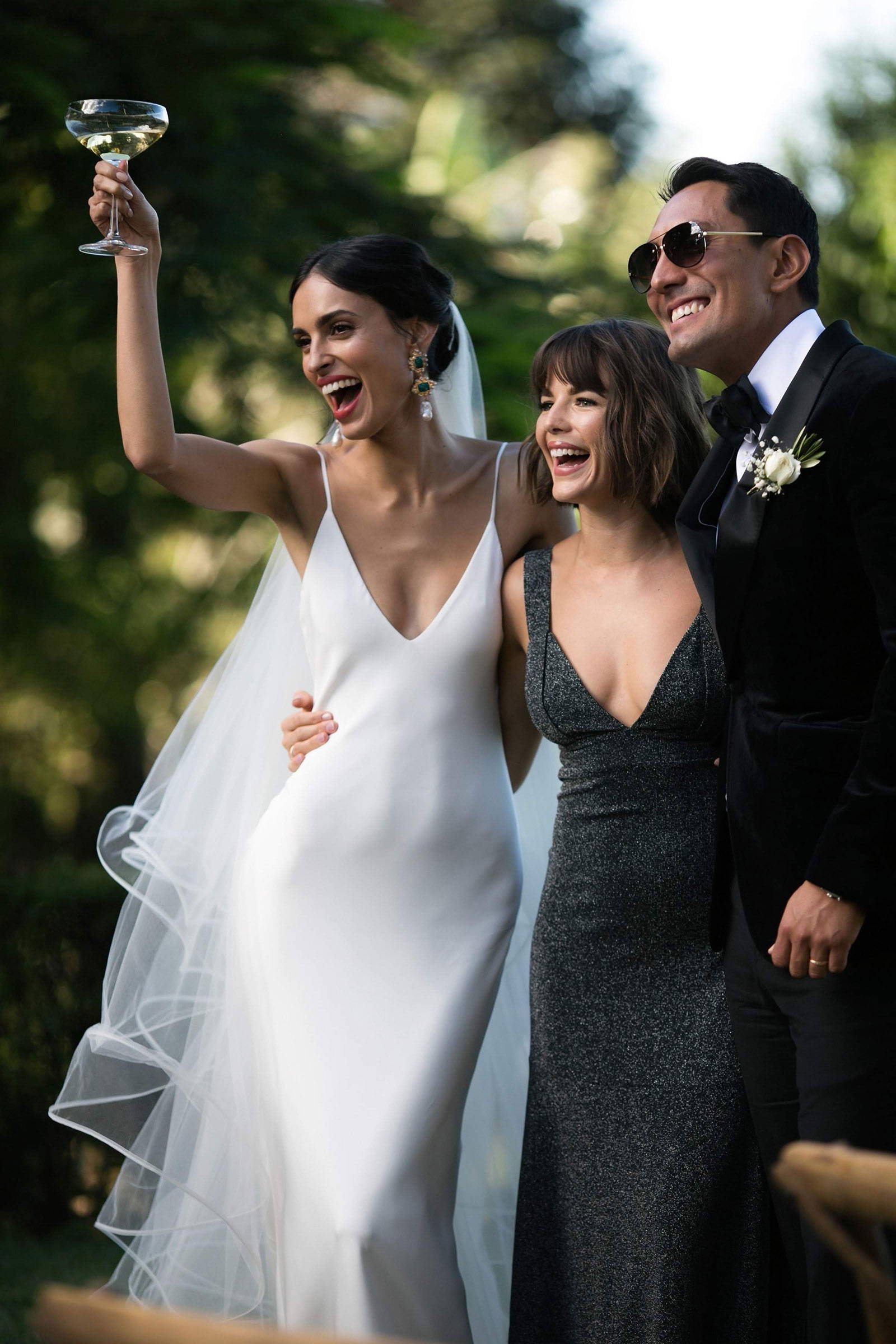 Where did you get married?
Tell us about the location & the style of your wedding day.
We got married in Byron Bay, a very special place to both my husband and I. We knew exactly how we wanted our day to flow as we had spoken about it long before we got engaged, so we actually booked everything and got married within 4-5 months of Max popping the question. Everything that was meant to be for that day, magically fell into place.
Our style for our wedding was to make it a beautiful, fun, intimate love fest with everyone's favourite food, champagne, music and view. We just wanted to spoil our guests and make it the happiest day for everyone.

Because we fell in love and got together on the Amalfi Coast in Italy, we wanted to bring a little bit of Italy to the day. For our ceremony we choose the beautiful Victoria's in Ewingsdale. We created that soft Italian garden wedding vibe and chose lots of gentle white and natural tones , against the backdrop of the Tuscan villa like setting. For our reception we choose our favourite Italian restaurant Beach Byron Bay. We literally needed to do nothing to the venue, as it's so stunning being the only restaurant on the beach. We had the roof off with hanging globes, flowers and white linen and candles, so we could all eat, drink and dance under the stars. Bryon is a magical place to get married.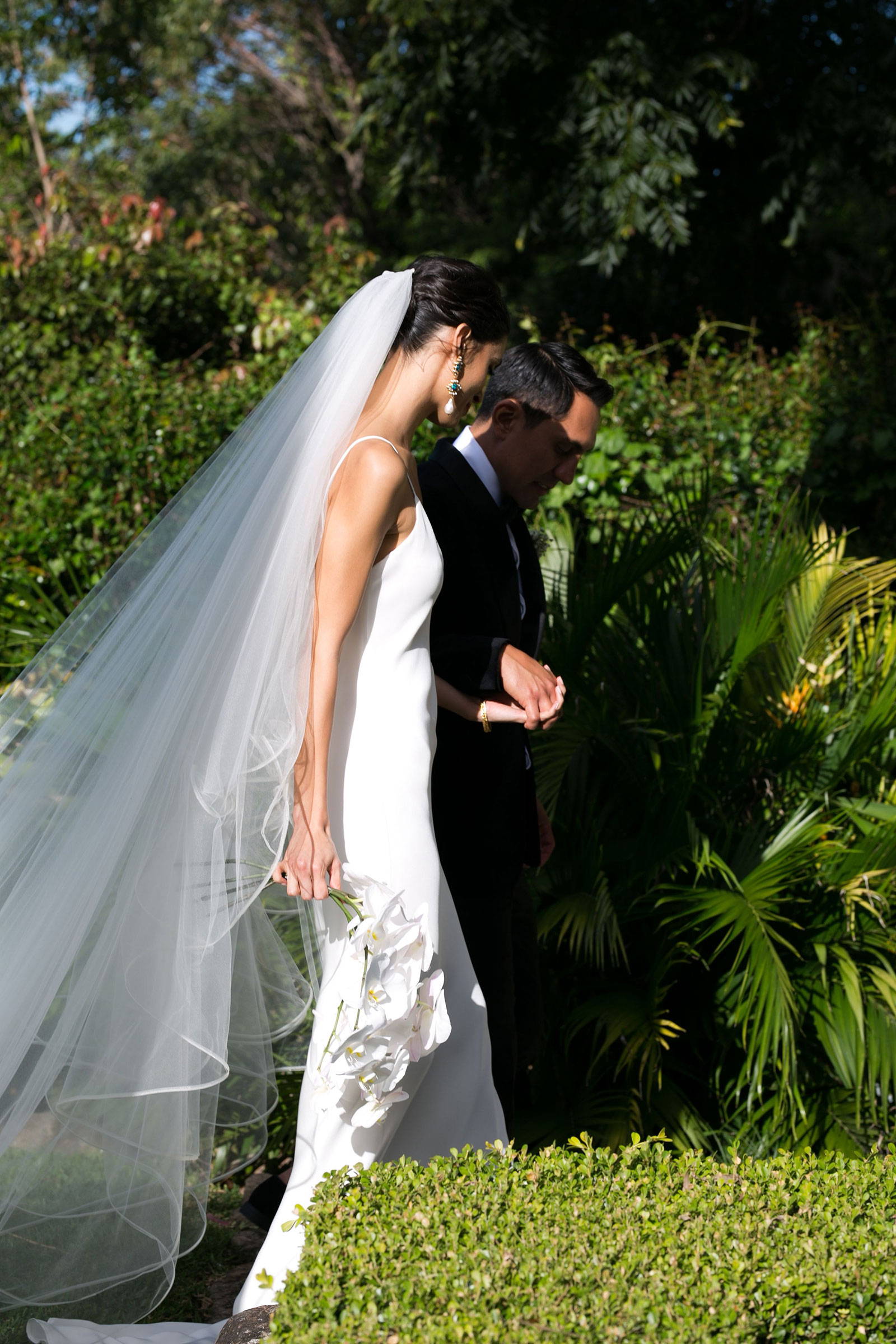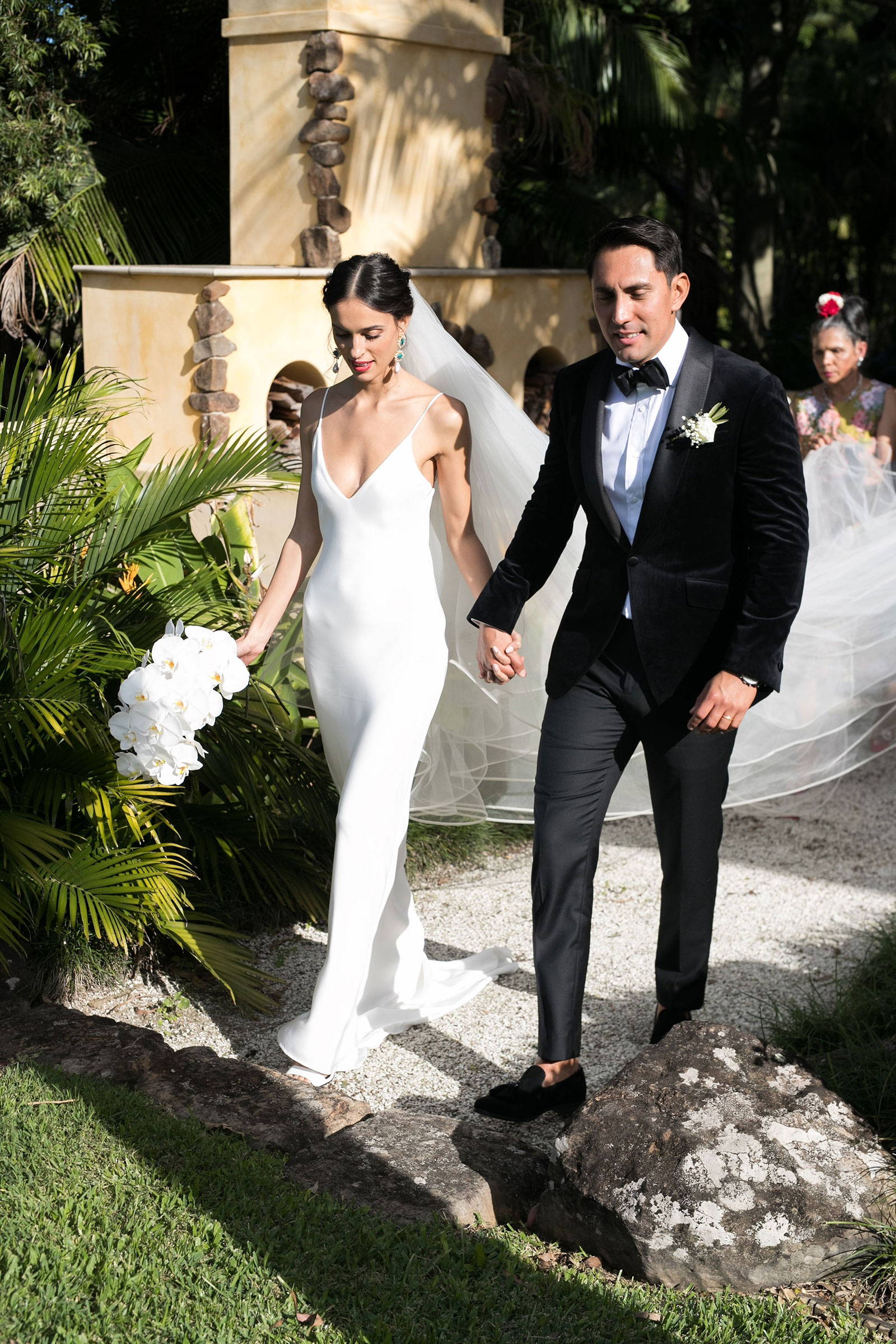 Tell us about your hair and makeup look
and the accessories you chose…
I was very lucky, my hair and make up artist was done by my very close girlfriend Georgia Hull. Georgia did an amazing job. I rarely wear make up, but when I do, I love a red lip and mascara to make my lashes flick back. I know wearing a red lip is very risky (yes when we kissed, I put red lipstick all over Max, it was hilarious), but it's something I love to wear. So it was a very minimal make up look, just dewy skin, with emphasis on the lip and lashes. Georgia nailed it! I love my hair being up, so we did a tamed messy bun. Which was perfect of anchoring my veil. And for my accessories, beside my veil, I wore some Christine Nicolades earrings that my husband gifted me to match my emerald engagement ring. Also, I wore my gold bangles that I was given from my mum when I was teenager, that she brought back from her birth country. When I have children, I will be melting down that gold for them to make their wedding bands. Just like I did with my grandmothers gold bangles for ours.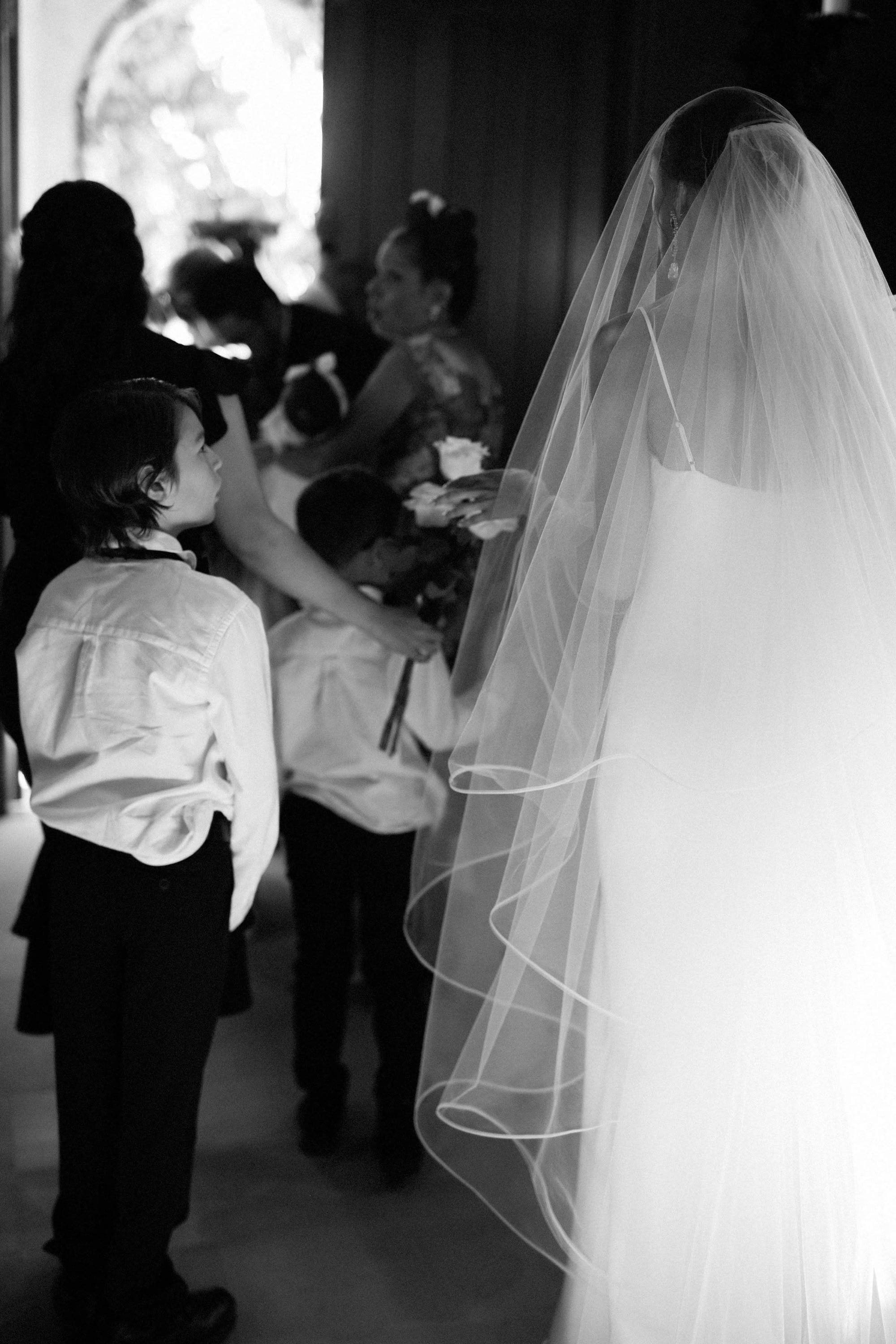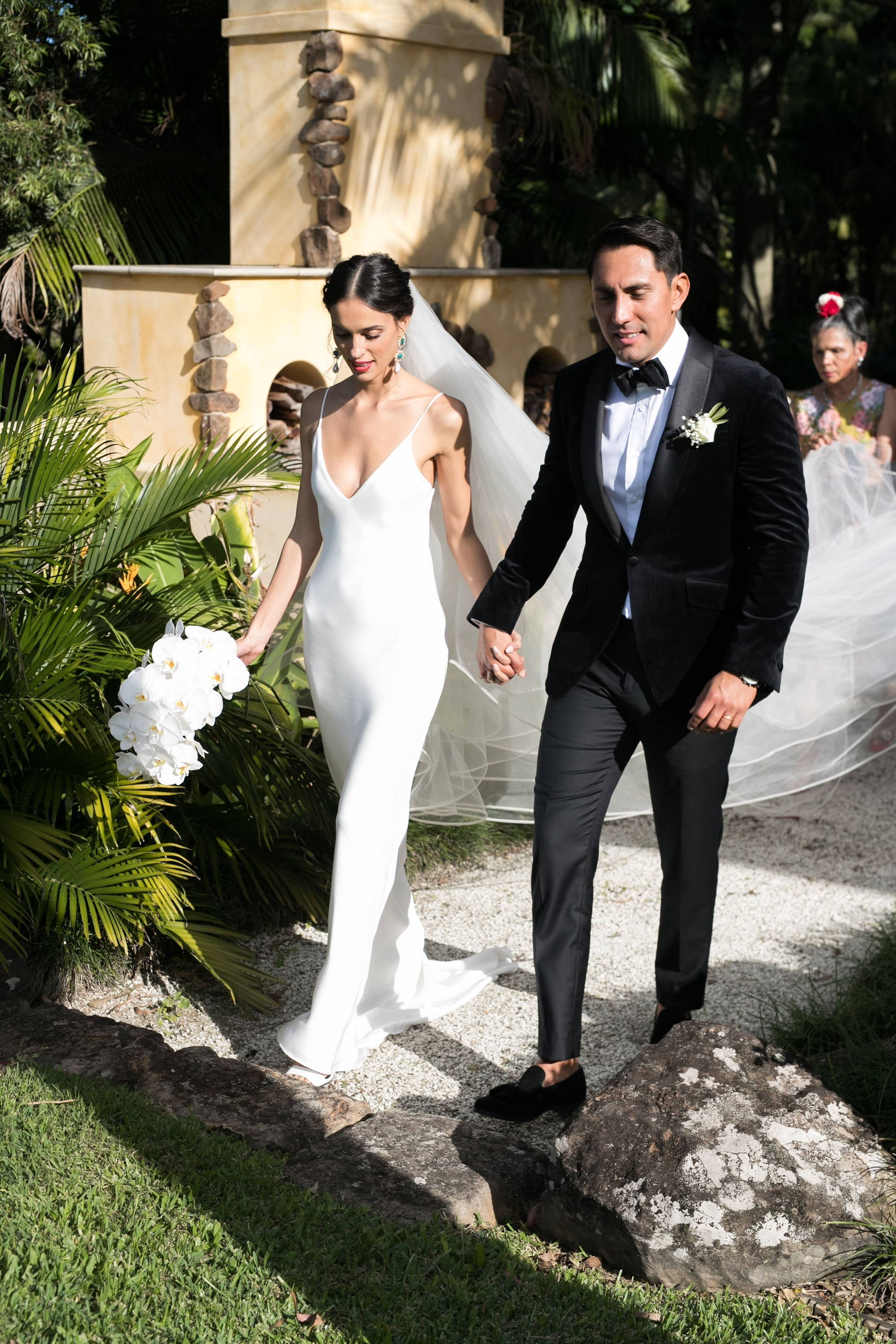 What made your day extra special?
Just knowing I got to marry my soul mate in front of all the people we love, it doesn't get any more special than that. Also, our written vows and wedding speeches, the most emotional rollercoaster of my life, hahaha. We laughed and cried so much, because words from the heart are just so special.
The funniest moment on the day was…
Max was very excited to marry me on Sunday. When our celebrant was getting to our vows, she said "do you Max Deichler, take Kieta van Ewyk " and just made a tiny pause to continue everything we had written for that section, but Max loudly announced "I DO!!!!". I burst out laughing and explain to him, not that part just yet.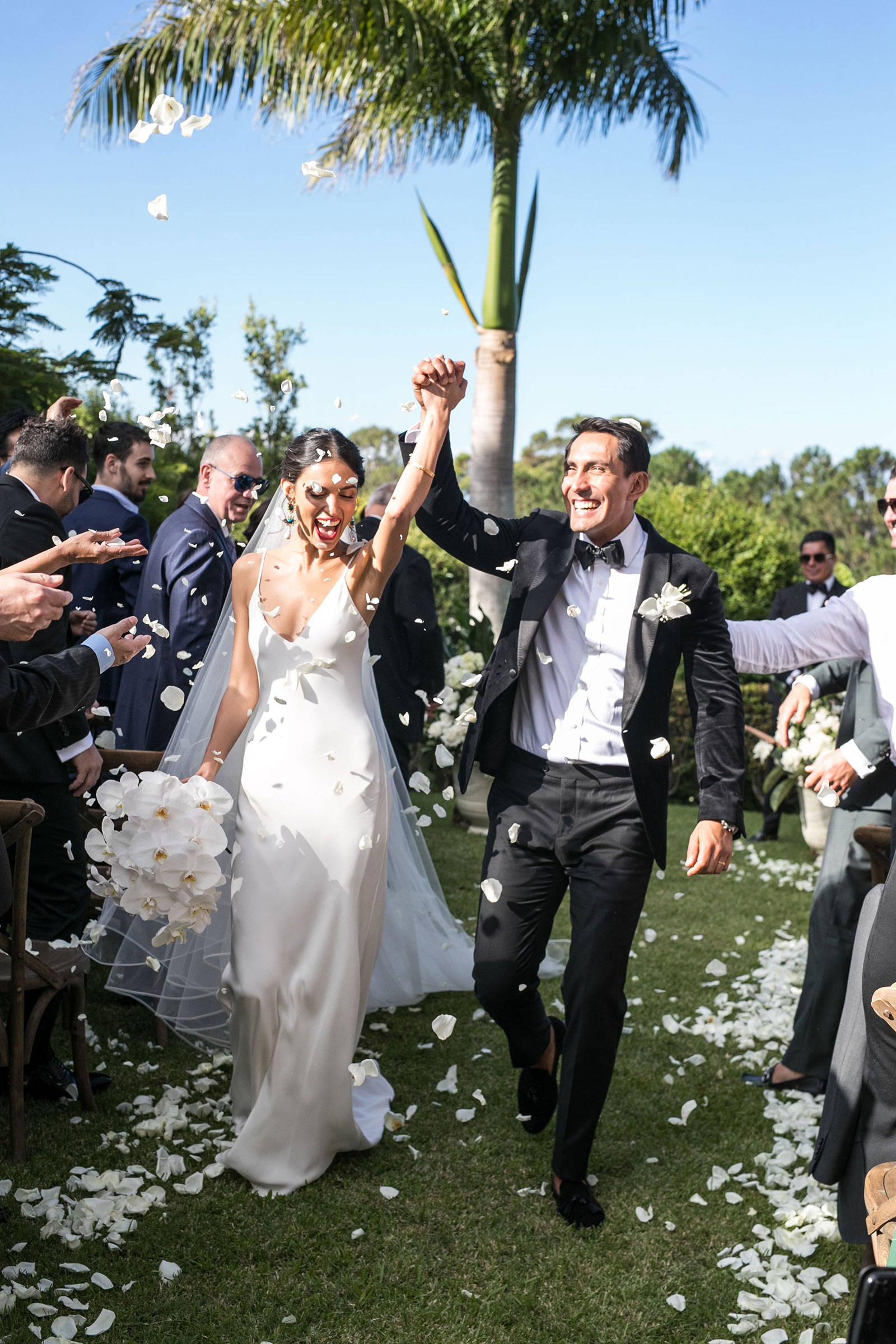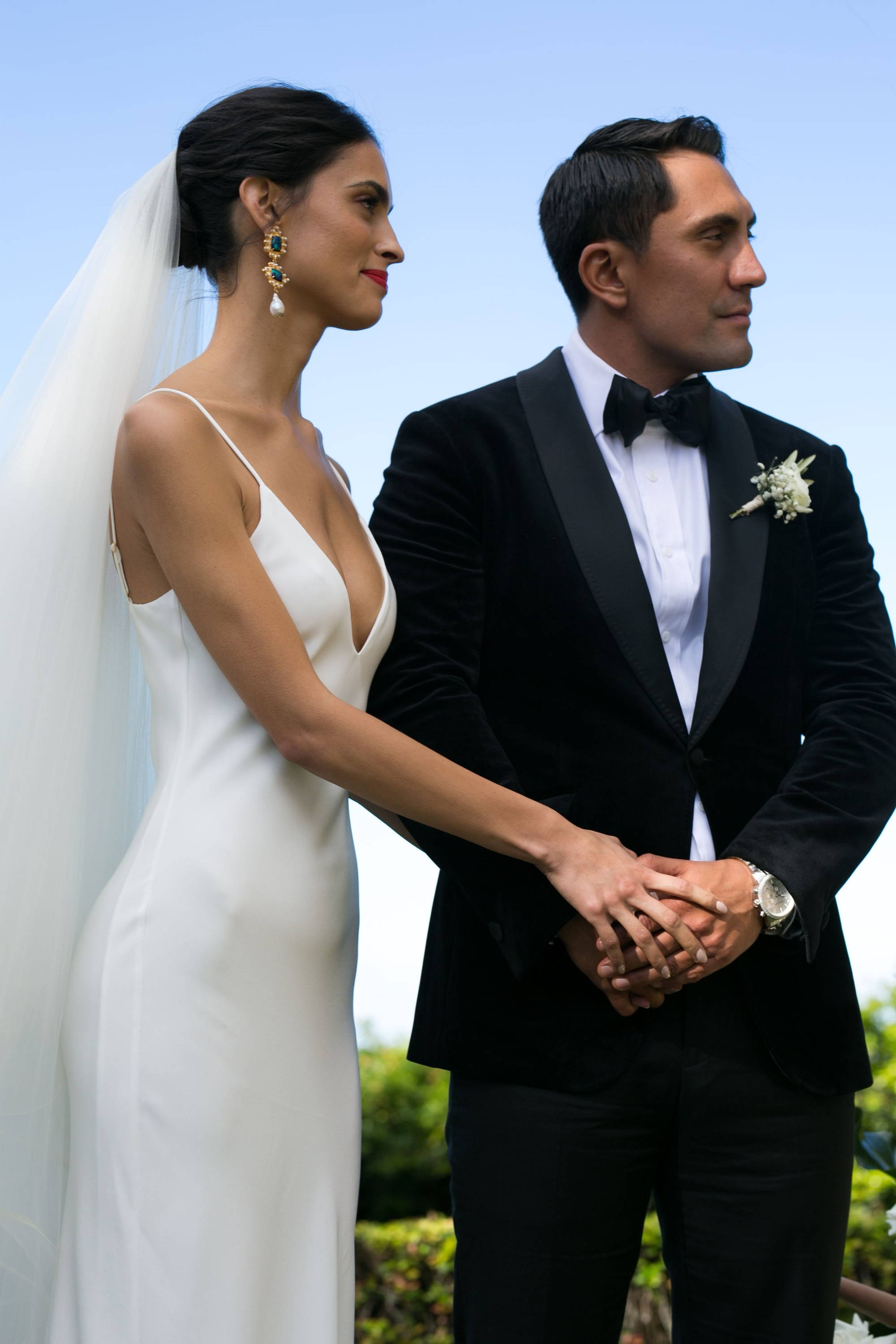 Where will you be honeymooning?
We did a little mini moon to Bali straight after the wedding, then to catch the European summer, we honeymooned in Paris, South of France, Pulgia, Mykonos and Positano. It was very magical.
Any last advice or words of wisdom that you can share…
I loved doing a pre-wedding welcome drinks event the night before. That way I got to see all my guests before the wedding, and catch up with them one on one, with out having any restrictions. It took so much pressure off the next day at the wedding, because we'd already had our chats and catch ups, so we could just enjoy the day and focus on dancing the night away. It's also great for guests, as they'll already be familiar with everyone attending.



THE BRIDE WORE: ARLO
THE GROOM WORE: BRENT WILSON
WEDDING PLANNER: BRIDE