Patrick & Nikki in the Alexandra Rose Gown

Read more about Nikki's magical day as she gets married at the Peltzer Winery in Temecula, California. Their ceremony commenced outside in their garden, following by the reception in a gorgeous barn.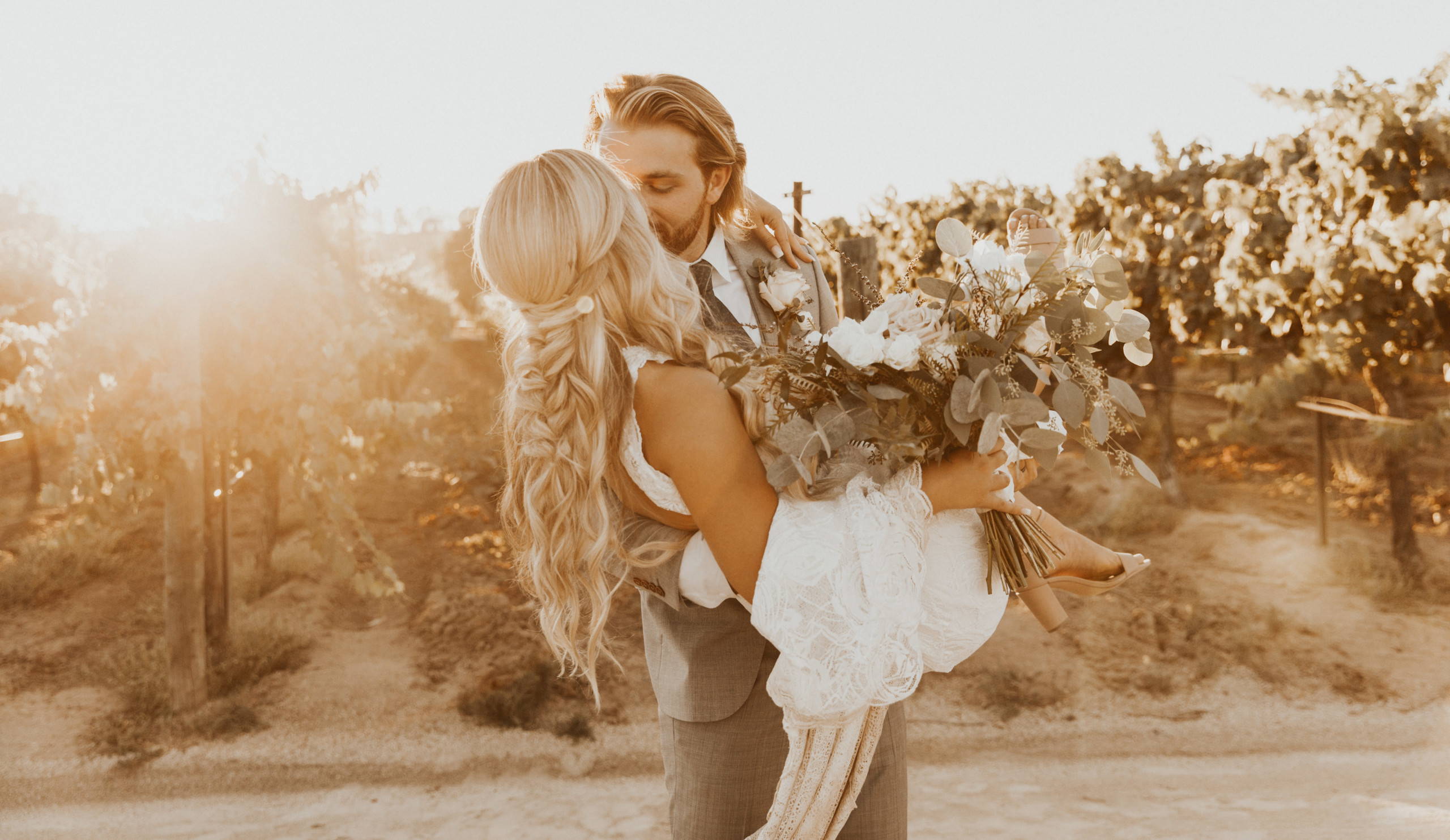 What is a Grace Woman to you?
A GRACE woman to me is a woman who looks for an encompasses a carefree spirit with elegance and uniquity.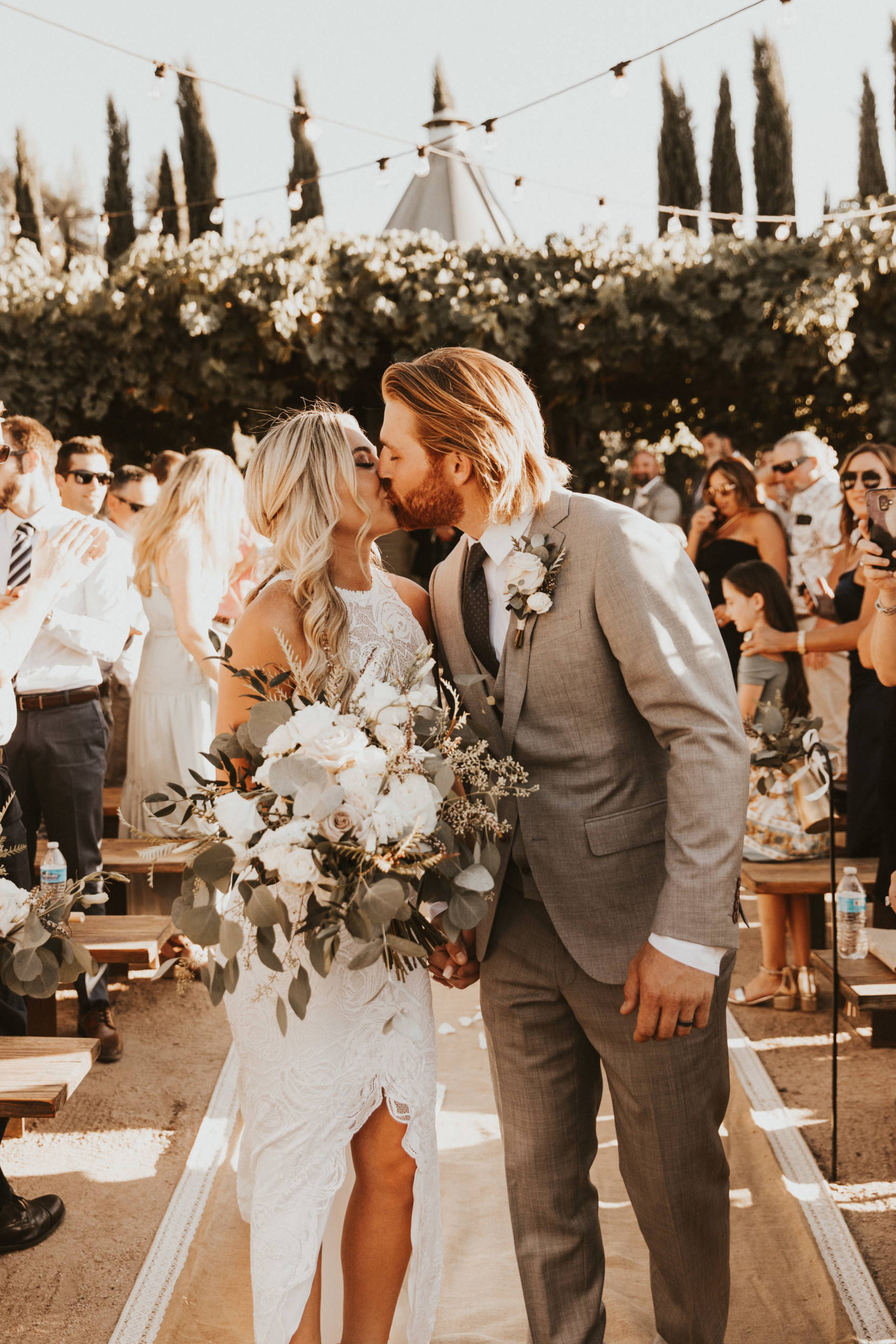 Which Grace dress did you choose and how did you know it was 'The One'?
I chose the Alexandra Rose gown and knew it was the one the moment I put it on. It was actually the last dress I tried on and the one I expected to like the least, of all the stunning gowns I tried on that day. However, once I saw it on, I just knew it was perfect for me. To me the gown is different from a typical wedding dress in every way and that was the aspect that drew me to it most. It was beautiful, unique and different with the perfect balance of simplicity.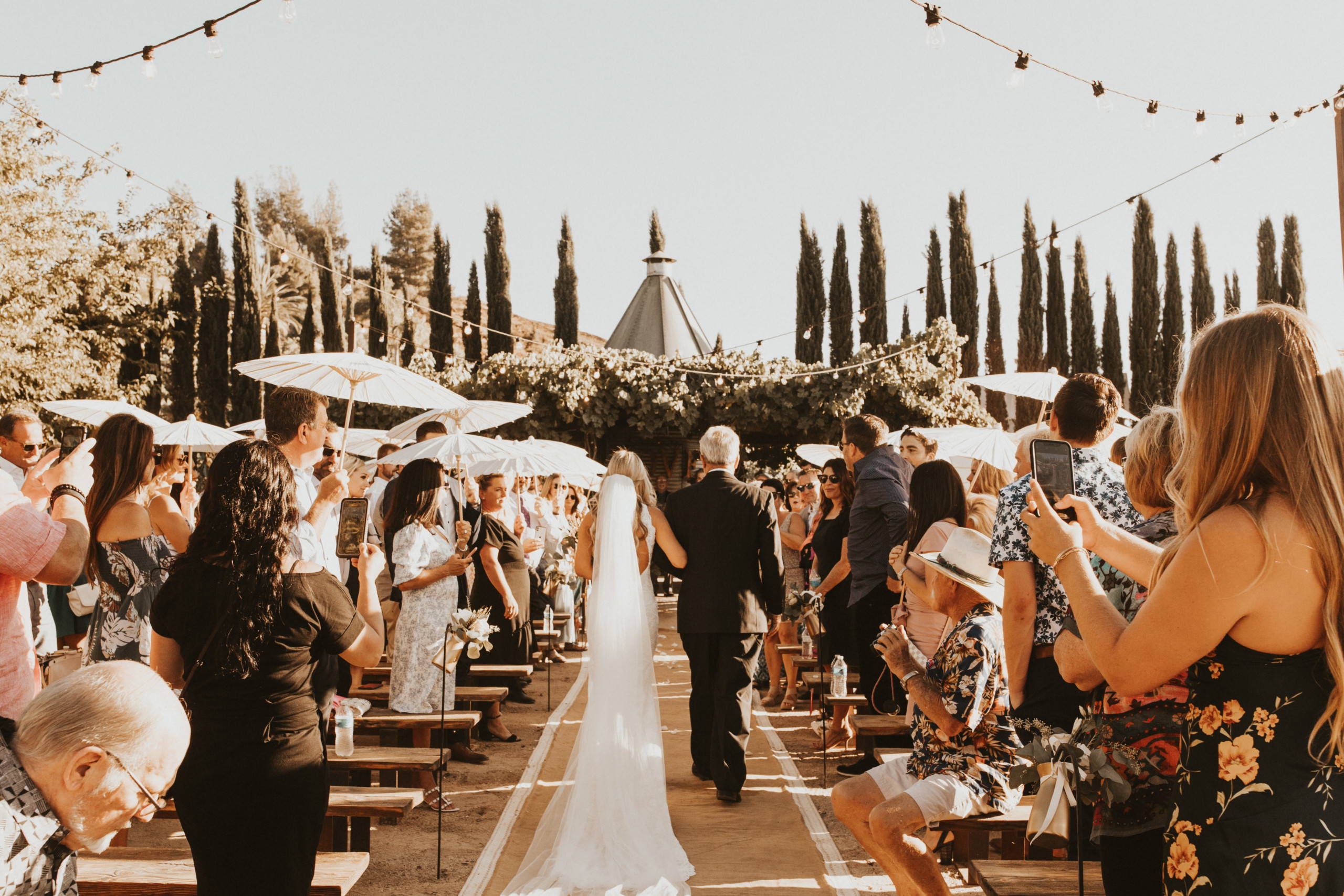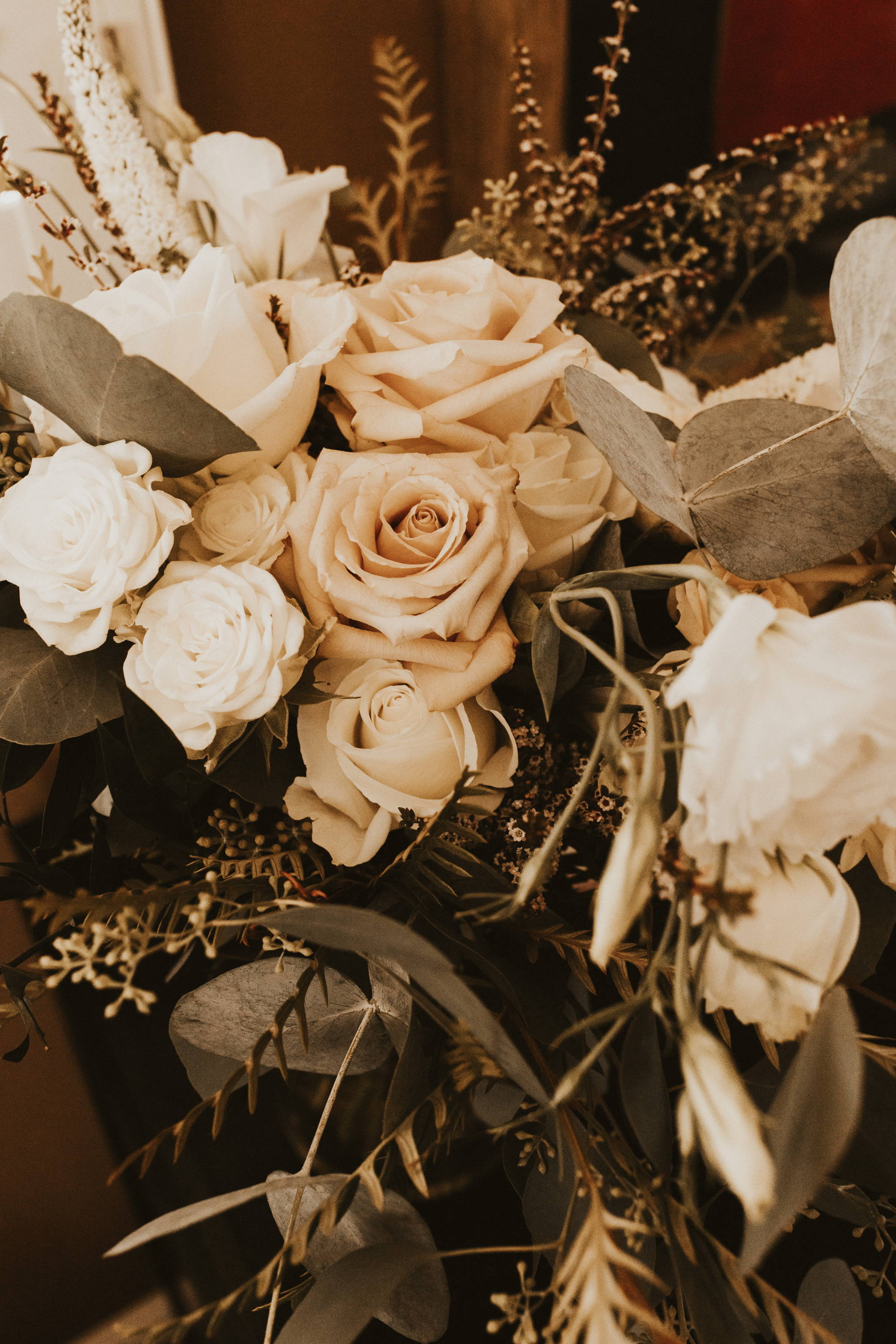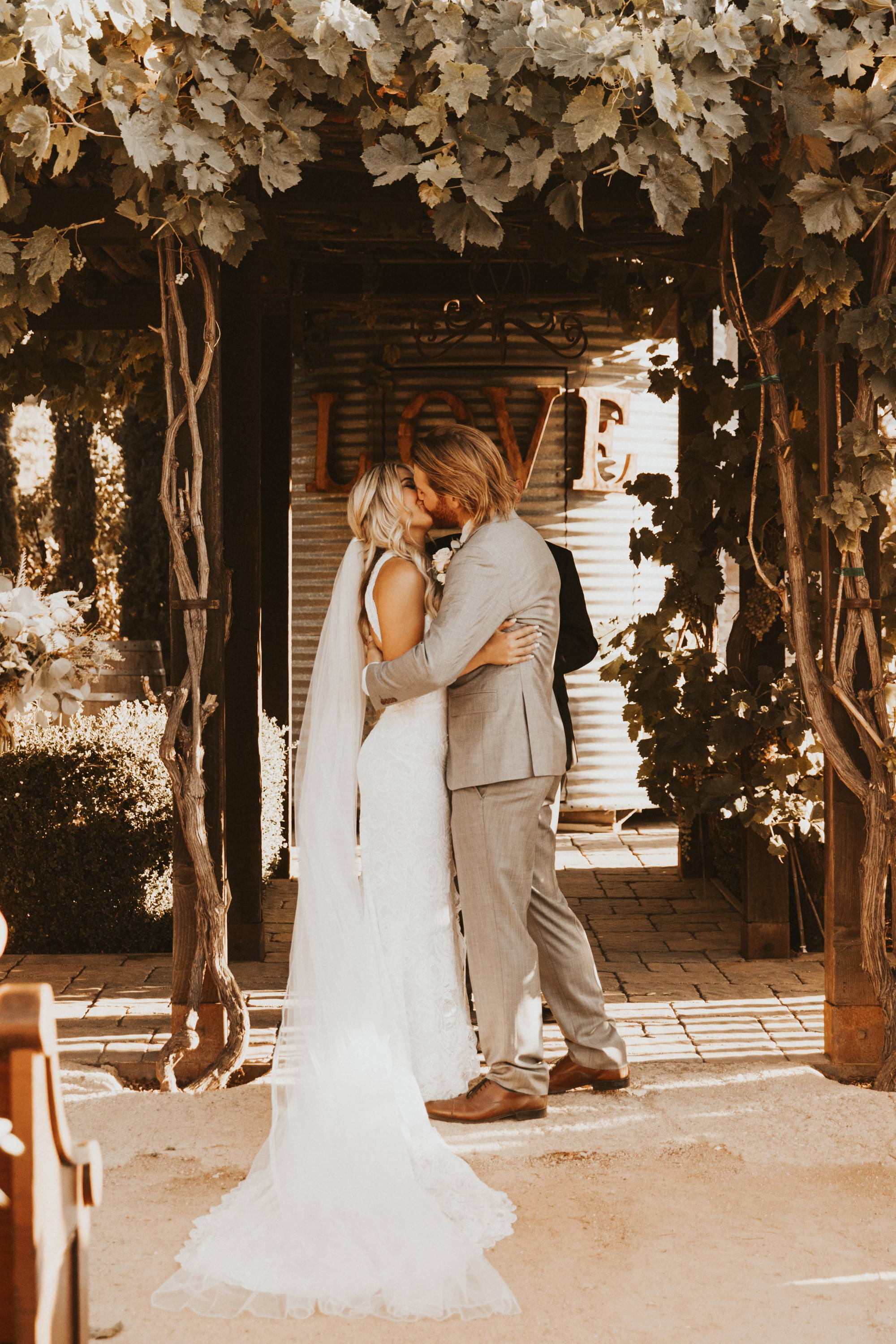 Tell us about your experience when you found your dress, did you buy your wedding dress online or in one of our showrooms?
I was able to visit the Venice showroom to try my dress on and had an unforgettable experience. We started the day off with champagne and then went straight to trying on my dream dresses. The whole process from start to finish was super simple and effortless. Not to mention the showroom was a bohemian interior dream!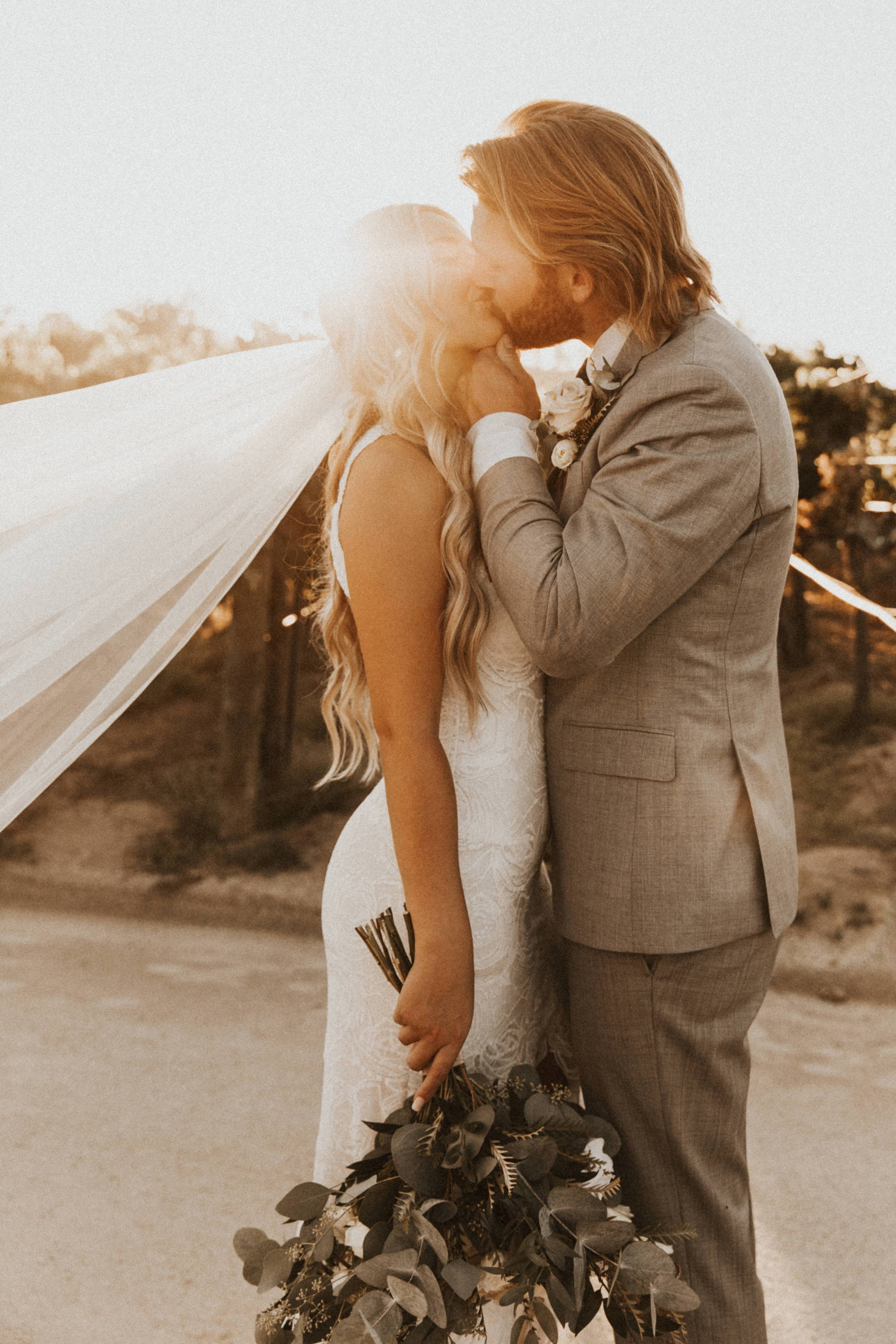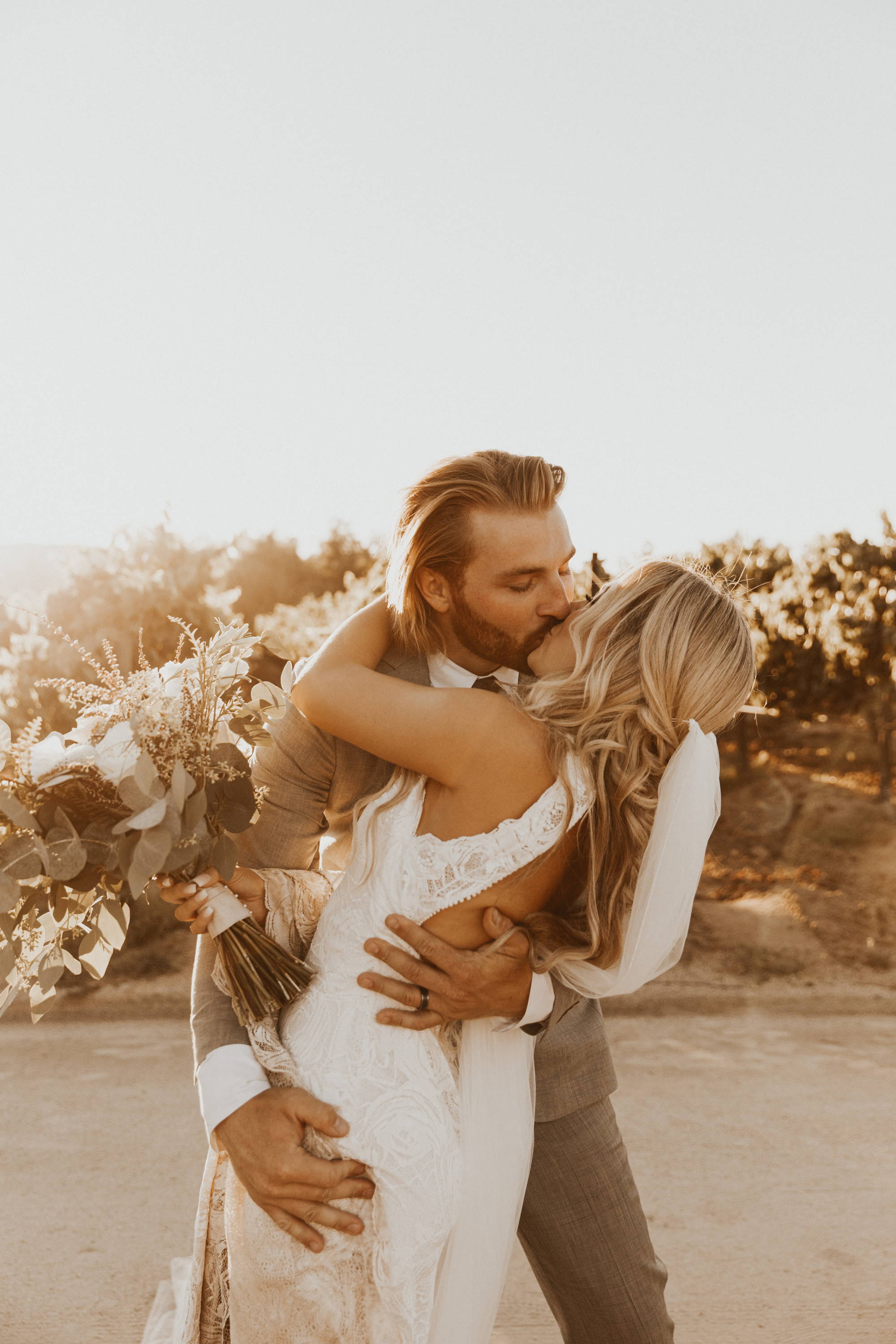 How did you feel in your dress on the day?
The day of my wedding I felt absolutely amazing. The dress not only fit me perfectly but was so comfortable that I was able to dance all night long in it, until our wedding ended at 2:00 am the next morning!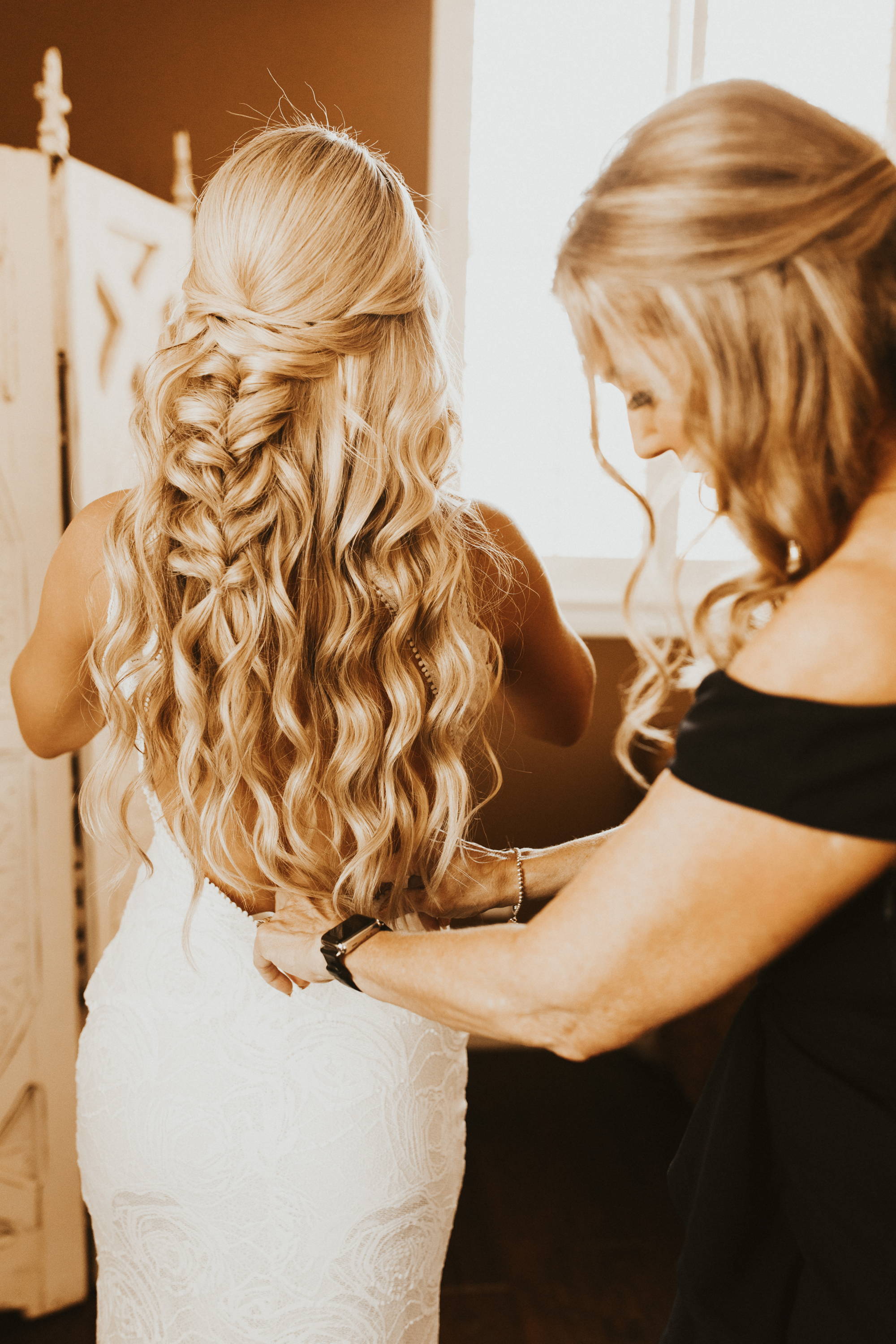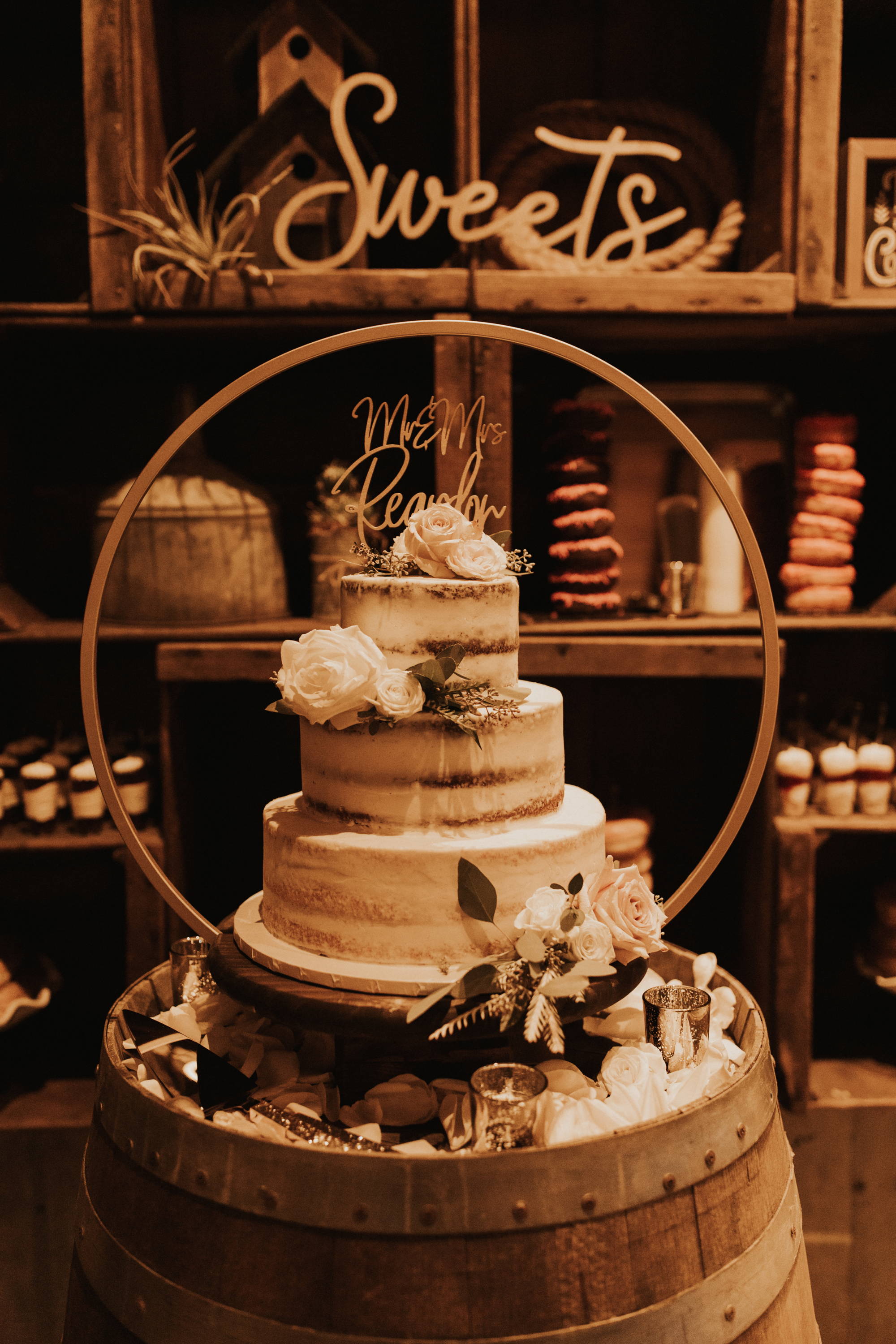 Where did you get married?
Tell us about the location & the style of your wedding day.
My Husband and I got married at Peltzer Winery in Temecula, CA. We had our ceremony outside in their garden area and then continued on with the reception in the most gorgeous barn. The vibe was rustic bohemian and we absolutely loved everything about our day!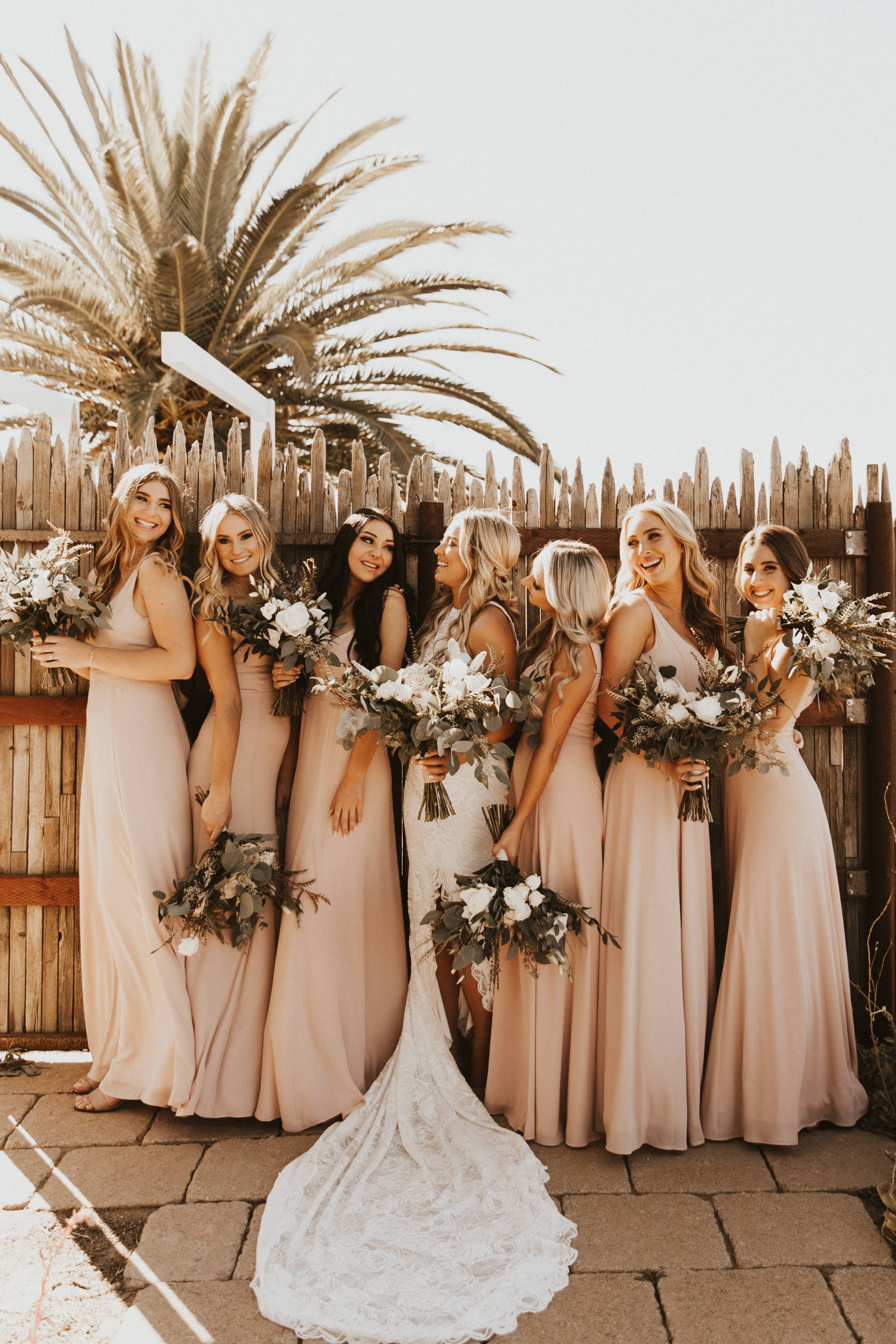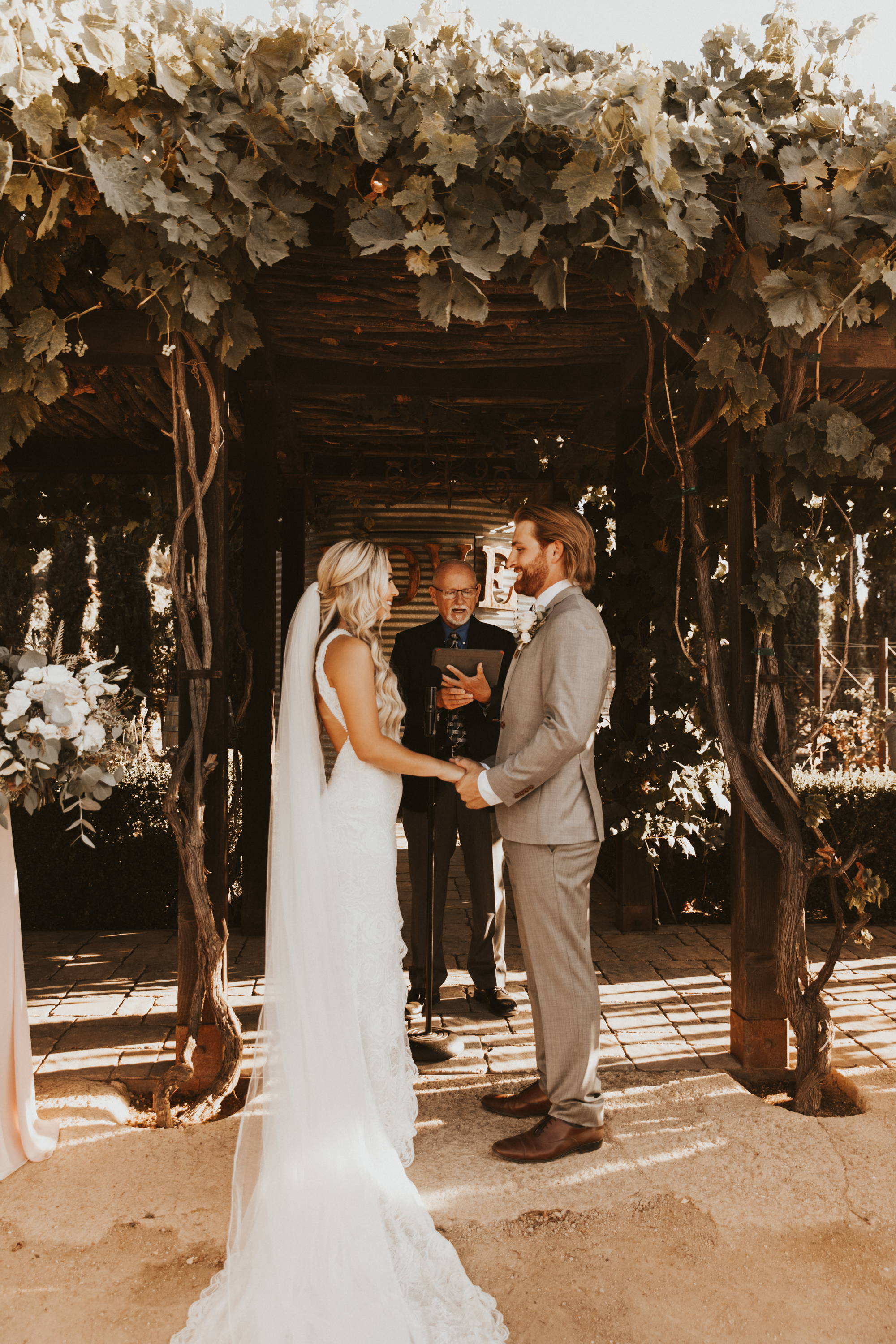 Tell us about your hair and makeup look
and the accessories you chose…
For my hair and makeup, I wanted a more simple, refined, and natural look. My makeup artist and hairstylist did an incredible job and gave me a natural look that enhanced my features with the most beautiful half up half down bohemian braid.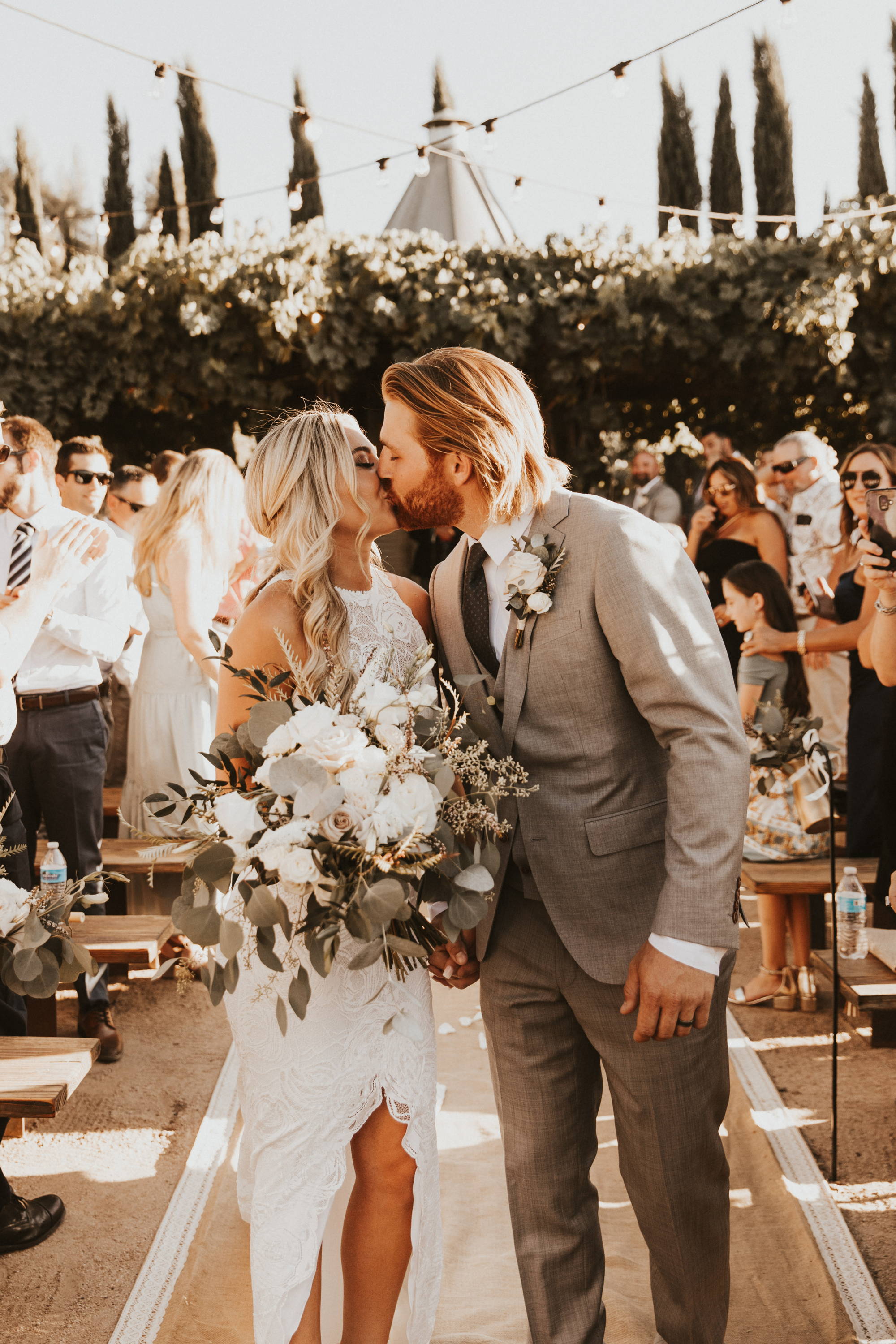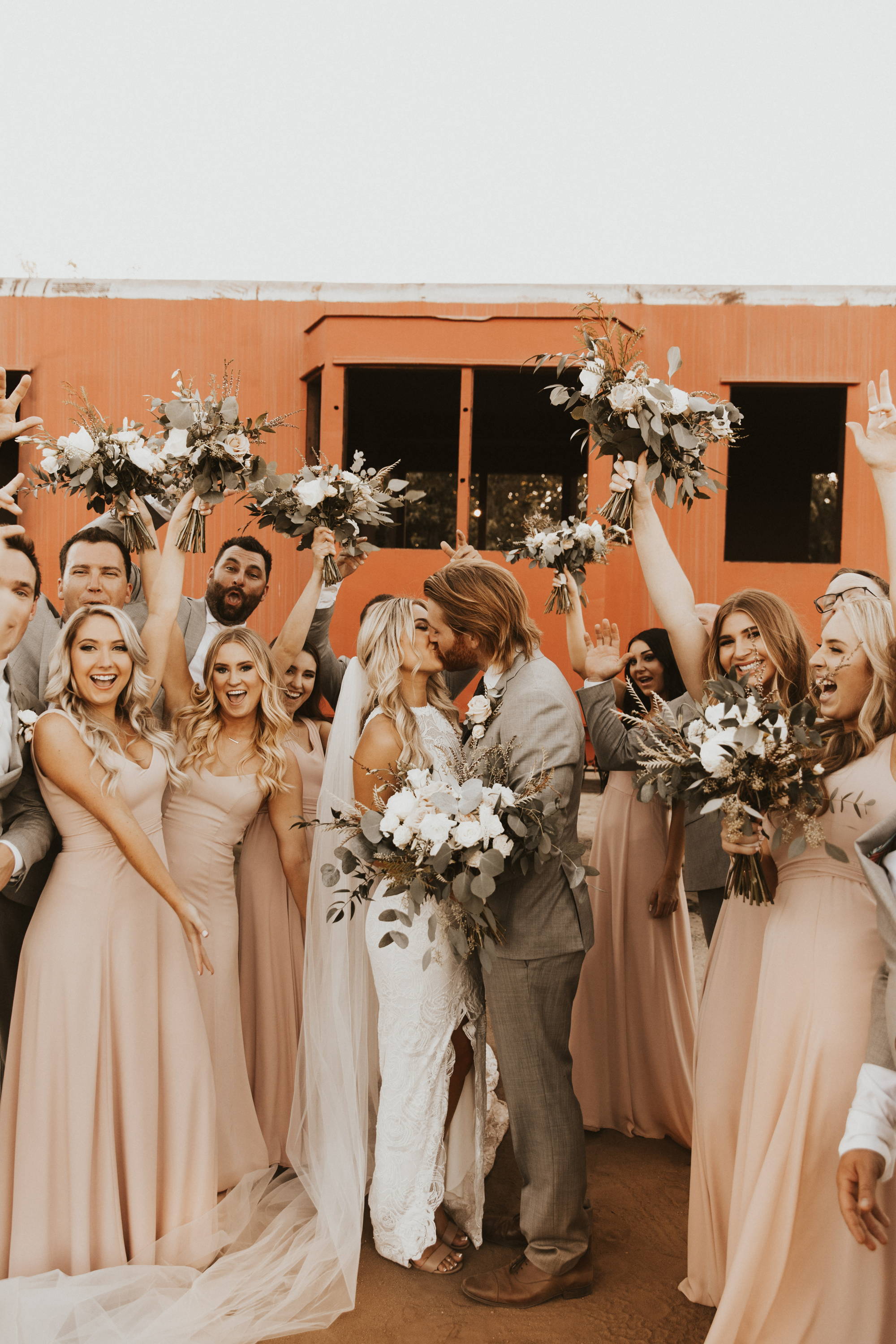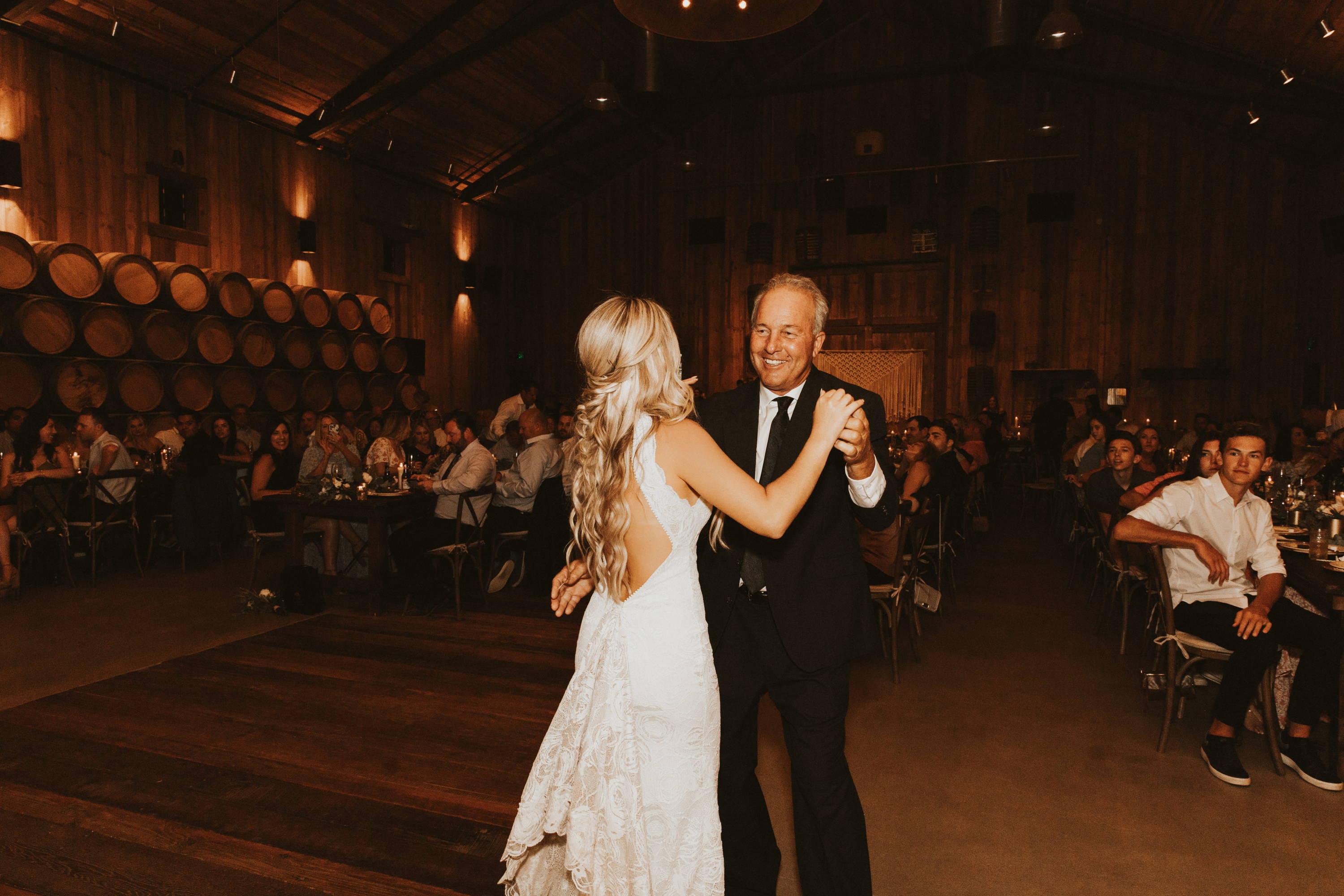 What made your day extra special?
Our wedding actually had to be pushed back due to COVID and I know this year has been hard for so many people. So, the fact that our family and friends were still willing and able to come out and support us on our big day was very special to us! Everyone had an amazing time and it was so nice to see everyone enjoying themselves despite everything that has been going on in the world.
The funniest moment on the day was…
The funniest moment of the day for me was my Maids of Honor speeches. They surprised us with a choreographed dance and wrote us a rap song about our love story and how we met. It was one of the highlights of my night! So funny and sweet, a memory we will have for a lifetime!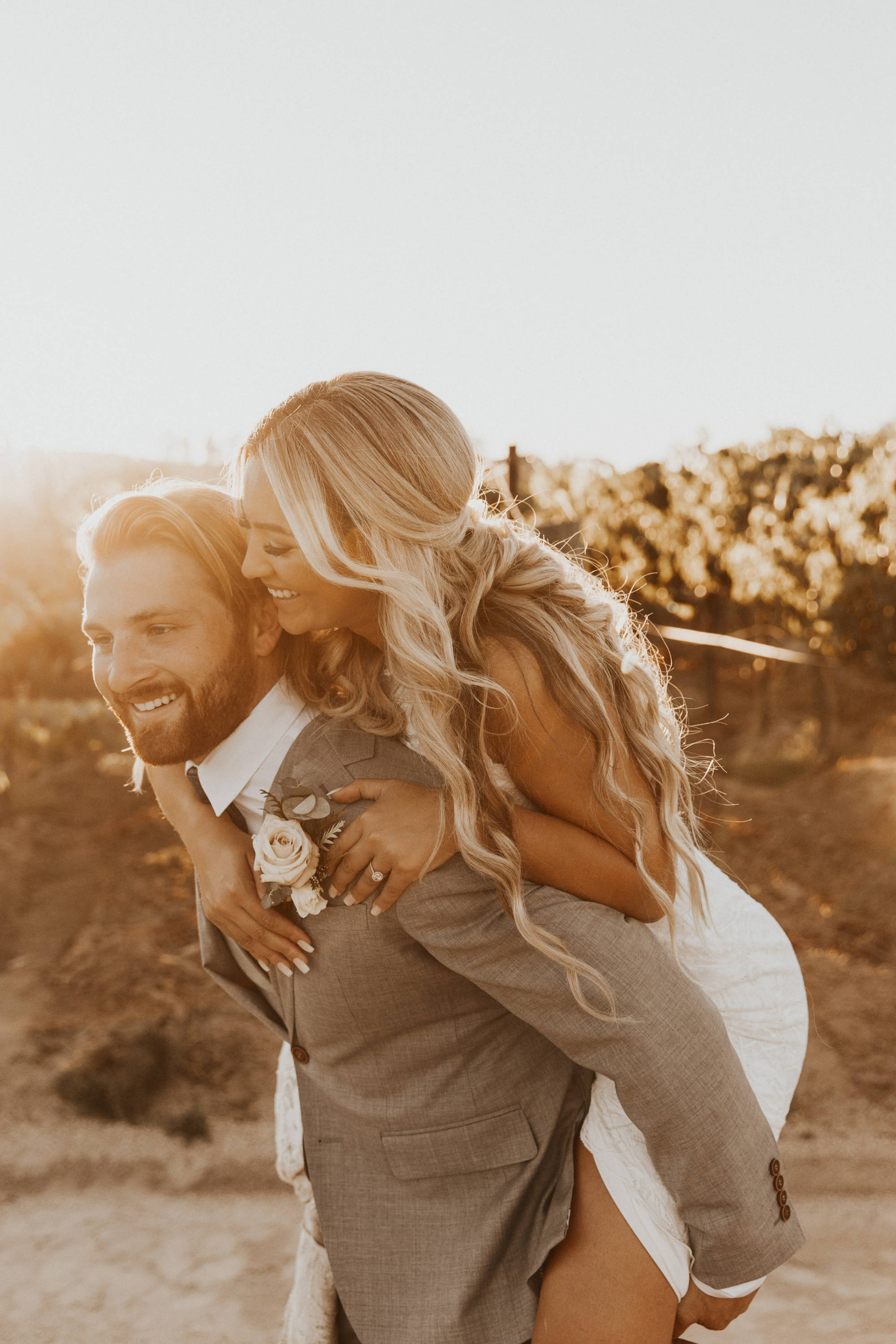 Where will you be honeymooning?
Before COVID happened we planned to honeymoon in Europe to Santorini, Venice & Positano. However, due to restrictions we pushed our Europe honeymoon back to 2021 & decided to go on a mini honeymoon to one of our favorite places, Mexico! We stayed at a beautiful resort in Cabo San Lucas and had the most amazing time. It was the perfect start to our forever!
Any last advice or words of wisdom that you can share…
Don't worry about the small things. I know everyone says this, but it is so true. The day of your wedding goes by so fast & is so exciting that you forget about all the unimportant things. Soak it all up and have the most amazing time!