Rolando & Elisa in the Alexandra
The dream elopement we all wish we had... A combination of intimacy and romance - Elisa shows us how to aboslutely rock the Alexandra Gown in Santorini, Greece.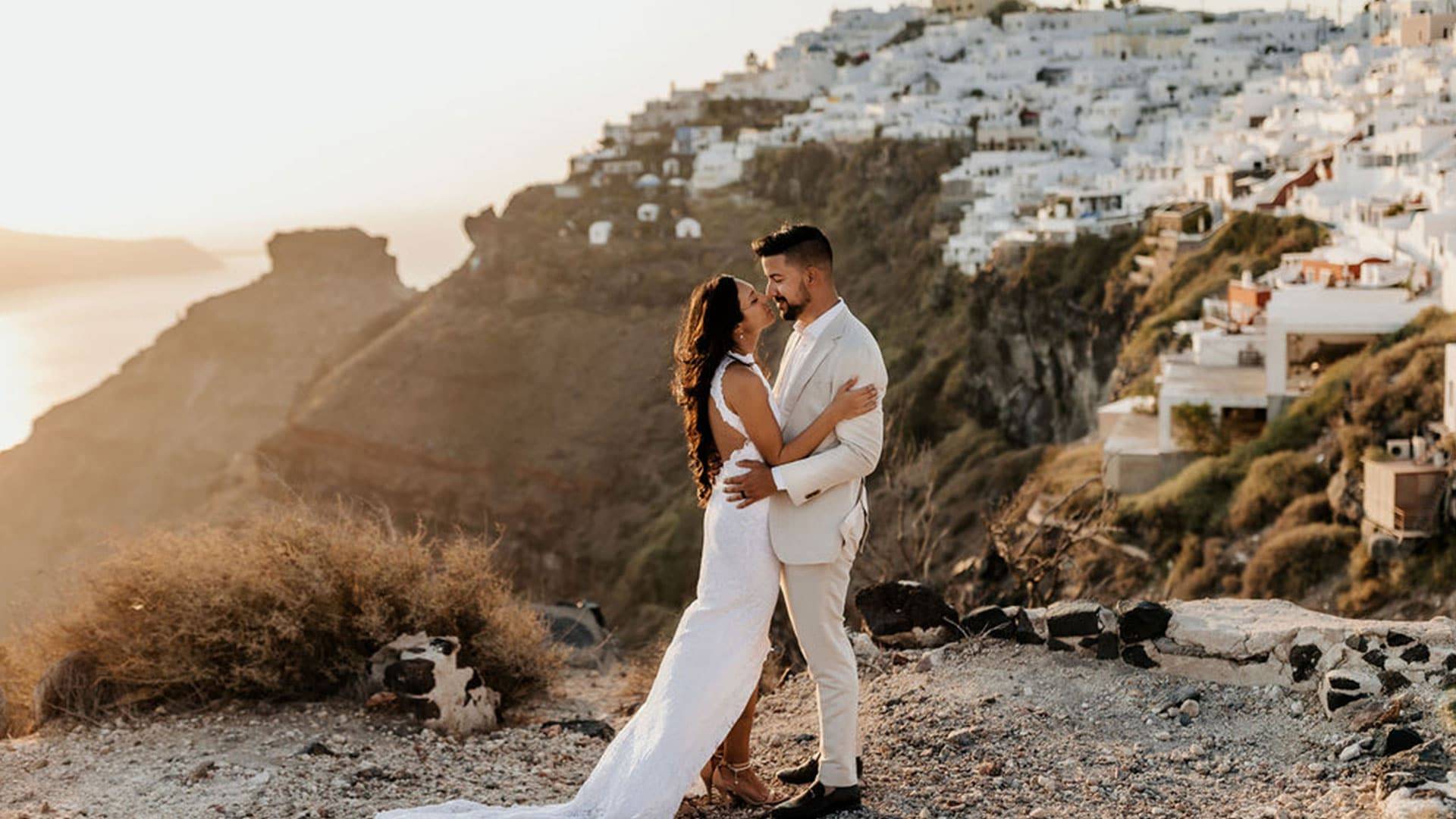 What is a GRACE Woman to you?
A woman with style and sophistication who dares to be different.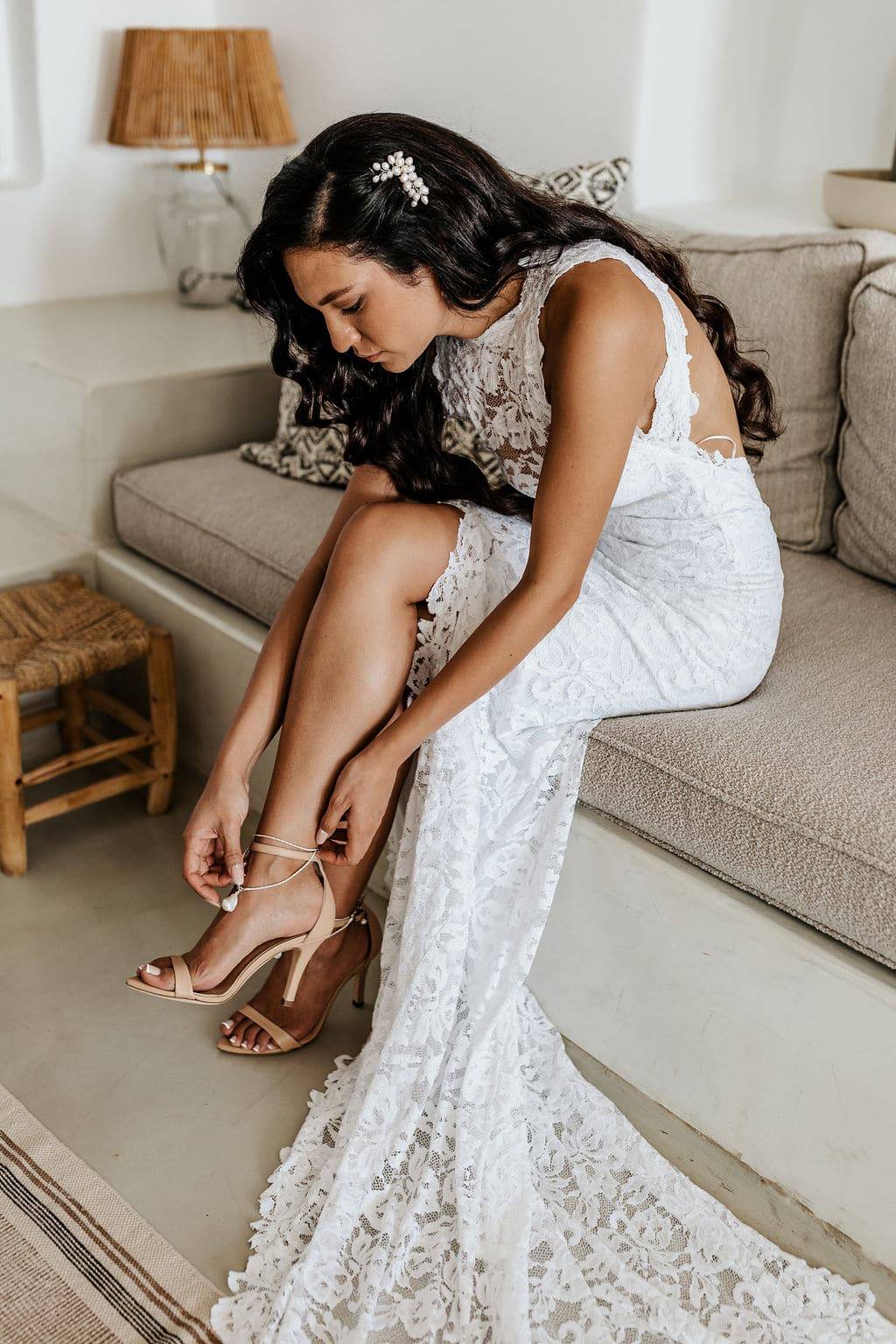 Which GRACE dress did you choose and how did you know it was 'The One'?
When I arrived at the GLL Miami showroom my bridal consultant Isabel knew I was a last minute bride. Isabel organized a complete list of gowns I was interested in to show which were available in my size. The process couldn't have been smoother and well organized. Every dress I tried on I loved but when I put on the Alexandra gown I knew this gown was for me. This gown not only fit me perfectly but it also didn't need any alterations! I was in complete shock with this. How did I get so lucky to have found a gown that was not only so beautiful but also, not in need of any alterations. This Alexandra gown was the very last one in my size in stock and I was lucky enough to get it. I knew from then that this was the gown I was to wear for my special day.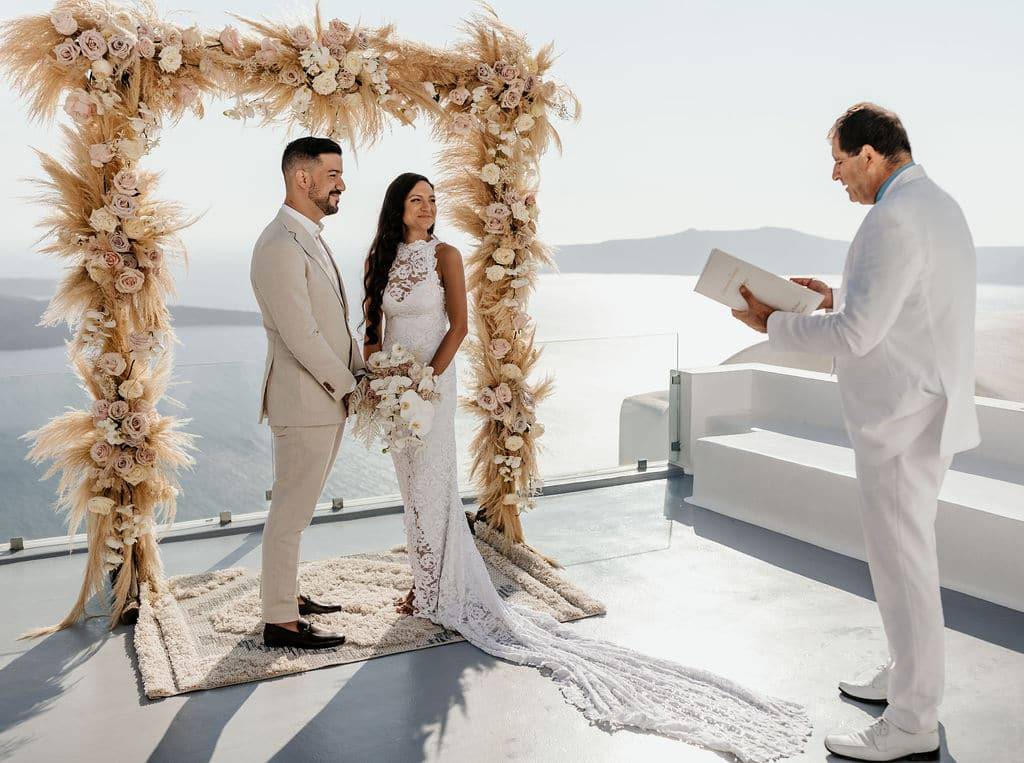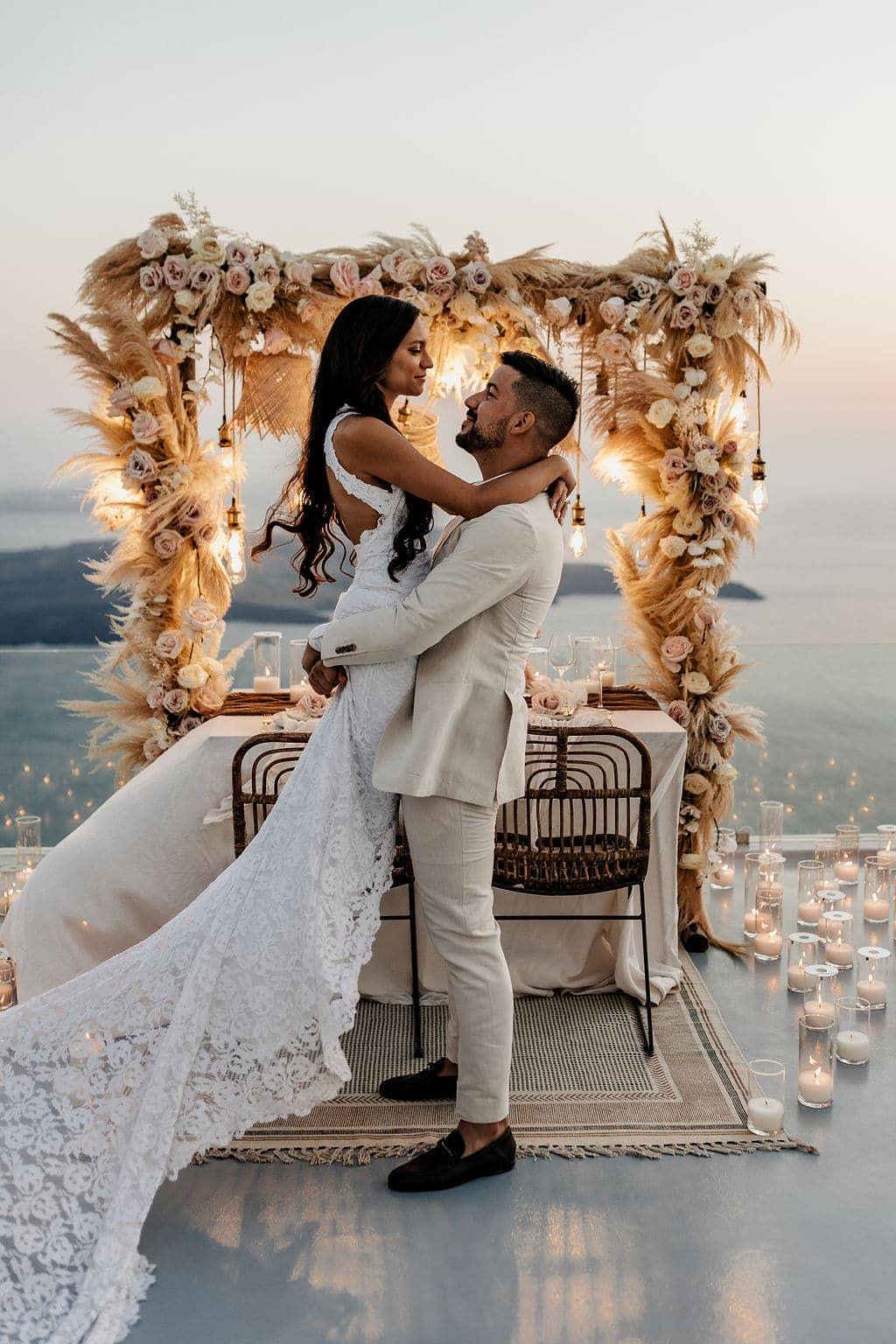 What is it you loved about your GRACE gown and accessories?

I loved how comfortable it was to move in my gown. The Alexandra gown made me feel sexy with the low back yet elegant with the high neck.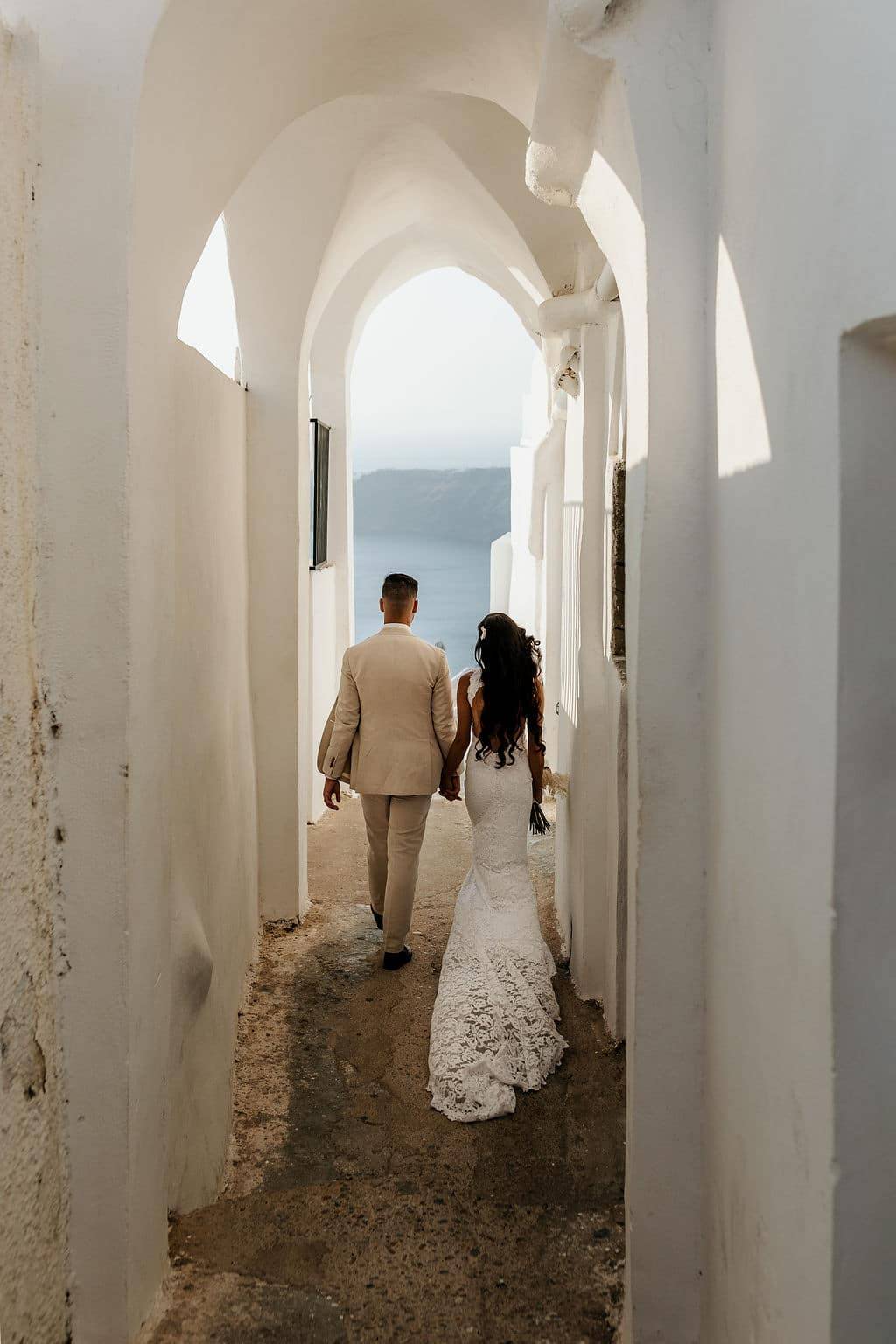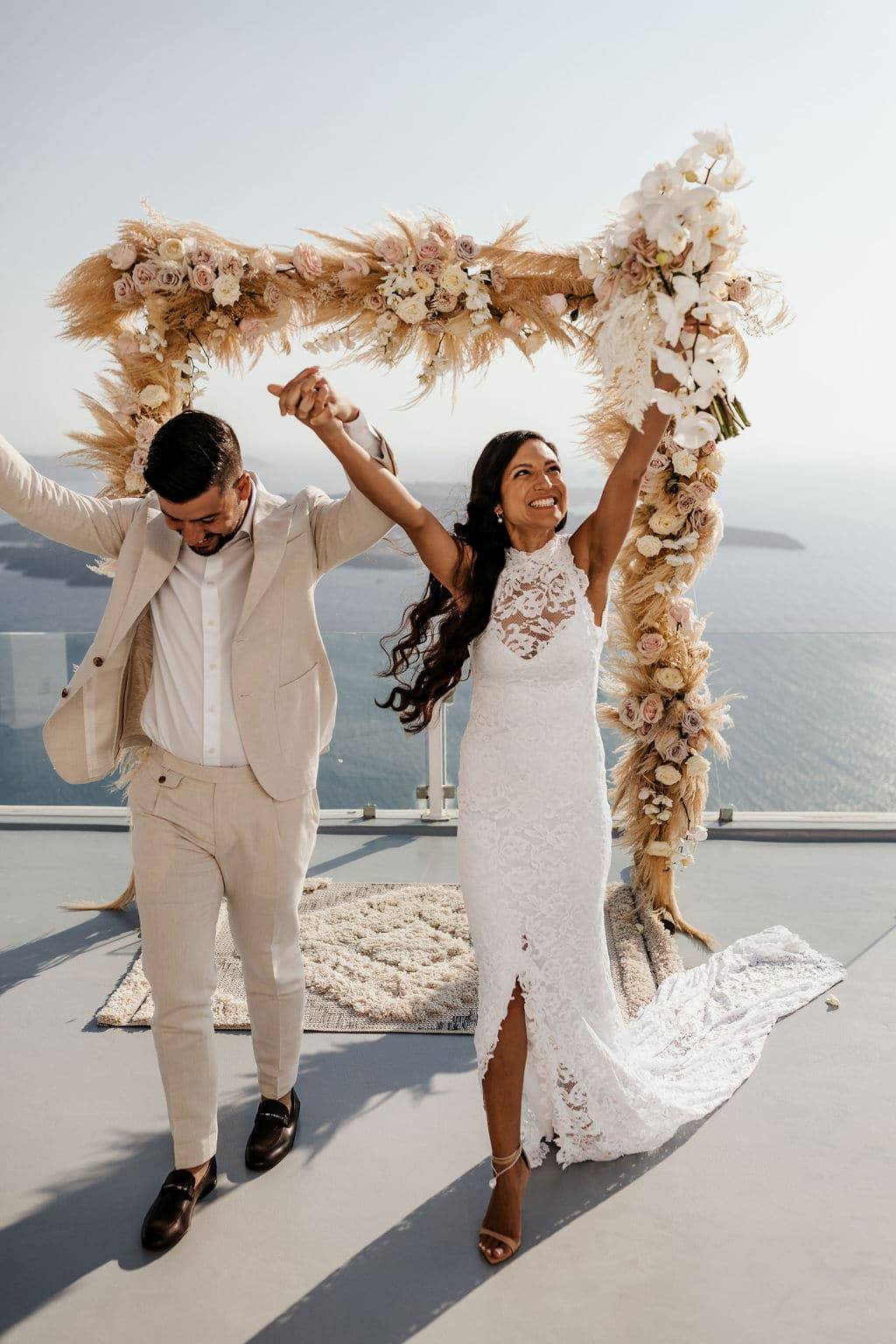 Describe your wedding day look…

I was going for a romantic, classy, and sexy look with some bohemian. My wedding design style was a mixture of romantic and bohemian.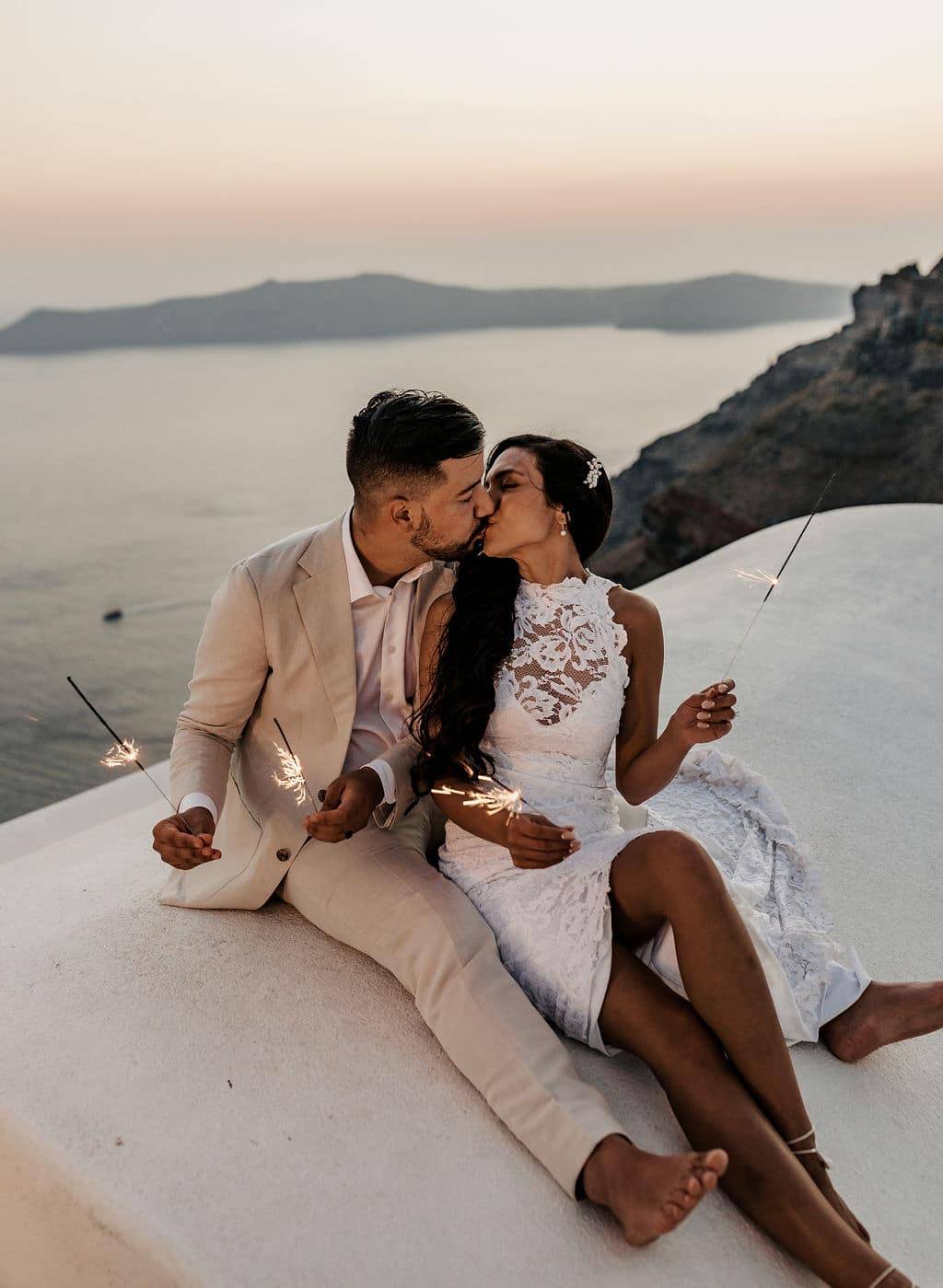 He knew that I've always been a sunset lover. So he proposed to me at golden hour in Cancun, Mexico while we were on vacation. Just like the proposal at sunset we also took pictures during the beautiful Santorini Sunset.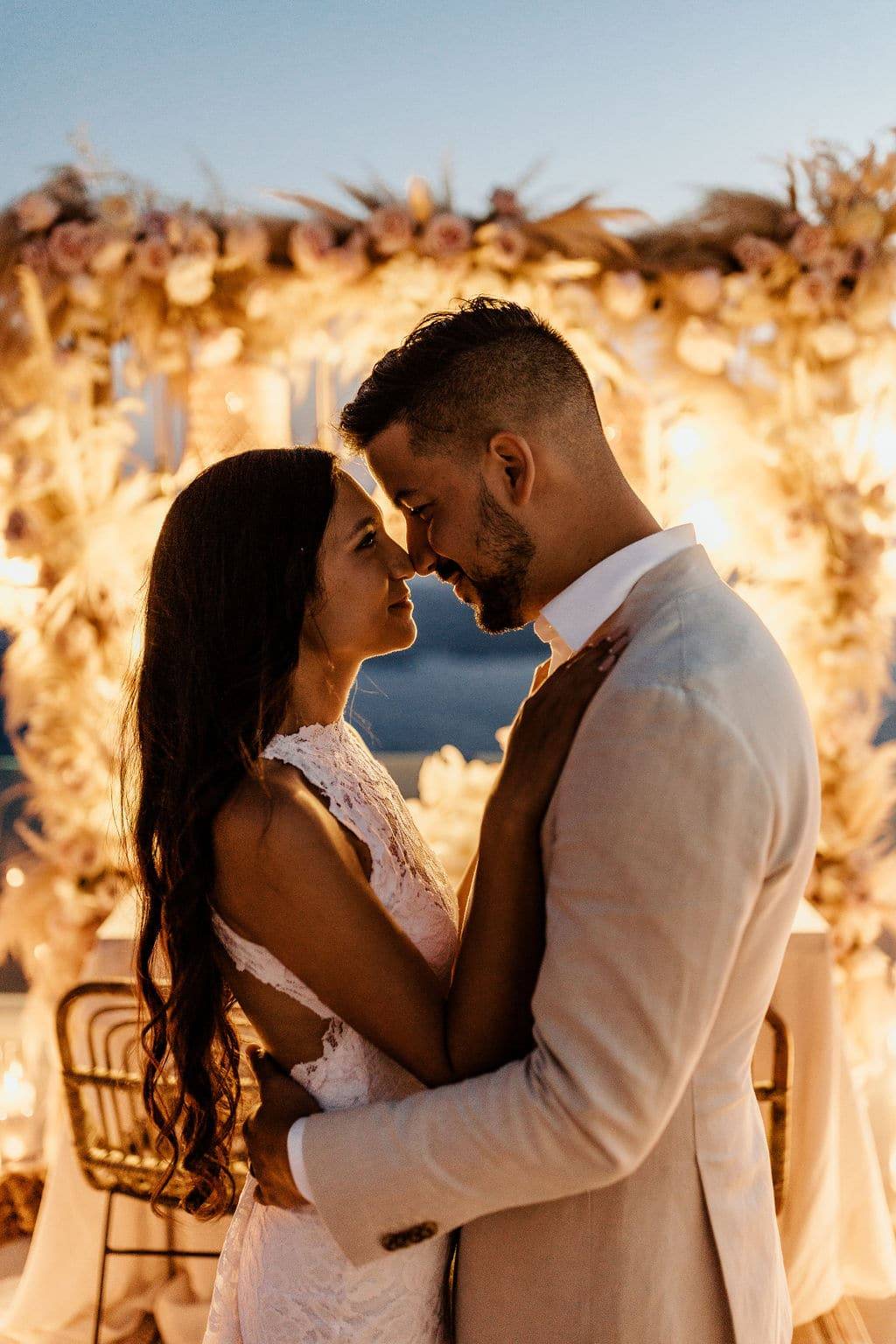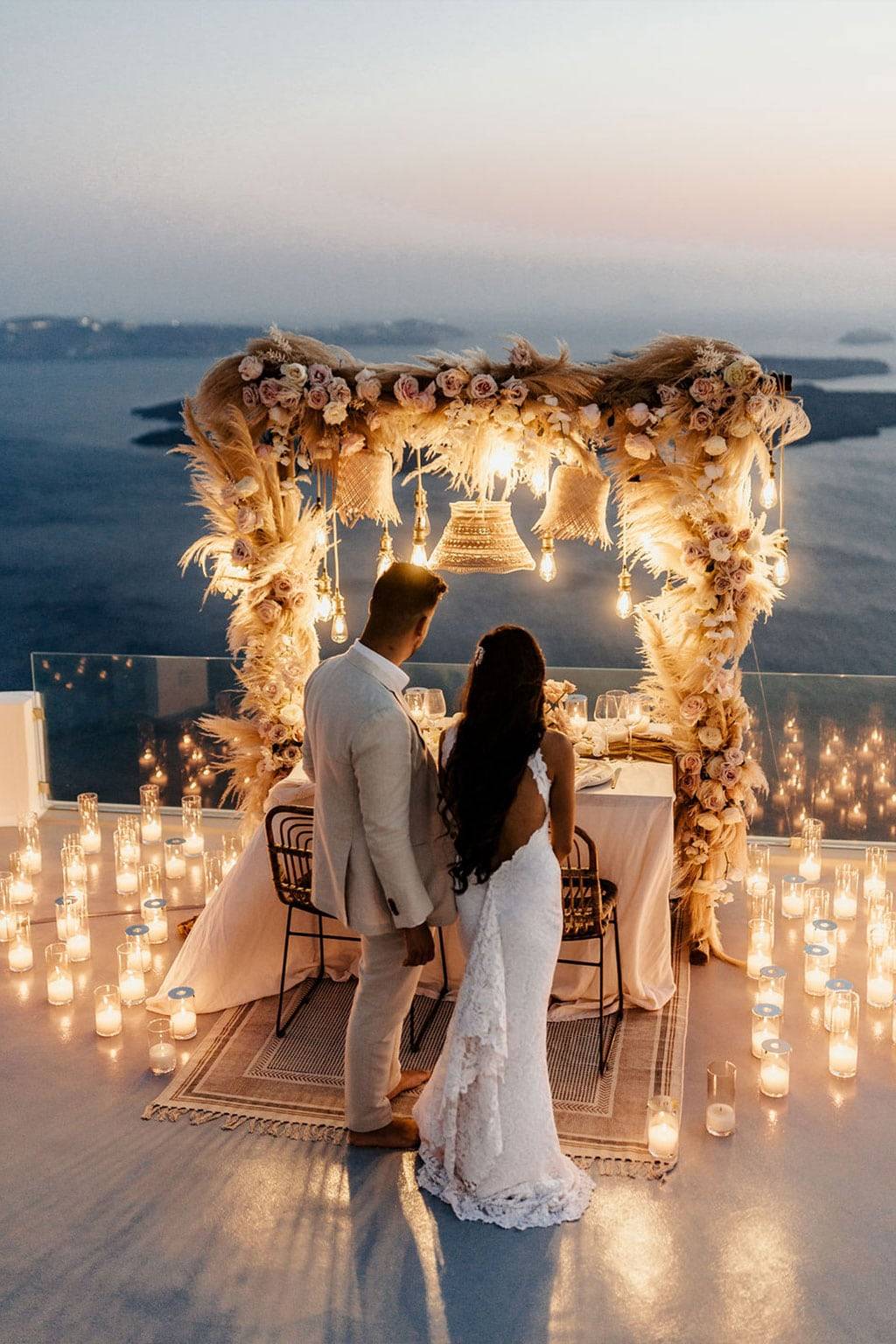 Any top beauty/health/fitness or wedding preparation advice that you can share…

I regularly practice intermittent fasting. I eat dinner no later then 7pm and take my lunch the next day at 11am. I truthfully believe this helps boost your metabolism and increase your energy. Since I work in healthcare this practice was easy for me to maintain, mornings are often the busiest and many times there was no time to have breakfast. Simply having a cup of black coffee every morning quickly became my routine.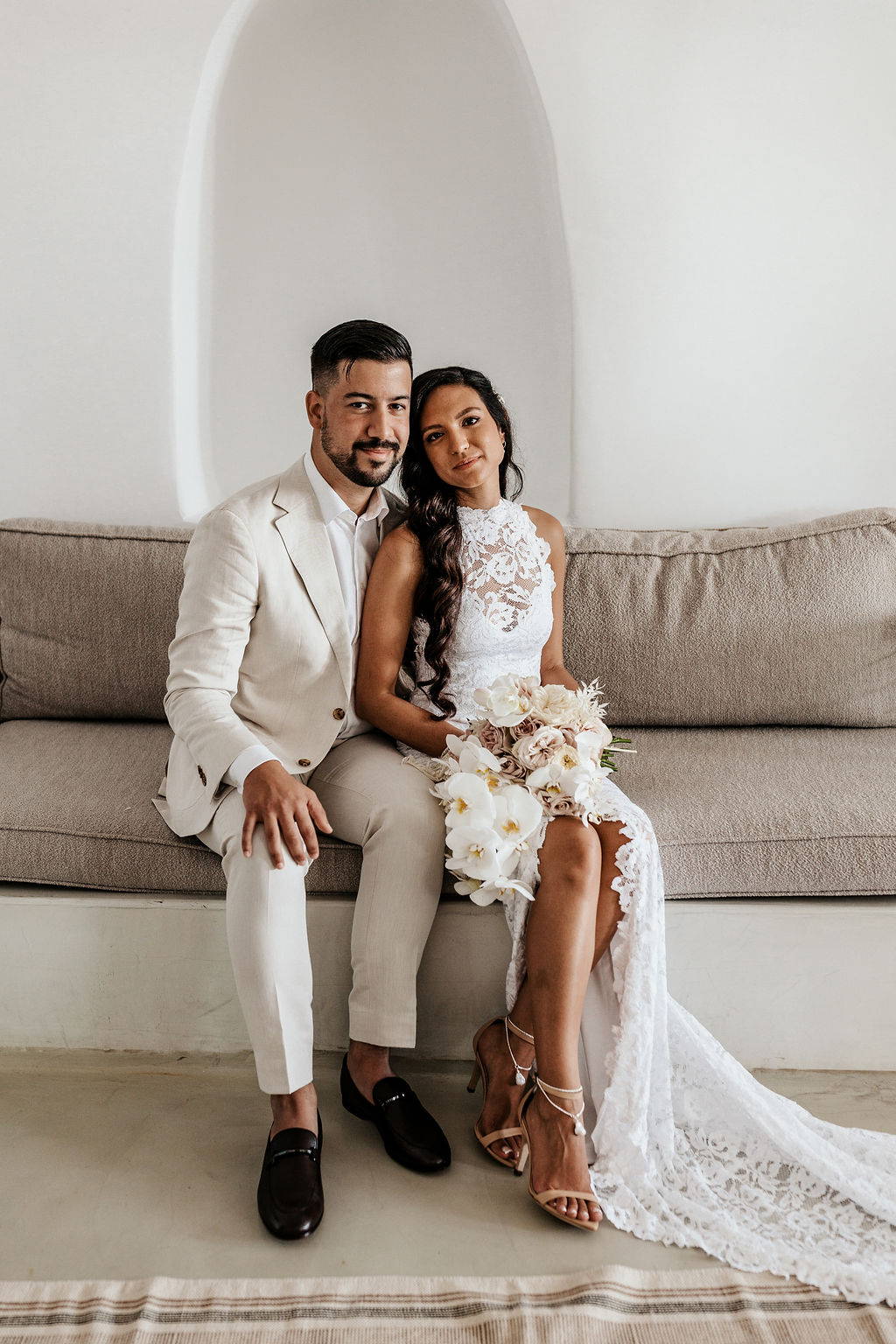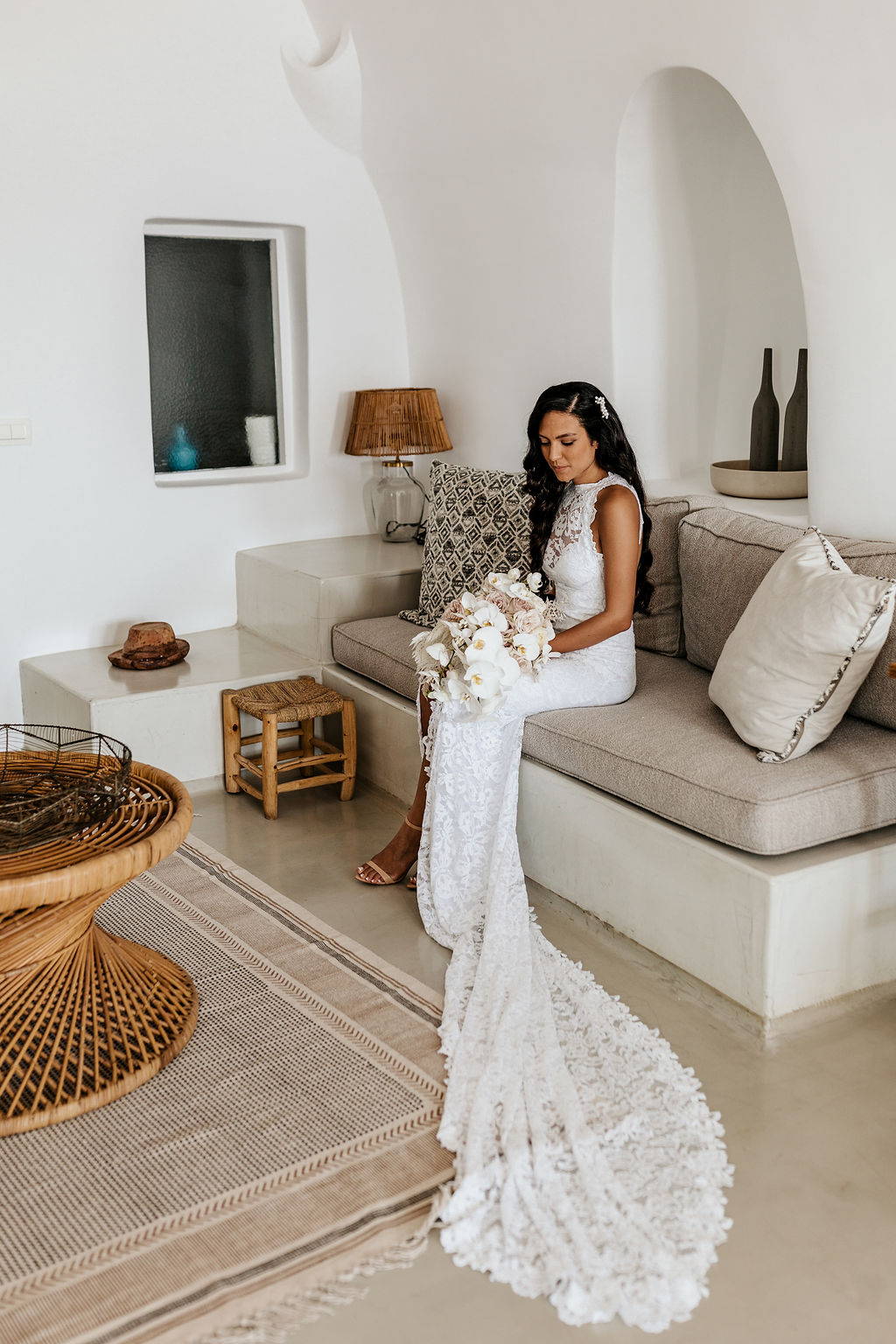 What was your goal for your wedding / what was the most important aspect to you?

My goal for my wedding was just to be focused on each other. We didn't want the stress of a big wedding. We wanted to it to be very intimate and romantic so we could truly enjoy ourselves and not have to worry about anything else going on.
The funniest moment on the day was…
Cutting the cake with a butcher looking knife since they forget to bring a cake knife. The groom not being able to fix his hair and our photographer Chris acting as his hair stylist.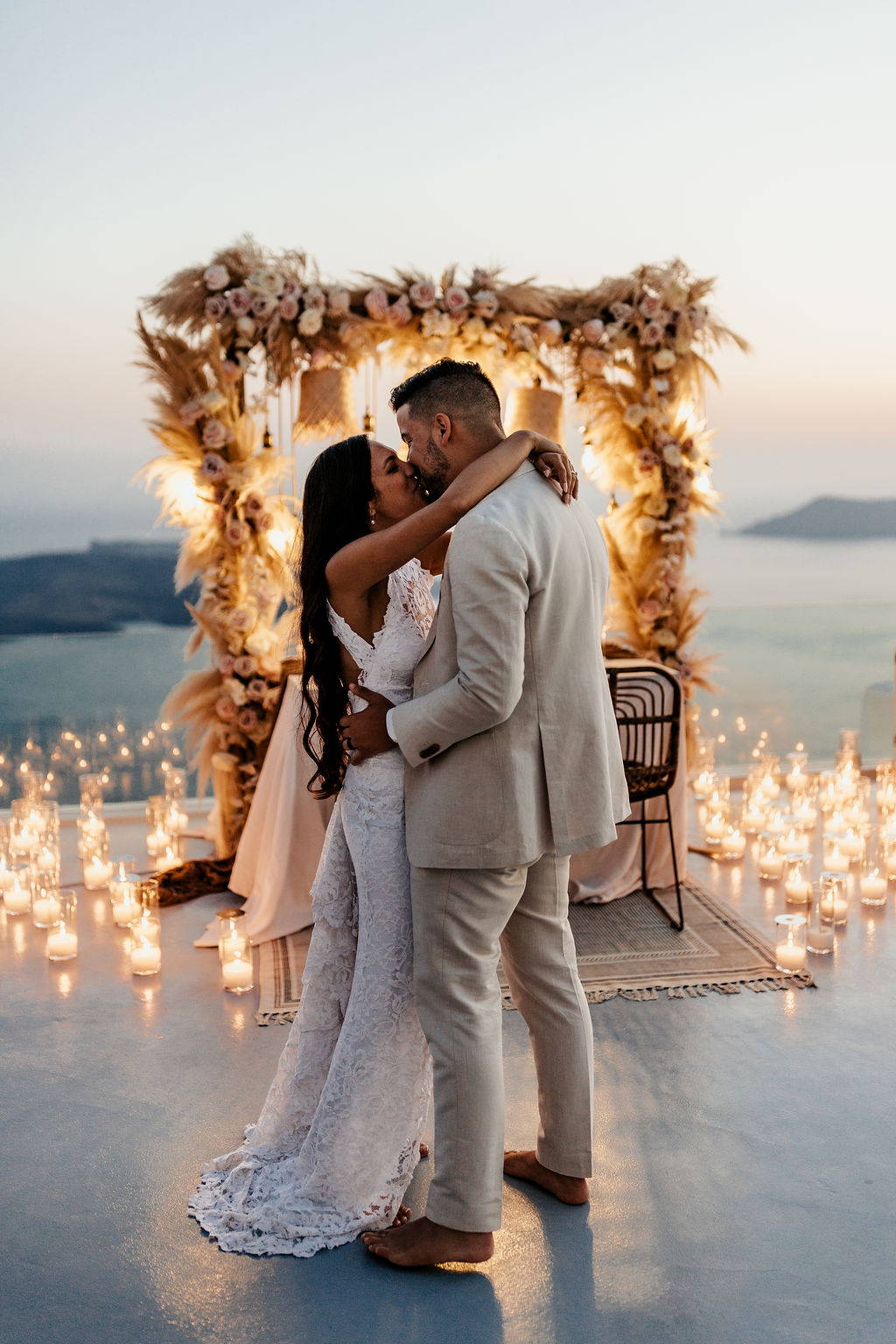 What was the most stressful part to planning?

Truthfully I felt planning this was as stress free as could be for planning a wedding because we decided to elope. However, our stress came from planning this elopement overseas. The stress of traveling during Covid and not knowing if we would make it to Santorini.
Any last advice or words of wisdom that you can share…
My advice for anyone planning a wedding or elopement would be to expect the unexpected but trust that everything will work out the way it's supposed to be for you. Just like how I found my gown last minute, things will happen for a reason. So trust the process and let go, everything will fall into place.