Ruan &
Kirsty in the Honey Silk Gown
#GRACEBRIDE Kirsty and new hubby Ruan say 'I Do' at their modern yet romantic wedding in Cape Town, South Africa.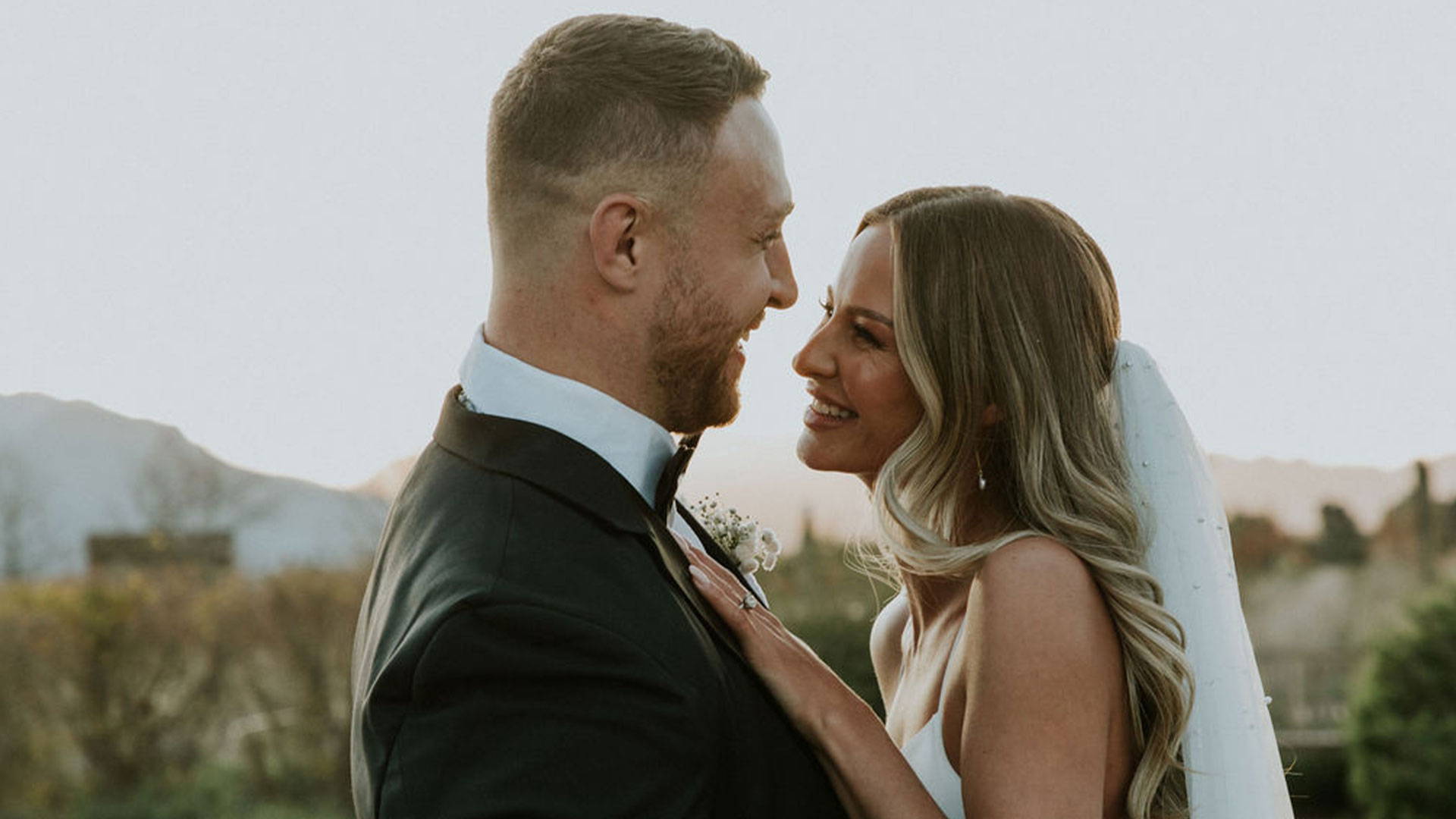 What is a GRACE woman to you?
A bride who is understated yet fearless at the same time. The bride who knows there is bravery in simplicity, and loves a timeless approach to a wedding gown!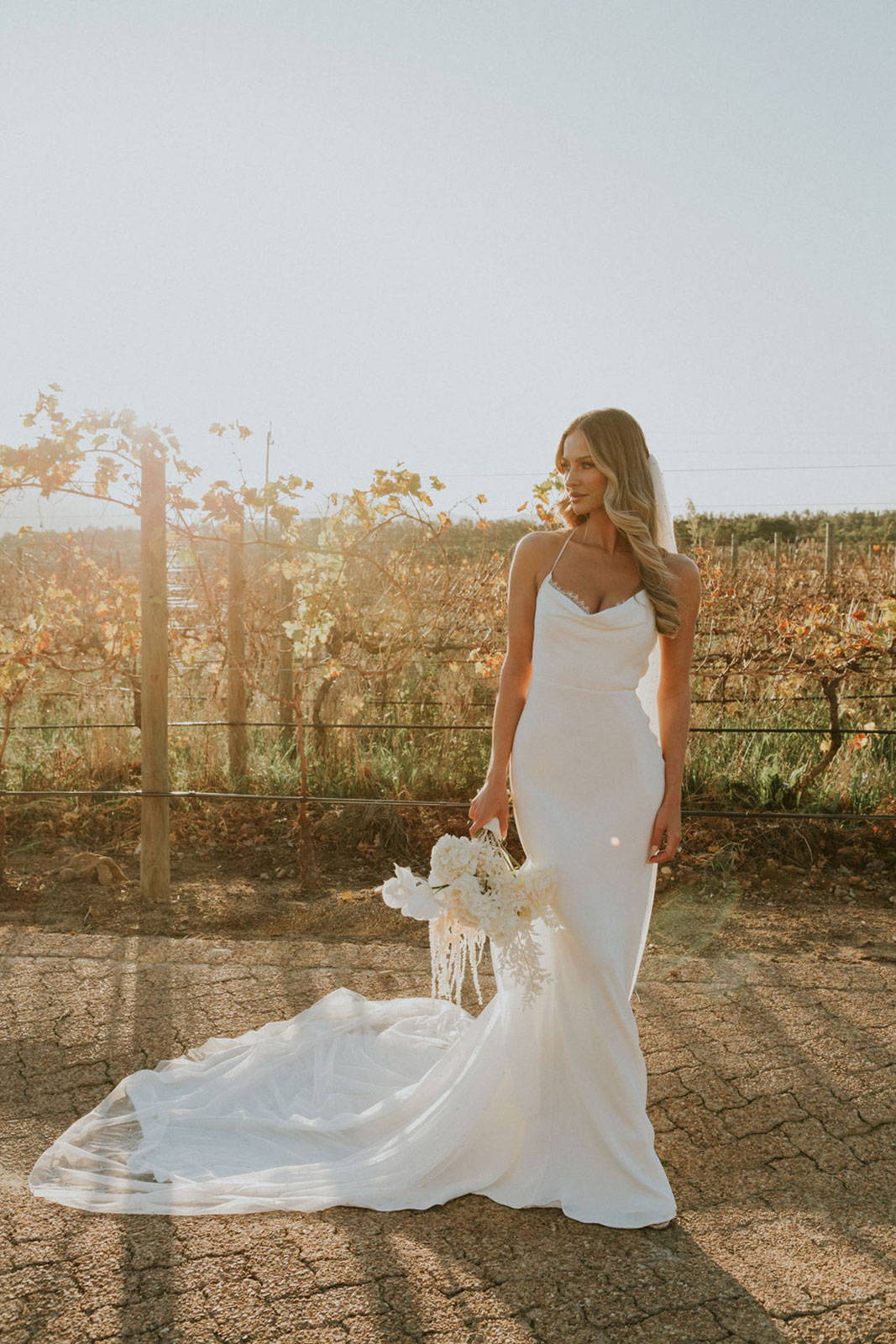 Which dress did you wear and how did you know it was 'The One'?
I chose Honey Silk, and I already knew it was the one the first time I saw it on Pinterest. When I went to visit the Grace Loves Lace showroom I was open to other dresses because GRACE has so many gorgeous dresses but the second I saw myself in Honey Silk I knew it was the ONE!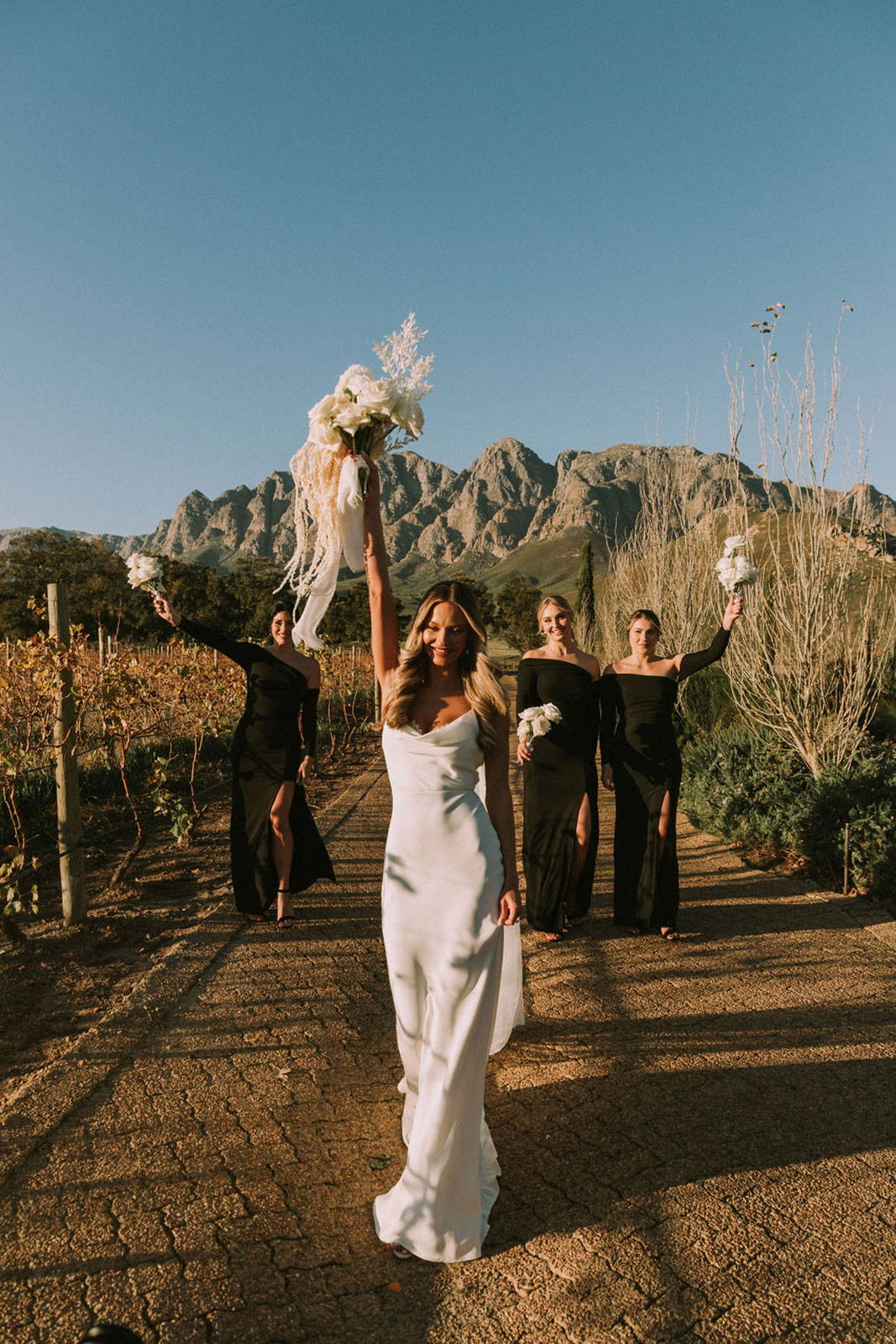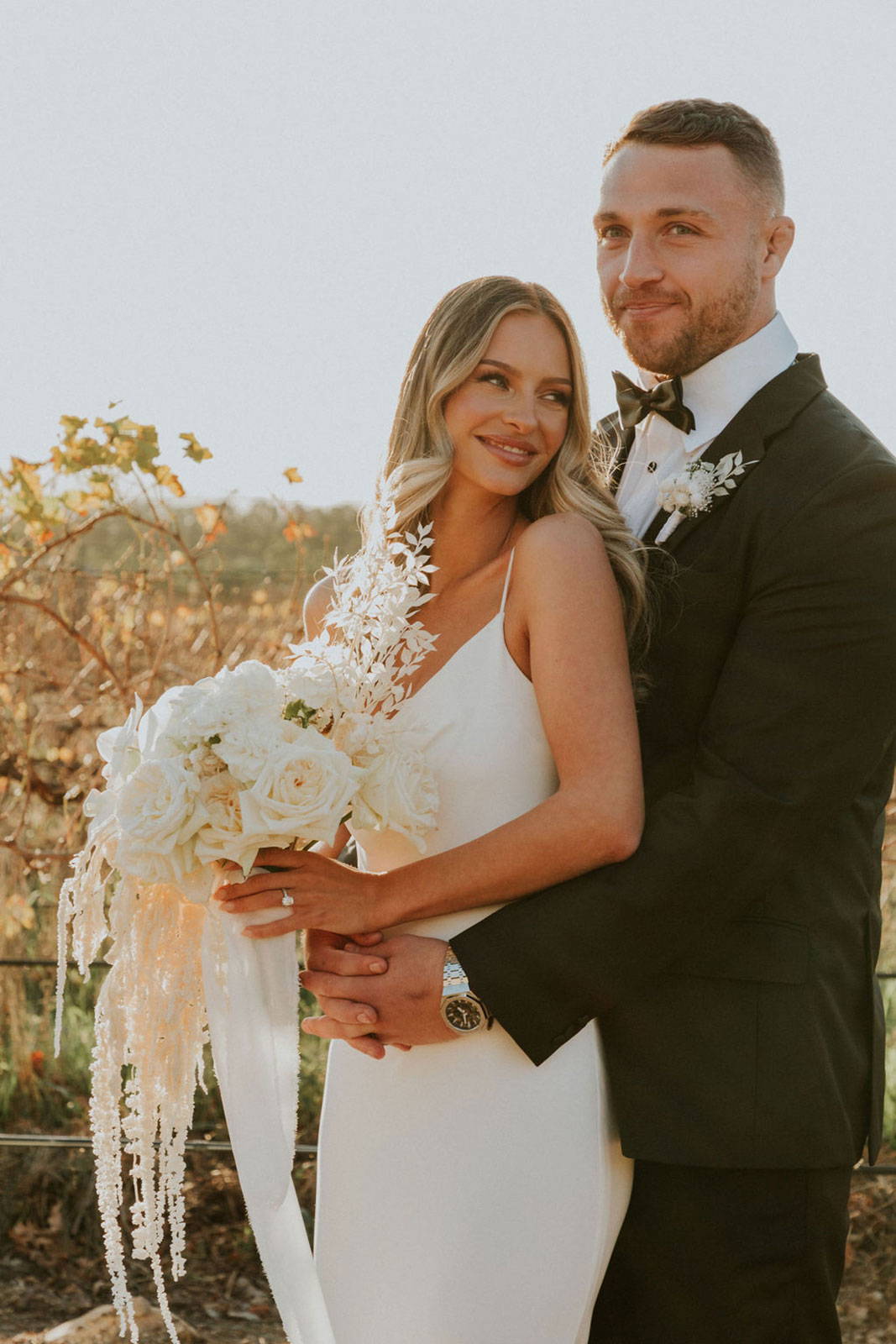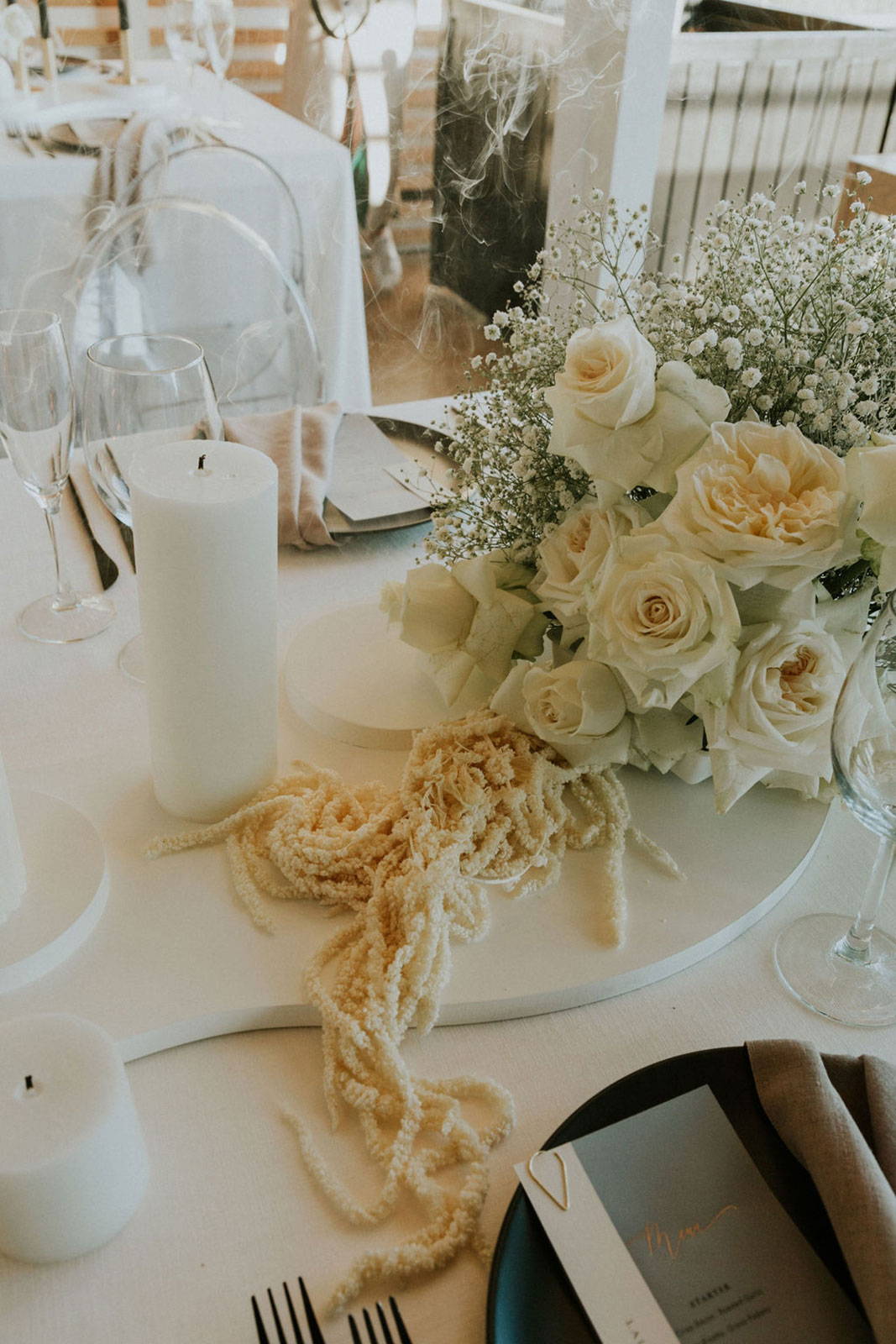 Tell us about your experience when you found your dress.
Did you buy your wedding dress online or visit one of our Showrooms?
I visited the London showroom which was an incredible experience. The bridal consultants there make you feel so welcome and special, and have soooo much expertise! Although, I certainly wouldn't have minded ordering online as one of the things that drew me to GRACE was the ease of the online shopping experience - the transparency with pricing is something I really appreciated. But the GRACE showroom was just magical and definitely worth a visit!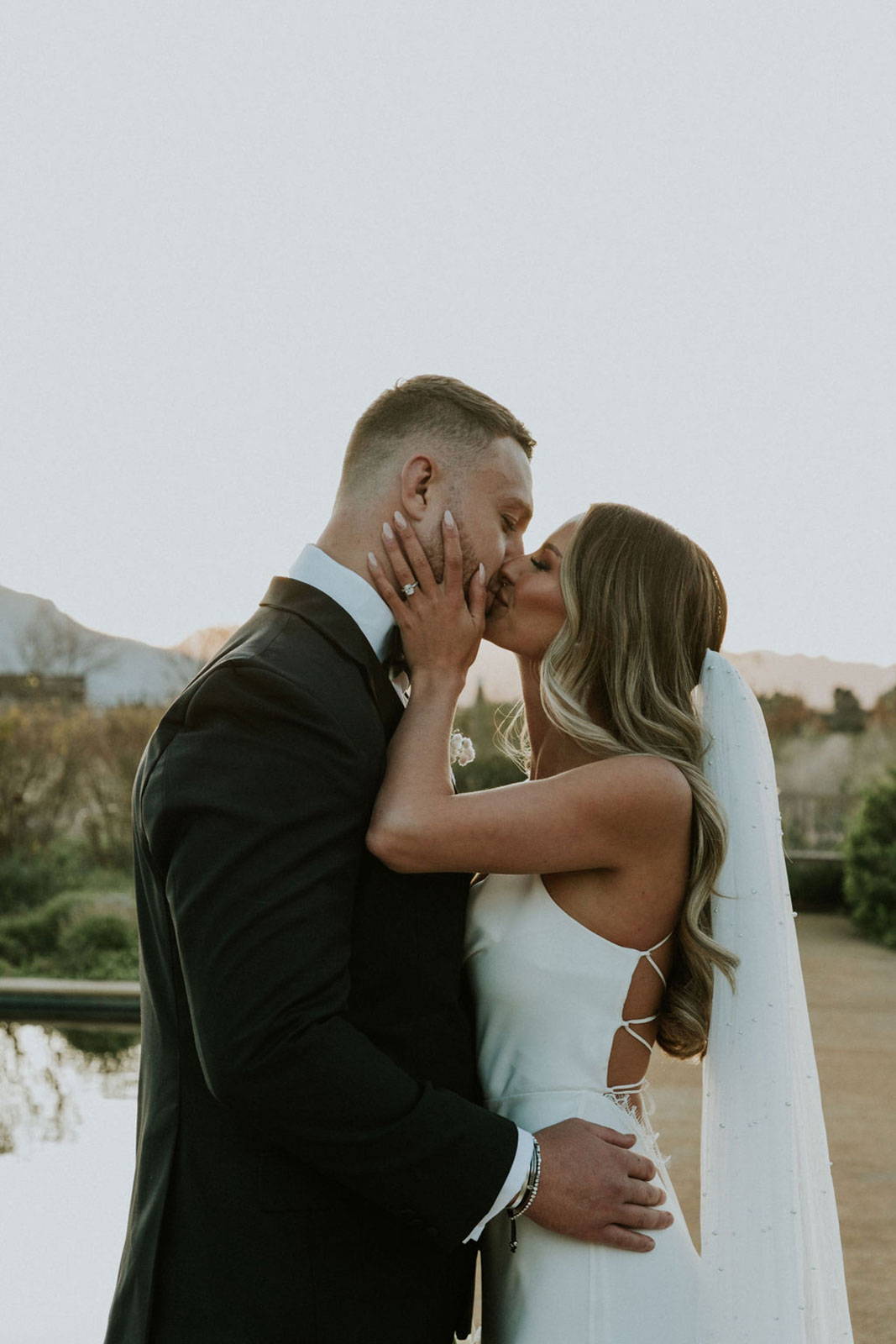 What did you do for your first date?
Our first date was over FaceTime. We met online!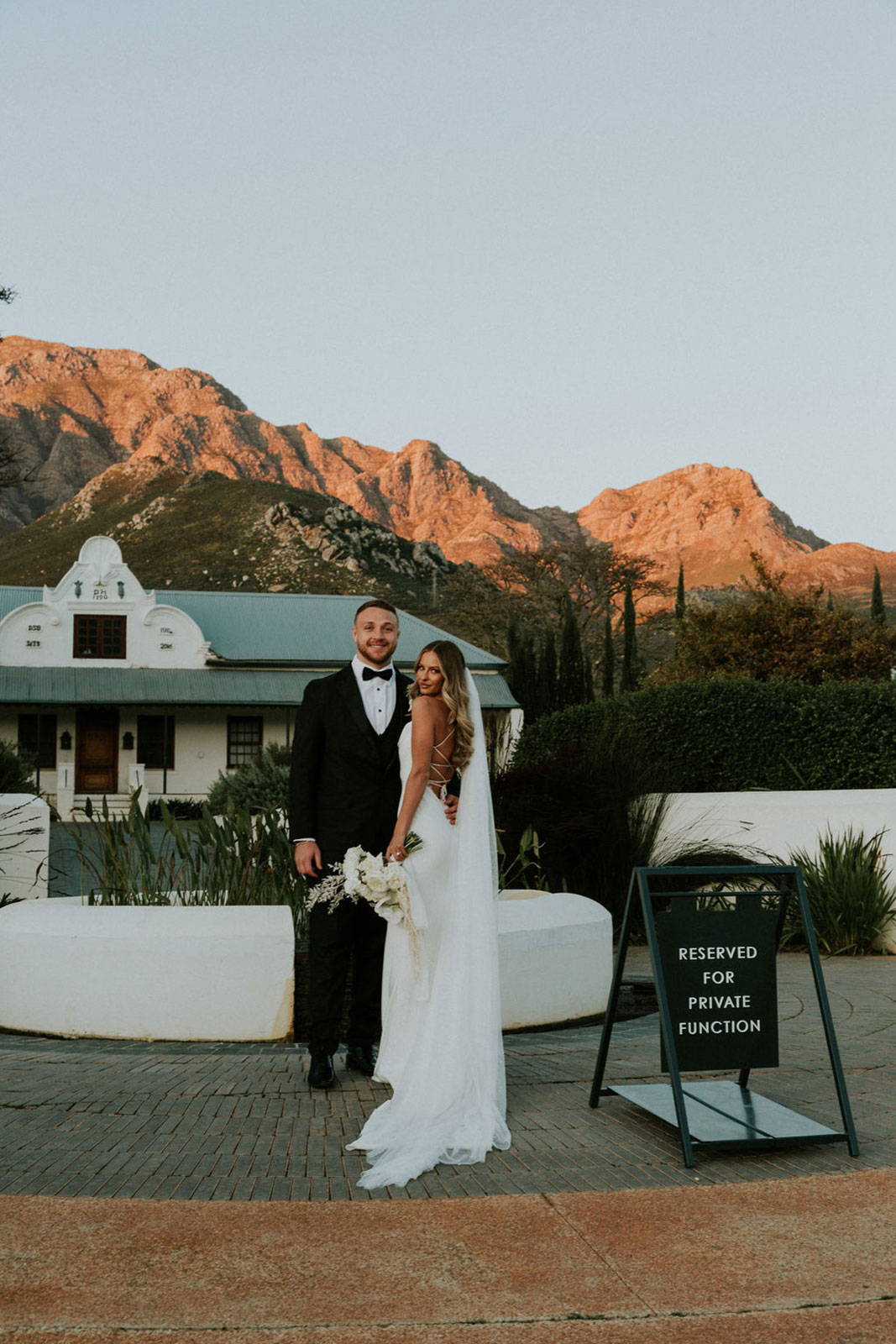 Where did you get married?
Tell us about the location & the style of your wedding.
We got married at BOSJES in Cape Town, South Africa. Our wedding style was modern but romantic, we really wanted our wedding day to be unique and didn't want to stick to trends or traditions. We were so inspired by our venue and used that as inspiration in every aspect of our day.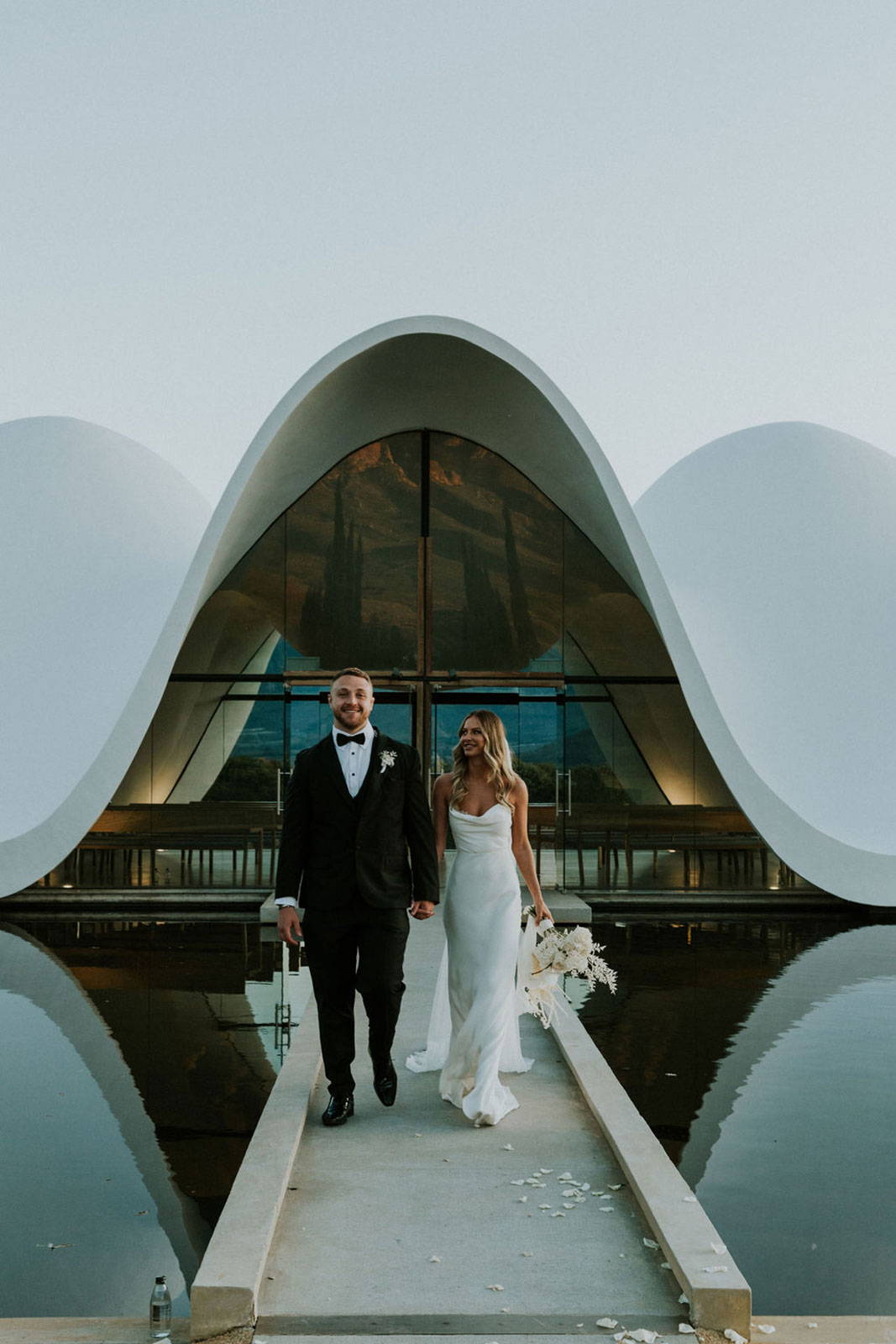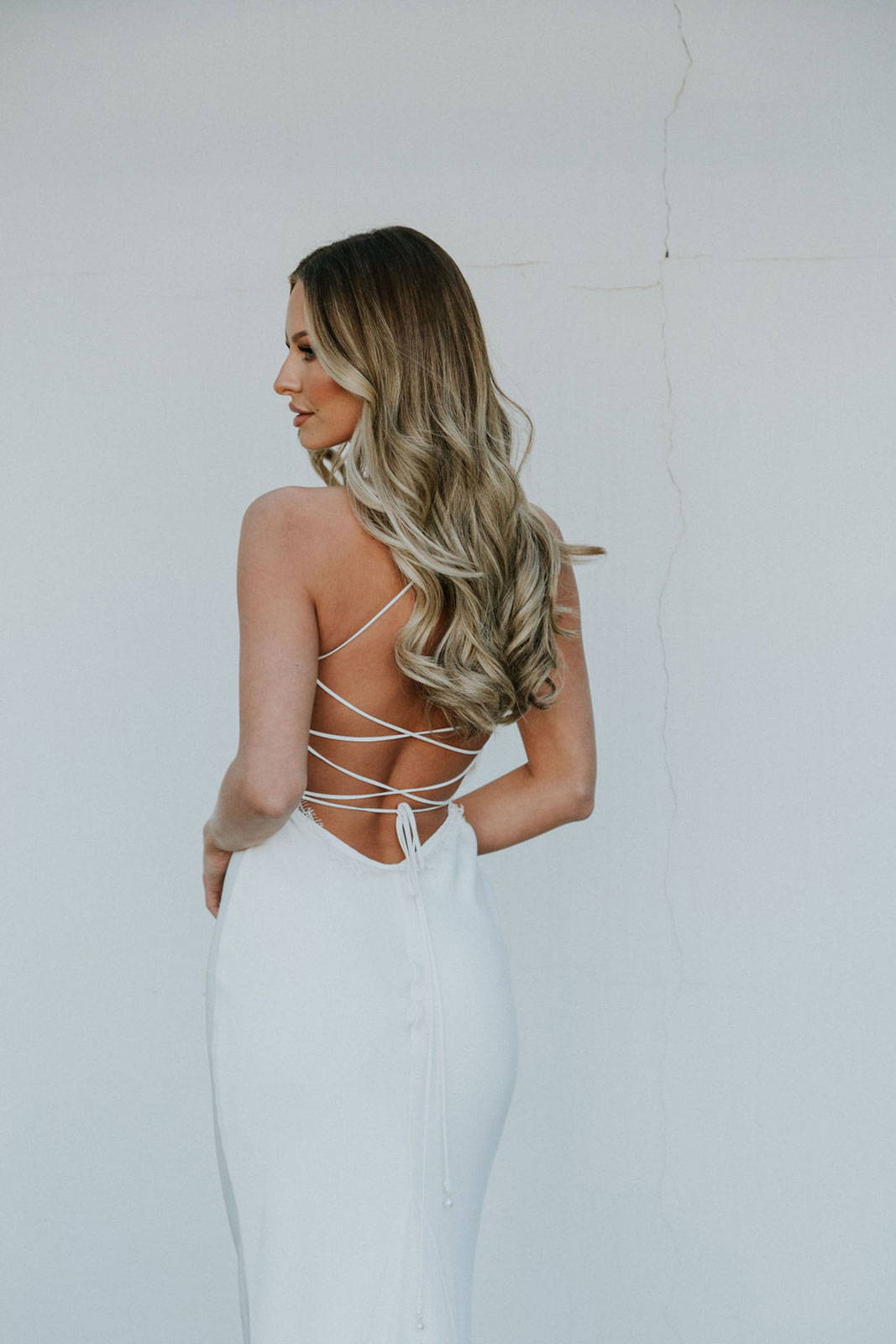 The funniest and most suprising moment on the day...
Funniest moment was definitely a groomsman spinning on his head, our after party was a whole vibe! Most surprising to me was my grooms reaction when I walked down the aisle, I certainly never expected him to cry.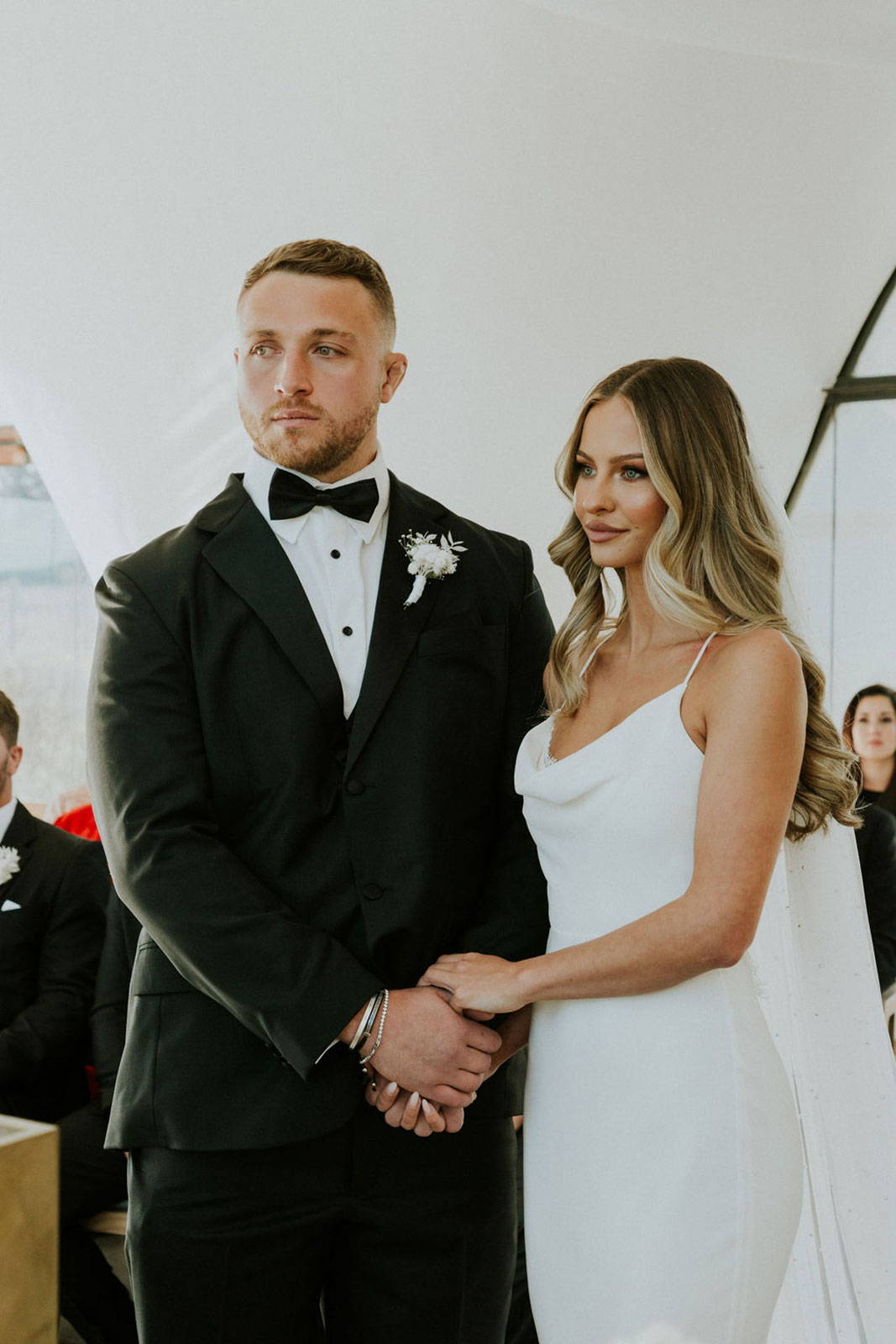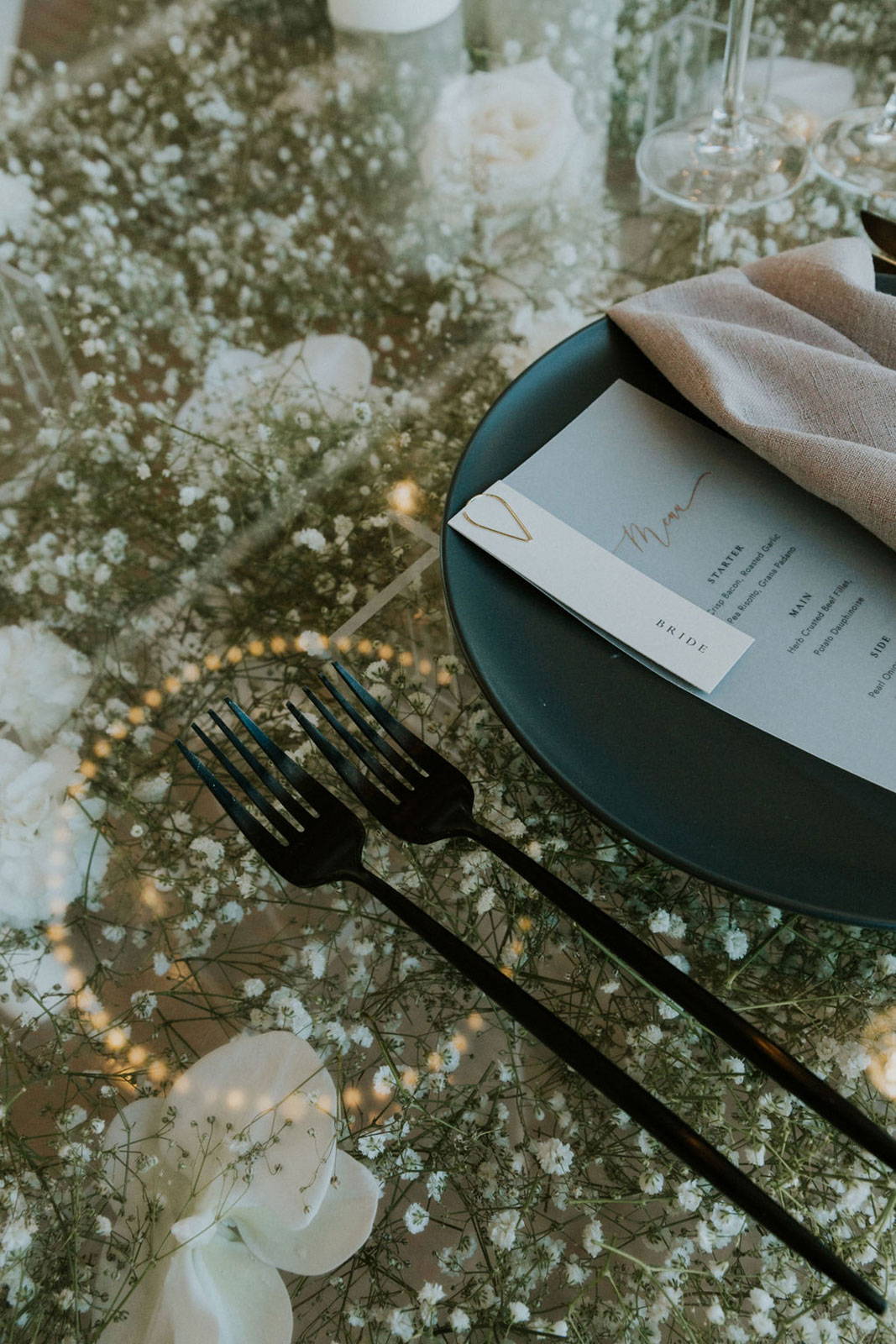 All of our stationery, we had issues with stationery vendors last minute and I ended up having to "make it work".
Any last advice or words of wisdom that you can share?
When choosing a dress, be sure to think of the full picture. Think of your veil, jewellery and even hairstyle, because it can really affect your dress choices. I knew I wanted the Pearly Long Veil, and that made my dress choice much easier because certain pairings are just magic. Certain hairstyles best suit different necklines and the backs of dresses. Just the same way accessories can make or break a normal outfit, the way you style your dress can take your wedding day look to the next level!