Sam & Olivia in the Loyola Gown
City chic for this intimate wedding where they married in one of London's elegant registry offices. #GRACEbride Olivia wears our Loyola Gown & Gabriella Veil and we just can't get enough. ​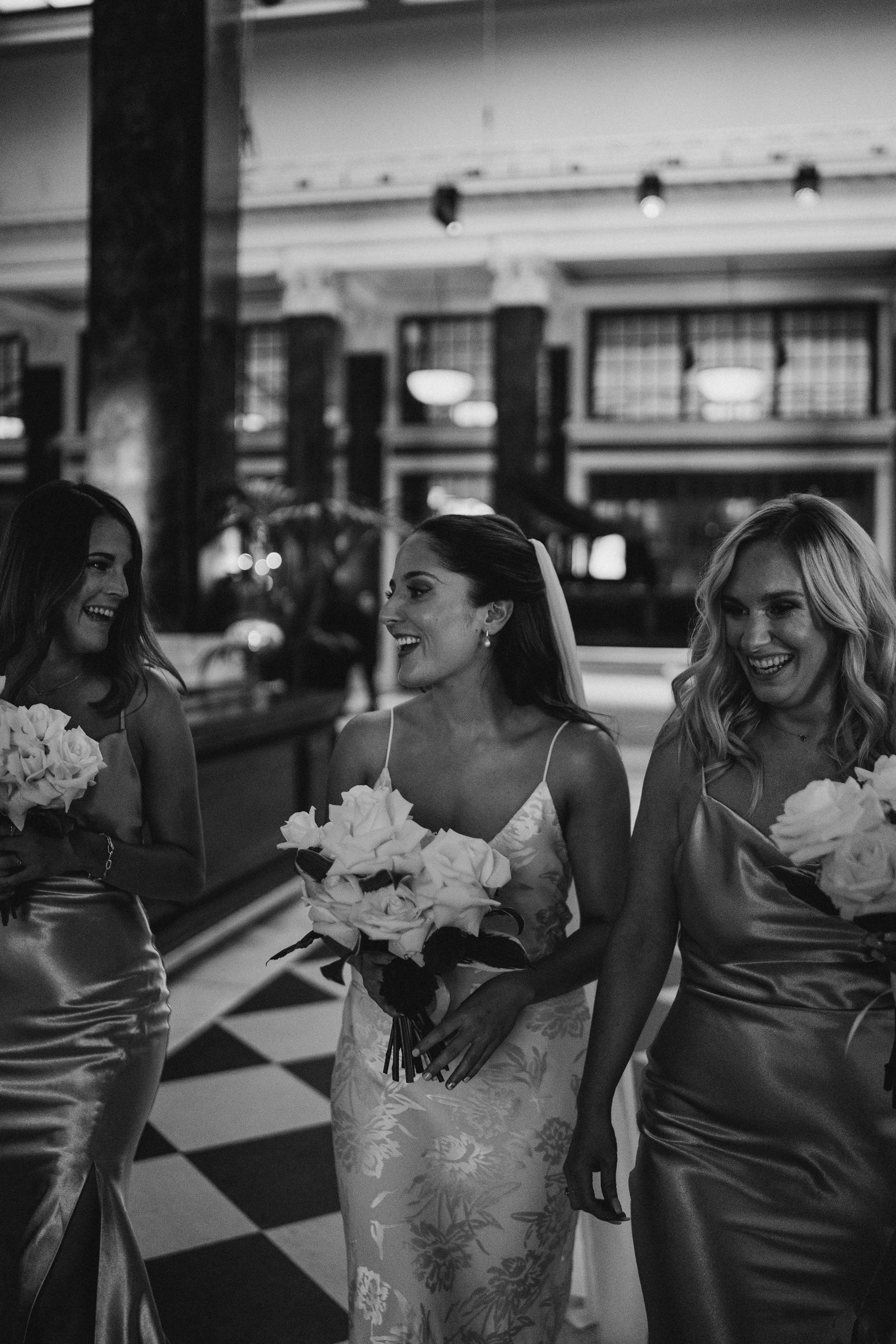 What is a Grace Woman to you?
Assertive, strong and beautiful.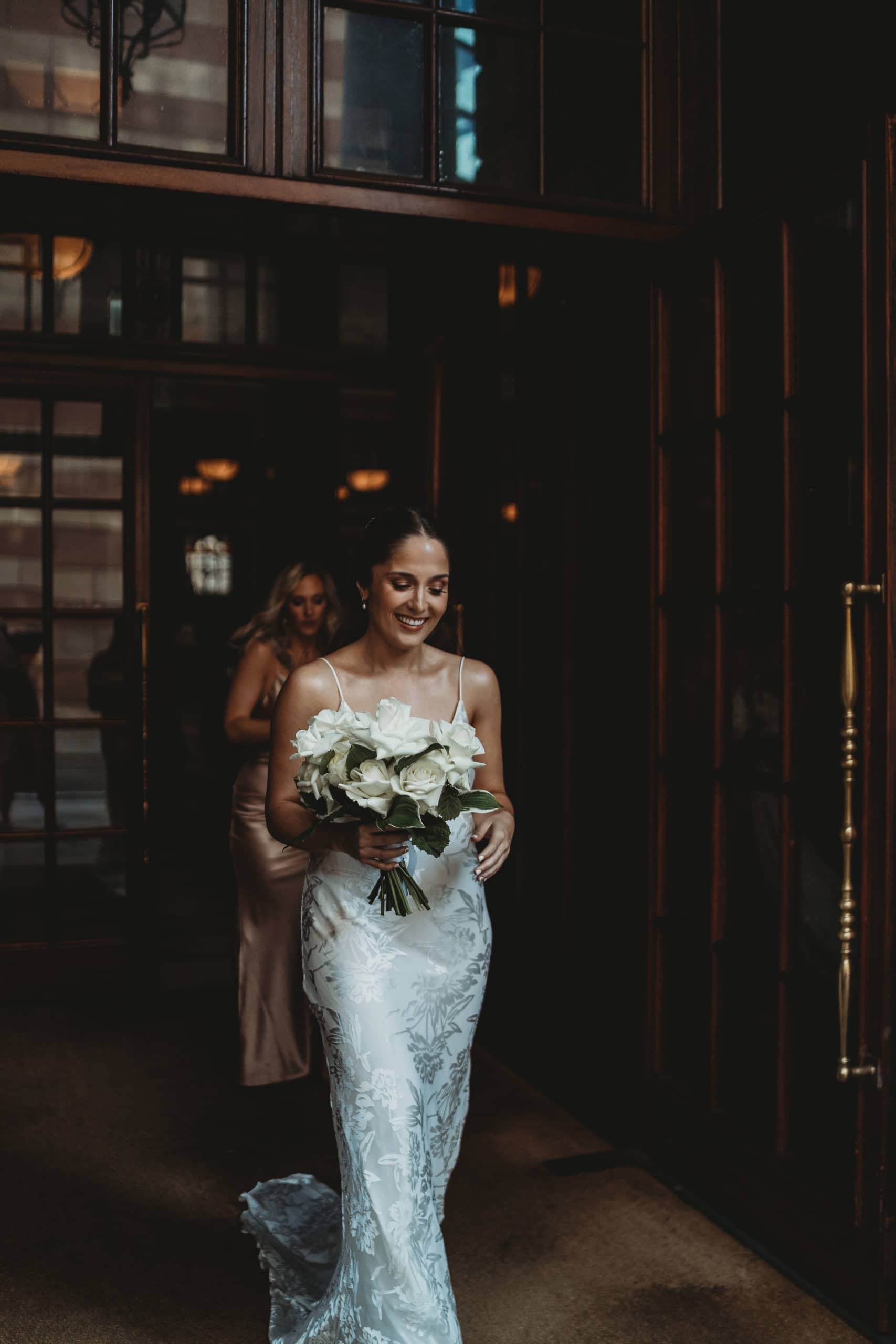 Which Grace dress did you choose and how did you know it was 'The One'?
I loved the way the Loyola dress was subtly stunning. The burn-out effect on the dress was different from anything I'd seen on a wedding dress before and I loved that. I chose the Gabriela veil because it was more classically beautiful but somehow it worked so well with the Loyola dress. 
---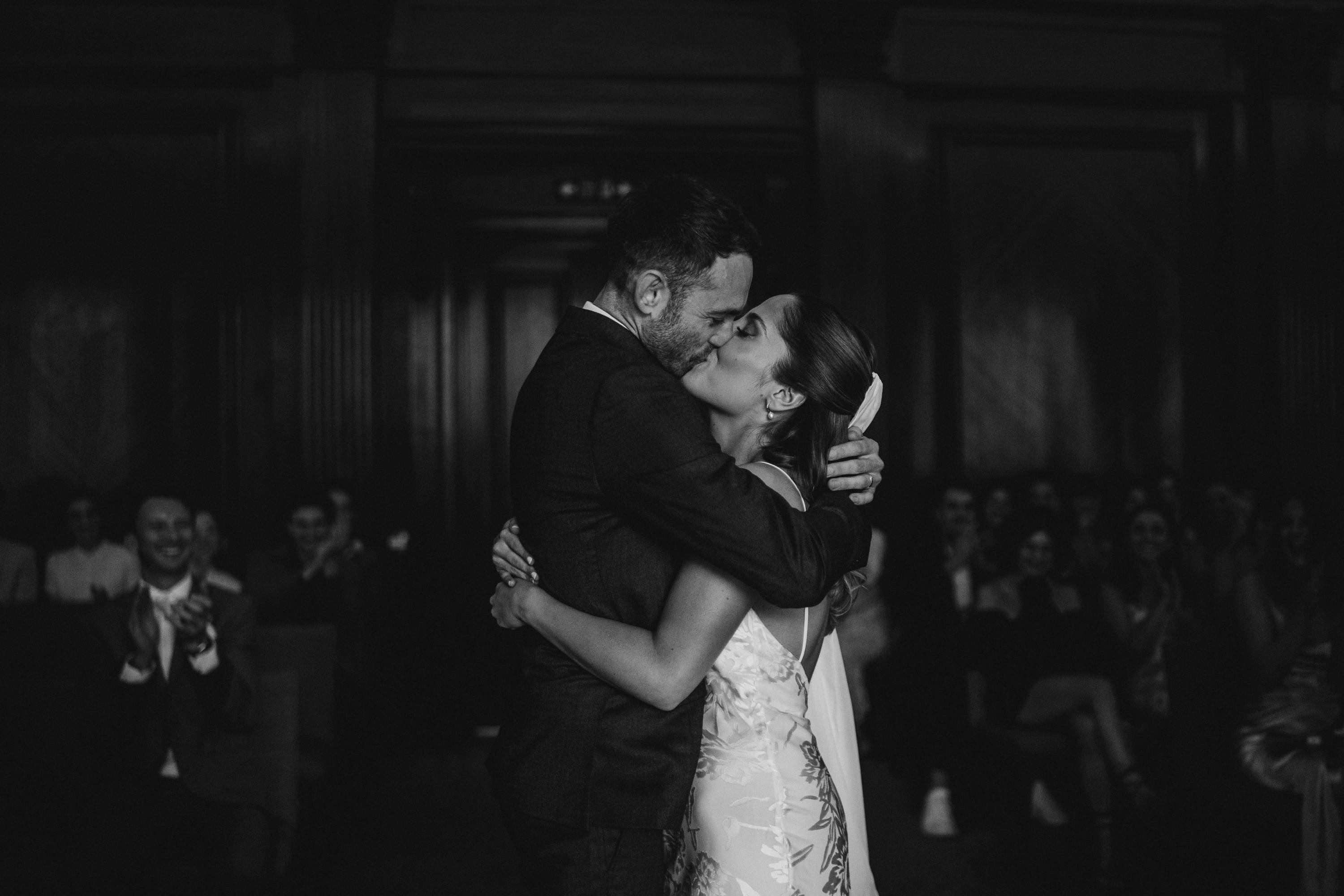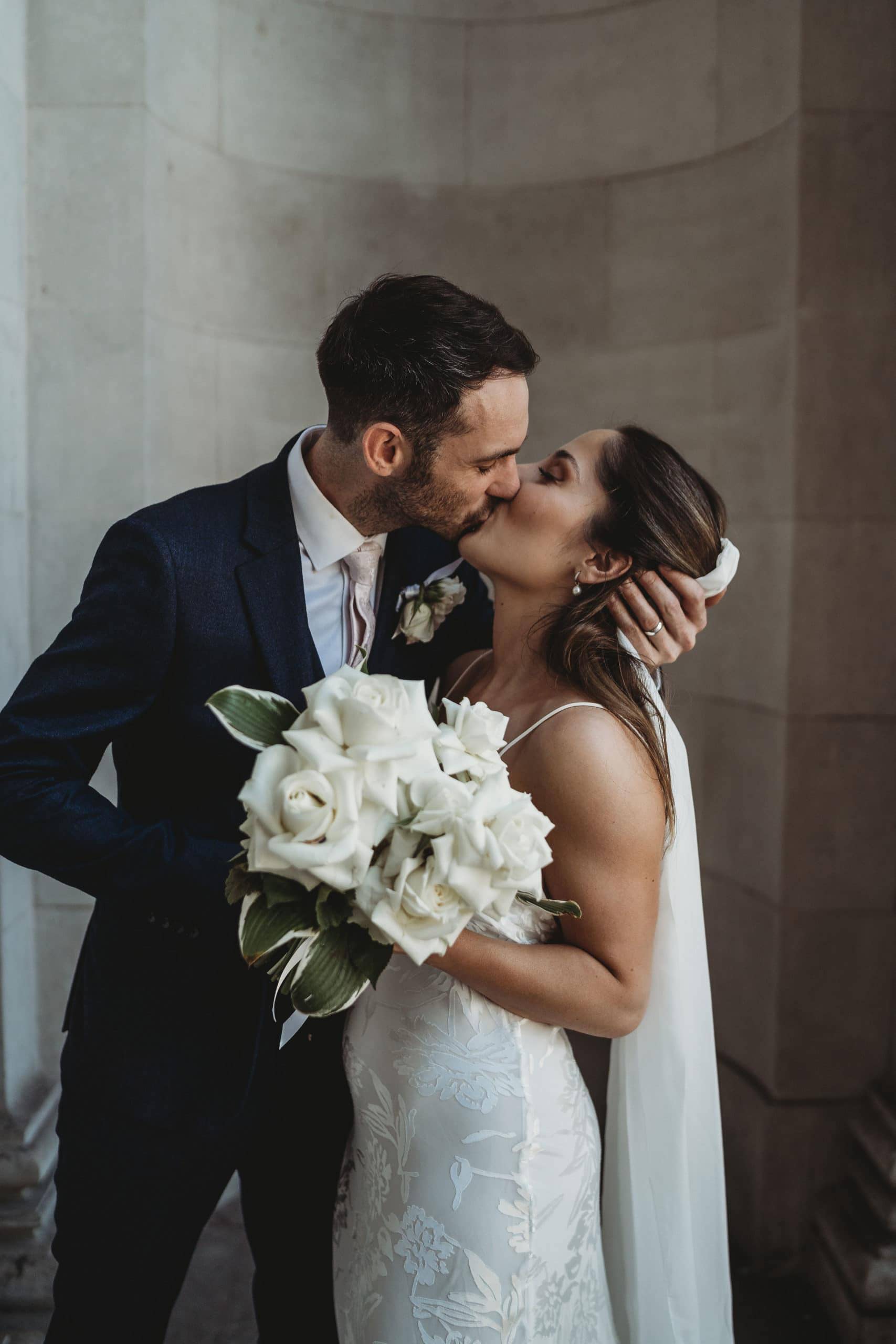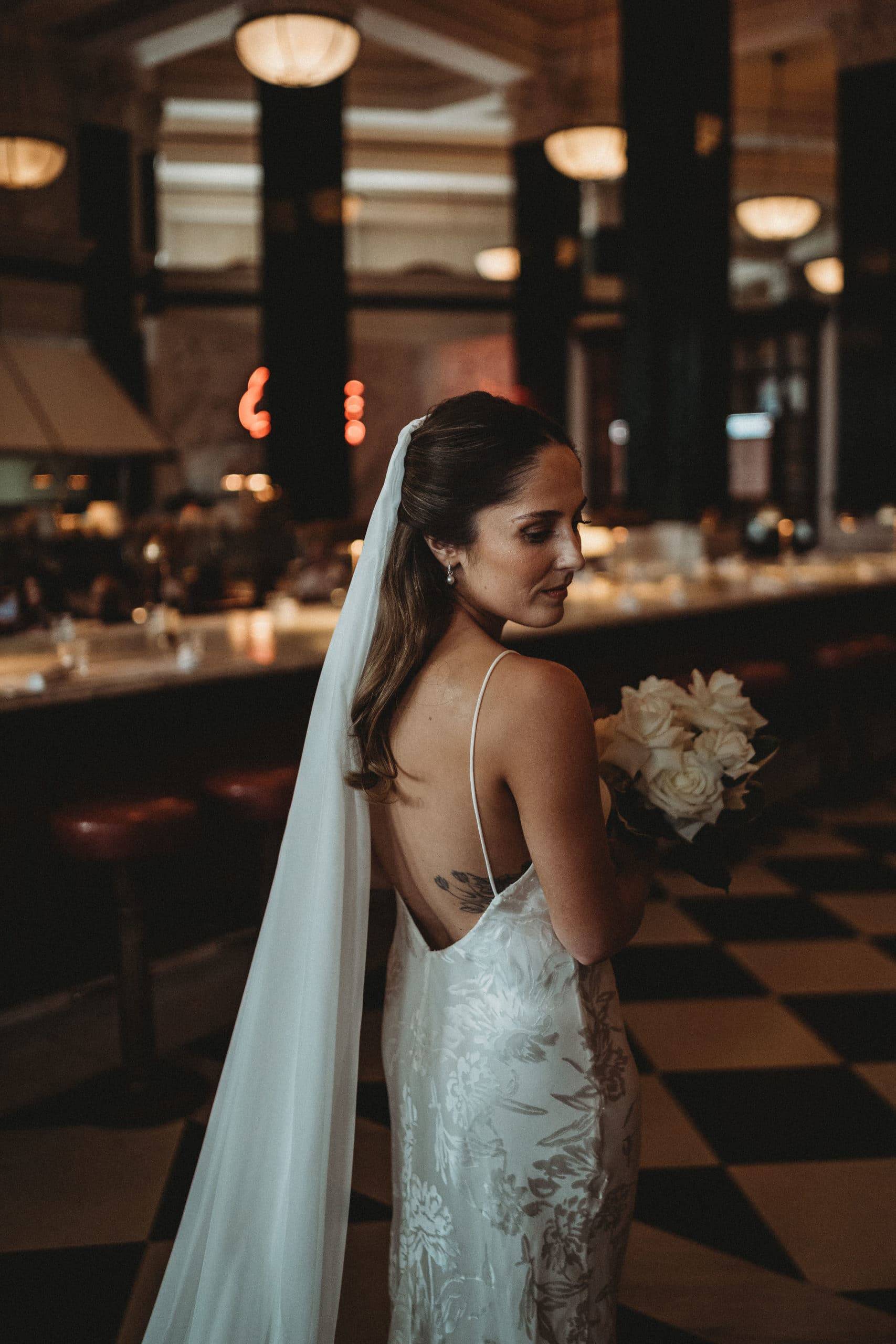 Did you go to a GRACE showroom or purchase your gown online? Tell us about this experience.
I bought my dress and veil from the London showroom, which is absolutely beautiful. I only had five months to plan our wedding so the team were amazing at helping me choose the right dress and accessories. The Loyola was the second dress I tried on (after the Dove dress) and I pretty much knew it was the one. After going to a couple other bridal stores, I went back the same day to order it.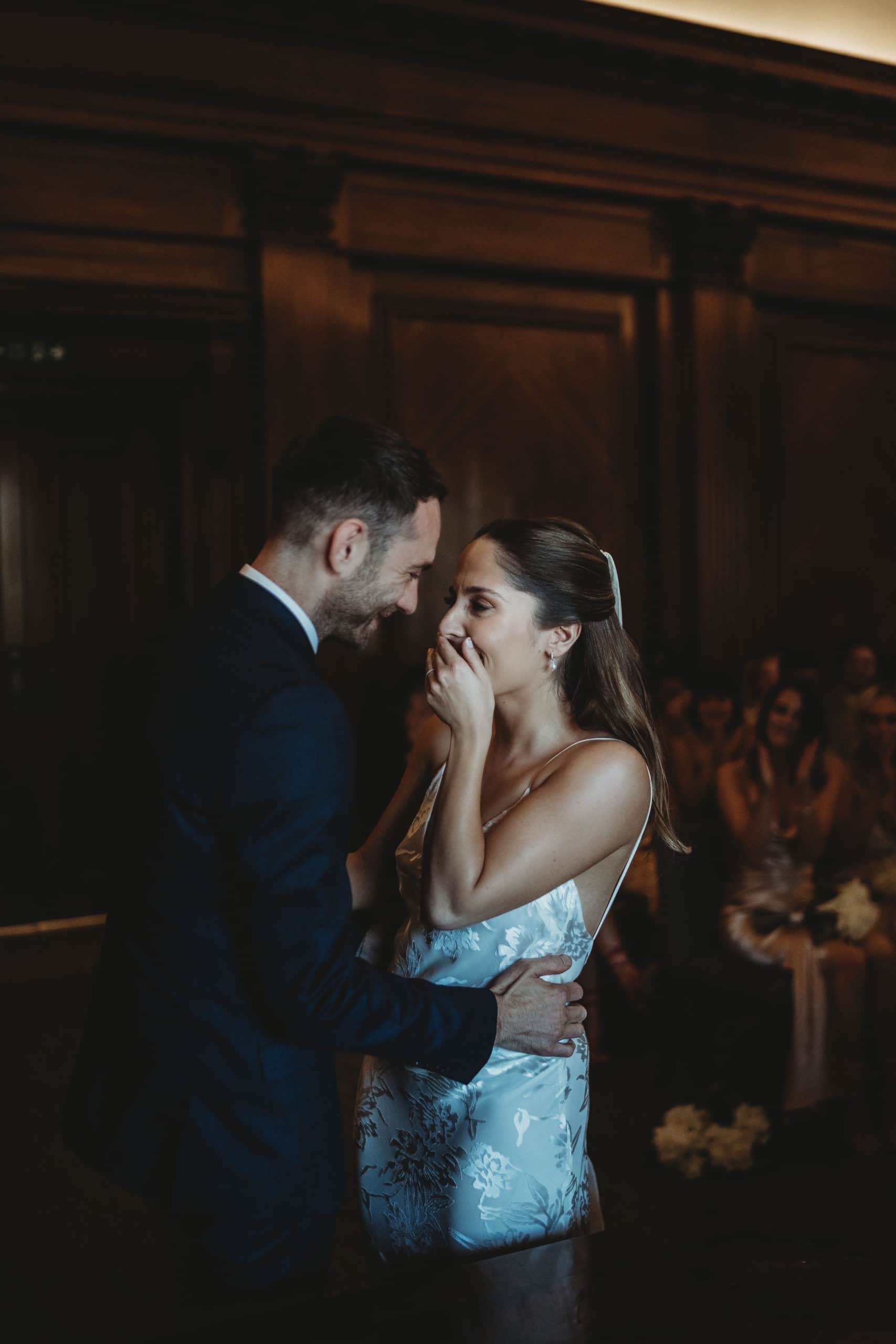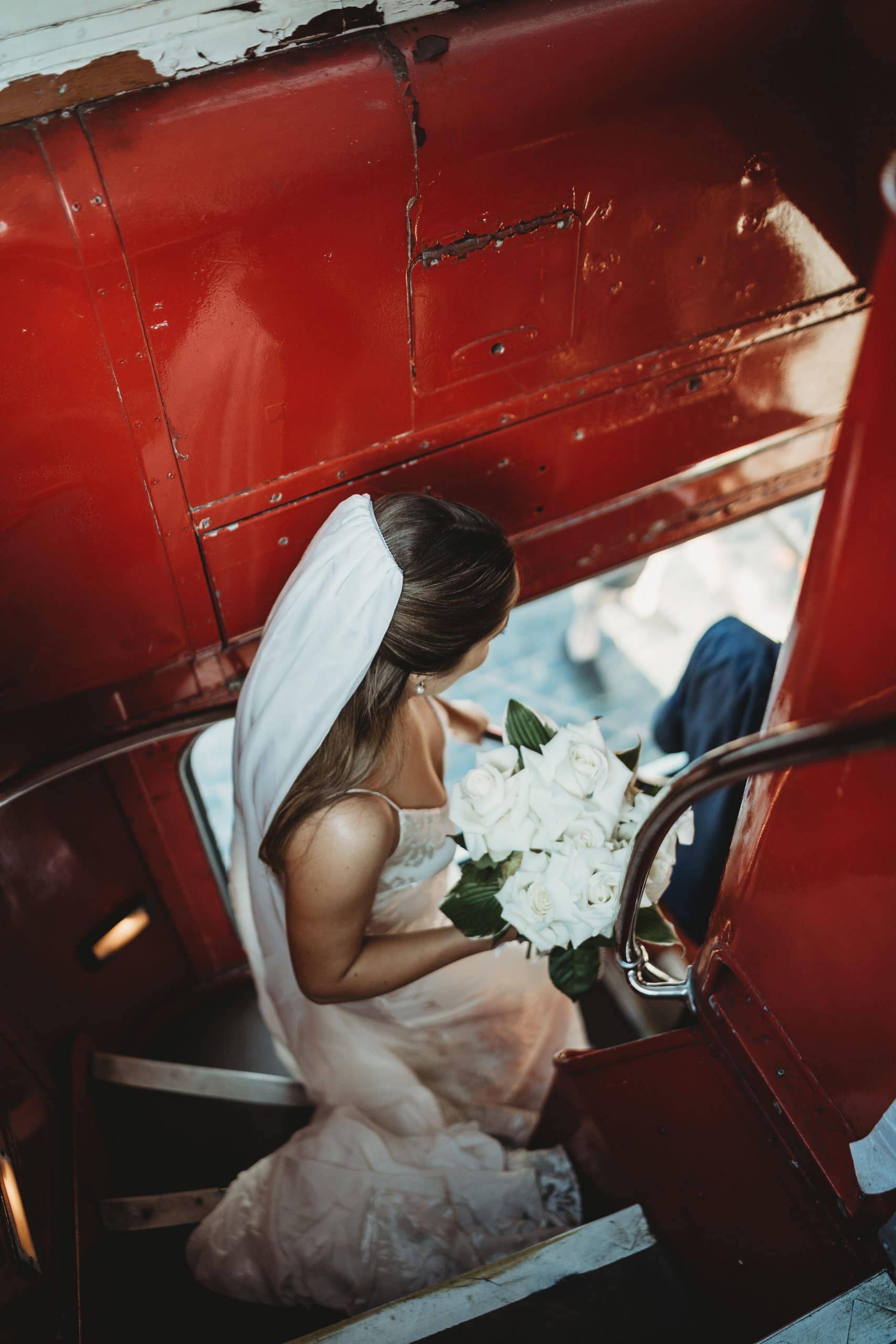 Describe your wedding day look…
I'd say very much like the theme of the wedding! Understated, London-chic but elegant and beautiful.
---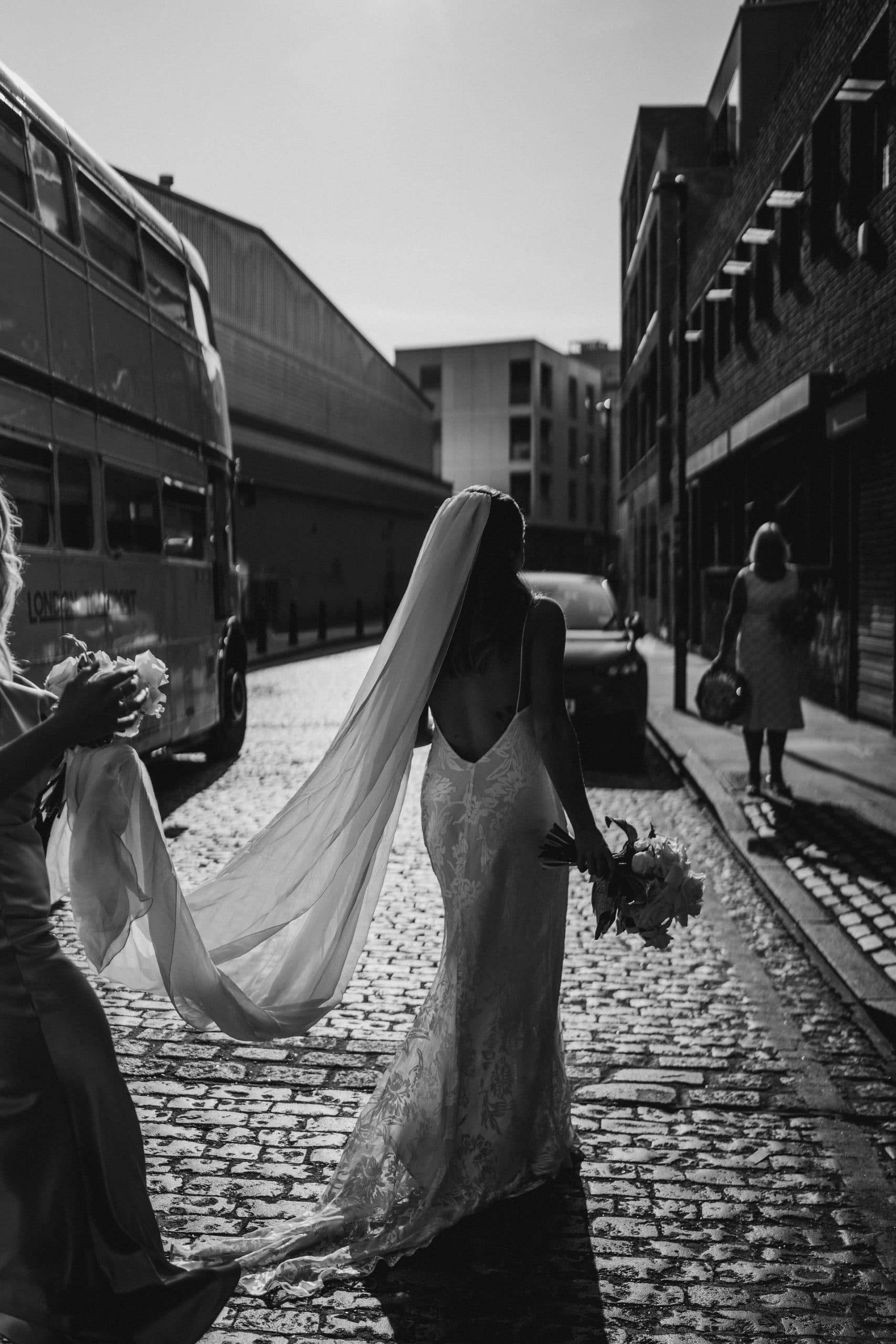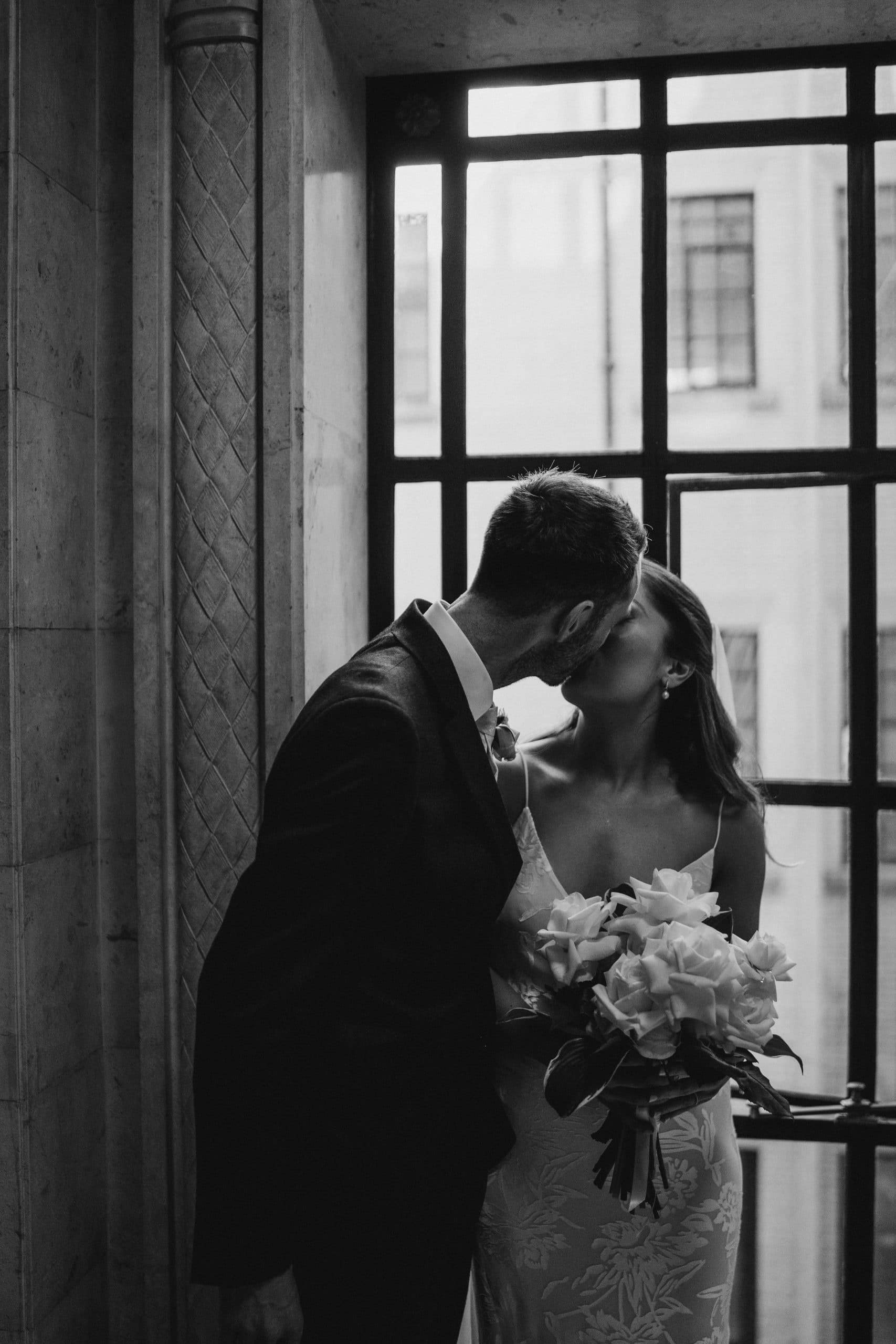 Sam proposed in Goa, India. I had just been out there for almost three months training and teaching Yoga and he flew out to spend the last two weeks with me. He proposed on Christmas Eve!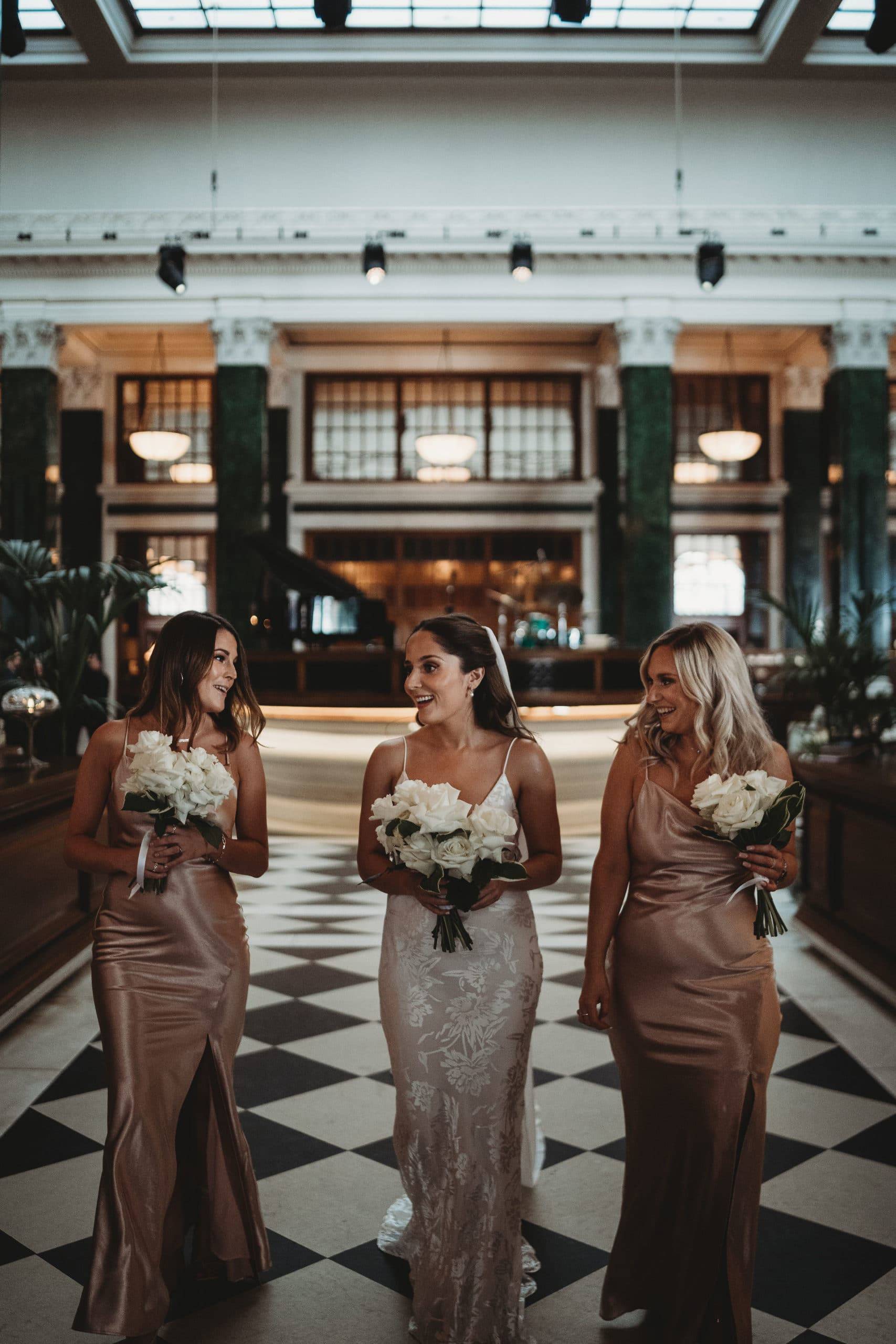 ---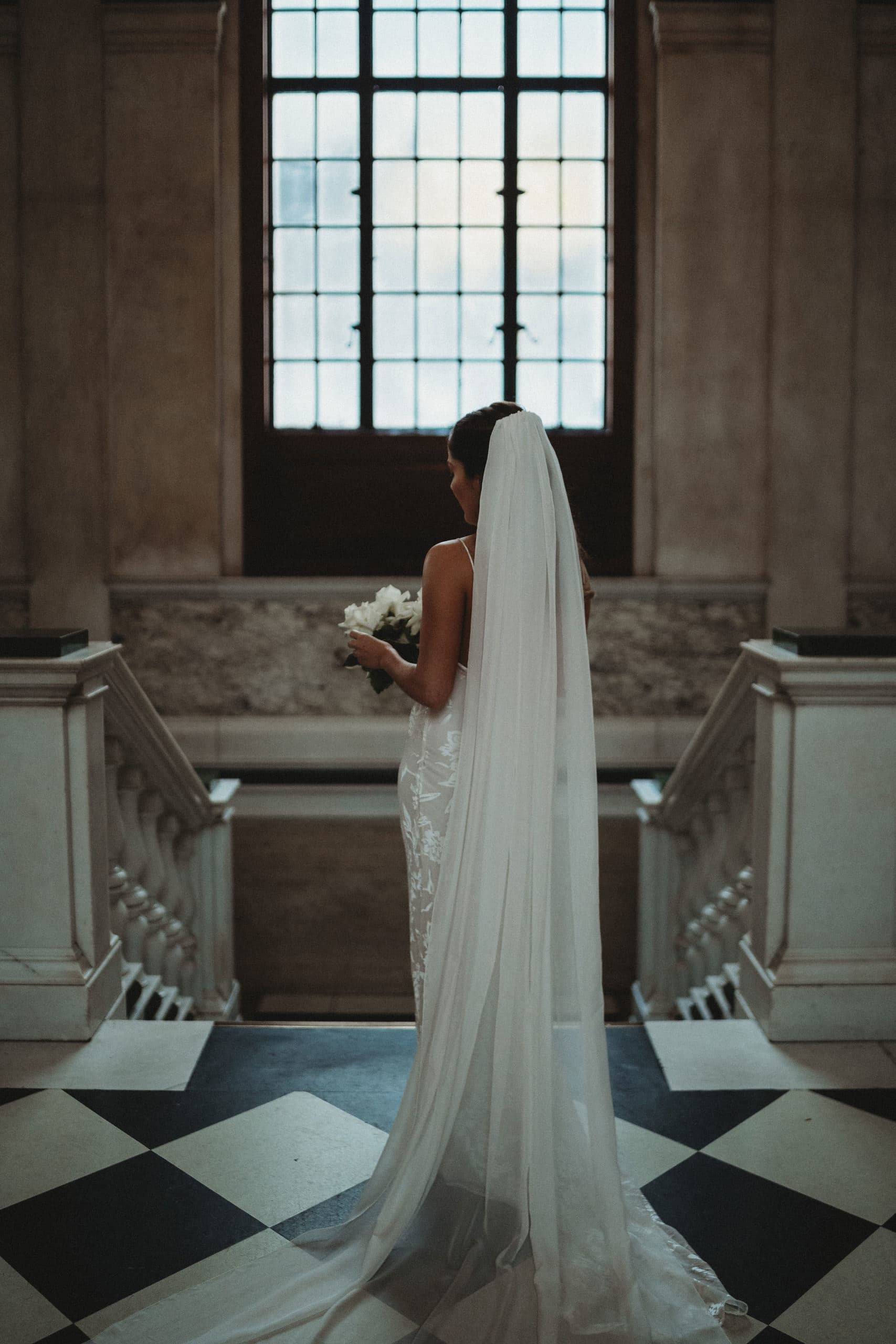 What was your goal for your wedding / what was the most important aspect to you?
I think the main goal for both of us was to have the people around us who we loved and who loved us. When I look back at the wedding, one of the best parts was the vibe and atmosphere of the whole day and I believe that's totally down to who we had around us – it was magical.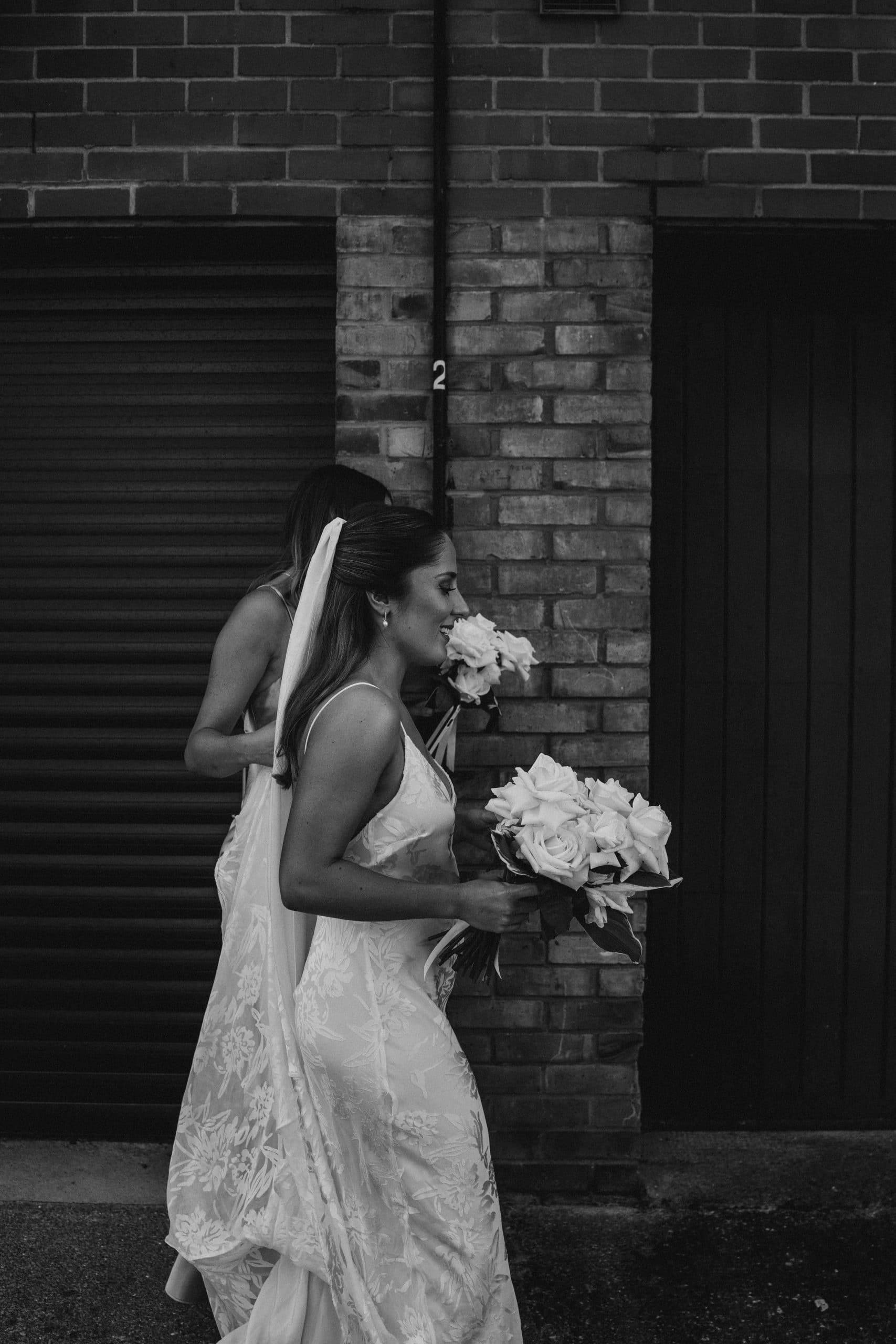 The funniest moments on the day were…
One of the greatest moments was Sam's best man having to do his speech over Zoom. He tested positive for Covid the week of the wedding so couldn't make it. We were both devastated for him (and for us!) but he did such an incredible job and I think everyone was rooting for him just that much more – it was actually a lovely and hilarious moment!
I also think one of the best and funniest parts of the day was getting ready with my two best friends and my gorgeous hair stylist and make-up artist. We got ready together at The Ned hotel and it was such a vibe! A lot of people warned me I'd feel overwhelmed but I was so excited for the day and to be married to Sam, I was having the best time!
What was the most stressful part to planning?
I think a lot of people around you have expectations of what the wedding should be like, and it's hard to try and meet those as well as your own. I planned the wedding entirely by myself so I felt a lot of pressure leading up to the day.
---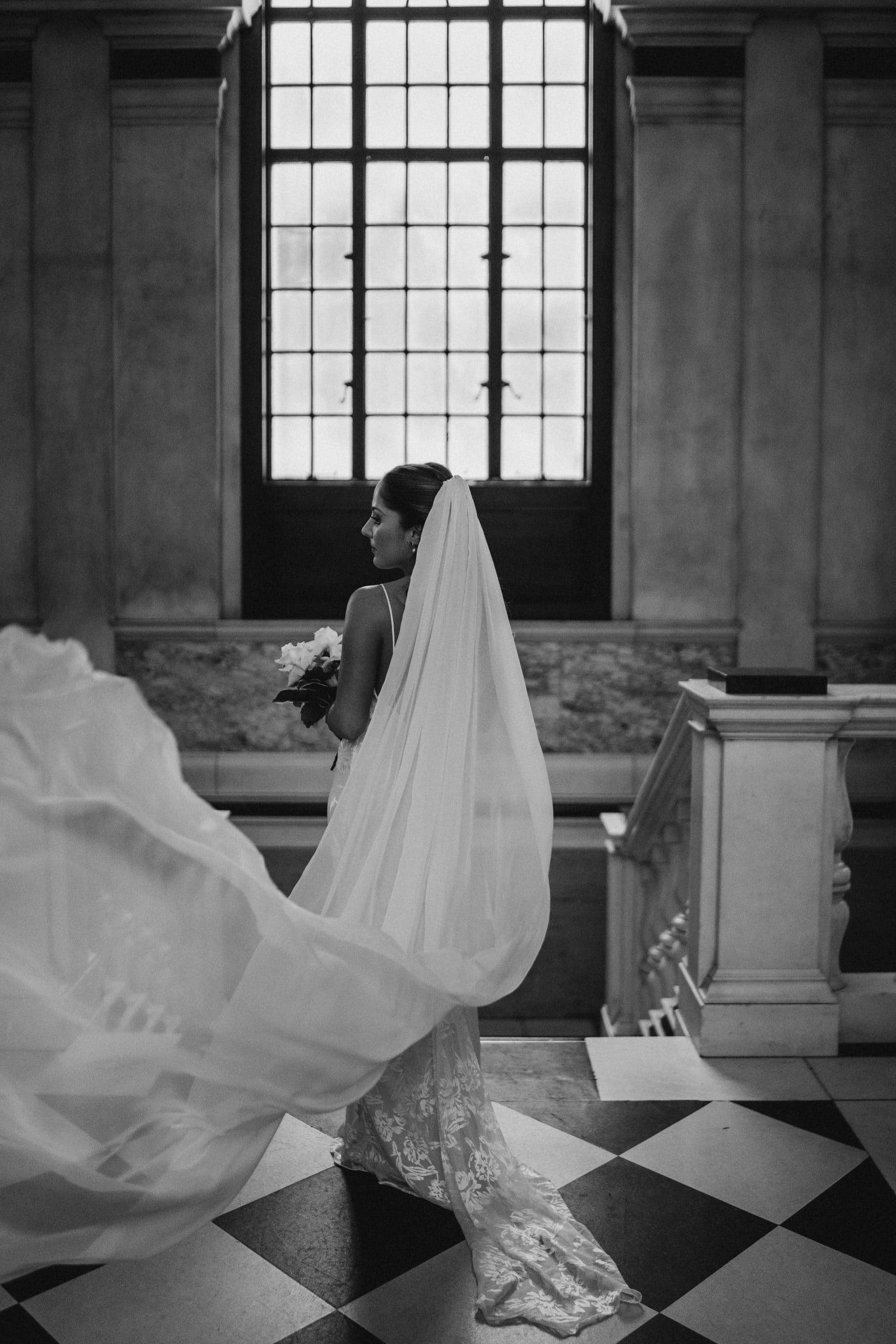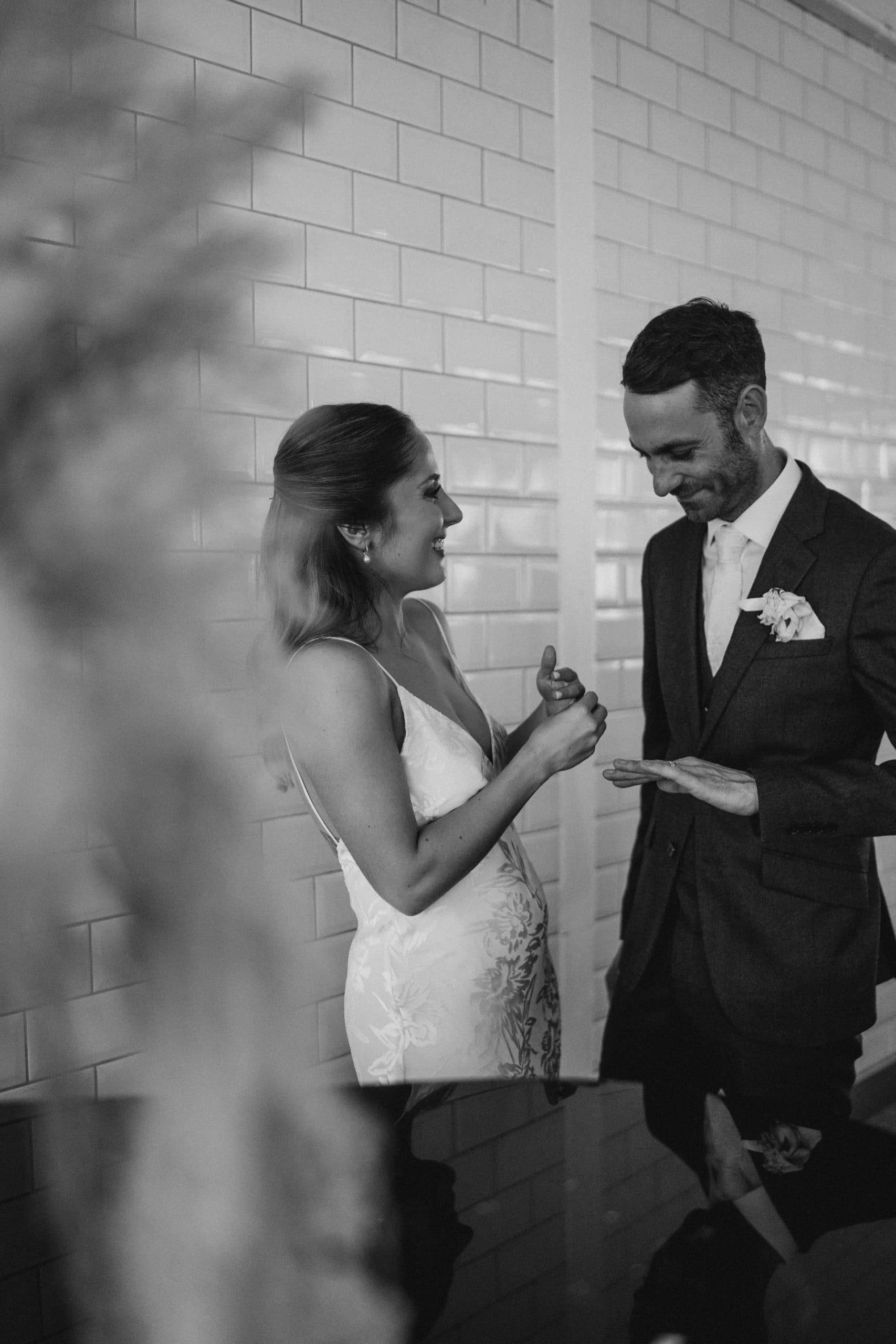 Any top beauty/health/fitness or wedding preparation advice that you can share…
If you're planning to book any beauty appointments for your wedding, that you don't normally do whether that's a spray tan, having your legs waxed, eyebrows threaded etc – make sure you do a few trial runs in the months leading up.
Any last advice or words of wisdom that you can share…
For planning (if you're planning yourself) – be assertive and don't second guess your decisions. The more you over complicate it the more stressful it will be. And more stress for you on the day! A lot of the detail you spend most of the time stressing about before the wedding aren't the things you even think about on the day, so try not to put too much pressure on yourself! And if you're based in the UK – don't even think about looking at the weather until two days before - you will drive yourself insane. We had rain forecasted up until two days before but had sunshine all day for the wedding!
For the wedding – every bride will say this but enjoy yourself as much as you can! Make sure you and your husband or wife immerse yourself in absolutely everything and everyone!



THE GROOM WORE: MOSS BROS
VENUE: OLD MARYLEBONE TOWN HALL (CEREMONY)
BISTROTHEQUE (RECEPTION) THE NED (HOTEL)
MAKEUP: IZABELA PAGANO
CATERING: BISTROTHEQUE