Stephanie & Danny in Inca​
#GRACEBride Steph and hubby Danny's rustic yet boho styled wedding in Pomona Distilling Co, Noosa!​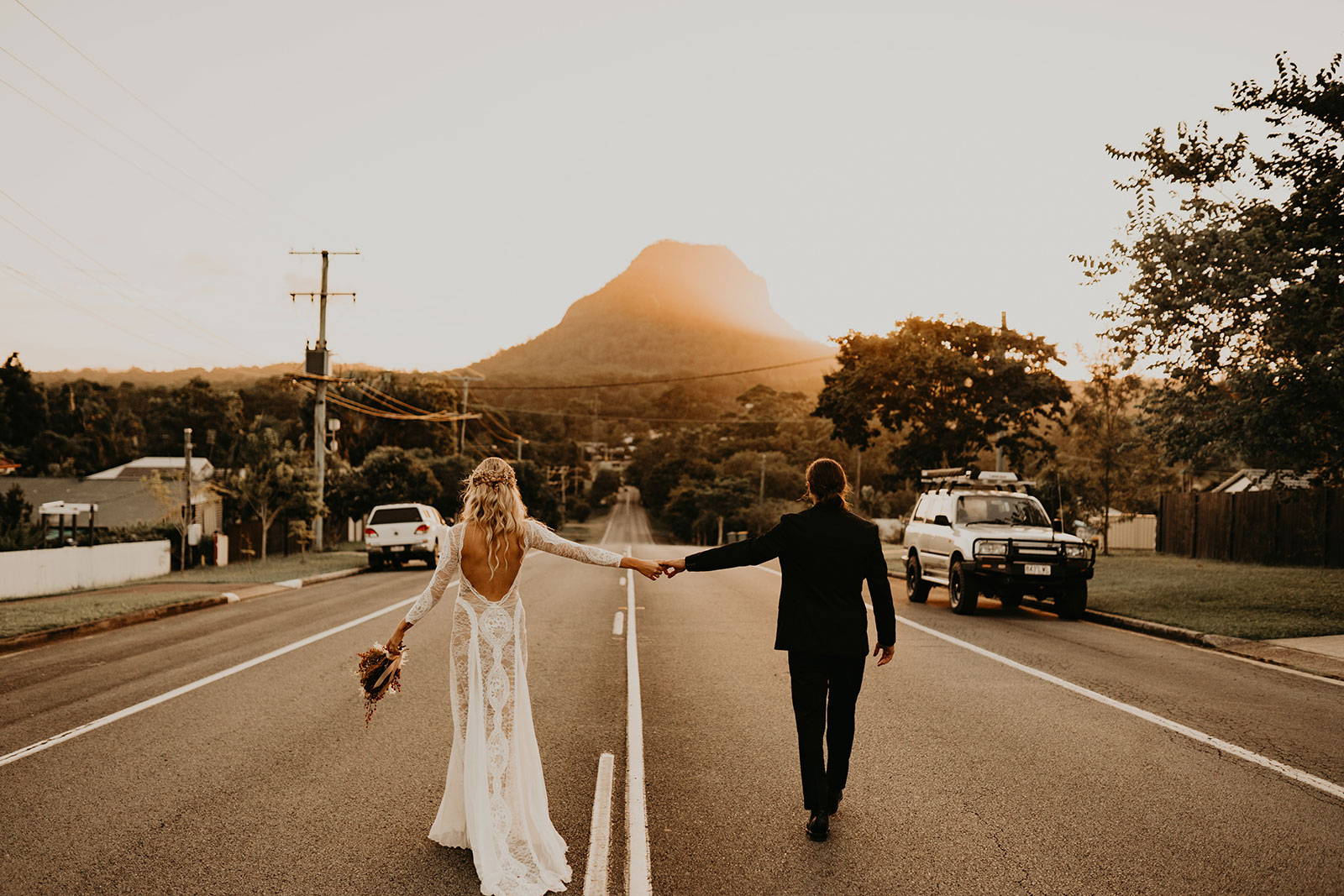 What is a GRACE woman to you?
Natural, timeless and strong.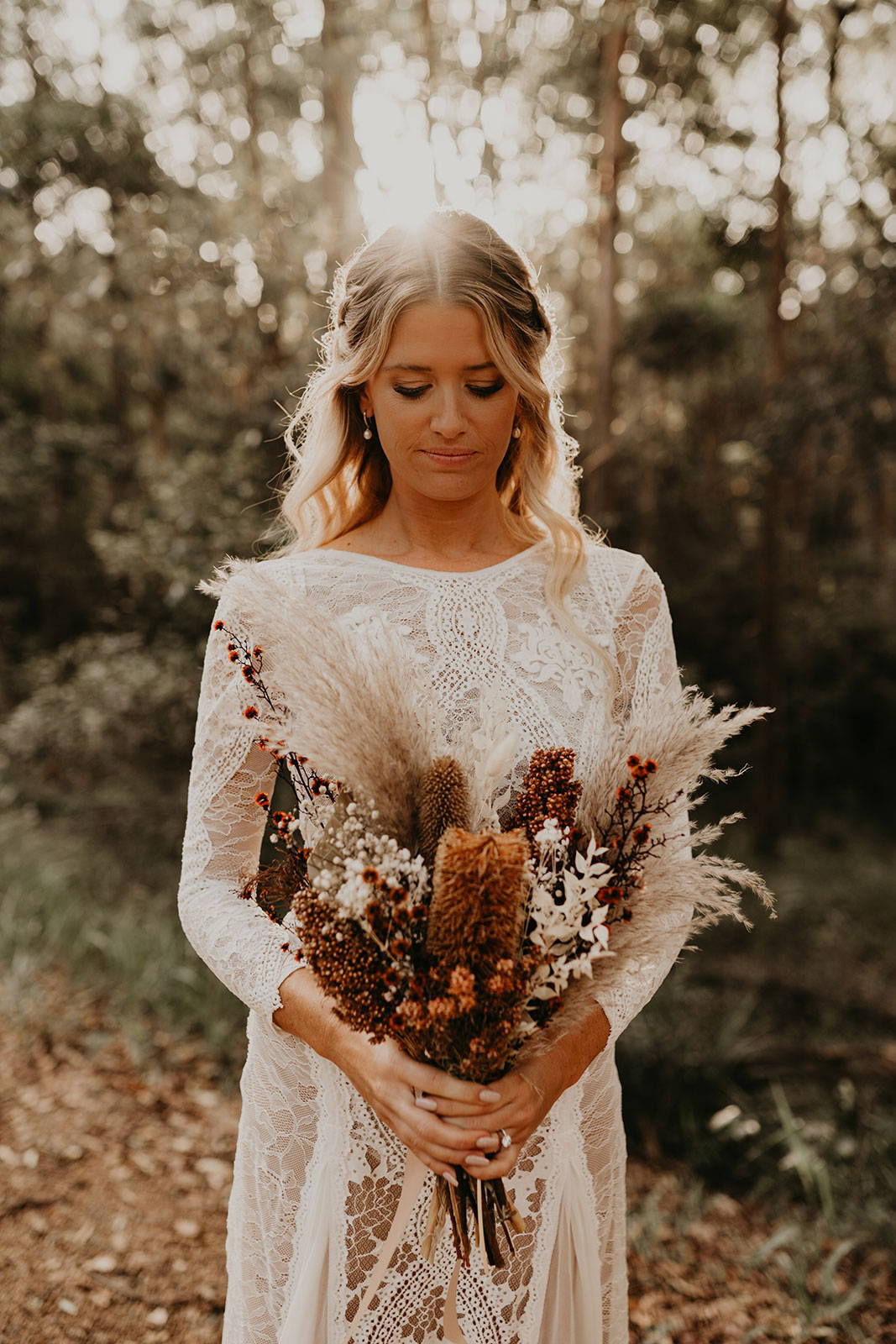 Which dress did you wear and how did you know it was 'The One'?
I love the classic and timeless look of the Inca dress, it is modest but I also love how is hugs the body and makes you feel that bit more beautiful.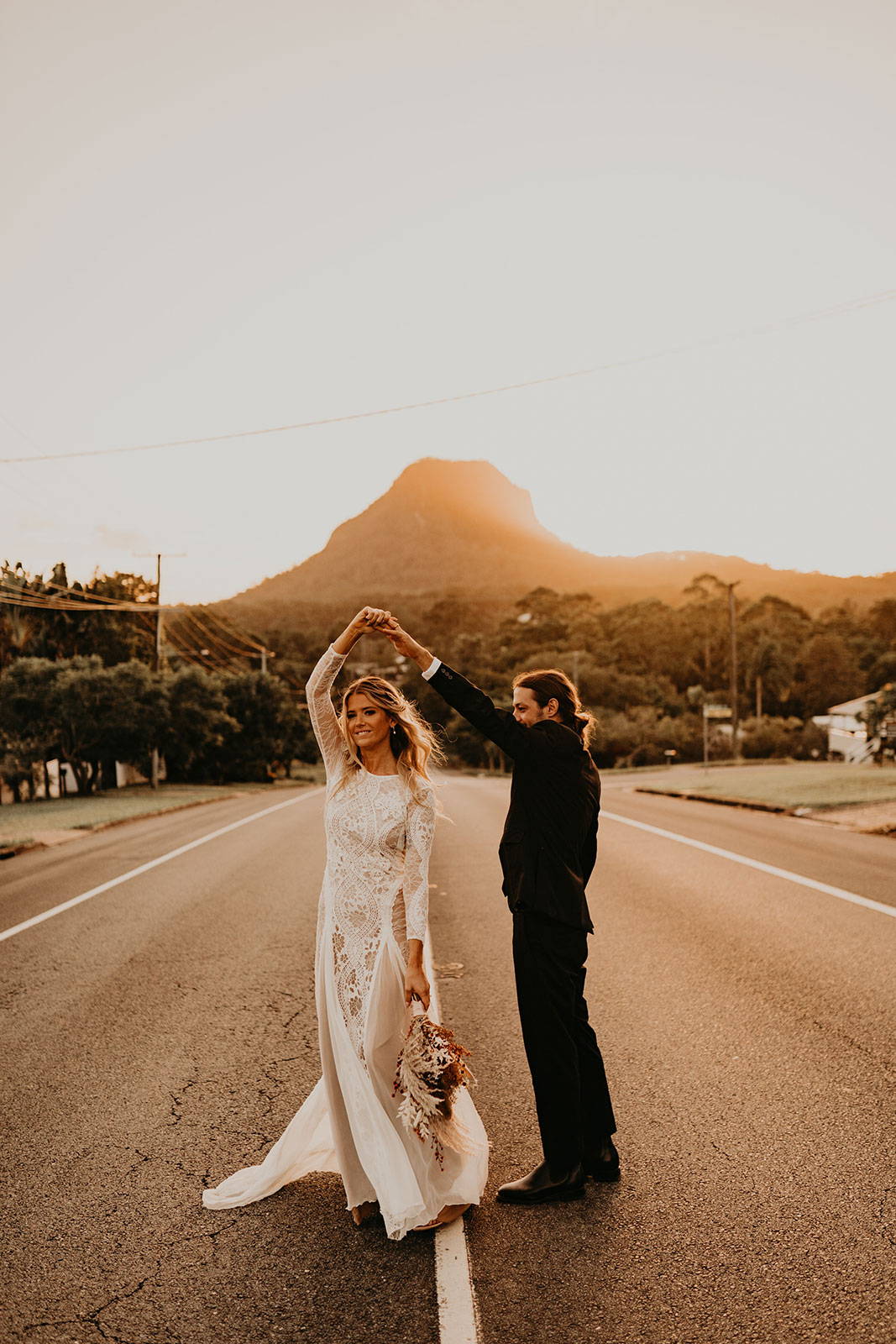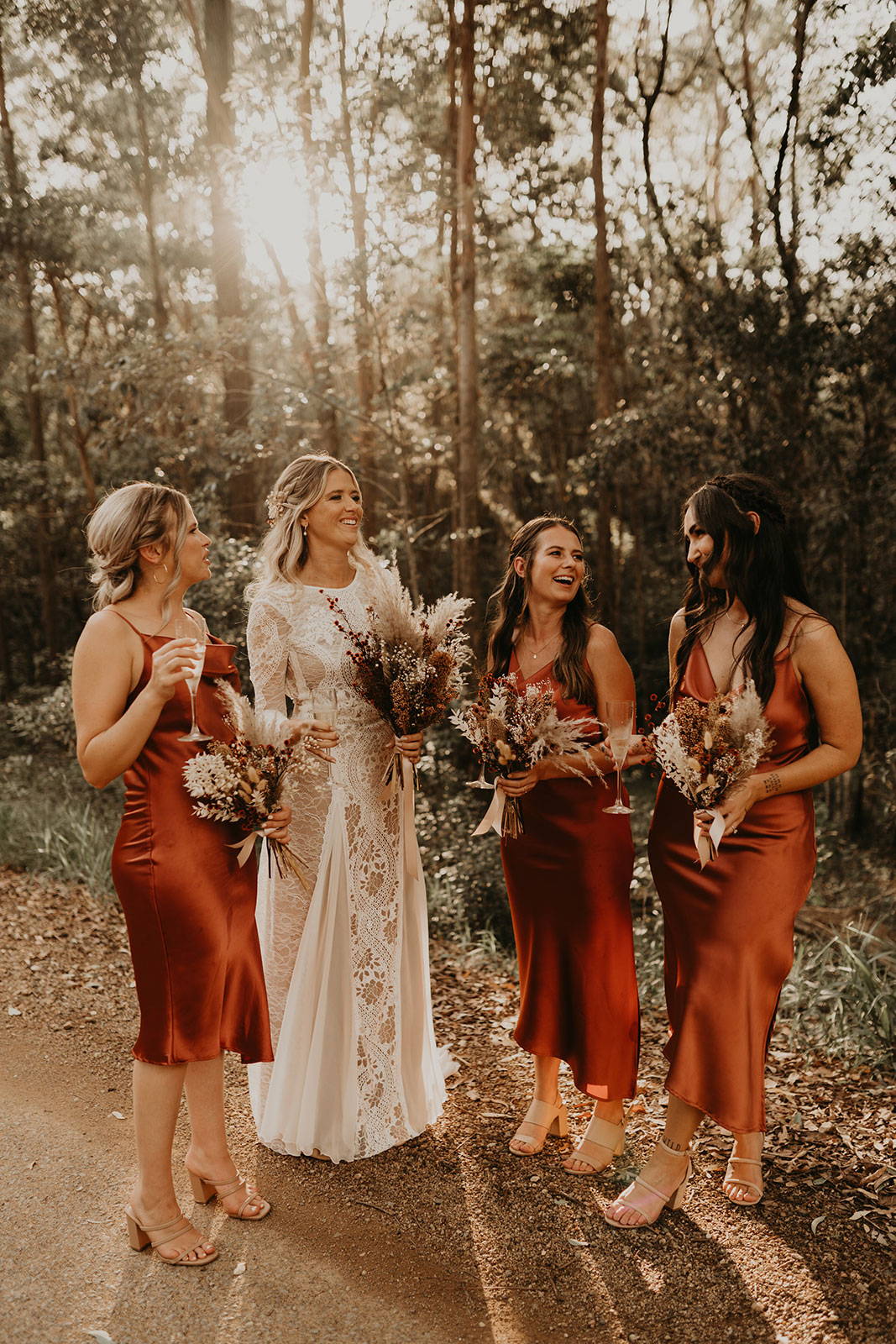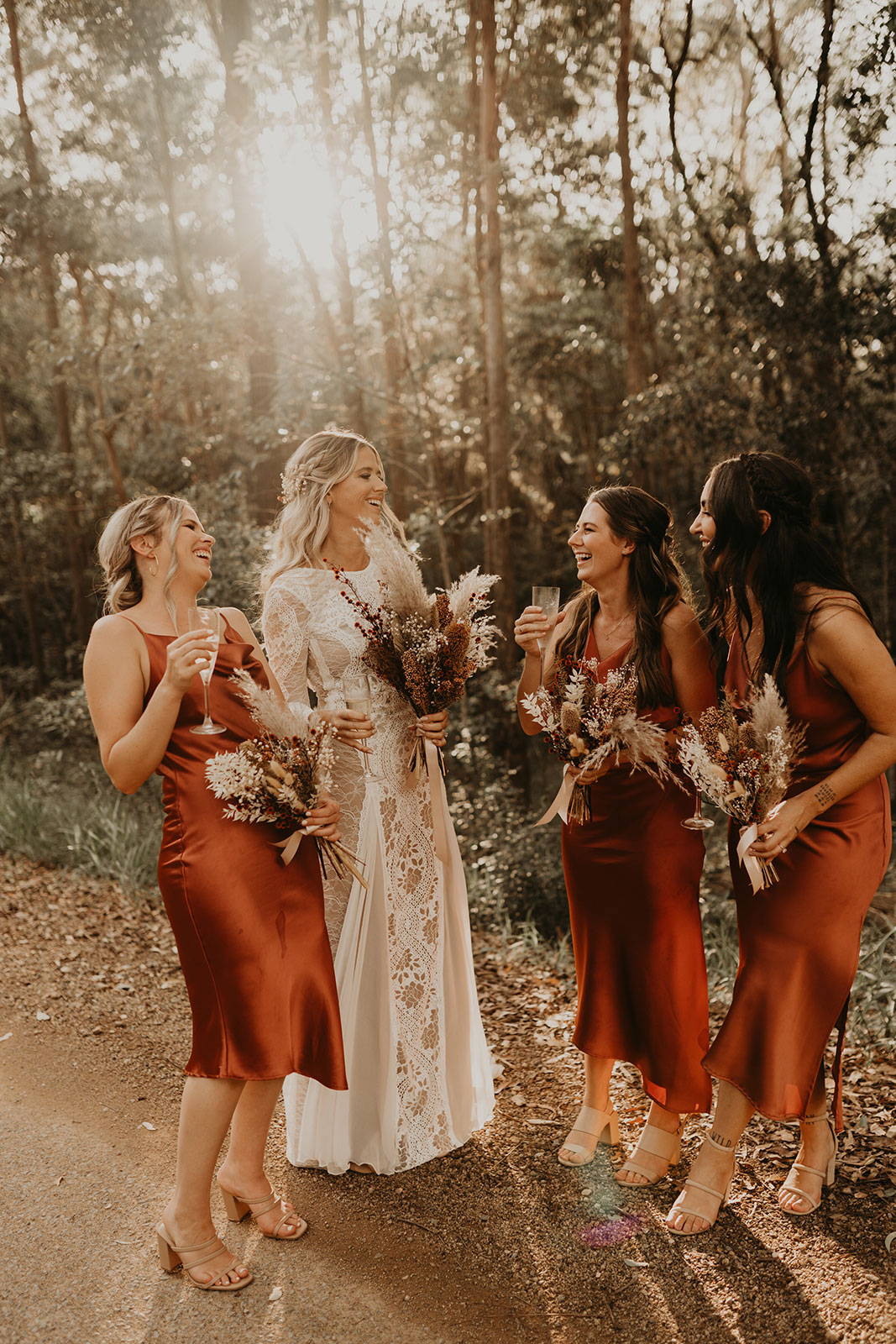 Did you go to a GRACE showroom or purchase your gown online? Tell us about this experience. 
I have wanted the Inca wedding dress for about 8 years now when I first saw it in Burleigh as I worked up the street. I had always said I would end up getting married in it (I had not met my husband yet at this point). Fast forward to when I got engaged, I booked in an appointment at that same showroom in Burleigh I had worked near all those years ago, even though I had moved to Noosa at this point and fell in love with it all over again in the showroom.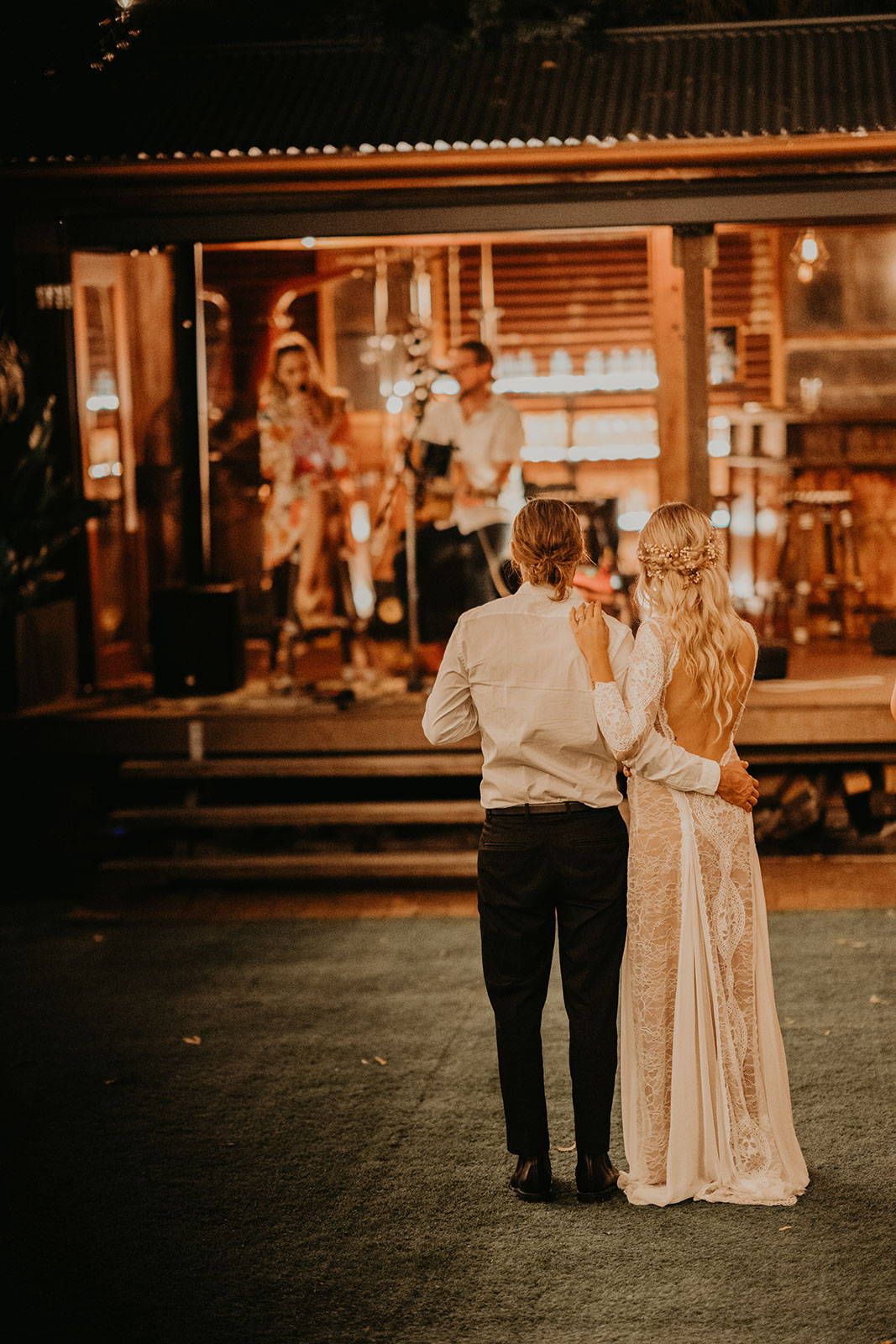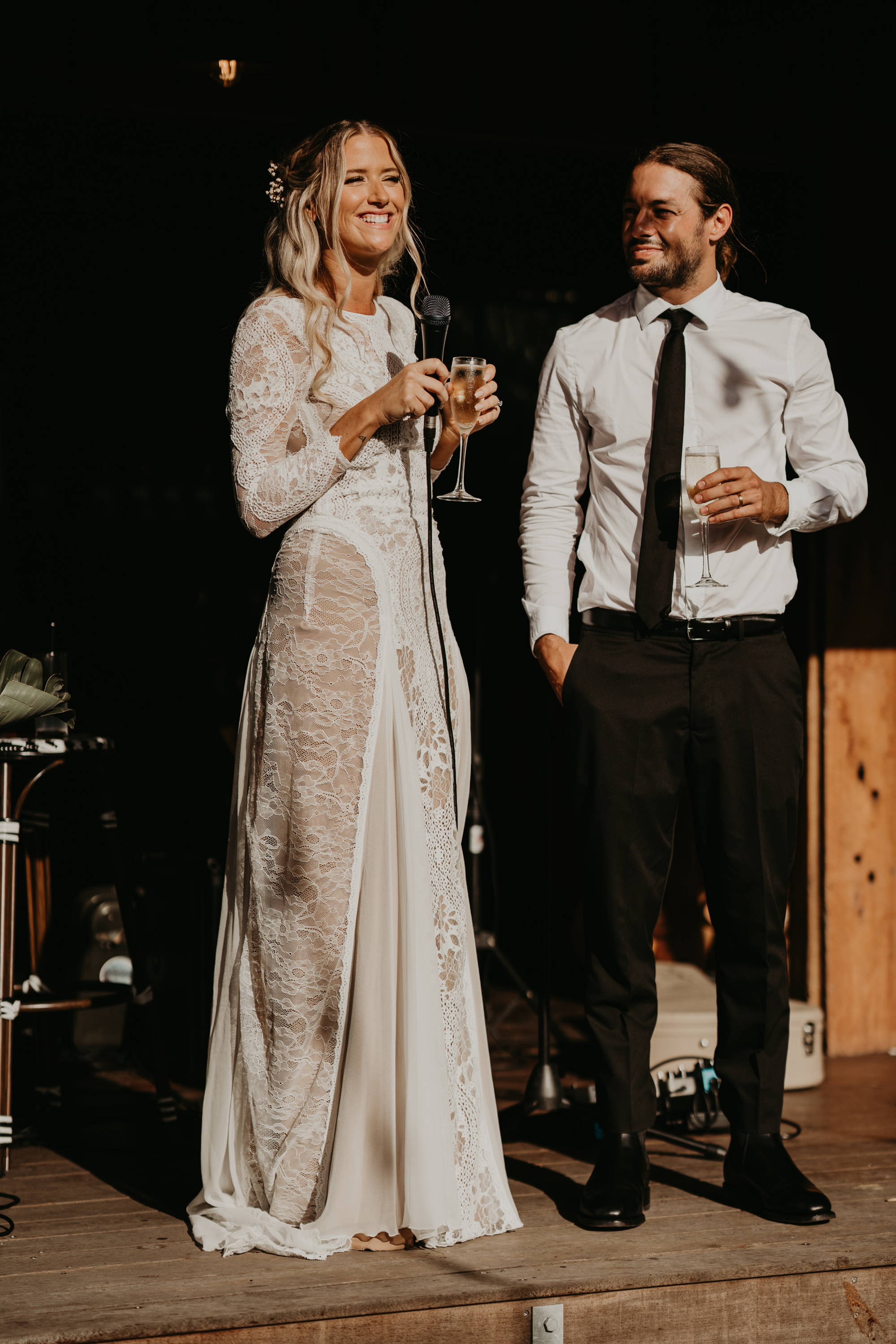 Describe your wedding day look…
I think it was a combo of rustic and boho. I wanted to remain as natural as possible but just slightly done up, we aren't overly high maintenance people and I wanted to remain that way on my wedding day.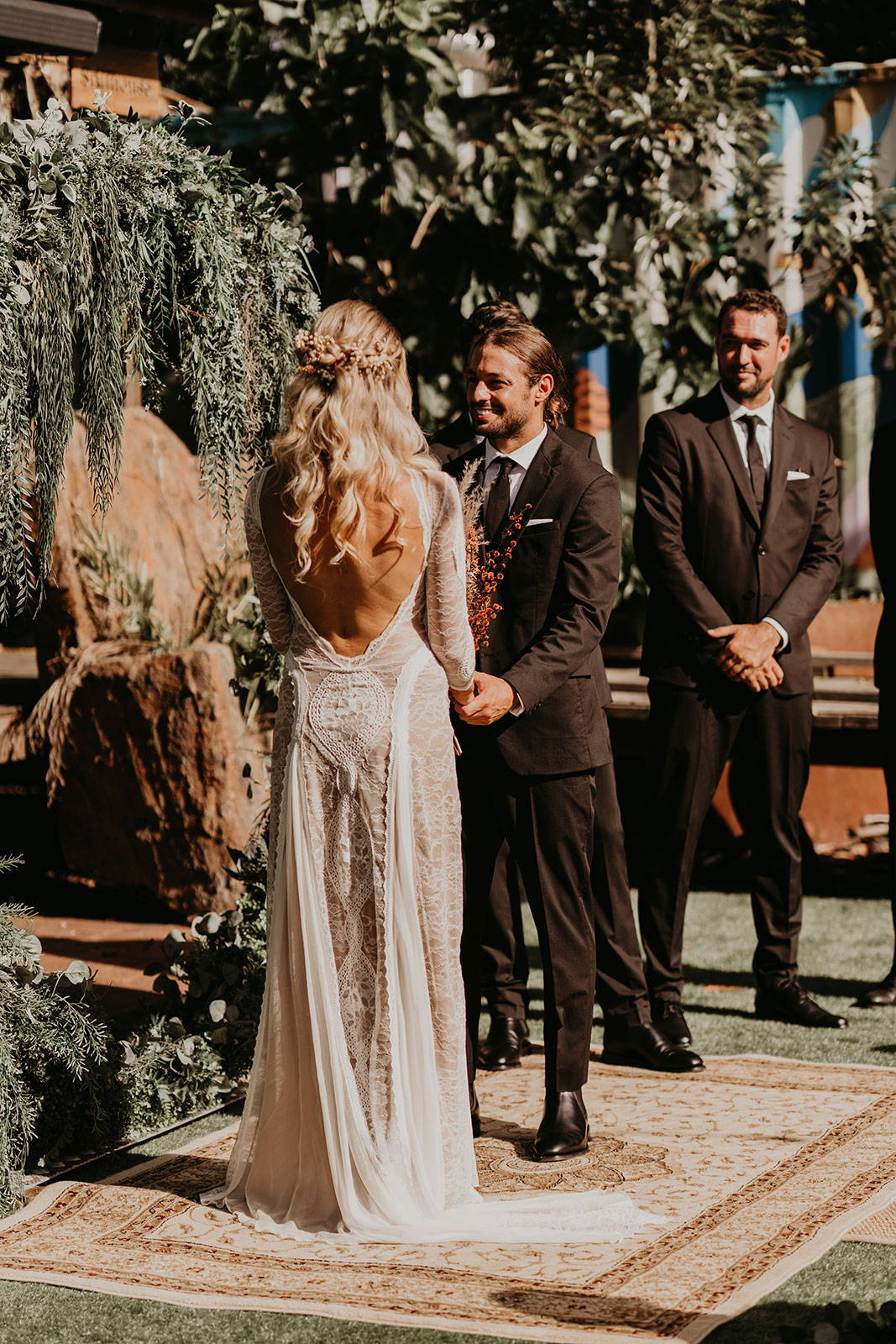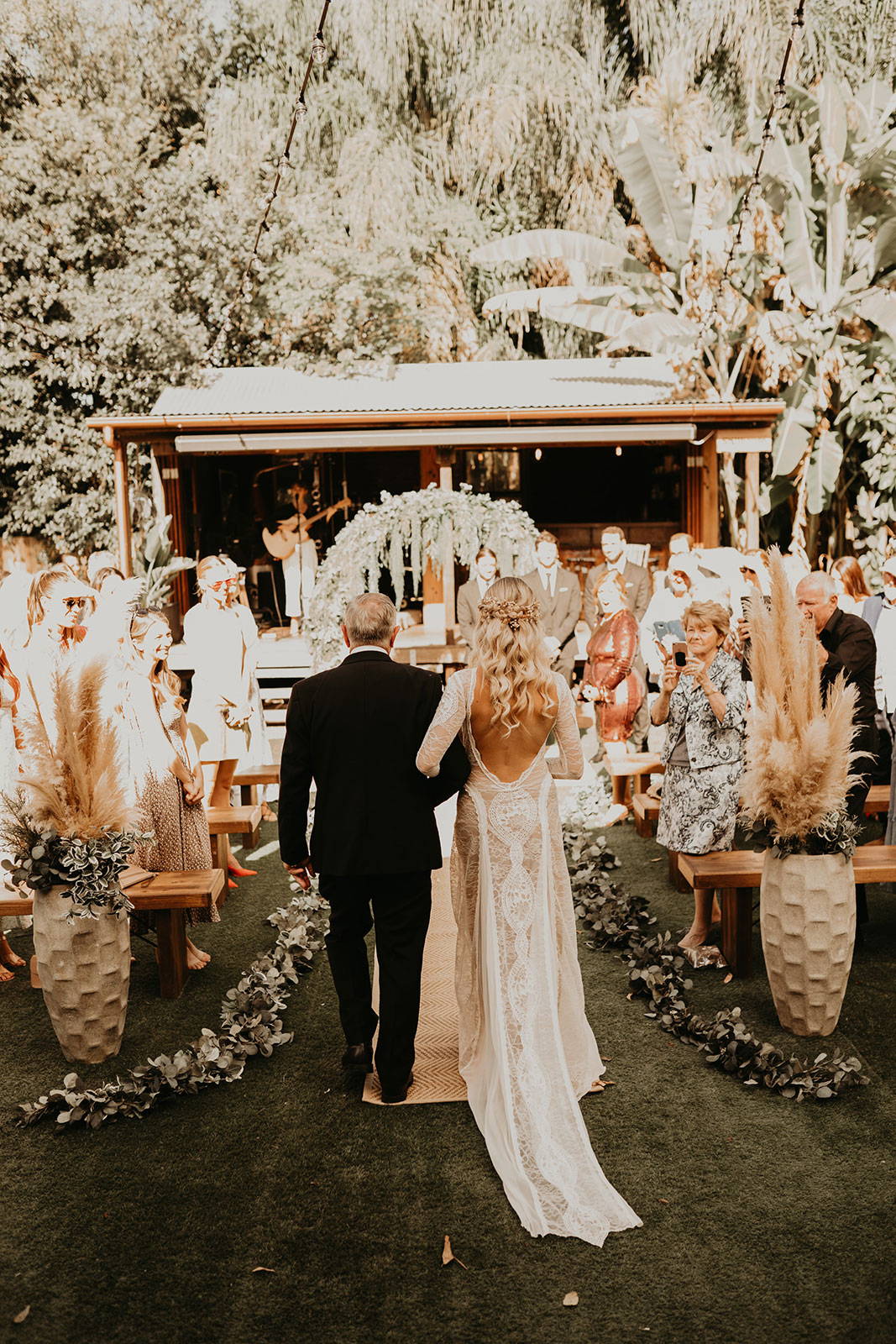 My husband had secretly organized with my boss to surprise me mid-week on our 5 year anniversary of our first date and took me away to Crystal Creek Rainforest Retreat. I was blown away! He really put the effort in to make it a day I would never forget.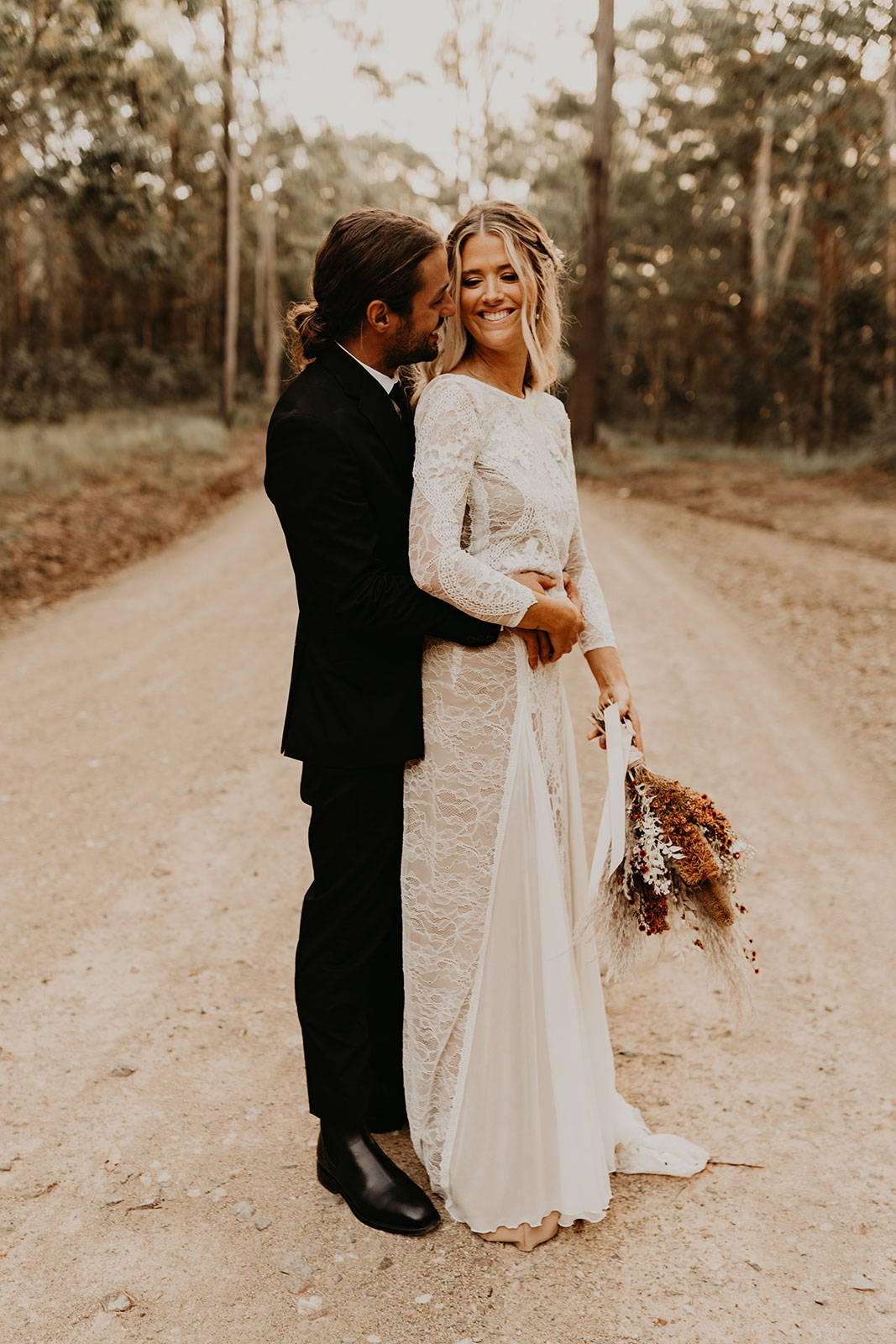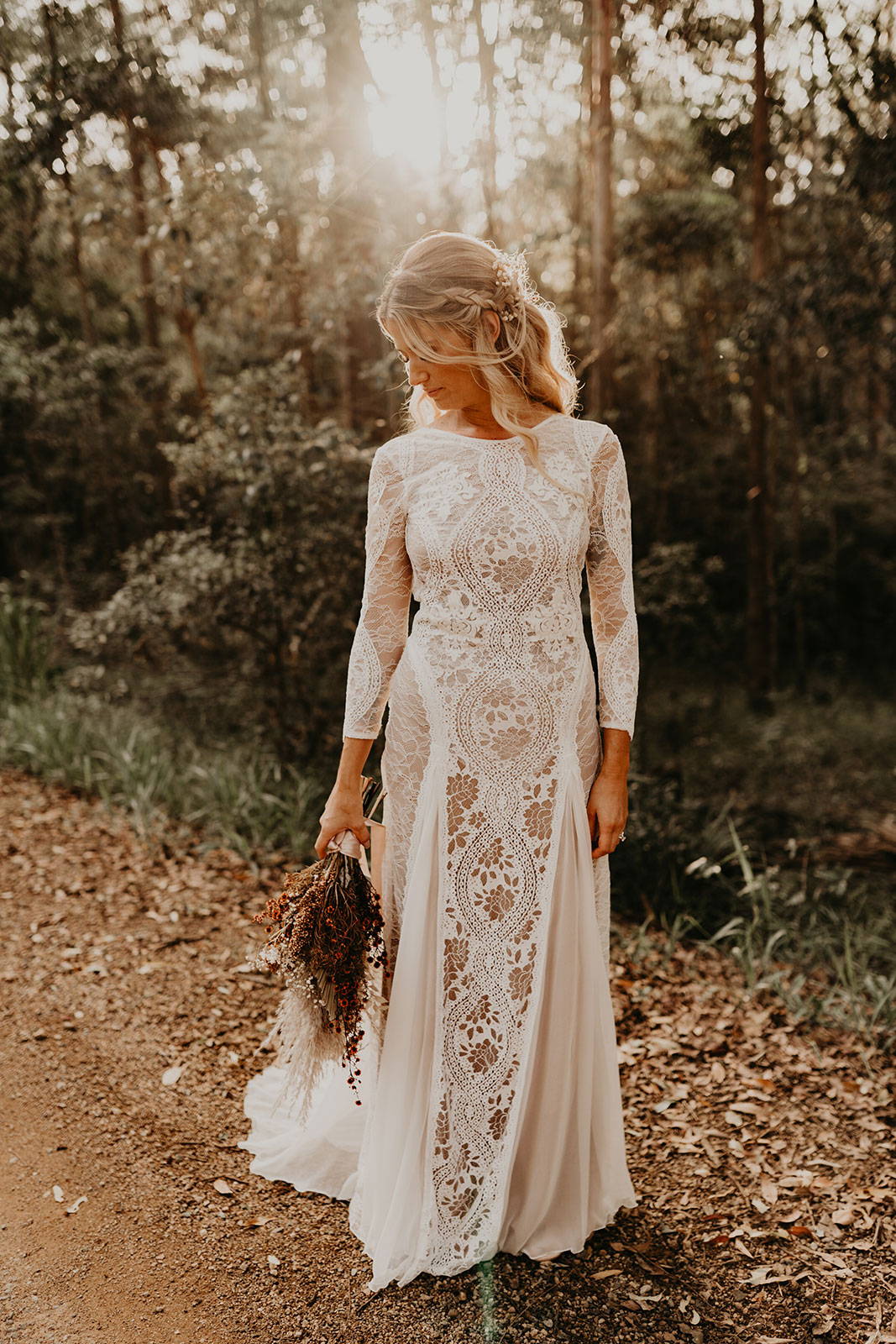 What was your goal for your wedding / what was the most important aspect to you?
We wanted to have a beautiful wedding but not break the bank while doing it as we had just bought our first home and I had our little baby on the way. We wanted to have a day that was special and still had all the feelings of a wedding but everyone there felt relaxed and included.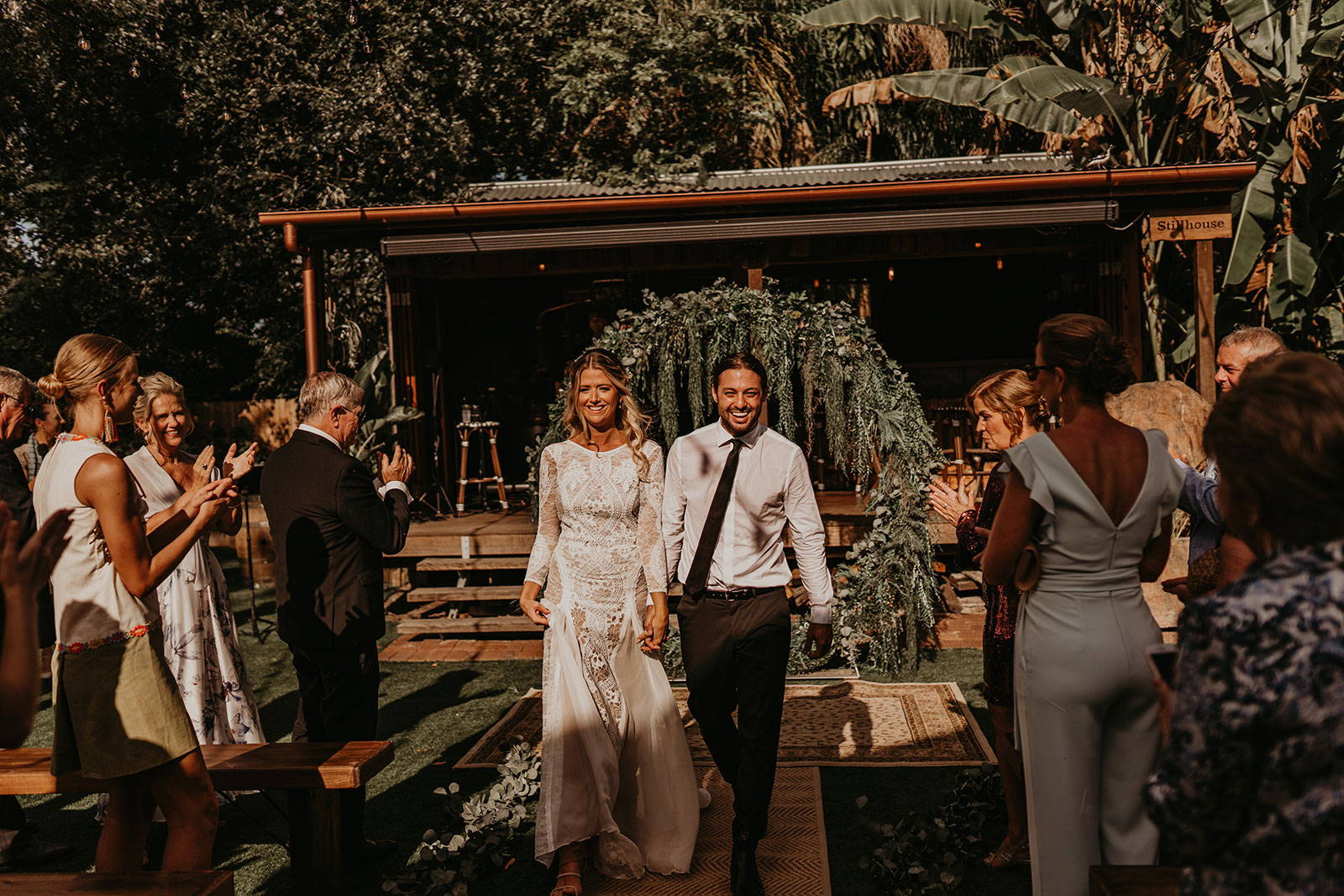 The funniest moments on the day were…
Probably giving a toast just after the ceremony and announcing I was pregnant. No one knew so it was really special to be able to do this on our wedding day with all the closest people in our lives. Was a moment I won't forget and I'm sure they won't either.
What was the most stressful part to planning?
Obviously like many brides over the last couple of years, we had to postpone twice before this day due to the pandemic so we were slightly nervous this would happen again but we did get lucky and was able to have the wedding we had planned.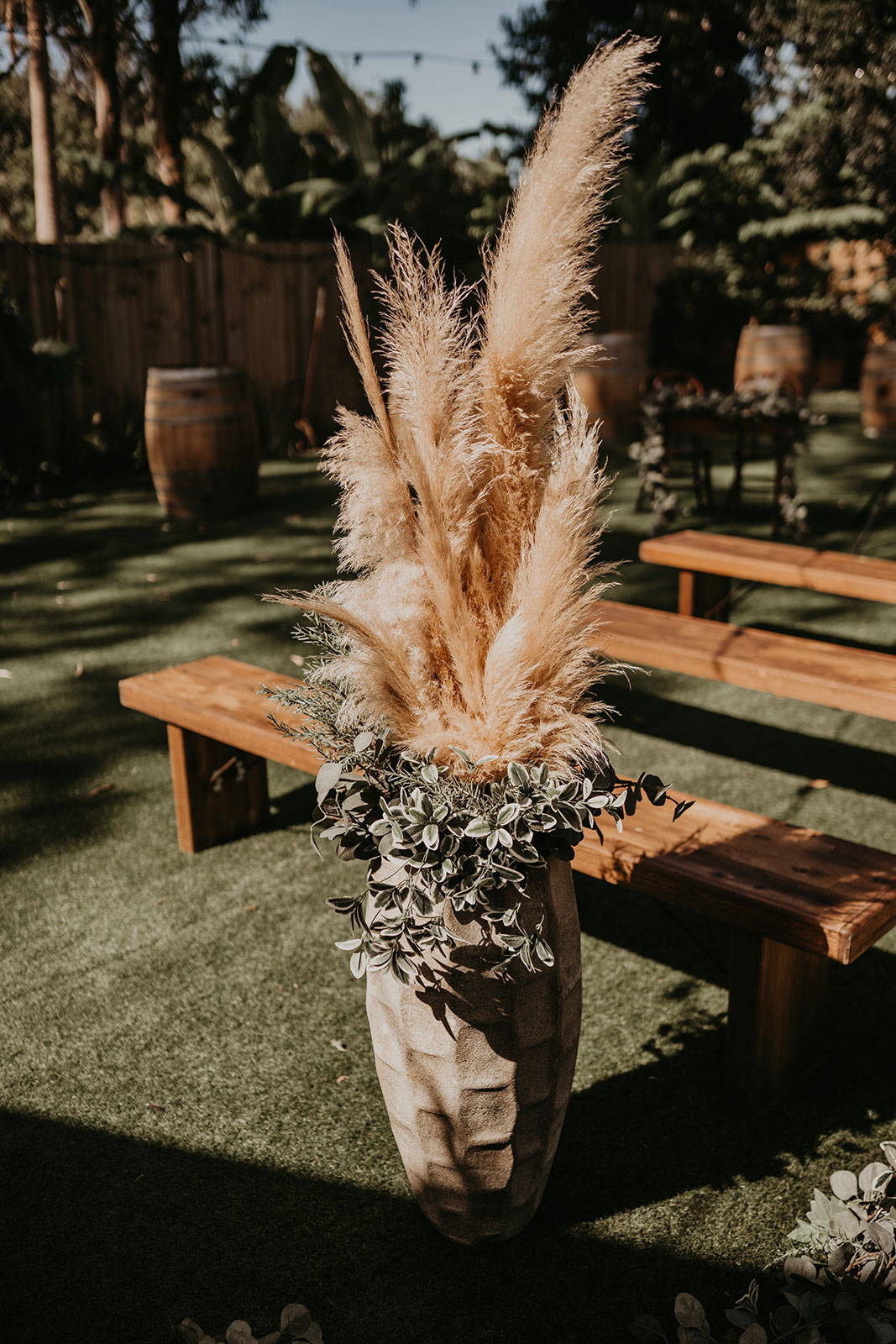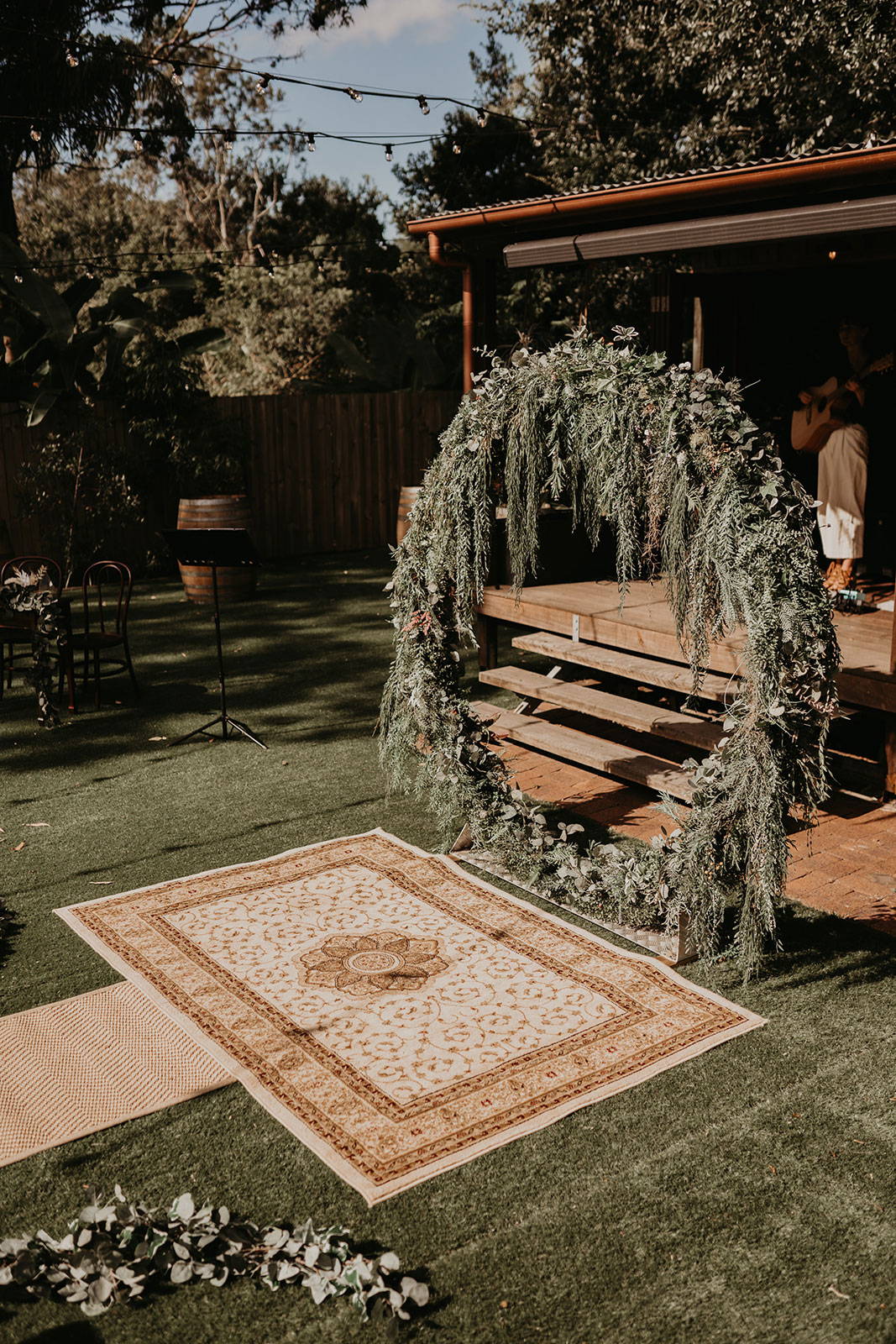 Any top beauty/health/fitness or wedding preparation advice that you can share…
Try not to stress about the small things in the lead up like diet or fitness. Stress will cause more issues for you on the day than the brownie you're eyeing off.
Any last advice or words of wisdom that you can share…​
Don't get too overwhelmed with the planning, the more relaxed I was in the process, the more I felt things fall into place and that way, you get to enjoy the experience so much more.