Steven & Courtney in the Rosa Gown

Newlyweds Courtney and Steven tied the knot amongst the forest greenery. "During the ceremony when Steven was supposed to say I DO he blurted out YES! Everyone had a good laugh, and we were both giggling the rest of the ceremony!" - GRACEBride Courtney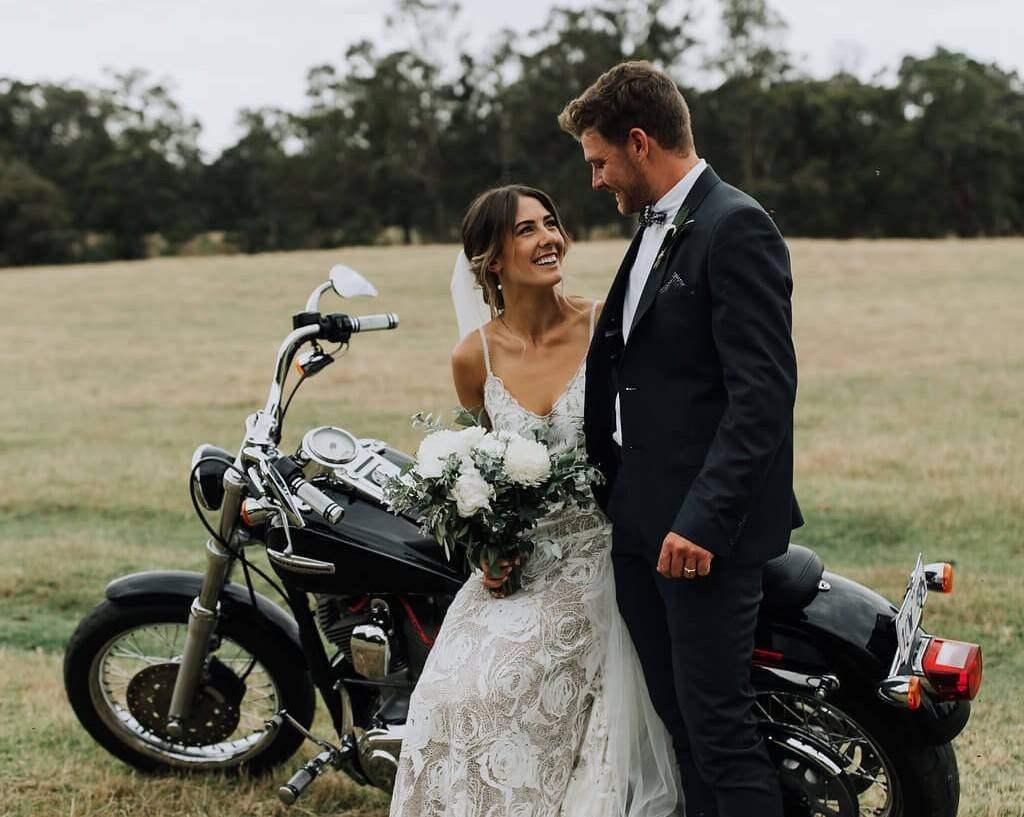 What is a Grace Woman to you?
Sexy, free spirited, and confident in who they are!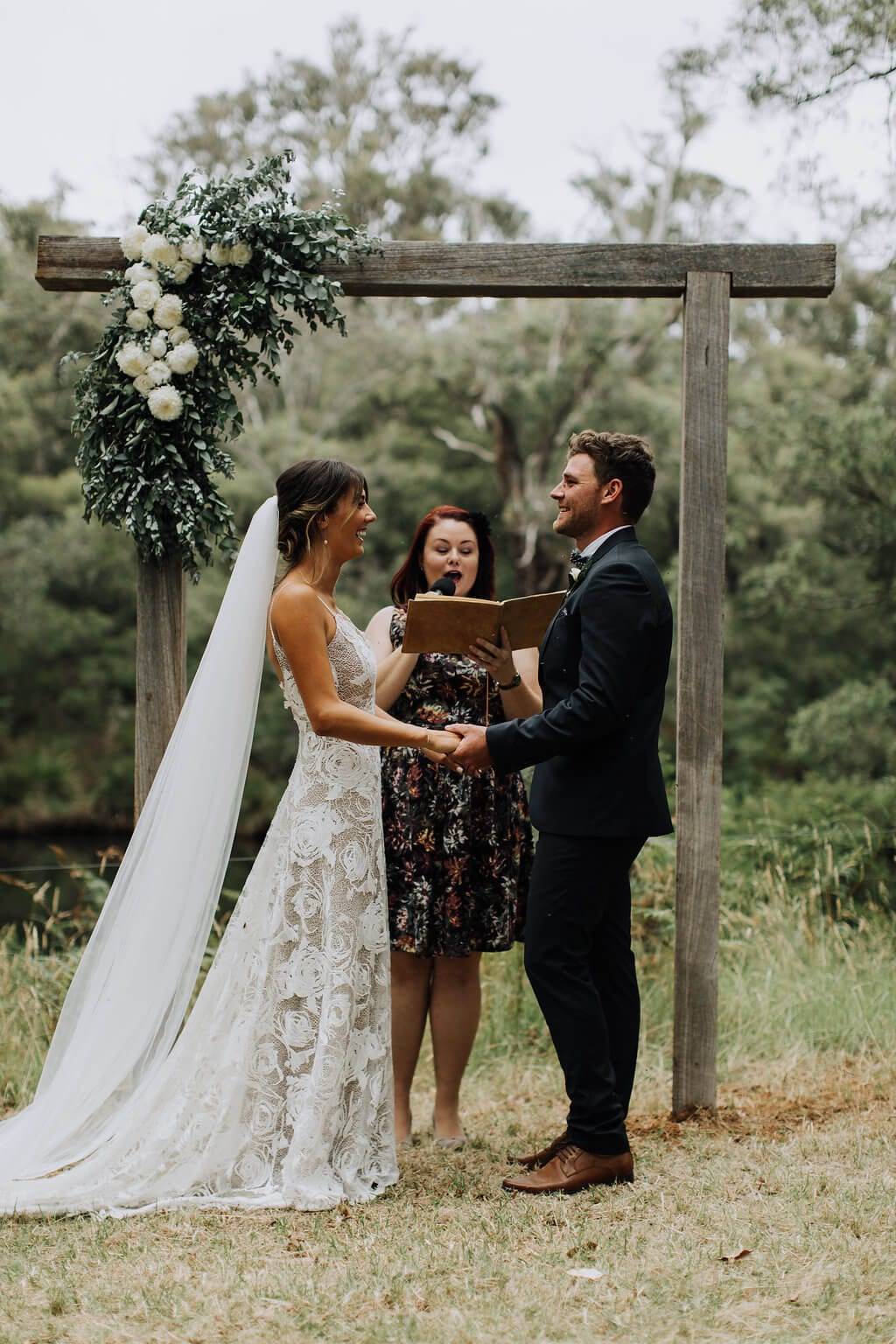 What is it you loved about your GRACE gown and accessories?
After seeing GLL on Instagram I knew that I wanted one of their dresses and originally had my eye on the Alexandra. The new Elixir line couldn't have been released at a better time, my best friend messaged me as soon as she saw the Rosa – and thought the same thing I did… it was perfect! All of the GLL gowns are amazing, but the Rosa was extra special, and I fell in love as soon as I tried it on. The Henri veil took the dress to a whole new level and I couldn't wait for Steven to see me in it!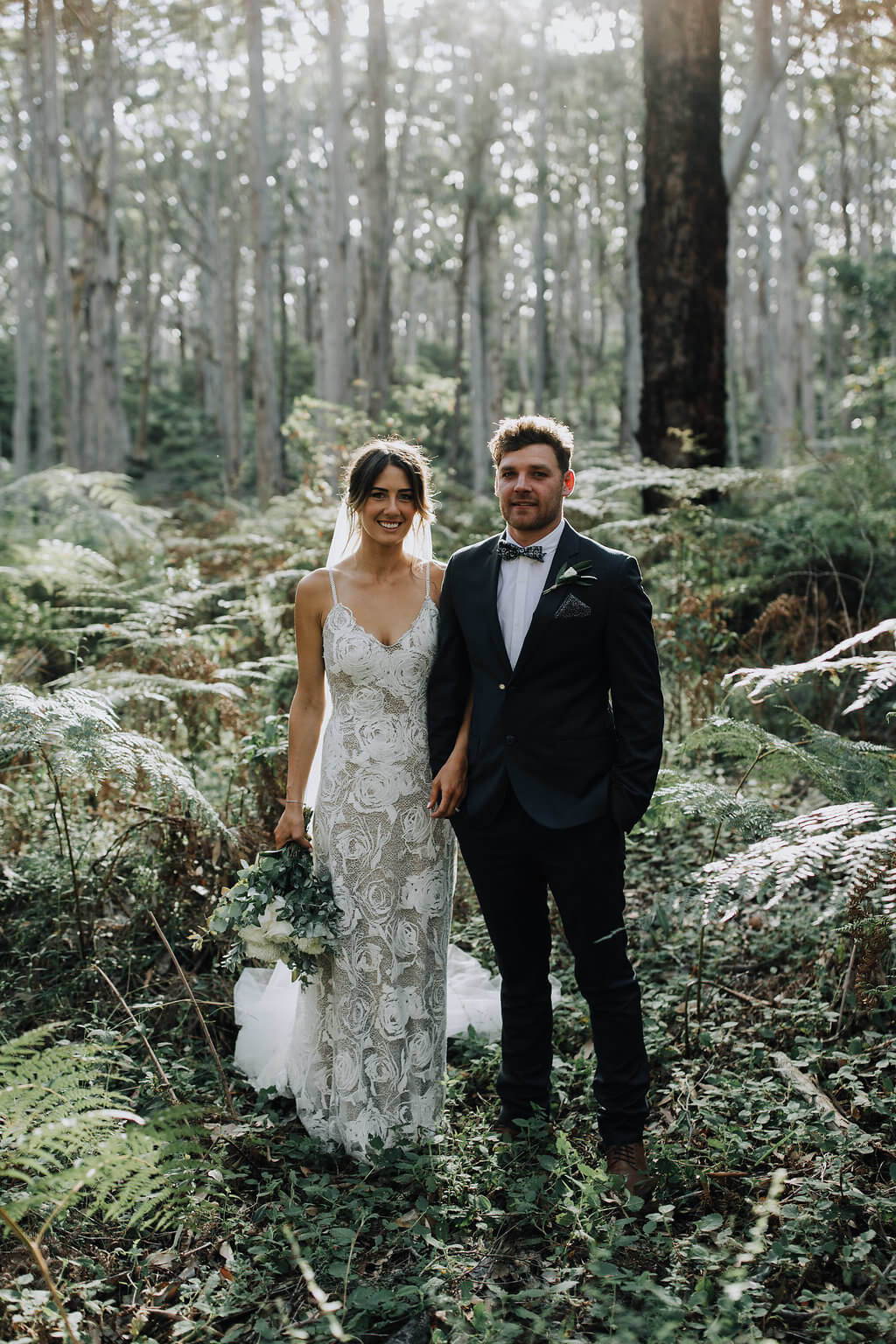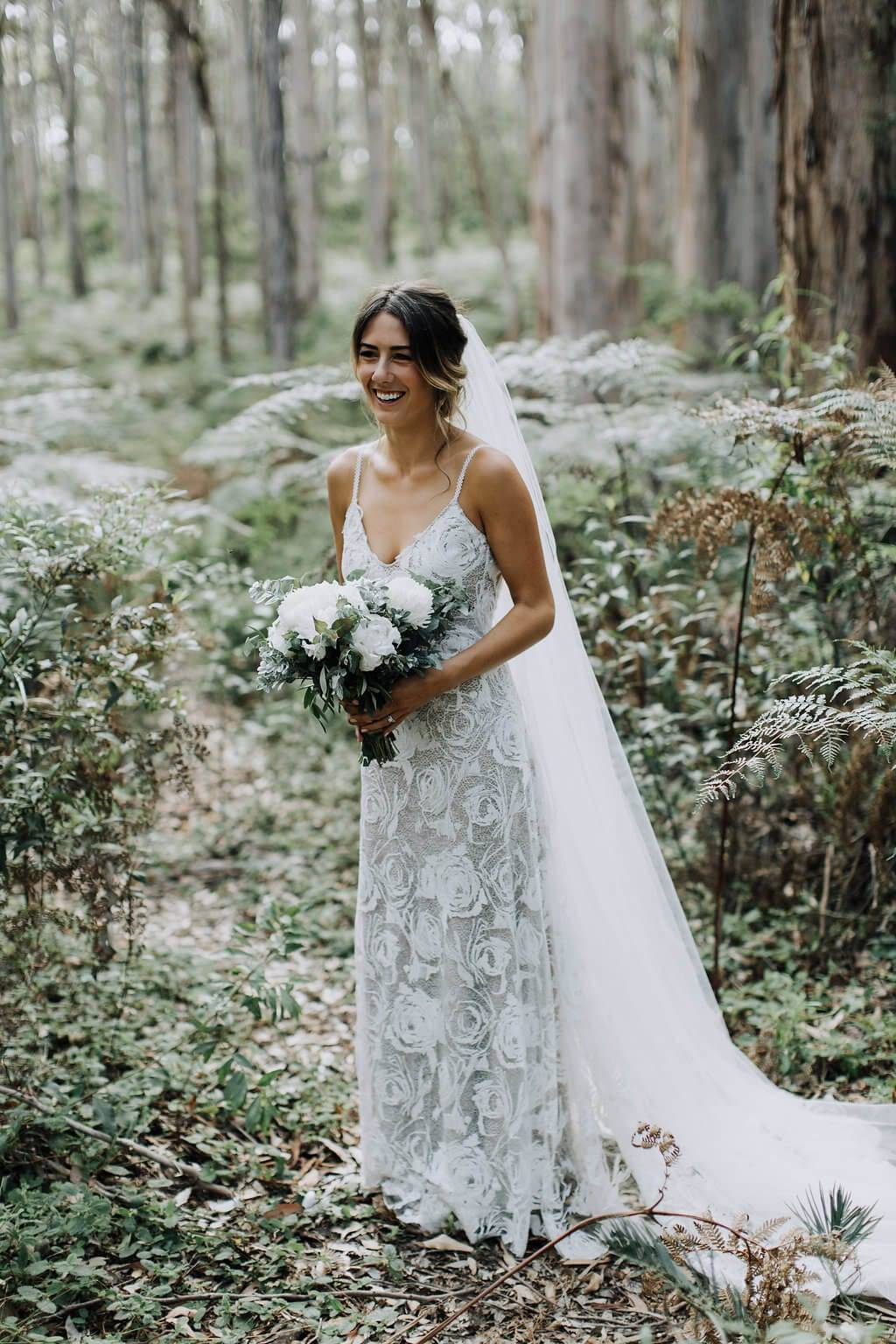 Describe your wedding day look…

Natural, romantic, and unique.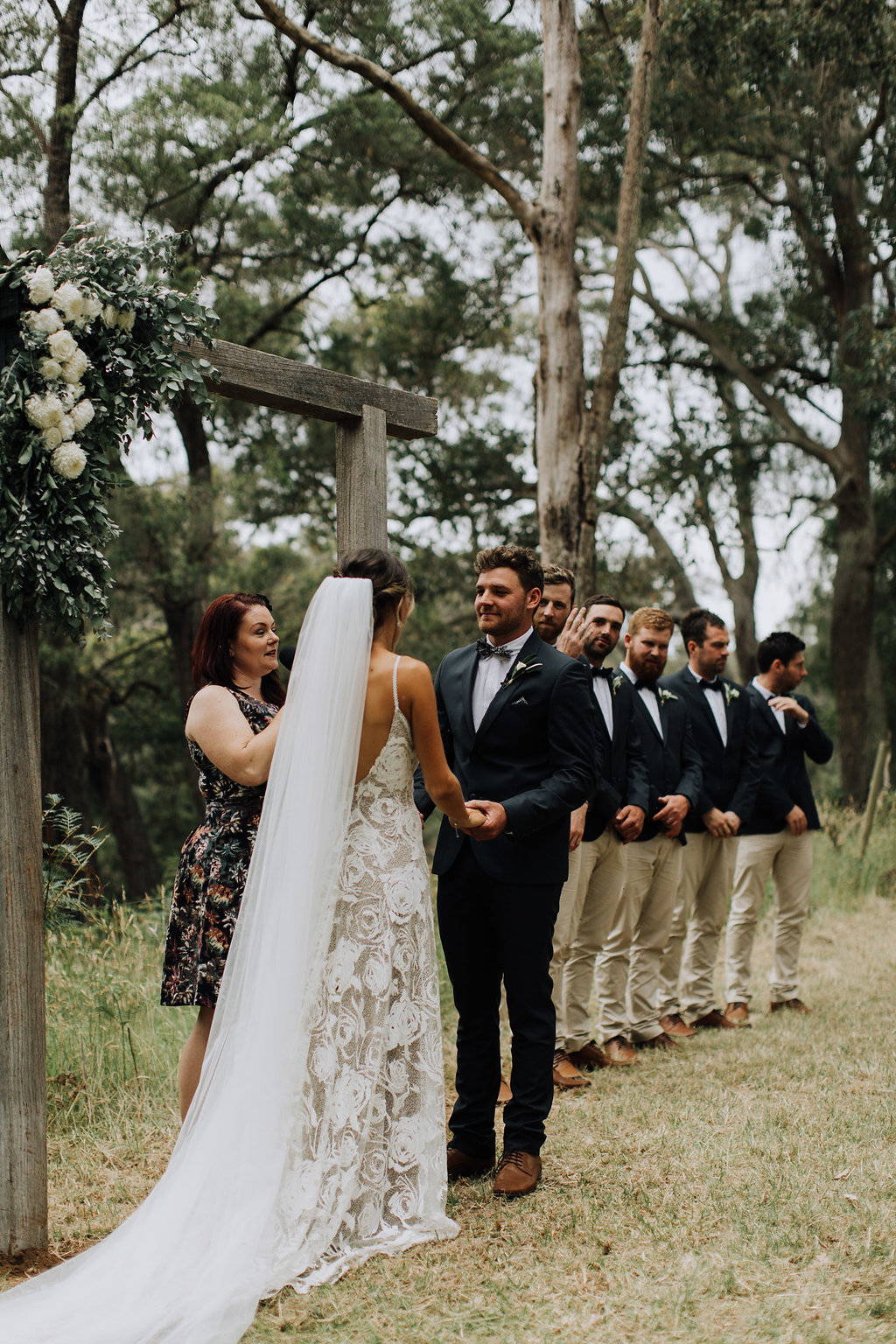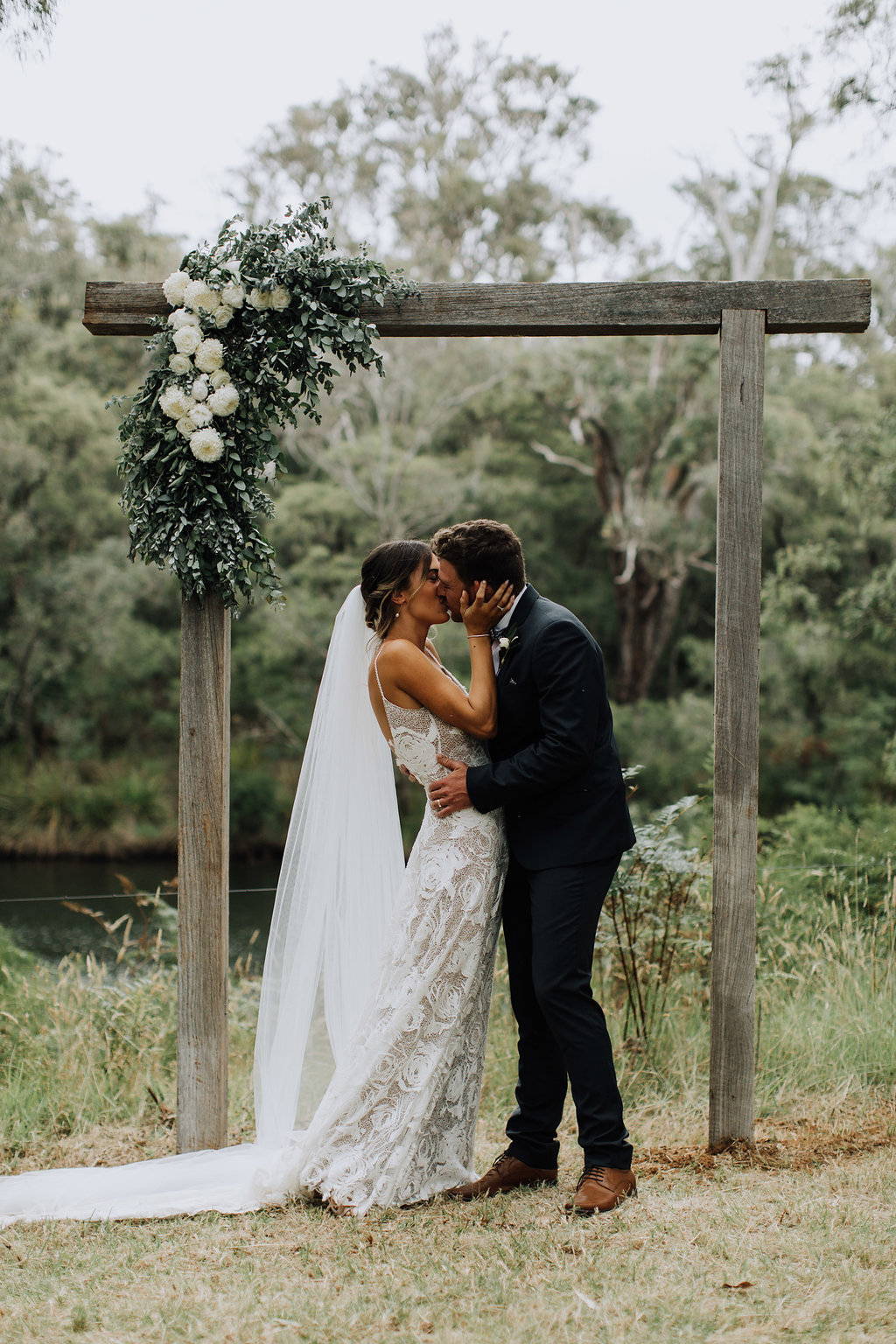 What was the most stressful part to planning?

The only stressful part to planning was towards the end when we seemed to have so much to do before the big day – with the help of our amazing bridal party we pulled it all off and had fun doing so! I actually really enjoyed the whole process!!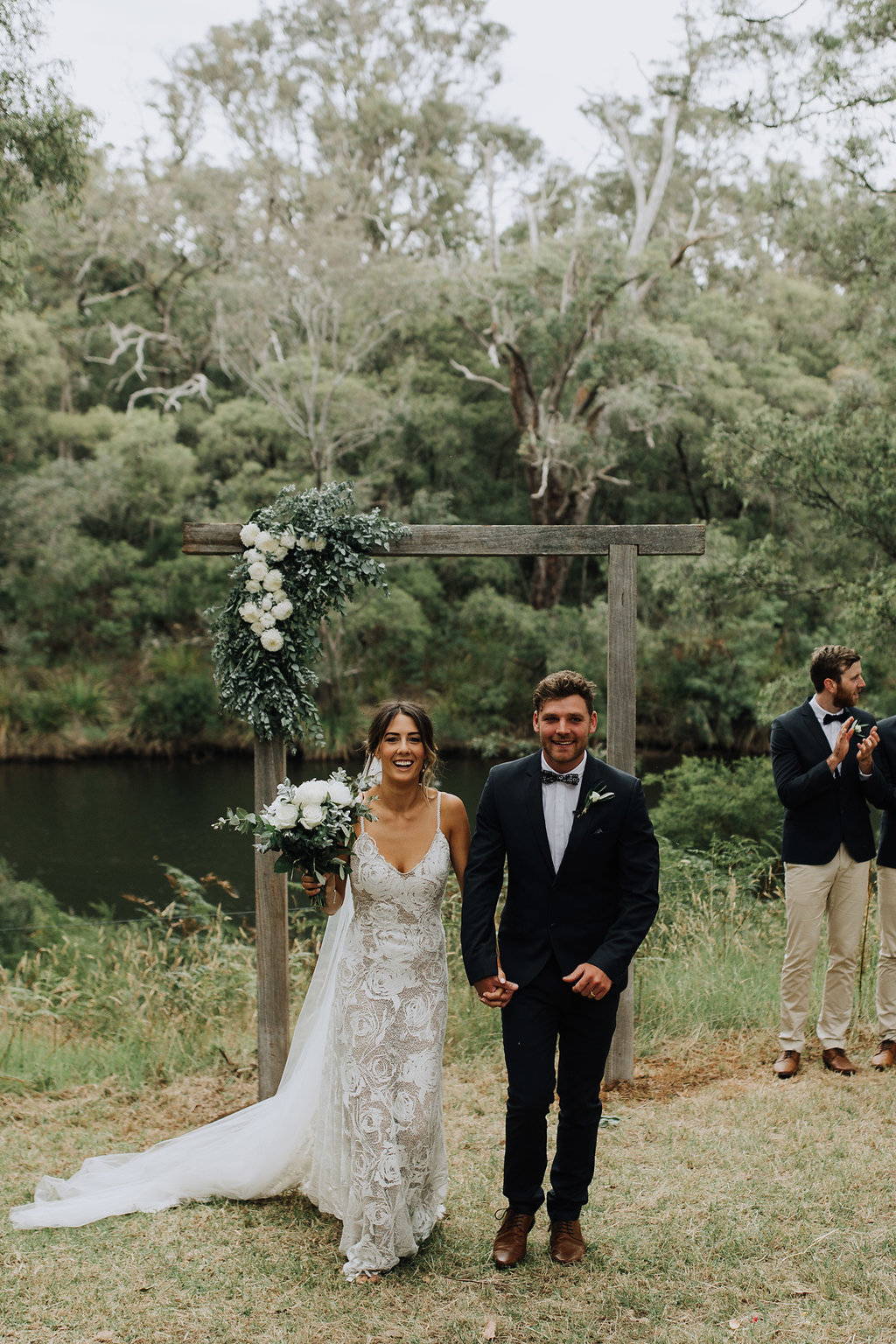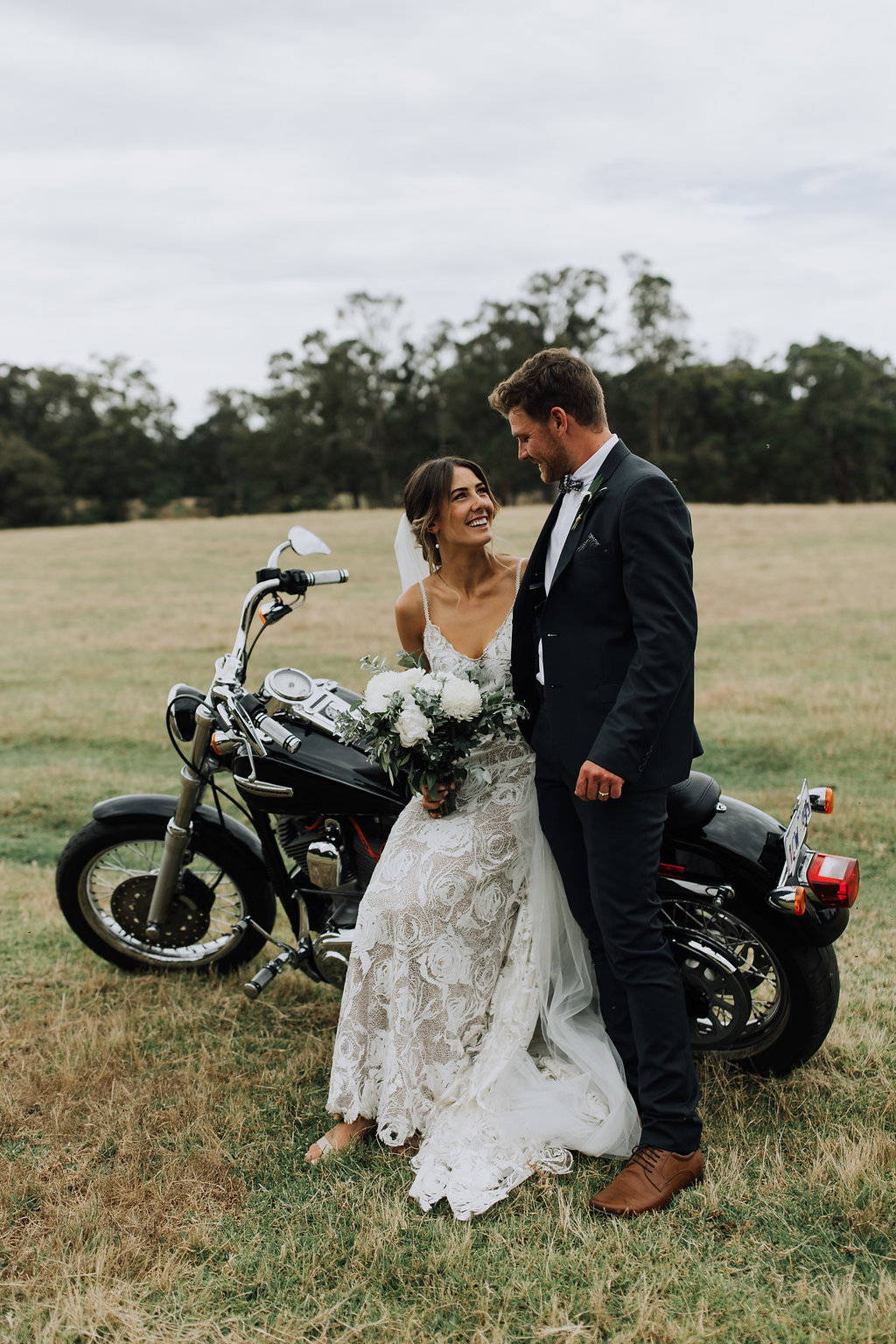 Steven and I were at his family farm heading to breakfast at his brother's place, but on the way we had to close a gate that he forgot to while milking that morning. I was searching for this open gate when we pulled into a paddock with a single Peppermint tree in the center – as we got closer I could see there was a table and chairs set up under the tree with flowers and champagne. We pulled up and he was shaking like crazy – he sat me down and got down on one knee, told me how much he loved me, and asked me to marry him! He then cooked me breakfast on the back of the ute and we enjoyed a bottle of champagne! It was so perfect!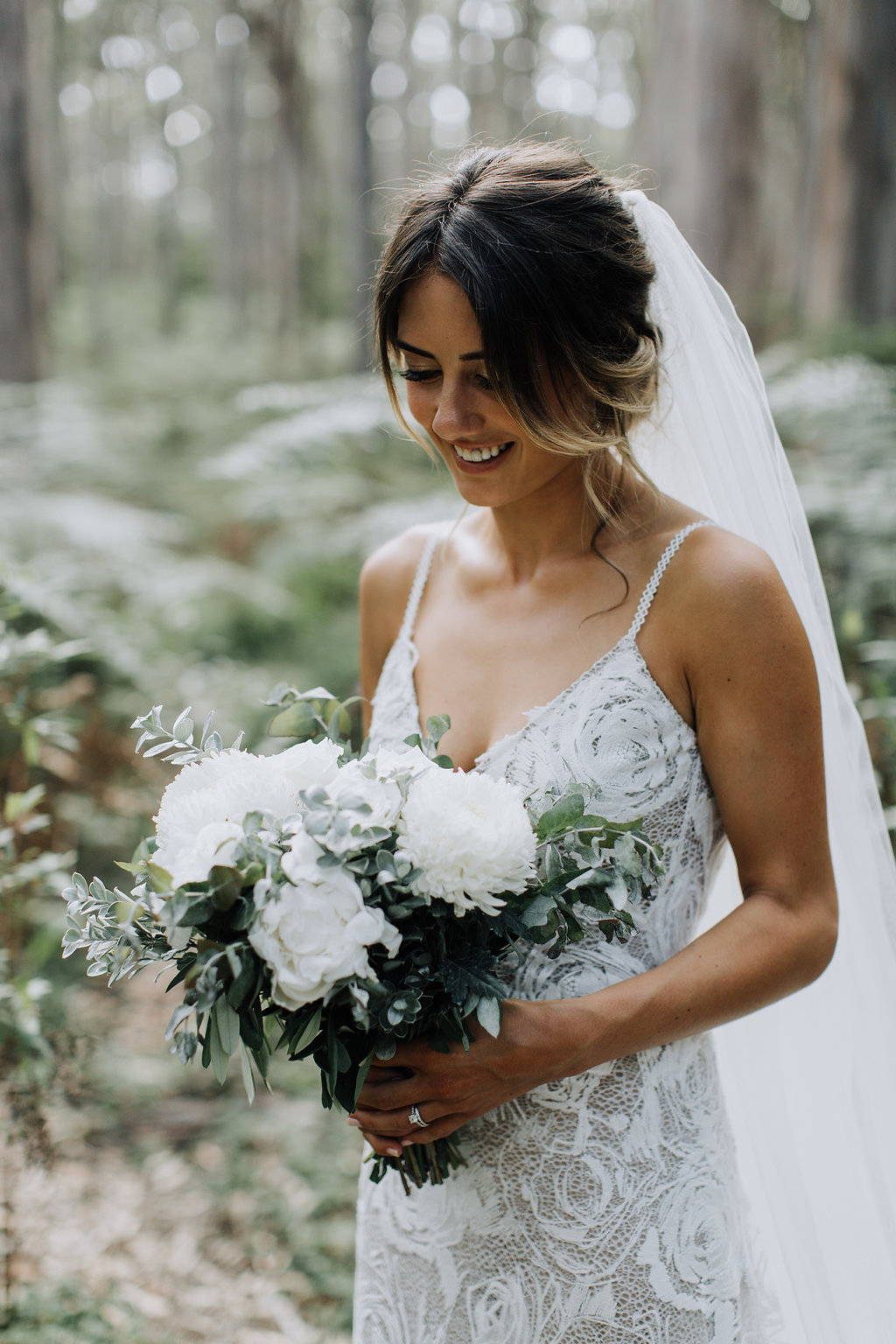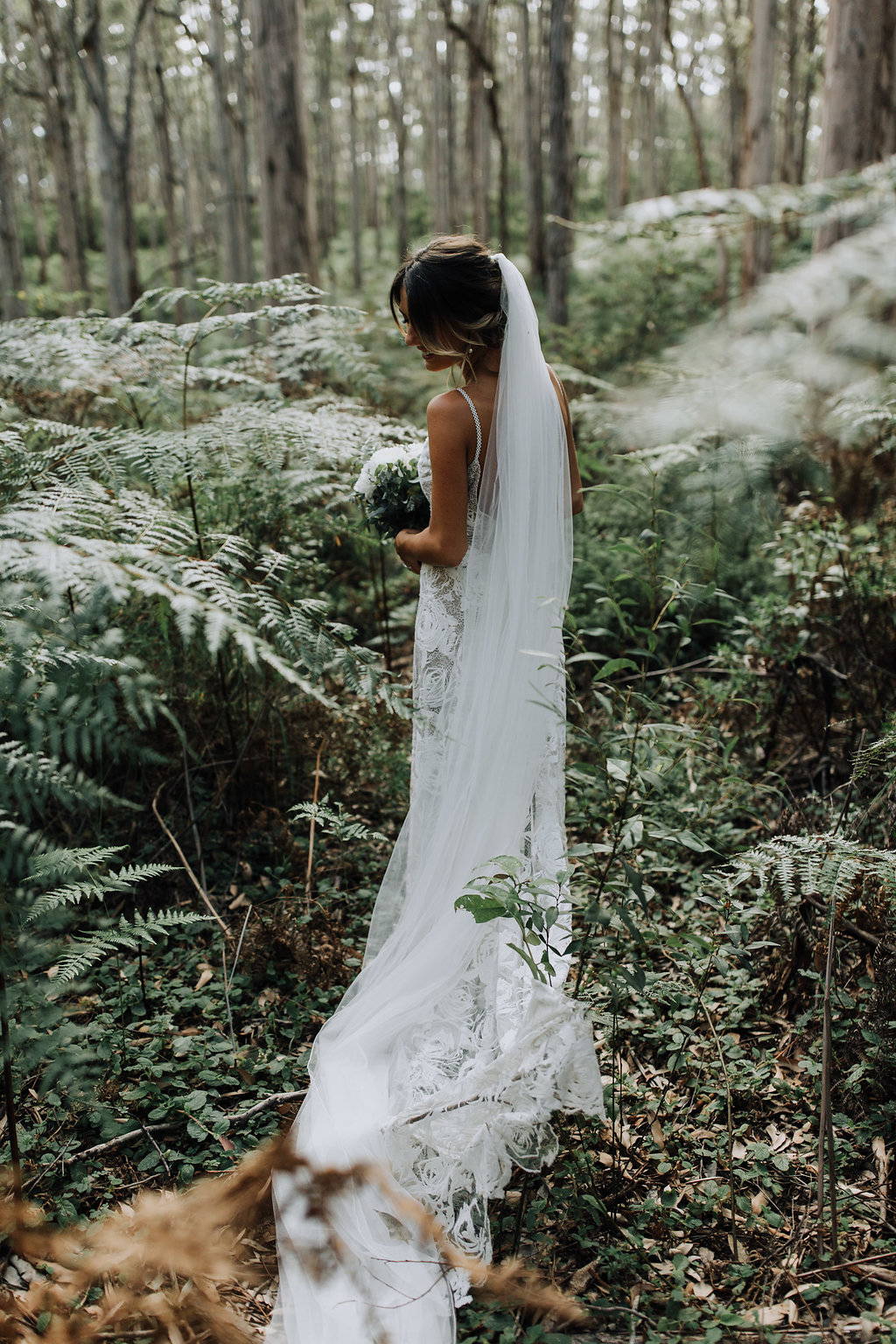 What was your goal for your wedding / what was the most important aspect to you?

Our goal for the wedding was for it to capture our personalities and what we love. We knew no matter what the day would be magical, so we wanted to make sure that everyone else had a great time and that we made the most of every moment! I wish we could live the day all over again!!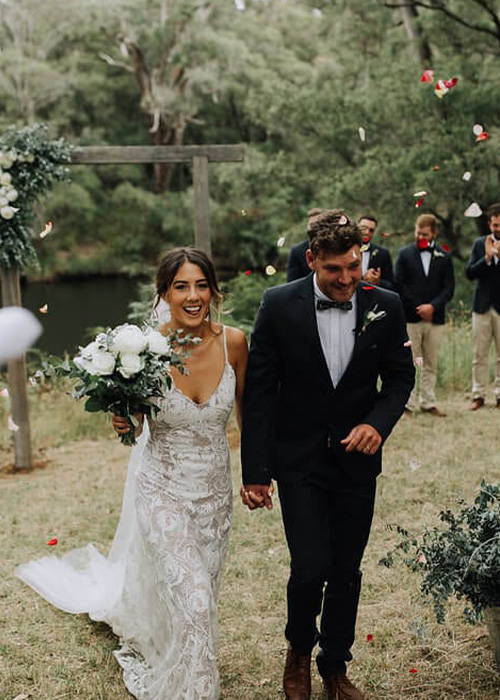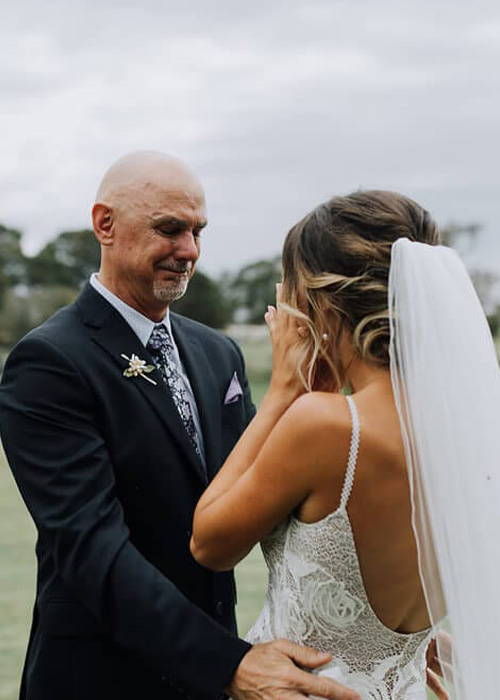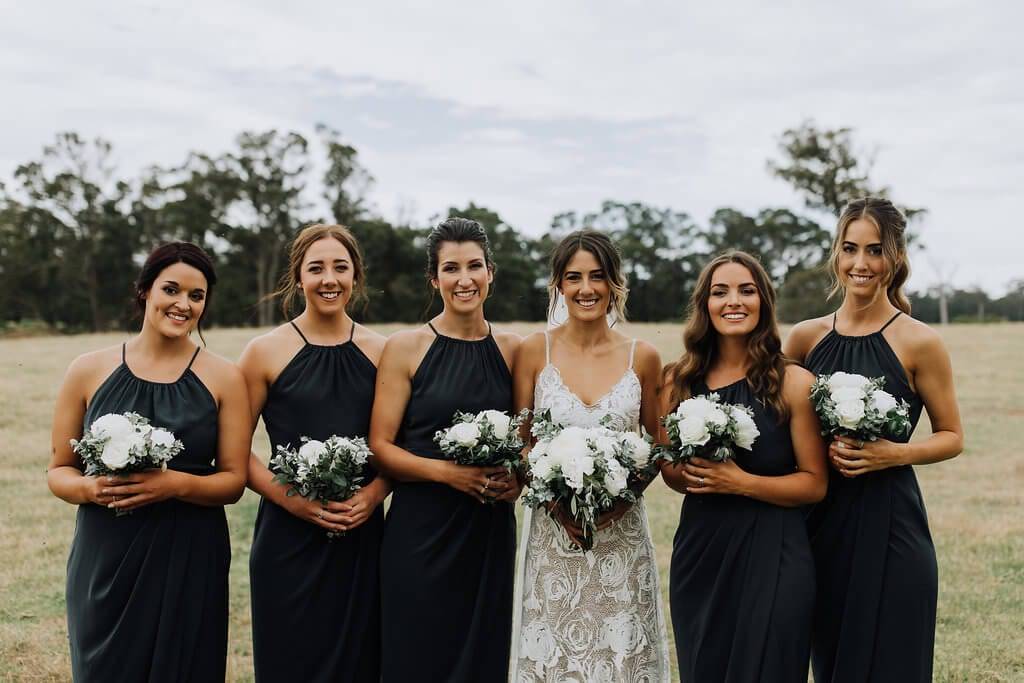 Any top beauty/health/fitness or wedding preparation advice that you can share…

The funniest moment on the day was…
During the ceremony when Steven was supposed to say I DO he blurted out YES! Everyone had a good laugh, and we were both giggling the rest of the ceremony!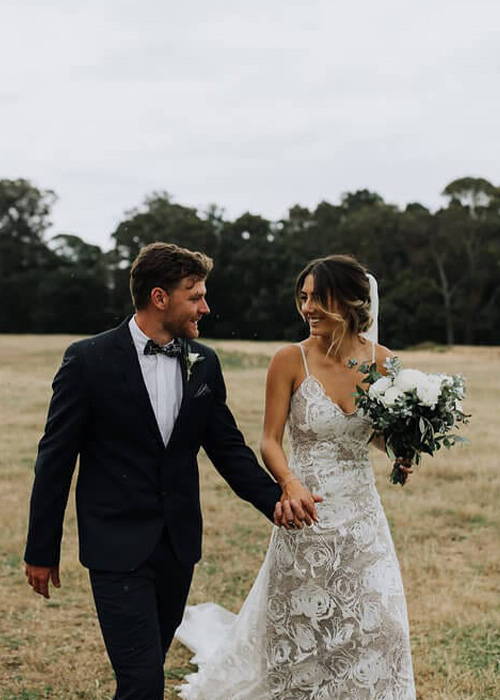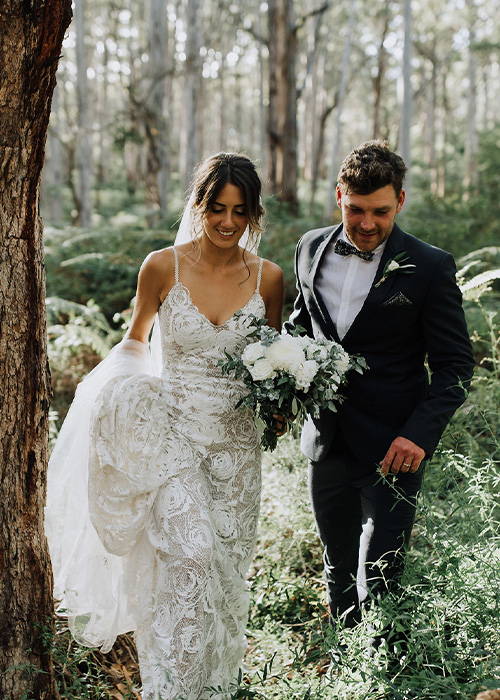 Any last advice or words of wisdom that you can share…
My biggest advice would be to make sure you enjoy each and every second of your special day. Take a little time in the night for you and your new husband to stand back and see all of your closest family and friends celebrating your love.