Stevie & Marissa in the Orla
Marissa and Stevie dreamed of a rustic Morroccan wedding. Due to the uncertainty of COVID 19 - Joshua Tree was the next closest venue... Read now how their wedding turned out even more beautiful than they imagined.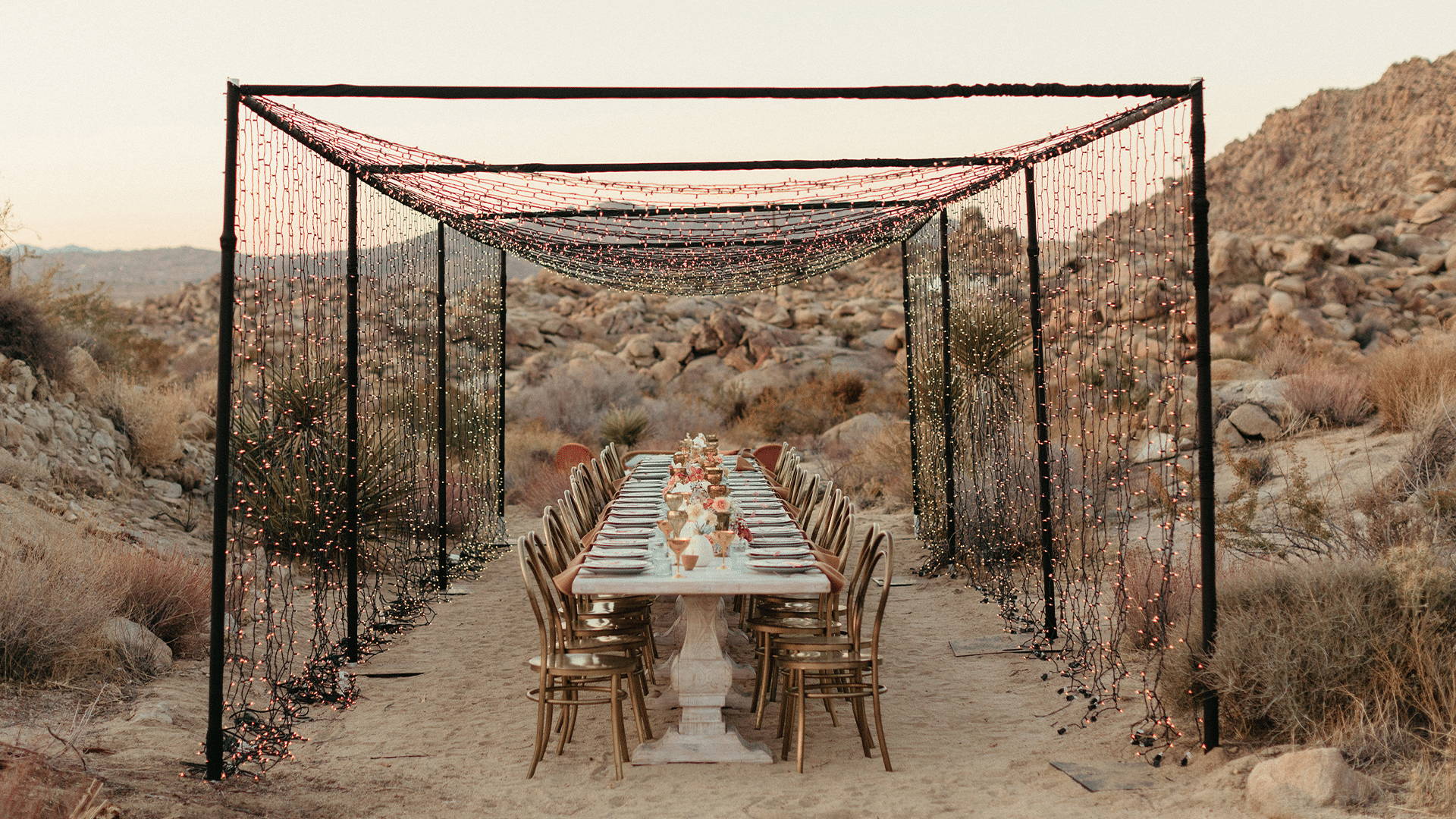 What is a Grace Woman to you?
Someone who values authenticity, heart, and adventure. She lives in the moment and radiates confidence, self-love, and natural beauty.
Which Grace dress did you choose and how did you know it was 'The One'?
The second I put the ORLA gown on, I immediately knew it was the one. It felt timeless, yet so stylish and I really loved the intricacy of the lace detail. It hit all my curves in the right places and was SO comfortable and lightweight; I didn't know a wedding dress so comfortable existed! It was everything I was looking for in a wedding dress, and more!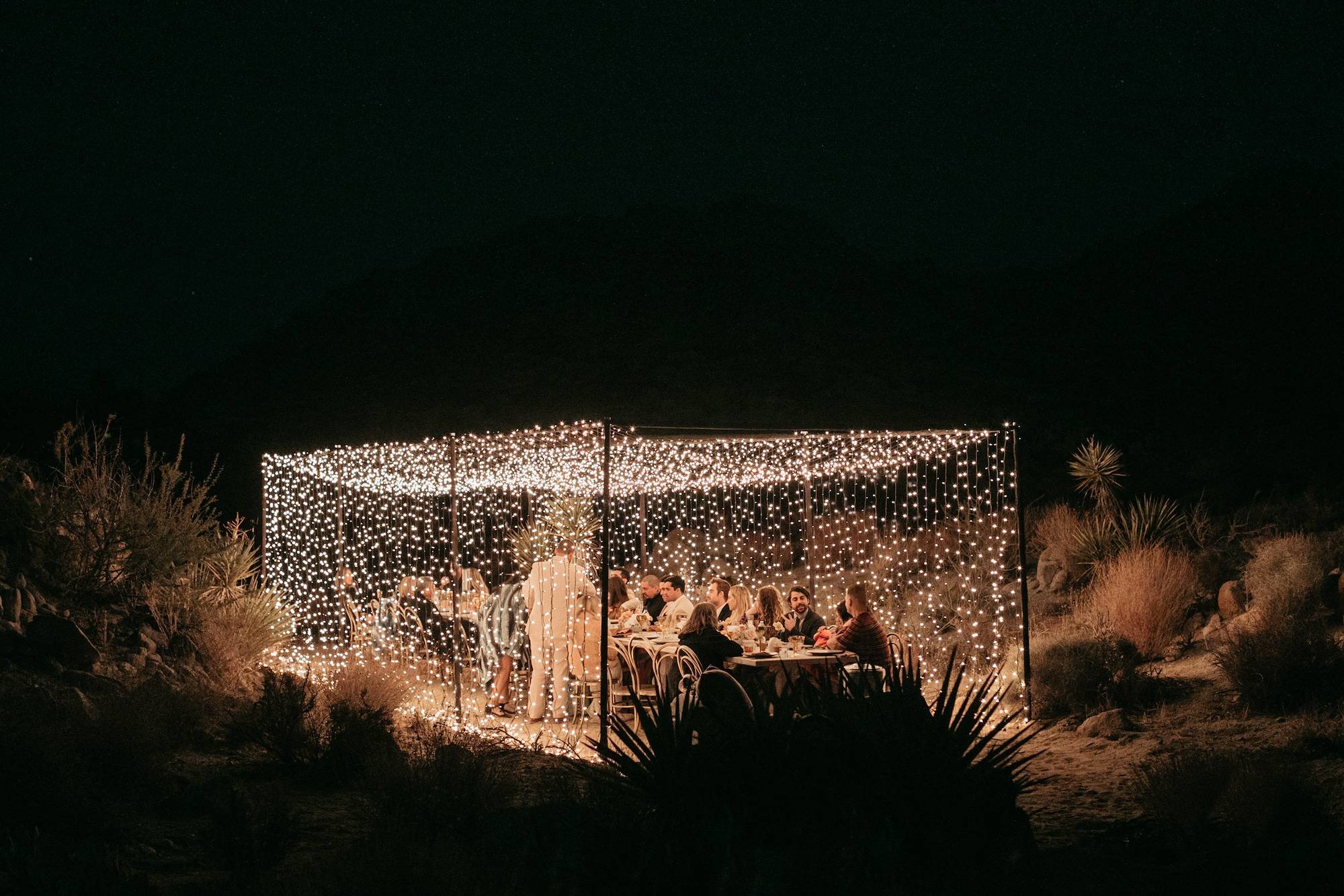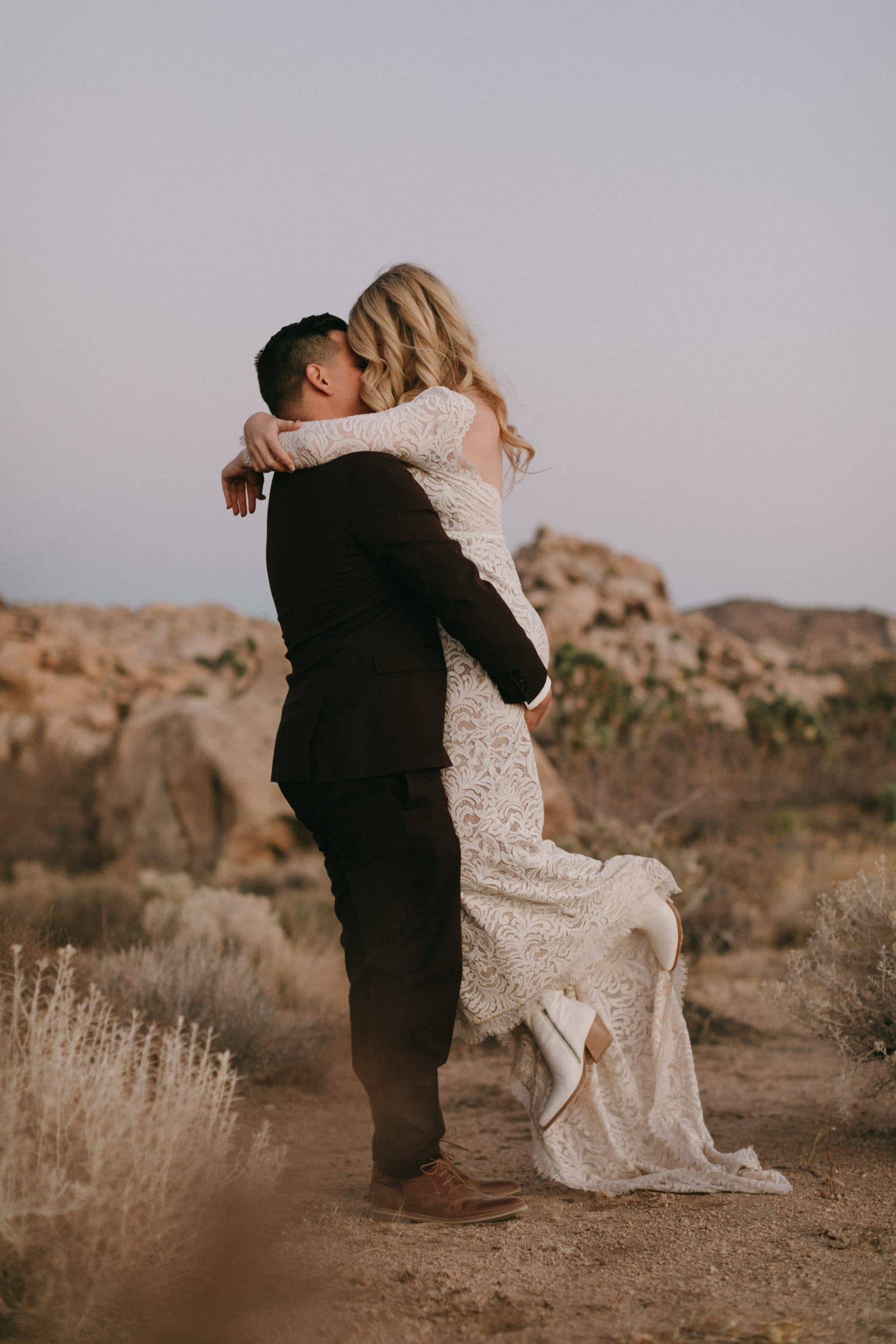 Tell us about your experience when you found your dress, did you buy your wedding dress online or in one of our showrooms?
I first saw the ORLA gown online and put it at the top of my list to try on. It just hit all my checkboxes for what I was looking for- it was effortlessly beautiful and classic, yet current and I knew it would translate well in any wedding location. My best friend and I went to the LA showroom and the second I put it on I knew it was the one. I walked out of the dressing room and we both smiled and nodded at each other, saying "YUP! We are done here." I was so certain; the GLL rep told me it was the quickest and easiest appointment she's ever had!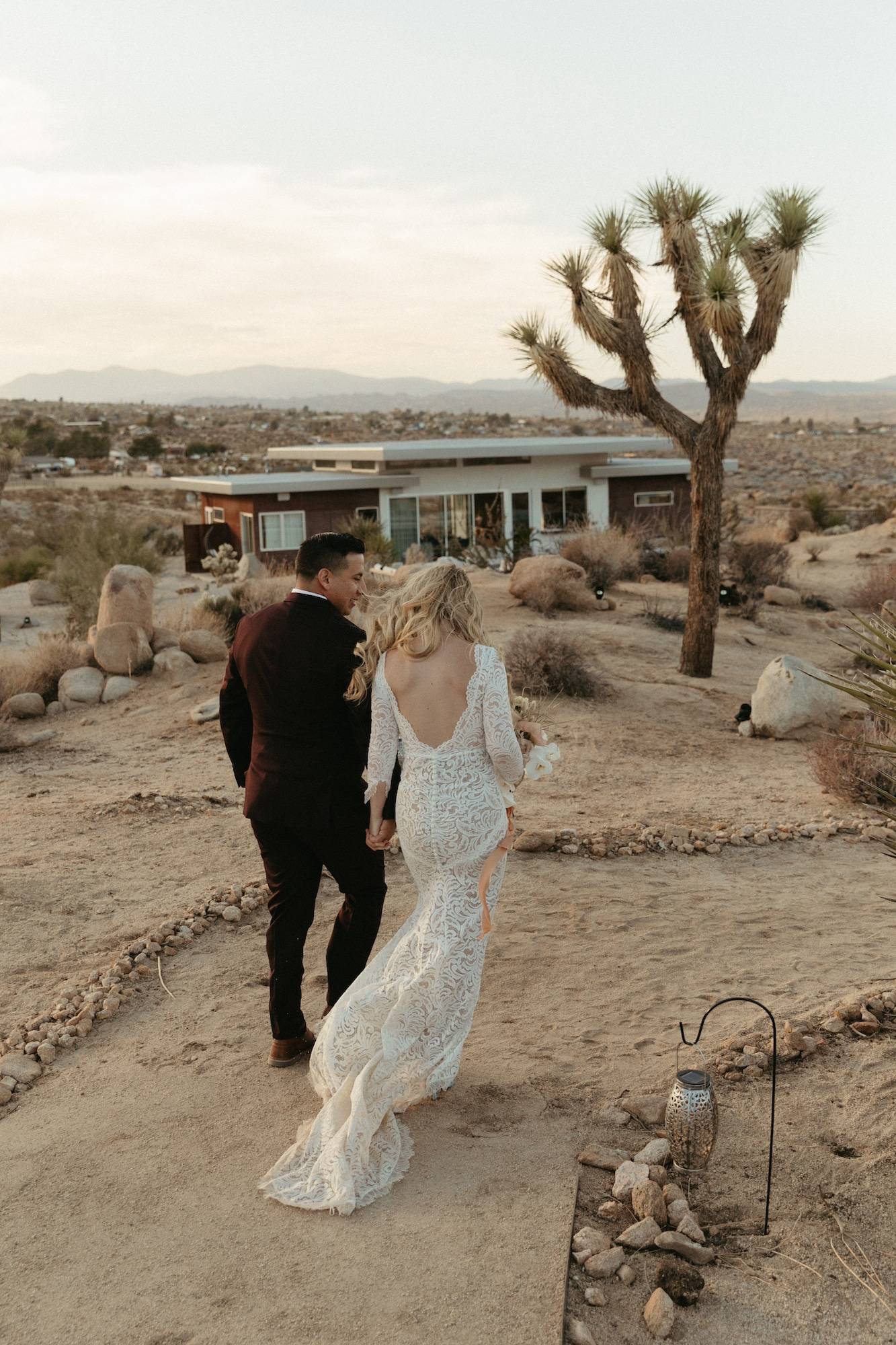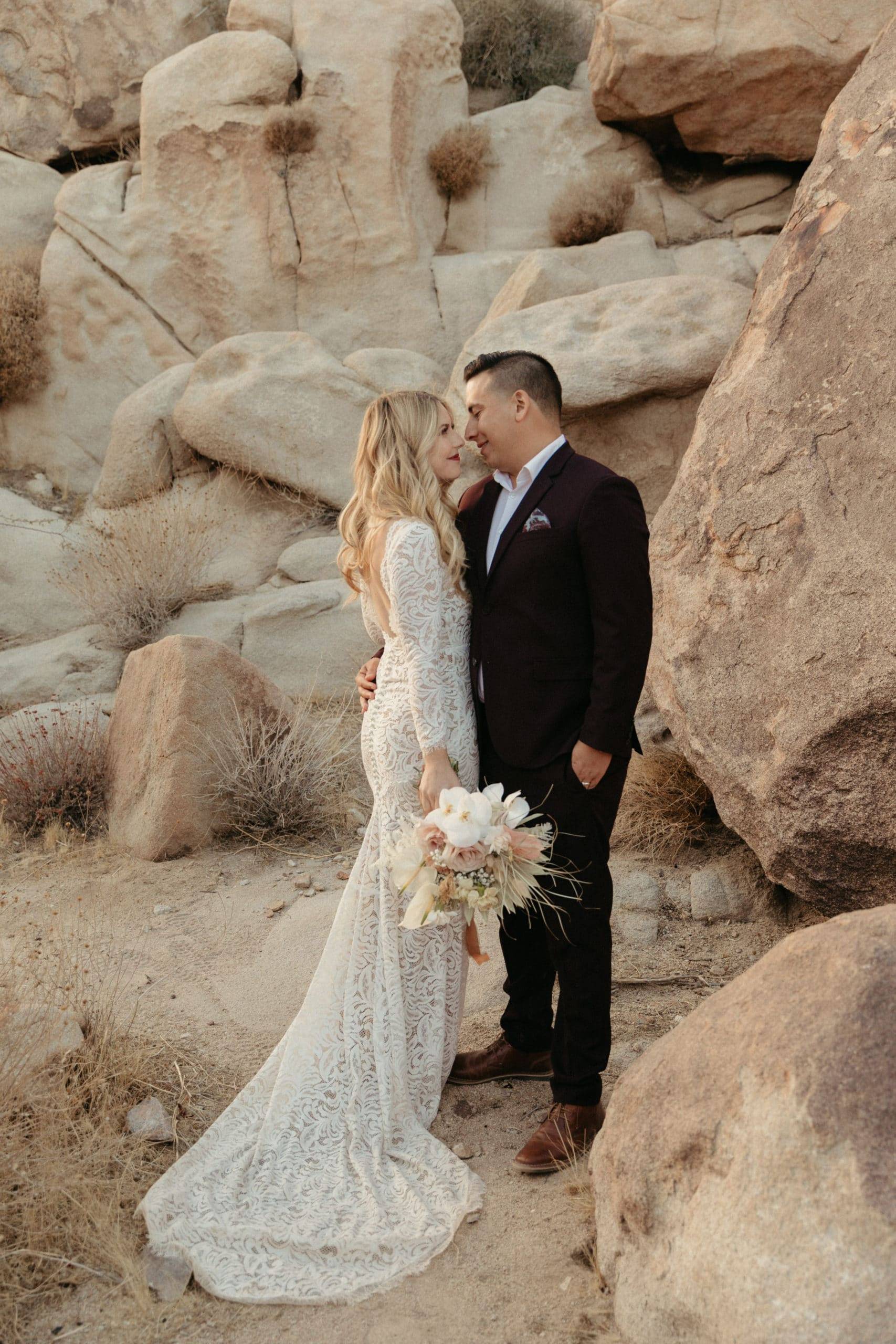 How did you feel in your dress on the day?
I felt so confident and beautiful in my ORLA gown on my wedding day- a huge grin never left my face. I felt like the best version of myself. I was so comfortable the entire day and night and didn't want to take my dress off!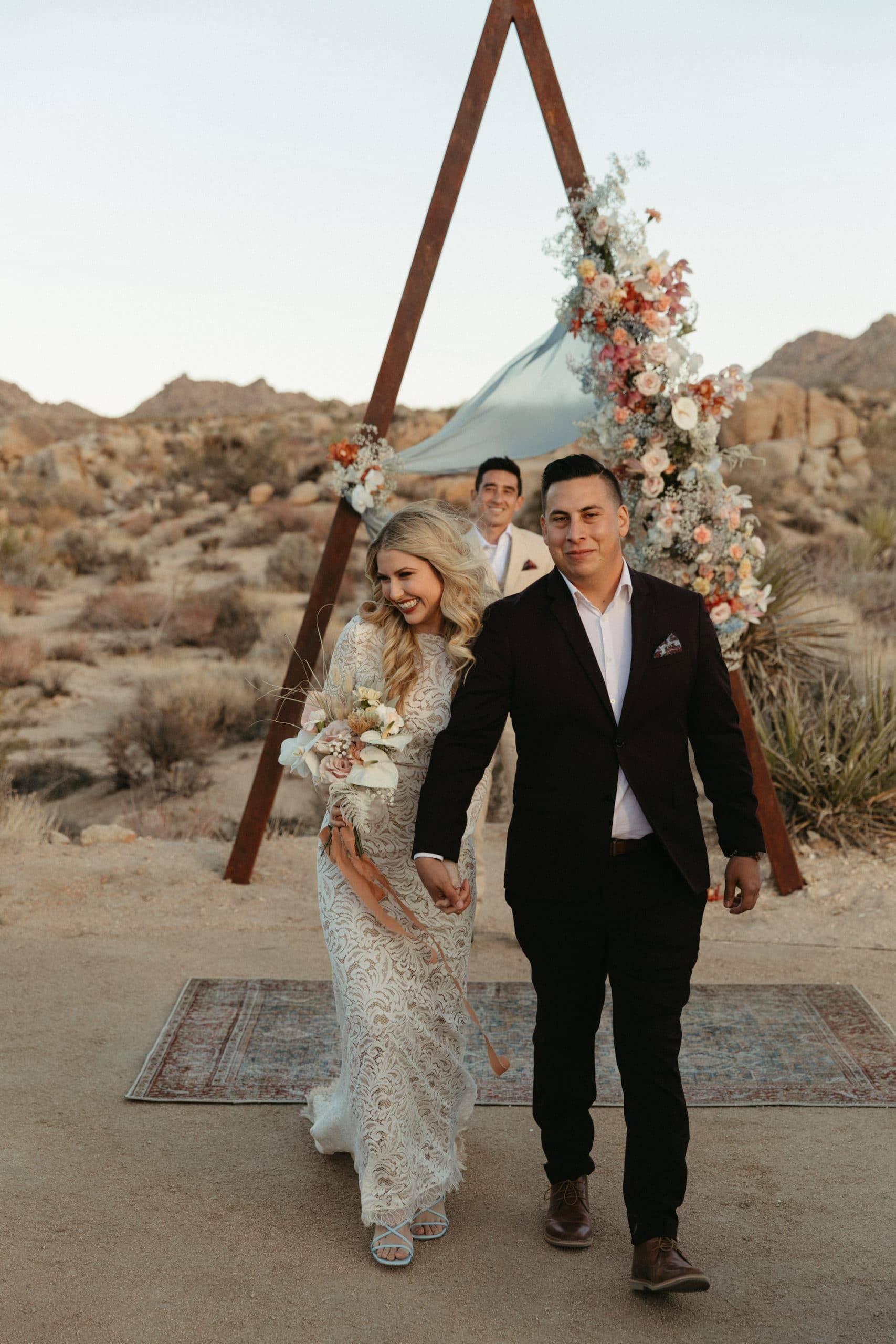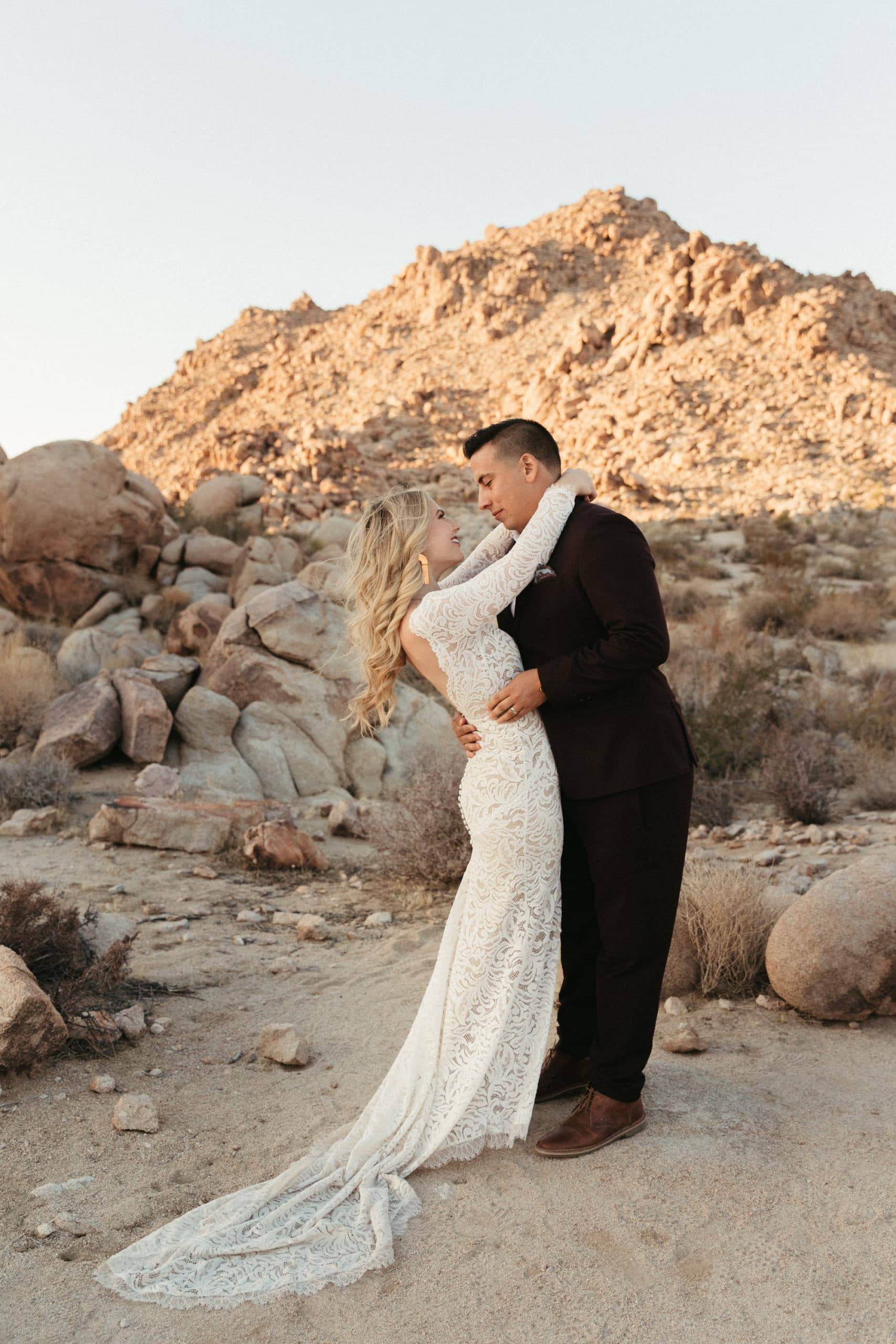 Where did you get married?
Tell us about the location & the style of your wedding day.
We were originally going to have an intimate wedding in Morocco, which was at the top of our list for our next travel destination. With COVID, we postponed 6 months and eventually came to terms with the reality that we would need to plan for something more local. We both agreed to get married in Joshua Tree, which has always been a place close to our hearts. We go every year, whether it's to celebrate an anniversary of just have a little getaway in nature, so it instantly felt like the right decision for both of us. Once we officially switched gears by committing to Joshua Tree and connecting with our local vendor team, everything just naturally fell into place. We were still able to incorporate Moroccan-inspired touches combined with pops of blue and neutral sand tones to accentuate the beauty of the desert. While COVID definitely brought some challenges to planning our wedding, everything turned out even more beautiful than we imagined, and we wouldn't change a thing!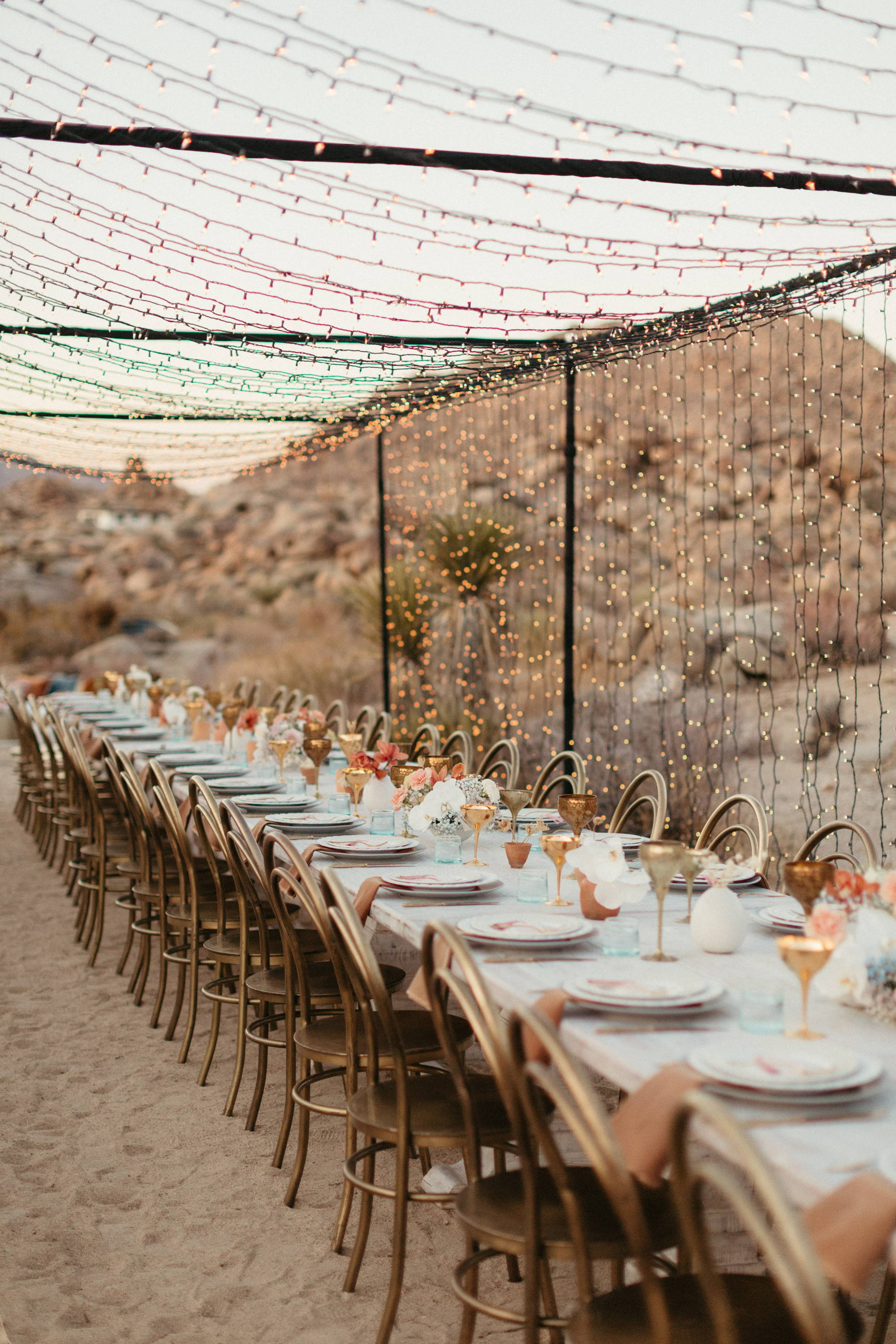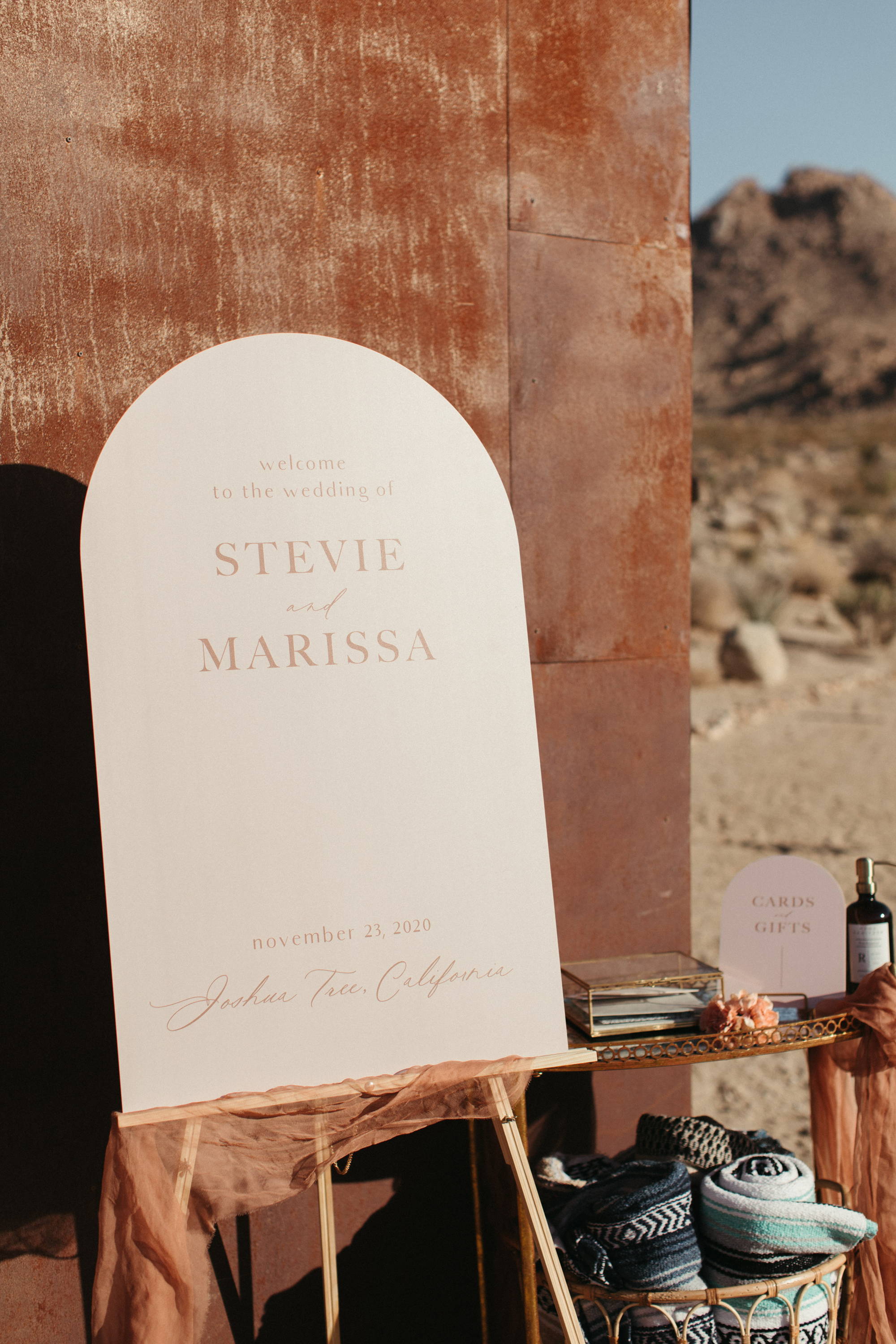 Tell us about your hair and makeup look
and the accessories you chose…
It was really important that I felt like myself on my wedding day. I wanted to feel effortlessly beautiful and authentic to my own style. I curled my own hair and my makeup artist did an exceptional job at accentuating my features without going overboard!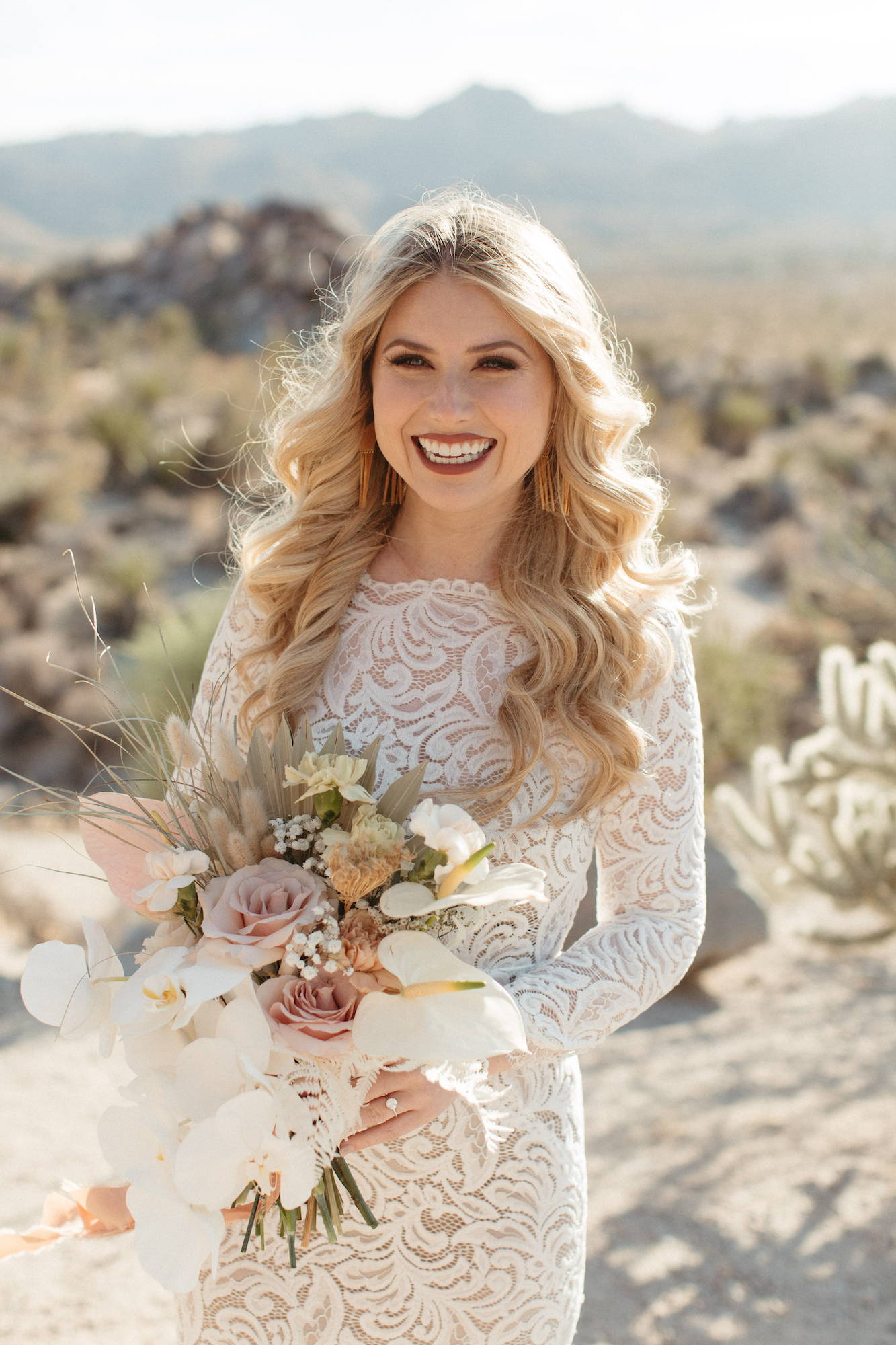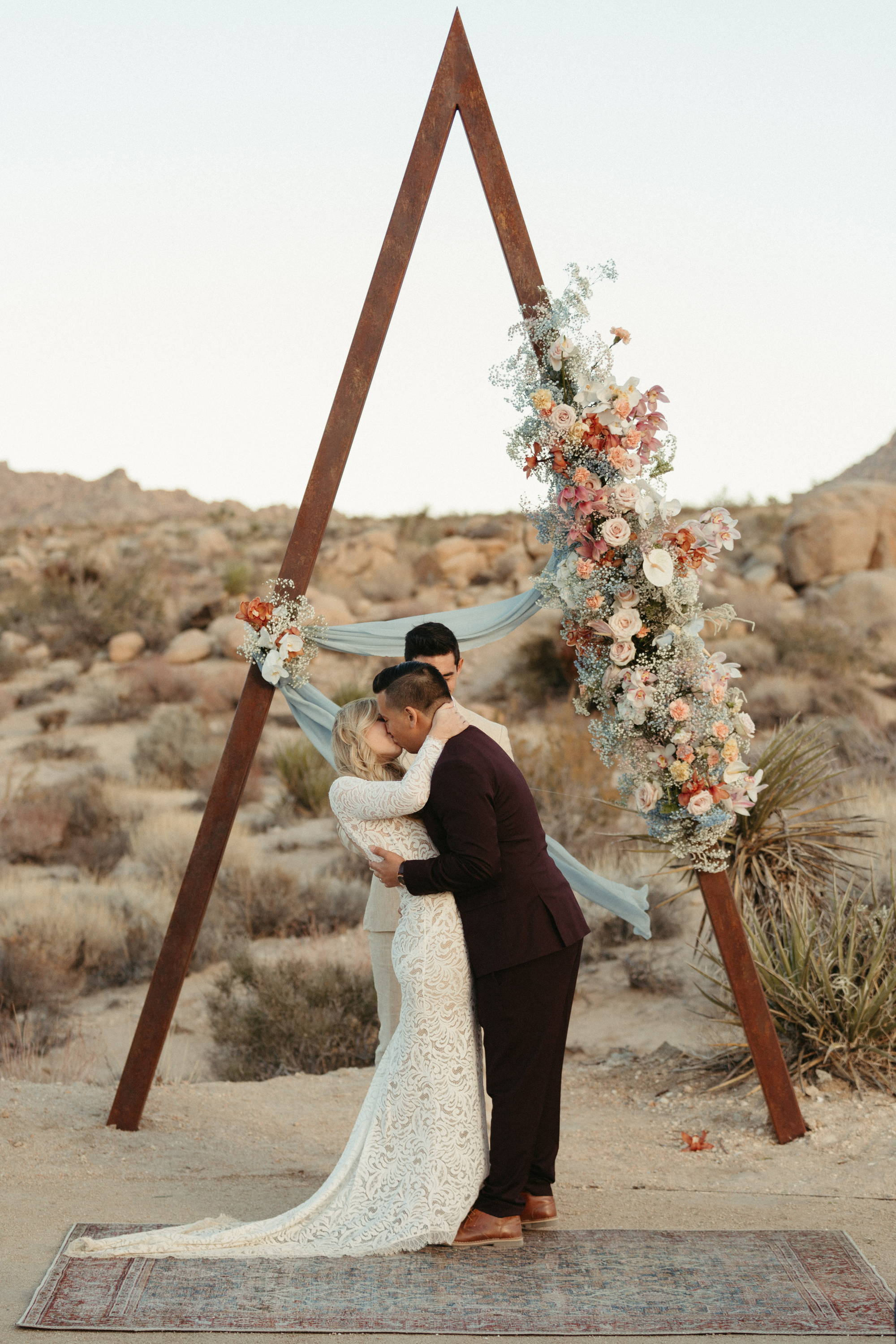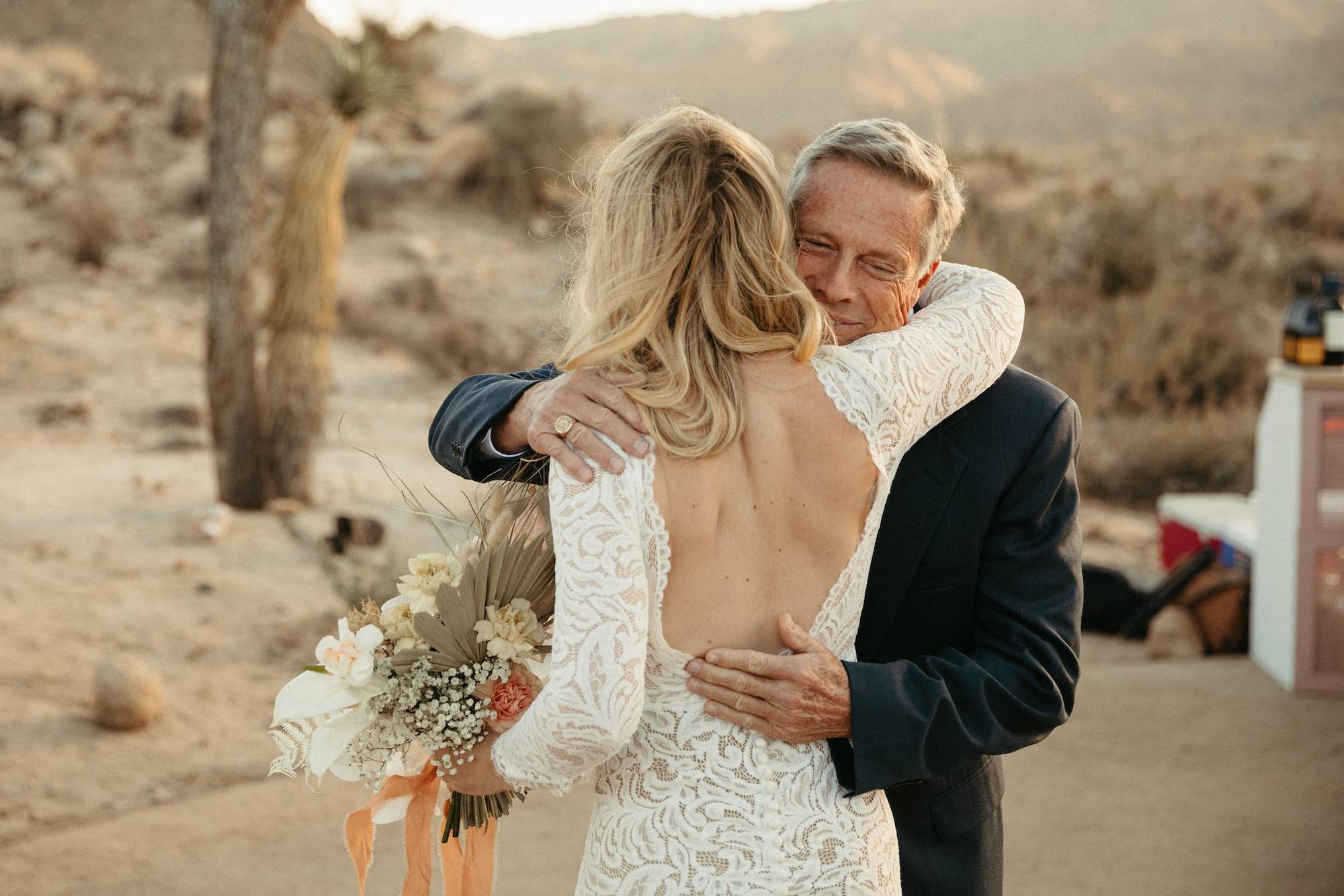 What made your day extra special?
My husband and I decided to do our vows privately during our "First Look." When we both turned around and he saw me in my GLL dress, the look on his face affirmed how I already felt in my dress. We both couldn't stop smiling and saying our vows to each other in a place so meaningful to us will forever be the most intimate, magical moment of my life. Needless to say- I was hysterical!
The funniest moment on the day was…
The speeches our best friends and family members gave! They did not hold back with recalling silly memories and telling embarrassing jokes. They put so much thought into their words; all of our guests went from laughing to crying to laughing again. It was so special to look around and take in the moment; we were surrounded by the most important people in our lives in nature under the twinkle lights, laughing our asses off.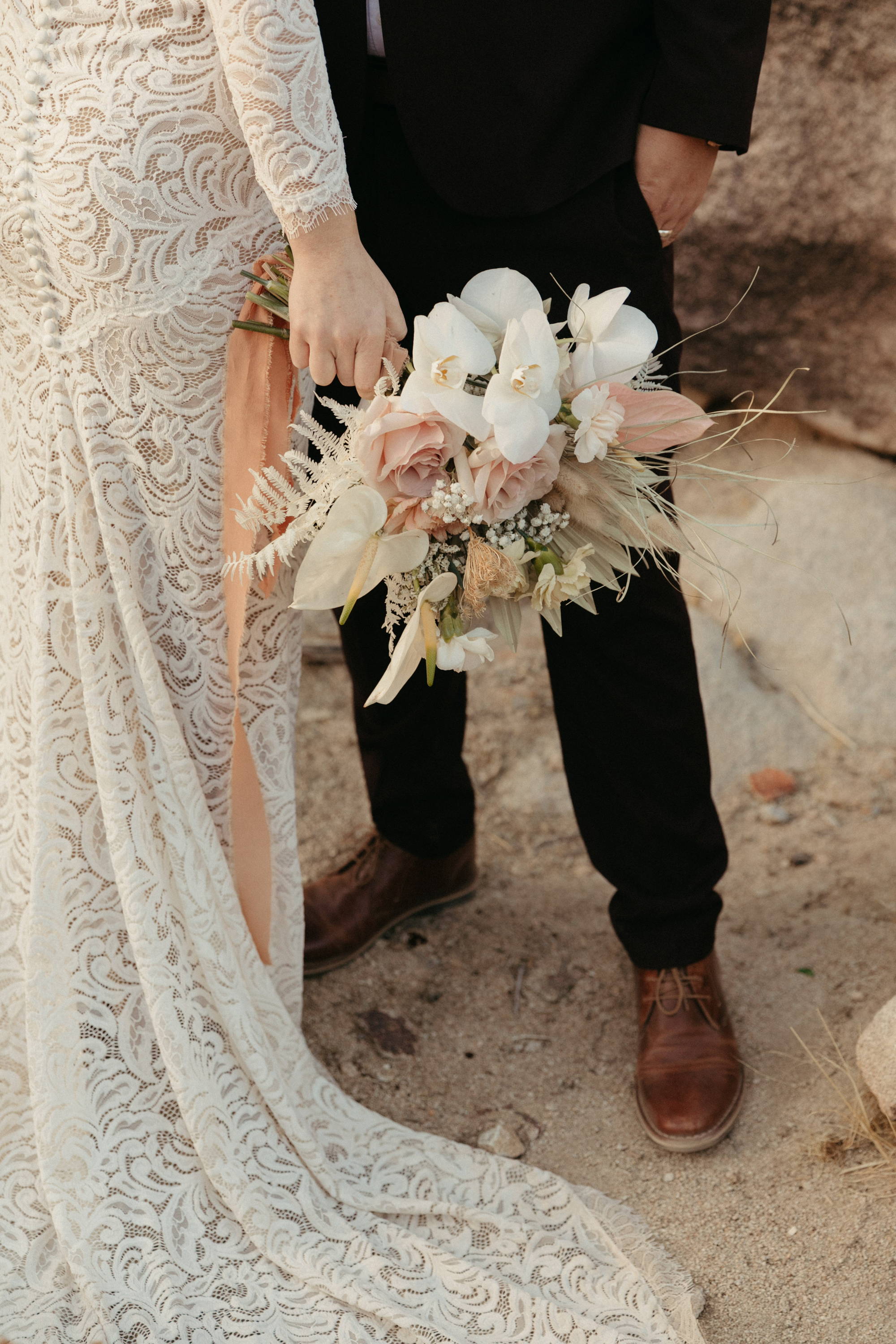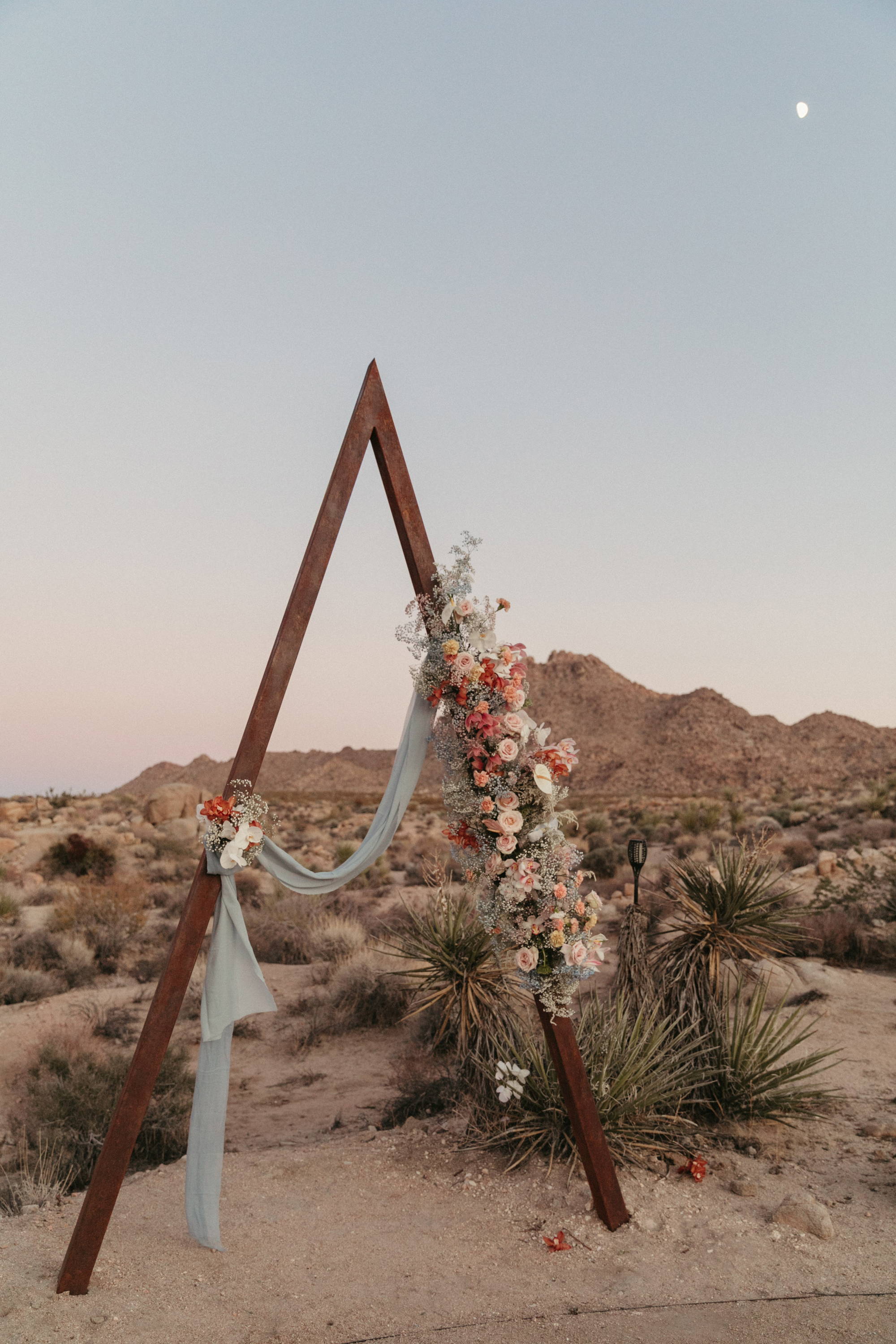 Where will you be honeymooning?
To honor our original plan, we will be honeymooning in Morocco as soon as travel restrictions are lifted. It's nice to have something to look forward to and we have certainly learned that it will all work out how it was meant to in the end.
Any last advice or words of wisdom that you can share…
Not everything will go as planned. Embrace every change, big or small, and cherish the moments throughout the day- it goes by so quickly!