Stirling & Kate in the Zsa Zsa Gown
Welcoming our first ever ZSA ZSA #GRACEBride Kate and wow did she come in with a bang!
Kate and her new hubby Stirling tied the knot in Tulum, Mexico in a very special elopement.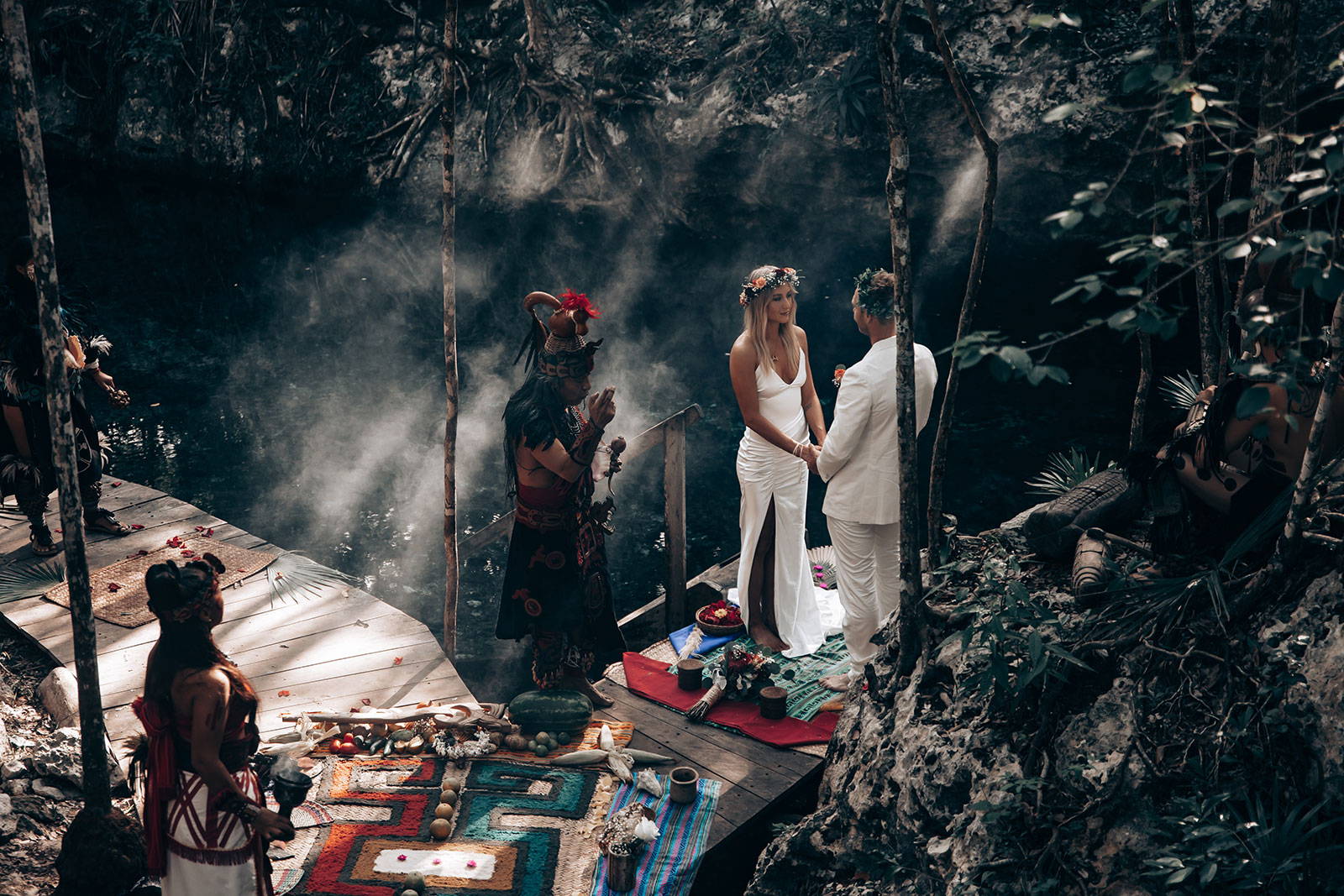 What is a GRACE woman to you?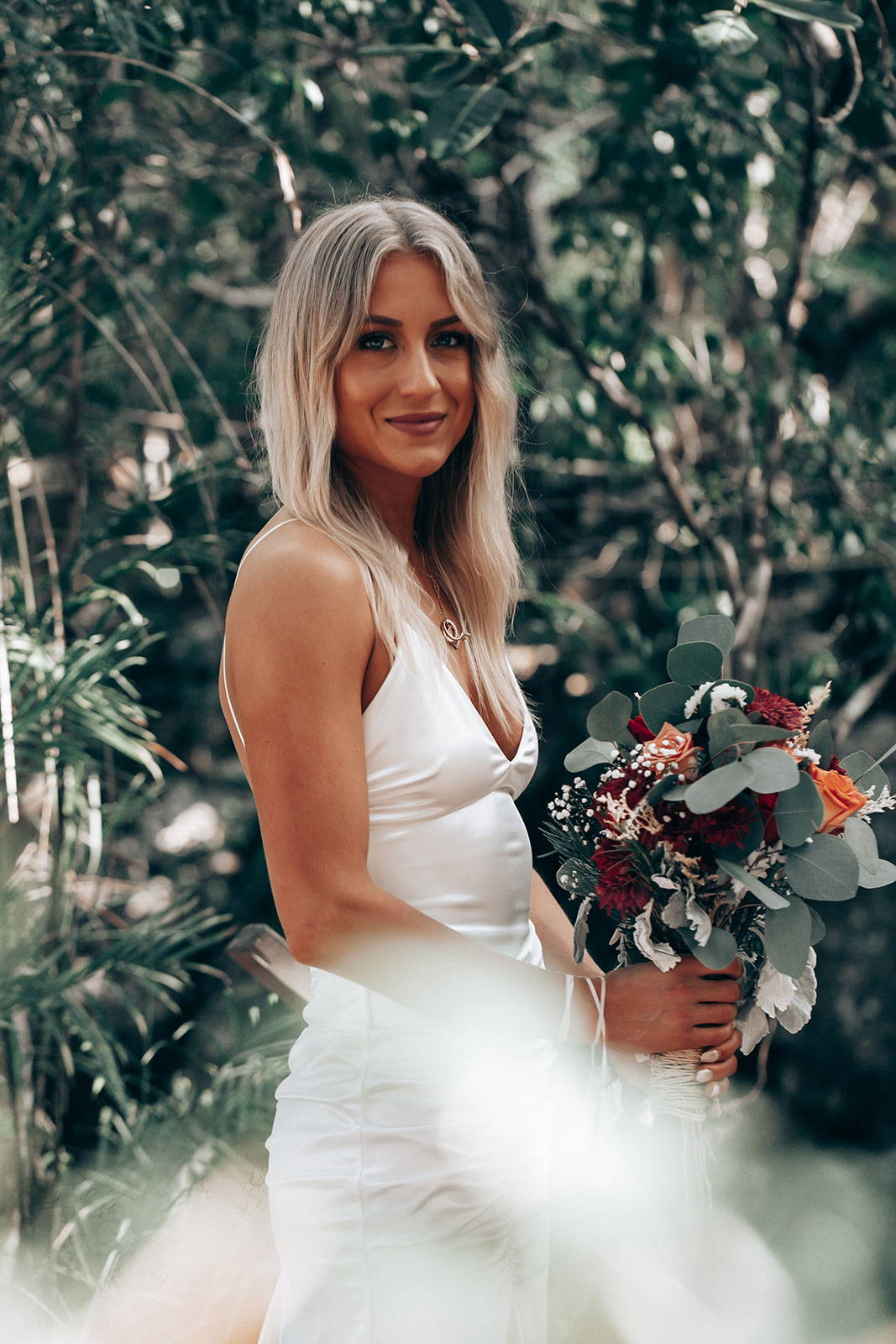 You are our first ZSA ZSA #GRACEBride, how did you know she was 'The One'?
I knew she was the one as the sexy, elegant effect of ZSA ZSA perfectly fit my vision for my elopement.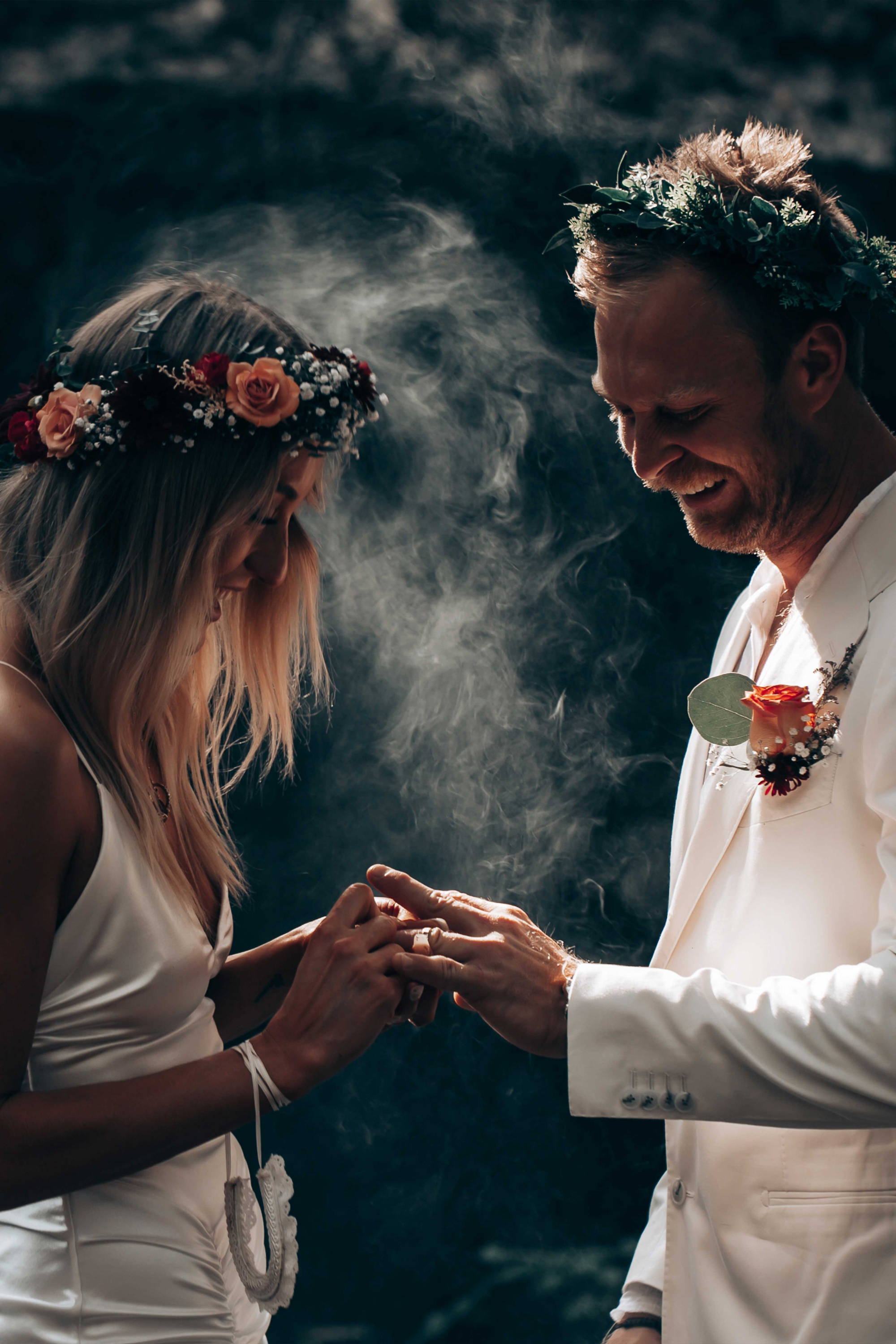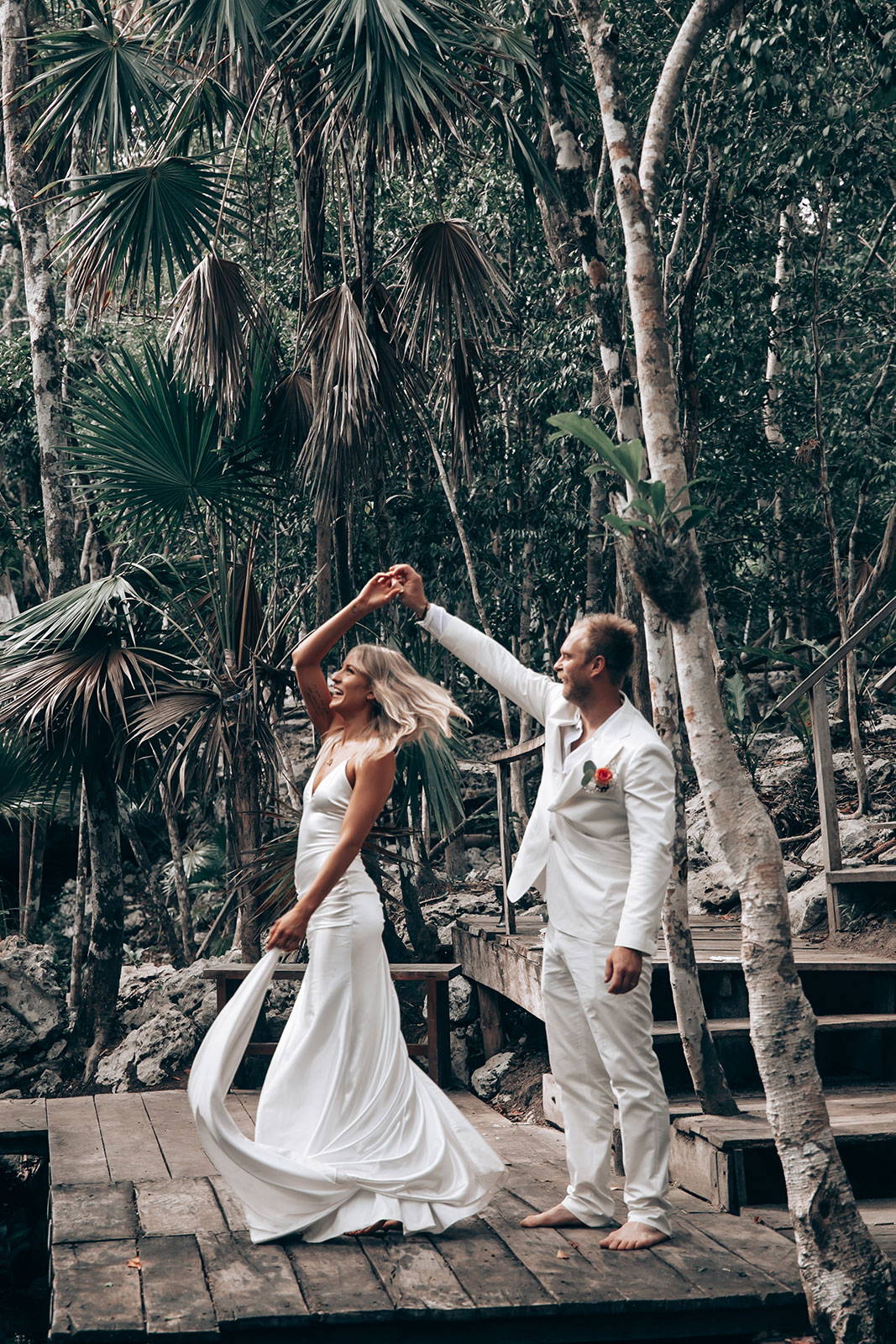 Tell us about your experience when you found your dress, did you buy your wedding dress online or in one of our showrooms?

I bought my dress from the Alexandria showroom in Sydney with the help of Kirah who was so accommodating and made the whole experience a dream.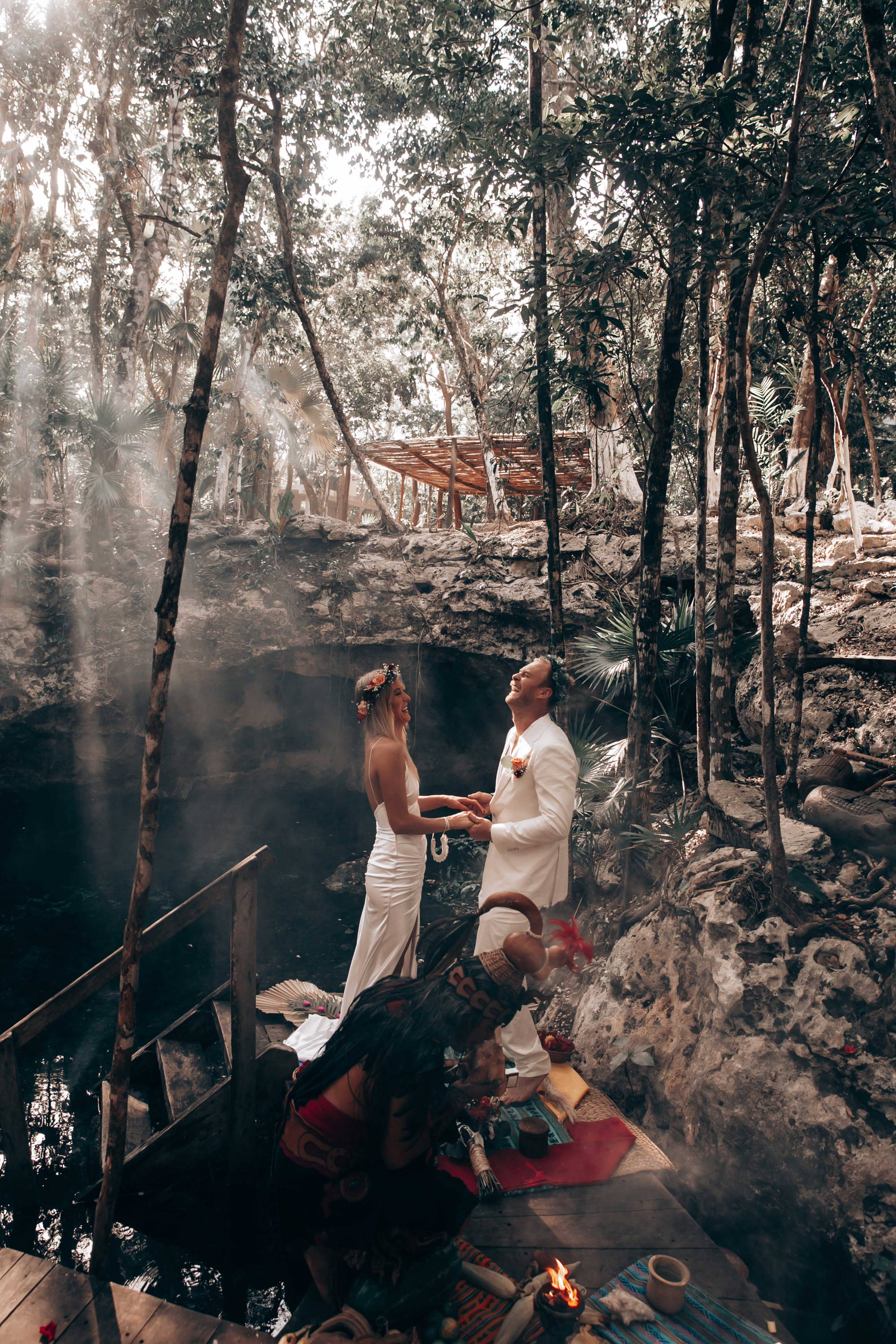 Tell us all about your ceremony and where you got your inspiration from? It truly looks like one of a kind.

It really was so different in the best way. Our ceremony was held by a shaman and his family, it was so unscripted and authentic which made it so special. It was just the two of us and it just felt so right.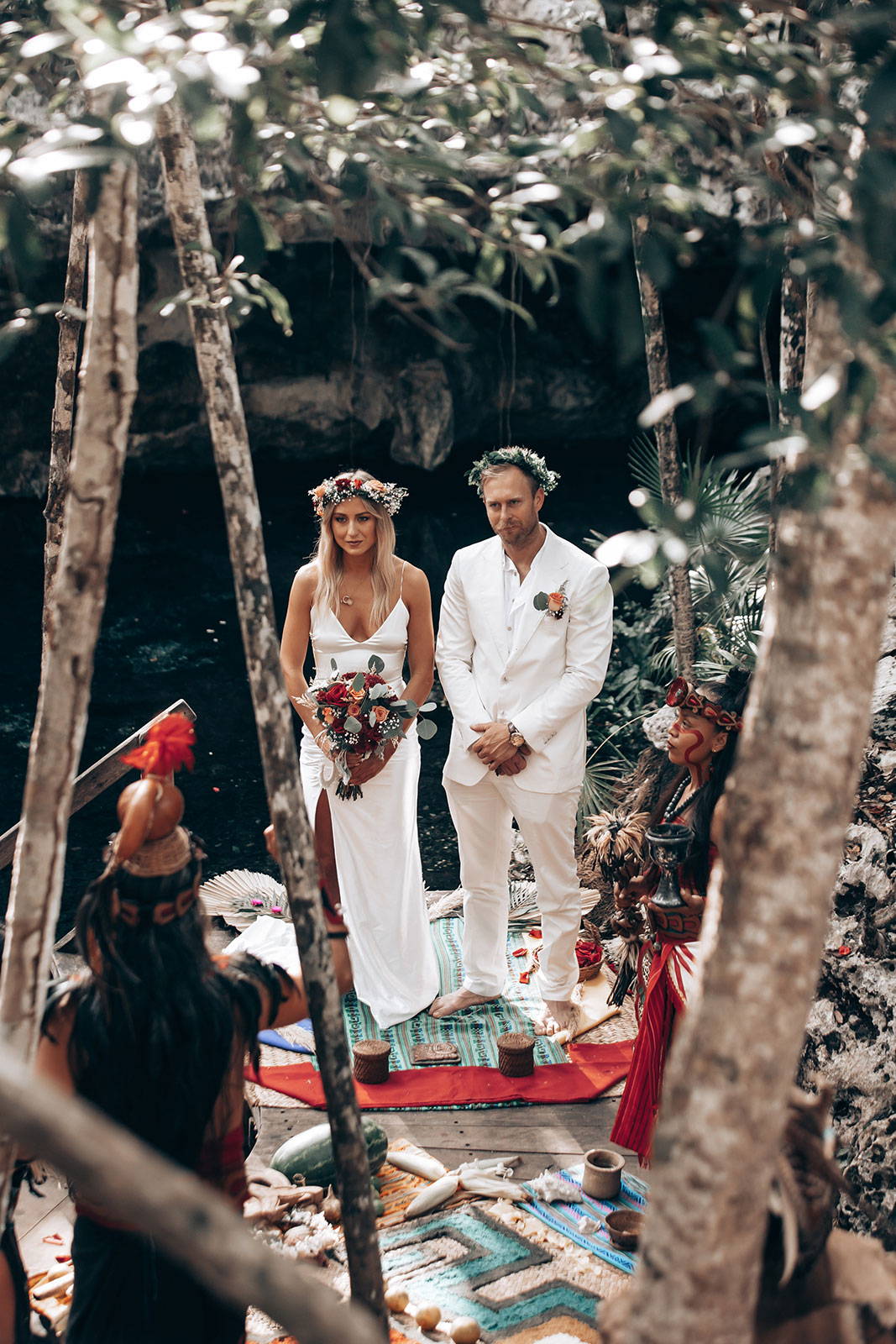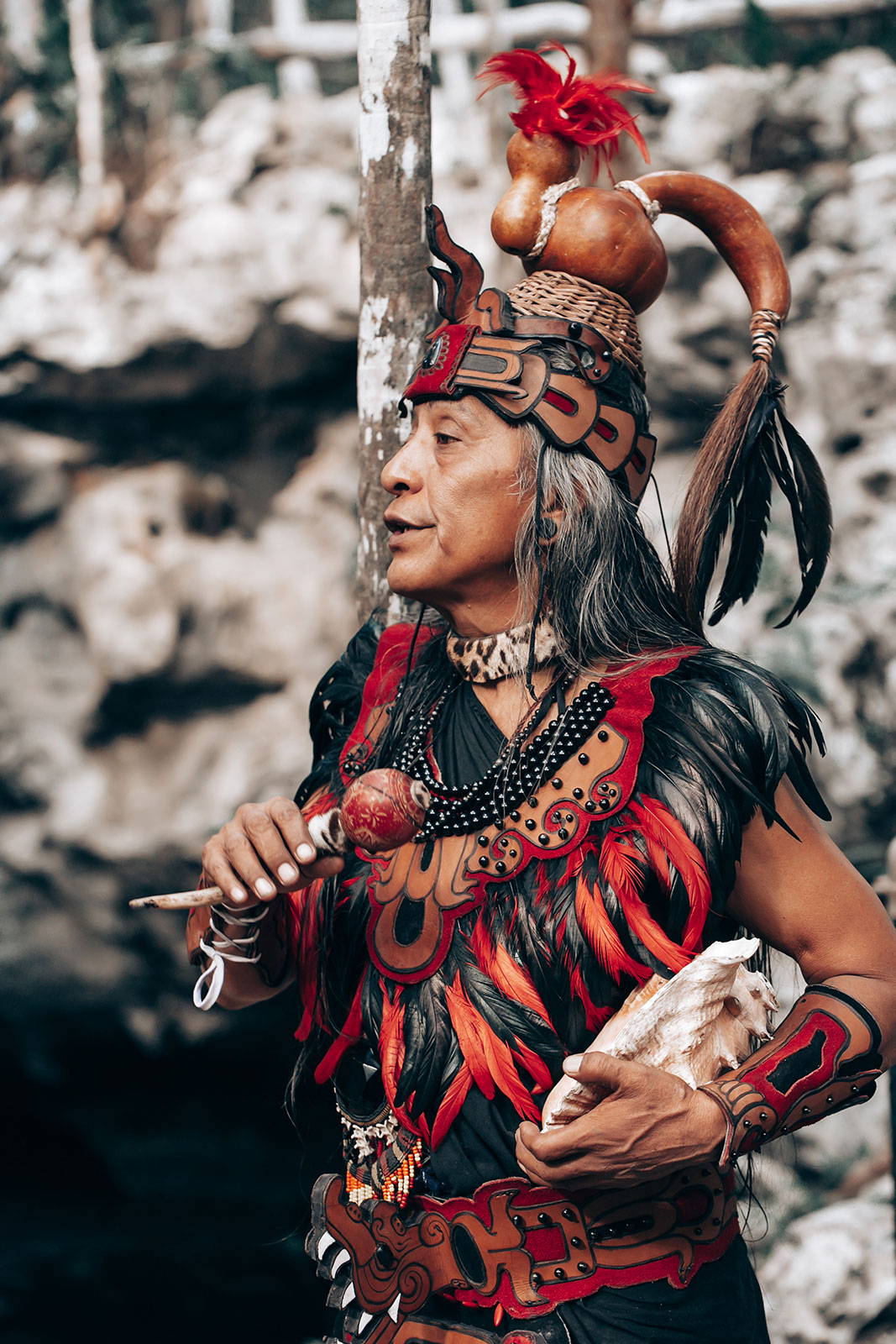 What did you do for your first date?
Our first date was actually just brunch at a cafe where we sat and spoke for hours.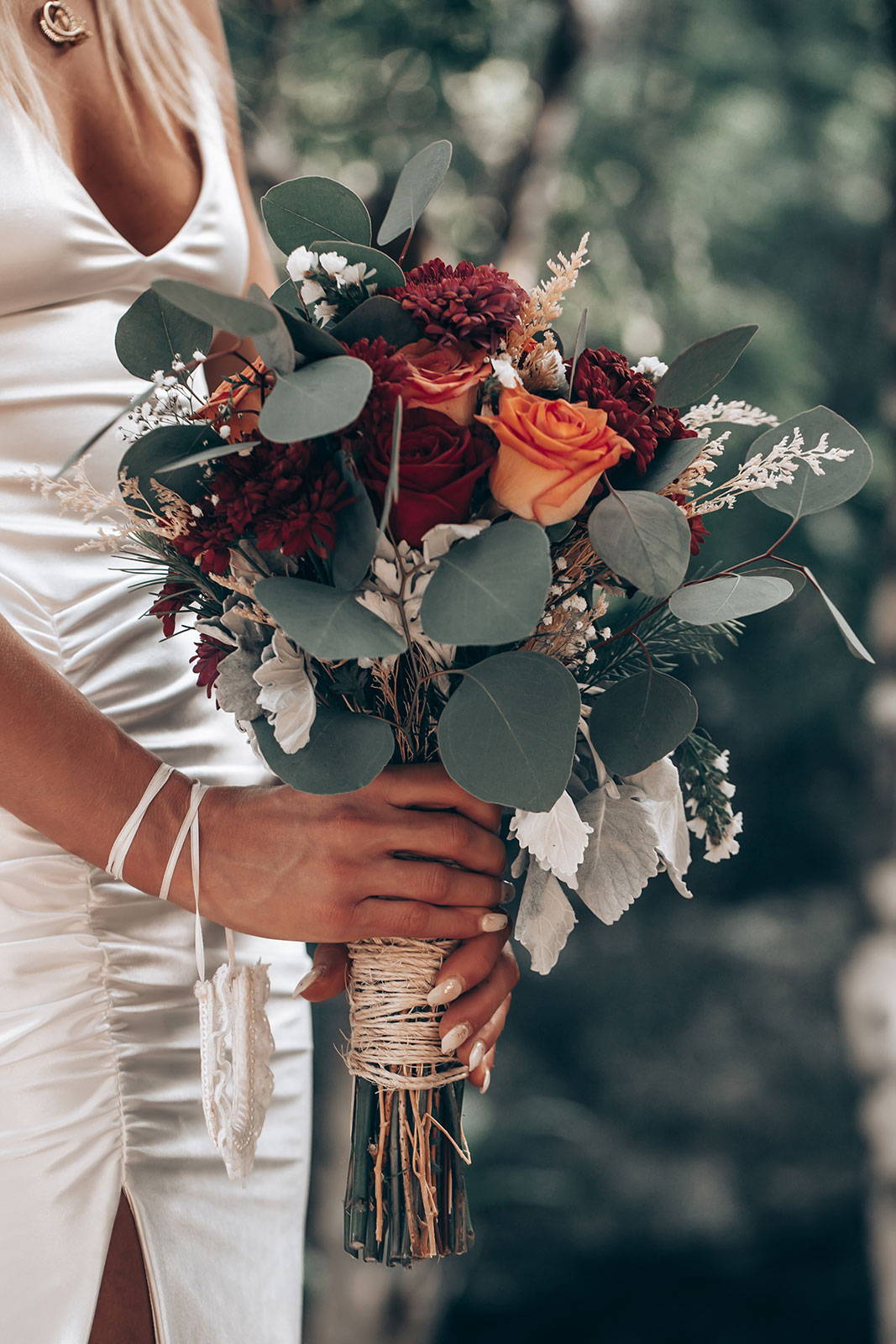 I am a hairdresser so I did my own hair and makeup for the day.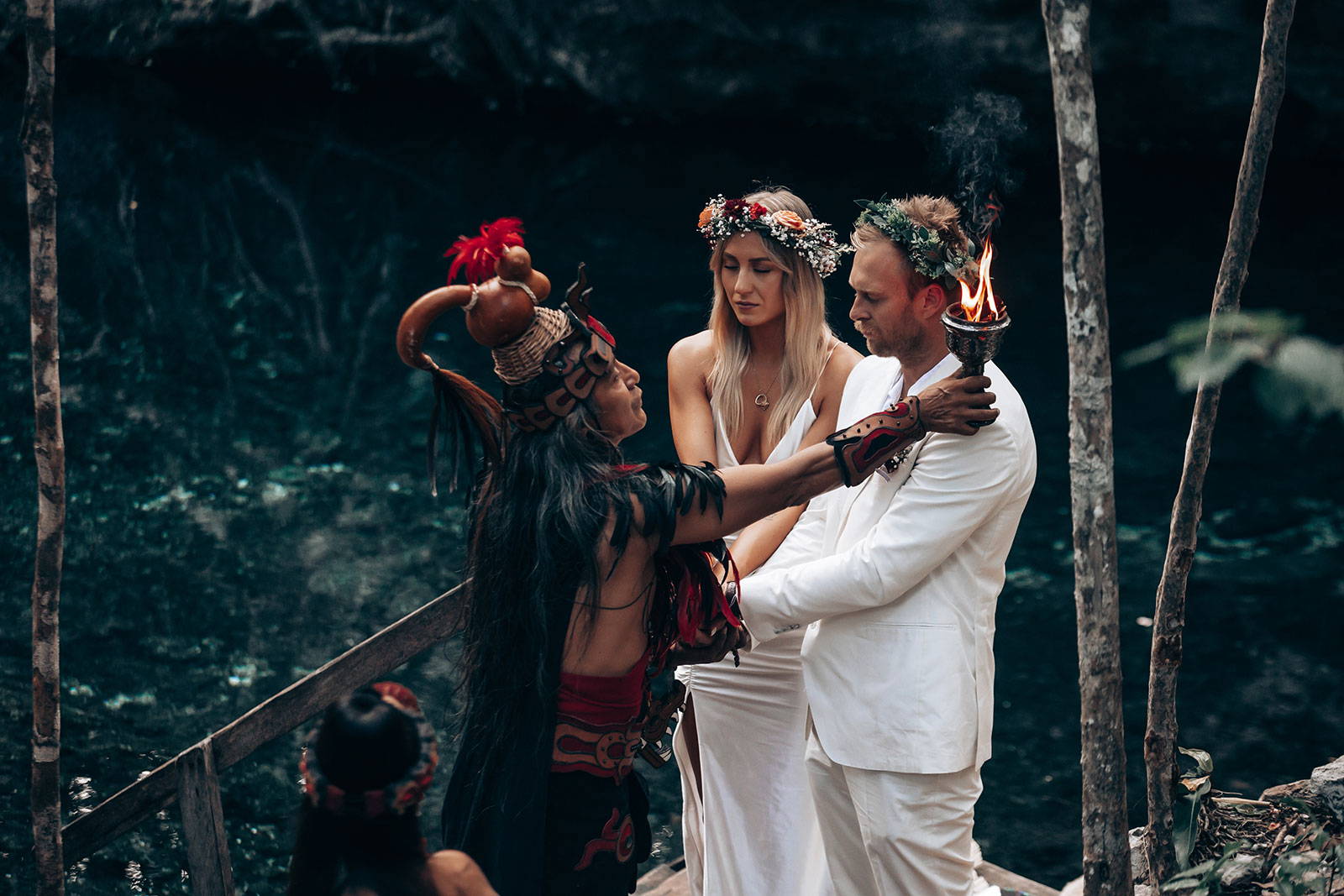 You are such a unique bride and so was your location! Where was your wedding and does it signify anything important for you and your partner?
Tell us about the location & the style of your wedding.
Thankyou! Our wedding was help in Tulum, Mexico. The location didn't signify anything important to us however the sacred ceremony was what drew me to that decision as it felt like a fresh new chapter that we could begin together.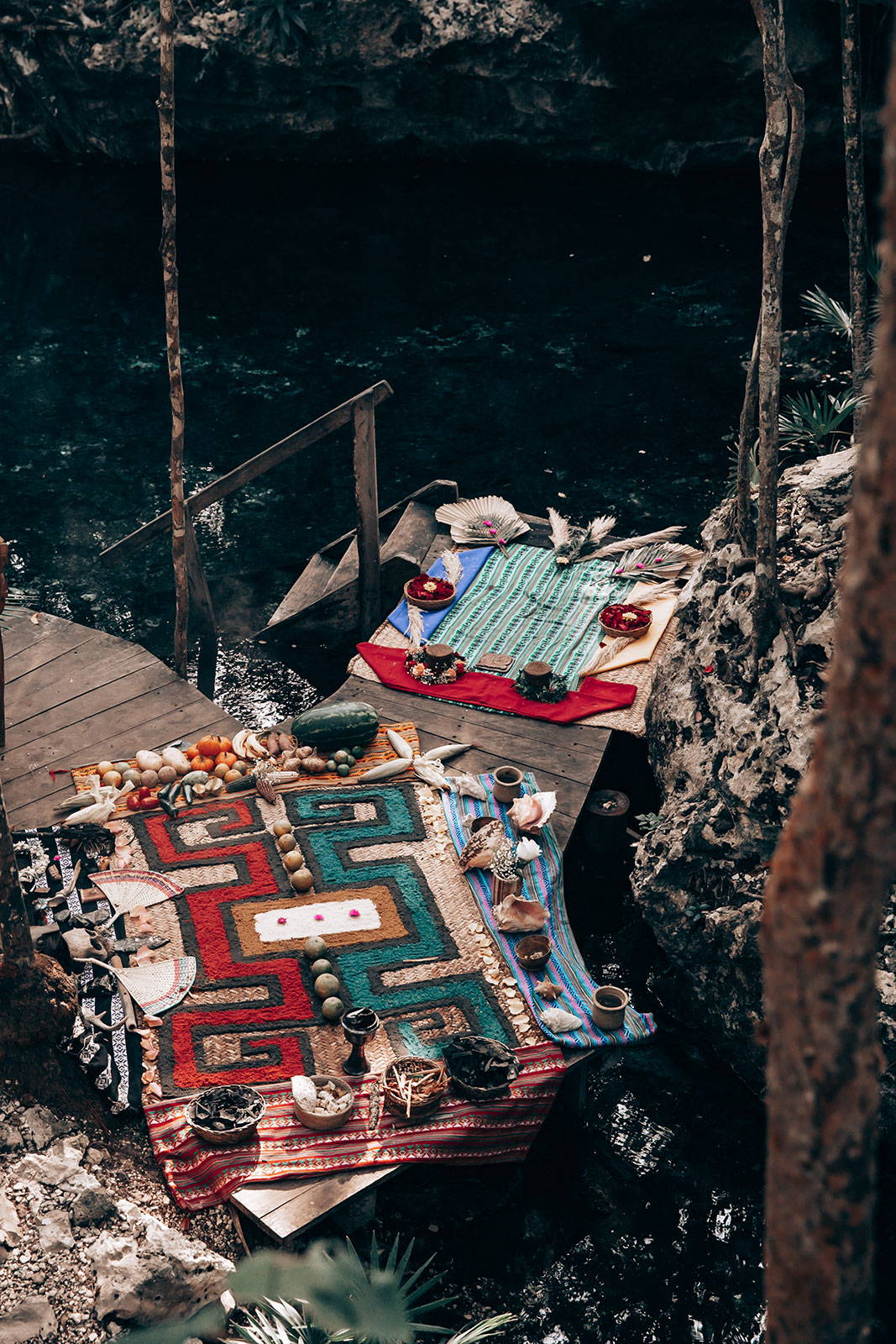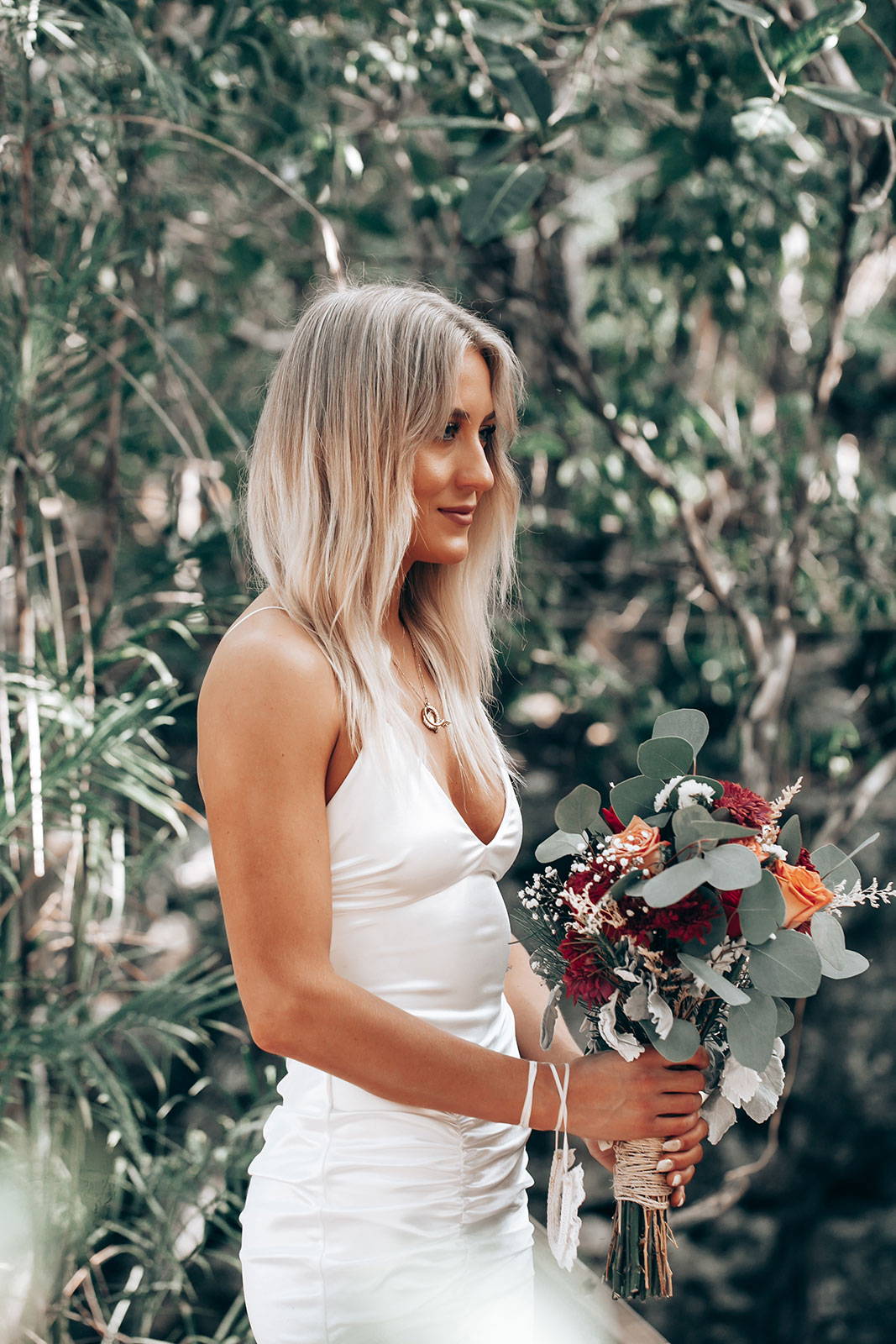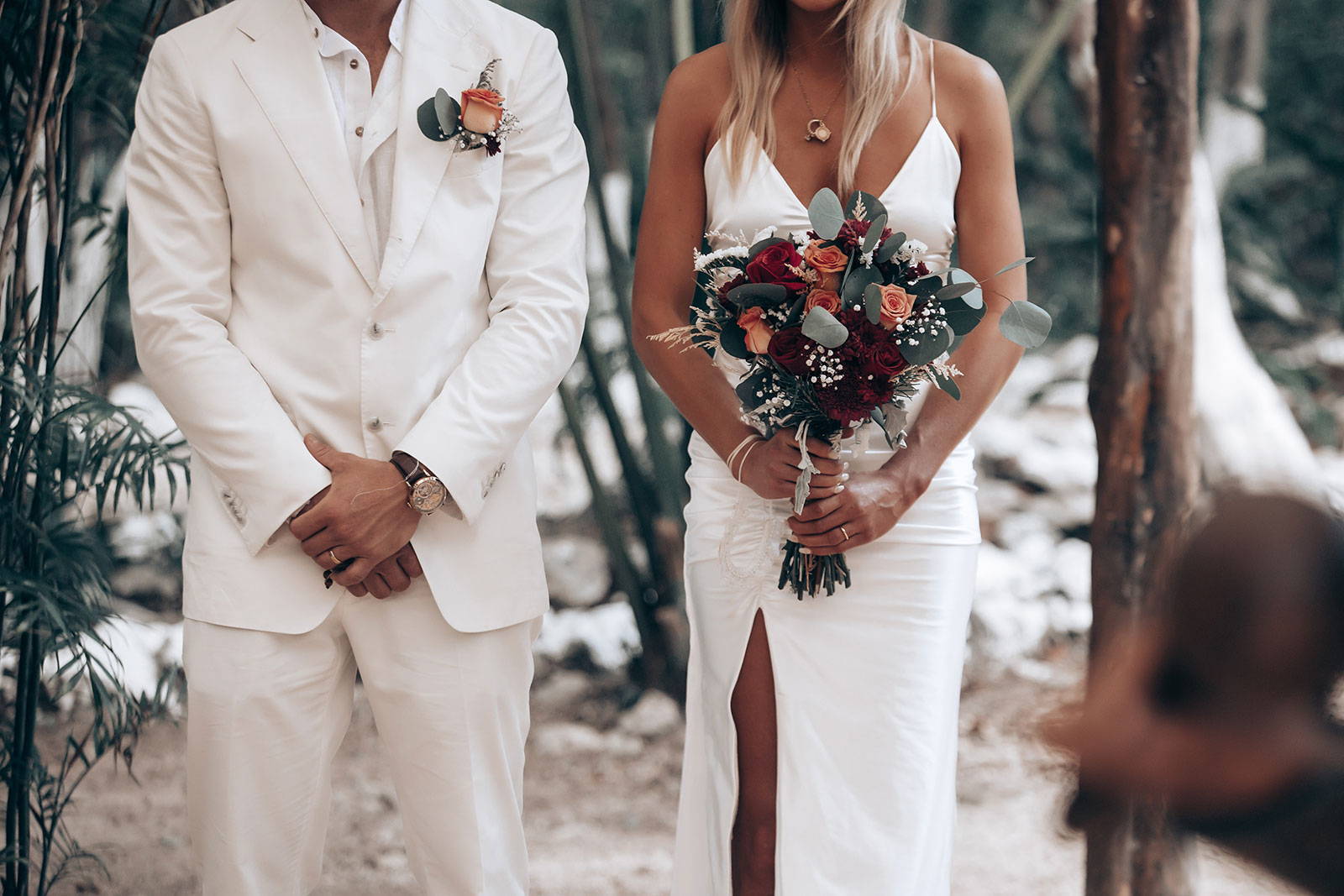 ZSA ZSA is lycra, did you swim in her?
I didn't actually, however I plan to re wear her for our "after wedding party" so I'm sure after a few drinks I'll take her for a swim.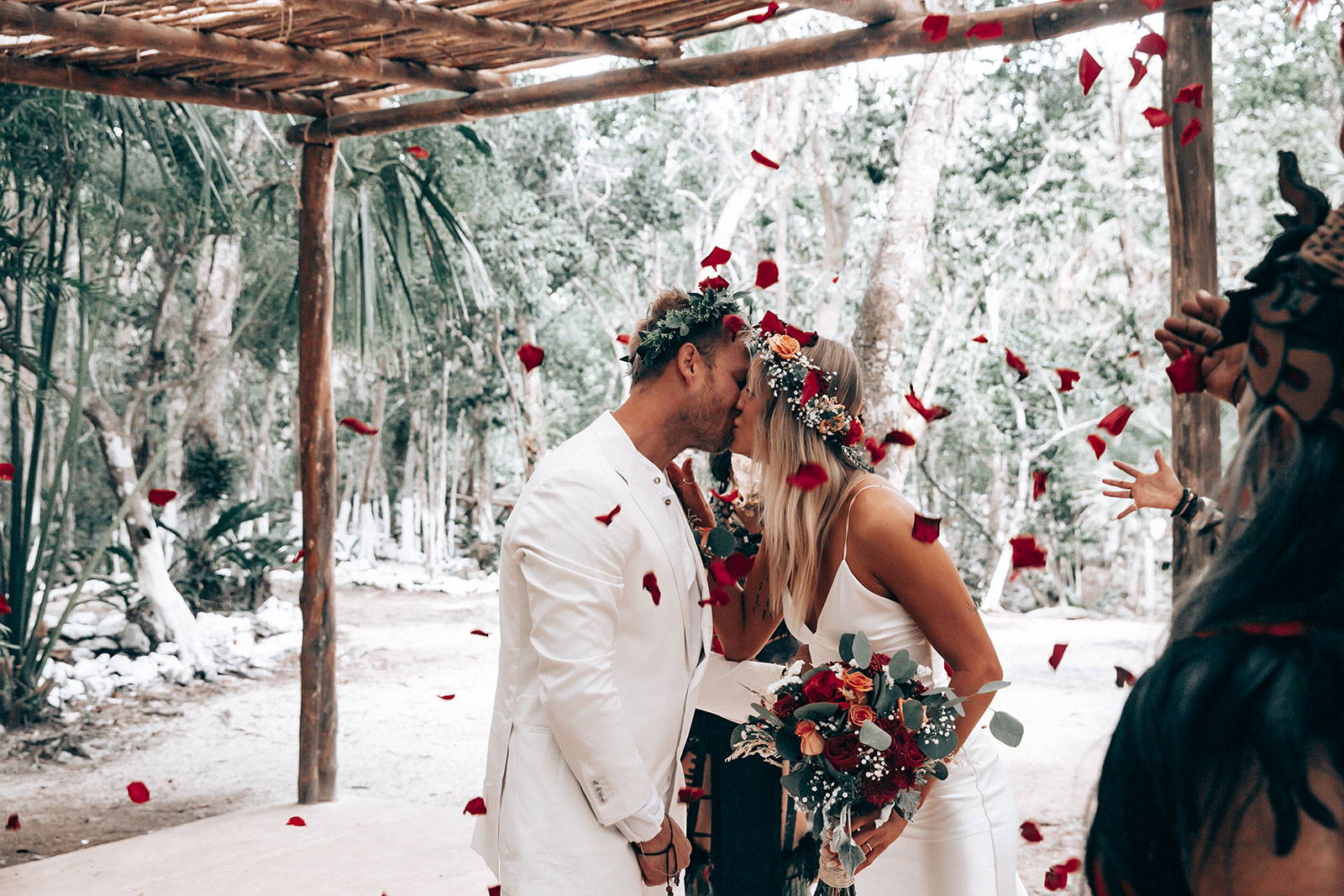 ---
Any last advice or words of wisdom that you can share with future GRACE brides...
Enjoy every moment! It goes so fast and hopefully we will only have the wedding experience once!



Venue: Tulum, mexico
MAKEUP STYLIST: myself