Tom & Tash in the Martini Gown
Tash and Tom tied the knot at Summergrove Estate - joining their love for both the country & the beach (as it overlooks the Tweed Coastline). Decorated with beautiful pastel blooms by Pollen Weddings & fruit galore on the tables & bar. A relaxed day filled of fun & full of Summertime vibes.
​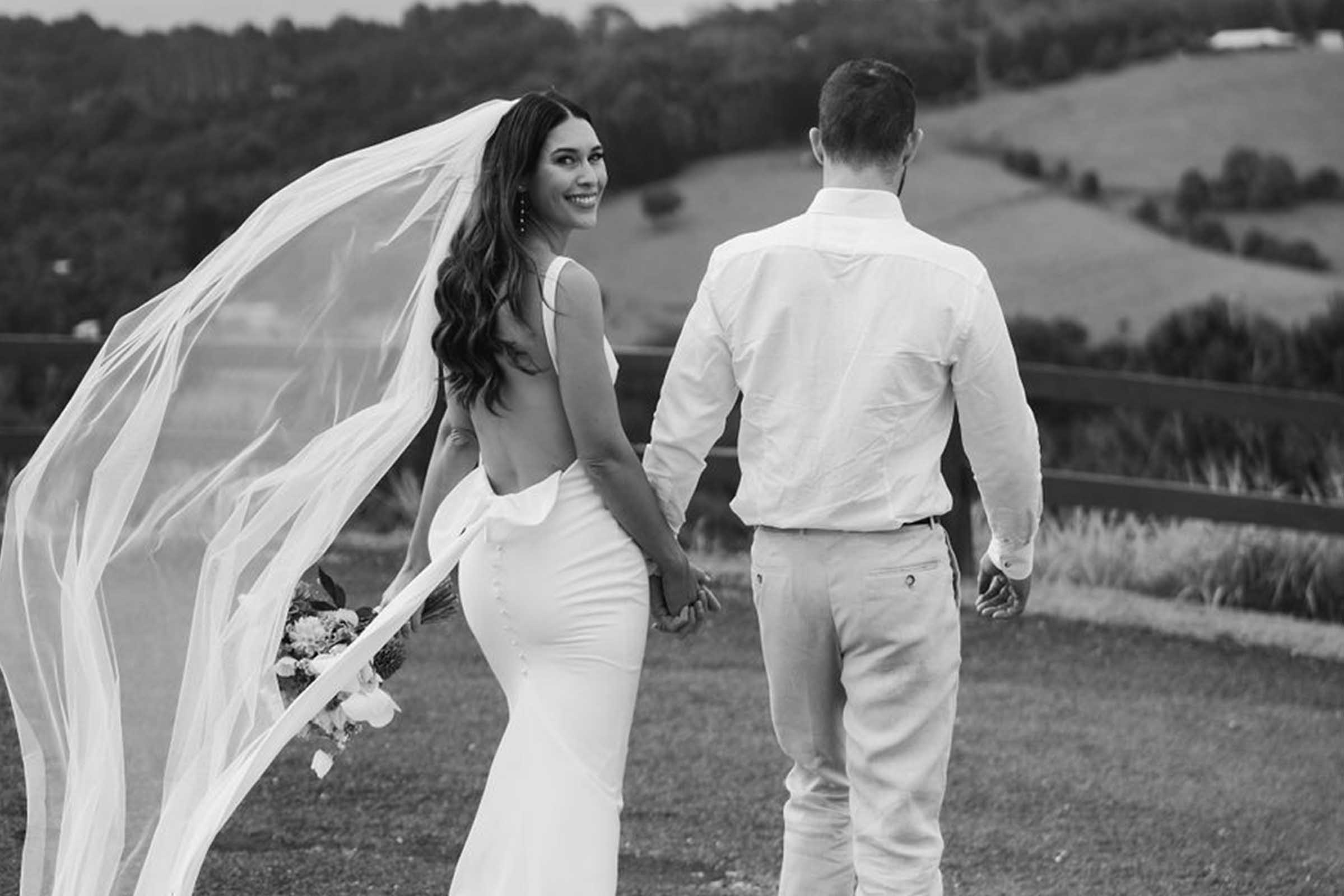 What is a GRACE woman to you?
To me, a GRACE woman is elegant, sexy and carefree.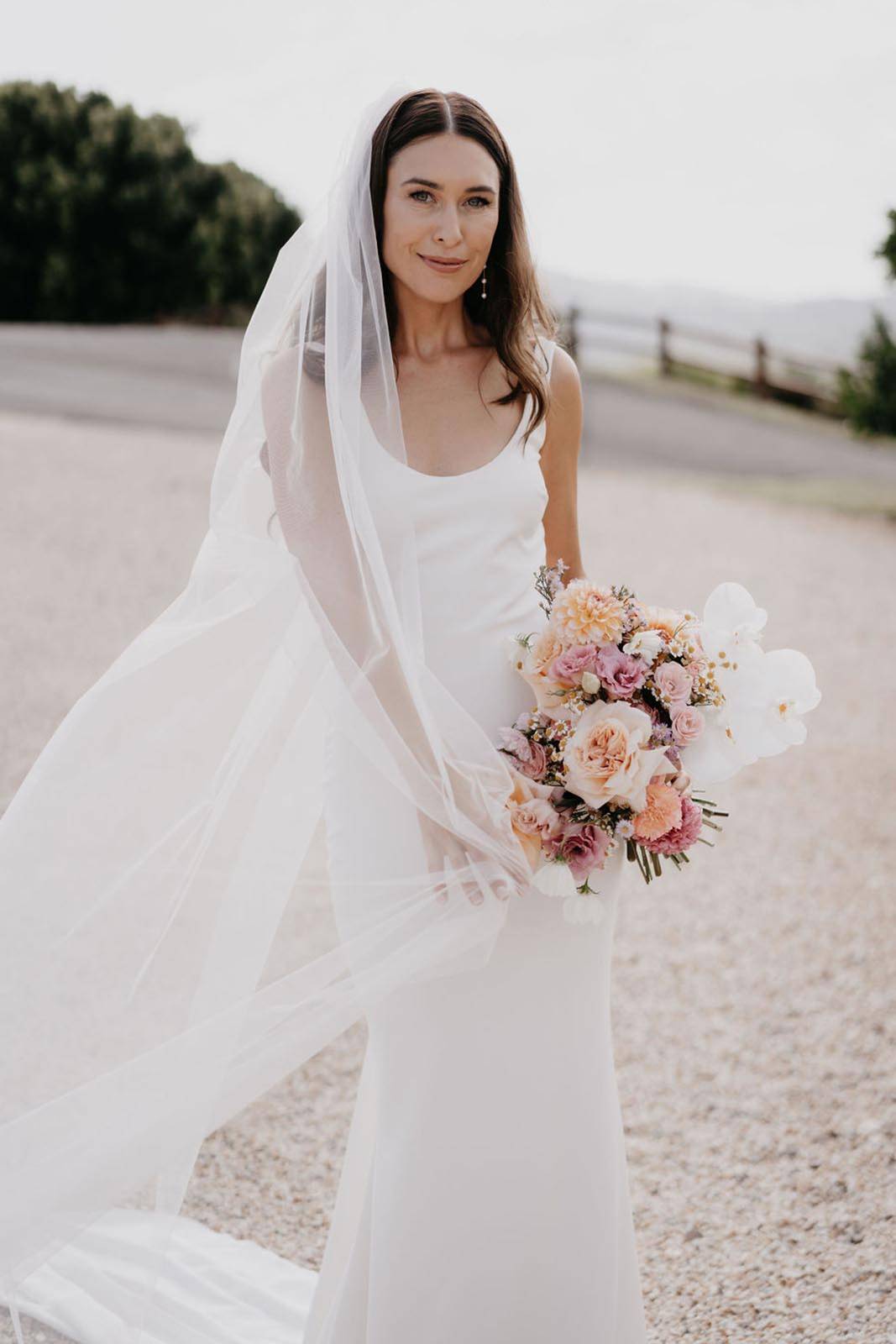 Which GRACE dress did you wear and how did you know it was 'The One'?
I chose the Martini dress. I fell in love with the dramatic detachable bow at first sight. I loved its elegant and minimalistic silhouette, with a touch of sexy and fun. I was after a dress I could feel comfortable in, dance with my partner in, hug my friends in, and still feel like an elegant and relaxed bride. This dress ticked all the boxes for me!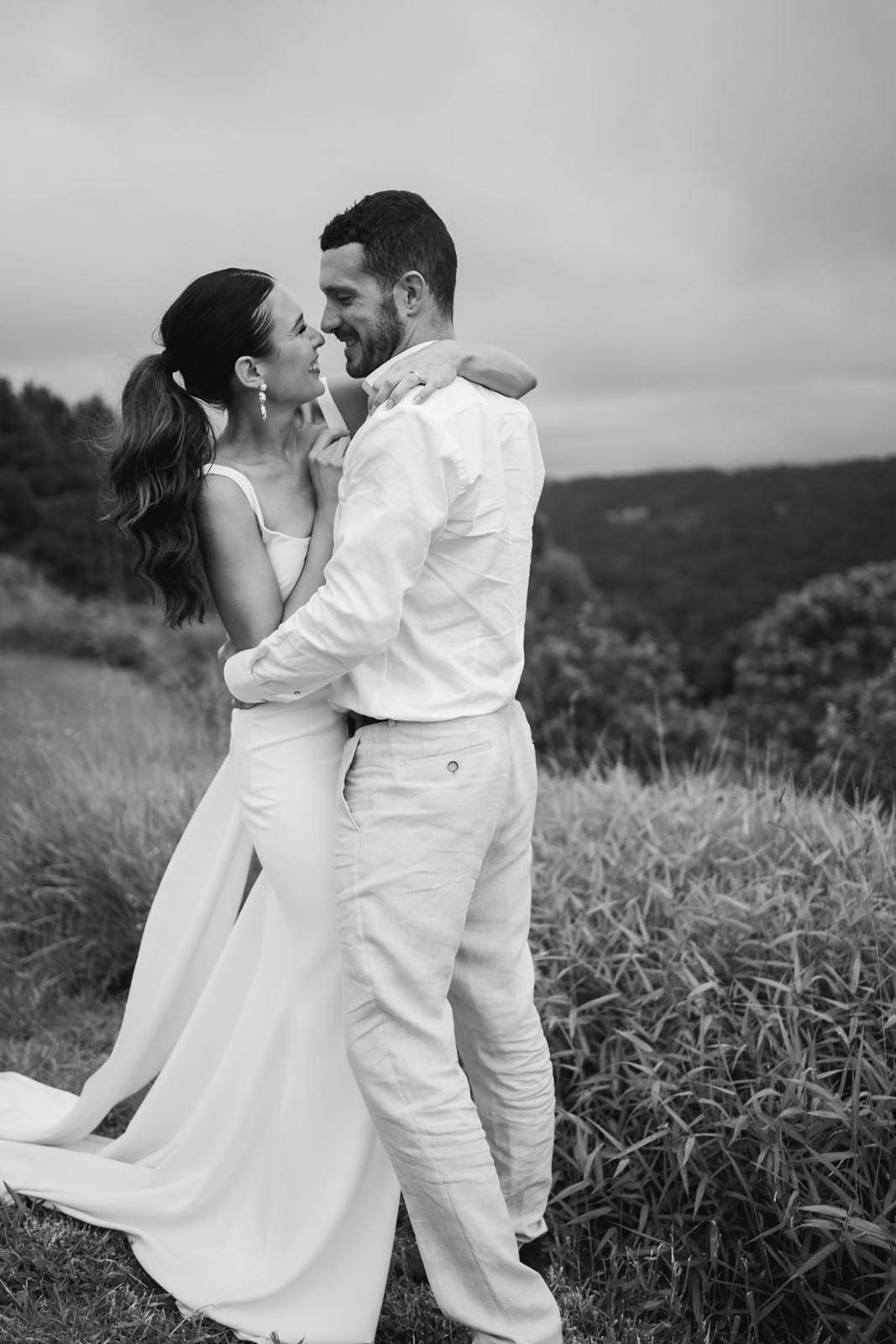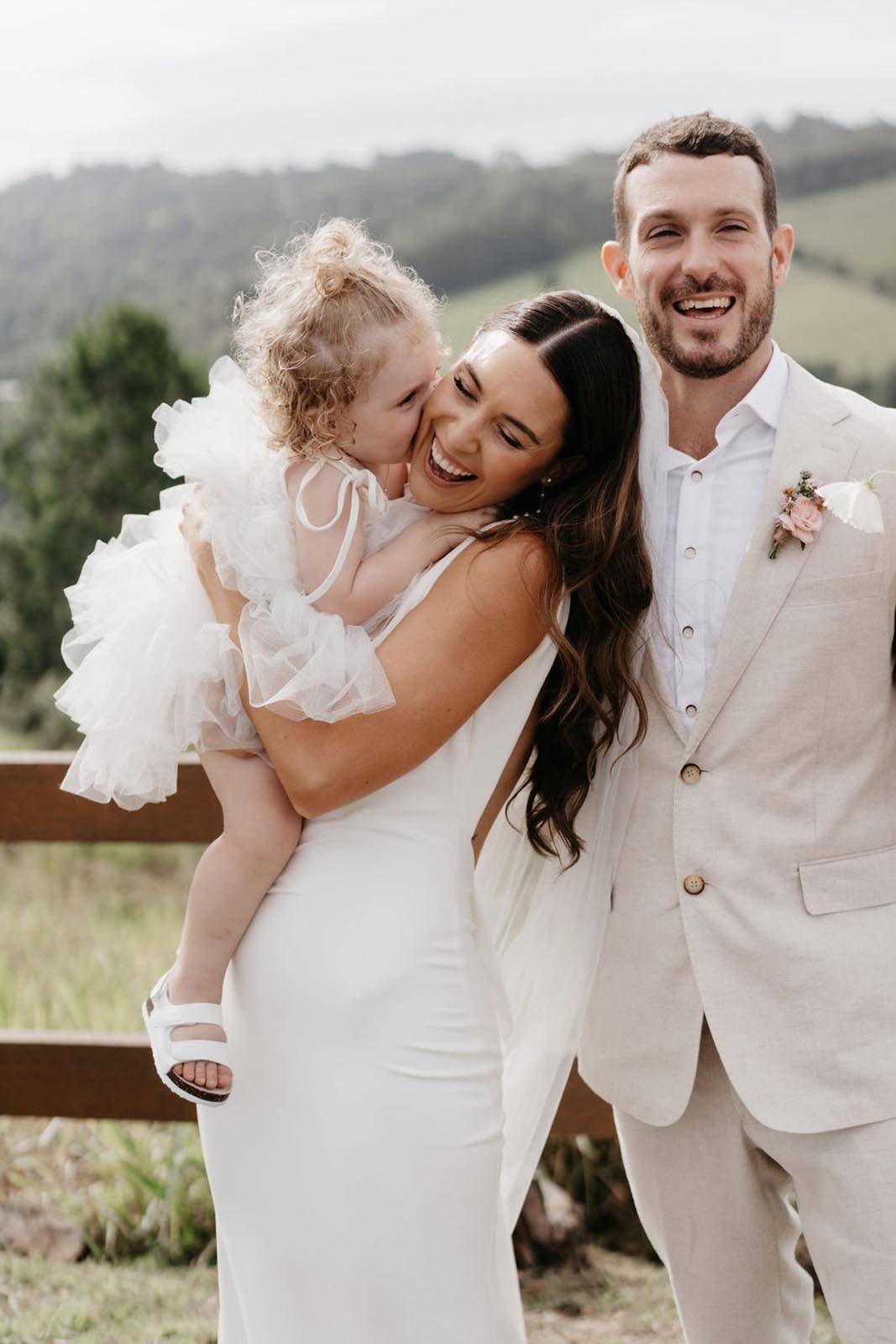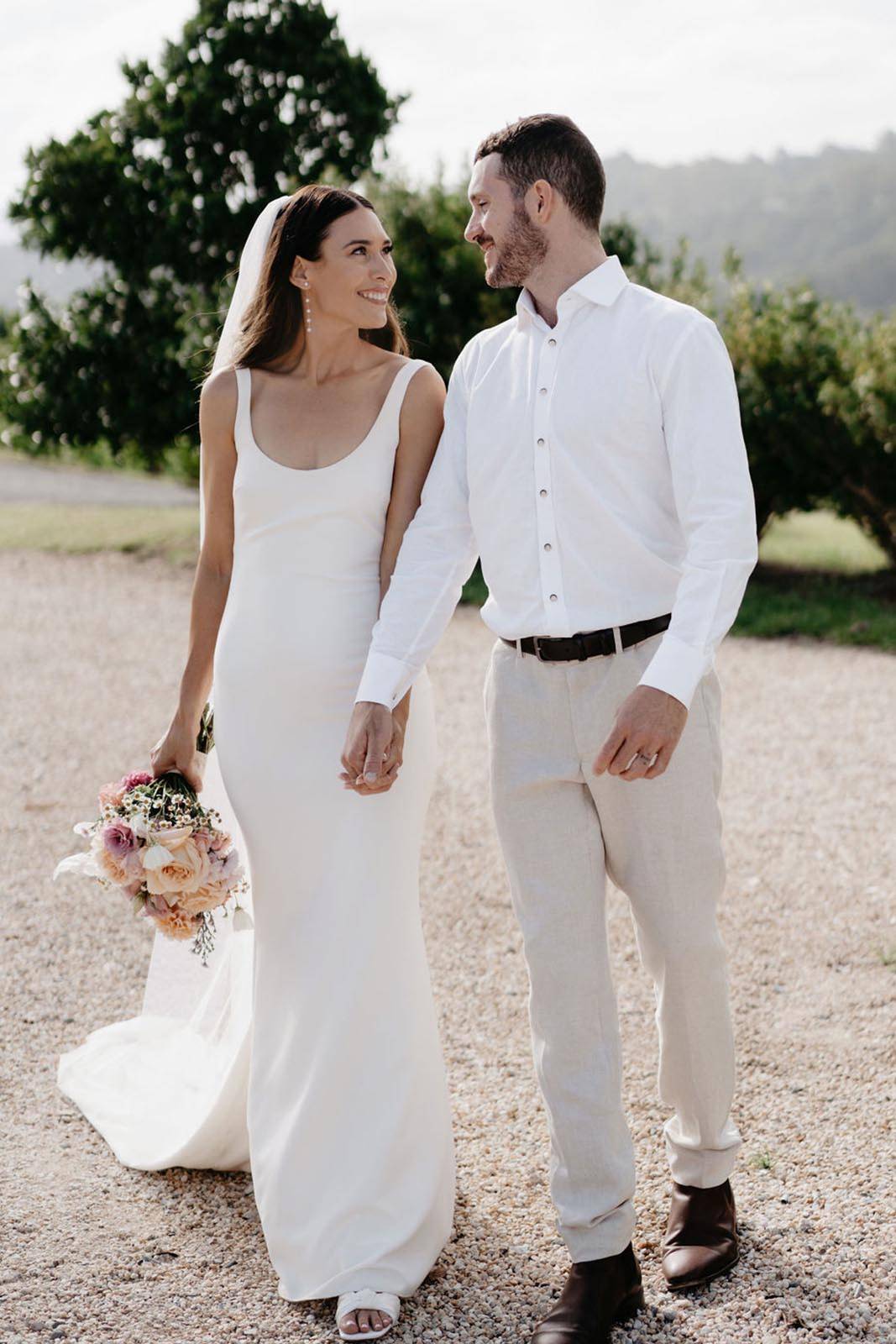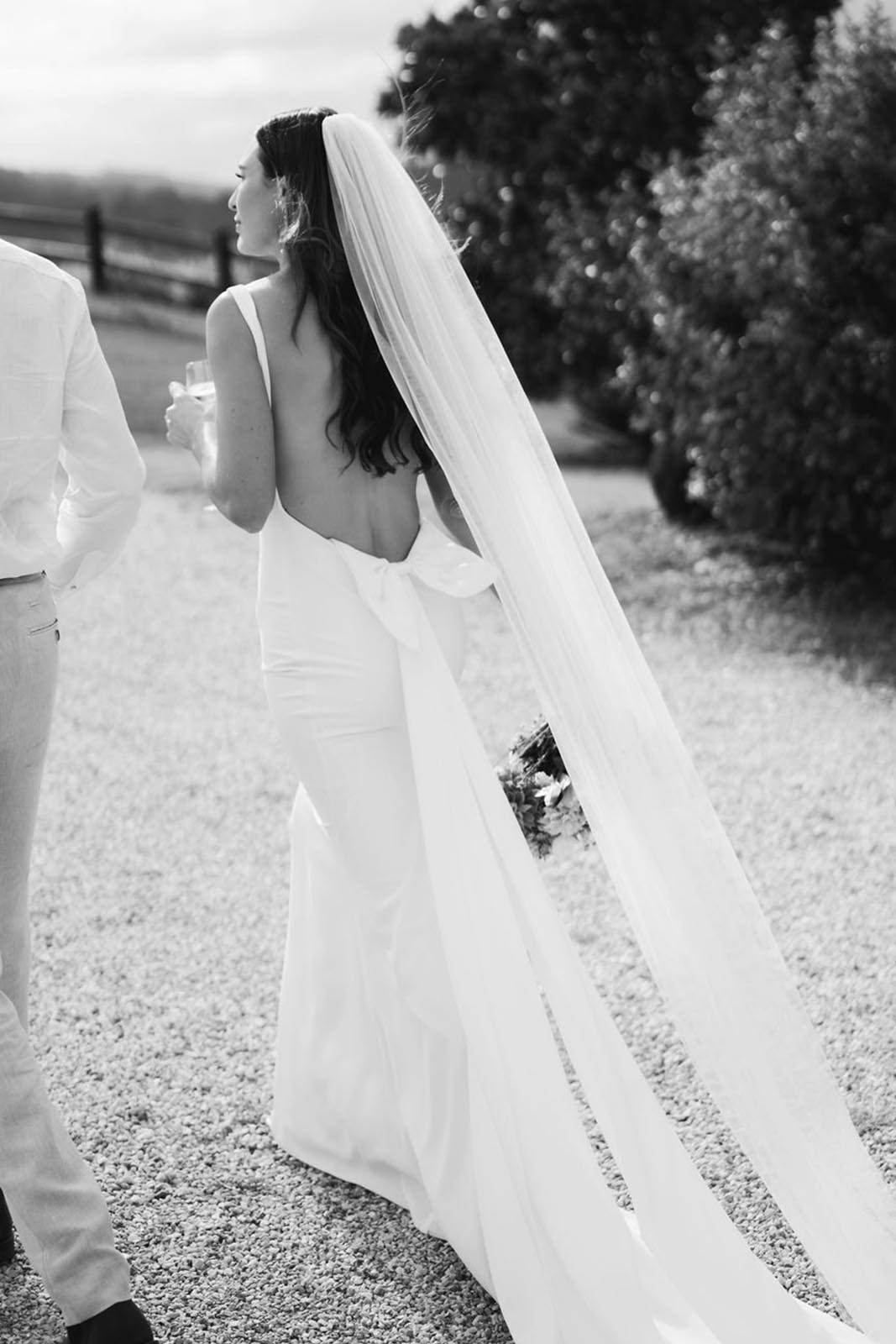 Tell us about your experience when you found your dress.
Did you buy your wedding dress online or visit one of our Showrooms?
I tried my dress on in store at the Gold Coast Showroom with my daughter Ruby and sister, Lara. A gorgeous experience and I was well looked after. Ruby even got to try on a flower girl dress!
What was your first date?
We went to Chinatown for dinner and wine. We over-ordered far too much food & ended up inviting a homeless man to the table to crash our first date!
.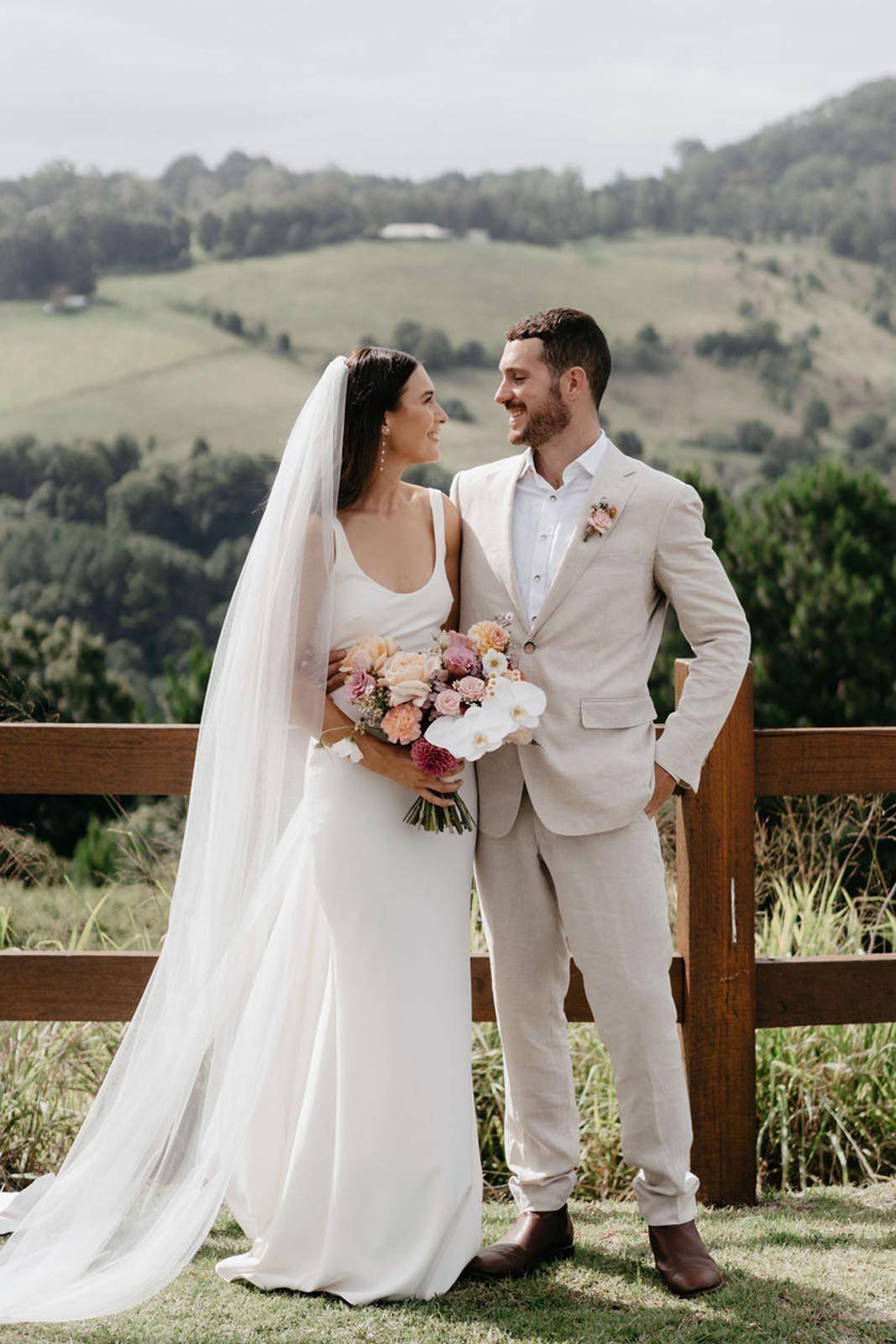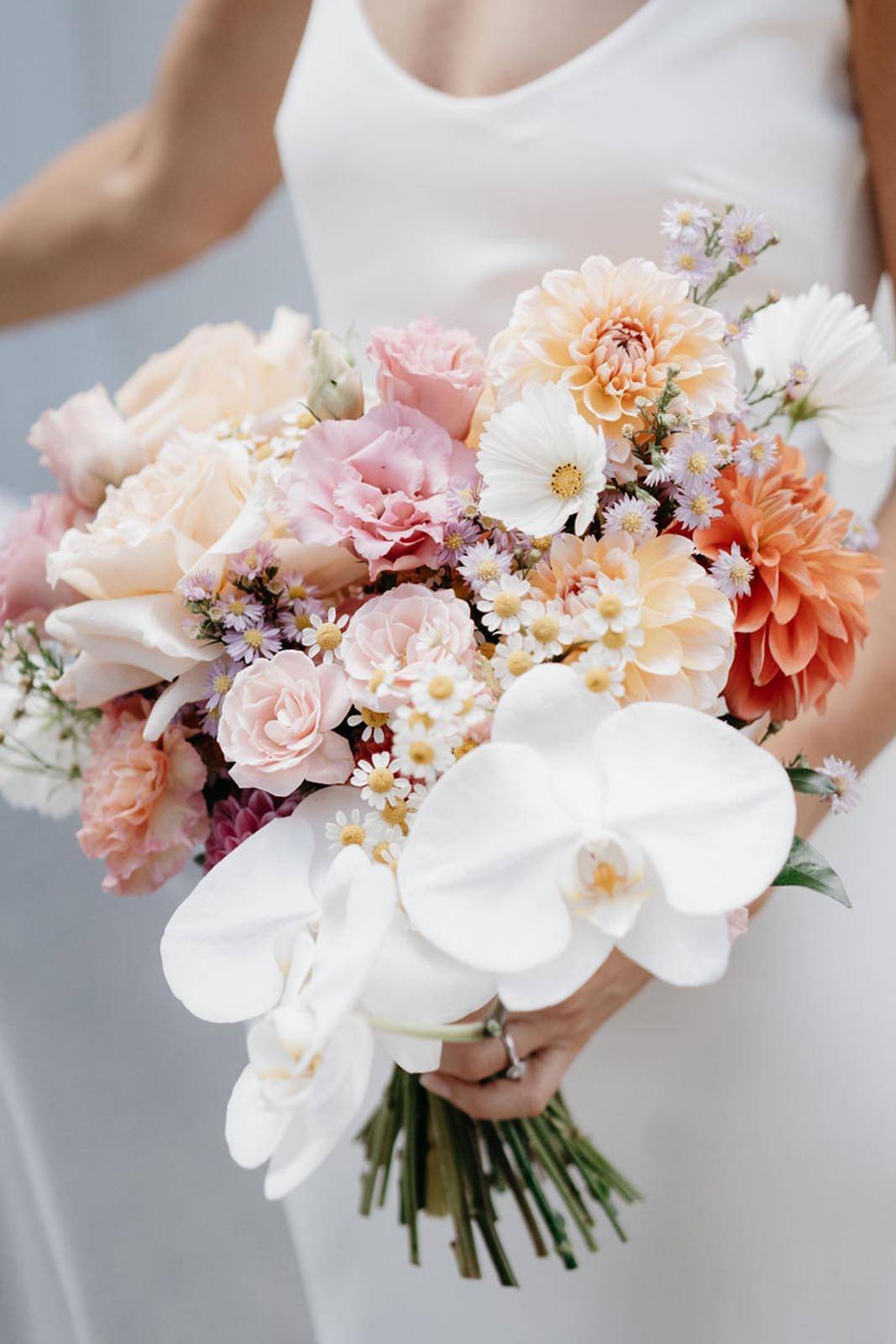 All the styling! I had coconuts and candles on the tables, lemons and limes on the bar. I also hired a few extra bits and bobs from One Day Hire (not that the venue really needed it!).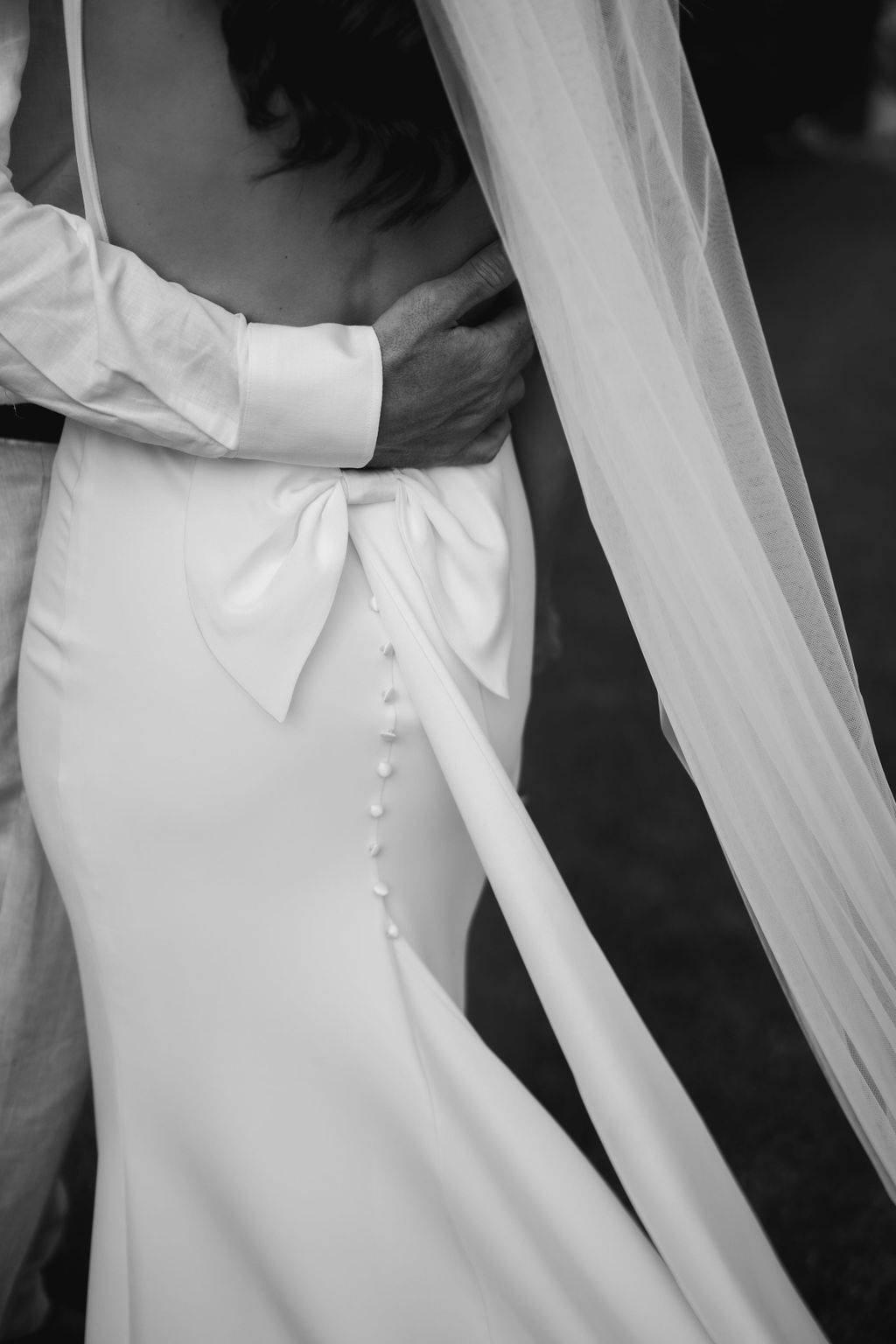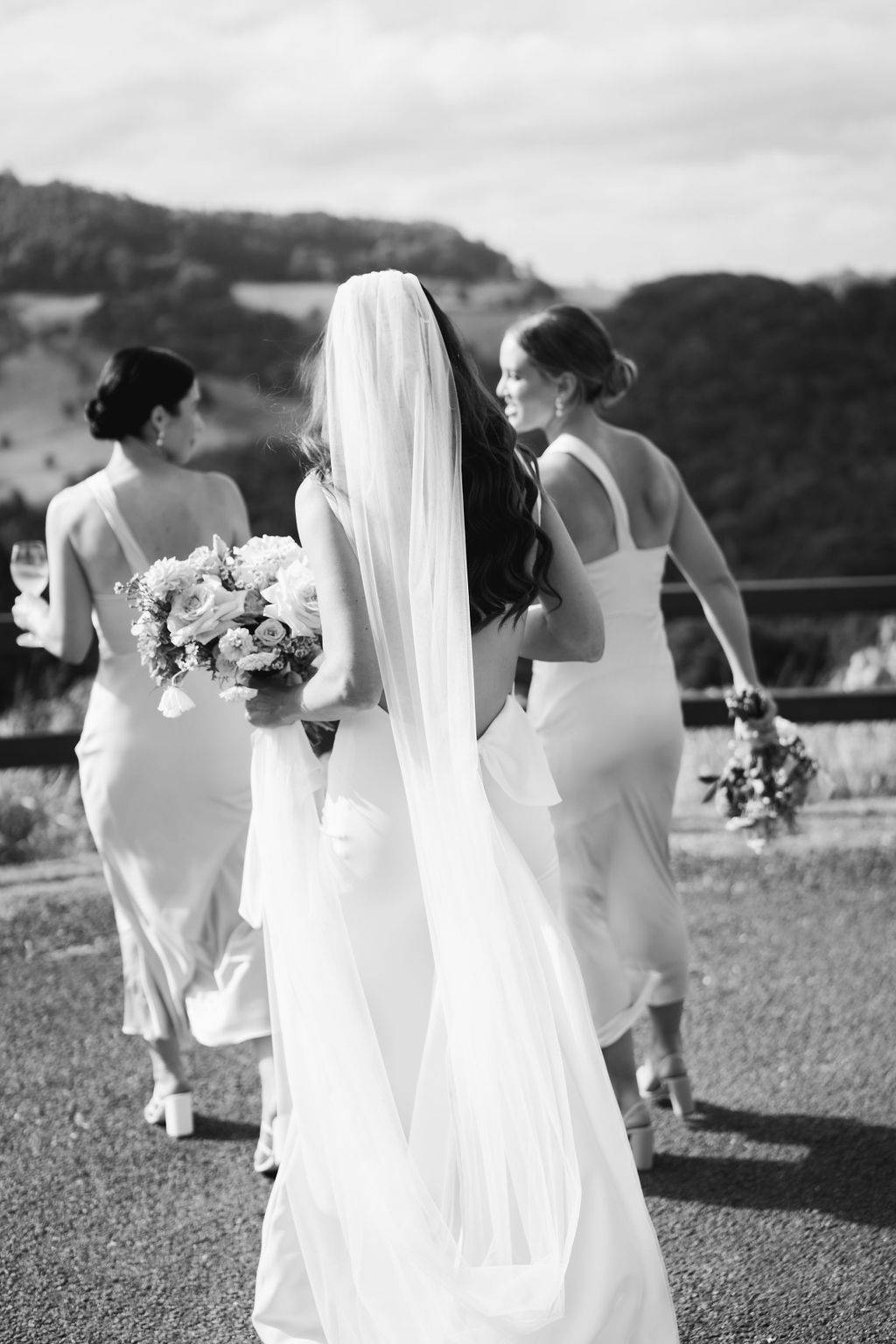 Where did you get married?
Tell us about the location & the style of your wedding.
 
We tied the knot at Summergrove Estate, Carool. A gorgeous location set at the top of the Tweed Hills. We knew this was the venue for us - joining our love for both the country andsthe beach (as it overlooks the Tweed Coastline!).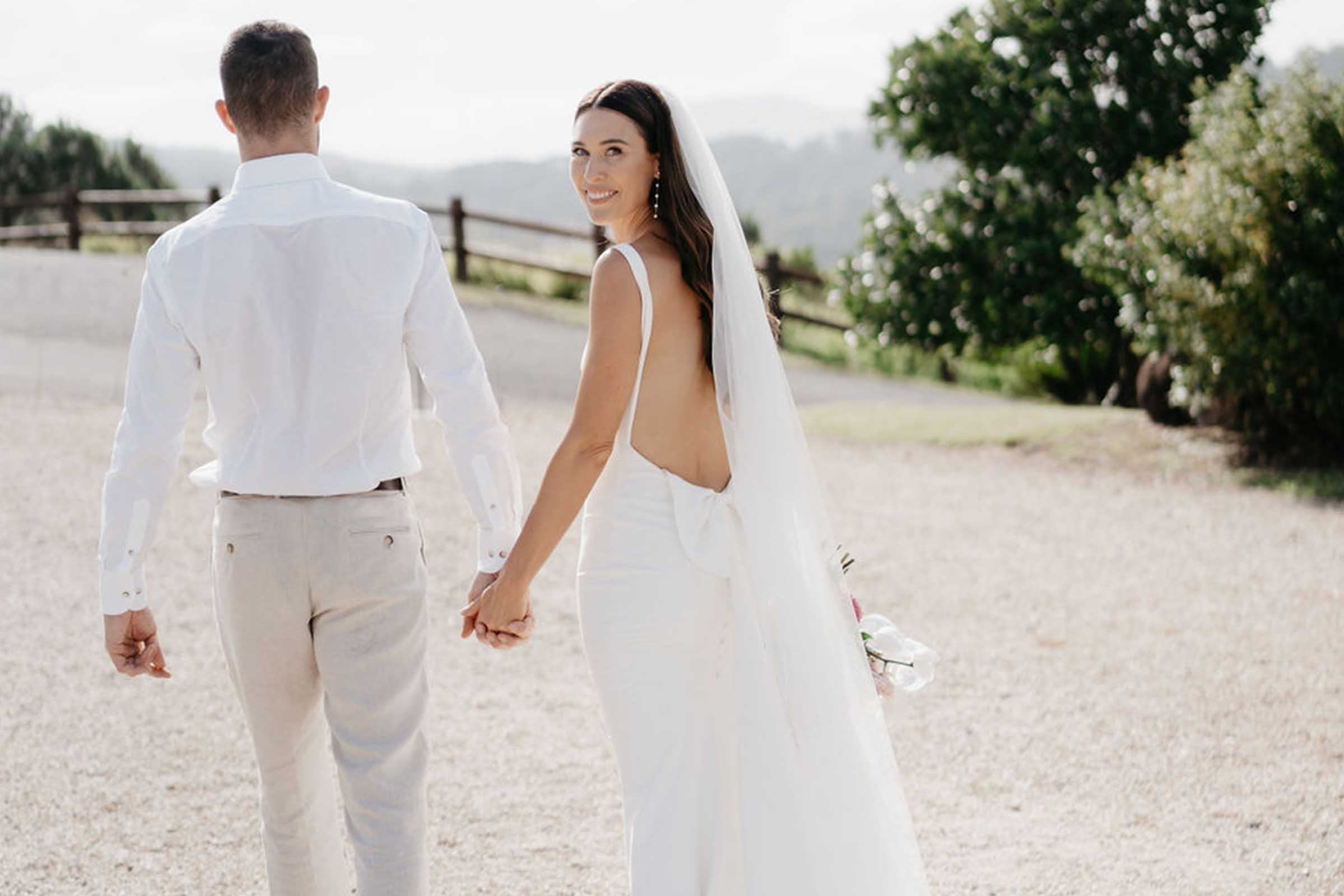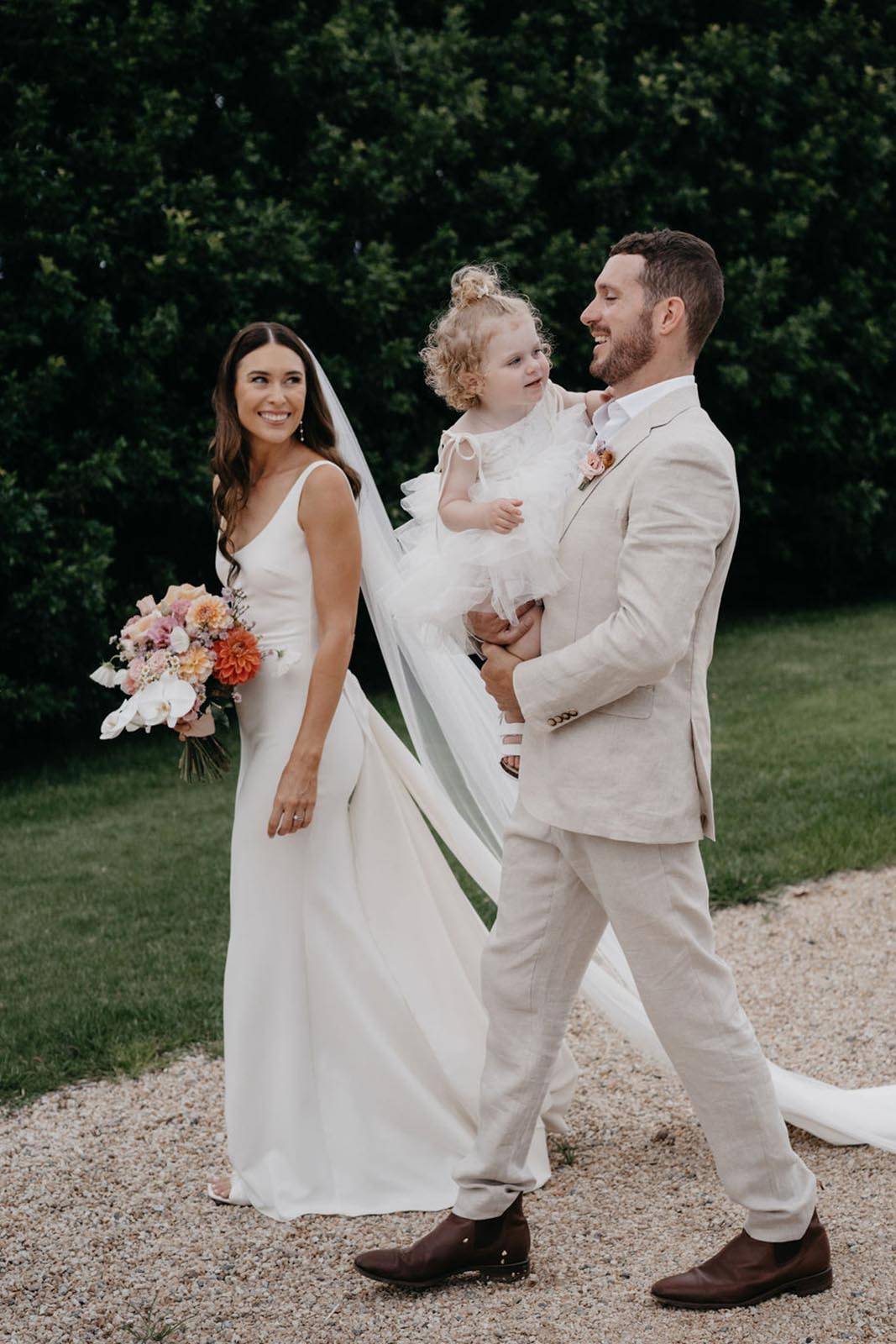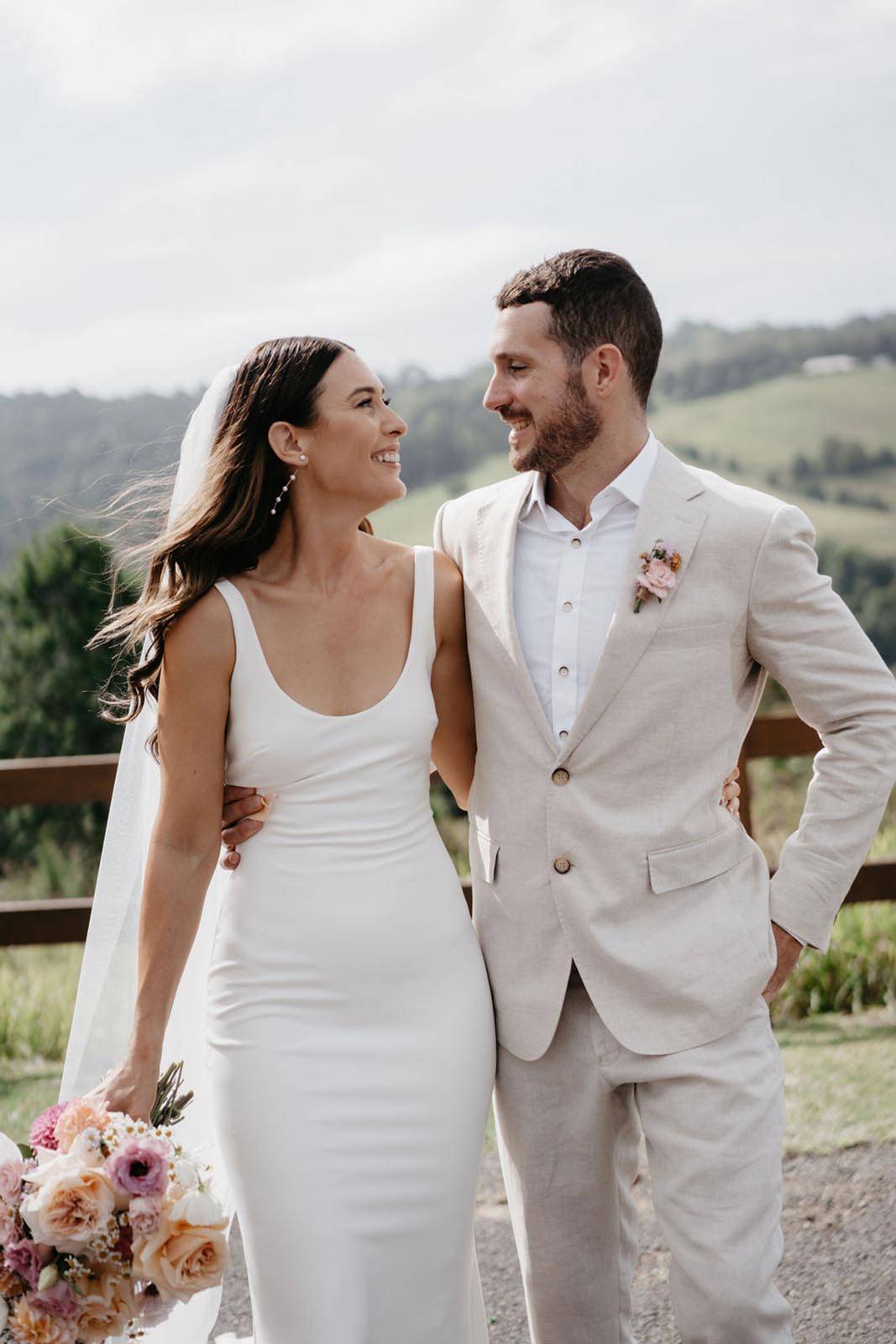 The funniest moment on the day or something that surprised you?

A few things come to mind, but one that stands out would be myself, my husband and my bridesmaid had a worm-off on the dance floor! (I did say it was a great dress for dancing in!).

The entire day was filled with so much love and a lot of laughing. Our wedding day was made extra special by having our daughter, Ruby, a part of our big day. She walked down the aisle with her cousins and stole the hearts of everyone in that chapel.  

Our friends and family did a fantastic job of balancing humiliation, love and hilarity throughout their speeches.
And to top it all off - everyone brought their 'A' game to the dancefloor which was so nice to see.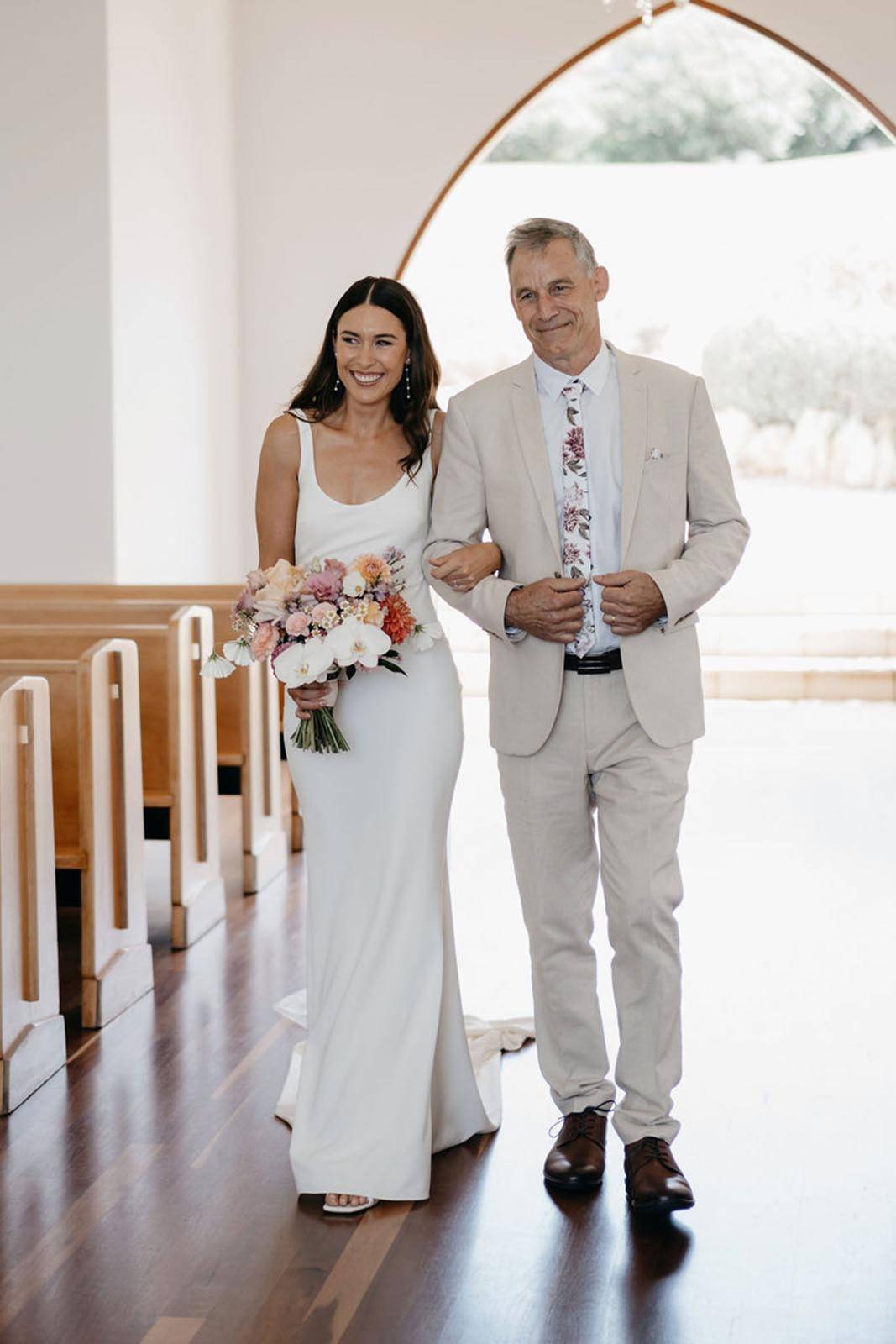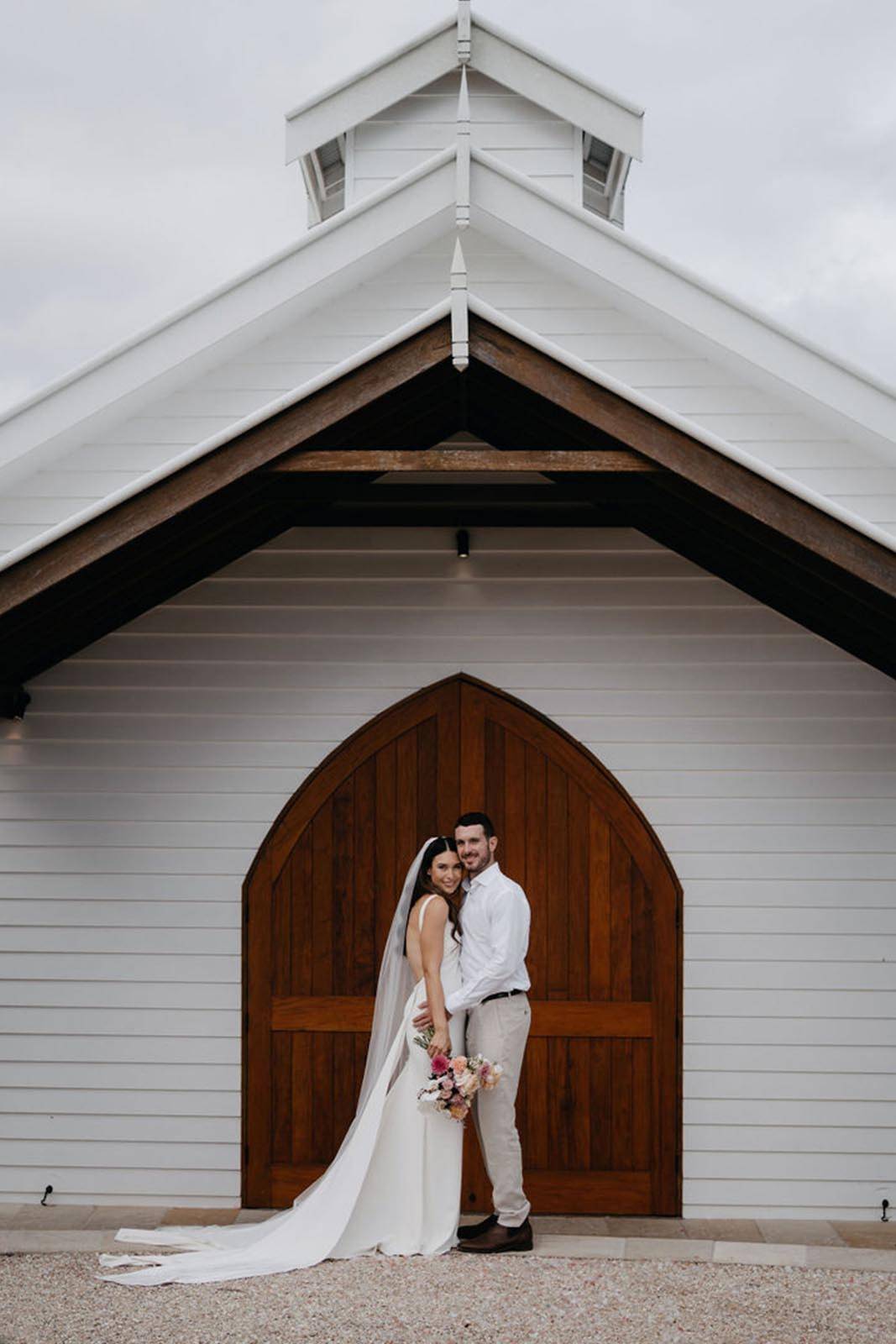 ---
Any last advice or words of wisdom that you can share?
My only advice is to try to stay present and enjoy the ride! You're about to have the best party of your life with all your favourite humans!
---