Valentine's Day Love Story: Casey and Rumond
How many years now have you been married?

2 years (It will be 3 in May).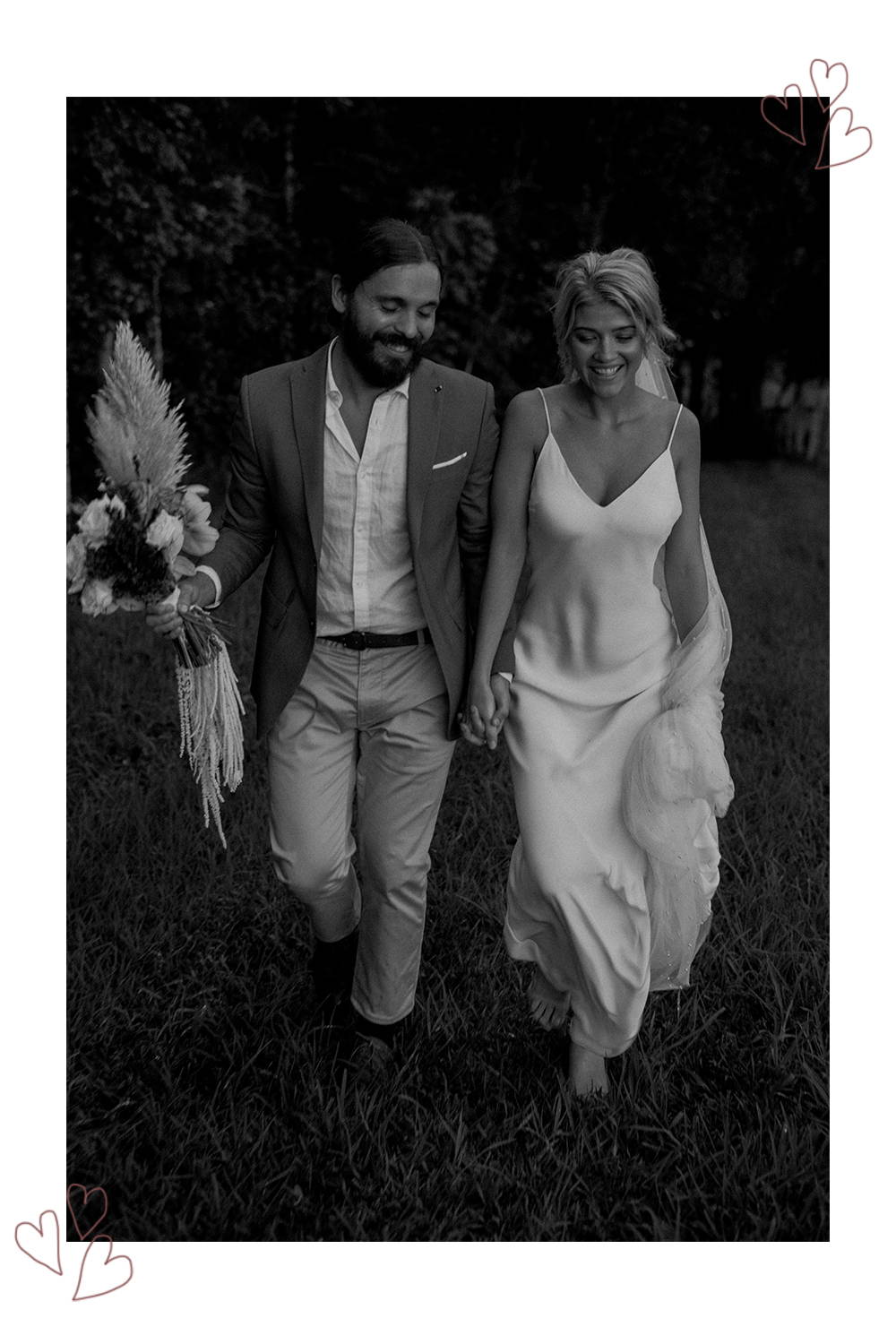 What's your favourite memory from your wedding day?

It was such a gorgeous day that it is so hard to pick but I think the 10 minutes Rum and I had to ourselves while we washed out the dirt in my gown after we had pictures taken in the field was so special. Just to have a moment to pause together and take it all in was magic.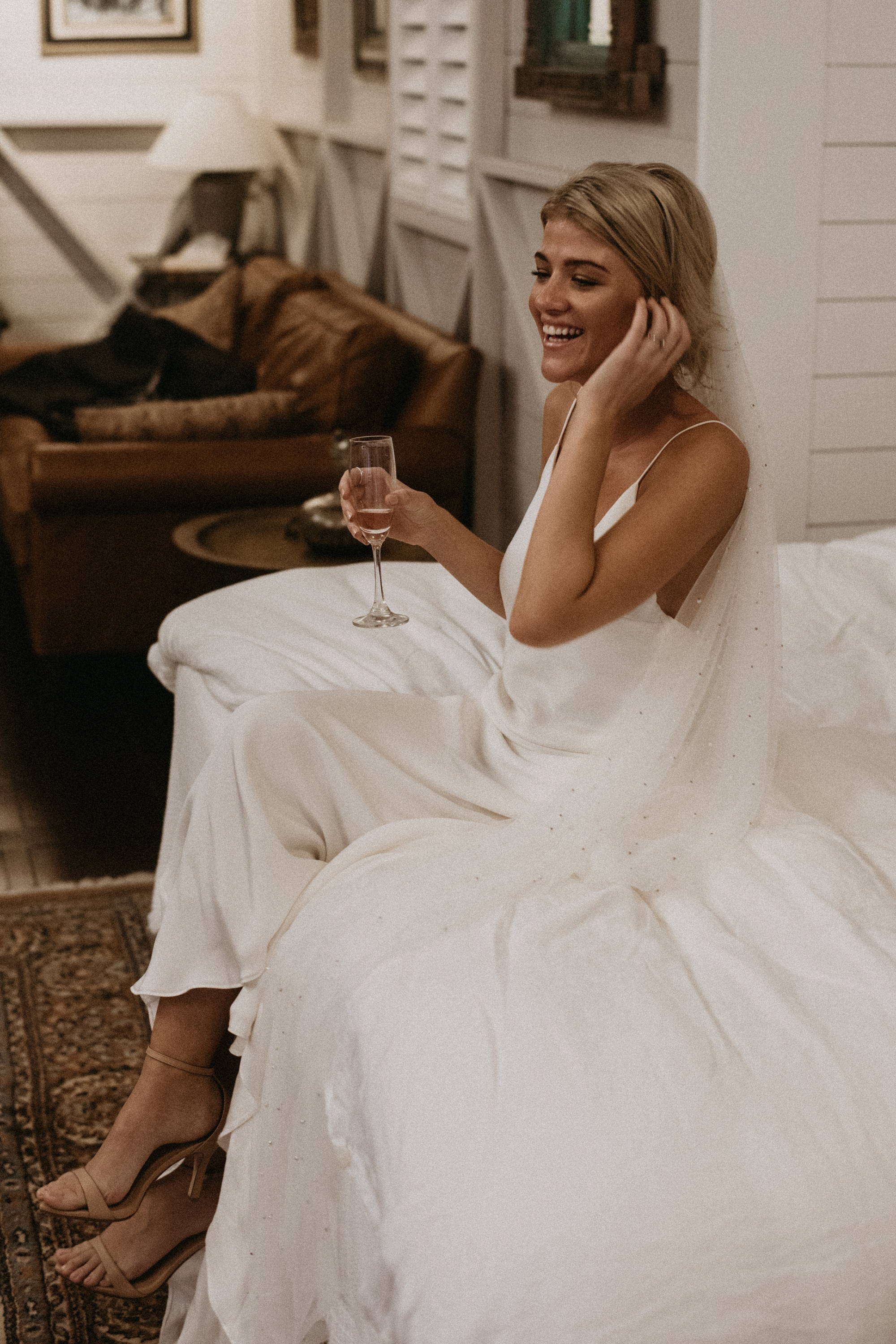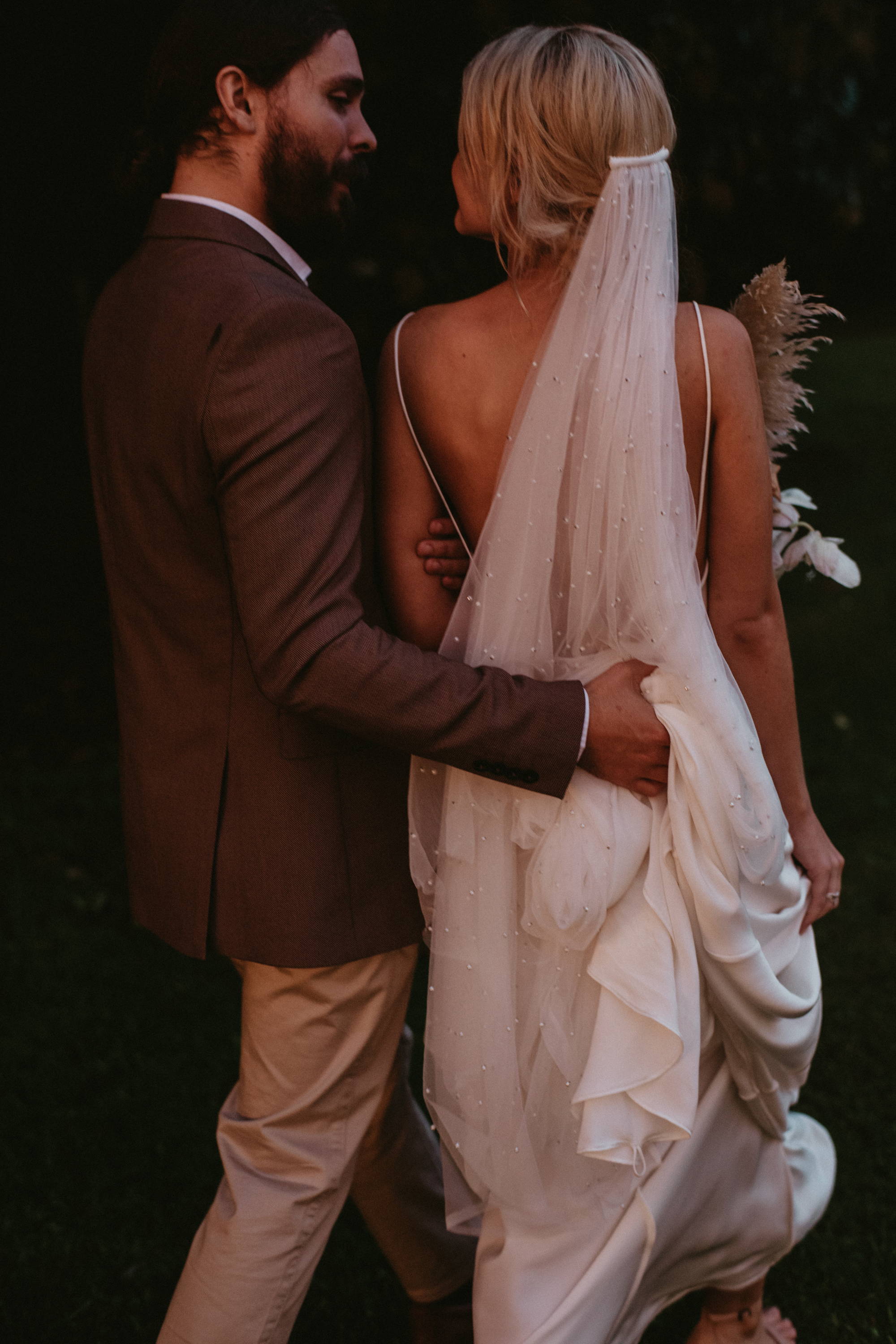 How did you feel wearing Grace Loves Lace on your wedding day? And what made you choose Summer gown?

At the time, I was the art director at Grace Loves Lace and ever since I started I had been dreaming of a silk gown with a low back. It was right when I was planning my wedding that Summer was being designed and I just knew it was the one! I felt completely myself in it and honestly a girl can't help but be feeling herself when draped in buttery silk! It was as though, in many ways, Summer was made for me.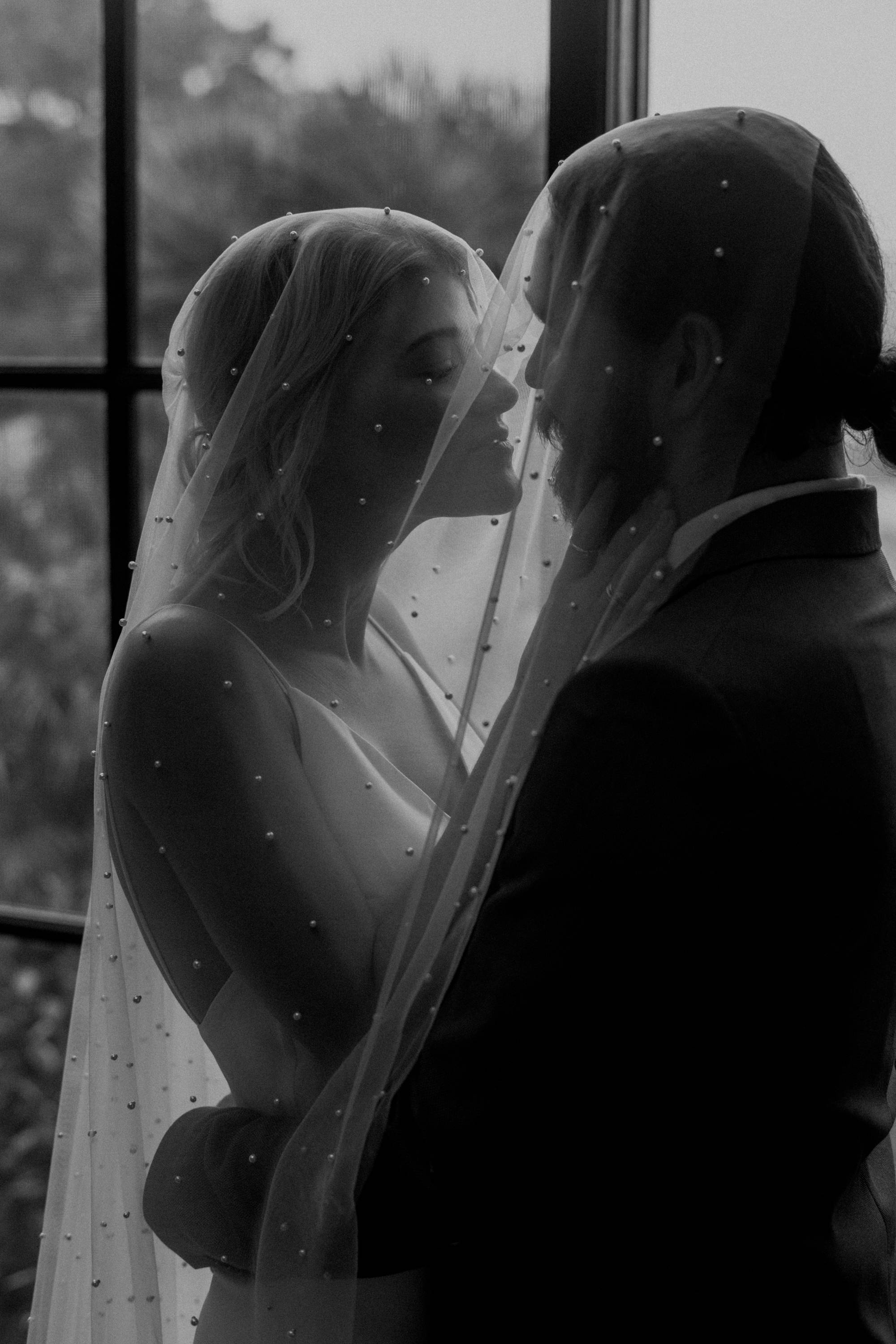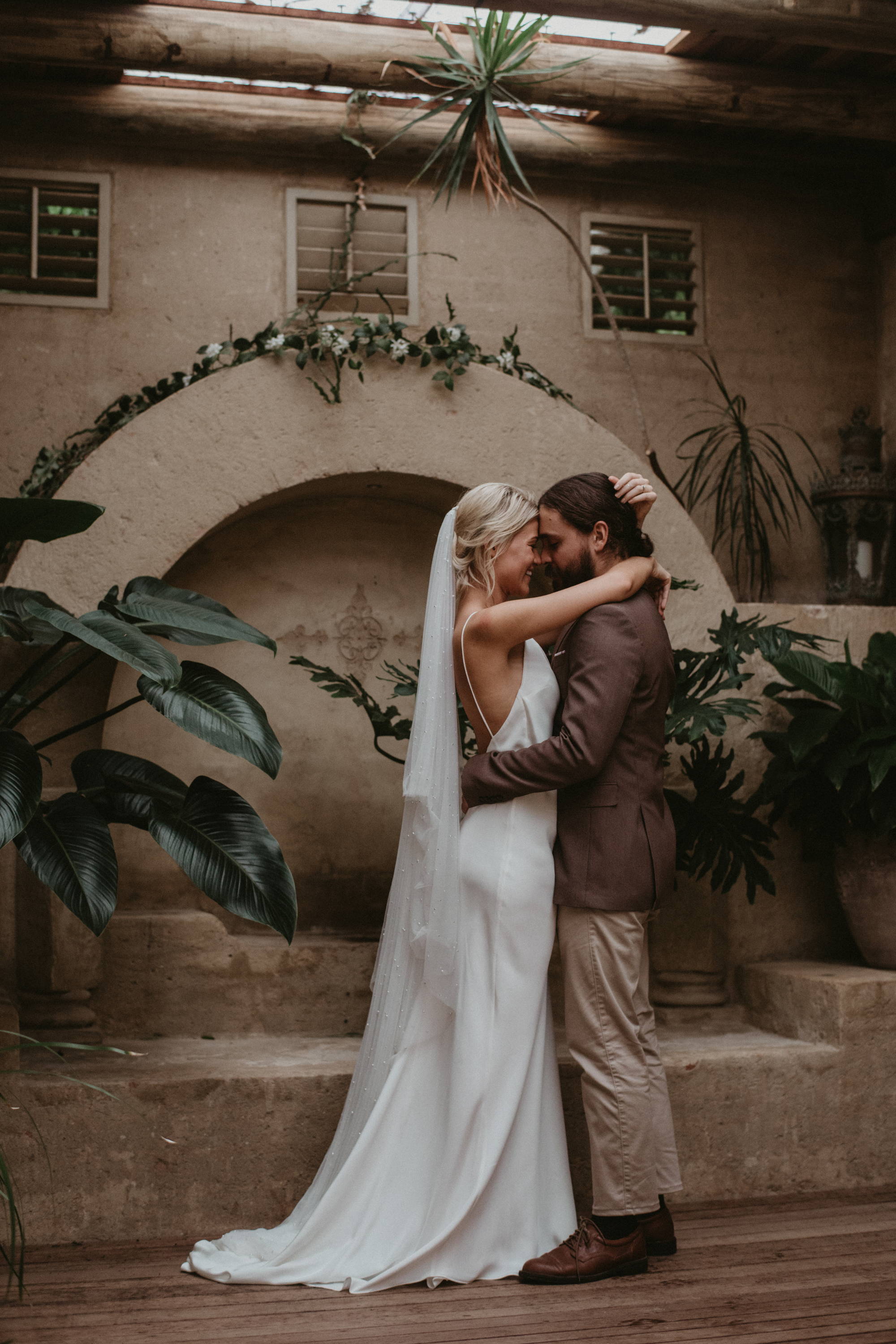 How do you celebrate love/ Valentine's Day now that you're married?

The same as we always have - We ensure we have quality time together often and date nights without distractions so we can just enjoy each other's company and be in love.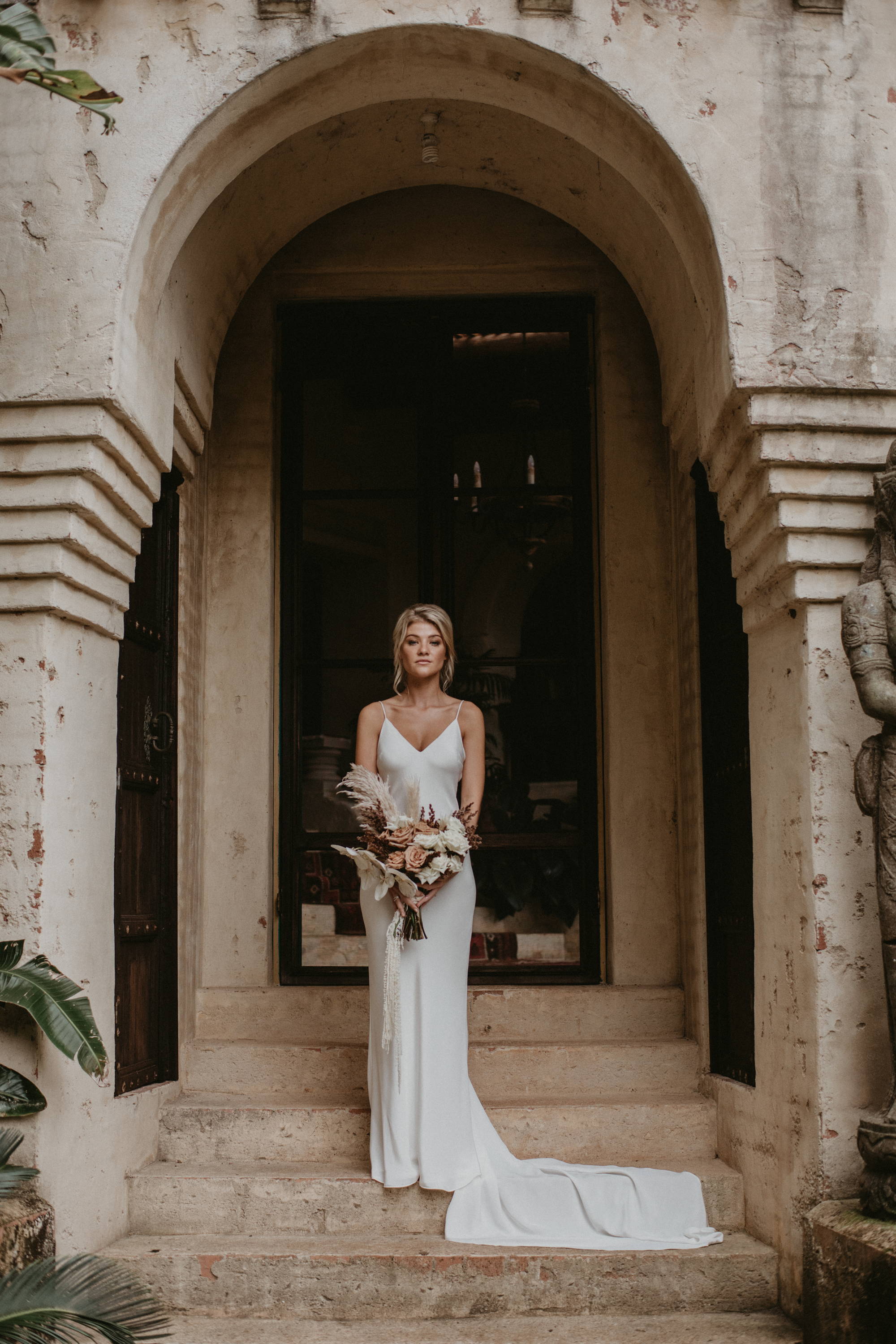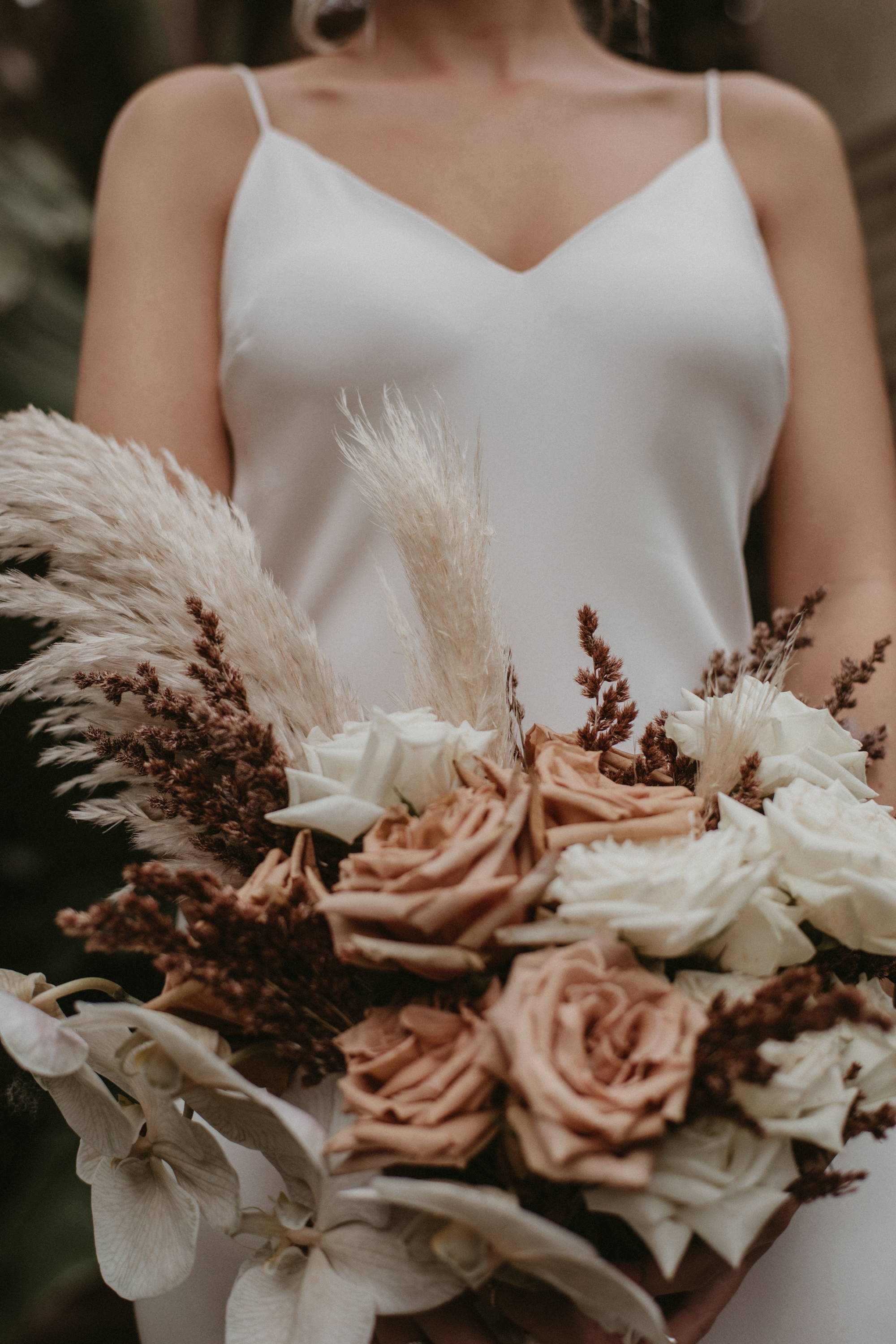 If you could re-live your wedding day, would you do anything different?

We carved out time throughout the day to spend alone but it wasn't enough! The day goes so quickly that the only thing I would change is having one more moment alone to have a drink and be together to soak it all in.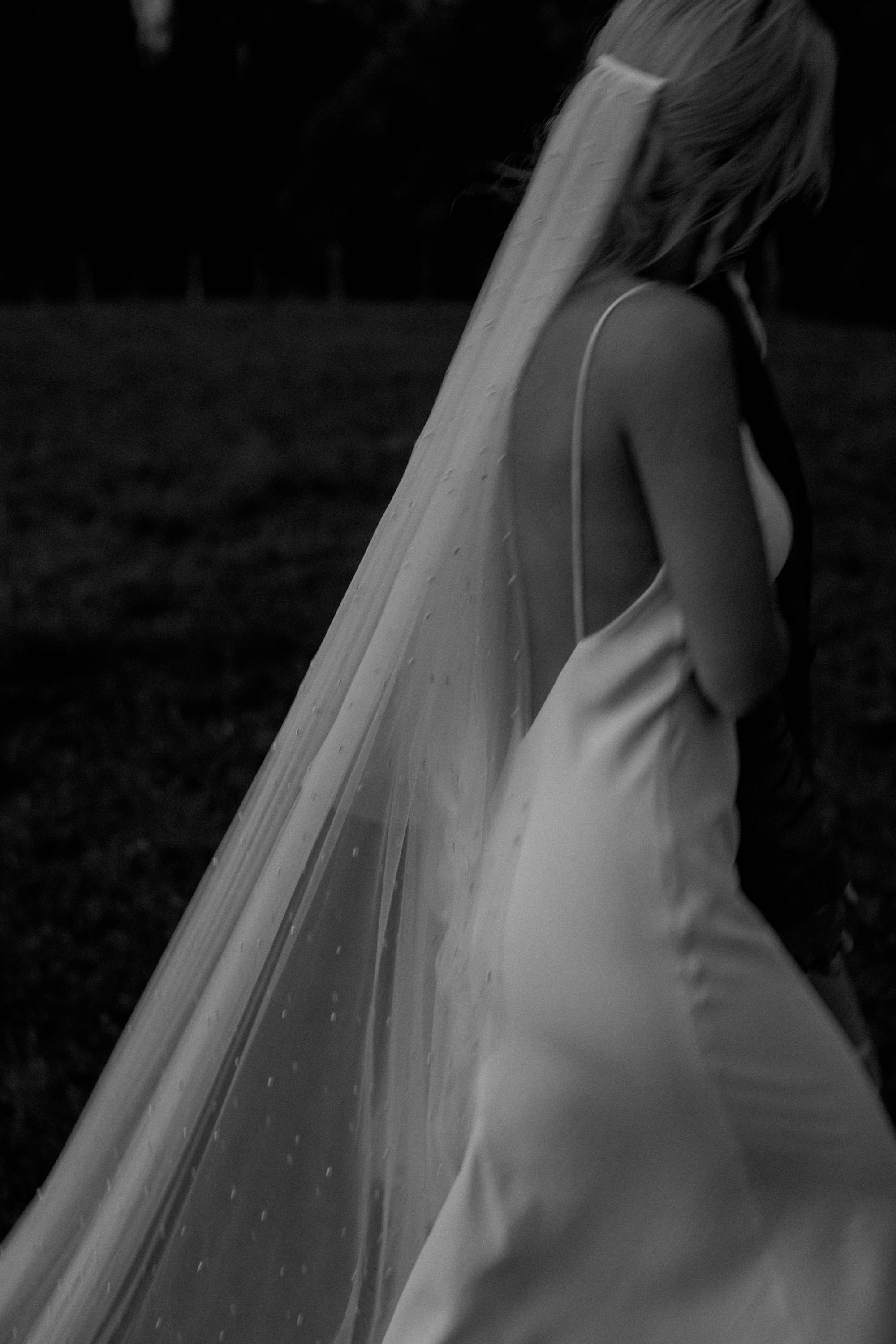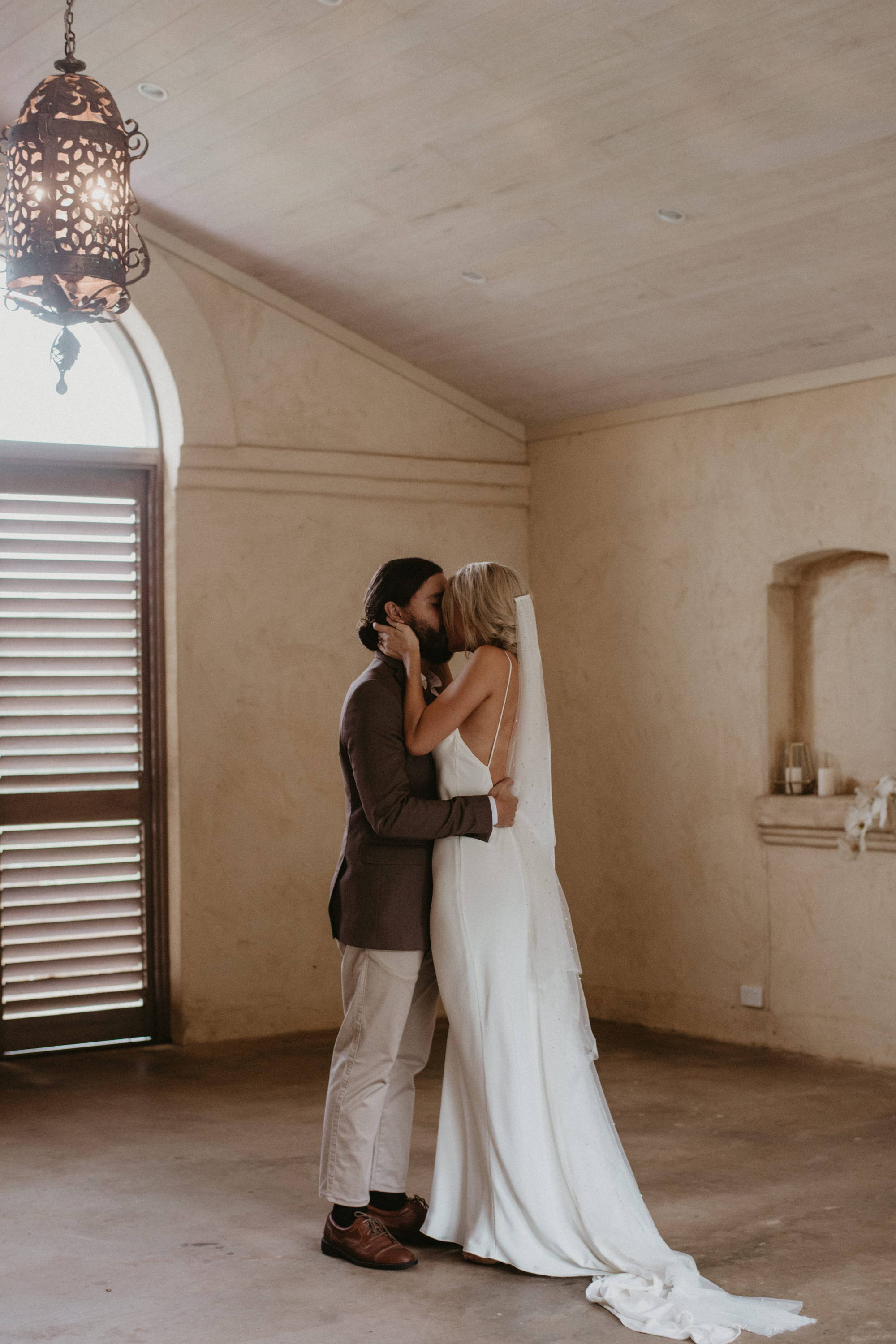 How do you keep the romance in your relationship alive day to day?

It is really important to us that we consciously make an effort to ensure each other always feels seen and heard and feels loved. We're just there for each other, to remind one another that they're loved and consider how we can do even the smallest things to make the other feel special.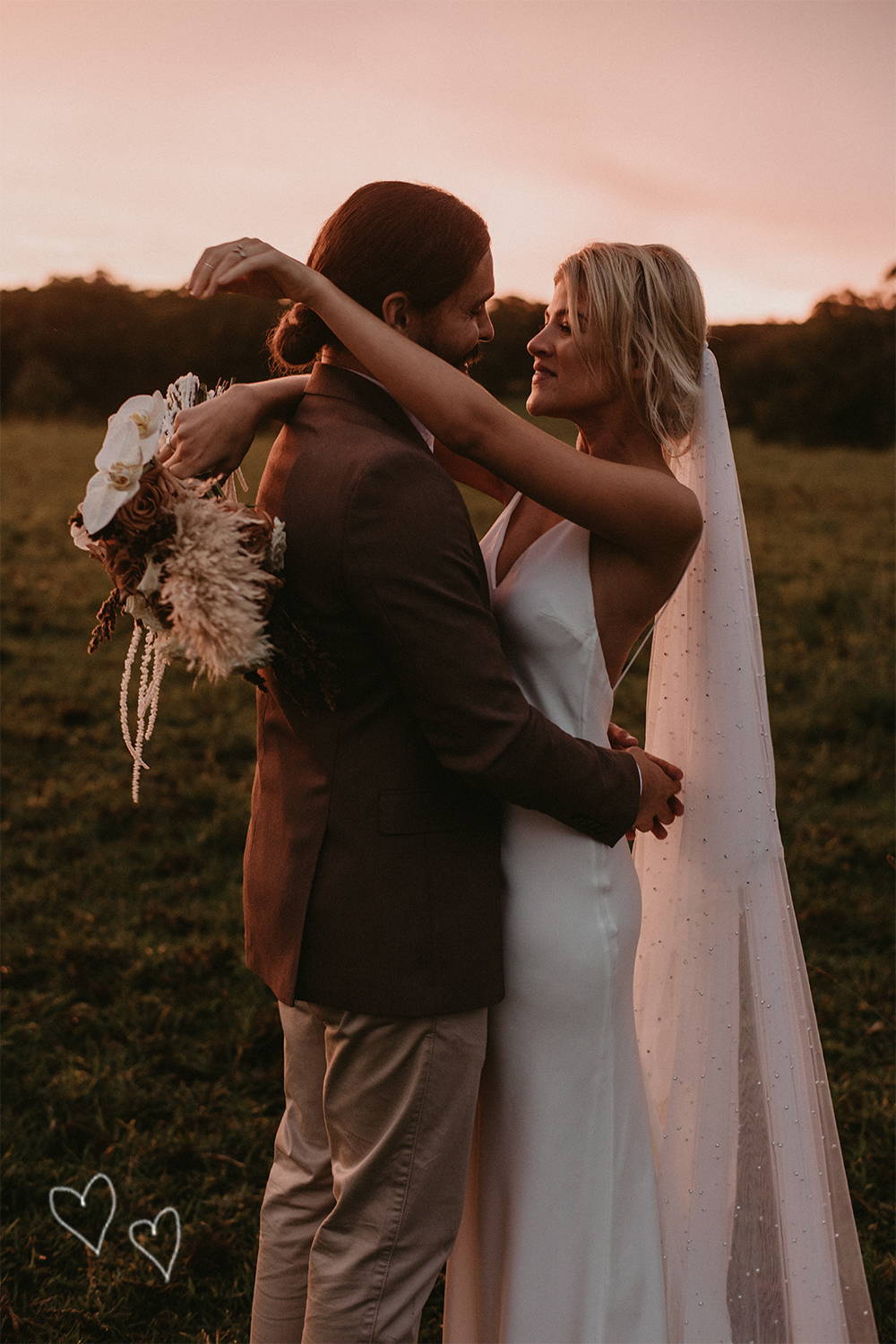 What made you choose to have your wedding in Byron Bay?

Rumond and I used to roadtrip to Byron (from the Gold Coast) almost every weekend right from when we first started dating just to get away so it had been a special place to us full of memories and a fitting place to start our new chapter.
What is the most romantic thing Rumond has ever done for you? Or vis vera?

Rumond is a big romantic but honestly the things I find the most romantic are what he does everyday to show me his love - Waking me up with coffee, buying flowers, giving me littles massages & having a cocktail ready at the end of the day - It's the little things that fill my day with love.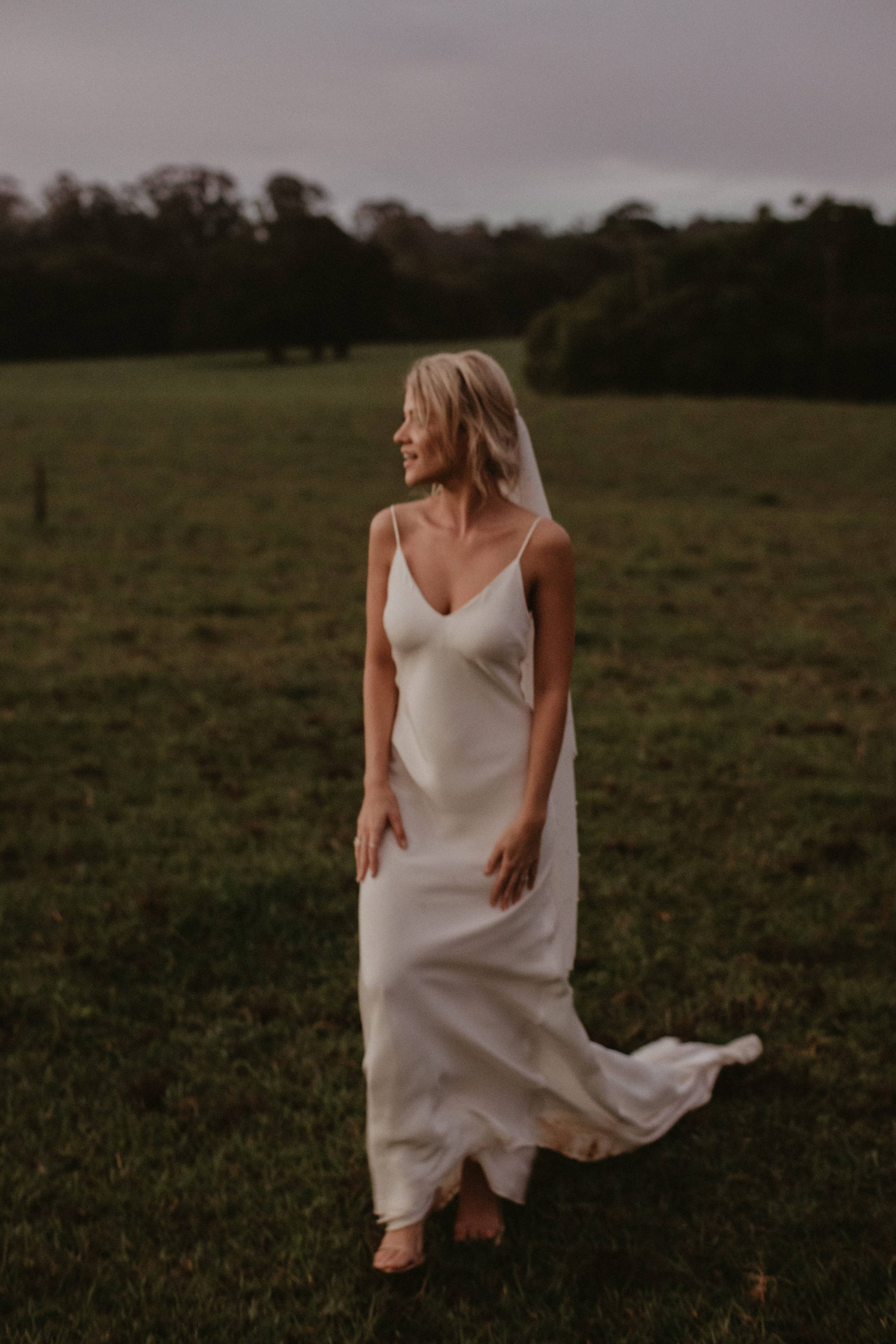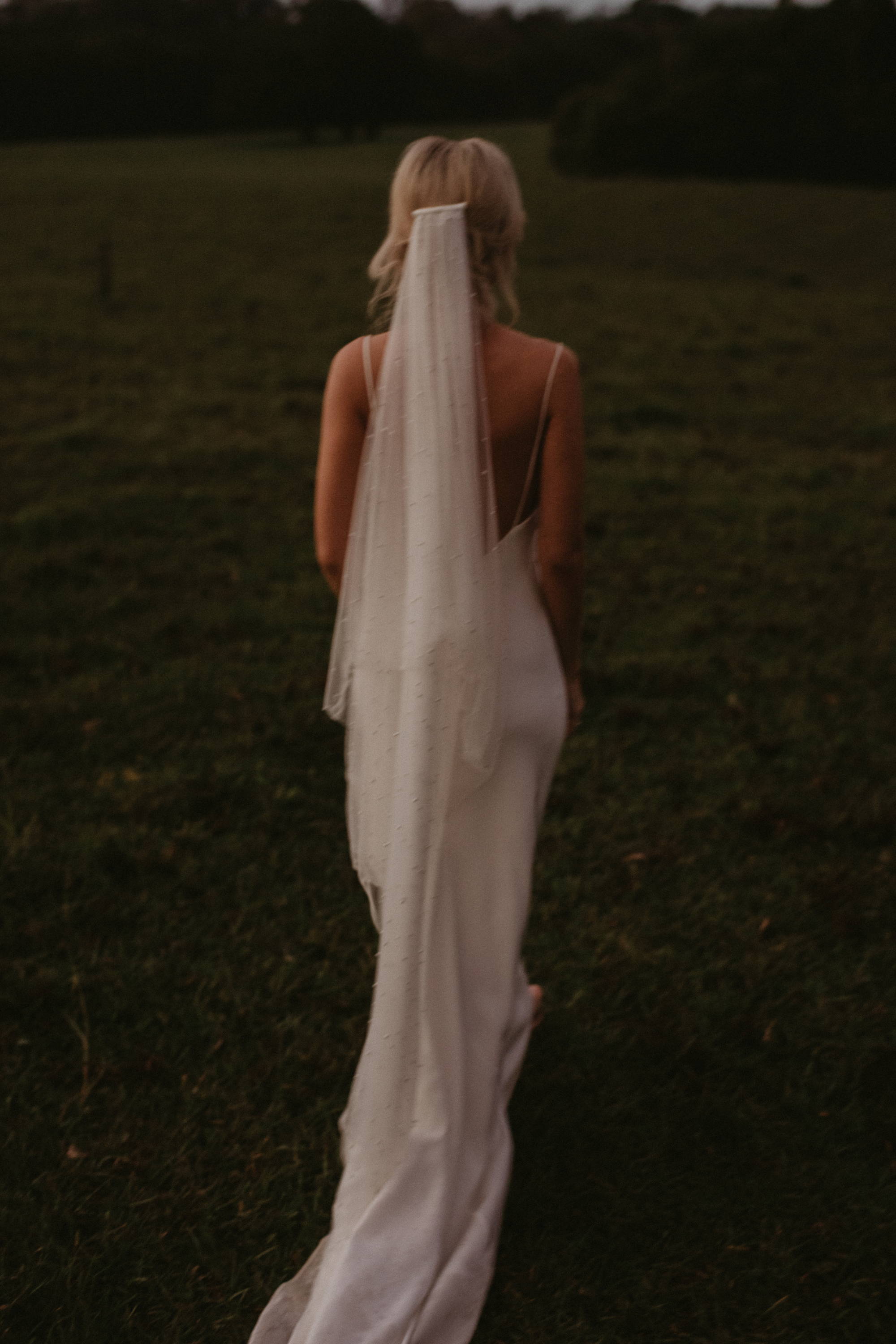 What advice would you give to a young couple in their first year of marriage?

Be honest & communicate! None of us are mind-readers but we can have the love/marriages we dream of if we tell our loved ones what we want and need and vice versa. Listen and allow each other to grow and your love will grow also.