Valentine's Day Love Story: Emilia and Elliot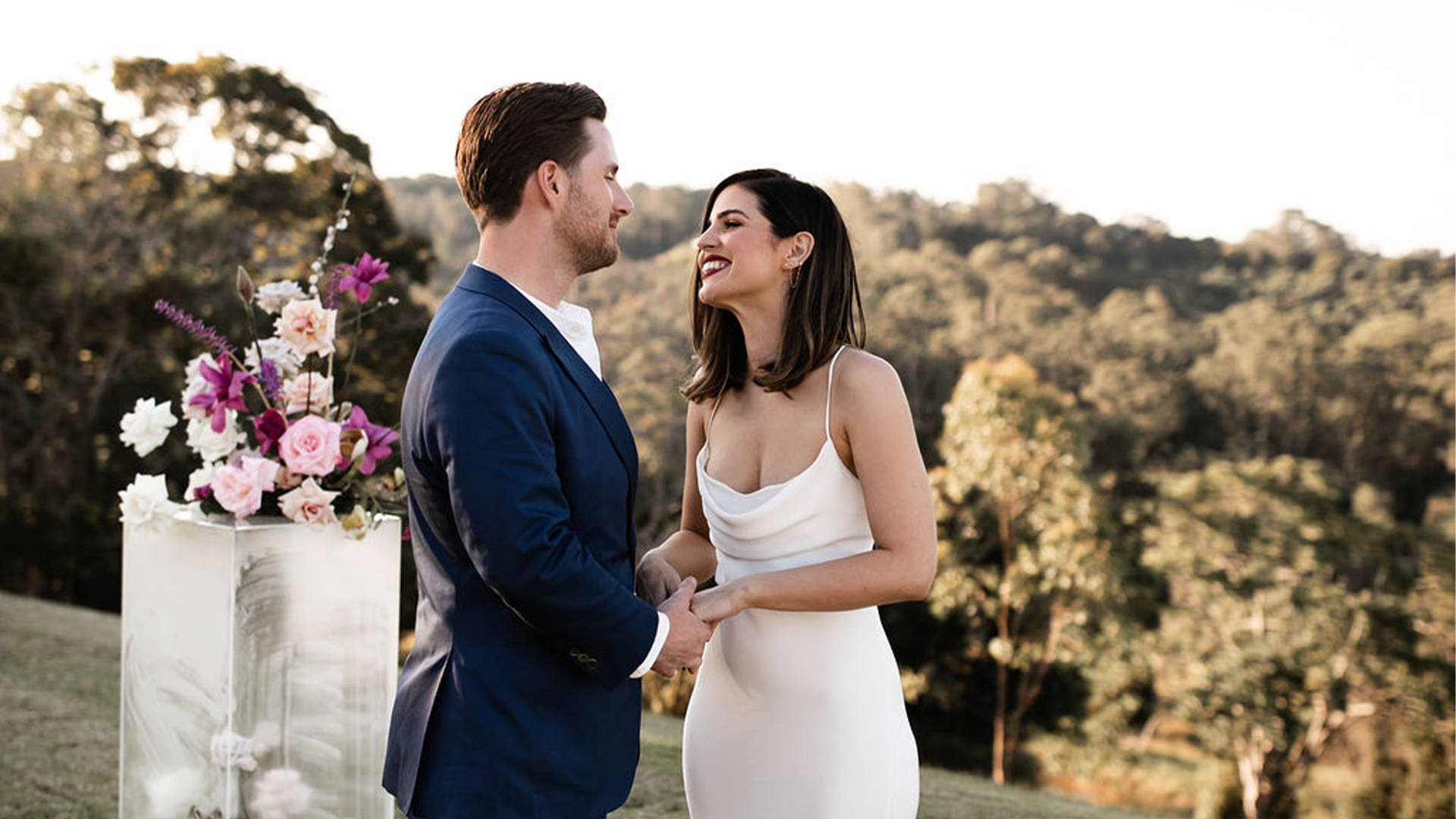 How many years now have you been married?

Just over one and a half years.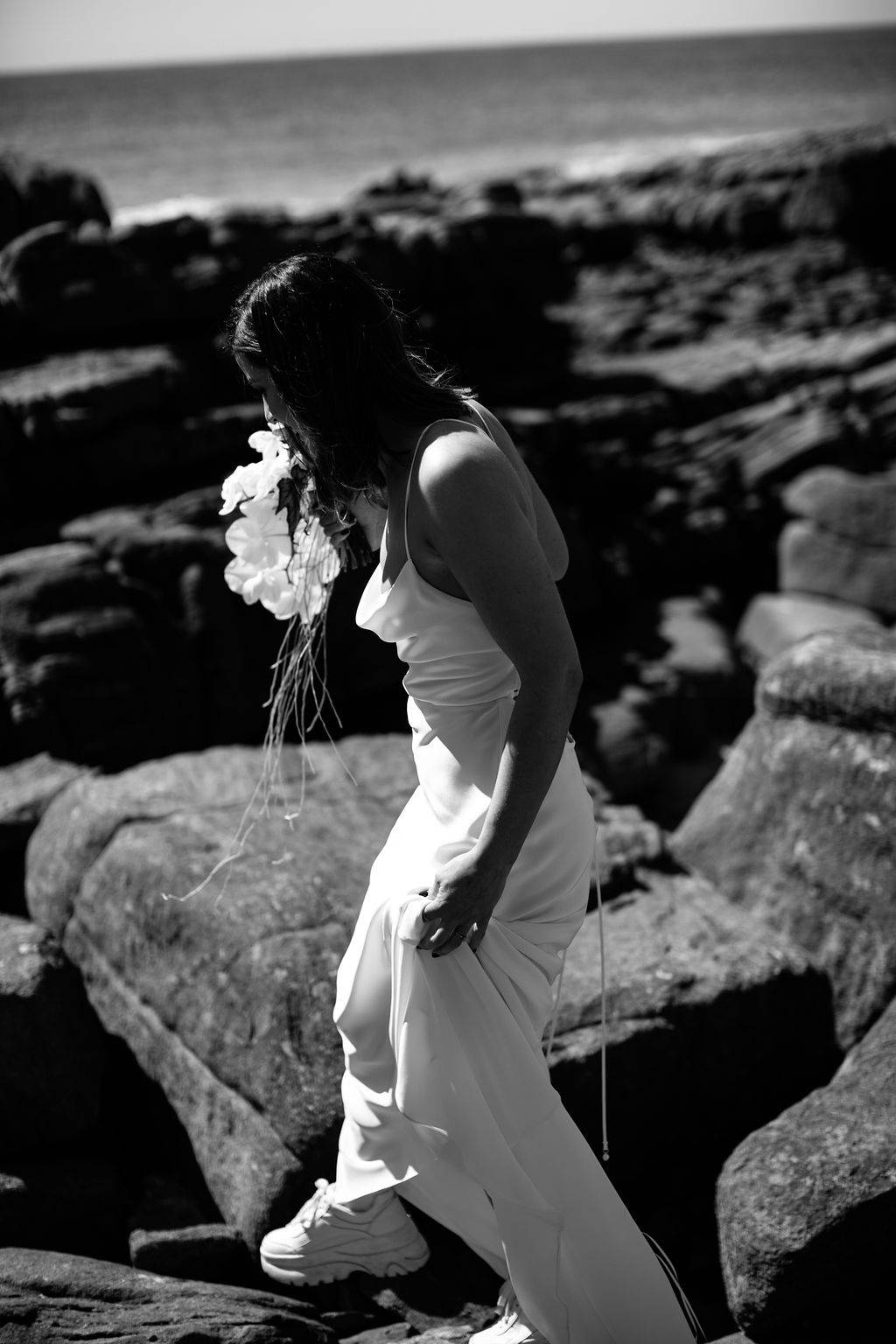 What's your favourite memory from your wedding day?

Probably walking into our afterparty and seeing everyone having fun, it was so heartwarming to realise how many incredibly beautiful friends we have. As we married in the peak of covid we were only able to have about 20 people, this meant every person there was a close friend who we really enjoyed being around and it was actually perfect.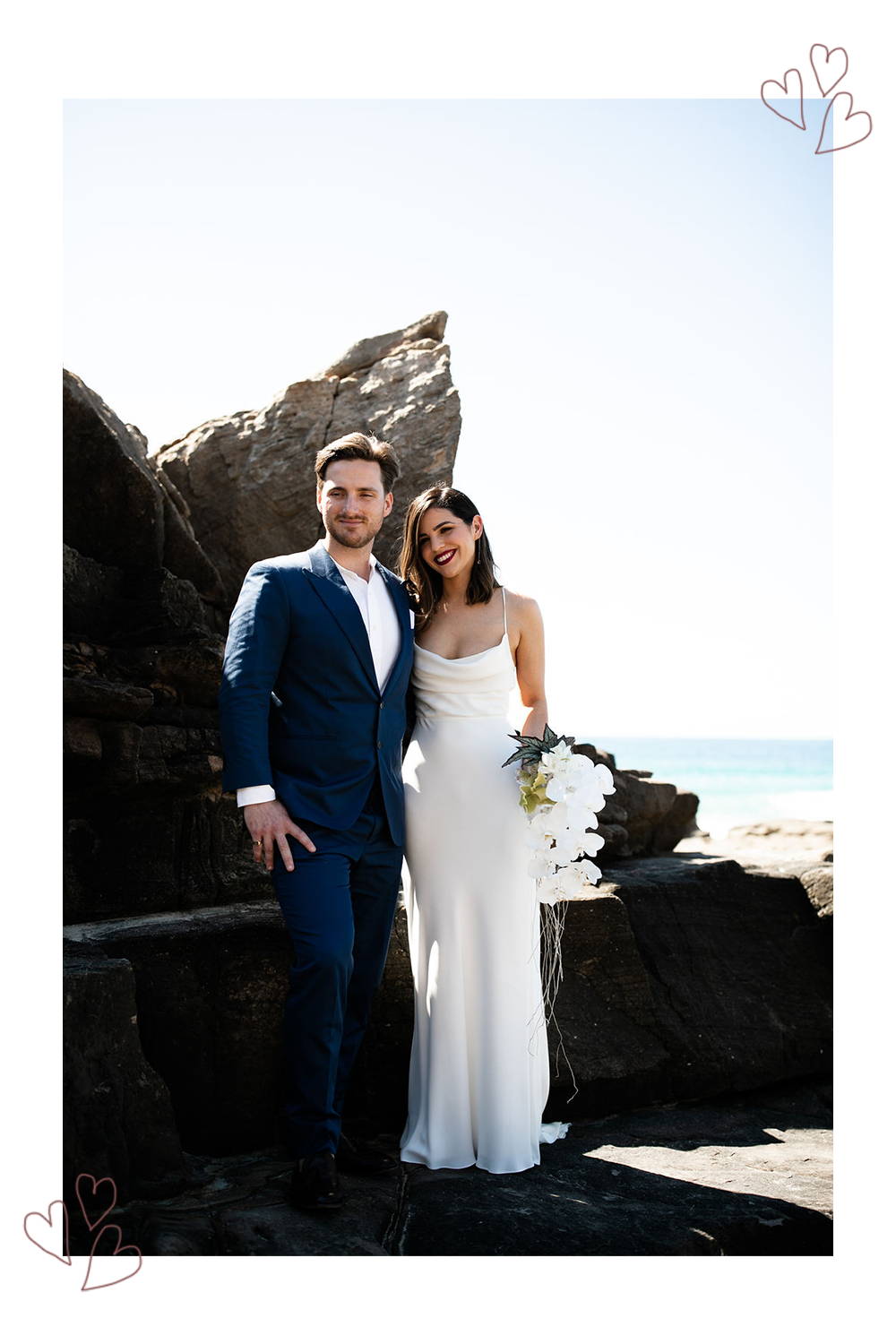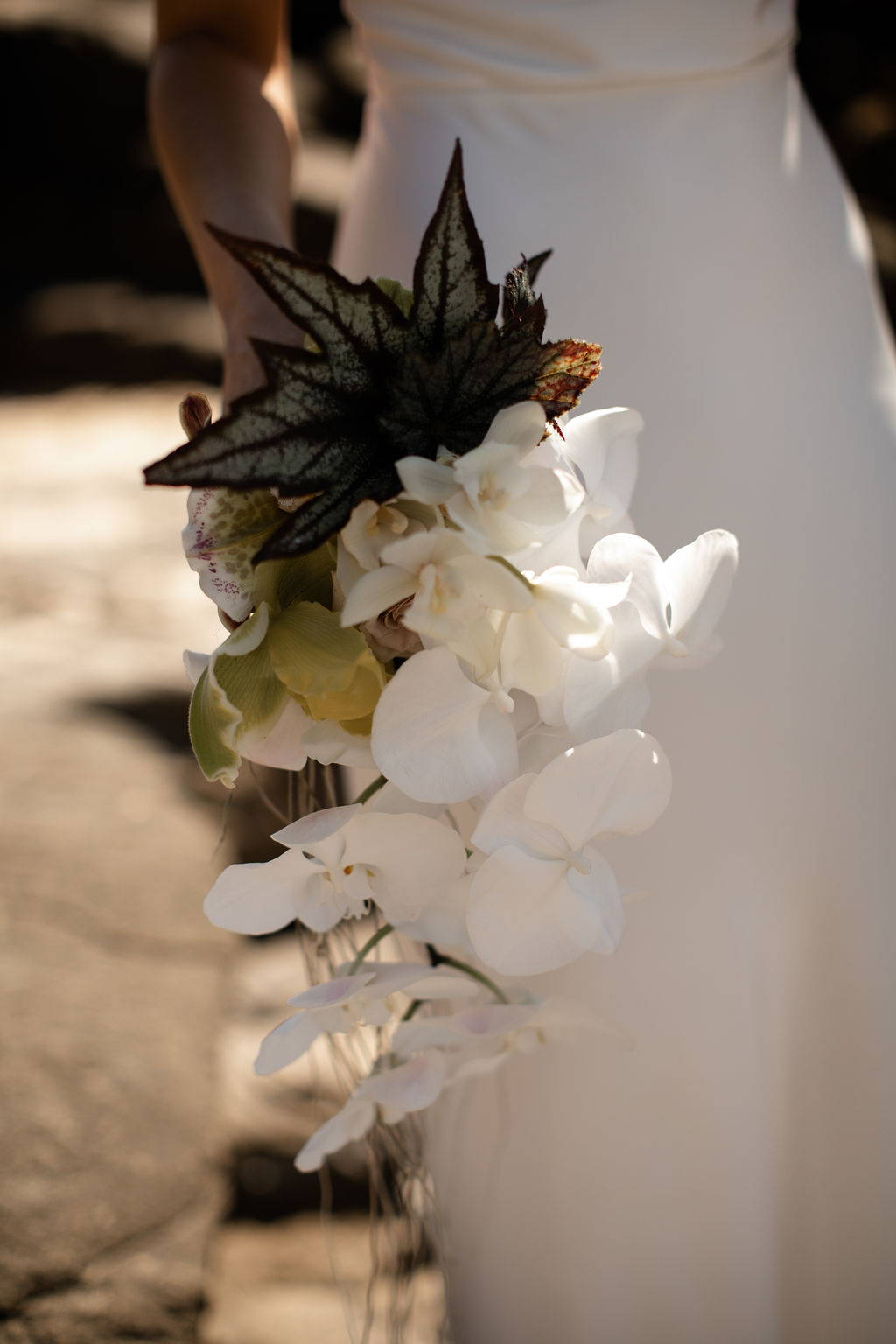 How did you feel wearing Grace Loves Lace on your wedding day? And what made you choose Summer gown?

The main thing I wanted out of my gown was something comfortable and minimalistic. I always pictured the most simple gown, something like Summer, but when I tried on the Honey silk, I felt cinched in, comfortable & safe, without being stiff. If that makes sense? The structure of the gown meant it fit perfectly to my figure without any alterations. It had that minimalist feel but was also very flattering to my figure. The "oh wow" reaction of my trusted and stylish friends at my fitting sealed it for me.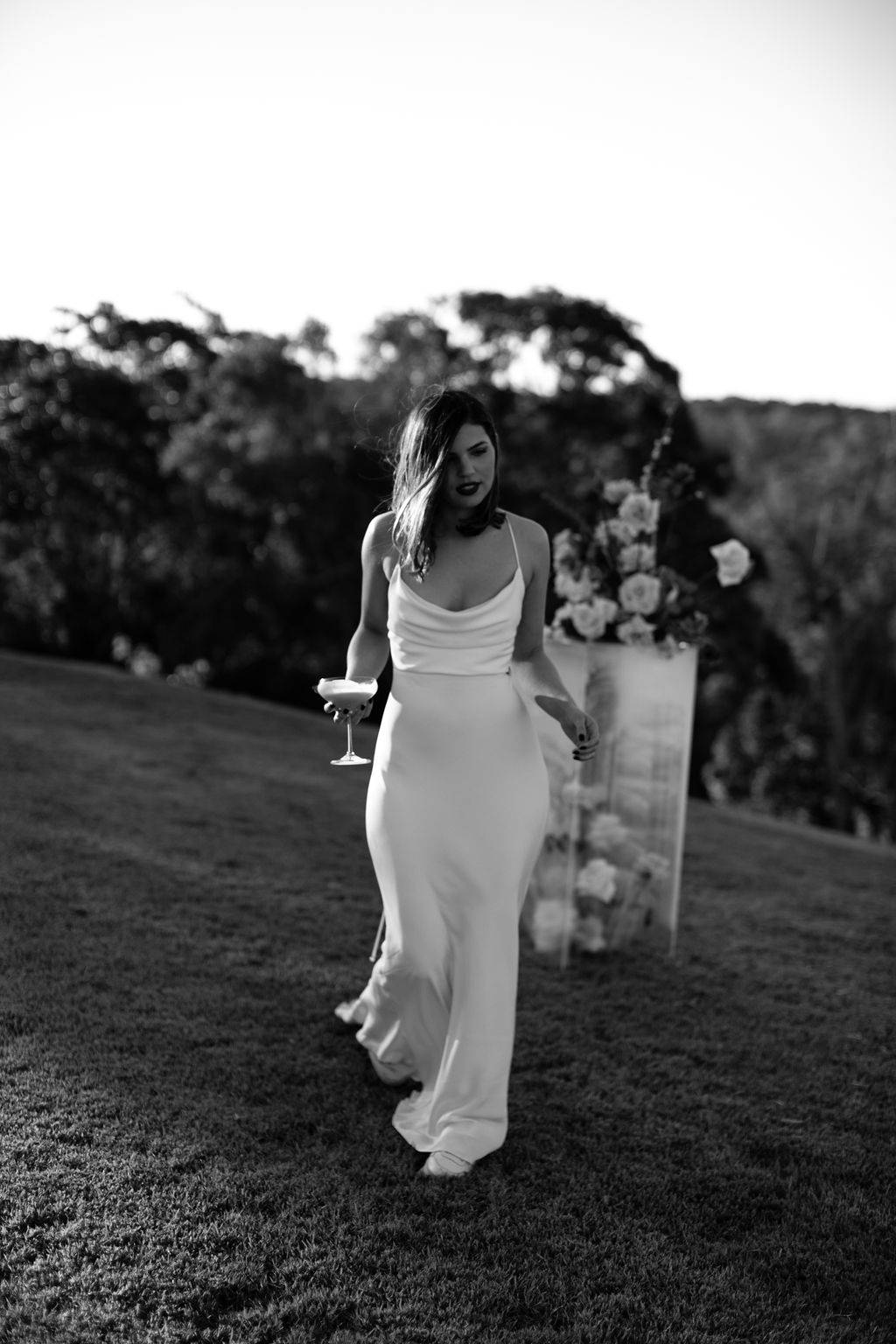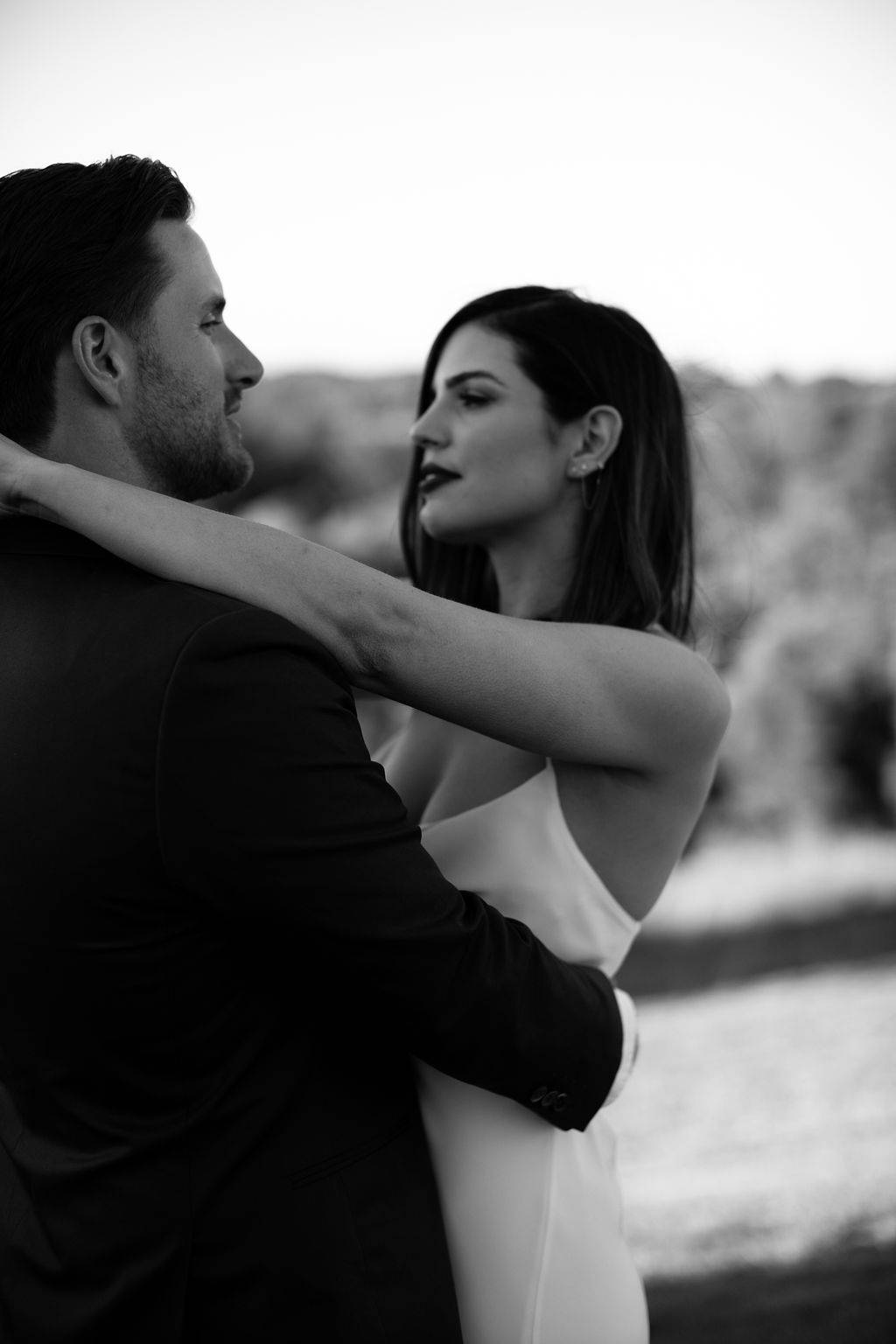 How do you celebrate love/ Valentine's Day now that you're married?

Last year Elliot made cocktails and dinner and we watched the sun set on the balcony with our fur babies. I am so fortunate to be a florist who focuses on events, which means I don't have to worry about the stress of valentines day deliveries, so being relaxed is such a treat.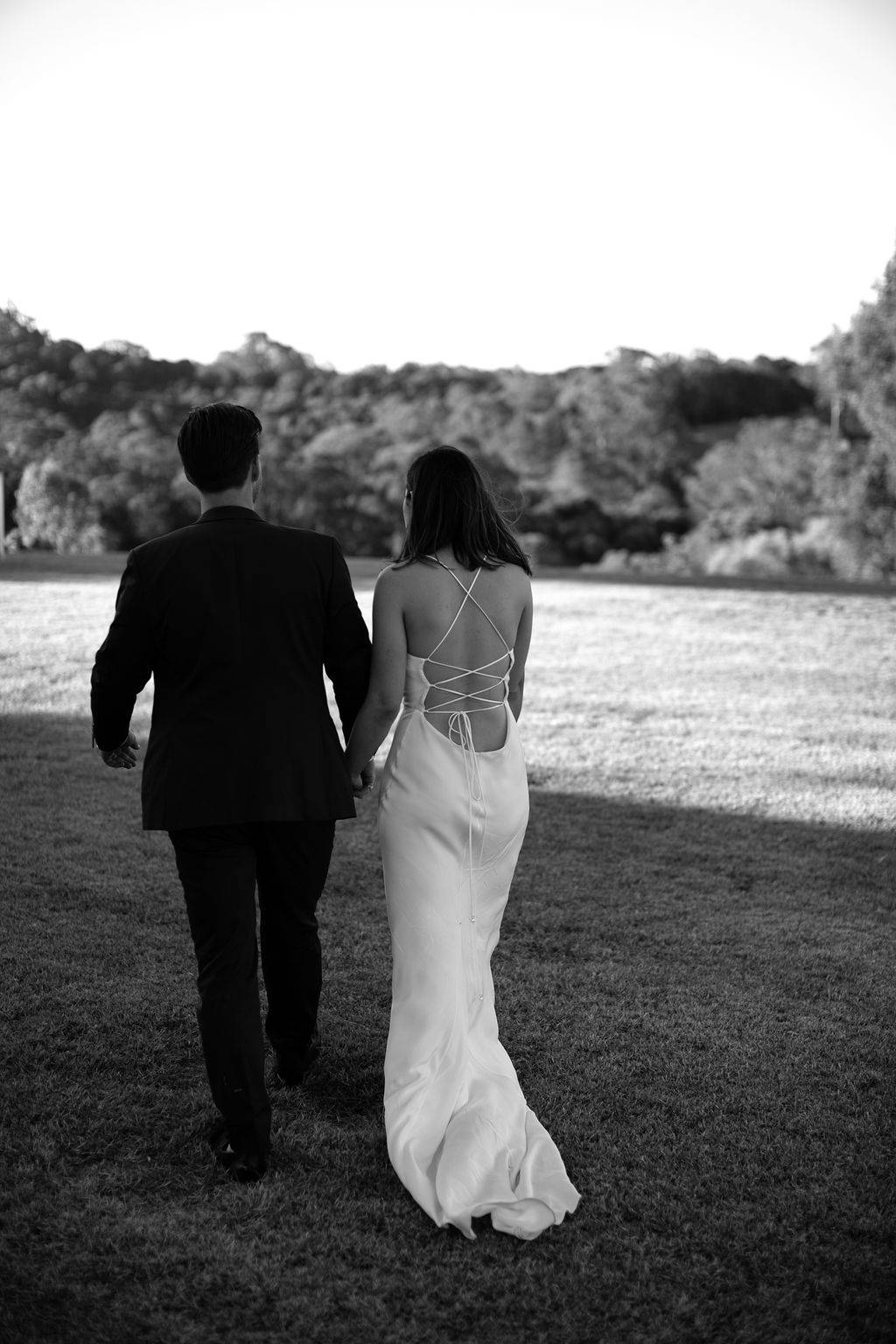 If you could re-live your wedding day, would you do anything different?

A couple of things; we checked into our accommodation the evening before and there was a problem with the lights and a few other little things that needed to be dealt with. I wish we had have checked in a day or two earlier and had more of a chance to get settled and sort that stuff out. I also wish I had put together more of a schedule for the morning of, I wanted to keep it very leisurely, so didn't really check the time, but ended up being 40 mins late to the ceremony... whoops. Lastly, I was so focused on planning the day I forgot to outsource the clean-up after our "reception/ afterparty" and ended up having to do it with quite the hangover!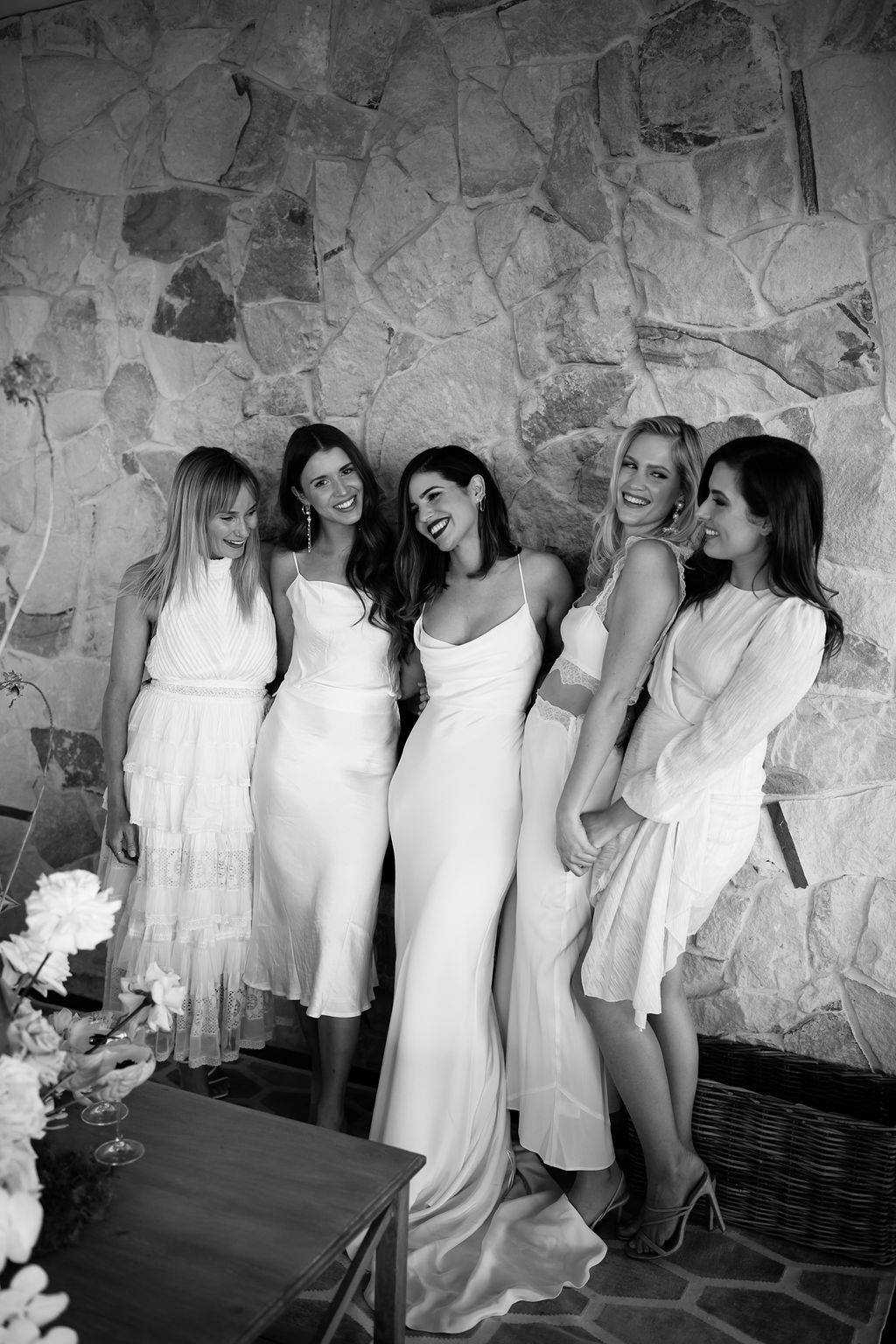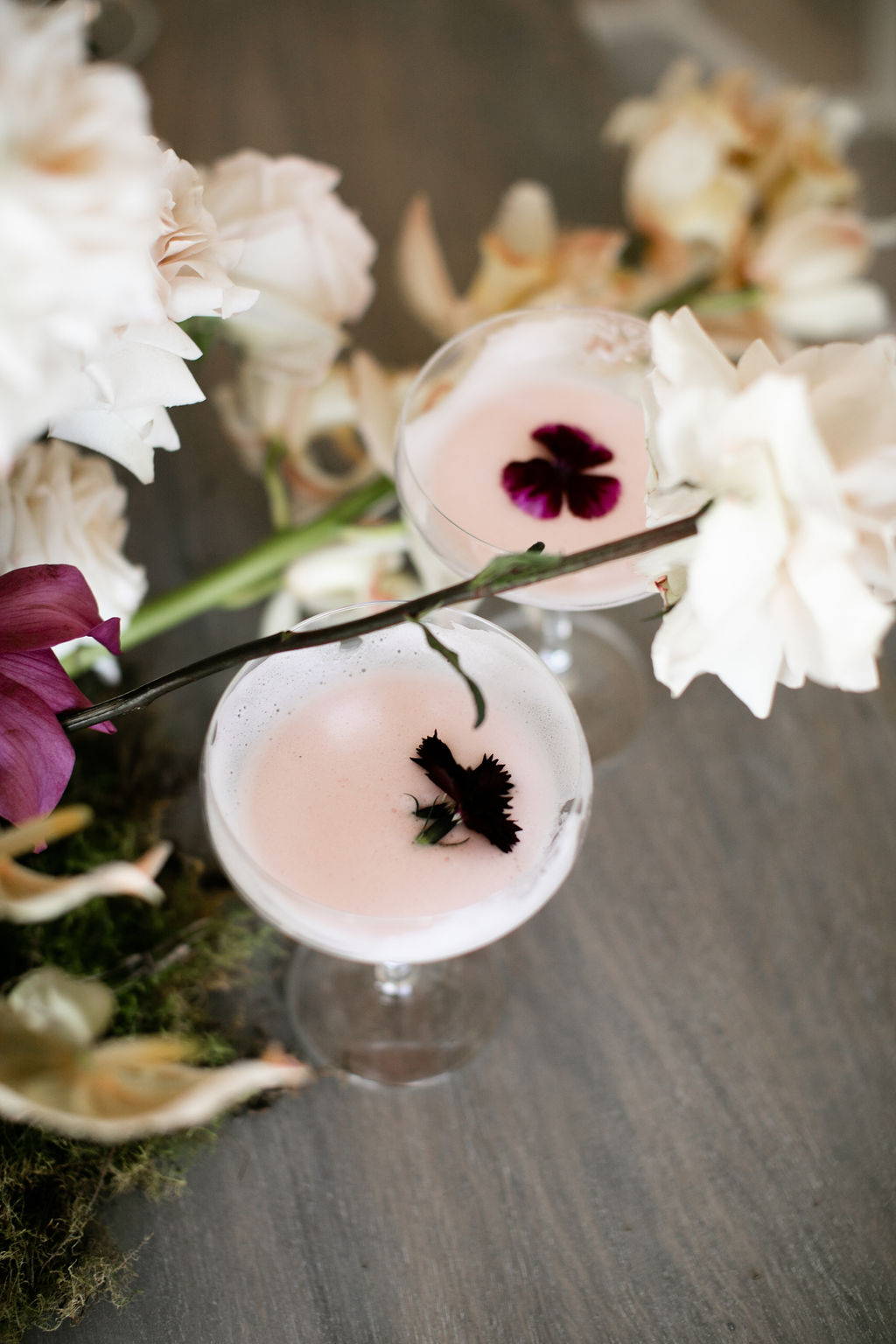 How do you keep the romance in your relationship alive day to day?

For me it's the little things, Elliot brings me a coffee in bed every morning which makes me feel really loved. Understanding each other's love languages and trying to communicate with them is a big one. We also try to have a date night once a week where we try our very hardest to not talk about work, which can be all-consuming when you have multiple businesses.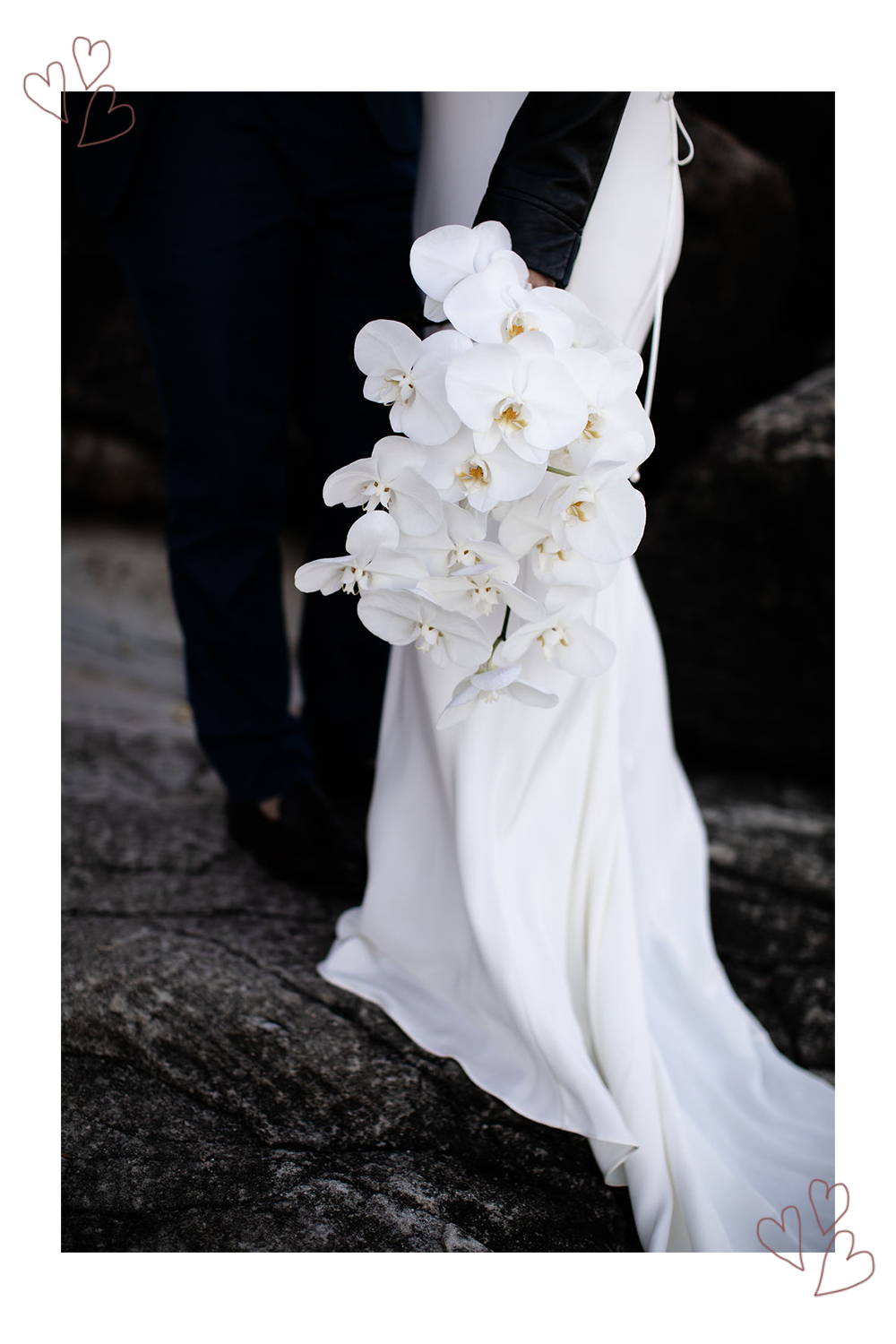 How did you choose what floral arrangements you wanted for your wedding? Was it something you always dreamed of or did you continue to change your mind working in floristry every day?

I always thought I wanted something super understated and classic, but then when it came to ordering I completely changed my mind. I just wanted to have fun and I think we all needed the lift and play, so I ordered all my favorite things that were in season, along with flowers I had been dying to play with but hadn't had the brief for, and then sourced some special pieces from nurseries that made my heart skip a beat.
What is the most romantic thing Elliot has ever done for you? Or vis vera?

I feel like I am so spoilt with this I can't pick one. Elliot is such a kind and nurturing soul, he is always making me dinner, sacrificing his own comfort for my benefit, buying me unexpected gifts, and always seems to encourages me to follow my instincts, including every time I ask if we can adopt another fur baby that I have found on the rescue sites.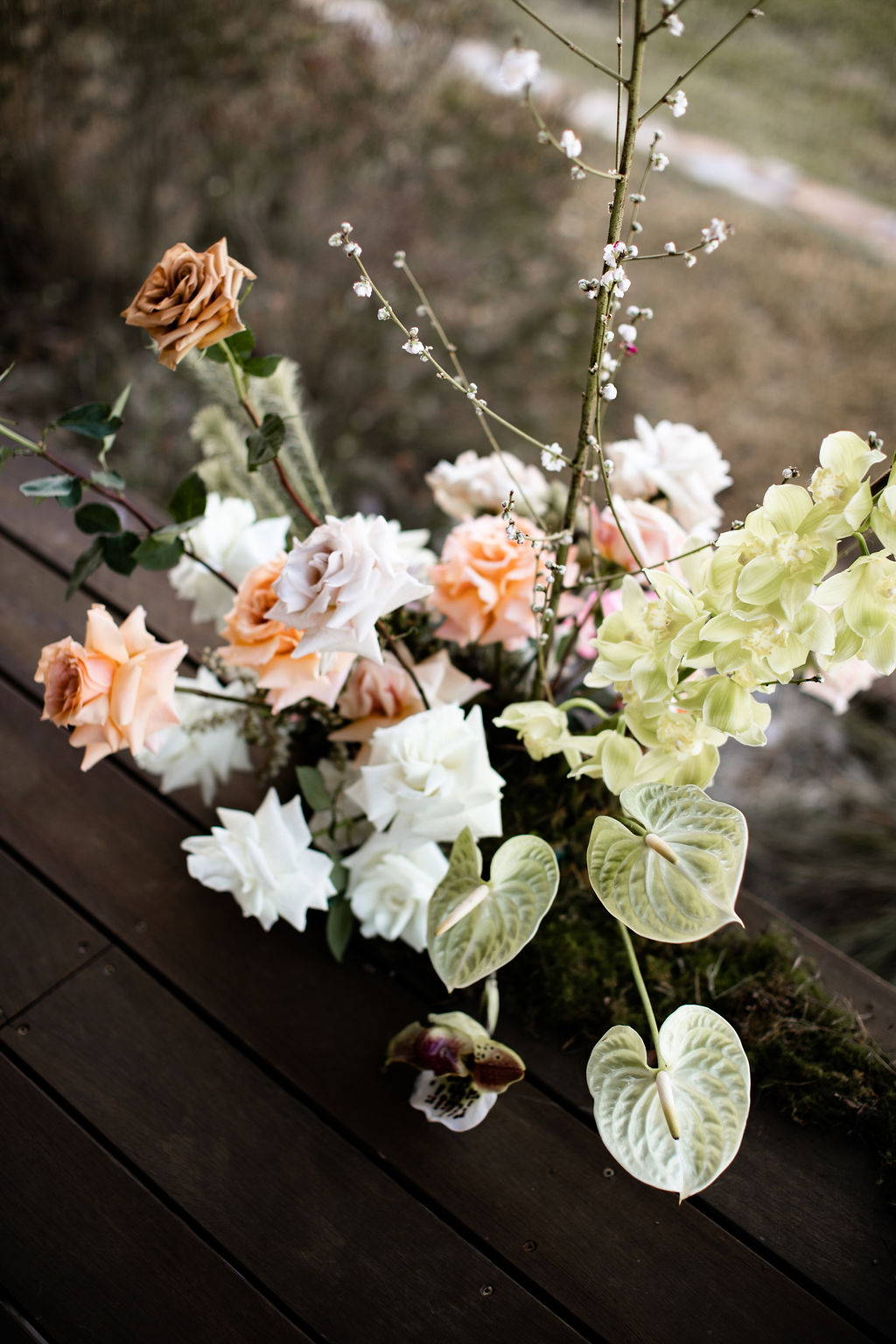 What advice would you give to a young couple in their first year of marriage?

Be kind to each other and prioritise your real relationship over your perceived relationship. We are living in such a frustratingly hard time and it is so easy to take it out on your closest person. But if you can both try to be the cheerleader for the other you will always have the love and support we all need to get through it and you will both be stronger for it. Also genuinely connect. If you catch yourself comparing your relationship to relationships you see on Instagram stop yourself, the best stuff happens under the radar between the two of you and you don't want to miss out on those special moments.