Vicente & Maria in the Song Gown
#GRACEBride Maria and Vicente married at a beautiful rustic finca called Osa Major in the middle of the countryside of Mallora. After renting a house for a week and spending time with their family and friends - the two lovebirds tie the knot. The wedding day was boho; a relaxed style of everything they had dreamed of and more!
​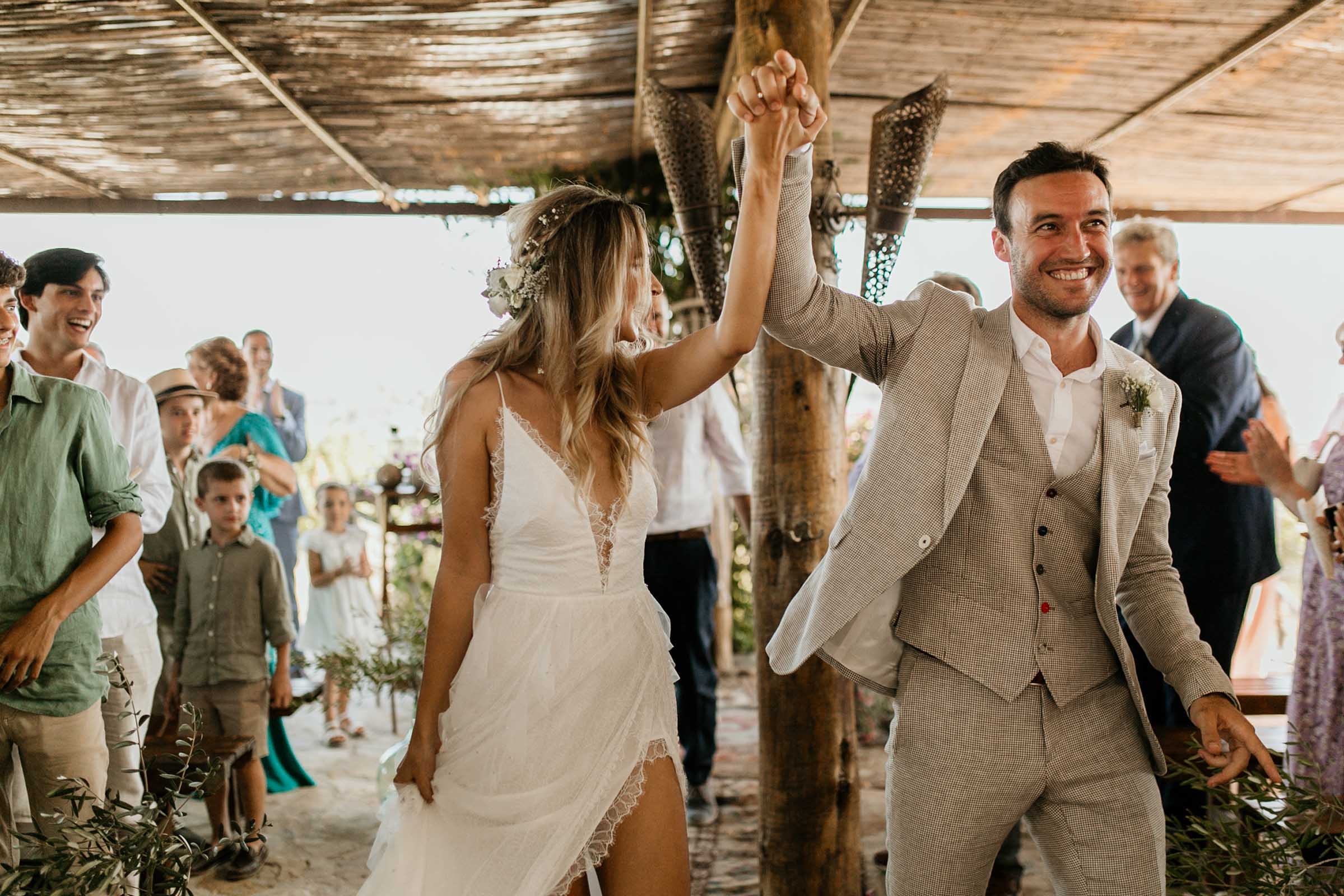 What is a GRACE woman to you?
A GRACE woman to me is a strong woman who knows what she wants and how she wants to feel.
Which GRACE dress did you wear and how did you know it was 'The One'?
I chose Song. I always knew I would buy a GRACE gown, even before I tried any dresses on. As we decided on our venue I kept coming back to Song when I was looking online as I just thought it would fit so nicely with our wedding vibe. As soon as I put Song on I just had this natural instinct to start dancing, jumping around and playing in the dress - it felt so light and it just brought out the best side of me. After the appointment I reflected for a couple of weeks and was between Bonita, Song and Summer, but deep down I knew Song was my dress. I wanted to feel young, fun, flirty, whimsical and light and the song ticked every one of those boxes.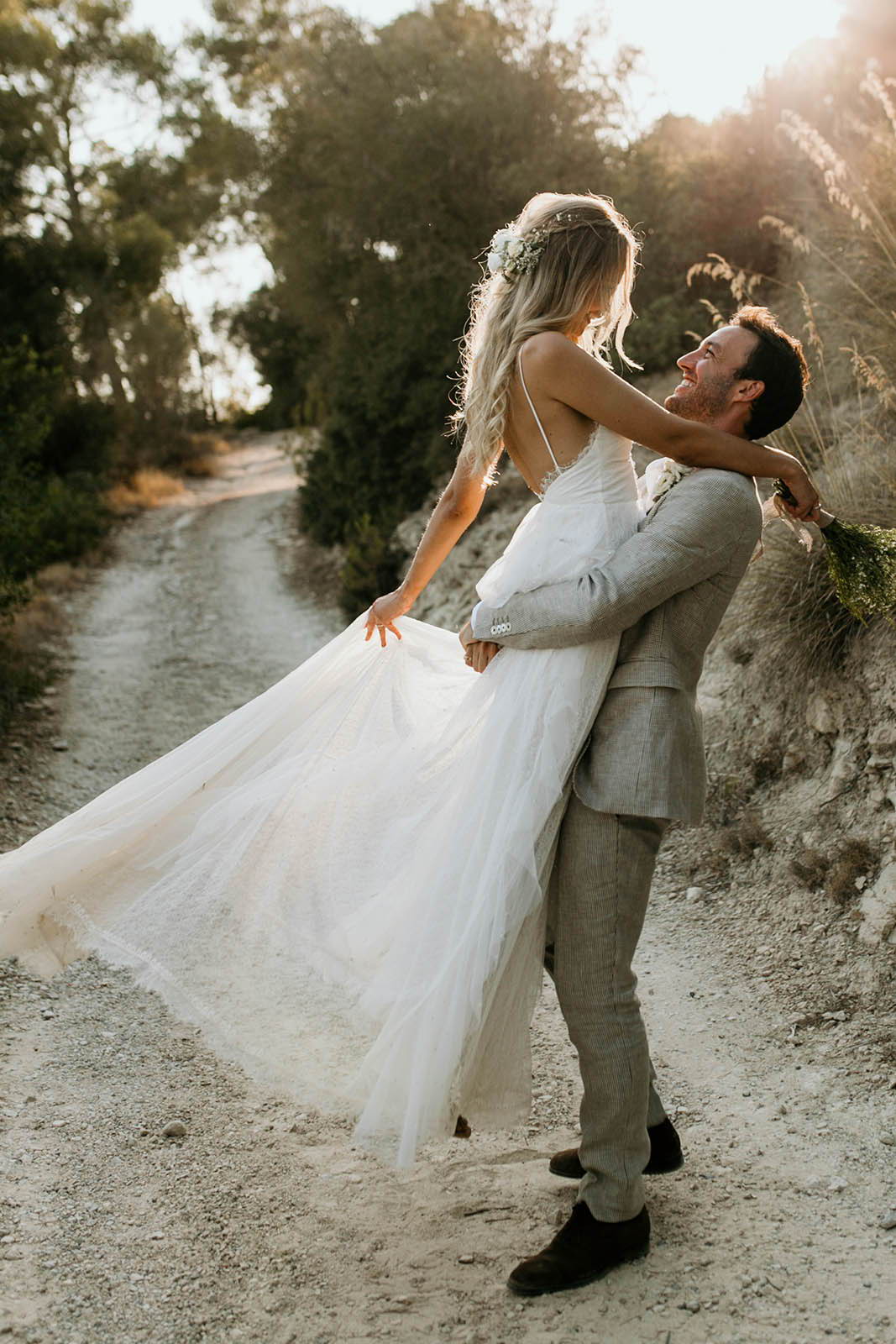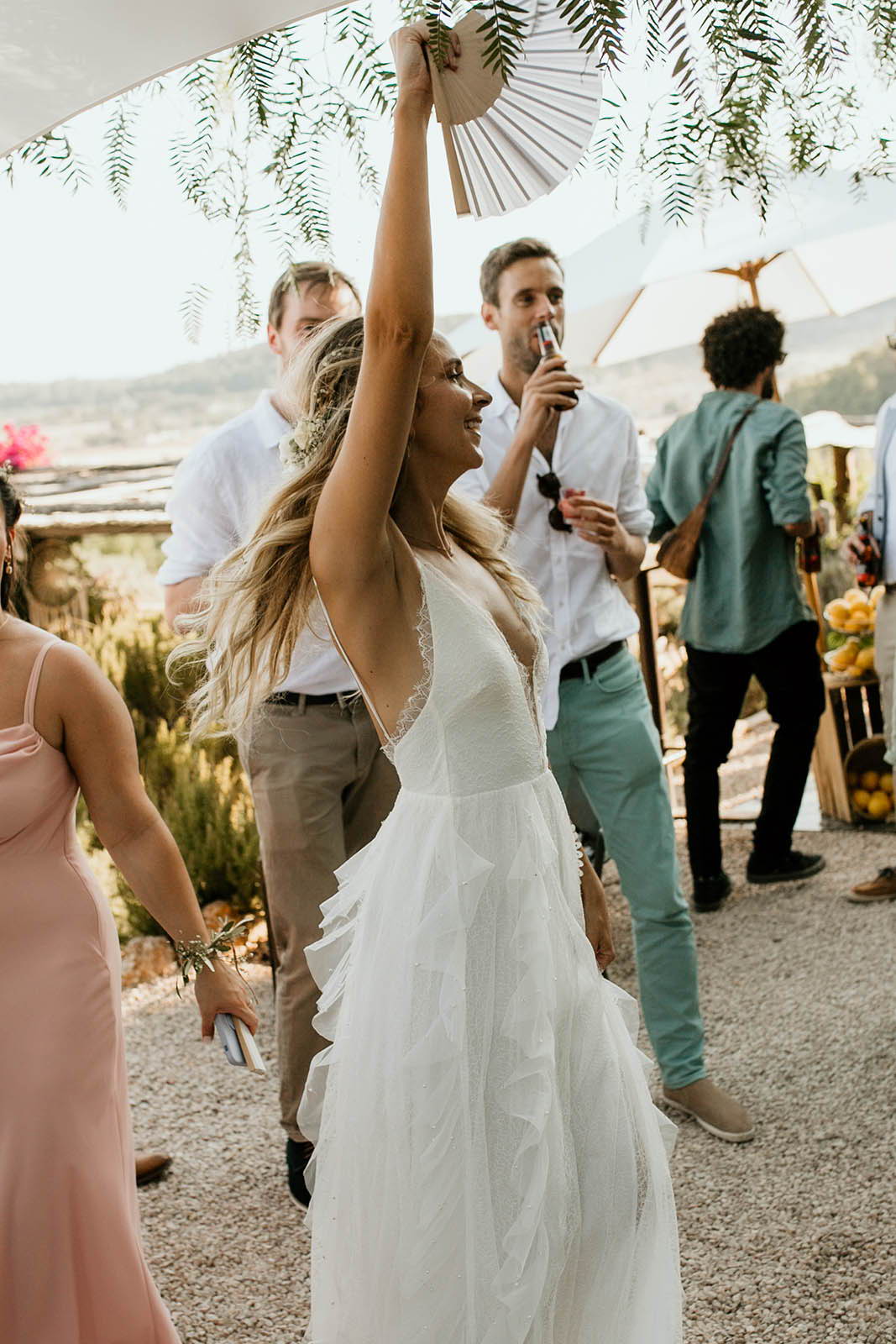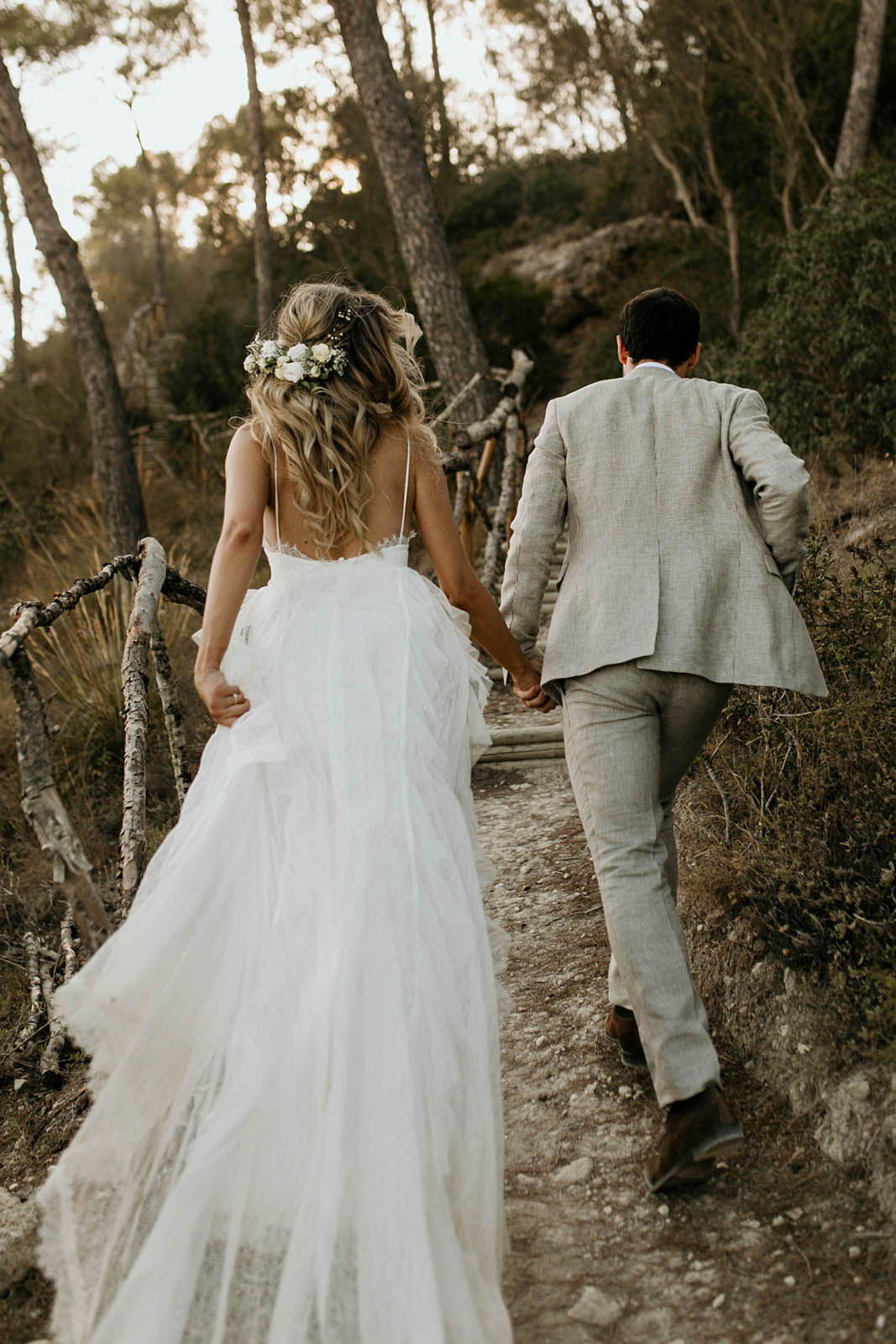 Tell us about your experience when you found your dress.
Did you buy your wedding dress online or visit one of our Showrooms?
I live on the island of Mallorca, Spain so I took a weekend out to fly to London which was my nearest showroom with my mum. The showroom and whole experience of trying on the dresses was probably the best part of my whole wedding planning experience - so much fun and the London showroom was beautiful.
What was your first date?
It was a blind date. Vicente came to meet me outside my apartment and we went for an ice cream and a long walk around the city. We were instantly attracted to one another and our love grew from there! I was due to leave the island at the end of the year, but when I met Vicente I couldn't imagine being anywhere else than on this island with him.
.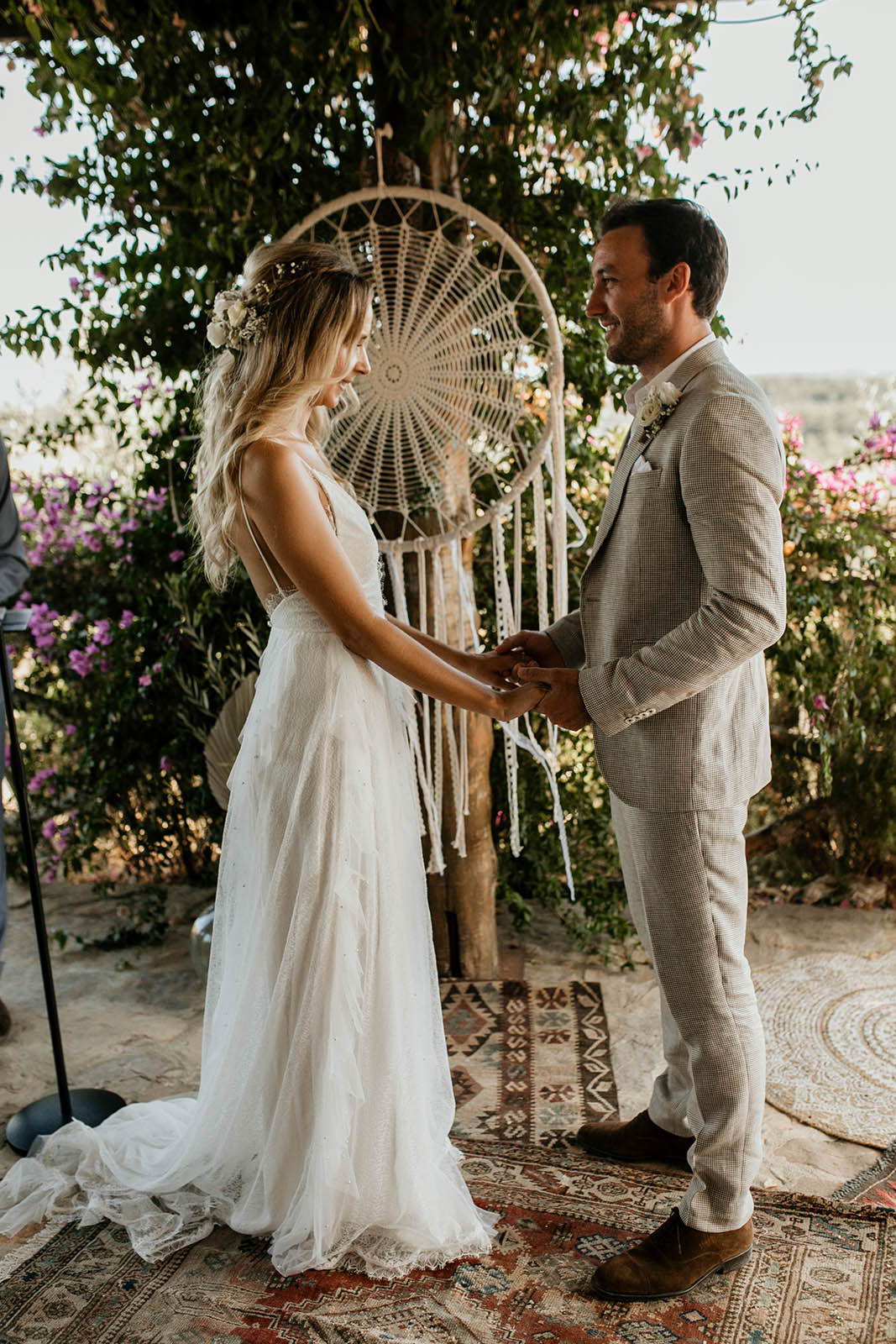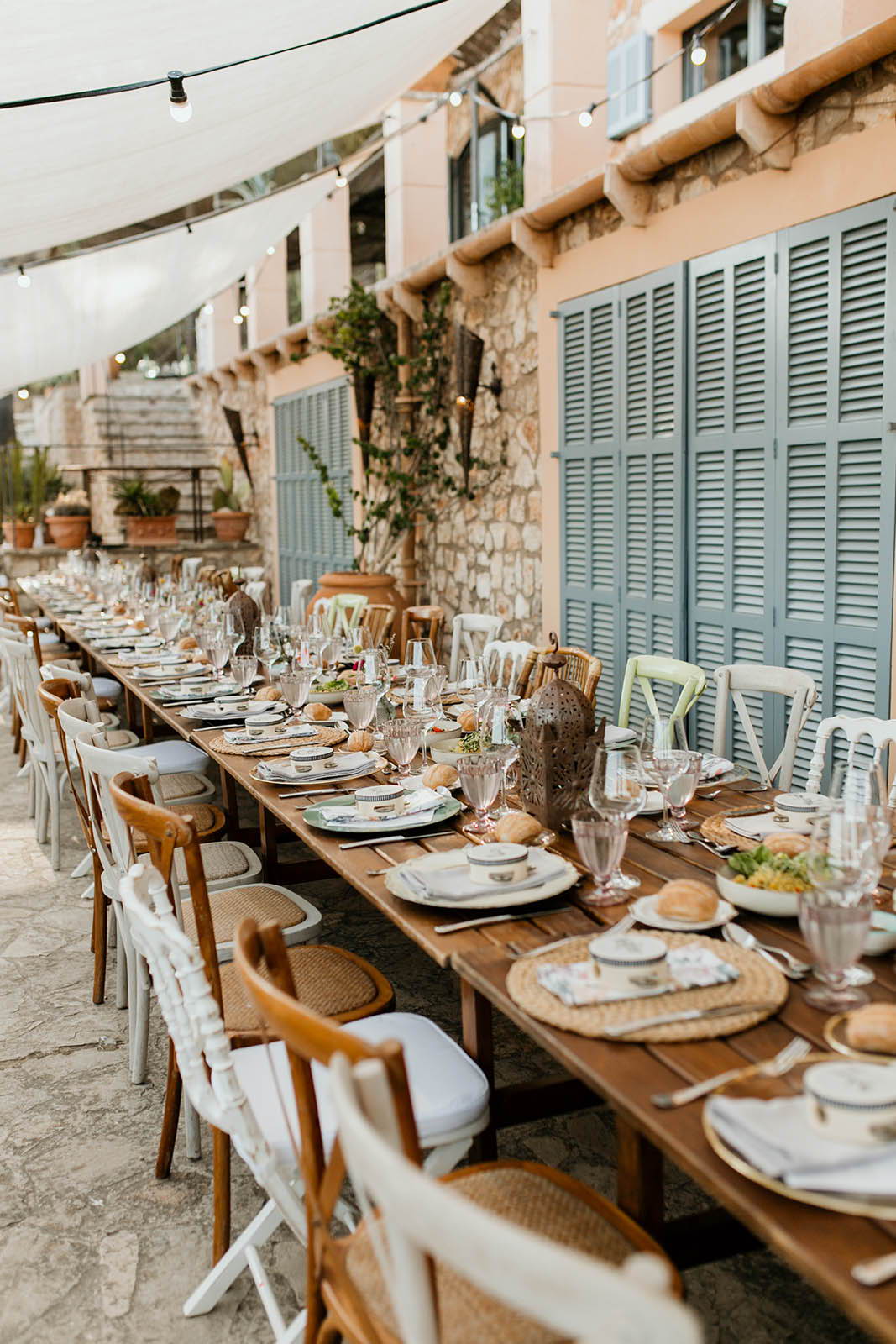 We didn't have a wedding planner, nor a floral designer, so I DIY'd a lot of things! Our wedding favors were tiny tambourines that also served as table place names. I hand wrote 118 names on all of the tambourines! And the wild flowers on the tables I bought from a local florist at our local market and the night before together with my family we arranged them into mini vases. I also designed, baked and stacked our own wedding cake!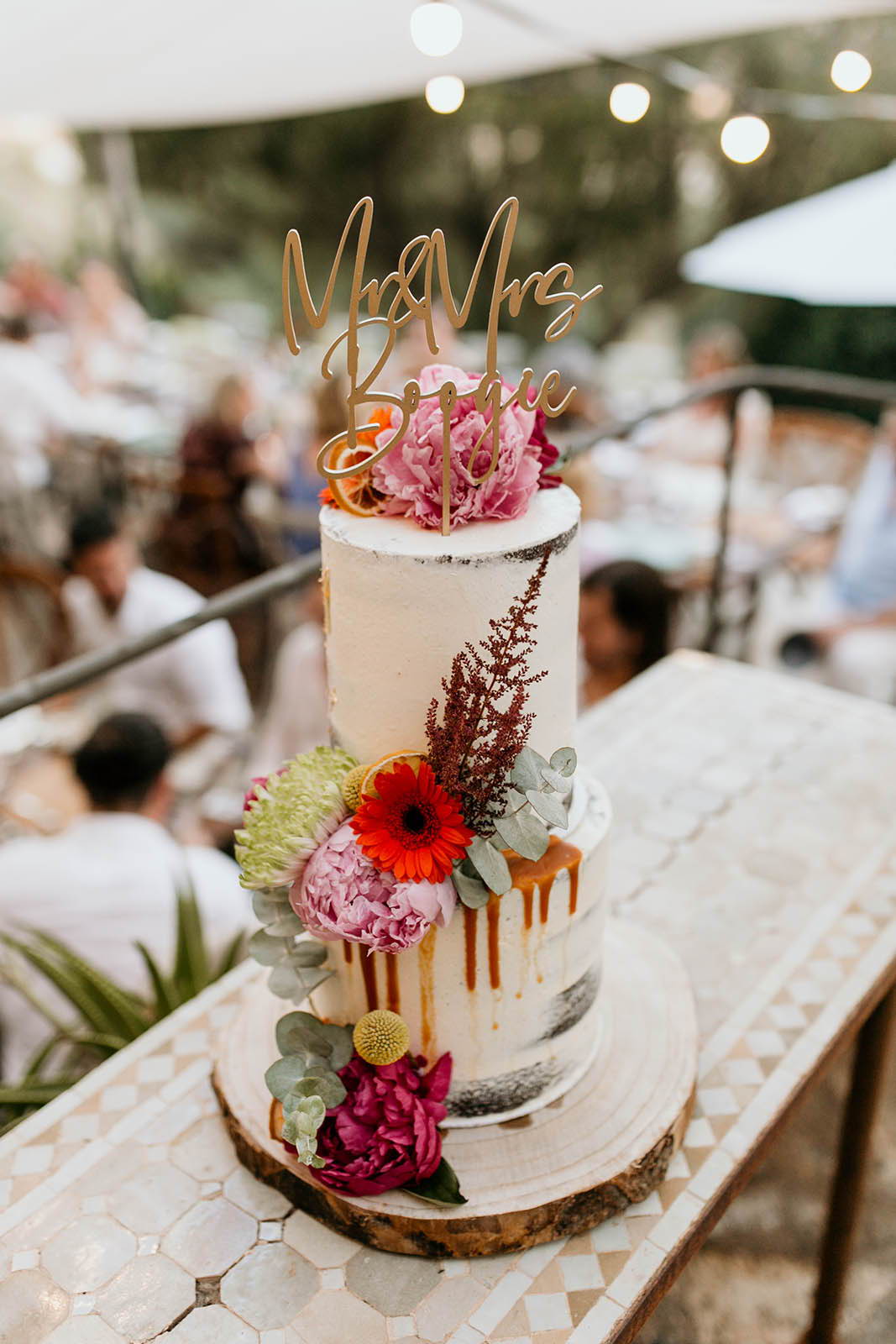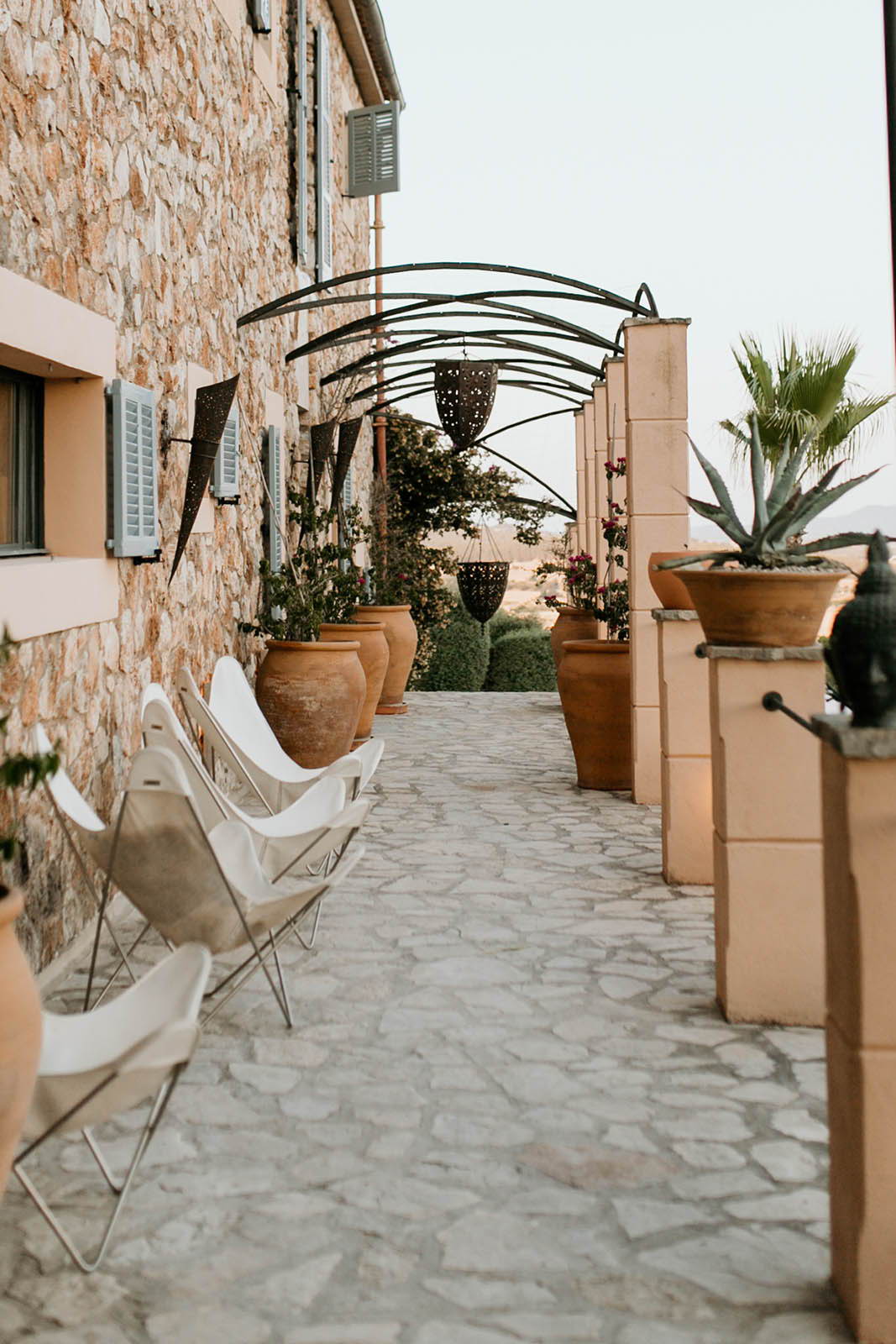 Where did you get married?
Tell us about the location & the style of your wedding.
We got married at a beautiful rustic finca called Osa Major in the middle of the countryside of Mallorca. We rented the house for a week and spent a week there with family and on Saturday 6th August we got married there in front of all of our friends and family. The wedding had a boho, relaxed style and the day was perfect.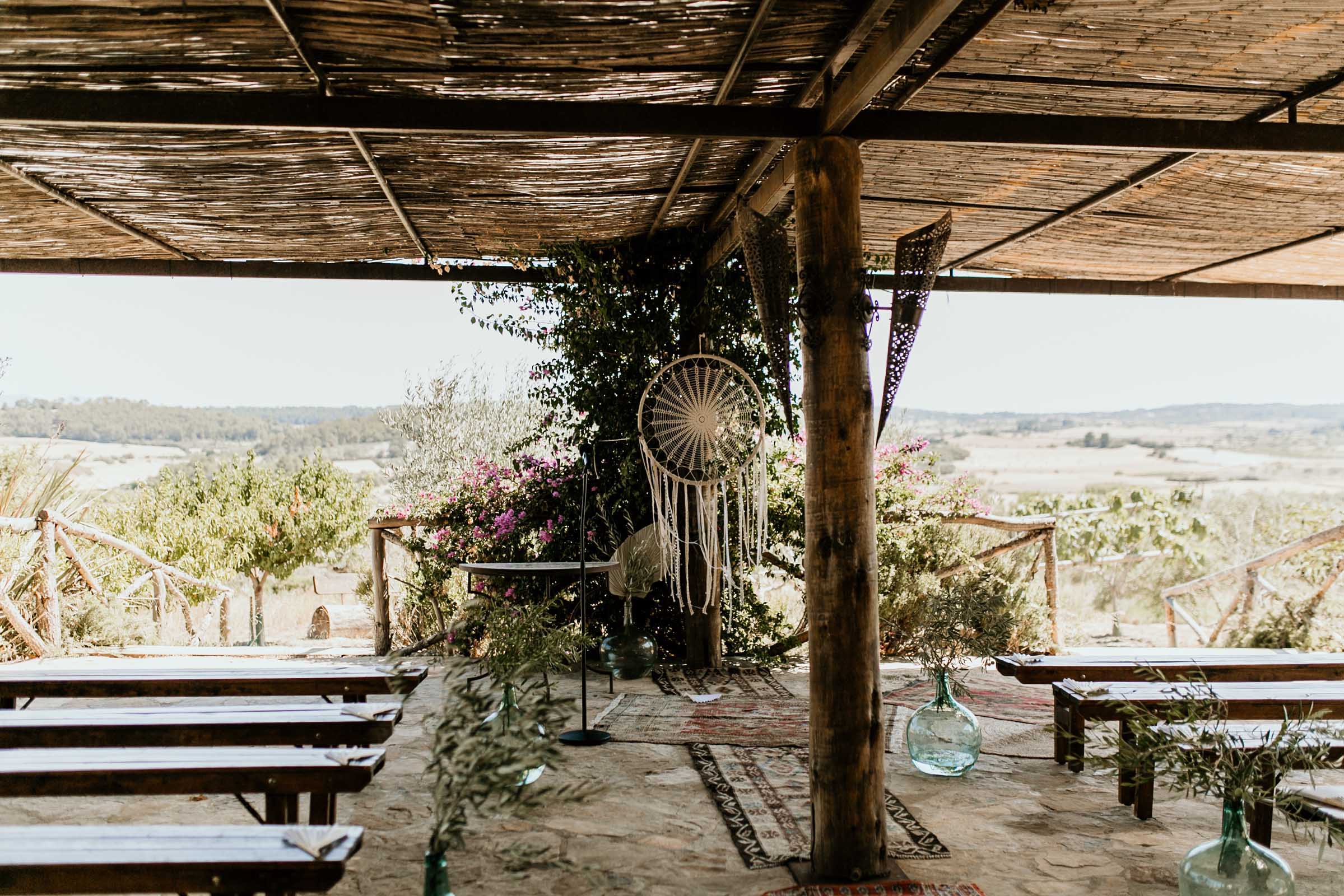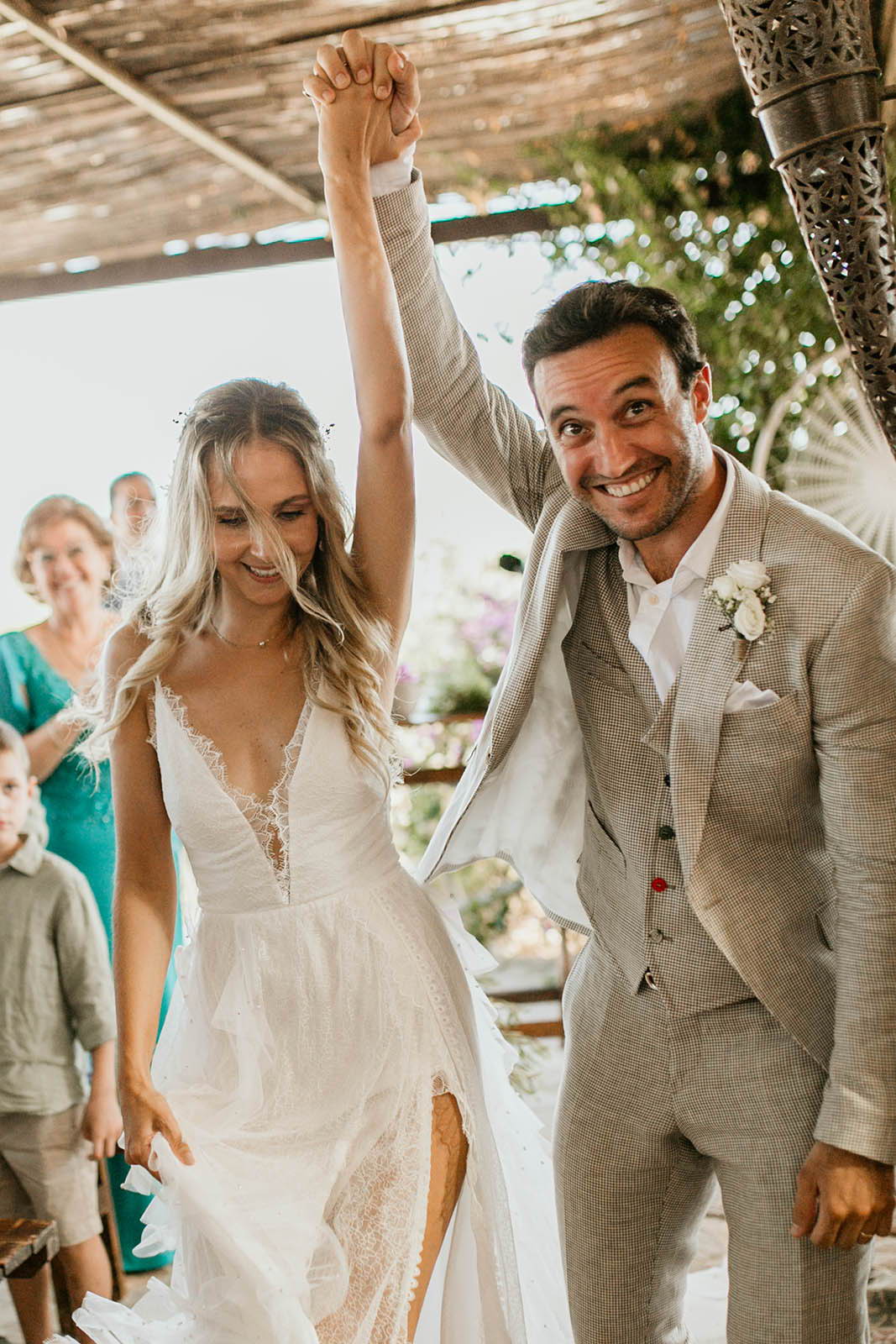 The funniest moment on the day or something that surprised you?

I was surprised at how relaxed I felt on the morning of the wedding. It was so important to me that I really relax into the whole week and enjoy it and I certainly did!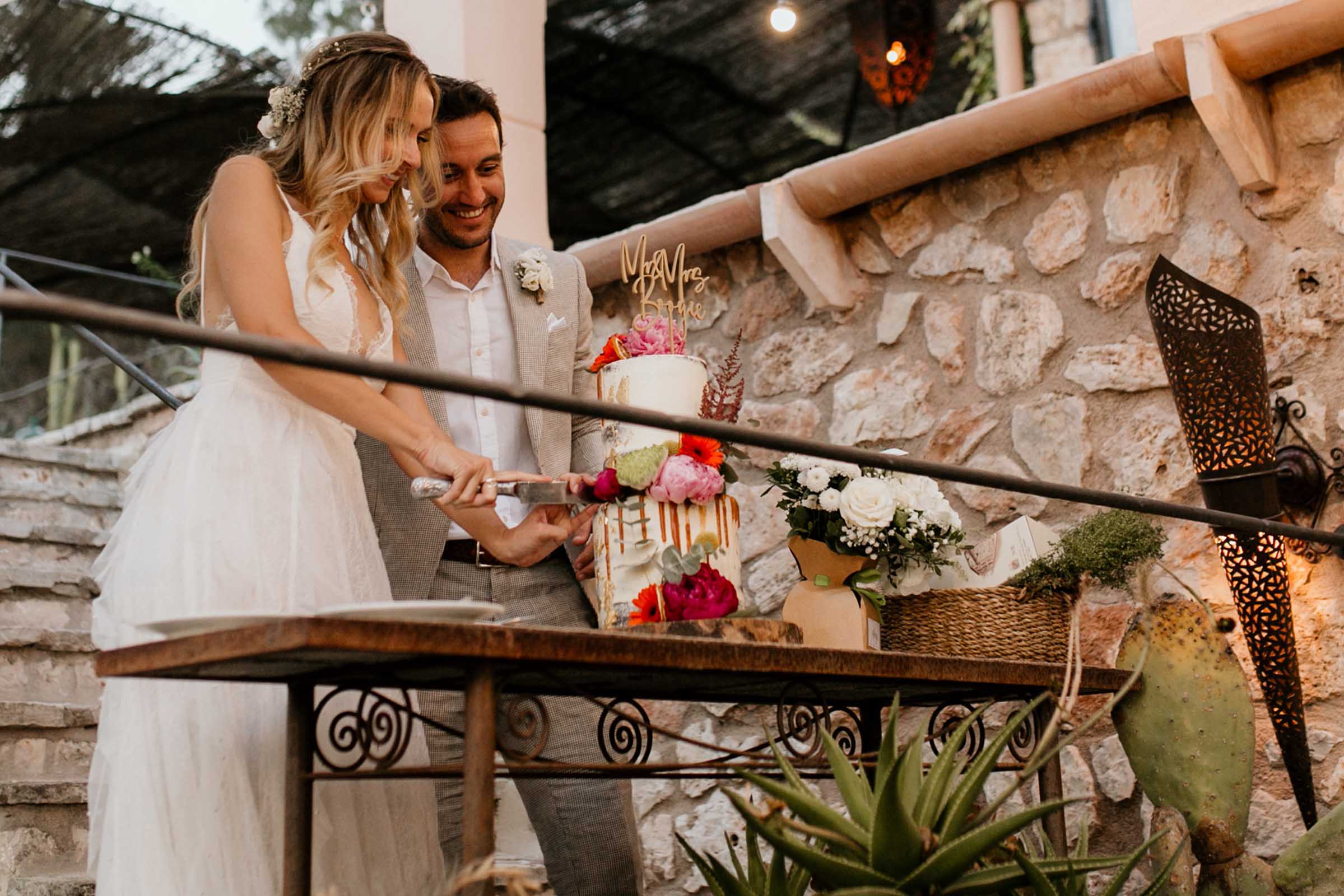 ---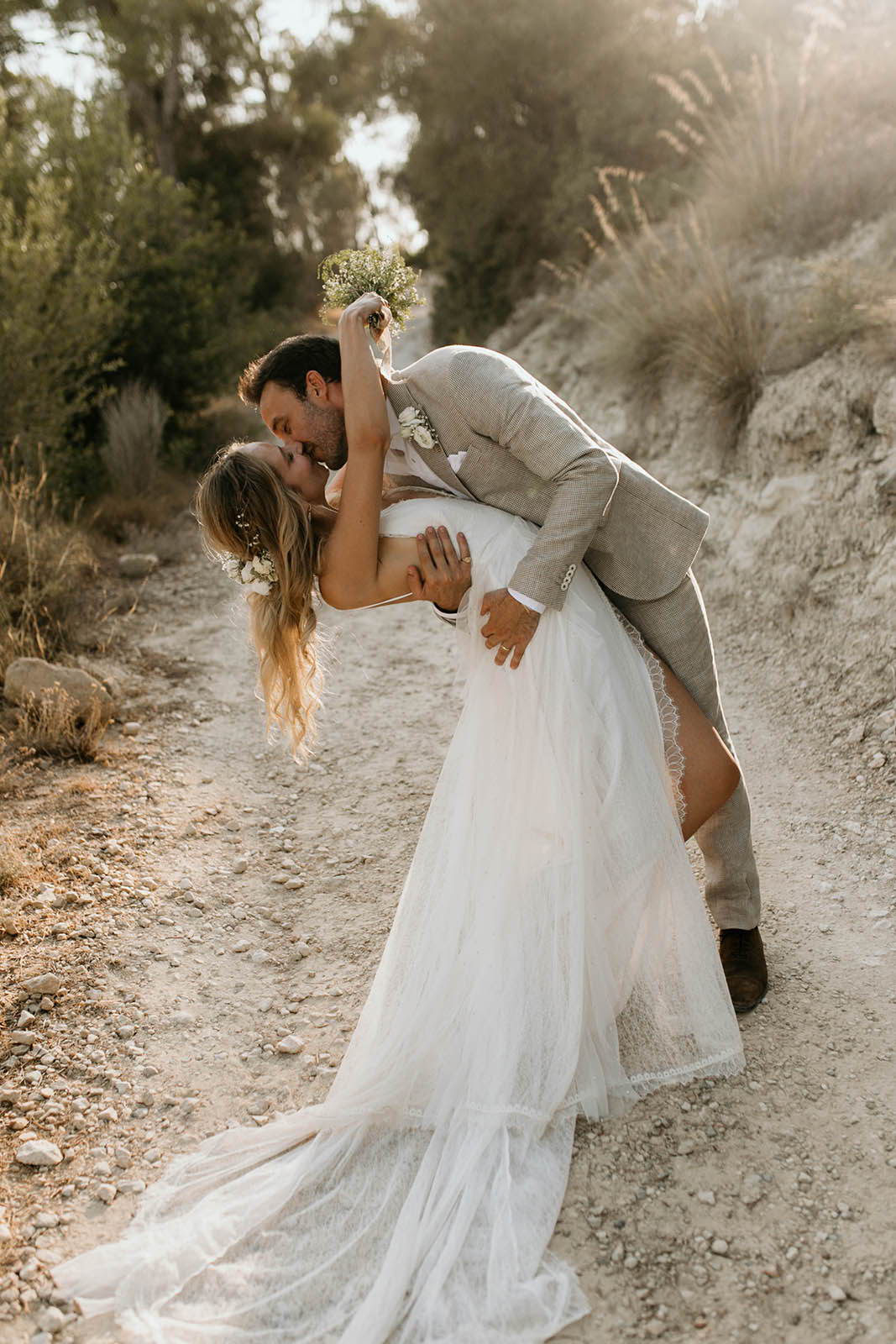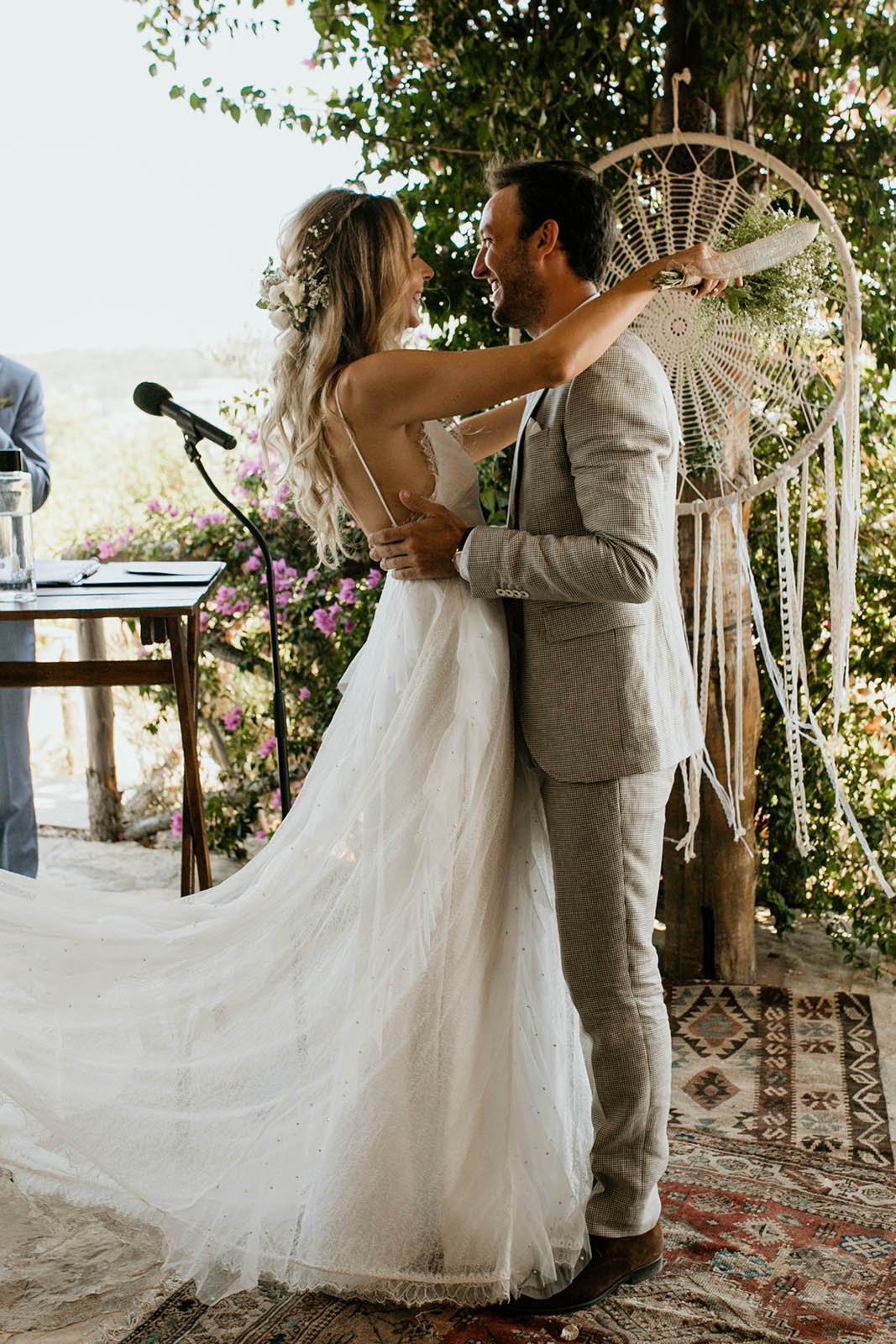 ---
Any last advice or words of wisdom that you can share?
When it comes to choosing your dress I would say what can really help is being clear on your venue. It can really help with your decision making if you're torn, but ultimately just go with what your gut tells you!
---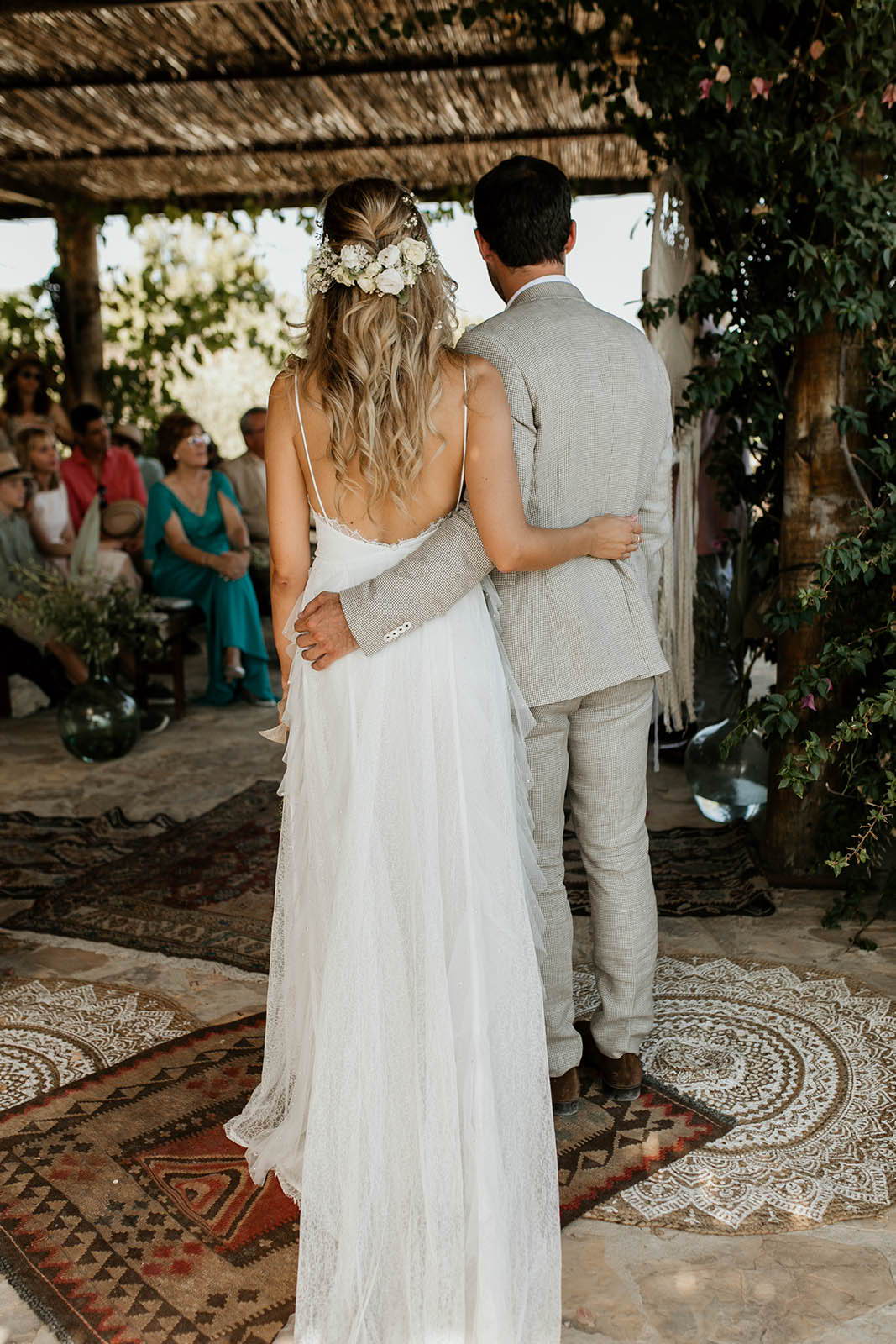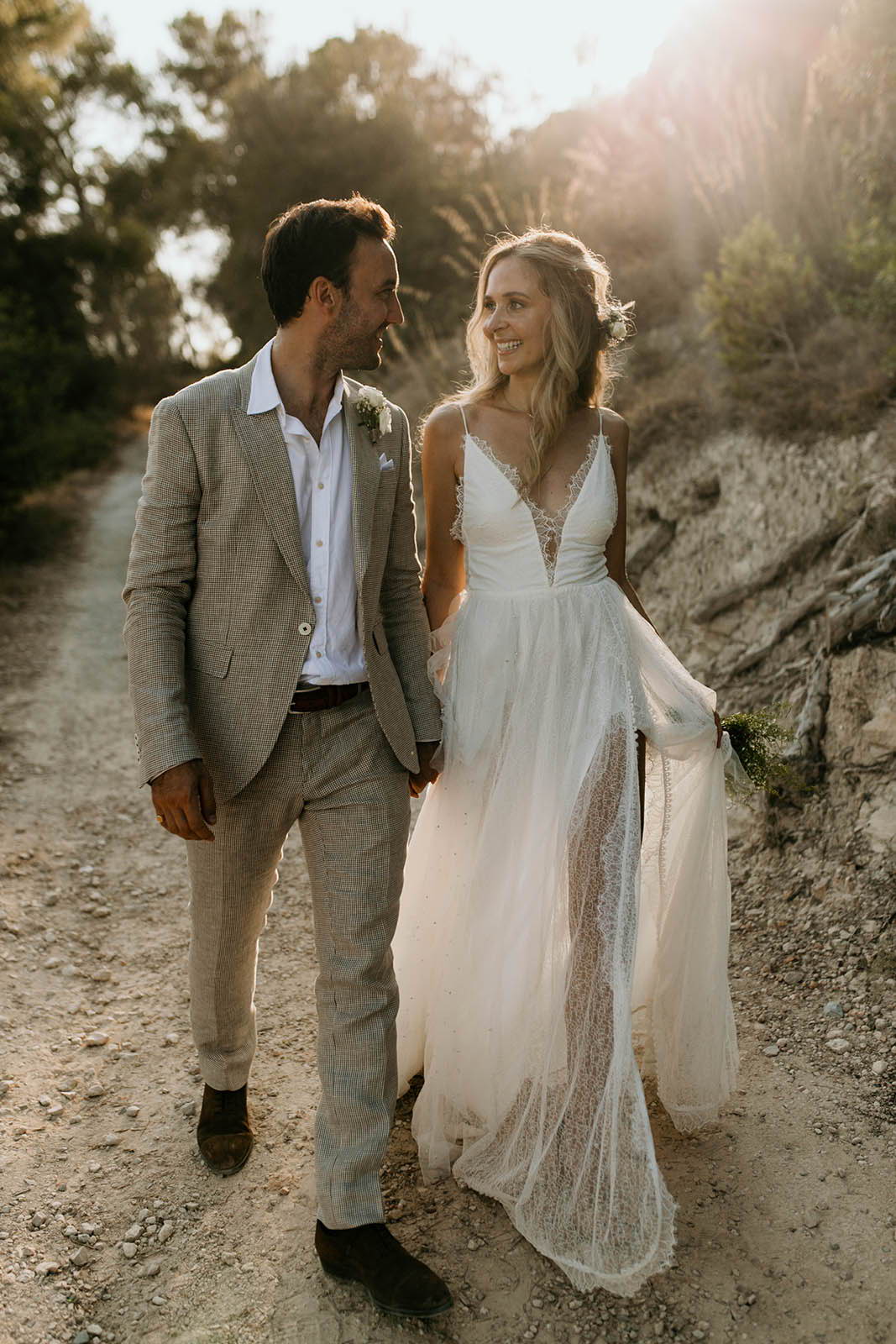 WEDDING DRESS: SONG
Groom's outfit: uomo