Vinny & Karen in the Alexandra & Emanuela Gown
Get your Pinterest boards ready because this is a destination you'll want to pin! Dressed in Alexandra for the ceremony, new hubby #GRACEBride Karen & Vinny tie the knot in Mallorca, Spain. Definitely one of the most extravagant and open-air churches we have ever seen! But the party doesn't stop there, Karen's outfit change into Emanuela for their reception - is what we can't get enough of.​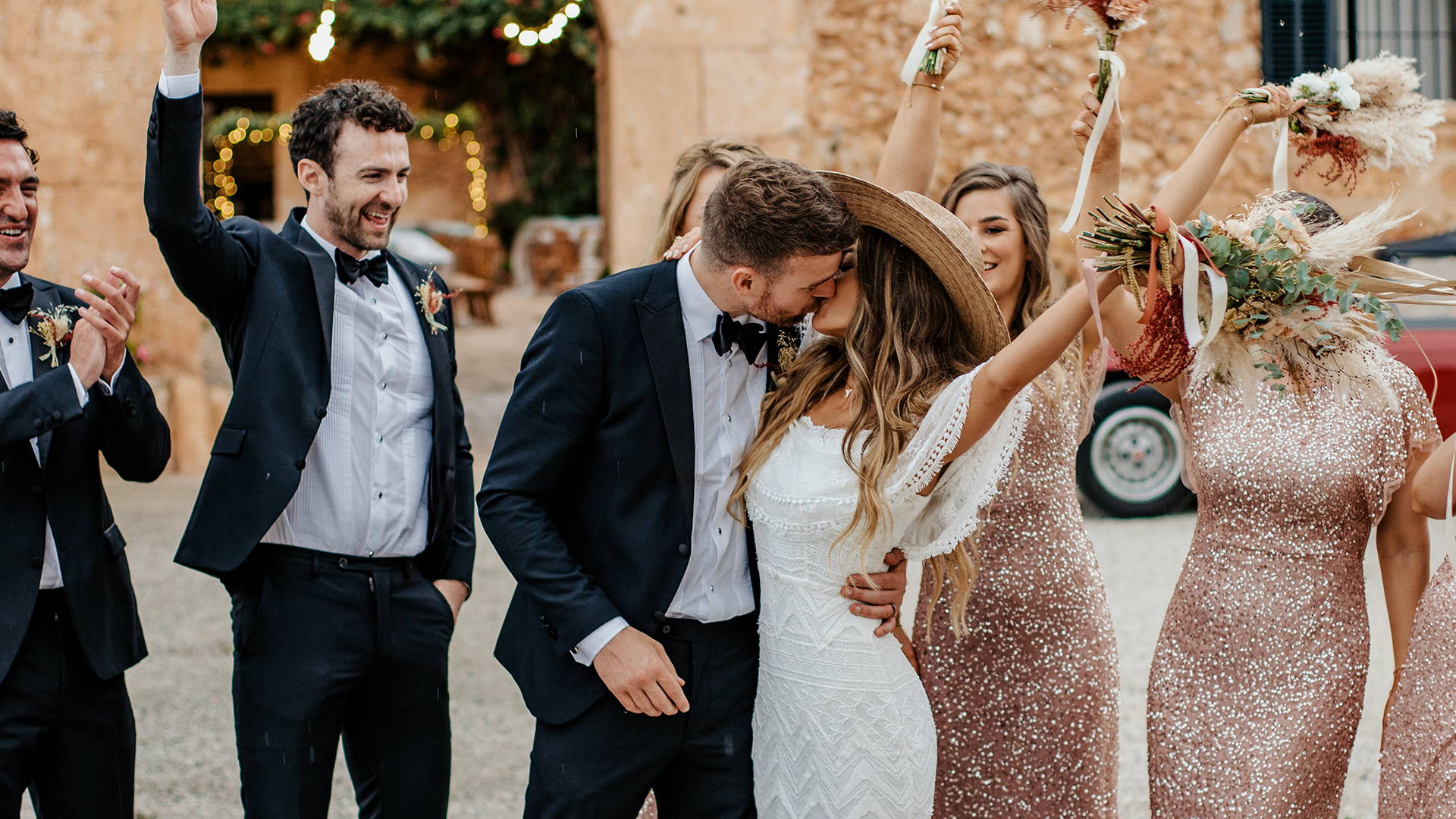 What is a Grace Woman to you?
Someone who is a little boho and alternative.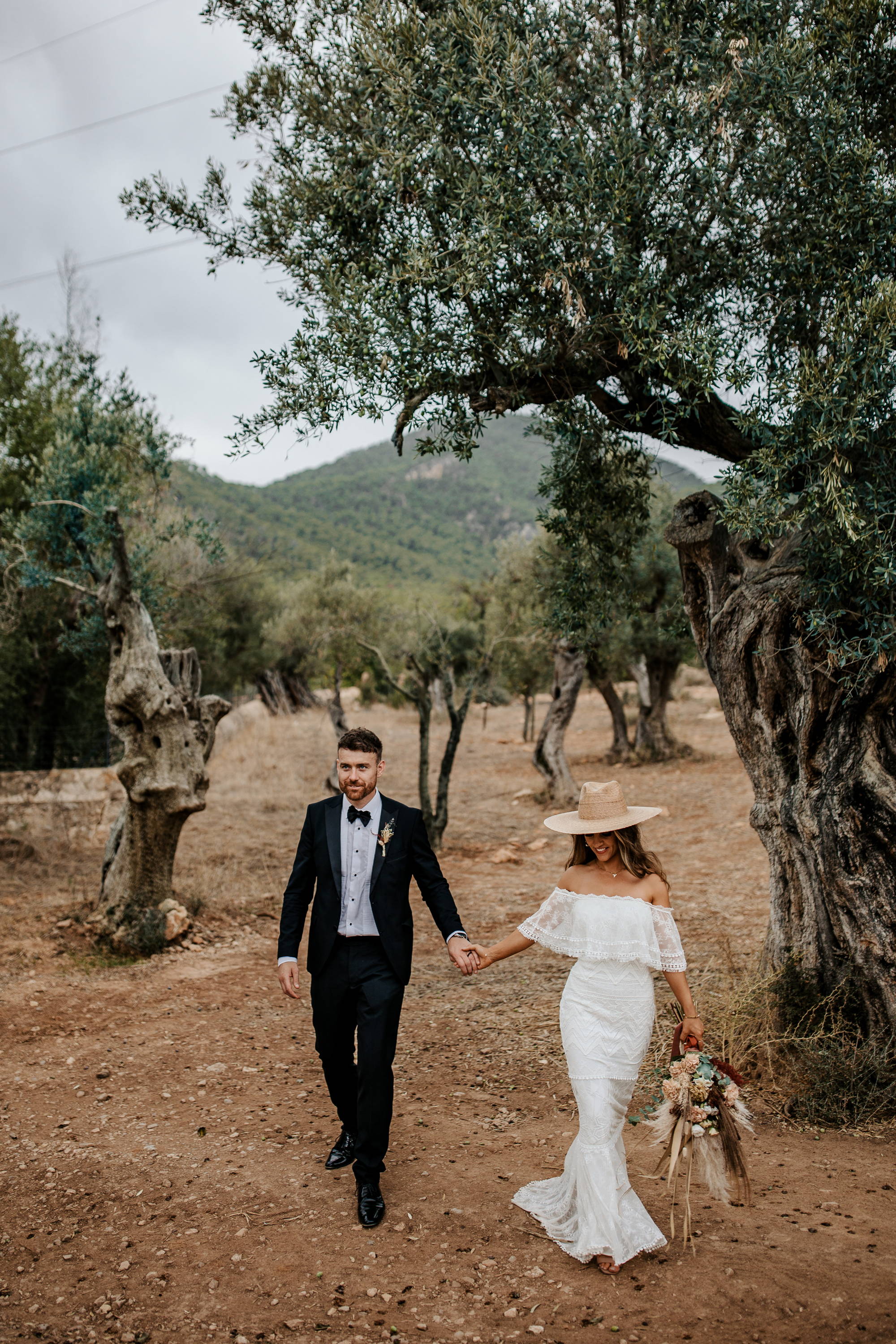 Which Grace dress did you choose and how did you know it was 'The One'?
I couldn't decide on just one so I chose two. I chose the Alexandra dress with the nude lining for my marriage ceremony and I chose the Emanuela for the reception and after party.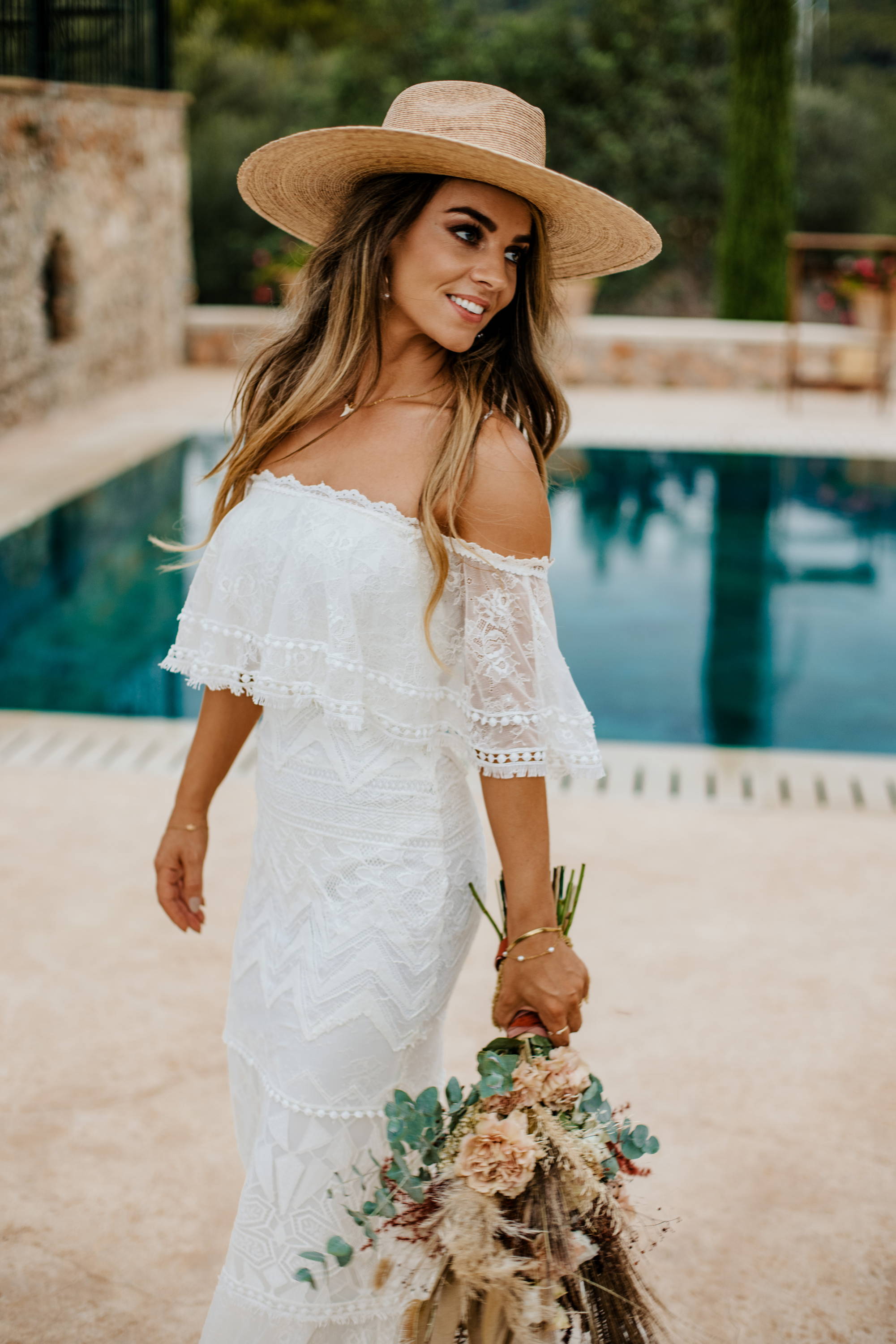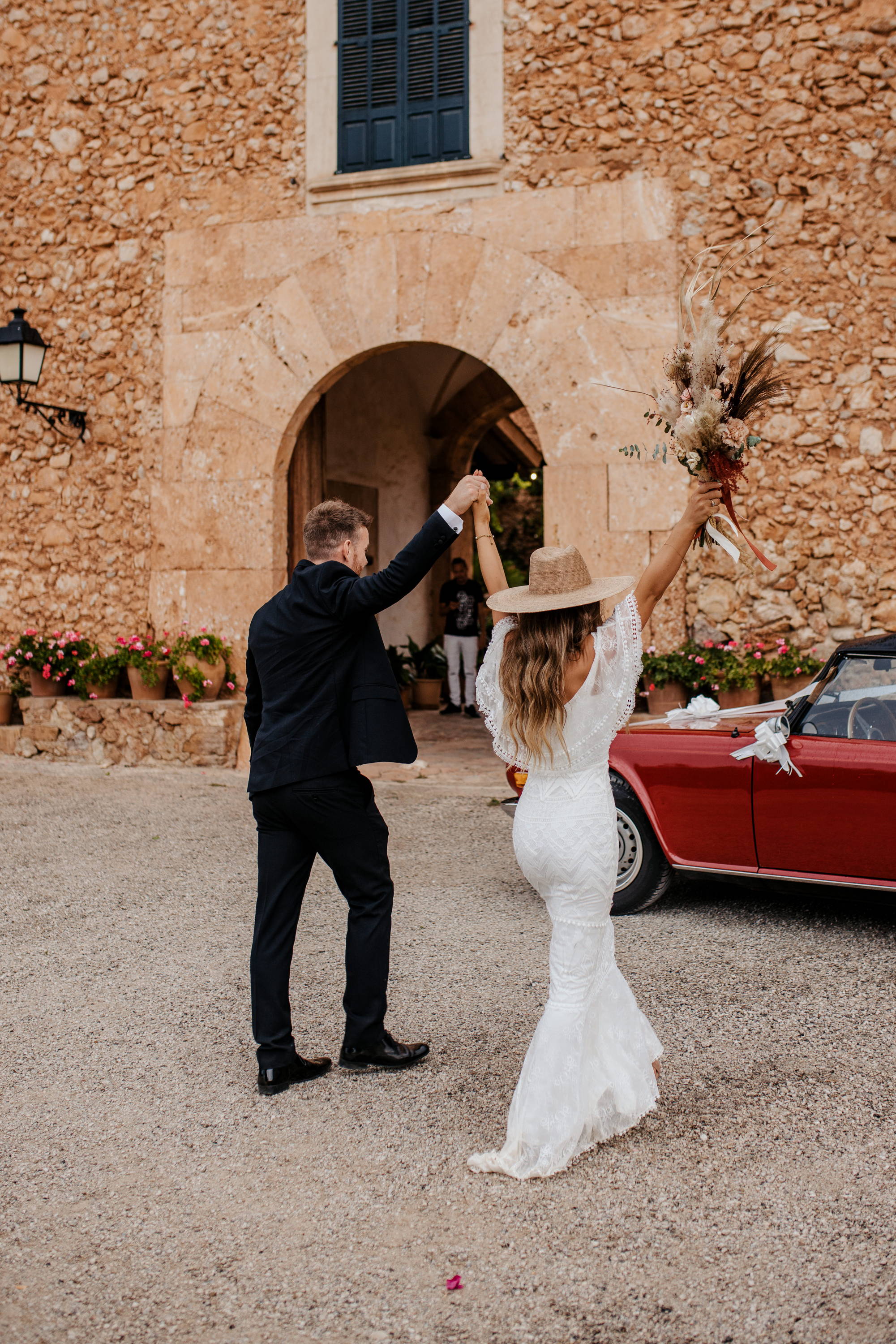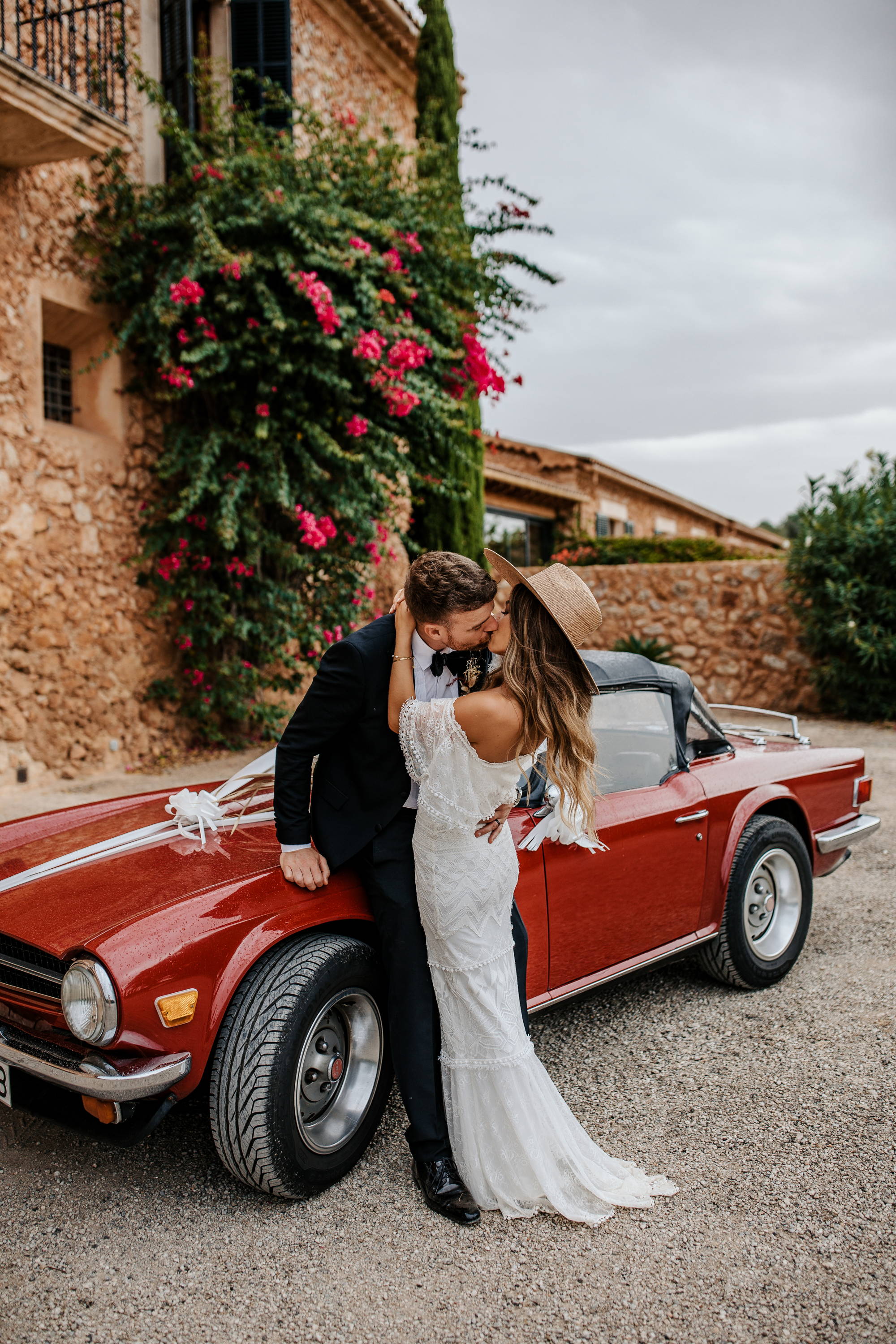 Tell us about your experience when you found your dress, did you buy your wedding dress online or in one of our showrooms?
I had been following Grace Loves Lace on Instagram for years after spotting the Alexandra dress on a wedding blog page. After I got engaged I decided to travel to the London showroom as I lived in Ireland! I was dying to try on the Alexandra and Inca. While planning my trip to London, Grace Loves Lace announced that they would be having a sample sale at the London showroom. I booked my tickets immediately and my sister and mother came with me. I went over a few days early and scheduled a dress fitting. I chose 6 dresses and I was torn between the Alexandra in white and the Edie! On the day of the sample sale I got there 2 hours early and I was third in the queue. I tried on the Alexandra with the nude lining for the first time and I knew it was the "one". I preferred it over the white Alexandra. I also tried on the Emanuela for the first time at the sample sale and I just loved how comfortable and fitter it was. It felt like this dress was made especially for me. I just couldn't leave it behind…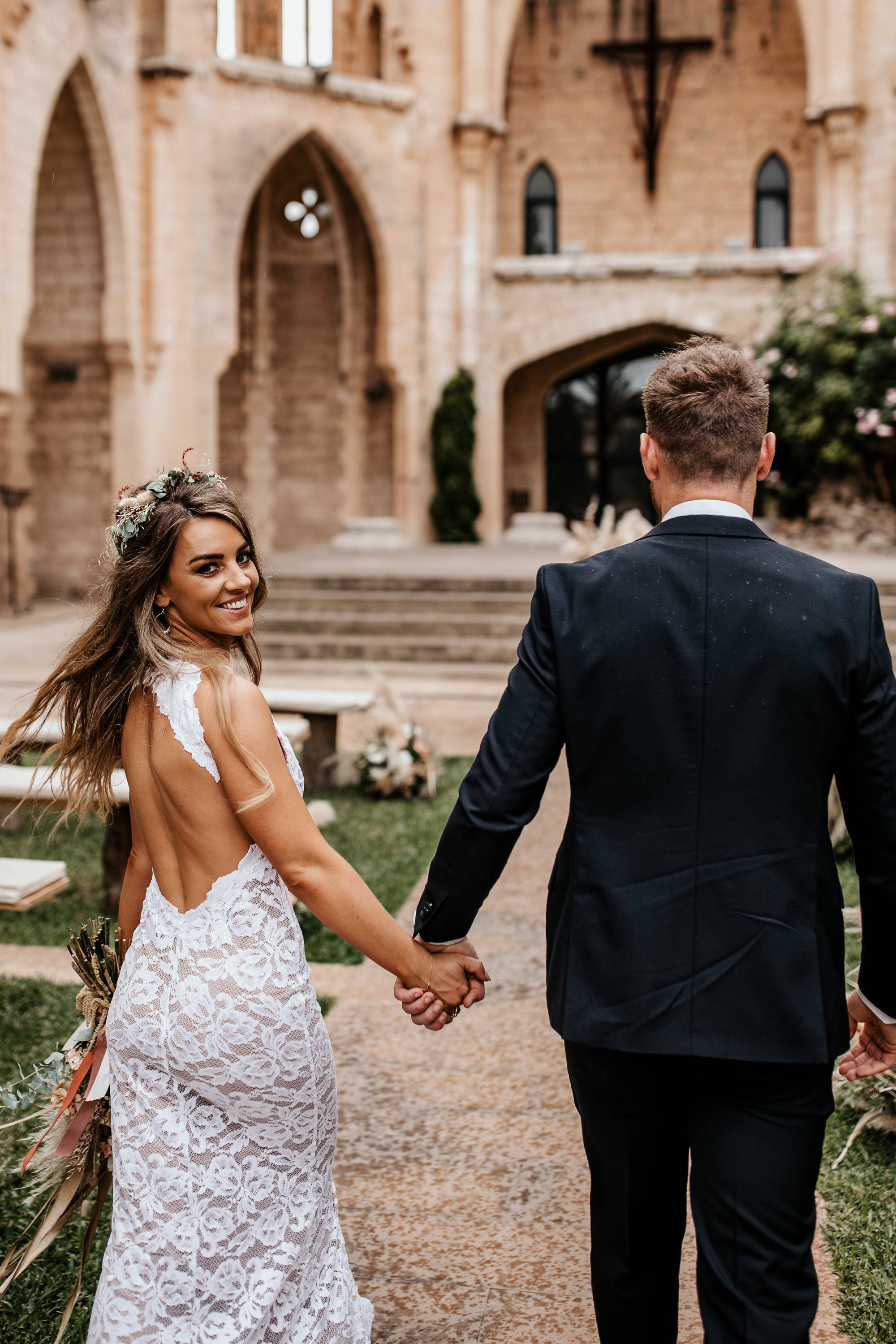 How did you feel in your dress on the day?
I was extremely comfortable in both of my dresses, they were so lightweight and non restricting! I loved the open back and high neck on the Alexandra, it was very flattering and the nude lining went well with my skin tone. The Emanuela was perfect for a relaxed dinner reception and very comfortable to dance in. I loved wearing this dress.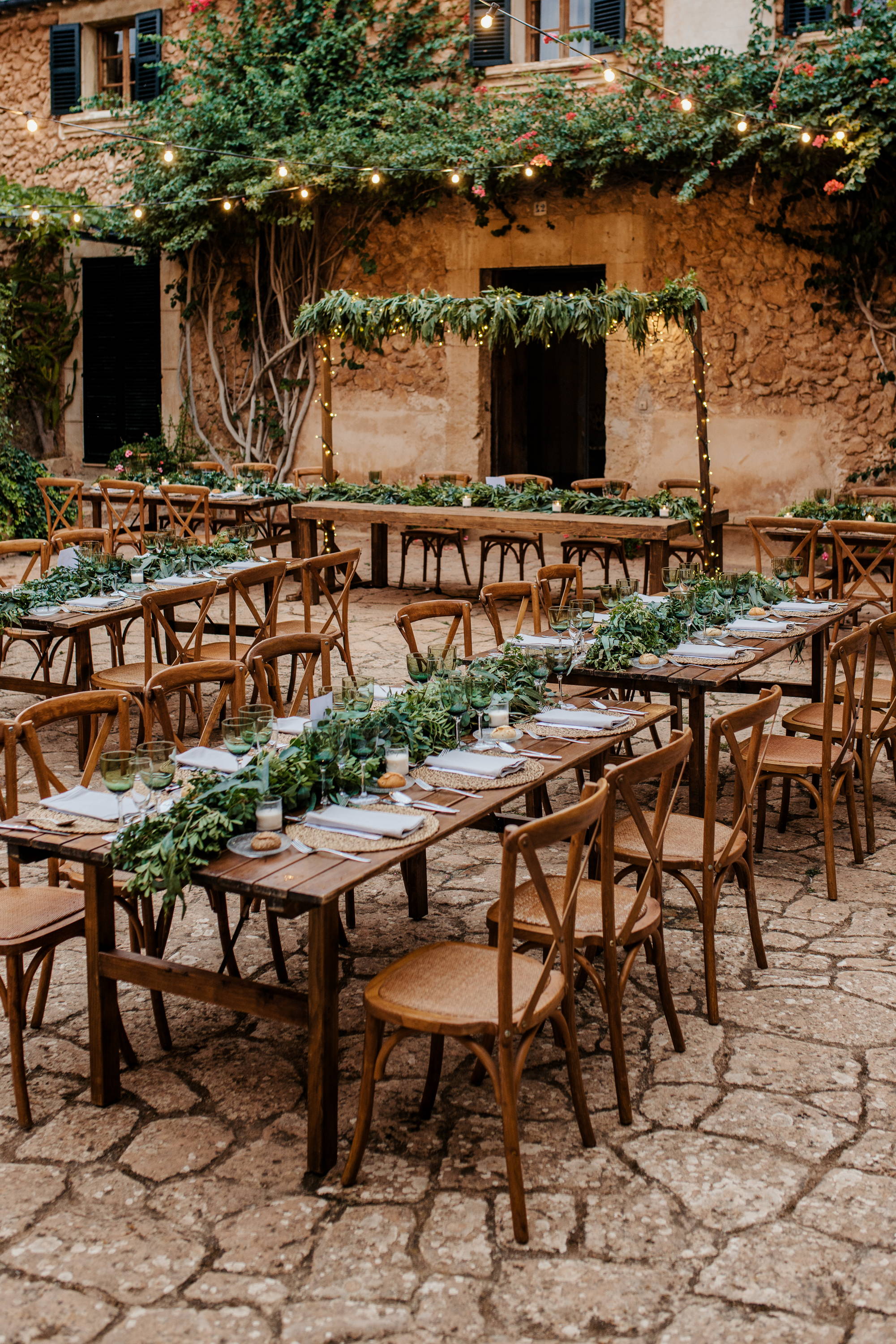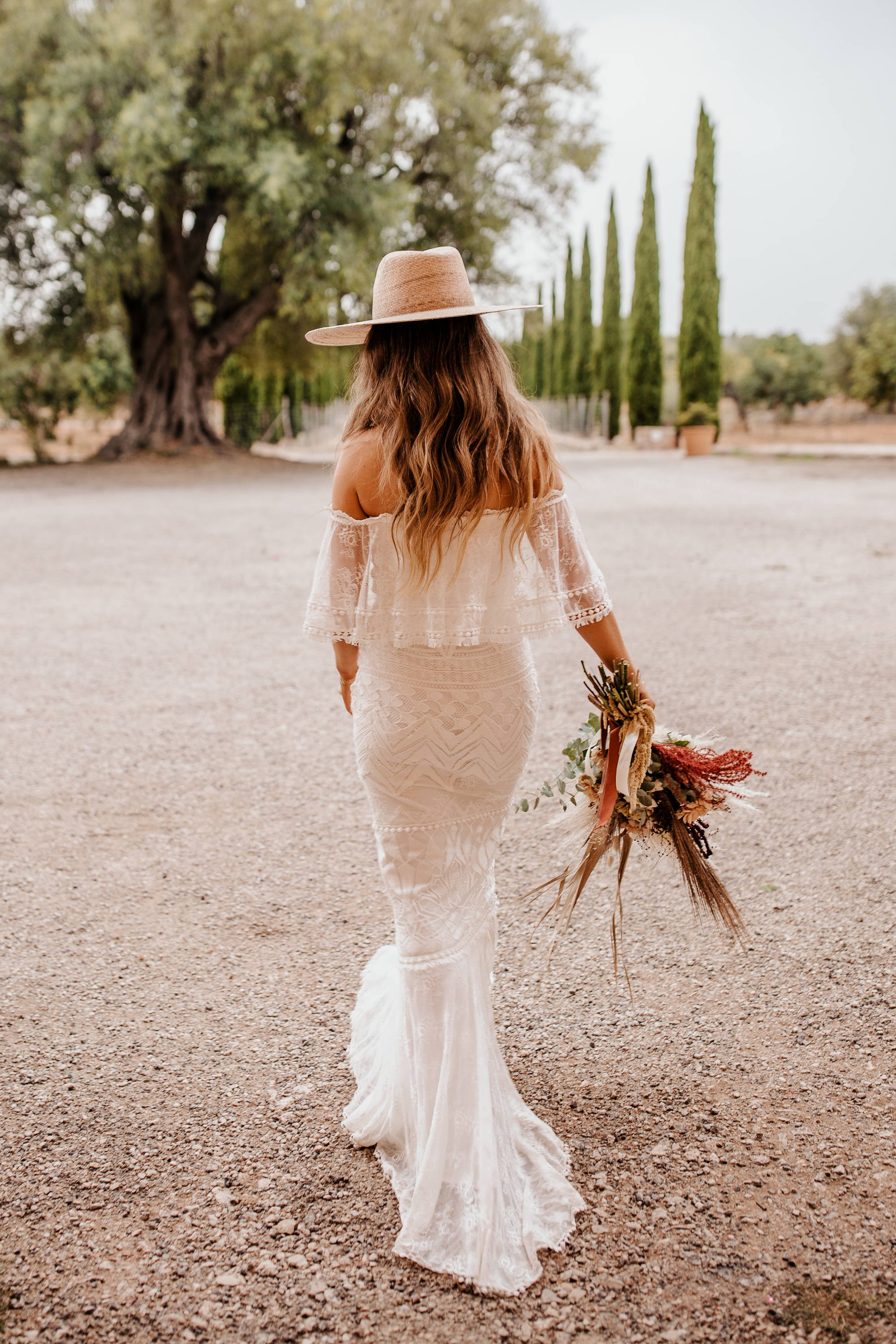 Where did you get married?
Tell us about the location & the style of your wedding day.
I got married in Mallorca, Spain. We chose Esglesia Nova for our wedding ceremony. This is an open air Catholic Church! It's the most impressive church I have ever seen and all of our guests were wowed by it. It's hidden away in a small town called Son Servera.  
We had our wedding reception at Finca es Cabas, a beautiful restored ancient Finca, we chose this venue because every inch of the venue is stunning especially the courtyard.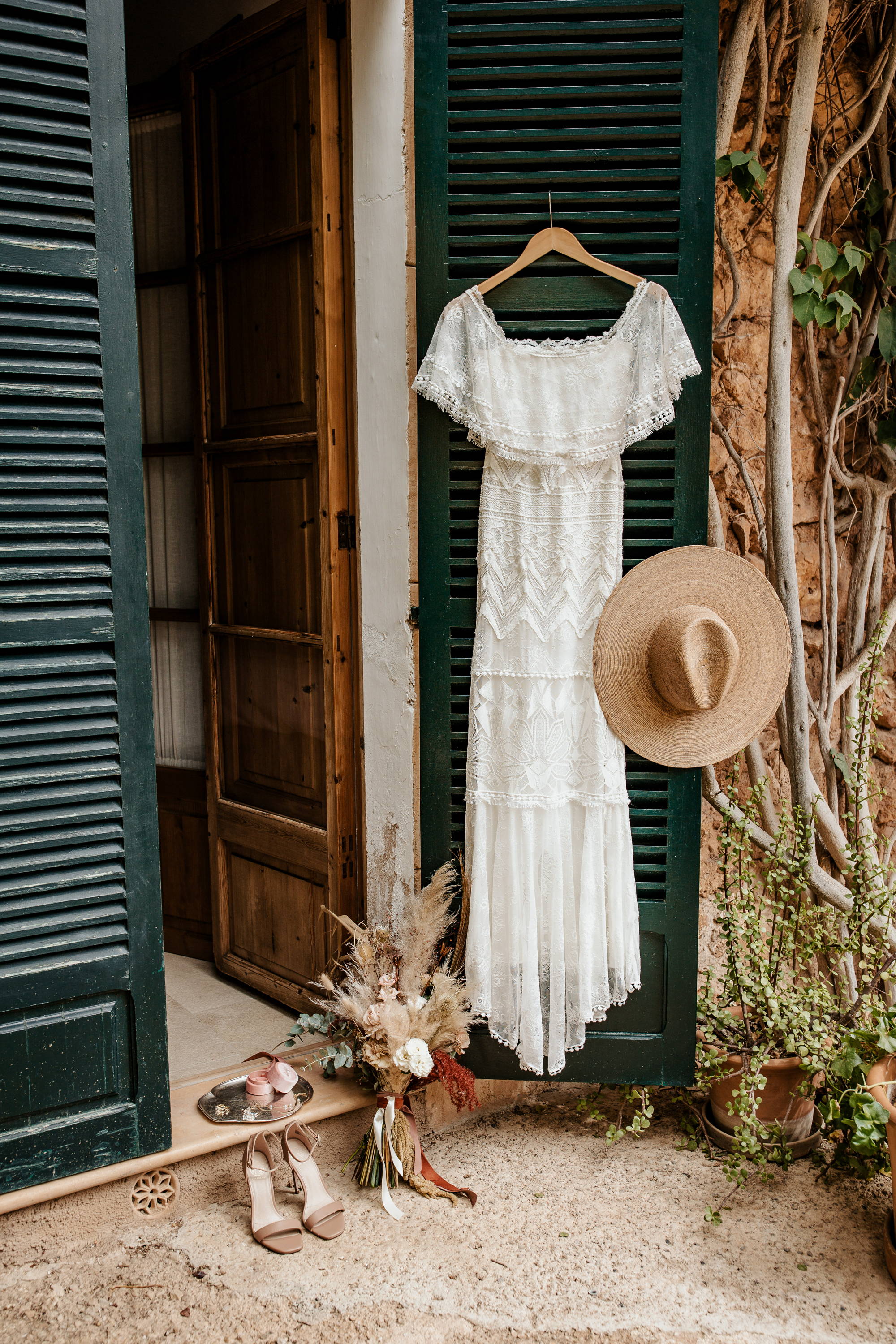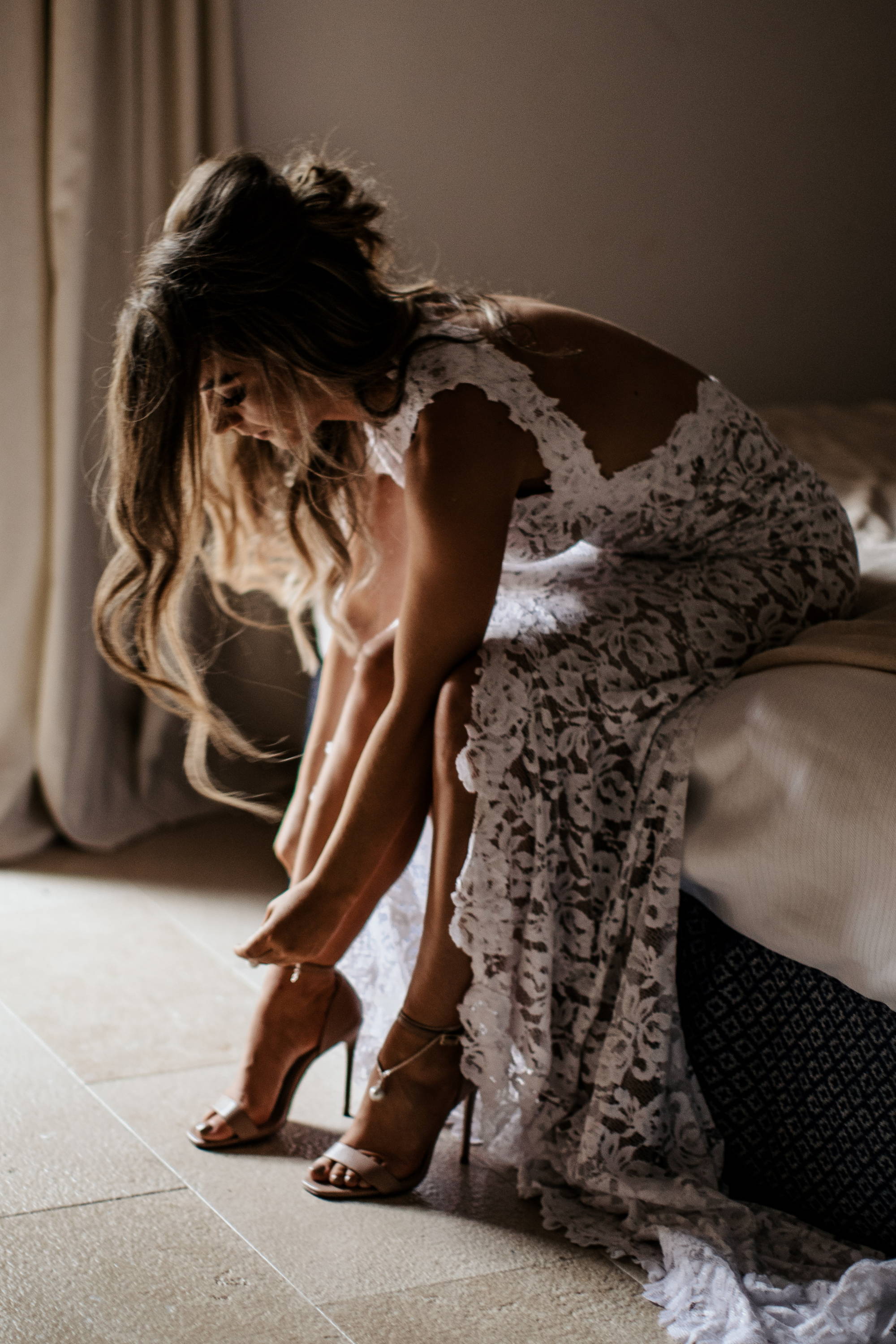 Tell us about your hair and makeup look
and the accessories you chose…
I chose a relaxed boho hairstyle and a small flower crown with the Alexandra dress! I wore nude heels and the stunning GLL Artemis anklets.  
 I let my hair down in the afternoon and styled the Emanuela dress with a straw Lack of Color Hat for a nice casual look.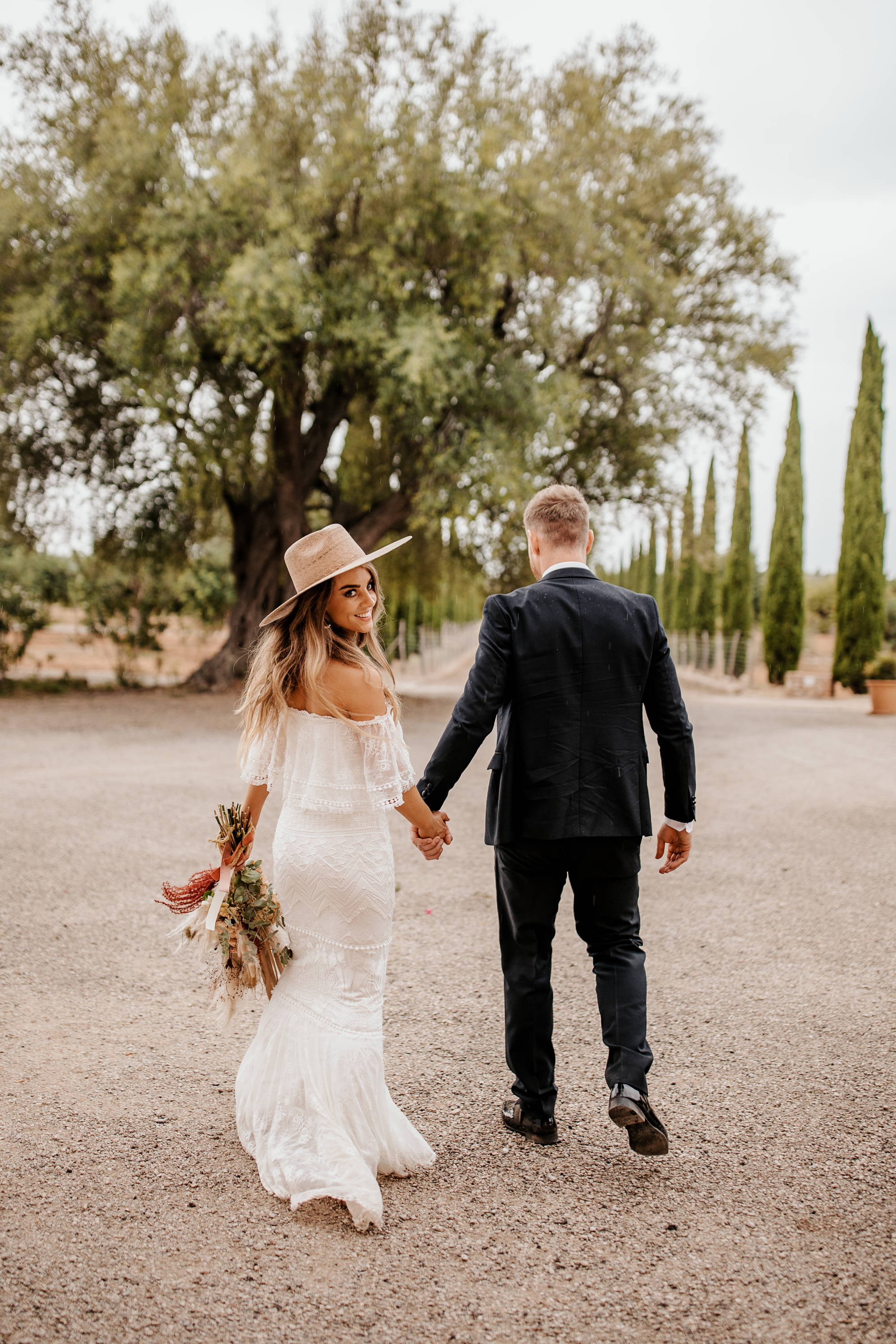 What made your day extra special?
After postponing my wedding several times due to Covid, it was amazing to finally get to celebrate with all our family and friends. It was extra special having my whole family there because I hadn't seen my sister or brother who  both live abroad in a very very long time due to Covid.  
 Also, we found out we were expecting our first baby days before our wedding! 
The funniest moment on the day was…
When the groom, my husband turned and raised his glass to his best man during the wedding toast instead of me…..twice!!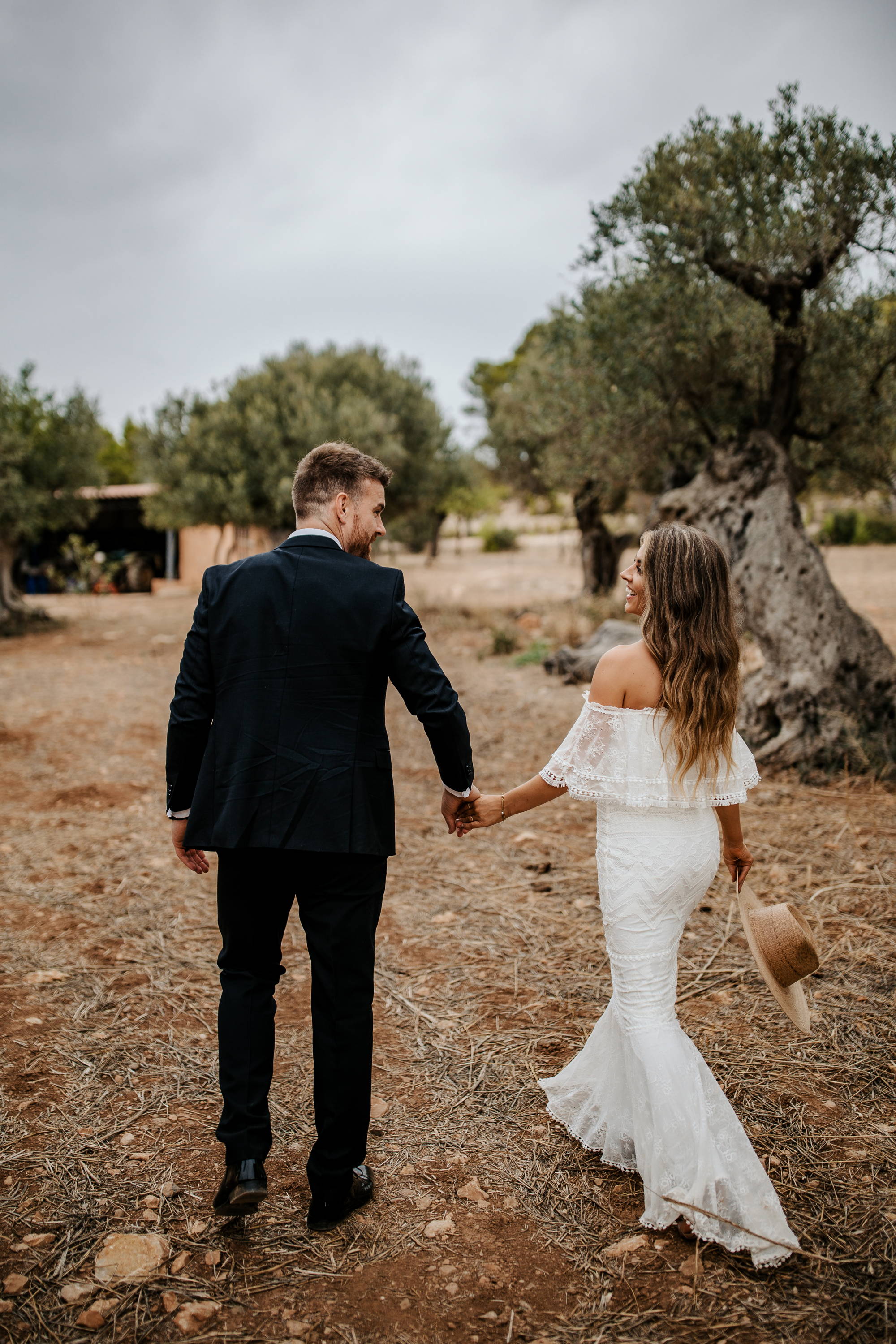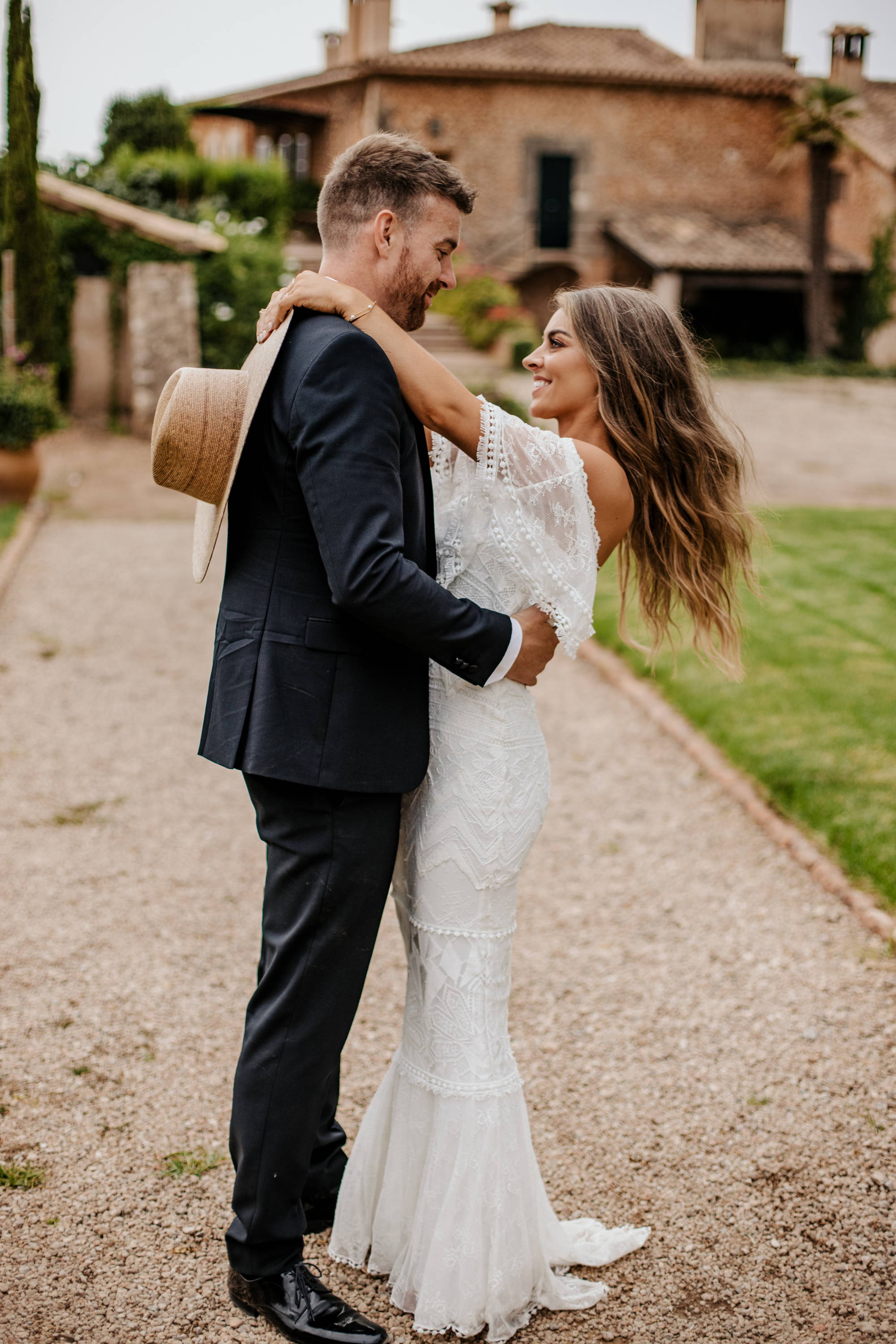 Where will you be honeymooning?
We haven't fully decided on this yet, but we enjoyed a small trip to Morocco after the wedding.  
Any last advice or words of wisdom that you can share…
Not to stress or overthink anything on your wedding day, just go with the flow and take it all in.



Groom's outfit: Tuxedos
Venue: Finca es Cabas and the Church was Esglesia Nova.
Florist: Flowersense