Weston and Allison in the Clo
Read the interview with #GRACEBride Allison who wore the Clo pearl gown for her beautiful Cabo wedding in Mexico.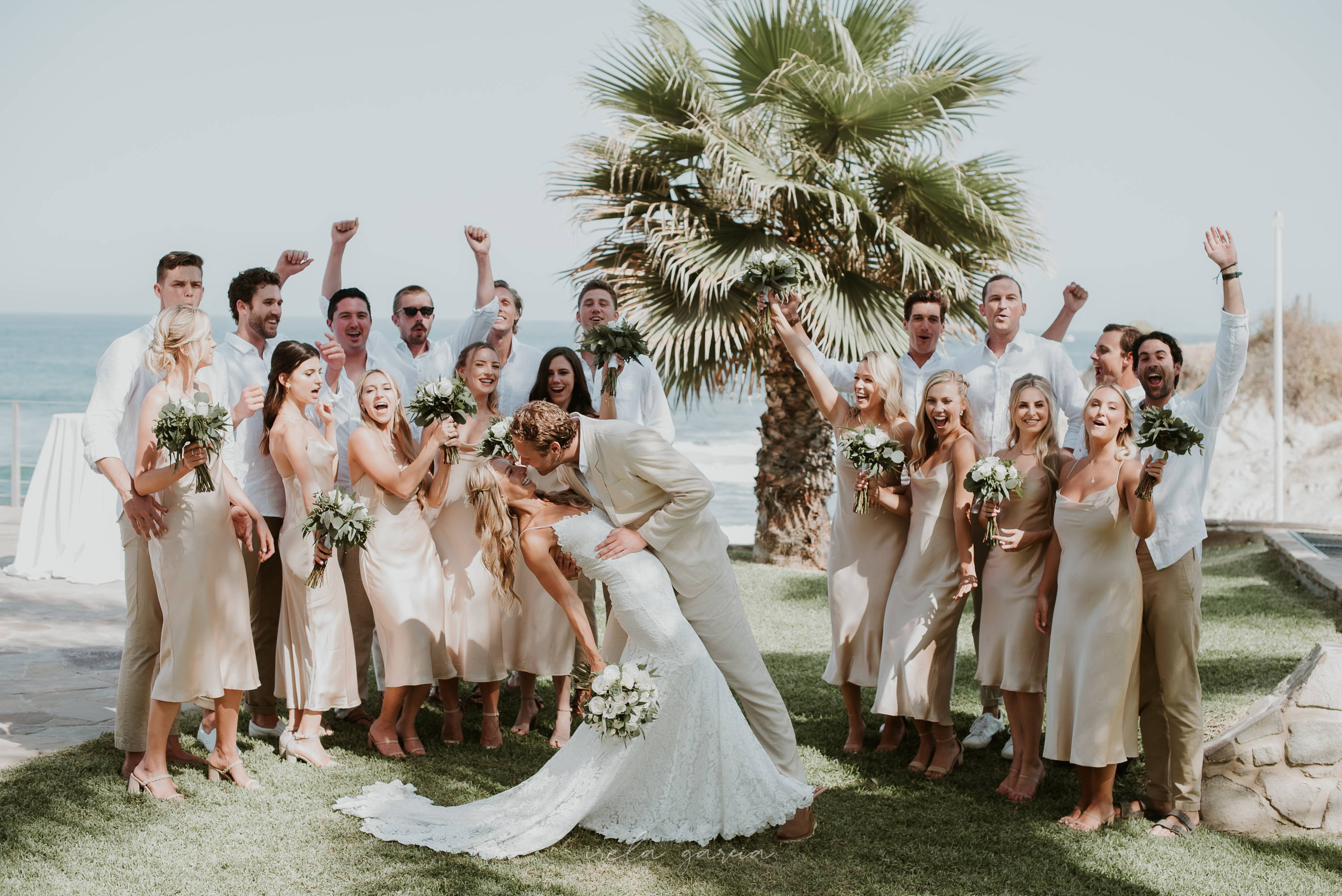 What is a Grace Woman to you?
Authentic, confident, and effortless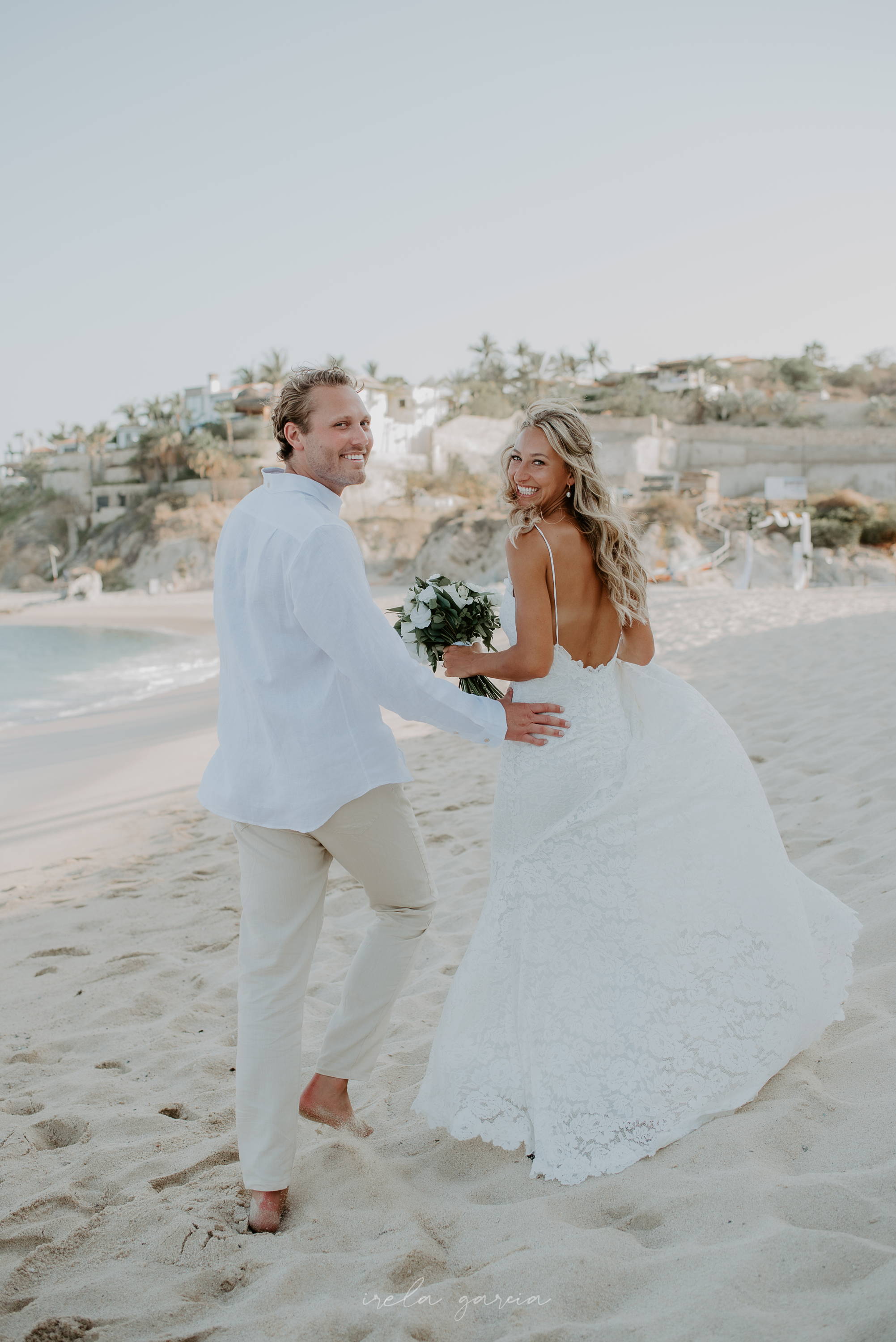 Which Grace dress did you choose and how did you know it was 'The One'?
I knew that I wanted a GRACE wedding dress before I was even engaged and was pretty set on it before even knowing what the gowns would look like on me. Whenever scrolling through Pinterest and Instagram the dresses I loved and would pause to look at were ALWAYS GRACE. Once I decided on my dress, I knew that I made the right decision the second I ordered it. I couldn't stop thinking about it and how amazing I felt in it! It was beautiful and flattering but also worked perfectly with the laid back beach wedding that we were having. It was the perfect dress to fit my "less is more" mindset while accentuating my figure in the best way possible!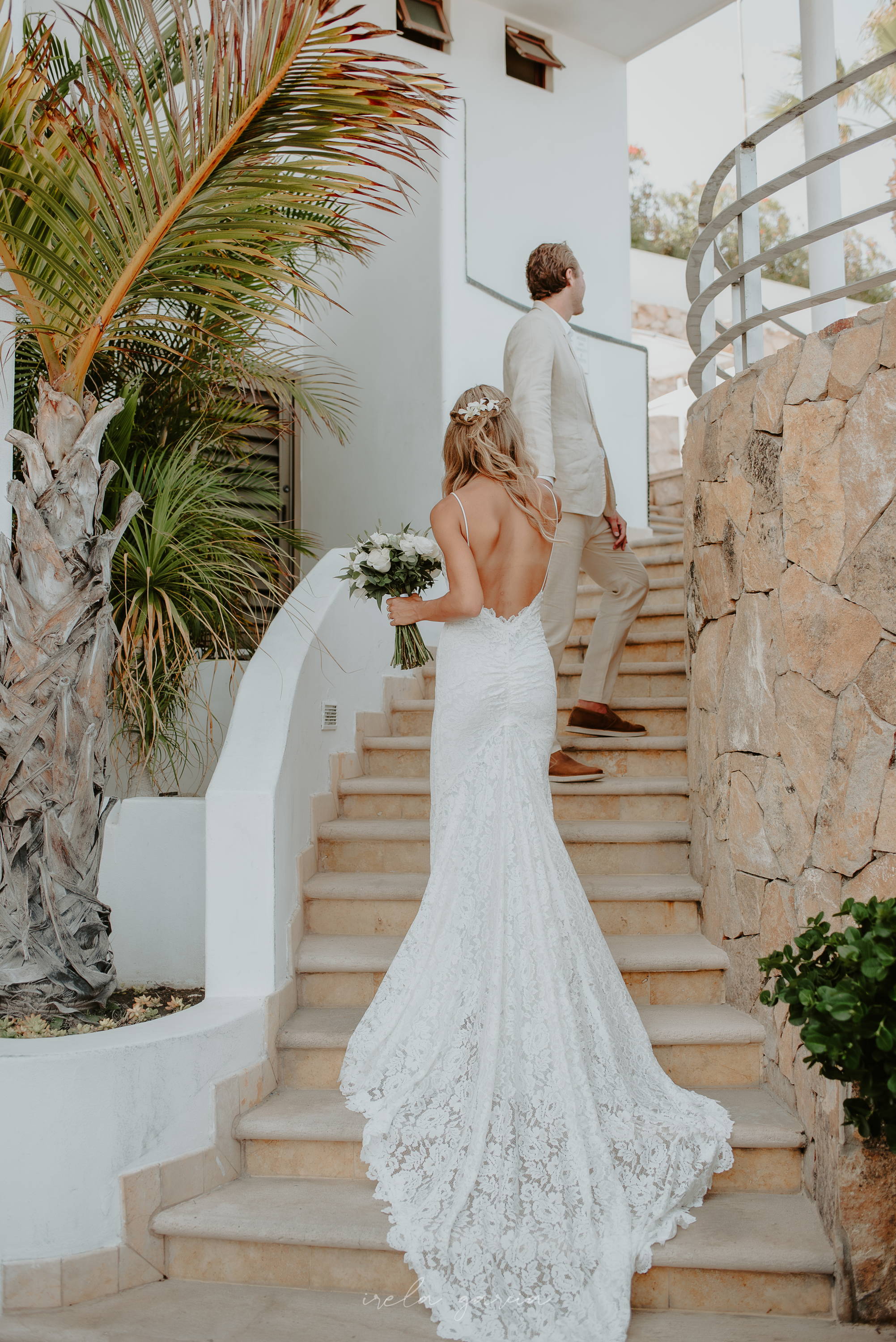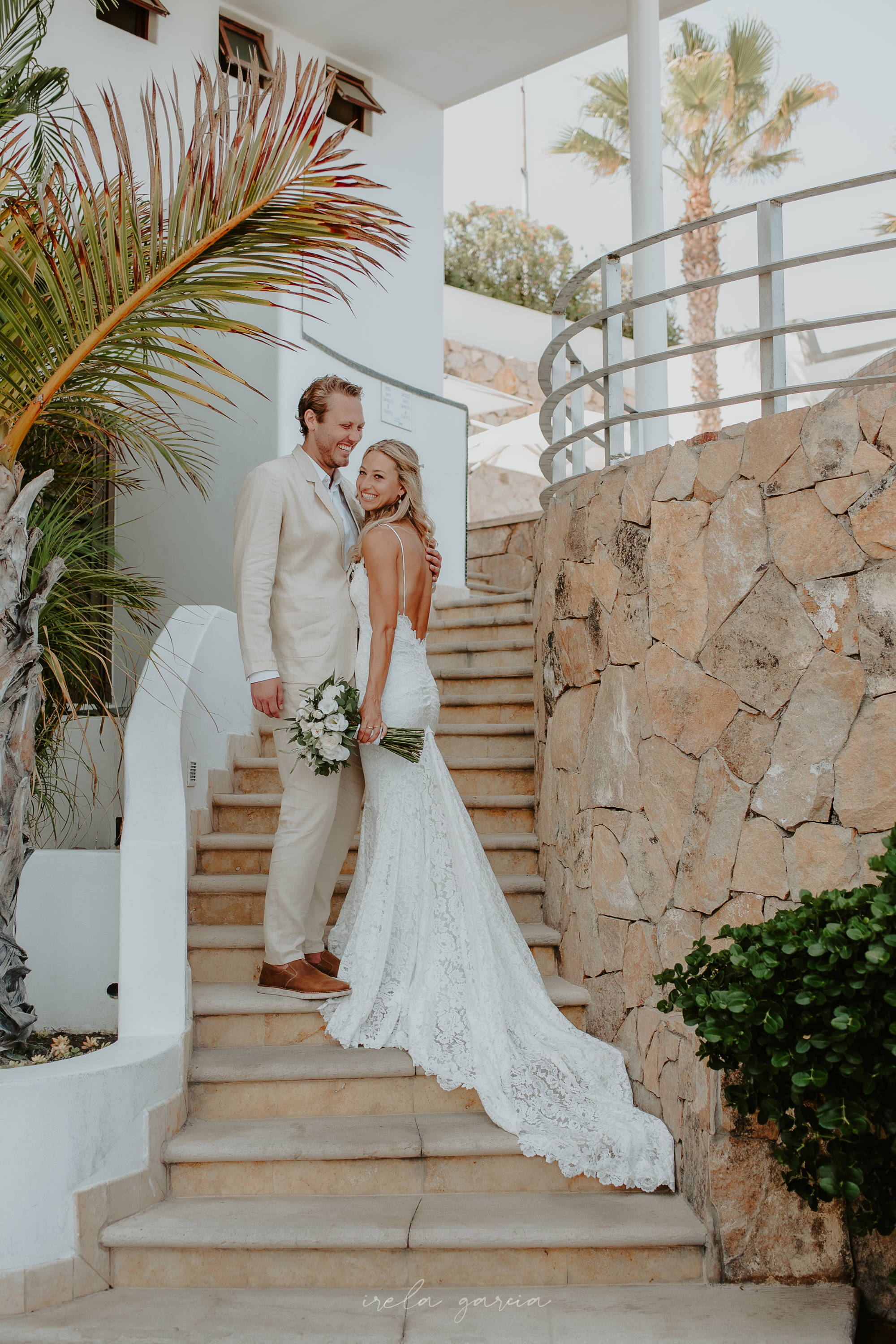 Tell us about your experience when you found your dress, did you buy your wedding dress online or in one of our showrooms?
I knew that GRACE would be my first stop once I was ready to dress shop and planned a weekend to San Diego with my friends to try dresses on. The show room was amazing and in a huge beautiful cathedral so right when I stepped in I had my heart set. Madison gave me all different styles of dresses to try on and I thought silk would definitely be the style for me. I ended up falling in love with three dresses, all lace ones rather than silk but couldn't decide which one. I knew there was no point in going anywhere else but decided to sit on it for a few weeks. These dresses were exactly what I was looking for - simple yet detailed, elegant but not too fancy for the beach wedding I was having, affordable, and last but not least sooo comfortable. With more friends getting engaged I can't wait to return and help them find the one!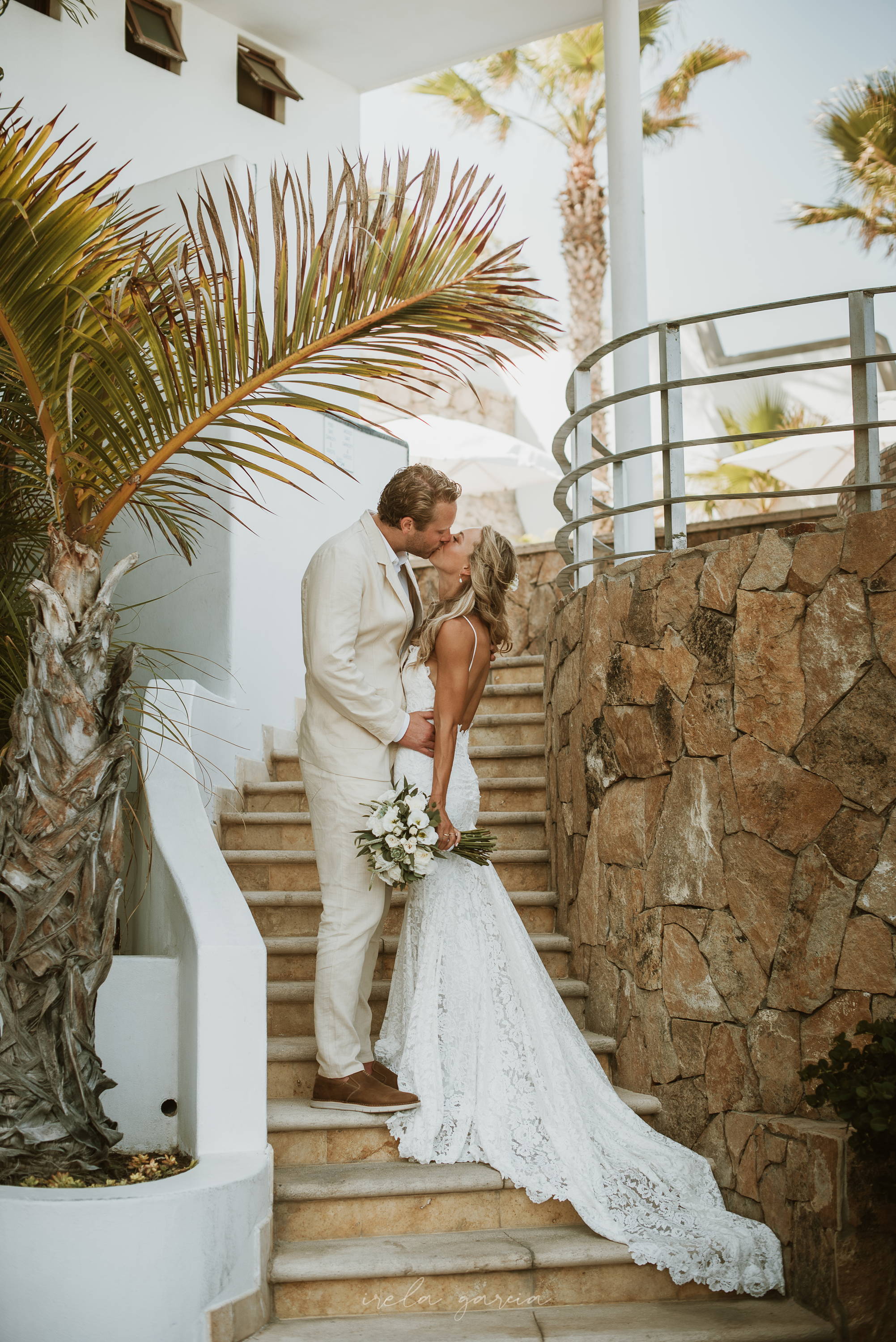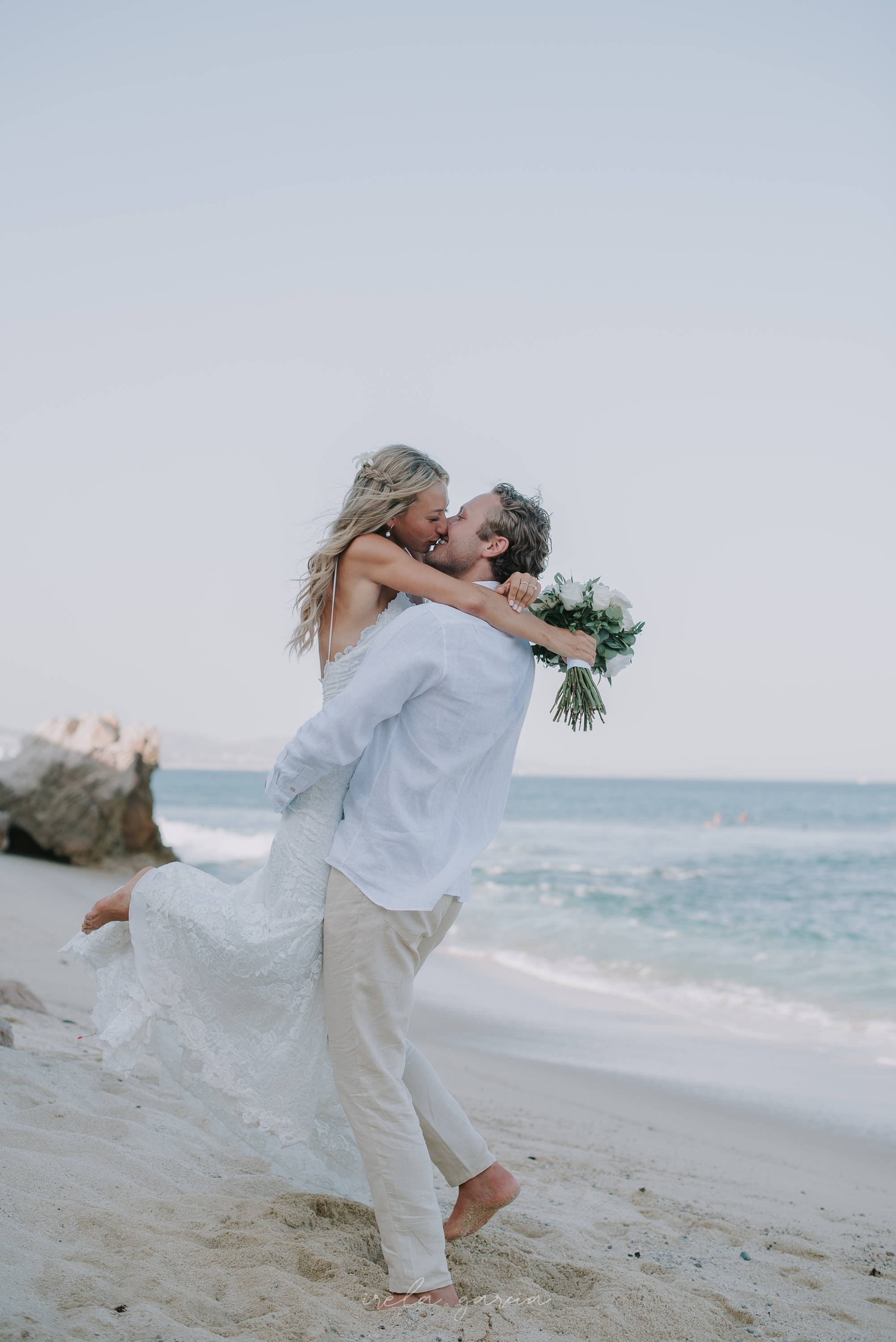 Describe your wedding day look…
Simple, beachy, natural, and comfortable – a dream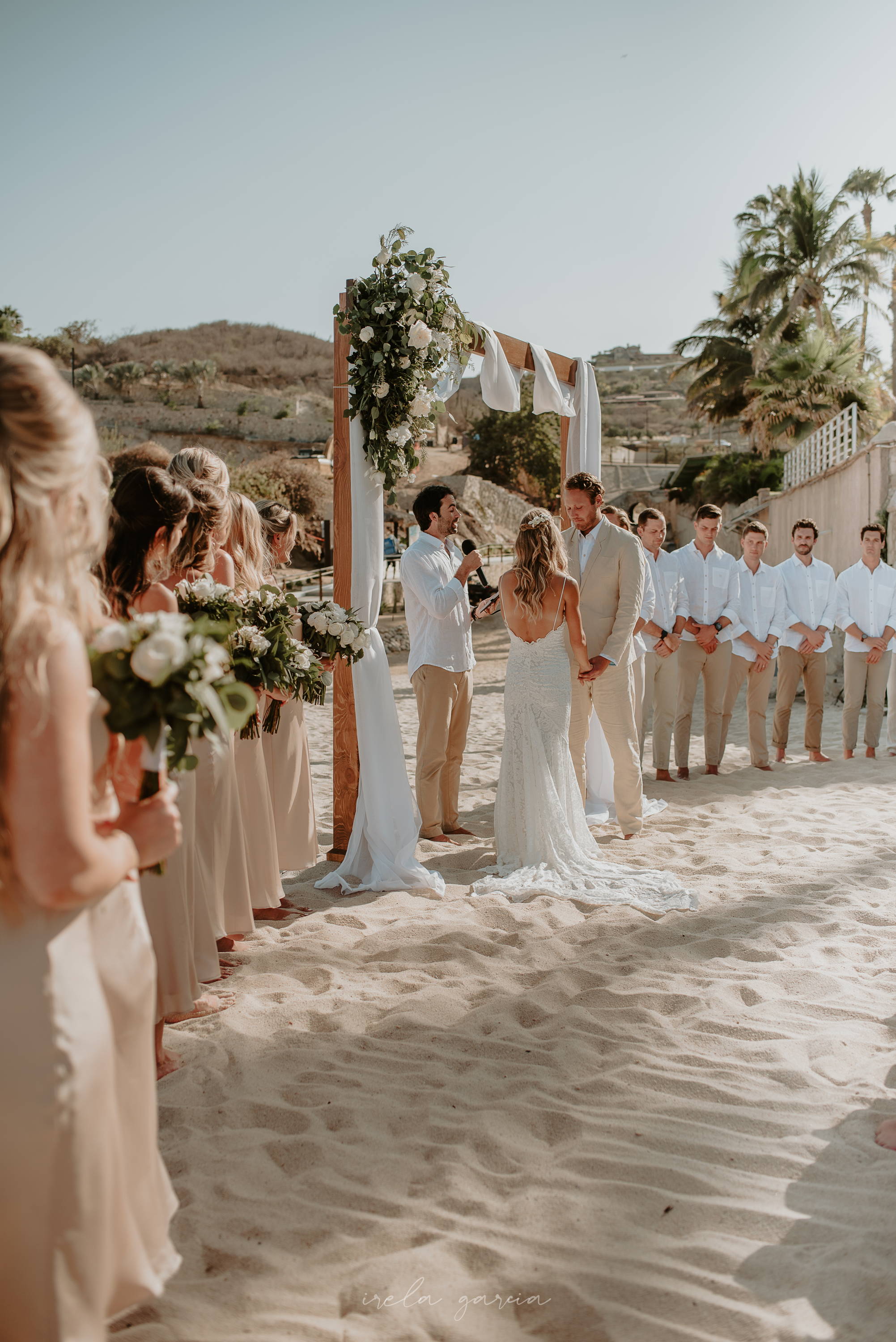 We were visiting Santa Barbara, which is where we both met and went to college. We were walking along the cliff overlooking the ocean where our friends and my sister were meeting us and he surprised me!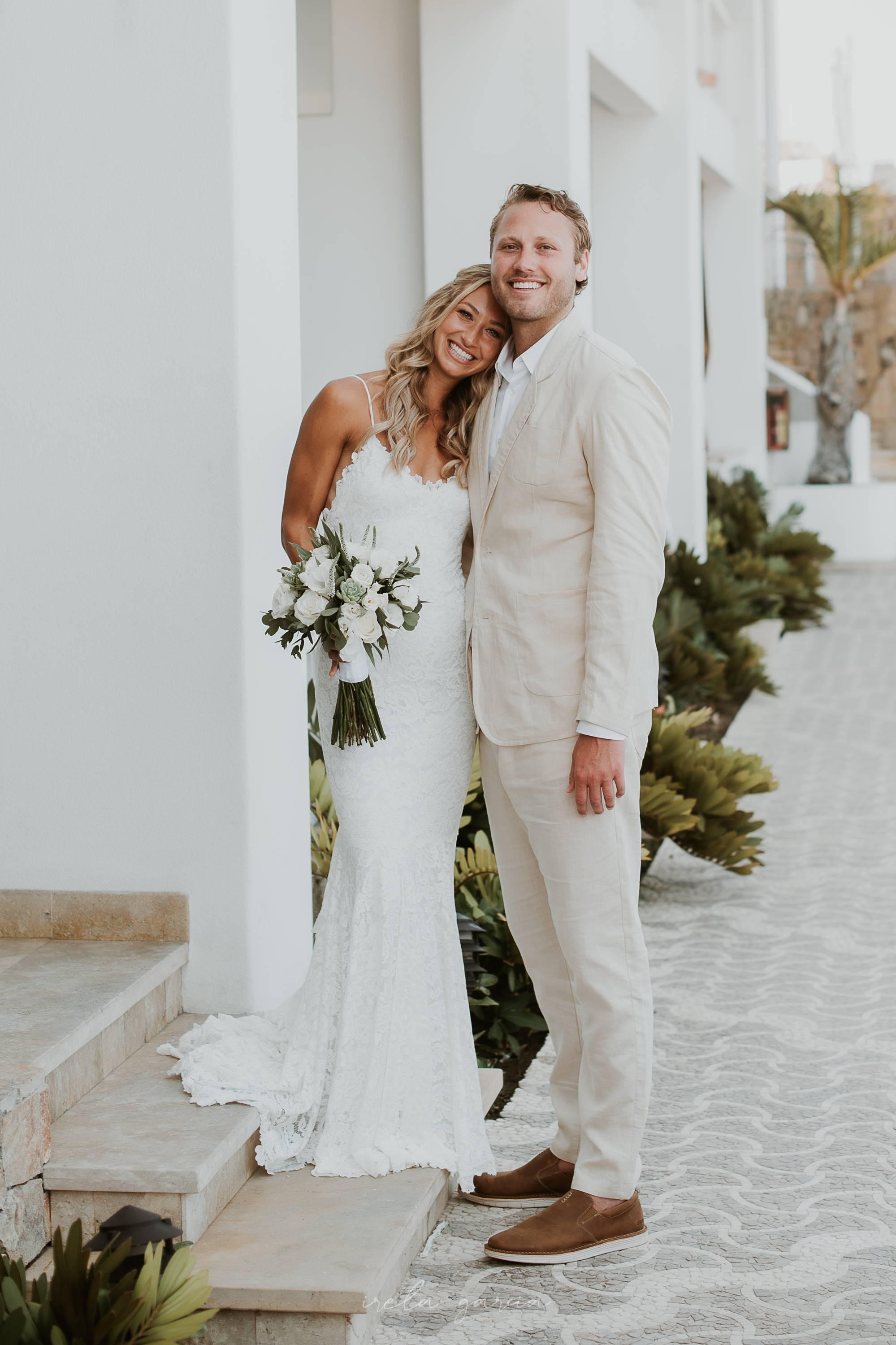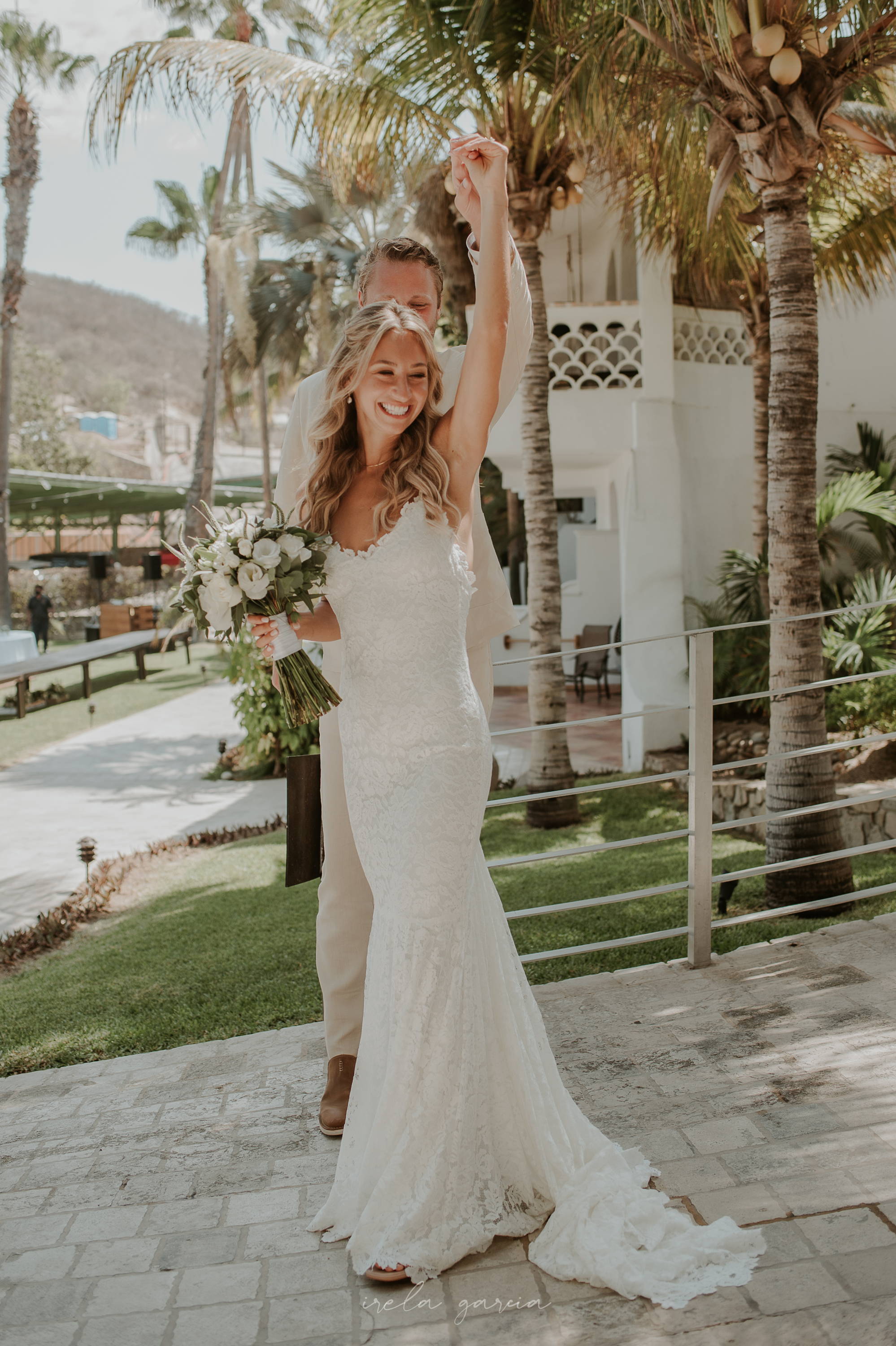 What was your goal for your wedding / what was the most important aspect to you?
We just wanted to celebrate with our closest friends and family and make sure everyone had as much fun as possible. We wanted it to feel relaxed and casual and focused on what was important to us; the people, a fun DJ, delicious food, and yummy cocktails. We rented out the whole hotel and made a vacation out of it so it was pretty much just a four day party with all of our favorite people.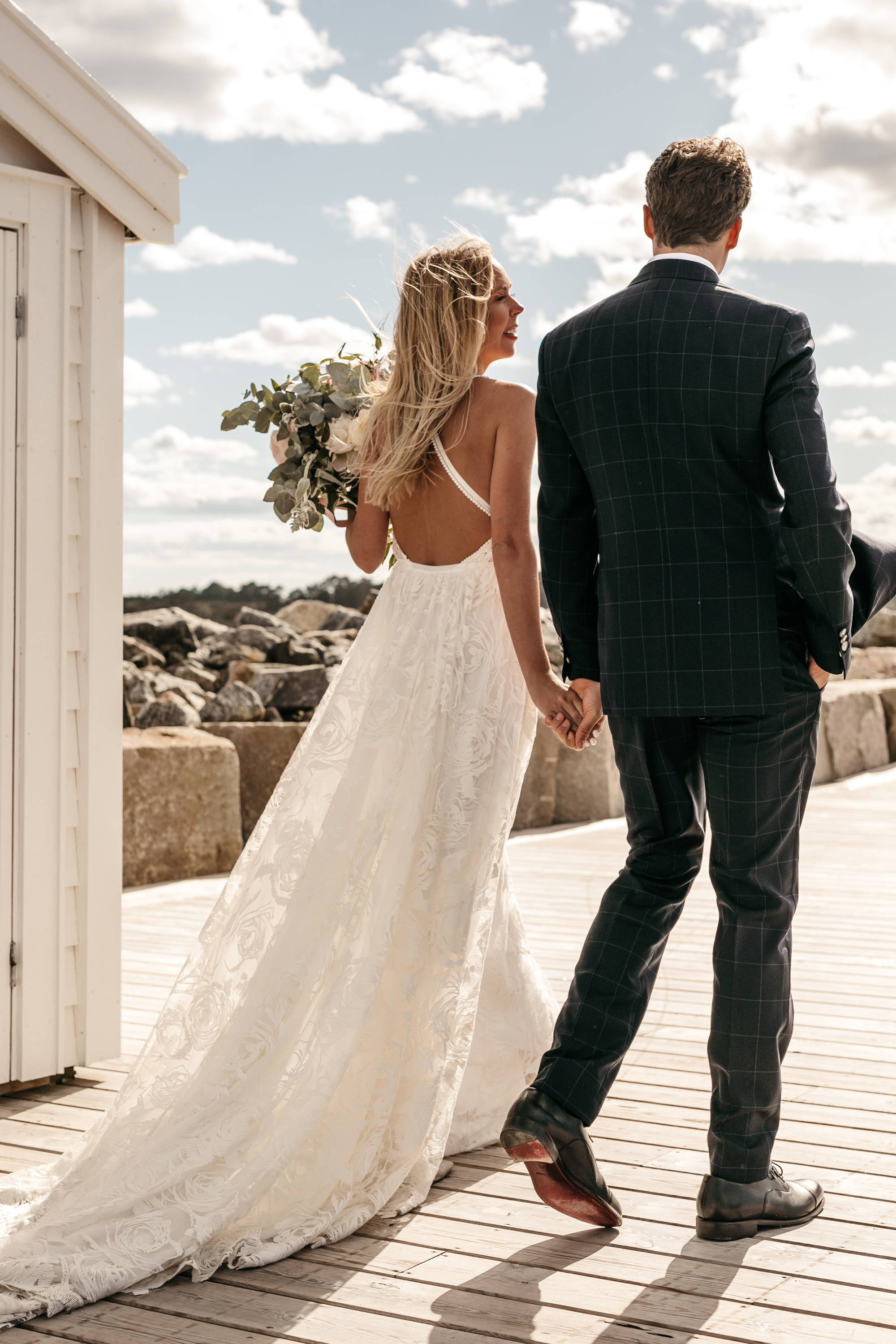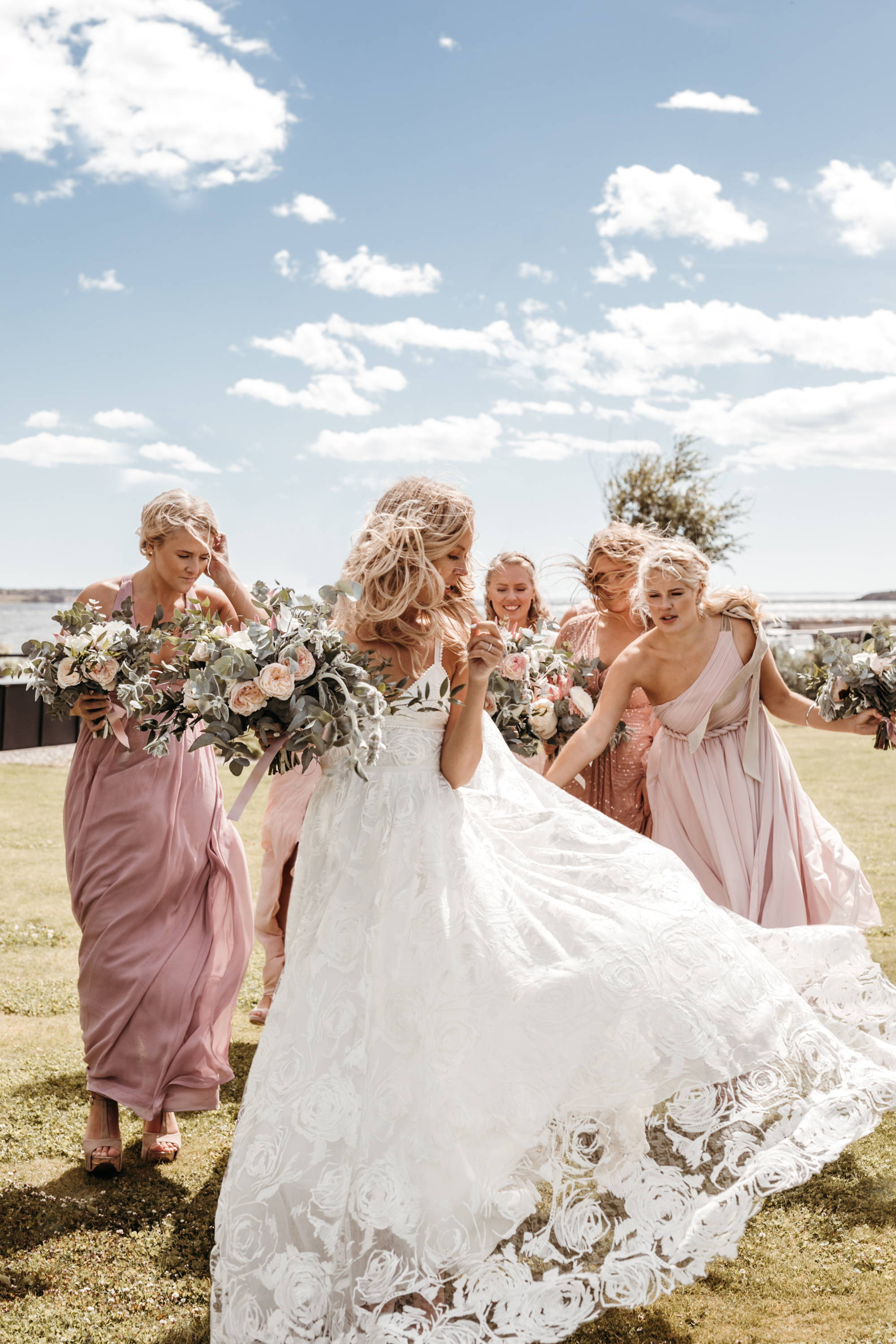 The funniest moment on the day was…
My husband got so sweaty taking pictures before the ceremony that he sweat through THREE shirts. My dad also brought my stuffed animal puppy from when I was a baby for his speech, that was hilarious.
What was the most stressful part to planning?
Being in another country was stressful! Everything was coordinated through the phone and email and it was nerve wracking not knowing how everything would play out the day of. But it all turned out perfect and I wouldn't change a thing! Also having all of our guests travel out of the country during COVID, but they all made it work.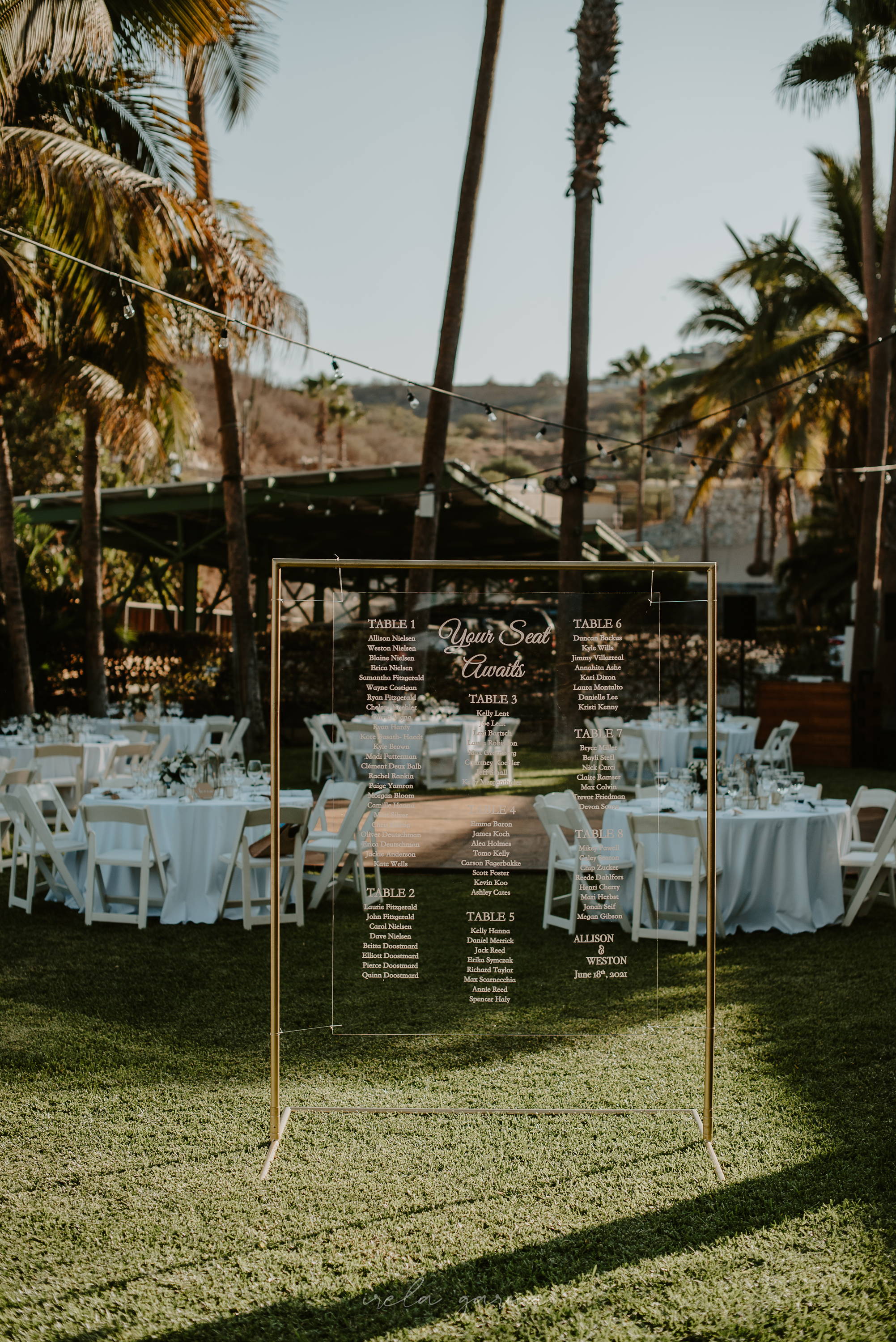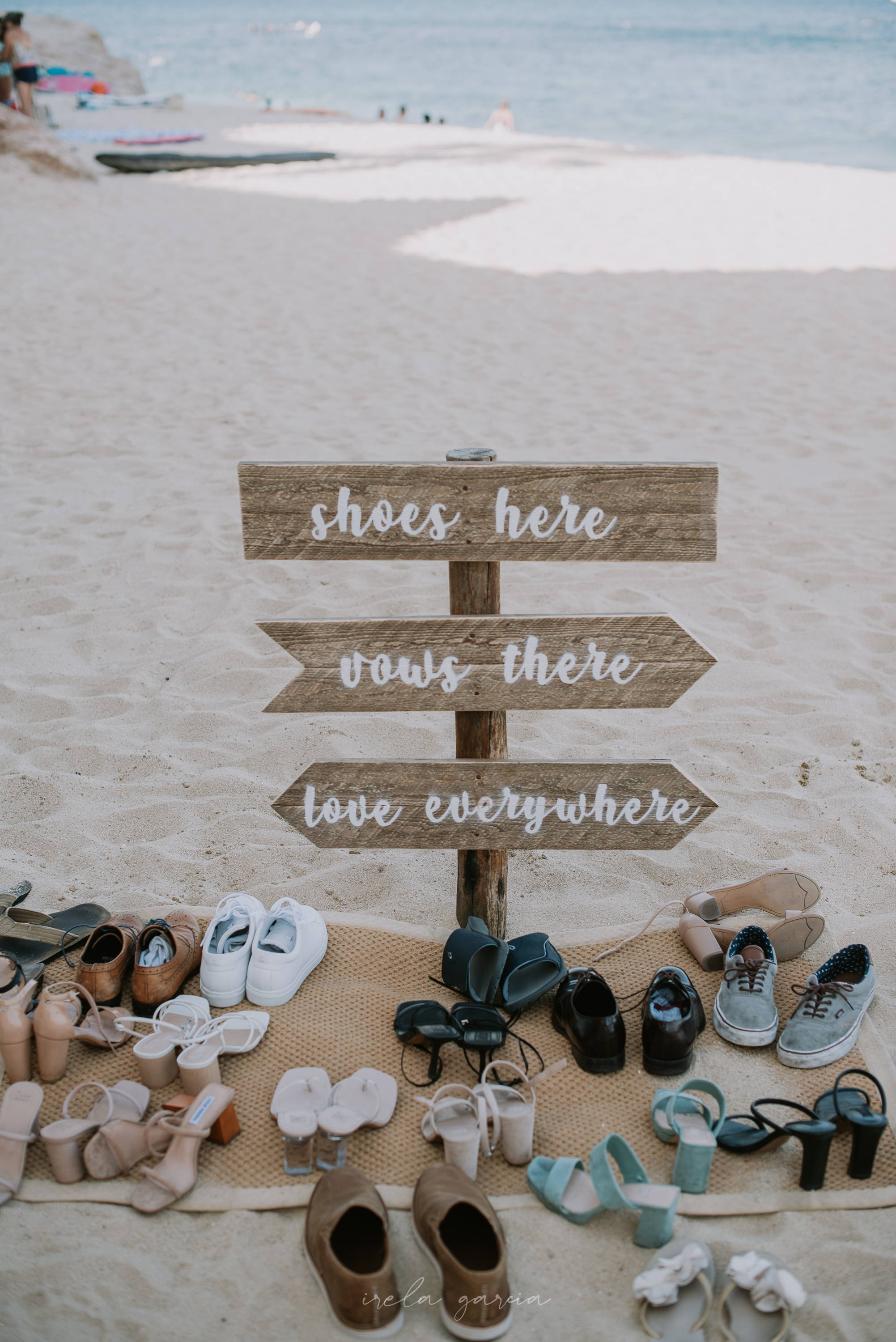 Any top beauty/health/fitness or wedding preparation advice that you can share…
I made sure to move my body every day for at least 30 minutes and did boxing/ HIIT classes at least four times a week leading up to the wedding. I also cut out alcohol for three weeks before and this really kept my skin and body feeling good.
Any last advice or words of wisdom that you can share…
Appreciate all the little moments and try to pause when you can to take it all in. It really does fly by.



THE BRIDE WORE: THE CLO GOWN
Photographer:@irelagarciaphotography
Venue:@cabosurfhotel
Florist:Emporioarte Floral
Hair:@leosalon30
Makeup:@leosalon30
Catering:Cabo Surf Hotel