Zachary & Joanne in the Verdelle 2.0 Gown

Zachary & Joanne's wedding along the Amalfi Coast in Italy was etheral. From yacht sailing through the Amalfi to fine dining along the arches, columns, and weathered walls - this truly was a dream wedding.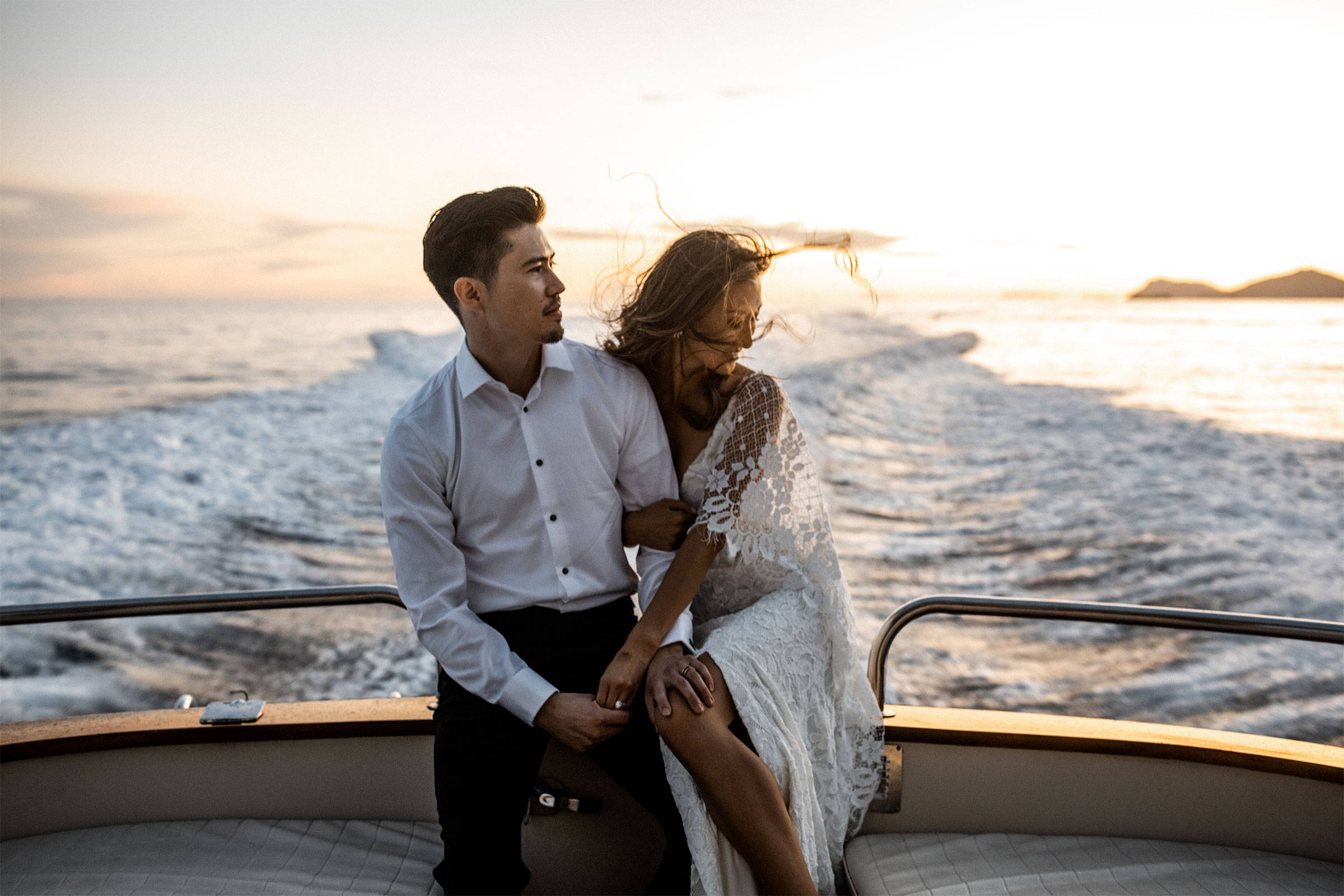 What is a GRACE Woman to you?
…an ethereal beauty, both feminine and bold, delicate and daring.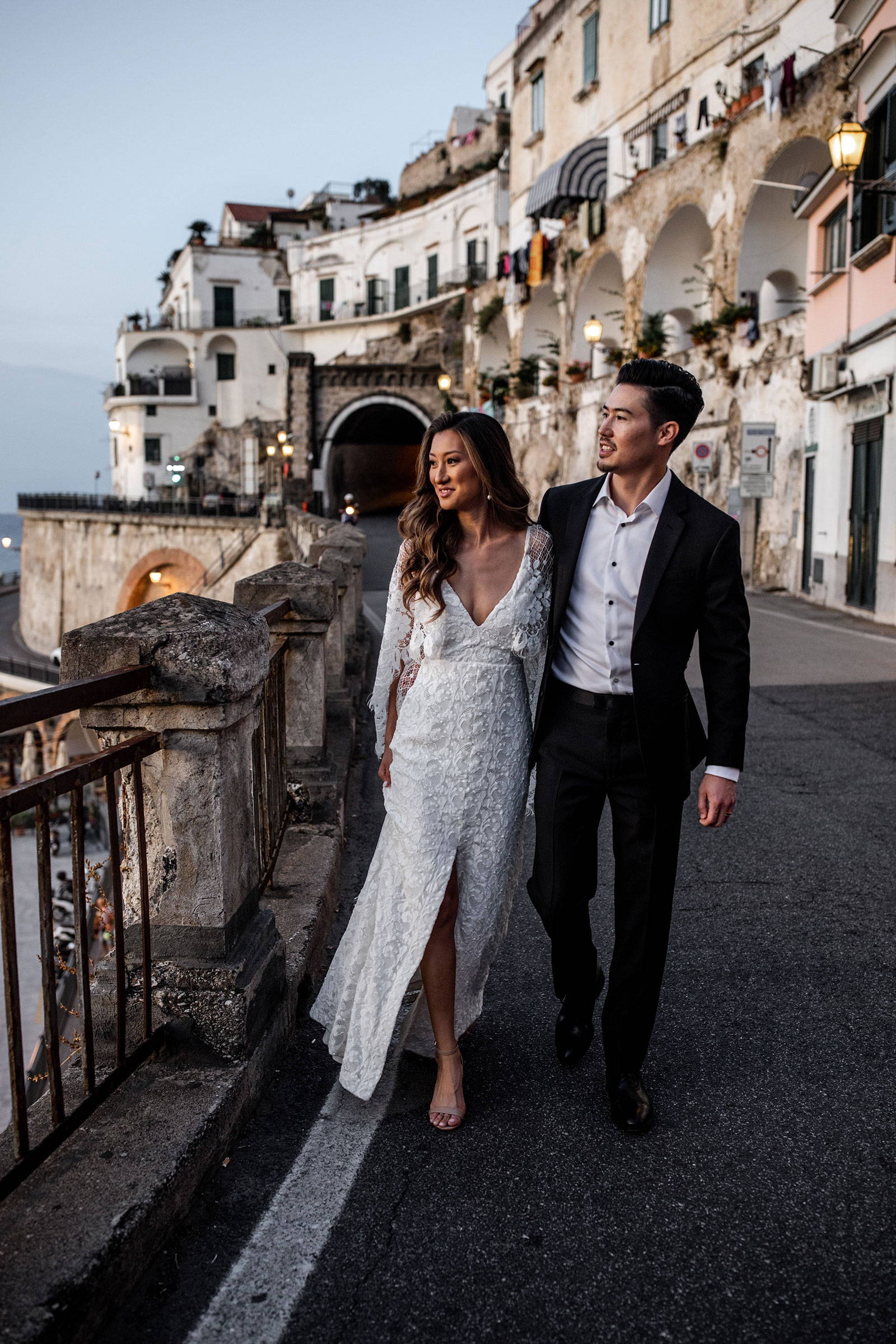 What is it you loved about your GRACE gown and accessories?
I chose the Verdelle 2.0, but before finding GLL, I actually already had a wedding dress. It was a fitted, strapless gown with a beaded bodice and mermaid skirt… and even though I thought it was glamorous and pretty, I later found myself still desiring something I could call different. The fun and whimsical Verdelle 2.0 was exactly the different I was looking for. I loved the "wings" that outstretched and caught the wind, the way the lace layered when they collapsed, and how they danced with my movements. The low back was an added bonus.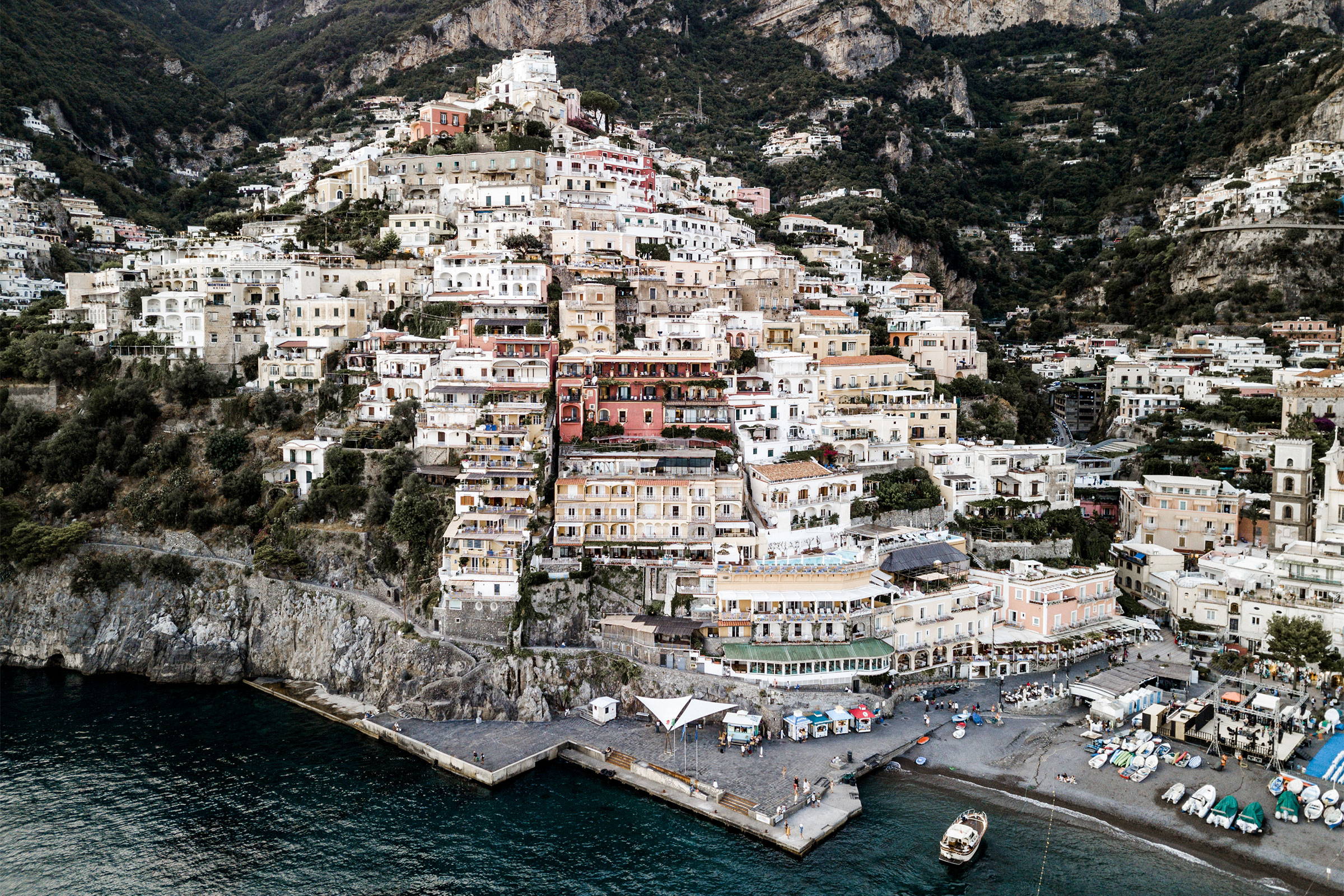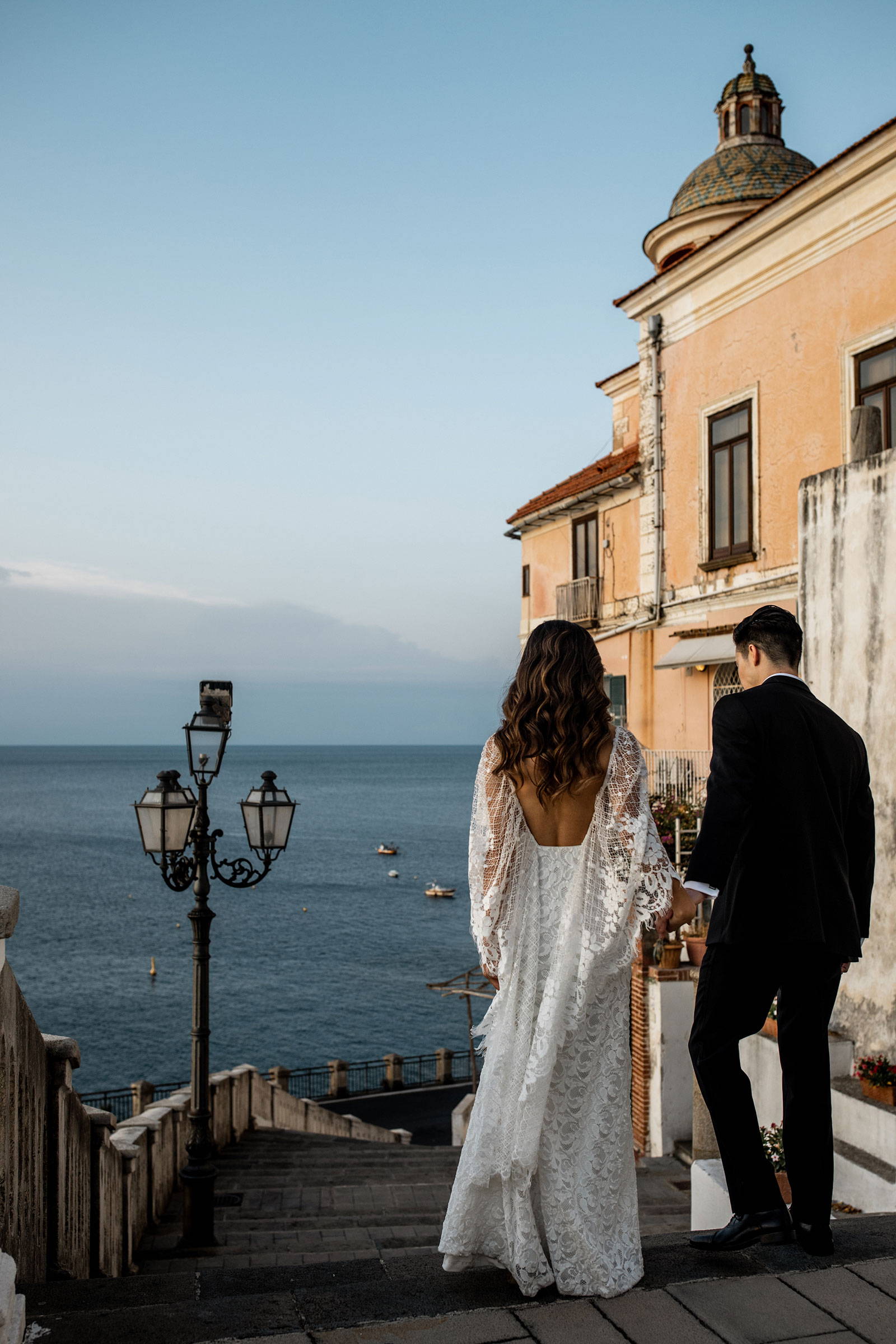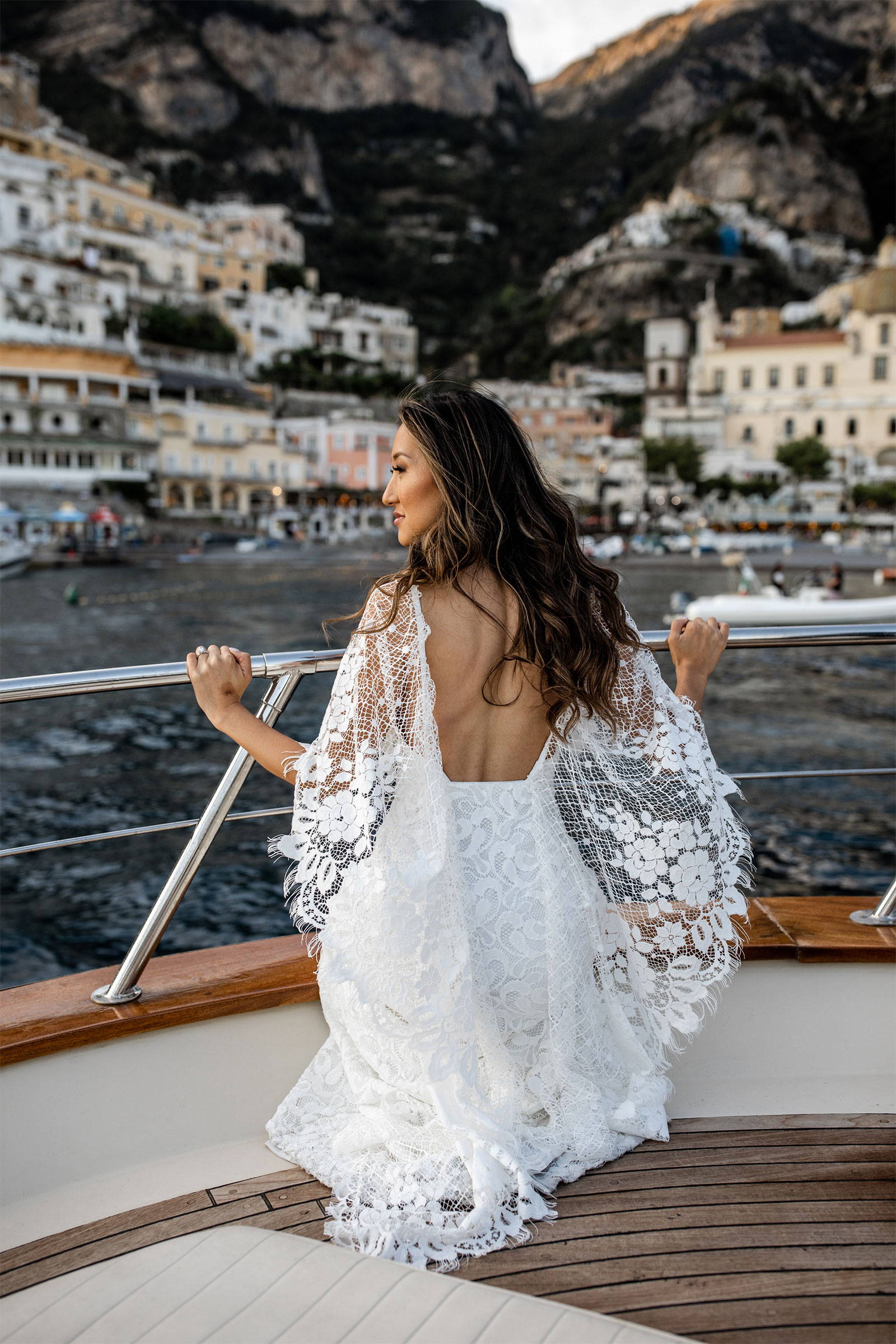 Tell us about your experience when you found your dress, did you buy your wedding dress online or in one of our showrooms?

I went to the showroom in Los Angeles. Before going to GLL, I had already tried on over 60 wedding dresses – interestingly, none of which were made of lace. With my wedding a little over two months away and the cost of my first dress hanging over my head, the GLL stylist guided me through my options. I remember trying on the GLL dresses, loving each one, and saying, "Wow, I just didn't think I was a lace girl." Someone in the showroom replied, "everyone is a lace girl." I wish I had known that sooner! Once I found the Verdelle 2.0, the GLL stylist helped me figure out my size and place my order online. The dress was delivered to my home in less than ONE week!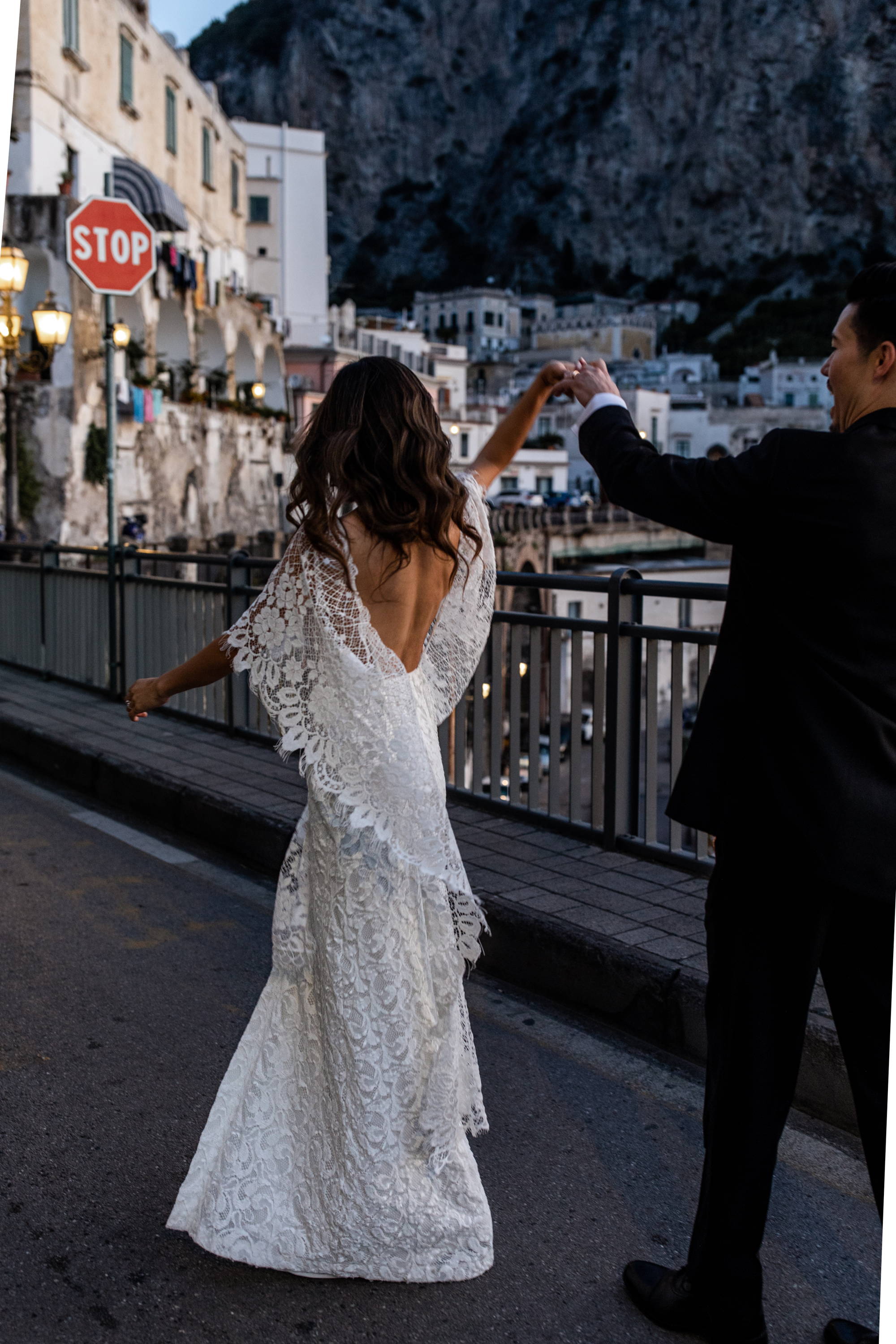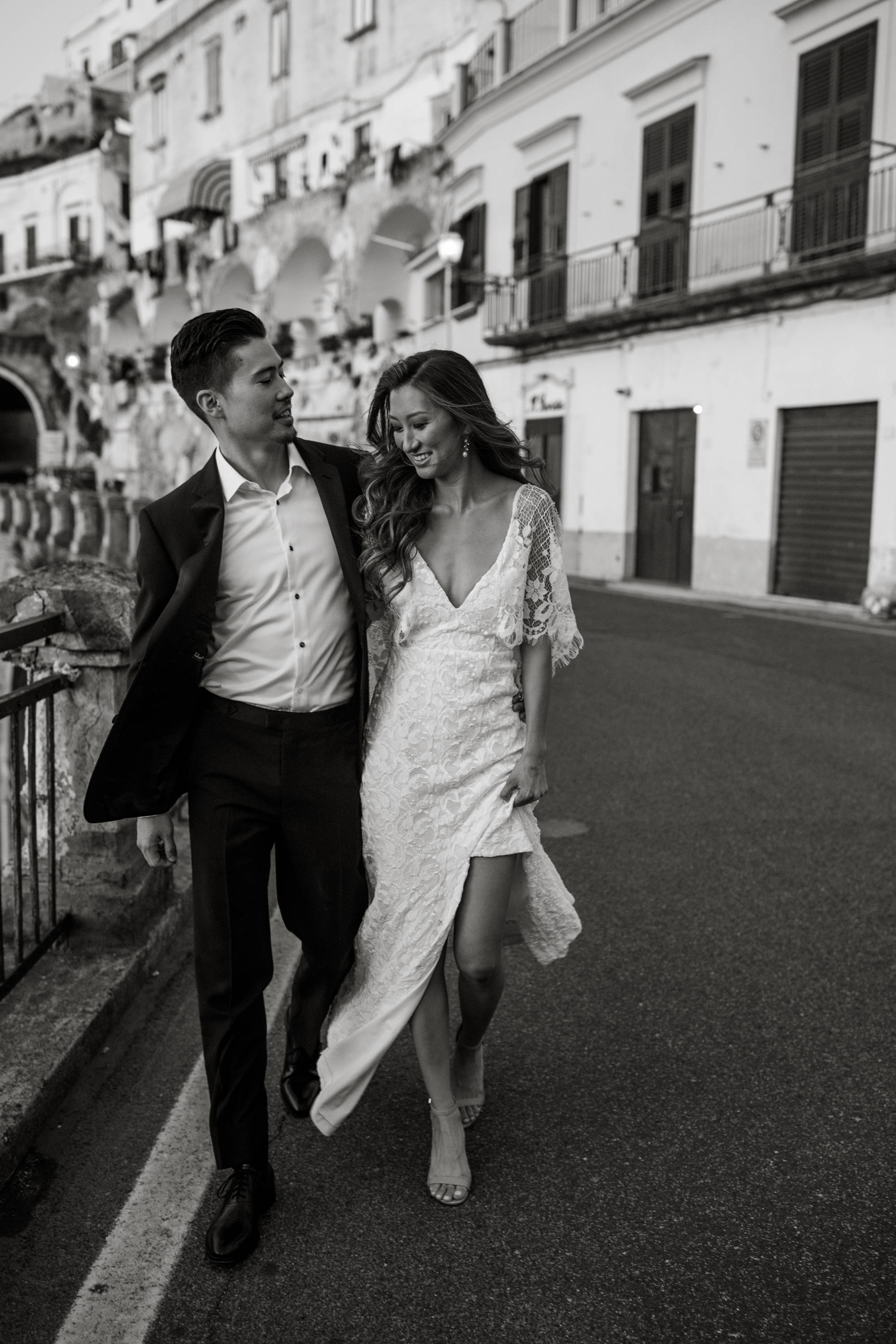 How did you feel in your dress on the day?

The Verdelle 2.0 made me feel elegant and adventurous. It also made me feel comfortable, allowing me to enjoy every moment, rather than be preoccupied with unnecessary, self-conscious thoughts.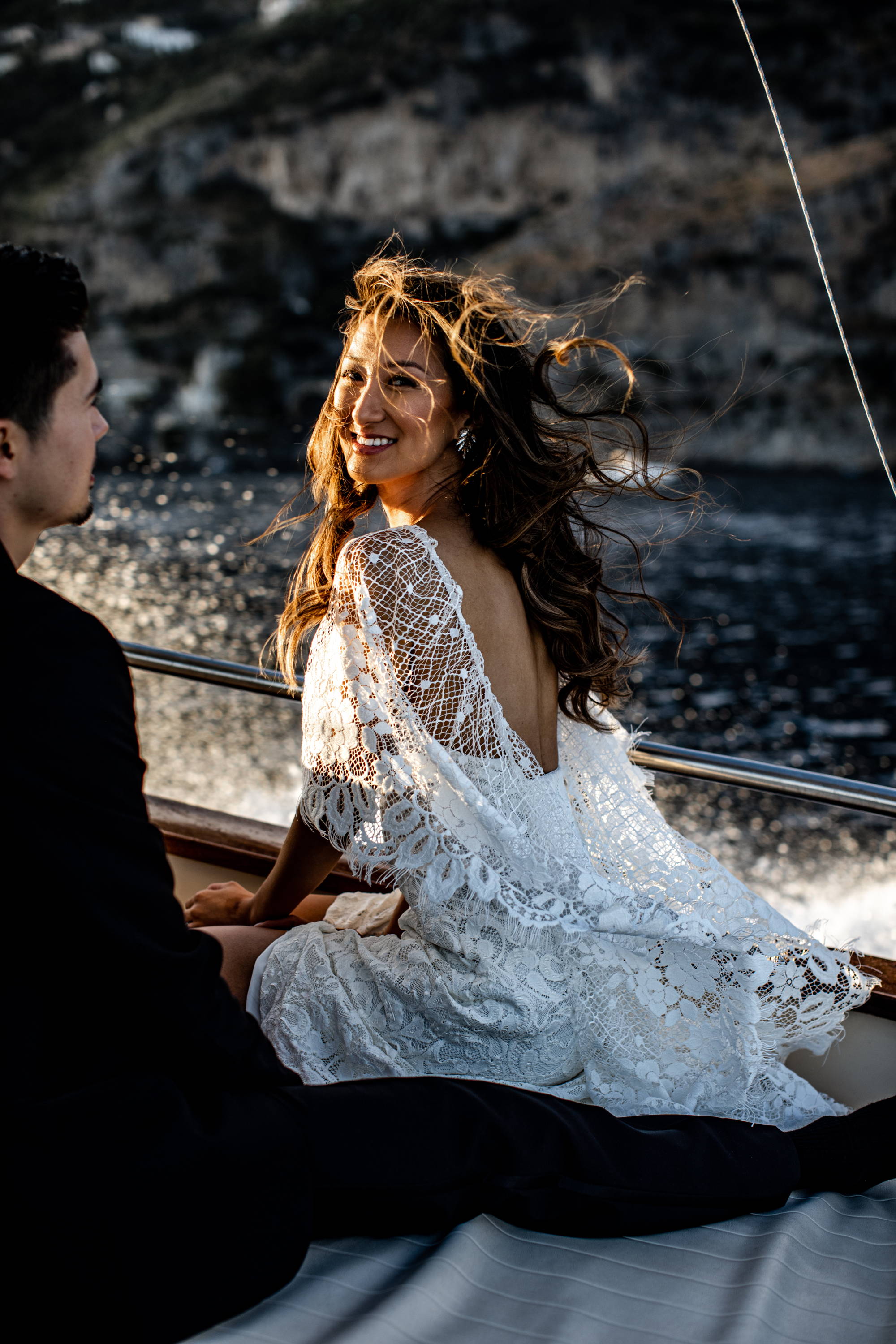 Where did you get married? Tell us about the location & the style of your wedding day.

Zac and I became anxious at the thought of being the centre of a huge celebration, so we decided early on to have a small, intimate destination wedding. We were open to going anywhere in the world; my only requirement was that we get married someplace visually interesting. I came across photos of a beautiful 13th century monastery in Amalfi, Italy, and knew I wanted to get married in the cloister, surrounded by its arches, columns, and weathered walls. I had never been to Italy (or anywhere in Europe), so i didn't even see the venue until the day before the wedding. It was serene and romantic, and even more beautiful than it appeared in photos.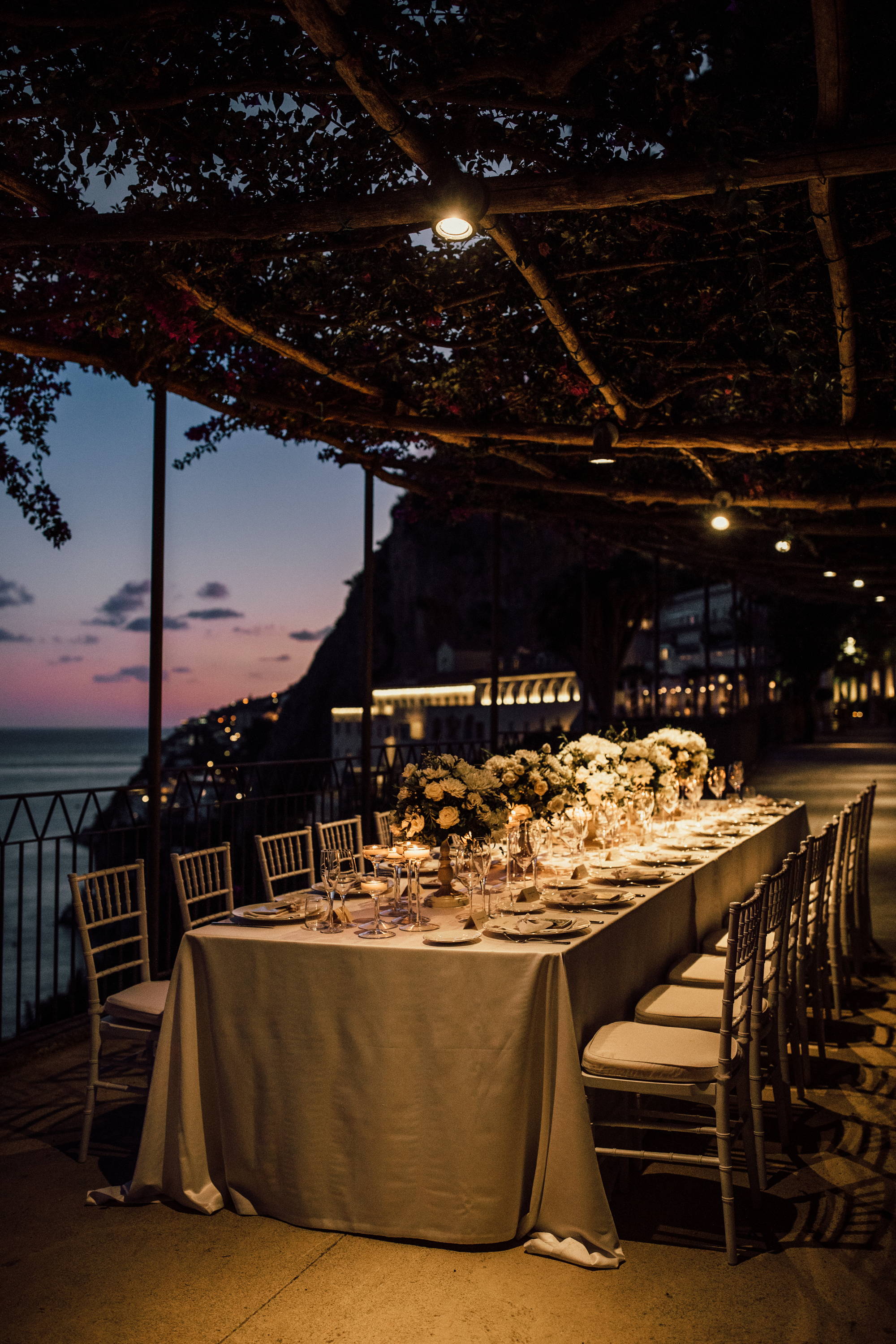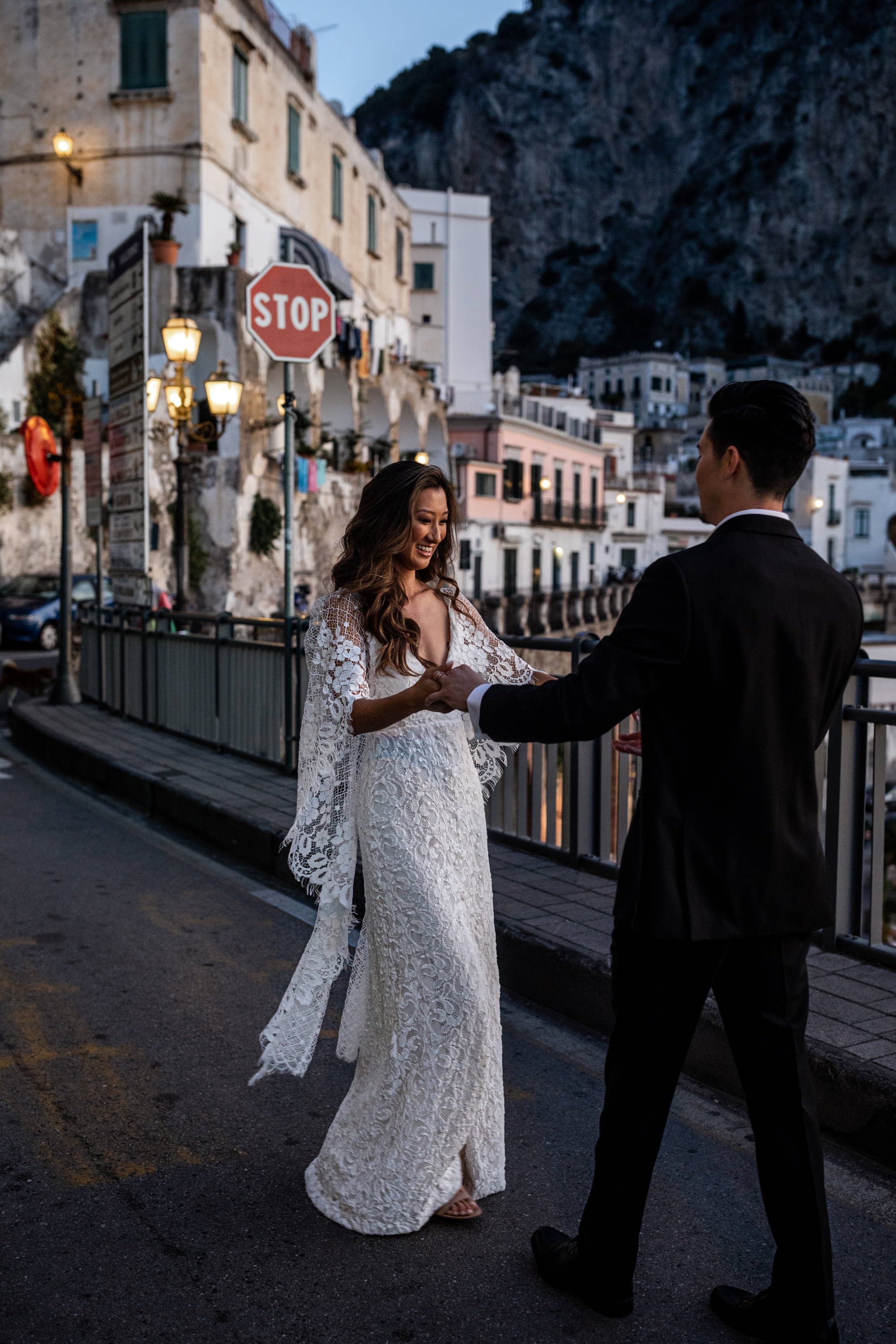 Tell us about your hair and makeup look and the accessories you chose...

I typically wear a mildly smoky eye and my hair loosely curled, so I'd say my wedding look was me, but more (and better, thanks to the help of professionals)! My eye makeup was bolder and the curls in my hair were more polished. I accessorised with different sets of earrings – one jewelled and the other with dangling pearls.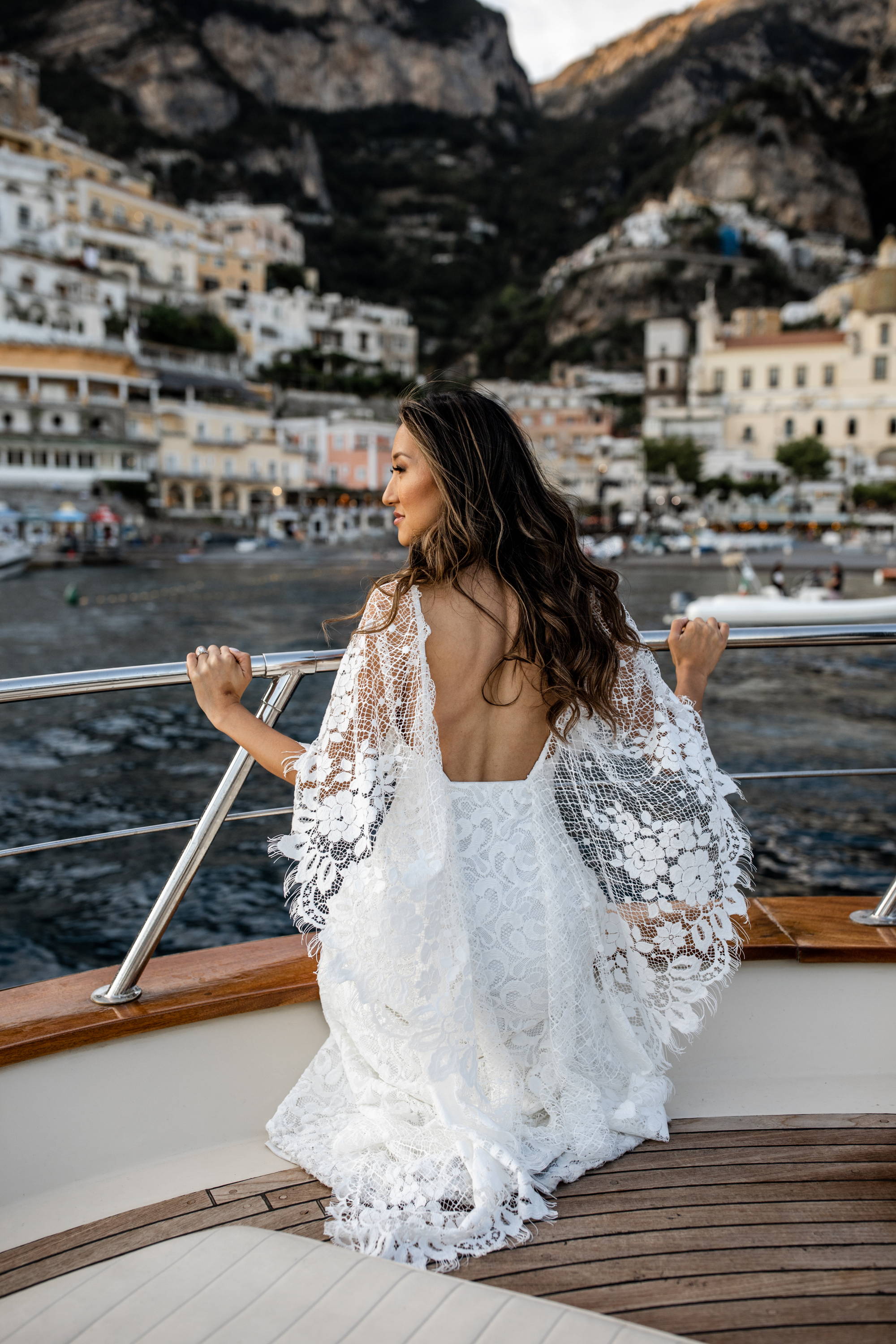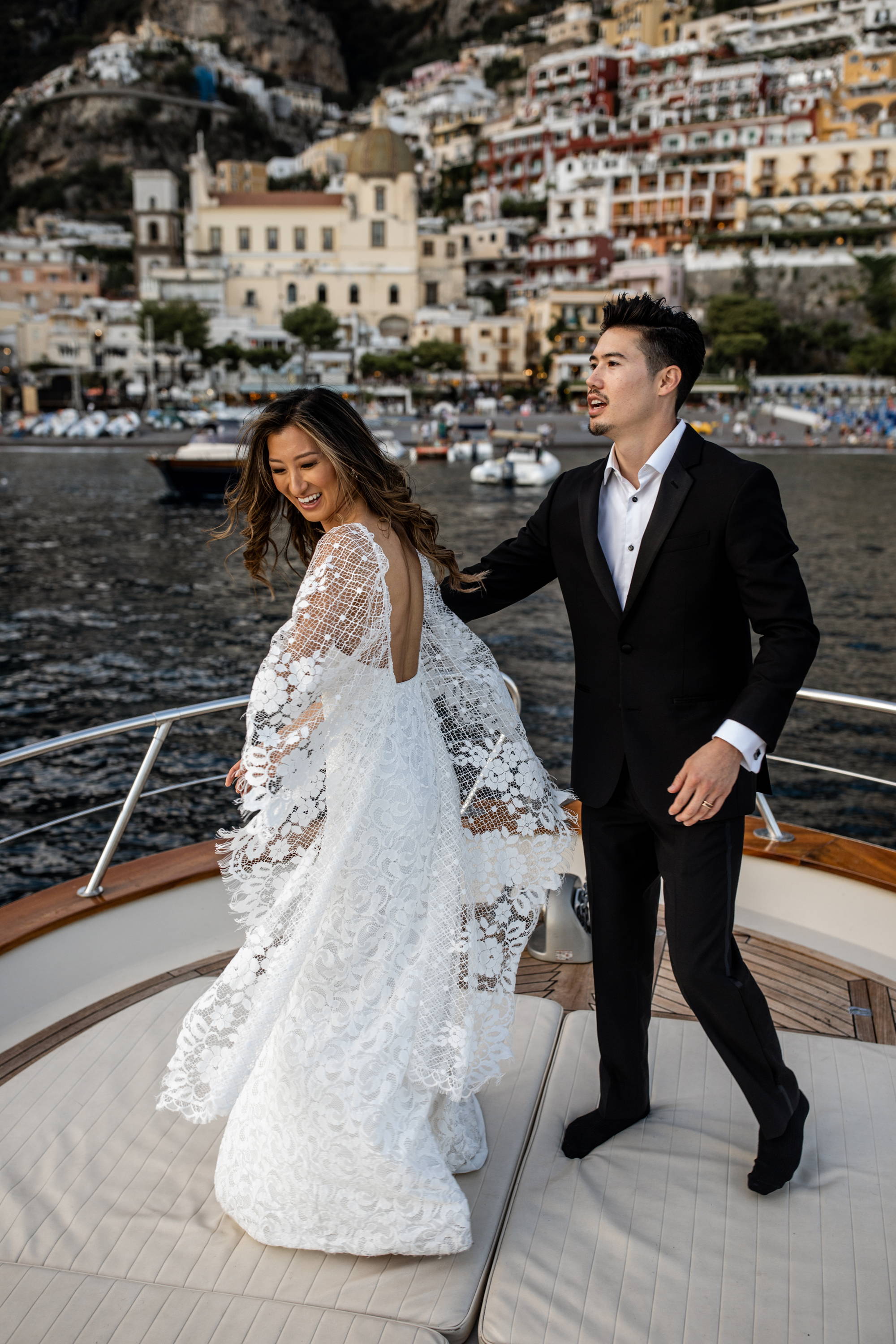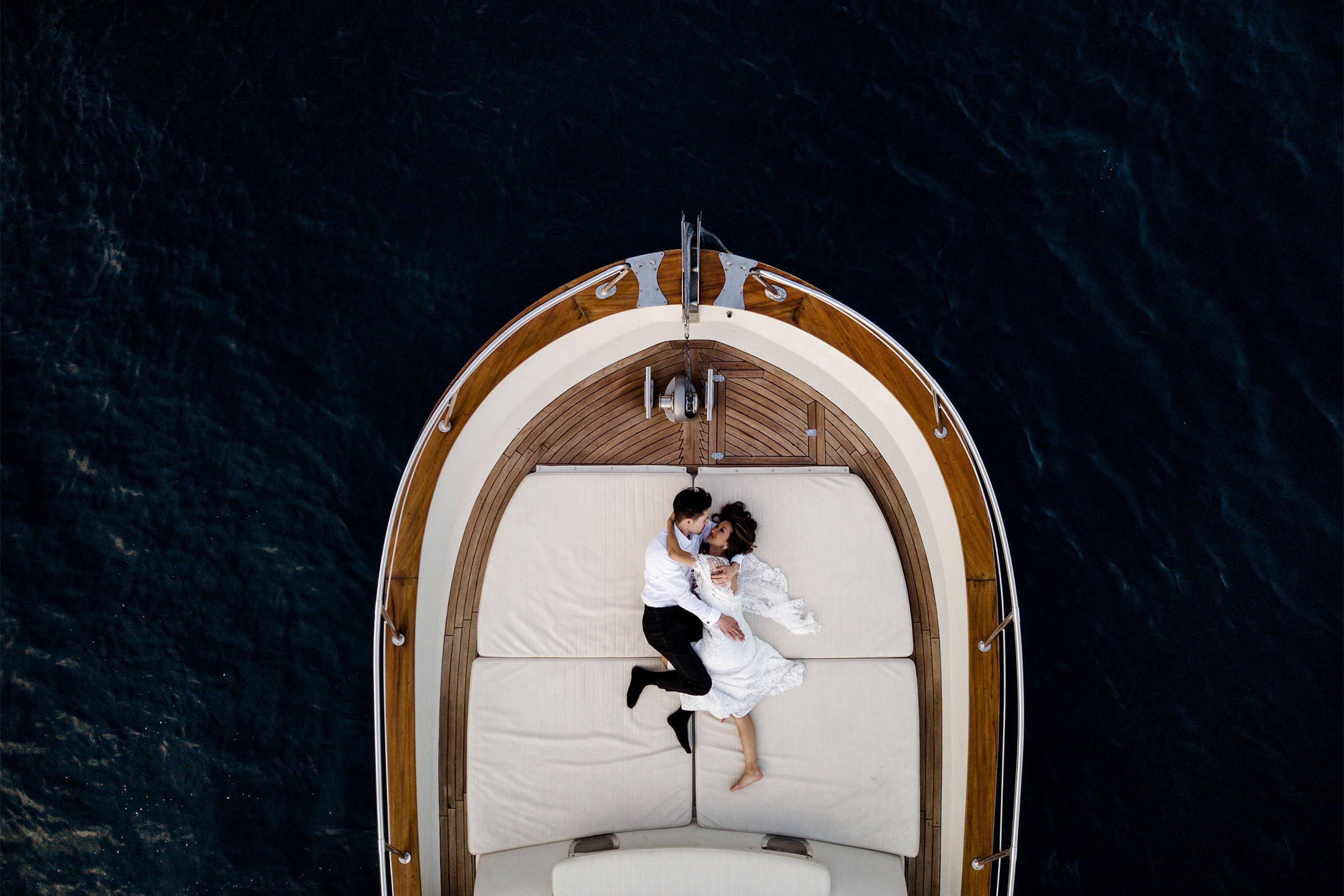 The funniest moment on the day was…

…when I asked Zac to switch sides during the ceremony. It was because I had my hair swept to one side! I wanted it to look right in photos.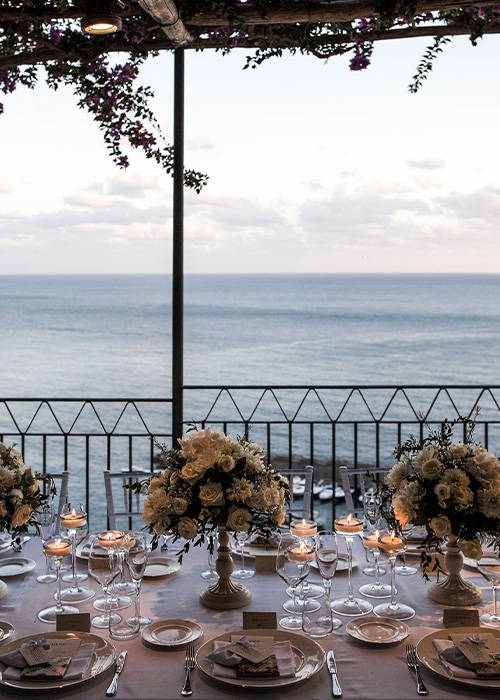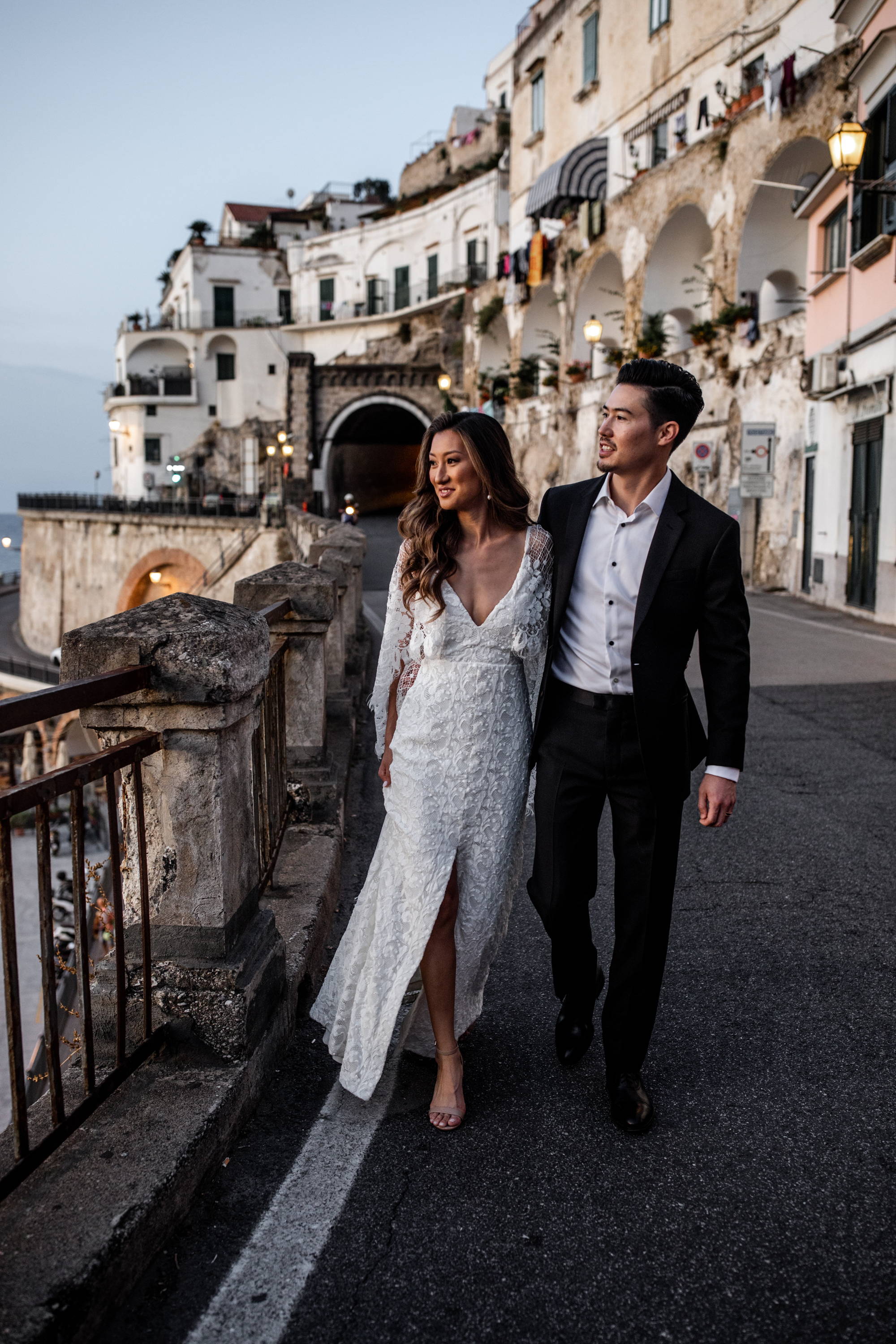 Any last advice or words of wisdom that you can share…
"Everyone is a lace girl." — Anonymous person in Los Angeles GLL showroom.