Zeke and Hannah in the Clo Gown
Hannah & Zeke exchange vows in Fort Myers, Florida along the Caloosahatchee River.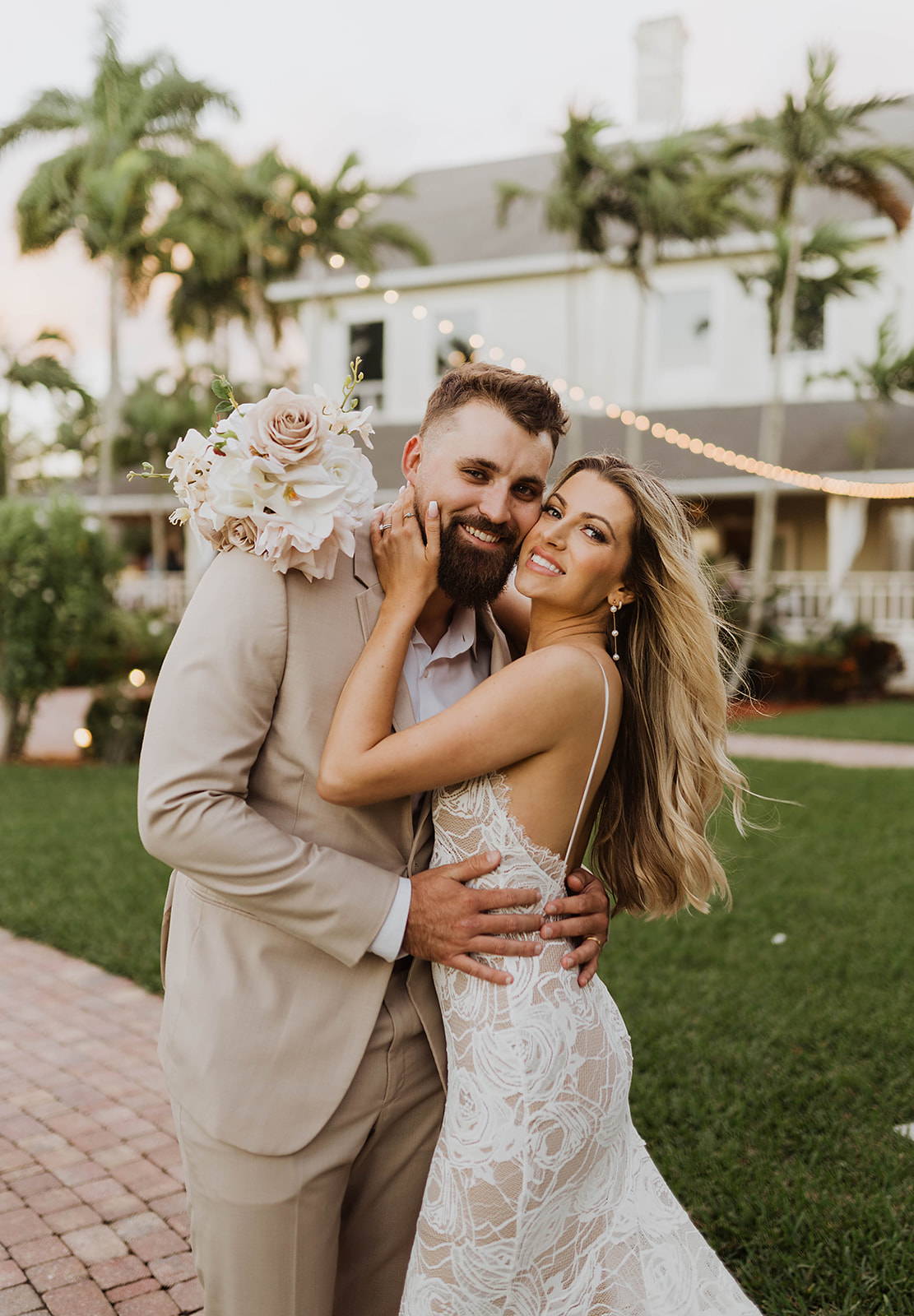 What is a Grace Woman to you?
To me, a Grace woman is someone who views love and marriage with fresh eyes and a modern mindset. We are unique, free-spirited, and fearless.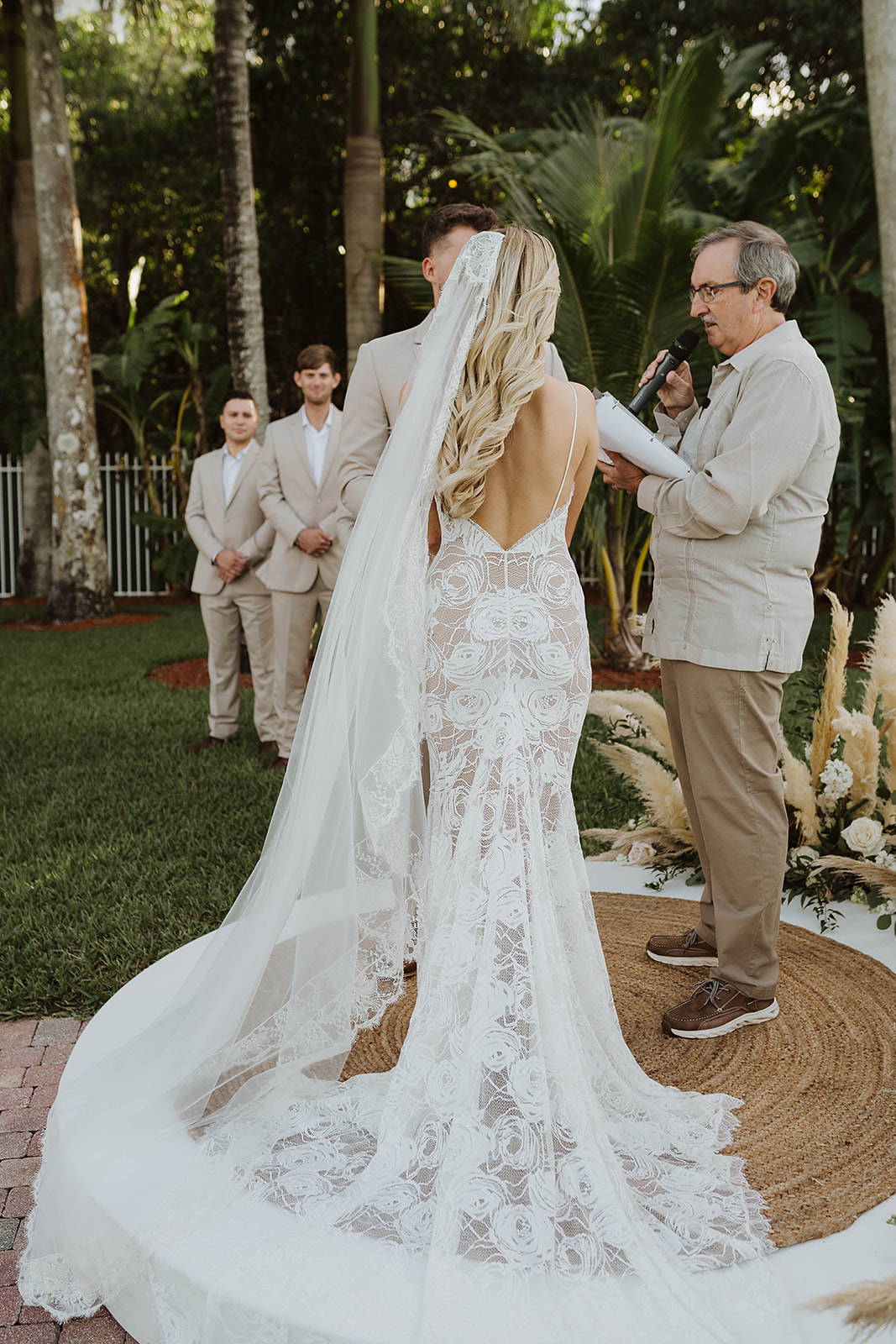 Which Grace dress did you choose and how did you know it was 'The One'?
I wore the Clo gown in Chai on my wedding day. I had originally stumbled across the Clo gown in Fresh Ivory on Pinterest and immediately knew it was the dress I would get married in.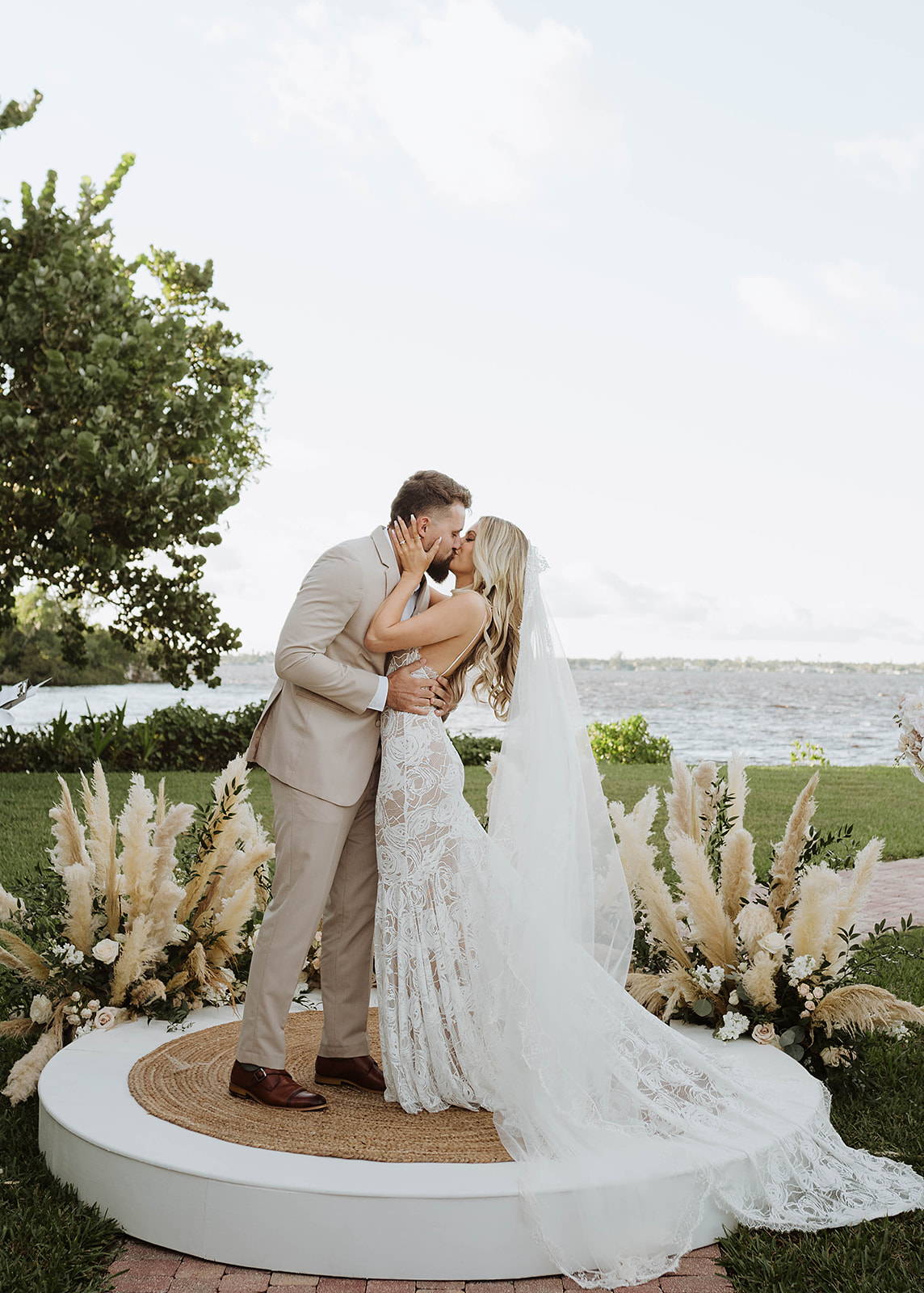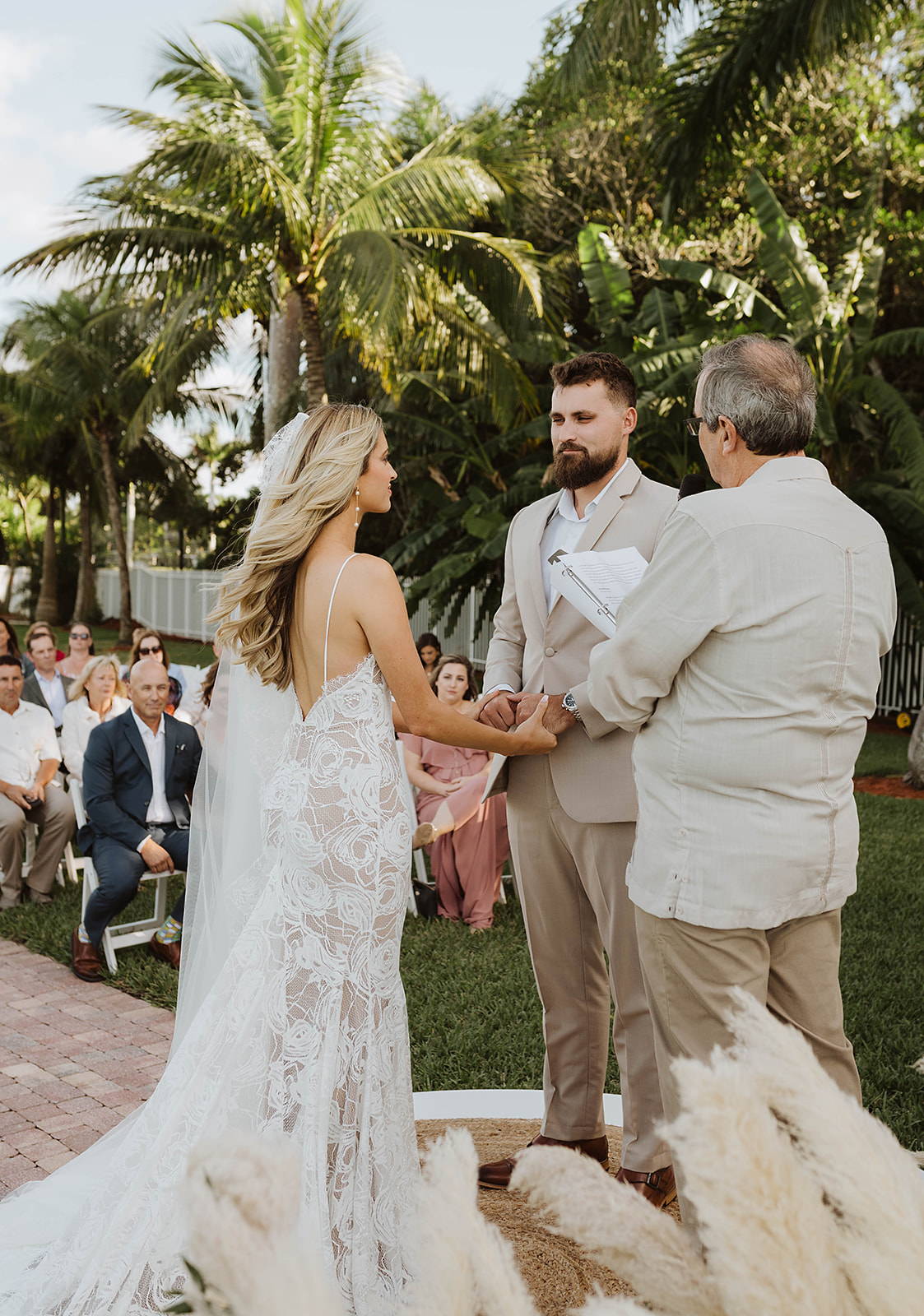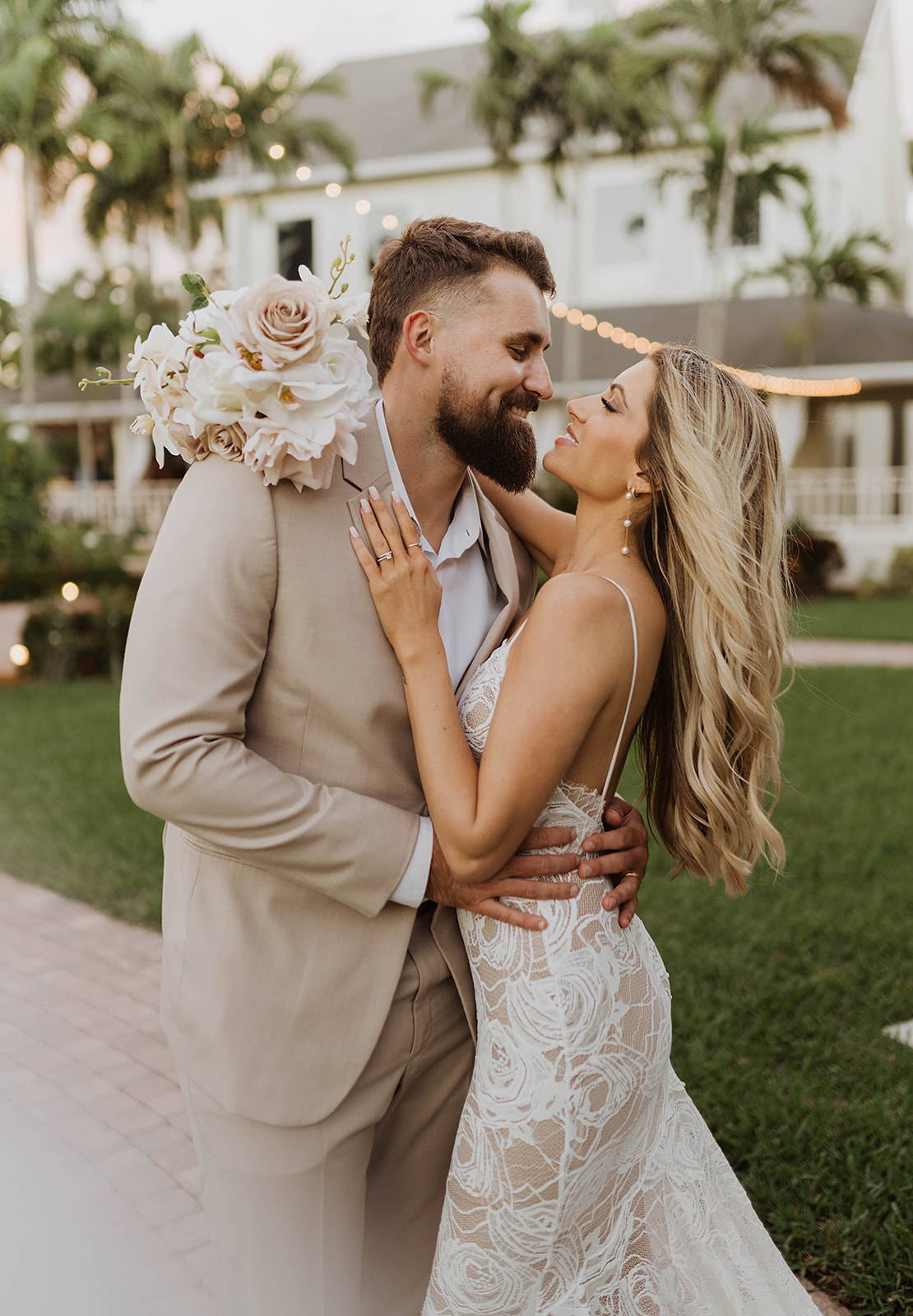 Tell us about your experience when you found your dress, did you buy your wedding dress online or in one of our showrooms?
I visited the beautiful Miami showroom weeks after it opened! I tried on a few gowns but once I tried on Clo in Chai I couldn't help but cry. It was such a fun experience with rose garnished champagne!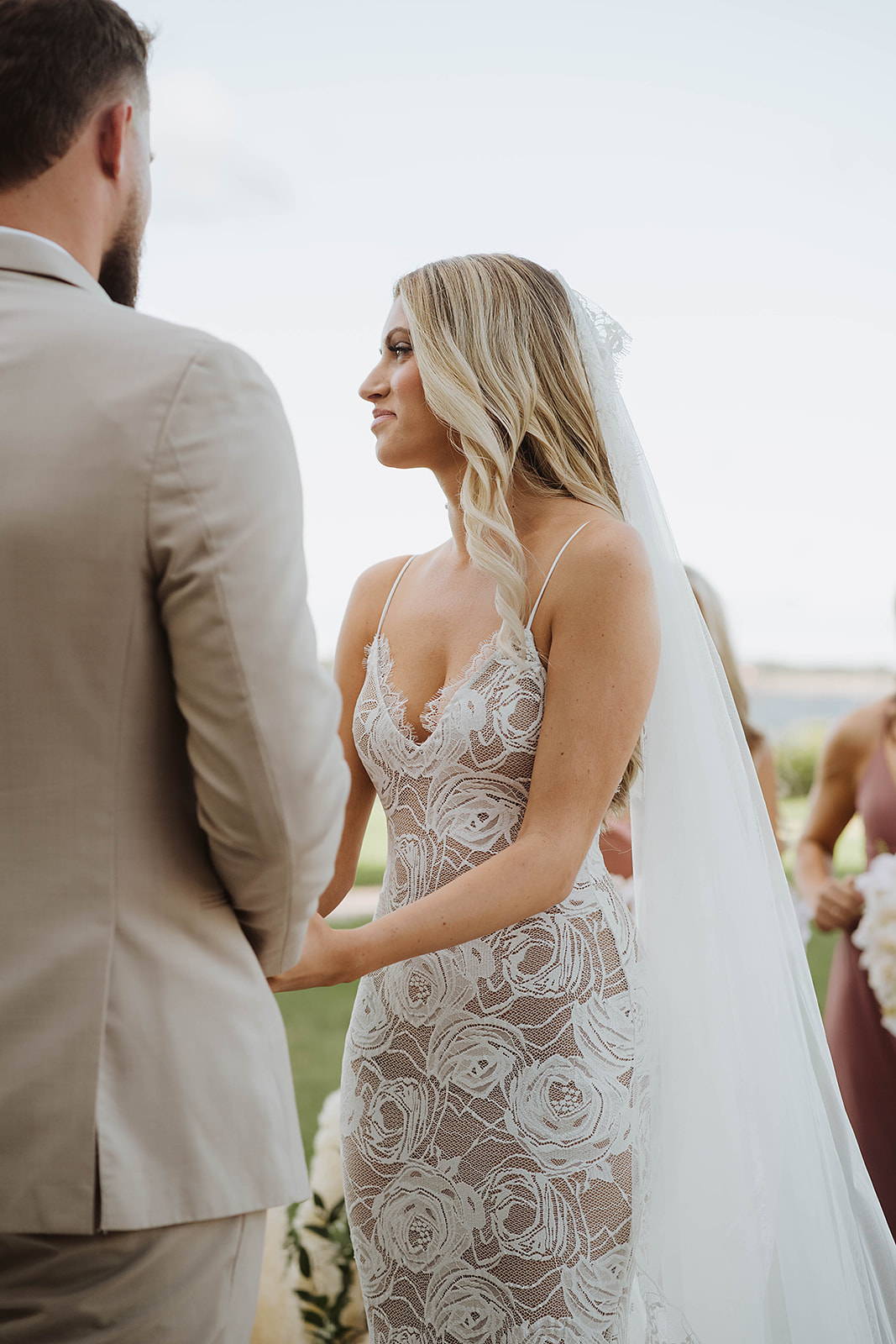 How did you feel in your dress on the day?
I have never felt so confident and comfortable at the same time. The style of the gown made me look so elegant while the stretch allowed me to dance the night away!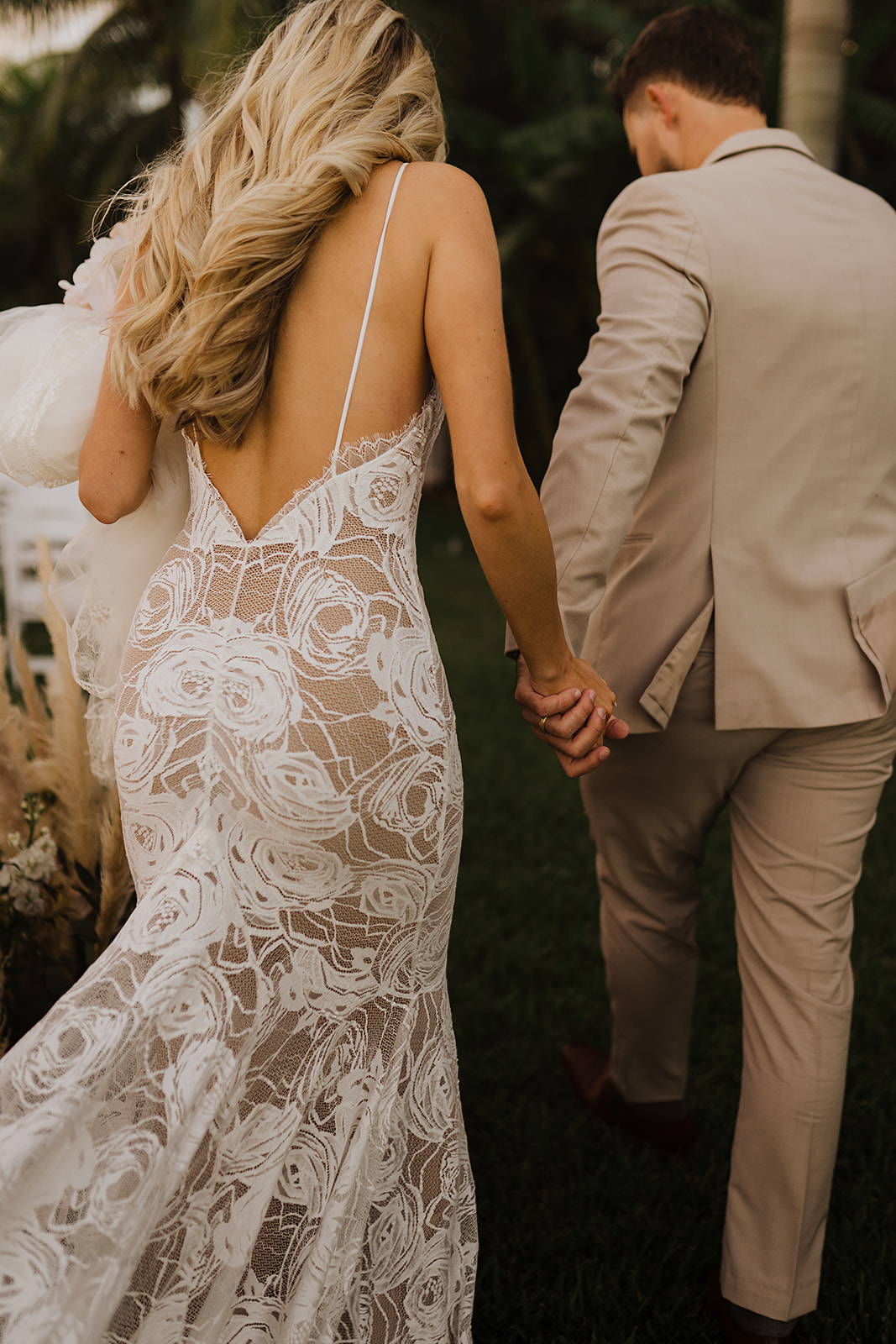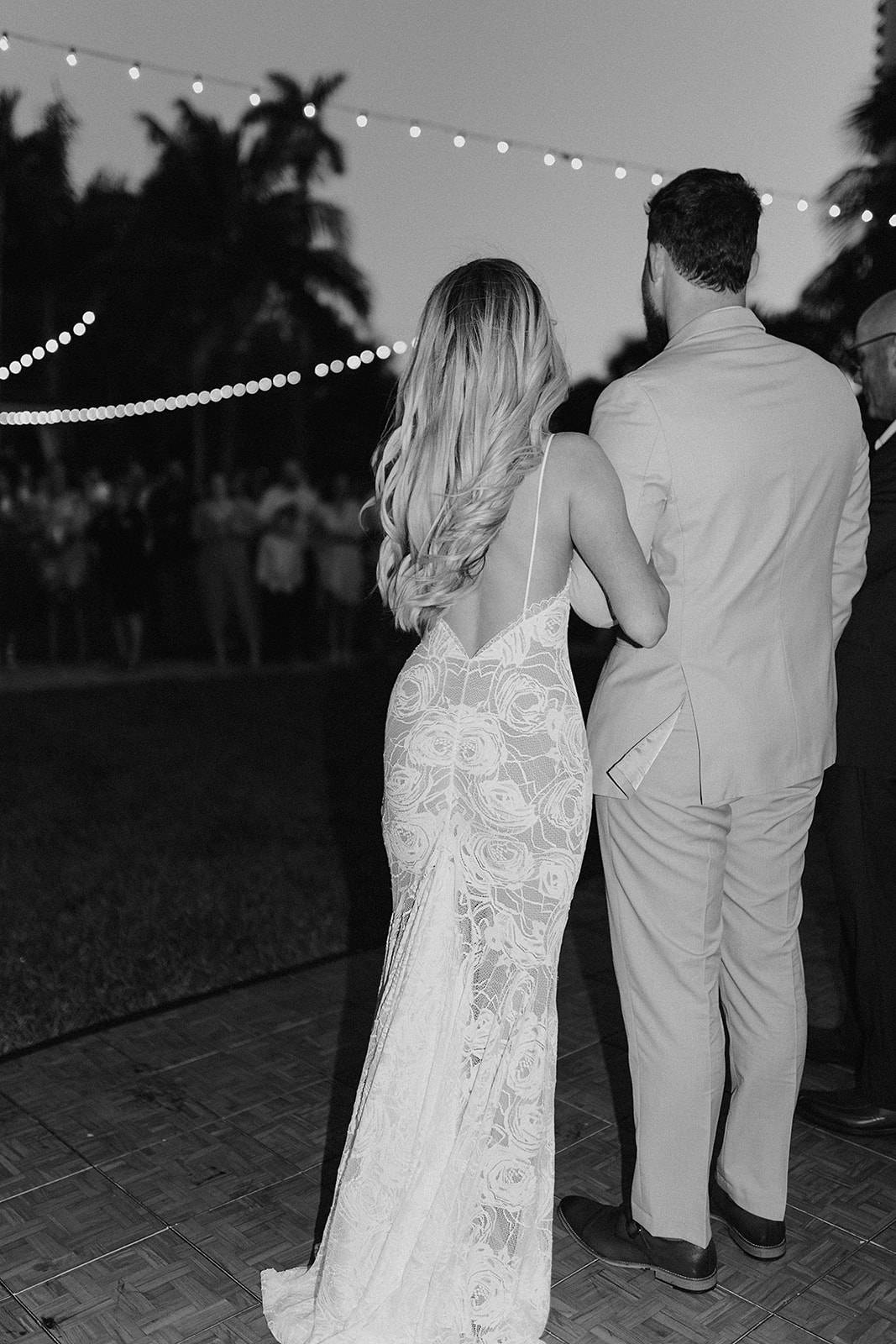 Tell us about your hair and makeup look and the accessories you chose...

I wanted my hair, makeup, and accessories to collectively look effortless. My amazing hair stylist and I decided to go with loose curls. I loved the way this looked with my Frederike veil. It felt the most authentic to me and I loved the way the curls fell into beachy waves. I did my own makeup which was a natural bronze look with a peach lip. Since the wedding was on the water in southern Florida, I decided drop earrings with freshwater pearls were fitting. Something I thought was fun and a little unique was I decided to go with baby blue heels to incorporate a little tradition into the day.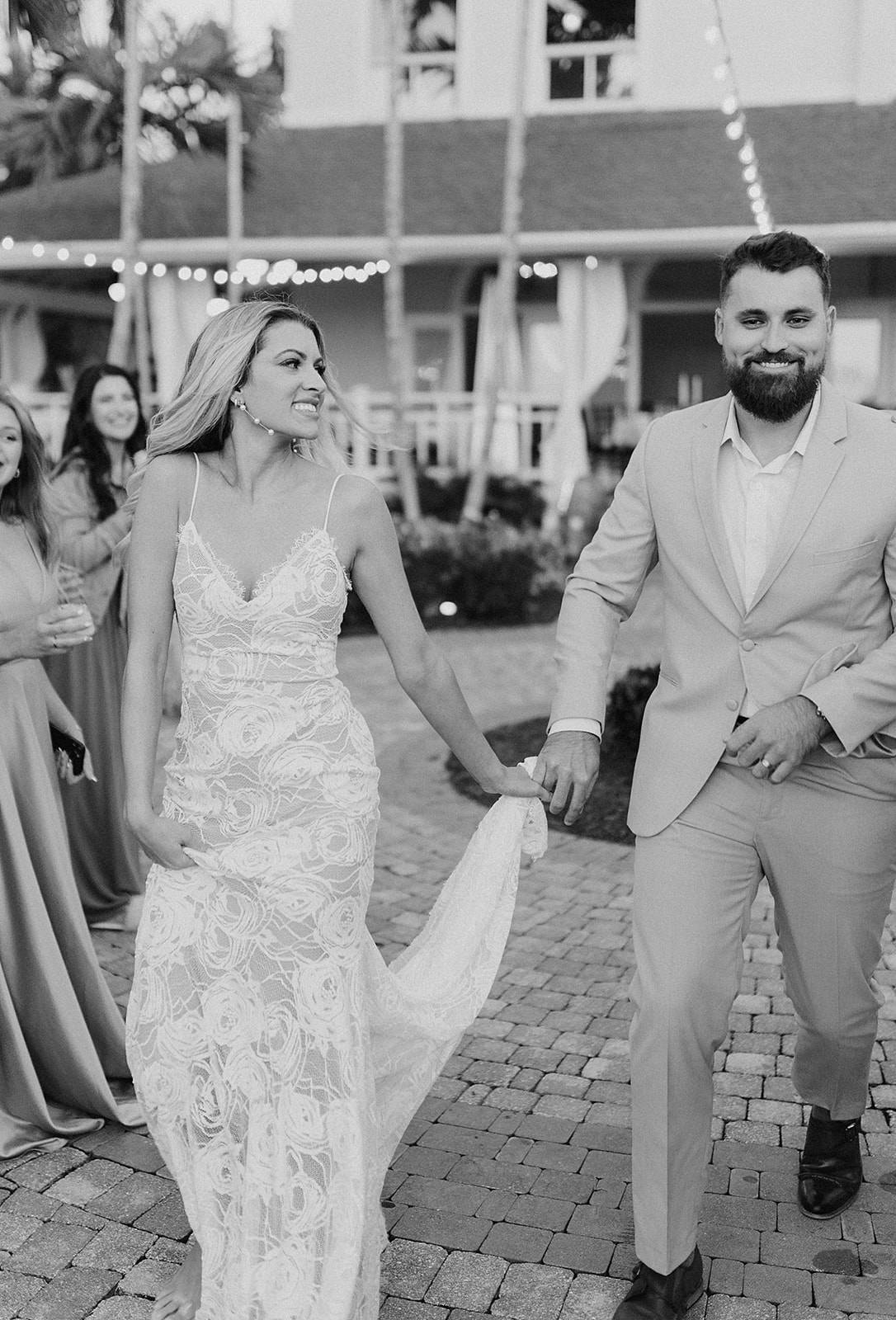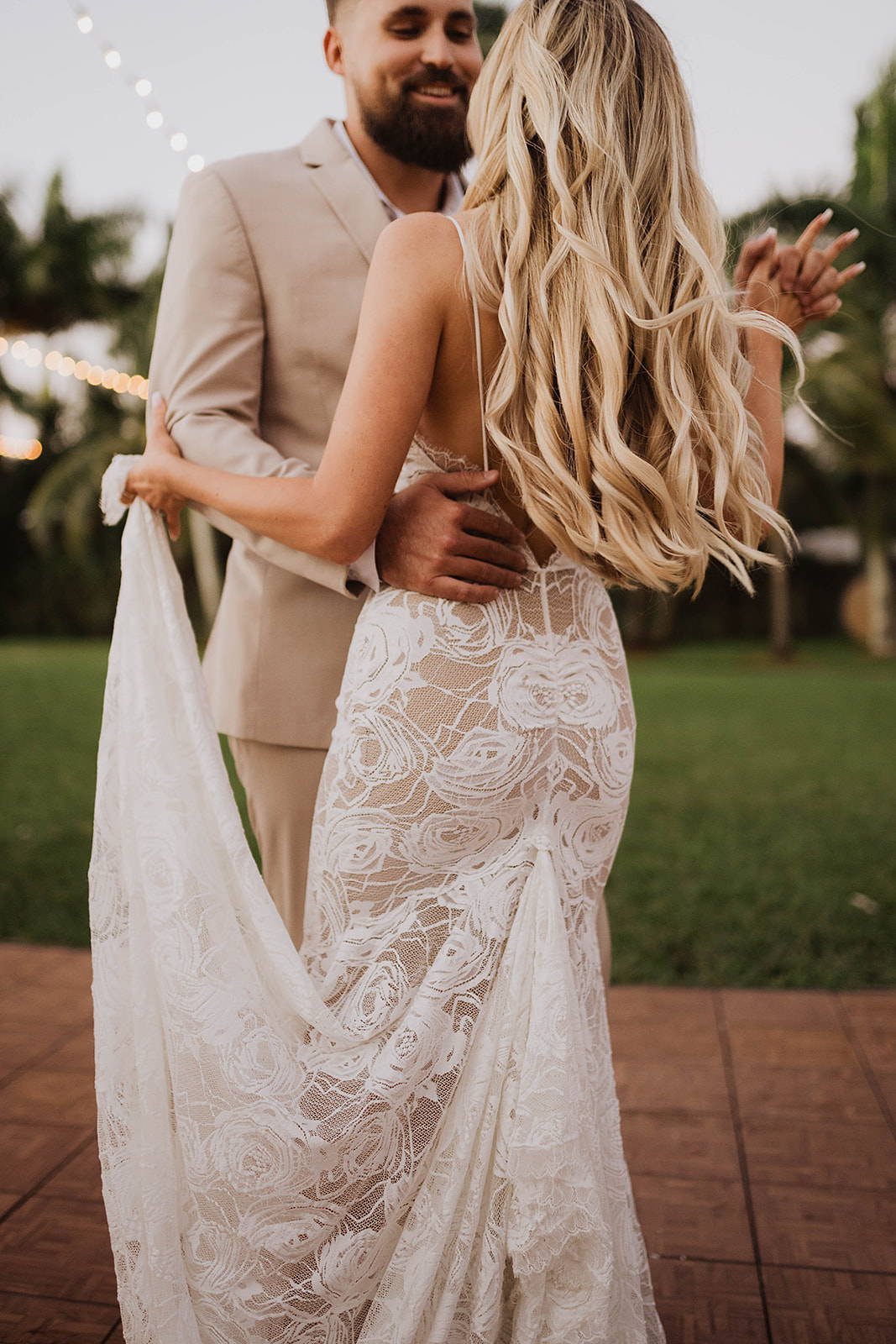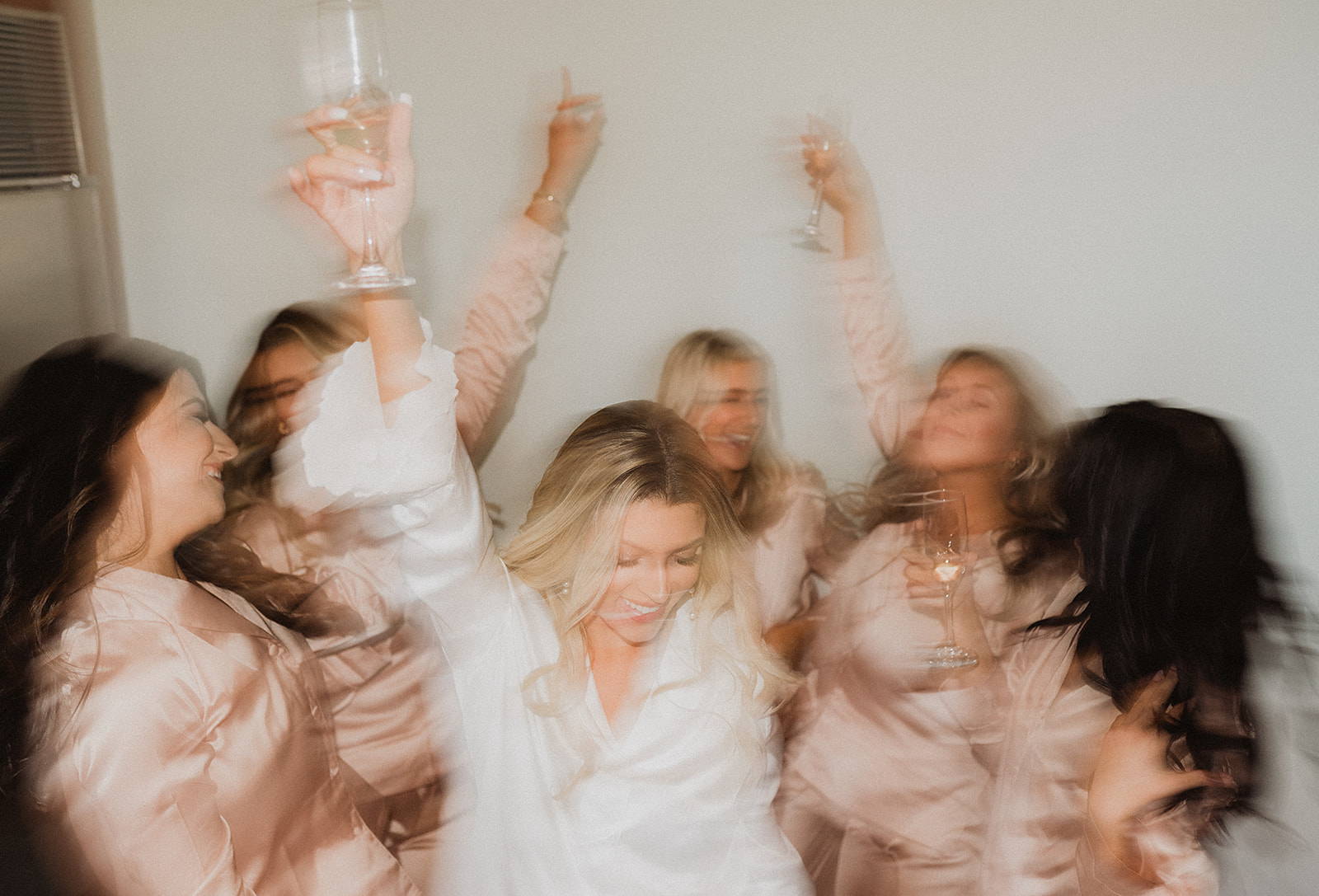 What made your day extra special?
My husband and I wrote letters to one another to read before the ceremony. It was so special and a great way to have a sliver of intimacy during such a public day. 
The funniest moment on the day was…
The winds ended up being around 20 mph during the entire duration of our wedding. My veil was flying around, our décor was tumbling, and our officiants pages were turning but we couldn't help but laugh at how chaotic everything was. Despite the wind, the day turned out absolutely perfect. Besides, the wind called for some beautiful portraits.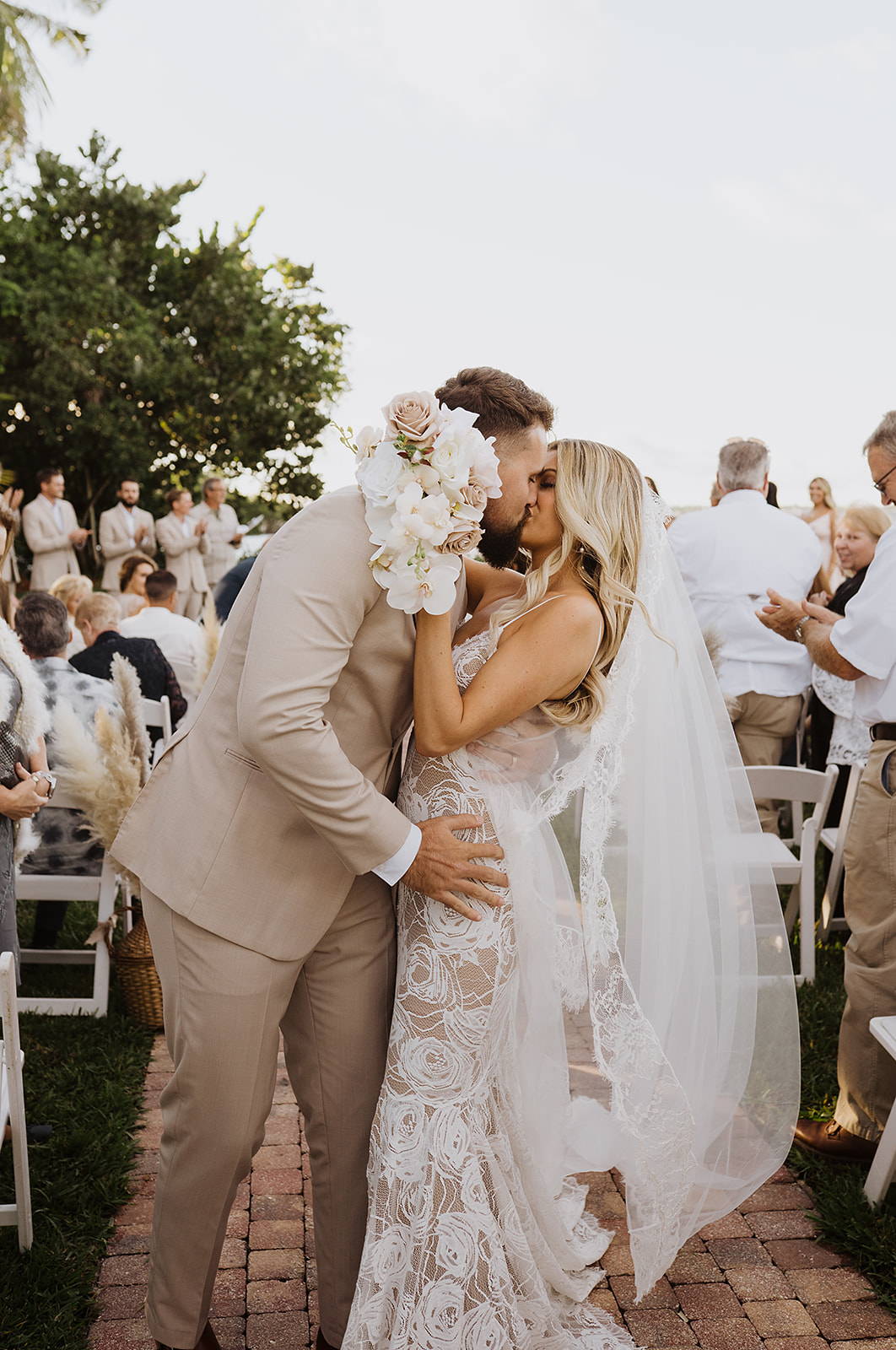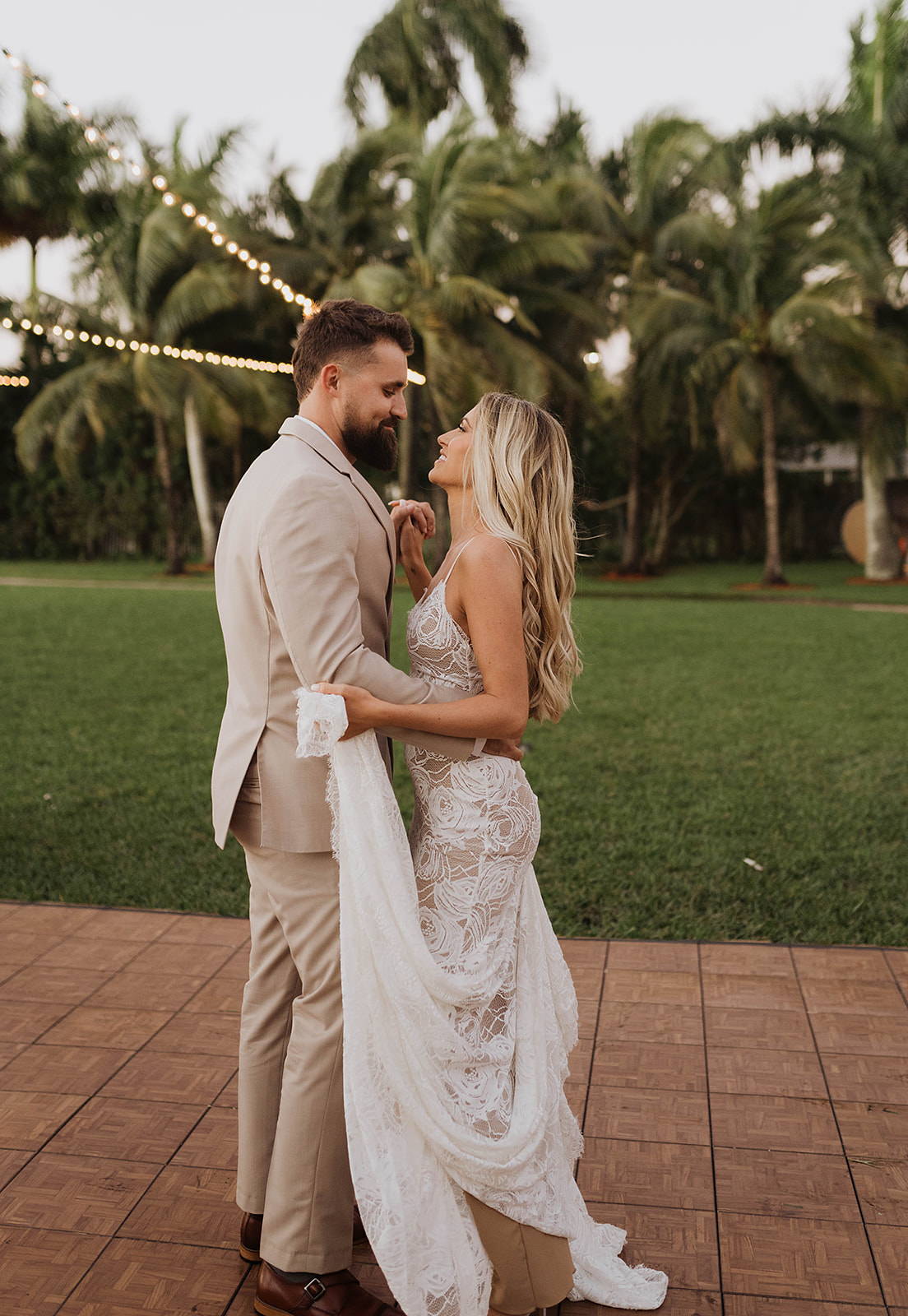 Where will you be honeymooning?
We're honeymooning in Cancun Mexico! We found a boutique hotel called Beloved Playa Mujeres and we could not be more excited. 
Any last advice or words of wisdom that you can share…
Enjoy the ride! It's easy to stress over the little things but it will all come together. Have fun and let go.



GROOM'S OUTFIT:BLACK TIE TUXEDOS
HAIR STYLIST: CHELSEA BLOCK
CATERING: JAMIE AND JACOB CATERING
WEDDING PLANNER: CORRIN CLARK