Austin & Madelyn in the Loyola Gown
#GRACEBride Madelyn gets hitched to love of her life Austin, at the beautiful Saddle Woods Farm, Tennessee. Madelyn said "Loyola was the only dress I got emotional in so I knew it was the one."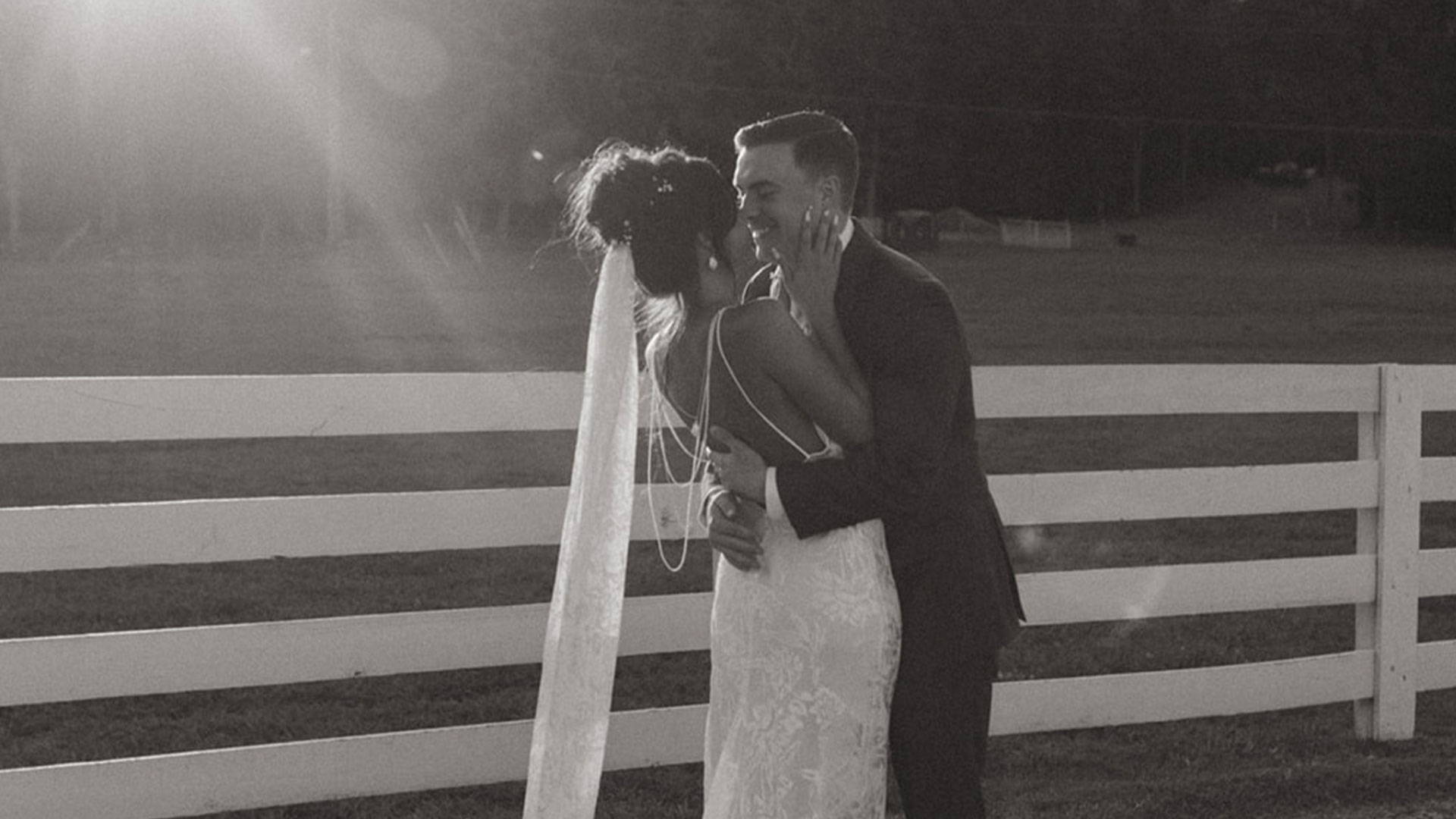 What is a GRACE woman to you?
A GRACE woman has unconditional love.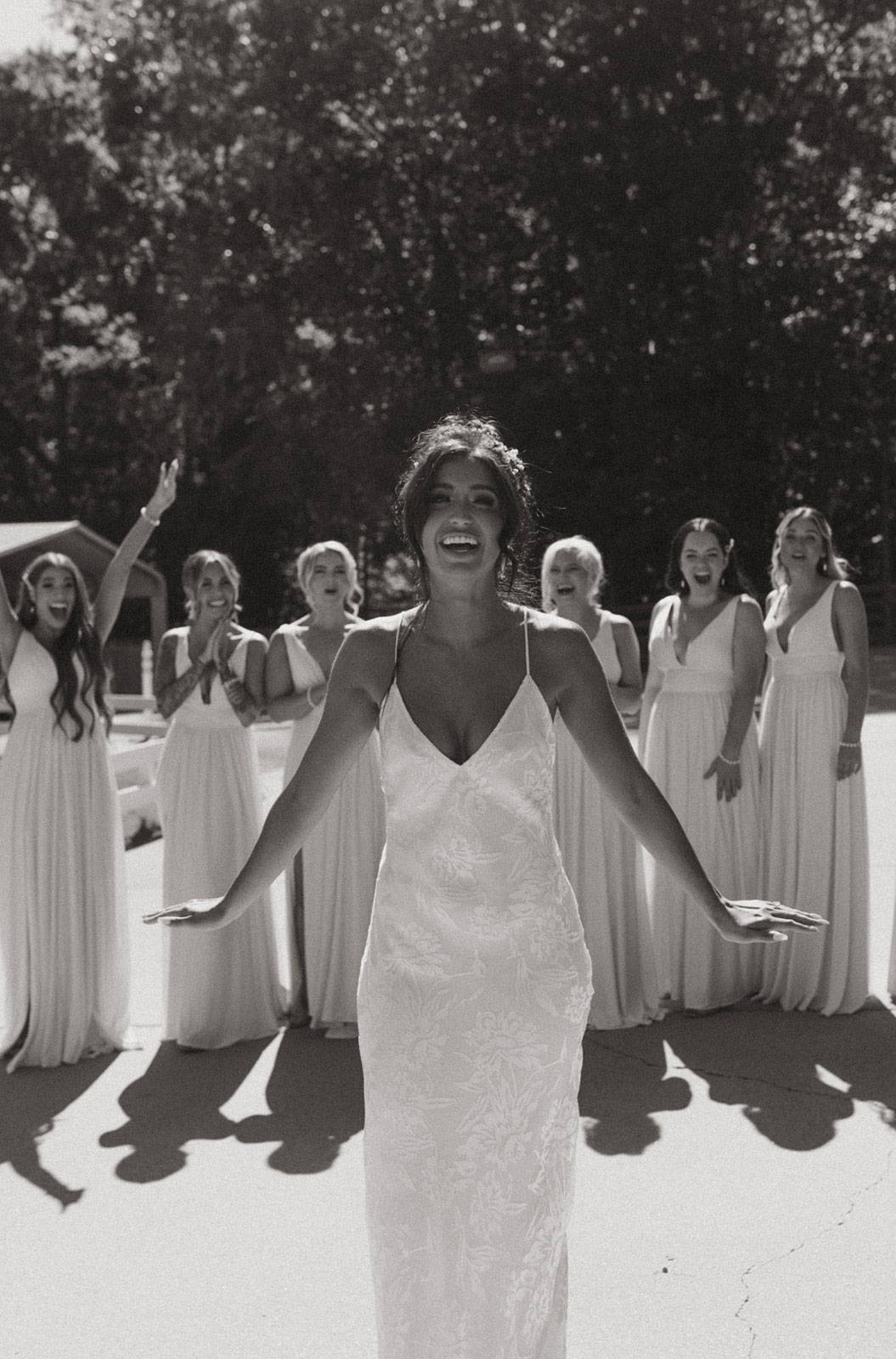 Which dress did you wear and how did you know it was 'The One'?
I chose the Loyola gown. She was sexy and romantic. I wanted the most romantic dress I could find... because I am a big romantic. Loyola and I had that in common. It was the only dress I got emotional in so I knew it was the one.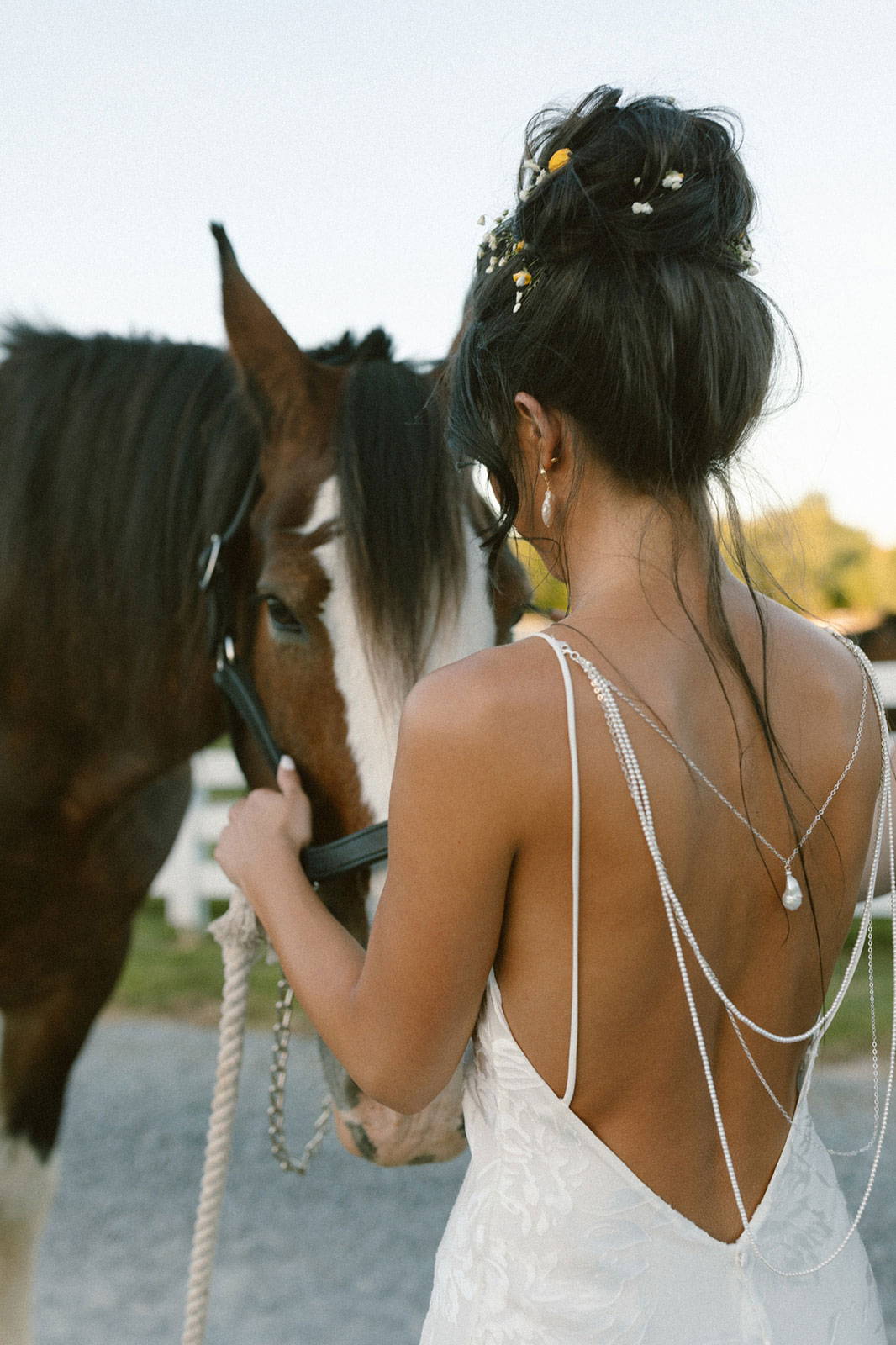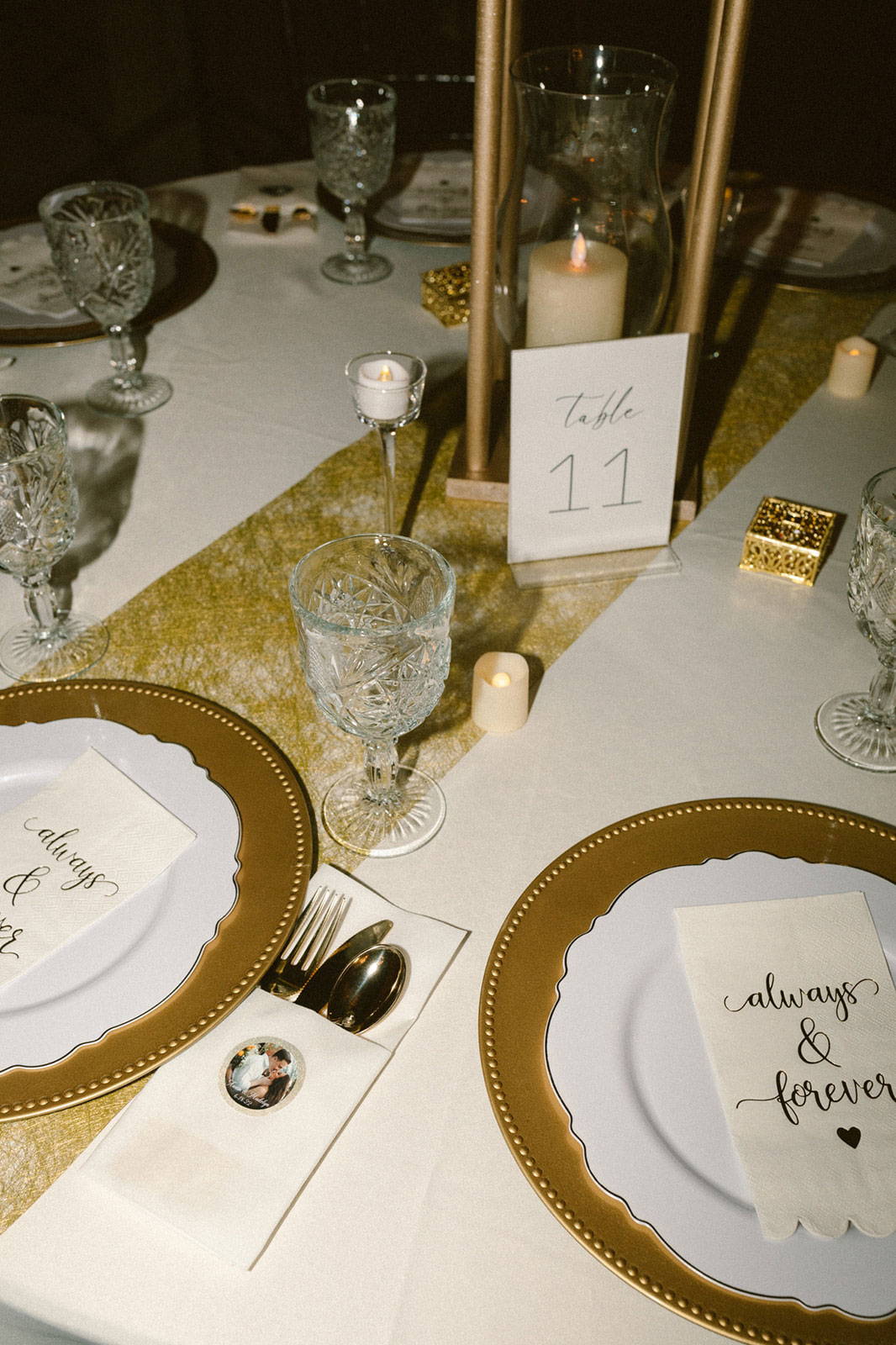 Tell us about your experience when you found your dress.
Did you buy your wedding dress online or visit one of our Showrooms?
I found my dress in the showroom in Nashville. My best friend flew to Nashville from Raleigh, North Carolina to take me to this "amazing wedding dress shop" that I hadn't heard of. That ended up being Grace Loves Lace. I LOVED every single dress. It honestly was hard to choose.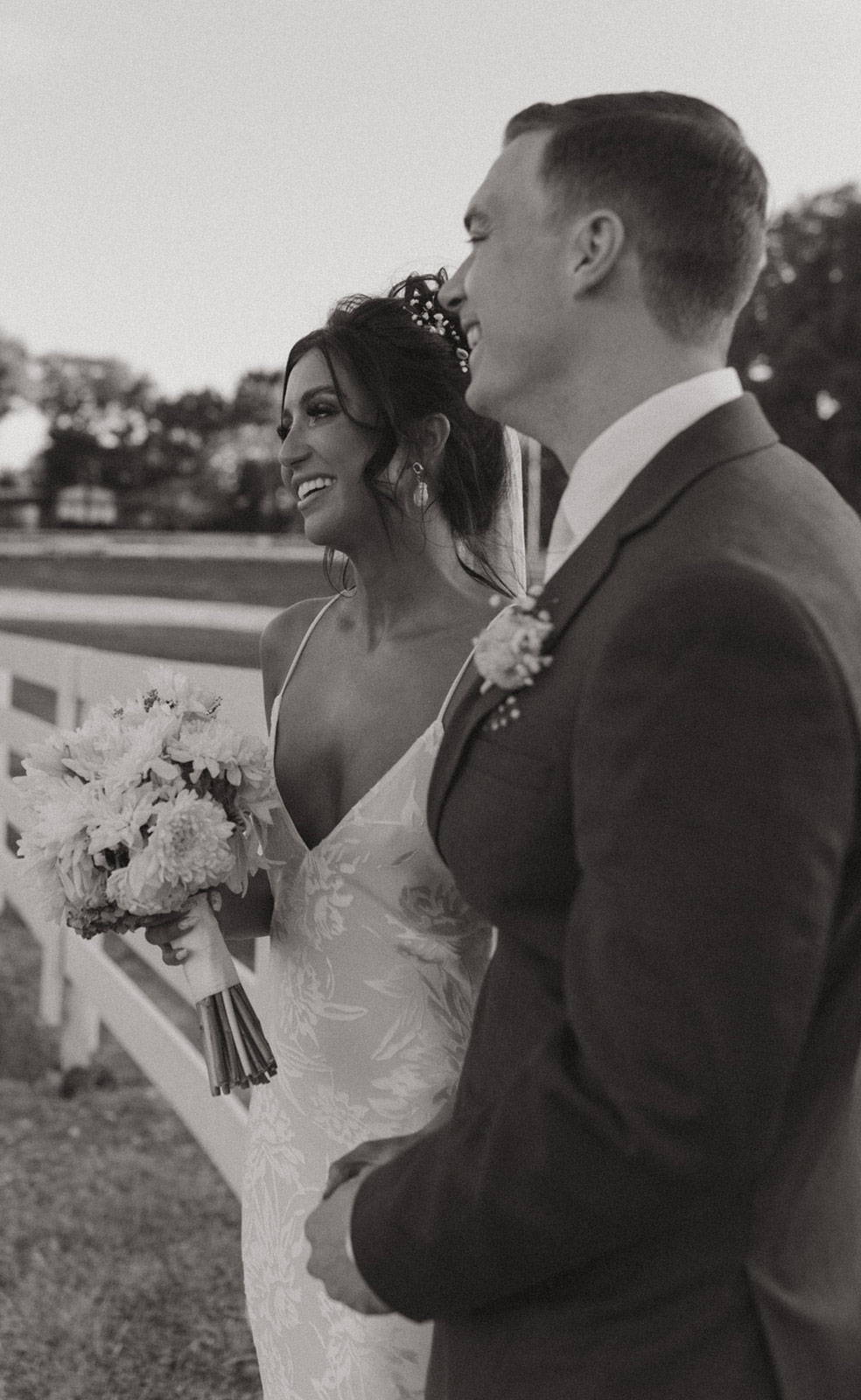 What was your first date?
He picked me up and took me to a restaurant called Hampton Social in downtown Nashville. Then we went went back to my house and talked for hours. We might have also made out for an hour too. Haha
.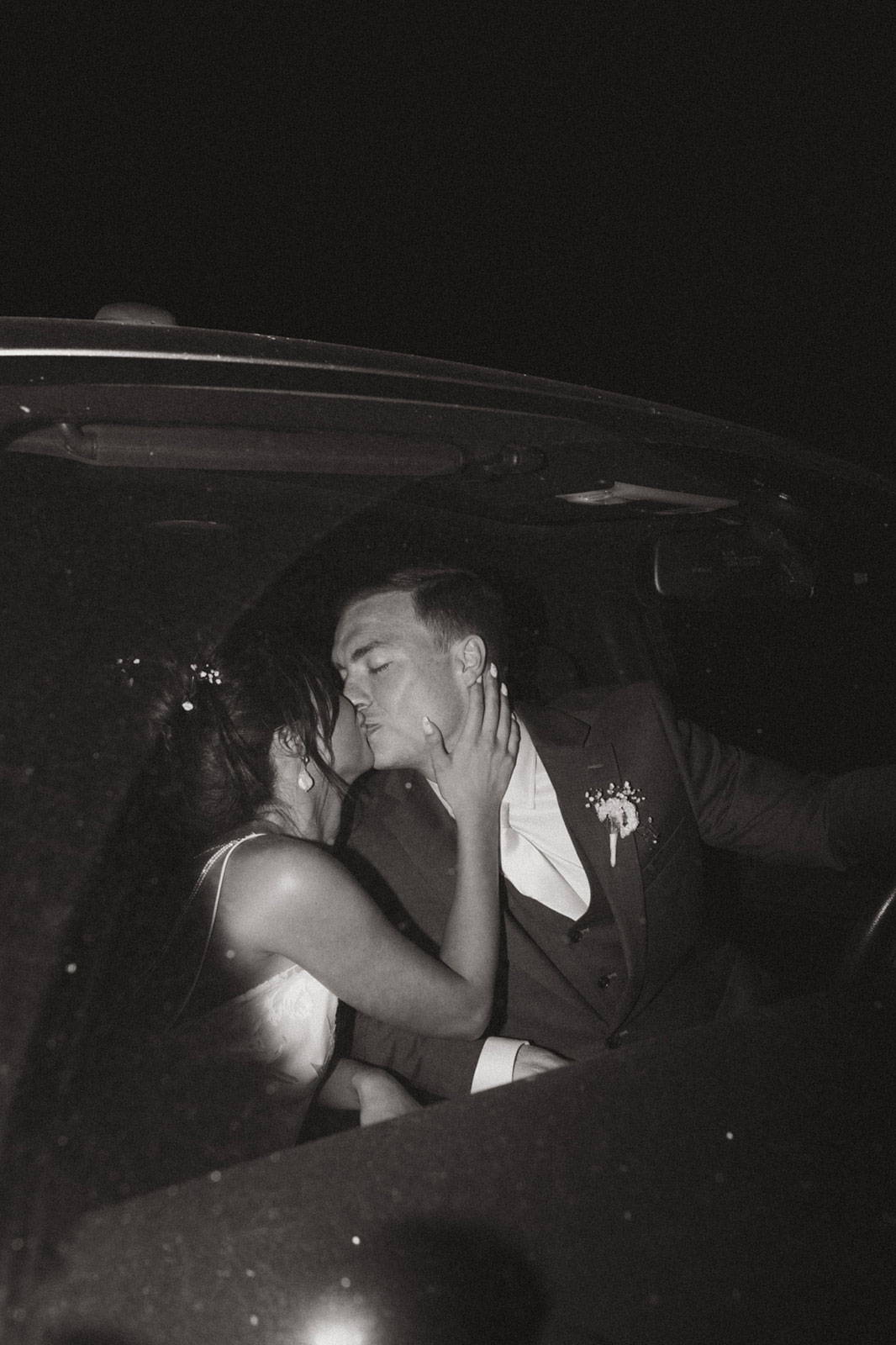 We DIY'd basically everything. The centerpieces, the tables, all the flowers, the backdrop grass wall, etc... My family, Austin's family, and my wedding planner EL Events did everything!
Where did you get married?
Tell us about the location & the style of your wedding.
We got married in Murfreesboro, Tennessee at a beautiful farm called Saddle Woods Farm. It was a more of a modern barn with twinkle lights that covered the ceiling. I chose yellow for the main color. It was the perfect summery and happy color. Everything felt very romantic and happy.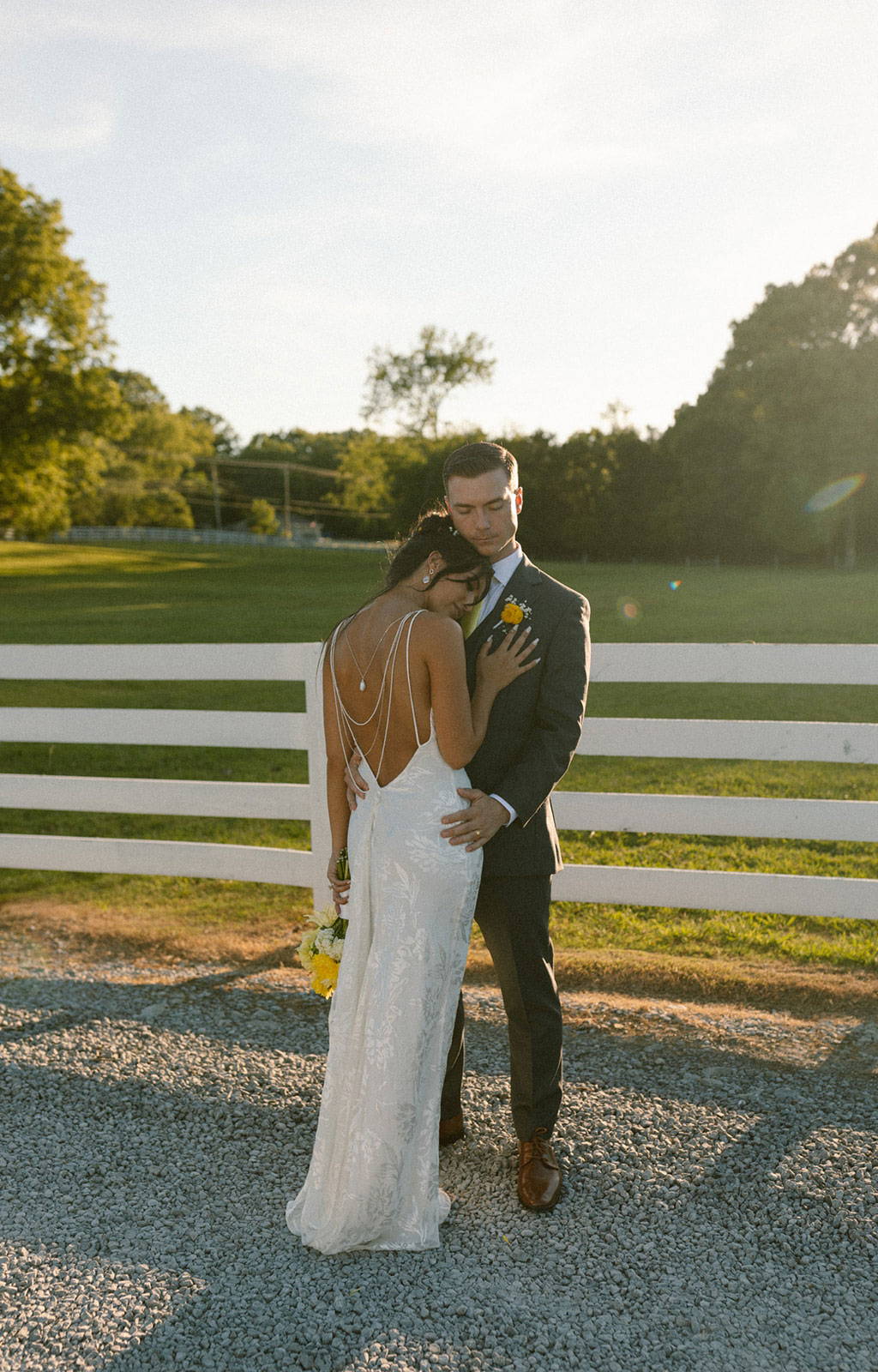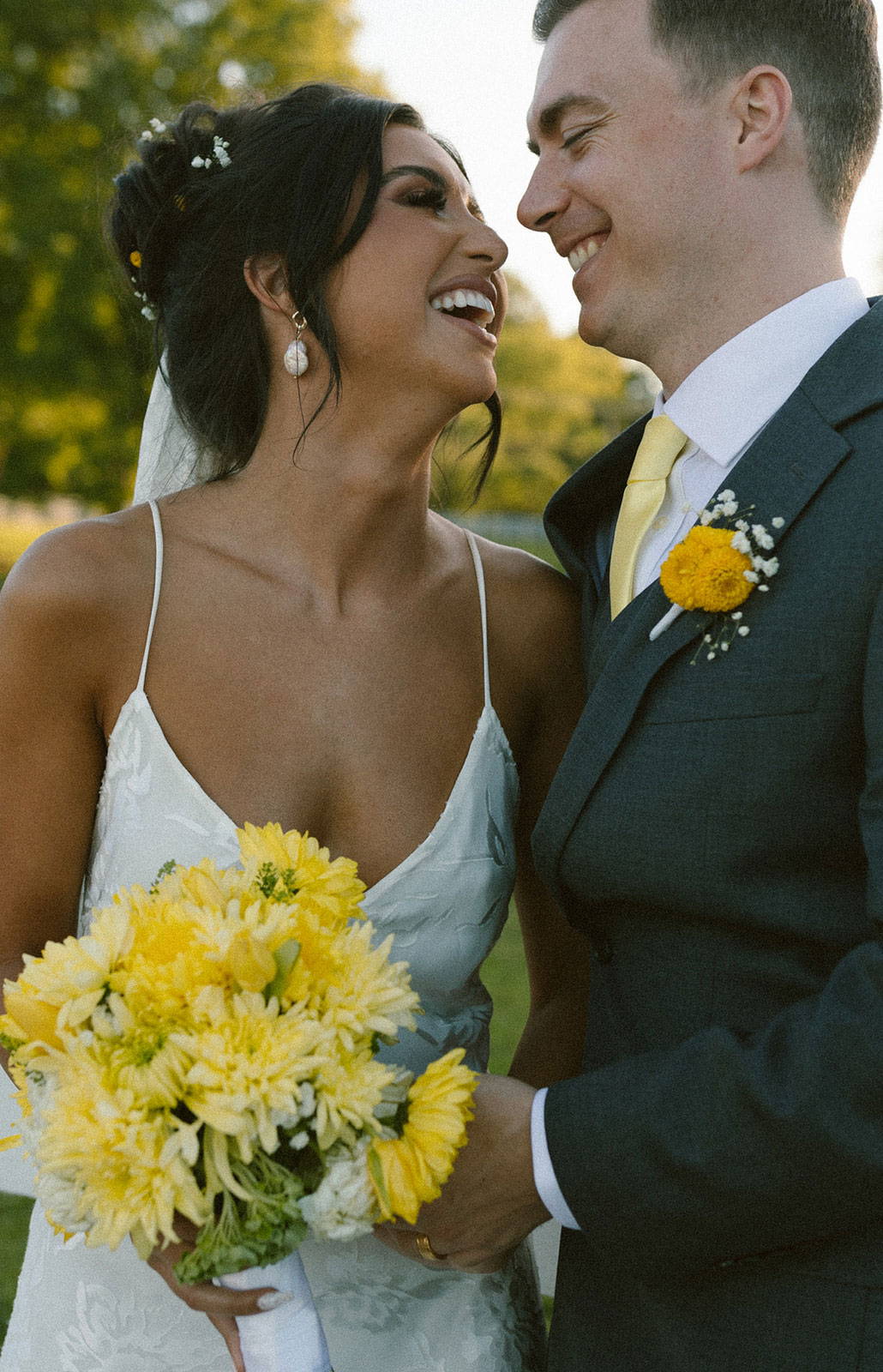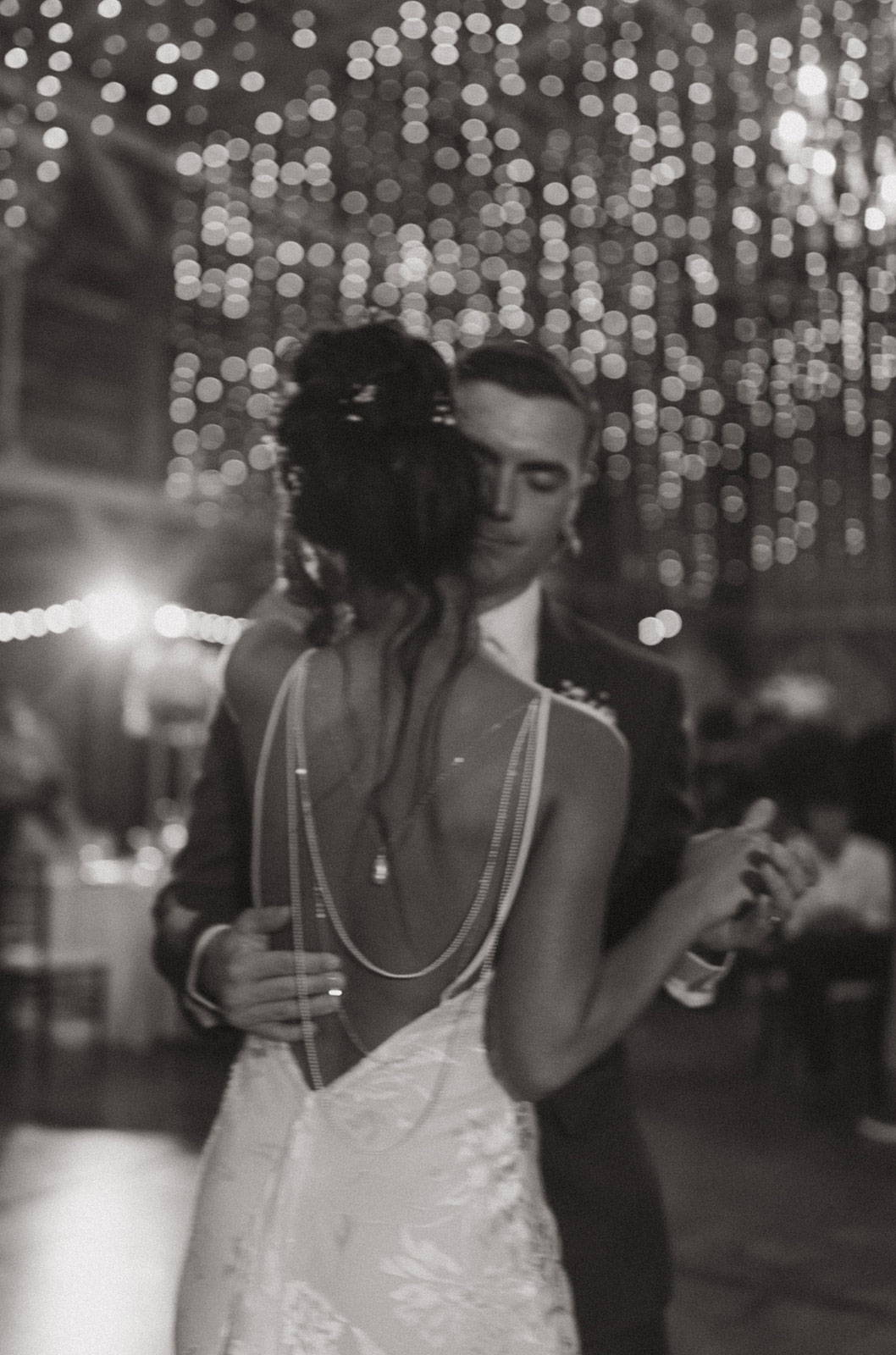 The funniest moment on the day was…
One of my husbands groomsmen was dancing and ripped his pants top to bottom. I didn't see it happen so I thought he just took off his pants. I ran to Austin to tell him to tell his groomsmen to put his pants back on. Obviously he couldn't. Haha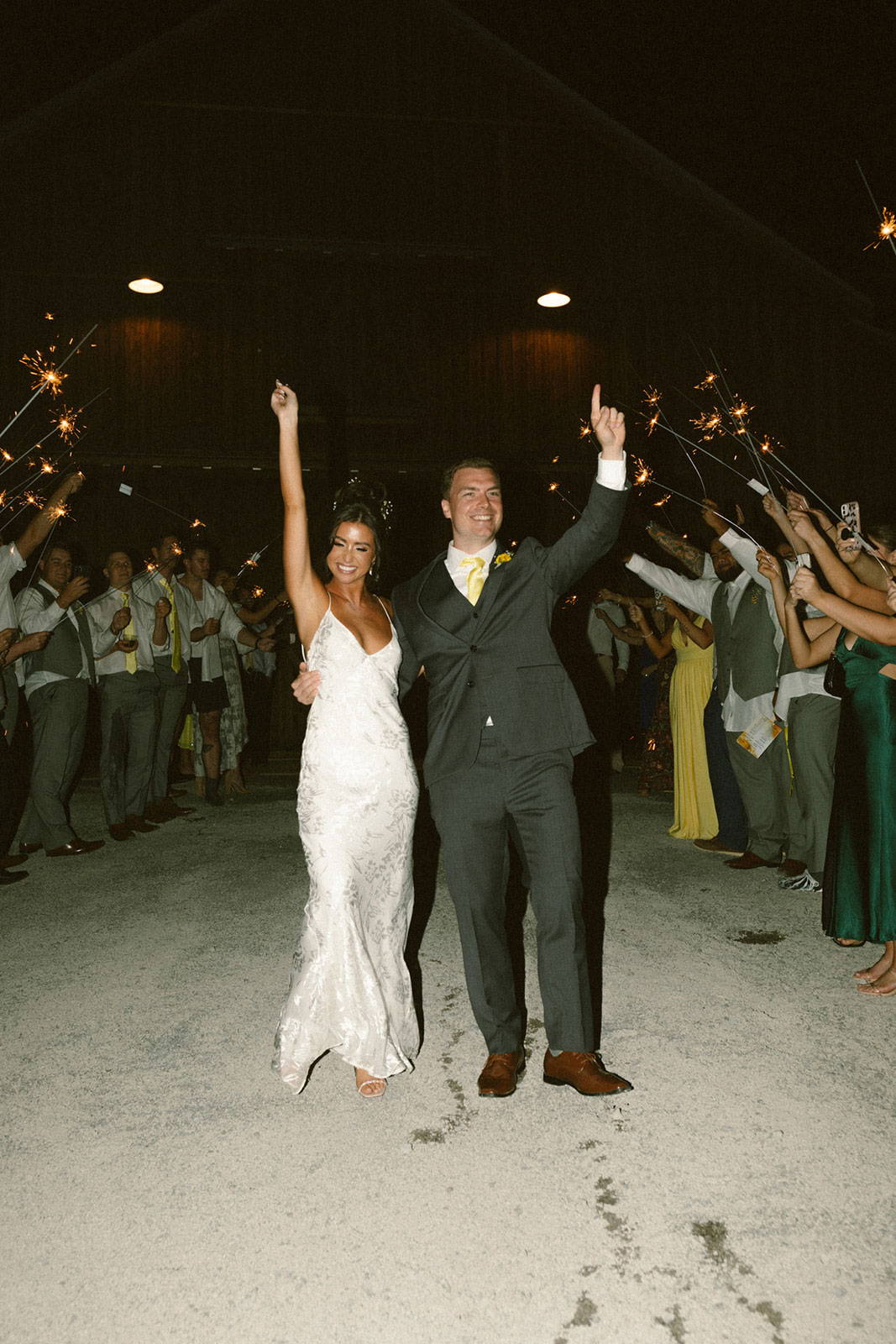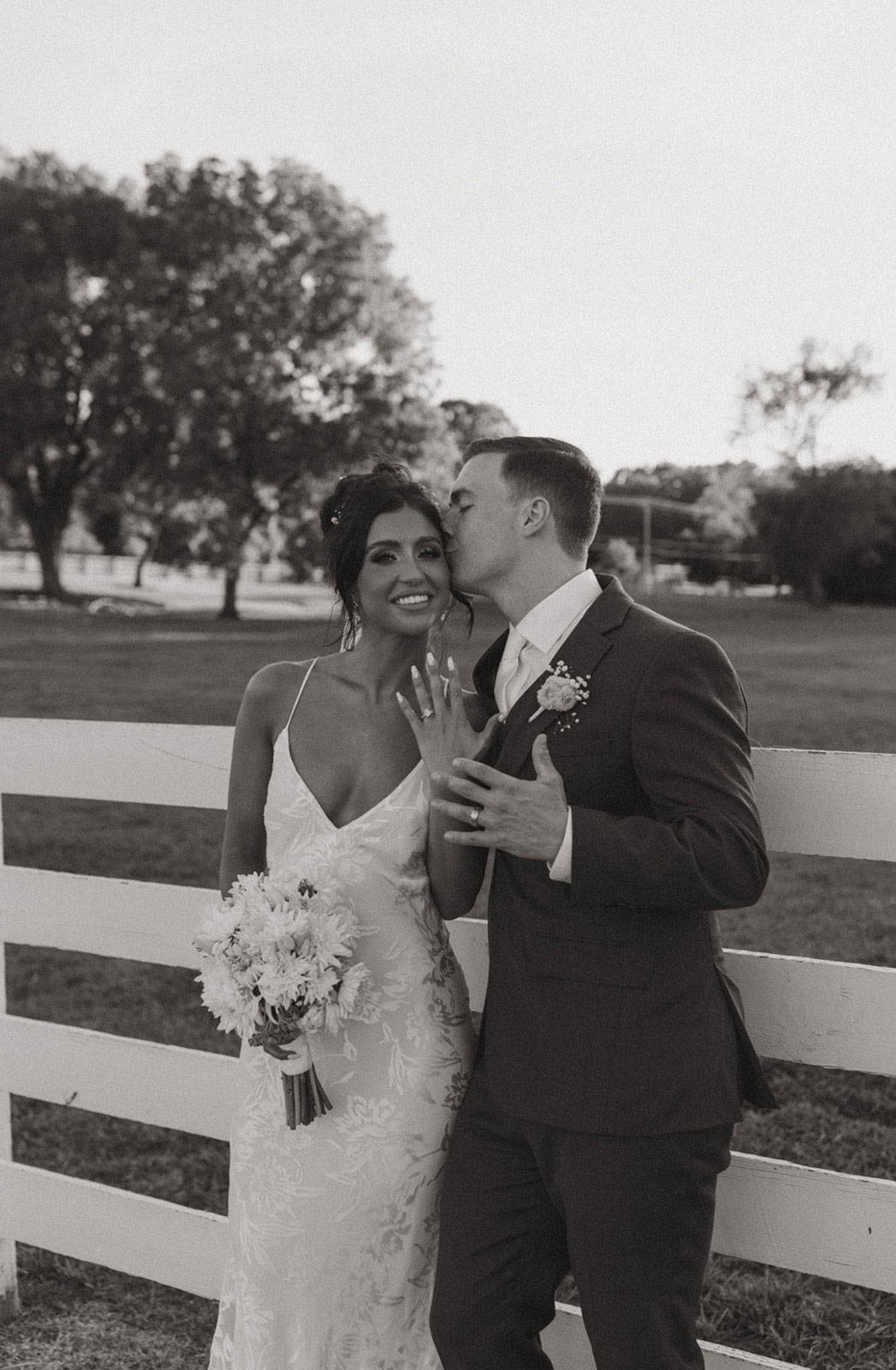 Any last advice or words of wisdom that you can share?
Don't become as infatuated with the actual wedding. The exciting part is being able to actually marry the love of your life. I was more excited to start my life with Austin than anything else. If things go wrong during the wedding day... it doesn't matter. What matters is the commitment you're making to the person on the other side of the aisle. Not the stupid flowers.



Florist: MY GRANDMA, LINDA