Peter & Chloe in the Loyola Gown

After going back and forth with mulitple locations, Peter & Chloe tied the knot at Wise Wine in Eagle Bay, South West Australia. With the best of both worlds - and element of wildlife surrounding the venue and the backdrop of the Indian Ocean.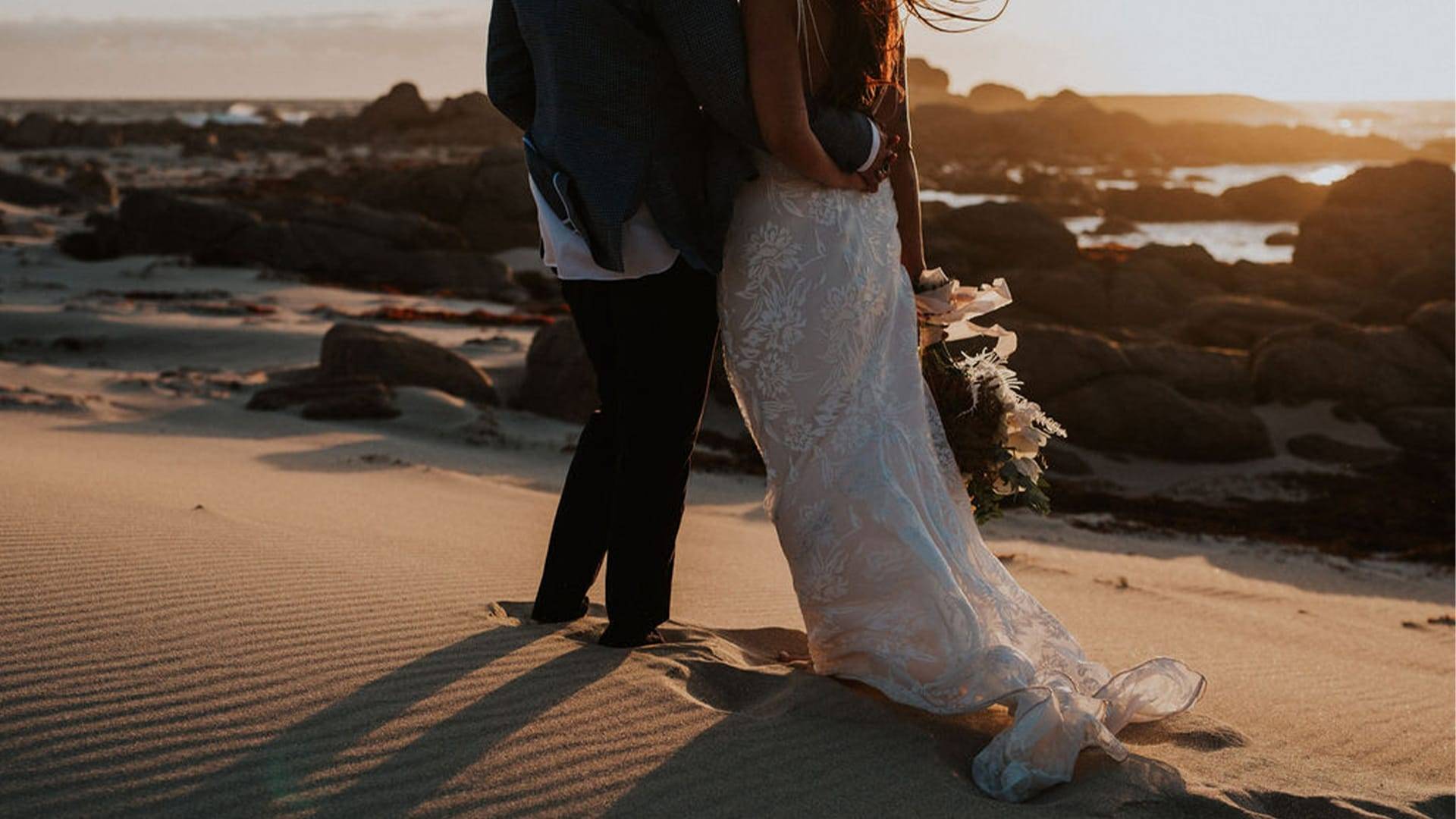 What is a Grace Woman to you?
A woman who is free spirited and a little rebellious.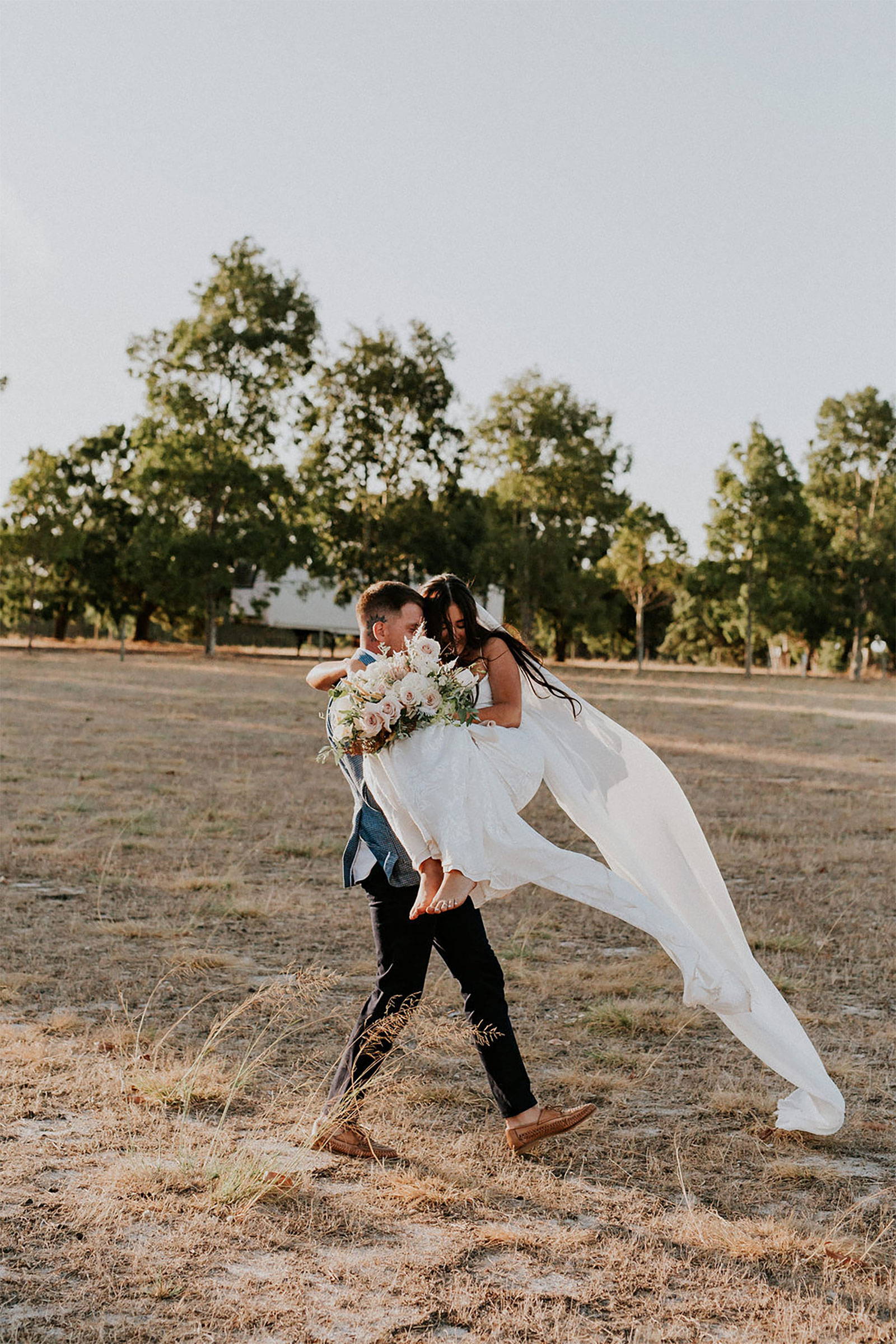 Which Grace dress did you choose and how did you know it was 'The One'?
The first dress I tried on and purchased was the Coco, as well as being a nickname it was the perfect relaxed dress I new I would need on the day. No need to pick it up to walk and dance. I ended up wearing this as my reception dress as Loyola was just released and I new I had to have it! It was the perfect dress for the ceremony shining in the light and absolutely stunning when the Lucine Backpiece was added.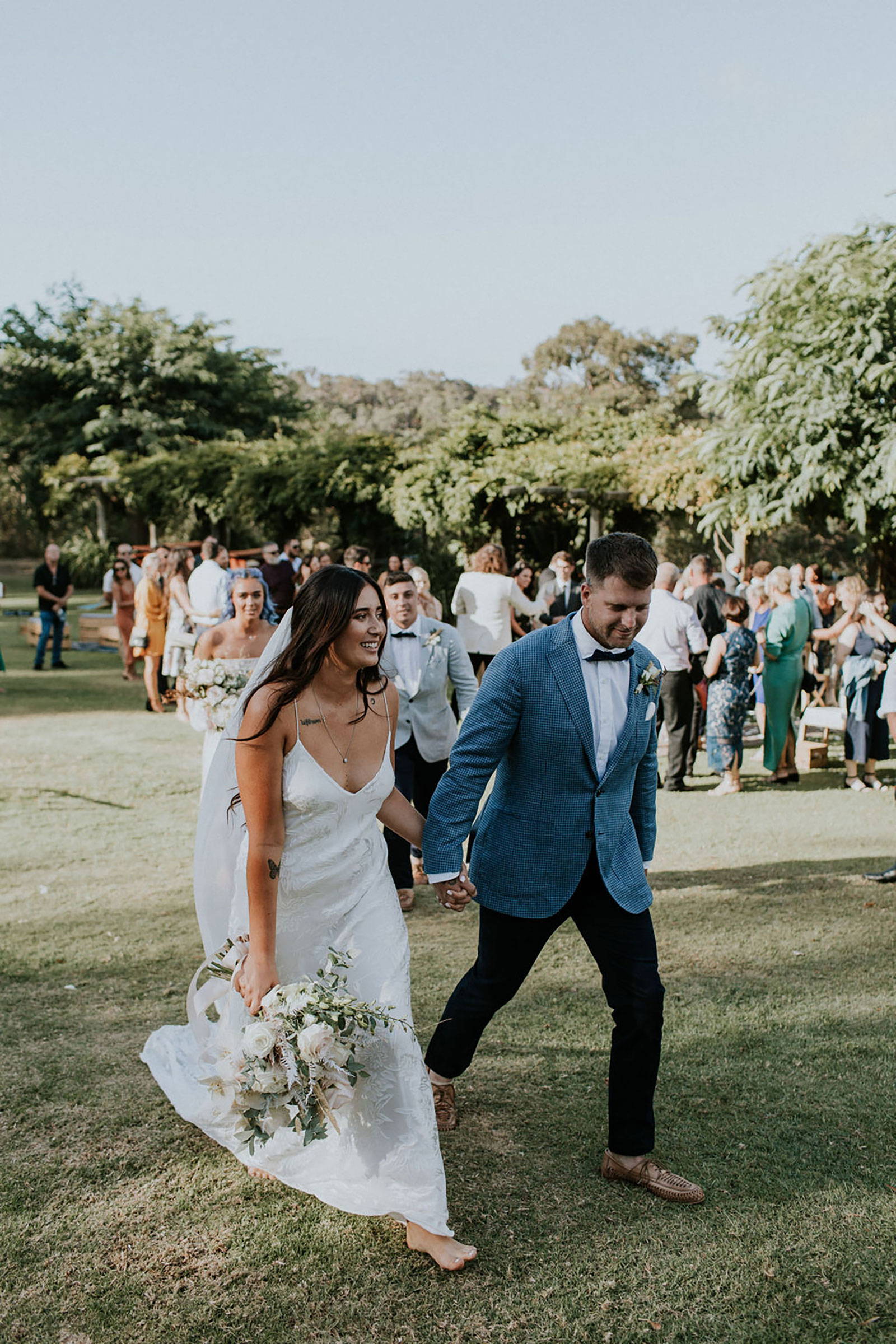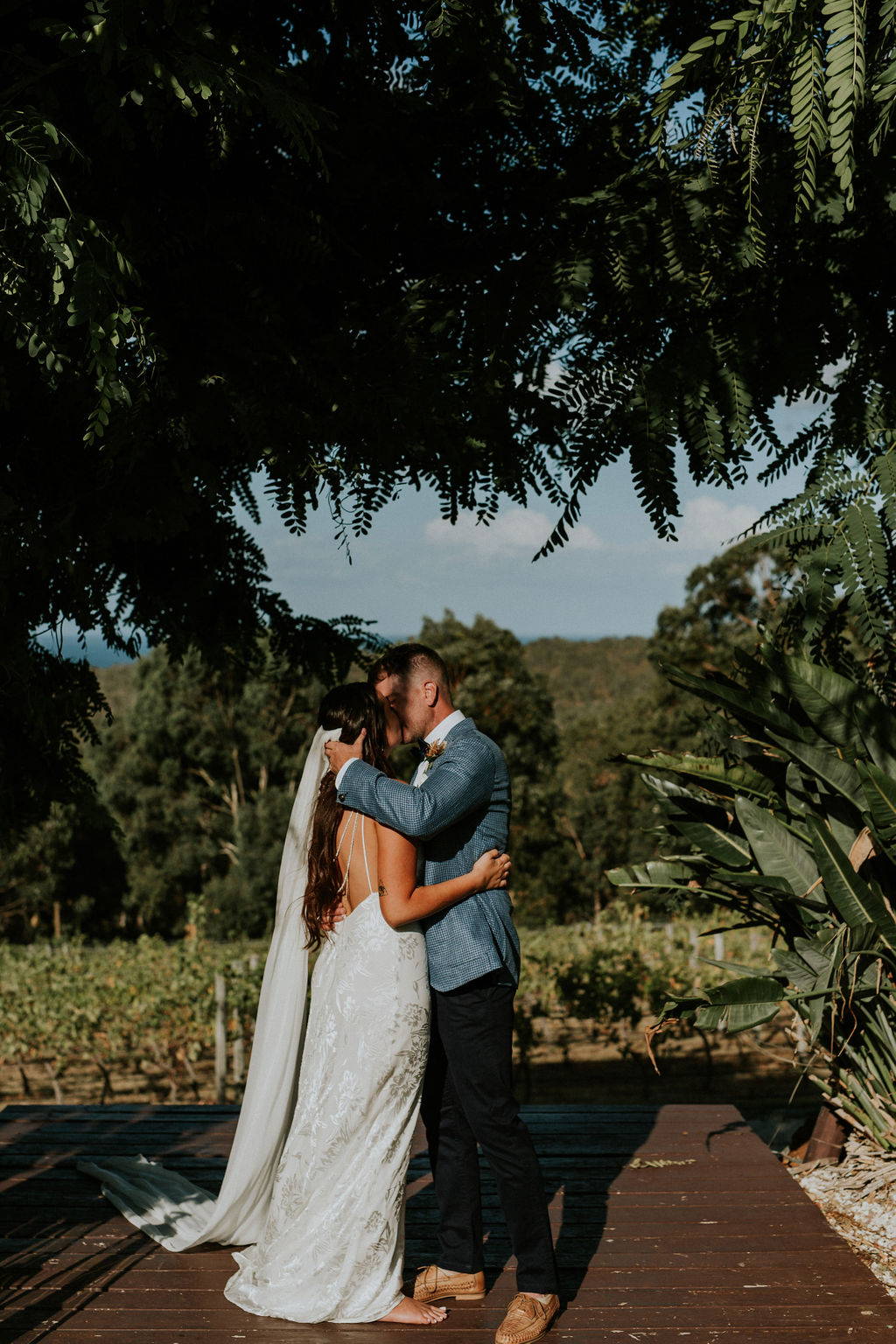 Tell us about your experience when you found your dress, did you buy your wedding dress online or in one of our showrooms?
I was about to book a flight to the Gold Coast when I was scrolling through GLL's Instagram story's and saw they released dates for a pop-up showroom in Perth! Thank God, it was meant to be. I bought my mum, sister and aunty with me and went in with the thought I would be walking out with Inca but Coco had my eye and bought me to tears when I tried it on! Loyola was released and I just had to have it, again I was in the process of booking a flight to the Gold Coast to try it on and GLL came through again and opened a store in North Fremantle. The show room was in this stunning heritage building and did not disappoint when walking through those big wooden doors. I tried Loyola on and bought it on the spot! Along with bridesmaid dresses.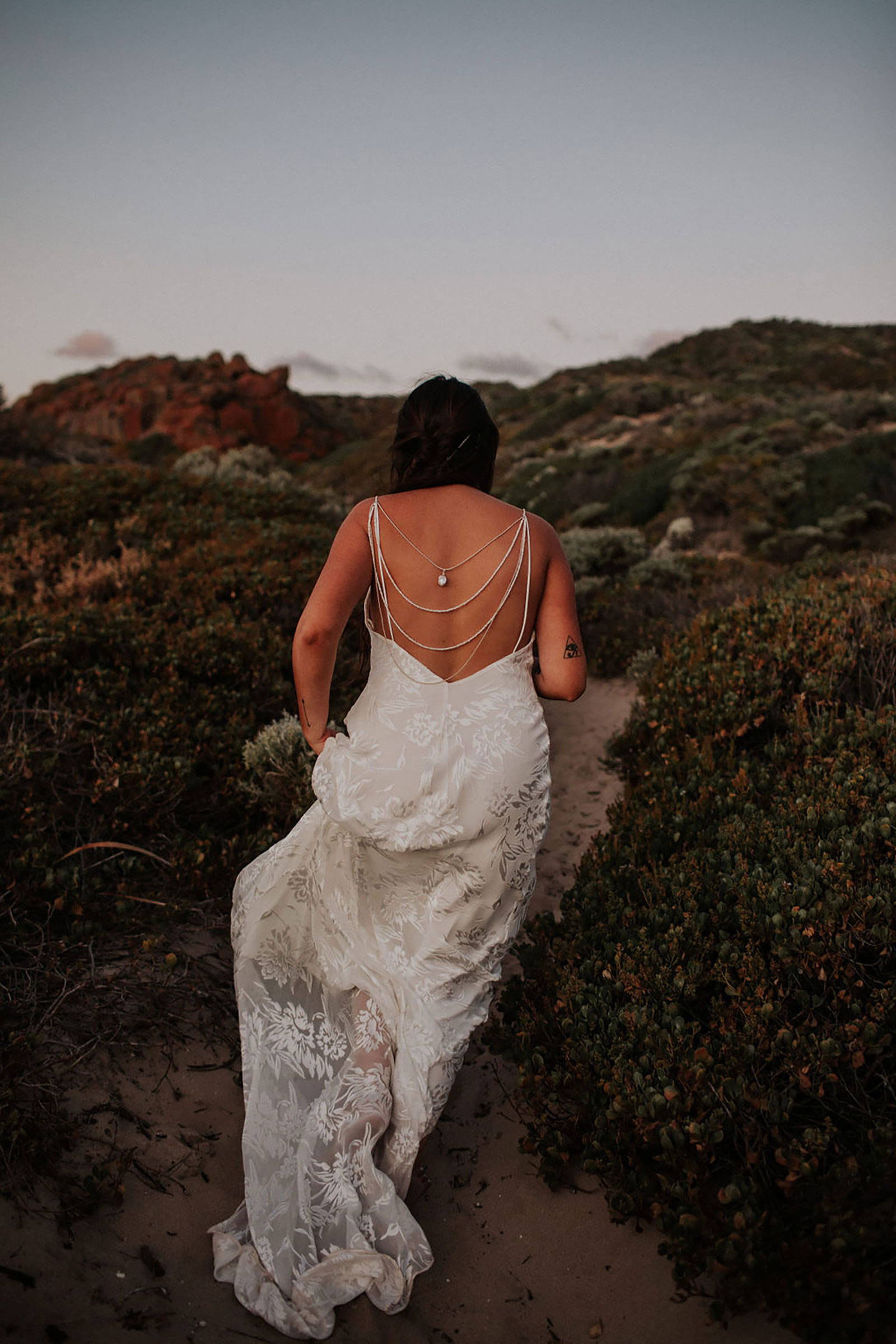 How did you feel in your dress on the day?
Special! It showed my personality and made me feel confident and free. Looking back, I could not imagine wearing anything else.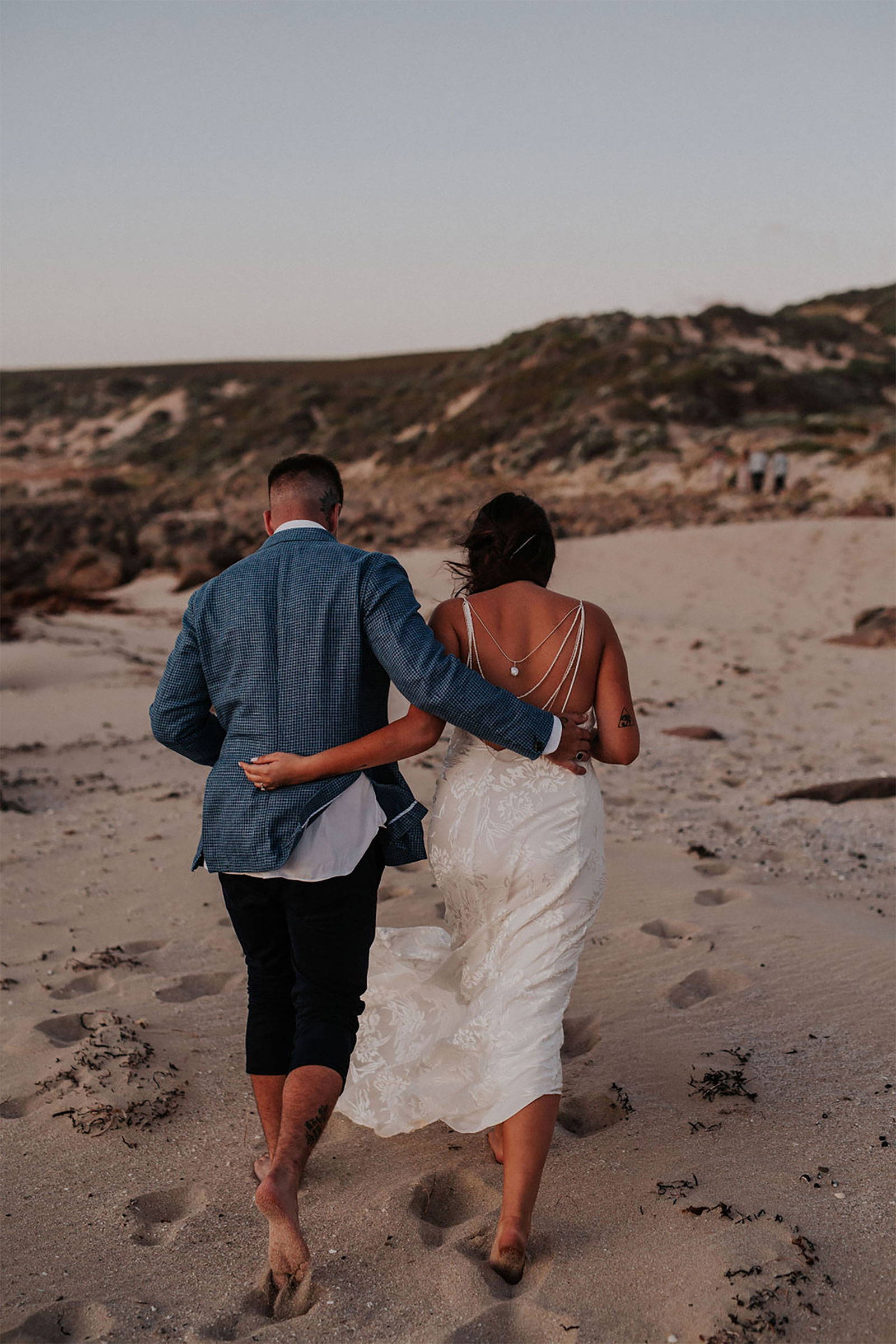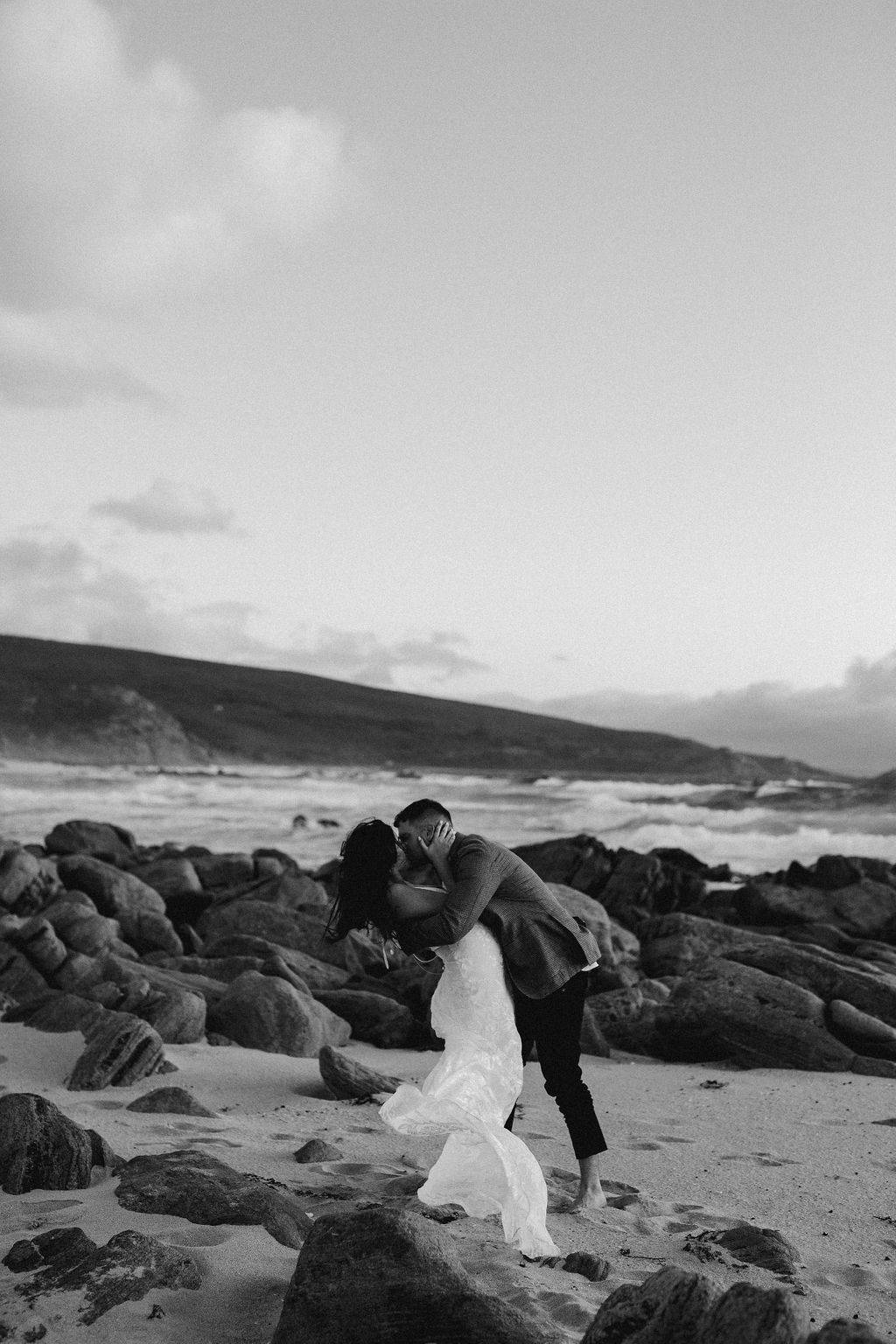 Where did you get married?
Tell us about the location & the style of your wedding day.
Pete and I went back and forth with multiple locations, being opposites, we could not decide on anything other than knowing we wanted to get married in the south west. I was set on a field and Pete close to a beach. Wise Wine – Eagle Bay bought the best of both worlds. It was perfect, the wildlife surrounding us and the backdrop of the Indian Ocean. Boho Relaxed vibe, Cocktail style with Persian rugs and floor cushions on the grass and linen lounges on the deck, of course an oyster shucking station as well.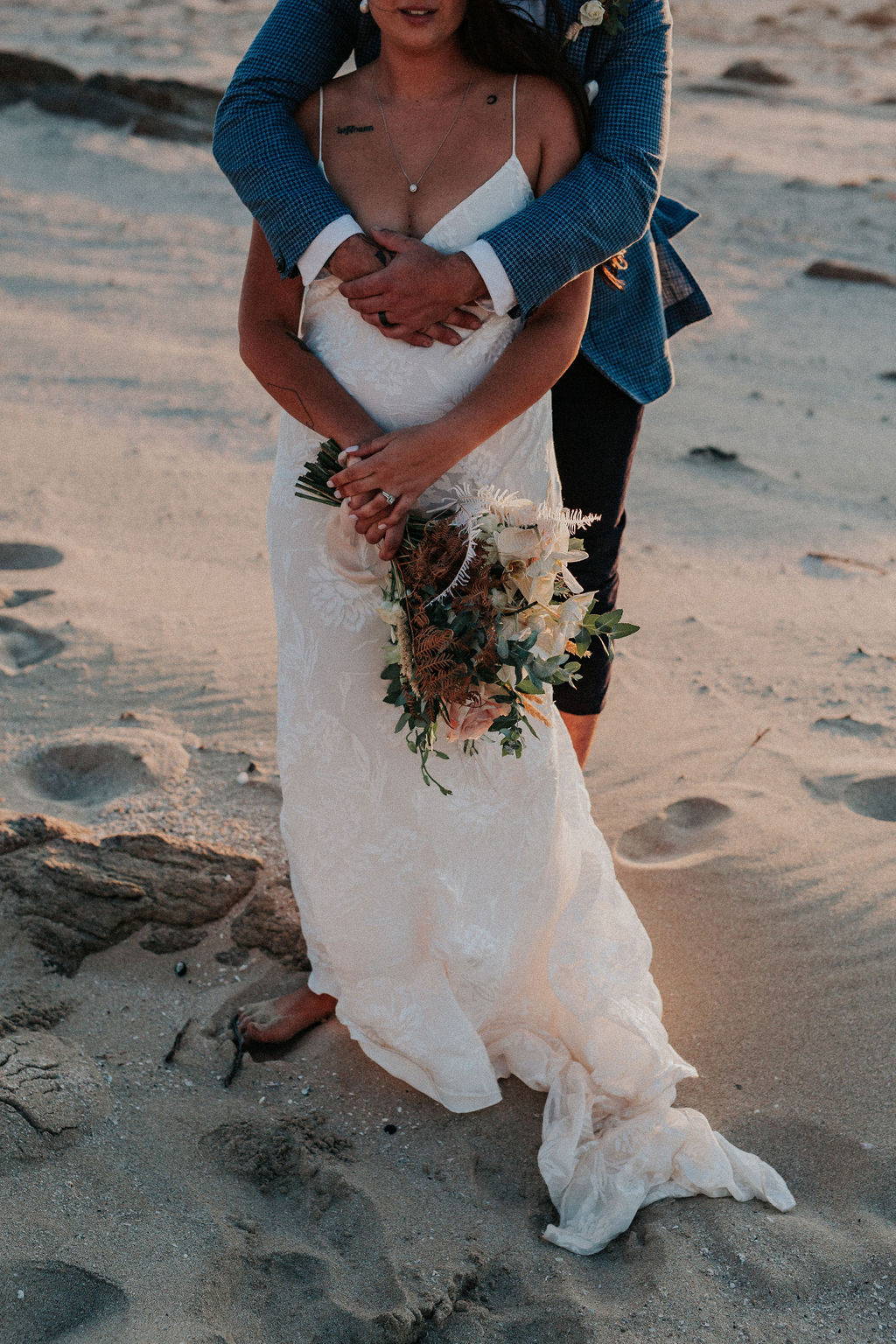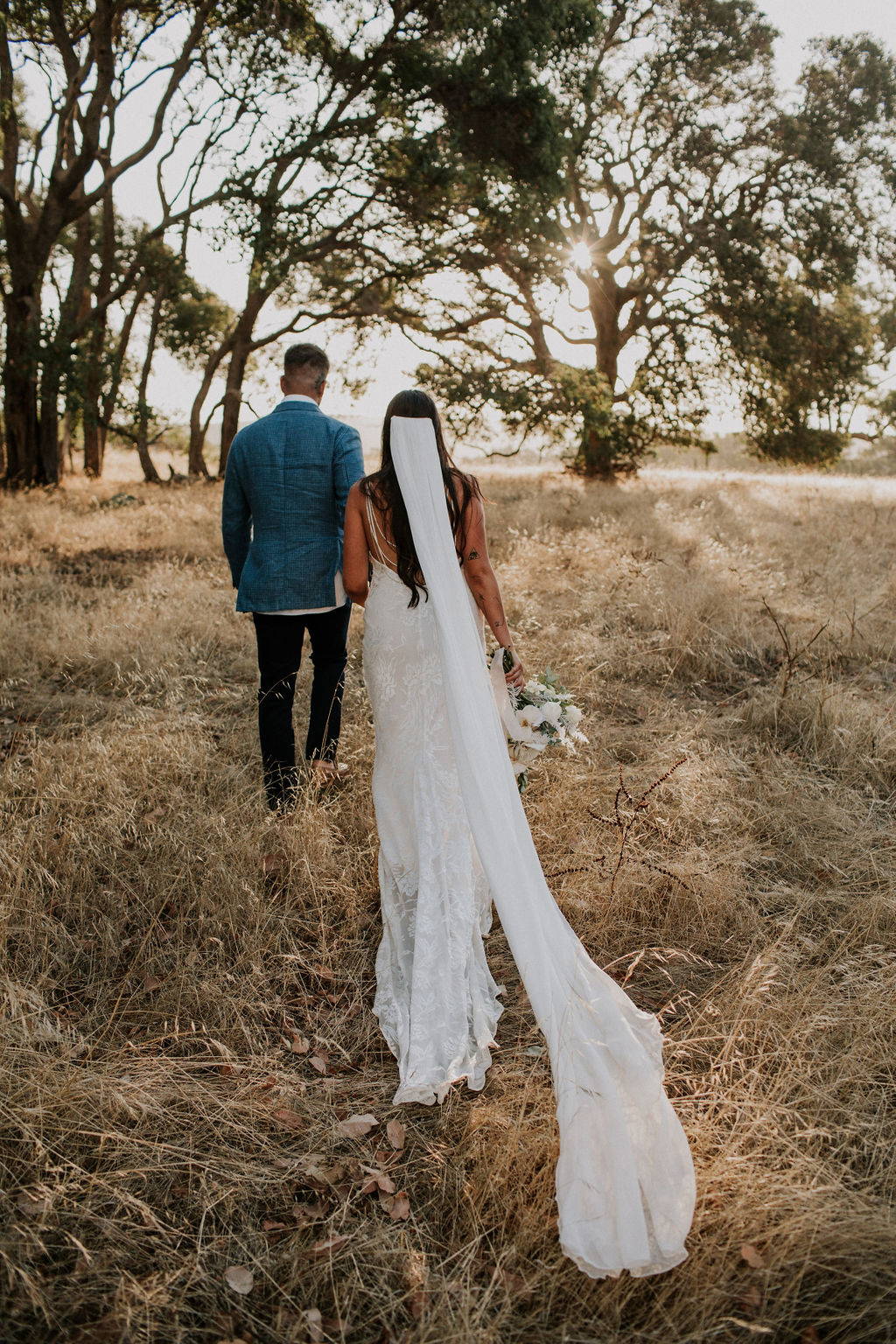 Tell us about your hair and makeup look
and the accessories you chose…
I'm not much of a girlie girl, I knew I needed to look like me on the day, freckles and all. My bridesmaid made a crystal wrap for my hair with 3 blue crystals that dangled under waves and braids.
I wore mums' necklace that matches her wedding ring and was surprised by friends the night before with GLL Maya Earrings that matched my backpiece.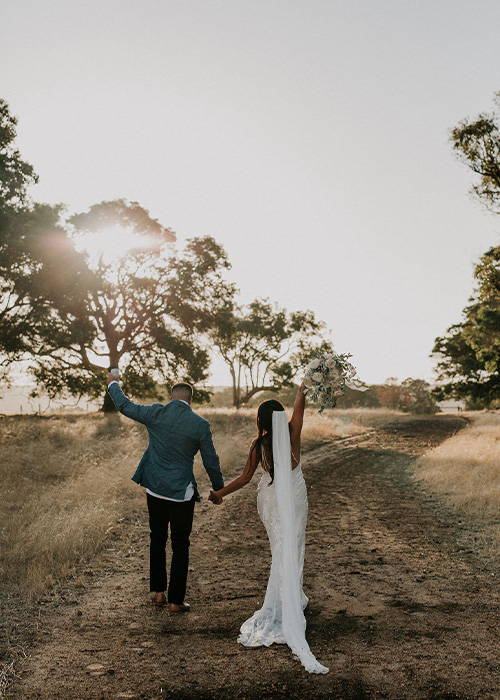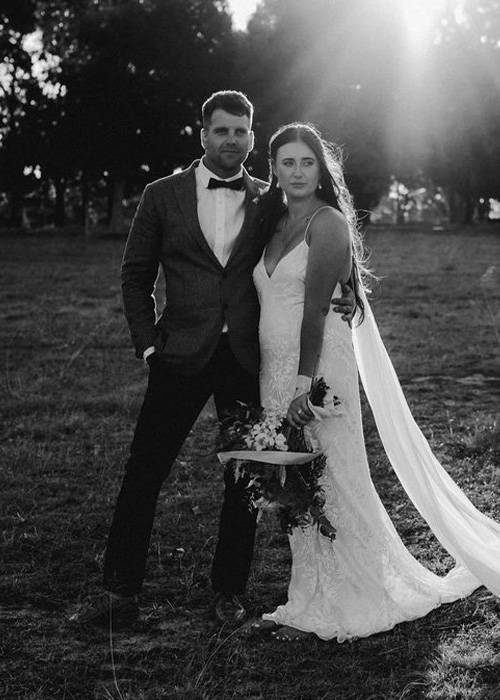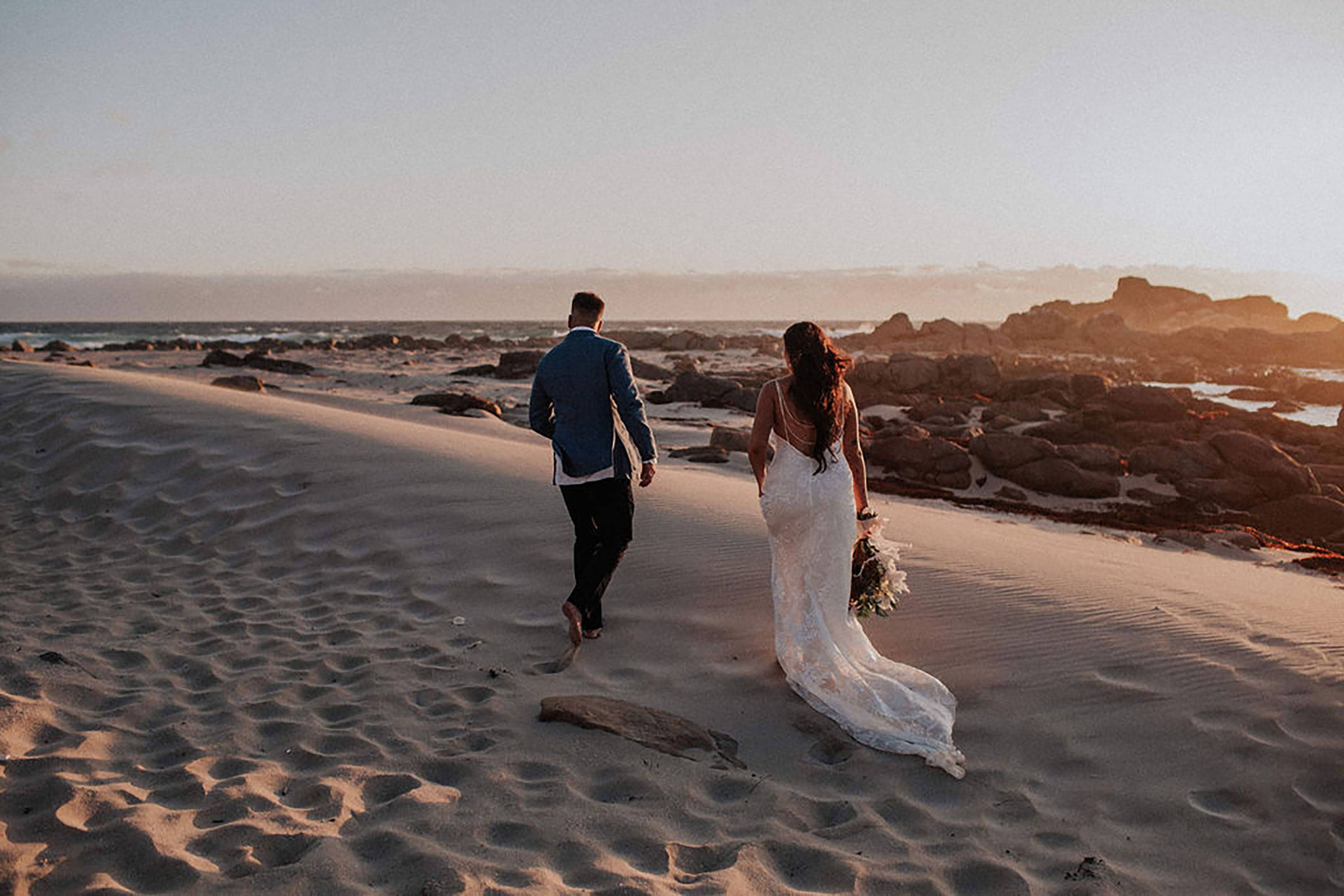 What made your day extra special?
Having our two worlds collide, it was the first time we had our family and friends in one place.
The funniest moment on the day was…
The prickle field! The bridesmaids and I opted not to wear shoes on the photos, little did we know we walked straight into a prickle field and had to get carried out.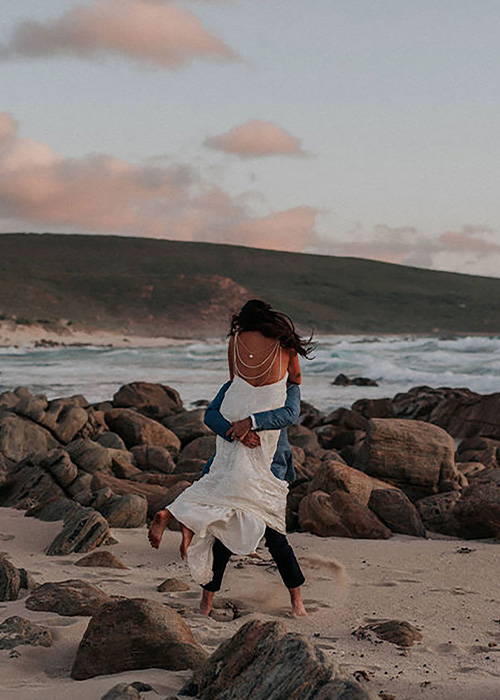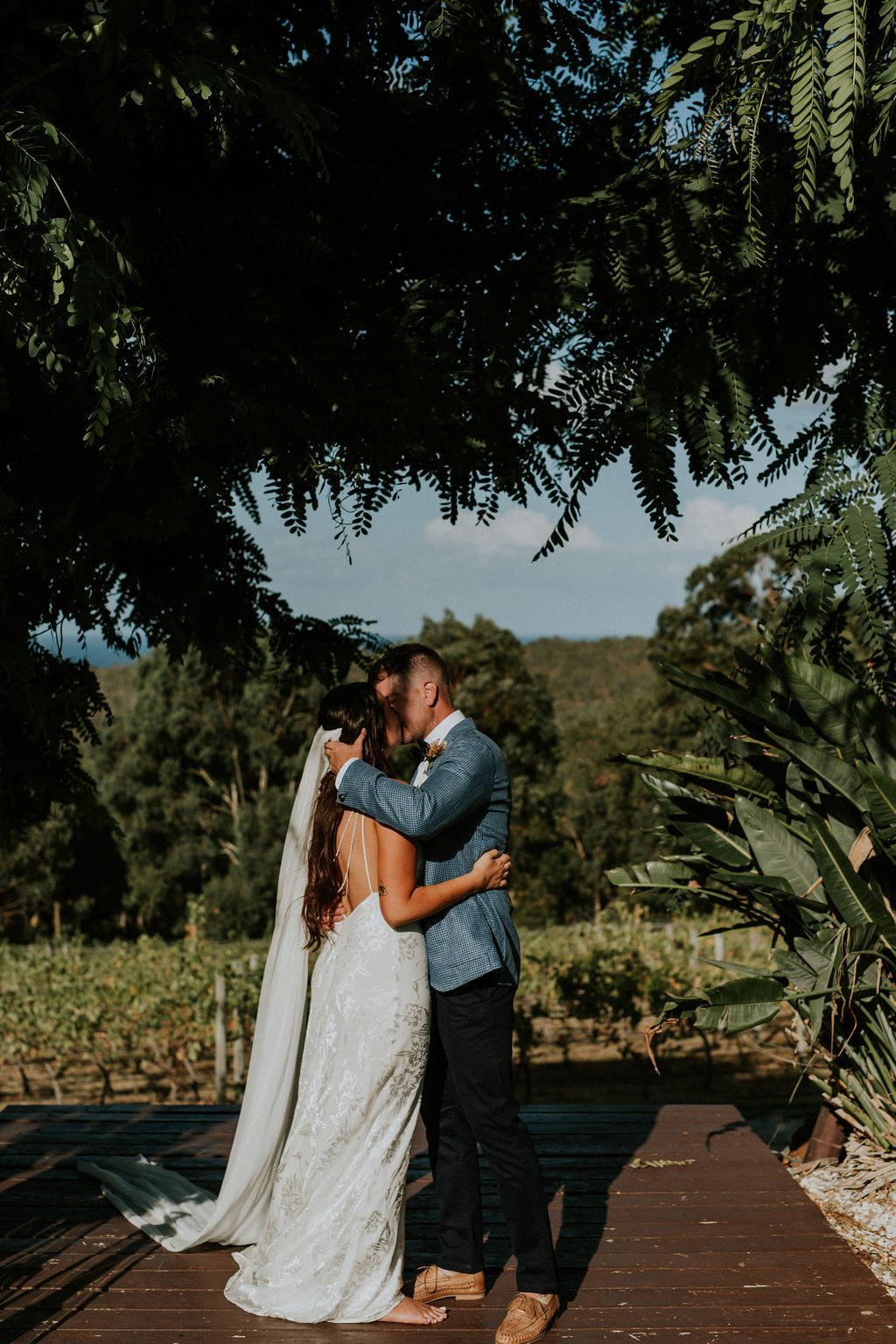 Where will you be honeymooning?
Hawaii, Pete can surf and I can relax on the beach.
Any last advice or words of wisdom that you can share…
it's a quick day, remember to stop and breath it all in.