Christopher & Candice-May in the Inca Gown
The delicate red dried flowers that decorated Candice-May & Christopher's wedding was not the only breath-taking moment from this wedding. Dressed in our stunning Inca Gown, Candice-May walked down the wooden lookout of the Canadian Mountains.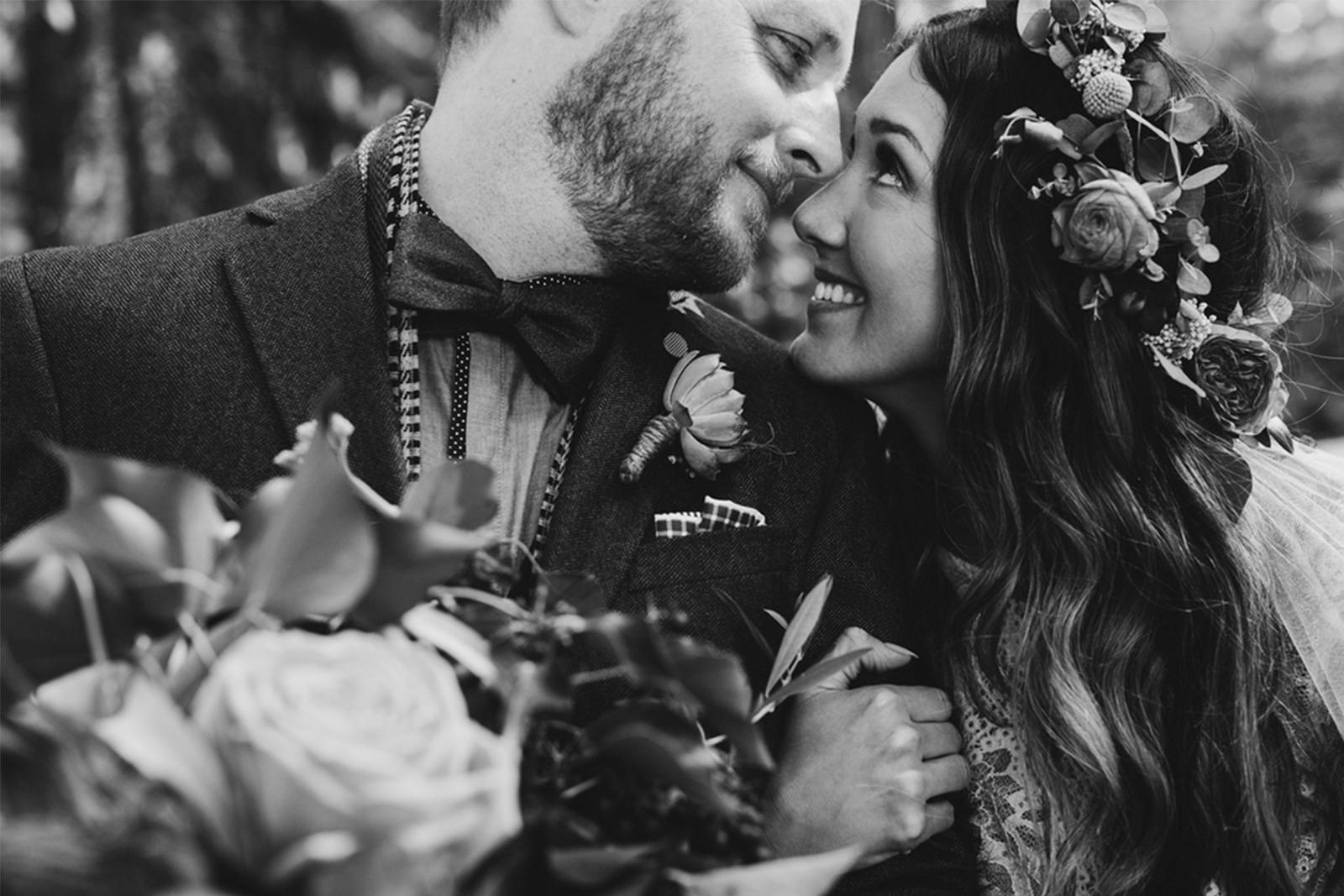 Describe your GRACE experience...
Did you go to a GRACE showroom or purchase your gown online? Tell us about this experience.
I was planning on wearing my mothers wedding dress which was being altered to fit me however there were complications and suddenly I needed to find a new dress. With only one month to my wedding, I started scrambling to find a dress and came upon Grace Loves Lace online. I recognized the Inca gown from Pinterest and knew that I would love it. Luckily they had one in my size with the nude underlay that was available. It was mailed to Canada and arrived earlier than the given timeline and I was instantly so relived and in love with my new dress! I never imagined I would buy my wedding dress online without ever seeing it in person. It was meant to be!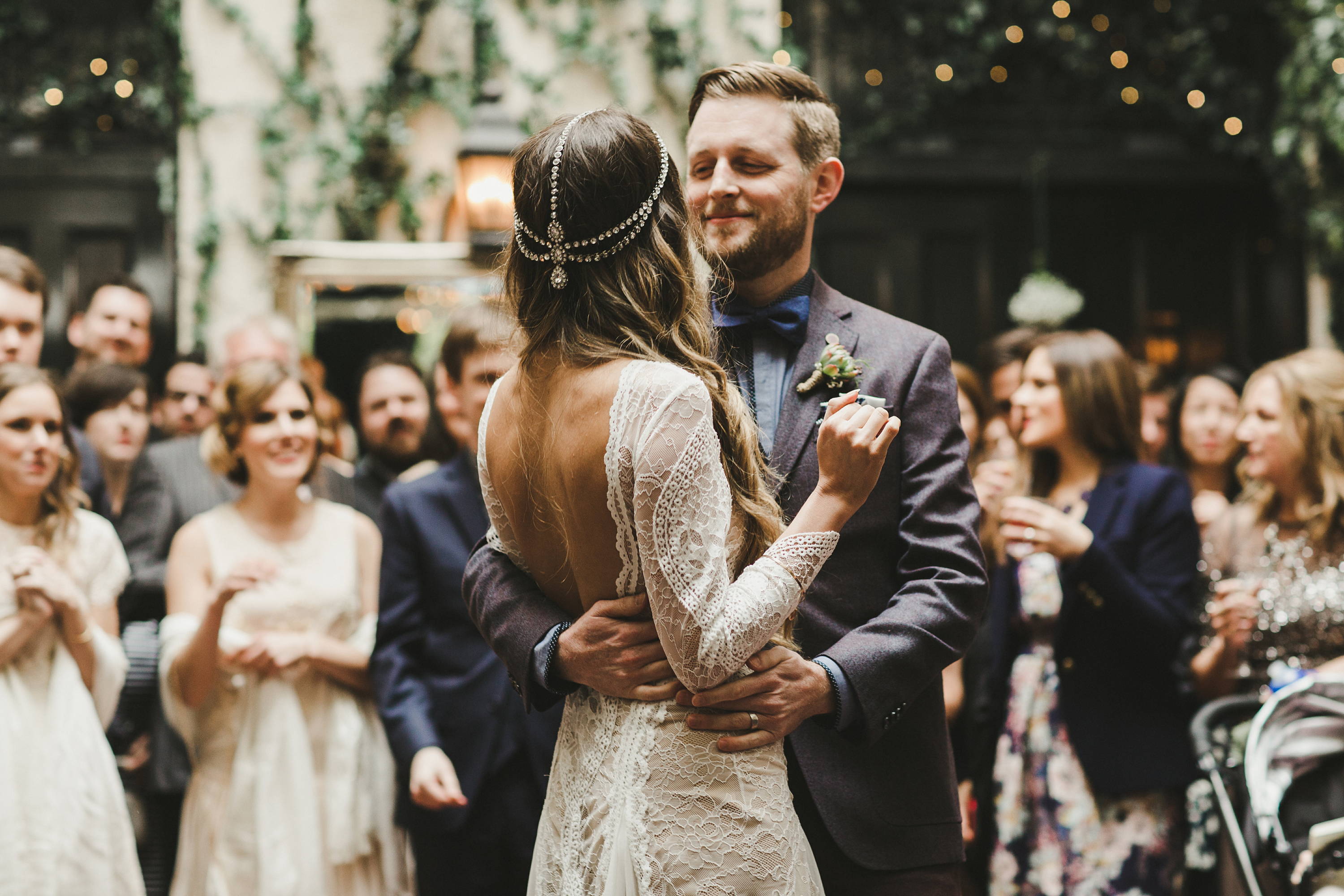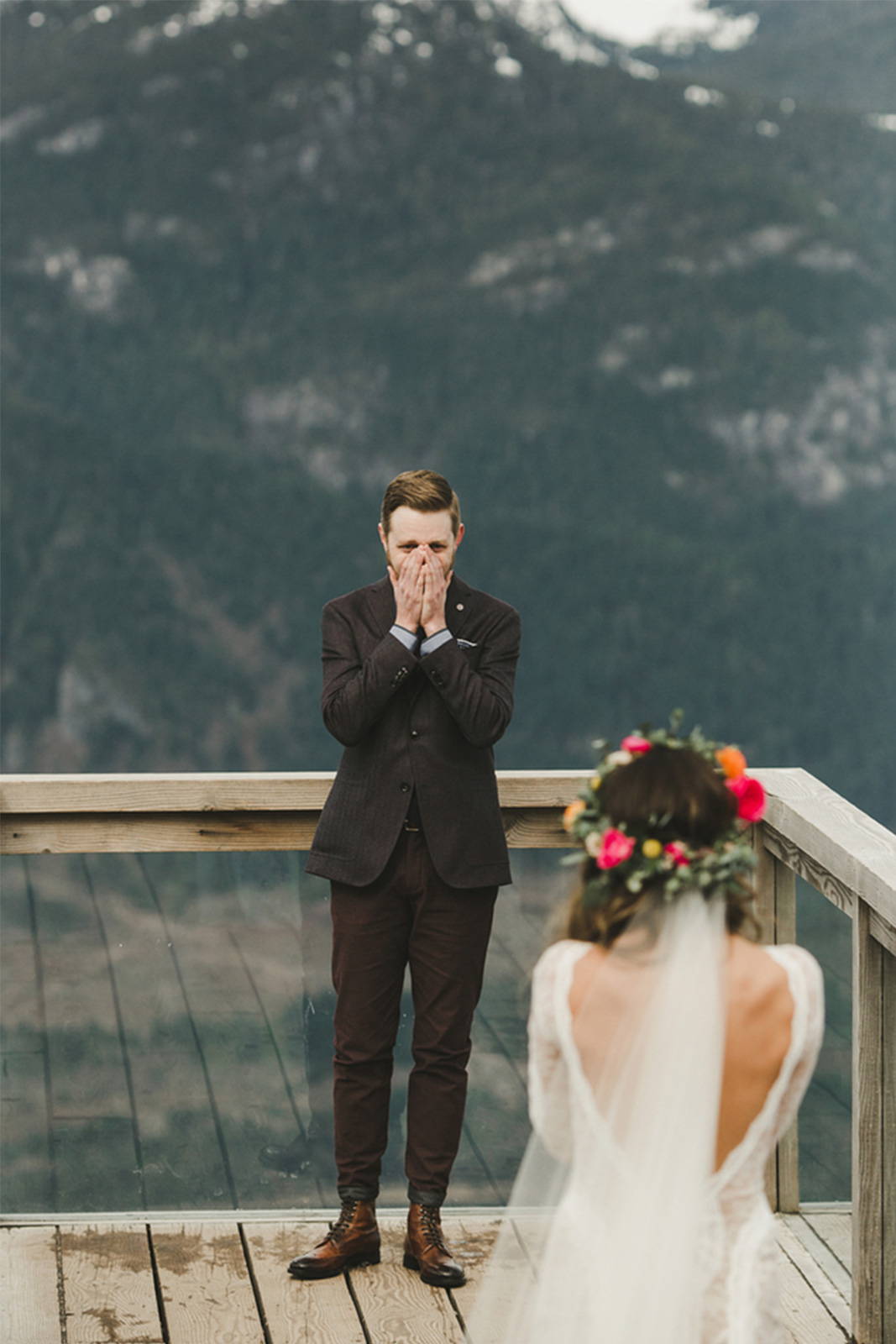 Describe your wedding day look…
Sentimental, Boho and Glamorous.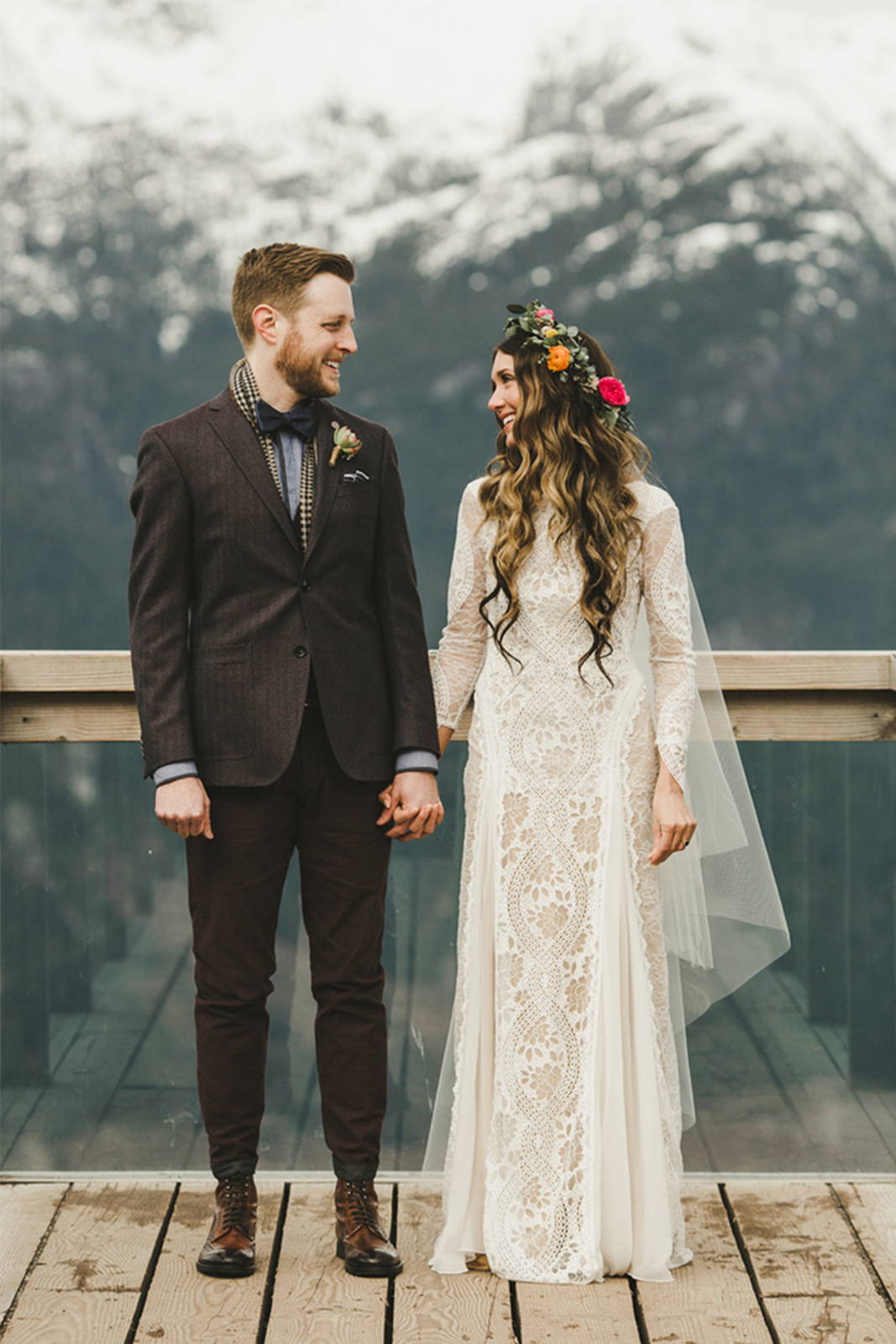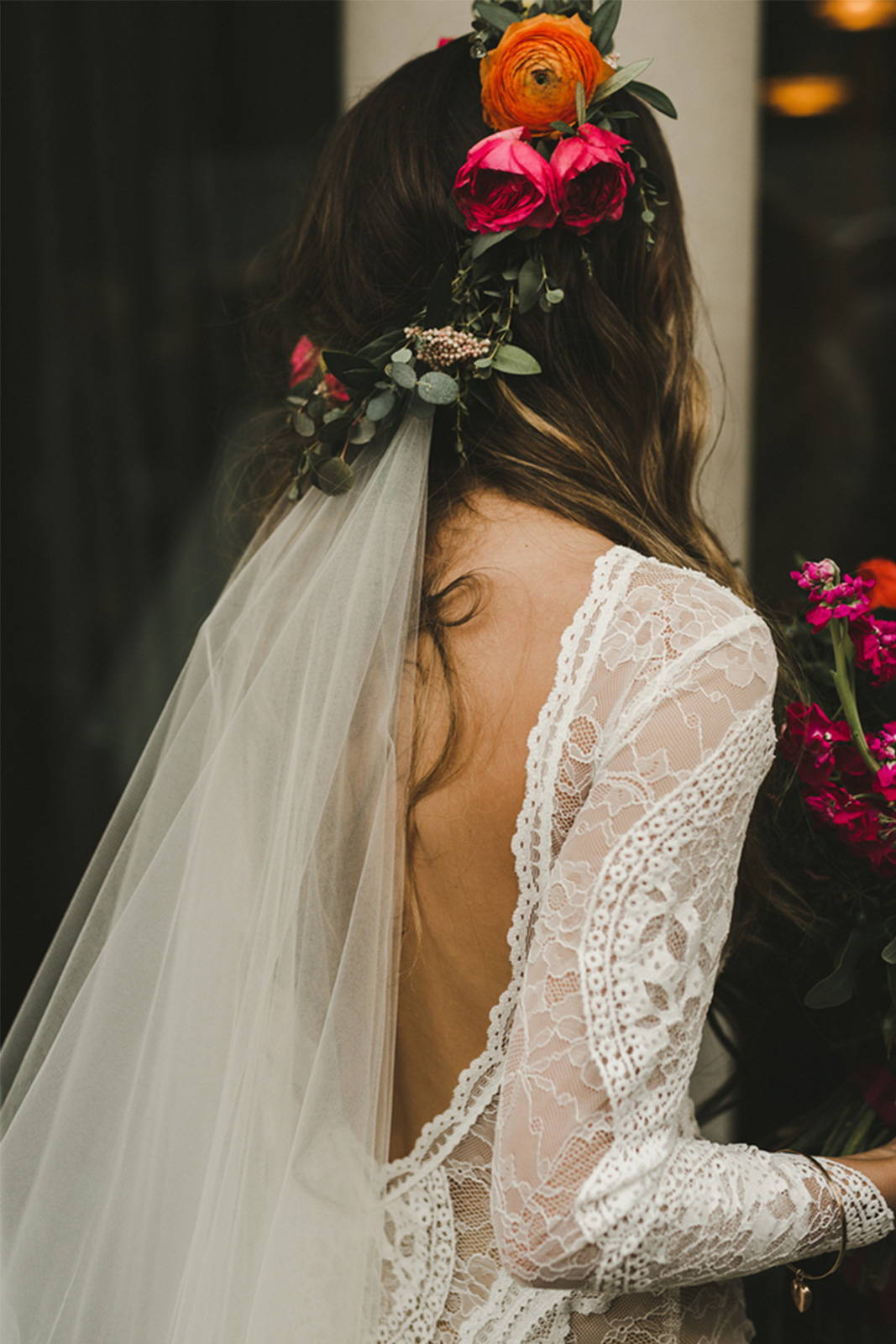 It was sweet and so thoughtful. It was my birthday and Chris rented a power boat in Lions Bay, BC, tricking me into thinking this was my birthday gift. He packed a picnic and we docked at an island clearly marked as 'Private Property' but that didn't stop us. We went for a walk near some rocks and waves where he got down on one knee and everything else became a blur… Besides the owners of the property in a small boat beelining to us. They were kind enough to turnaround after seeing what was happening. To whoever you are, thank you!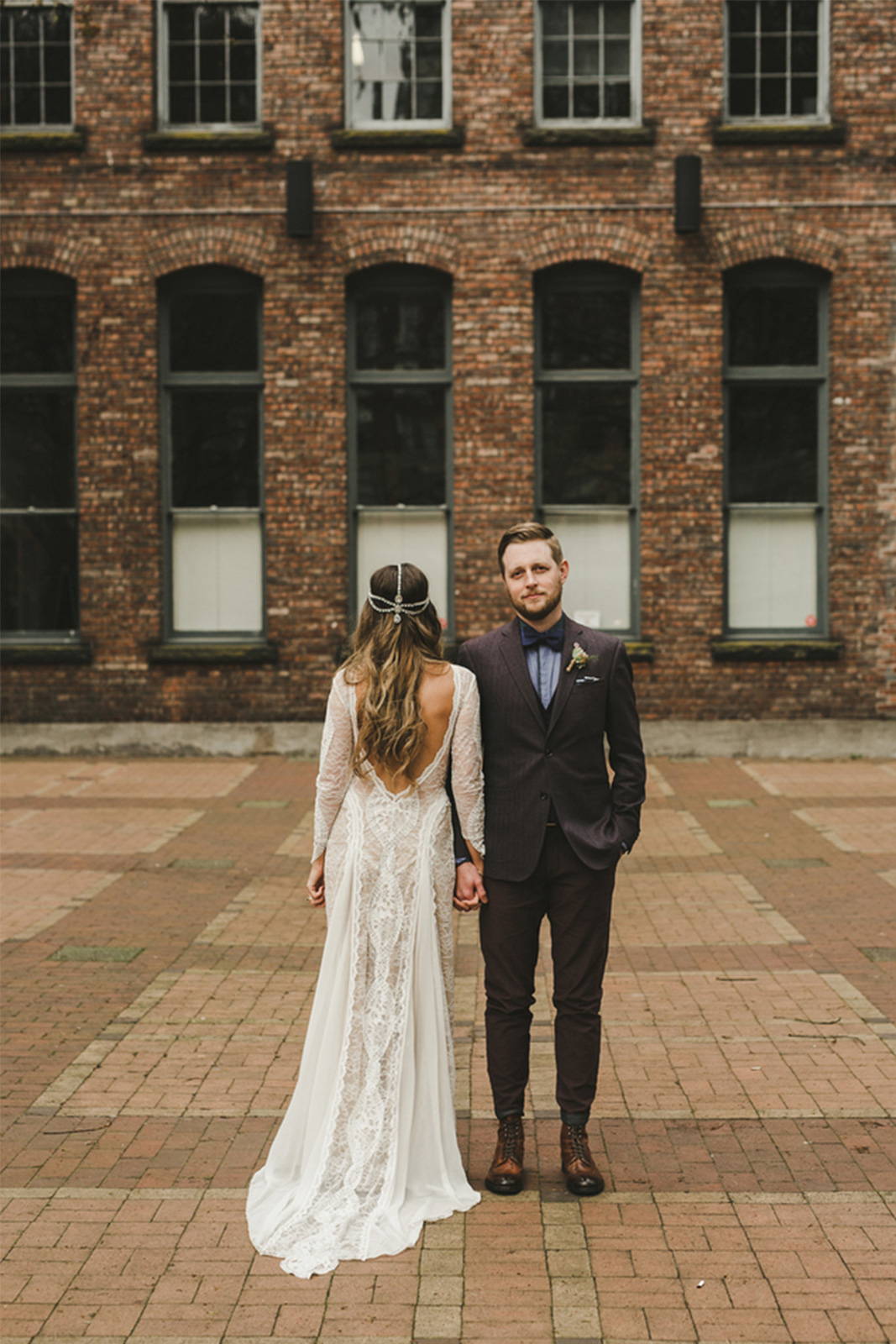 What was your most memorable moment?
There were so many moments, but if I had to say one, it was seeing Chris during our first look. It was simply a moment I cannot explain or will ever be able to reinvent. It grounded me, comforted me and was a brilliant way to start our wedding.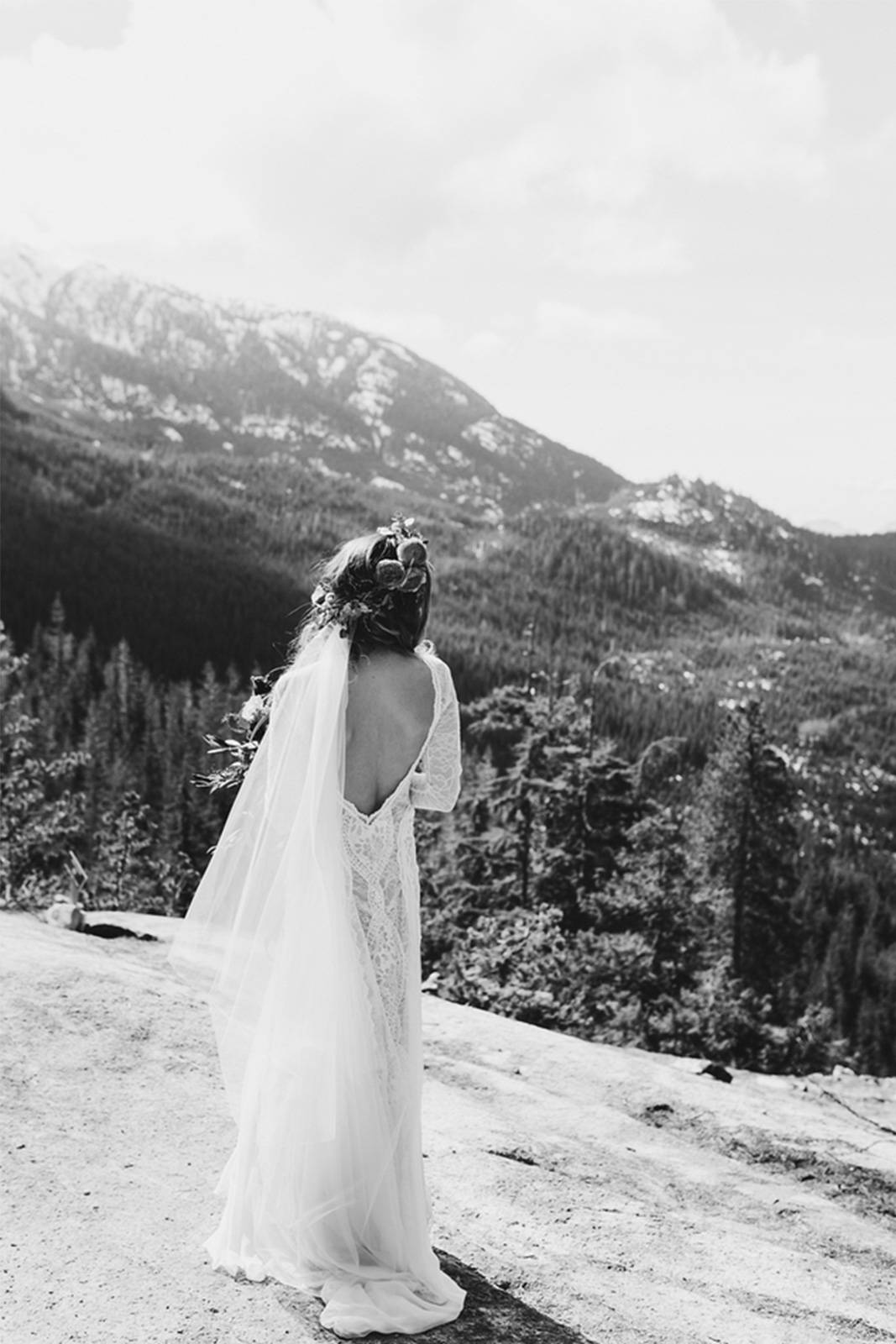 What was the most stressful part to planning?
Easiest, marrying Chris. I had no hesitations or fears knowing that at the end of it all he was going to be my husband. The hardest, all the DIY's. I supplied all my own décor which took up so much time and during the final few days leading up to the wedding was stressful. Pick 3 DIY projects and NO more than that, the time leading up to the wedding is just as important.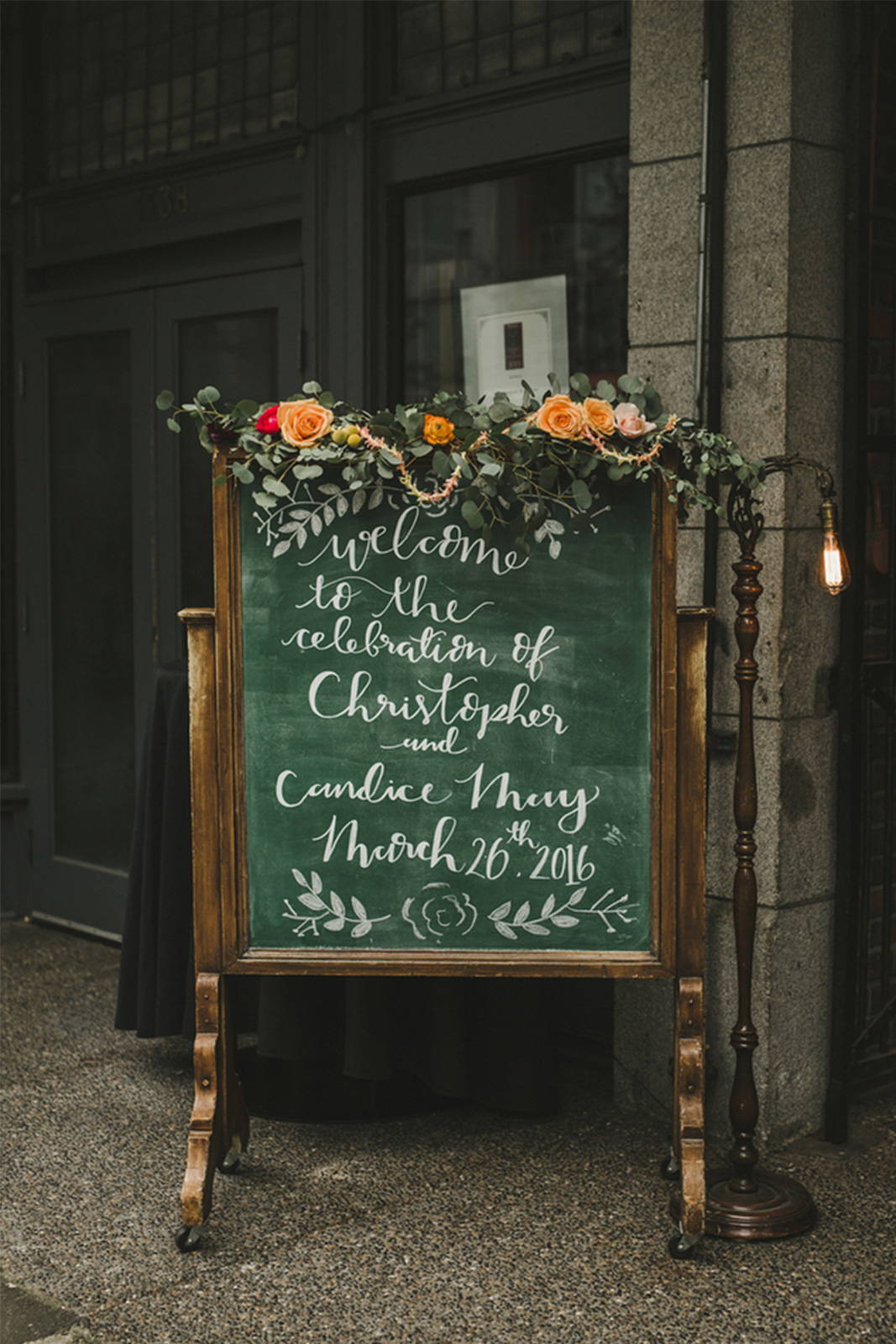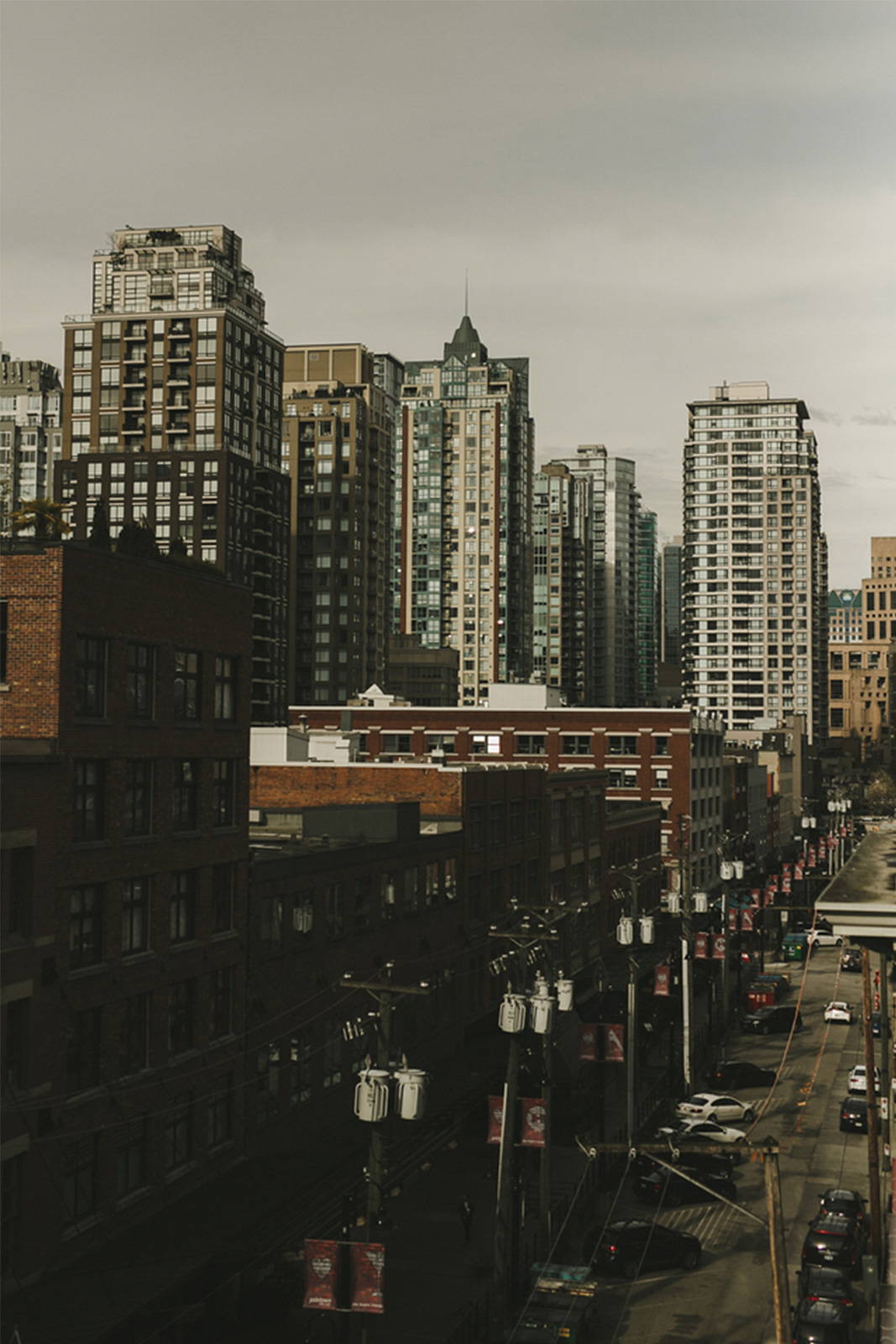 Any top beauty/health/fitness or wedding preparation advice that you can share…
Do what makes you happy and plan a day where you don't look back with any regrets.
What does marriage mean to you?
I like to think it is choosing to commit and share a life together, but I am only 6 months married. I wonder if that answer will change in a few years?