Daniel & Alexandra in the Alexandra Gown

Daniel and Alexandra decided that they would spend their elopement in Tahiti. Their special day was filled with flower crowns, sand & lot's of dancing.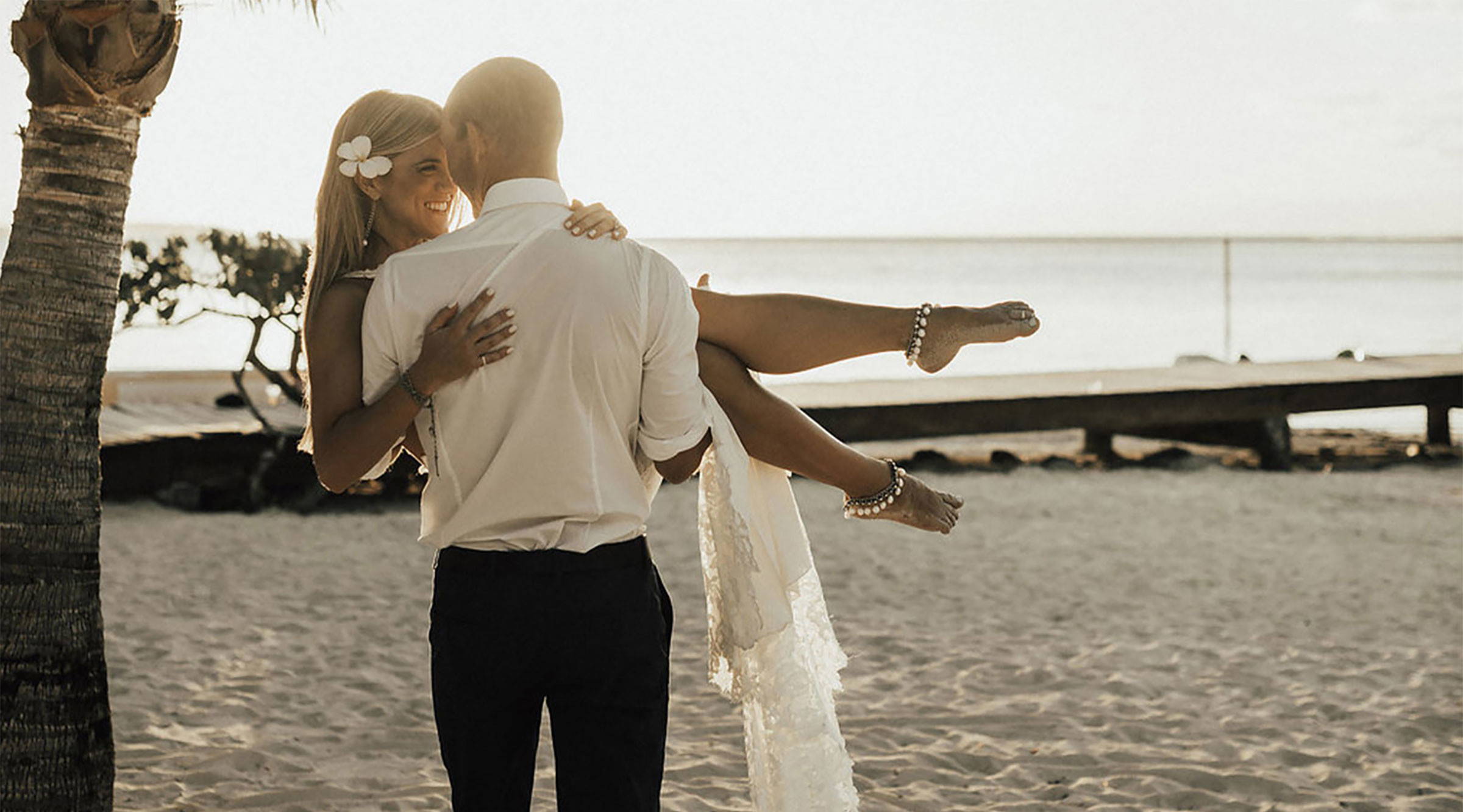 What is a Grace Woman to you?
A woman that is confident, unique, sexy, playful, romantic and truly in love.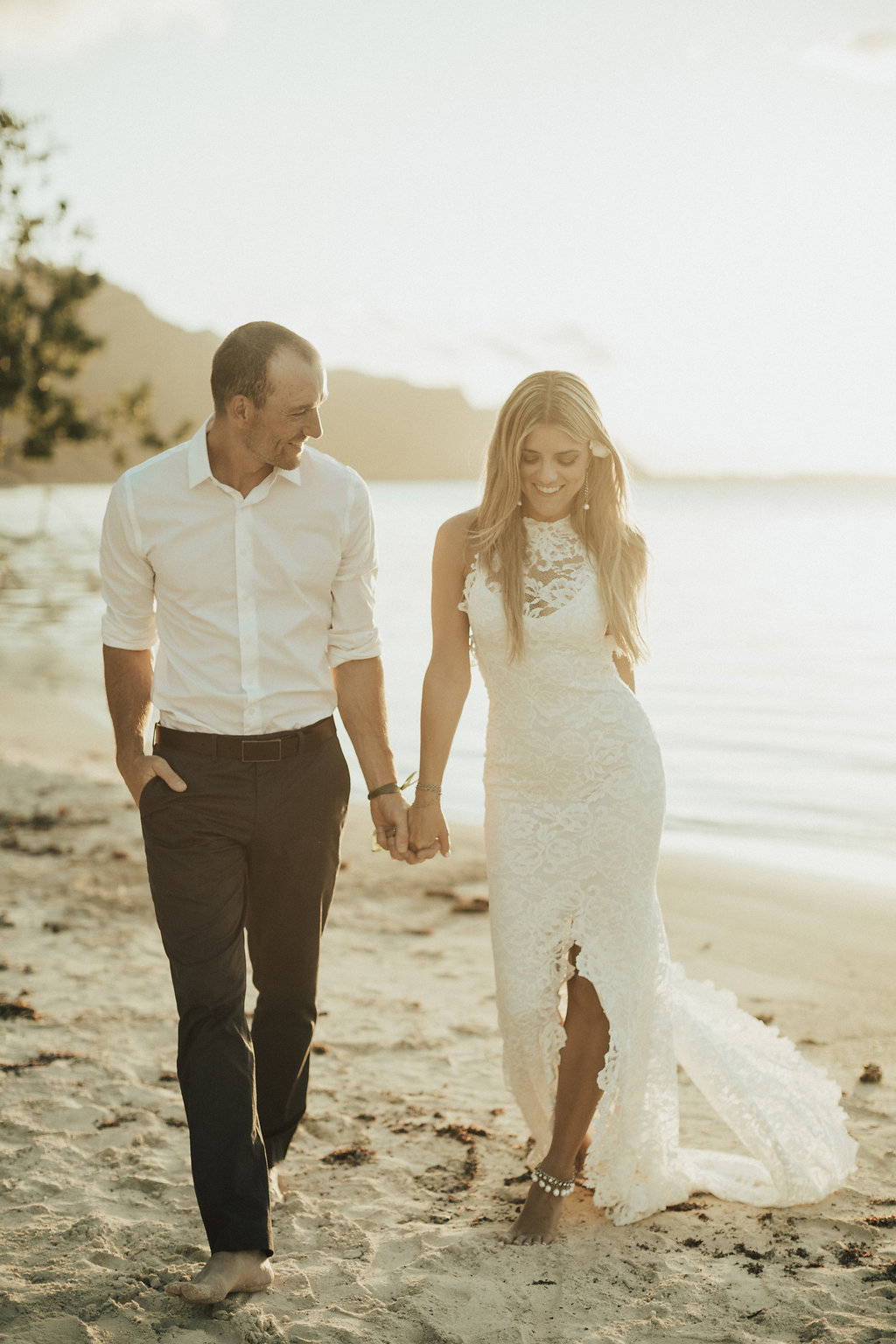 How did you decide on your GRACE gown and accessories?
I found GLL on Pintrest years ago when it was still just a store on Etsy and I knew then I would be a GLL bride. I fell in love with the Hollie gown (let's be honest, who didn't love that gown?!) but when GLL launched the Alexandra dress I absolutely fell in love. My husband loves every high neck dress I have ever worn, loves my dresses with a low back, dresses that show off my legs and accentuate my curves and the Alexandra hit every one of those. I was over the moon when I heard the GLL was opening a showroom in Venice, CA (only 30 min away from where we live) and my fiancé proposed to me just four months after it opened! I had some excellent, helpful online chats with the stylist team from the website and was pretty much already sold on the Alexandra but to be able to go try it on, along with others, in the gorgeous new showroom was a dream come true! I scheduled an appointment with Bec from the GLL Venice showroom and brought with me my mom, my grandma, my aunt and my best friend. The whole experience in the showroom was so dreamy. I saved the Alexandra to try on last and it was everything. I knew it was "the one" and everyone who came with me agreed. Bec had me try it on with the Dosa heels and Hera Anklets and it was more beautiful than I even imagined. I couldn't wait for Daniel to see me in it. (The anklets were a bit big on me so my mom and I turned the extra chain into earrings!)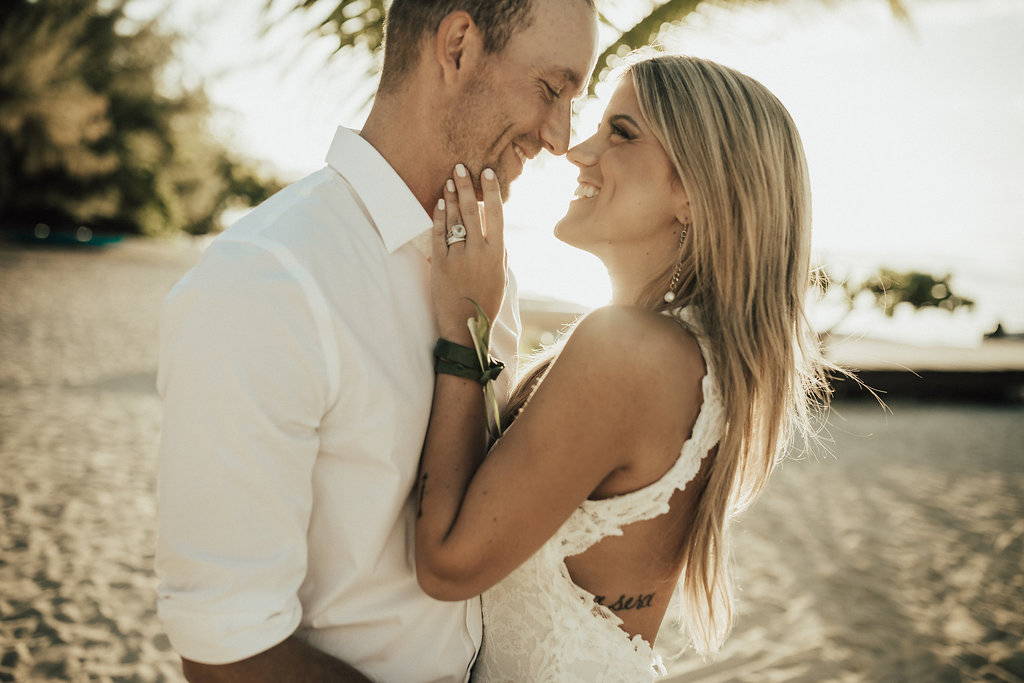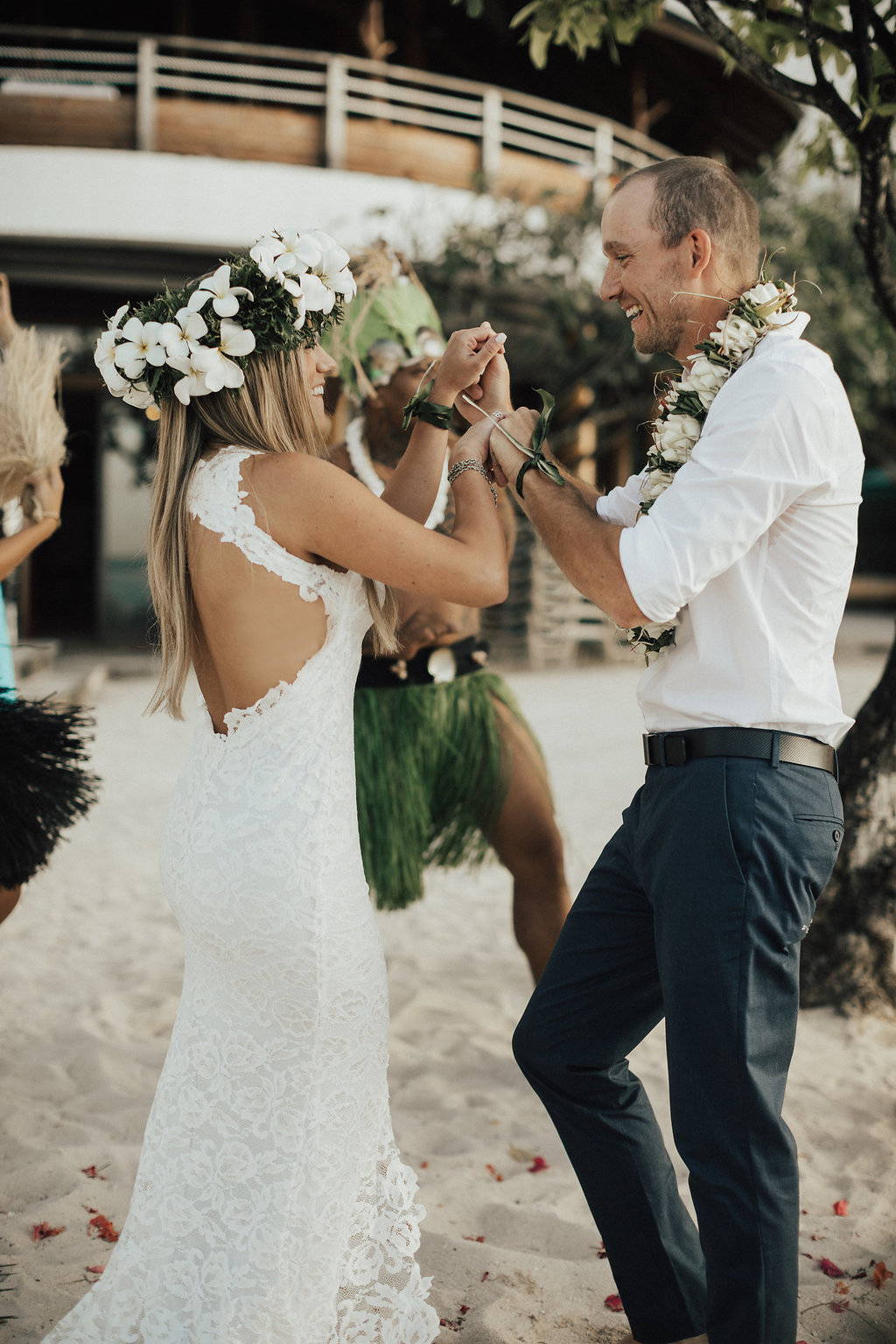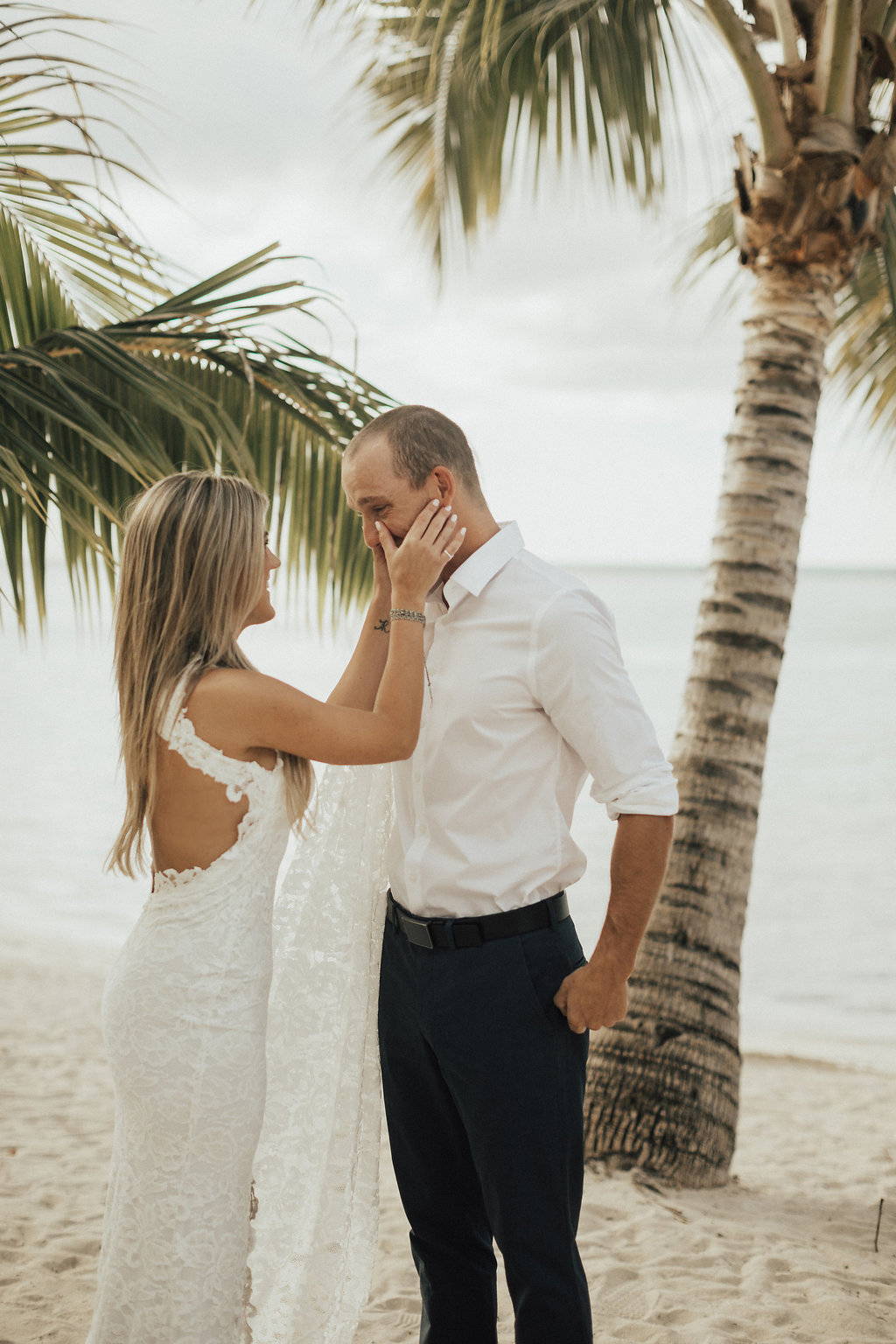 What was your goal for your wedding / what was the most important aspect to you?

We wanted our wedding to be just about us. My whole life I dreamed of having a huge wedding but after meeting Daniel, some huge wedding just seemed silly to me and Daniel felt the same way. We just wanted to be with each other and travel somewhere spectacular and get married there just us two. A destination wedding for two! Tahiti had been a dream of ours since our very first date. The overwater bungalows, all of that gorgeous aqua water, ultimate bliss and relaxation and promised each other we would make it there some day so we thought why not choose that paradise for our wedding location?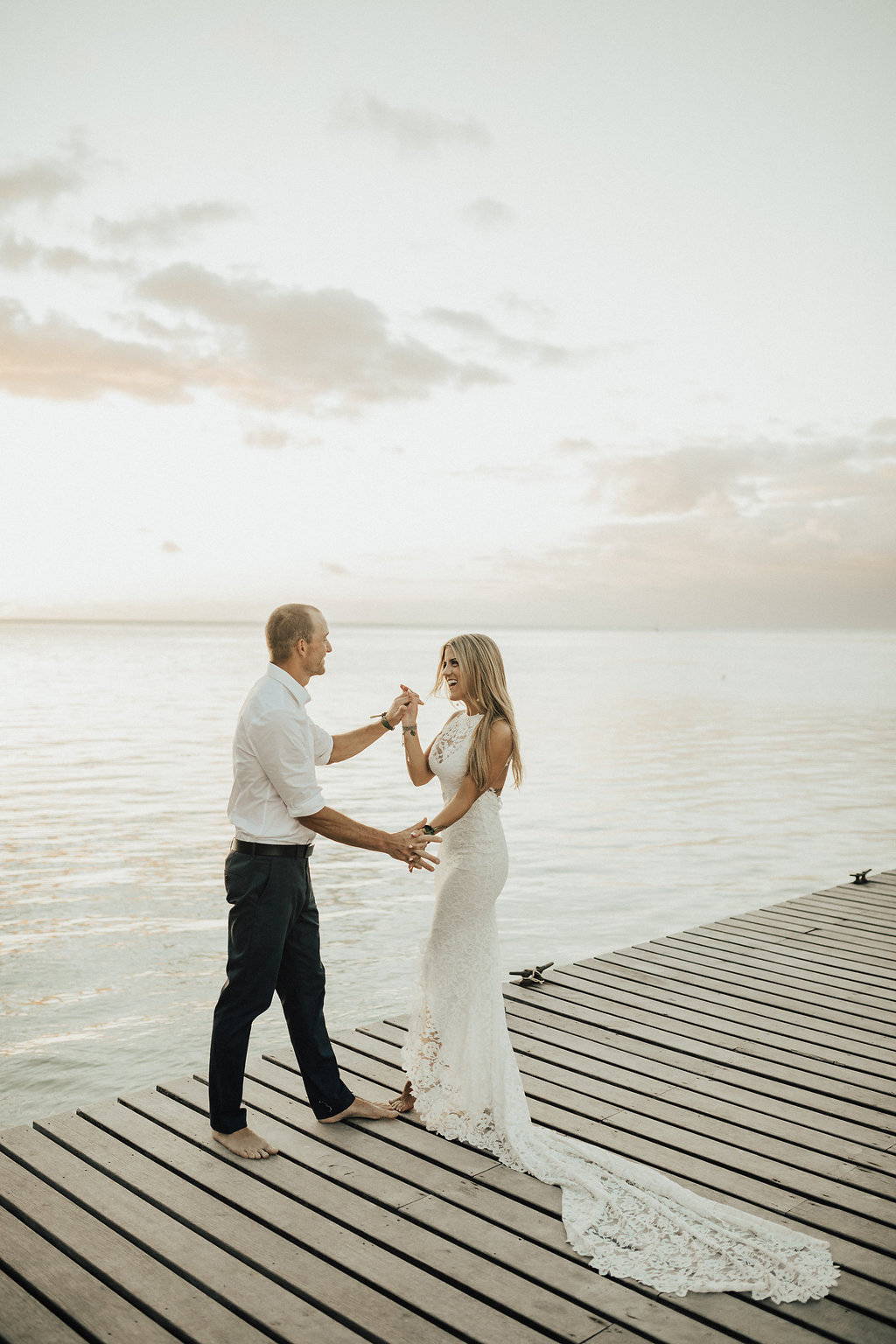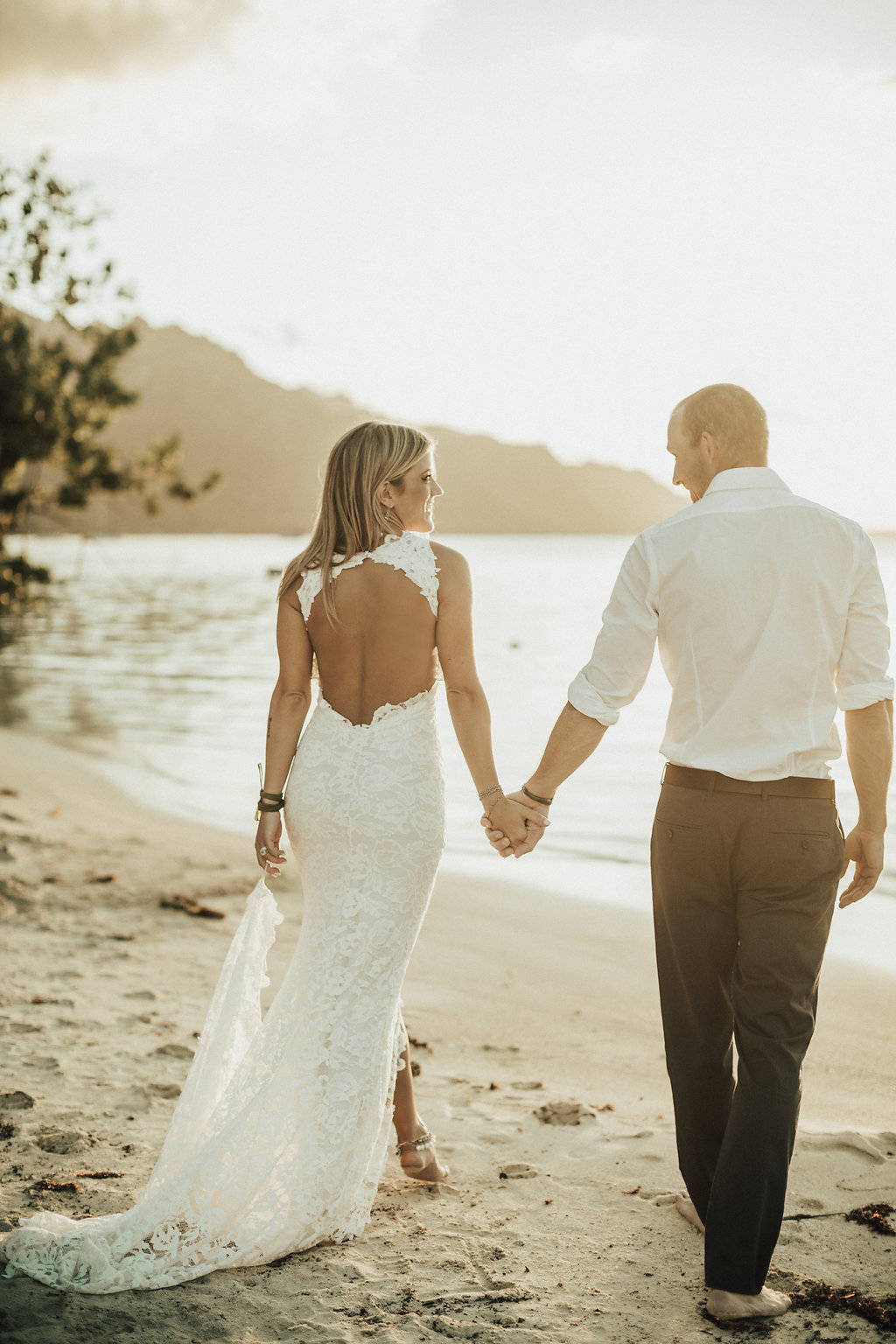 Describe your wedding day look…

Romantic, Sexy and Timeless.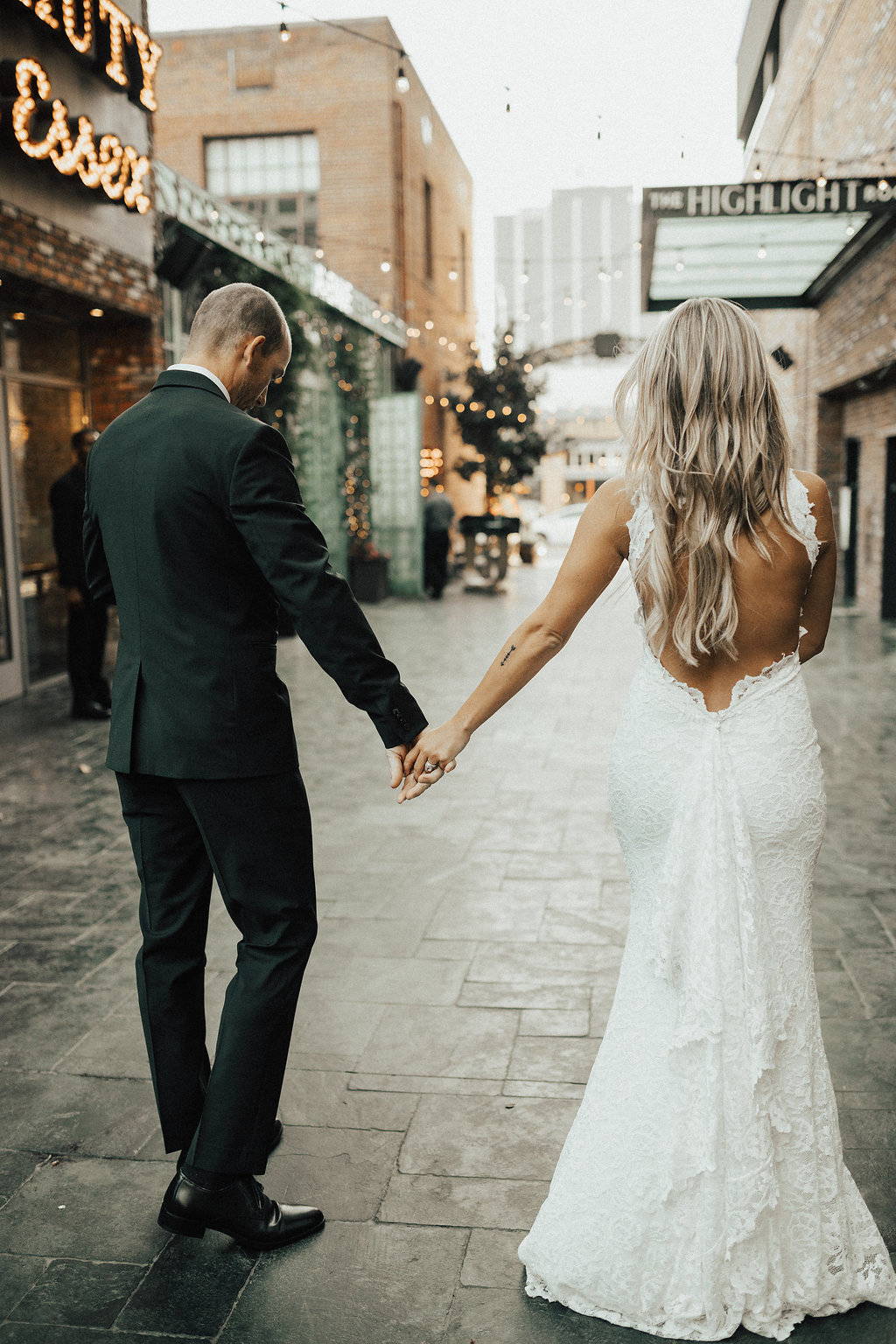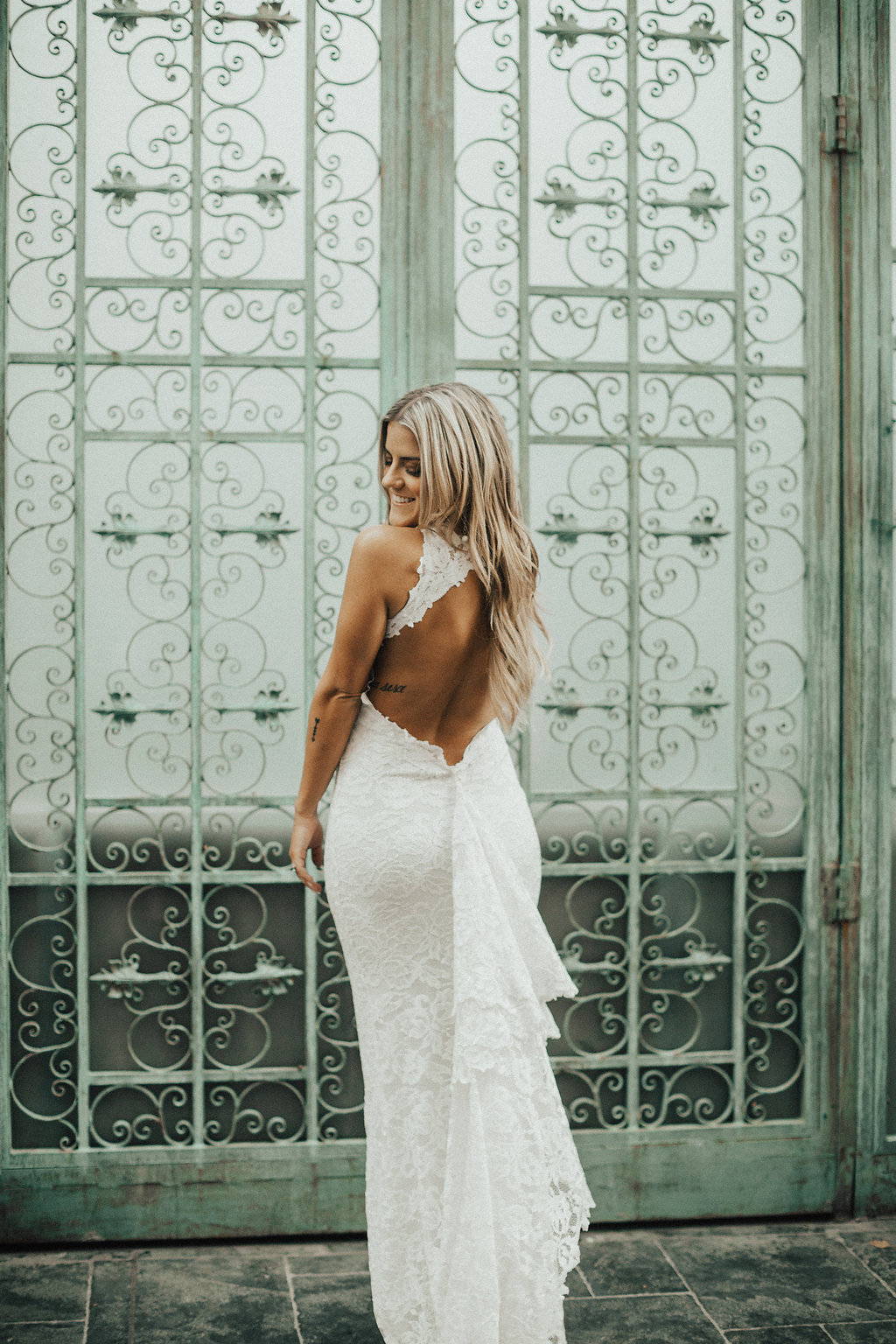 Daniel and I were in Maui celebrating my 30th birthday and on the morning of my birthday Daniel woke me up to thirty sweet-hearted kisses all over my face (trying to wake my sleepy butt up) and suggested we go on a morning walk on the beach. I'm not typically a morning person but he was so dang cute and excited about it I happily got up and went with him. He found a beautiful spot under some palm trees next to this awesome huge rock covered in foliage and set up our beach blanket there. He cozied up behind me, hugging me super tight, taking in the gorgeous morning and asked me if I wanted my birthday present (insert my heart racing and palms sweating here). He handed me this perfect little box and I'll admit, I paused in disbelief for a minute or so (realizing this could be the moment), opened the box, saw my gorgeous ring and then he asked, "Alexandra, will you marry me?" I'd say my thirties started off in the most perfect way.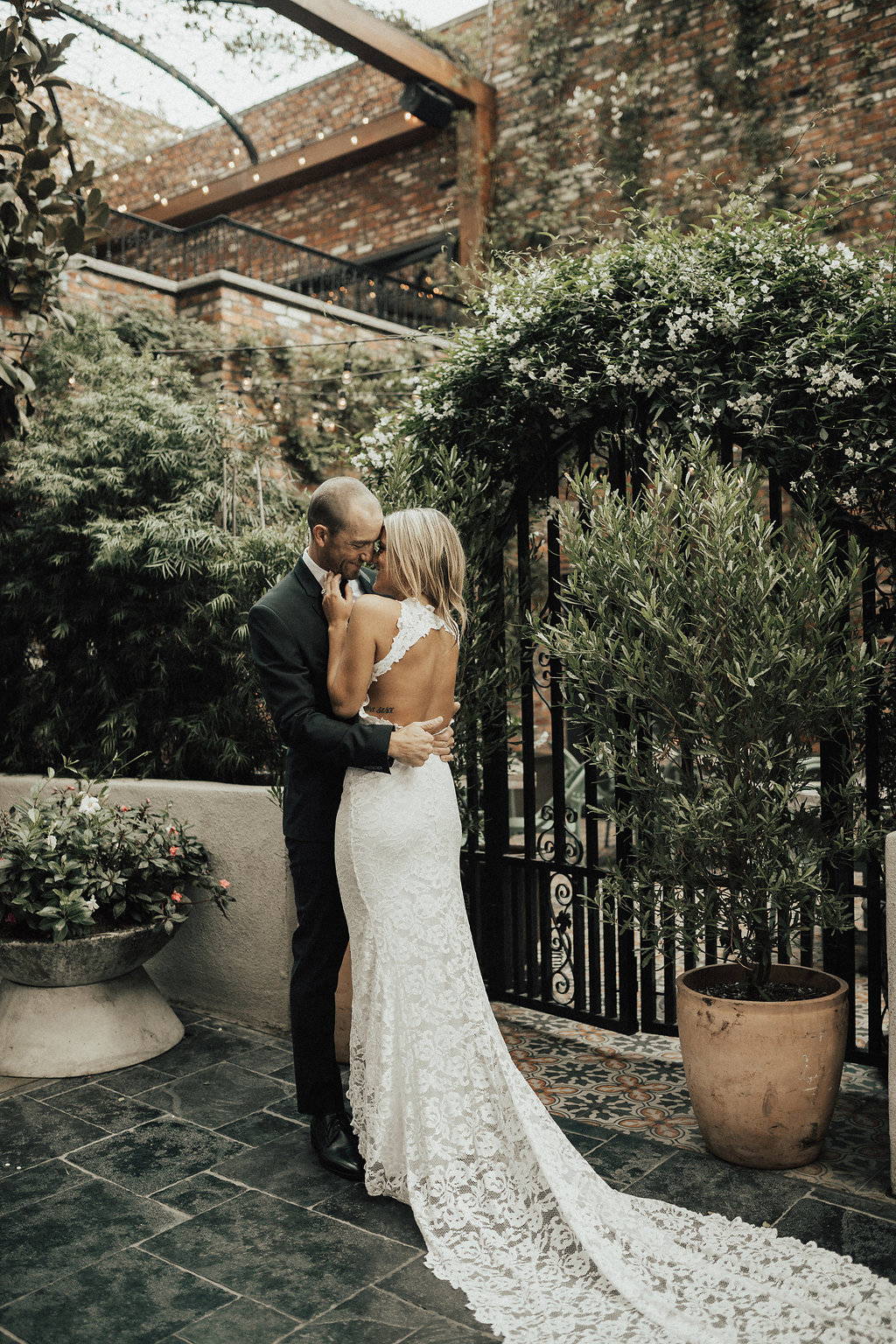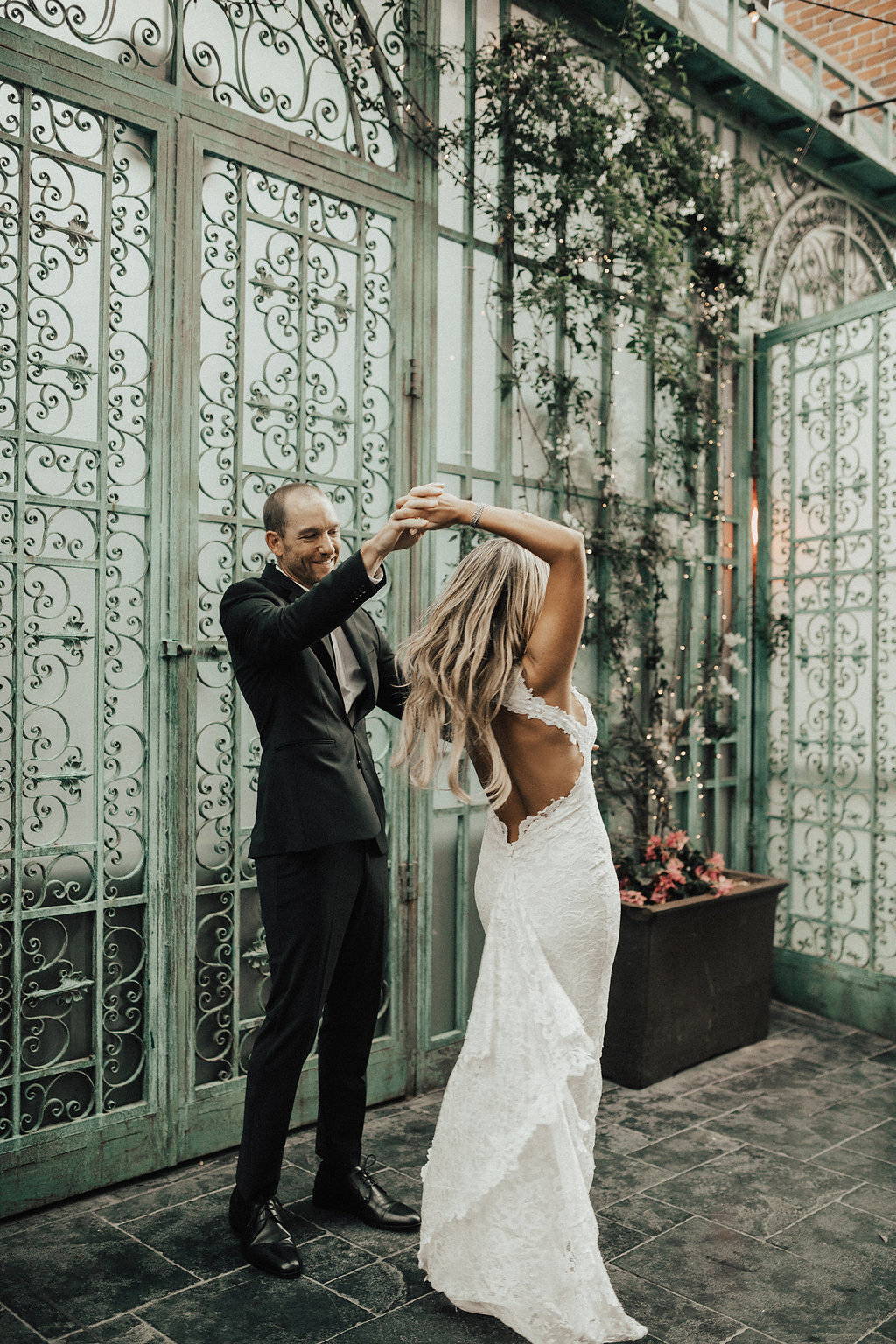 Any top beauty/health/fitness or wedding preparation advice that you can share…

Do not tell yourself you are going on a wedding diet or sweating for the wedding it's too much stress and pressure. My advice is after you get engaged, make a lifestyle change, eat better, exercise more but still enjoy your life! I mean, I won't lie, like all brides I wanted to lose that "extra 10 pounds" and I did! but I still had nights where Daniel and I ate pizza, baked cookies and topped them off with ice cream. I guess my advice is don't be too hard on yourself! You're beautiful the way you are and your fiancé chose you for who you are and what you look like right now remember that!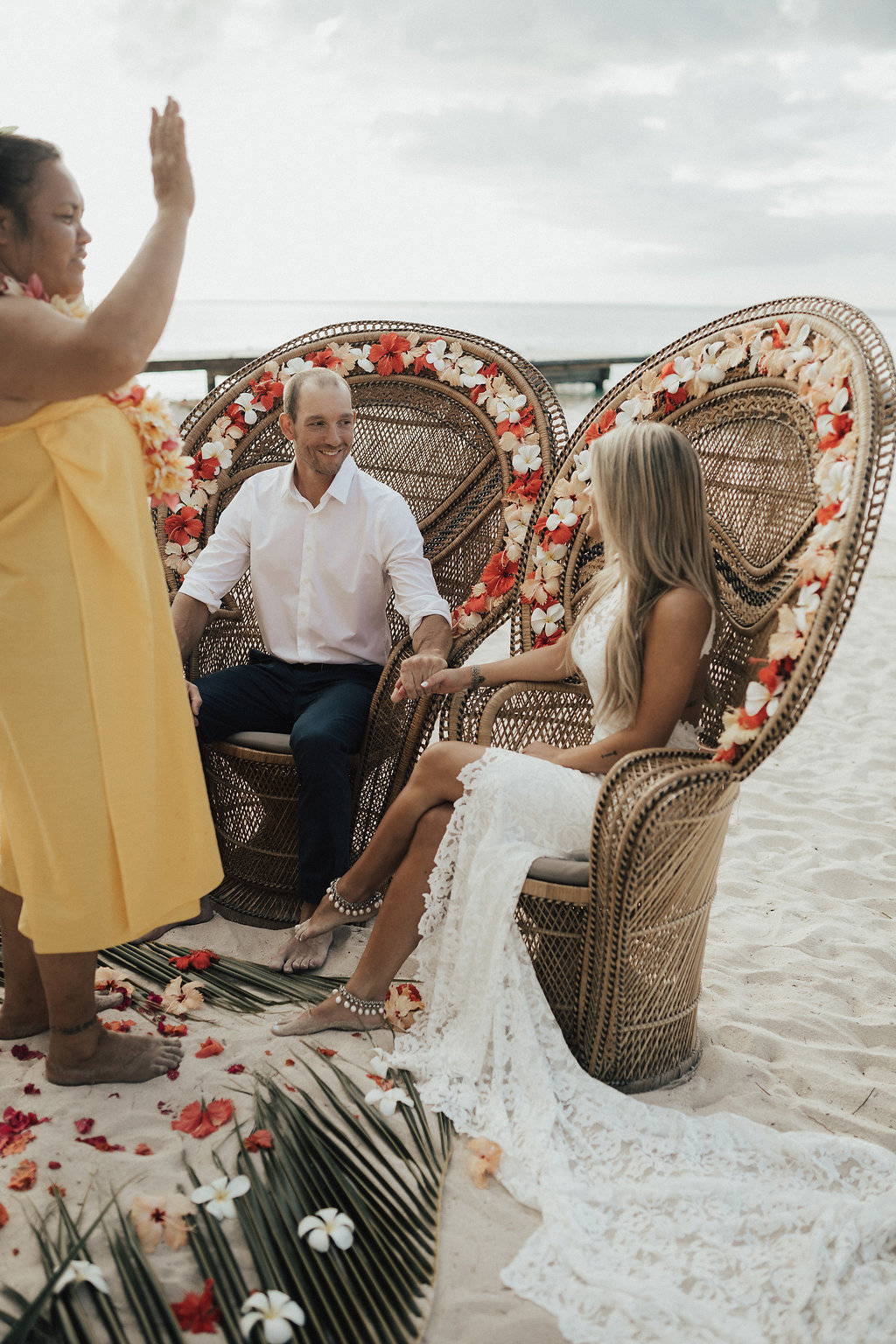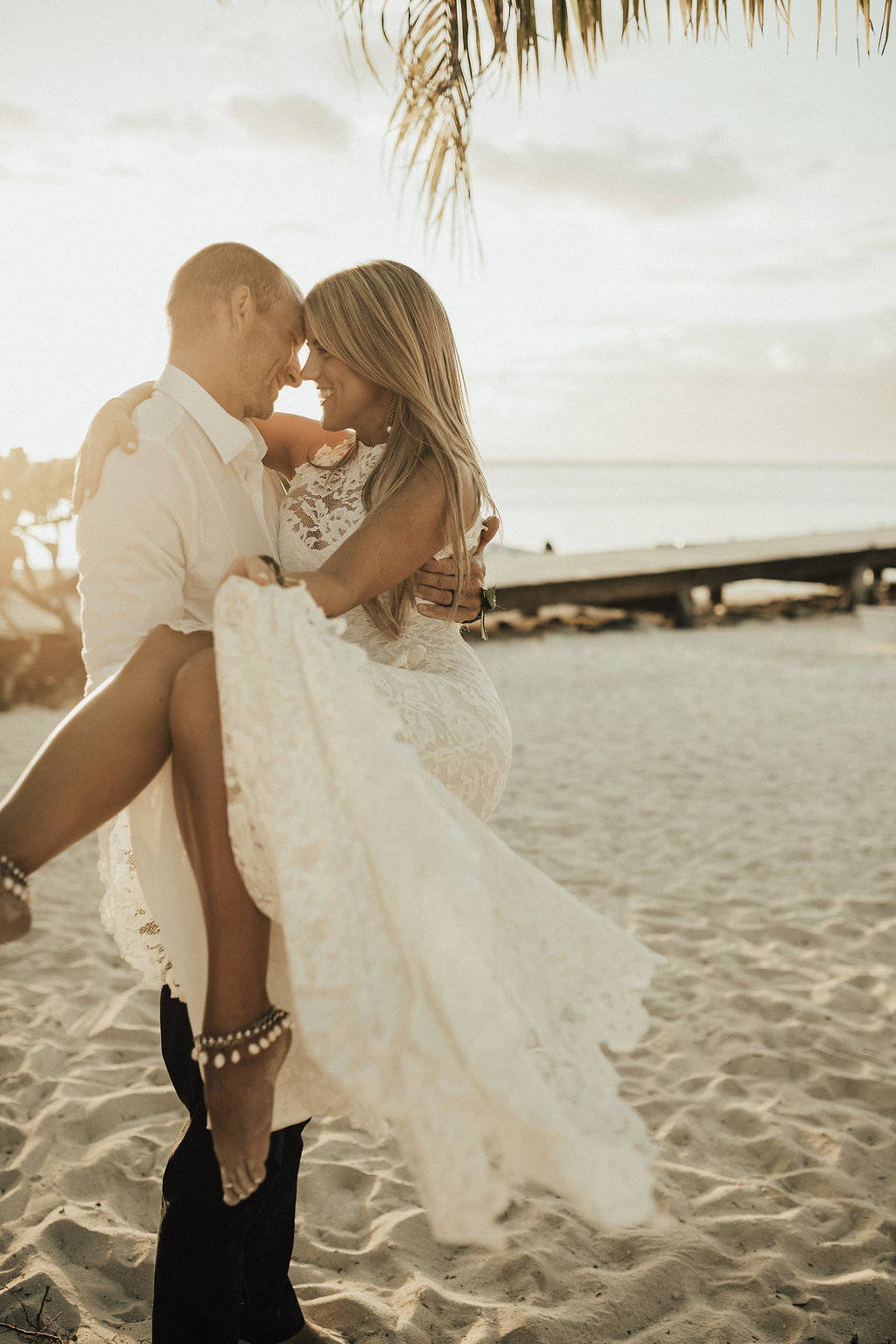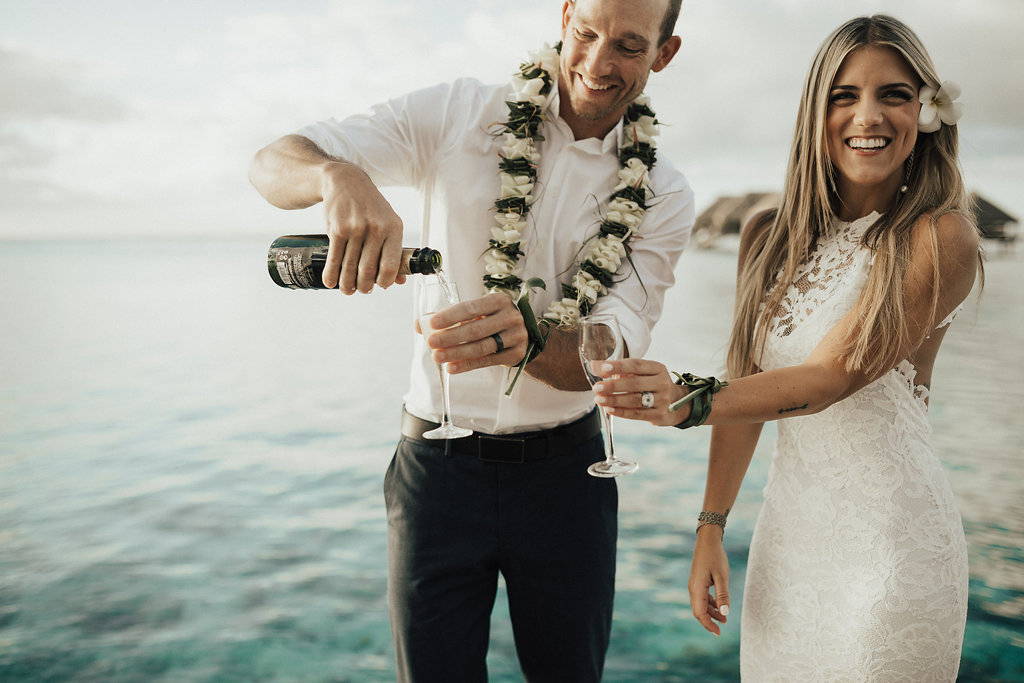 What was the most stressful part to planning?

Planning an elopement via email with a hotel in a different country that spoke a different language. I went through different stages of panic and anxiety but Daniel always made me feel better and assured me everything would be perfect and if something wasn't perfect, it would only make for a great story later.
The funniest moment on the day was…

During our traditional Tahitian ceremony the female and male Tahitian dancers that were dancing for us during part of our ceremony asked us to join them in a dance. They placed the largest flower crown I had ever seen in my life on my head (no seriously, it was so big), a lei around Daniel and we danced!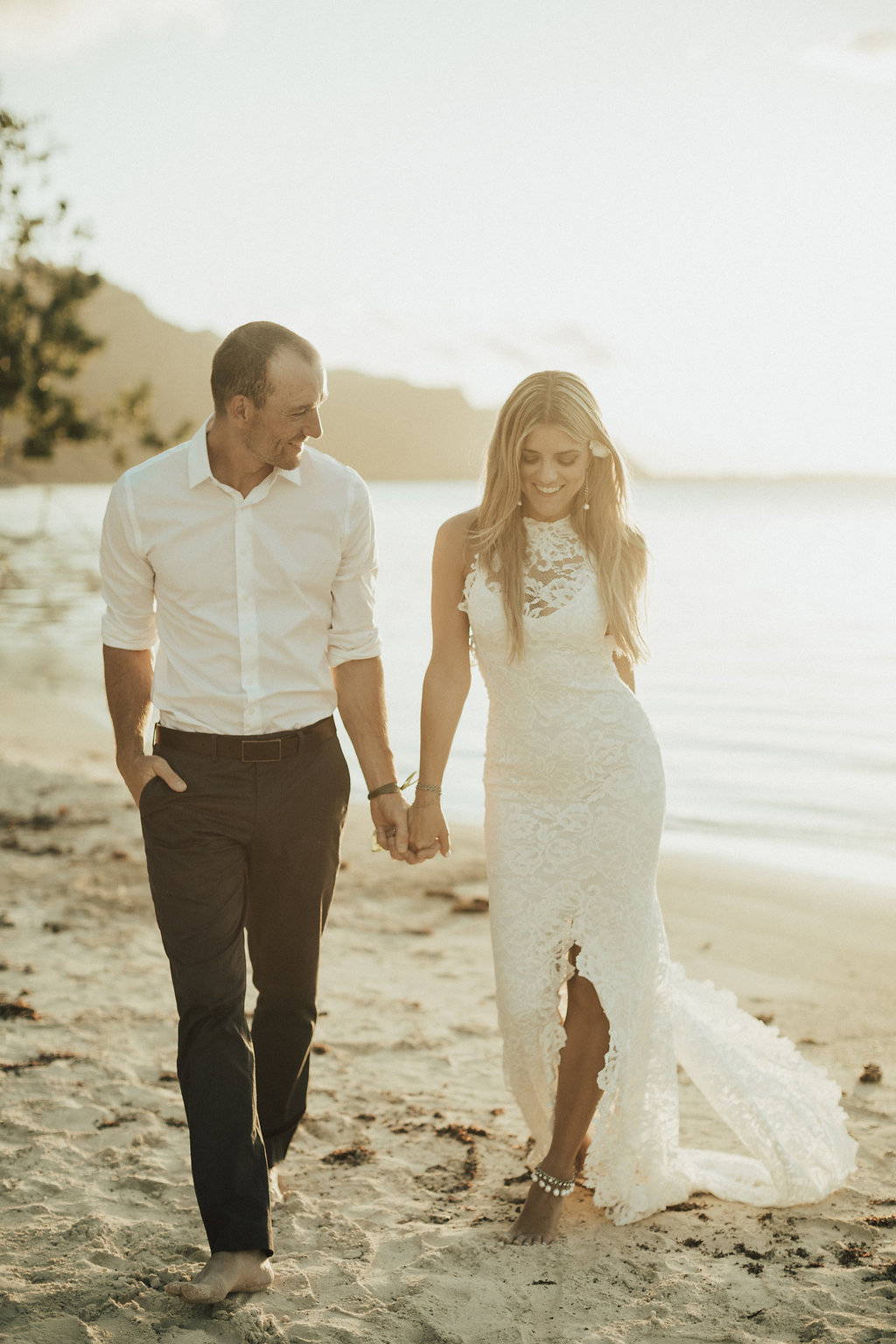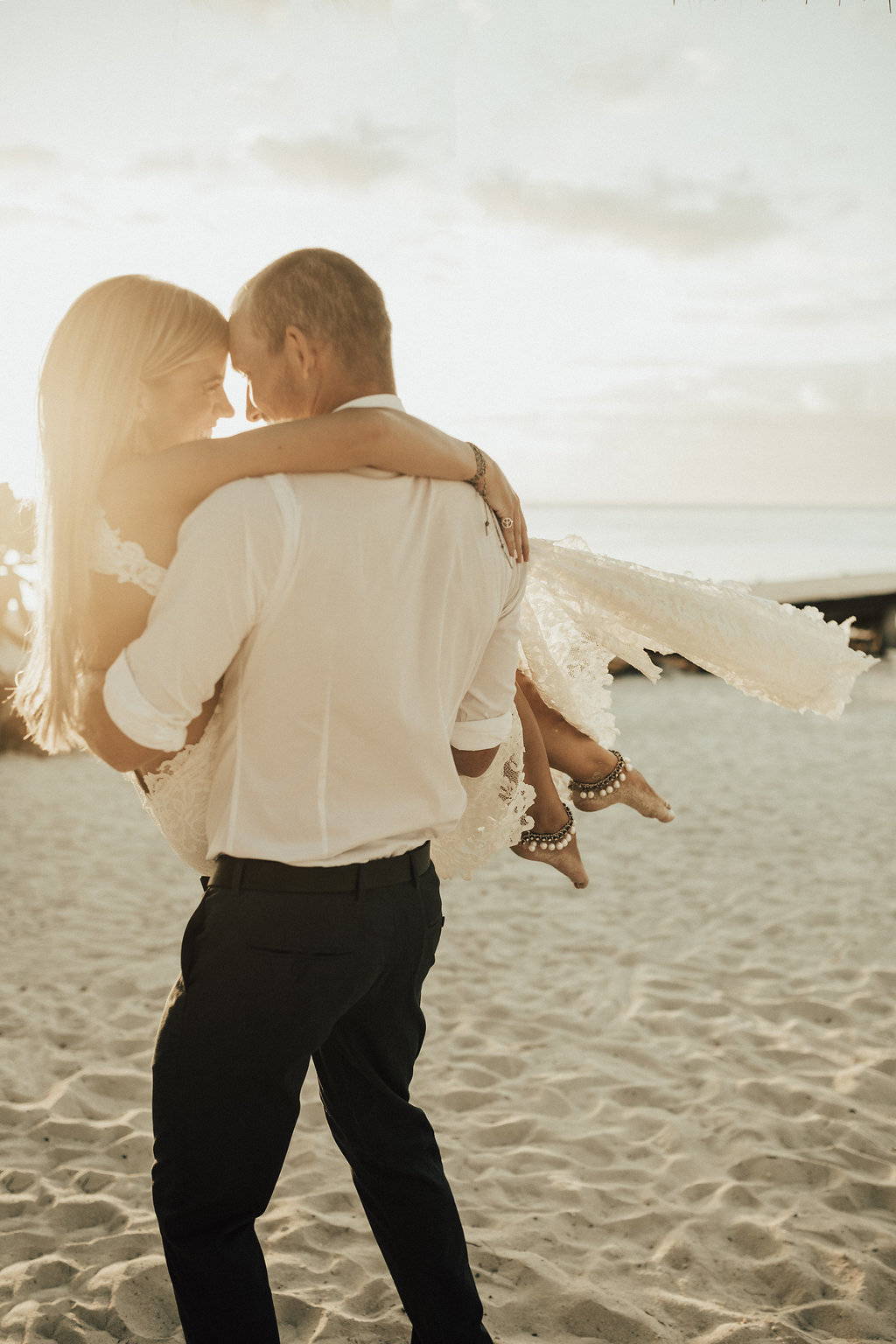 Any last advice or words of wisdom that you can share…
If both of your mother's approve of the idea (and your grandmothers!) ELOPE! We had the most incredible time together and shared our wedding day in the most intimate, romantic, meaningful way between just the two of us. Elope, share an unforgettable honeymoon together, come home and have a small intimate reception for your closest family and friends. Best of both worlds and you get the chance to wear your gorgeous GLL dress twice.