Daniel & Rosie in the Rosa Gown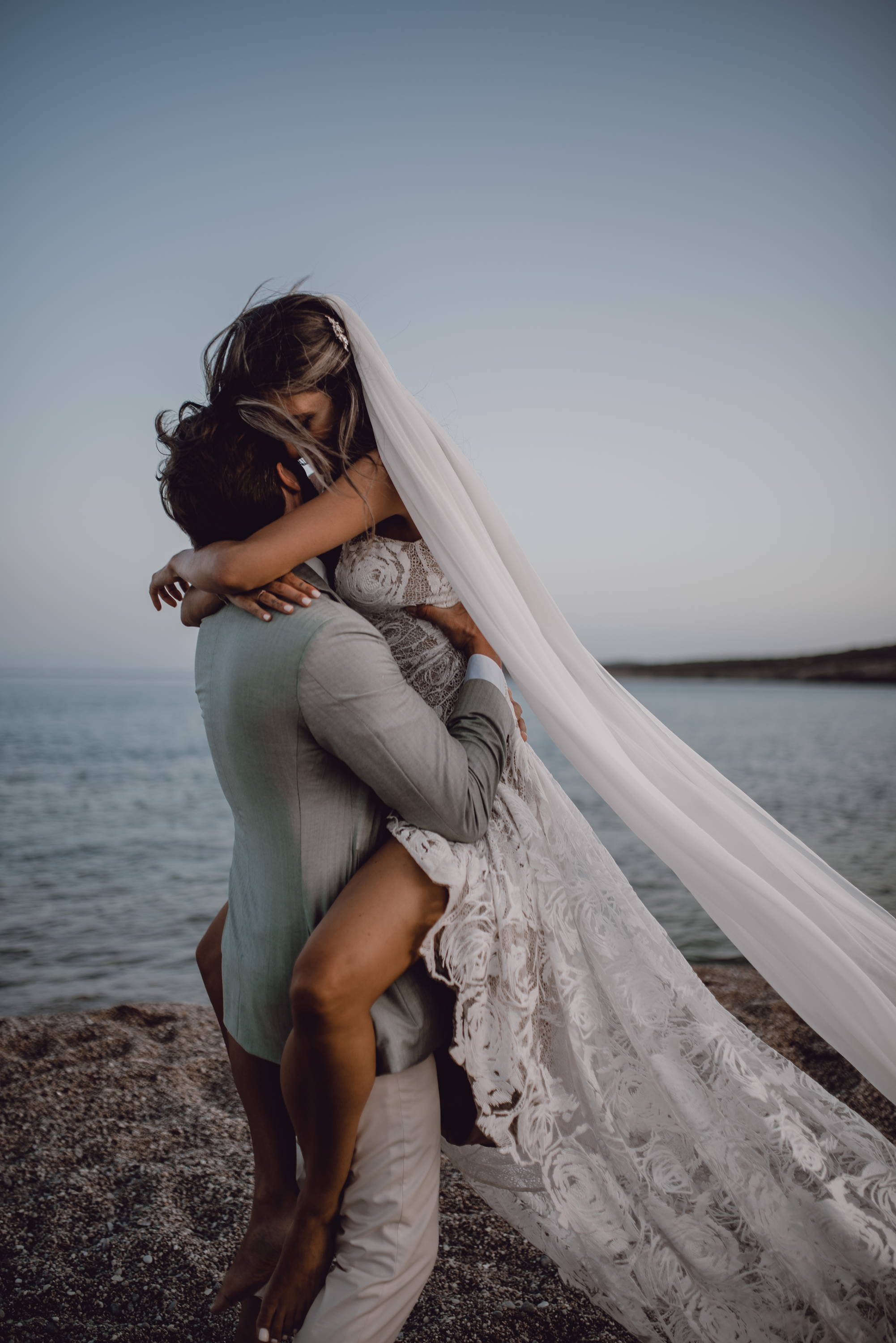 What is a Grace Woman to you?
Effortless elegance and chic.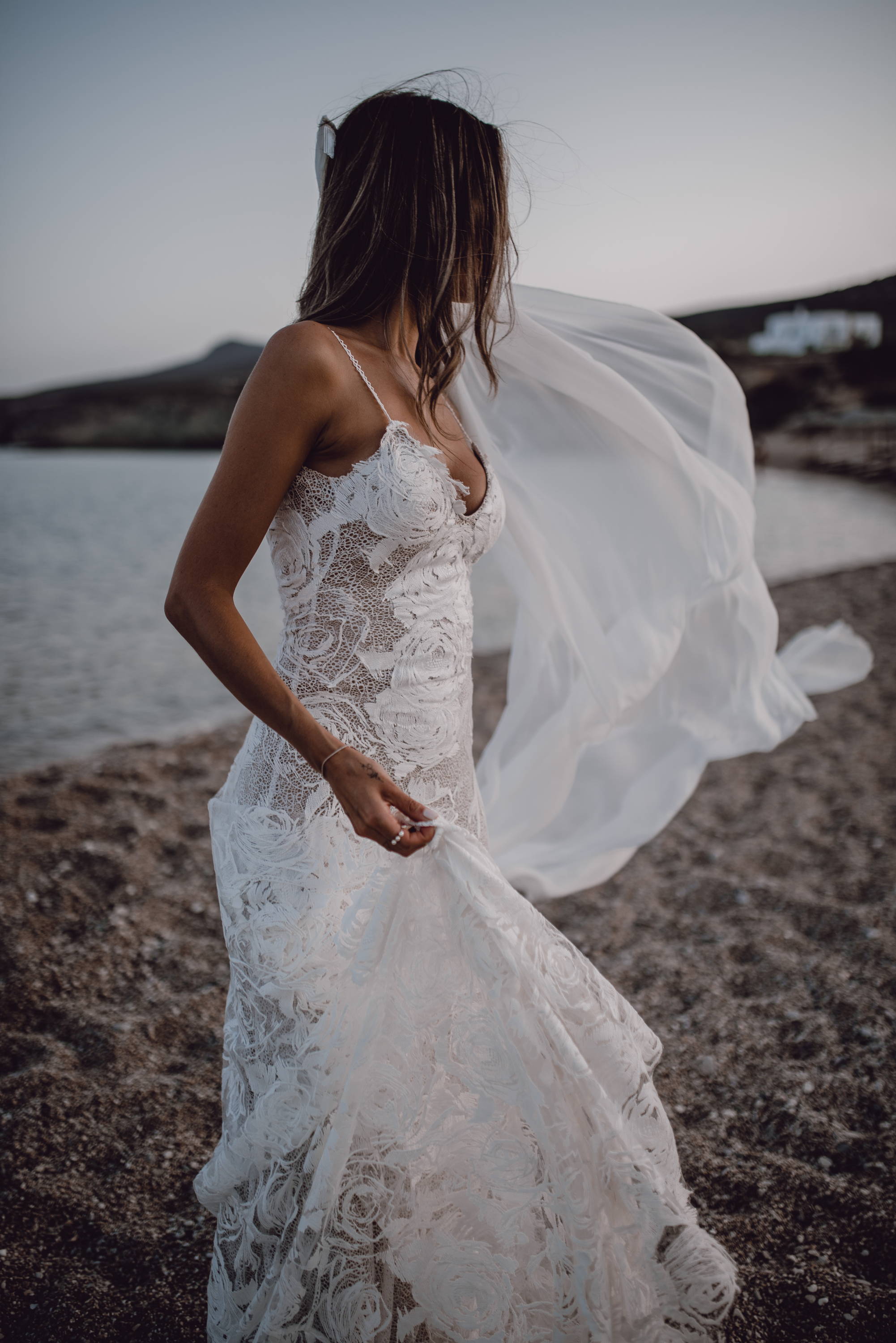 Which Grace dress did you choose and how did you know it was 'The One'?
I chose the Rosa in Chai lining. I loved all the other dresses but when I tried on the Rosa, it felt like it belonged and it struck a strong emotional response. It so happens, out of coincidence, that the name of the dress is the name of my Nonna (grandma) who passed away that year. It made it extra special knowing that and that she would be a part of my wedding day.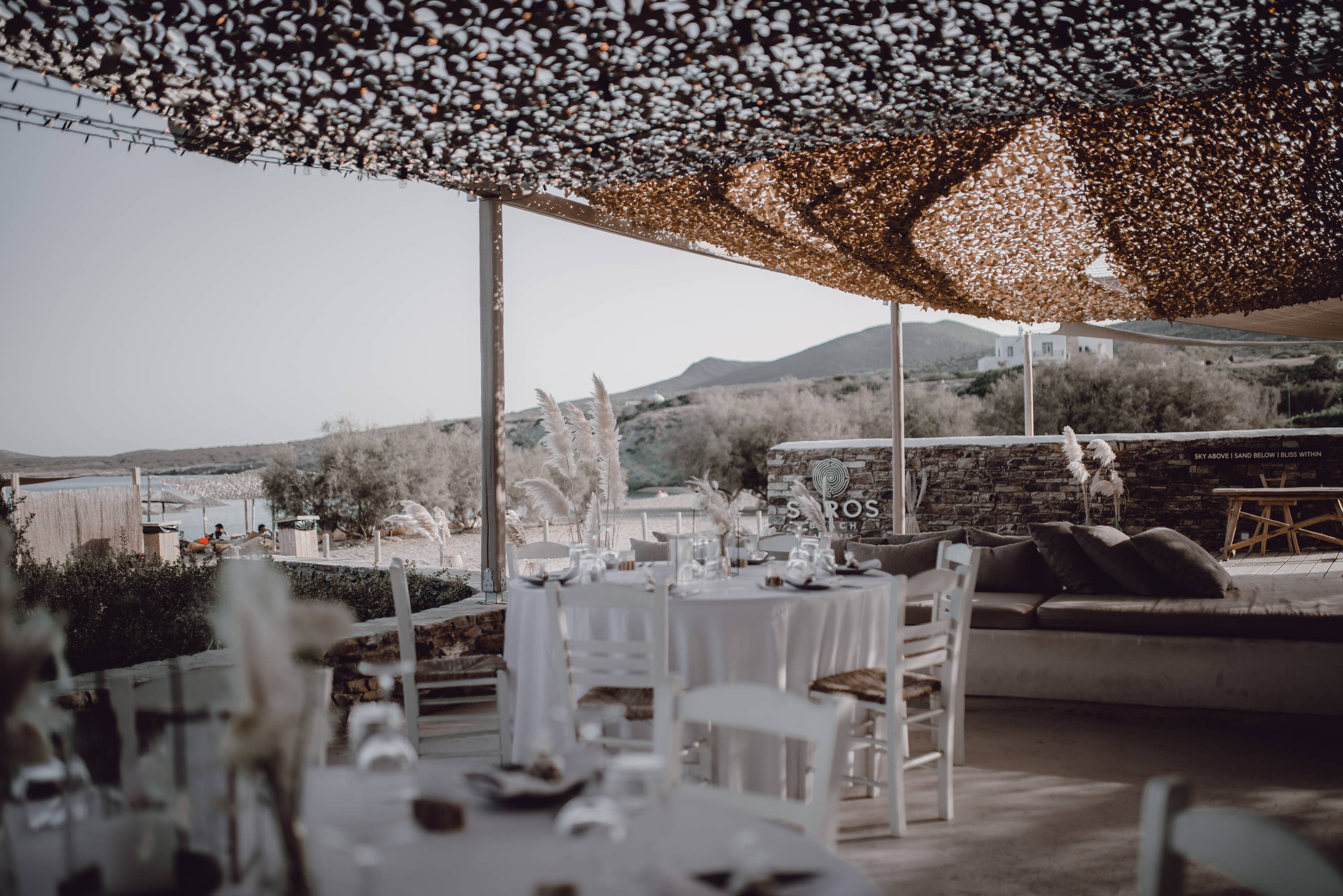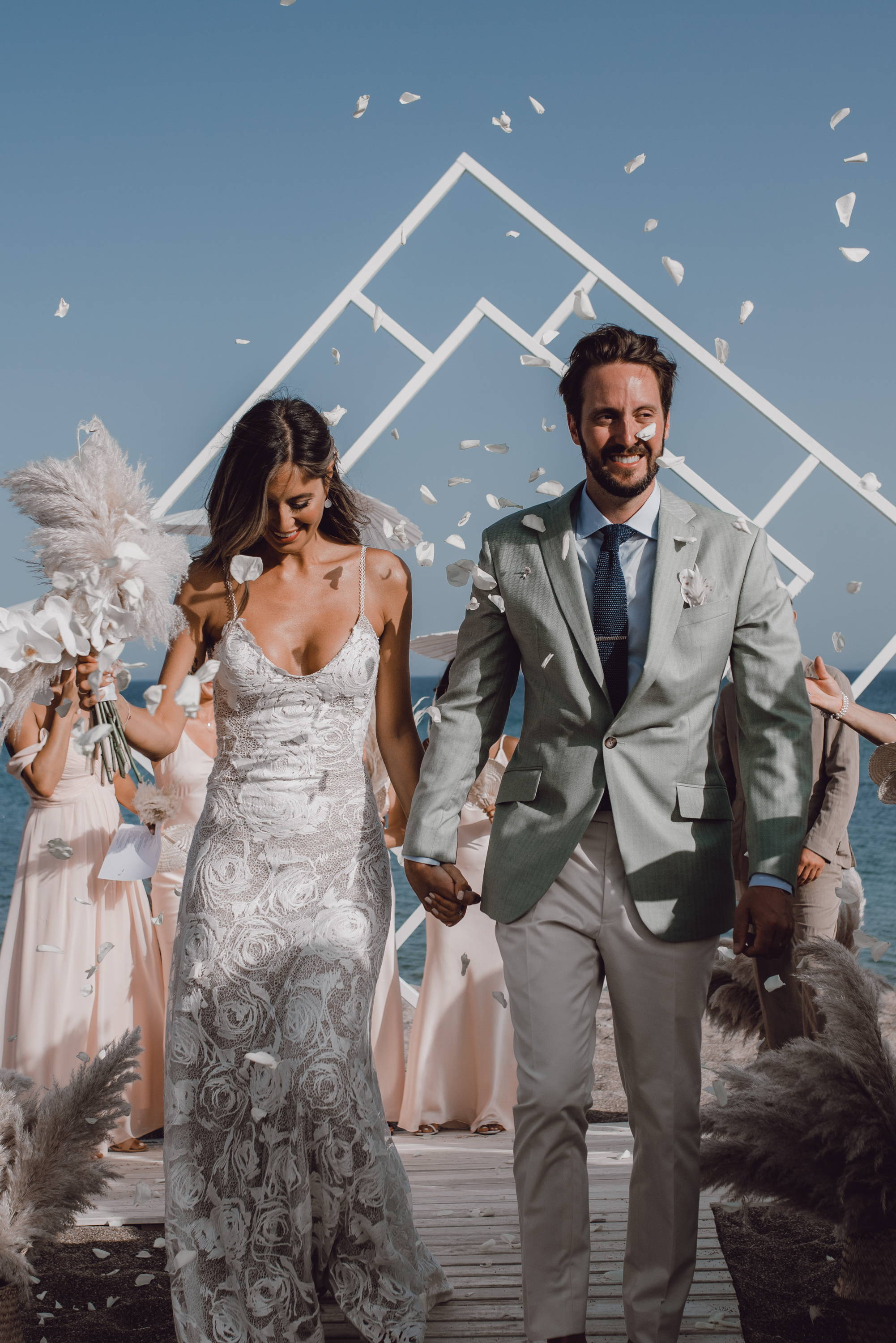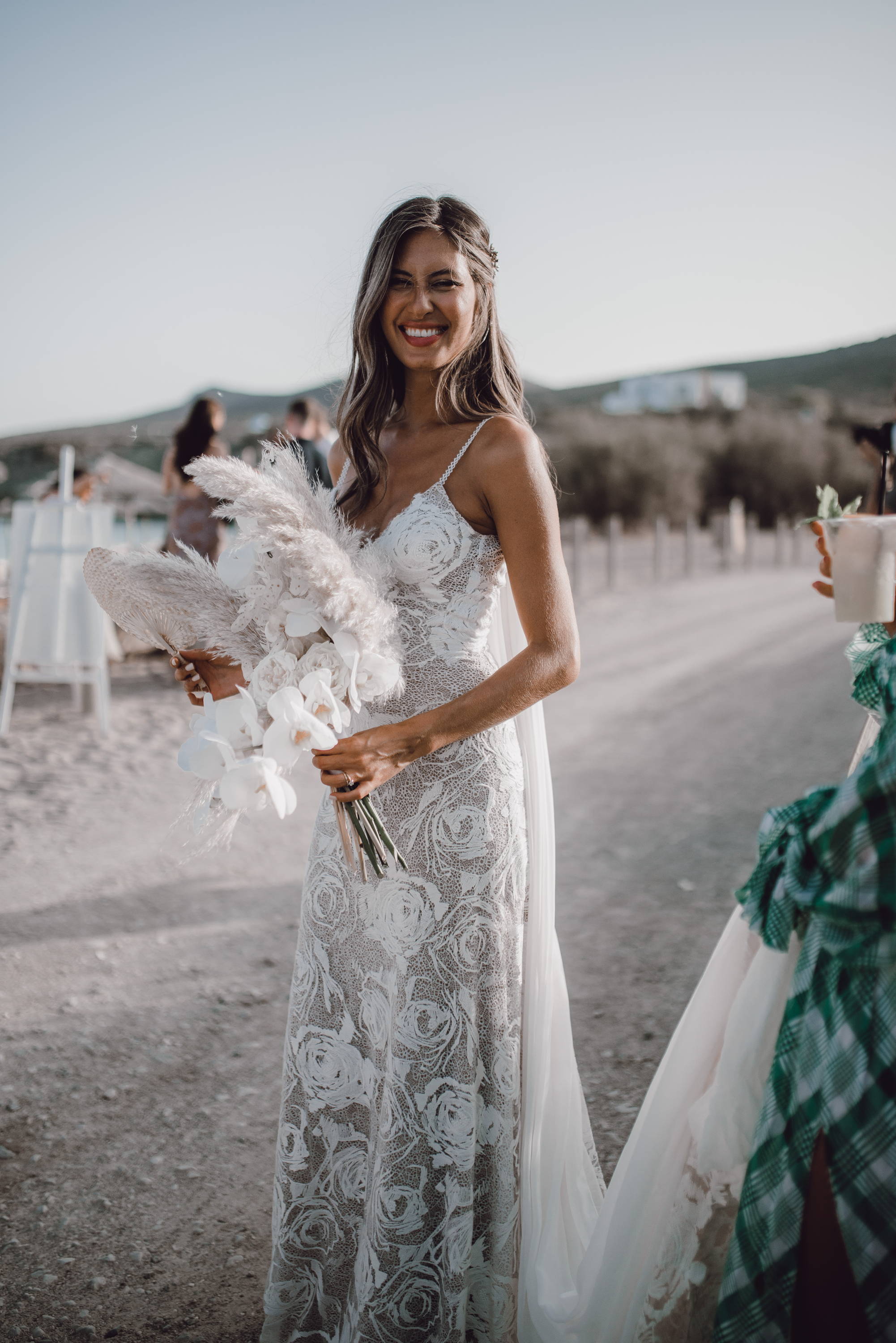 Tell us about your experience when you found your dress, did you buy your wedding dress online or in one of our showrooms?
I had a screenshot of a wedding dress via pinterest a year before I met my now Husband. I just loved the dress and several years later, when I got engaged I found that screenshot and recognized it was a Grace Love Lace dress. I heard about GLL from a colleague of mine and as soon as I saw your dresses, I knew it was the one for me. I had scheduled only TWO appointments – one being GLL in London. As soon as I stood foot in there, I couldn't look anywhere else. Annika served me on the day and she couldn't be more helpful and excited for me. I bought the dress there and then.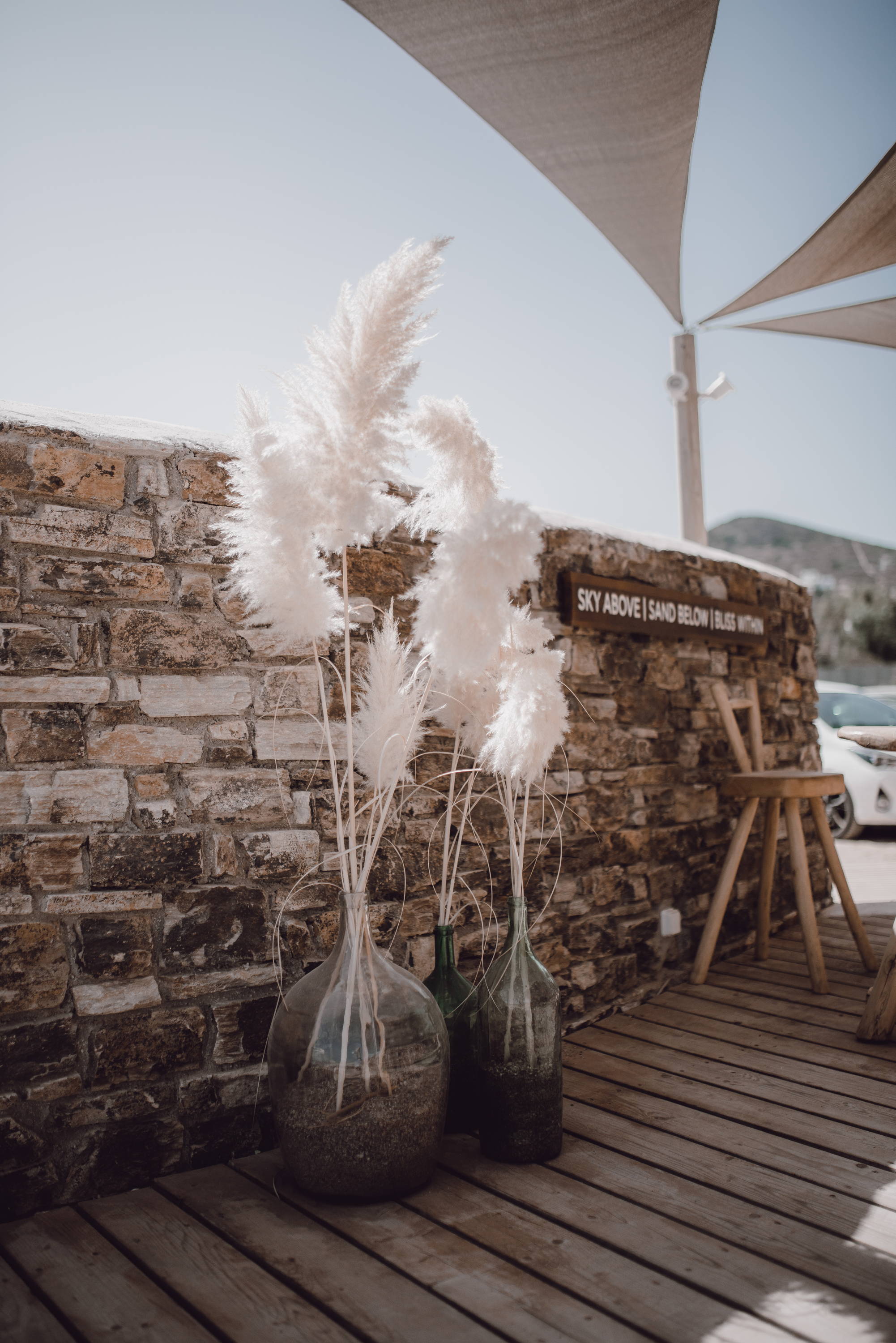 How did you feel in your dress on the day?
I longed to wear that dress again and it was absolutely perfect. I just felt so special and ready to celebrate the most beautiful day with everyone.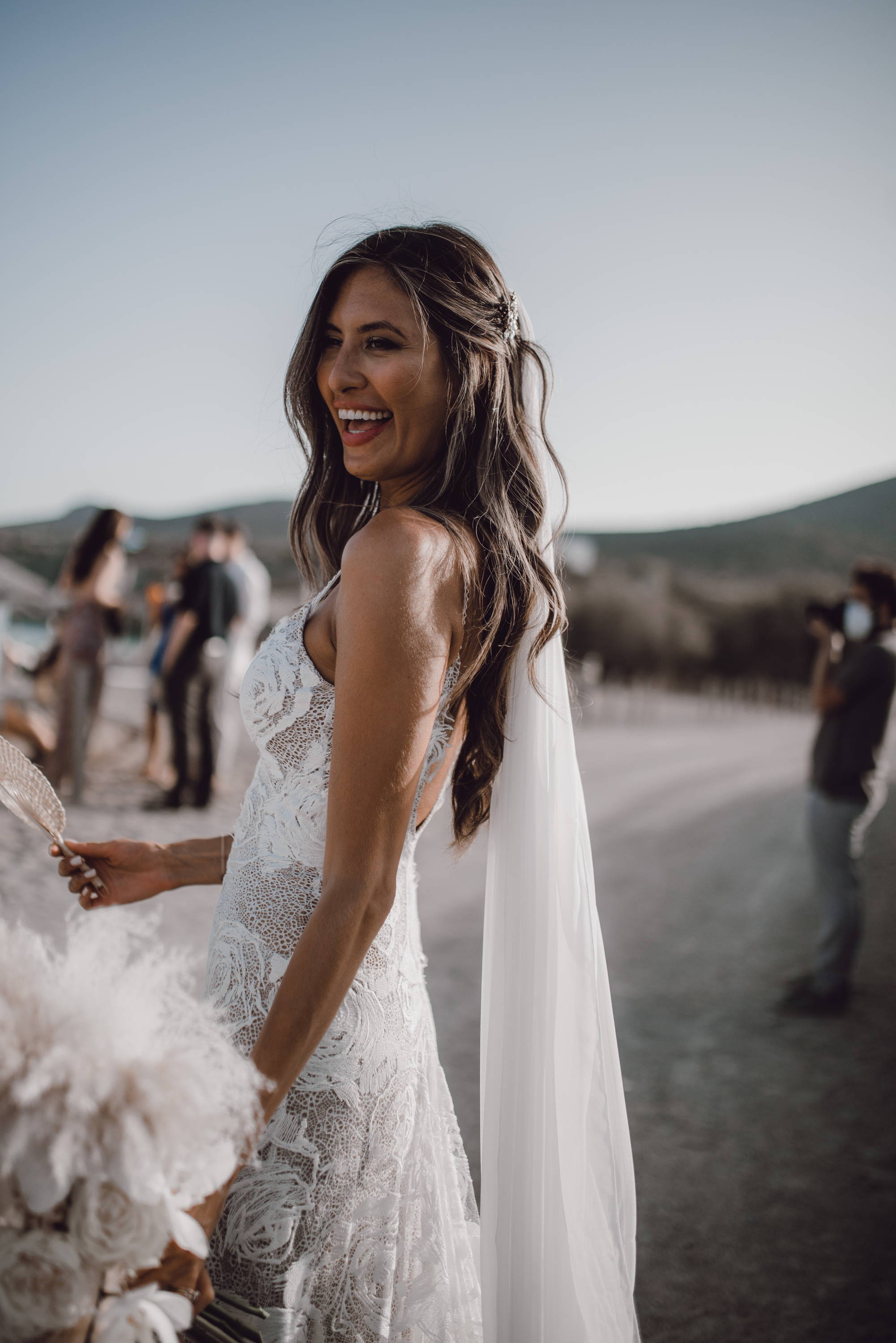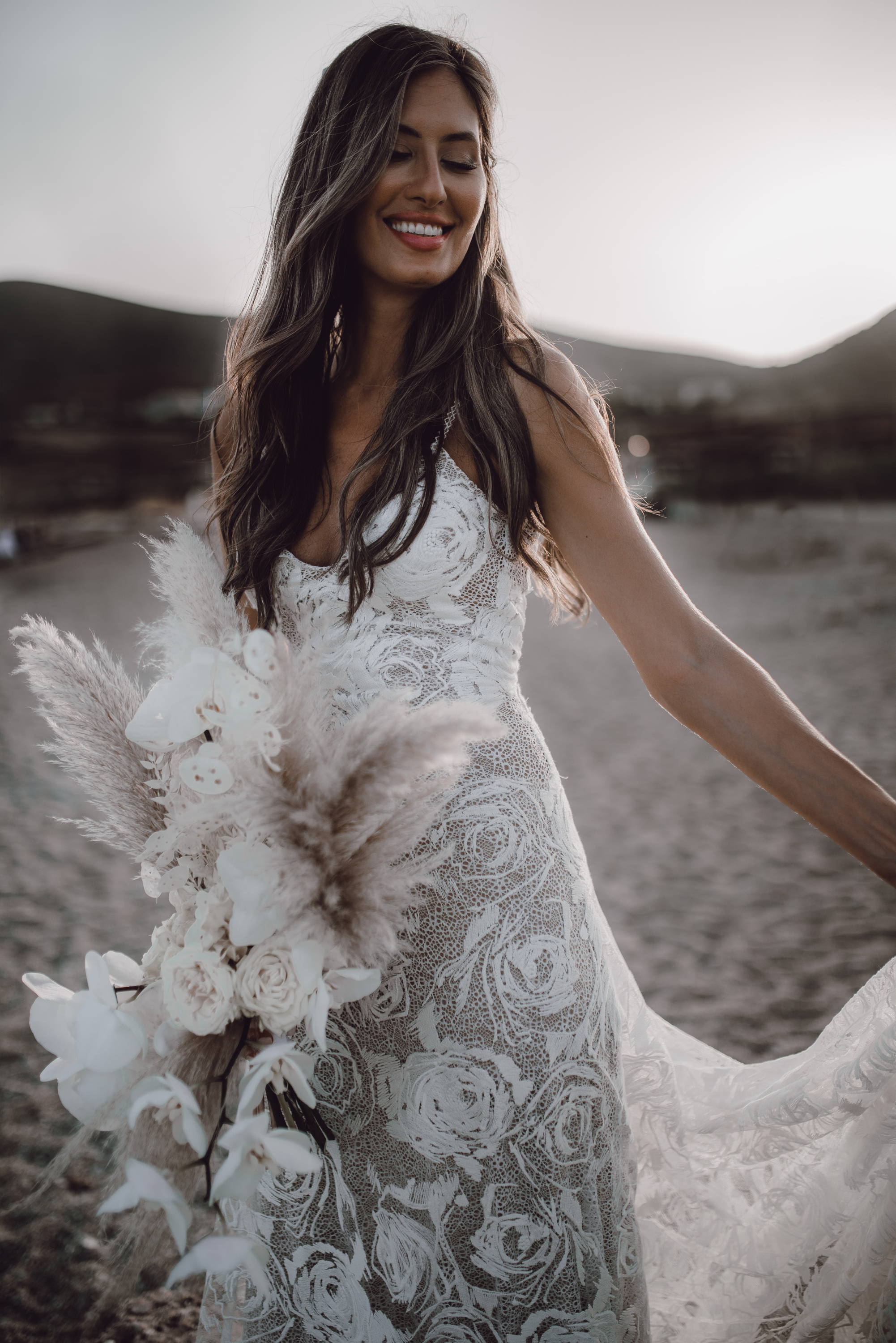 Where did you get married?
Tell us about the location & the style of your wedding day.
We got married on a small island in Greece called Antiparos on Soros Beach. The wedding was bohemian chic themed, with our own bespoke installation for the alter overlooking the beautiful sea. We decorated the beach with pampas and had a white wooden panel for the aisle, including a lounge area with a bar on the beach serving cocktails and canapes. Our wedding was relaxed and stylish with live music and a DJ. We decorated the whole venue with white roses, lanterns and pampas. Credit to our wedding planner, Margarita, and Soros for serving the best food all our guests had experienced.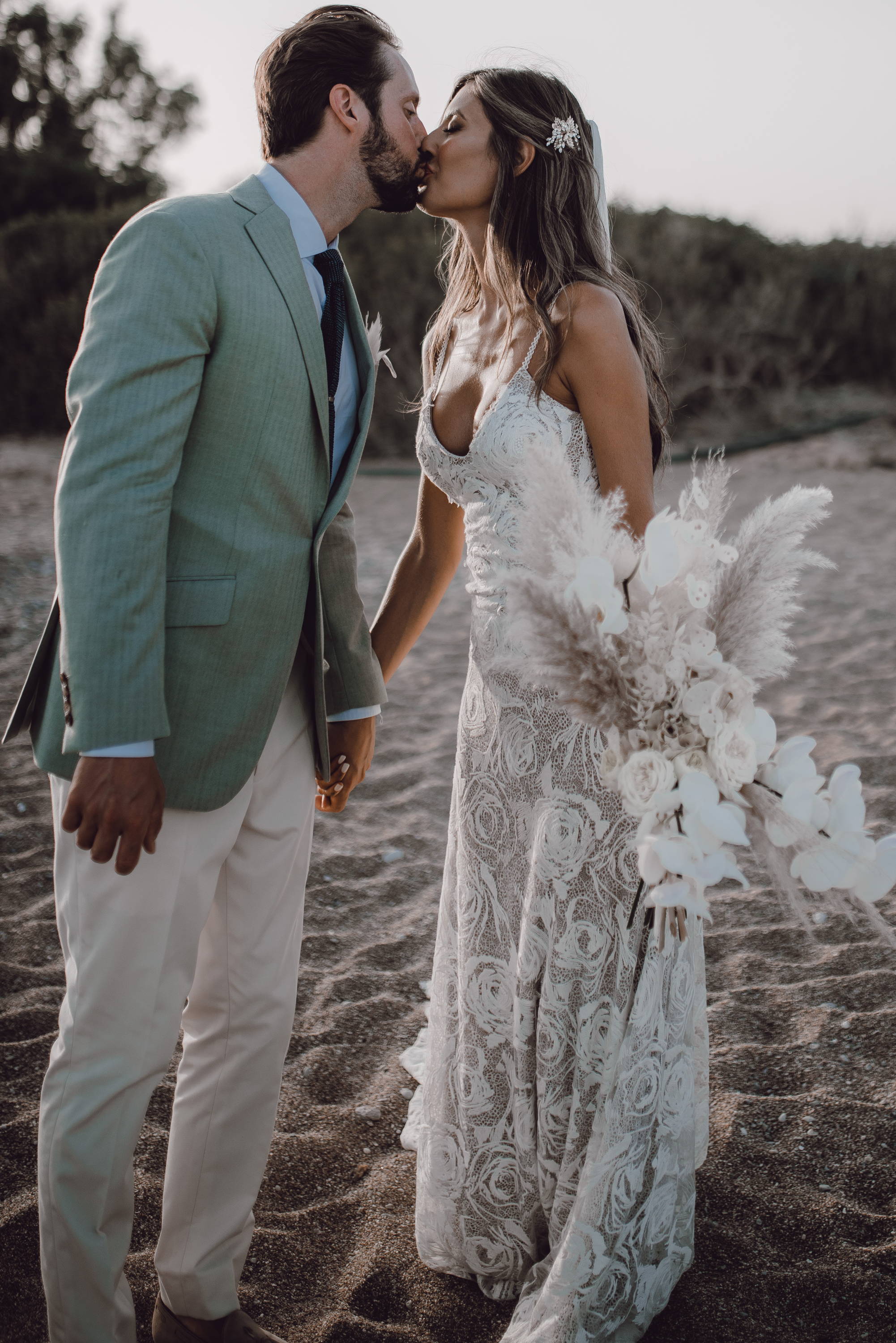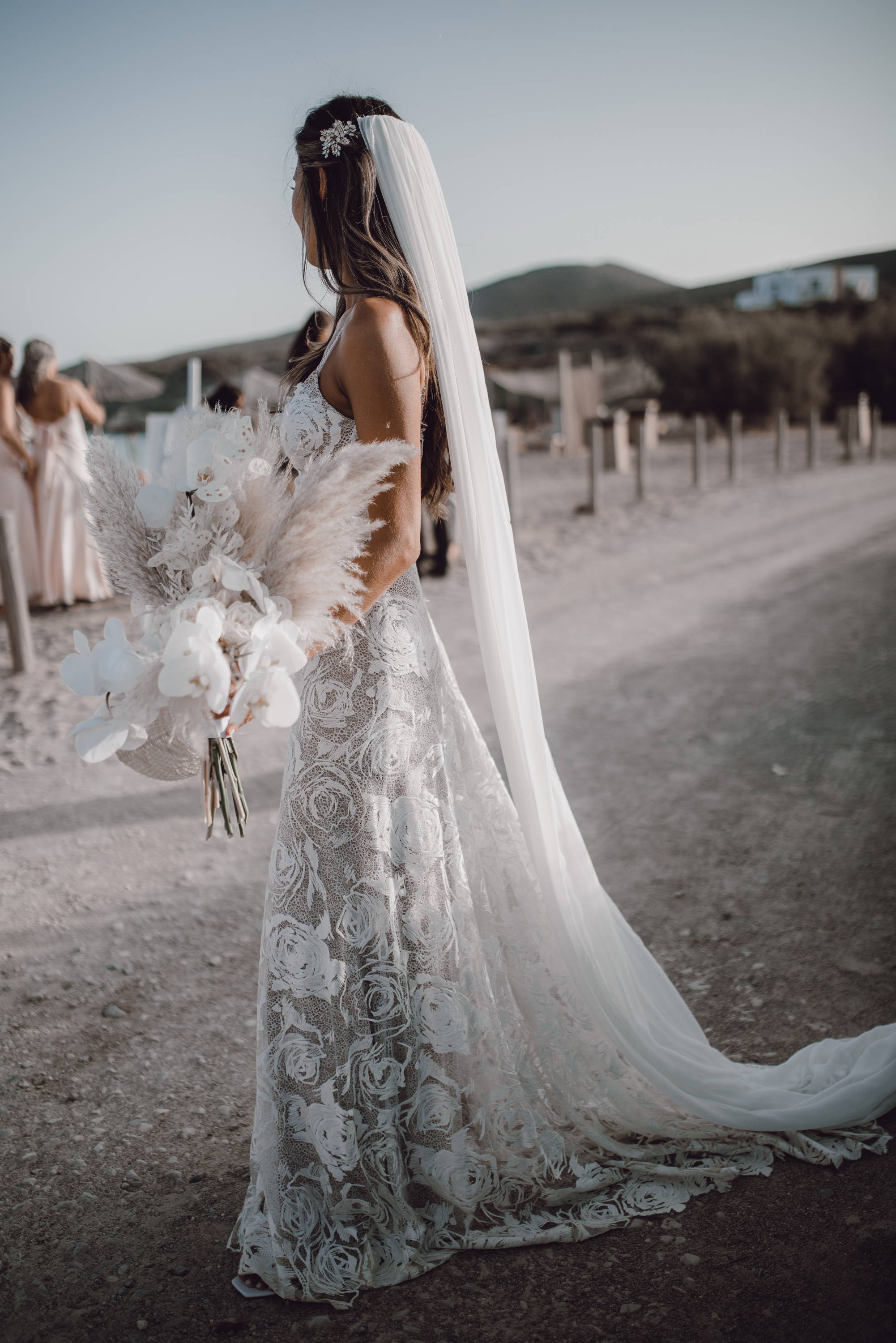 Tell us about your hair and makeup look
and the accessories you chose…
As a makeup artist, I did my own makeup and my hair was styled beautifully by Rosie Vincent. My make-up was soft and glamorous, and I had two hair changes. The first hairstyle was long with soft beach waves, pinned one side with a hair accessory by Jon Richard and dressed with my GRACE Gabriella Veil. The second hairstyle I had my hair half up accessorized with the GRACE Ivory Bow.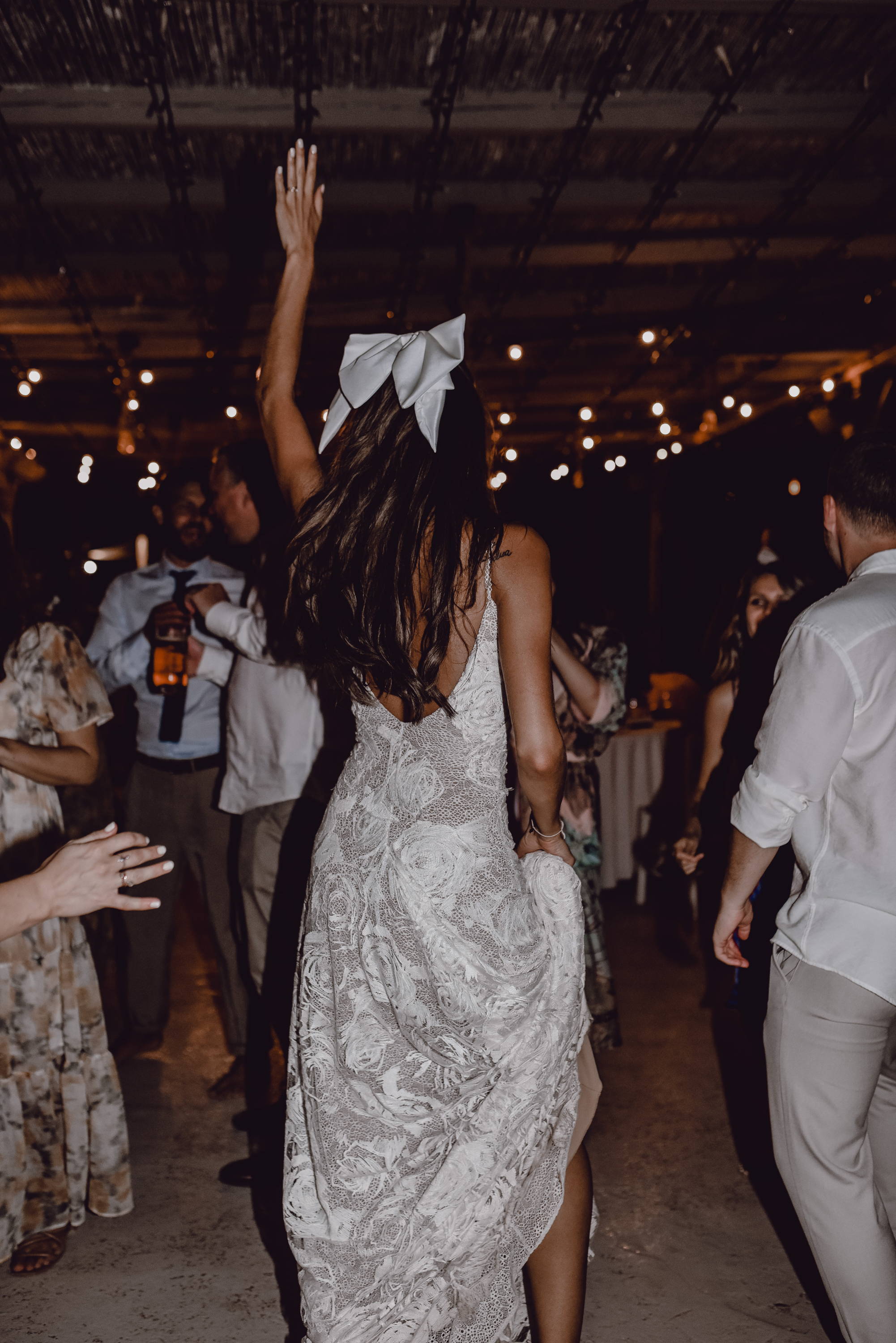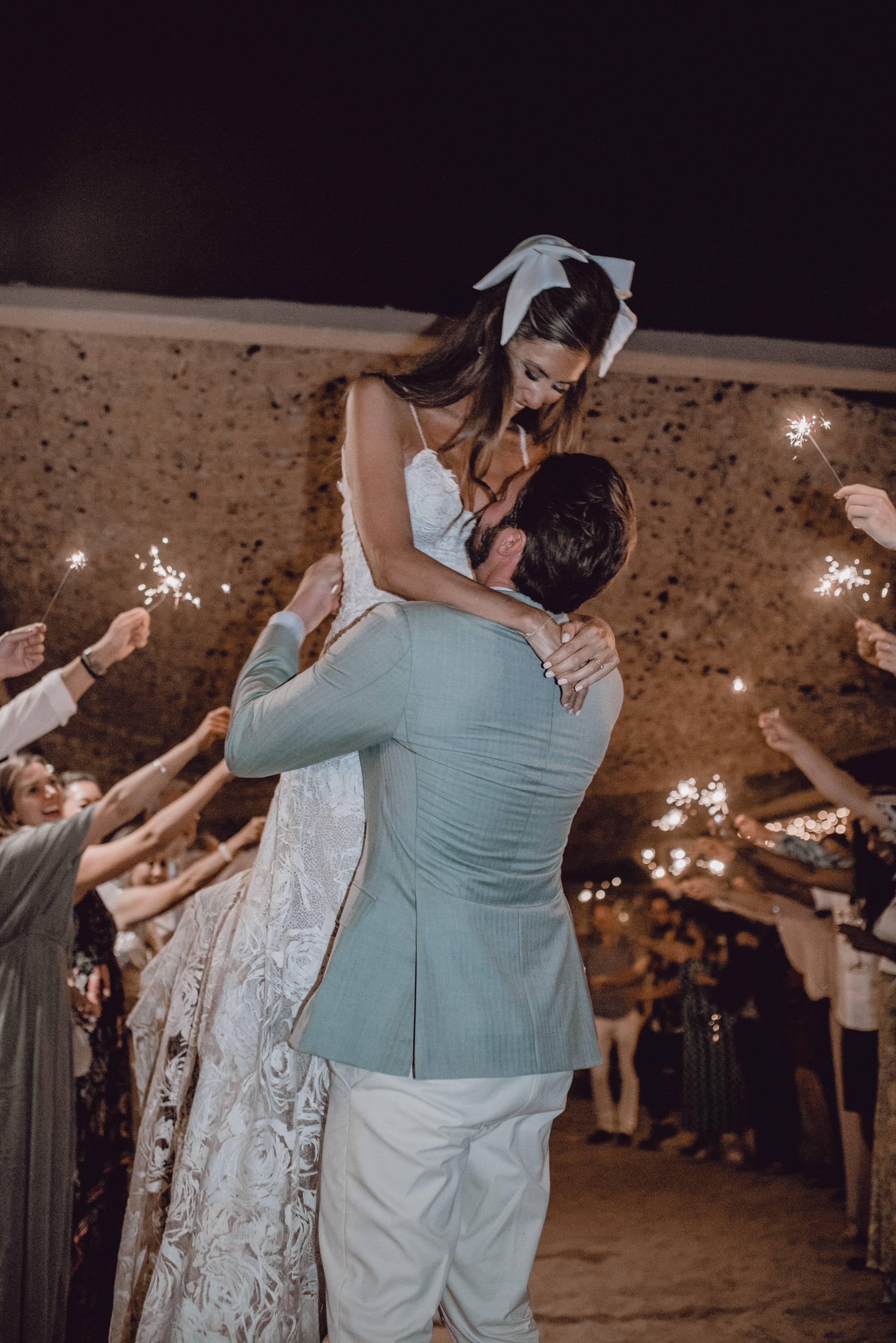 What made your day extra special?
The bonding of everyone together. Everyone really came together and it truly was a celebration amongst us all.
The funniest moment on the day was…
When me and my bridesmaids ran into the sea on a full moon at midnight – Yes, I jumped straight in with my GLL gown! If you're going to wear it once, you may as well WEAR it to the fullest!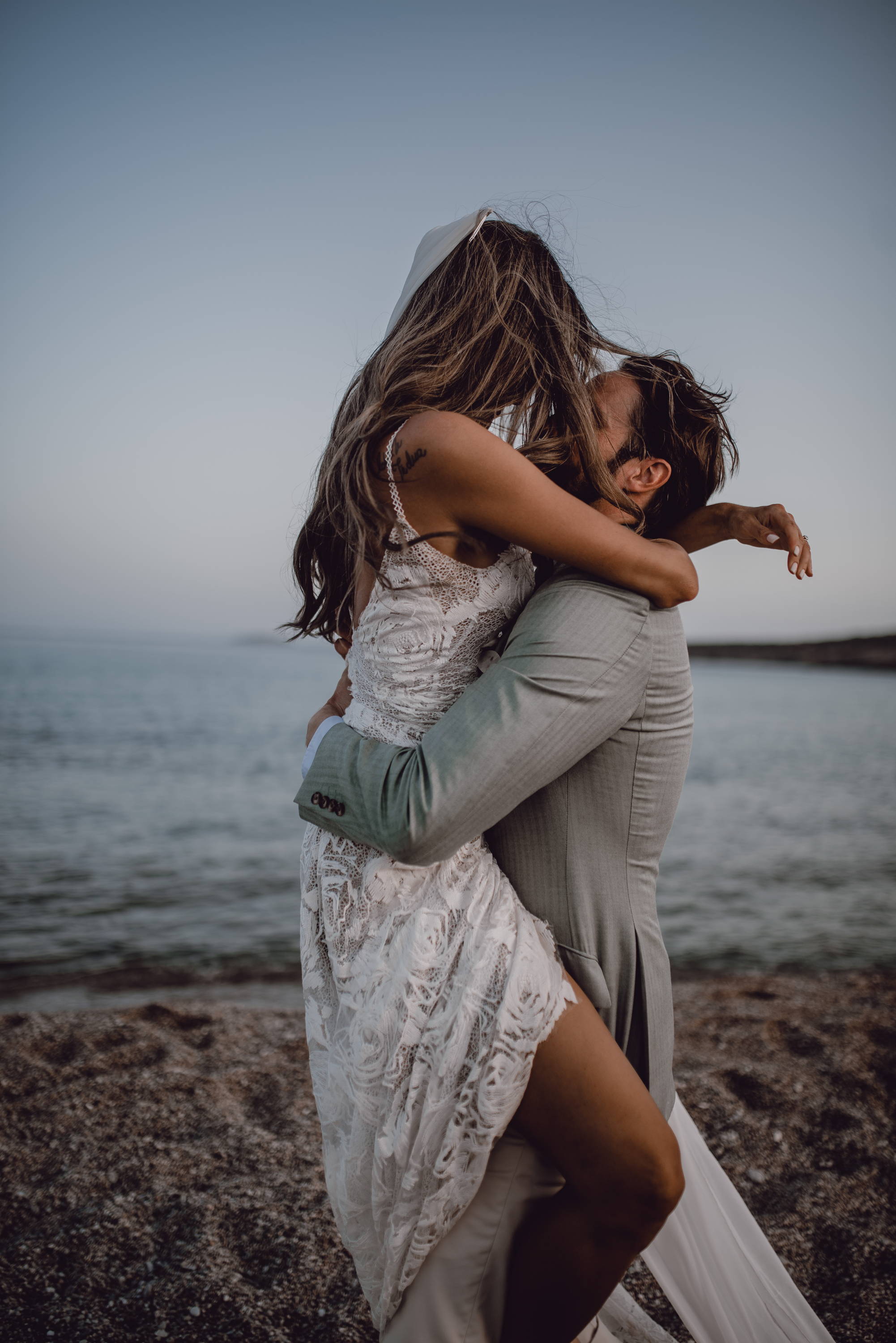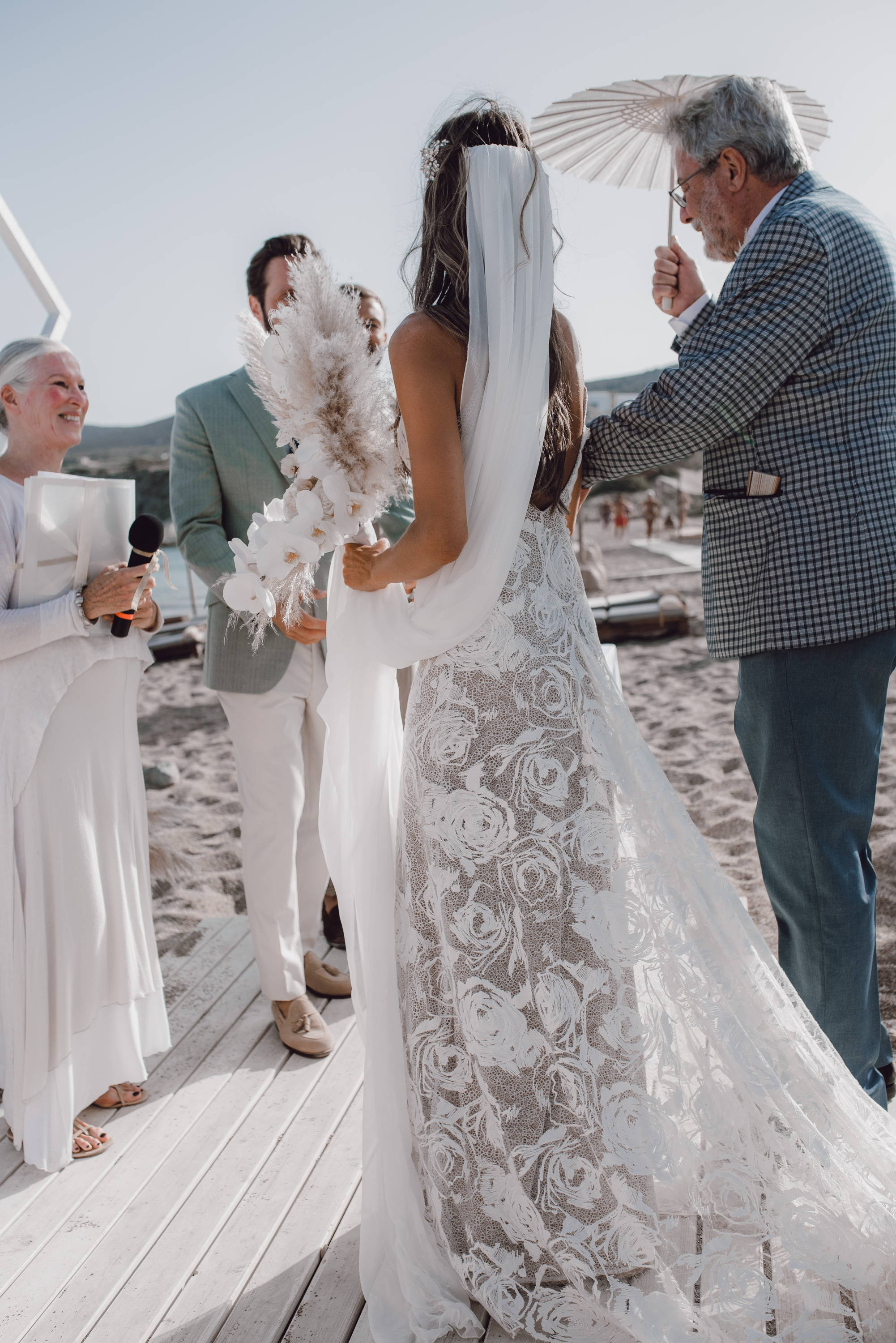 Where will you be honeymooning?
We are going to Tokyo, Japan and then to French Polynesia next summer.
Any last advice or words of wisdom that you can share…
Try to take in every moment because everything can become a blur with all that's around you; emotions and adrenaline will be euphoric. Also prioritize a magnificent Photographer and Videographer. You will want to relive and watch the moments your brain missed and you will want to capture that special day with beautiful photographs to keep forever.