Joshua & Hailey in the Edie & Arlo Gown

Peter & Chloe said "I do" under the beautiful golden gazebo overlooking the scenic mountains. Followed by a grand reception indoors at the coastal Pavilion.
What is a Grace Woman to you?
Confident, sexy and effortless.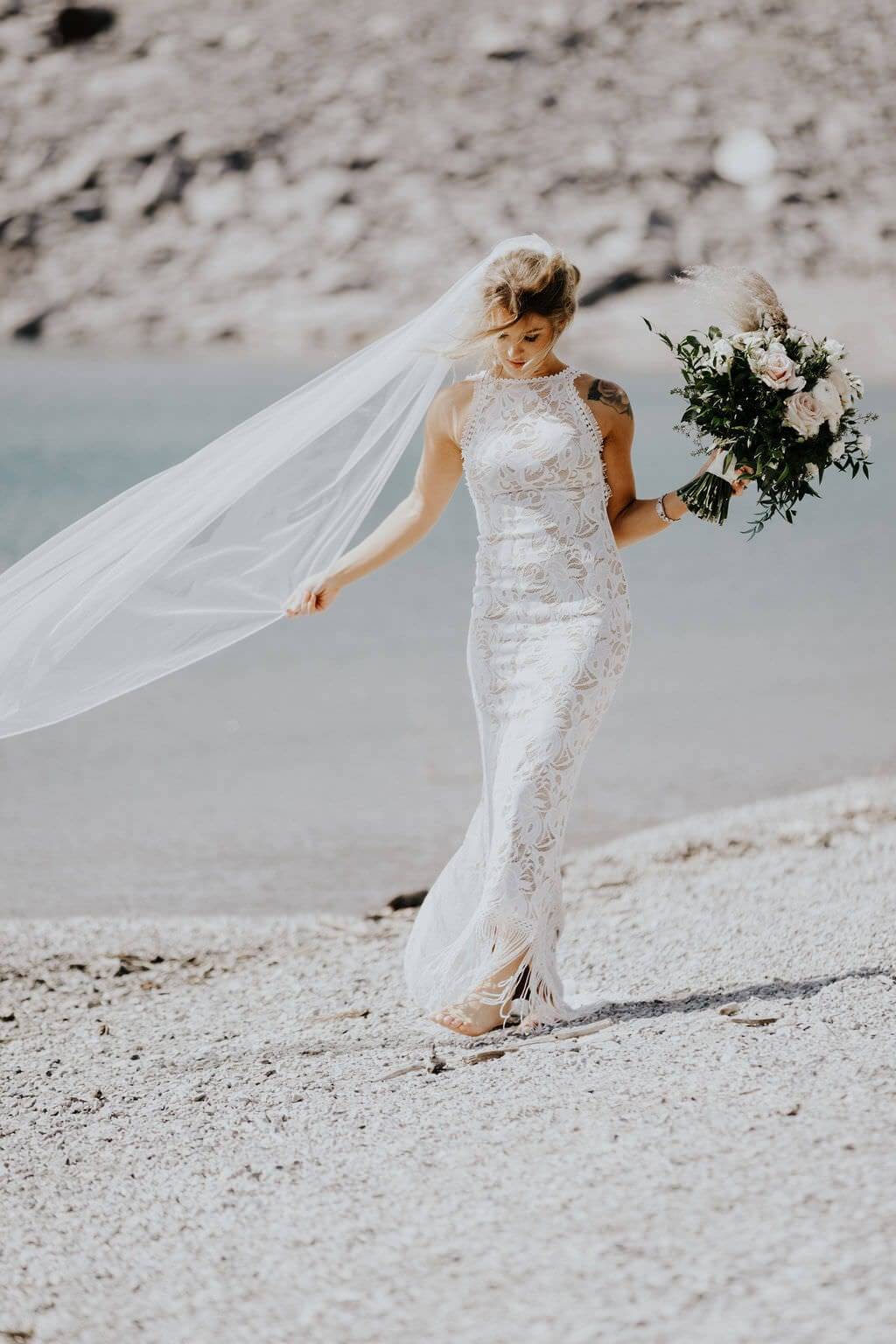 What is it you loved about your GRACE gown and accessories?

Oh man, everything. I am gushing thinking about both of my gowns and veil. They were unique, sexy and comfortable. I feel so lucky that I had two gowns. The Edie exudes confidence and elegance and when I slipped into the Arlo I felt sexy and free.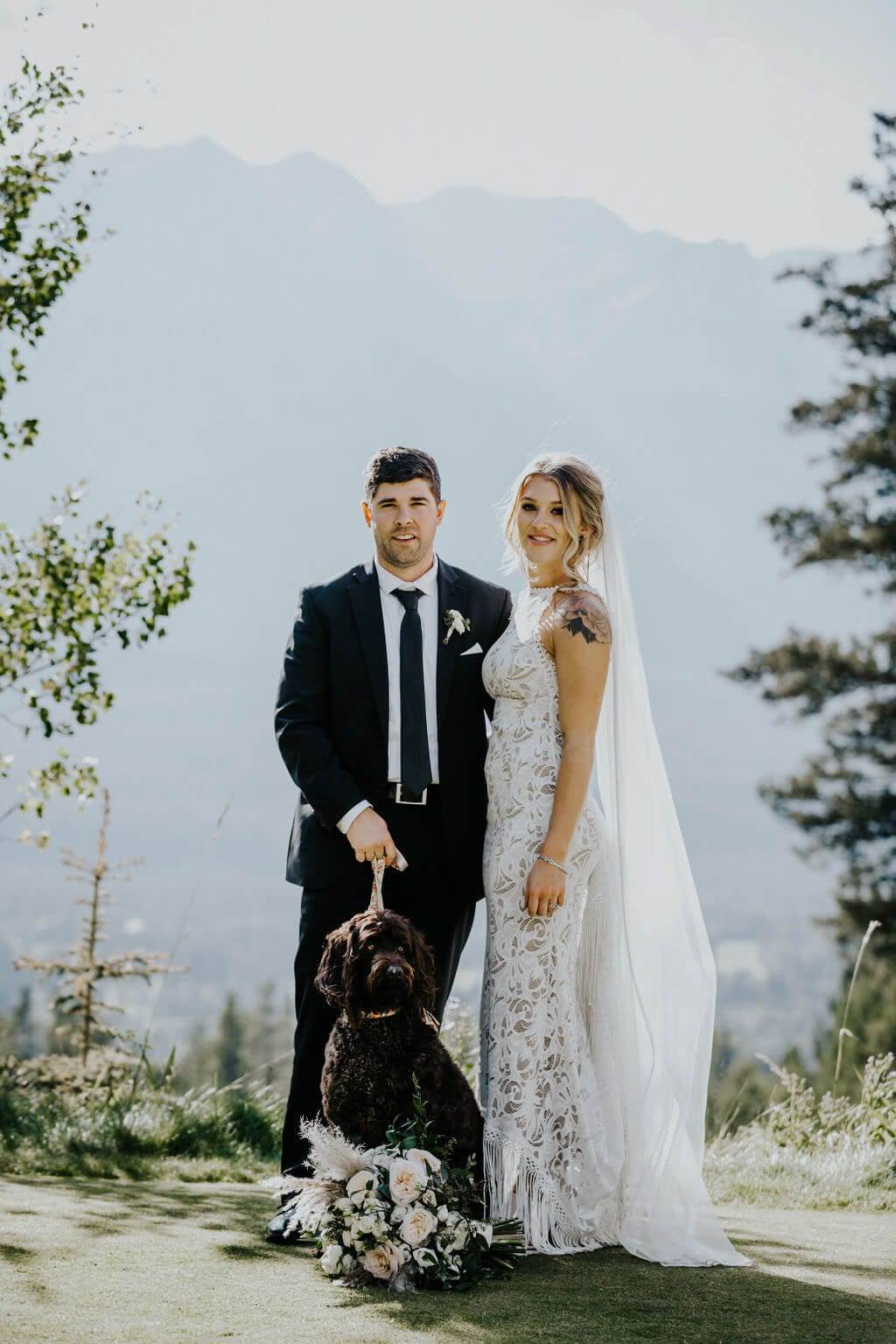 Describe your wedding day look…

It rained the morning of our wedding, it freshened the air and lightened the mood. It set this relaxing tone for the entire day. My wedding day look was elegant, put together, yet effortless in the same breath.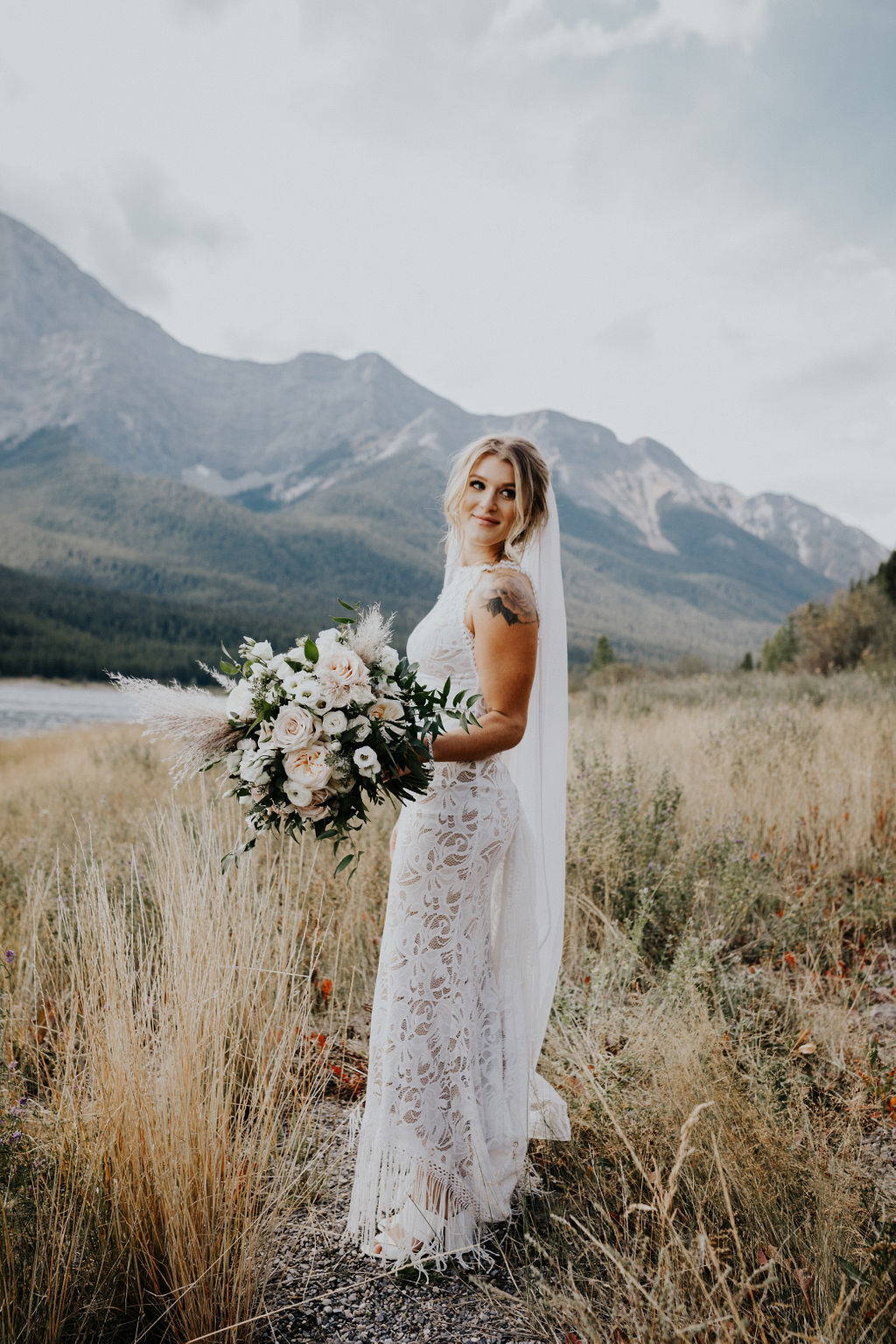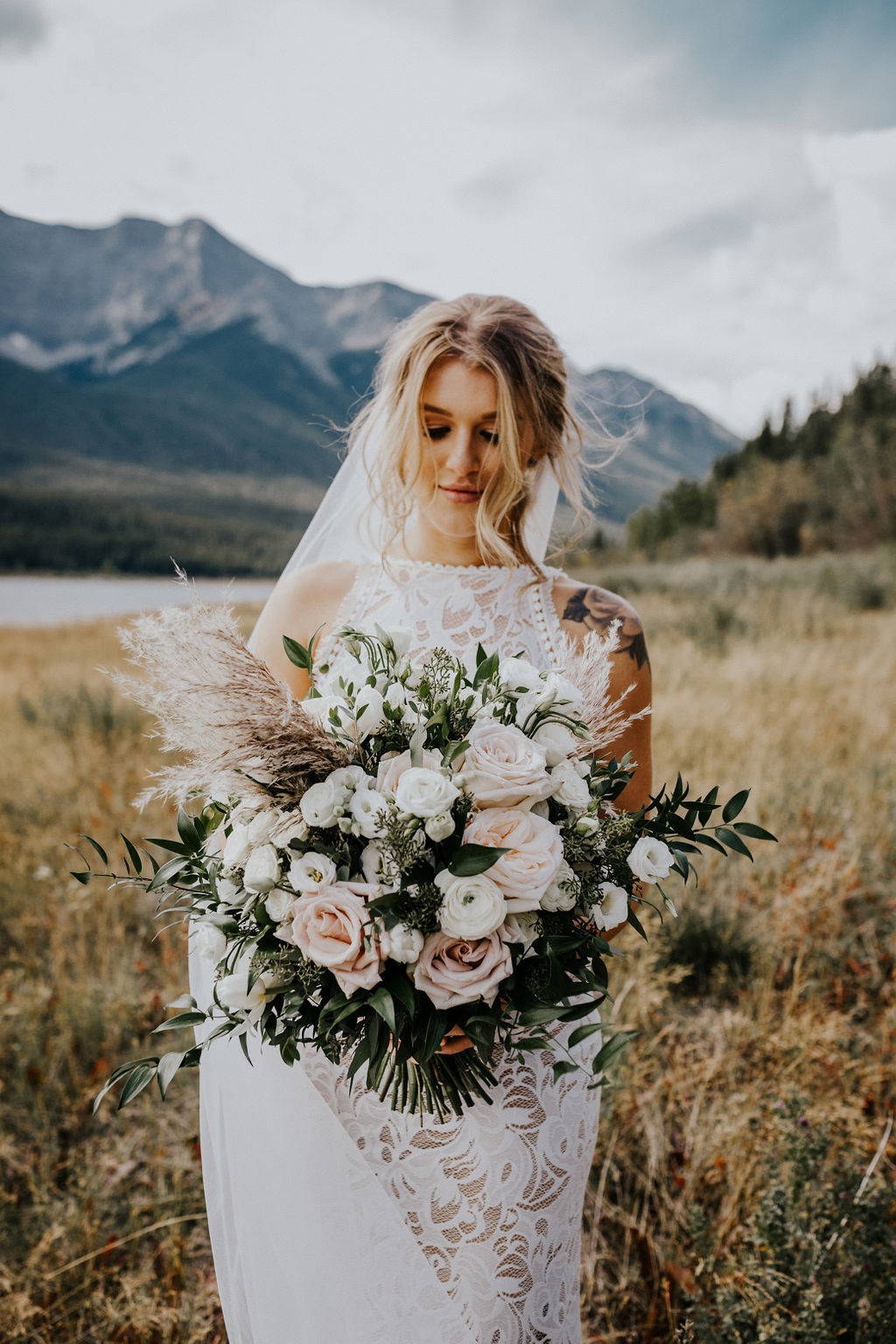 What was the most stressful part to planning?

I would say maybe waiting for everyone to RSVP. I did not really have that much stress because I hired my amazing wedding planner Ashley with Signature Weddings by Ashley and she was a life saver.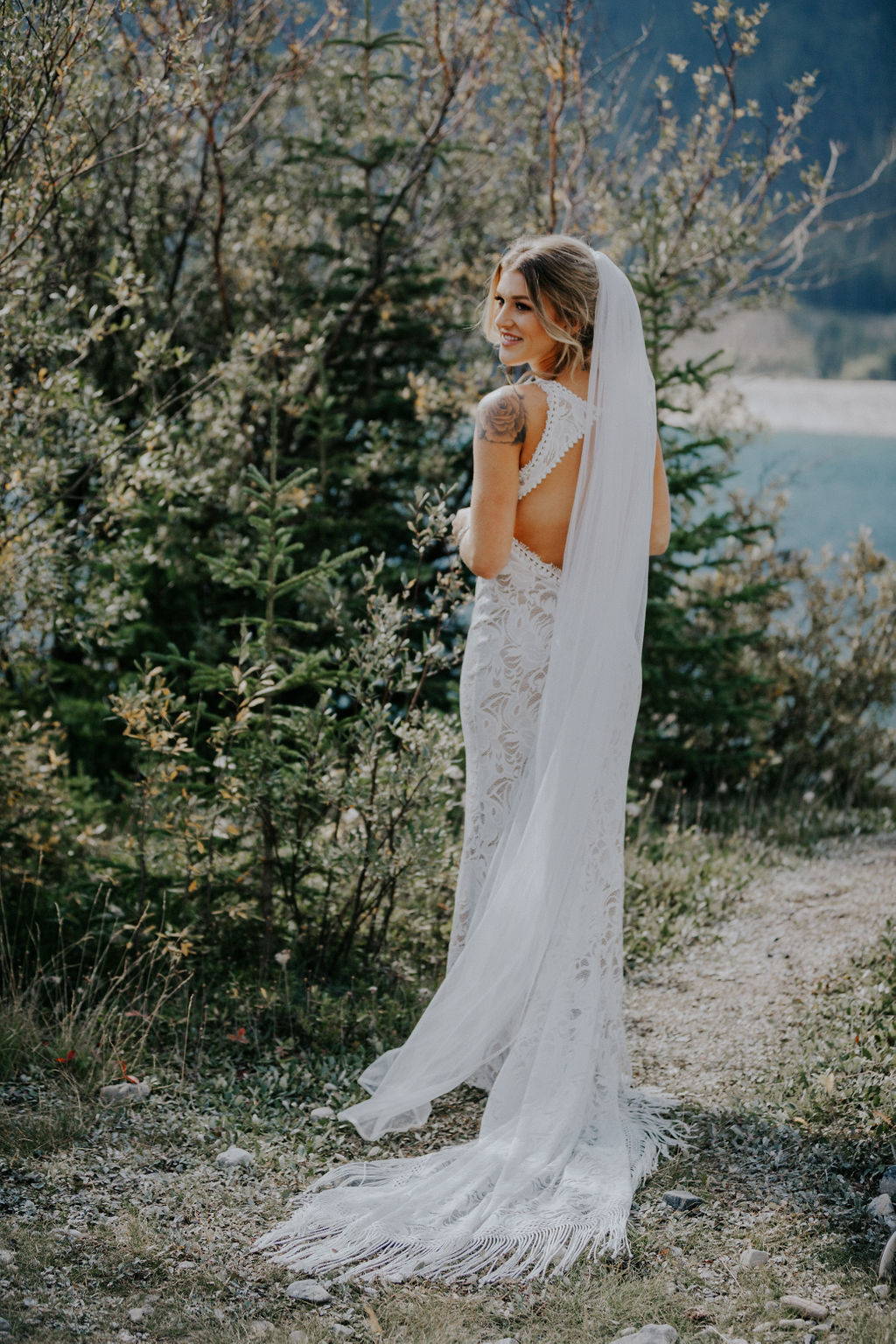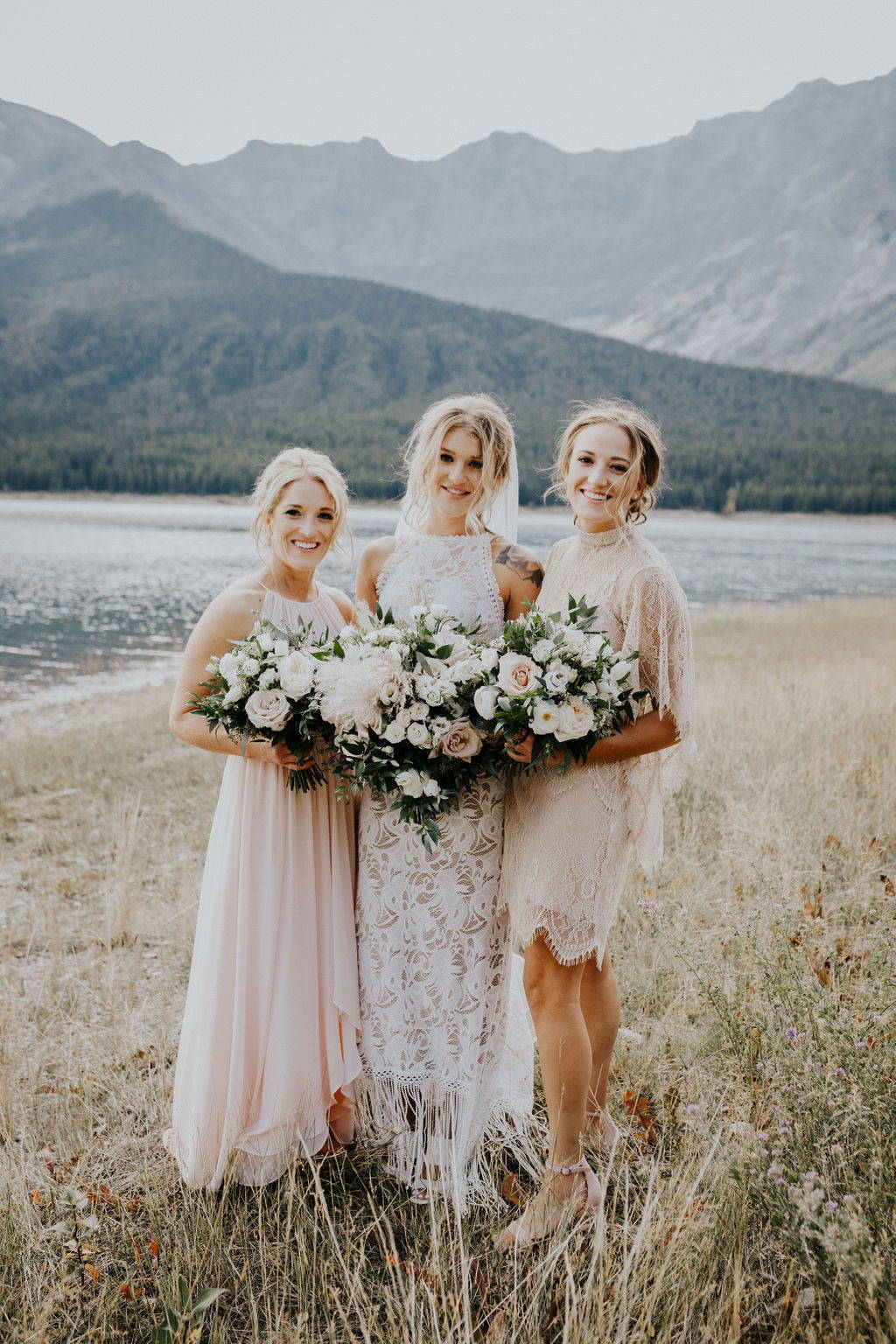 Josh had come home that day from work and asked for my help to carry in groceries. I did not think much of it but when I closed the refrigerator door he was behind me on one knee with a beautiful ring. He said to me "I love you and I can't imagine my life without you. Will you marry me?"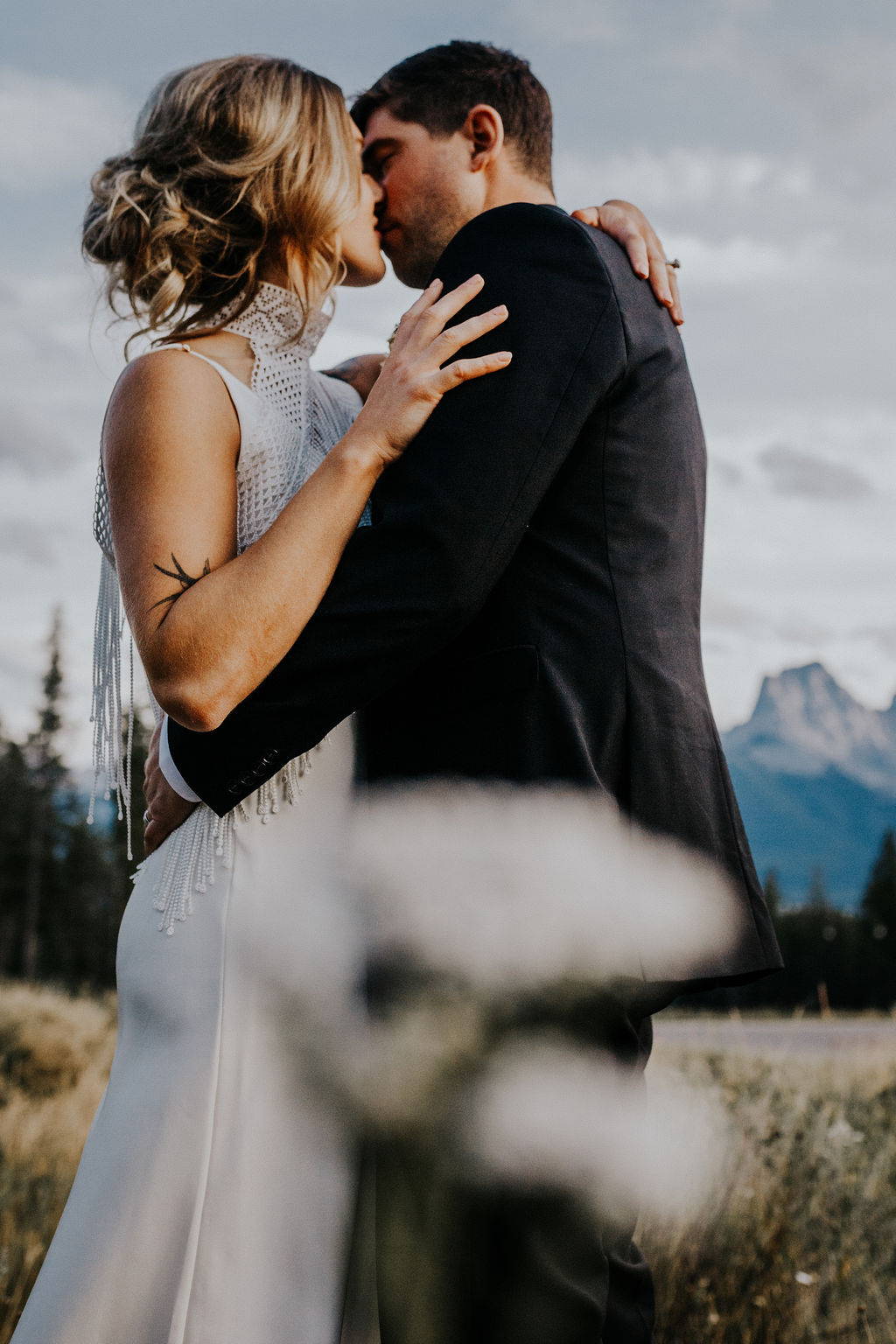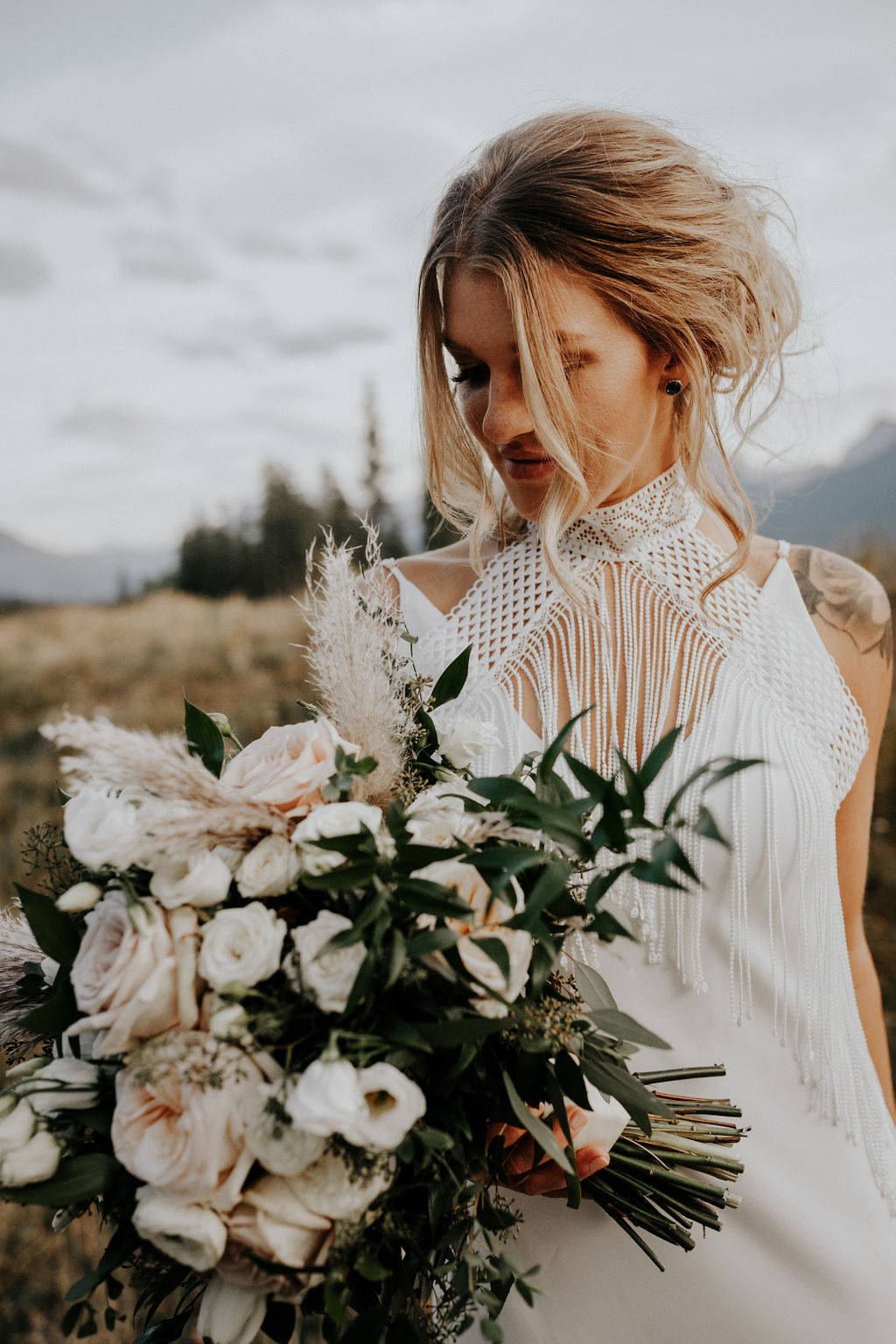 What was your goal for your wedding / what was the most important aspect to you?

My goal was to be relaxed and enjoy the day honestly. I think we achieved that, everything about the day fell into place. We were so grateful to celebrate our love with guests from all over Canada and the USA.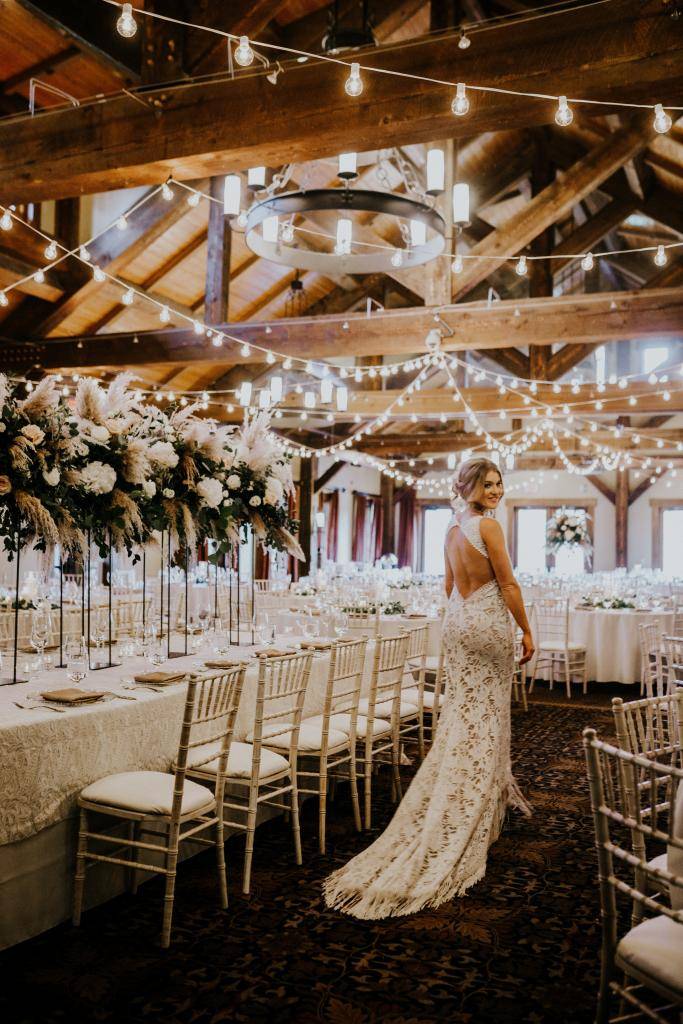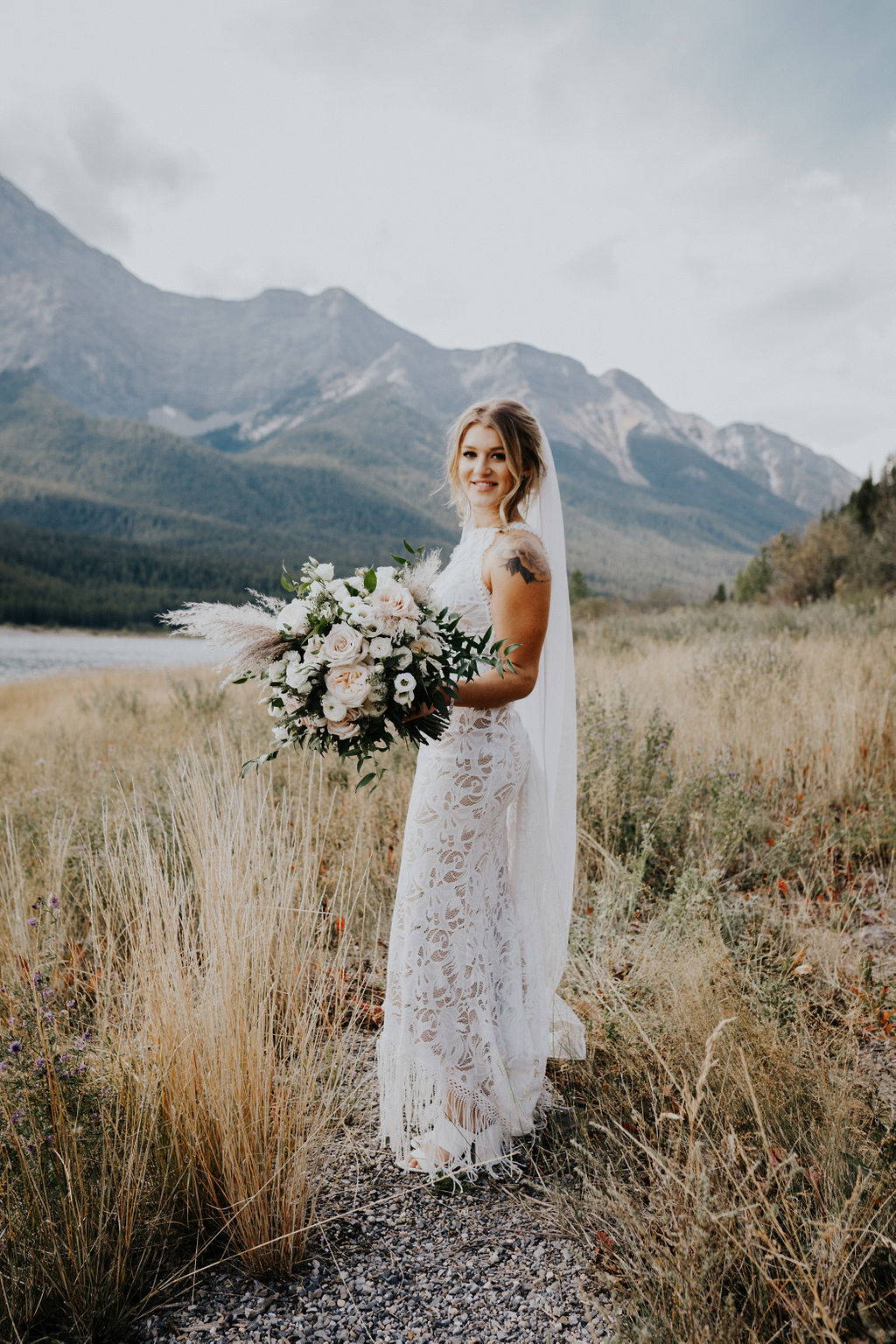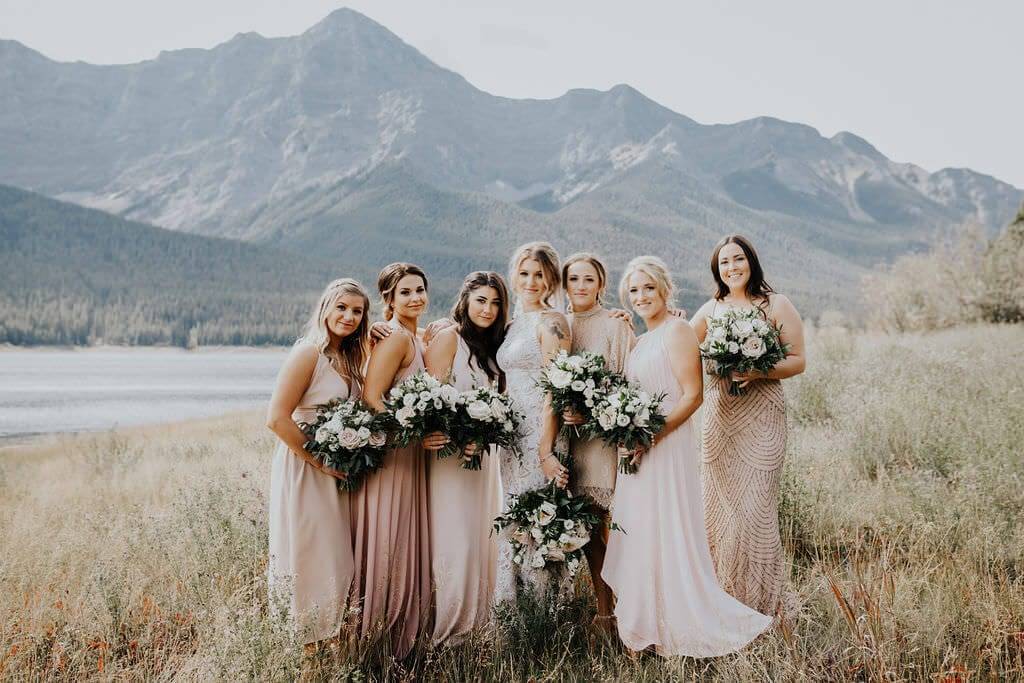 Any top beauty/health/fitness or wedding preparation advice that you can share…

The funniest moment on the day was…
Travelling up a mountain to our first look location in a van that maybe wasn't suited for off road travelling. I do not know if this was the funniest or most terrifying but it was memorable.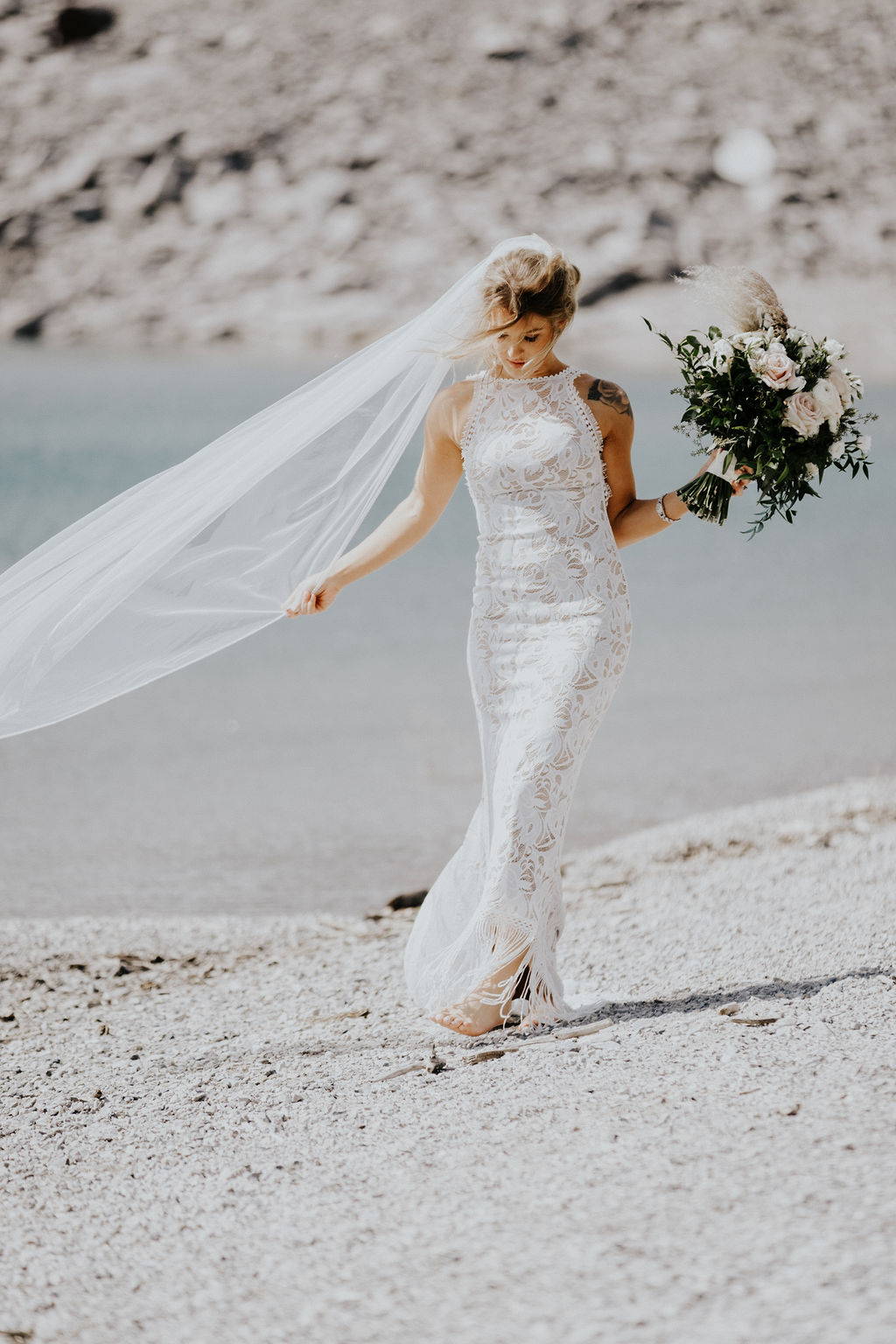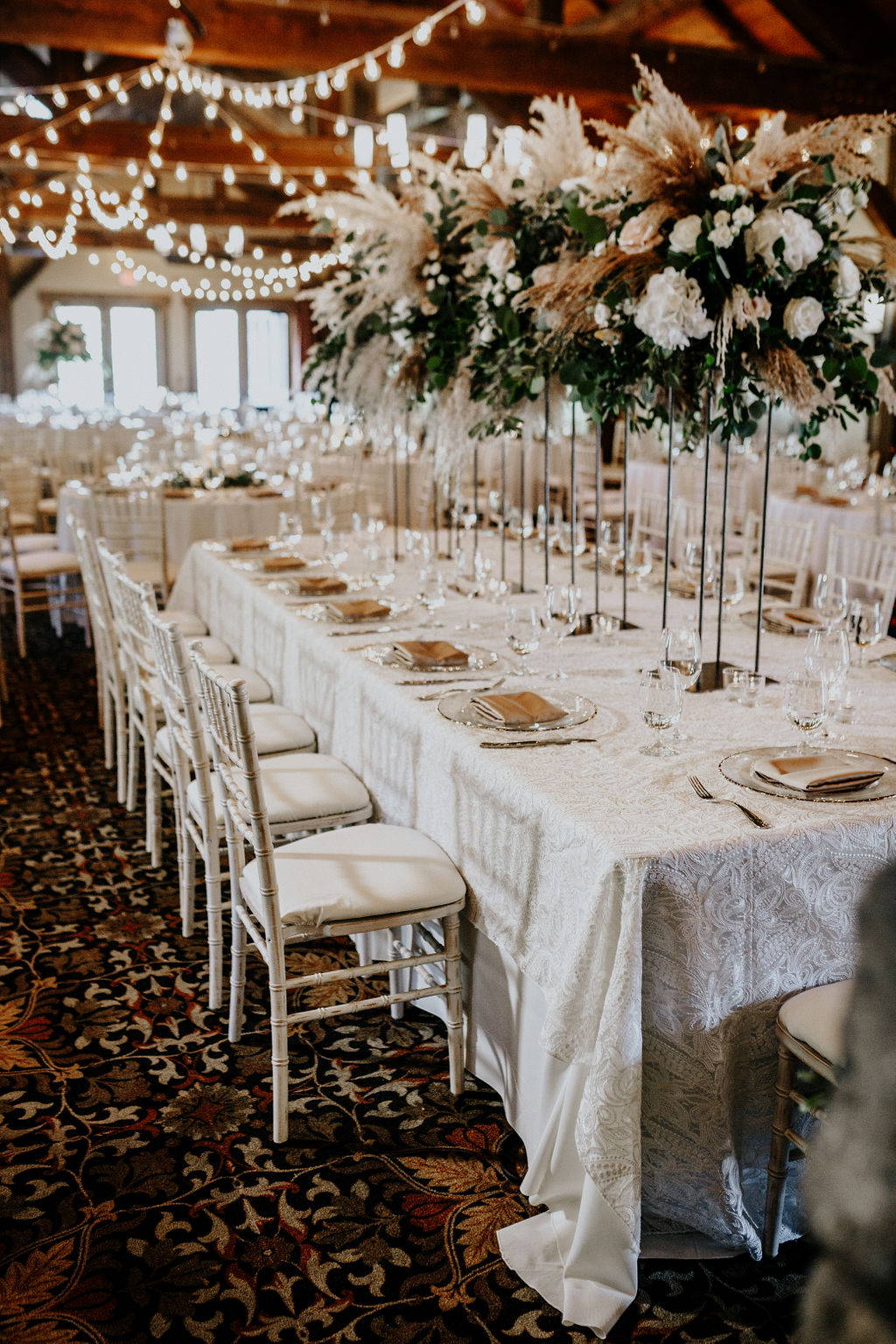 Any last advice or words of wisdom that you can share…
Just get the dress from Grace Loves Lace that you are obsessed with and keep looking at on Instagram. Nothing will compare. The experience, the customer service, the look everyone gives you when they see you in that gown is priceless.